A natural wonderland, with extensive valleys full of palm trees, springs, majestic mountains covered in ancient forests, striking cliffs and unspoilt beaches, combined with a mild climate all year round and the best infrastructure make La Gomera the perfect place to unwind and relax.
Contenido
An island for relaxation
Stress, work, exhaustion and frustration are all common words in most people's vocabularies nowadays. La Gomera has a completely different dictionary, one that talks about disconnecting, relaxing and finding yourself. The benefits of having 365 days of great climate, an abundance of nature to wander in, beaches with crystal-clear waters, clean air and skies without light pollution.
Every day of the year, La Gomera offers you the chance to forget about routine and enjoy some time for relaxation, peace and harmony with yourself – and with nature, of course. 
Imagen


Contenido
The union of mind, body… and nature
The word 'yoga' comes from the Sanskrit word for 'union'. It is a mental and physical discipline of Indian origin that focusses on meditation and seeks union between our mind, body and surroundings. It is one of the best ways to achieve well-being and La Gomera is, without a doubt, the ideal place for this physical and mental discipline. A very popular way to relax or get away from the stress of your daily routine.  
Contenido
To obtain all the benefits from yoga and do some on the highest level, you need to have a certain sense of peace, balance and connection with your surroundings. The island offers a wide array of opportunities for exercising in perfect harmony with nature and the open air, improving the benefits obtained. A viewpoint from where you can see all of La Gomera, a solitary beach far away from the rest of the world or any of the protected spaces on the island are good places to do some yoga, on your own or with company. 
Contenido
And if you're looking for a specialist centre, the offer is just as broad. La Gomera has places dedicated exclusively to yoga along with activities that will make the experience even more relaxing and unique. It is incredible to be able to combine nature and specialists in this field in a setting like La Gomera, especially as you can do so any day of the year.
Contenido
From San Sebastián to Agulo, Vallehermoso to Valle Gran Rey, there are rural houses, eco centres and clinics that specialise in yoga and other physical exercise methods, such as Pilates, designed for maximum relaxation and well-being. Places where you can combine yoga with actively discovering the island of La Gomera, its traditions and its gastronomy. A combination of relaxation and recreation all on the same trip.
00:00
Título
Spot Experiencias wellness, La Gomera
Póster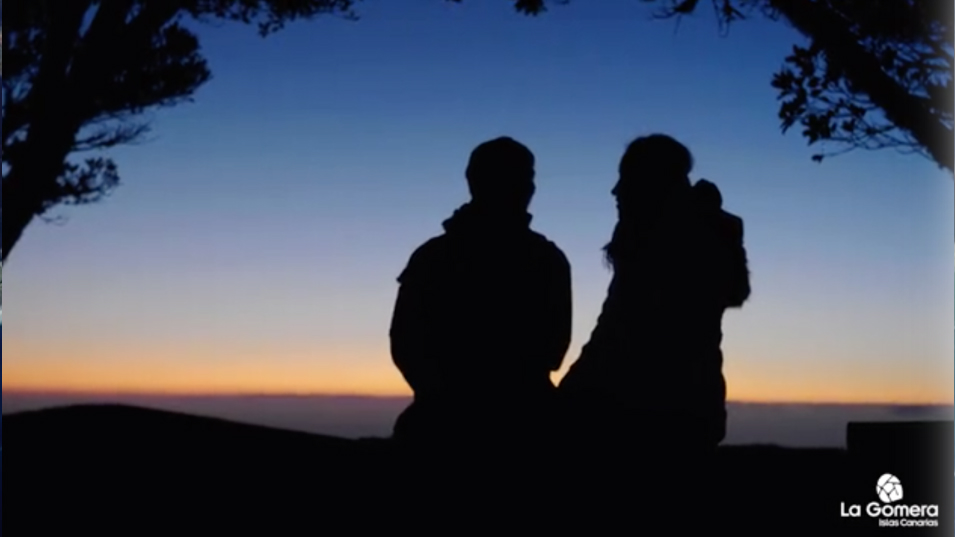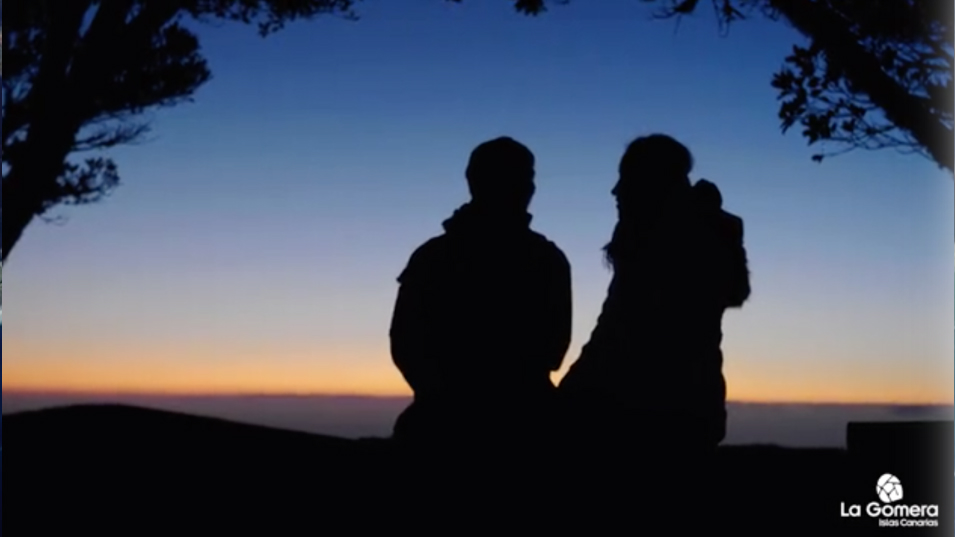 Imagen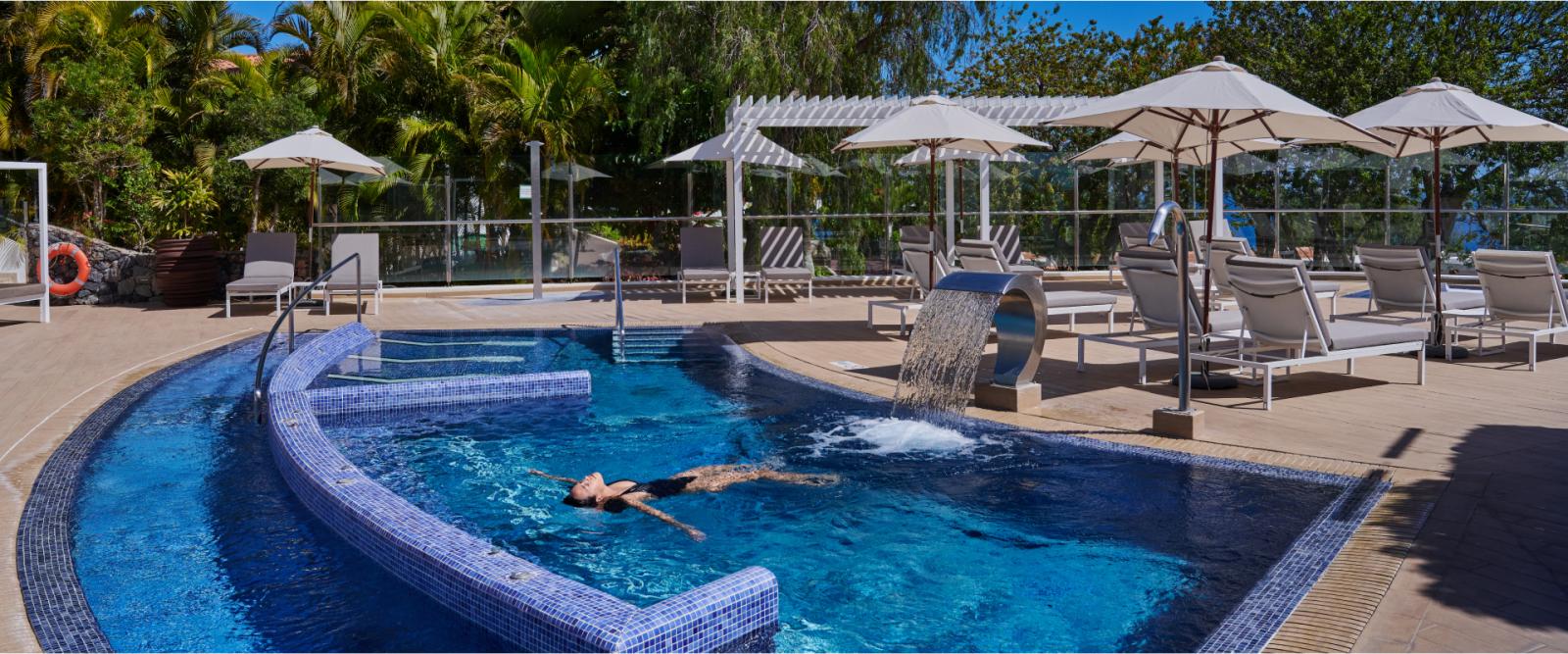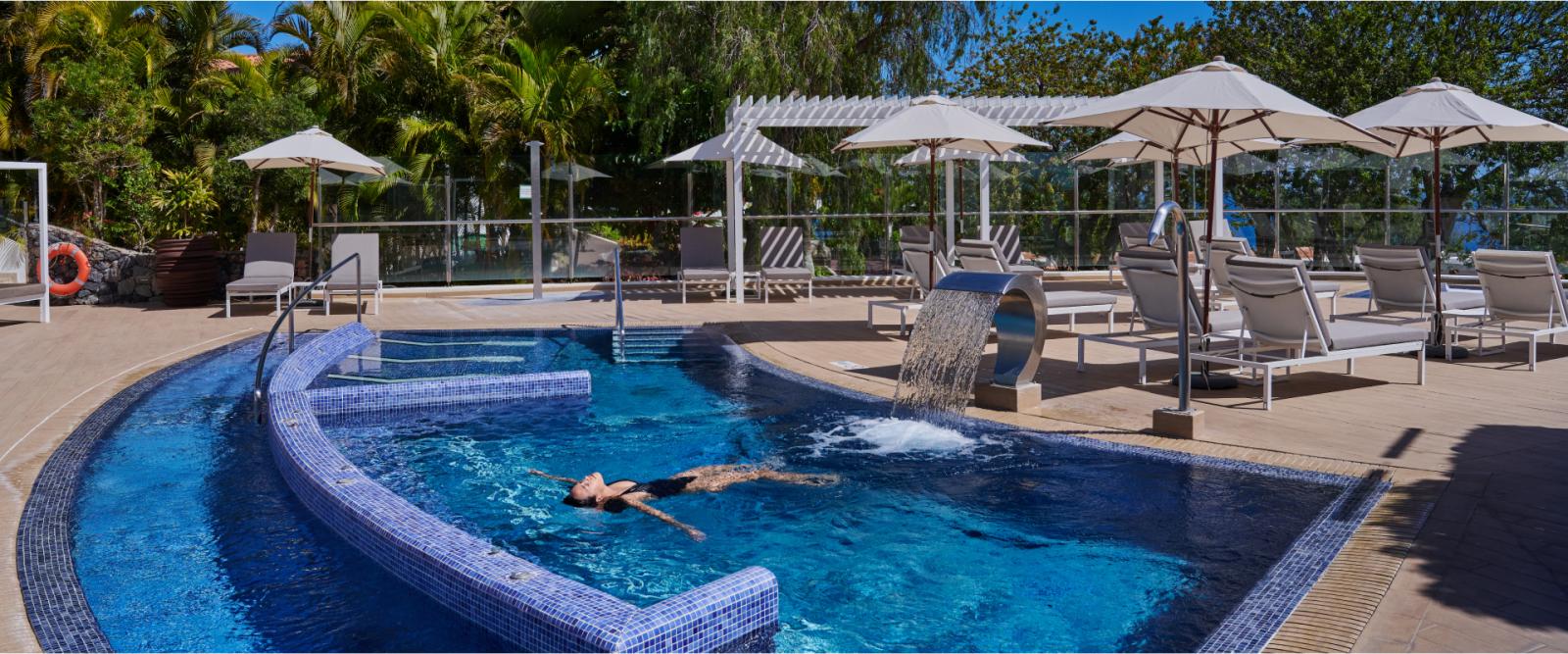 Contenido
Natural well-being
If what you're looking for is relaxation without having to do physical exercise, there are just as many massage, spa and wellness centres as yoga ones. Famous for making the most of the natural resources that the island has to offer, such as mud or aloe vera from the Canary Islands. 
Contenido
The island's resources and nature are a key part of any therapy, not just as a visual or environmental component, but as a trigger in the relaxation process. The use of water, seaweed, damp earth or local wine provide an opportunity for trying new therapies in search of the utmost comfort and peace and relaxation. A natural way to find emotional, mental and physical balance at the same time in order to achieve overall well-being.
La Gomera offers endless opportunities for active tourism, hiking, exercise, water and mountain sports, and for discovering local culture, traditions and cuisine through the islanders, but it also always offers a chance to disconnect and unwind. A revitalising destination in every sense.