Canary Islands cuisine is characterised by fusion, the combining of ingredients with a pronounced contrast in flavours, the fruit of excellent, quality ingredients and products. After a long day at the beach, exploring nature spaces or having a pleasant walk through pretty towns, there's nothing better than enjoying the delicacies of island gastronomy. Canary Islanders believe that their food is part of their identity, of vital importance in their culture and in their daily lives. With that in mind, it's easy to find a good place to eat.


00:00
Título
And the food is great
Póster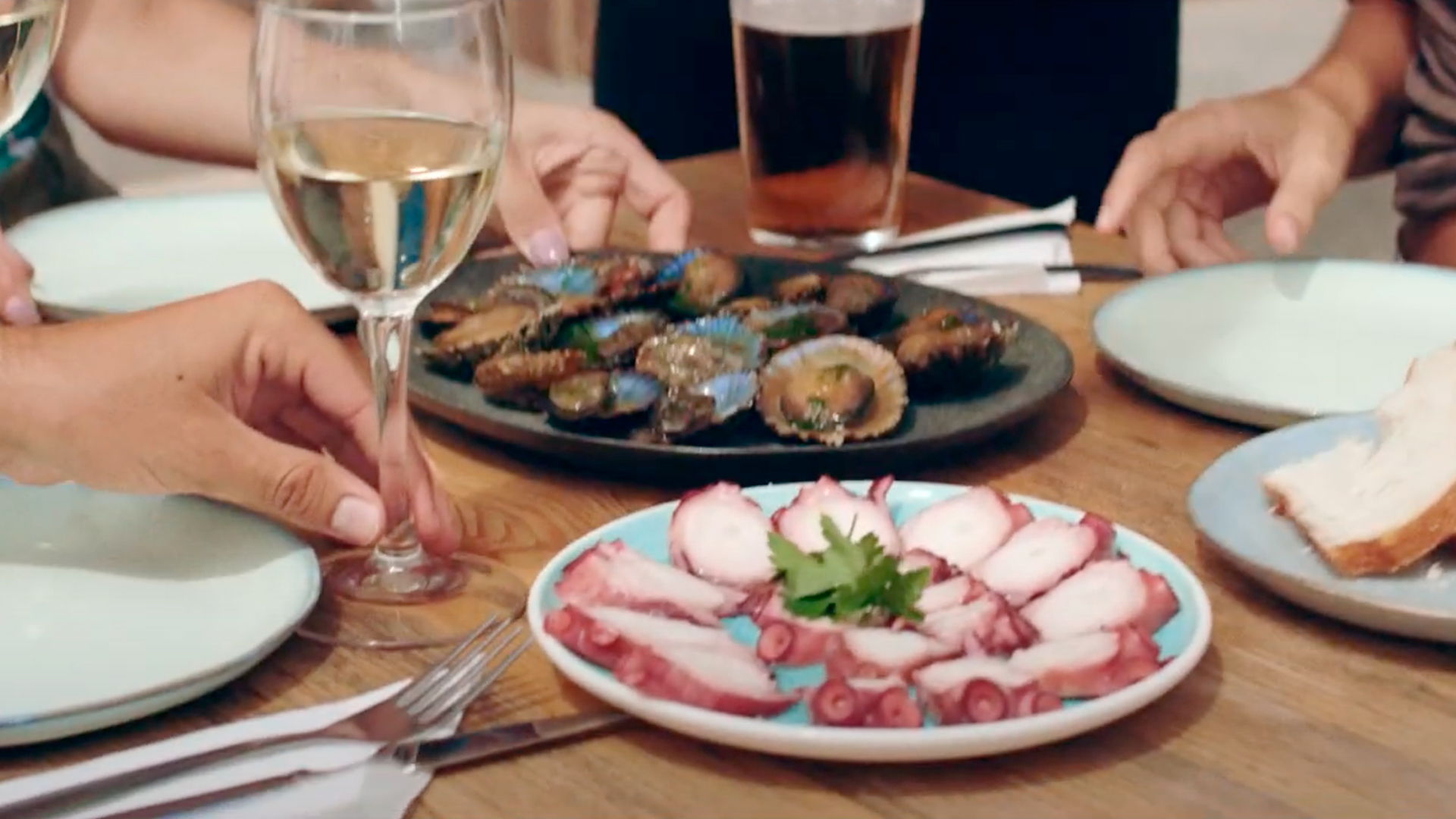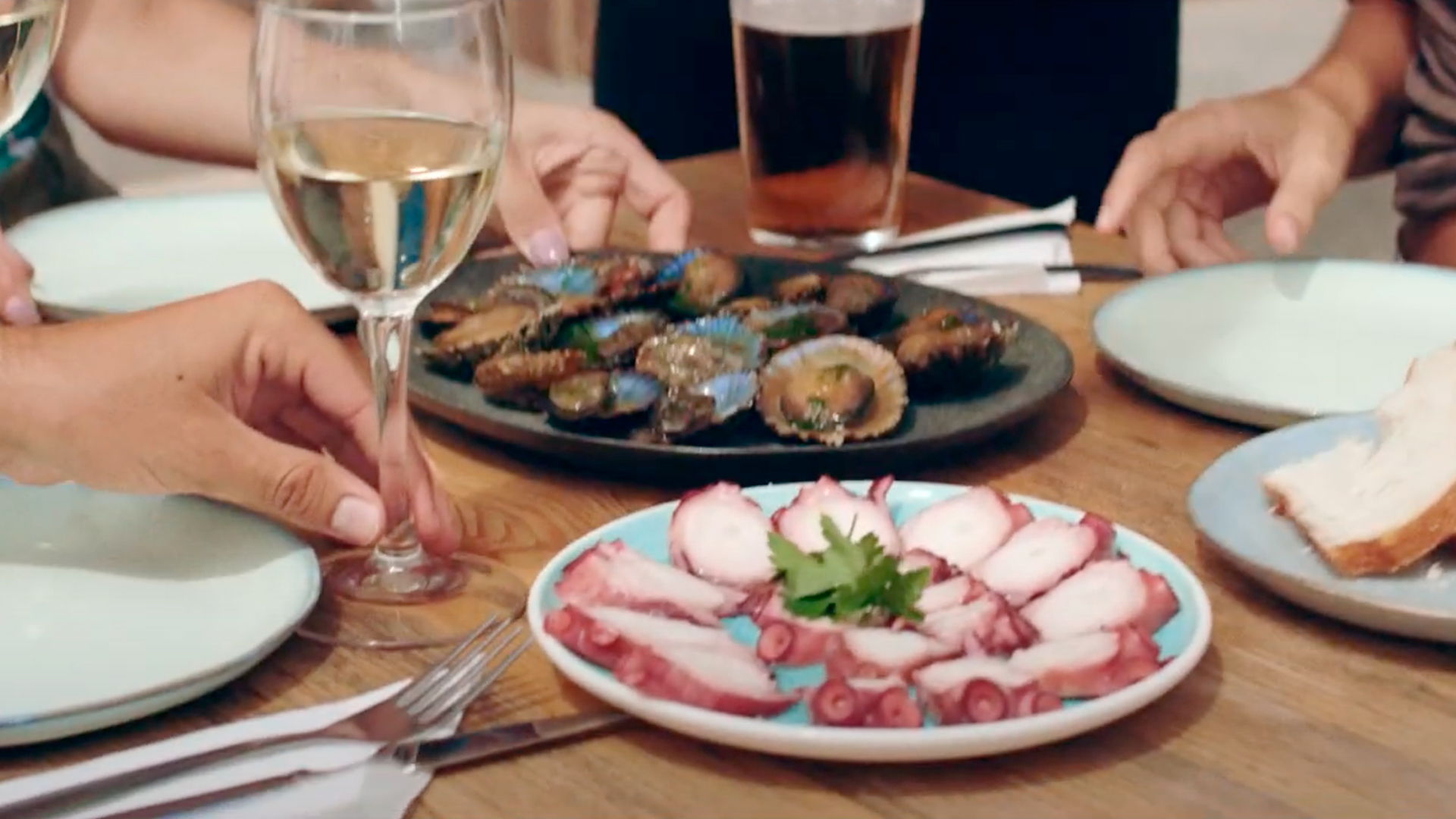 Contenido
Flavours with designation of origin
The volcanic origins of the islands, their mild temperatures and meticulous traditional production methods mean that many of the star products of the gastronomy have a protected designation of origin (PDO). These include excellent volcanic wines, and cheeses such as the 'majorero' cheese from Fuerteventura, 'palmero' and 'Flor de Guía' made in Gran Canaria. All world-renowned for their excellent flavour.
The magnificent weather conditions in the Canary Islands Archipelago are perfect for growing fruit and vegetables, the main ingredients of most local dishes and also protected by designations of origin. A clear example are 'papas antiguas de Canarias' (Canary Islands 'old' potatoes), including the much-loved 'papa negra' (black potato). The mild Canary Islands climate also means that lots of fruits can be grown, such as the papaya, mango, pineapple, avocado and, of course, the popular Canary Islands banana. This is the only type of banana to have a European protected geographical indication (PGI).
Imagen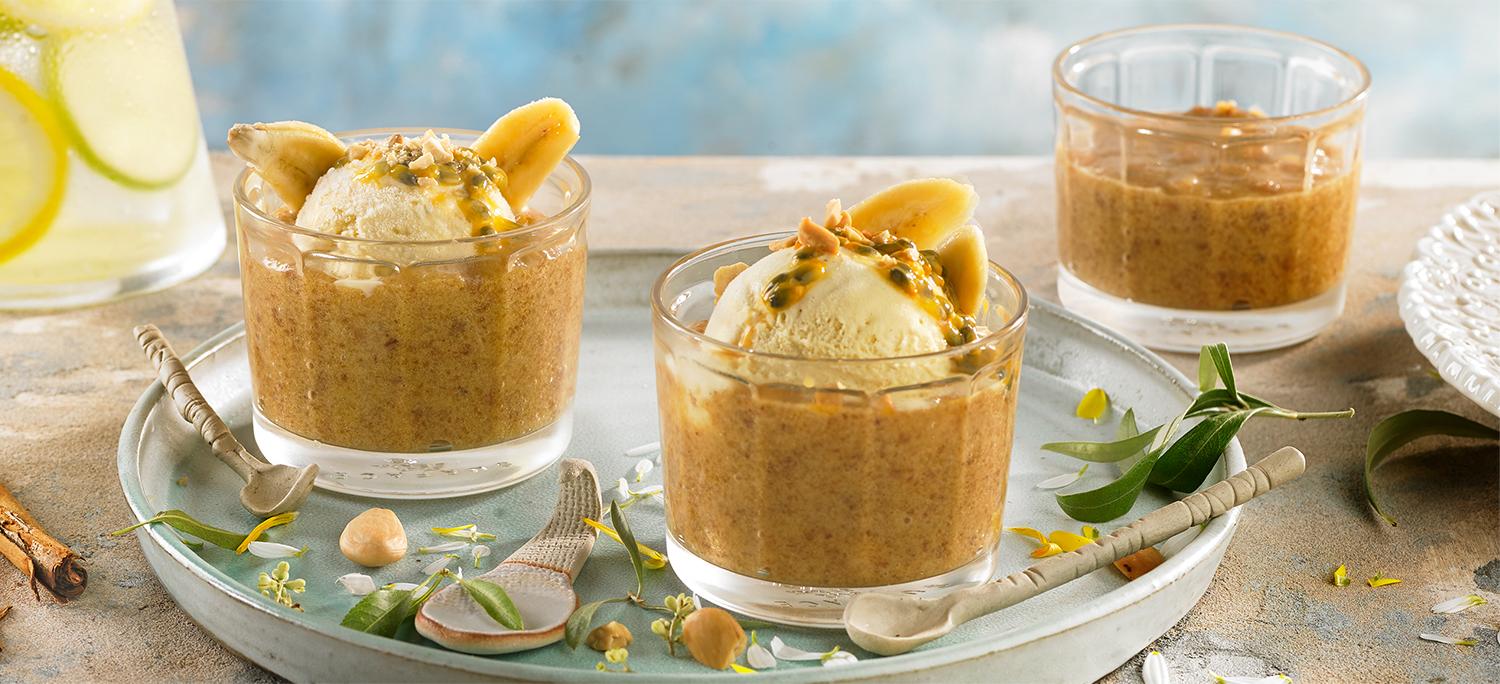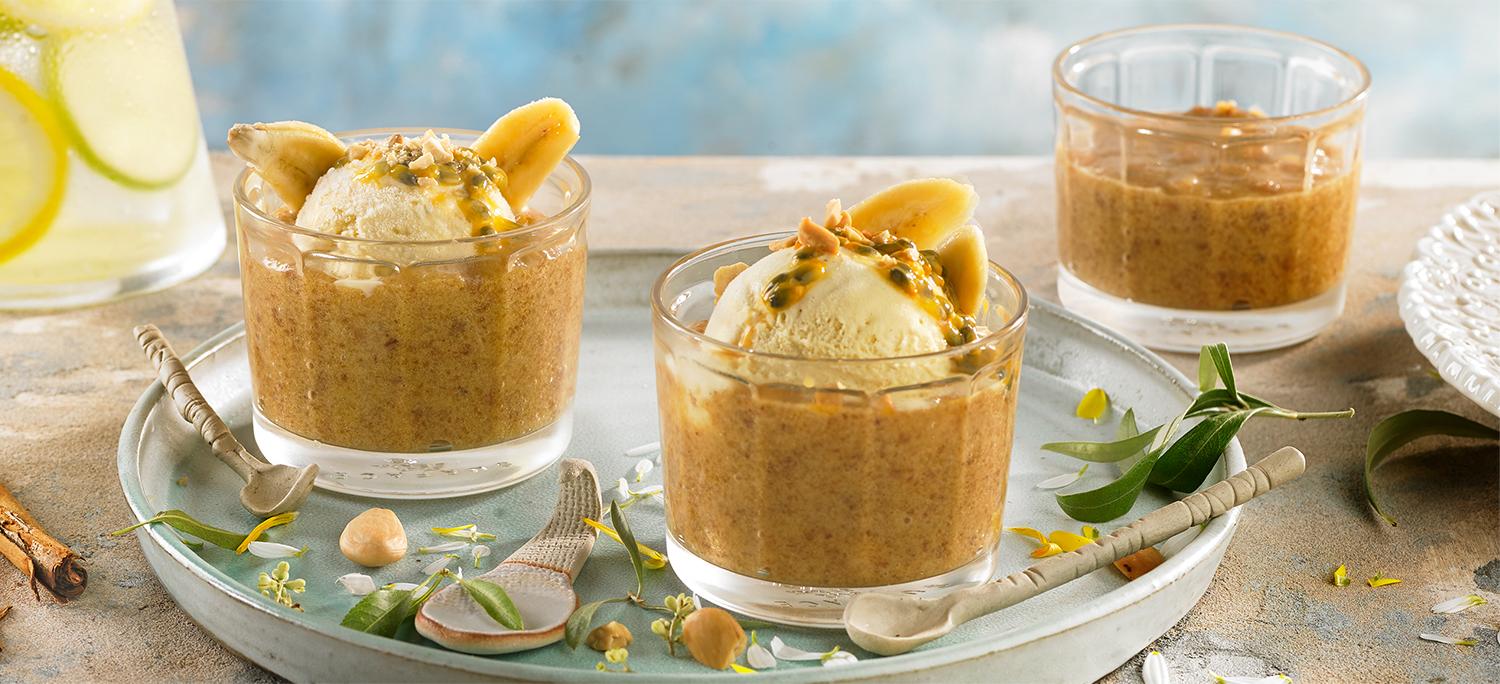 Contenido
Local recipes
A great diversity of cultures have left their mark on the islands. And that has given rise to fabulous flavours and contrasts that can be appreciated in most of the typical dishes, such as the appetising wrinkly potatoes with 'mojo picón' spicy sauce. Another of the star products in the Canary Islands and also an ingredient in many recipes is 'gofio'. Made from toasted cereals, such as corn and wheat, it dates back to the times of the first settlers.
Canary Islands gastronomy makes extensive use of local vegetables, such as in the watercress stew, corn on the cob with potatoes and ribs, or stuffed courgettes. Another top product in island recipes is fish, especially dishes made with endemic species such as the parrotfish, with its delicate flavour, wreckfish, grouper or Atlantic horse mackerel. There are also a broad variety of desserts and cakes, irresistible for the sweet-toothed. The delicious 'bienmesabes' and 'Príncipe Albertos' from La Palma, 'leche asada' from La Gomera, and 'quesillos', 'frangollos' and 'quesadillas' from El Hierro.
Contenido
Restaurants and guachinches
In the Canary Islands, there are lots of different kinds of places to have the best local dishes. From beach bars by the sea where you can eat the best seafood to Michelin-star restaurants where you can discover sophisticated, new flavours.
And, of course, we mustn't forget those little places with special charm that serve the most traditional, typical food: guachinches, small restaurants set up on patios and in garages, especially usual in Tenerife, where homemade food is washed down with local wines in a nice, friendly atmosphere. Somewhere you will be treated as just another islander as you savour a good Canary Islands casserole, roast kid, rabbit in 'salmorejo' (cold tomato paste) or chickpeas.
Contenido
Wine gastronomy
Reds, whites, rosés. Full-bodied, fruity or highly aromatic… Talking about wine in the Canary Islands is talking about tradition and a love of the land. Wine-making on the islands is not only varied, but it is very high quality, which is reflected in the ten designations of origin in the archipelago—five of them on the island of Tenerife alone—and the numerous awards they win every year.
The volcanic wines stand out from the rest. Complex to make and ever more appreciated by experts around the world, they are acidic and fruity on the palate. Among them, it is worth singling out the wines from La Geria in Lanzarote, a unique vineyard where the vines grow over a layer of little fragments of volcanic rock that retain humidity, a uniqueness that combines with other factors to lend an unmistakeable range of nuances to these magnificent wines.
Imagen