Tenerife is the island of a thousand experiences. There are a thousand things you can do at any time of year, thanks to the mild climate and the enormous range of activities on offer on the largest of the Canary Islands.


Contenido
Enjoy a day at the beach, walk along one of the trails that venture into the lush forests, discover impressive volcanoes and awe-inspiring landscapes that are almost otherworldly, and striking ravines and cliffs. Spend an evening gazing at the endless stars in good company or make that dream of seeing dolphins and whales swimming in the wild a reality… WOW!
Contenido
Tenerife also still preserves beautiful historic quarters of great artistic value, which you can take a relaxed stroll around, museums and charming villages full of local traditions where you can meet locals and chat with them.
Contenido
Maybe you feel like doing some sports. No problem. You can do just about any sport here, especially ones related to the sea and golf, as the island has several courses to choose from. And if you're looking for more intense emotions, there's nothing like some excitement on the modern rides at the fun parks, a paradise for children, who will take home unforgettable memories of their family holiday. In short, there's a new thing to do every day. Goodbye, boredom!
Contenido
But Tenerife is also perfect for resting and disconnecting from stress. As an established tourist destination, it has an extraordinary range of accommodation, from the most exclusive options to other more modest ones, where you can relax surrounded by all the comforts and services.
00:00
Título
You have a message from TENERIFE
Póster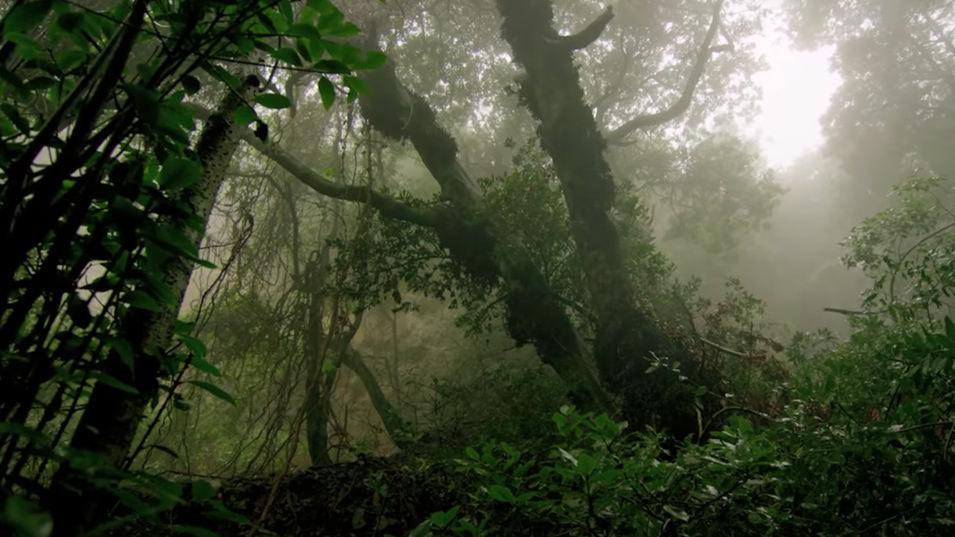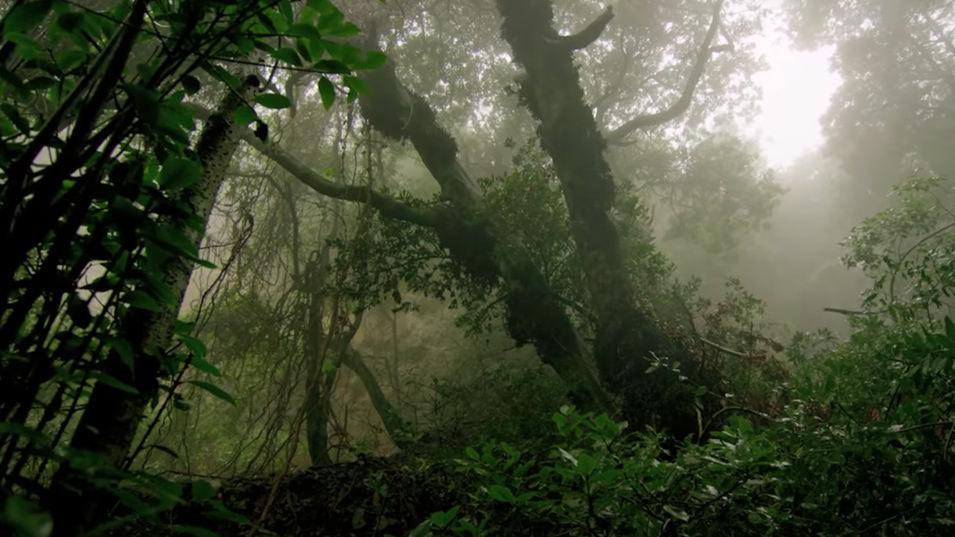 Contenido
A fabulous day at the beach
The lively beaches with fine, golden sand and calm waters are located in Tenerife's main tourist hubs in the south of the island. But there are also quieter beaches, further away from the towns, dotted along the coast. There are some with dark, volcanic sand or shaped into marvellous natural pools and ponds that are protected from the waves.
Any choice is perfect for enjoying a fabulous day at the beach. The best thing to do is discover them and dive right in!
Imágenes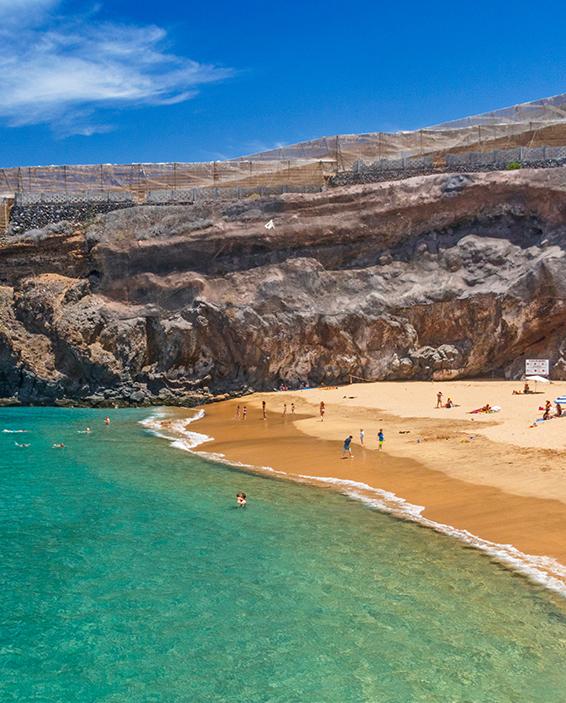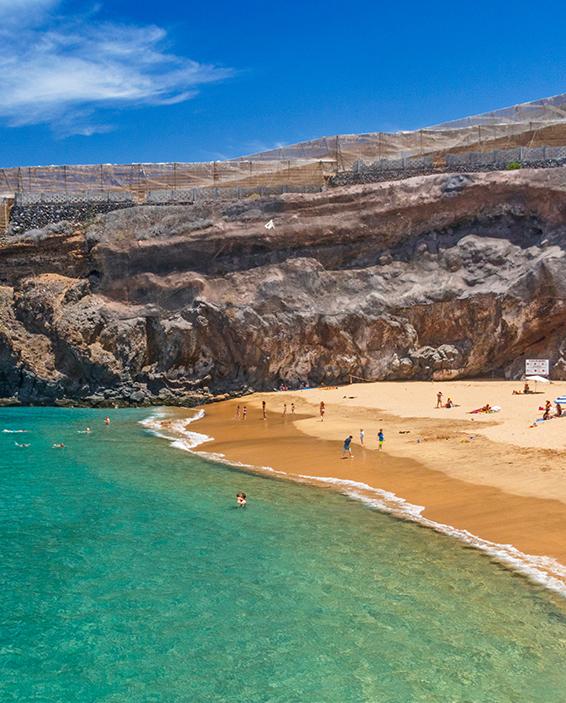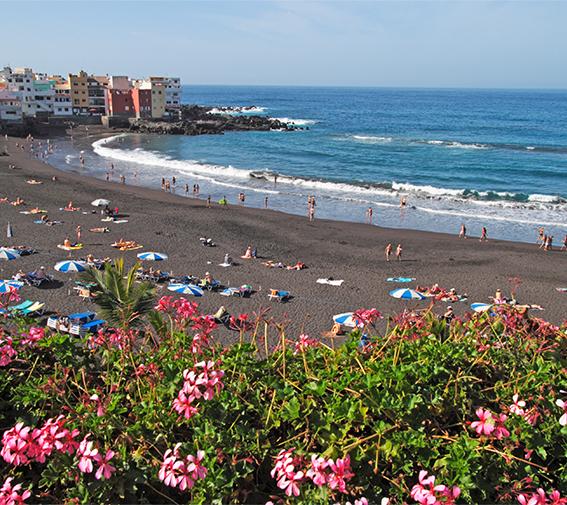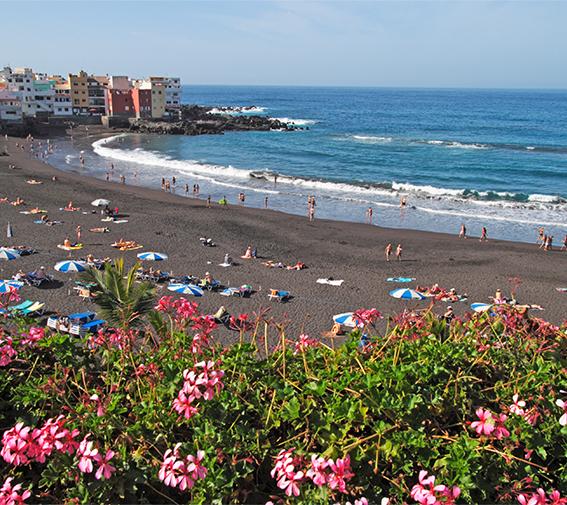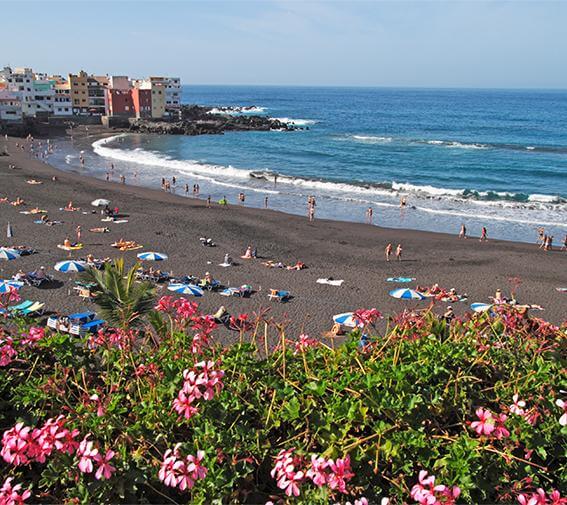 Contenido
Sailing alongside dolphins and whales
Watching the different types of cetaceans that swim in the wild in the waters to the southwest of Tenerife, one of the few places in the world where they can be seen so close to the coast, is an experience that's hard to forget.
In addition to the dolphins that live here all year round, this exceptional area is also visited by blue whales and orcas. A true sanctuary for these incredible mammals that find ideal conditions for feeding and reproduction here.
A true sanctuary for these incredible mammals
Contenido
The fragility of this precious ecosystem makes it essential that we take care to preserve it. That's why this activity is regulated and the boats must be authorised and comply strictly with regulations that guarantee that these fabulous animals and their habitat are treated with respect.
Imagen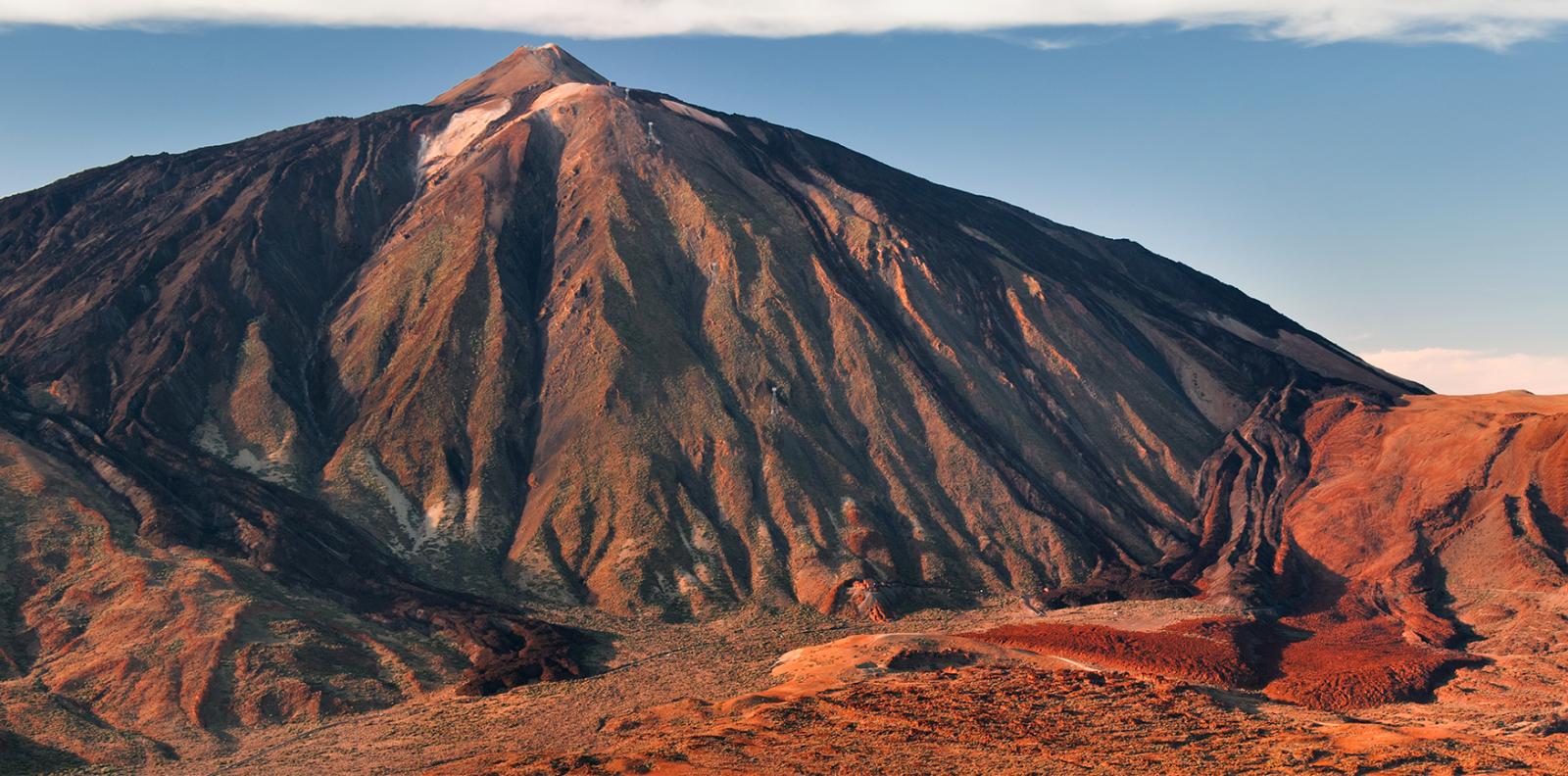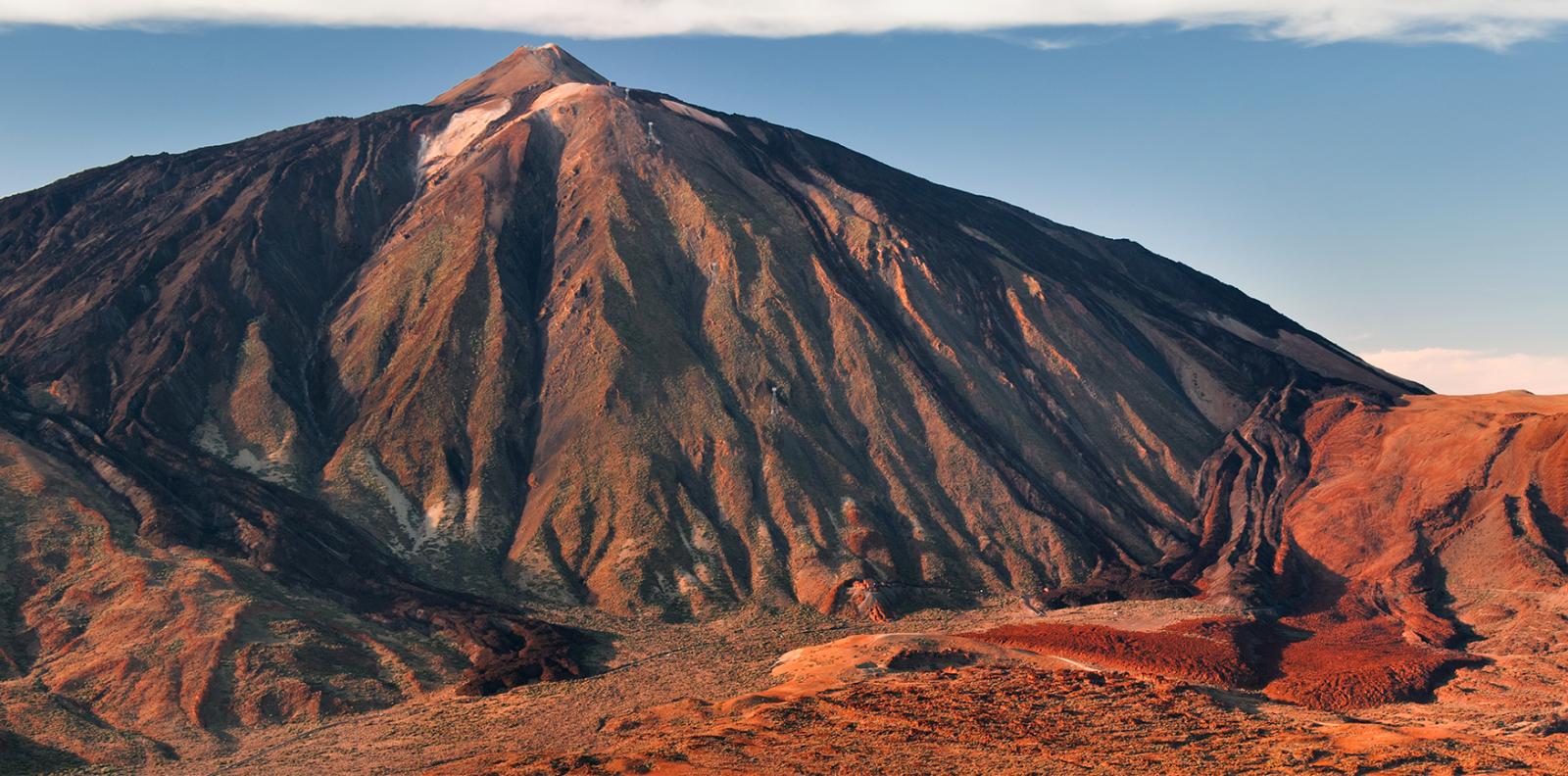 Contenido
Climbing the highest peak in Europe
If there's one thing Tenerife can brag about, it's extraordinary natural spaces. But one stands out more than any other: the Teide National Park, the most visited park in all of Europe. As well as being home to the impressive volcanic structure that is the Teide, the highest peak in Spain and a Natural World Heritage Site, you will find here what is possibly the most striking scenery you have ever seen.
These are some of the most spectacular volcanic manifestations on the planet. Imagination doesn't even come close to the imposing panorama that appears before our eyes at the peak, at a height of 3,715 metres, with extraordinary views of the caldera, the hundreds of lava cones, flows, dykes, rocks... Not to mention the flora and fauna that lives there, with plenty of endemic species, some of which are exclusive to the park itself.
Anyone in good shape and with about six hours to spare can climb to the top on foot, following the trail, but you can also take the cable car and get there in just a few minutes.
Contenido
A trip through incredible natural spaces
For most of those who know the island, the Teide National Park is Tenerife's crowning jewel. But it's not the only one. Surrounding this volcanic landscape is another treasure, the Corona Forestal Natural Park, a lush Canary Island pine forest that extends grandiosely over ravines and valleys. A spectacle of colours that vary from the intense greens of the pines to the blues of the sea and sky to the darker tones of the great volcano.
Contenido
And there's more. Such as the Macizo de Anaga, one of the seven biosphere reserves in the Canary Islands and a refuge for laurisilva species that are extinct on most of the planet, where natural and cultural values combine in perfect harmony. Or the Teno Rural Park, a place with harsh orography and impressive cliffs, valleys and areas of forest that have benefitted from their isolation, as it has allowed valuable habitats that serve as havens for endangered species to be maintained almost perfectly intact. These are natural environments that are also home to delightful hamlets dedicated to agriculture and livestock farming.
Contenido
Take a stroll around well-preserved historic quarters
You can also feel the history in Tenerife's towns and municipalities. For instance, San Cristóbal de la Laguna is a unique example of a colonial city with no walls, which inspired later cities in the American colonies. That, in addition to the fact that it has practically maintained its original 15th-century layout with no alterations, has earned it the accolade of being named a World Heritage Site.
Contenido
La Orotava is home to an important historical and artistic ensemble, as is Puerto de la Cruz, which also has a fascinating botanical garden.
Contenido
The civic and religious architecture of Icod de los Vinos and, of course, its enormous, ancient dragon tree, a species that originates in Micronesia, are likewise worthy of a visit. Or the coastal town of Garachico, where you can still see traces of the violent volcanic eruption in 1706. And we can't not mention the island capital, Santa Cruz de Tenerife, where busy city life mixes with a historic quarter bordered by a triangle of streets and squares where you can see its most emblematic buildings. One of them is the Old Civilian Hospital, which is an example of neoclassical architecture and houses one of the island's most interesting museums: the MUNA Museum of Nature and Archaeology..
Contenido
Choose a different plan every day
With an endless list of options, it's impossible to be bored on the 100% life island. There are several recreational parks, of which two stand out for being considered the best in the world, in their respective fields: Siam Park water park and the Loro Parque zoo.
Forestal Park is perfect for those looking for adventure in contact with nature, as here they'll have the chance to play among incredibly tall trees. Botanical gardens, ethnographic parks and theme parks, go-karting, shopping centres…Tenerife has an answer to meet any fun and leisure expectations.
Tenerife has an answer to meet any fun and leisure expectations.


Imagen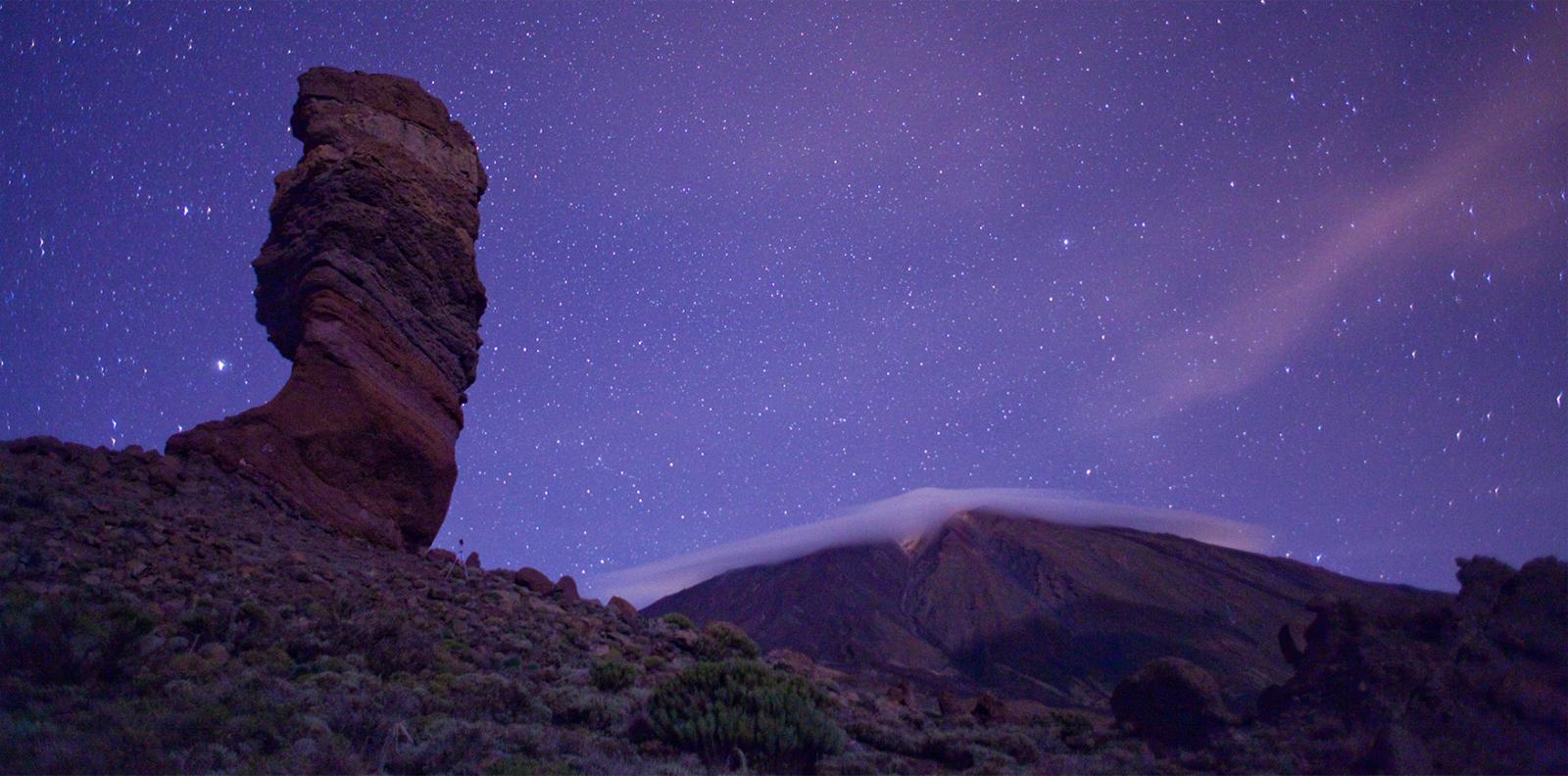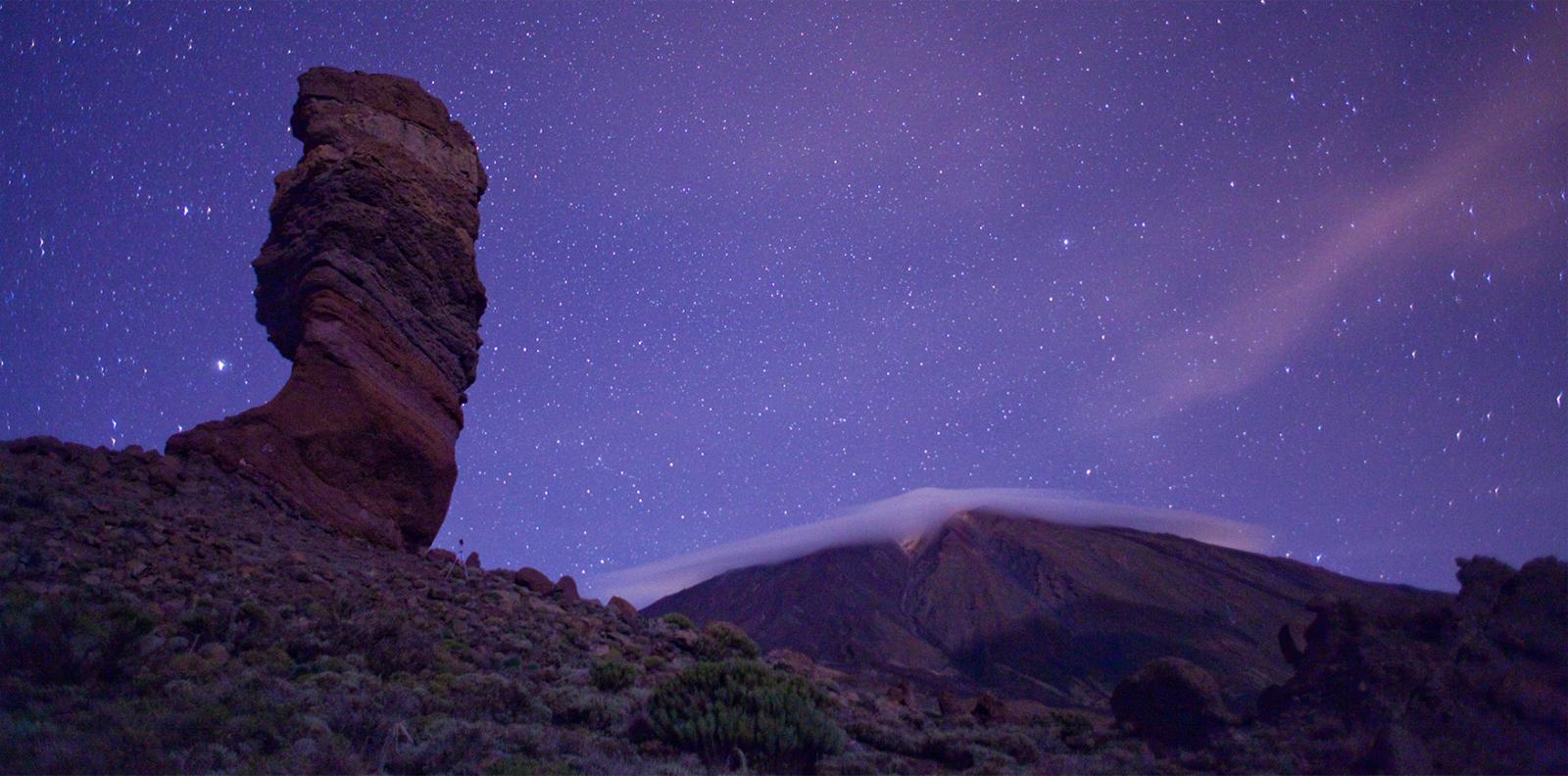 Contenido
Be delighted by the stars
The peaks of Tenerife are one of three Starlight Reserves in the Canary Islands, which gives us an idea of how magnificent conditions are for stargazing in the highest areas of the island.
Contenido
One of the most stunning places is the Teide National Park where, surrounded by the striking silhouettes of the volcanic landscape, we will be awestruck by the endless night sky brimming with millions of sparkling dots, the craters on the moon… and a few other surprises. It's not by chance that one of the Canary Island's astrophysical observatories is located here, a scientific centre that you can also visit if you book a guided tour in advance.
Imágenes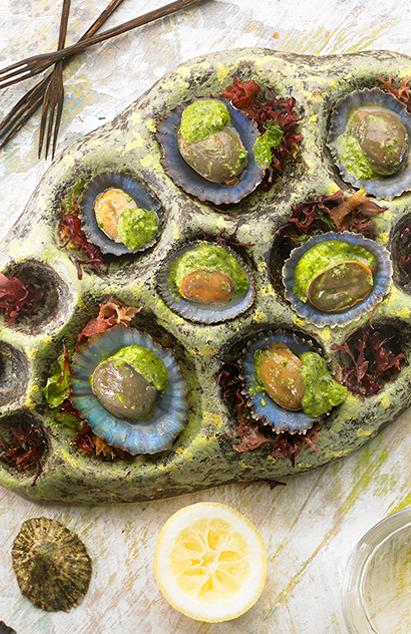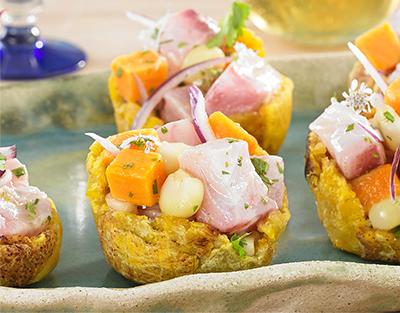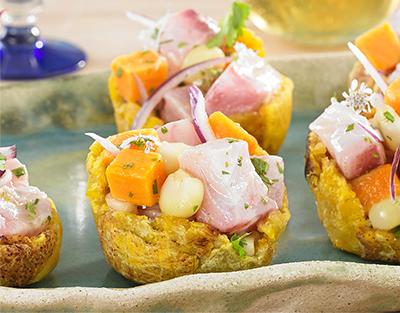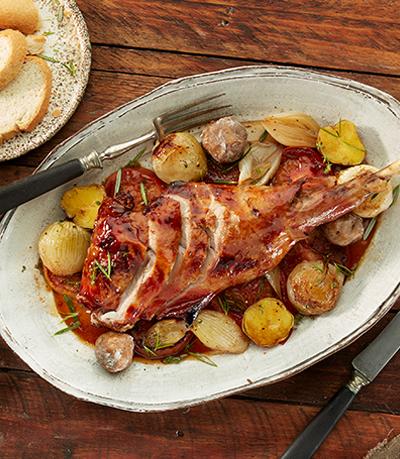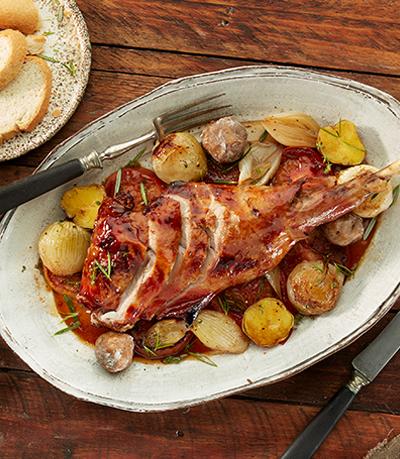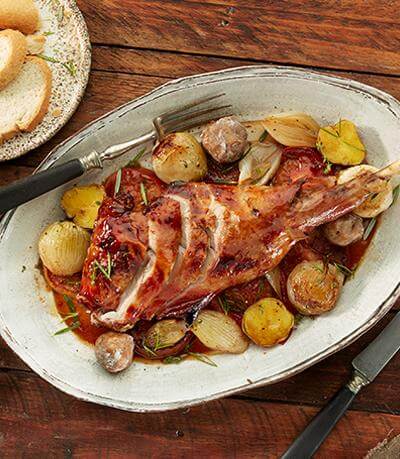 Contenido
Enjoy the cuisine
It's one of the pleasures of Tenerife. The island has countless establishments: from the famous 'guachinches'—modest premises frequented by the locals and serving typical Canary Islands food—to the most luxurious, Michelin-star restaurants.
Tradition and avant-garde, basic dishes and others that are works of art, local and international ingredients… the variety is never-ending. Traditional products feature meats, fresh fish and black potatoes, an exquisite variety that is valued highly by renowned chefs. 'Mojo' sauce, 'gofio', cheeses, wines, fruits and a long list of desserts and cakes to finish off a delicious meal are just some of the gastronomic options the island has to offer.
Tradition and avant-garde, basic dishes and others that are works of art, local and international ingredients… the variety is never-ending.
Contenido
Getting the perfect swing
Among the various open-air sports that can be done on the island all year round, golf stands out. Tenerife has several golf courses designed by the best professionals in the world, as well as comprehensive facilities where players of any level will find everything they need.
Contenido
But fans of this sport don't just come here for the world-class courses and facilities, they come because it is a true privilege to improve your swing with views of the majestic Teide volcano or the intense blue ocean as a backdrop. True luxury.
Contenido
Don't leave without trying…
A 'guachinche' – authentic establishments serving delicious, homemade, traditional Tenerife cuisine and local wines.
Imagen