We've put together a list of beaches where you can go as naked as Adam and Eve, like Olympic gods in true Greek style. Get in touch with your inner and outer self, meditate, and fill up on energy from the sun.
Contenido
We're always saying that the eight Canary Islands have a choice of beaches to suit all tastes, and it's absolutely true. Today we're going to tell you about beaches where you can do nudism.
What is it about nudism that makes it so appealing? It's said to be really beneficial for our physical, social, psychological and sexual health. That makes it very attractive already! It also boosts self-esteem, lifts your spirits, breaks down social barriers, offers new experiences for the senses, brings you closer to nature and does away with tanning lines. Just imagine having an all over tan!
Imágenes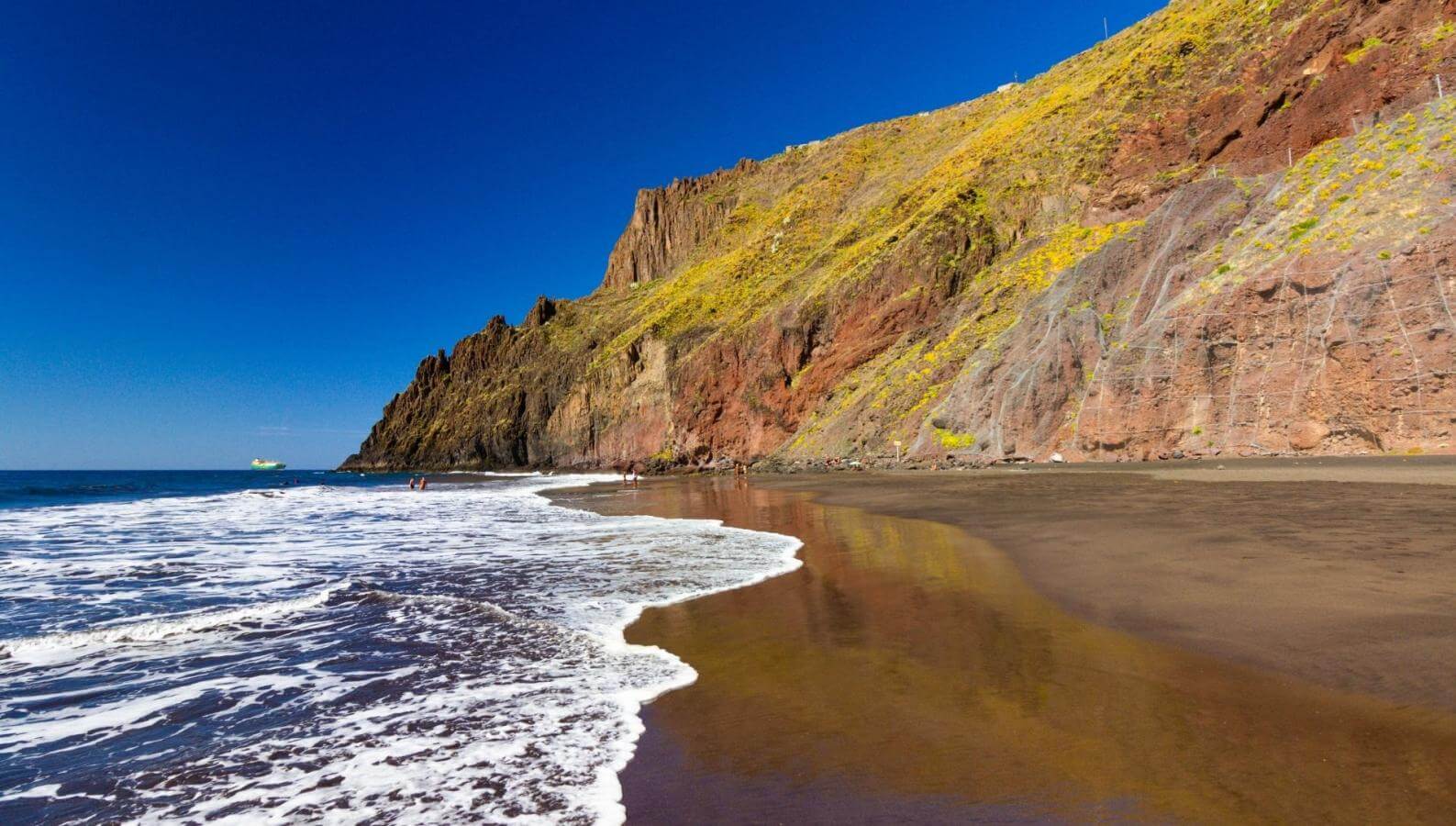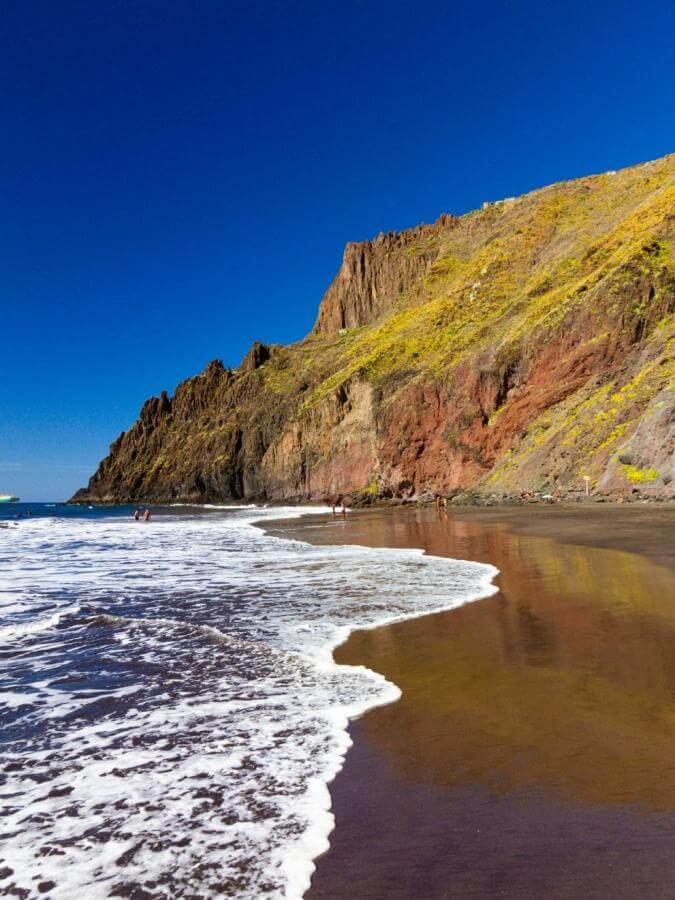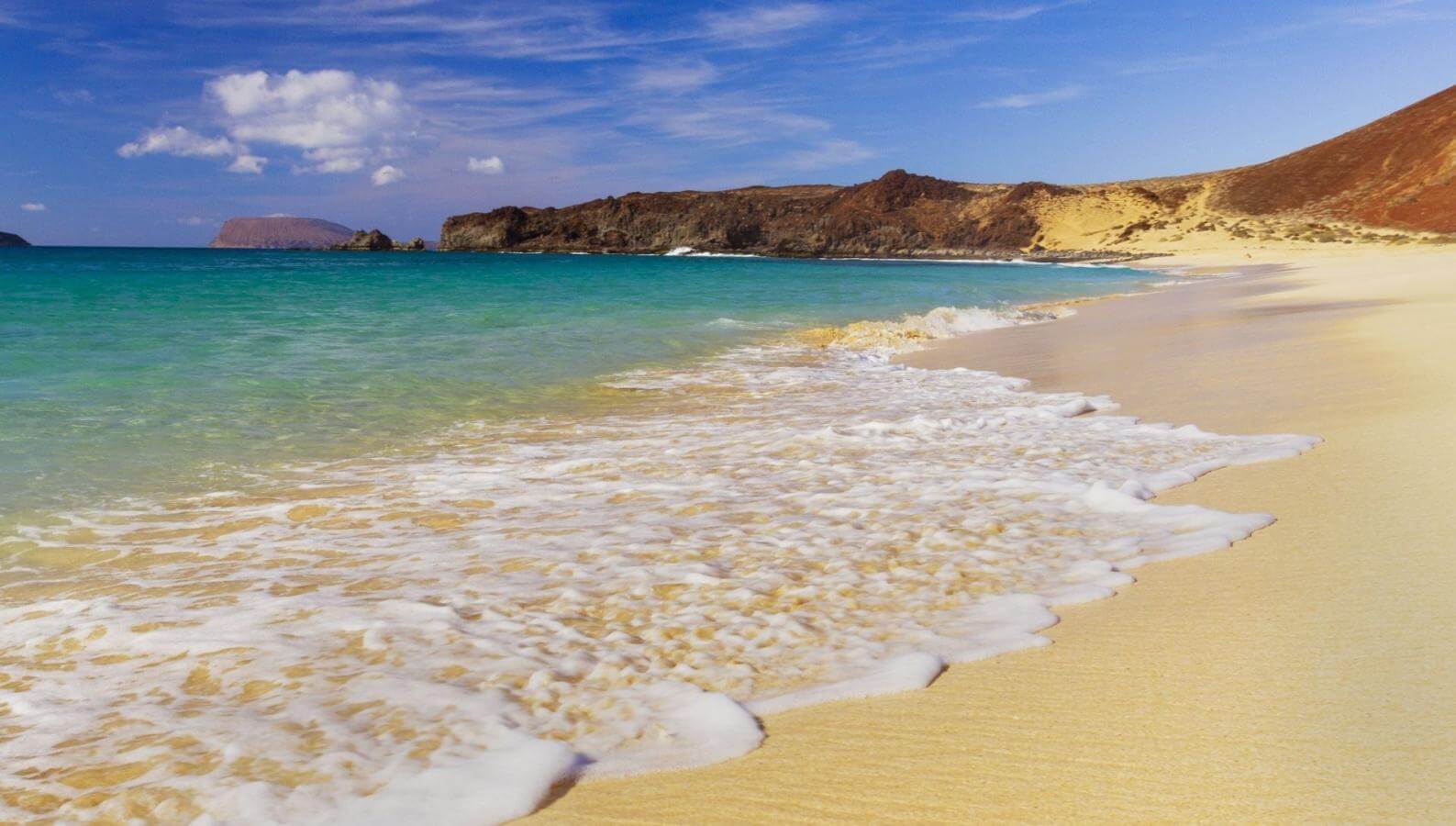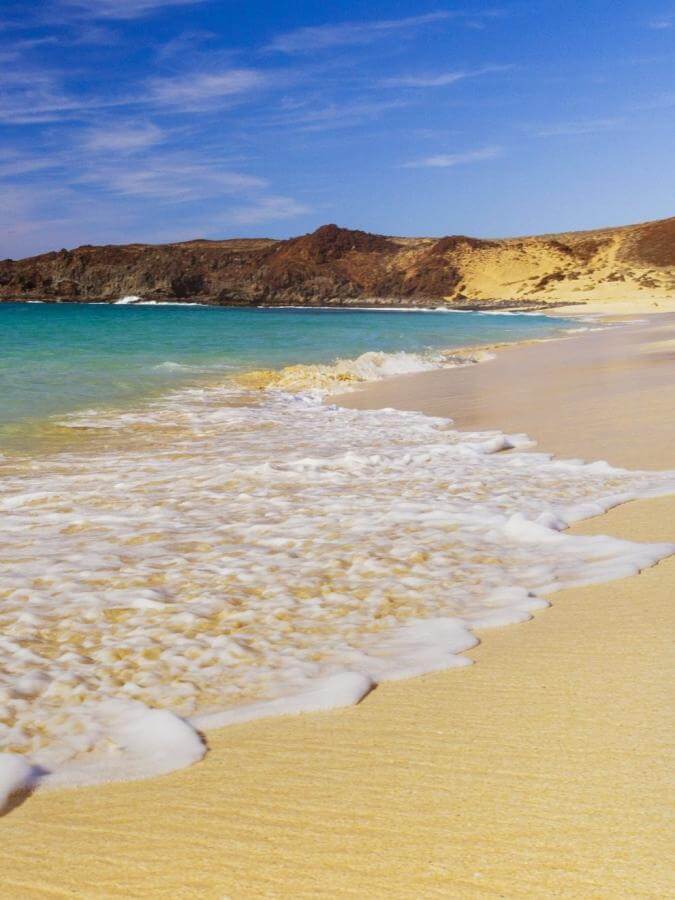 But what makes the Canary Islands the perfect destination for nudism?
Contenido
The warm climate has a lot to do with it: we have the best average temperature in winter. The summers are pleasant and the water's refreshing, while the winters are mild. Just think of it as an eternal spring that will stir your blood, in a place where most days are filled with sunshine and blue skies. You don't need to worry about flinging off your swimsuit in December, because you know you'll fit right in. 
Another reason is that in Spain, two million locals and foreigners enjoy a spot of nudism… although the percentage is higher in the Canaries, like our average temperature. We also have long, beautiful beaches set aside for nudism. The Canary Islands are actually one of the few Spanish regions with minimal regulation of nudism at its beaches. As if that was necessary! 
Tolerance and naturalness are part of our values as a destination: respect for everyone who loves their body, whatever shape or size it is. We know that the important thing is to be ourselves and let go of our hangups. Some will have more to show than others, but c'est la vie!
You'll have no trouble finding a good beach where you can get your kit off. You'll be in good company, because many nudist fans are LGBTQ.
To top it all off, did you know that the Canary Islands have 400 beaches and 175 of them are nudist?
Contenido
Here are the top nudist beaches in the Canary Islands. Take note!
Playa de Cofete (Fuerteventura)
Contenido
The list of nudist beaches is very long, but we really had to start with Cofete, one of Fuerteventura's endless white sand beaches. 
Stretching for 14 km and with a width of 50 m, it's Spain's largest nudist beach. The lack of services for tourists is a plus, because it makes this almost untouched beach a paradise with few people and an authenticity that's hard to beat.
The freedom of going naked on an endless stretch of sand in a gorgeous setting, away from it all, will make your stomach flutter with peace and wellbeing. Most of Fuerteventura's beaches are nudist or have an area set aside for nudism.
Playa del Inglés and Maspalomas (Gran Canaria)
Contenido
Maspalomas is our LGBTQ nudist beach par excellence. The nudist area itself starts after Playa del Inglés. 
This blue flag beach comes with the works: sunbed and umbrella hire, toilets, life guards and snack bars. Playa del Inglés and Maspalomas are beautiful beaches, and they're right next to each other. It's a natural five-star LGBTQ-exclusive experience! 
To get to Maspalomas, you have to walk down the beach a couple of kilometres. Beach bar number 7 is in the LGBTQ area. When you look around, all you see is the sea and the sand dunes, so it's a full-on experience of nature and privacy. The surroundings will put you in the mood!
It's clearly a much "hotter" beach than the one one before. If it's what you're looking for, you'll find the right scene, great company and a good beer. It's hard to think of a better place to slip off your swimsuit and dive into the water
Charco del Palo (Lanzarote)
Contenido
Lanzarote, the island of volcanoes, has nudist spots to suit all tastes. The most special of all is the natural pool of Charco del Palo. It's actually a nudist village, where going naked is the norm. A huge sign at the entrance makes that very clear, so visitors know what to expect.
In a tradition going back more than 30 years, locals and visitors spend the day in the nude at this tourist spot. They even do their shopping with no clothes on! If you're a regular at nudist beaches, this could be your chance to try new sensations. 
The gorgeous natural pool has crystal-clear water and opens out to the sea, like an infinity pool. Think of all the photos you could take while you lie on the rocks, as naked as the day you were born.
We can't leave Lanzarote without mentioning Famara, probably the island's most beautiful beach.
It's part of a protected natural area and stretches for more than 6 km, making it another place to enjoy privacy, nature and diversity. In this magic setting you can take long walks or even try out your disco moves, without the stomping or the pouting, but with masses of freedom.
Playa de Las Conchas (La Graciosa)
Contenido
The island of La Graciosa is a natural haven in itself, with several pristine beaches. Playa de las Conchas is one of the island's best-known beaches and is also a nudist spot. It's 600 metres long, so it has plenty of space where you can completely switch off and enjoy the crystal-clear water and golden sand.
The remoteness and beauty of Las Conchas make it one of the best places for nudism in the Canaries.
Playa de Las Gaviotas (Tenerife)
Contenido
If you take a look at Spain's highest mountain standing watch over the beaches on the island of Tenerife as you strip off, you'll be reminded that whether we have a little or a lot to hide, nothing can outsize Mount Teide. No comparison!
Las Gaviotas is a legendary nudist area on Tenerife, as well as a symbol of freedom and being in touch with nature. It's a small, quiet spot with hardly any services.
This untouched beach has fine black sand and rocks. The cliff blocks the sunlight in the afternoon, so it's best to arrive early if you plan to spend the day here. For the best experience, you should go at low tide.  
Playa del Verodal (El Hierro)
Contenido
The western islands are less populated but, surprisingly, they have fewer nudist beaches.
El Hierro has just two nudist beaches, and one of them is Playa del Verodal. The wonderful thing about this beach is that it's the only accessible red sand beach in the Canary Islands.
The colour of the red sand comes from the volcanic material found in a rift that ends at the beach. That gives you an idea of how recent and untouched this part of the island is. El Hierro is the most volcanic island in the Canaries and has more than 300 open calderas, plus 500 closed ones.
El Verodal is in the borough of Frontera, away from it all, on a very quiet island. No one will bother you while you enjoy going naked in private.
Playa de Los Tarajales (La Palma)
Contenido
In 2014 Los Tarajales became the only beach on the island of La Palma where you can bare it all, after the beach in Las Monjas was closed. It's the most recent nudist beach in the Canaries.
Los Tarajales is 760 m long and 90 m wide, creating a fairly large area from the shore to the end of the beach.
The change of status for this bay of sand and rocks was welcomed by locals, tourists and the nudist LGBTQ community.
Playa del Inglés (La Gomera)
Contenido
Playa del Inglés is a spot that shares both the name and the beauty of its well-known namesake on Gran Canaria. This natural site is in Valle Gran Rey, on the island of La Gomera. Unlike other beaches in the Canaries, it has a history of nudism: in the 1970s, it was a popular hippy hangout.
It's also different from other untouched nudist beaches in the Islands because it's handy to apartments, restaurants, entertainment places and other services. But the volcanic sand, the mountains and the endless ocean provide the perfect mix.
Contenido
You'll leave the paradise of the Canary Islands with your batteries recharged, full of wonderful sensations and free of stress. And as we've said before, once you've tried the Canaries, you're bound to return!