Contenido
There are certain places in the world where nature has left extraordinary treasure. The natural spas of La Palma, paradises of rock and water, make the island a very special place. La Palma is blessed with a collection of natural spas which visitors to the island will love. These paradises contain calm, natural pools of water which give tourists the chance to disconnect from the world.  
If you enjoy indoors spas in your home country, these outdoor spas will enthral. 
Contenido
Charco Azul natural pools 
Over time the coastline of La Palma has been carved into intricate patterns which has created a network of ornate beaches which are great for the whole family to enjoy. A visit to the Charco Azul natural pools will help visitors to understand why La Palma is also known as the "Isla Bonita", which can be translated into English as the "Beautiful Island". The Charco Azul natural pools contain clear turquoise water of a good temperature which is great for a relaxing dip. The scenery around the pools is idyllic with banana farms stretching into the distance. Charco Azul is popular with locals and visitors alike. The pools have good facilities with toilets, showers, a set of trampolines, and, even, a spa jet for a relaxing cervical massage. What more could a visitor ask for? Perhaps a beer? Well, now you mention it, the Charco Azul pools also has a great beach bar.  
Imágenes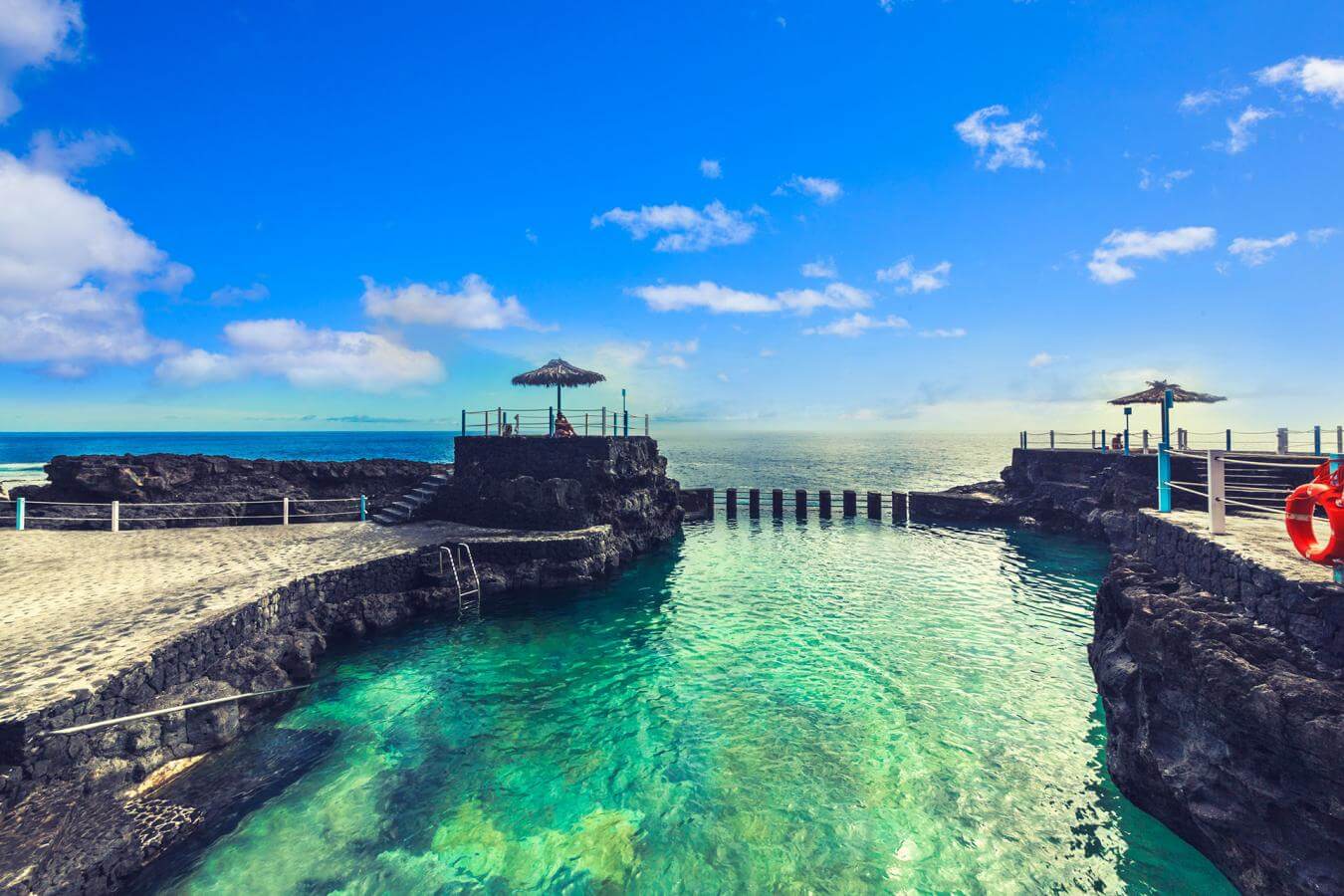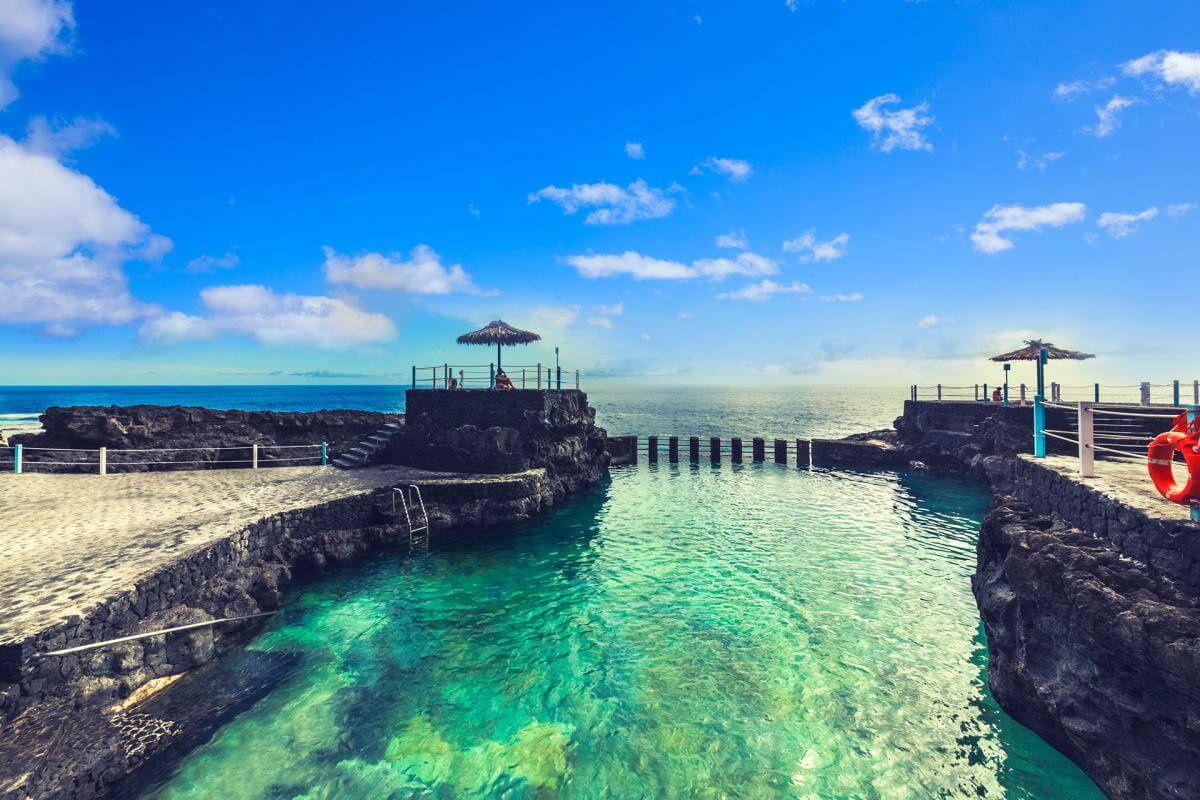 Contenido
Natural pools of Playa Nueva 
Fuencaliente, in the south of La Palma, is blessed with both a beautiful lighthouse and a collection of natural pools hidden amongst lava rocks. Fuencaliente's long black sandy beach, which also goes by the name of Echentive, has crystal clear waters that are perfect for bathing any time of the year. The Echentive beach is a sacred area which contains a holy spring whose waters are said to have healing properties. Also, patches of the Echentive beach contain clay which, because of its alleged therapeutic effects, tourists and locals rub over their bodies.  
Imágenes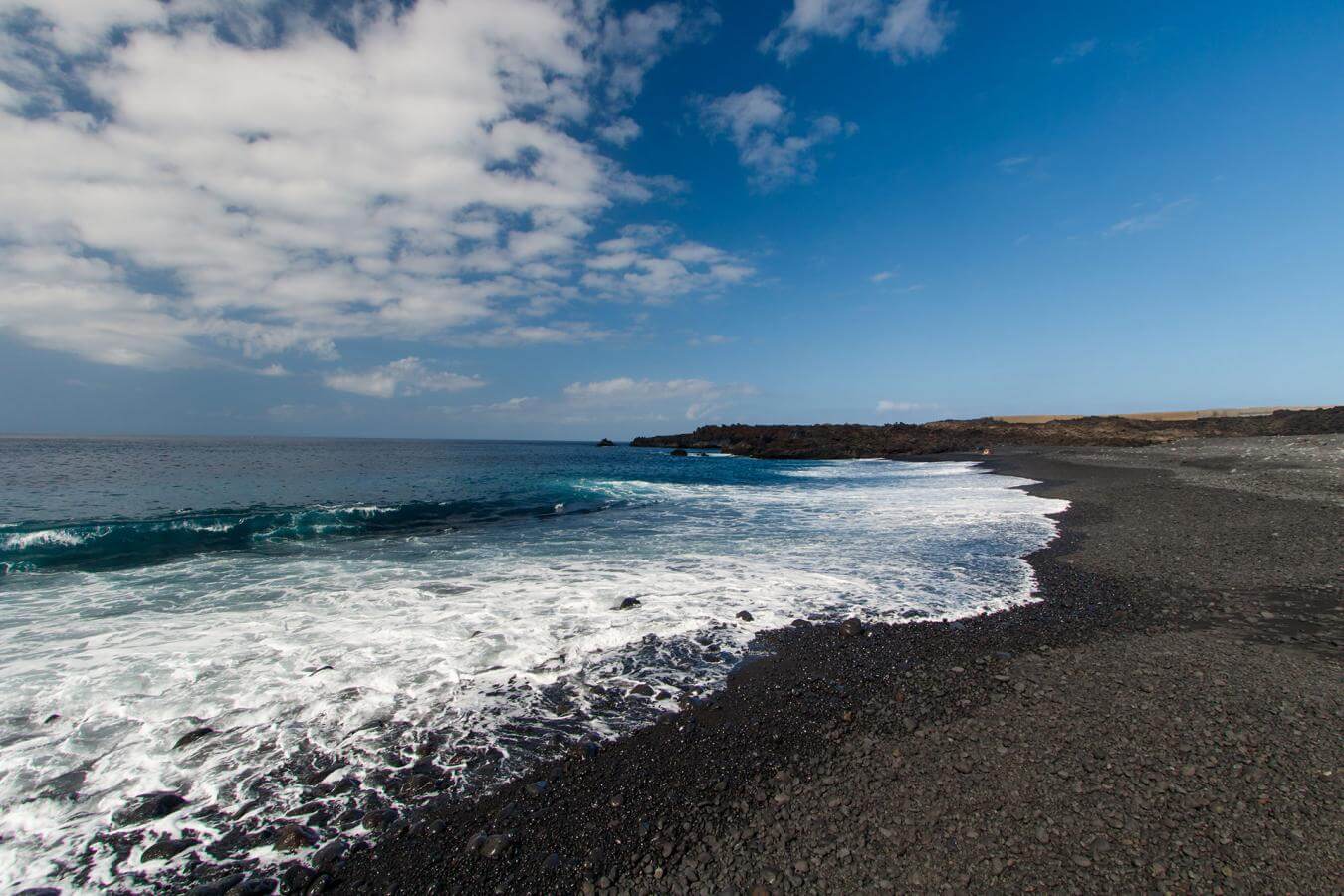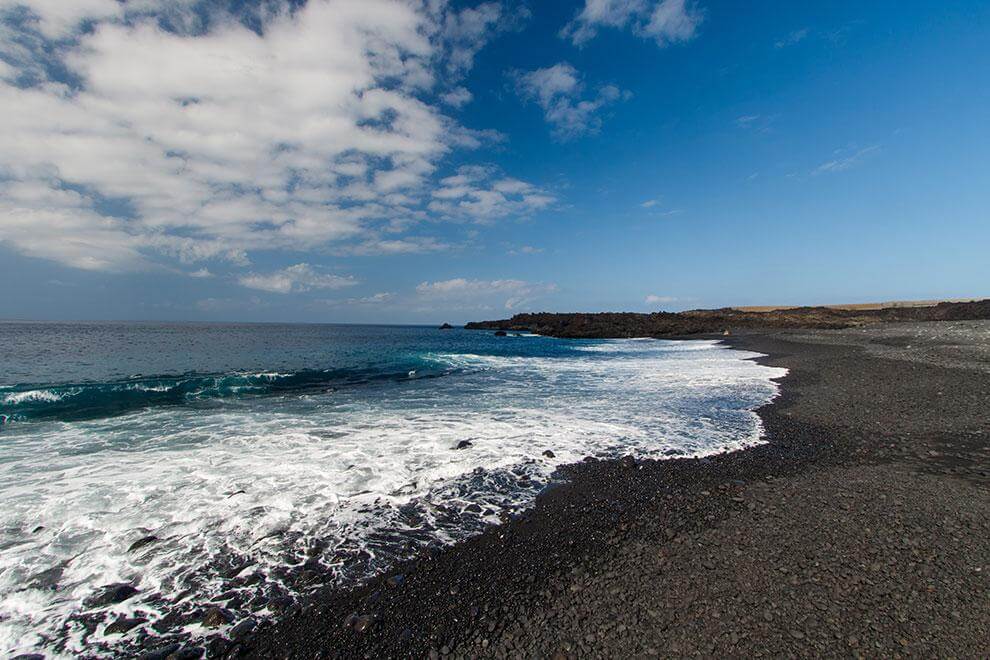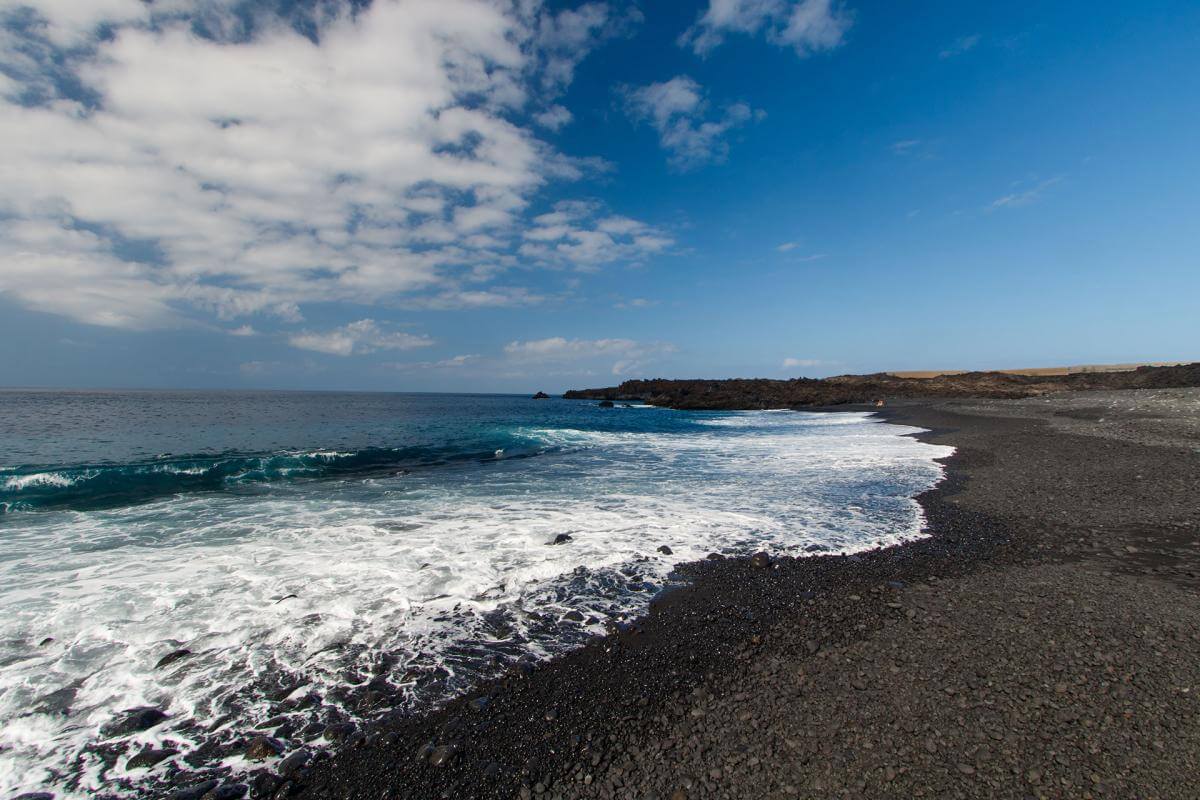 Contenido
Natural Pools of La Fajana 
La Fajana, in the north of La Palma, located in the municipality of Barlovento, offers visitors a placid ocean set amongst a rocky landscape. There are three natural pools in La Fajana with crystalline waters that are set back from where the waves break on the shore. La Fajana has services such as parking, toilets, a solarium and restaurants for visitors to use. 
Imágenes