Rock carvings and other reasons to visit sacred Tindaya


Contenido
The Tindaya mountain is Fuerteventura's spiritual home. The spot is full of enthralling engravings which seem to tell many stories at once. This art was created by the "Majos", ancient settlers of the island. The Tindaya mountain is located in the northwest of Fuerteventura in the municipality of La Oliva from which on a clear day the silhouette of Mount Teide can be glimpsed. Tindaya is a protected natural area. The mountain reaches to about 400 metres above sea level and stands out in an otherwise flat local landscape. The southwest ridge of Tindaya contains a path which allows visitors to walk up and experience at first hand the magical colours of the rock formation. During sunset the mountain is a wonderful vantage point to watch the world turn pink. 
Imágenes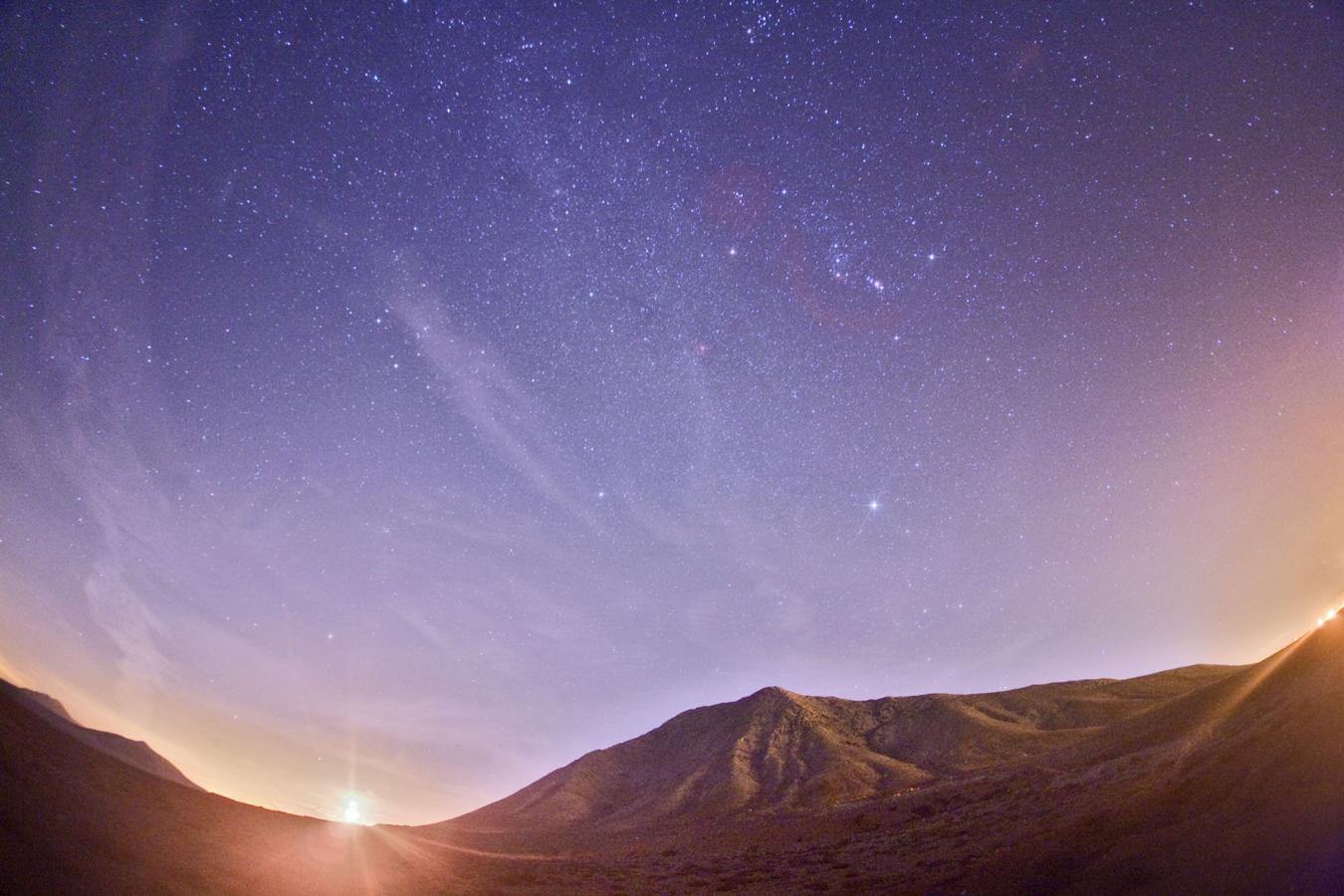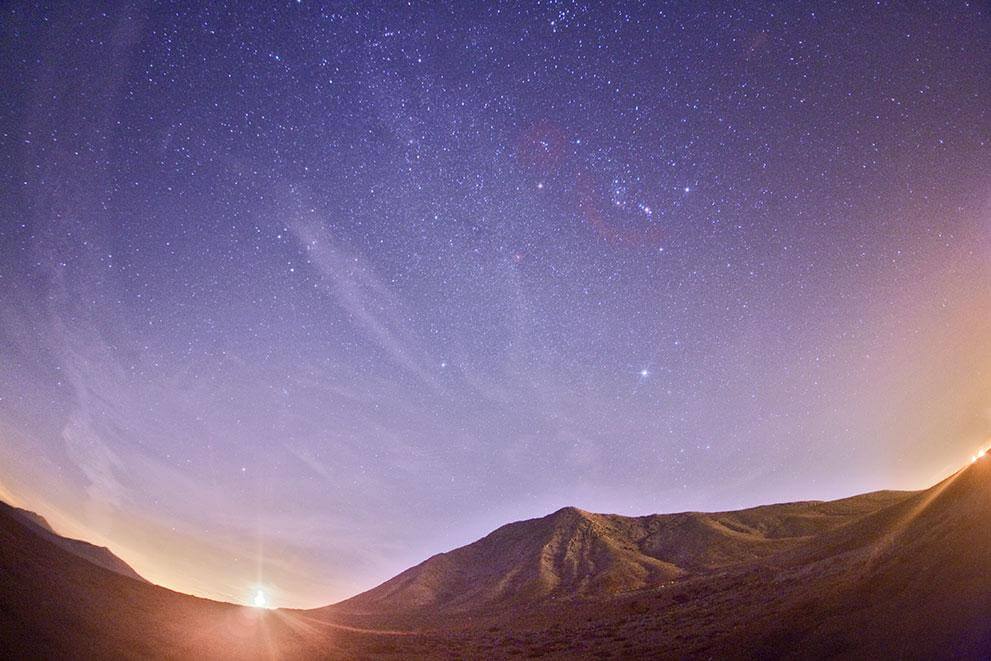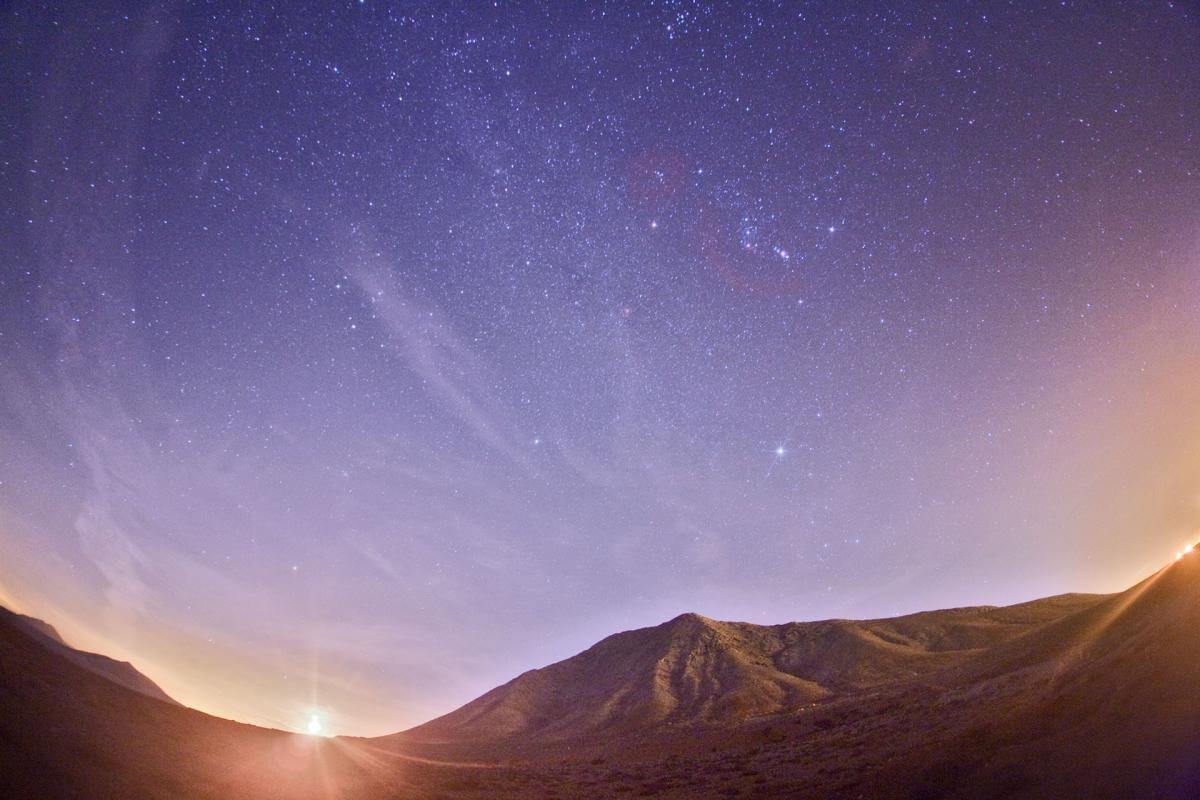 Contenido
Tindaya is of archaeological interest due to the large number of rock carvings present. The carvings called "podomorfos", because they are shaped like feet were sacred to the people that lived on Fuerteventura prior to the Spanish conquest. The Majos made 300 engravings on the rock. The meaning that they placed in the engravings isn't clear, though the care that was taken to create the art shows that they were important. The location of the engravings which have been created on the side of the mountain which faces Tenerife and Gran Canaria seems noteworthy. The idea that the engravings relate to the community of the Canary Islands is given weight by the fact that the podomorfos engravings found in Lanzarote point in the direction of Tindaya.
Contenido
Some believe that podomorfos are related to the stars. Tindaya could have been a great astronomical clock which was used to determine the solstices and lunar phases. In addition, Tindaya was probably used as a sacred amphitheatre to practice magical rituals.
Imágenes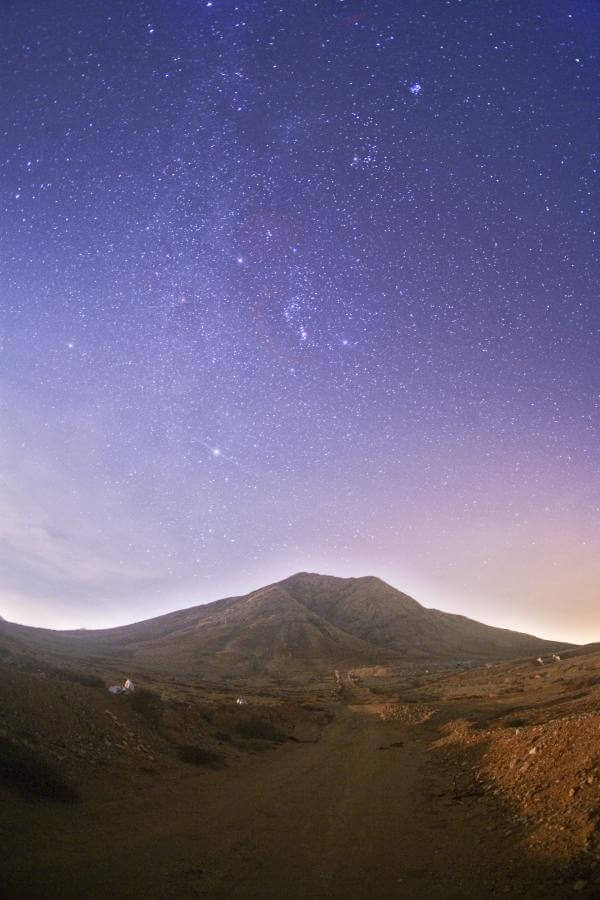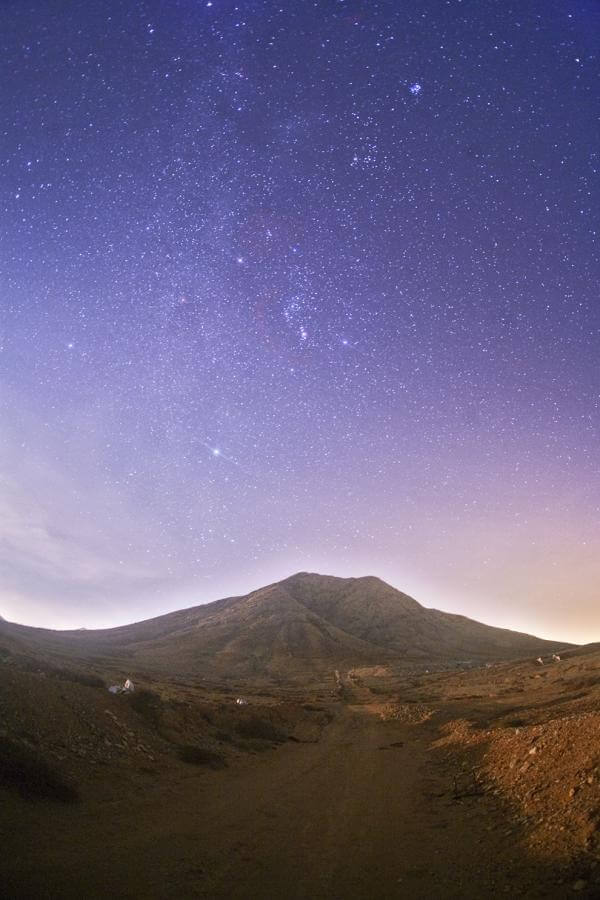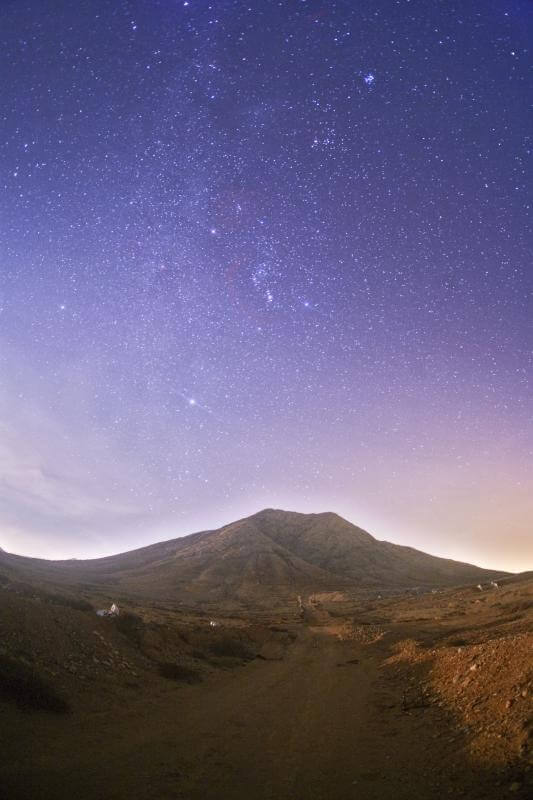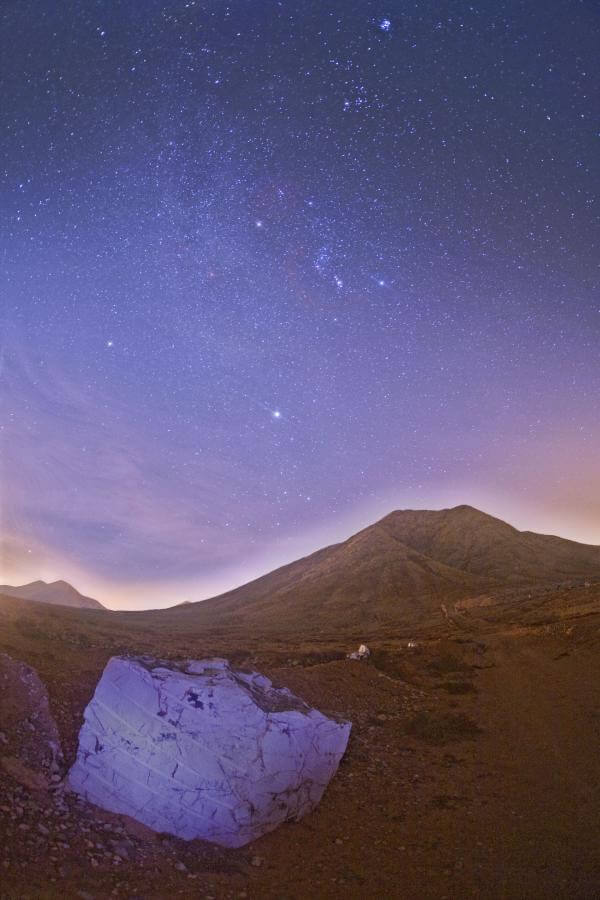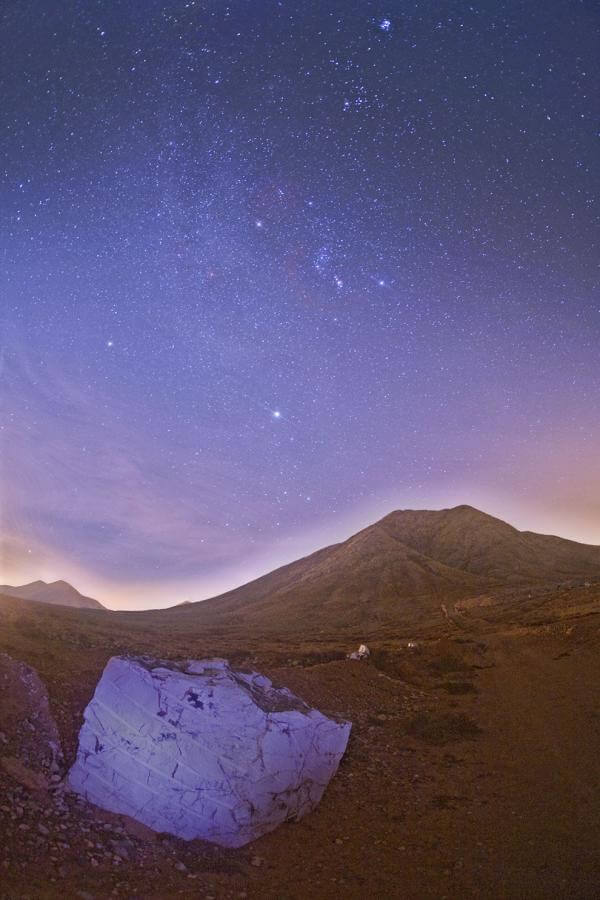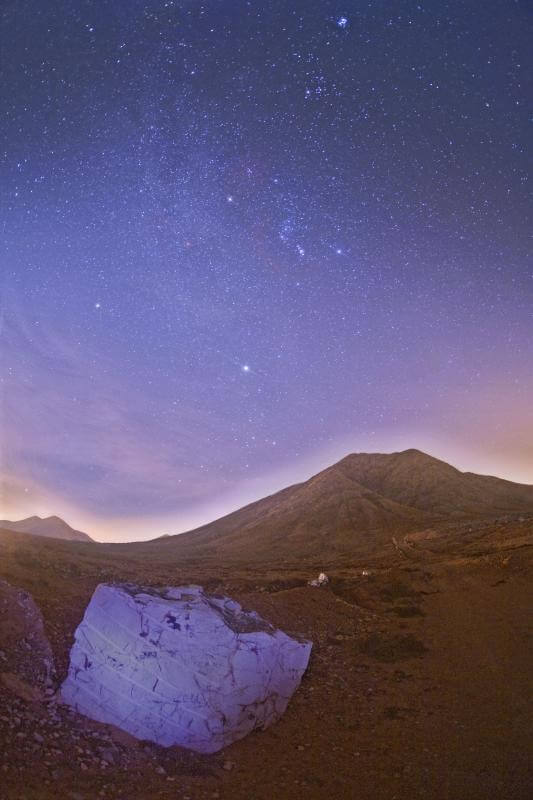 Contenido
The mountain of Tindaya has been declared a Site of Cultural Interest. It has also been recognised as a Natural Monument and a Point of Geological Interest. After staring in wonder at the engravings, visitors are welcome to stroll through the streets of Tindaya. The quiet town seems to be under a spell from the engravings and has a calm reflective atmosphere. The engravings of Tindaya are perfect for those visitors to Fuerteventura who want to press reset. Viewing the podomorfos is a great way to escape from personal preoccupations and image what life would have been like in the past.