Contenido
We recommend 10 unforgettable beaches in Tenerife  
It is one of the Canary Islands most visited by tourists. Tenerife is culture, nature, gastronomy and also spectacular beaches, from the most familiar and crowded ones, full of activities and services, to beautiful wild beaches where you can disconnect from the worldly noise while you feel that time has come to a stop. The island has different beaches according to our needs and even according to our mood. The following are, in our opinion, some of the most beautiful: 
Imágenes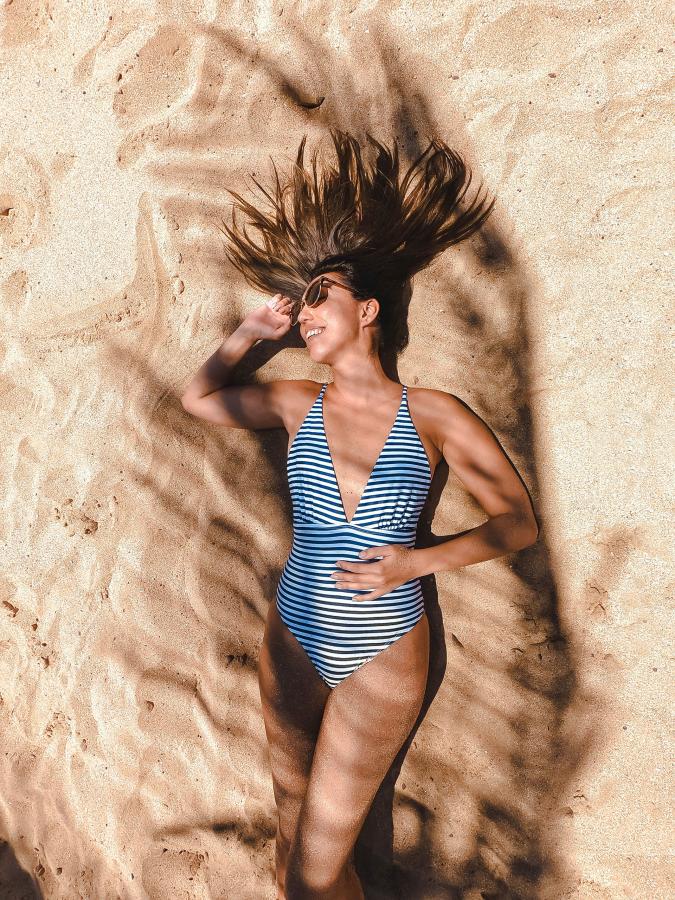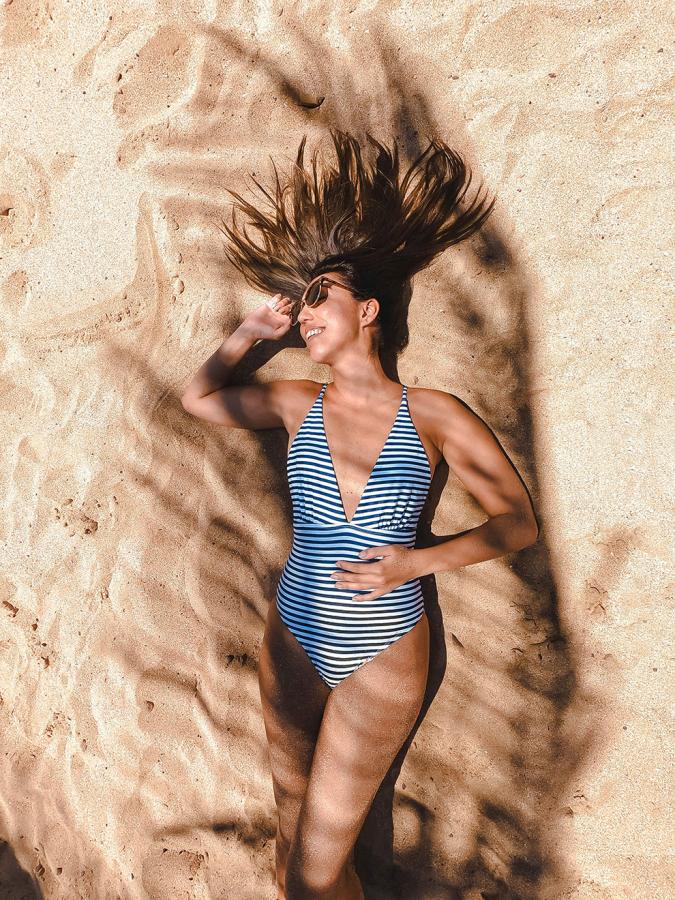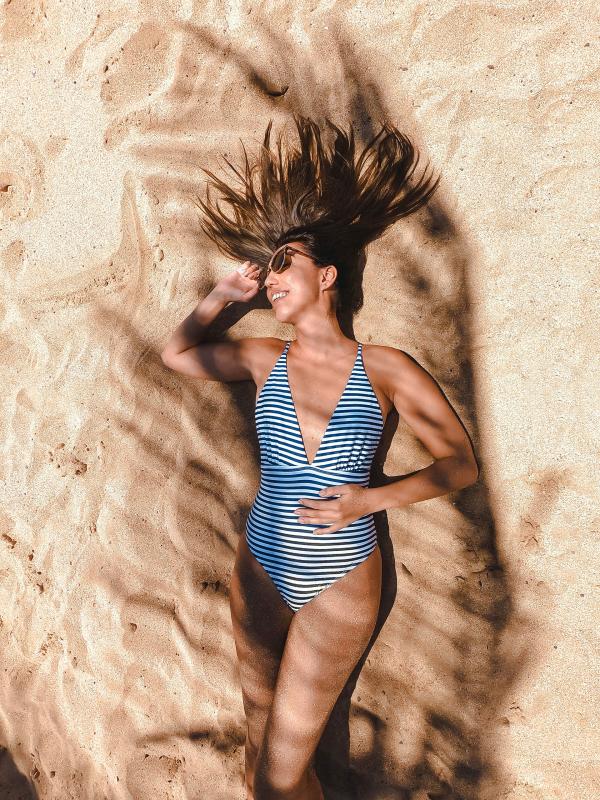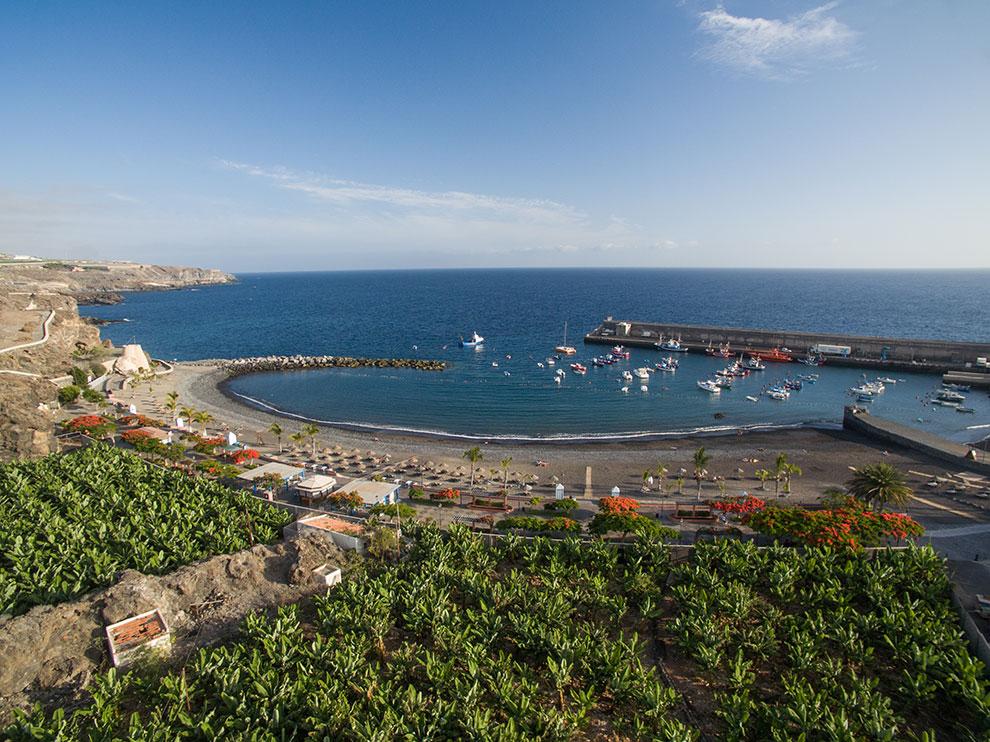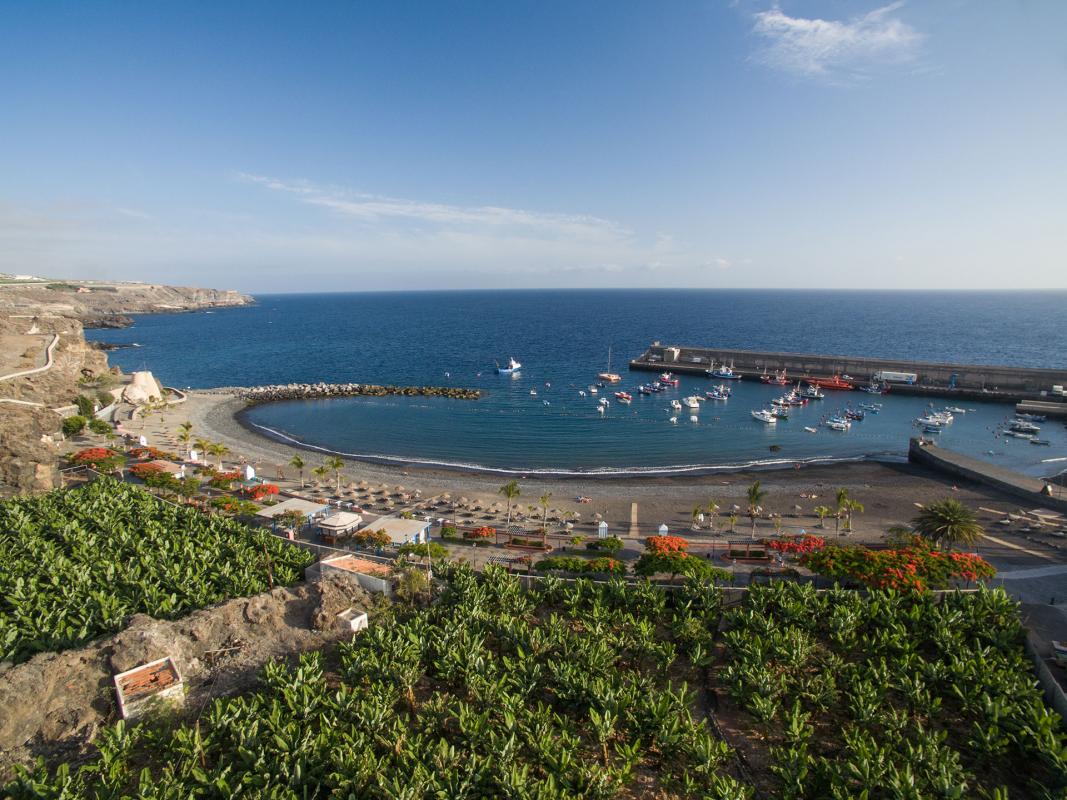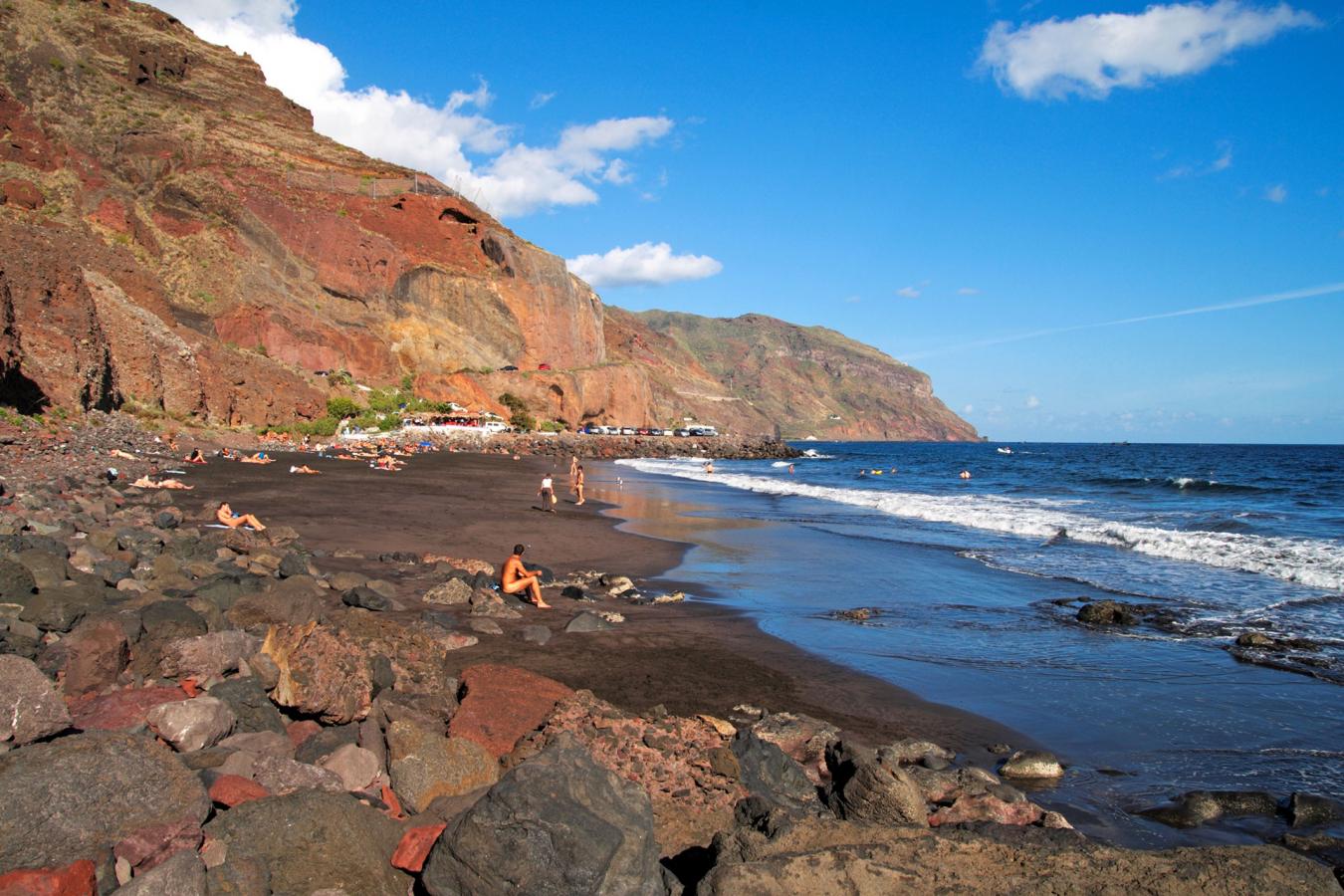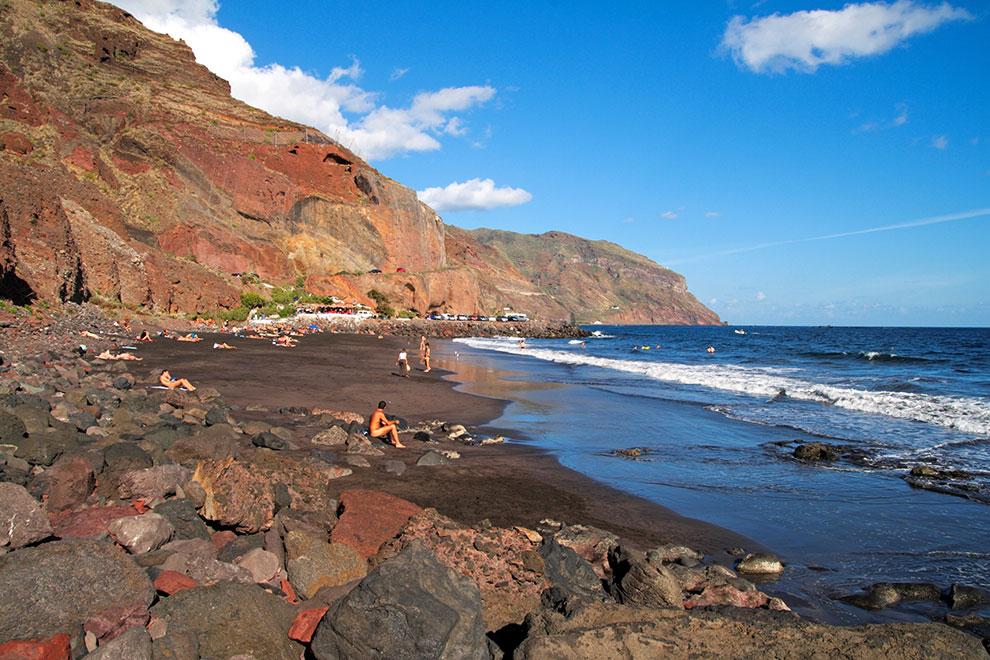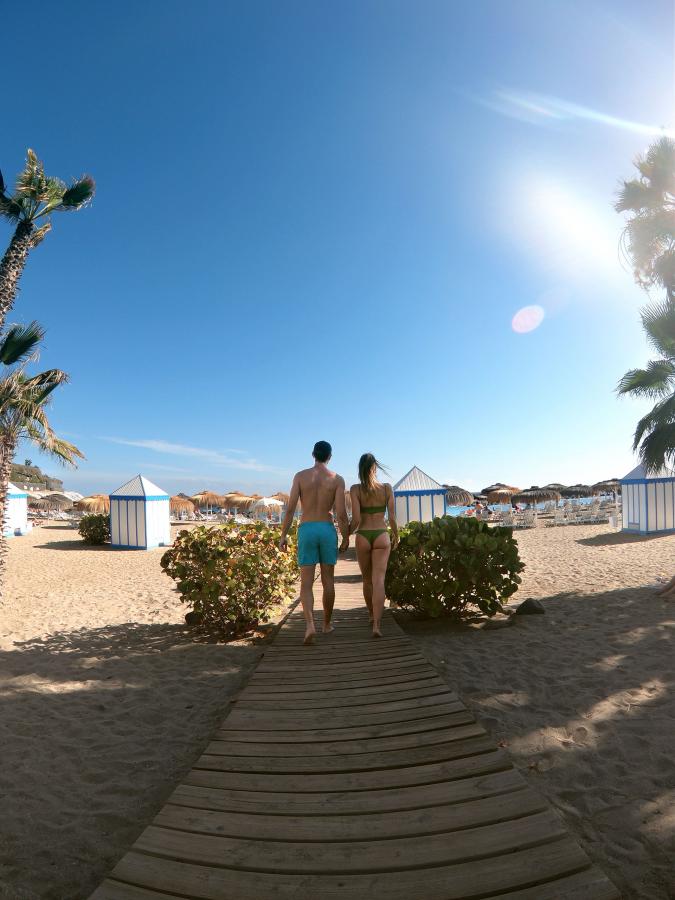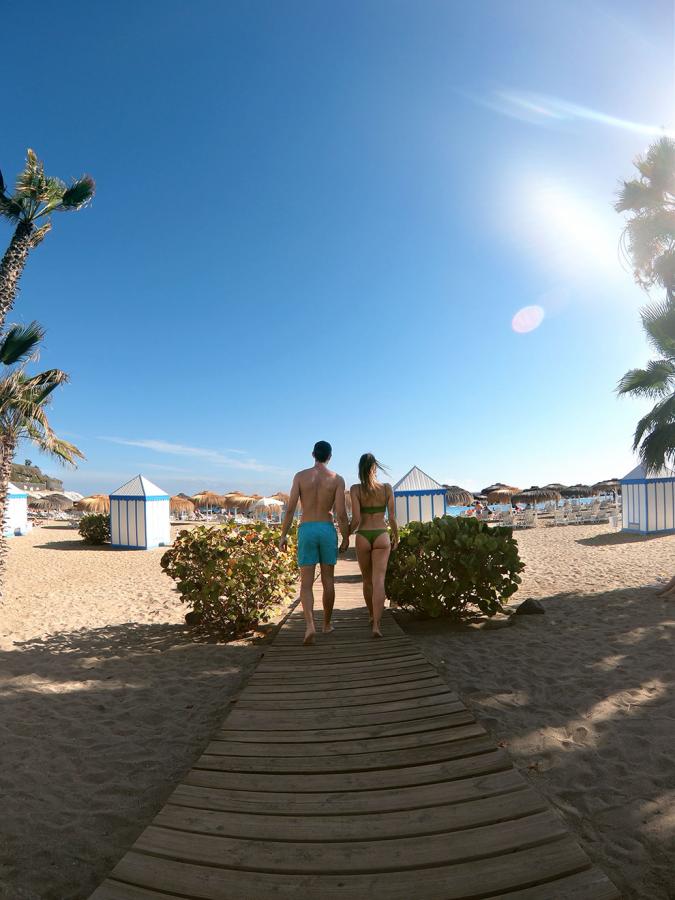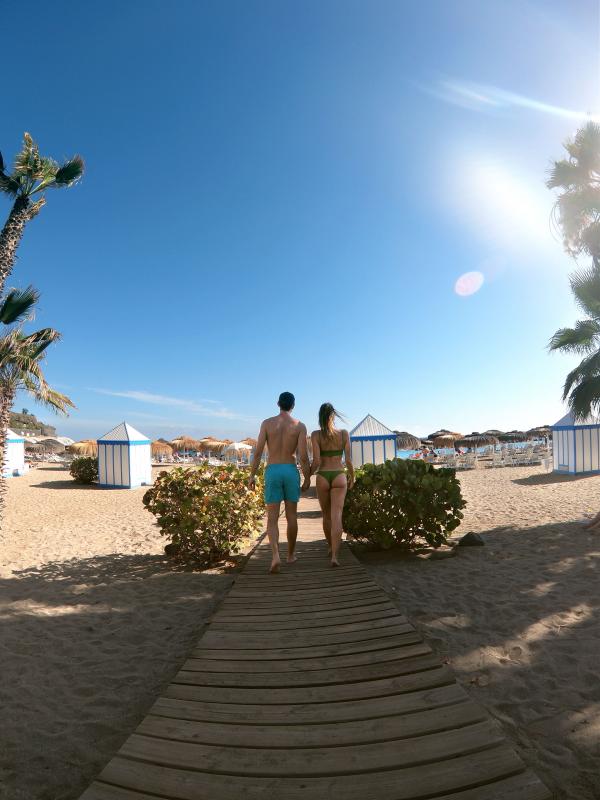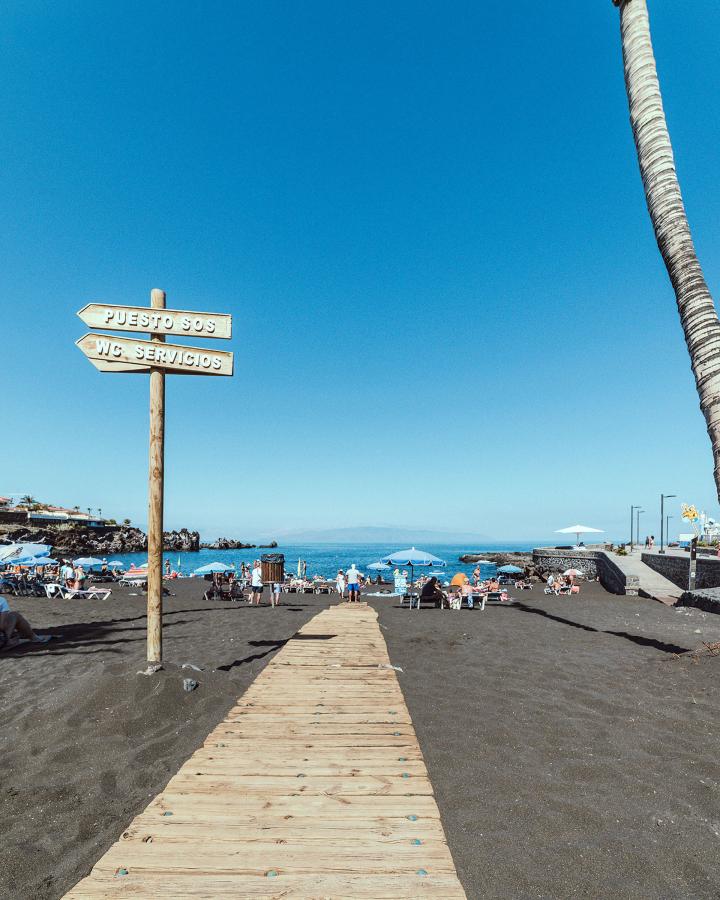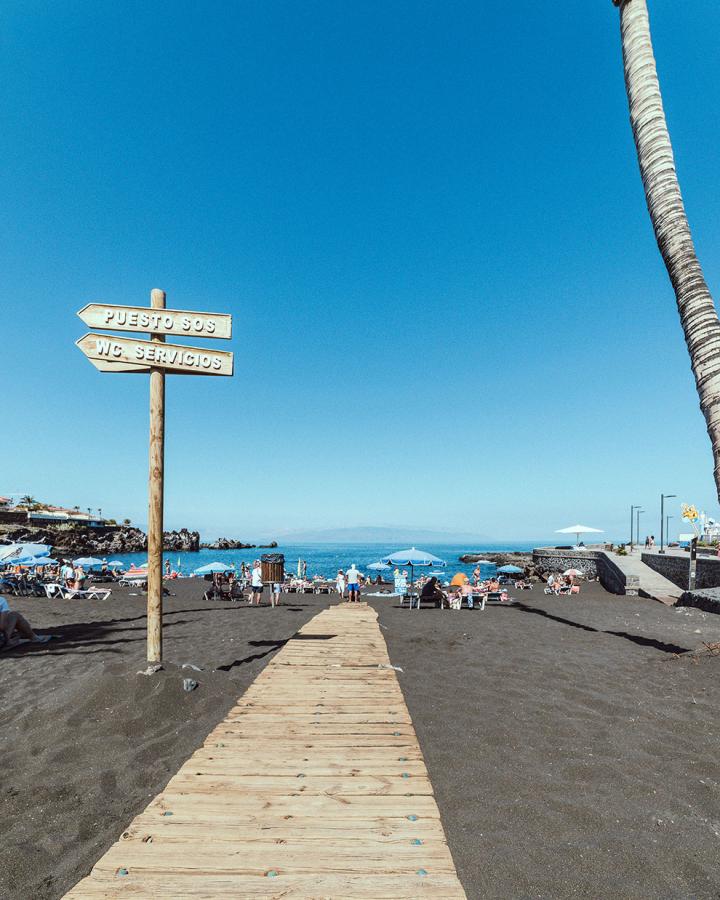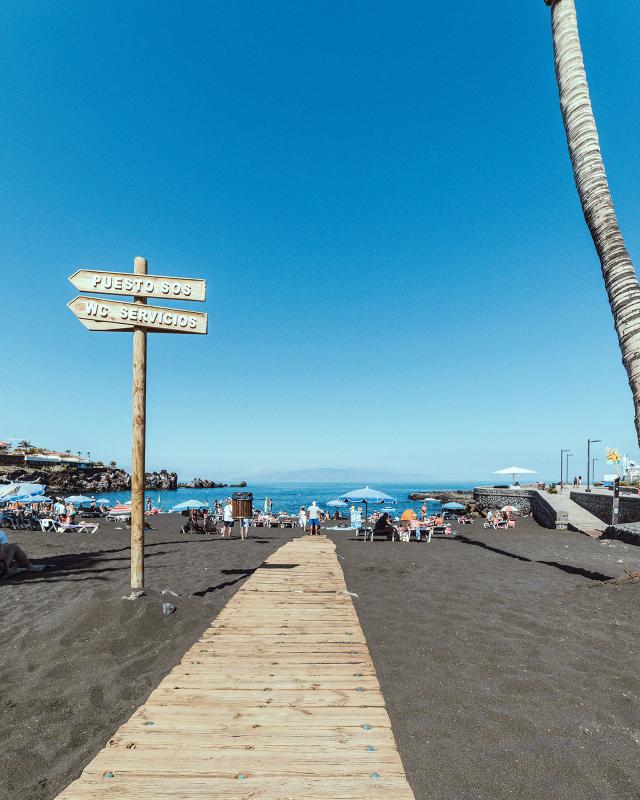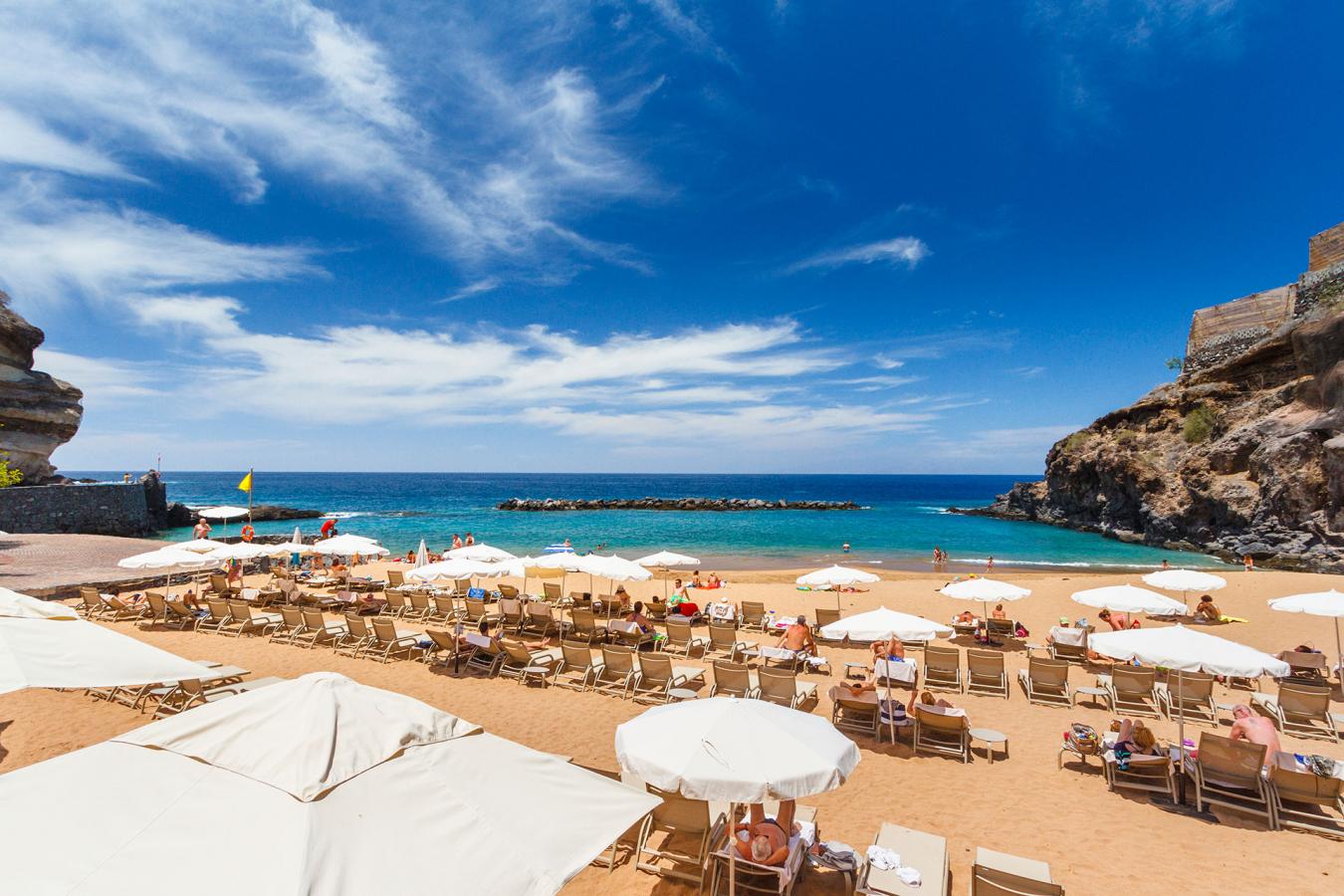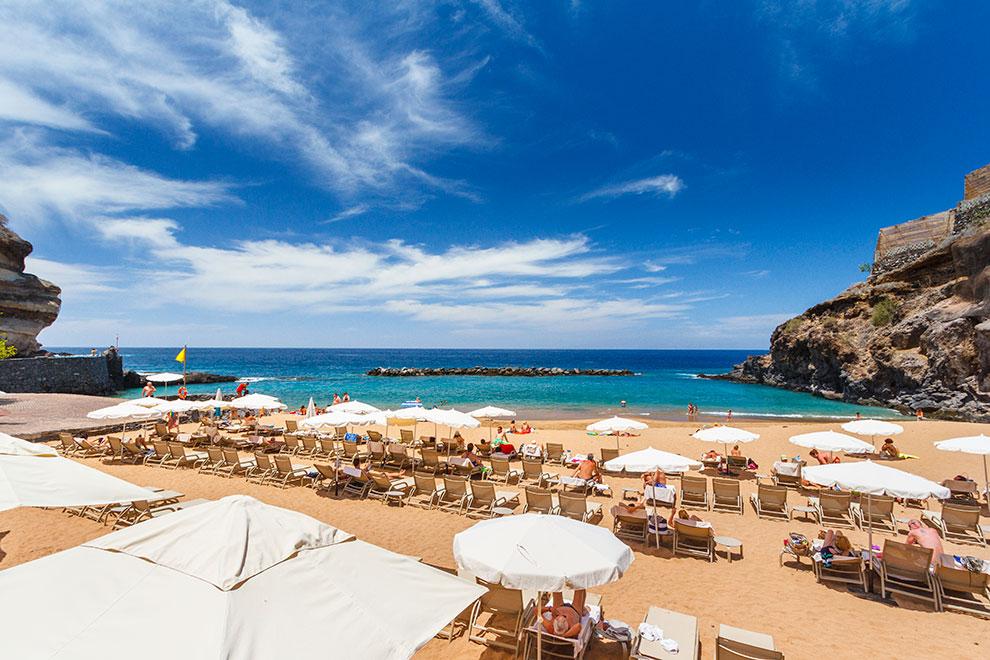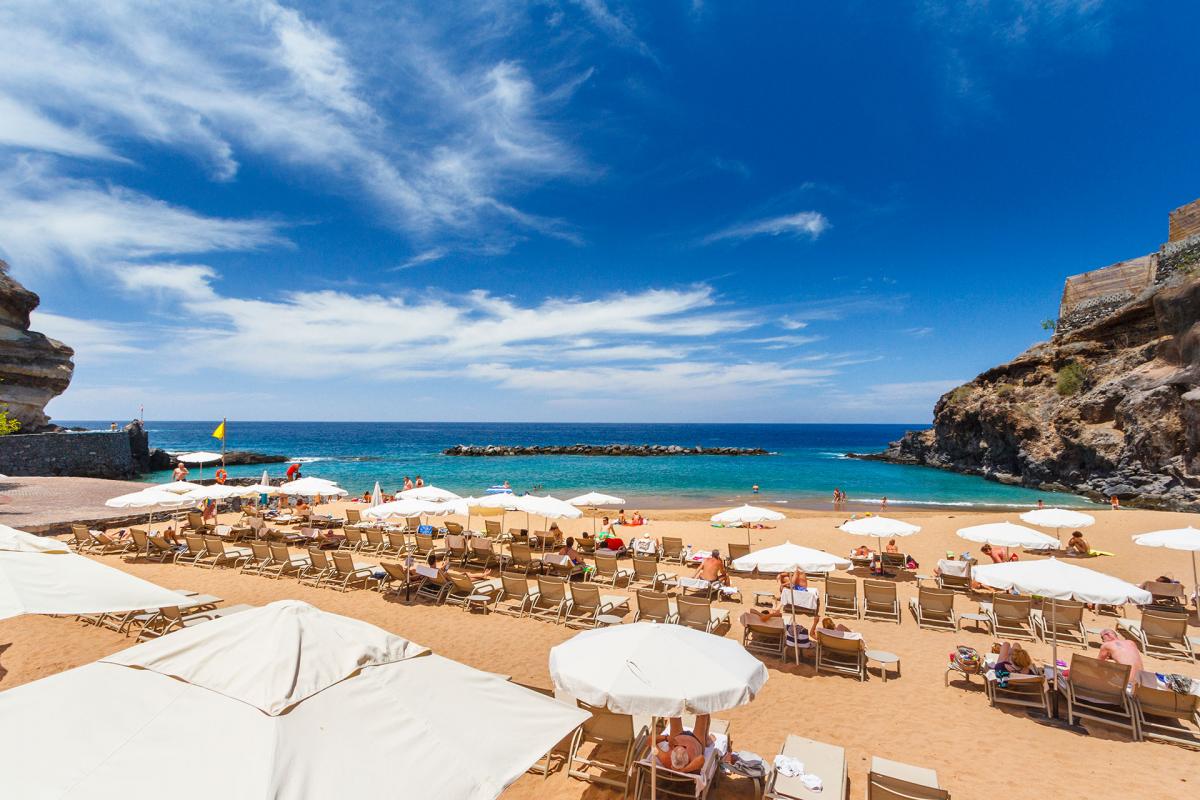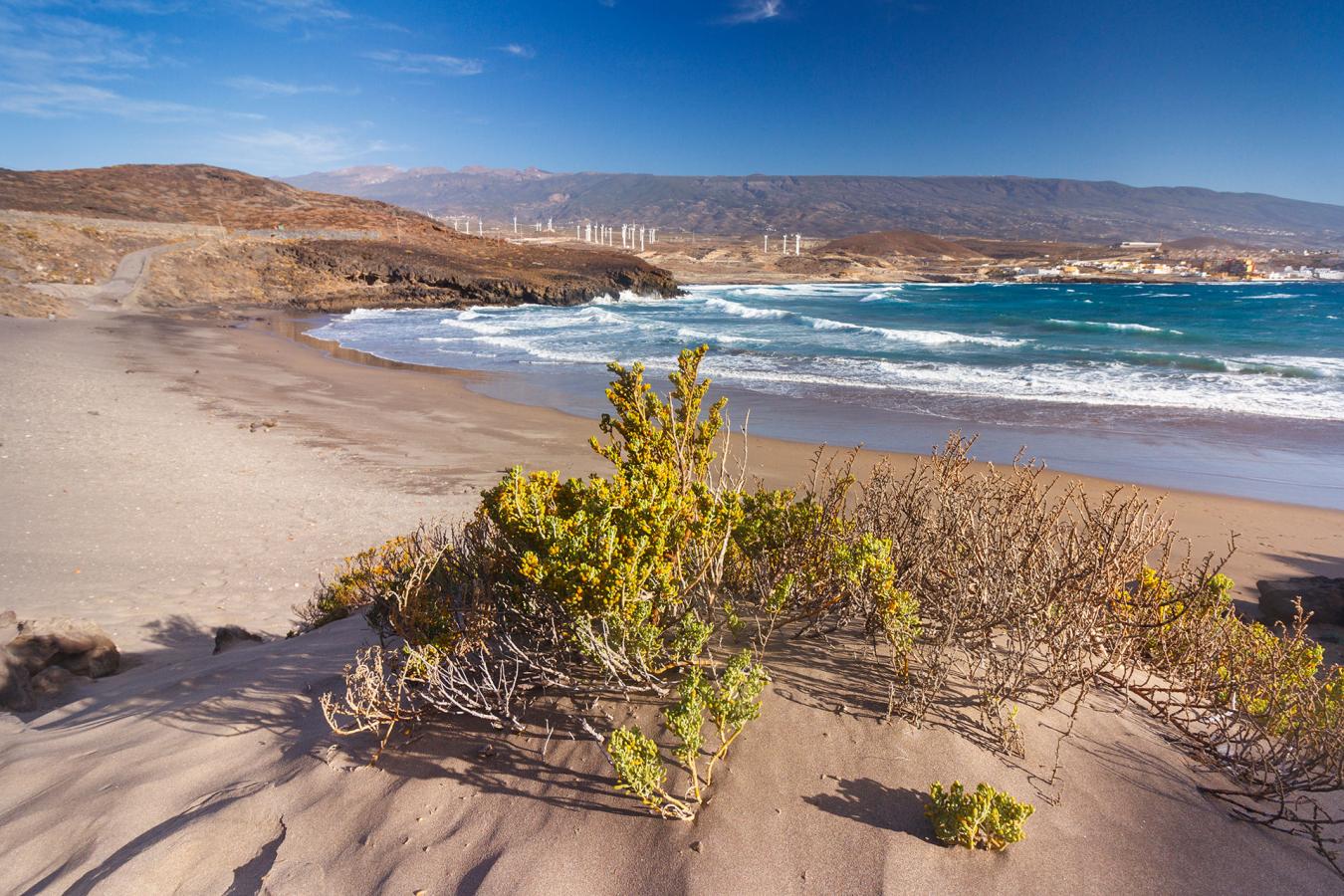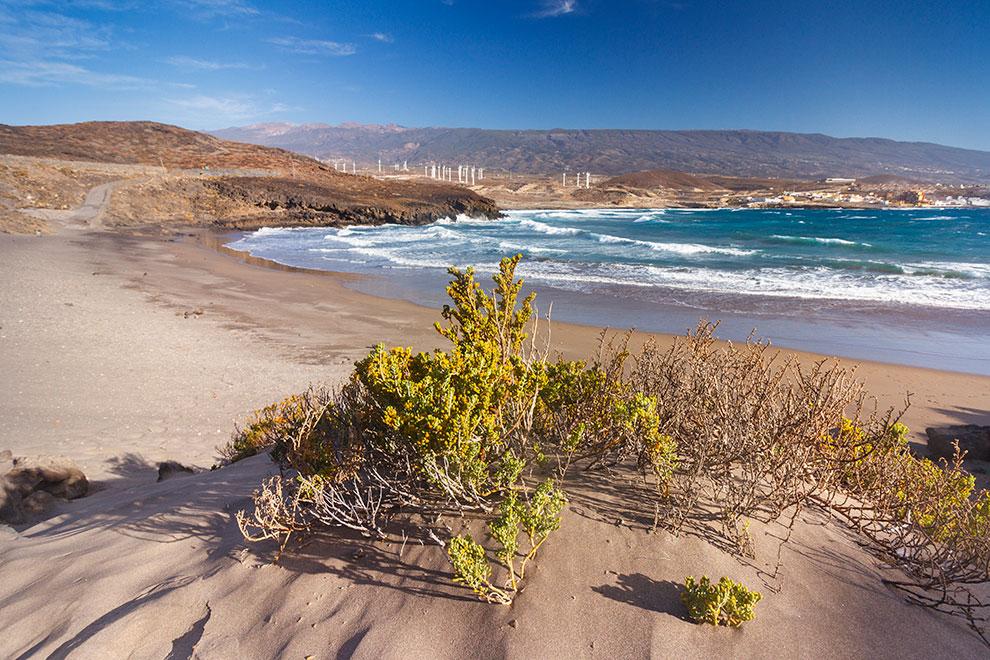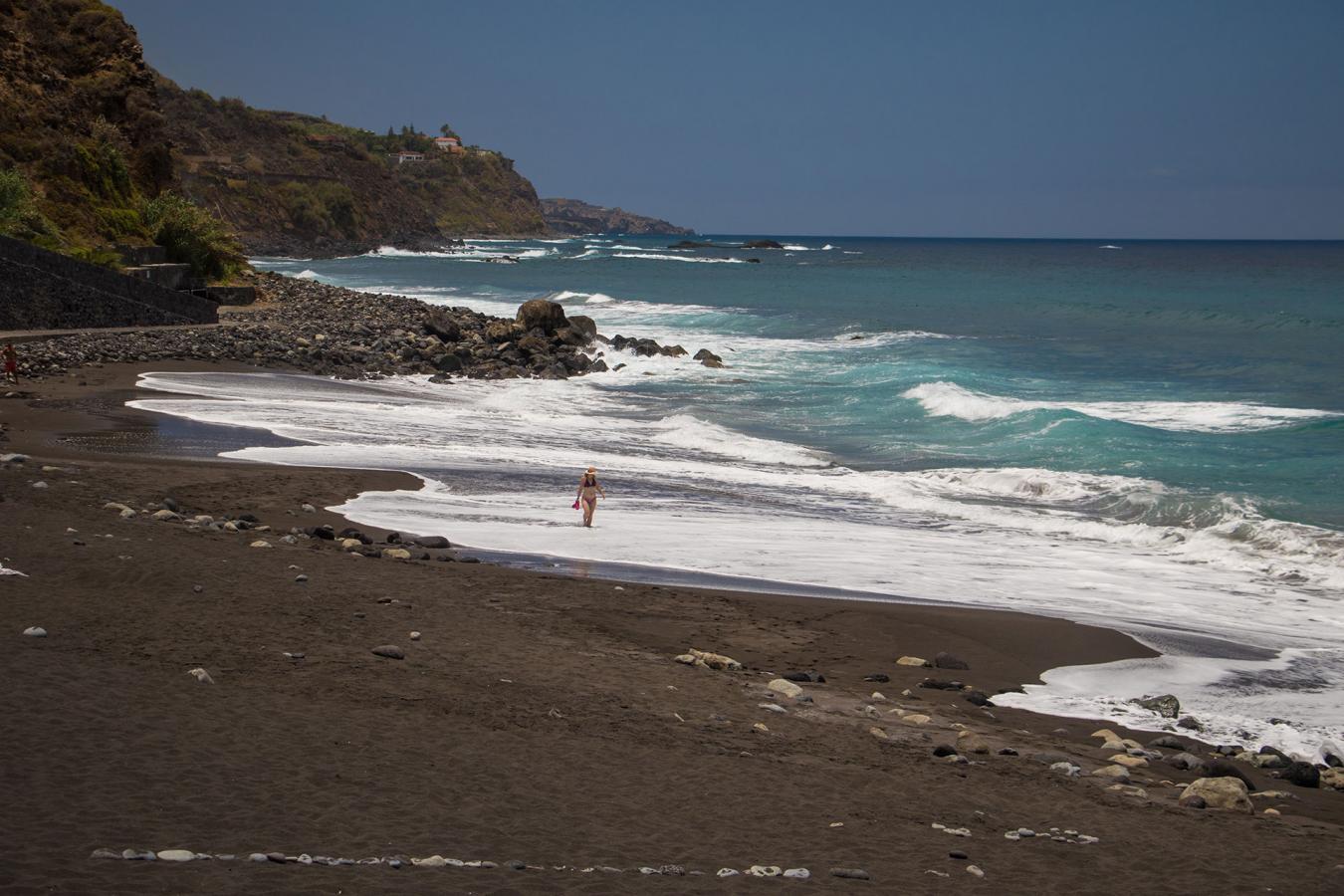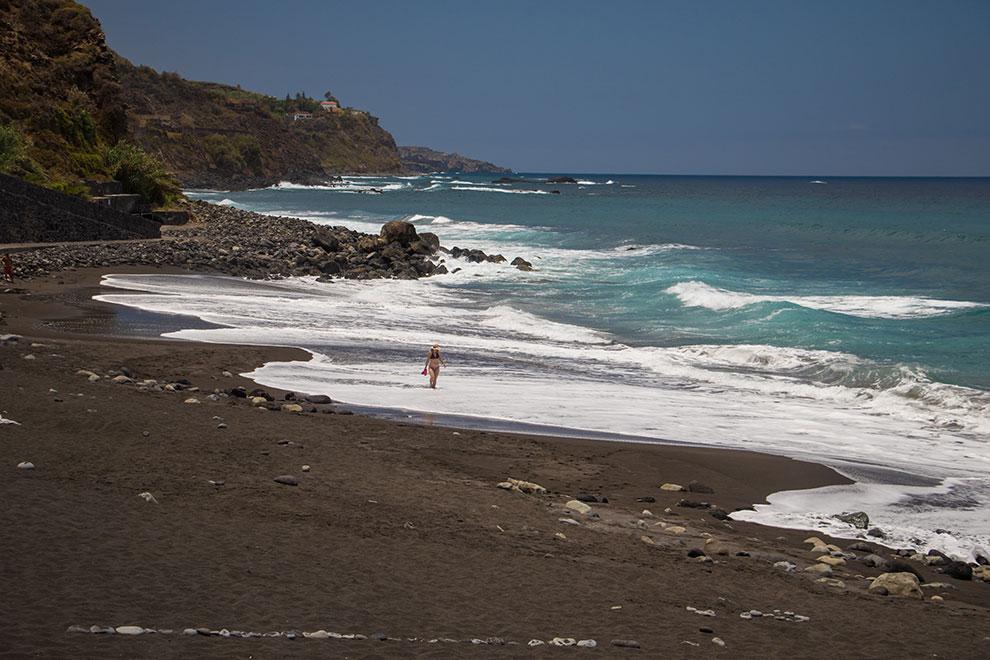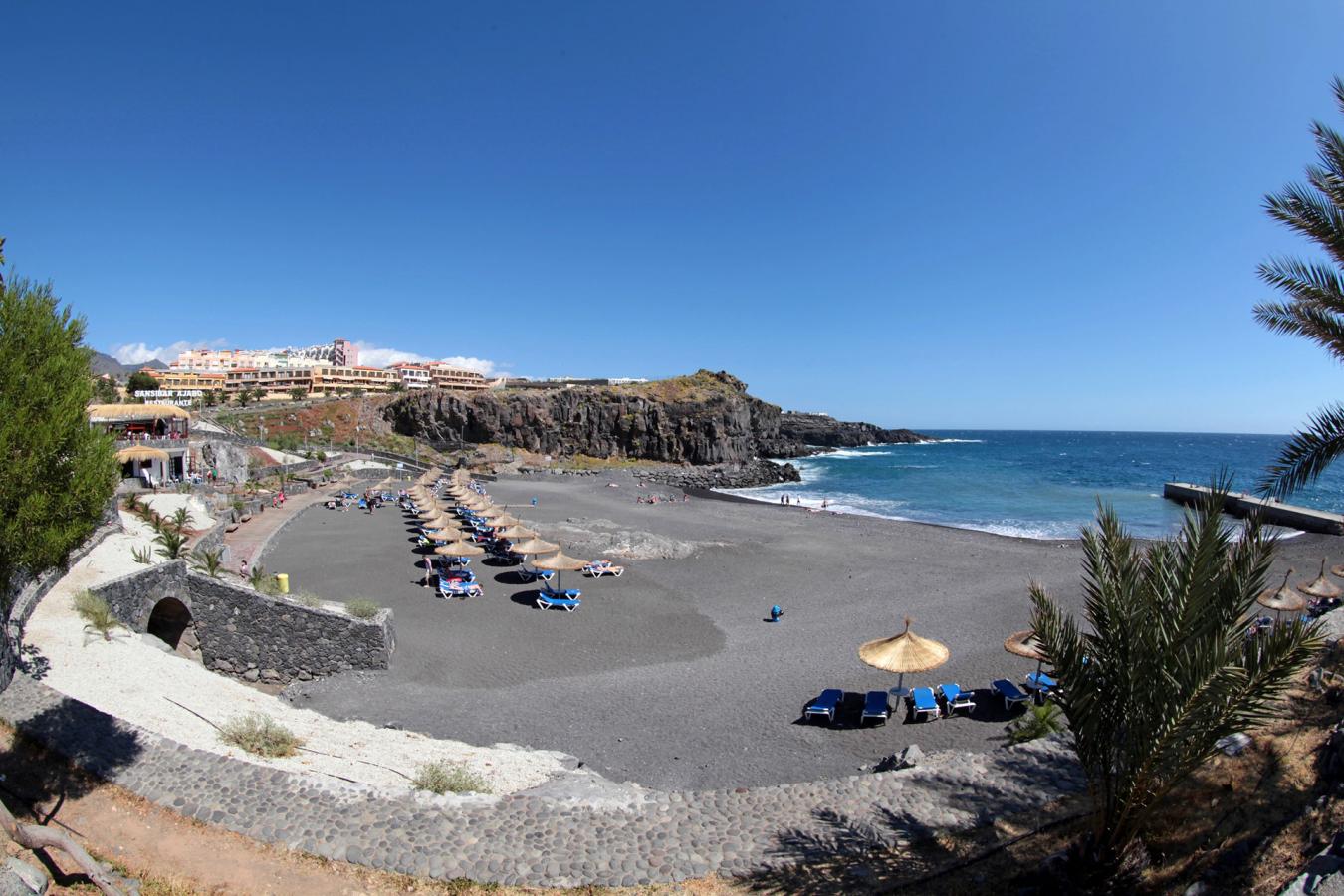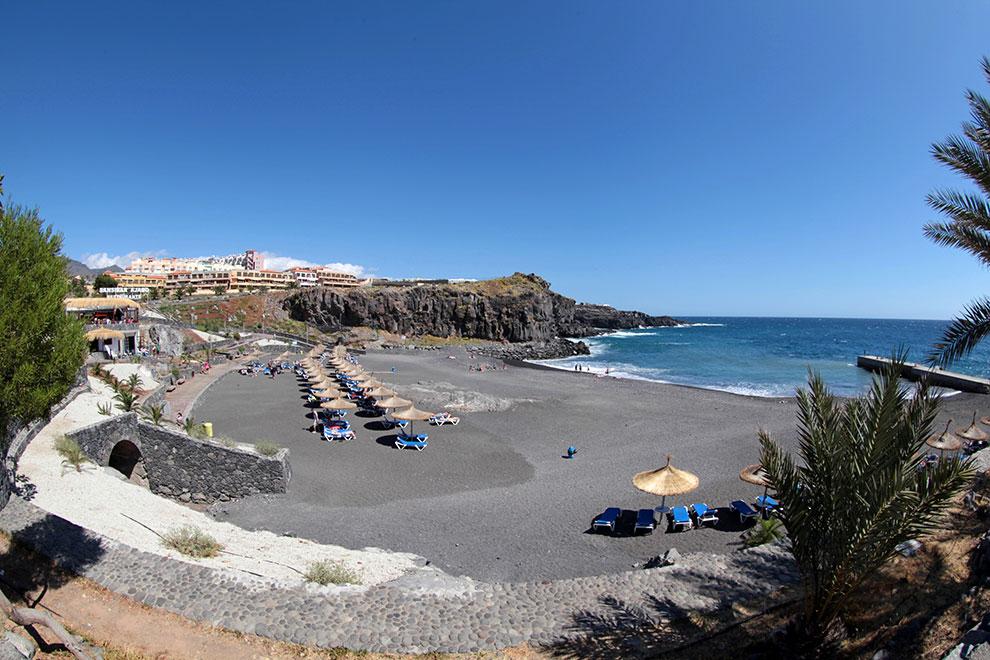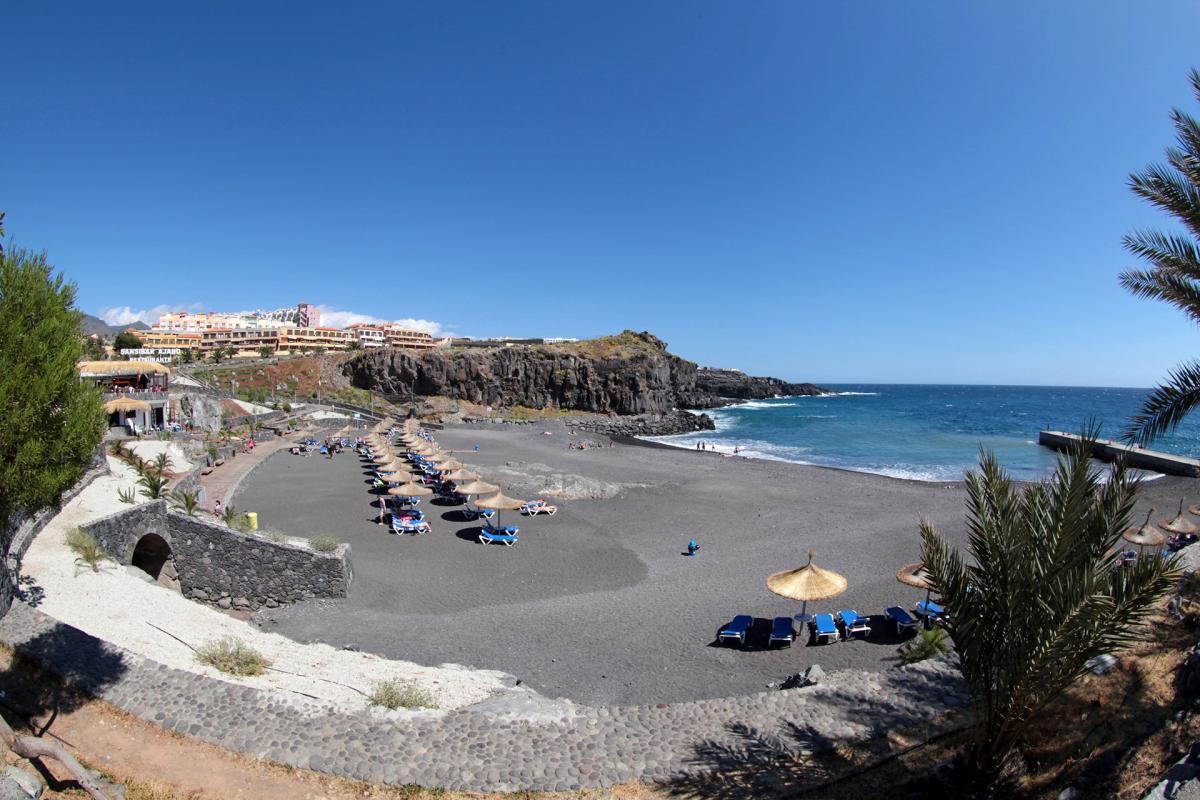 Contenido
 Las Américas Beach
This beautiful and wide beach of calm waters, always pleasant and atmospheric, is an all-terrain space that we can enjoy with the family as well as practice water sports, sunbathe in peace or enjoy its many beach bars and surroundings full of shops, restaurants, bars, discos, karaoke or any leisure possibility that comes to mind. With golden sand, the beach has many services, from showers to parking, access for the disabled, lifeguards, etc. 
Imágenes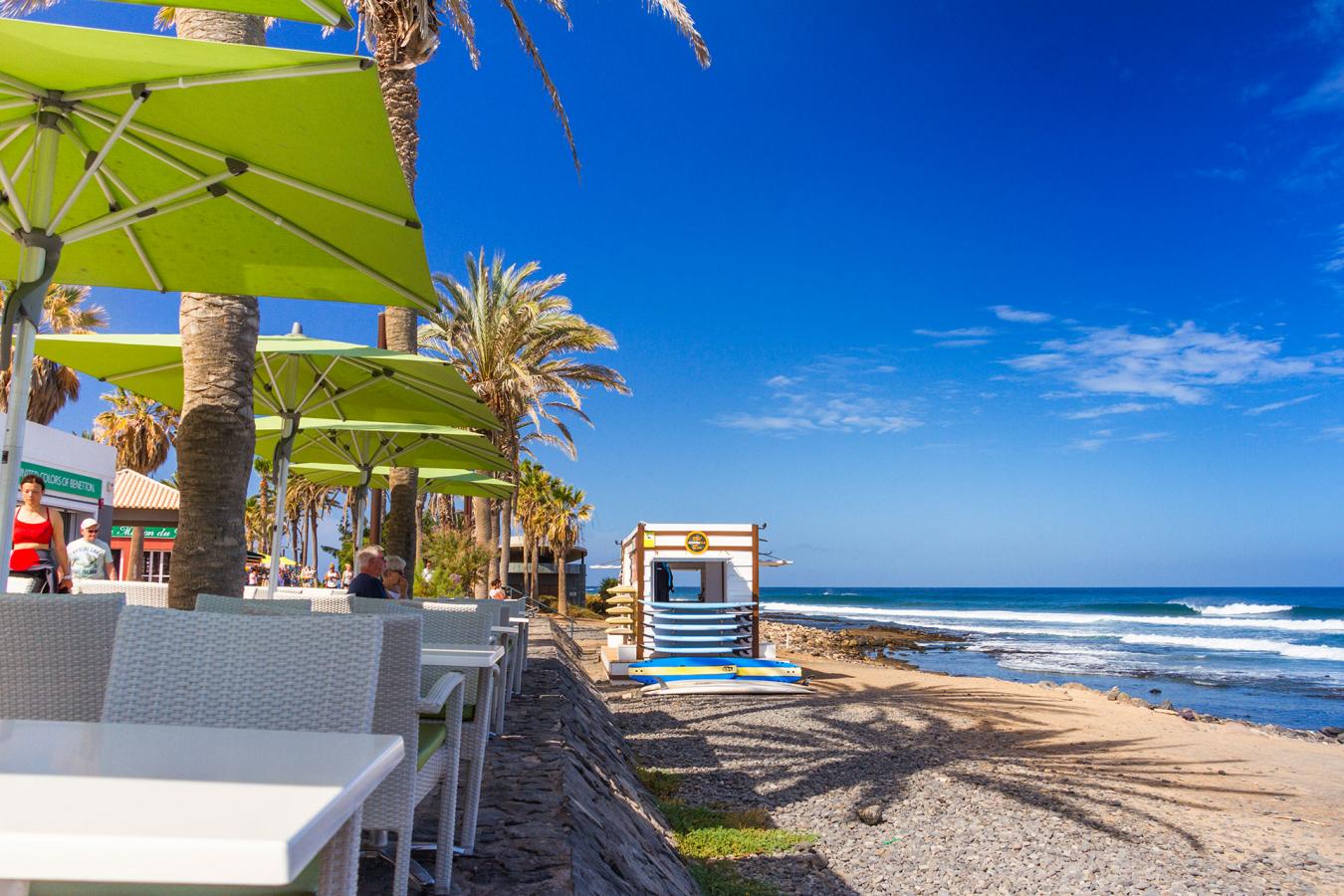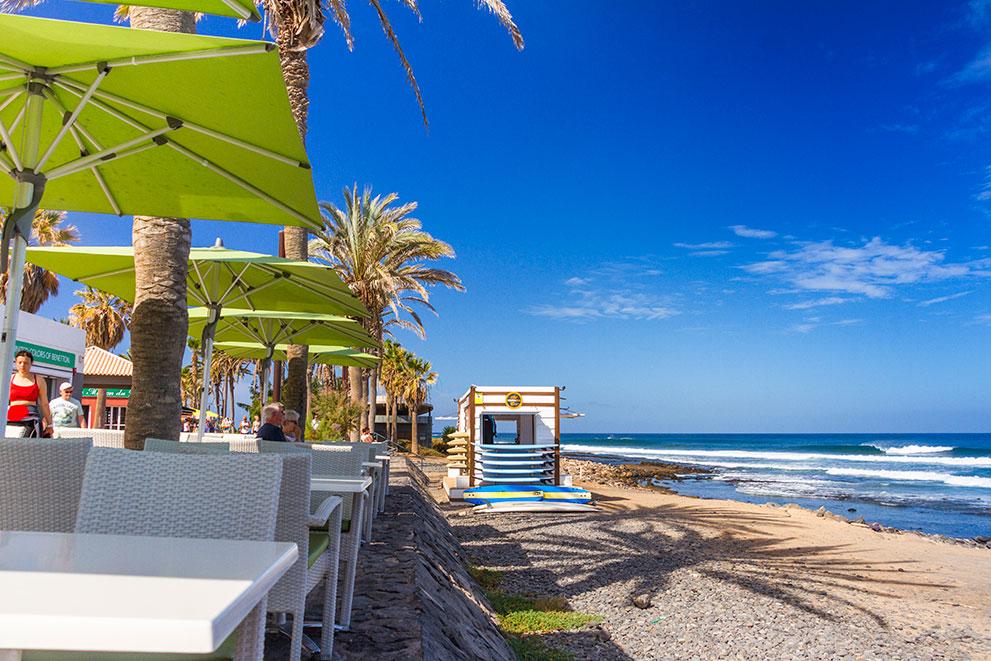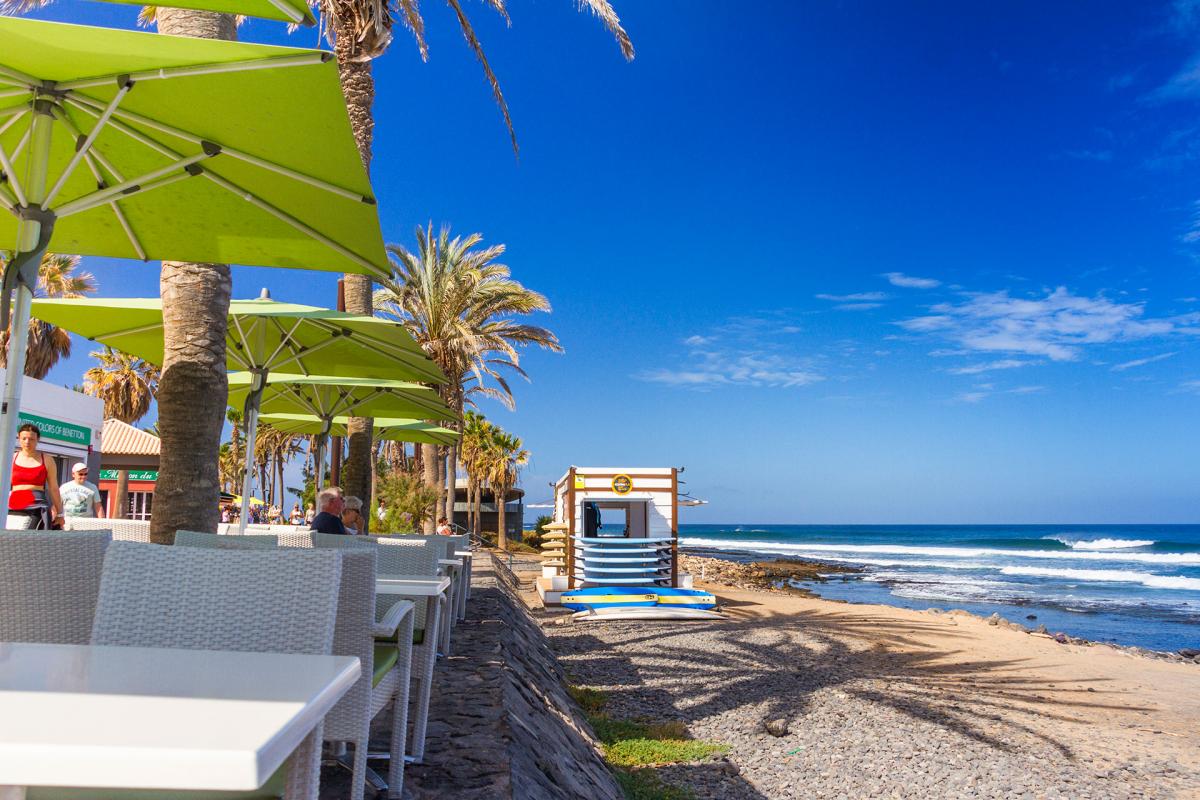 Contenido
 Las Teresitas Beach
Located very close to Santa Cruz de Tenerife, the capital of the island, Las Teresitas beach fascinates locals and visitors alike, and has become one of the city's main tourist attractions. It has all kinds of services, from beach bars to lifeguards and car parks, and its crystal-clear and calm waters make it an ideal place to visit with the family. It is not the best beach if we want to be alone and enjoy the silence, but it is certainly the ideal place to end a day in Santa Cruz with a good swim at sunset. 
Imágenes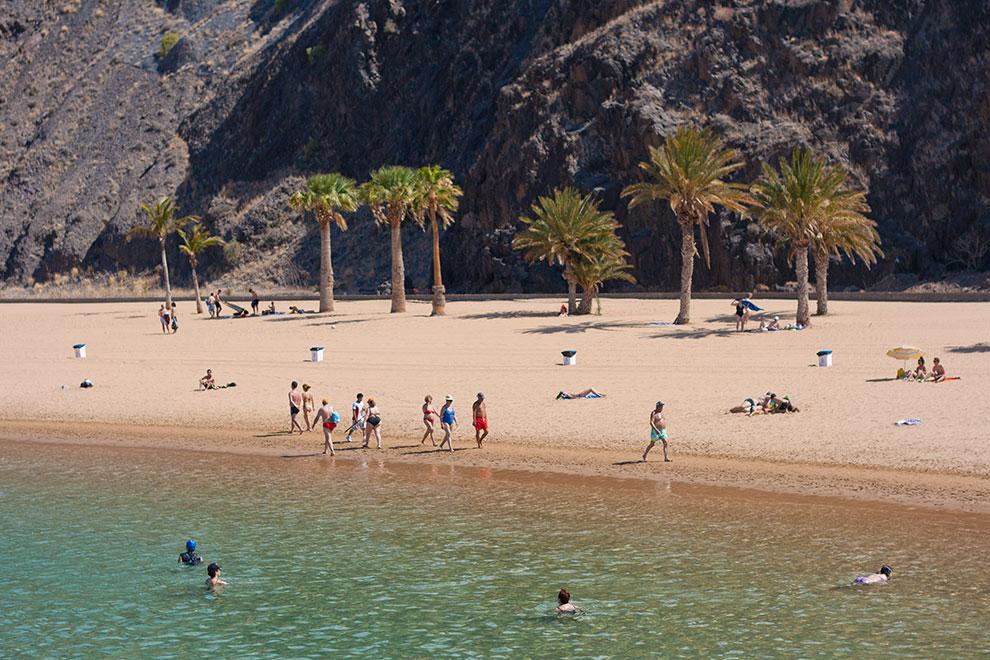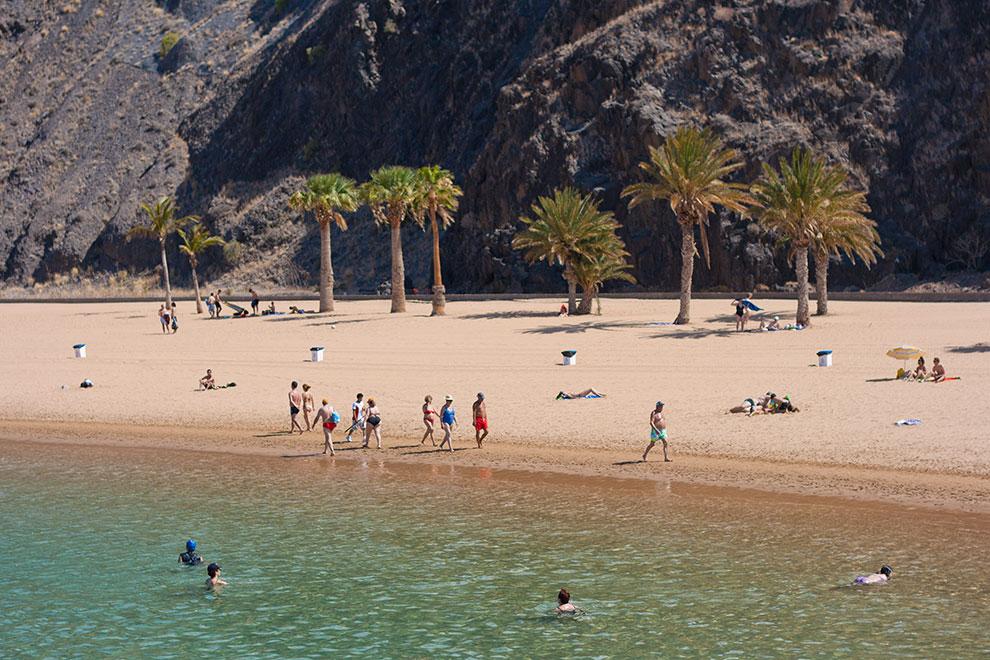 Contenido
Los Gigantes o de Los Guíos
 Beach
Also known as Los Guios beach, it is difficult not to hold your breath when you first (and for the second and third time...) arrive at Los Gigantes, impressive cliffs up to 600 meters high that were christened in the Guanche era as "the wall of hell." The designs of nature have made Los Gigantes open and give rise to some coves as well as small and picturesque beaches like this one, near the Port of Los Gigantes, a perfect place to disconnect and feel small before such a natural display. 
Imágenes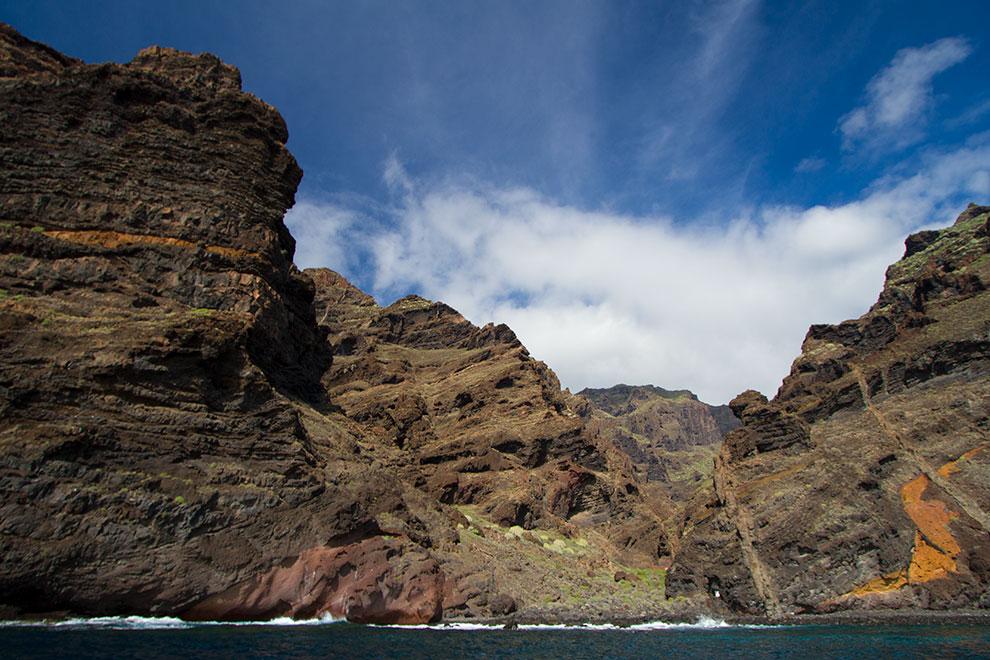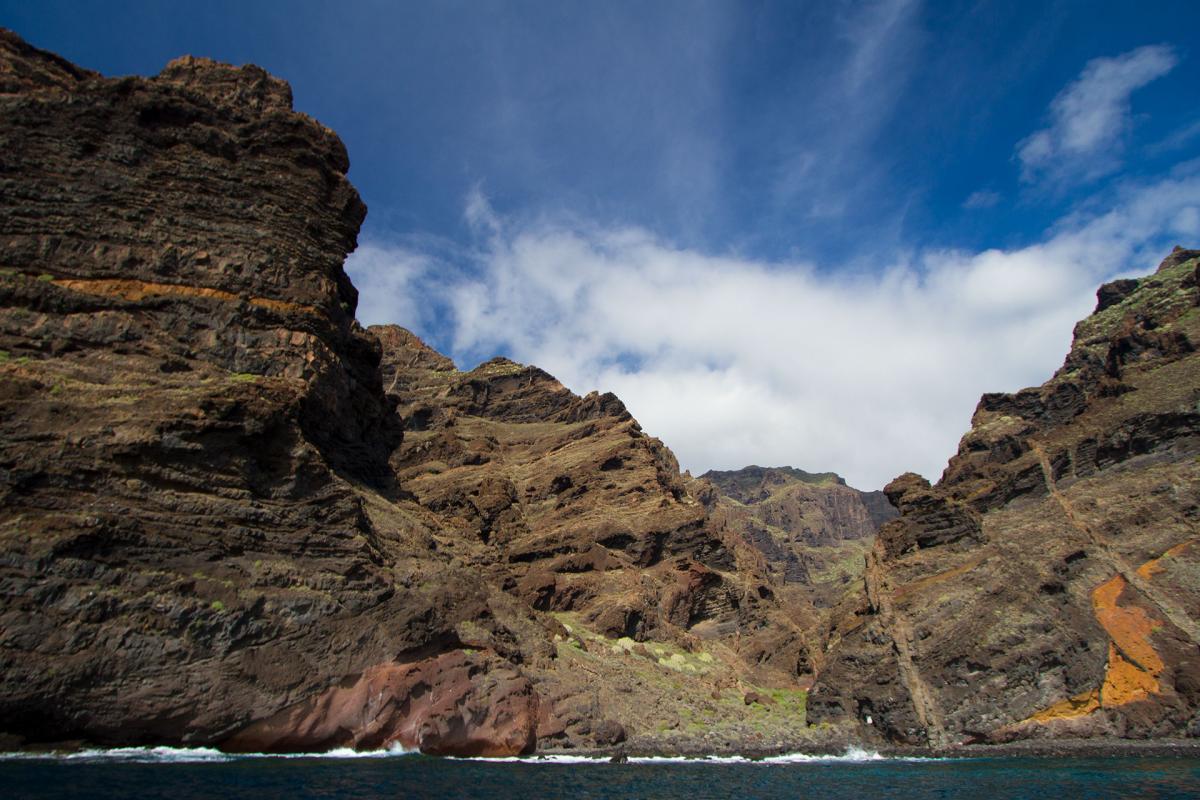 Contenido
Jardín
 Beach
In the tourist area of Puerto de la Cruz, in the north of the island, you will find Jardín Beach, one of the most famous beaches in the area. Designed in the nineties by the renowned Canarian artist César Manrique, it is a black sand beach created to guarantee the visitor's rest. Access alone to the beach through the gardens of native flora, trails between stone walls and waterfalls, is a journey into a day of relaxation. Jardín Beach has all the services and magnificent views of Mount Teide.  
Imágenes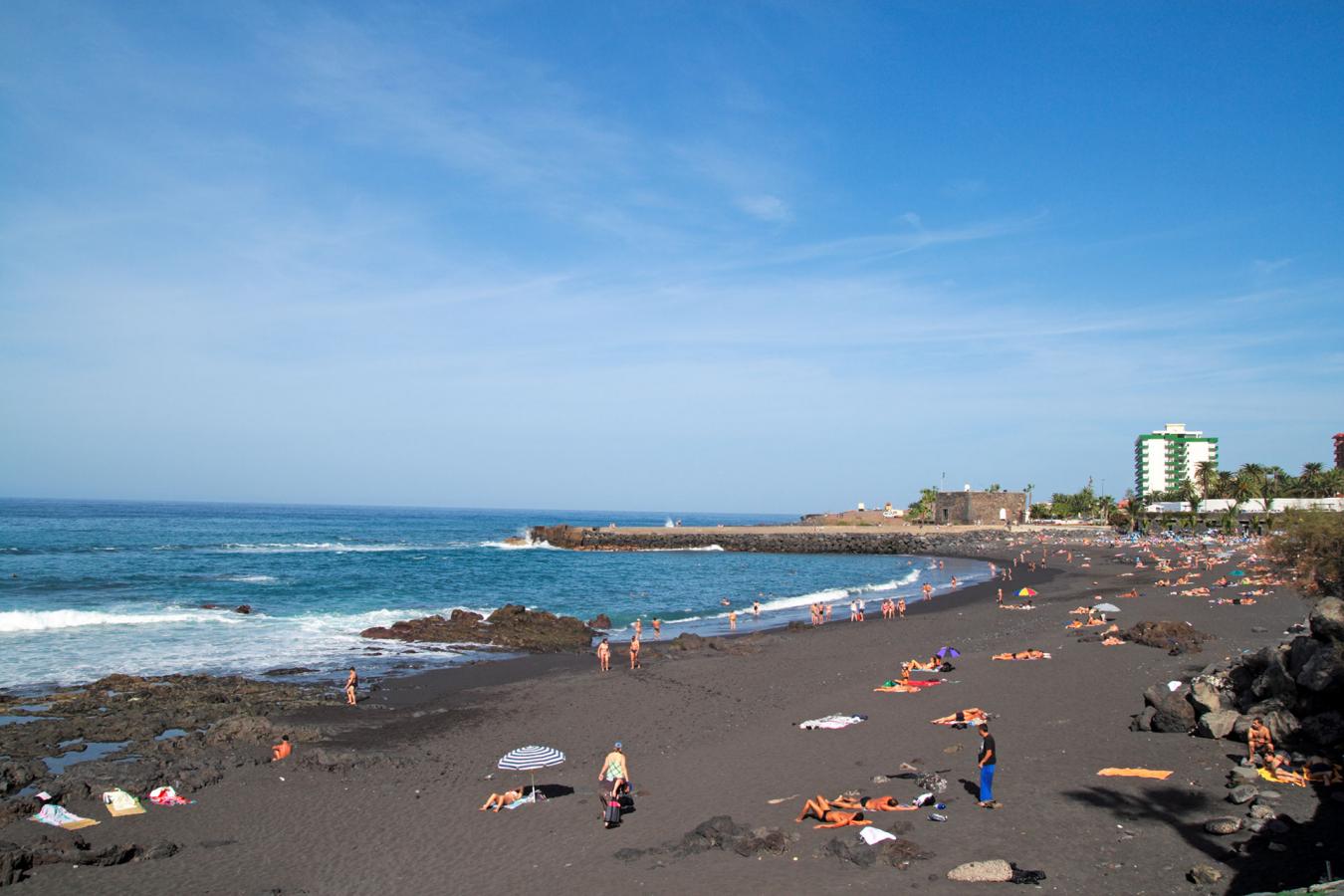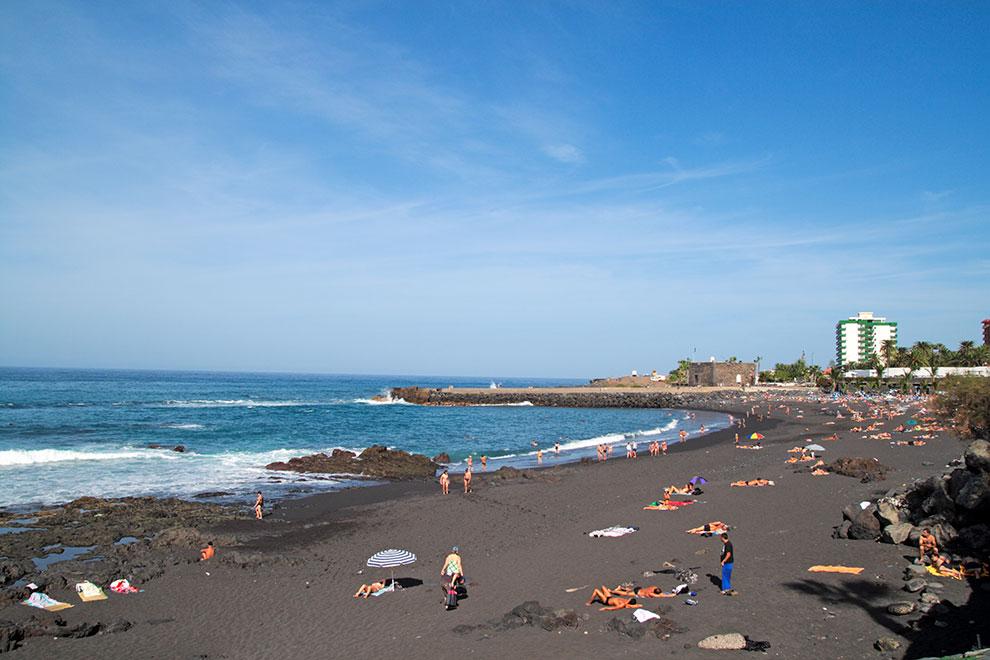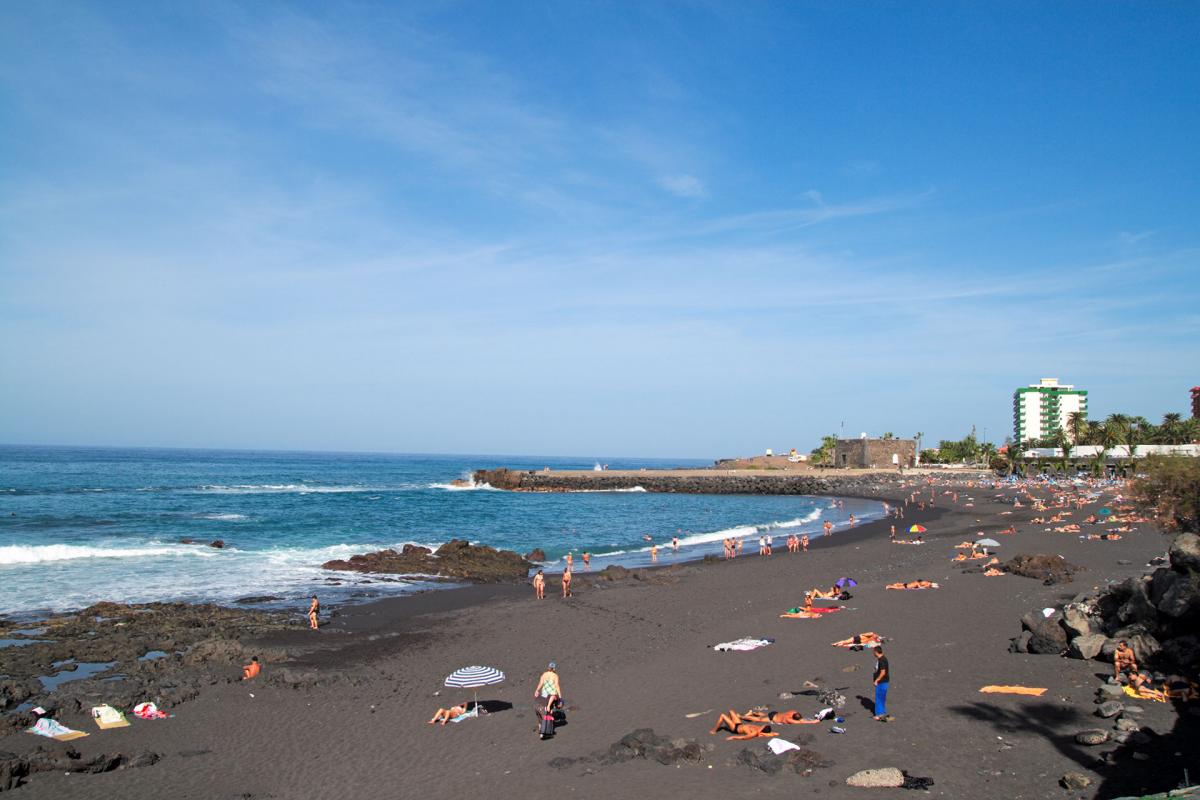 Contenido
Las Vistas
Las Vistas Beach is located in Los Cristianos, in the south of Tenerife. The quality of its services has earned it a Blue Flag award from the European Environmental Foundation for several years. With fine blonde sand, this beach, almost one kilometer in length, is ideal for children to play all day long. Its serene and clean waters, along with the many beach bars to quench your thirst, make it one of the most popular beaches in the south of the island.  
Imágenes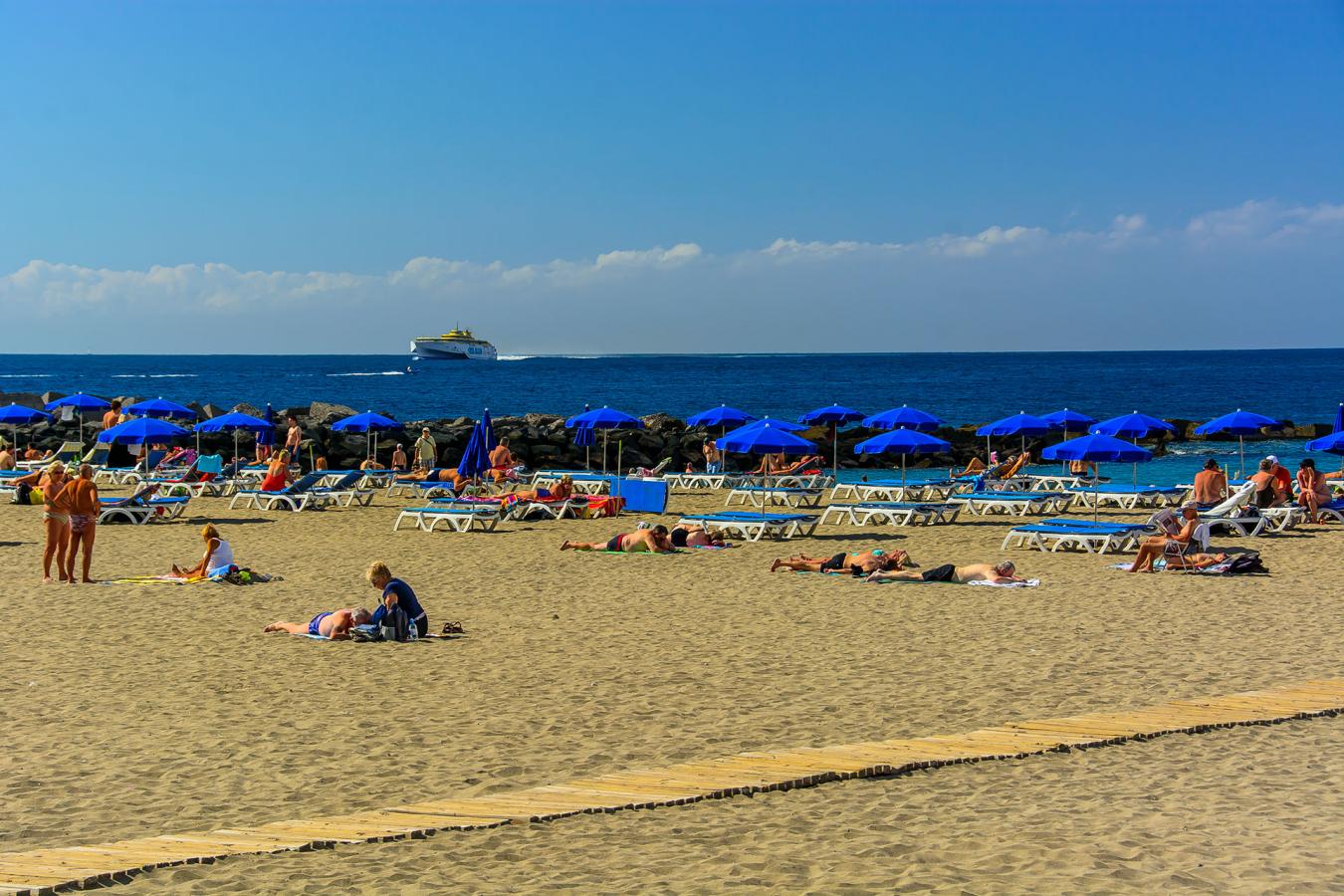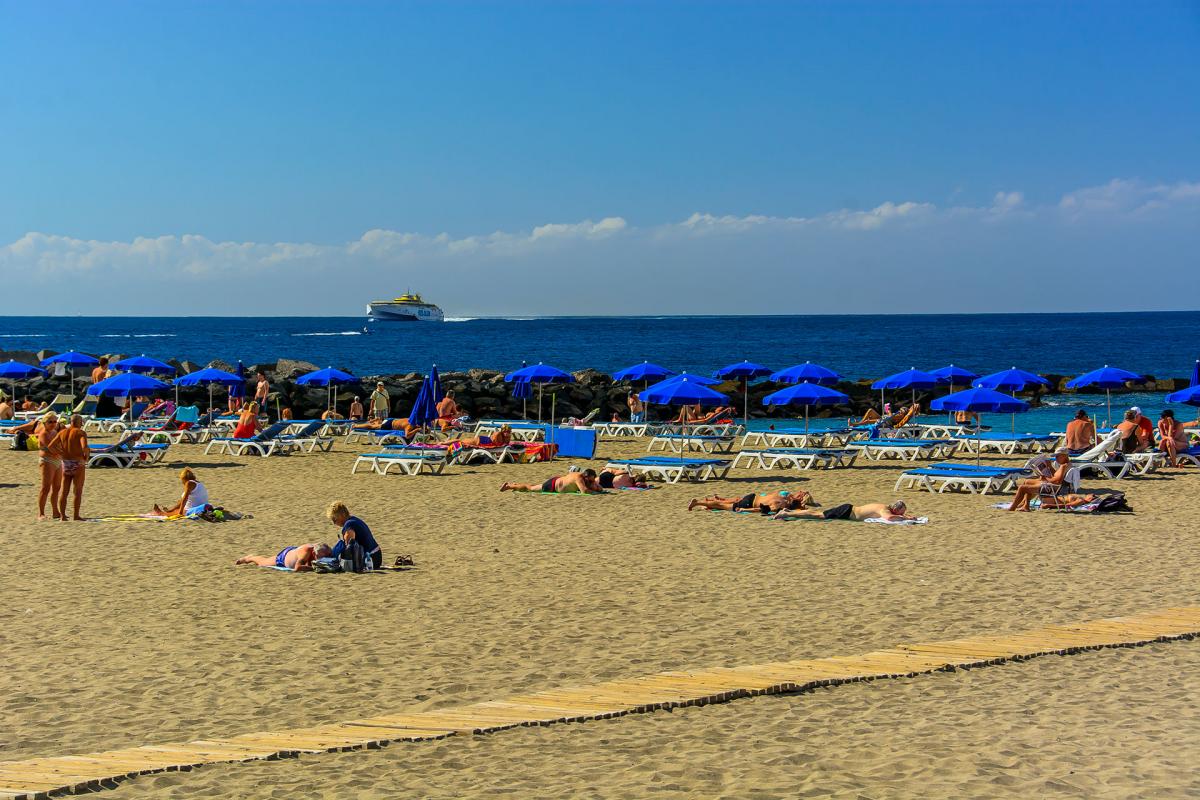 Contenido
 La Tejita
 Beach
In the south, next to the Montaña Roja Special Nature Reserve, you will find La Tejita, a kilometer-long quiet beach with golden sand and calm, clean waters. Away from any urban center, this beach has a pleasant beach bar for a break after a swim. The views of its red mountain are unbeatable, and we can enjoy them on a hammock (rental service available) while we practice nudism. 
Imágenes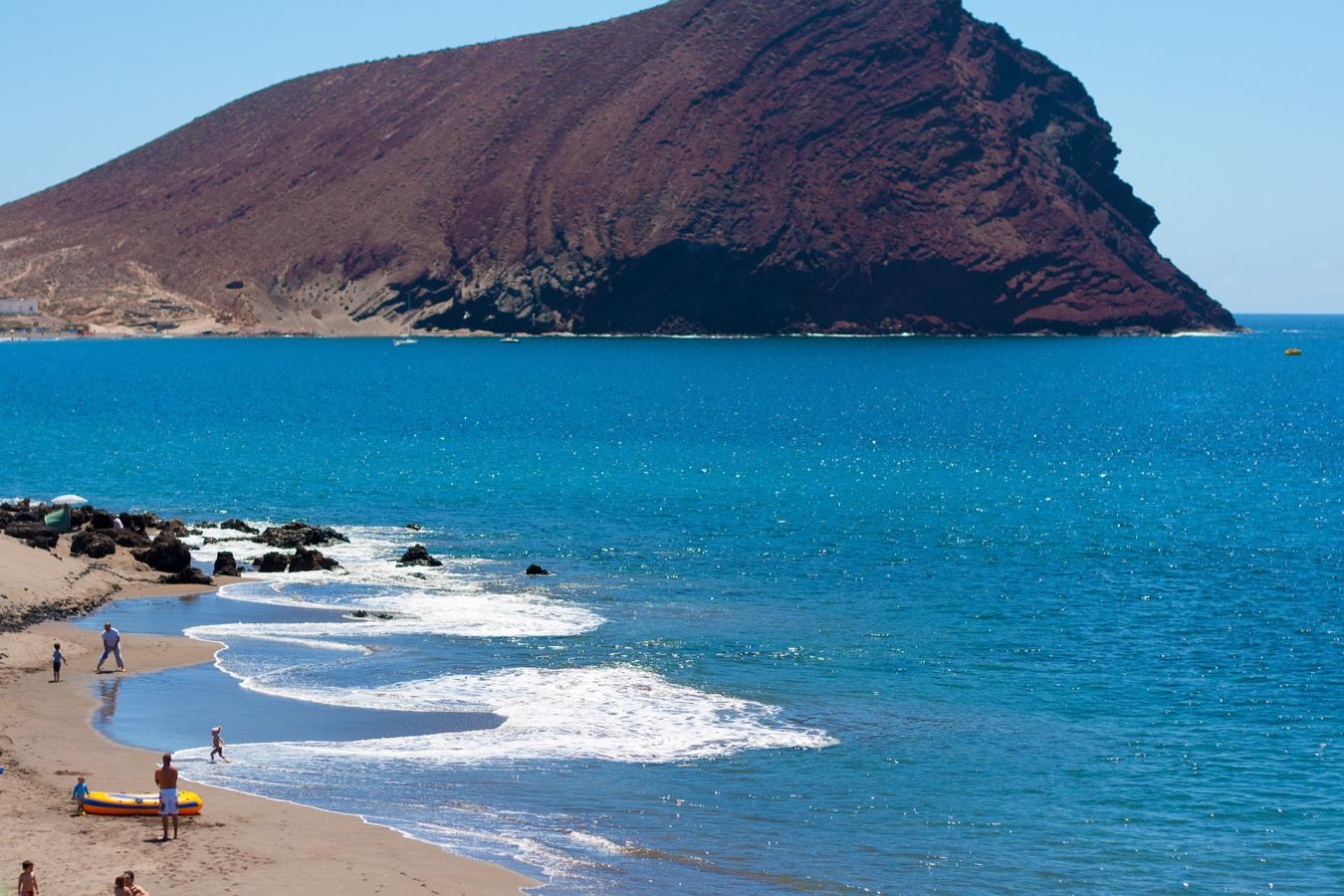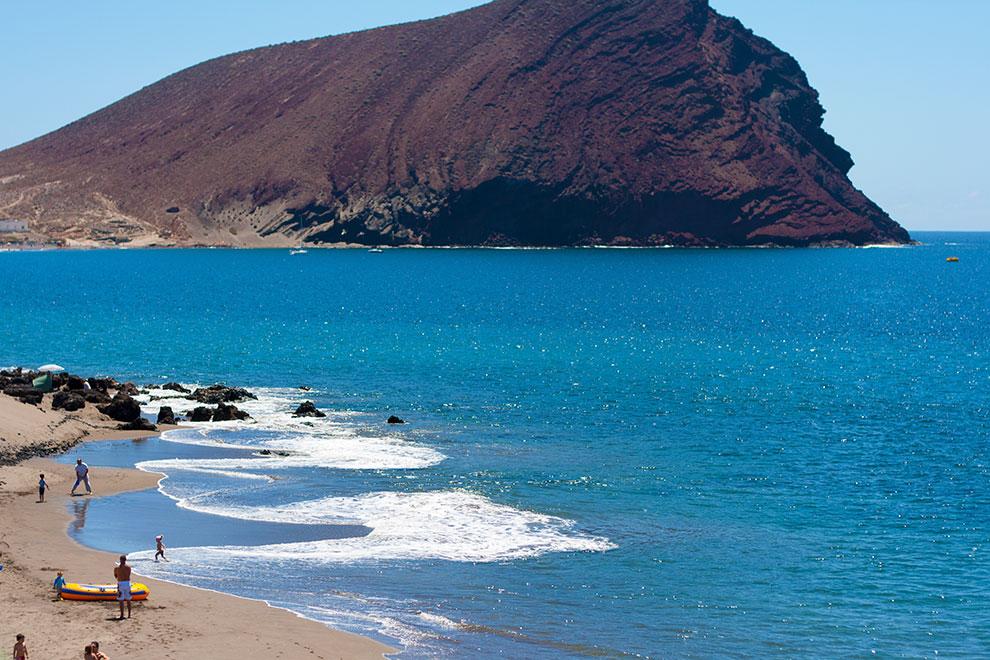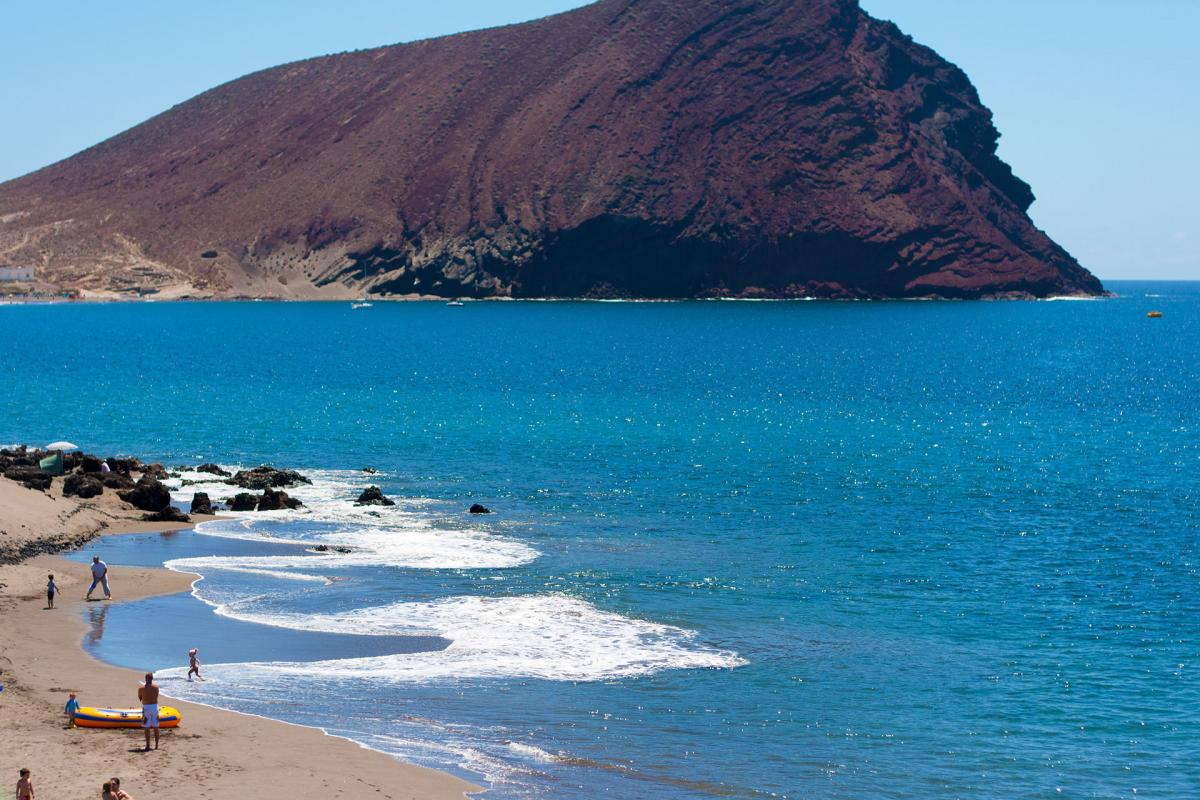 Contenido
 El

Bollullo
 Beach
One of the most beautiful beaches of Tenerife, located near Puerto de la Cruz, formed by a large main beach and a small cove, both comprised of black sand. It has restaurants, beach bars and hammock rental service, although the charisma of its surroundings (located on the edge of a cliff) and the beauty of its calm and clean waters will make us not want to leave the sea at any time. Although it is easy to get there by car, we recommend that you wear suitable shoes and take the tour on foot around El Rincón, a green area with banana trees that will make you want to take your hammock with you even more. 
Contenido
 

Benijo
 Beach
Hidden among the mountains of the Anaga massif, one of the seven Biosphere Reserves of the Canary Islands, this paradisiacal beach is one of the ideal places to watch the sunset on Tenerife. It is usually frequented by swimmers who practice naturism and by water sports lovers, and its atmosphere is always quiet and intimate. In fact, there are hardly any services except a kiosk on the way back. It is advisable to visit when the tide is low, to contemplate its wild waters at their maximum height and let yourself be seduced by its charisma. 
Imágenes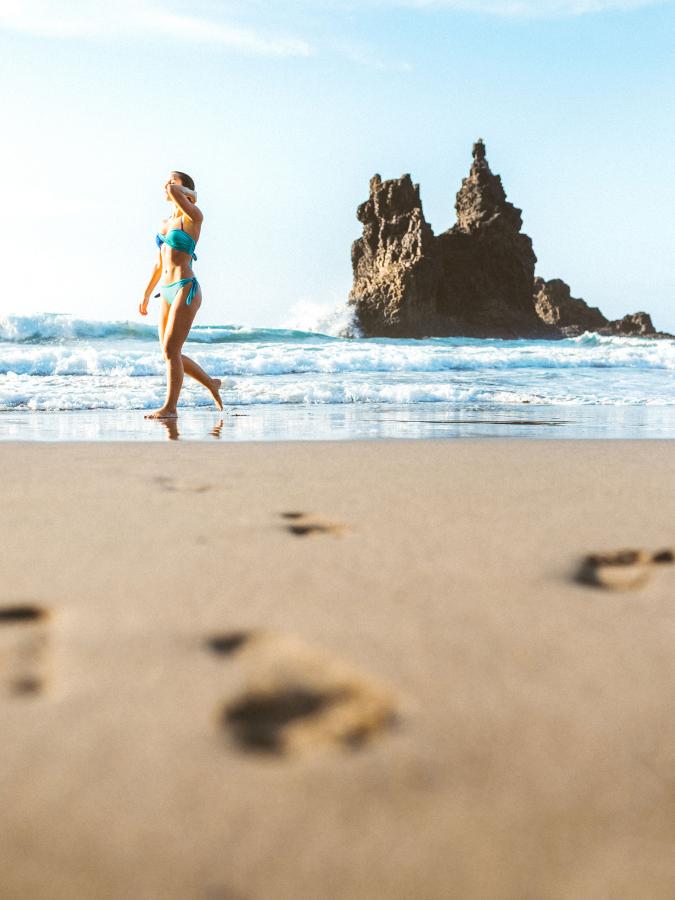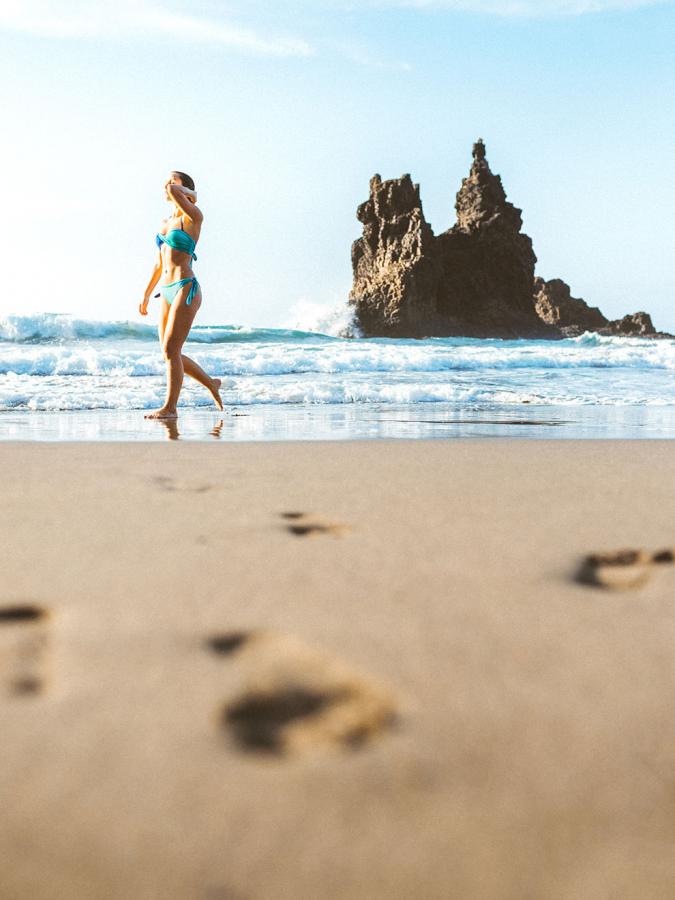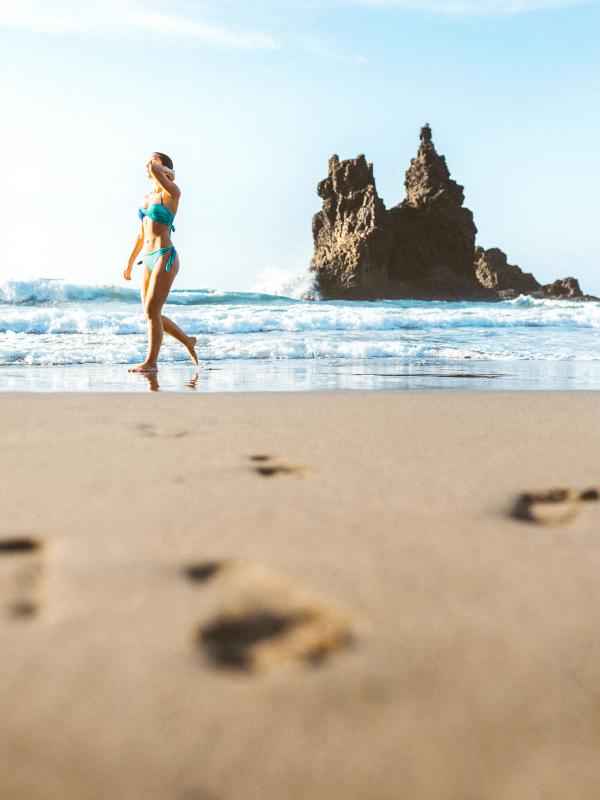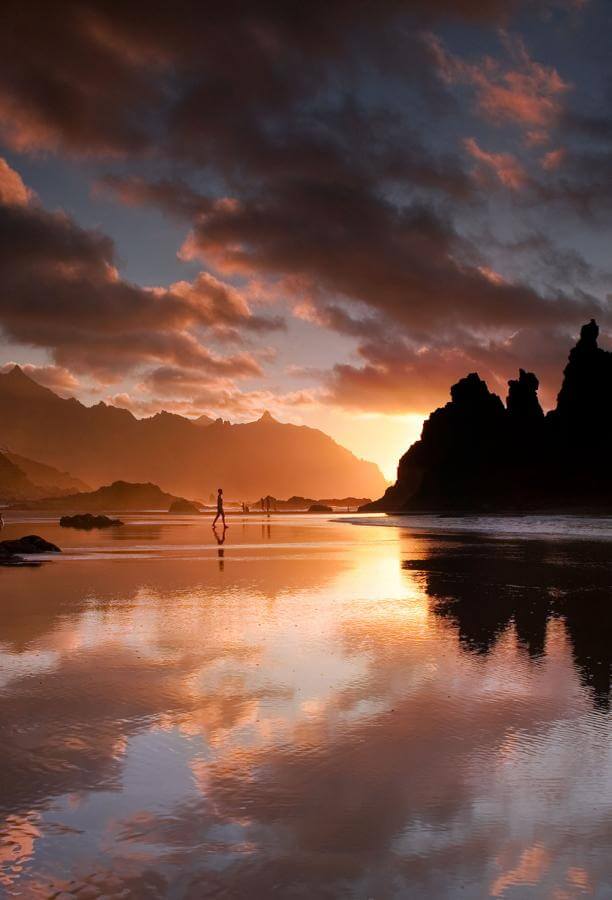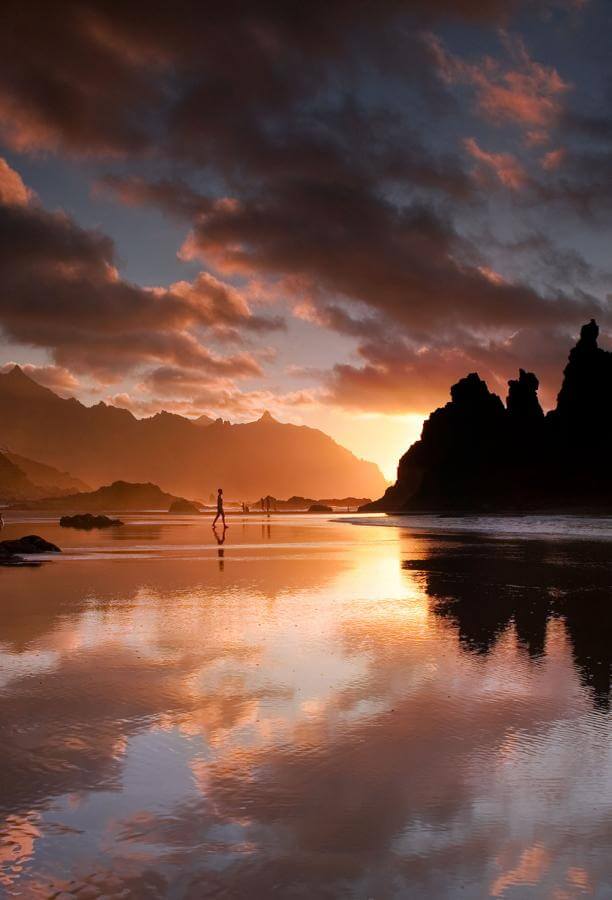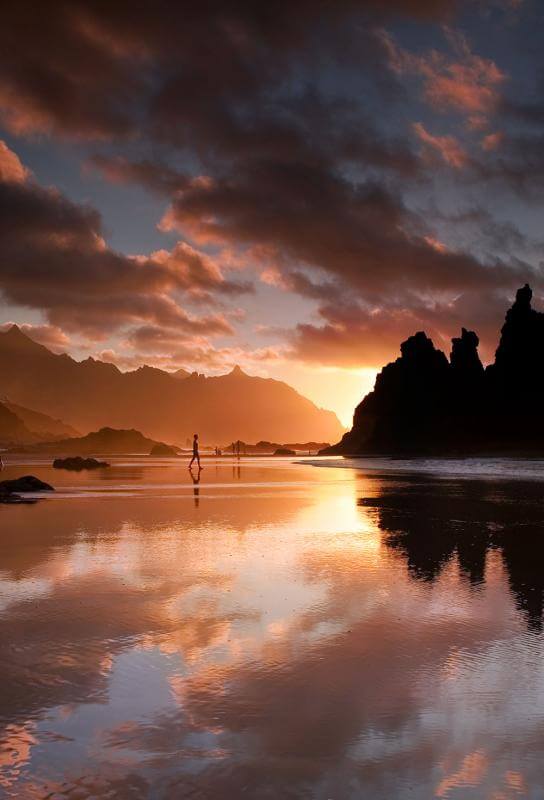 Contenido
Diego Hernández Beach
Also known as La Caleta de los Hippies, it is hard to believe that this tiny beach that looks like it has just emerged from the Blue Lagoon is part of the municipality of Adeje, one of the most touristy on the island. The beach is accessed through a half-hour route from the small fishing village of La Caleta, and getting there is already part of the adventure. Its limestone rock contrasts with the crystalline blue of its waters, and is ideal for nudism.  
Imágenes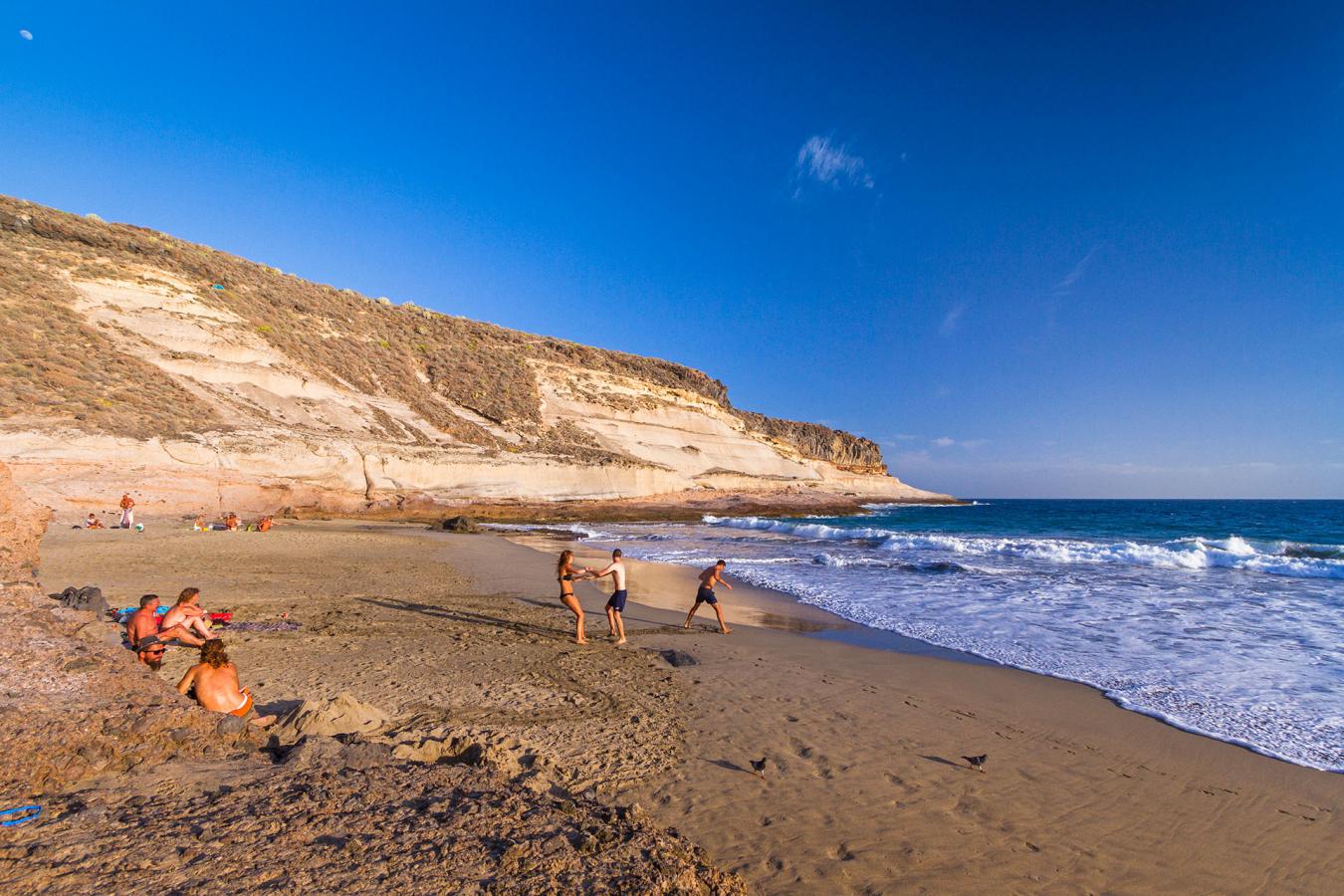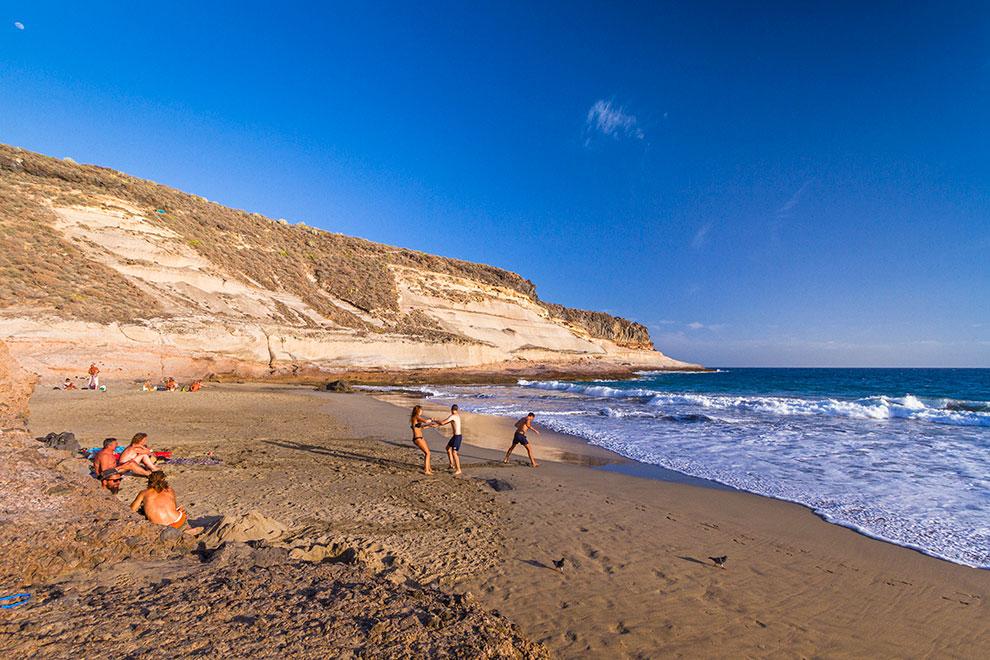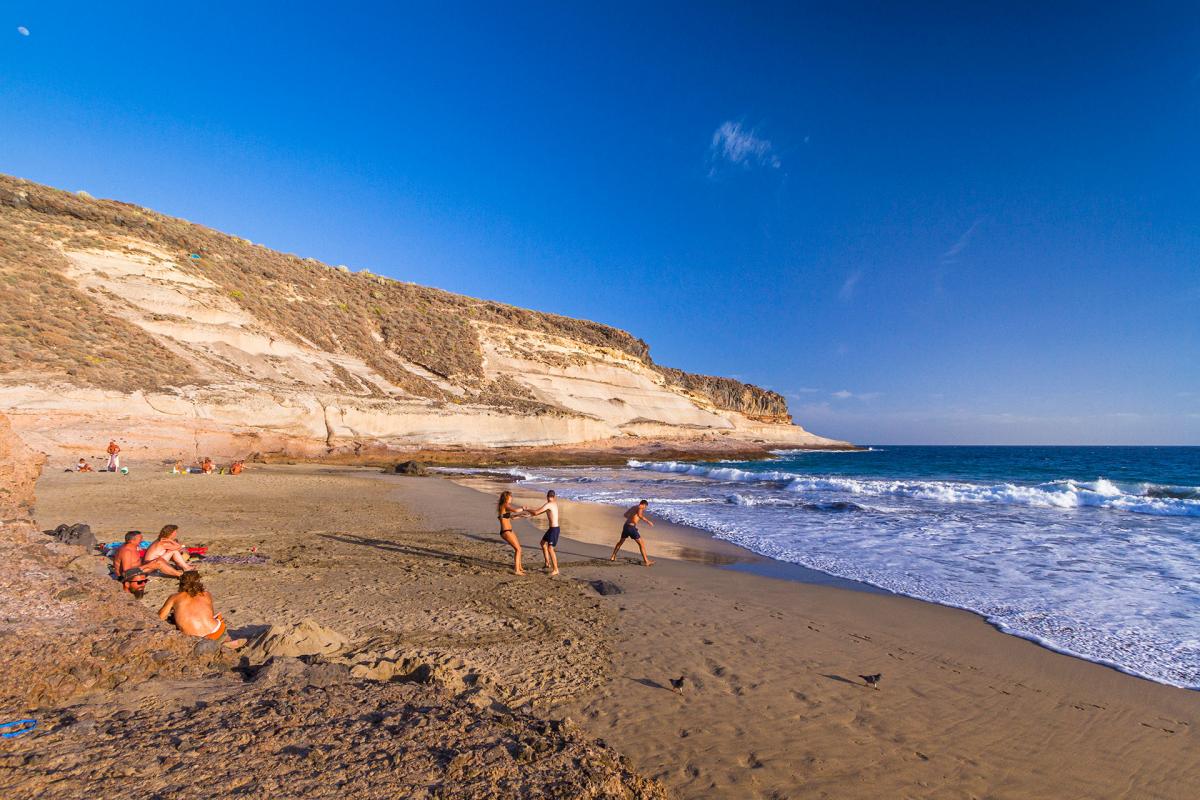 Contenido
 Los Cristianos Beach
Located in the always lively tourist center of Arona, in the south of Tenerife, this urban beach is a display of action at all times of the year. Here we can practice water activities, enjoy its cultural and artistic life, its gastronomy in any of its beach bars and its soothing waters with wavelets. 
Imágenes