Contenido
The sun, the sand and the sea, sounds heavenly, doesn't it? We present to you the best beaches on the island of Lanzarote that you cannot miss!  
Imágenes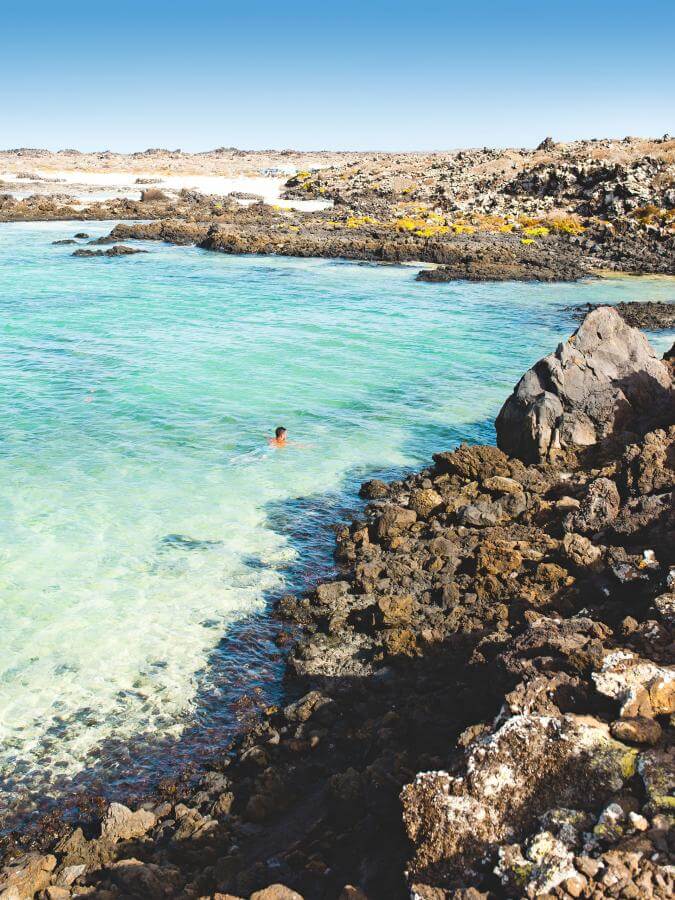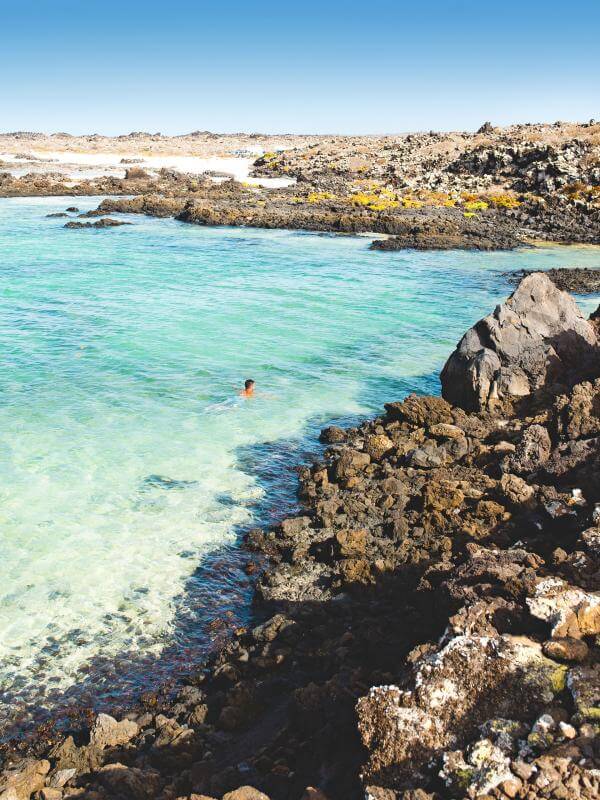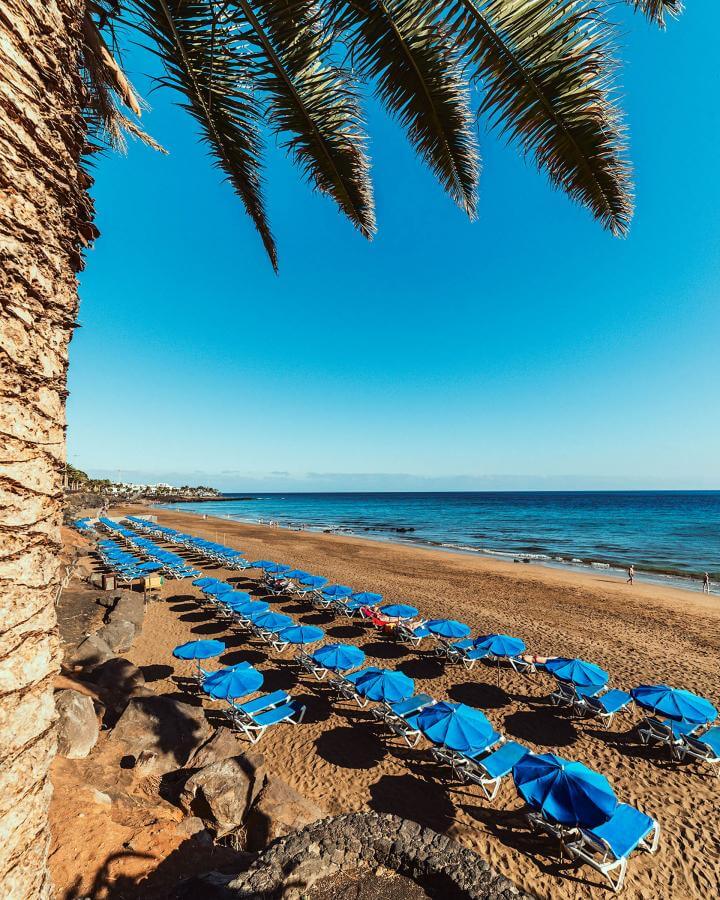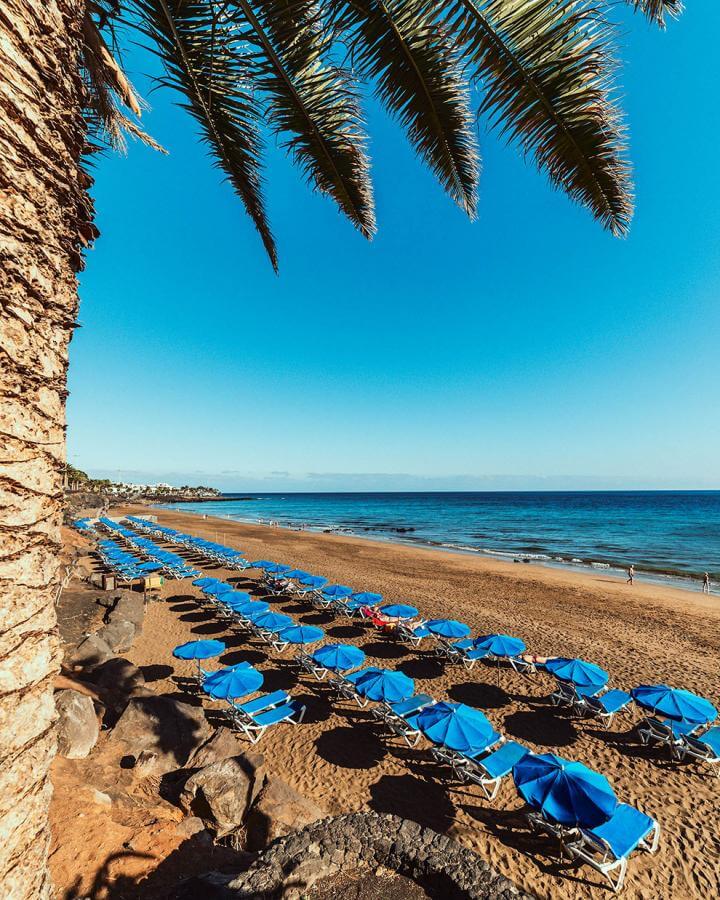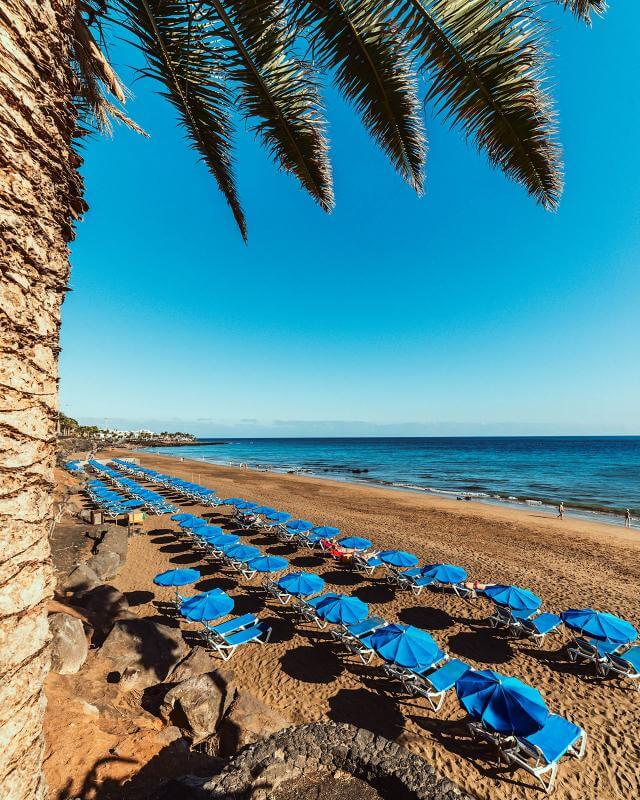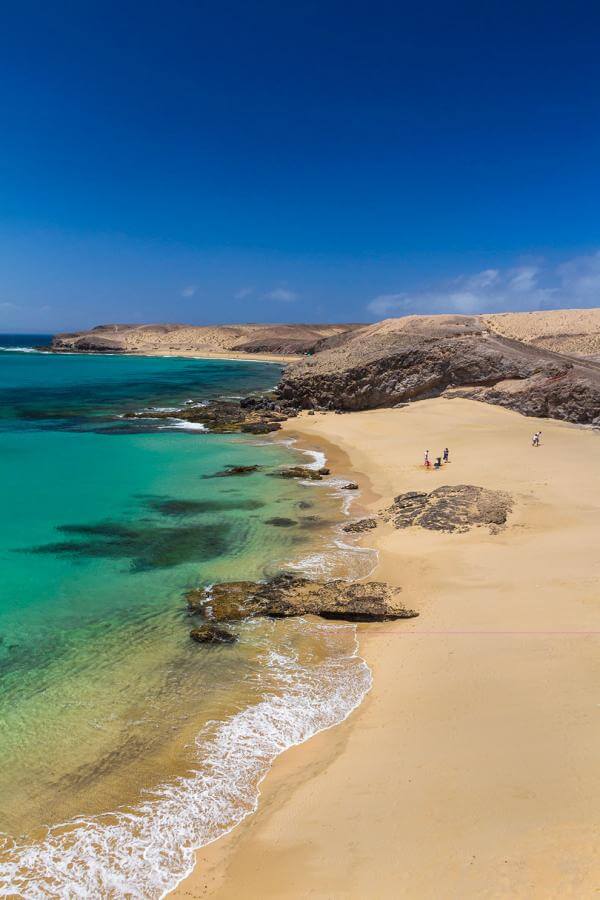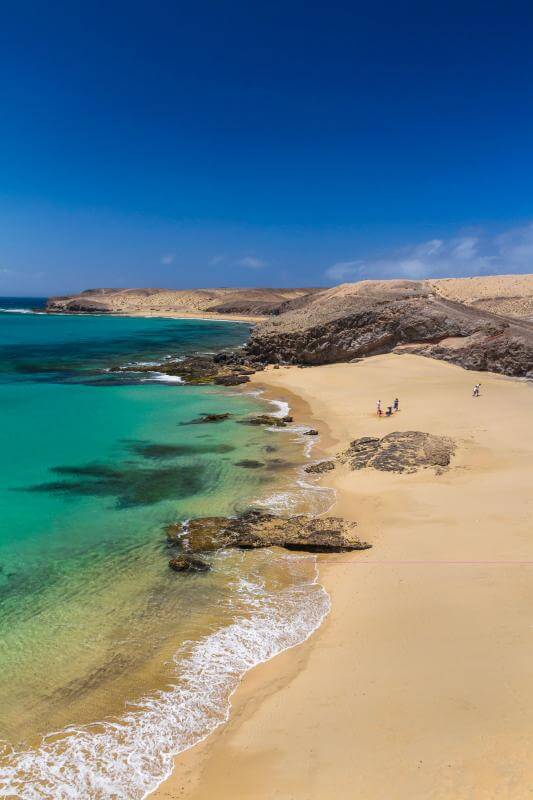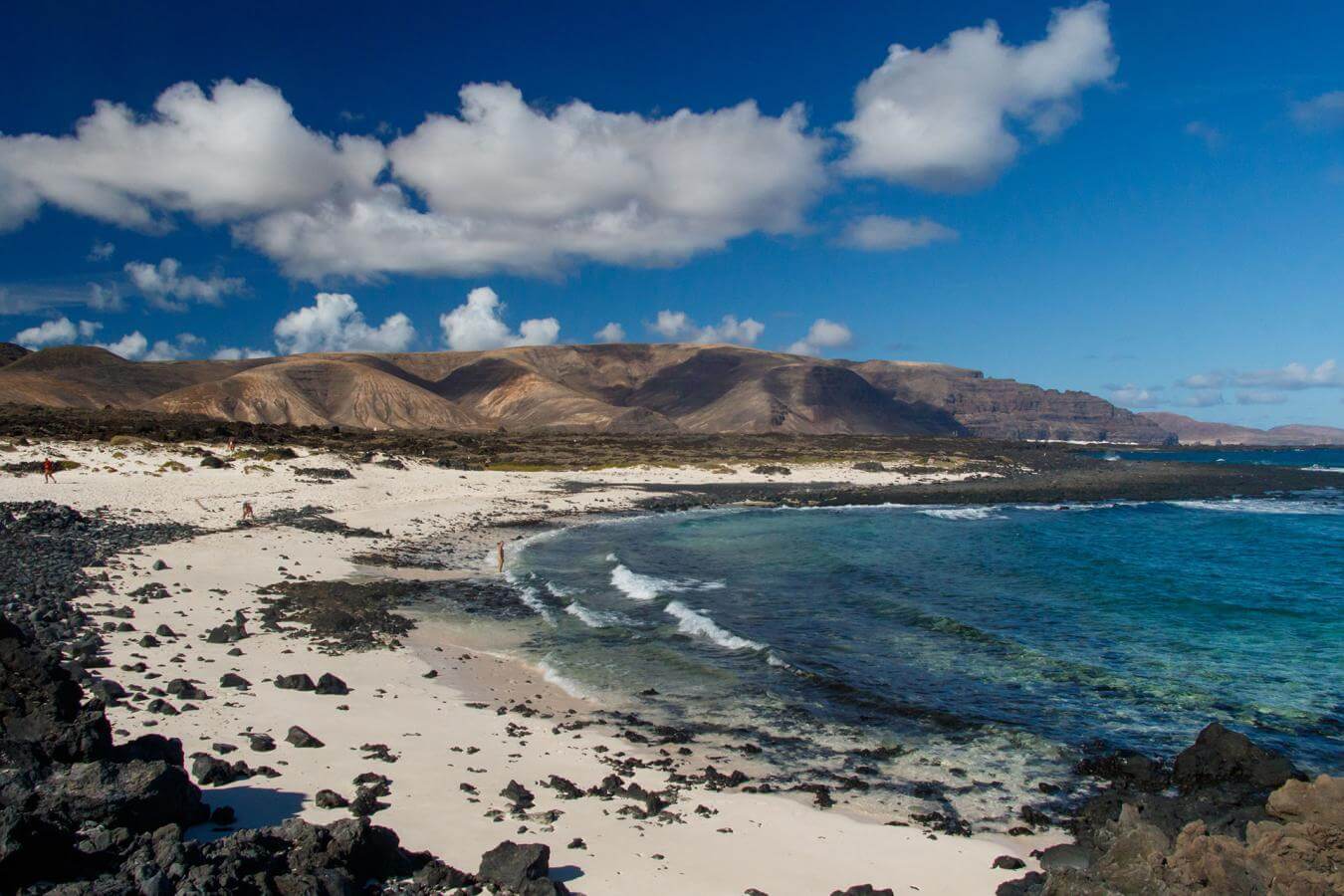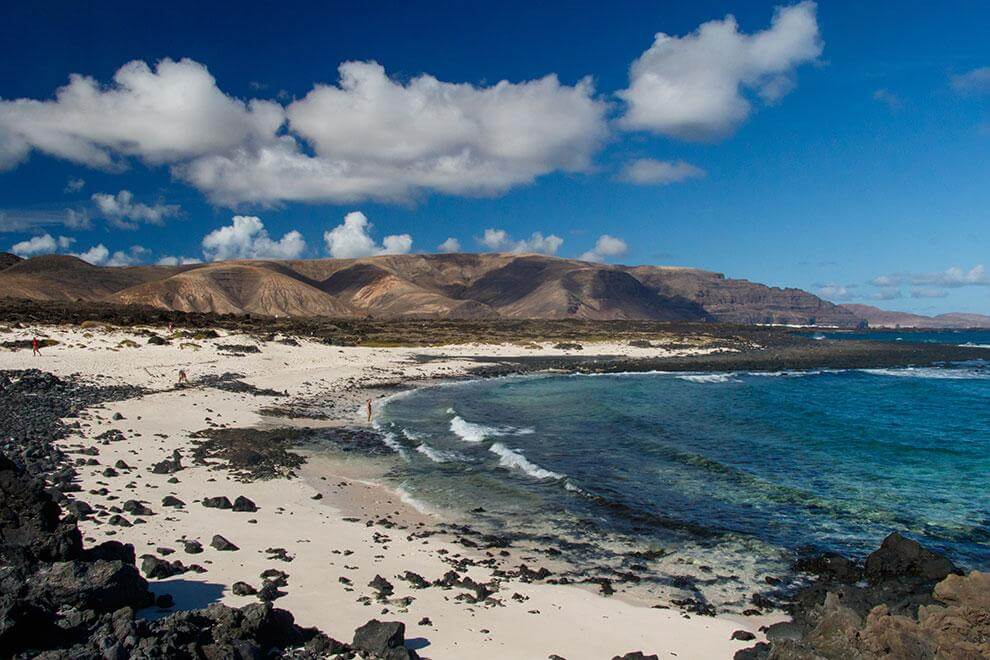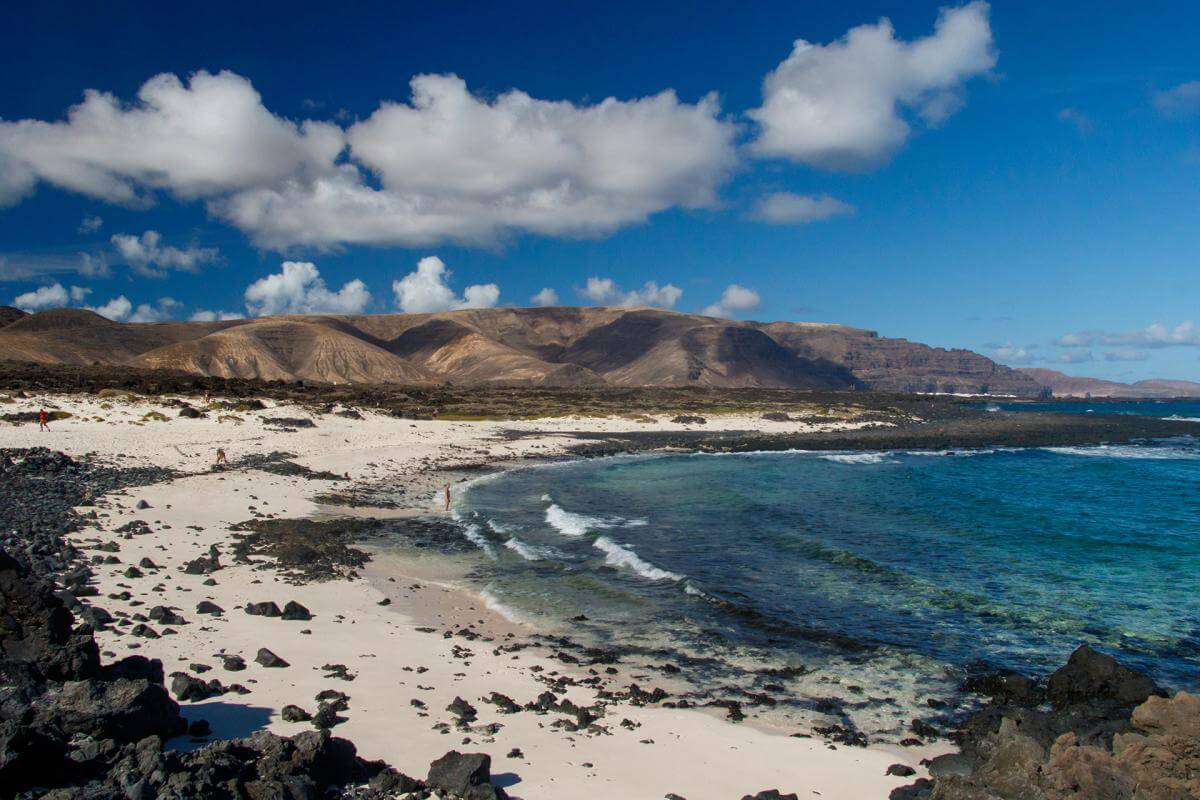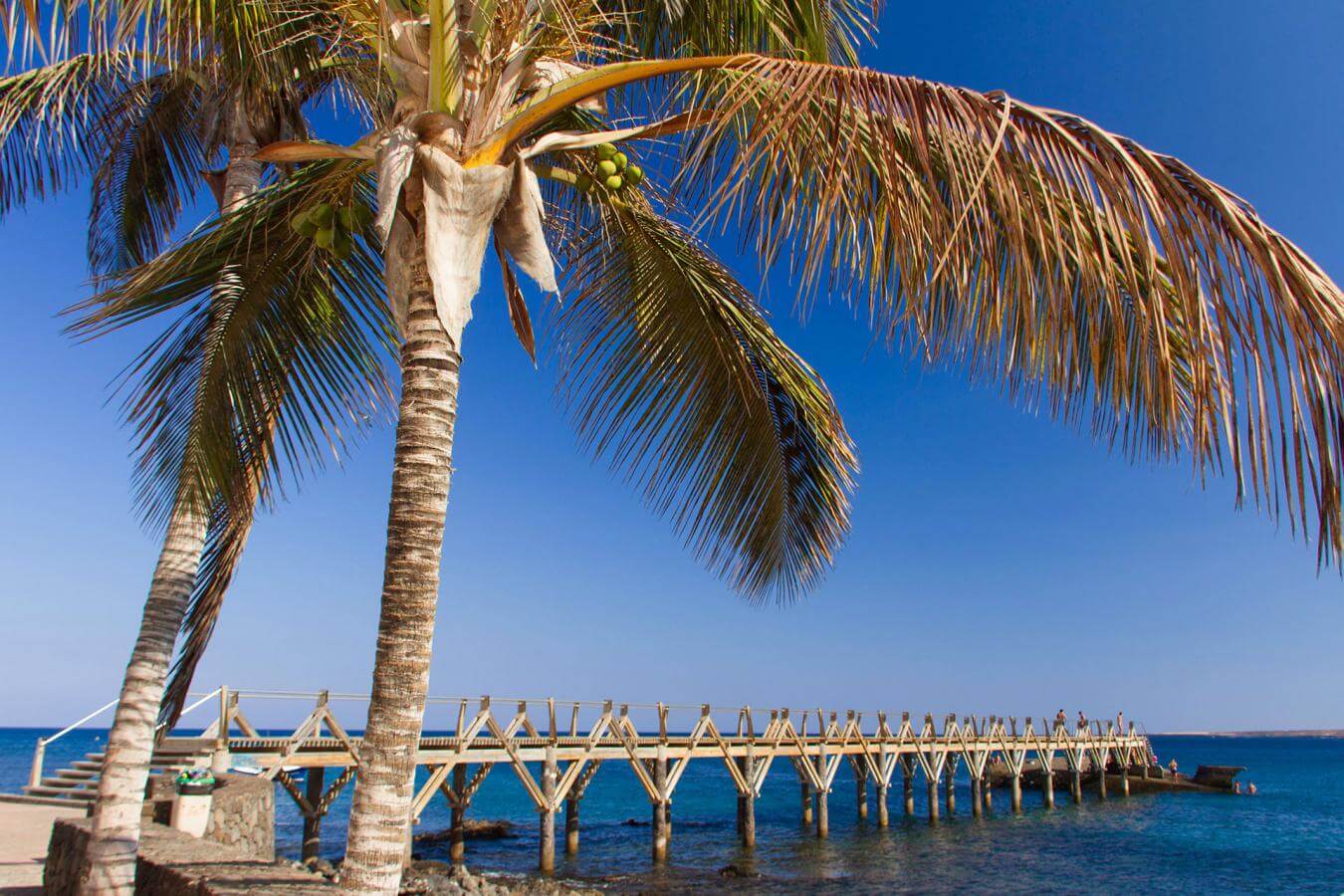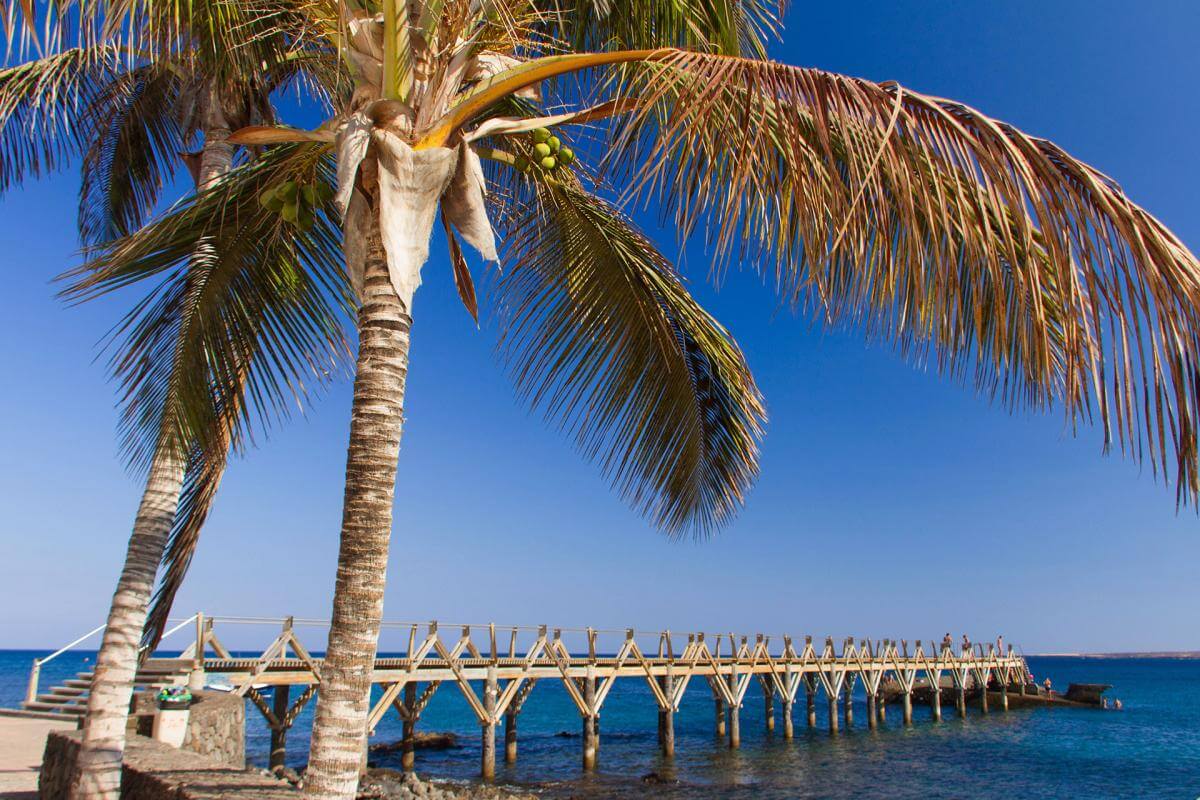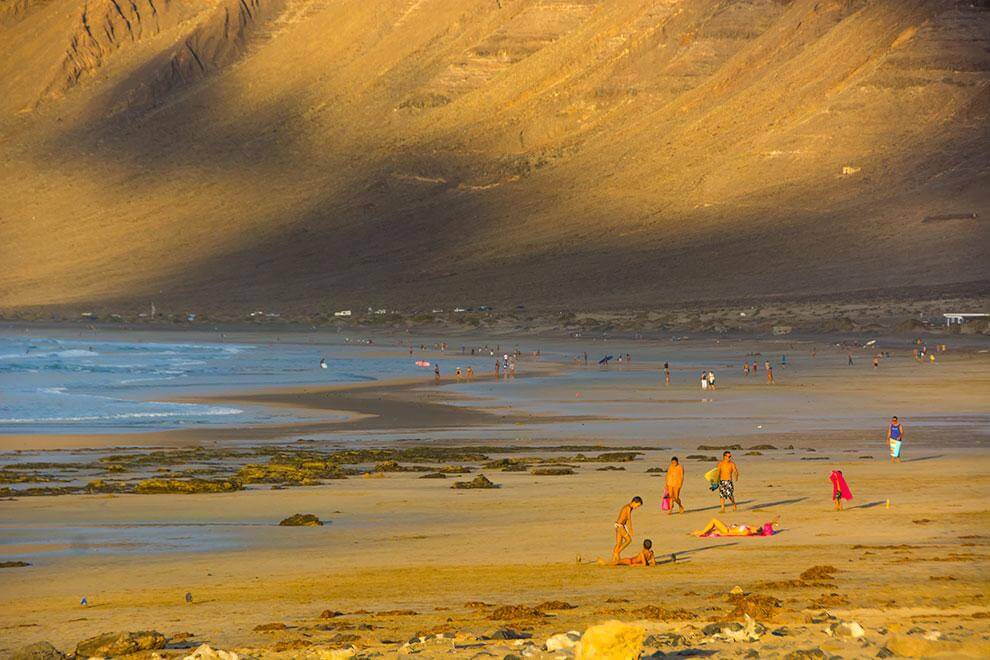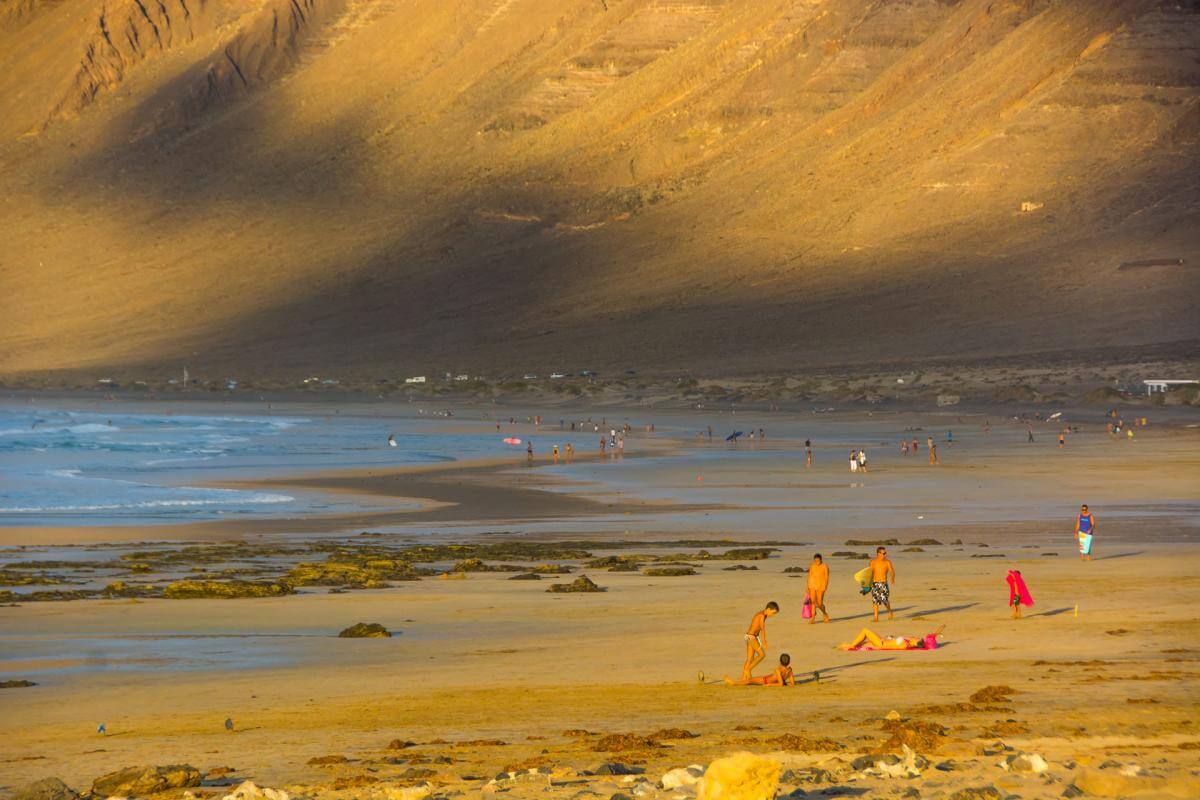 Contenido
Grande Beach (Puerto del Carmen)

 
With more than a kilometre of golden sand and calm waters, it is one of the great beaches of the island and one of the liveliest, ideal for enjoying a quiet day with the family, doing sports, fishing on the shore or simply relaxing thanks to its combination of blue, turquoise and green colours. In this tourist centre in the southeast of Lanzarote we can find all imaginable comforts in it: sunbeds, parasols, skates, water sports, parking, restaurants, toilets, etc. All this, alongside its attractive views of the volcanic formation of Los Ajaches, declared a Natural Monument, will delight its visitors
Imágenes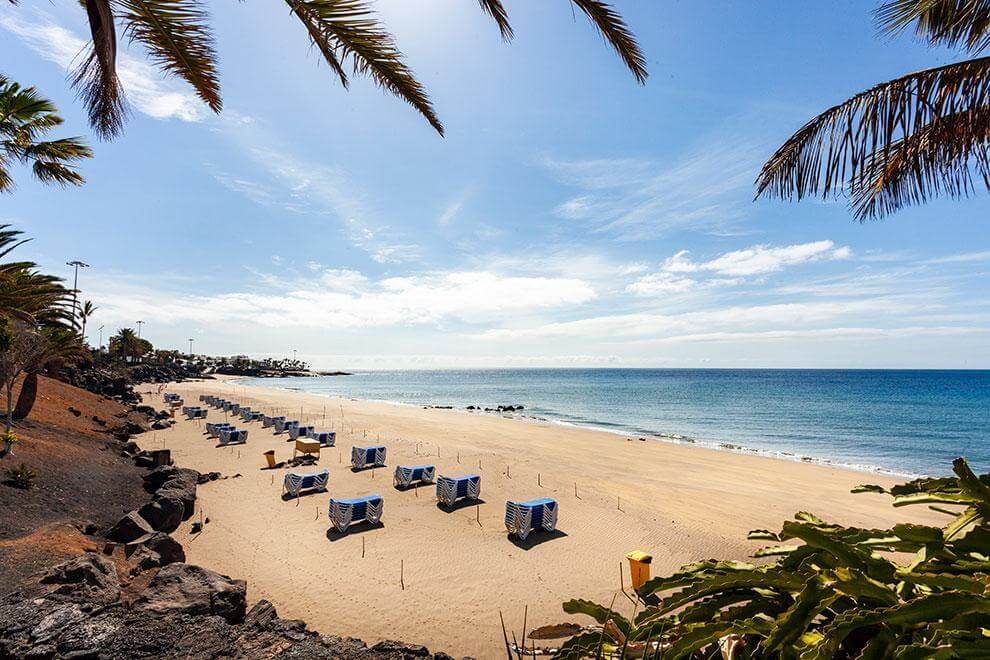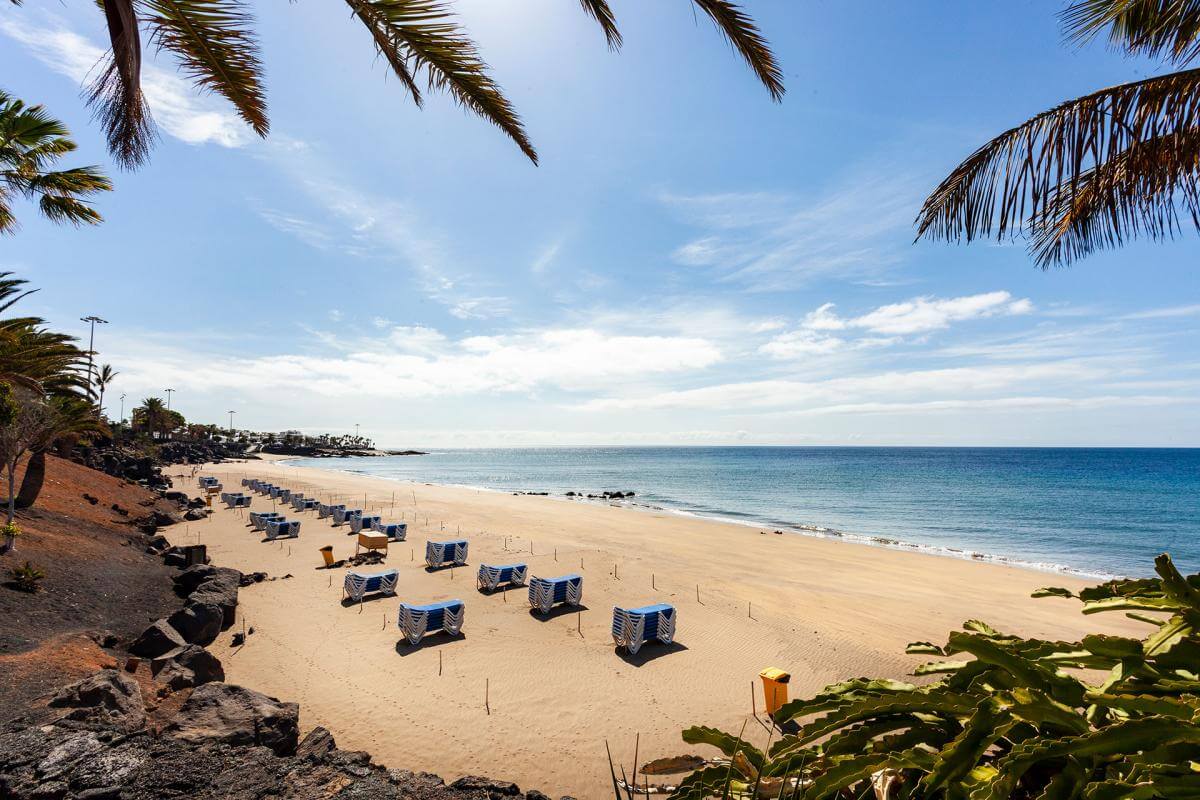 Contenido
Famara 

 
The wind that blows along the six kilometres makes Famara Beach - with its fine golden sand - a real paradise for lovers of surfing, windsurfing and kite surfing. But that's not all. Famara is an impressive picture that we will begin to enjoy as we approach by road. The mountainous cliff that covers it welcomes the highest point of the island, Peñas del Chache, with 670 meters of height. This beach also offers spectacular views of the island of La Graciosa and the islets of the Chinijo archipelago of Alegranza, Montaña Clara and Roque del Oeste. Watching the sun go down in this setting is priceless. 
Imágenes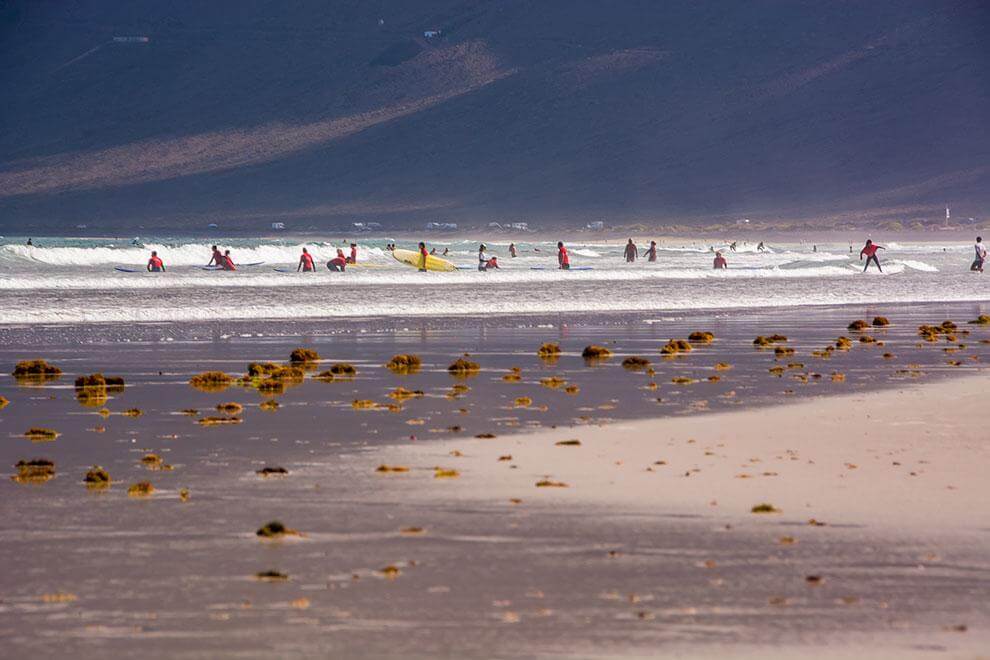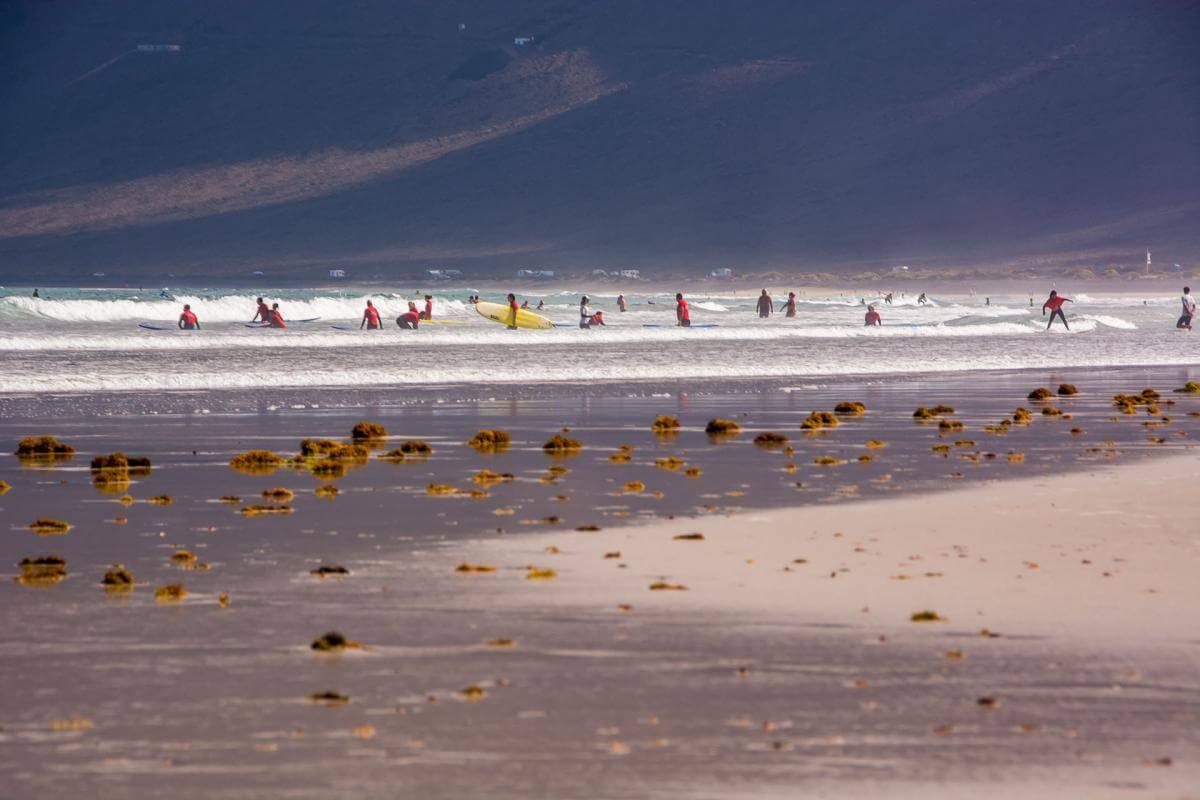 Contenido
 P

apagayo

 Beaches
Located in the south of Lanzarote, on the coast of Los Ajaches Natural Monument, this succession of coves with golden sand and calm turquoise waters are one of the most spectacular on the island. A paradisiacal place to disconnect and enjoy the sea taking a relaxed bath or, for the more active people, go diving, swimming or snorkeling. From this natural haven, away from the hustle and bustle and accessed by dirt tracks, we can see the north coast of Fuerteventura and the islet of Lobos. 
Imágenes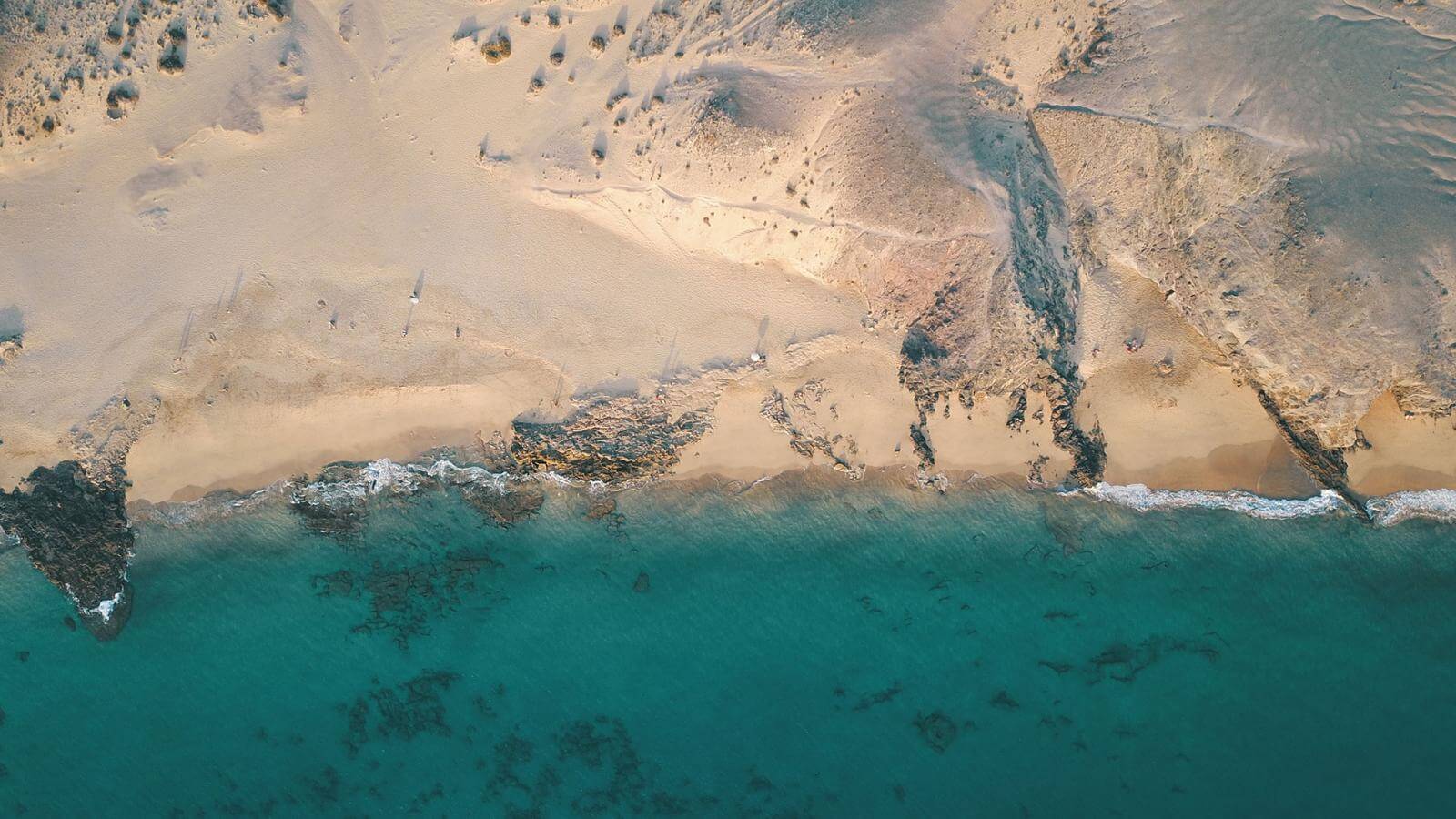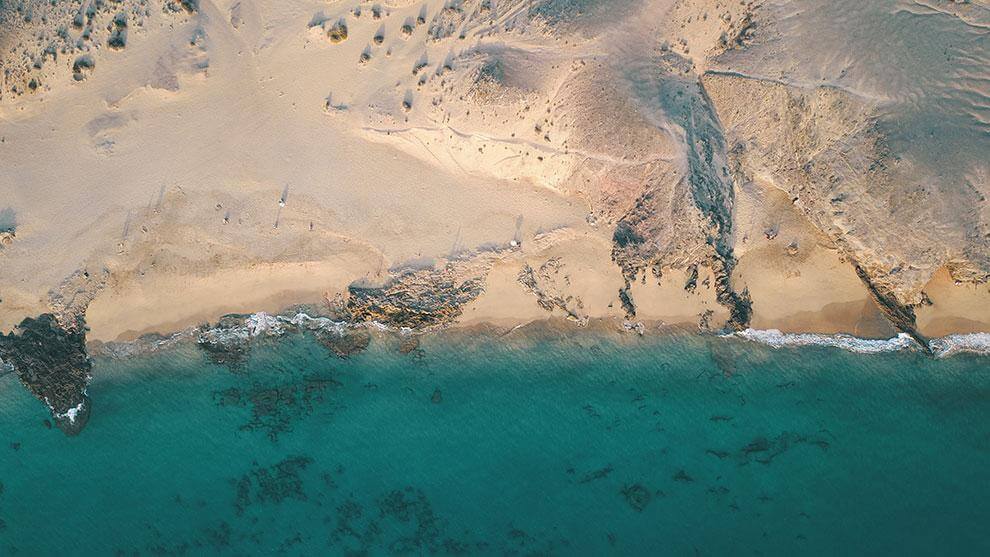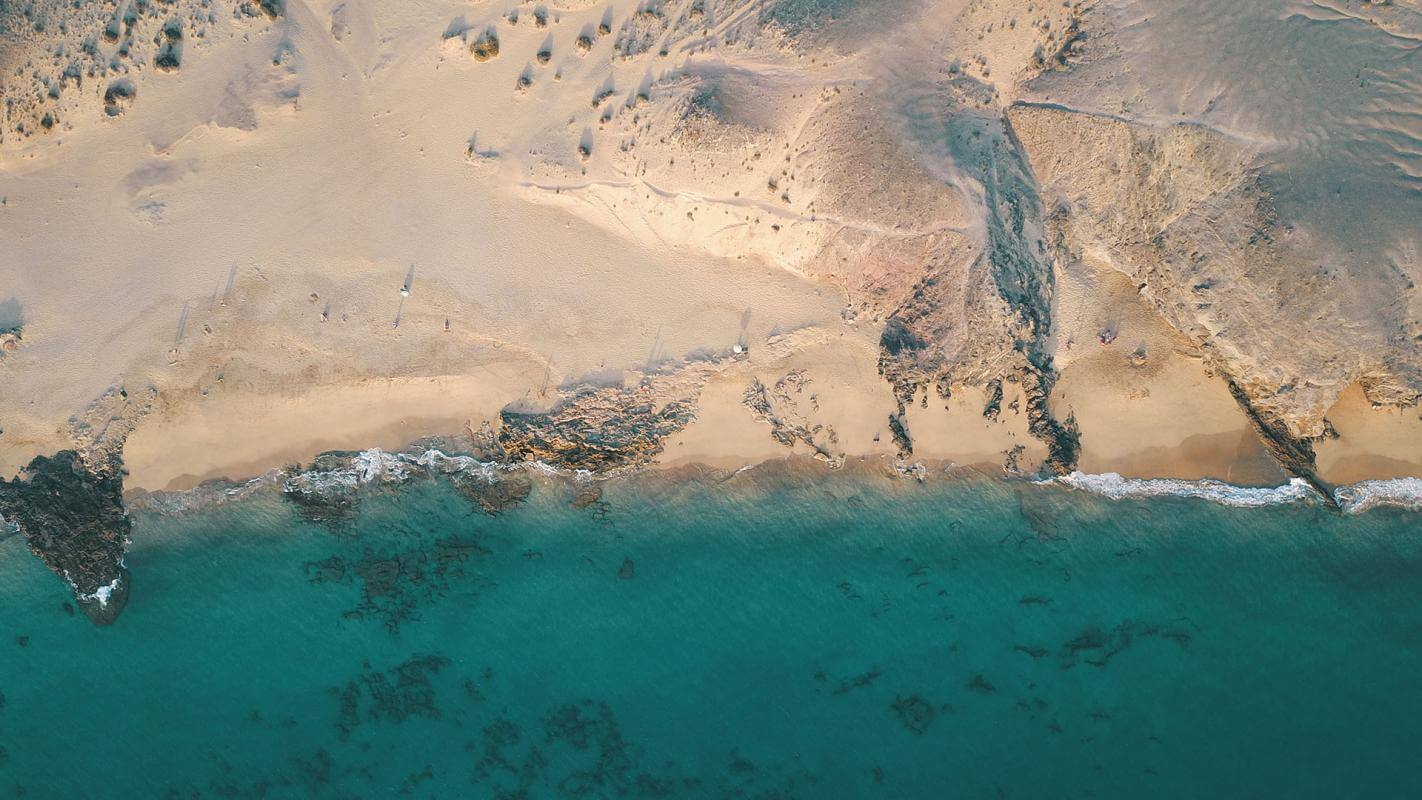 Contenido
Caletón

Blanco

 
A good option to enjoy a day with the family without giving up on a spectacular natural landscape. Its name gives a clue of what we will find there: white sand and calm clear waters. A natural pool where white is splashed only by volcanic lava. The natural protection of the rocks is great for children's bathing, but it also has deeper open spaces where we can enjoy bathing, especially when the tide is almost full. Caletón Blanco is located in the north of Lanzarote, very close to the charming fishing village of Órzola, the gateway to La Graciosa and which has an extensive collection of coves. Caletón Blanco is definetely the most popular of them. 
Imágenes