Contenido
La Palma is famous for its mountainous terrain and green fertile vegetation. The island is popular with walkers who come from all over the world to sample the beautiful trails – such as those in the Caldera de Taburiente National Park – that have views that stretch for many kilometres. Because of La Palma's location in the middle of the Atlantic Ocean it has a very special weather system which means that there is good weather throughout the year.  
La Palma is also popular because of its beaches. Some people choose to just relax on the beautiful black sandy beaches and gaze at the turquoise ocean. Other visitors come to La Palma for adventure sports. They swim in the clear waters, surf the big waves and scuba dive close to the spectacular volcanic seabed.  
La Palma has such a variety of beautiful features that it is known as the "Isla Bonita", which means the "beautiful island" in Spanish. What comes next is a review of the best beaches on the island:  
Contenido
Puerto de Tazacorte 
This beach is located in the opening of the Las Angustias ravine. It is characterised by fine black sand. There is a family atmosphere with calm transparent waters. Watching the sun go down on the shore is very much worthwhile.   
Imágenes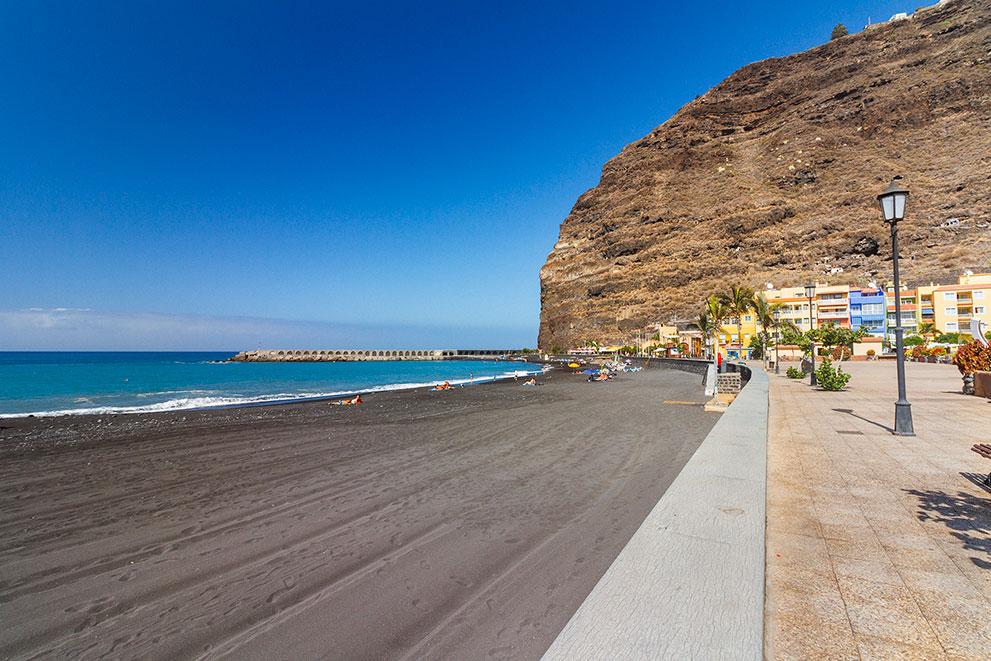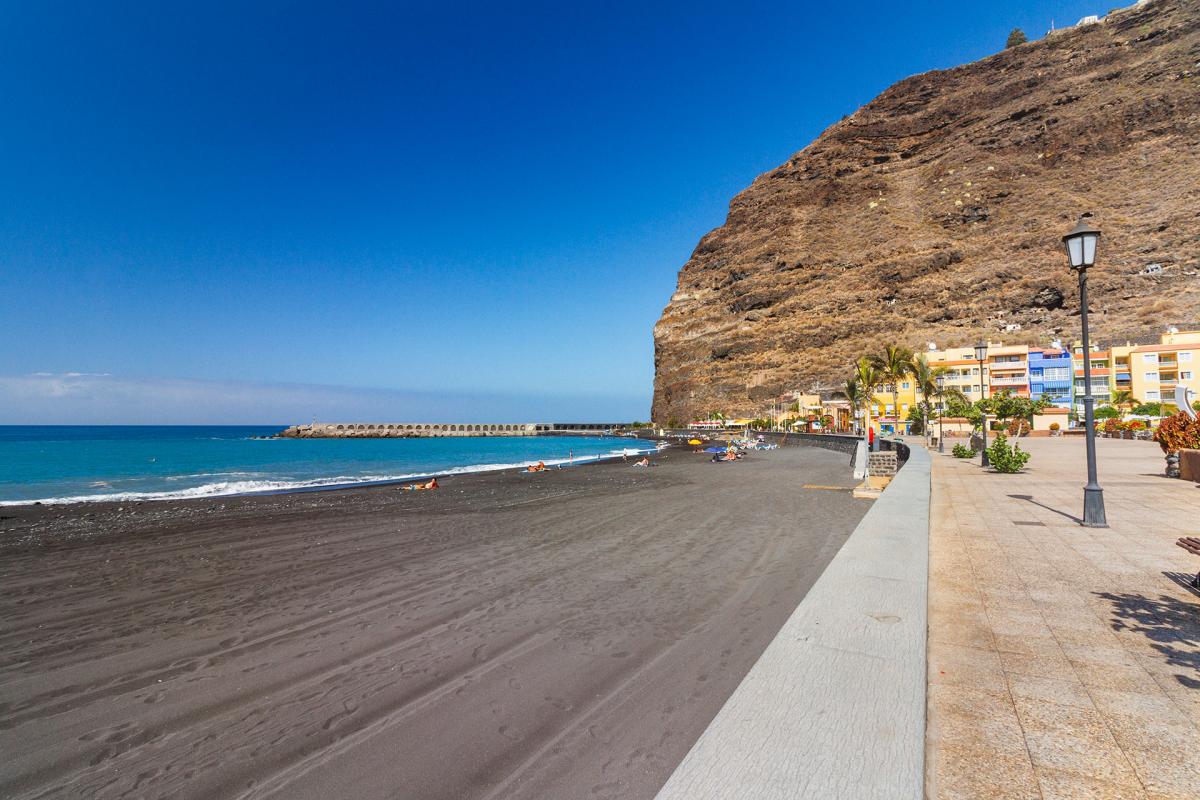 Contenido
Echentive 
This beach, which is also known as "Playa Nueva", is located at the feet of the Teneguía volcano. It stretches to 300 metres in length and has black sand. The area is isolated and wild-looking (though still accessible by car), so it is a great place for those that want to disconnect. The Teneguía volcano erupted in 1971, and the area still bears the hallmarks of lava flows. There are natural pools and hot springs for visitors to enjoy.  
Imágenes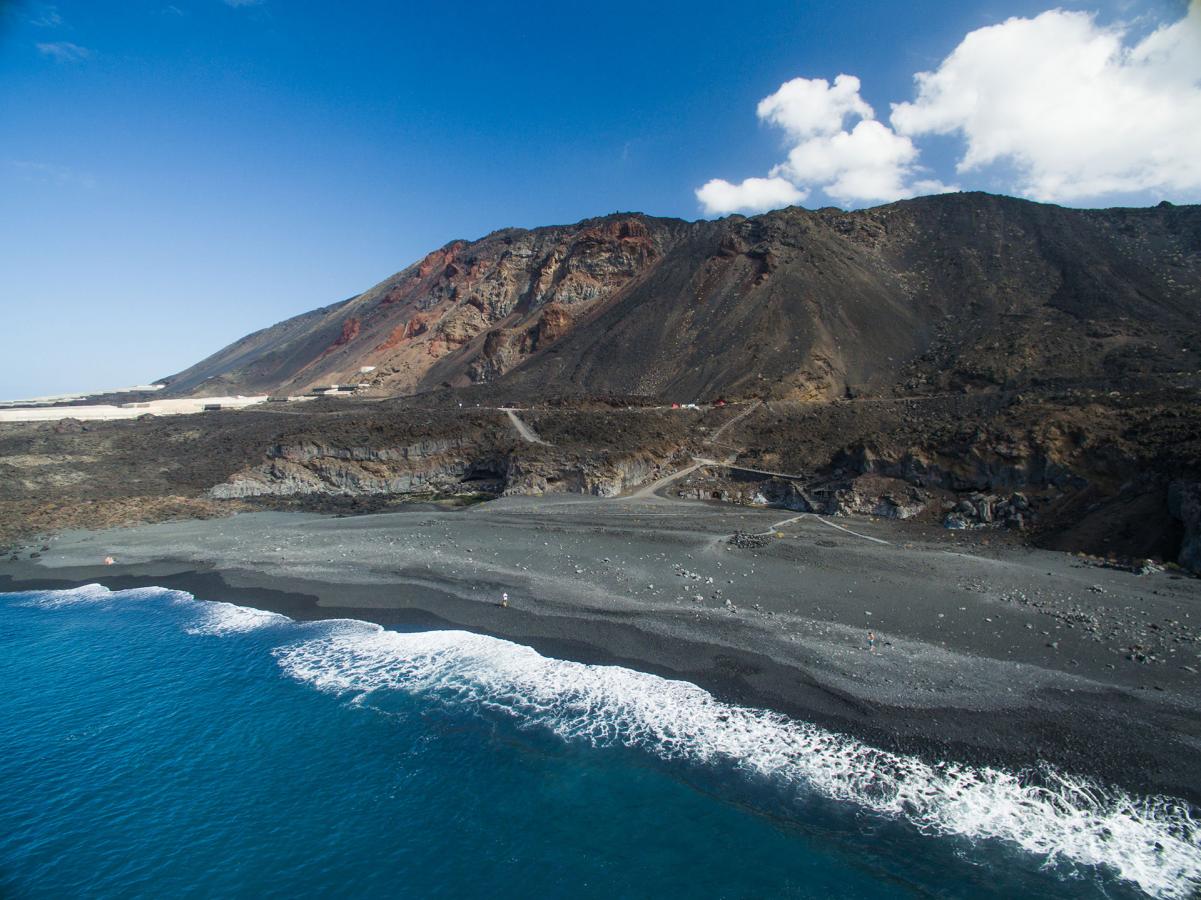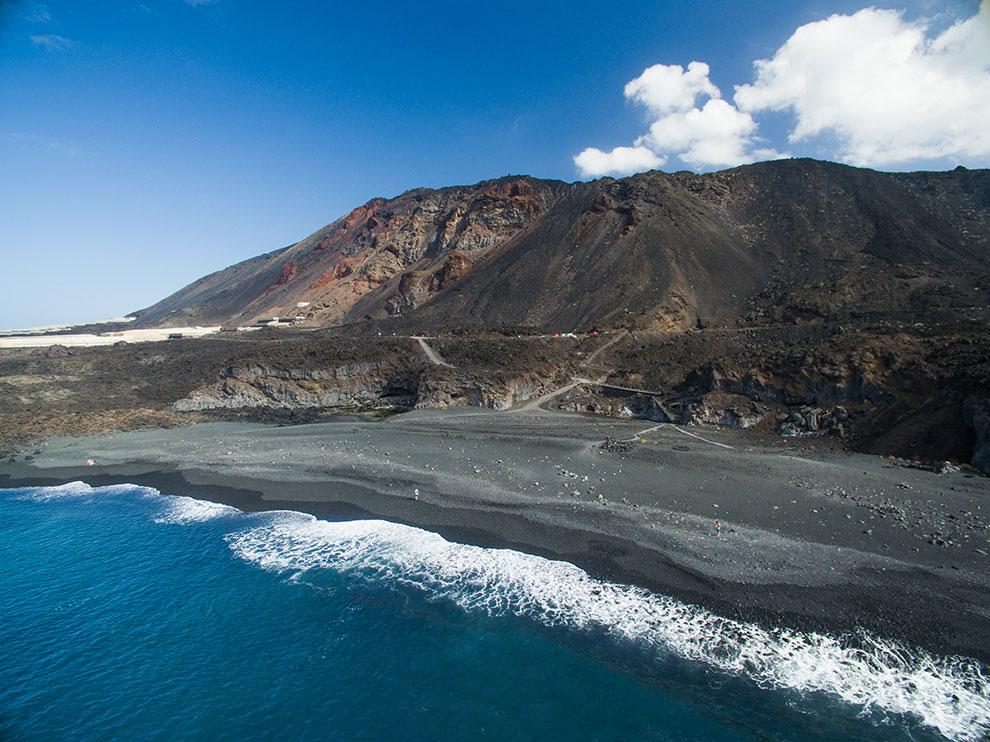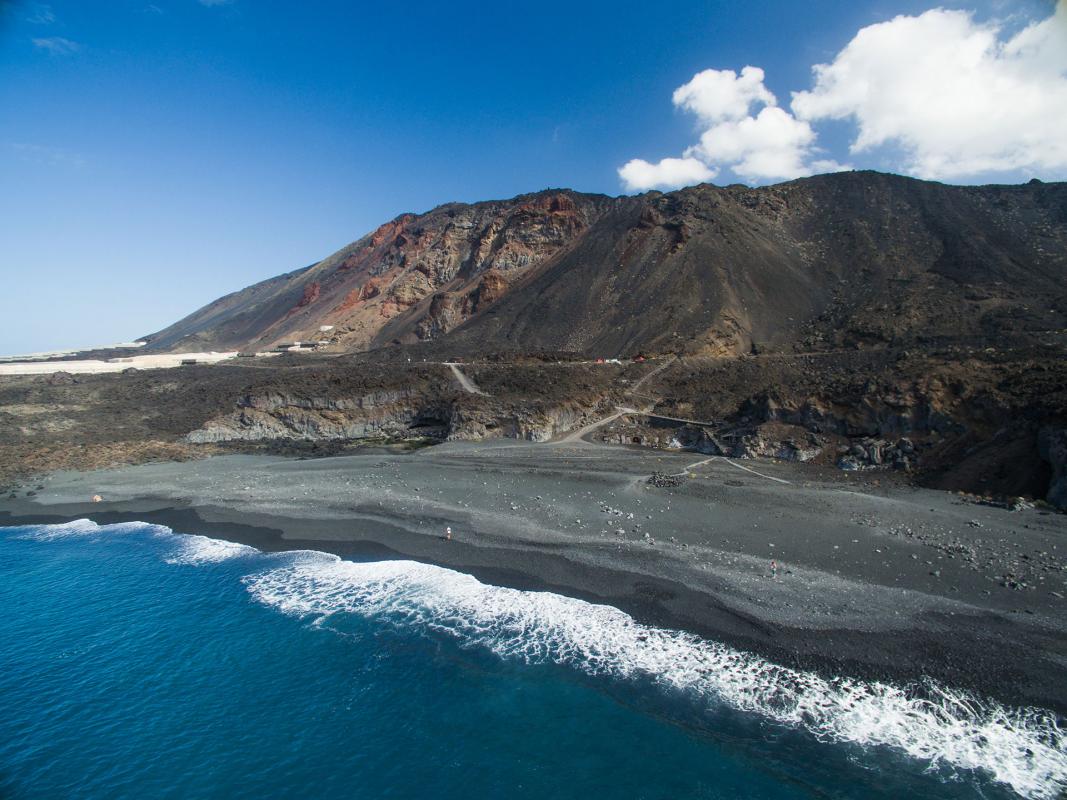 Contenido
Puerto Naos 
Puerto Naos beach is the largest on La Palma. It is located to the southwest of the island. It is a blue flag beach with many high quality facilities. The beach is volcanic in origin and so it has fine black sand with a tincture of green rock dust. At sunset the beach offers a night diving experience.   
Imágenes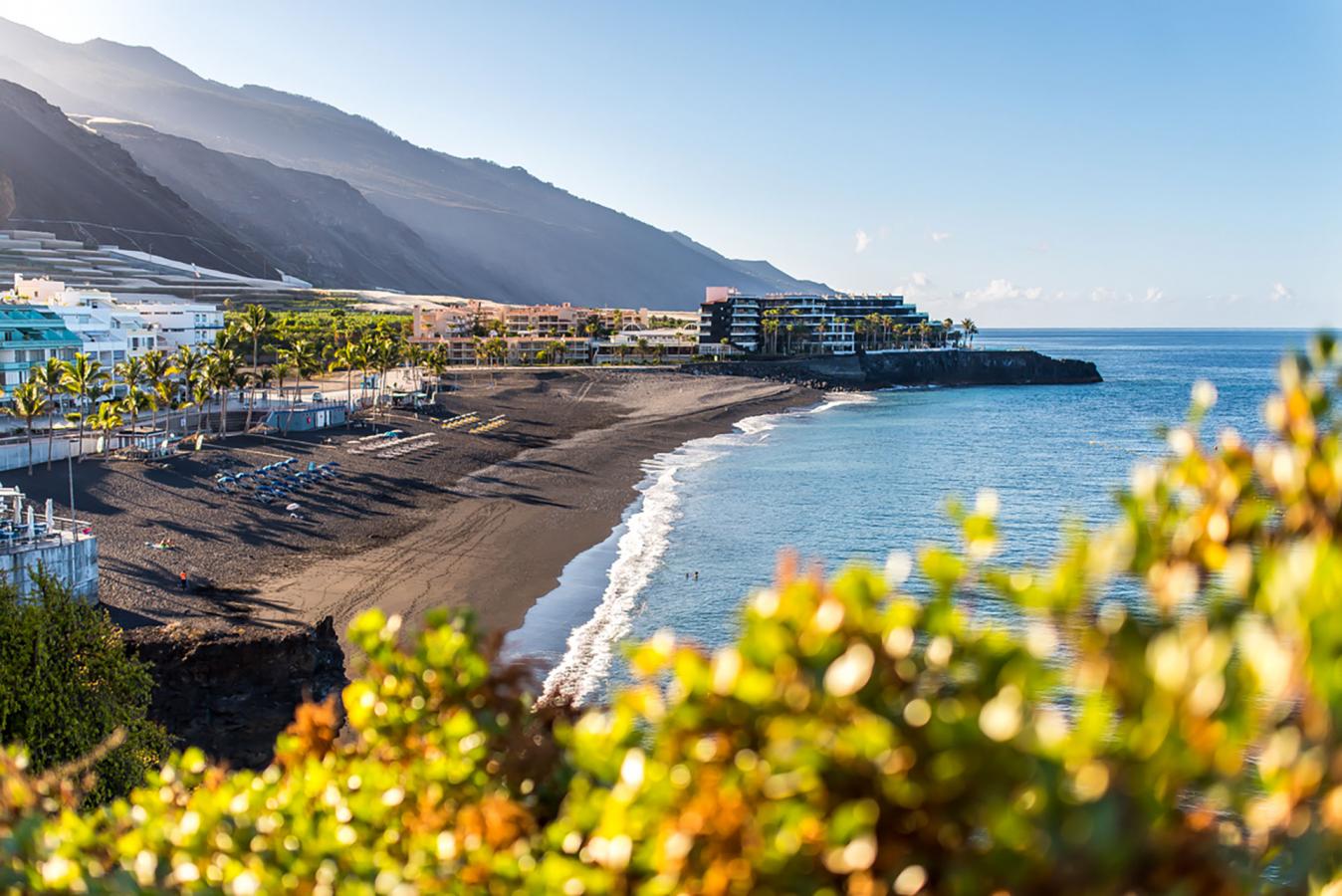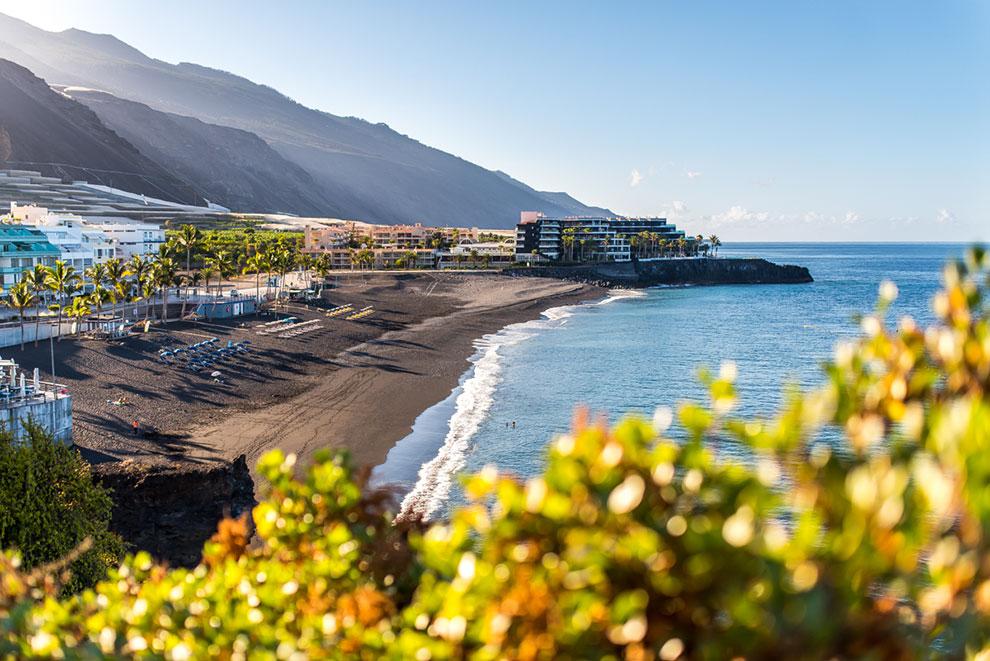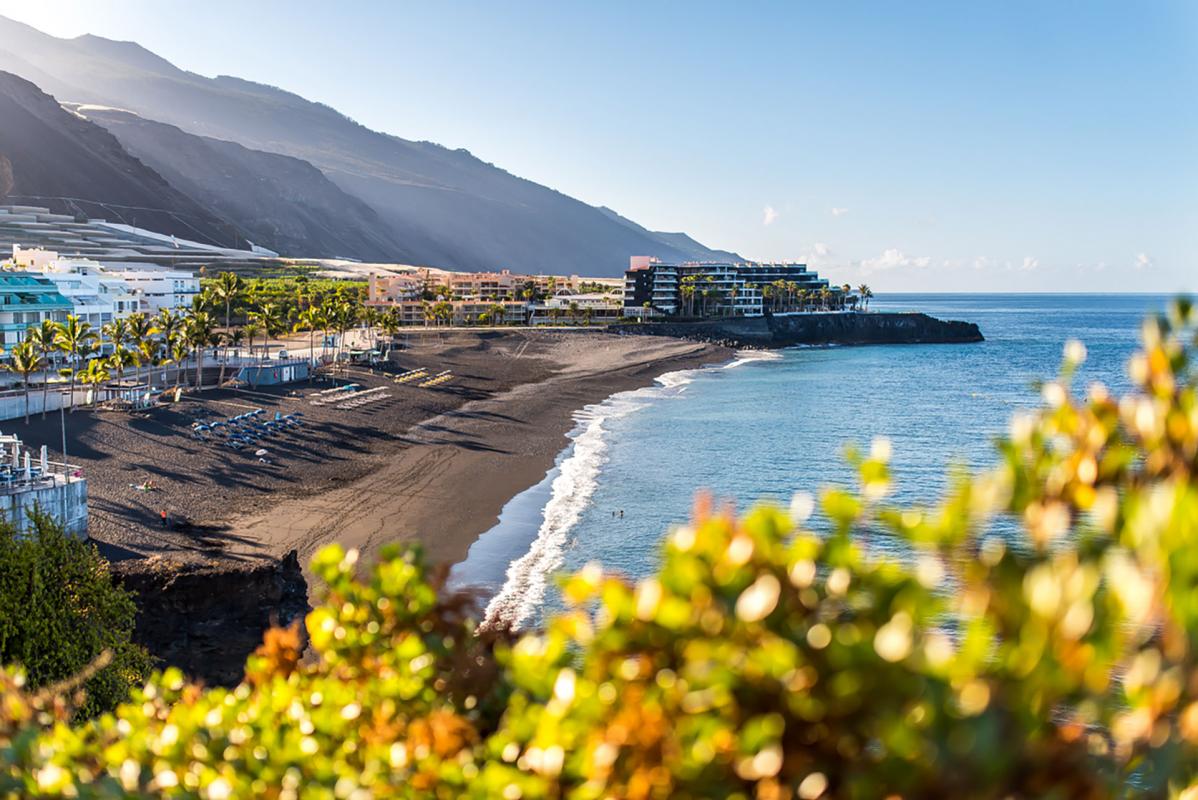 Contenido
La Zamora 
Visitors find this beach's fine black sand astonishing the small cove is located below a dramatic cliff at the top of which is a car park and a small terrace bar. The volcanic environment of the surrounding area offers unusual contrasts in colour. There are, for instance, dark hues from the rocks that mix with greens from the nearby banana fields. Sunsets from this quiet location are spectacular.  
Imágenes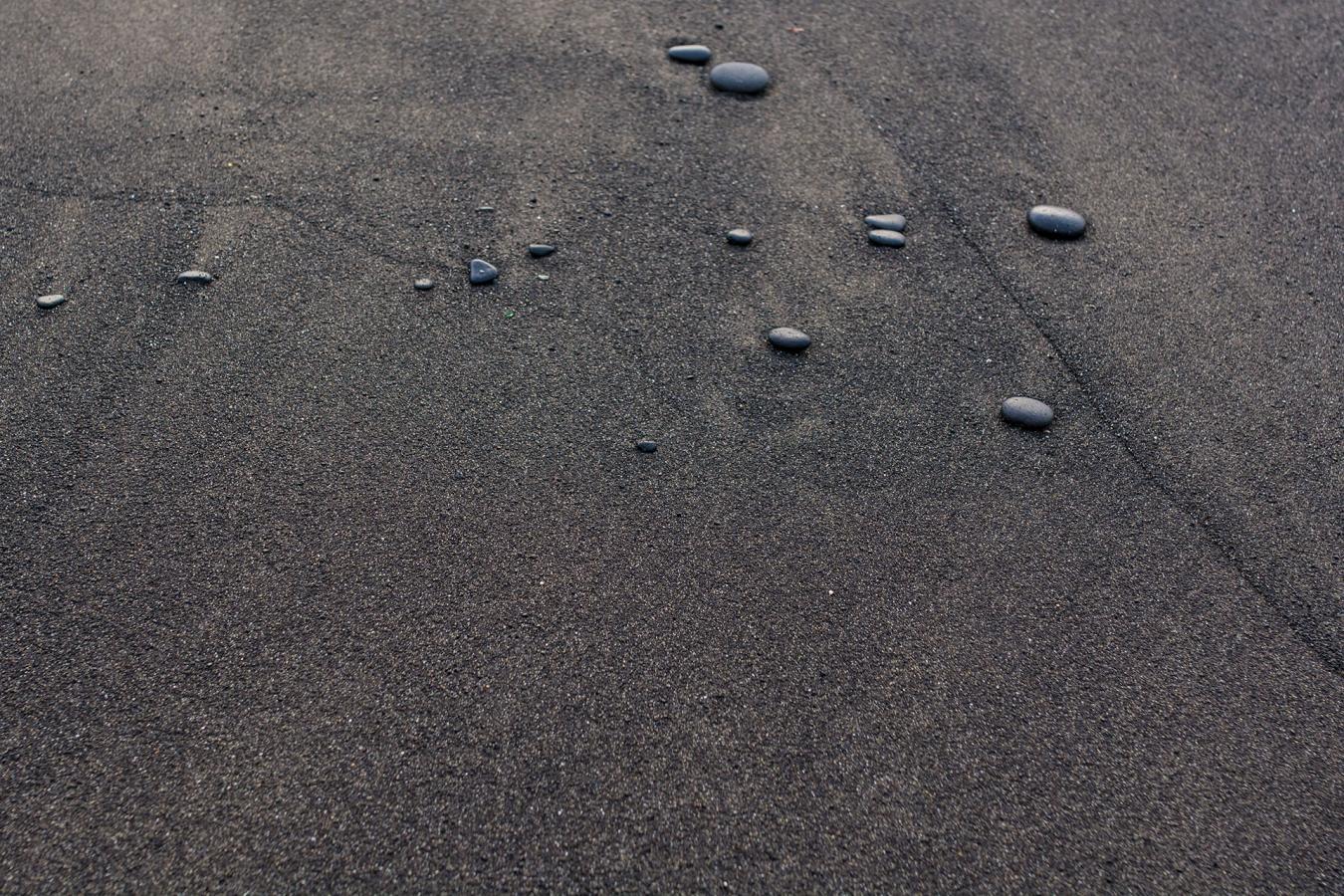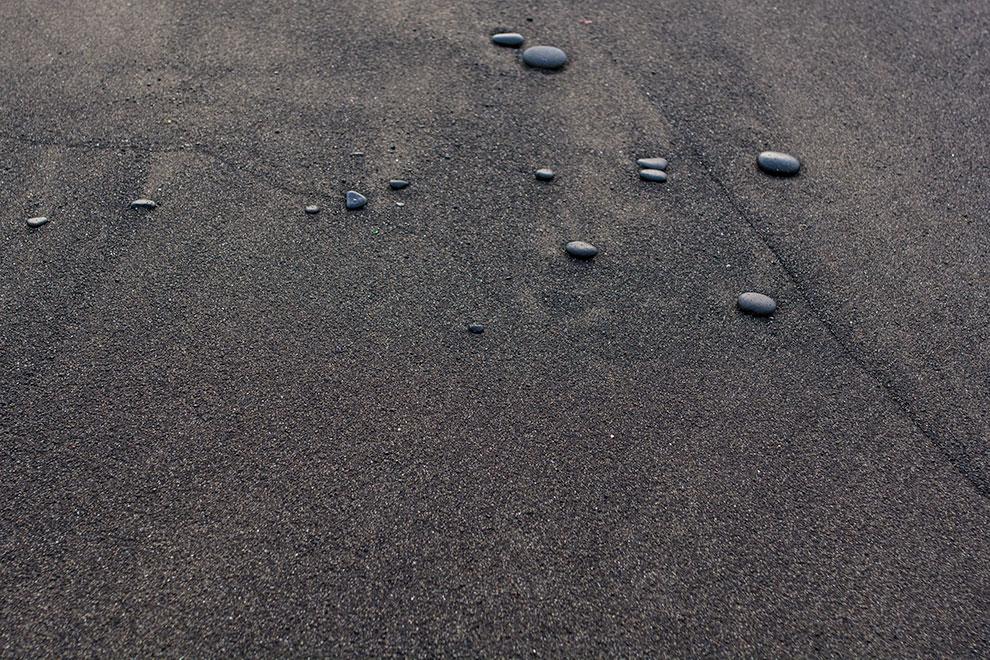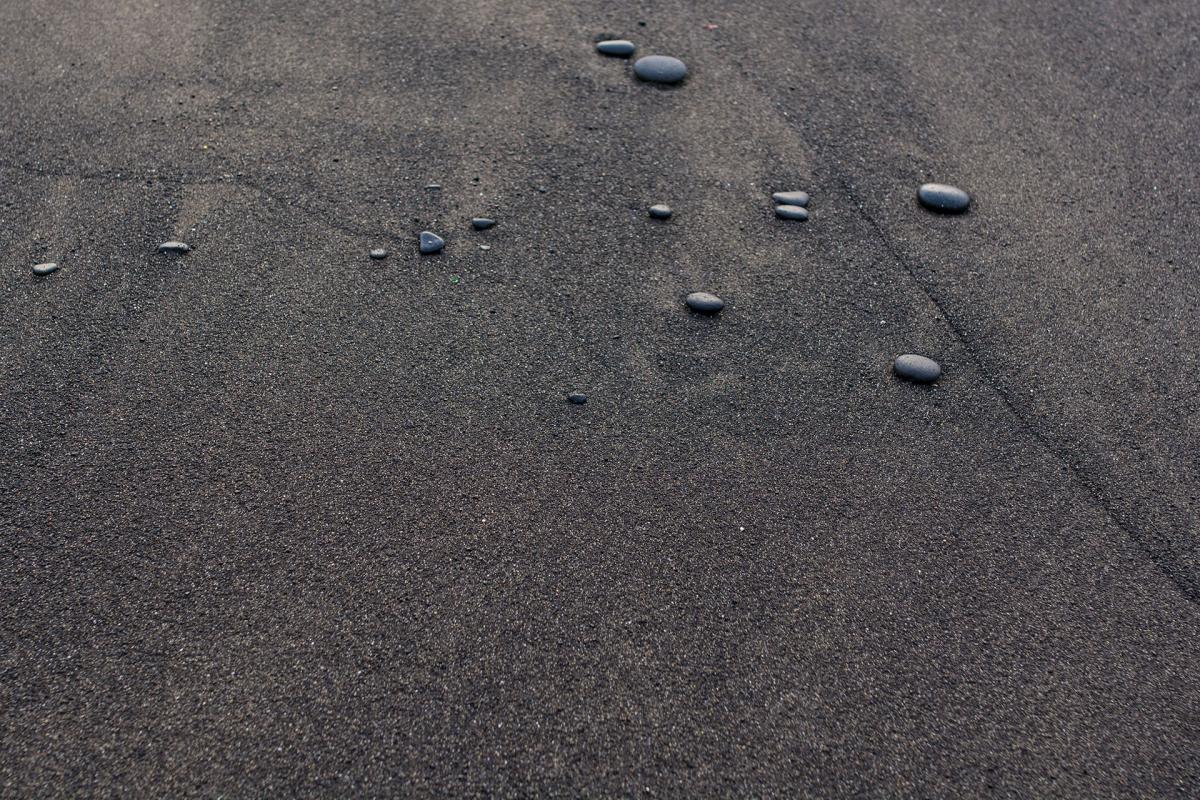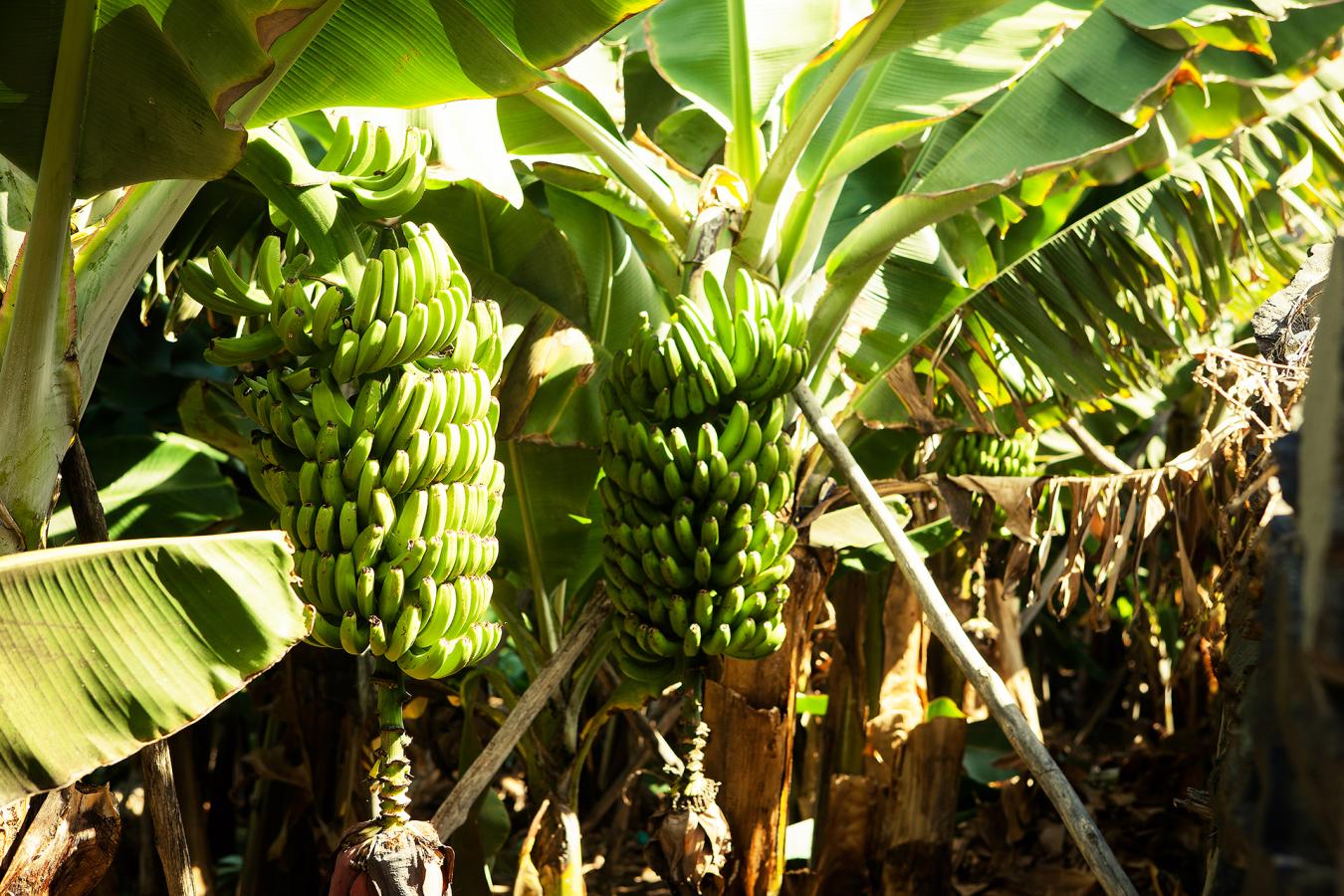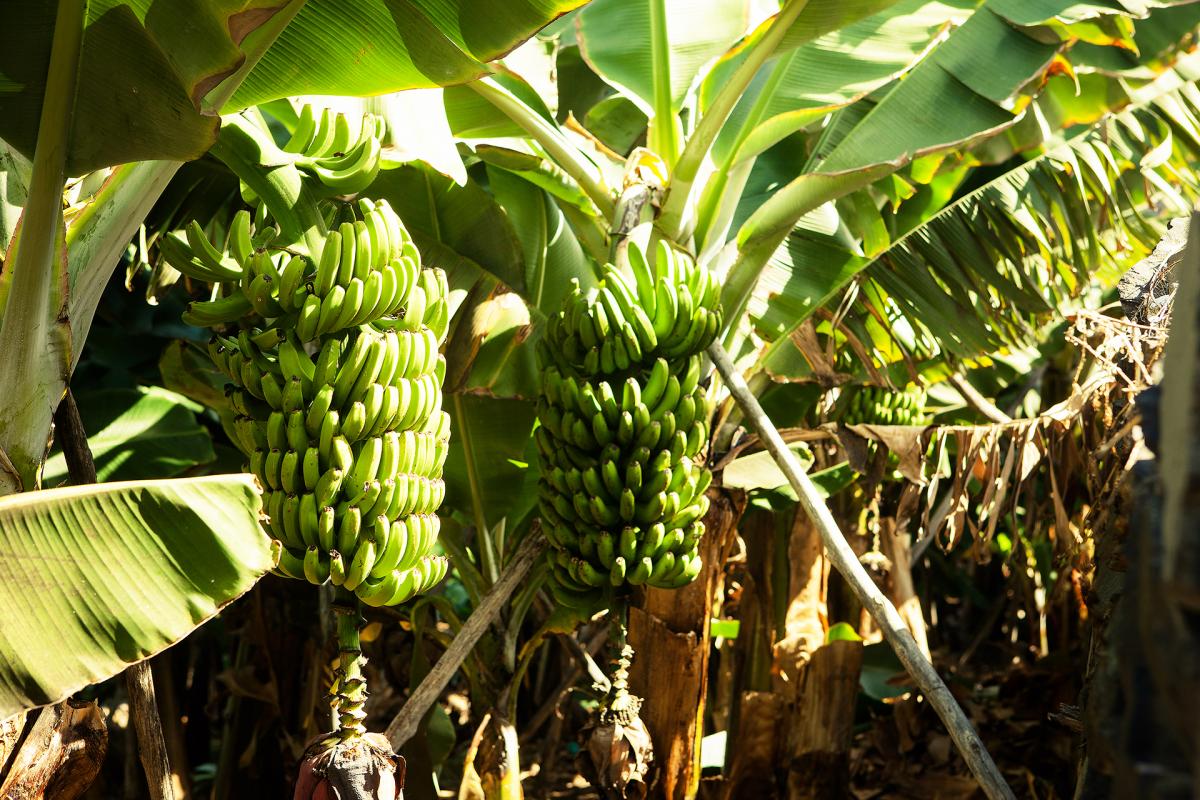 Contenido
Bajamar 
This beach, located in the east of La Palma, is one of the most popular places for locals to swim. It is 700 metres long with black sand. It is located very close to Santa Cruz de La Palma. There are cafes and restaurants nearby. It is a great spot for early-risers that want to see the best sunrise of their lives. 
Imágenes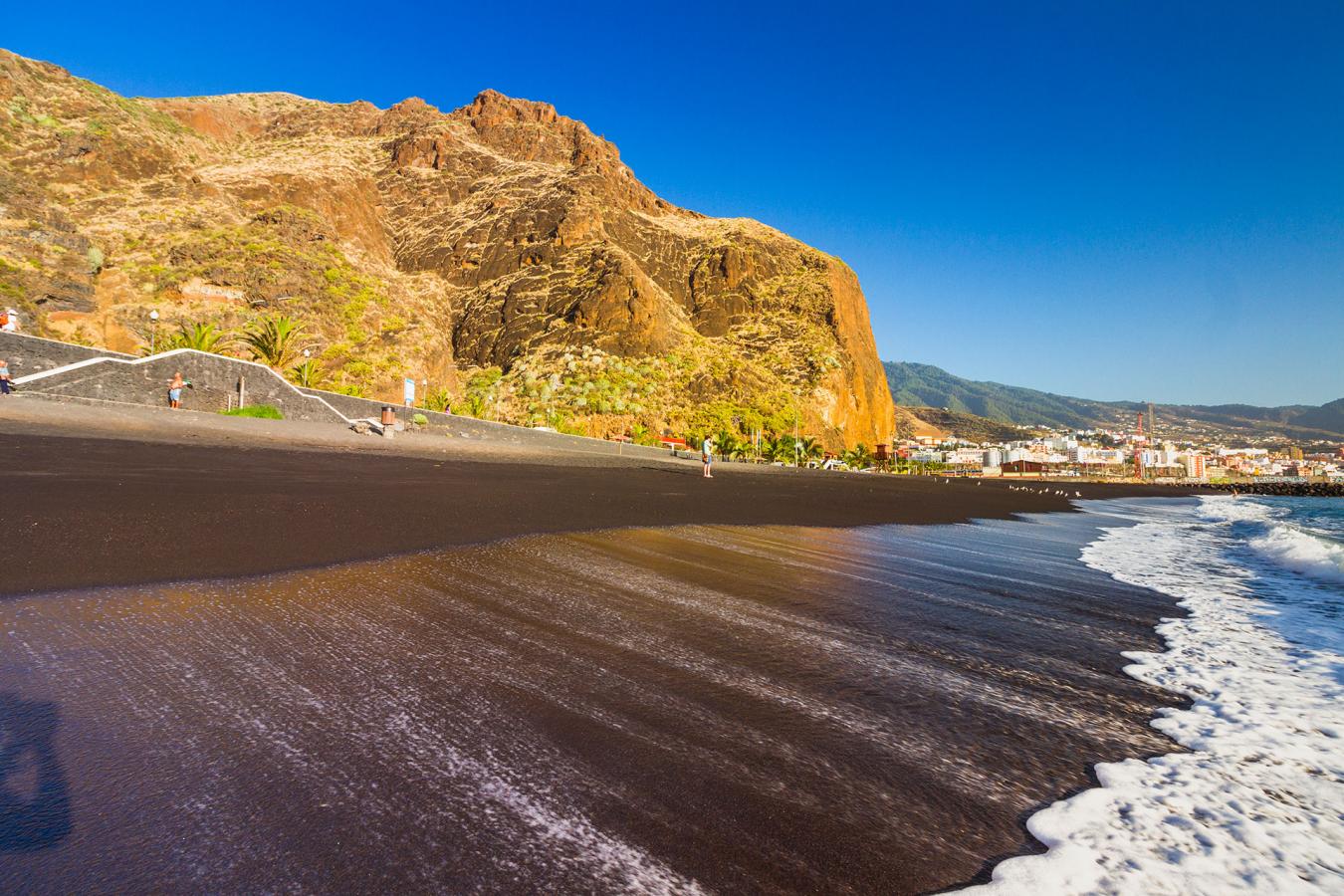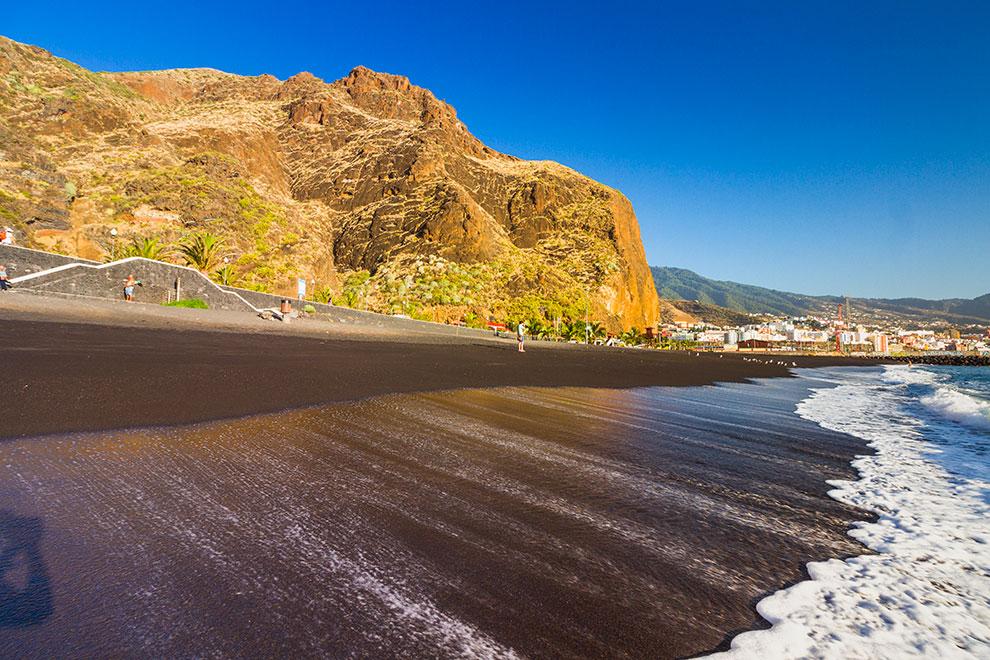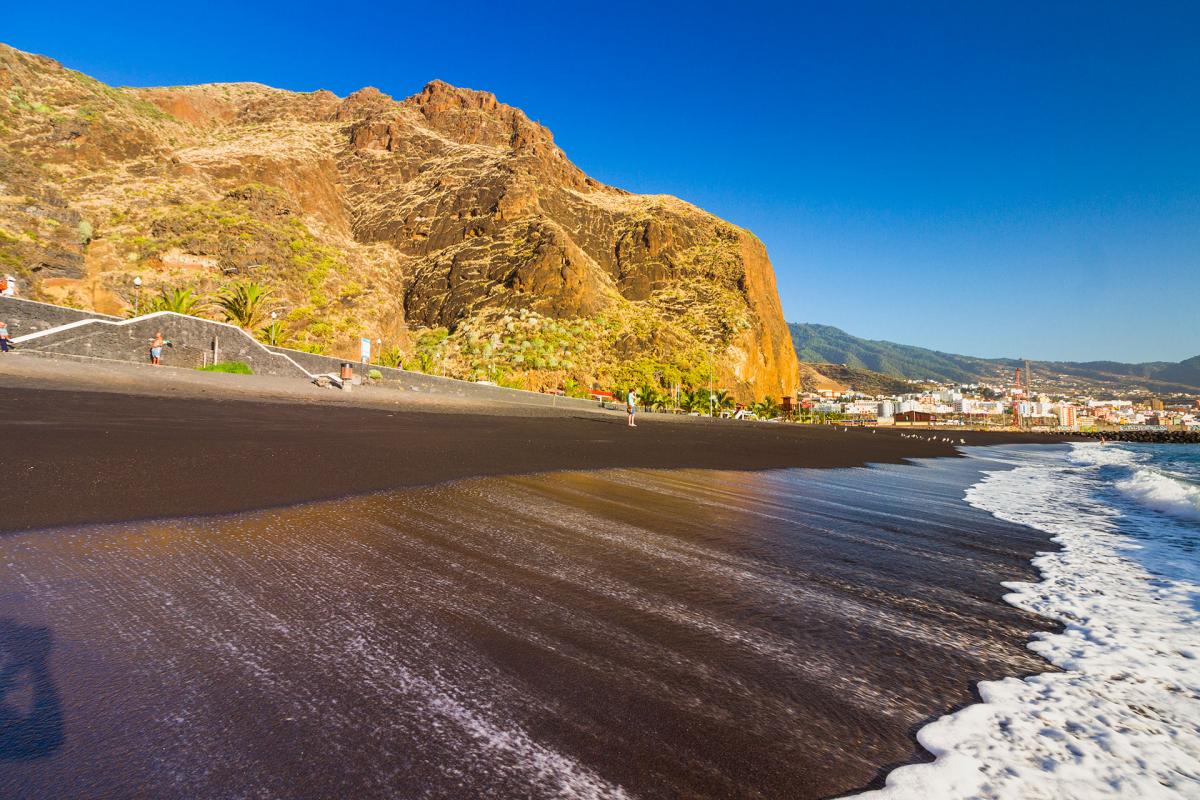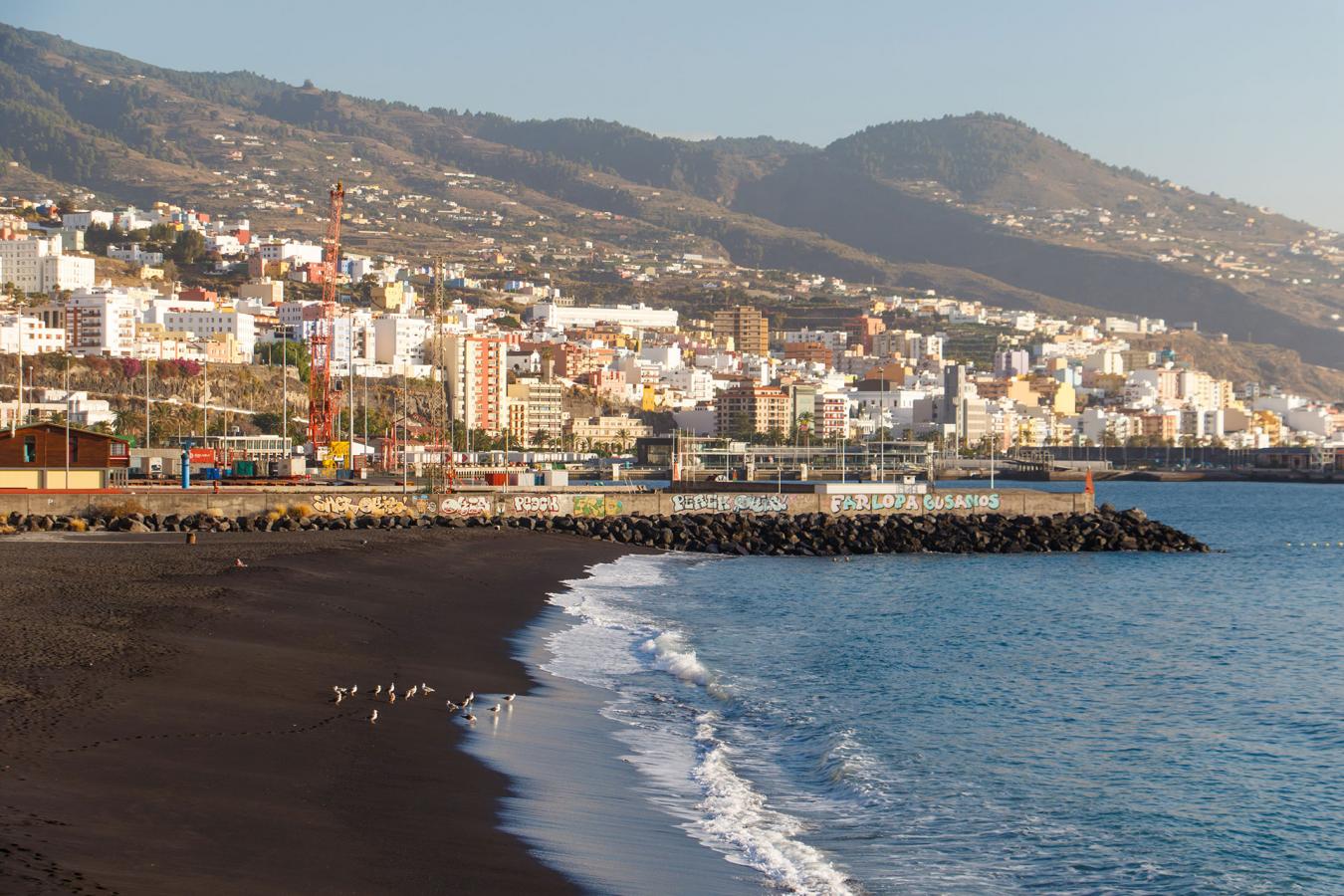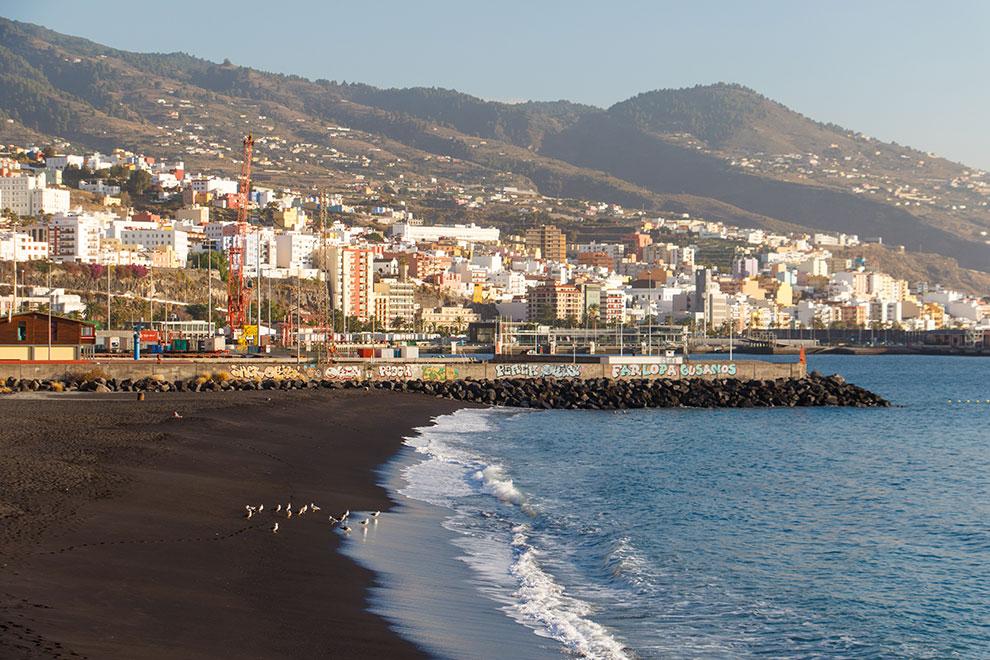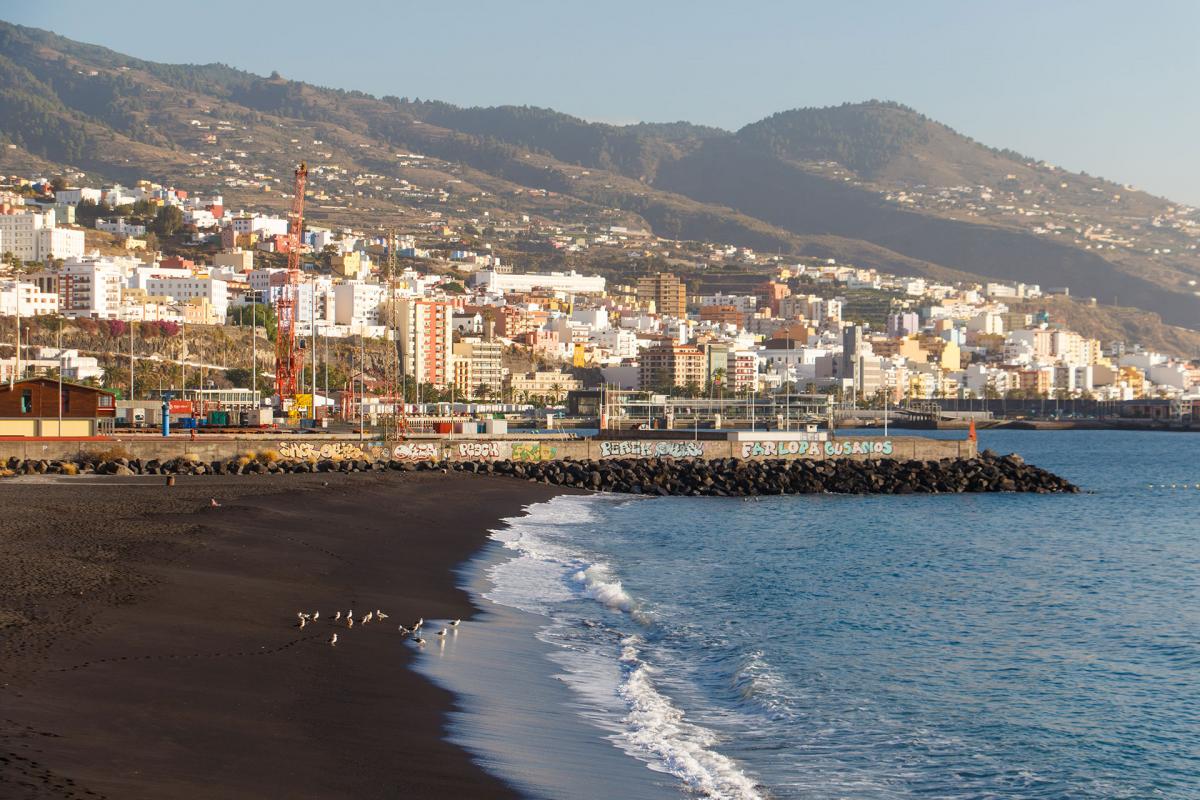 Contenido
Los Cancajos 
The beach of Los Cancajos, located near Santa Cruz de La Palma, has a concave shape and is blessed with dark sand. It is a wide space that allows for open-mindedness. Volcanic rock has been used to make a breakwater, so swimming can be undertaken in calm waters throughout the year. There is a wealthy ocean bed which makes it a recommended spot for divers.  
Imágenes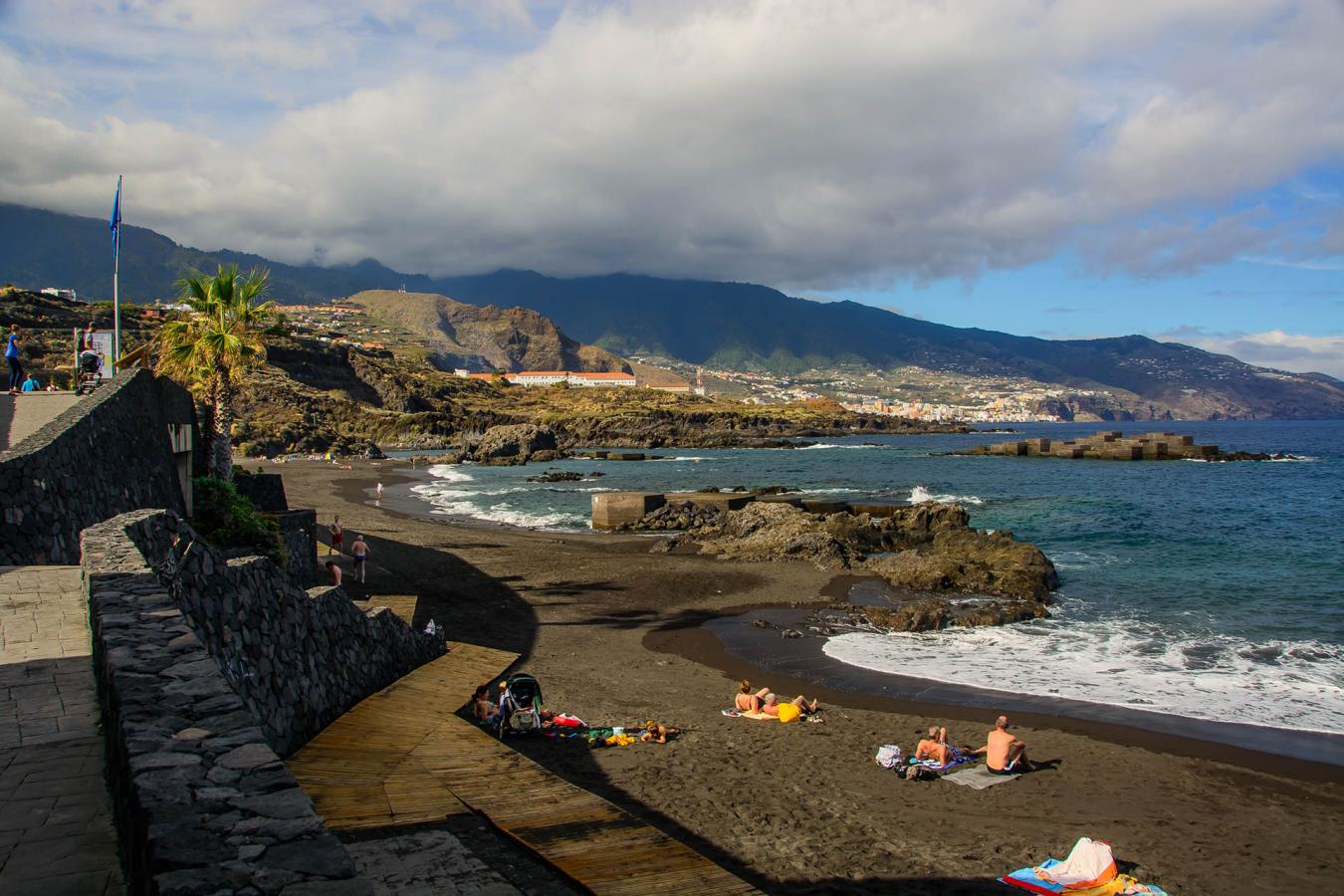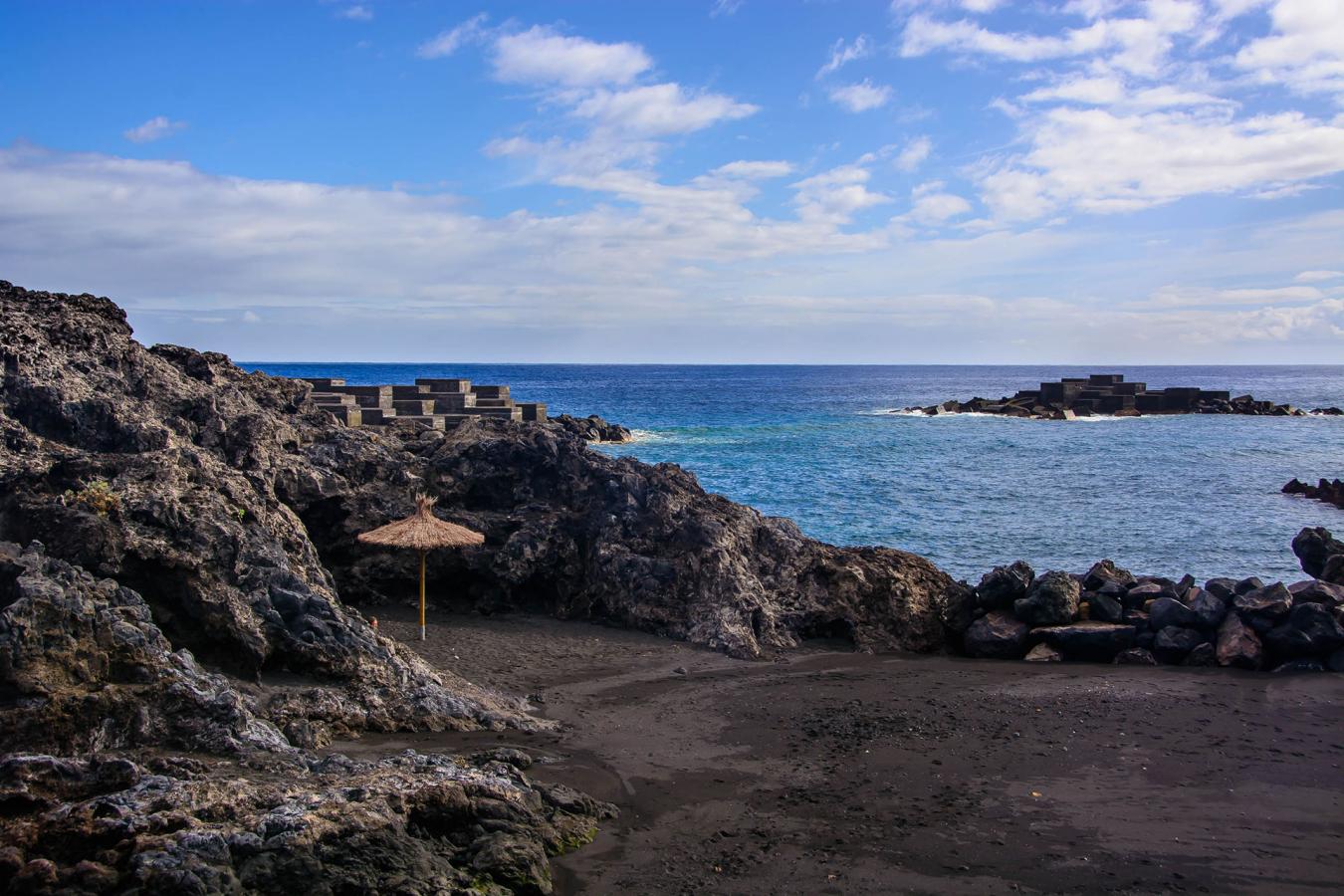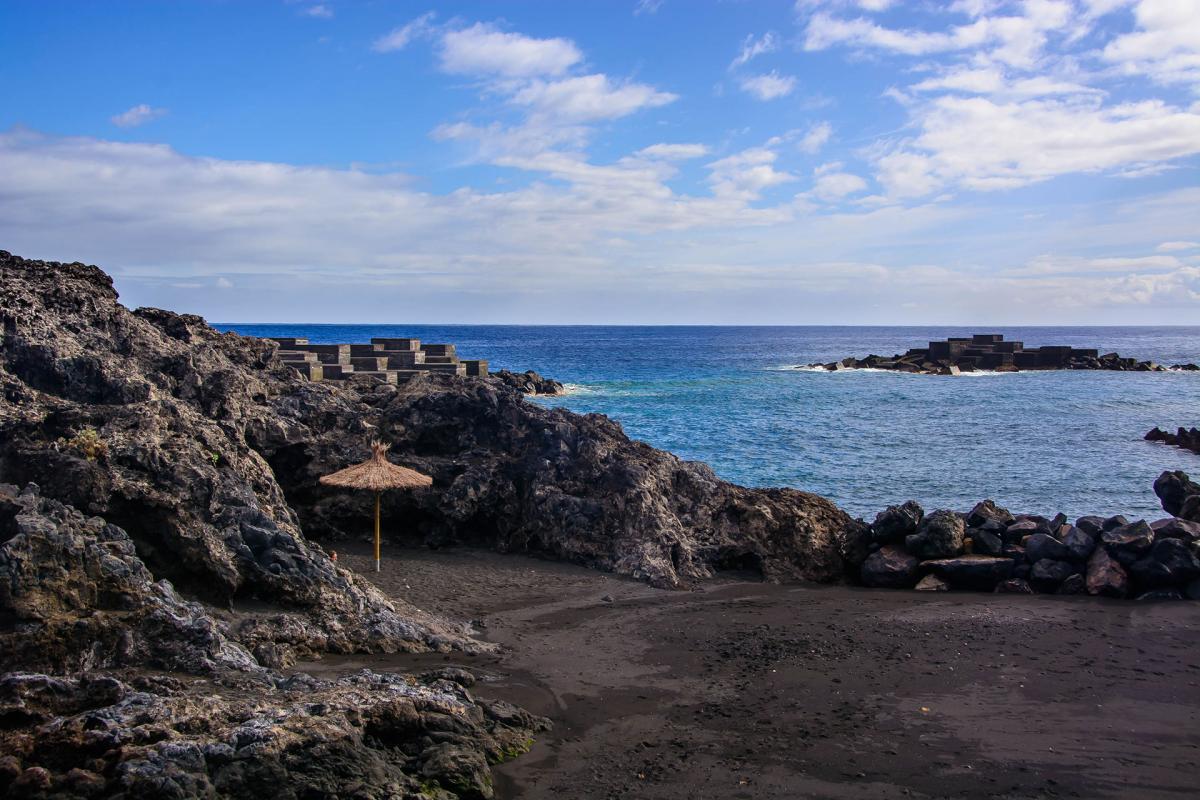 Contenido
Nogales 
Nogales has beautiful mountains, captivating trails and a landscape that mixes dark lava formations with a crystalline ocean. The beach has dark volcanic sand and is located at the foot of a cliff. These features give the spot a wild mystical aura.  
Imágenes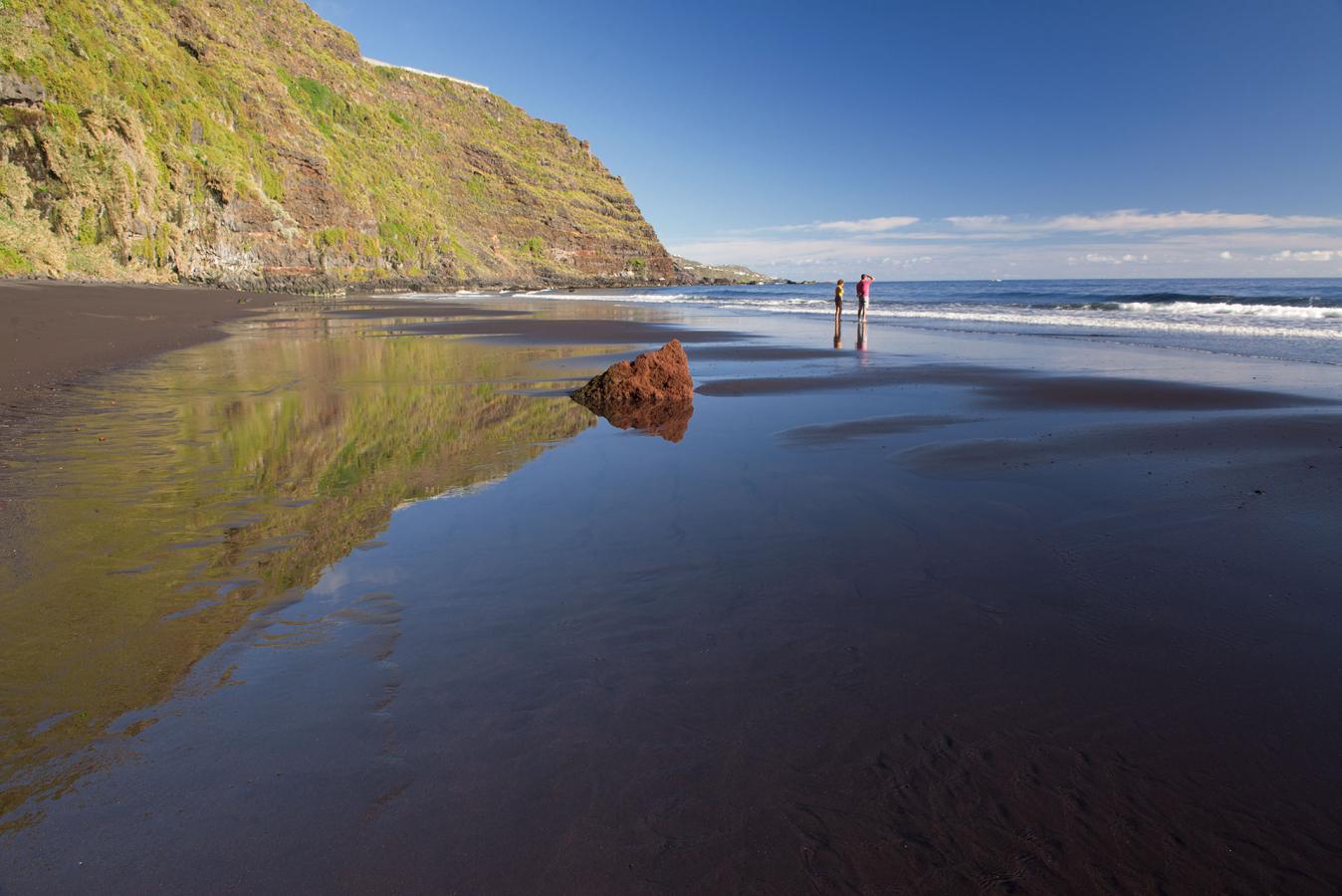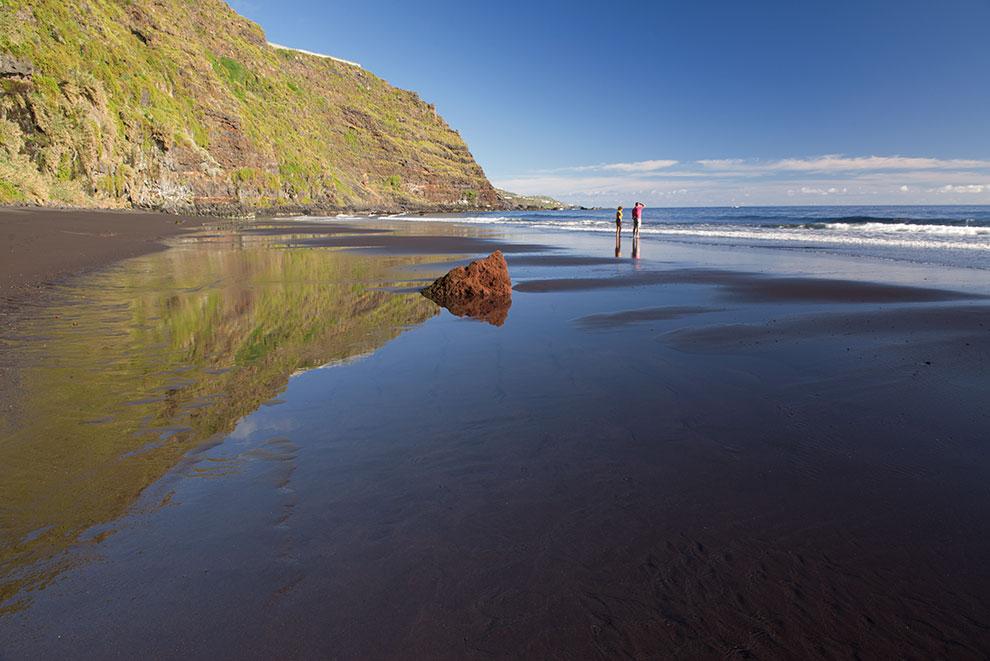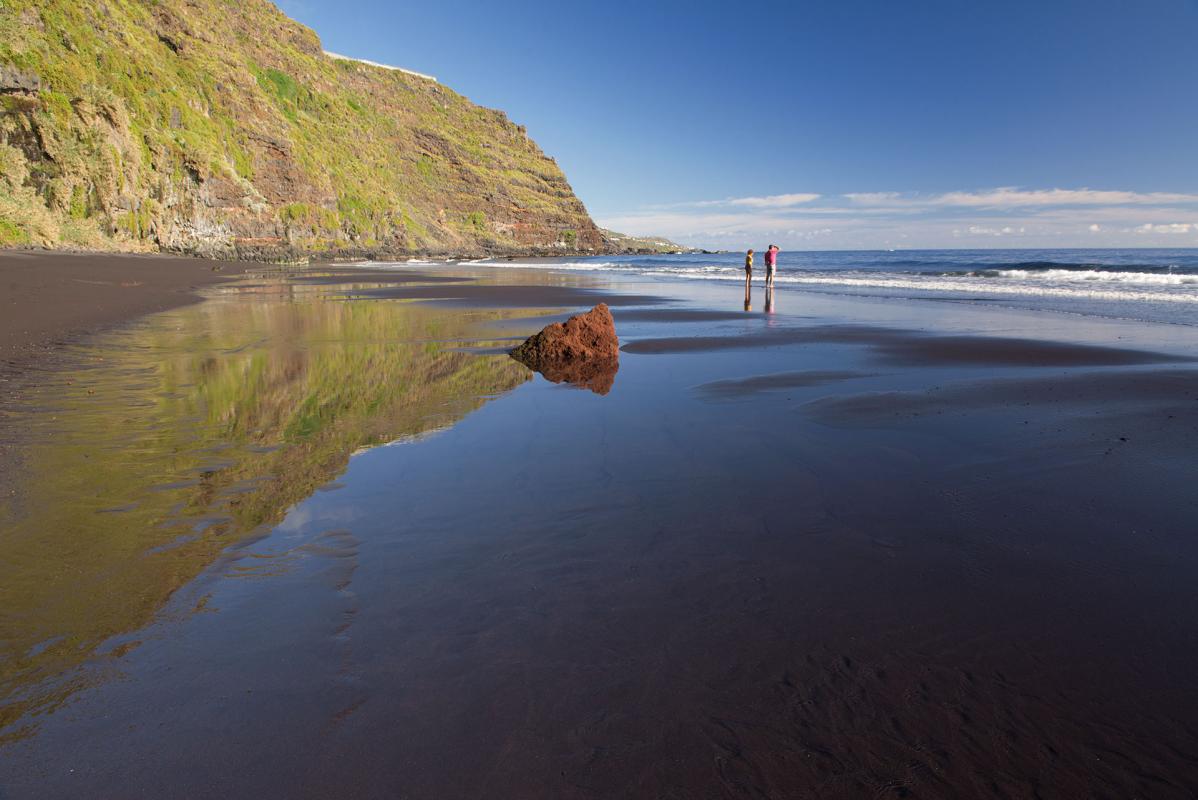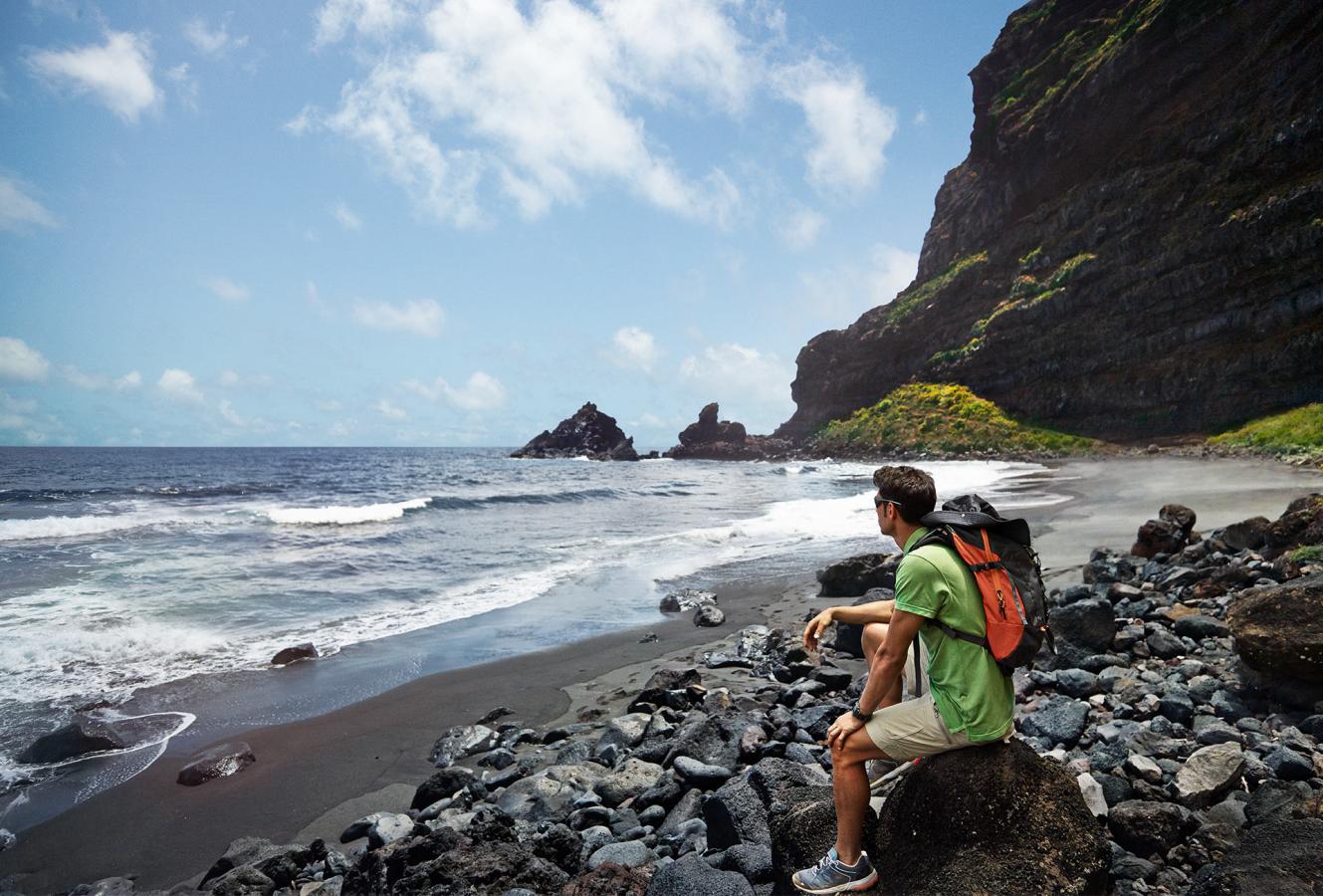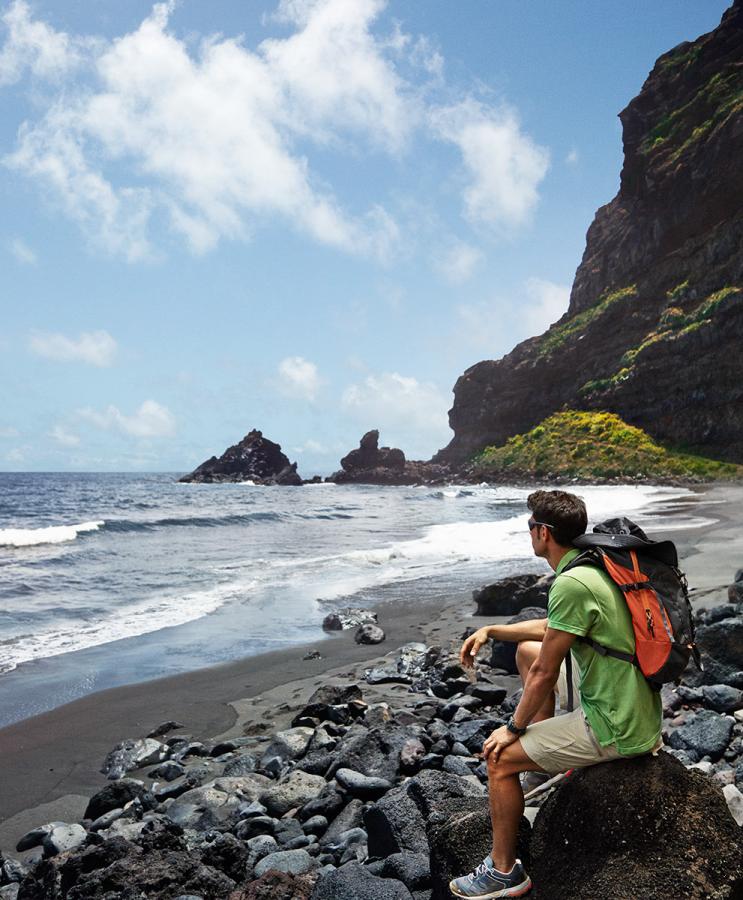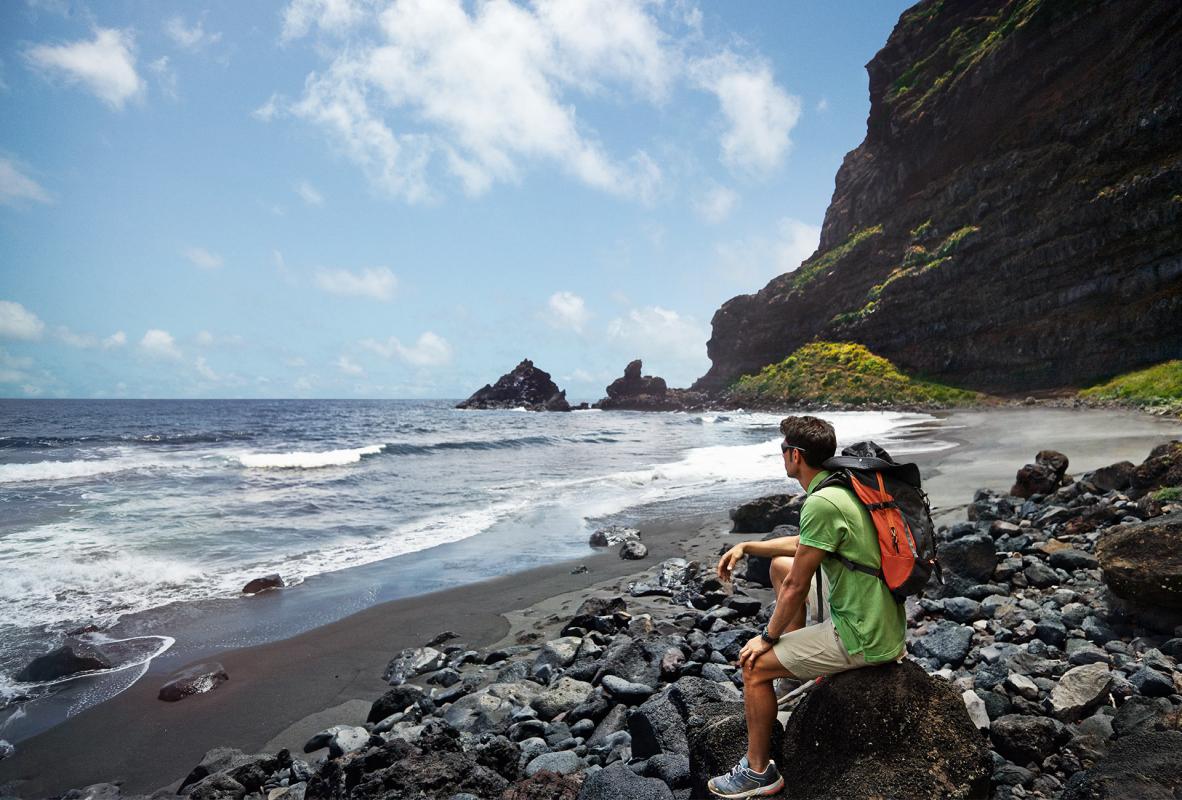 Contenido
Charco Verde 
Charco Verde is immersed in natural splendour. With calm waters, it is an ideal cove for a family day out. The beach is 150 metres long. Cliffs and banana trees mark the area which is easily accessible by road.  
Imágenes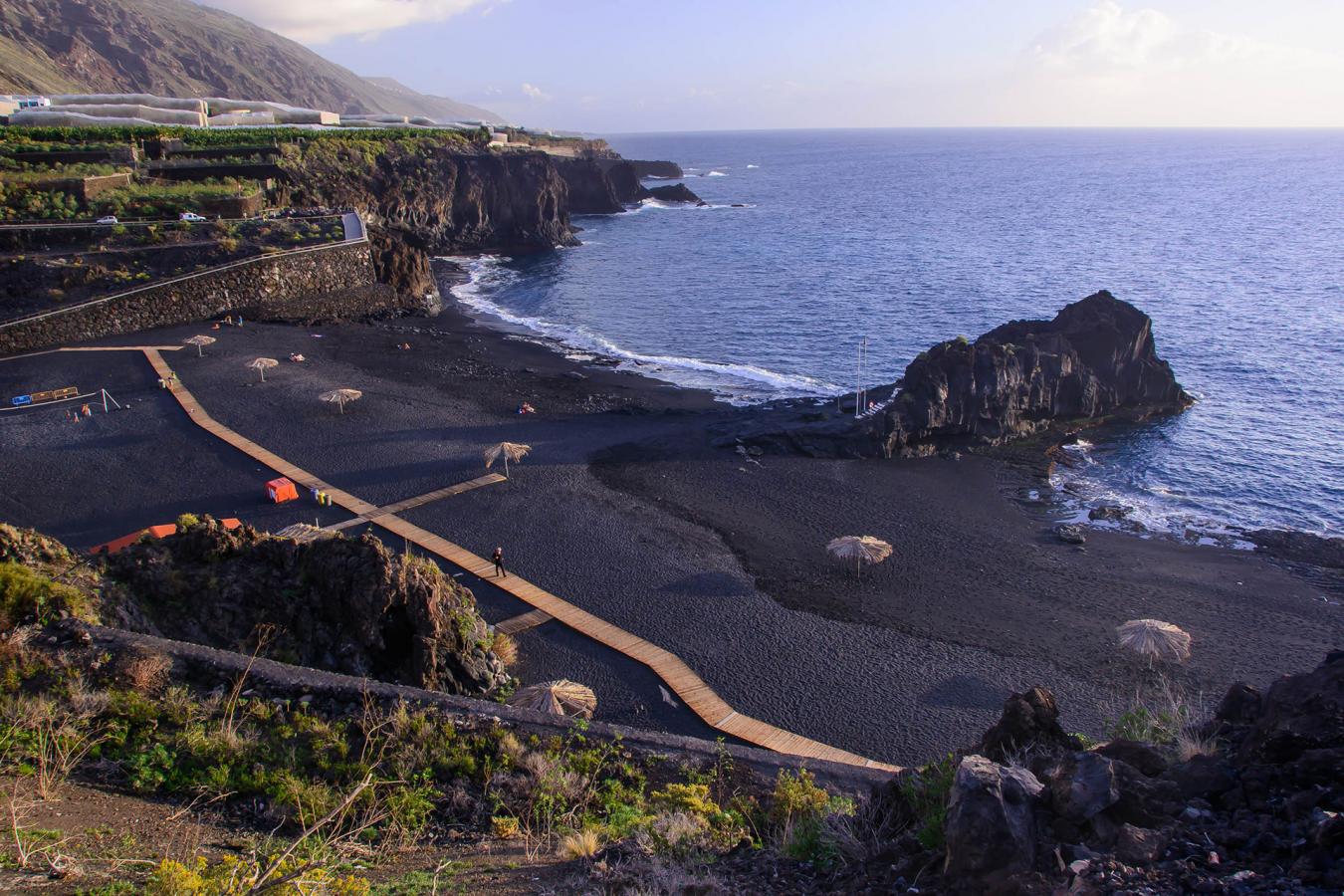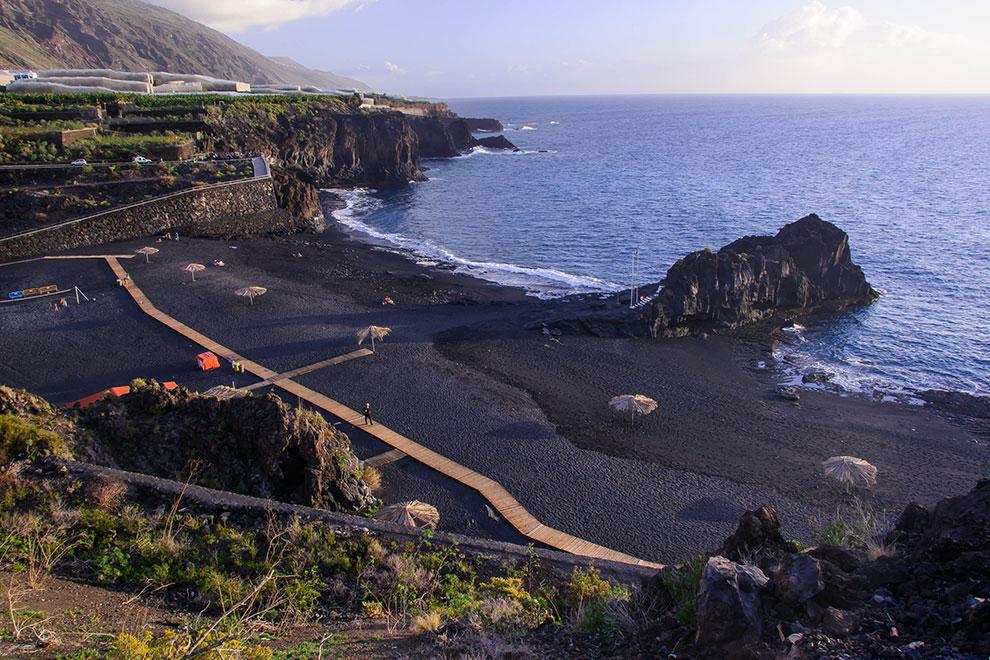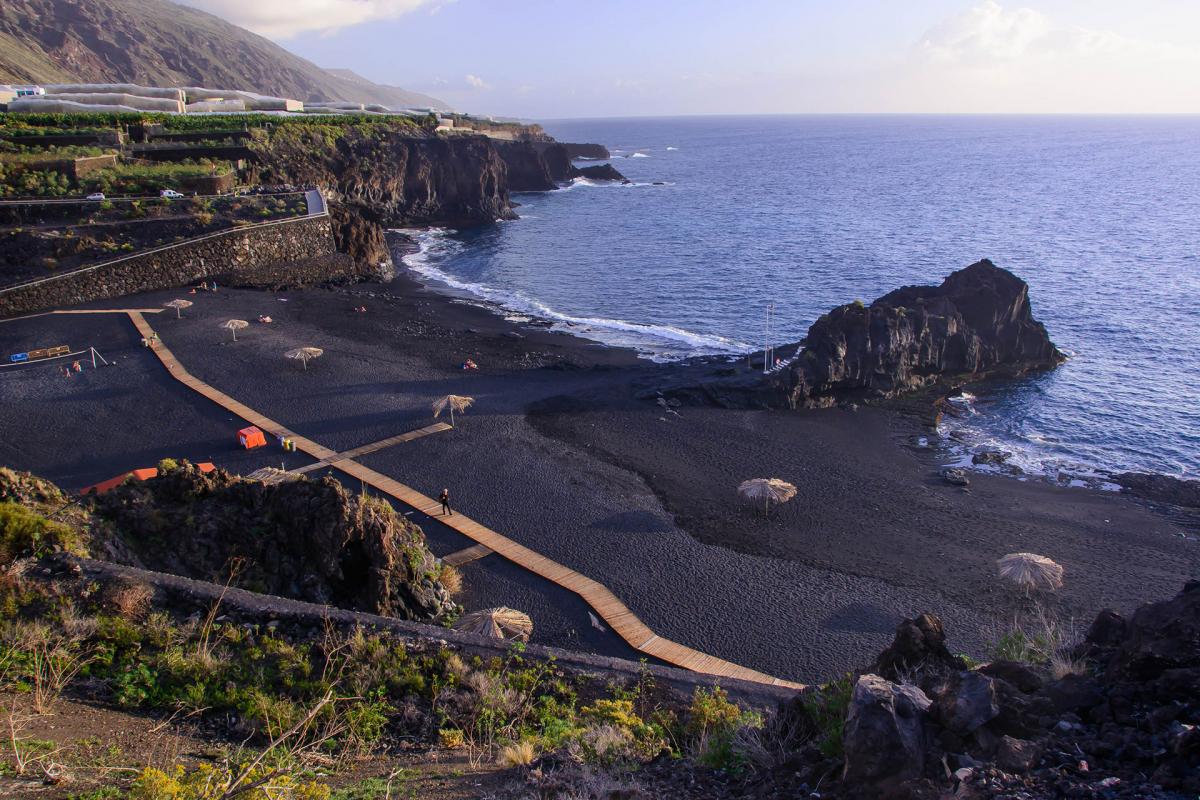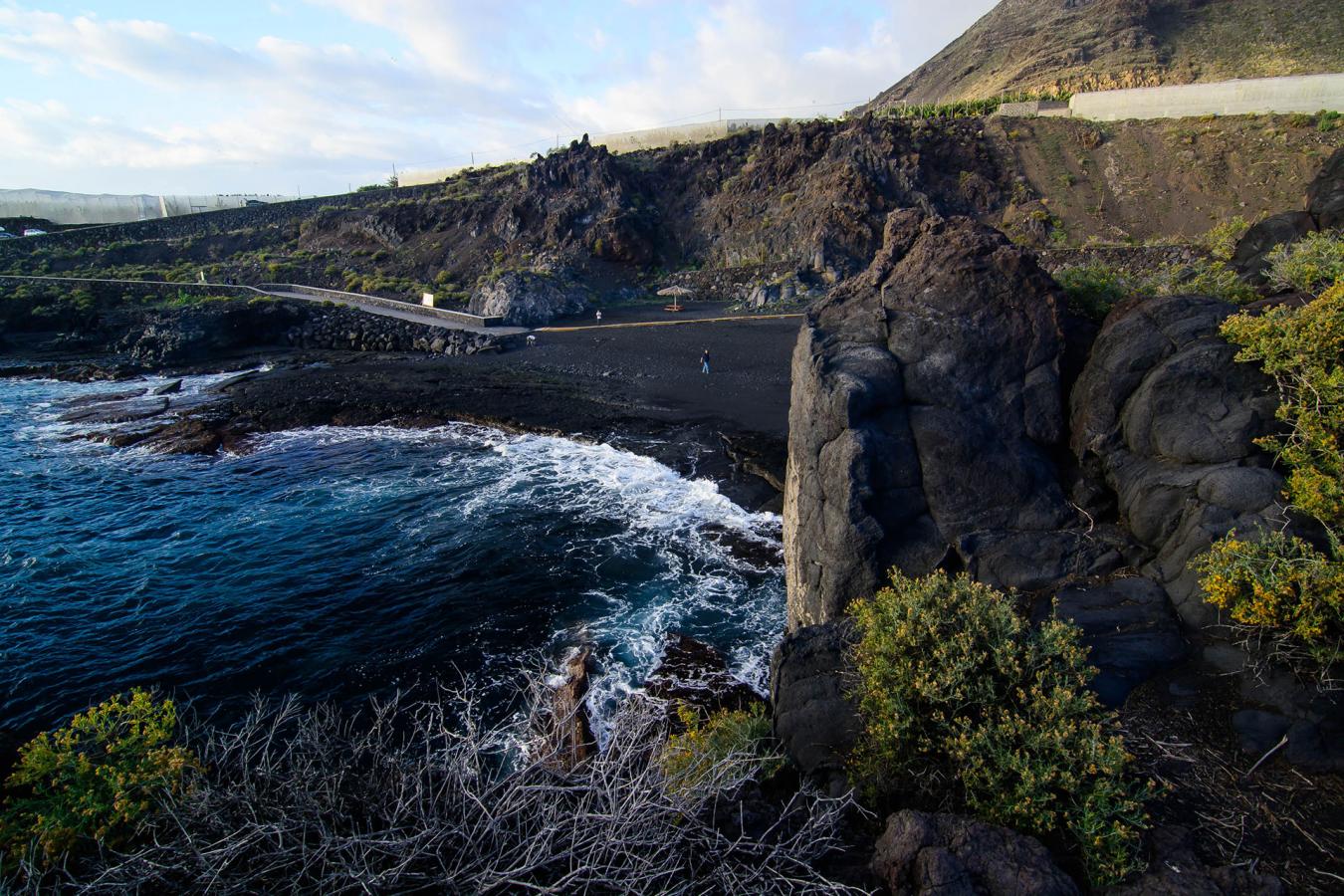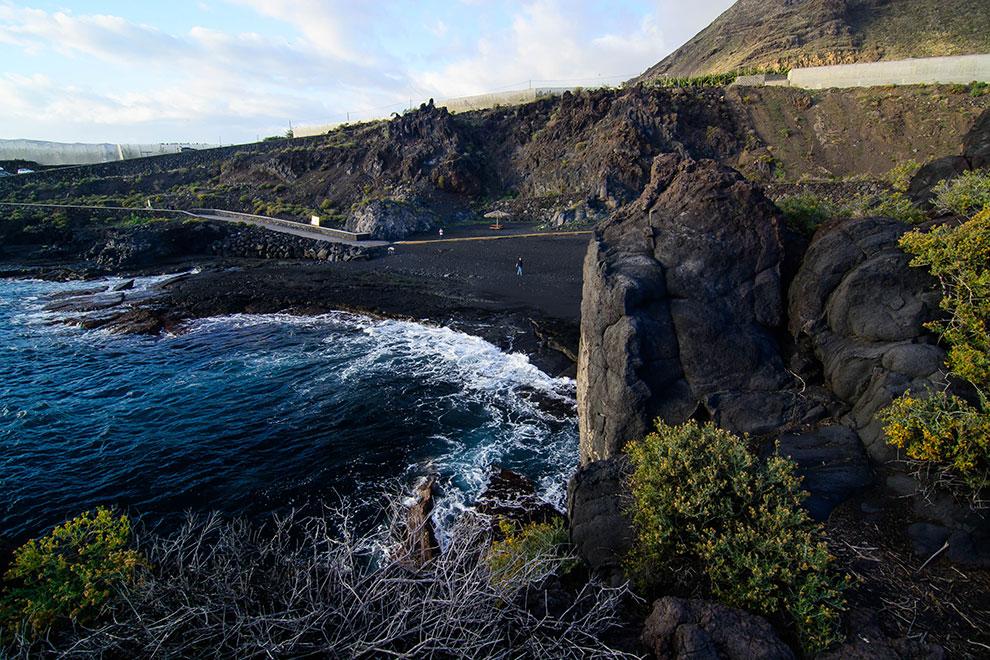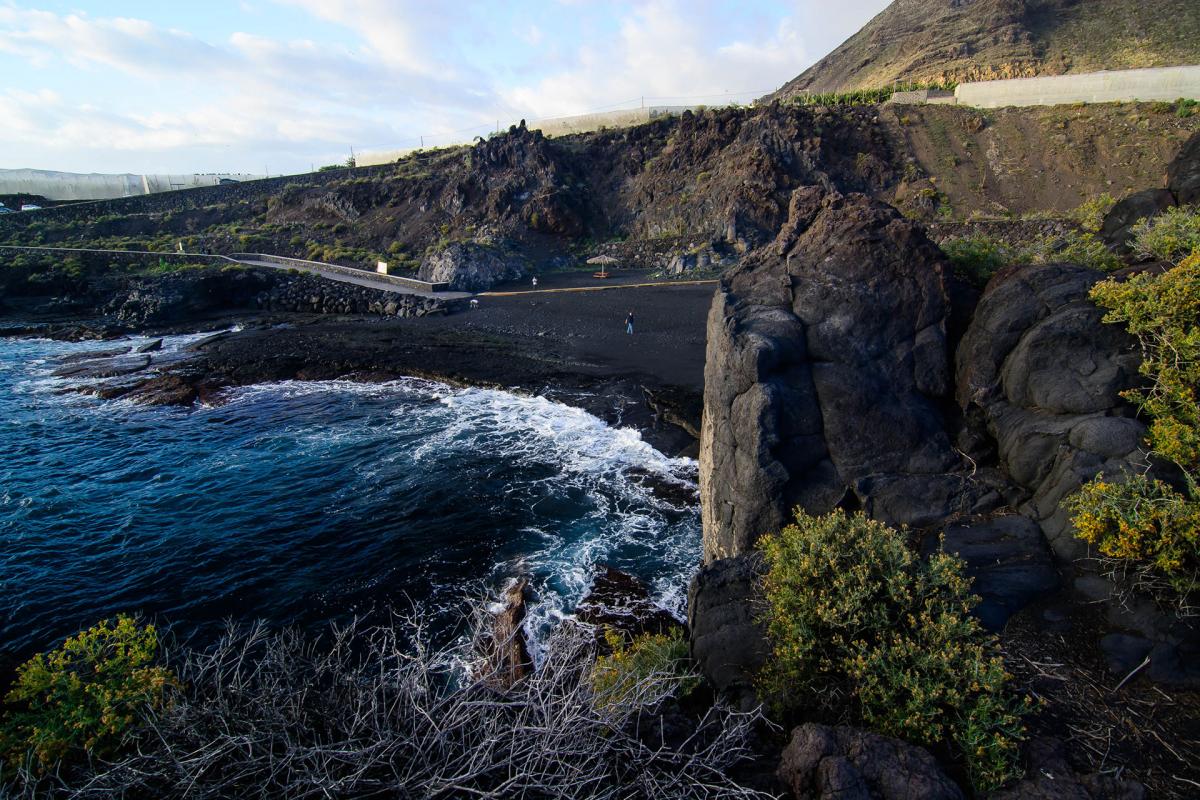 Contenido
… Beaches for surfer: 
In winter, surfers opt for Echentive beach (Playa Nueva). In the summer they prefer Nogales beach. 
… A note for swimmers: 
The beaches on the south of the island are more comfortable for swimming.  In this part of the island there are wonderful spots to plunge into the Atlantic Ocean.