A review of the best beaches in the Canary Islands according to the type of traveler you are.
Imágenes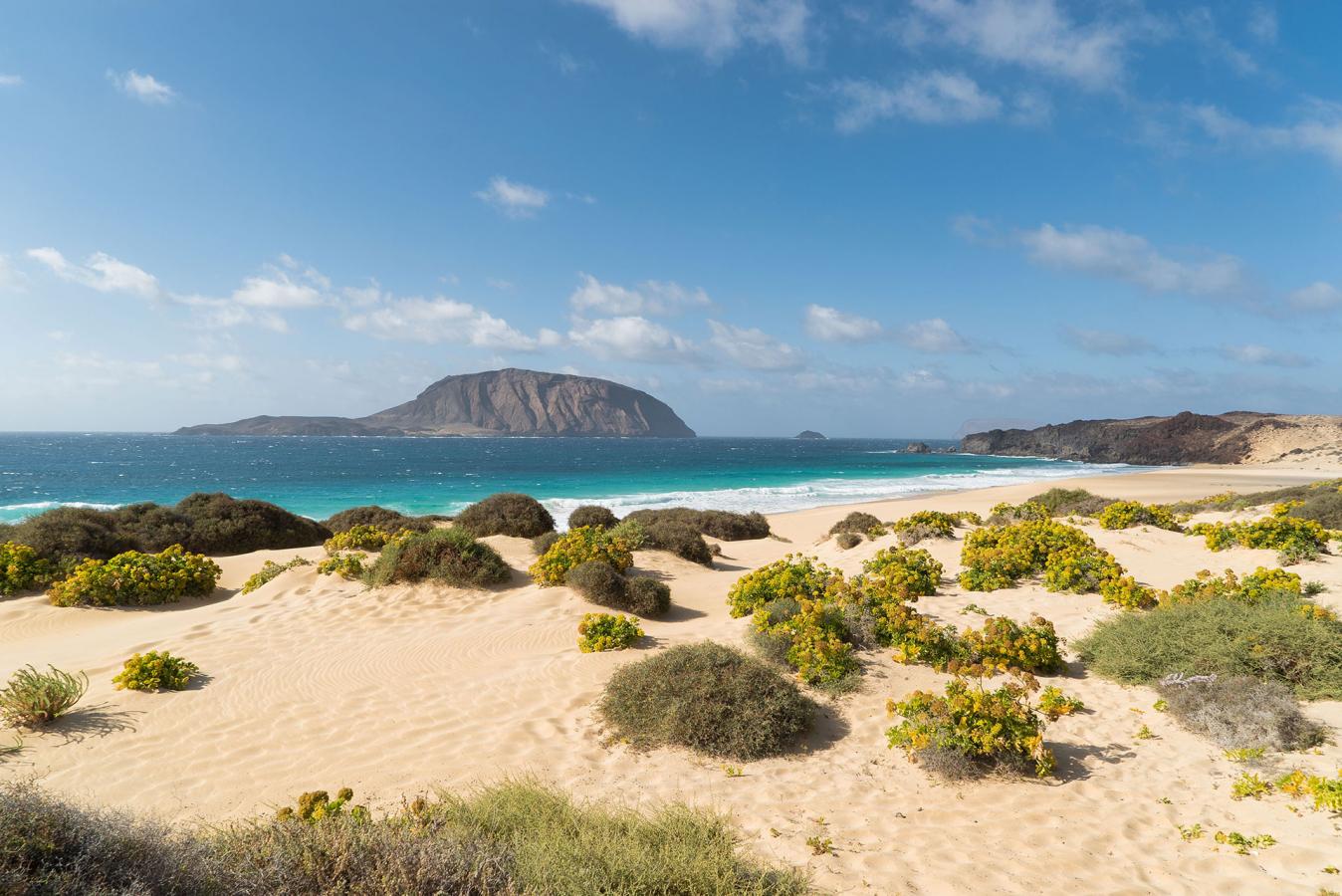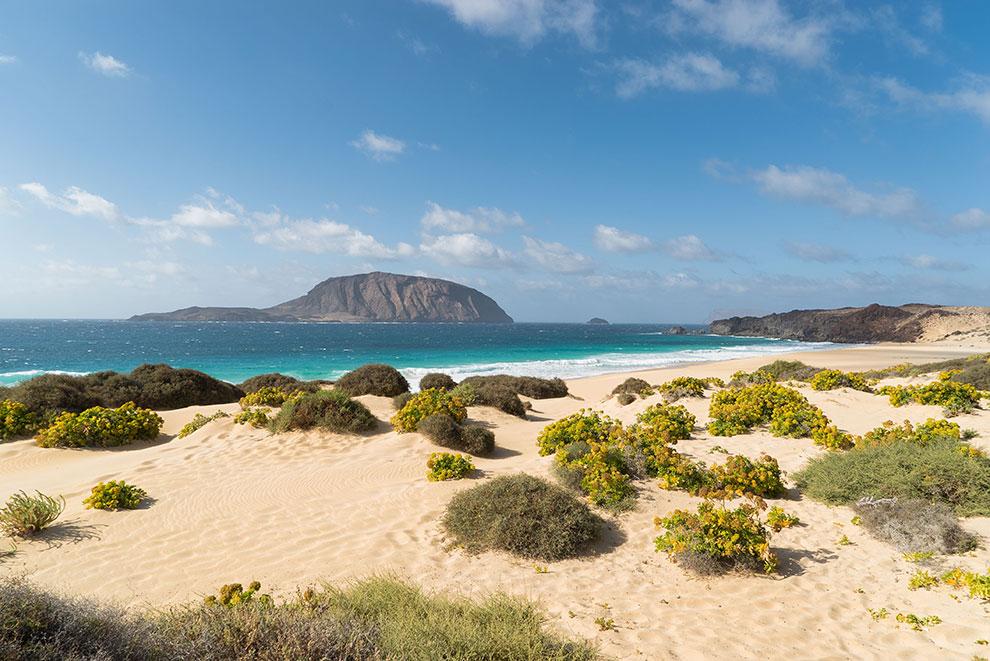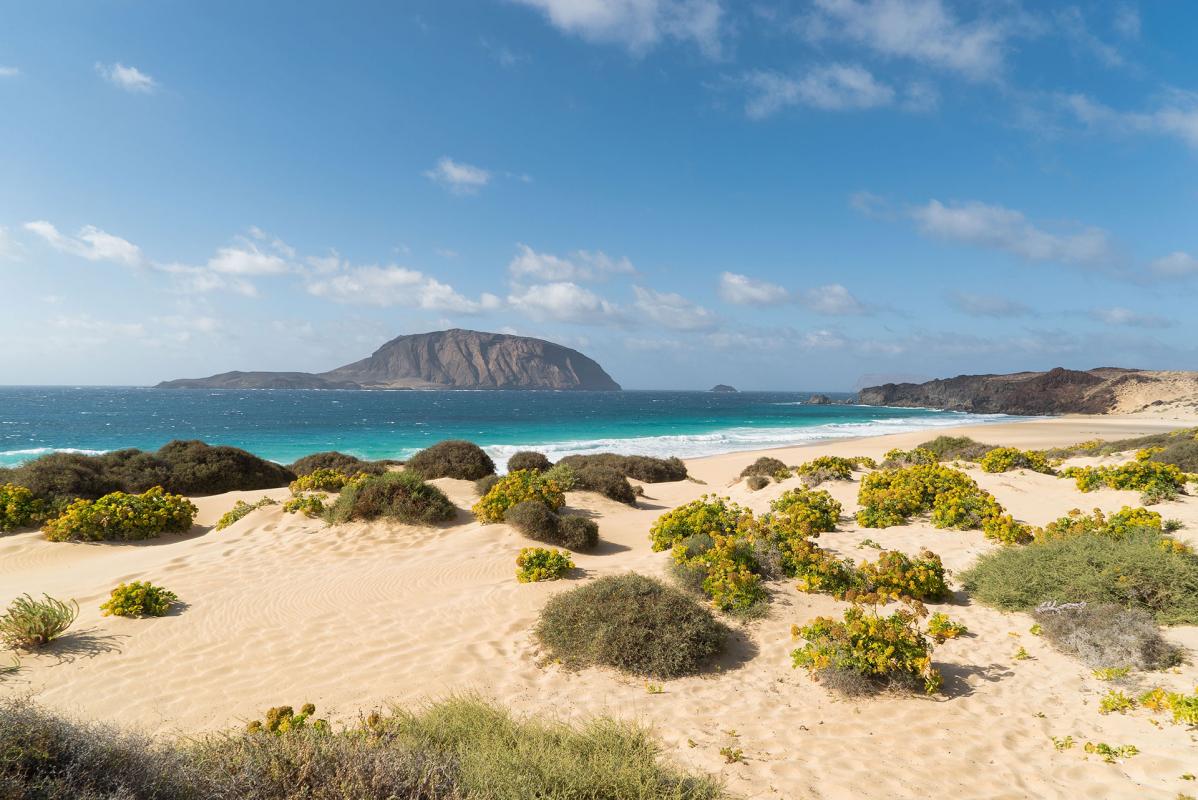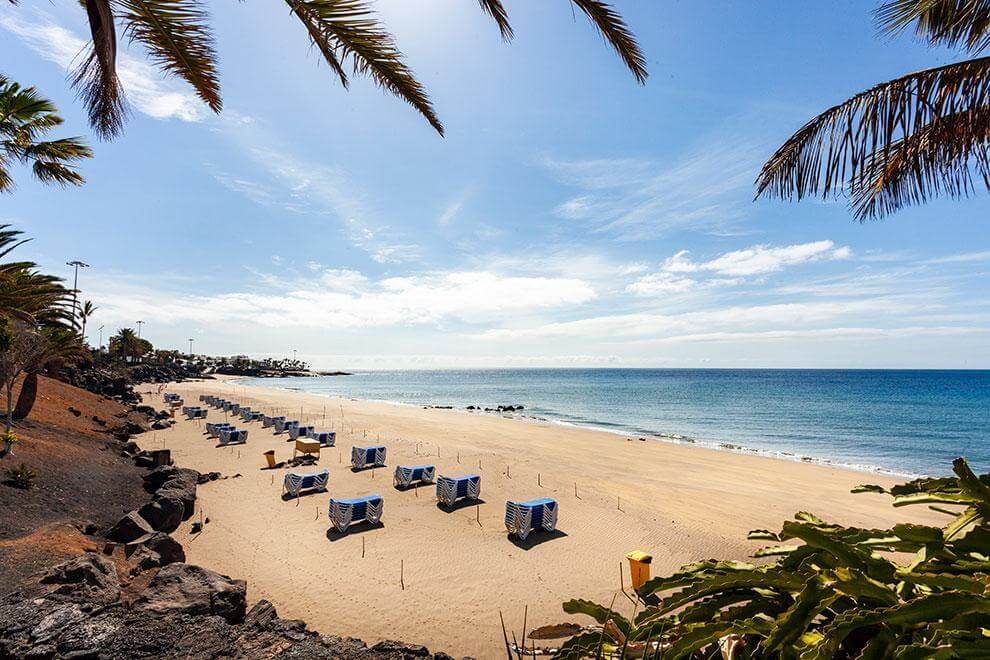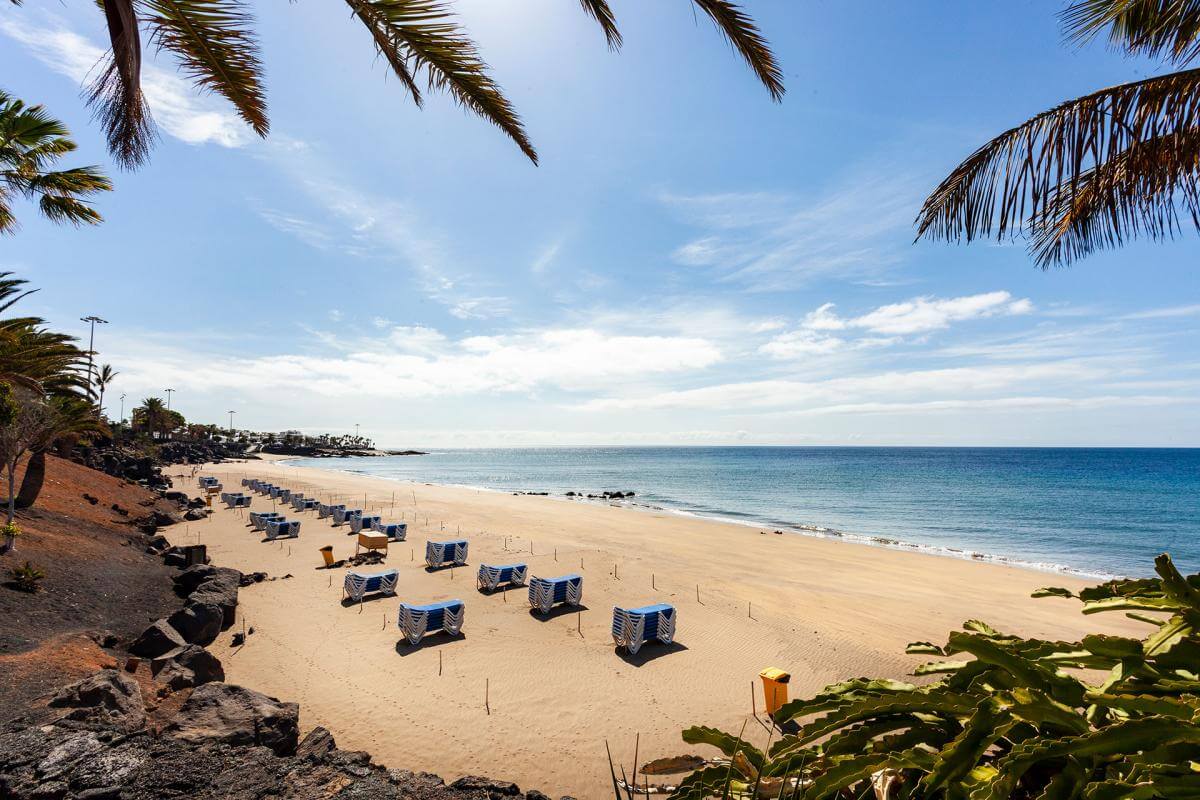 Contenido
The long, sunny days of the Canary Islands, which transform the archipelago into an eternal spring with an average annual temperature of 24º C, invite you to slip into your swimsuit and discover some of its more than 500 beaches. In the Canary Islands we will find different types of beaches for all the public and all tastes: virgin and solitary coves or extensive and lively, comprising smooth golden sand or black volcanic sand, with a sea of soothing transparent waters to have fun with the family, or with the ideal waves to practice aquatic sports, with leisure activities to have fun with the friends...it is only necessary to choose which is better suited to our plan and to forget everything during a few idyllic beach days.
Imágenes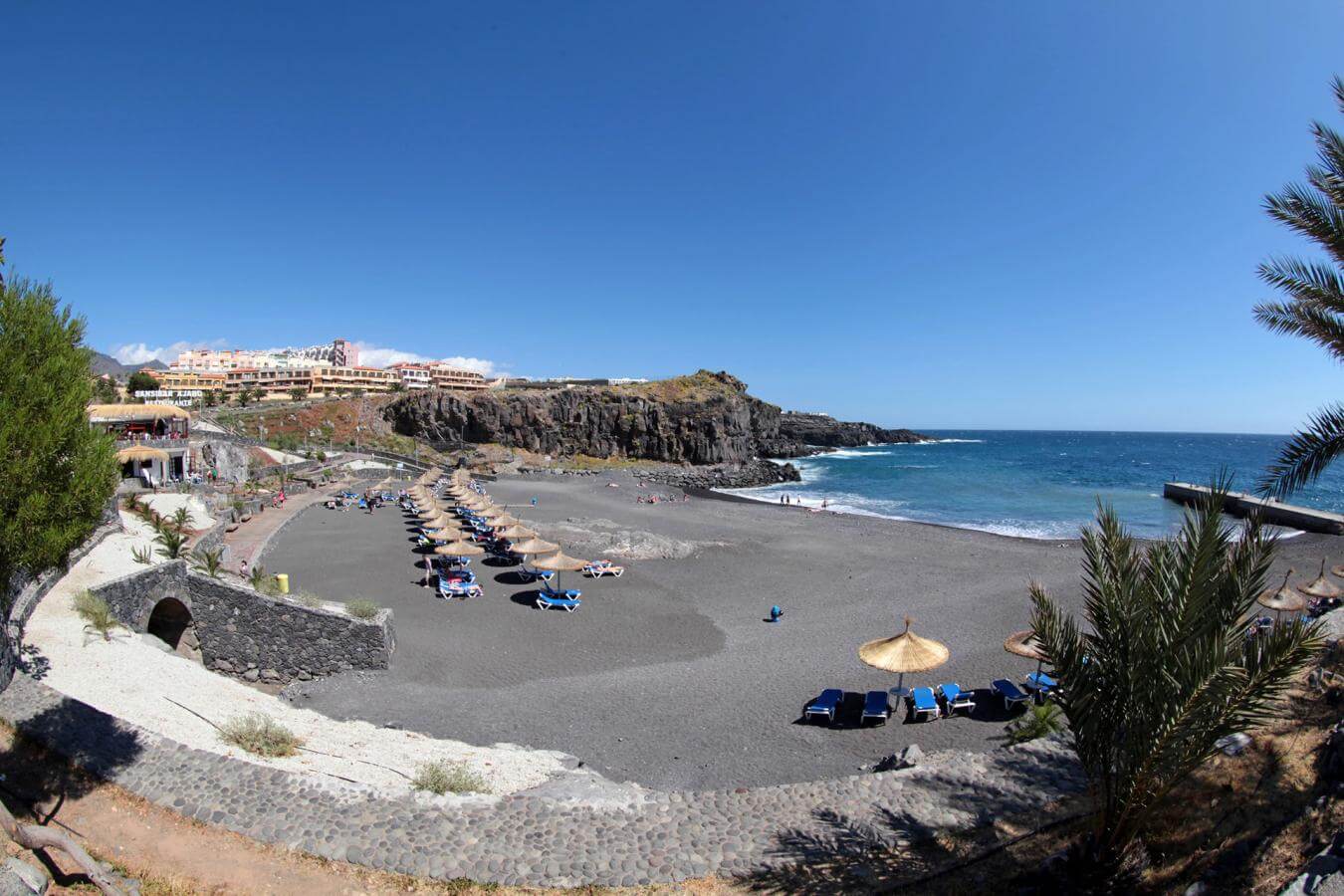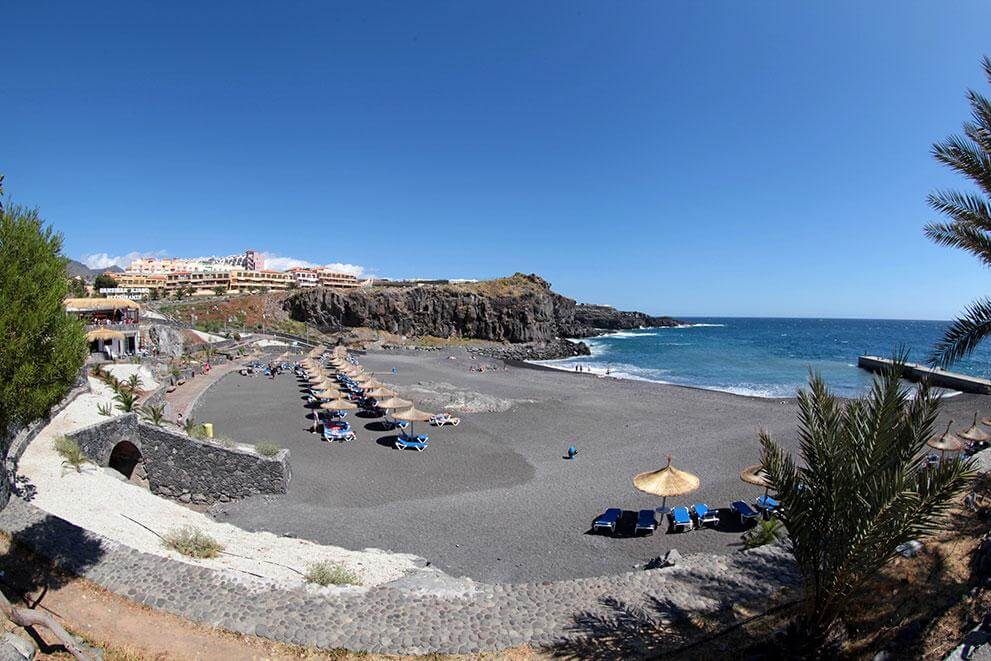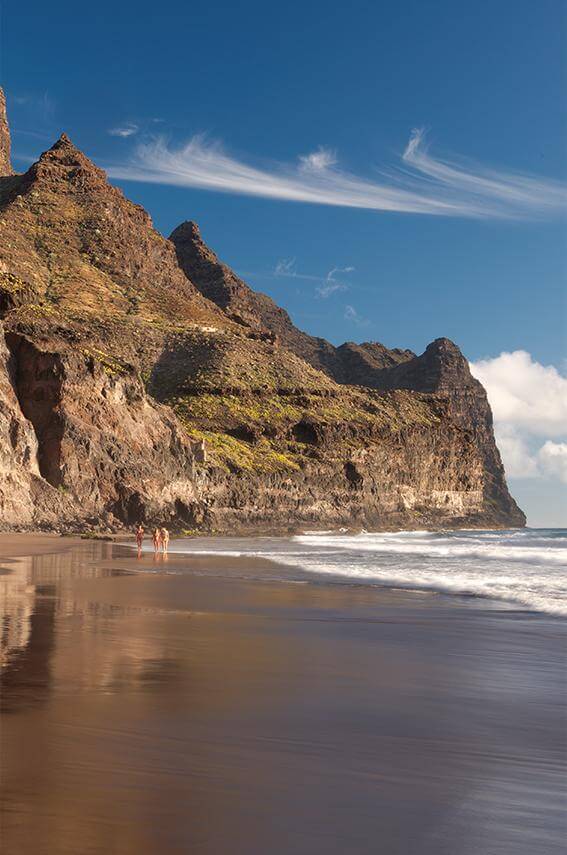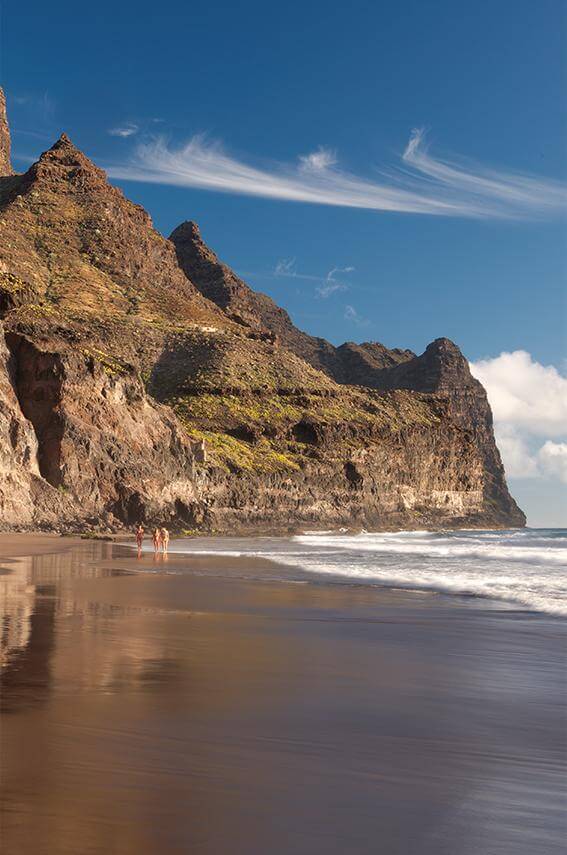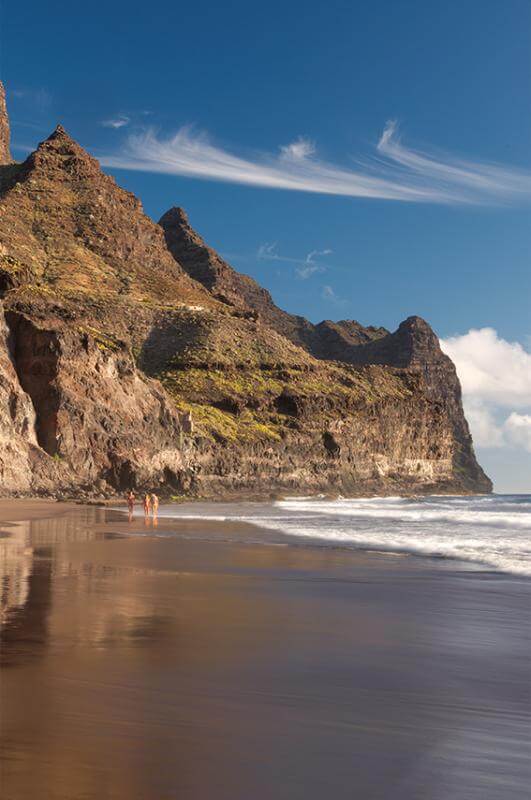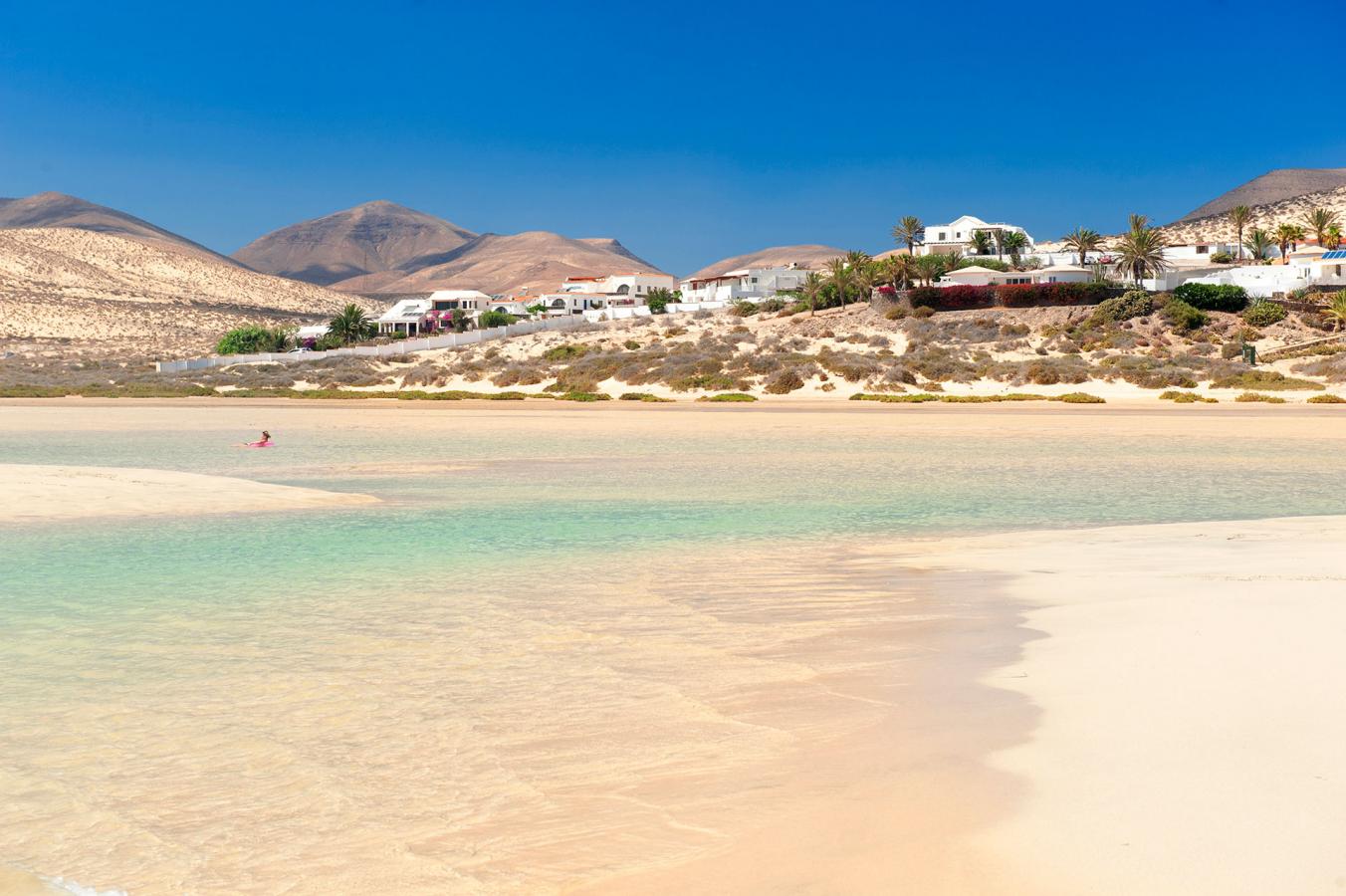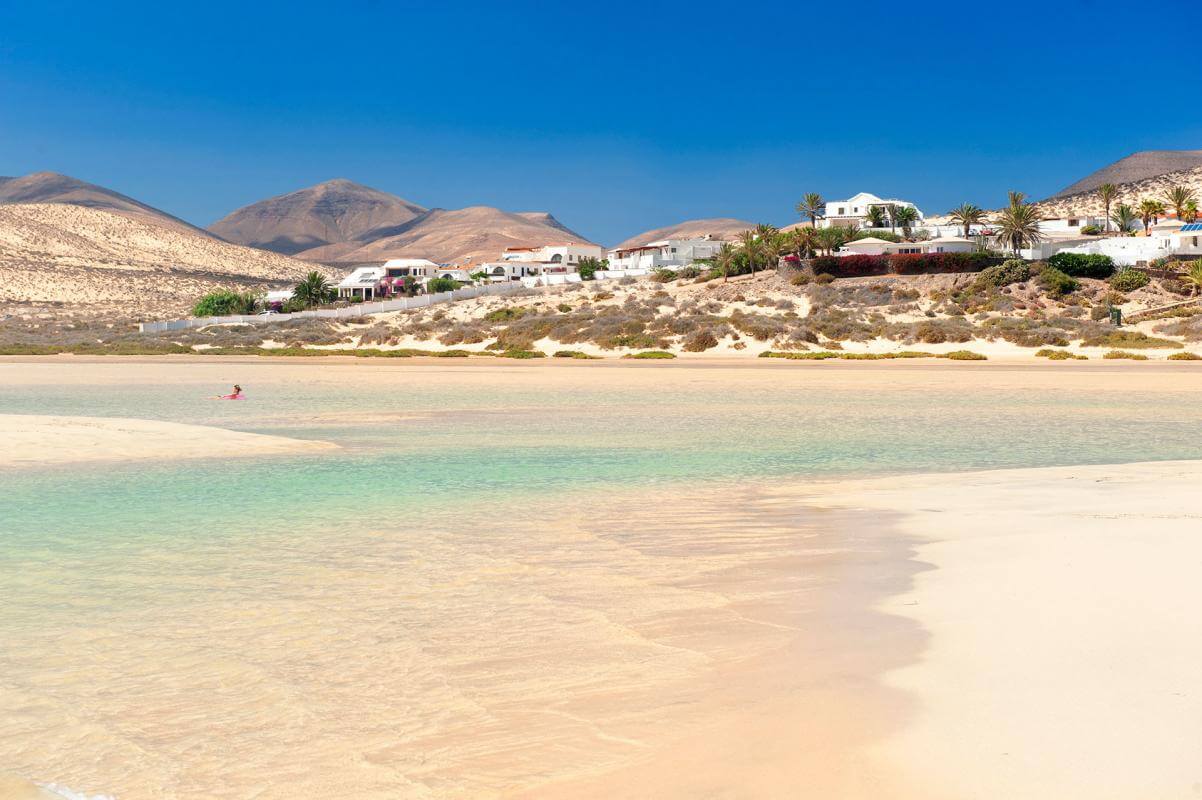 Contenido
1. Athlete
Playa de Famara – Lanzarote
This virgin beach in the northwest of Lanzarote is surrounded by imposing cliffs of about 600 meters high. The wind and its currents result in Famara being one of the most popular beaches for surfing, kitesurfing or windsurfing lovers, and it is also common to see hang gliders and paragliders. After practicing your favorite sport you can watch one of the most beautiful sunsets on the island. You can also climb up to the Mirador del Bosquecillo and enjoy some magical views.
Imágenes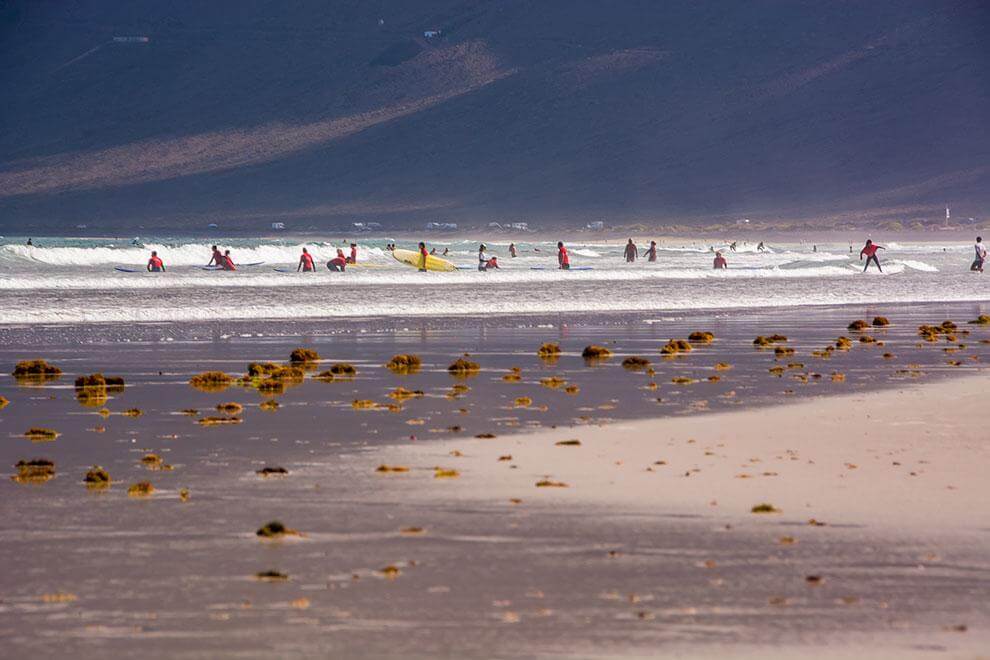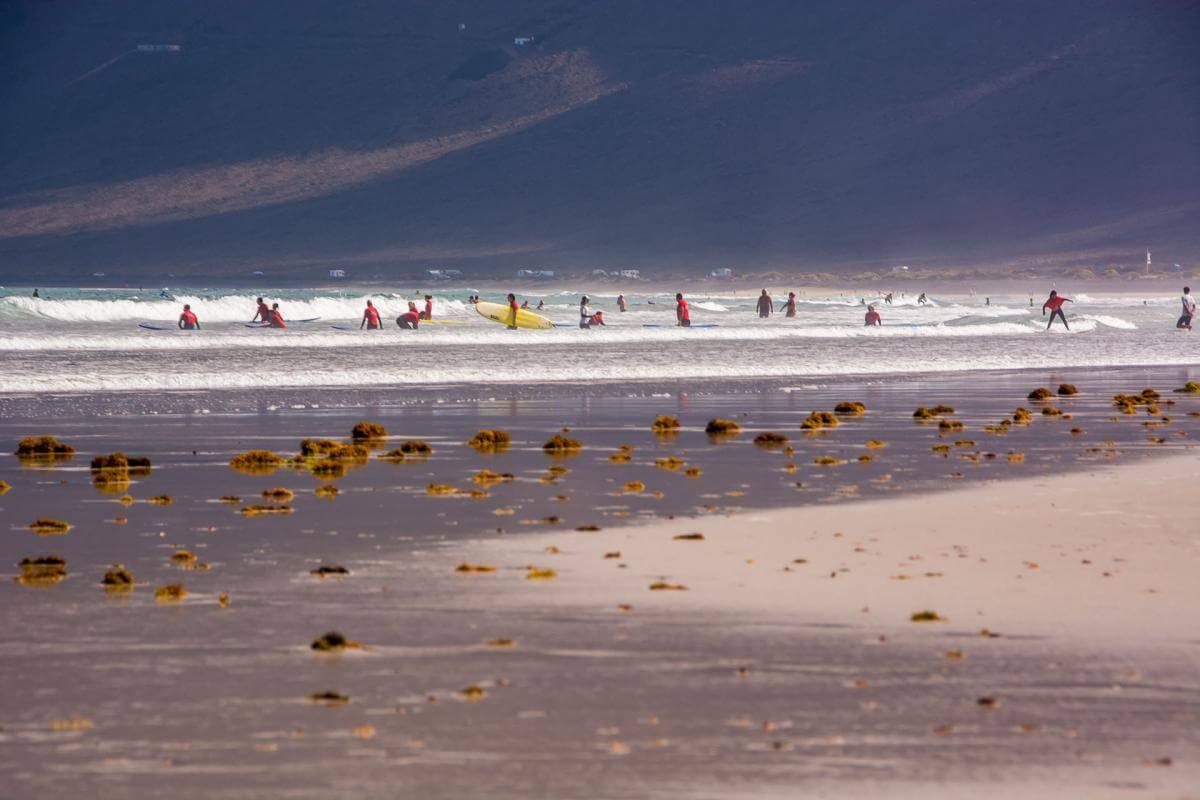 Contenido
Corralejo Beaches – Fuerteventura
Next to the dunes of Corralejo, in the northeast of Fuerteventura, there are some of the best beaches on the island. It is impossible to choose just one along the five miles of coast, but if you are a lover of wind and wave sports, you will find beaches ideal for surfing, windsurfing or kitesurfing. And when you need a break between the waves, you can relax on the white sand and sunbathe in peace.
Imágenes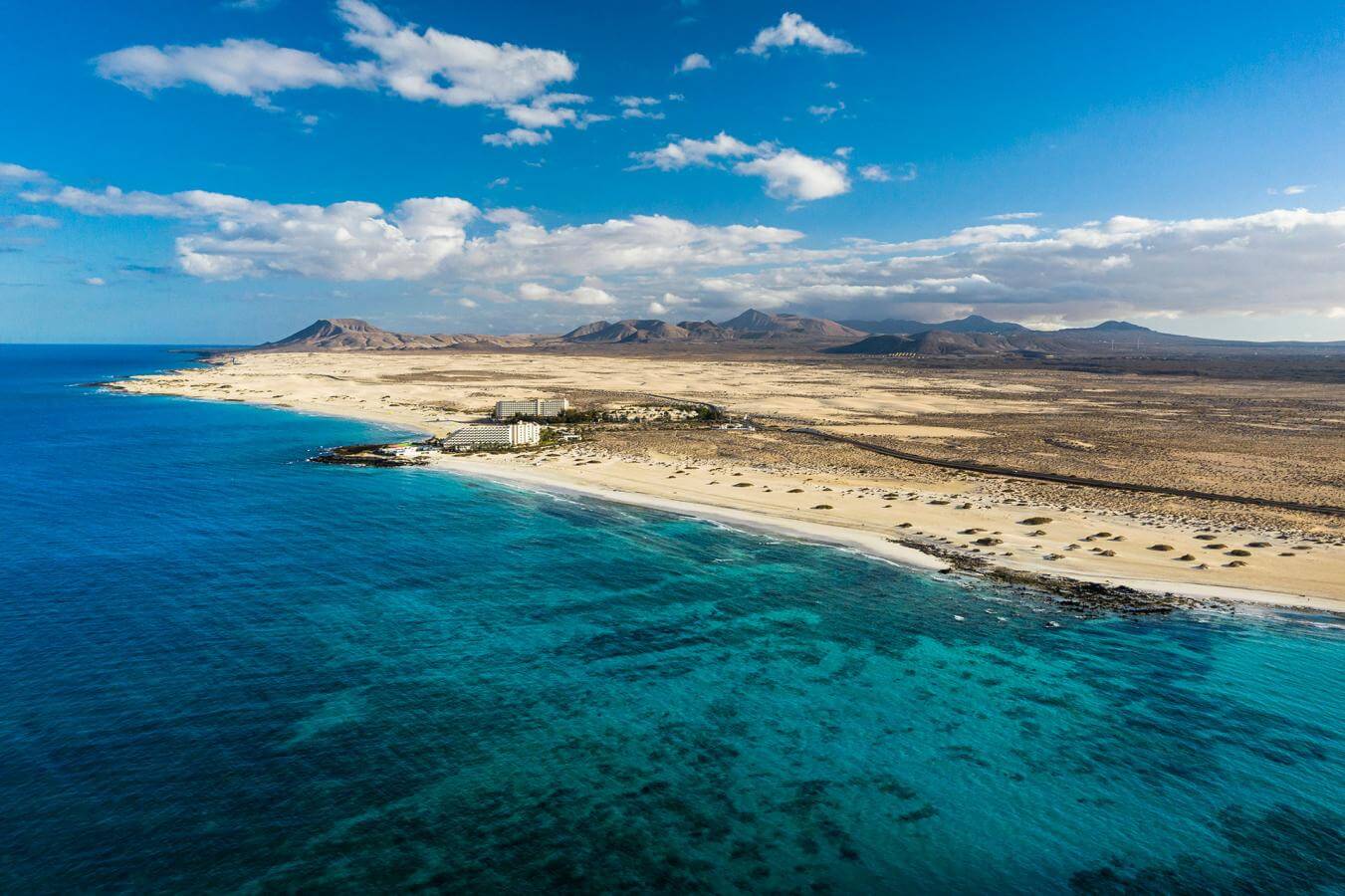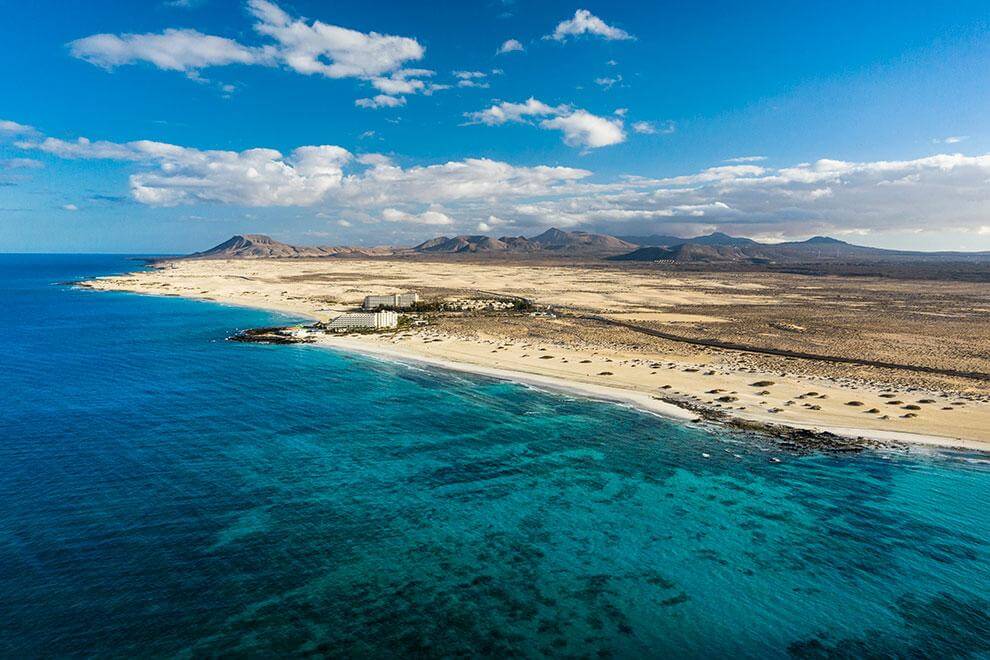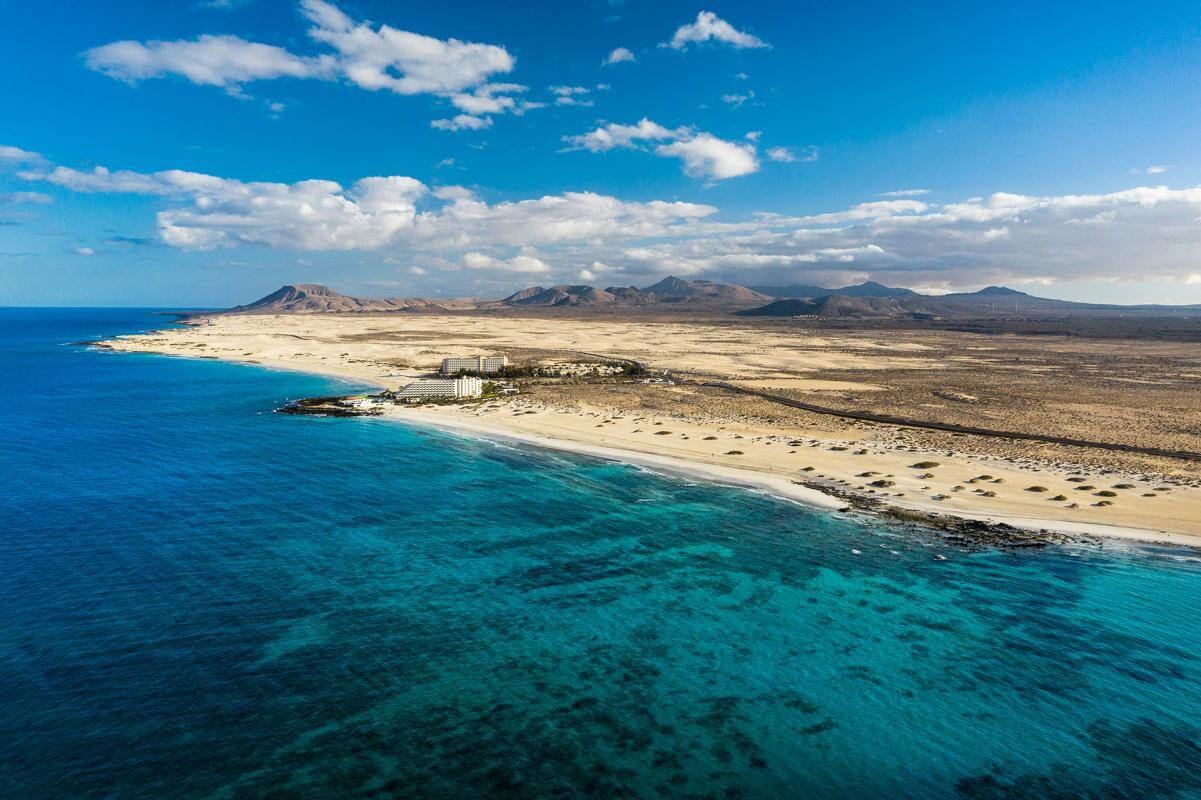 Contenido
2. Romantic
La Tejita – Tenerife
If this is your first vacation as a couple, or you want to surprise your companion with a romantic getaway on the beach, you can't miss out on La Tejita. With little more than a kilometer in length, dark sand and transparent waters, this is one of the most beautiful beaches of Tenerife, where you will spend a pleasant day in contact with nature. You will also enjoy a certain intimacy, especially at one end, near Montaña Roja, a beautiful volcano from where you can contemplate an idyllic sunset.
Imágenes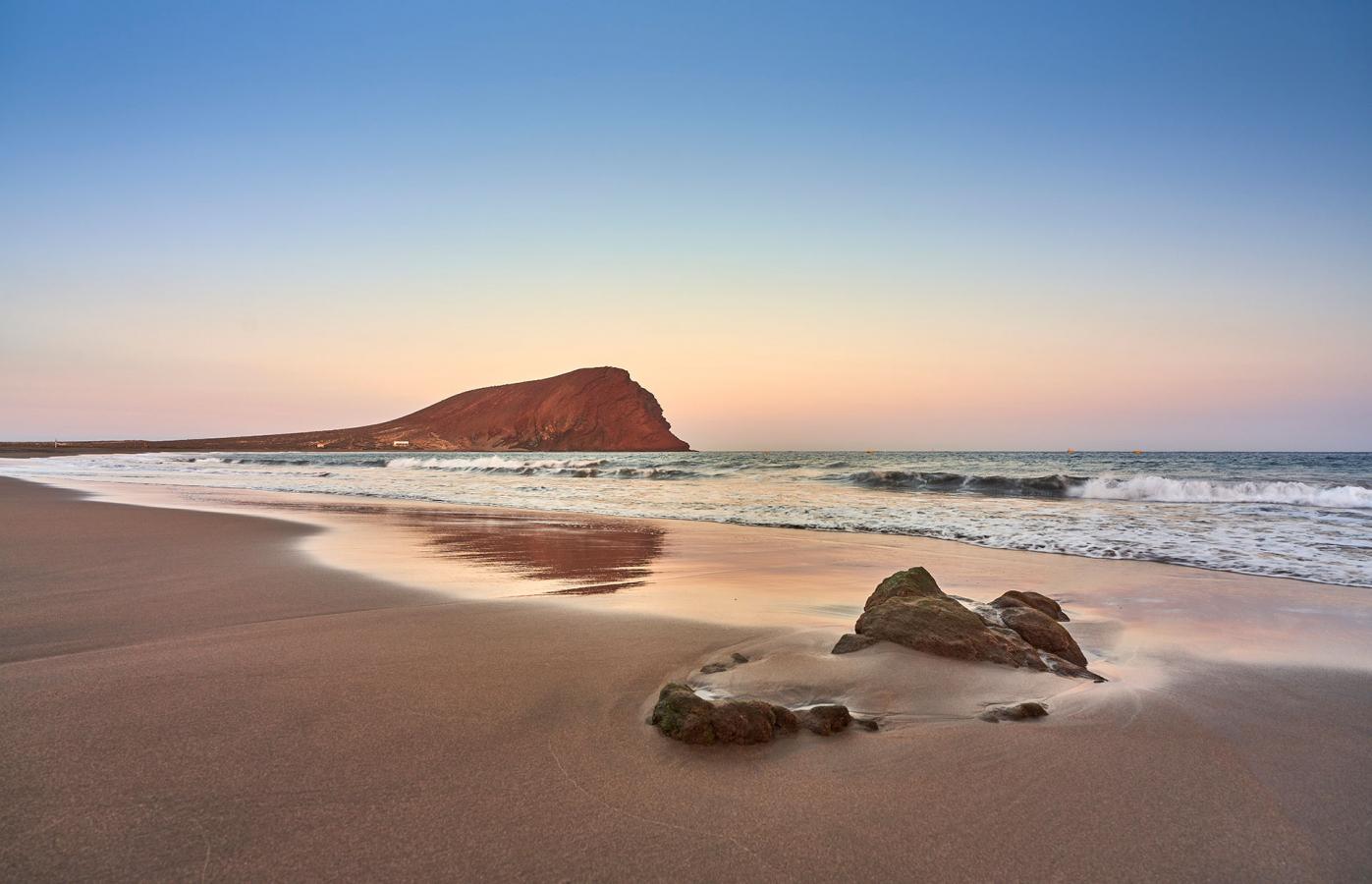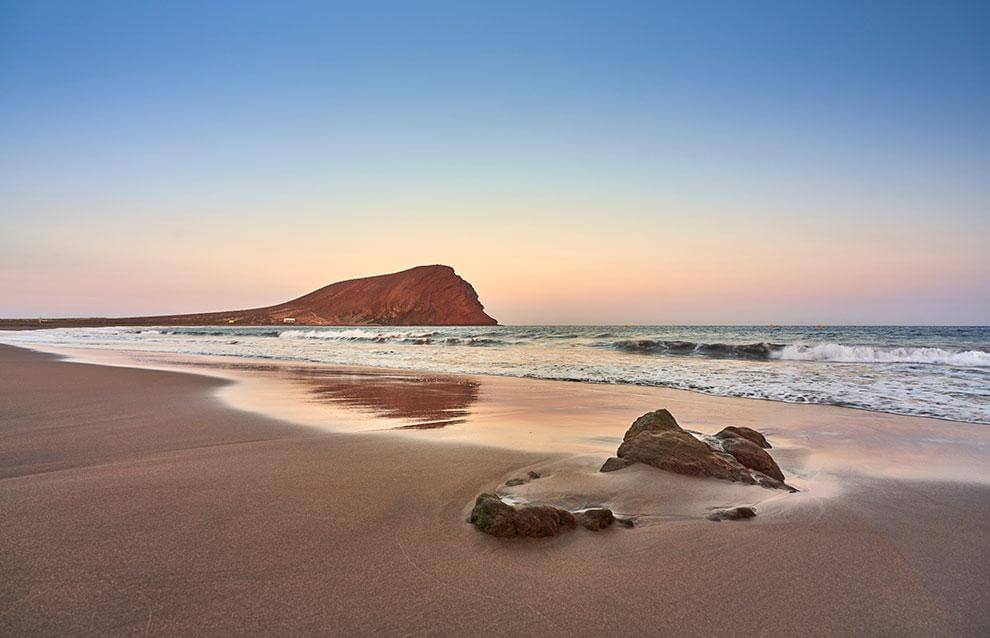 Contenido
Papagayo Beaches – Lanzarote
Fascinating both for the turquoise color of its waters and the surrounding landscape, the coves of Papagayo are perfect for sharing a day at the beach with a couple. Despite its popularity, its location – somewhat remote and with access through a dirt track – gives this area of the Lanzarote coast more privacy and calm than other more frequented beaches. So it is a good choice for those who want to enjoy fine white sand and crystal clear water in a peaceful and quiet manner, as well as a beautiful sunset.
Imágenes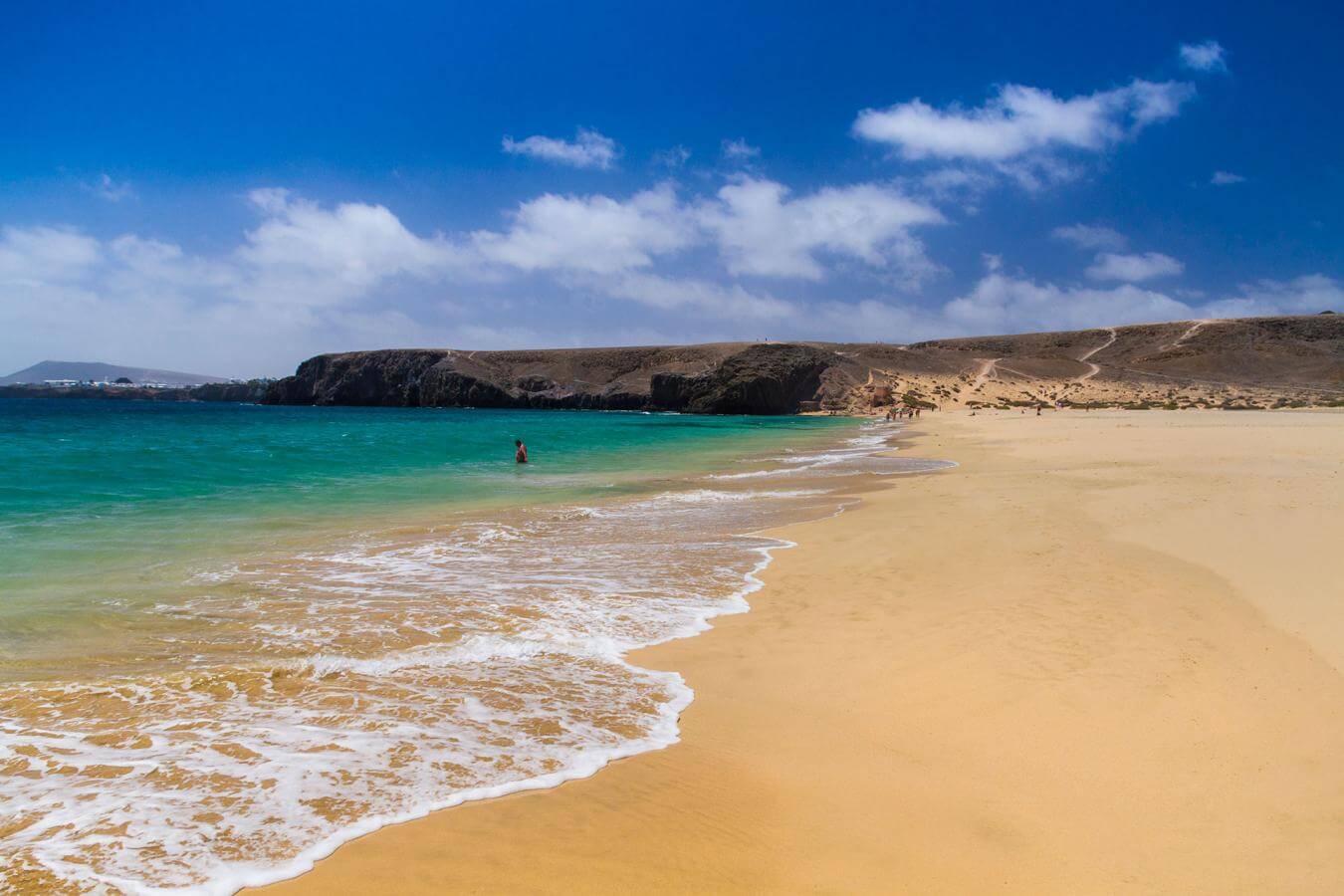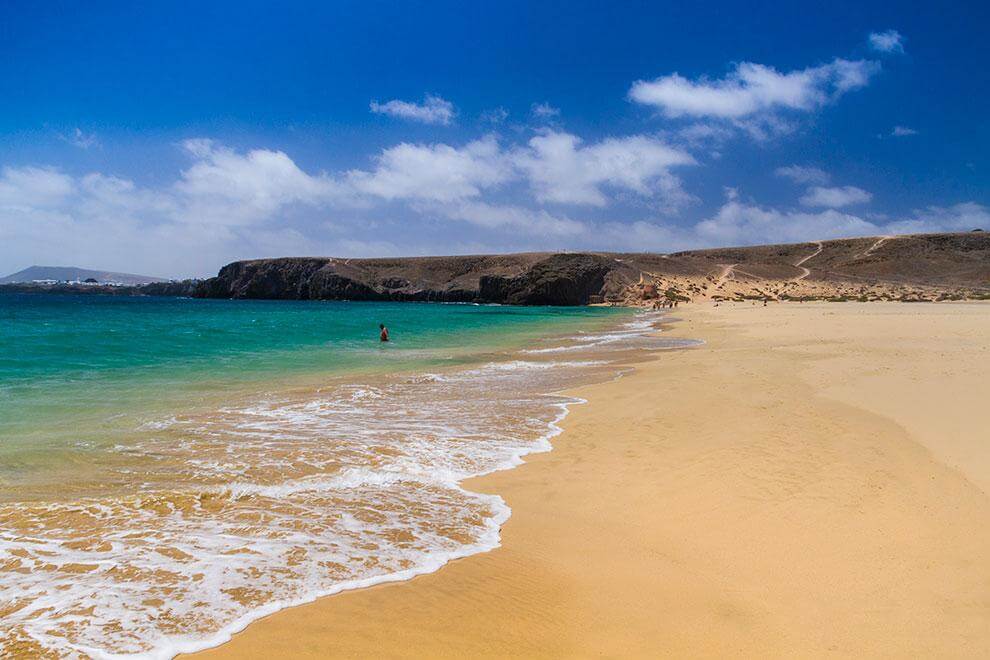 Contenido
 3. Nature lover
 El Verodal – El Hierro
The beach of El Verodal, in the northwest of El Hierro, stands out above all for its particular volcanic sand with reddish tones. Its spectacular landscape, the imposing cliffs surrounding it and the volcanic environment make this beach a must-see for nature lovers. Despite the fact that the strong currents discourage bathing, it is worth traveling to El Verodal and enjoying this beach located in an almost unaltered environment, which allows contact with nature and contemplation of magnificent views.
Imágenes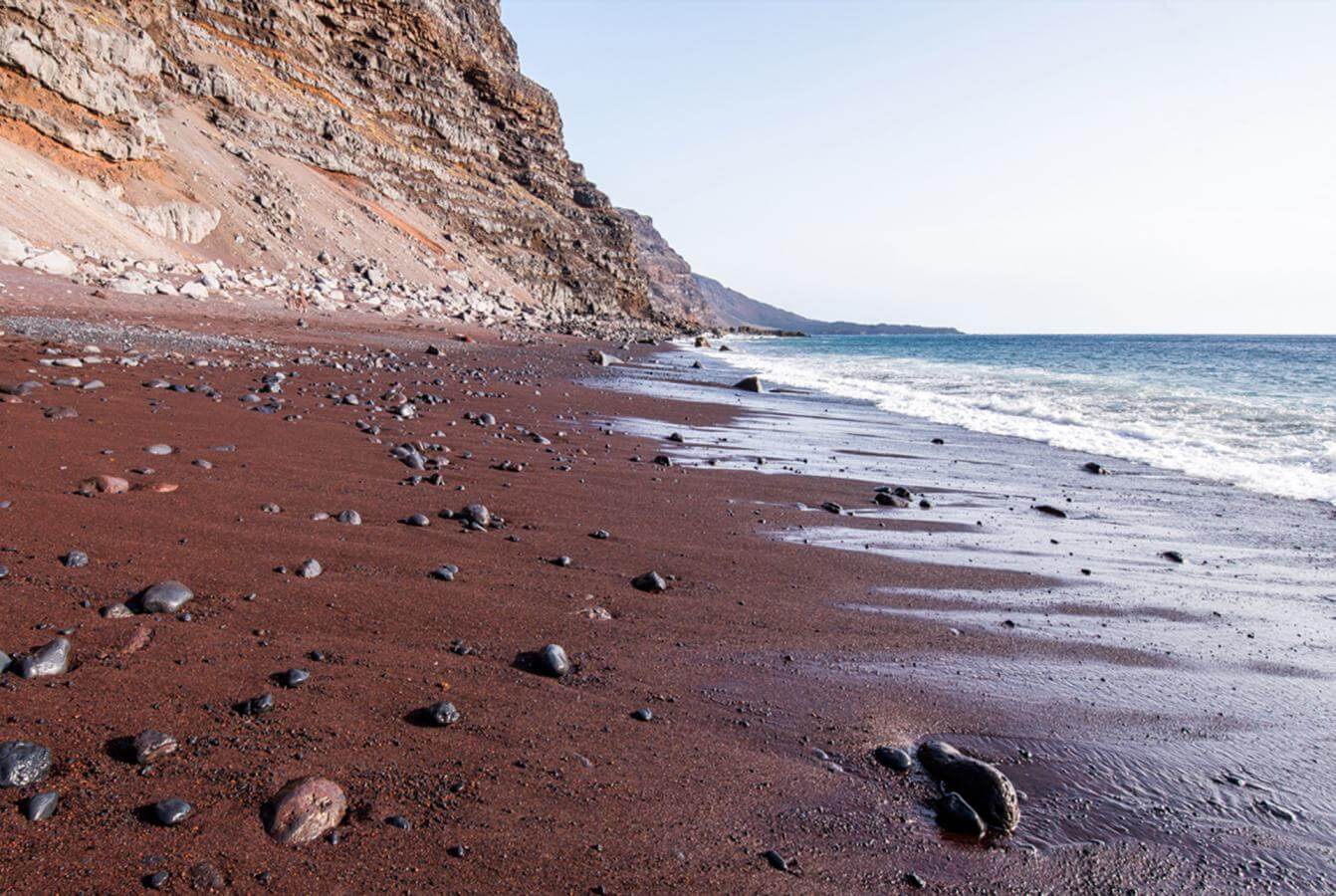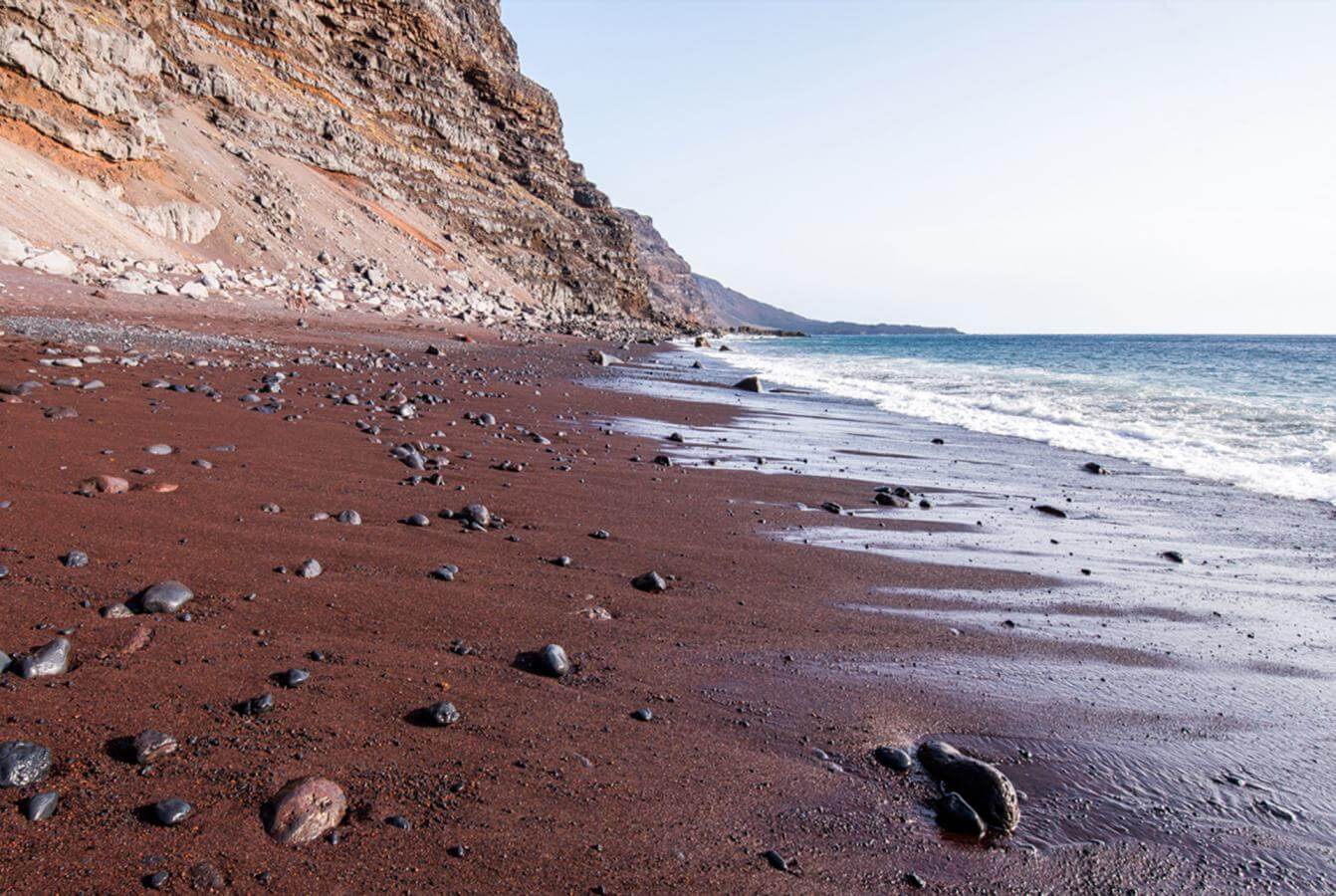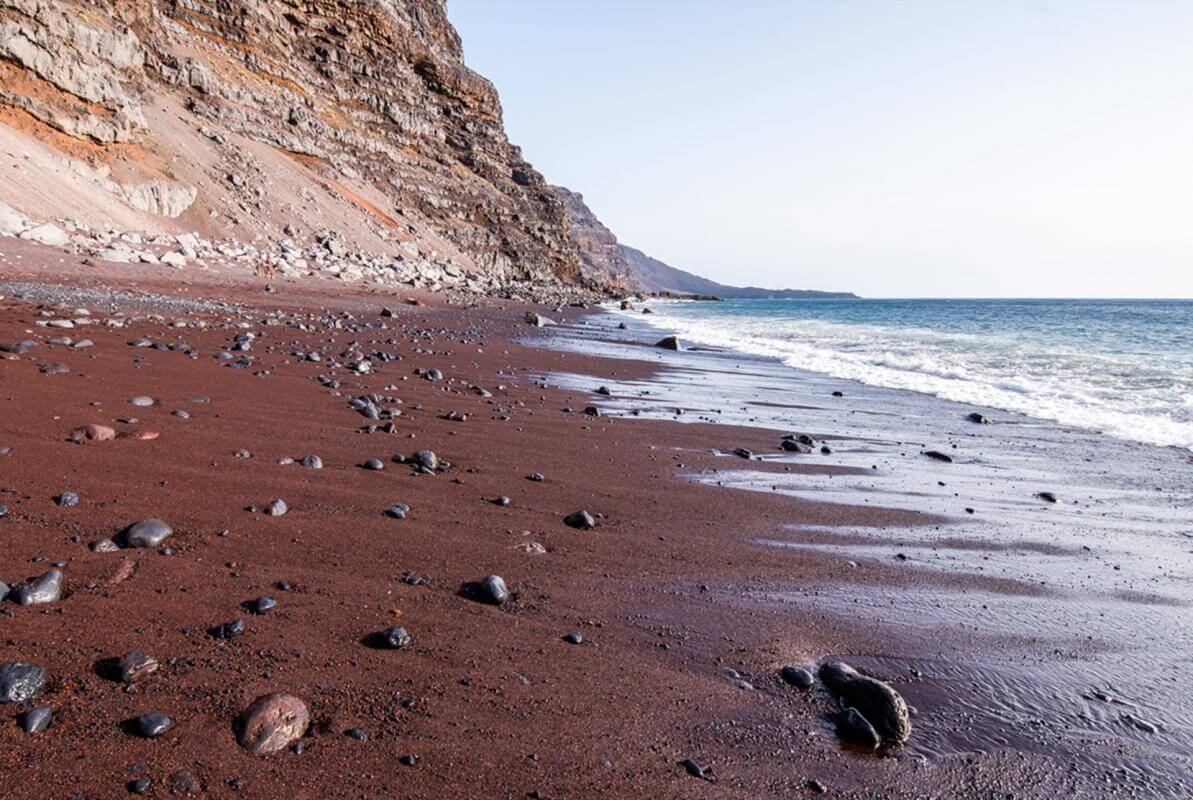 Contenido
La Francesa Beach – La Graciosa
This little paradise in La Graciosa, the smallest of the Canary Islands, is a genuine fantasy. We are talking about La Francesa, a beach of fine white sand, shaped like a horseshoe, which contrasts with the turquoise blue of the sea. Being in the south of the island, La Francesa offers breathtaking views of the gigantic natural stone wall, which is the cliff of Famara, in Lanzarote. And everything from a wild beach where you can merge with the purest nature and let yourself be surprised.
Imágenes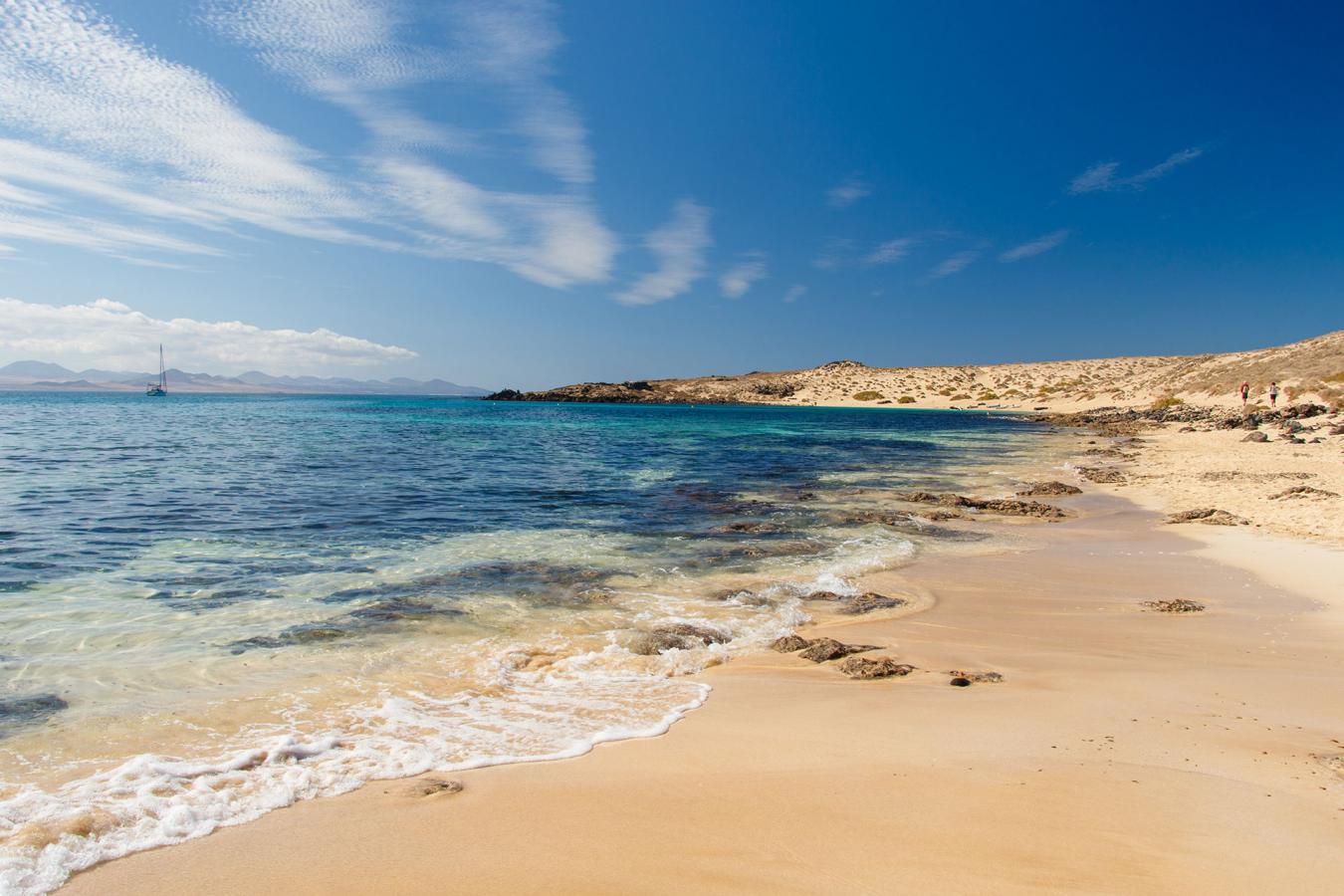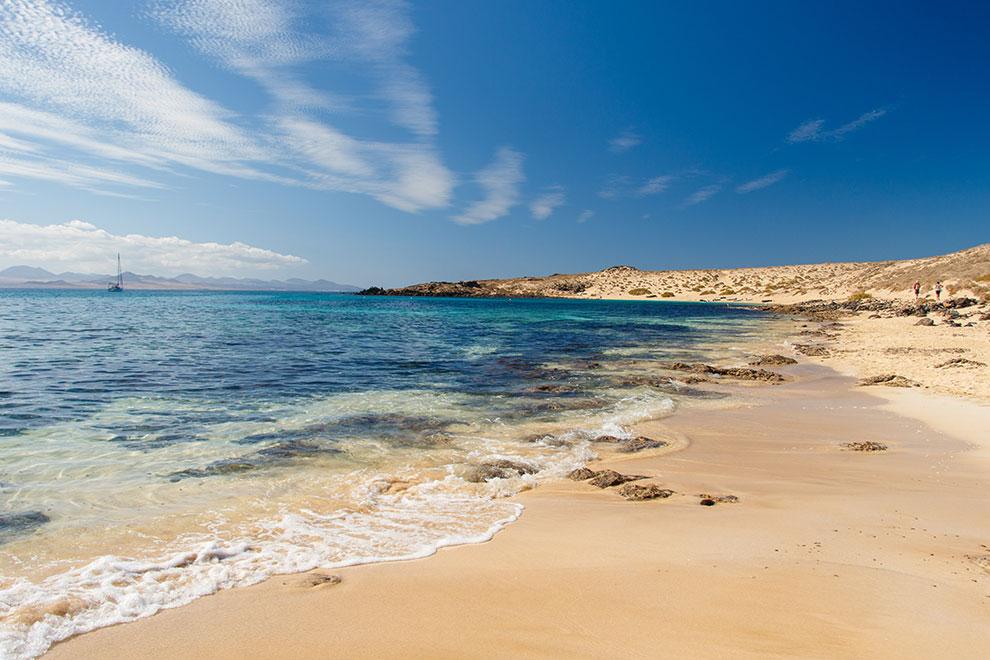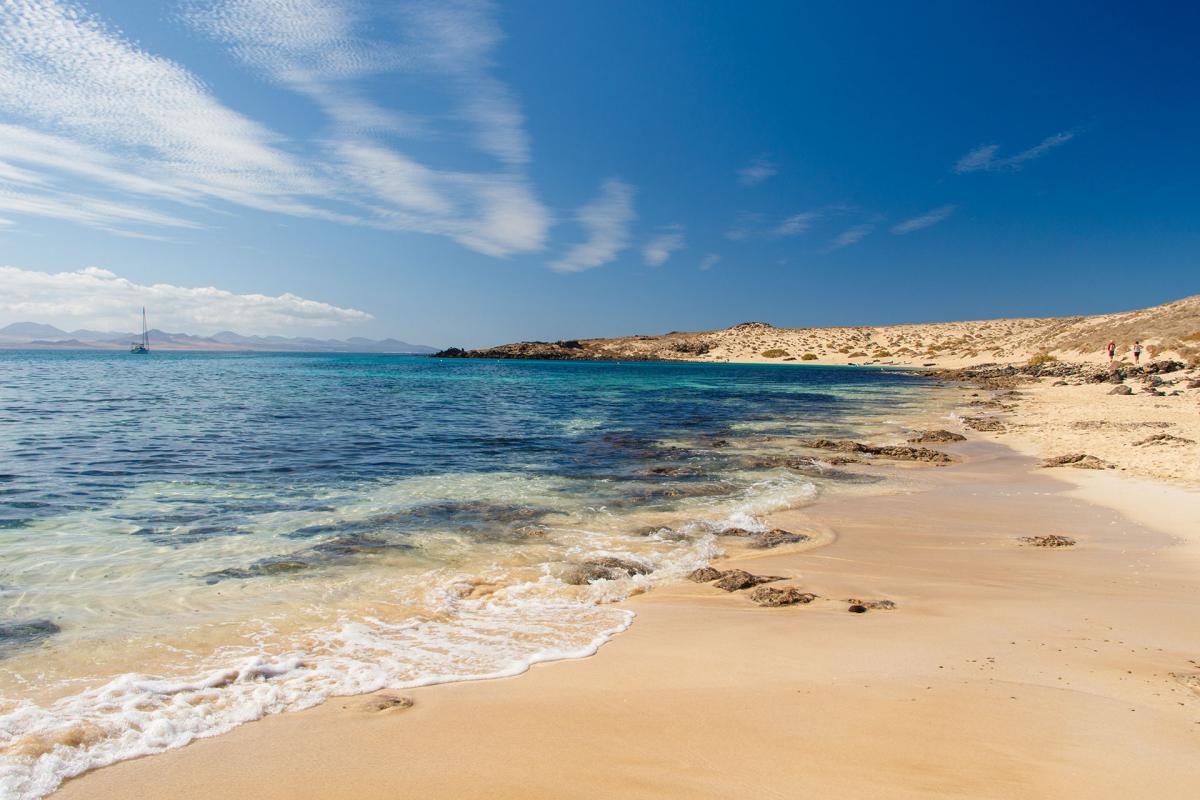 Contenido
 4. Family
 Las Teresitas Beach – Tenerife
The beach of Las Teresitas is located in the northeast of Tenerife and is approximately one and a half kilometers long. Its crystalline and shallow waters are always calm thanks to the breakwater, making it an ideal beach to visit with children. Your children will have a great time playing on the shore or in the areas protected from the sun thanks to the palm trees that adorn the beach. Las Teresitas has all the services to enjoy a pleasant day with the family: showers, toilets, changing rooms, beach bars, lifeguards and a large parking lot.
Imágenes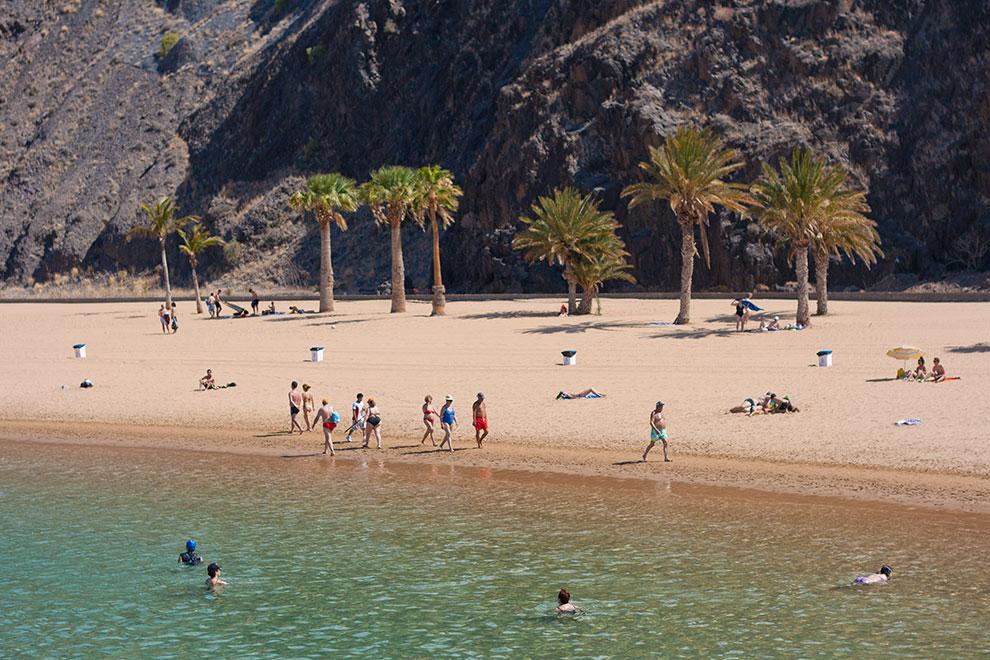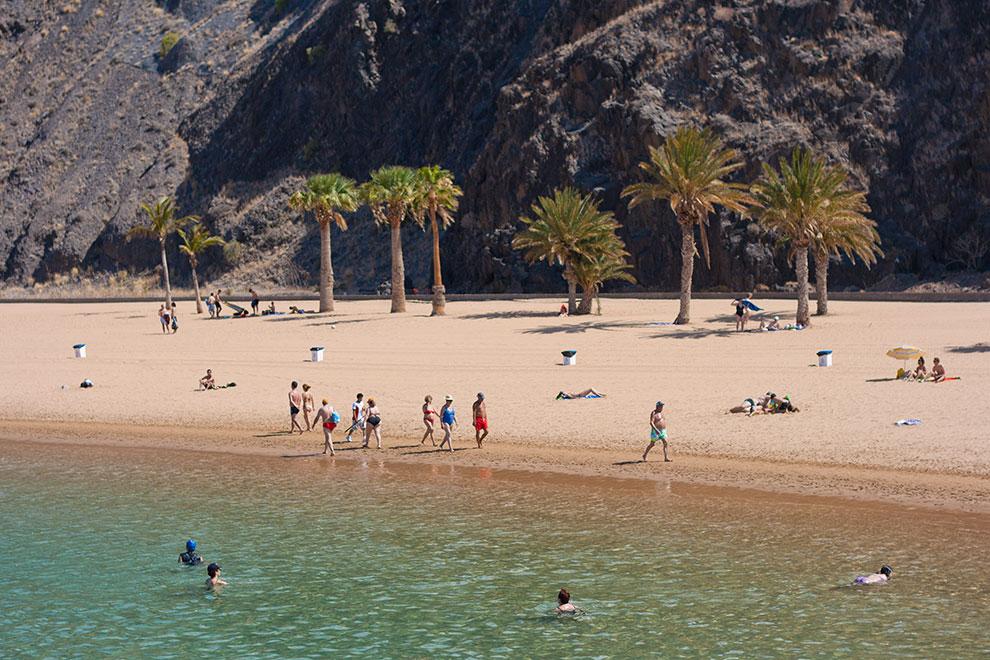 Contenido
Charco Verde – La Palma
In the southwest of La Palma is Charco Verde, a good choice to visit the beach with children without giving up a rural environment. This snug cove, about 150 meters long, is surrounded by cliffs and banana plantations, and has a peaceful sea for the whole family to enjoy a quiet swim. This beach has a shower service and there is a beach bar where you can buy supplies. In addition, it is easily accessible, prepared with wooden ramps for people with reduced mobility and for baby carriages.
Imágenes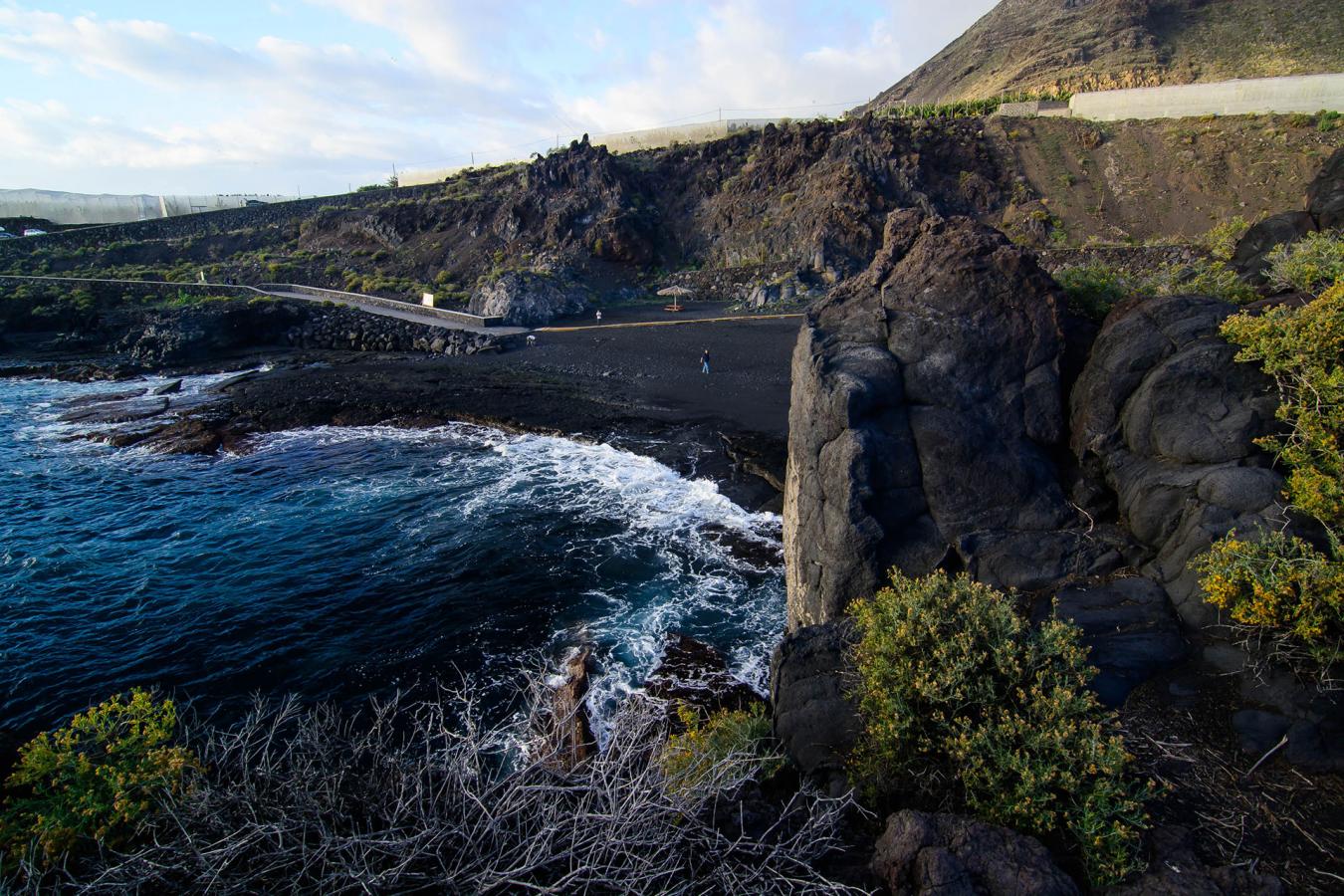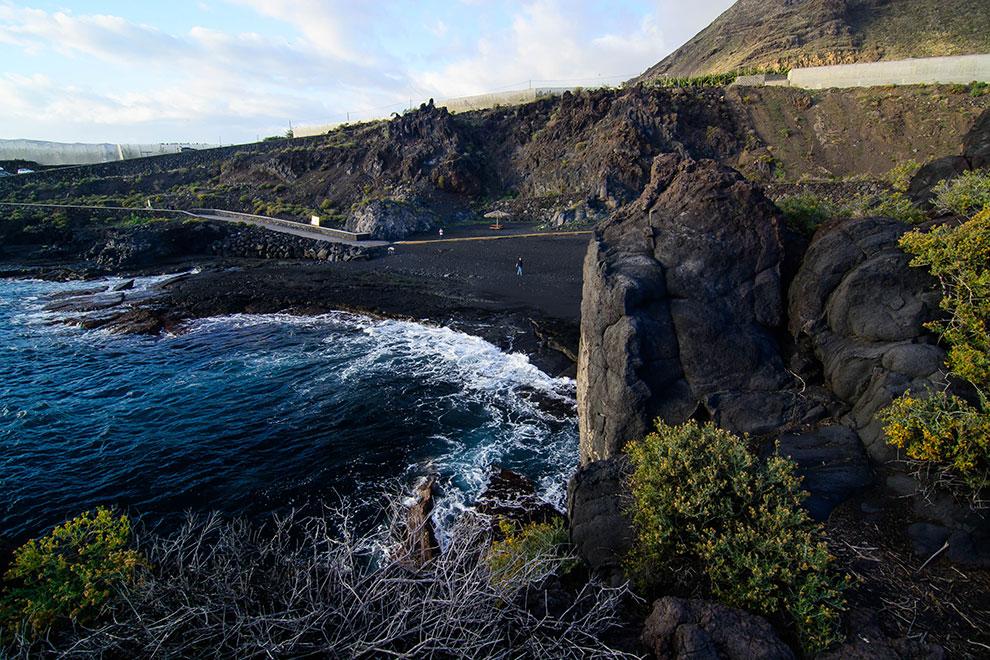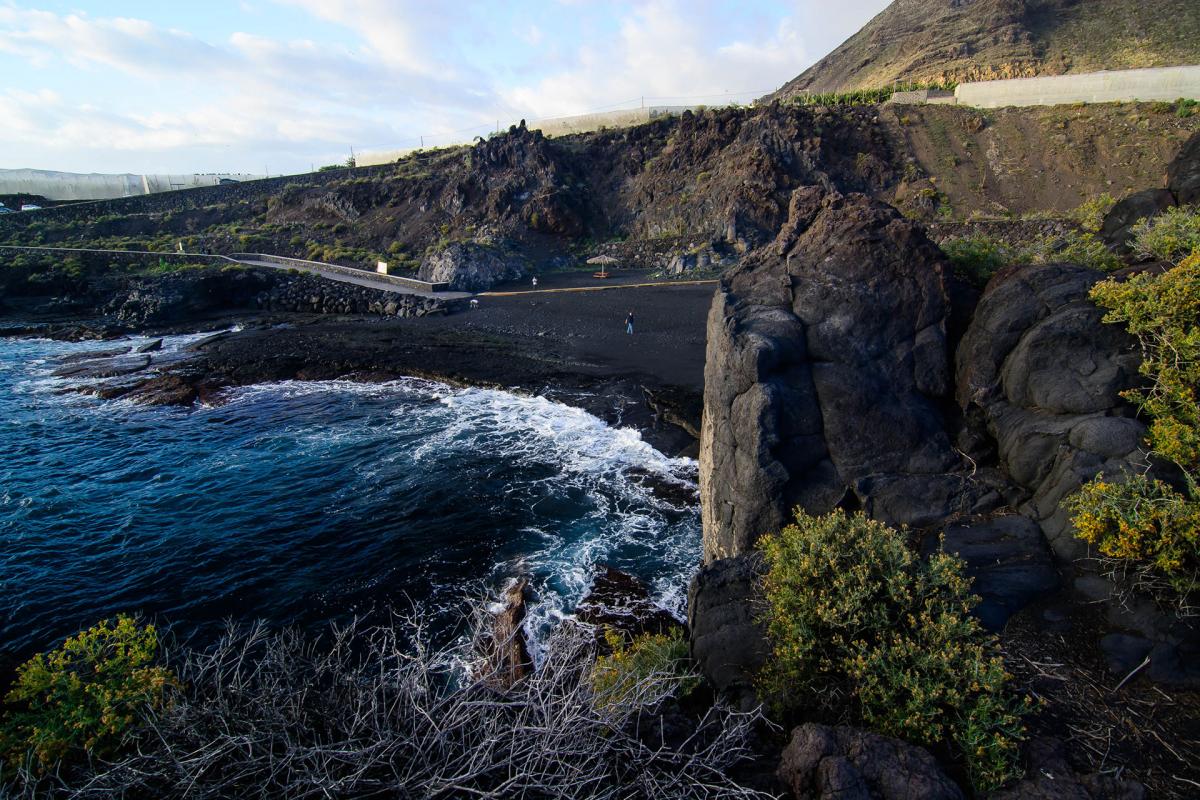 Contenido
5. With friends
Las Canteras Beach– Gran Canaria
In the northeast of Gran Canaria, in Las Palmas de Gran Canaria, lies one of the most famous urban beaches in Europe: Las Canteras. This kilometer-long sandy area offers multiple activities to enjoy with friends. During the day you can enjoy the sun next to sand sculptures, after renting hammocks and parasols, or surfing in the extreme south. Its emblematic bar acts as a natural breakwater and offers areas full of marine life, perfect for snorkeling. At sunset it is a pleasure to see the avenue light up with the nightlife of its terraces. Recommendation: in the area of La Puntilla you will find many restaurants with an exceptional offer of fresh fish.
Imágenes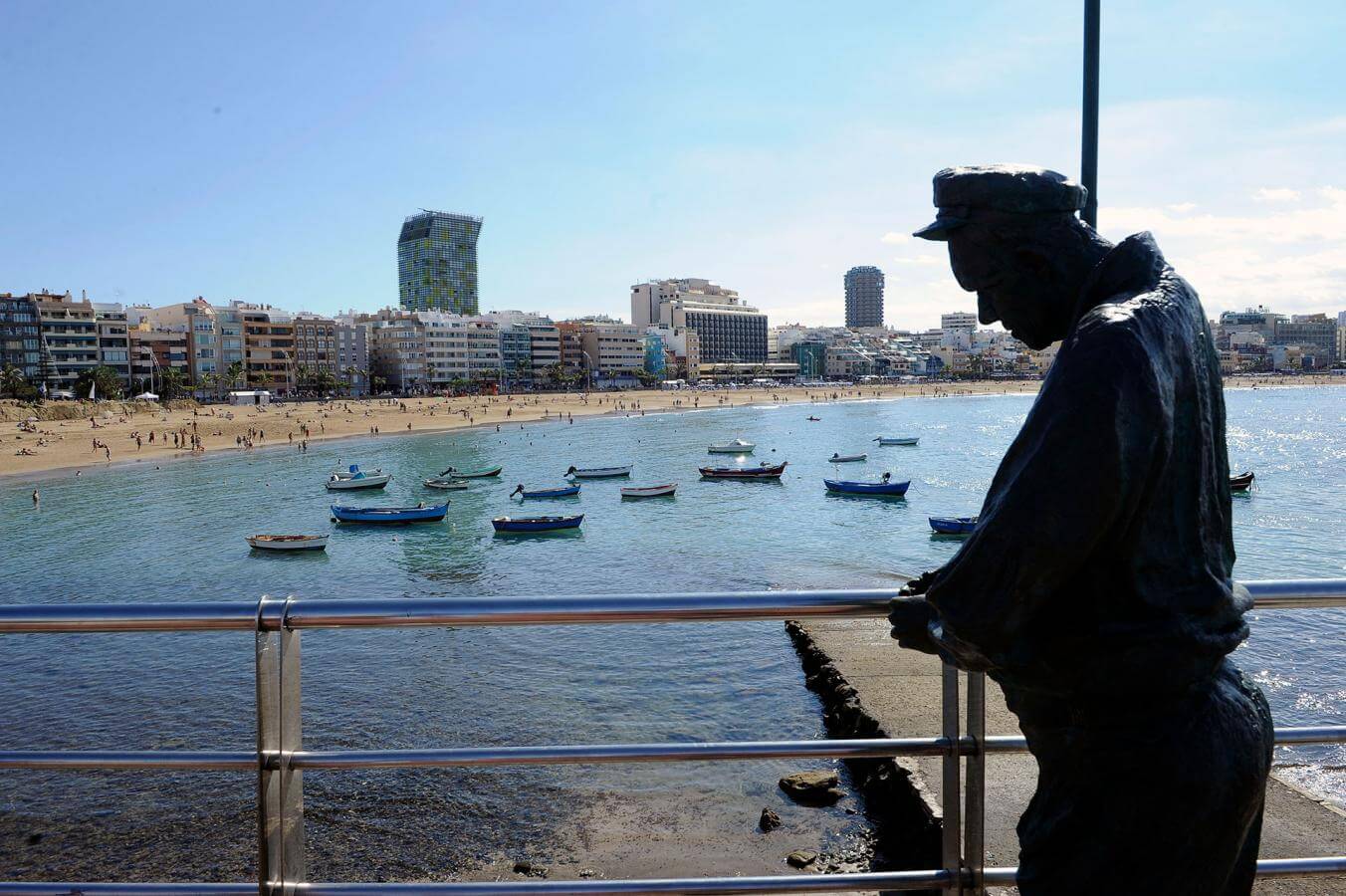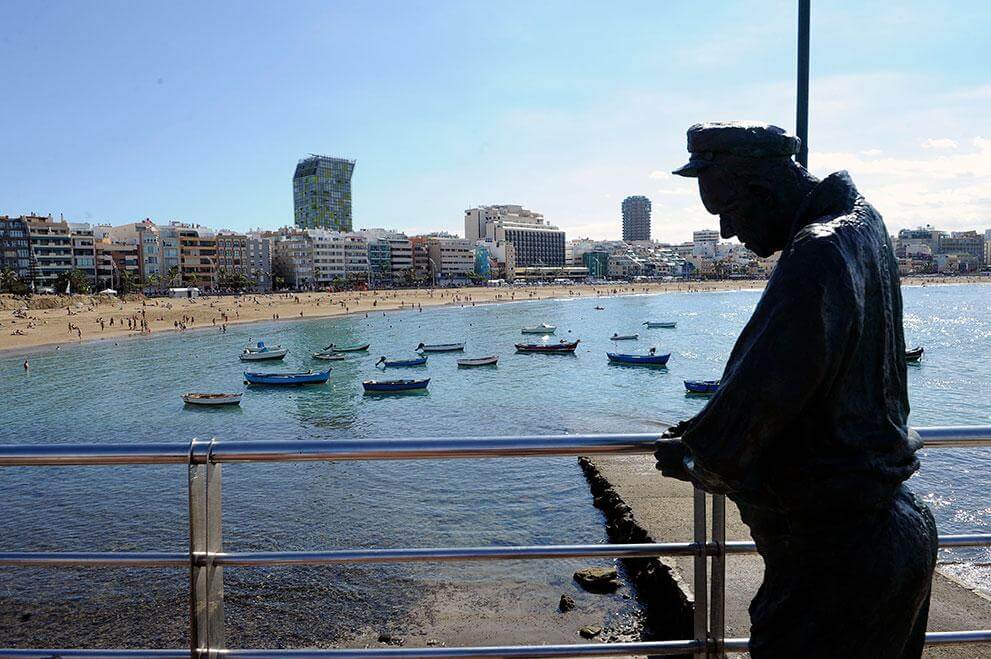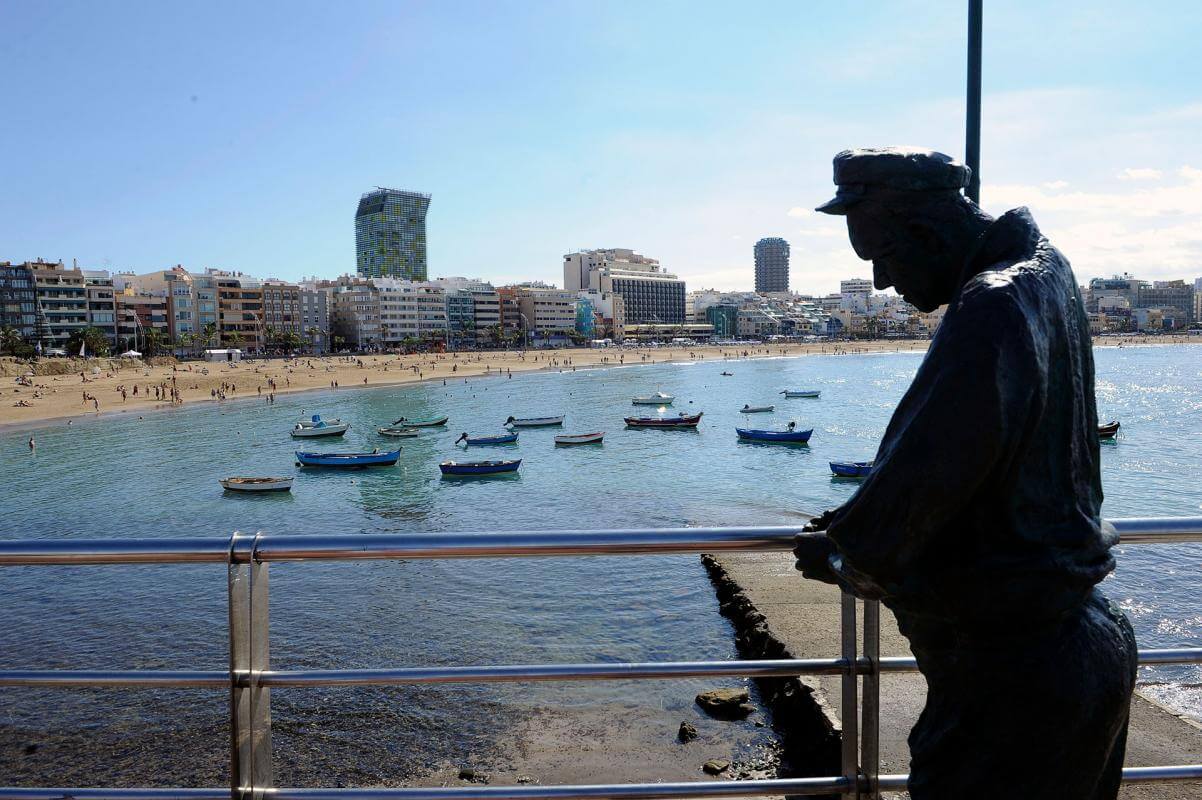 Contenido
Costa Calma (Jandía) – Fuerteventura
With almost two kilometers of white sand and turquoise waters, the beach of Costa Calma – in the south of Fuerteventura – will delight any group of friends: both those waiting for their vacations to disconnect with paradisiacal walks along the shore or rest in one of its rented hammocks, and those more adventurous people keen to try new things like surfing or windsurfing. In addition, the nearby hotel offer provides the beach with various water leisure activities. Everything you can imagine and much more for your more peaceful or fun vacation, it's up to you.
Imágenes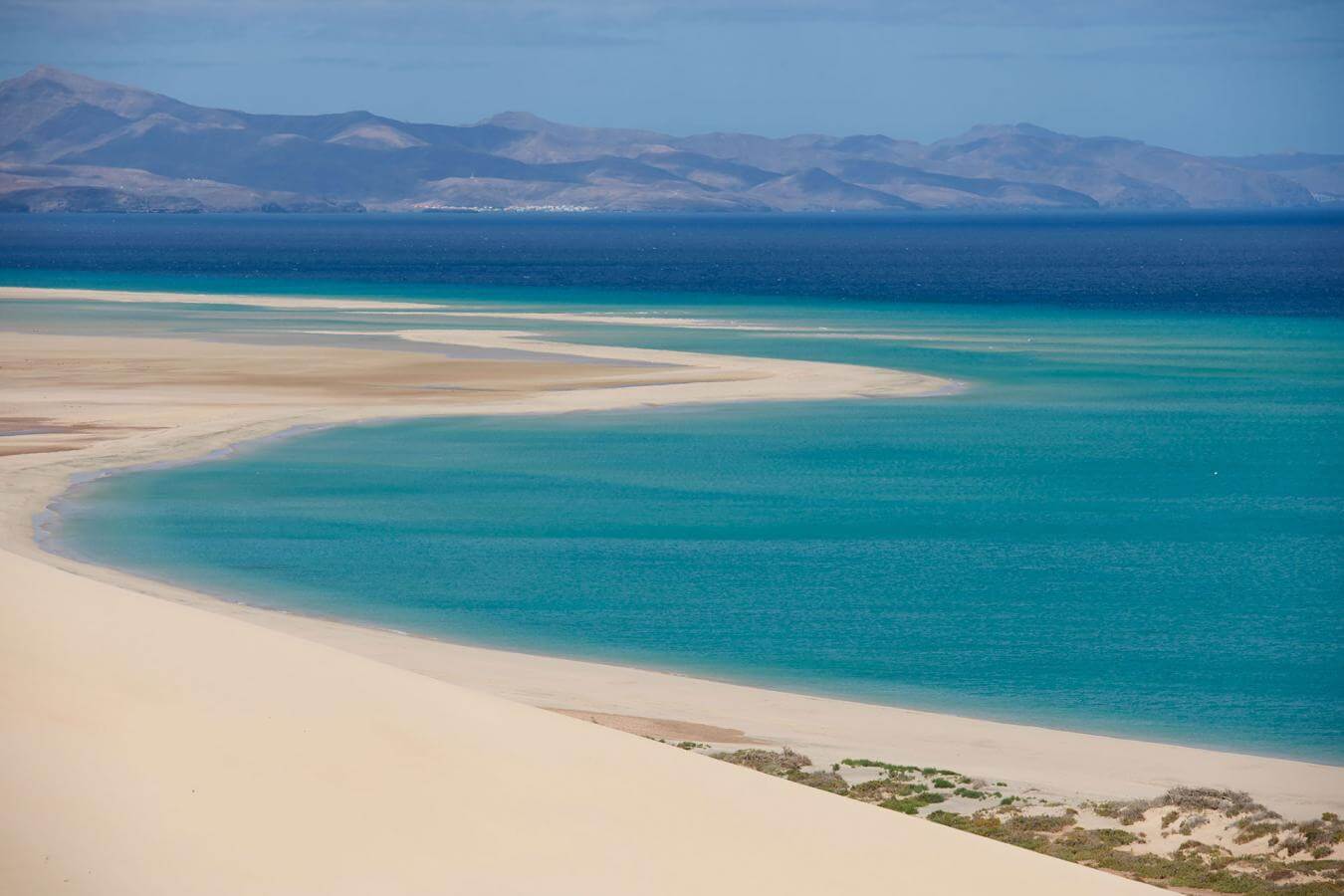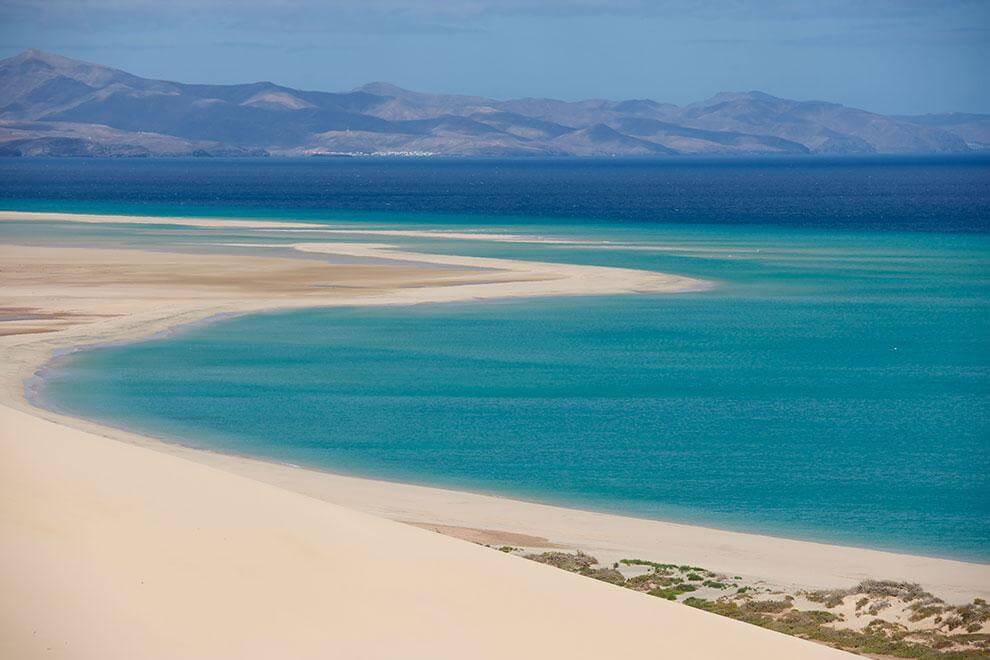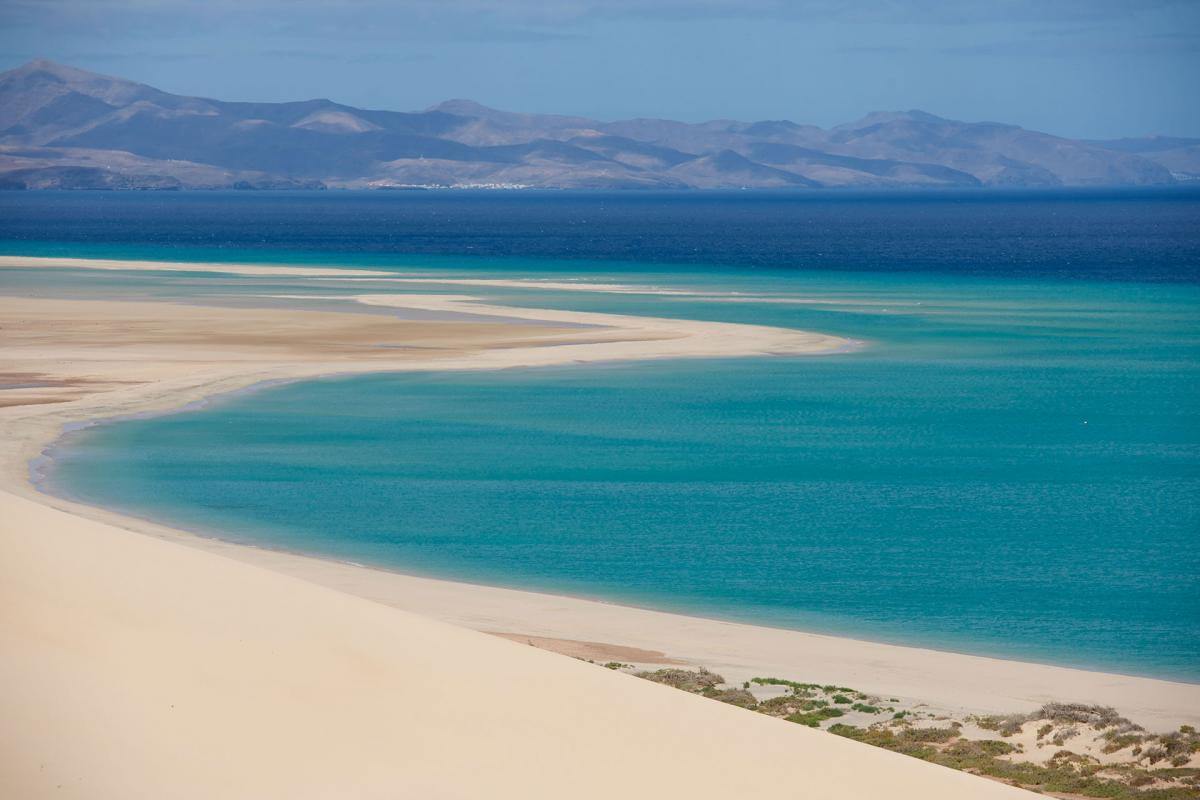 Contenido
6. Nudist
Maspalomas Beach – Gran Canaria
Bordered by the Special Natural Reserve of the Dunes of Maspalomas, this extensive beach of fine golden sand and transparent waters continues uninterrupted on another of the most famous beaches of Gran Canaria, Inglés Beach, with several stretches to cover the needs of all visitors. So nudism lovers will also find their space here, because in Punta de Maspalomas you can practice nudism in total freedom.
Imágenes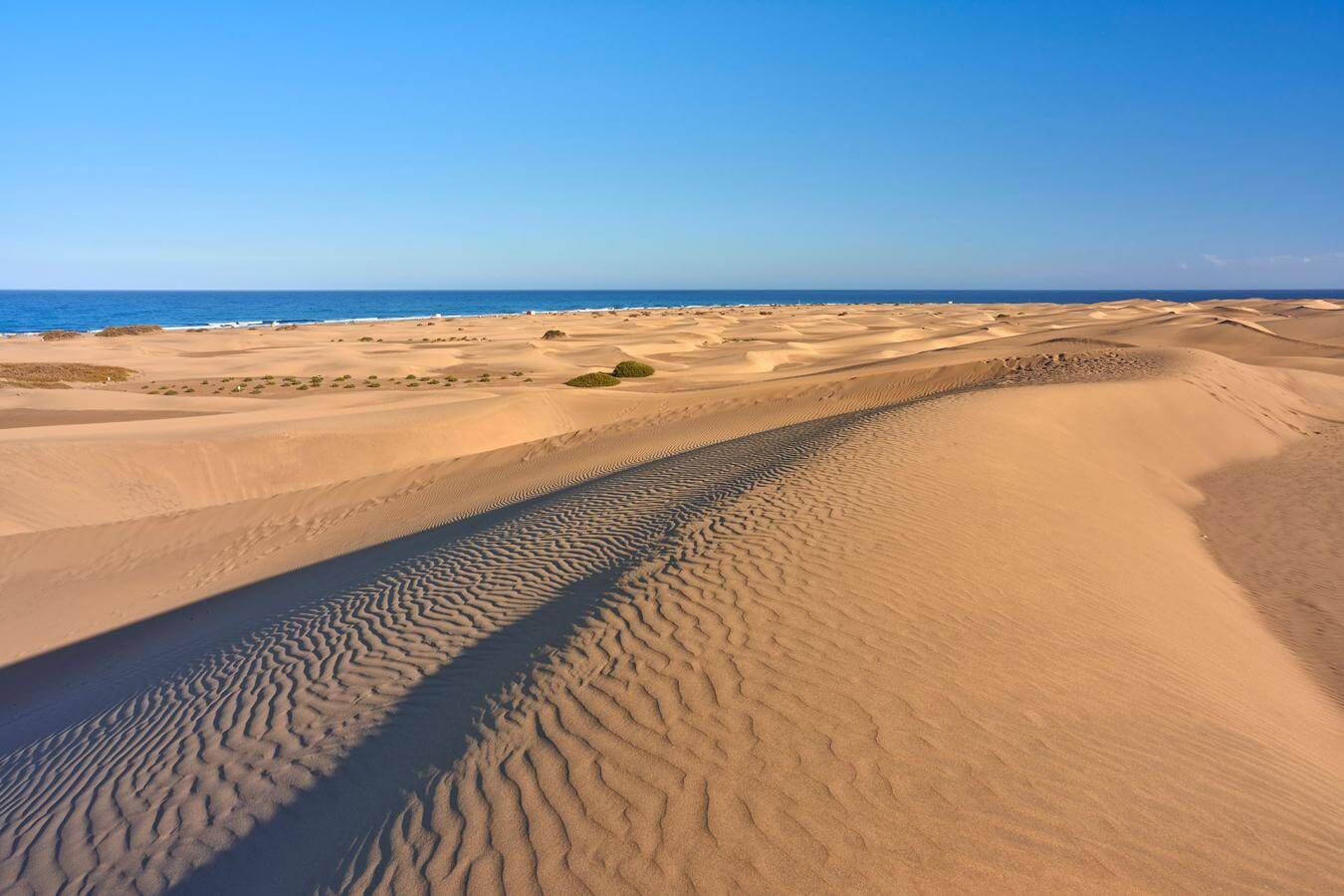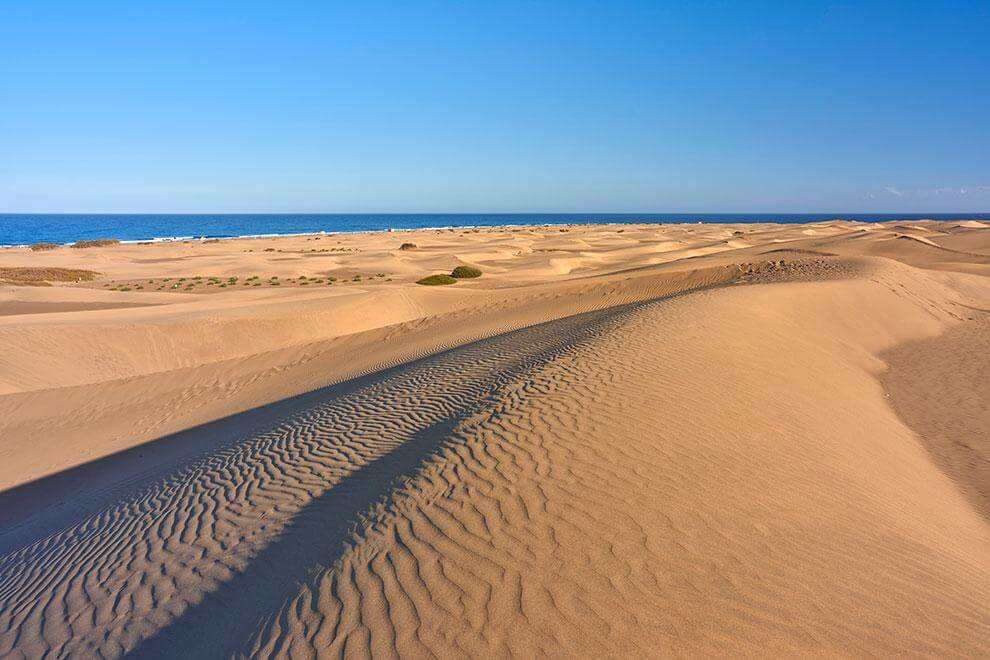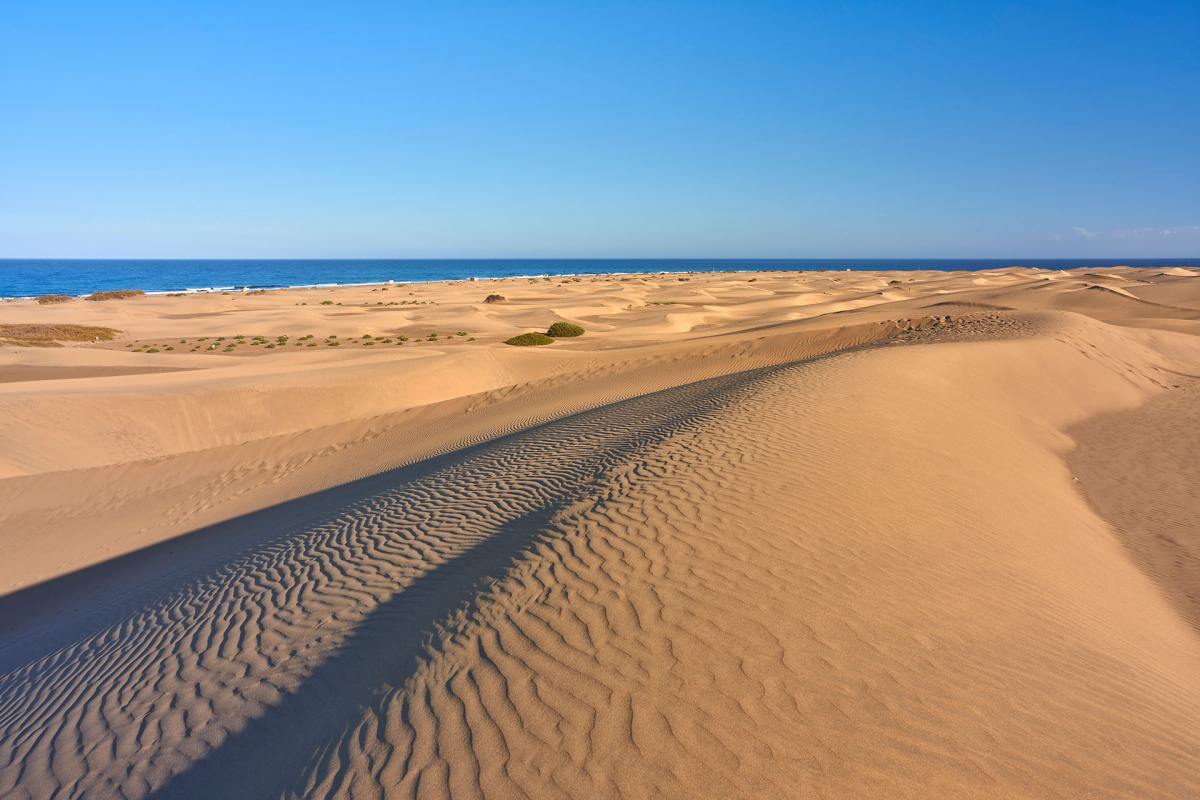 Contenido
Inglés Beach – La Gomera
Inglés Beach, at the end of the Valle del Gran Rey, has been a legend for the hippie movement since the seventies. This nudist beach has several attractions: the volcanic sand, the mountains surrounding the beach and a generally calm ocean. In addition, unlike other nudist beaches, Inglés Beach is close to restaurants and entertainment venues. So it is a good option to enjoy a relaxing day at the beach with all the services and amenities we may need.
Imágenes