Winner of the 'Vélo D'Or' 2020 as "The Best Cyclist in the World", the elite athlete Primož Roglič from the Jumbo-Visma Team has won practically everything during his 23-year career. Once a ski jumper, he went on to triumph on two wheels and won a plethora of competitions, including three Vuelta a España and one Olympic gold. What is his secret? Could it be training in the Canary Islands, a favourite destination for professional cyclists.
00:00
Título
Primož Roglič trains in the Canary Islands
Póster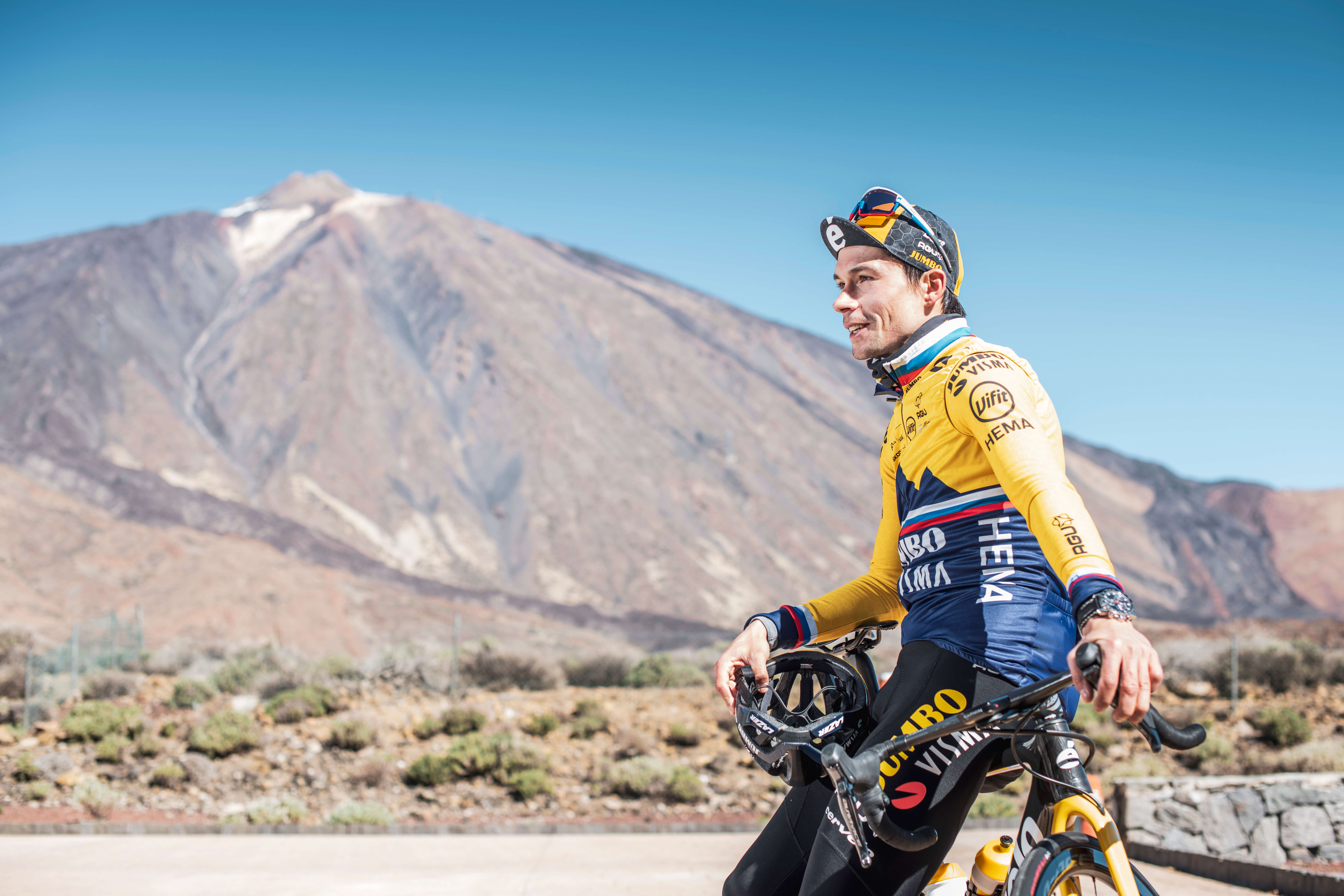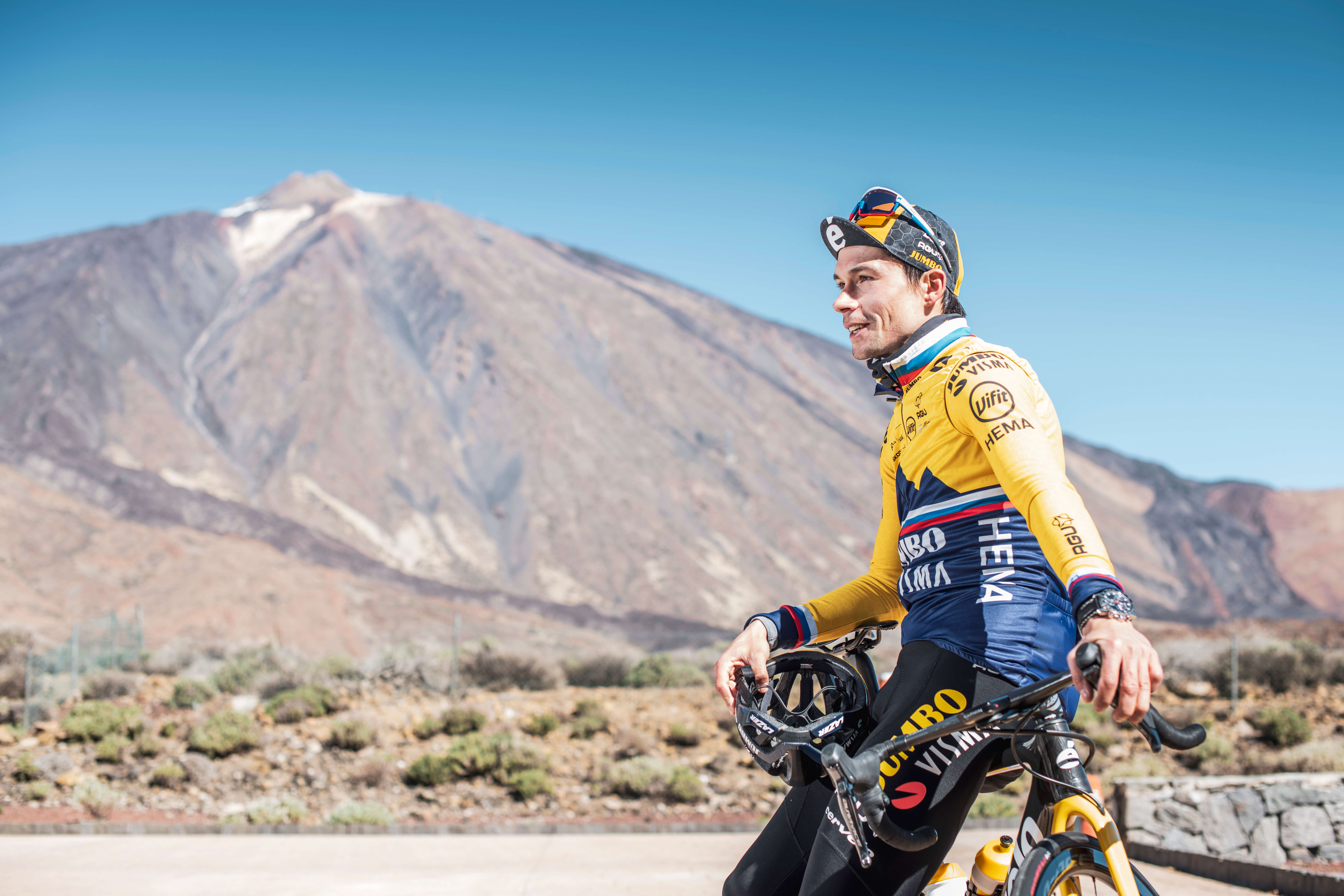 Contenido
Born in a small industrial city in central Slovenia, he was attracted to skiing from an early age, a traditional sport in his homeland in which he would make a name for himself in ski jumping.
He felt at home and was an excellent skier, even winning gold with his country in the team competition at the World Championships. However, not long after he had won his medal, he had a spectacular fall that prompted him to abandon his career as a ski jumper.
Roglič lost his balance in the air and landed in the snow. Although he was not seriously injured beyond a broken nose and some brain contusions, his enthusiasm waned. "That fall opened my eyes. Ski jumping deserves a lot of respect and I had lost mine", he said to a reporter during a television interview a few years ago.
The Slovenian admitted that he had felt blocked after the episode. And although he carried on training, at the age of 21 he decided to hang up his skiing for good. He says he needed new challenges, which is why he decided to try his hand at cycling, despite the fact he didn't even own a bicycle.
ID
me-quote-412cb552-b98b-42d7-91c2-795d1b2d66f5
Cita
I didn't know how sit and take off my clothes, how to eat, how to drink... from the bike.
Imagen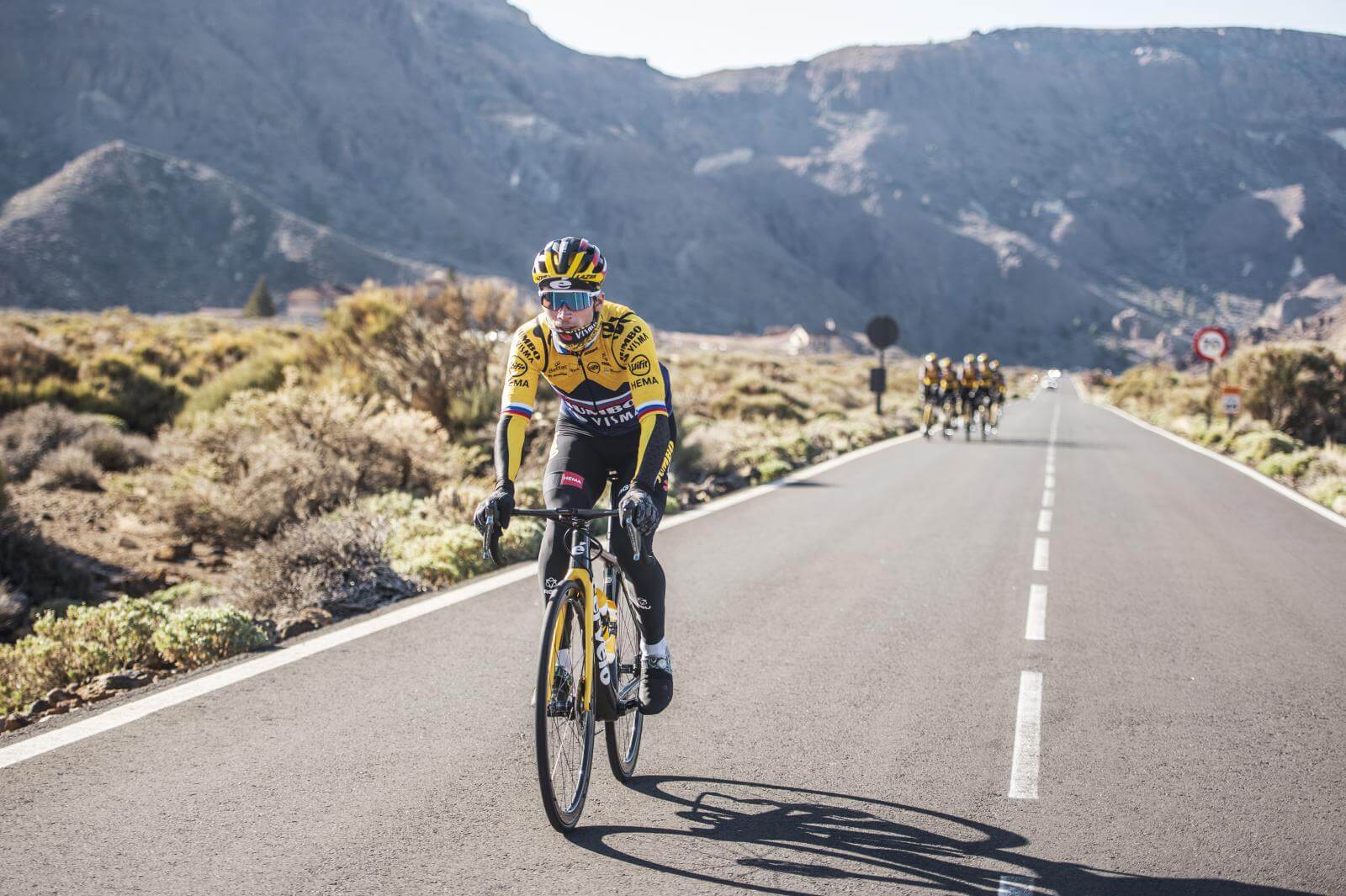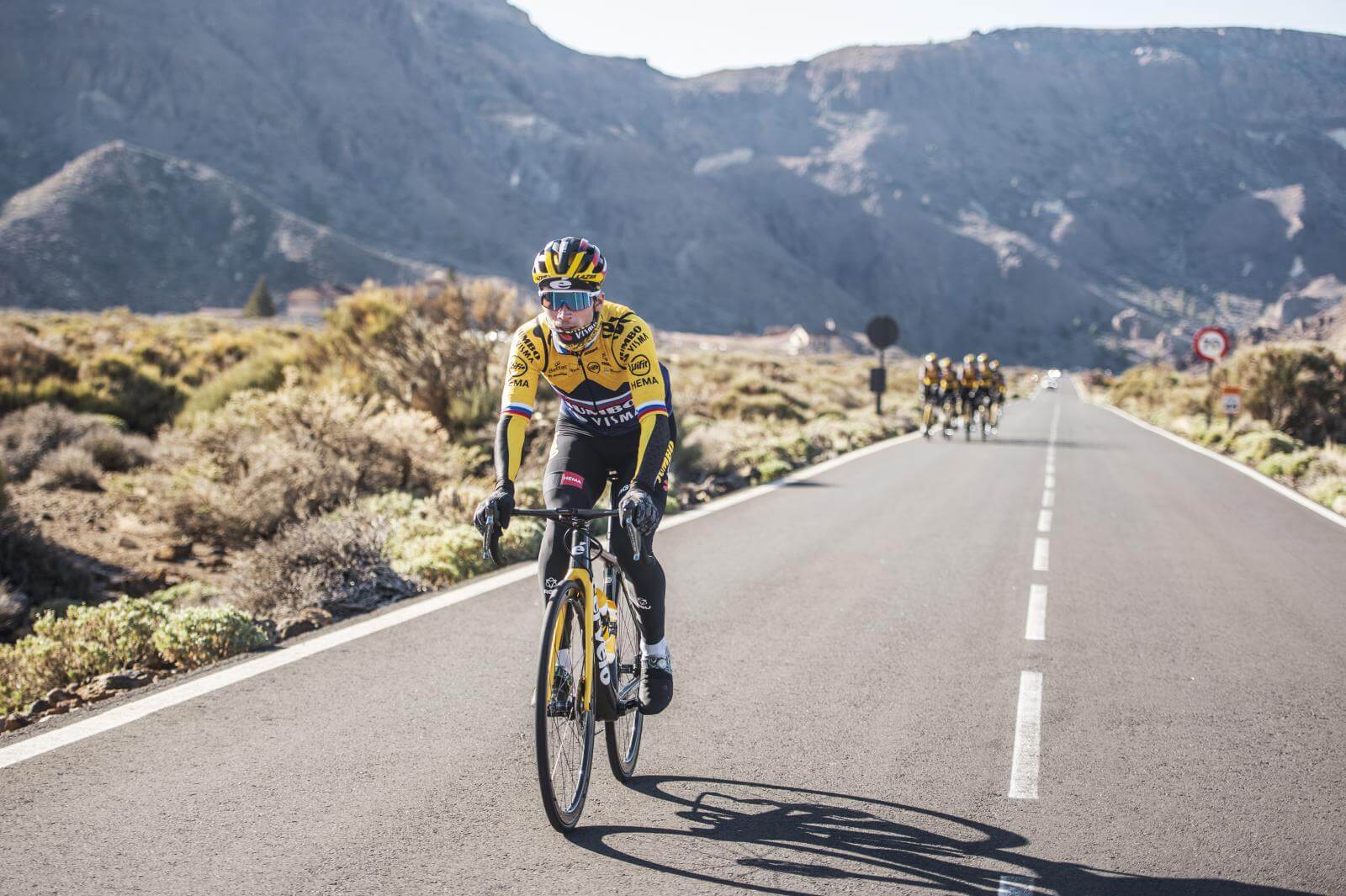 Contenido
He had the physique, the determination, discipline and desire to succeed. More than enough to take part in some regional trials to start building his confidence. "I didn't know how to sit and take off my clothes, how to eat, how to drink... from the bike. I had to learn very, very quickly. And yes, I fell off plenty of times at the refreshment points", he said in an interview in Bicycling. But he eventually gained enough confidence to ask Andrej Hauptman, manager of the Radenska, one of the Slovenia's best teams, for some advice.
Hauptman agreed and Roglič ended up doing a stage with Radenska to improve his skills and to enjoy the satisfaction of feeling like a professional cyclist. Two years after this experience, he was signed by Adria Mobil, and at the age of 23 he was on the way to meteoric career full of success.
Imagen
Contenido
Roglič has averaged six victories per year since he started cycling professionally, although in 2020 he broke his own record with 12 wins.His track record includes an Olympic gold medal, three Vuelta a España, three stage wins in the Tour, three in the Giro and five in the Vuelta, two Tour de Romandie, two Vuelta al País Vasco and a silver medal in the World Time Trial among other victories and podiums.
Since 2019 he has been part of the Dutch Jumbo-Visma Team, with which he visits Tenerife three to four times a year to train for competition because "it has the perfect combination for cyclists, with numerous climbs, very good roads and an exceptional climate", said the Jumbo-Visma rider during his stay on the island at the beginning of 2021.
Thanks to its orography and diverse terrain, as well as high-altitudes in places such as the Teide National Park, the island has become a must-go destination for these elite professionals, where they can train at altitude all year round.