If you like to strip off as soon as you get in the door and wander round with nothing on… you're in luck!
Contenido
If there's one thing we like to brag about in the Canaries it's our year-round great weather for enjoying endless outdoor activities in any season. 
Our eight islands are one of the most spectacular and unusual regions you could find, and they welcome all sorts of tourists all year, including those who love to sunbathe naked as the day they were born. 
In the Canary Islands we have a great range of accommodation choices where you can feel free to do just that, in a fantastic setting alongside other sunworshippers.
Contenido
Gran Canaria has loads of options for LGTBQ visitors where nude sunbathing's not a problem. Atlantic Sun Beach, part of the Mow Hotels chain, is a gay-exclusive apartment resort where you can relax in areas reserved for nudists. The chain has two other venues for gay men where you can shed your clothes without feeling out of place: Vista Bonita and Seven, mainly dedicated to wellness.  
Apart from their great location close to Playa del Inglés, the resorts have a nudist area and aren't far from top gay shopping hub the Yumbo, where you'll also find great nightlife. 
Contenido
Tenerife has lots of resorts that are popular with the LGBTQ crowd and deserve a mention for their proximity to nudist areas and nightlife. Playaflor Chill-Out Resort is one of the top choices for LGBTQ visitors, and H10 Conquistador and Hotel Gala, also in Playa de las Américas, have the advantage of being handy to the gay scene, a big plus. 
A few kilometres from Playa de las Américas you'll find several beaches where you can strip off. La Tejita, Montaña Roja, Montaña Amarilla, and the wonderful Diego Hernández beach are ideal places to let the sun warm your whole body. A nudist beach during the day and LGBTQ fun handy to your accommodation for the evening - what more could you ask for? 
Contenido
In La Palma, Hotel La Hacienda de Abajo is an excellent choice if you want to feel at ease and not be surrounded by children. This iconic, picturesque hotel is in the borough of Tazacorte, which also boasts two nudist beaches, in Los Tarajales and Los Guirres. A few years ago this western island opened its first nudist, La Palma Sun Nudist. 
Imágenes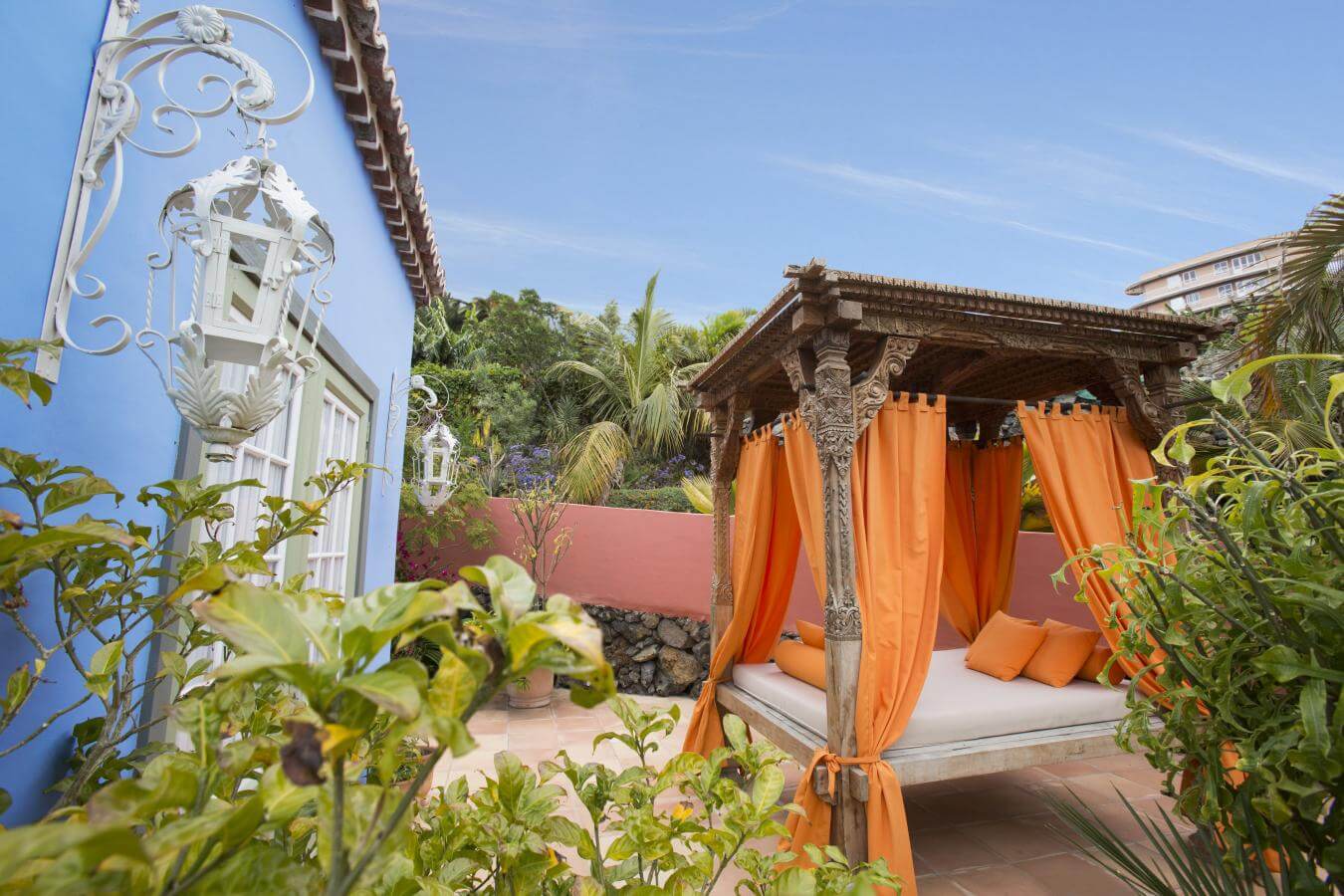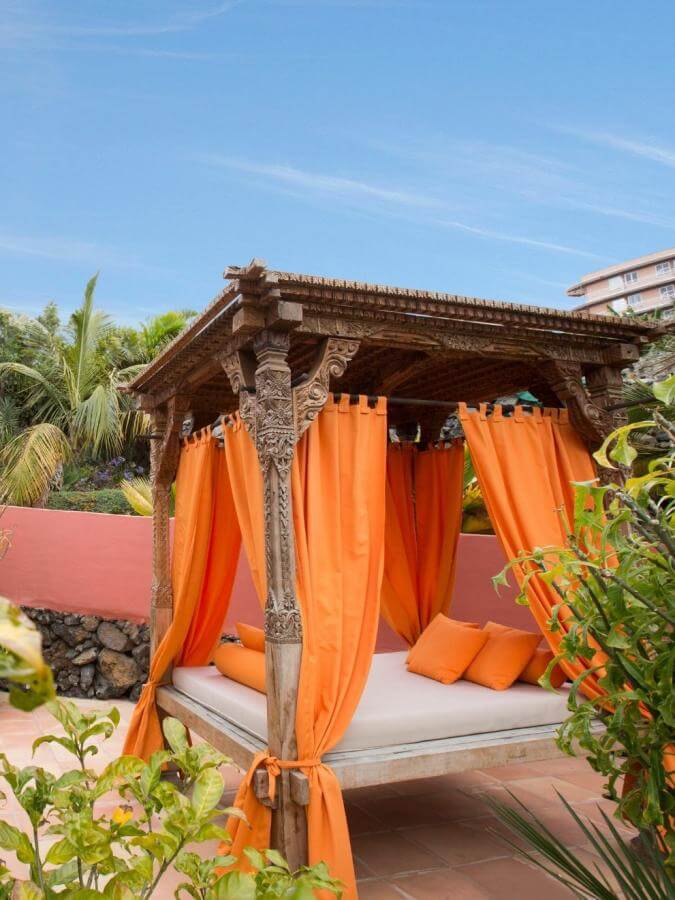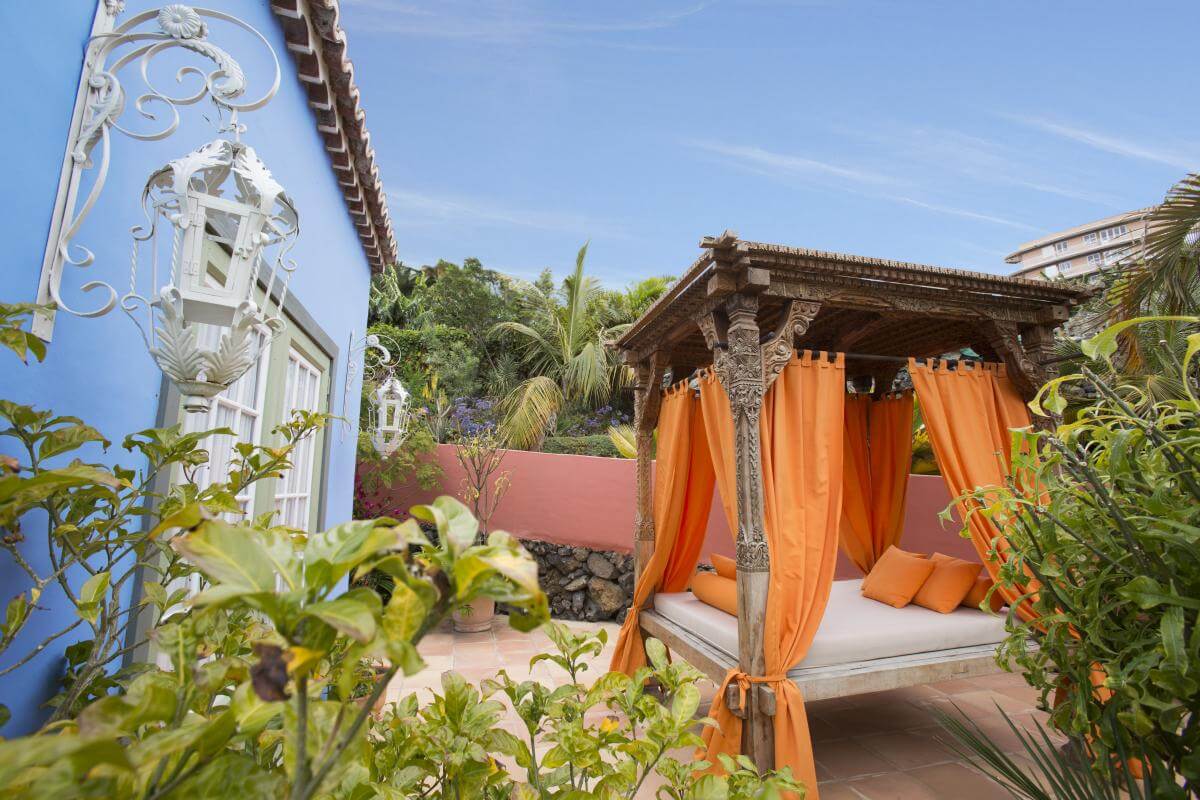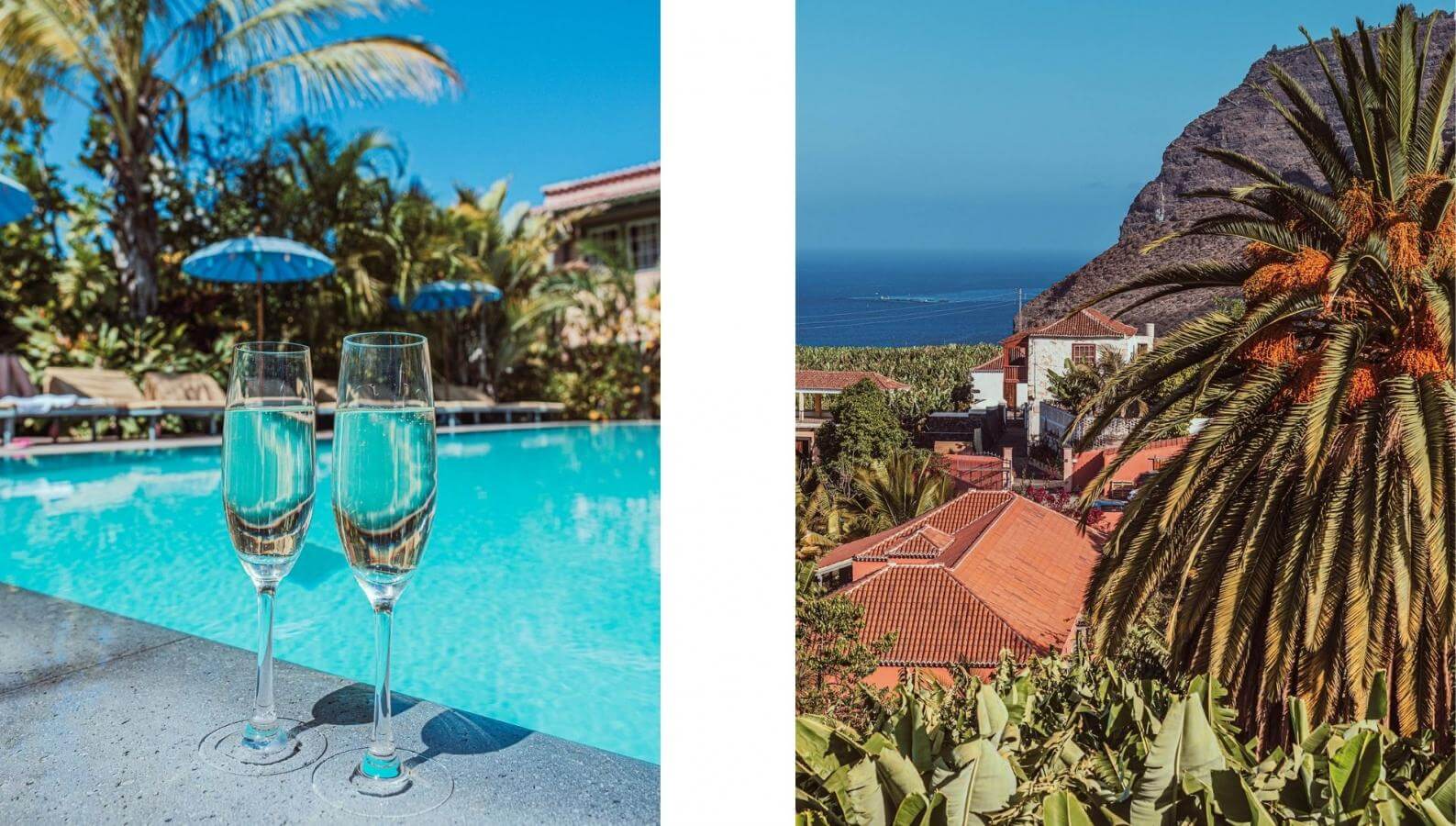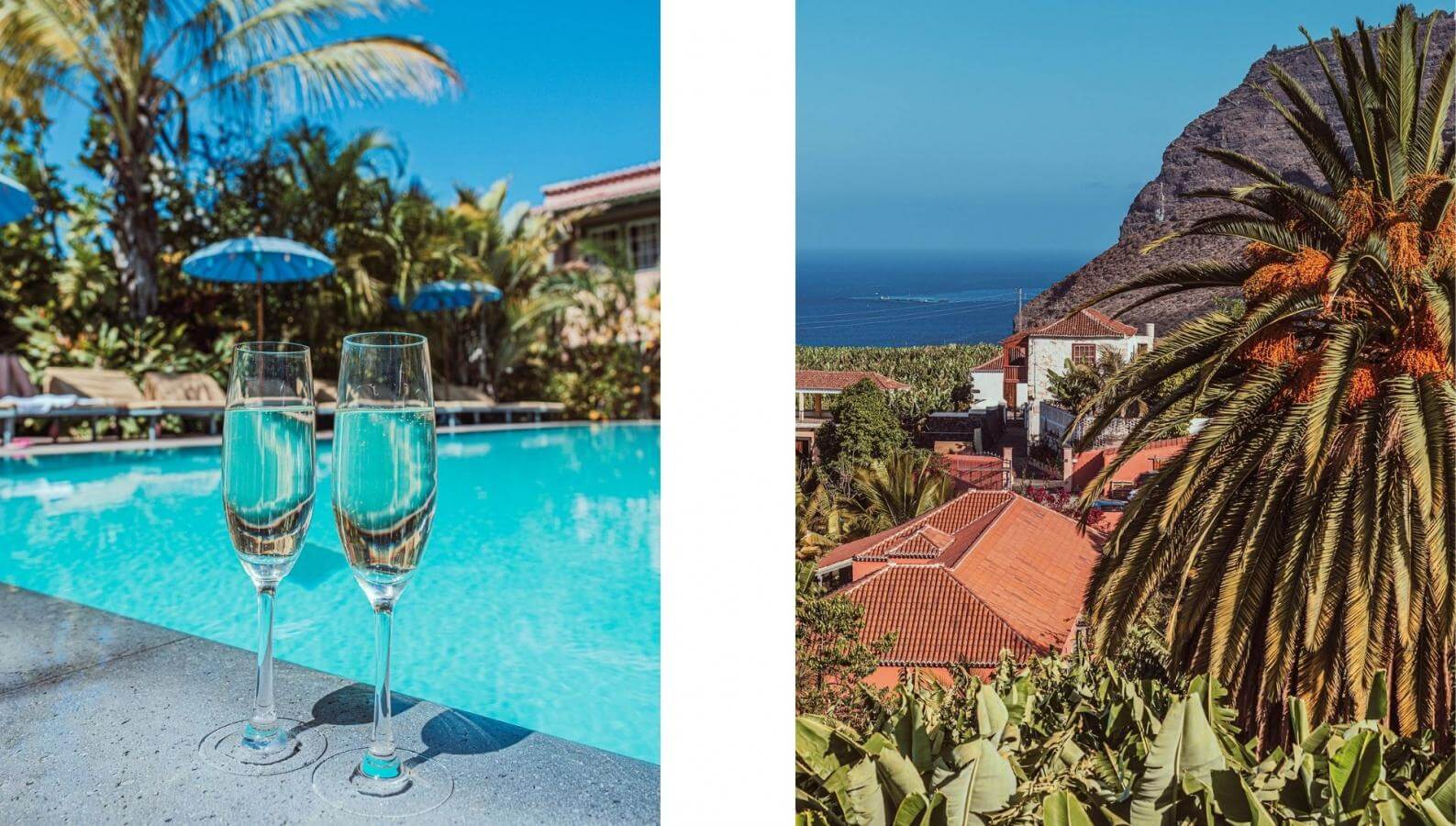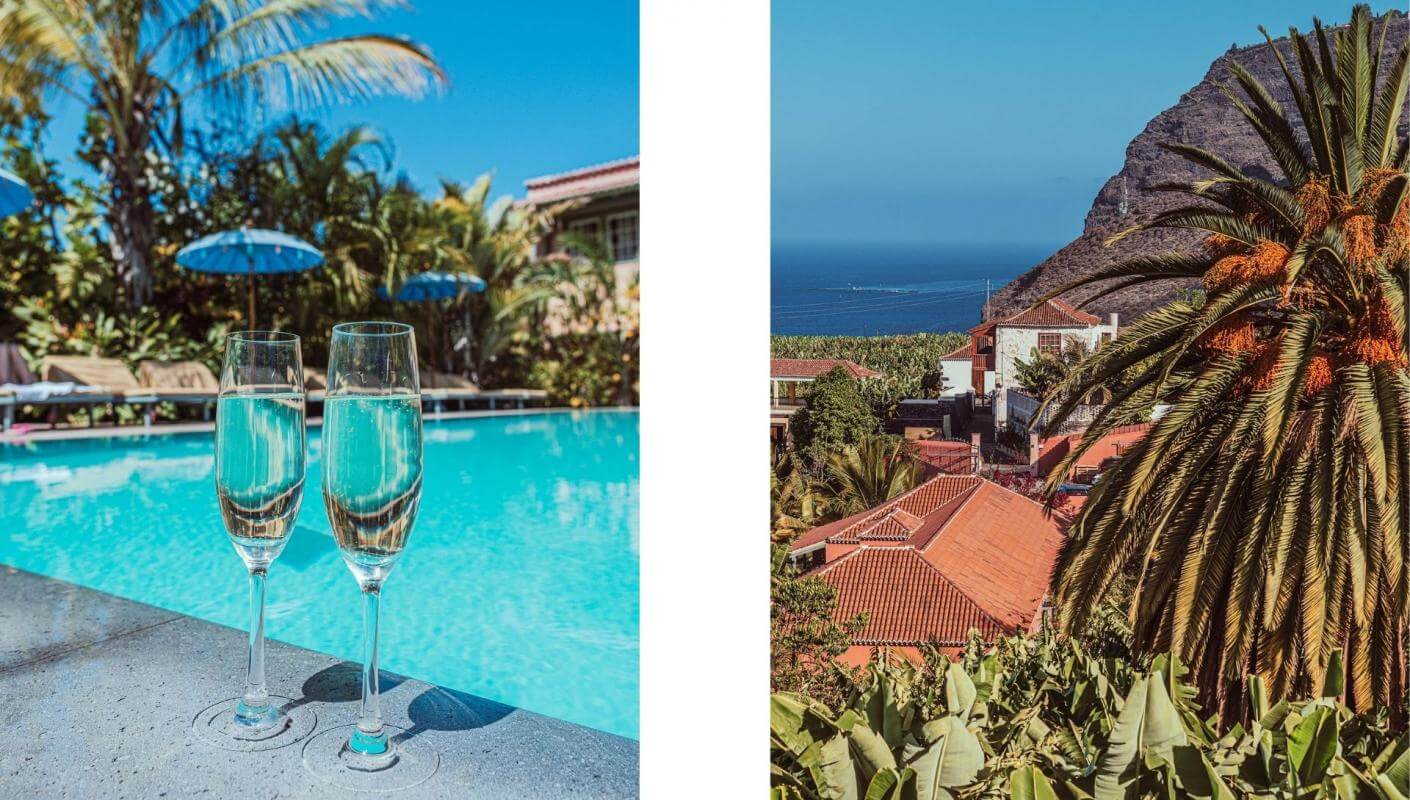 Contenido
Although neither of these establishments is exclusively for LGBTQ guests, La Palma's usually considered one of the most gay-friendly islands in the Canaries, so you'll have no trouble enjoying a drink at some of the LGBTQ venues you'll find in Santa Cruz de la Palma, depending on what's open. A perfect plan!
Contenido
Lanzarote has loads of options, but Charco del Palo is perhaps the best-known spot for unabashed nudity. The natural pool for nude swimming and the range of apartments create a special, highly rated setting for LGBTQ tourists. But if you prefer hotels to apartments, other fantastic options include the H10 Timanfaya Palace, which is not just adults only, but also has a large area for nudism. 
Contenido
In Fuerteventura, you can feel free throughout Monte Marina Naturist Resort… It has 47 apartments where you can go nude no trouble. Don't forget the famous "km 22" site in the Corralejo dunes. It attracts gays and nudists from all over the world who like to relax in the dunes during the day before heading off to tourist area to enjoy the gay scene. 
Contenido
Accommodation on the smallest island in the Canaries, La Graciosa, is in rental apartments and houses. They provide loads of scope to enjoy the freedom you can breathe on this island with streets of sand and only about 10 cars. Playa de la Concha is the best-known beach for nudism, and is large enough to make you feel like you have the place to yourself. La Graciosa also has lots of other little beaches accessible only by foot or bike, so it's easy to find a private spot almost anywhere. 
Contenido
Apartmentos Santa Ana, at Playa Santiago in La Gomera, are an ideal choice if you want to be alone with your partner at an adults-only, gay-friendly venue. Gay nudist beach Playa de La Guancha is a must and is only half an hour from the resort.
Contenido
The island of El Hierro has lots of accommodation choices, including one of the smallest hotels in the world (with just four rooms), a health resort and loads of holiday cottages. Because it's a small island, you can easily go from having a drink in the capital city, Valverde, to enjoying a dive in La Restinga, or simply let the sun wash over you at the nudist beach in El Verodal.
Contenido
Any of the Canary Islands can be the perfect getaway for solo travellers or couples, with everything you need nearby. And you'll always find a place to feel free and enjoy your holiday with a bit of nudism! What's stopping you from searching for your dream spot?