More than 30 marinas and ports, to host all kinds of boats. Every year the Canary Islands welcome hundreds of boats which put in around the archipelago to enjoy the bounties of the climate and the excellent sailing conditions. Some of them stay for long periods of time. Others prepare their Atlantic crossing. But they all need detailed information on moorings, nautical services or channels of communication. Below we tell you where to find all that information.
Imagen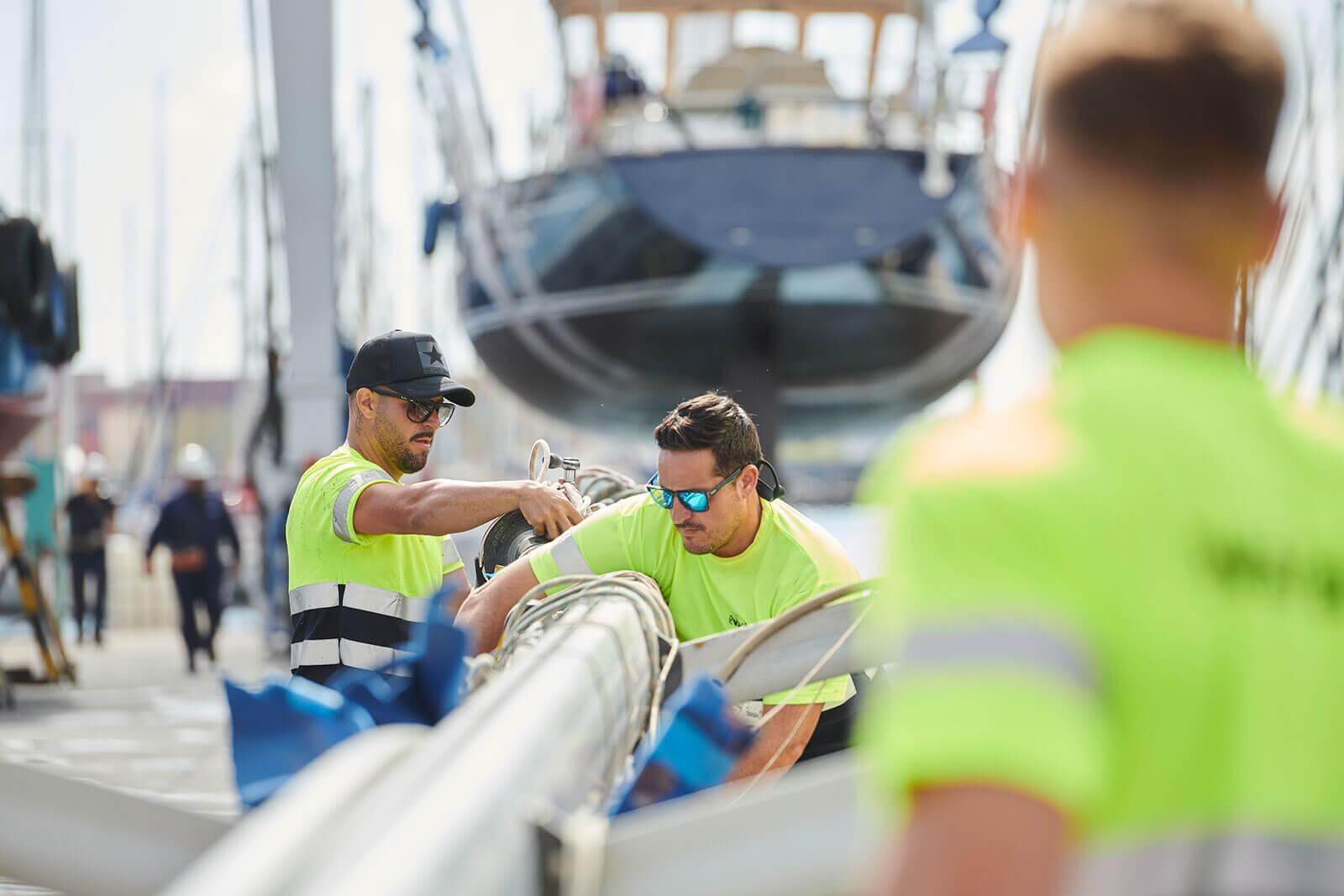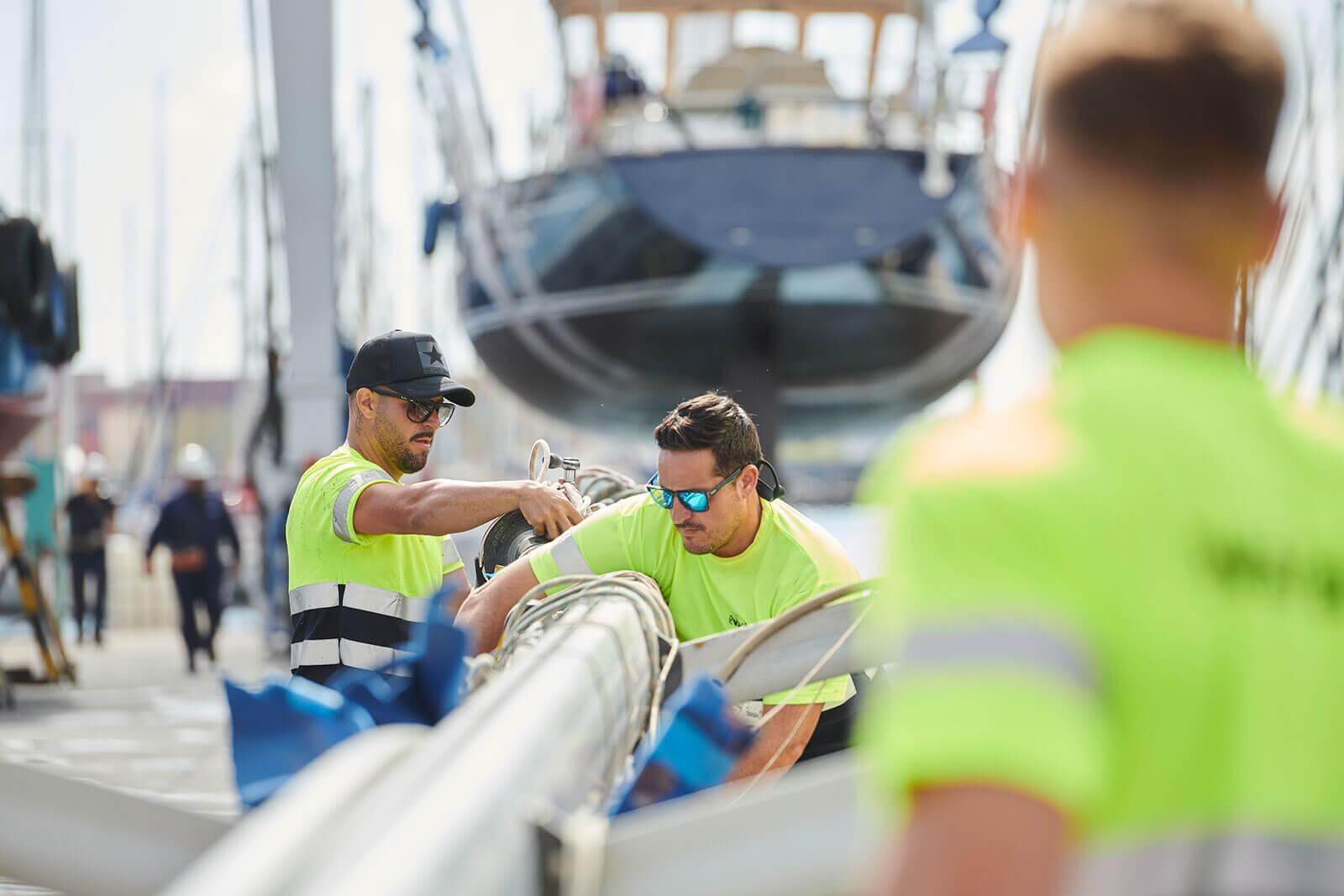 Contenido
Peace of mind on land and at sea
The Canary Islands are famously a very safe tourist destination. And that security, both on land and at sea, is one of the attributes people value the most in comparison to other sailing destinations, even within the more rigorous European standards.
Sailing in the Canary Islands can be quite demanding. At times the trade winds, which afford excellent sailing conditions for the archipelago, call for experience. Which is why finding the safe haven of a good marina to shelter in, the availability of specialist boat repair companies and a complete network of communications and maritime emergency services are essential elements for any sailor in the world. And the archipelago offers all these characteristics, making sailing here a unique, and above all a safe experience.
Contenido
Planning your route ahead
Although the Canary Islands have a very wide range of harbours and marinas, we advise you to reserve your mooring in advance. Planning the route, the ports of destination and your days of sailing will ensure you spend the night in the peace and quiet of a mooring on a pontoon. And it will mean you don't have to look for a sheltered area to anchor in.
Which is why before travelling, it is a good idea to contact your port of destination to obtain updated information and recommendations, and find out what services the marina offers.  Although there are an increasing number of online reservation services and the marina websites do offer detailed information, the best way is to contact the harbour office directly, either by e-mail or by telephone.
Contenido
A port of call on the way to America
It can also be more difficult to find a berth at certain times of year. Which is why being aware of the idiosyncrasies of the Canary Islands and planning ahead are both vital for ensuring a safe, smooth trip.
From September to November, there may be fewer moorings available. The archipelago is visited by a large number of boats preparing to cross the Atlantic Ocean. This is the best season for making the crossing. At this time of year, hundreds of vessels are distributed around the islands' different marinas, to take in food supplies, carry out repairs or simply gather strength before setting sail for America.
Contenido
Channels of communication
The Canary Islands have more than 30 marinas and harbours with capacity for boats of all types and lengths. These port installations may be run by private licensed companies, or belong to the state or the Government of the Canary Islands. Each harbour organises its own logistics for meeting demand, and offers all the information sailors need to know on its website.
Contenido
The VHF communication channel you will have to use to advise of your arrival is indicated on each website. It is a good idea to use this channel to contact the harbour office or captaincy, and follow their indications. In some cases, the marinas have a waiting dock where you will have to stop initially in order to make all the arrangements. The harbour staff usually help with mooring, as well.
Contenido
Emergency services
The websites of Canarian ports also offer details of information and navigation services, as well as a list of all the harbours of general interest, franchised marinas and port installations. The information services sailors can find contains weather warnings and forecasts which may affect safety, including wind and waves, as well as information on the tides. All this is available through links to the Spanish Meteorological Agency.
Some other relevant information they offer are the telephone numbers and radio frequencies for emergencies - services that are coordinated by the Maritime Rescue agency and which remain active 24 hours a day. The distress frequencies in the Canary Islands can be found on VHF channels 16 and 70 and the emergency telephone number from land is 900 202 202.
Contenido
Furthermore, any harbour office or captaincy which receives a distress call is equipped to activate the mechanism via a call to Maritime Rescue, which will handle and coordinate the necessary actions. To sum up, the Canary Islands have a comprehensive network of resources which guarantee safe sailing.