Are you seriously still thinking about it? Great scene, safety, fun, freedom, warmth… what more could you ask for?
Imágenes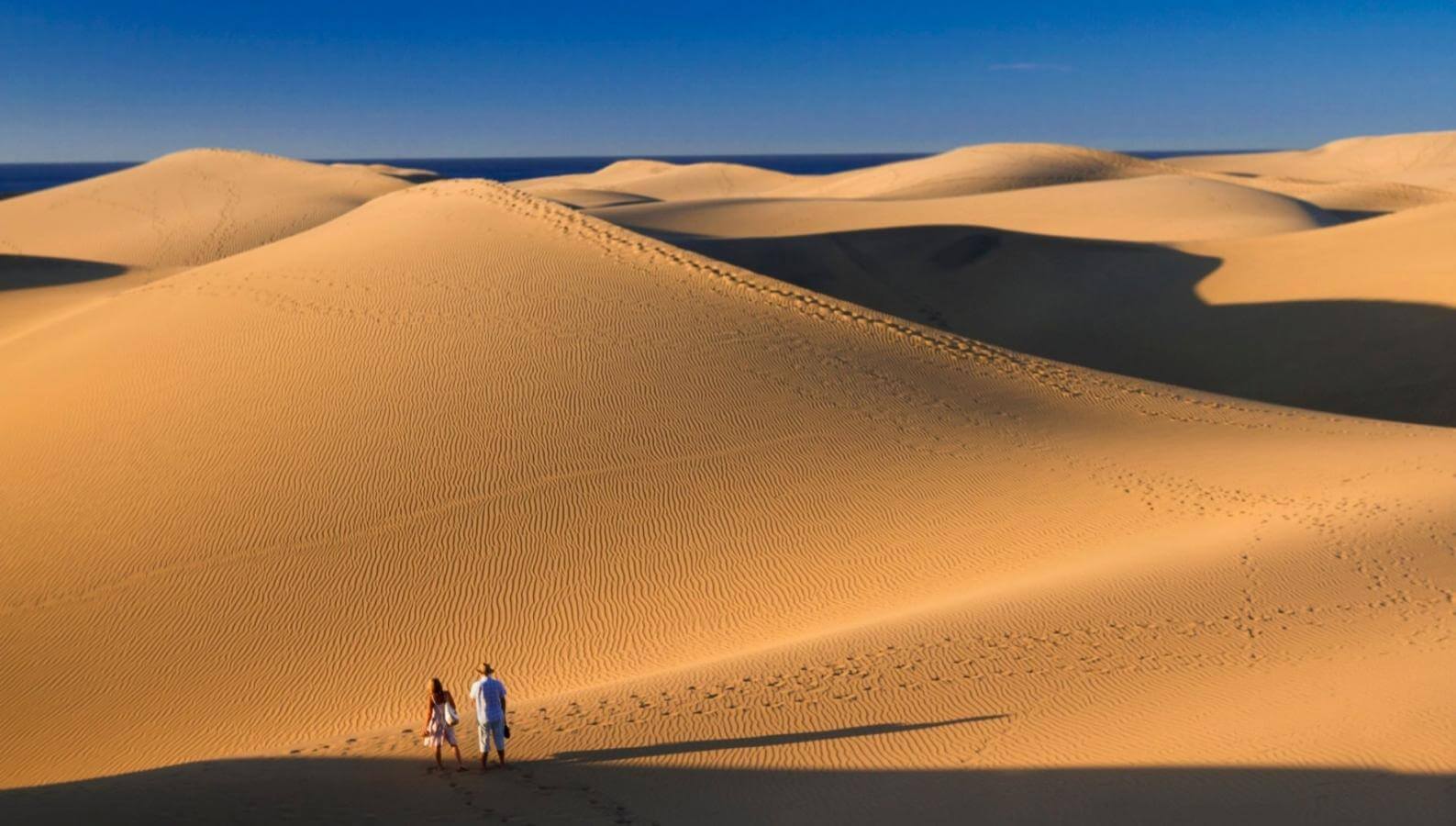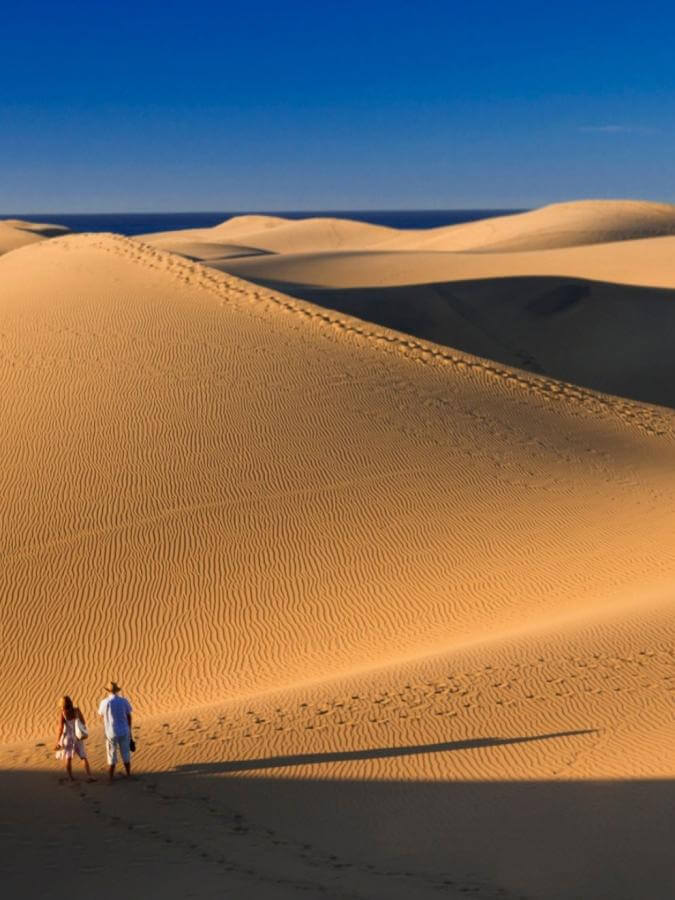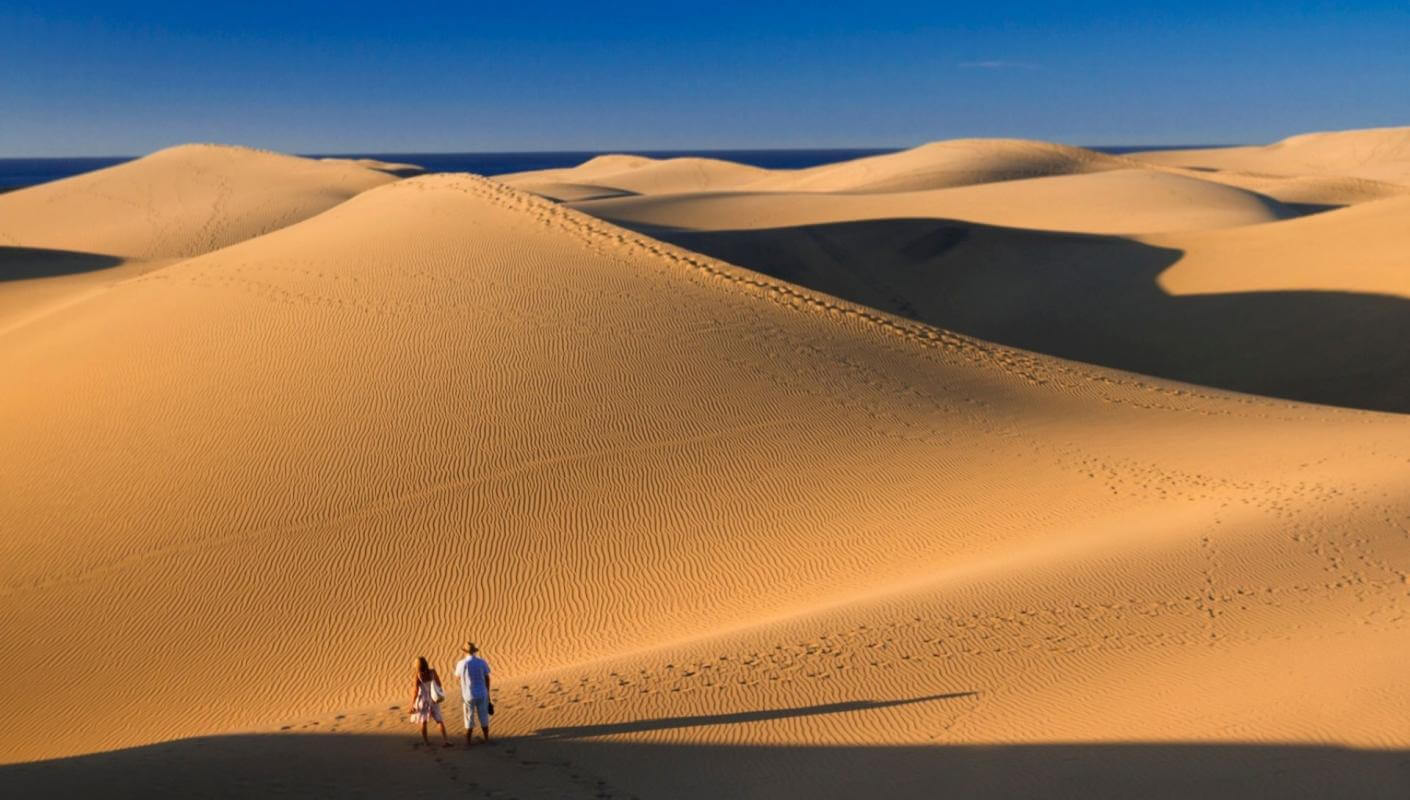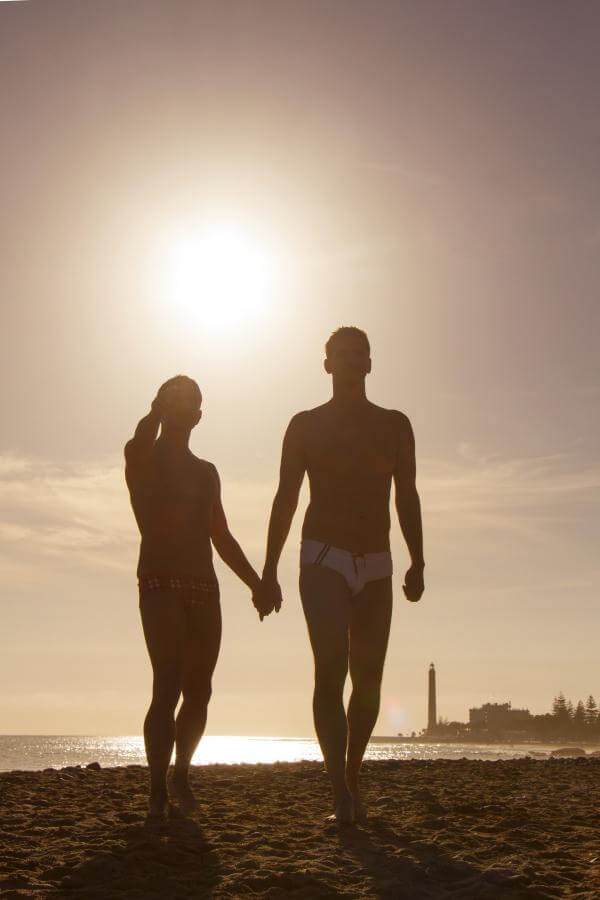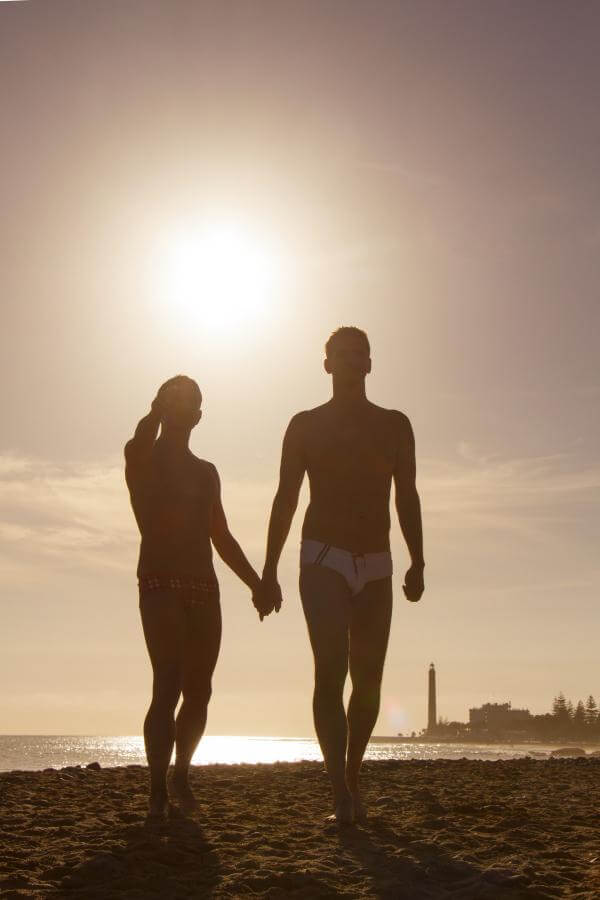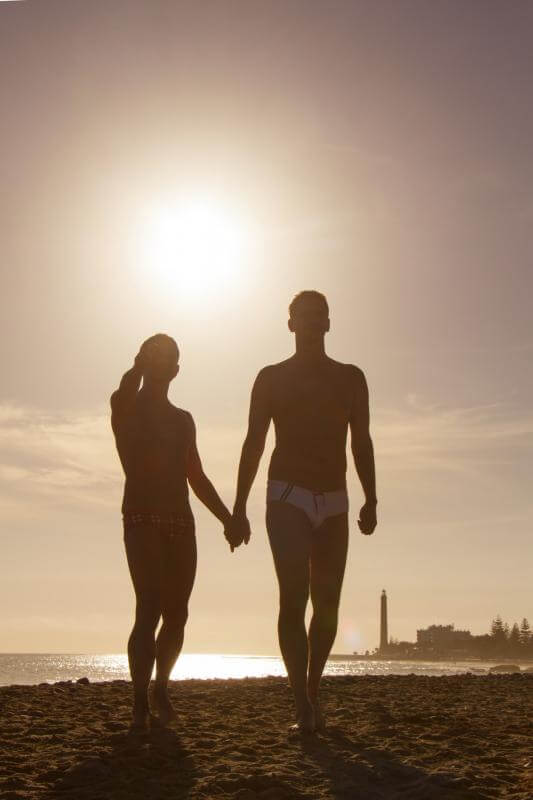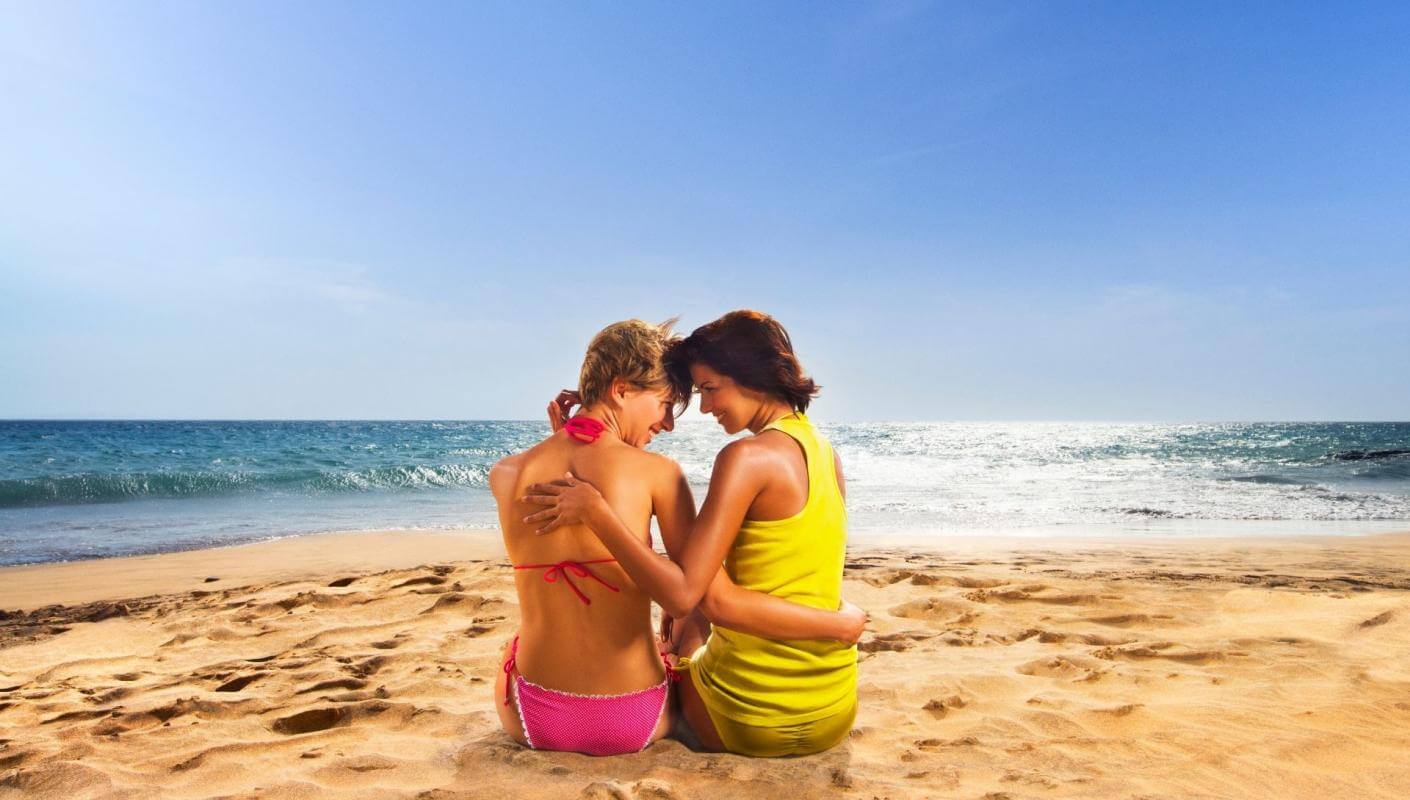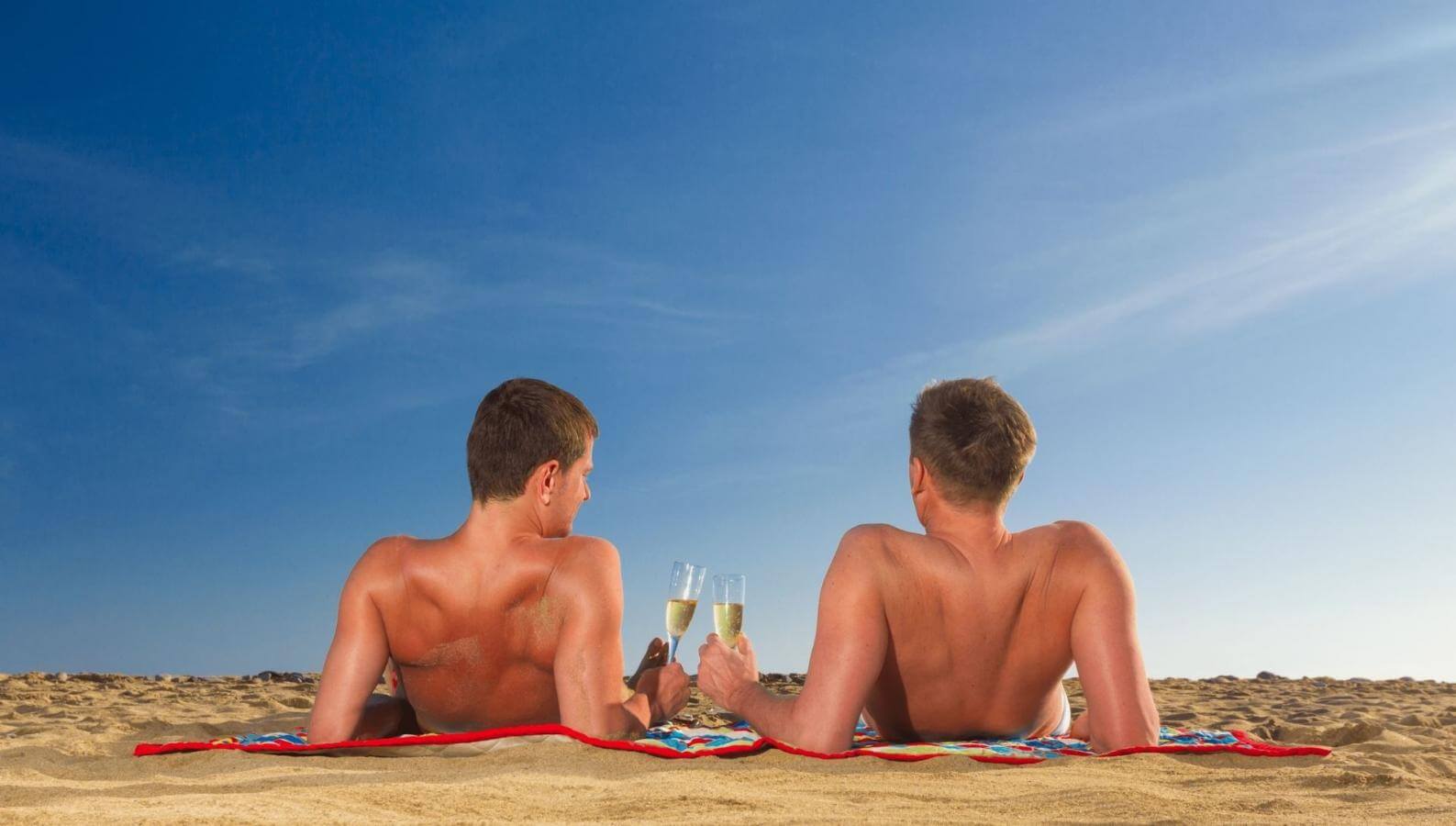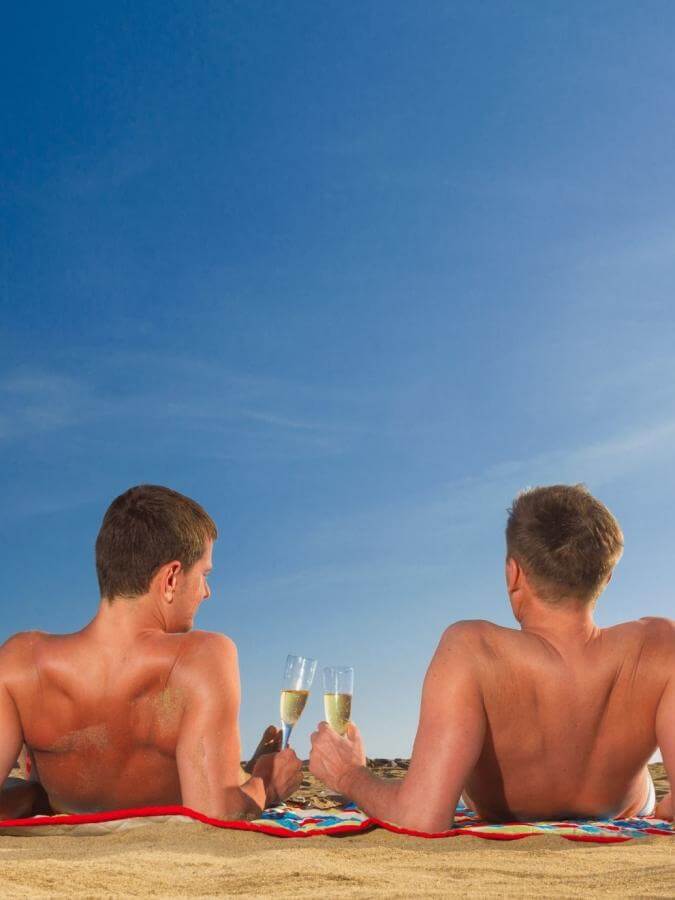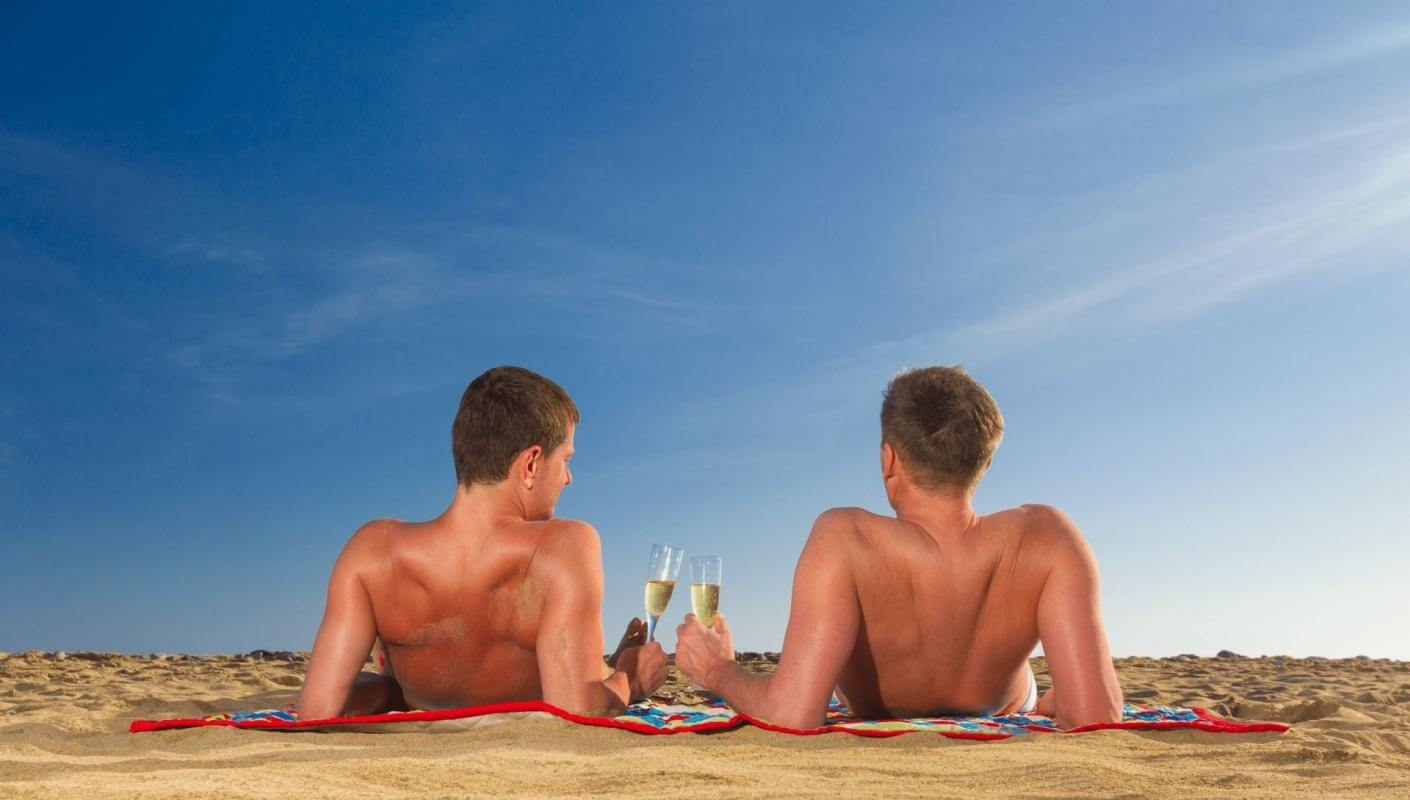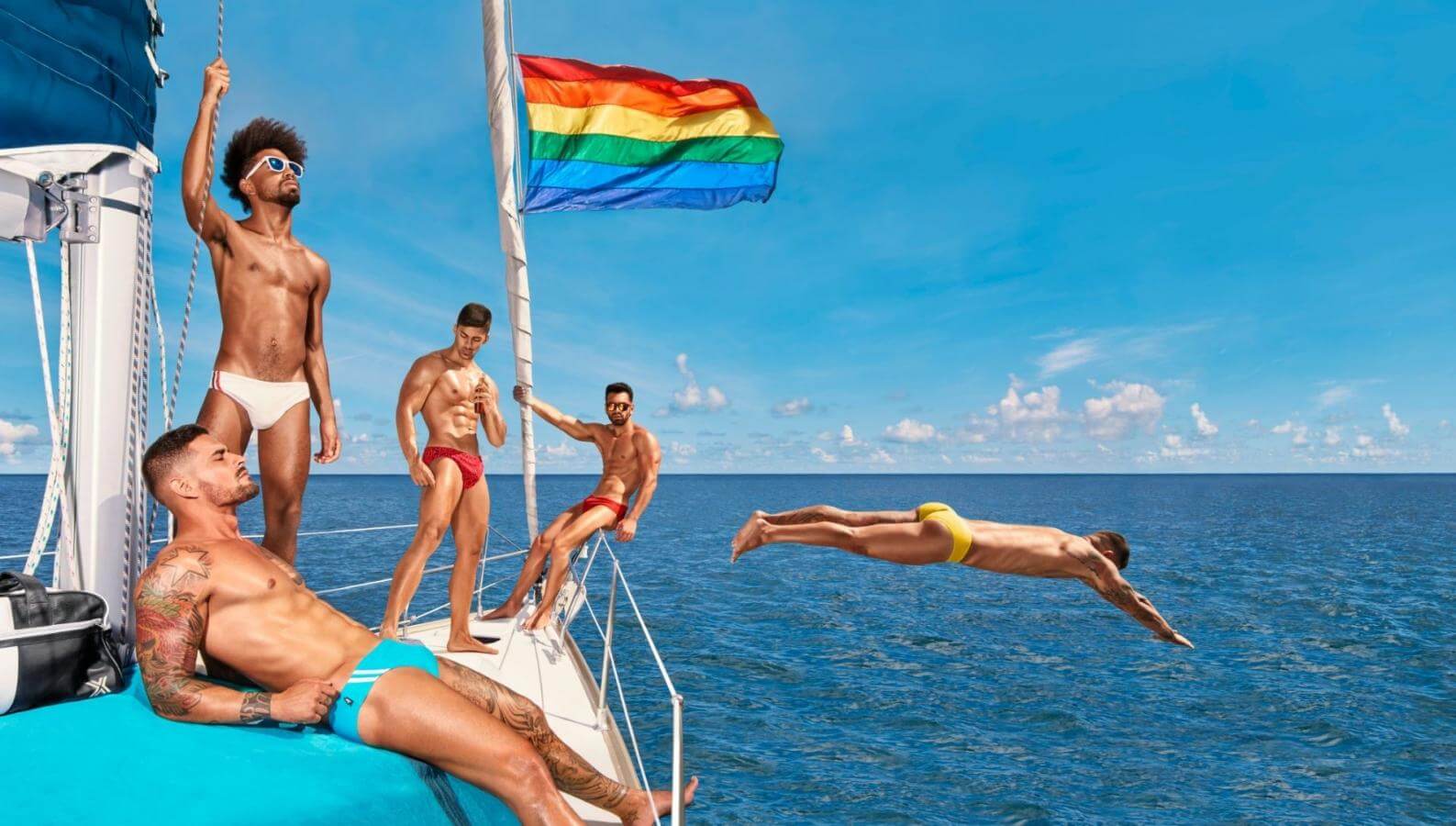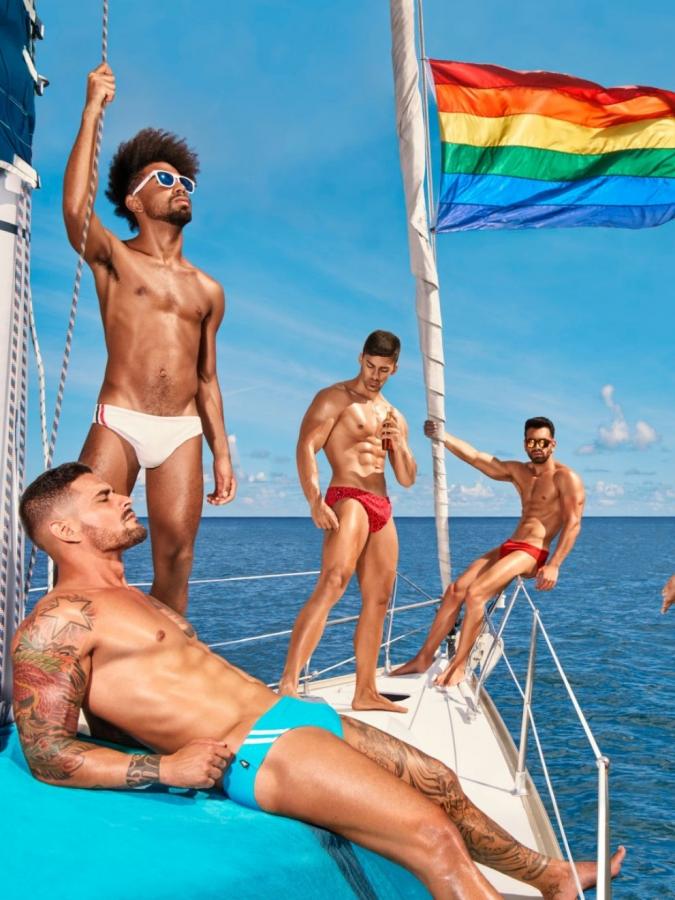 Contenido
You arrive in Gran Canaria, come out of the airport and see that your mobile's been working overtime: 10, 12, 15 messages… Maybe you're staying at a resort that's right up your alley, where the pool party includes DJ, go-go dancers and guests as keen to party as you are. Or perhaps you've found somewhere you can strip off without feeling uncomfortable, right near the nudist area of the beach and the nightlife… At last you're in Maspalomas, the LGBTQ hub of the Canary Islands, gathering point of Europe's gay community and centre of the action. 
World's top LGBTQ scene 
You have a shower and head off to discover the Yumbo, the world's biggest LGBTQ leisure centre: an enormous mall that opens every day of the year, designed 100% to provide a fun time for gay, lesbian, bi and trans visitors. So it's a gay-only hangout, right? No way. During the day the shops open for family tourism (supermarkets, souvenir shops and so on), but by night it becomes the world's biggest LGBTQ shopping and leisure centre. The Yumbo has more than 200 gay and gay-friendly venues, including bars, clubs, cabarets, discos, cafés, fashion stores, saunas, massage parlours, restaurants and sex shops. But there's a catch, of course. It's the world's biggest LGBTQ shopping centre because it's also the world's only LGBTQ shopping centre!
More than 200 venues and the perfect place to dance, have a drink and get lucky. It's truly impressive. You'll be having fun and meeting people until the small hours.
Imagen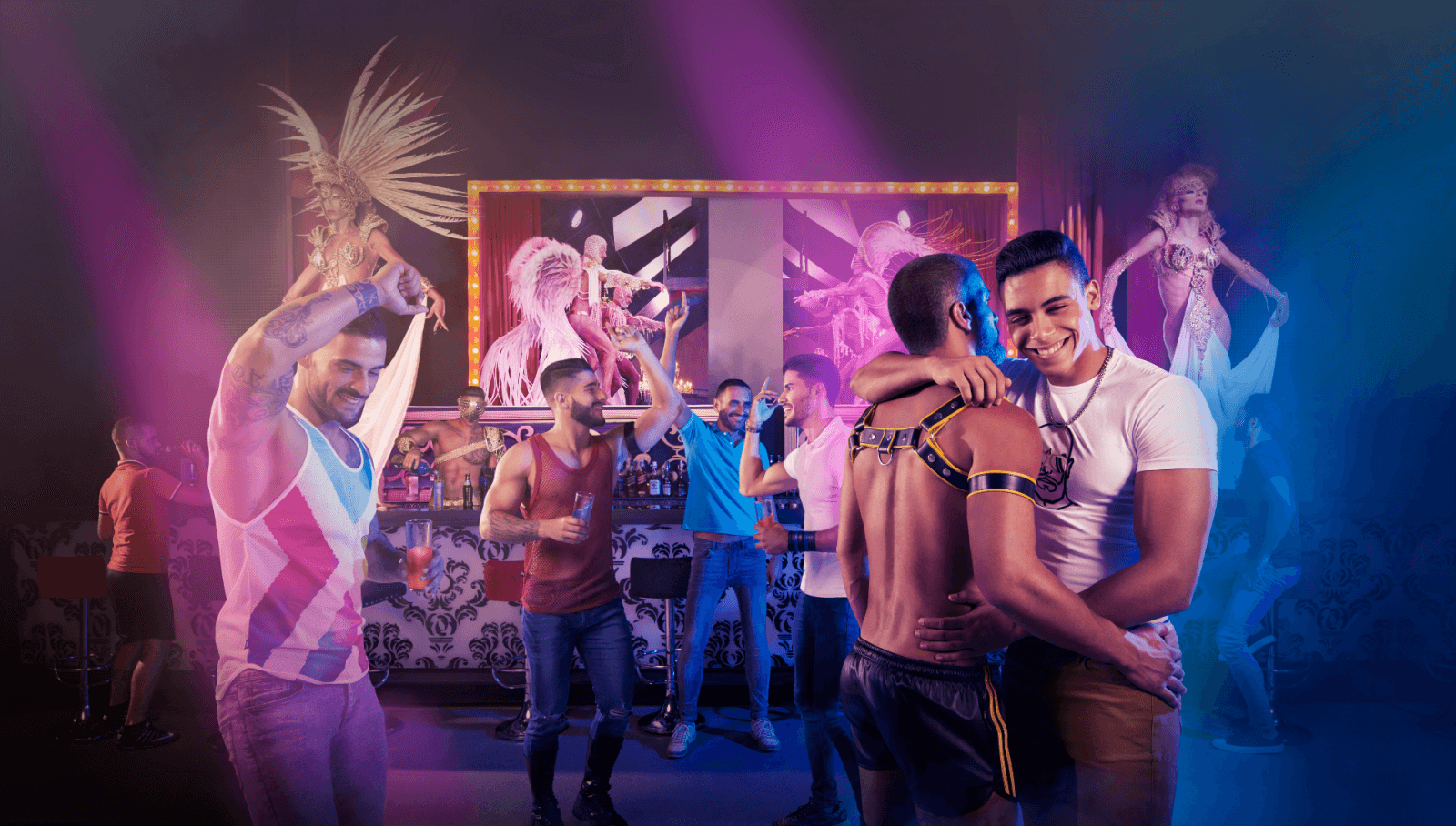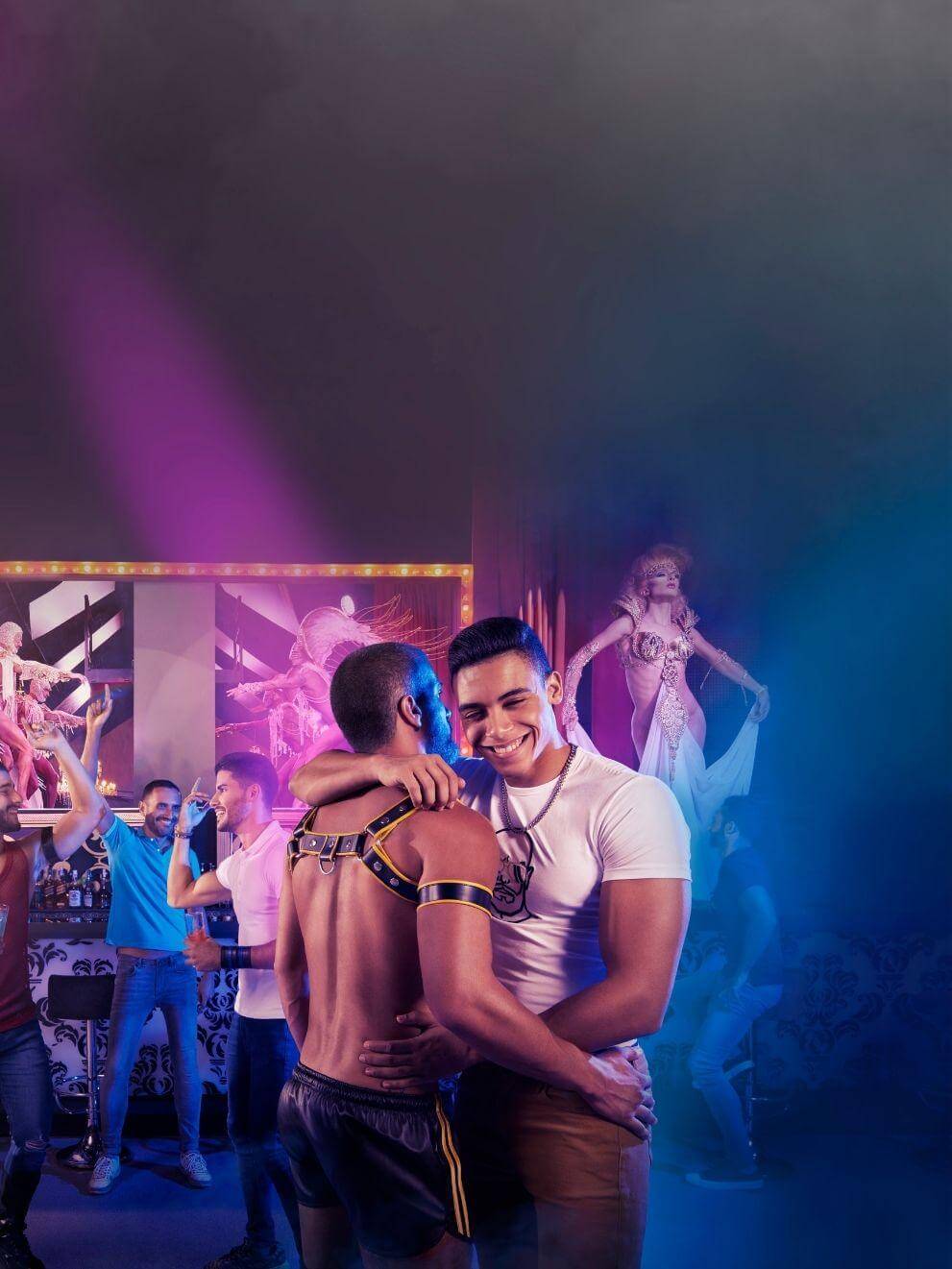 Contenido
Beaches and pools with good vibes 
The next day, you head across the Maspalomas Dunes to the top LGBTQ beach, where an awesome setting awaits you under the sun and you can wear as little as you please, or nothing at all.  
This is the home of Beach Bar number 7, a hangout for gay, lesbian and bi people and anyone who wants the freedom to be themselves, with the spectacular Maspalomas Dunes on one side and the Atlantic on the other.
Imágenes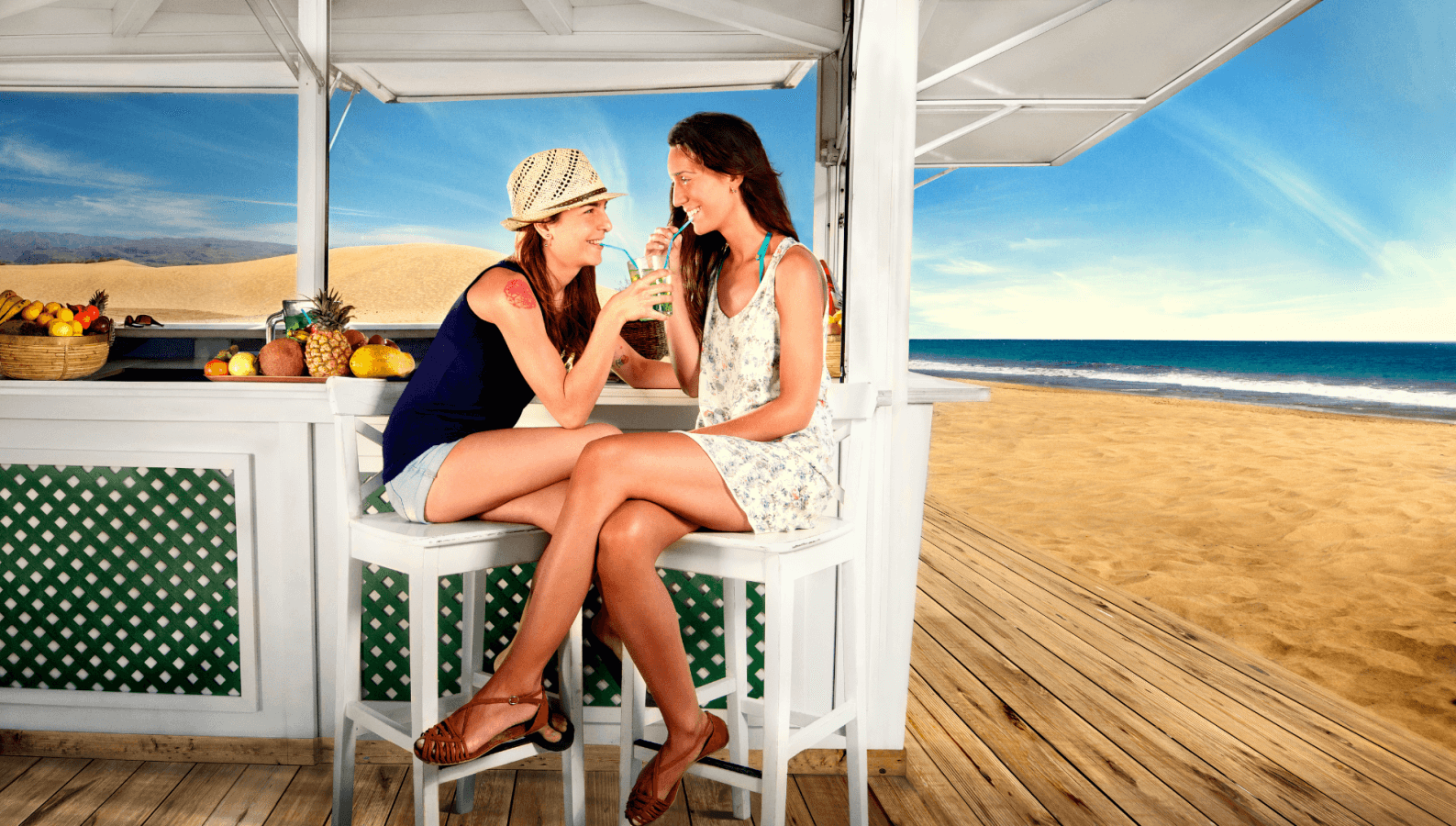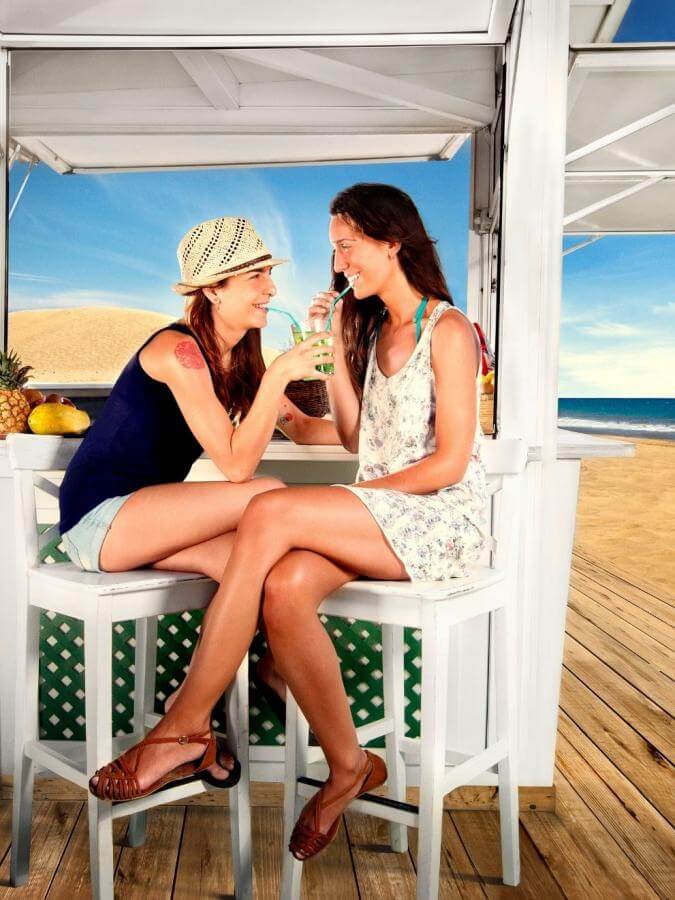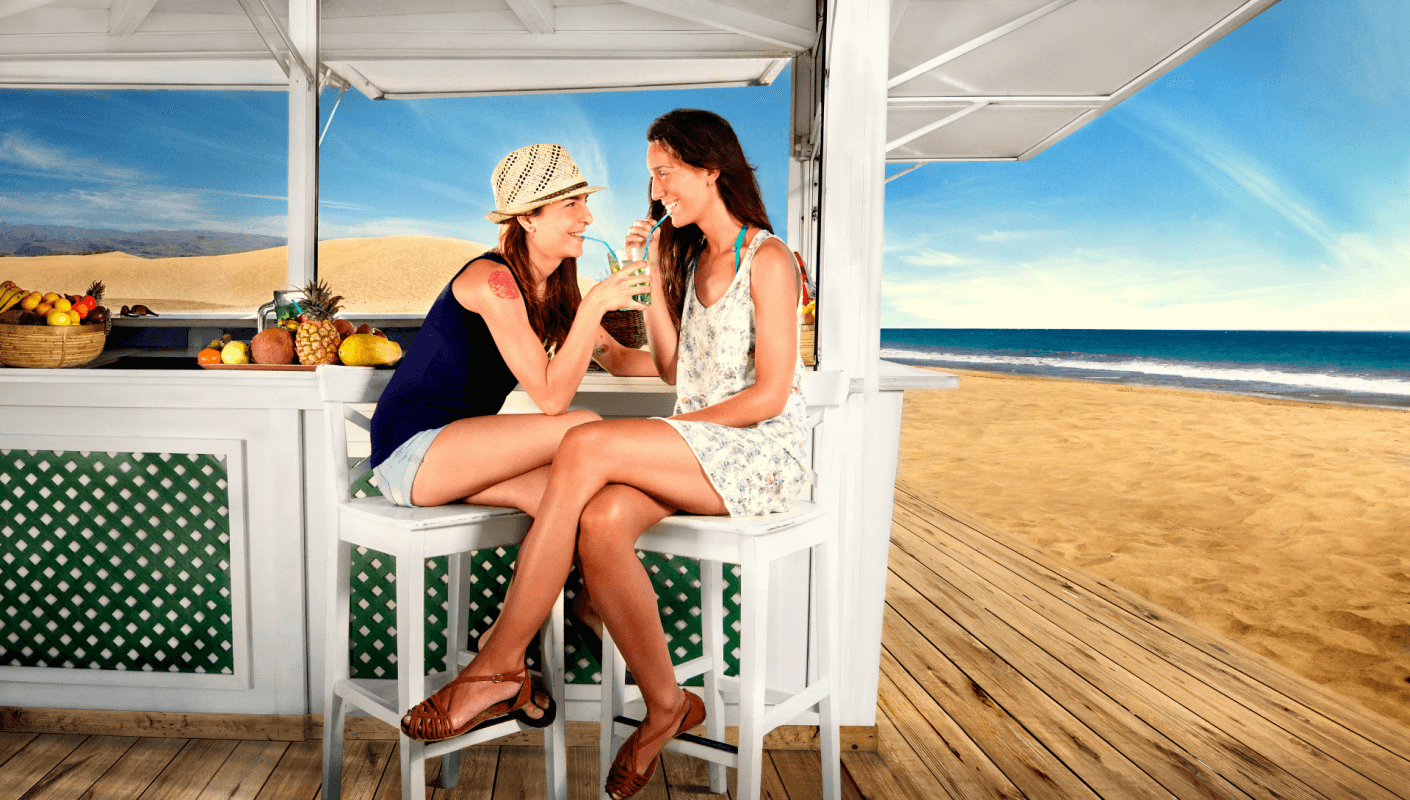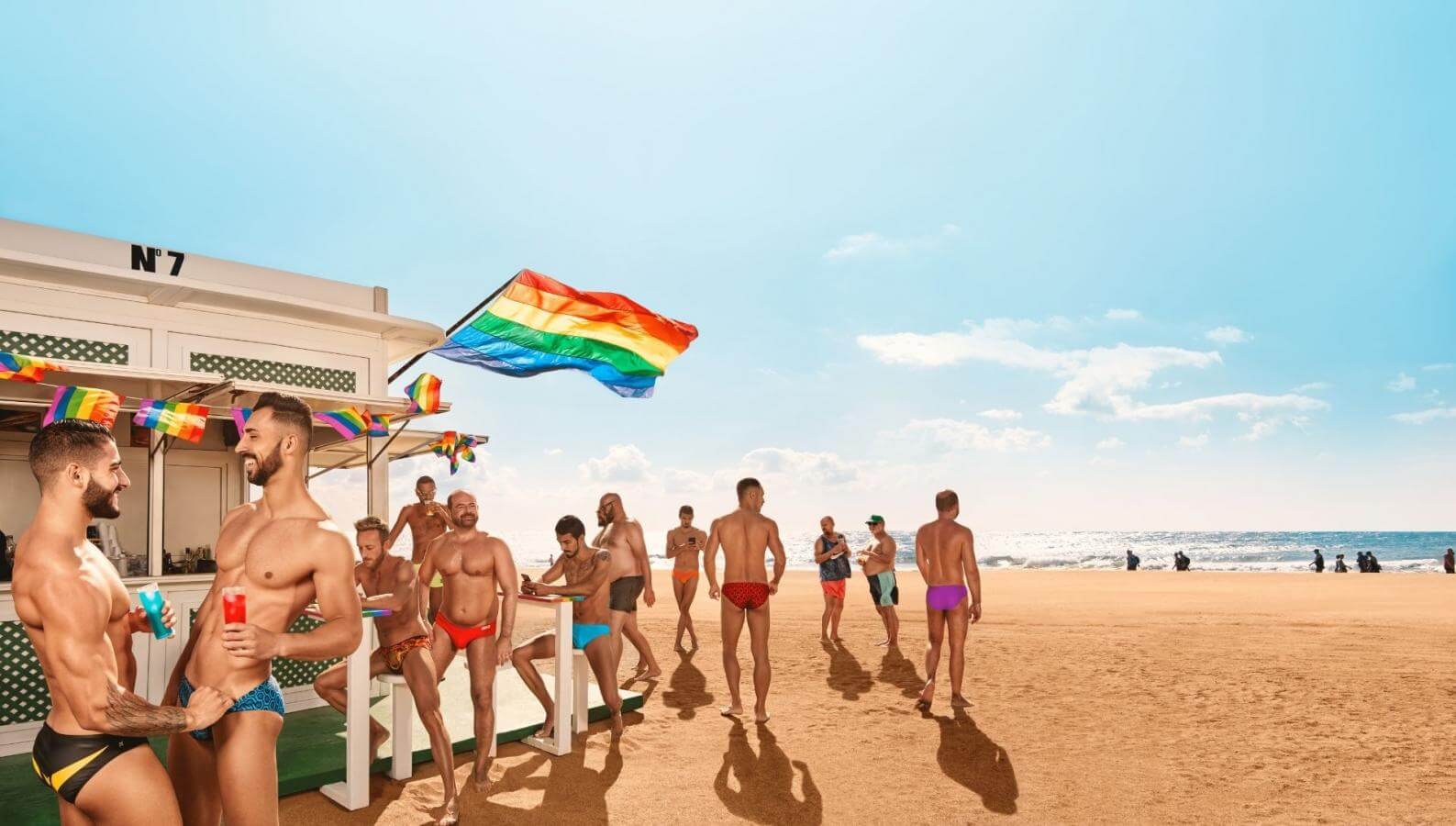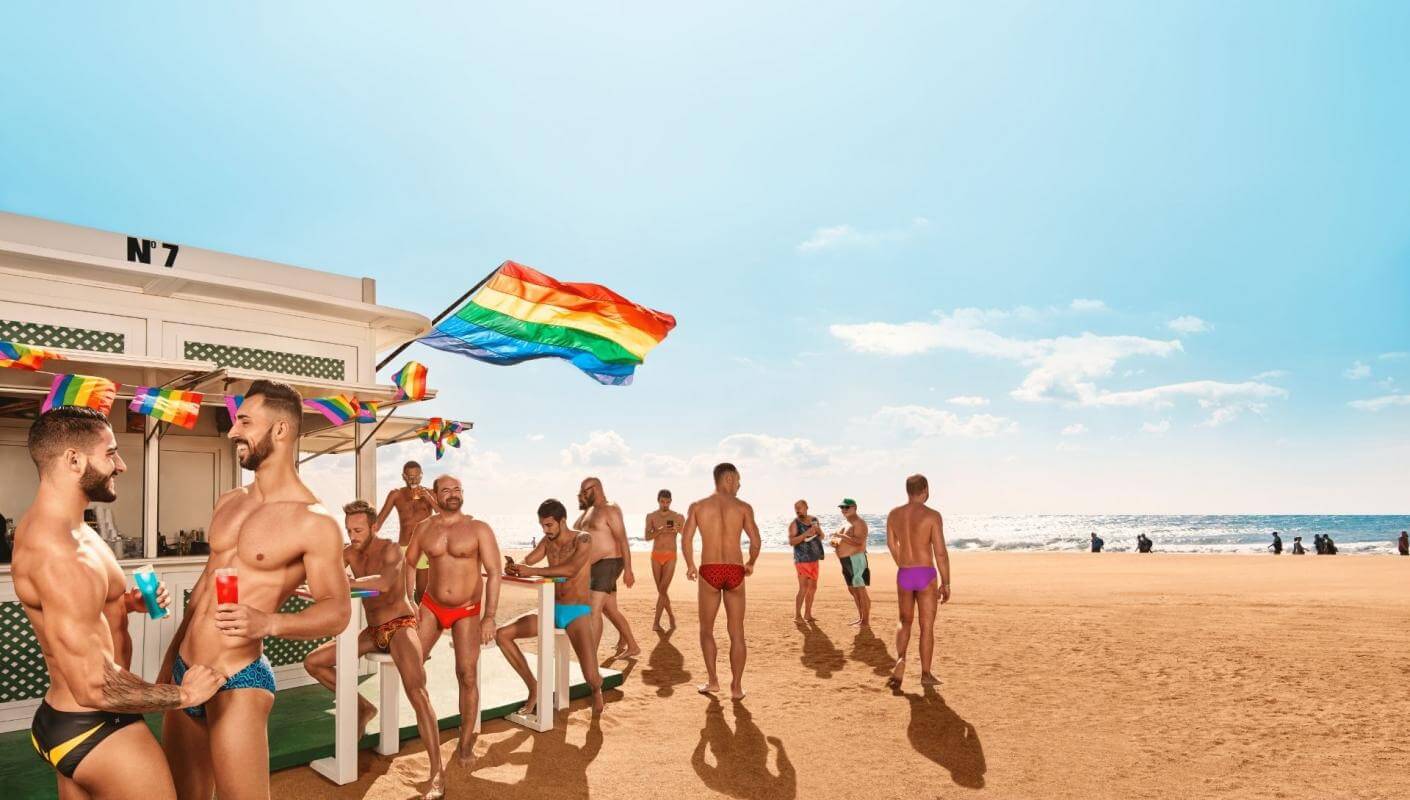 Contenido
But the beach isn't the only option we recommend… Many accommodation choices in the area have fun pool parties where great music and a fantastic atmosphere are the main ingredients.
If you're a romantic type, you might be looking for something more discreet. A sunset in good company, a quiet chat while you look out over the horizon, a delicious home-cooked meal, a good wine, an afternoon at a secluded beach, a massage on the deck of a yacht… A massage on a yacht? What a great plan! 
A full-day excursion will take you to an isolated beach that's virtually inaccessible except by boat. On a two-day adventure you can discover Güi-Güi, the remotest beach in Gran Canaria. An almost 4 km-tall giant will watch over you from nearby Tenerife: Mount Teide, Spain's highest peak. From Güi-Güi you can catch a spectacular sunset as the sun slips behind a majestic landscape, creating an unforgettable memory. 
Oh - and don't be surprised if some dolphins and whales decide to accompany you on the voyage. They're a common sight at this latitude.
Imagen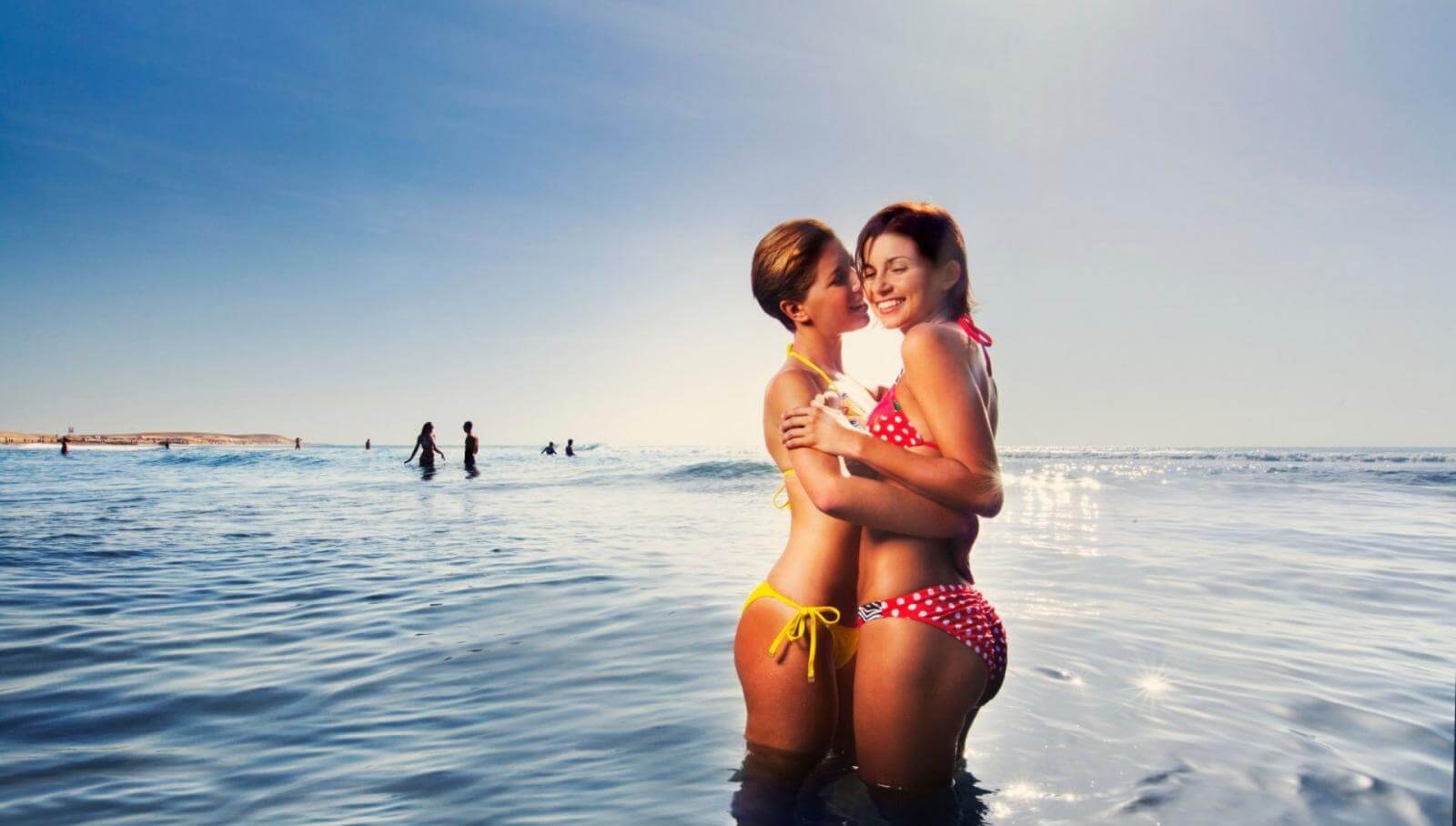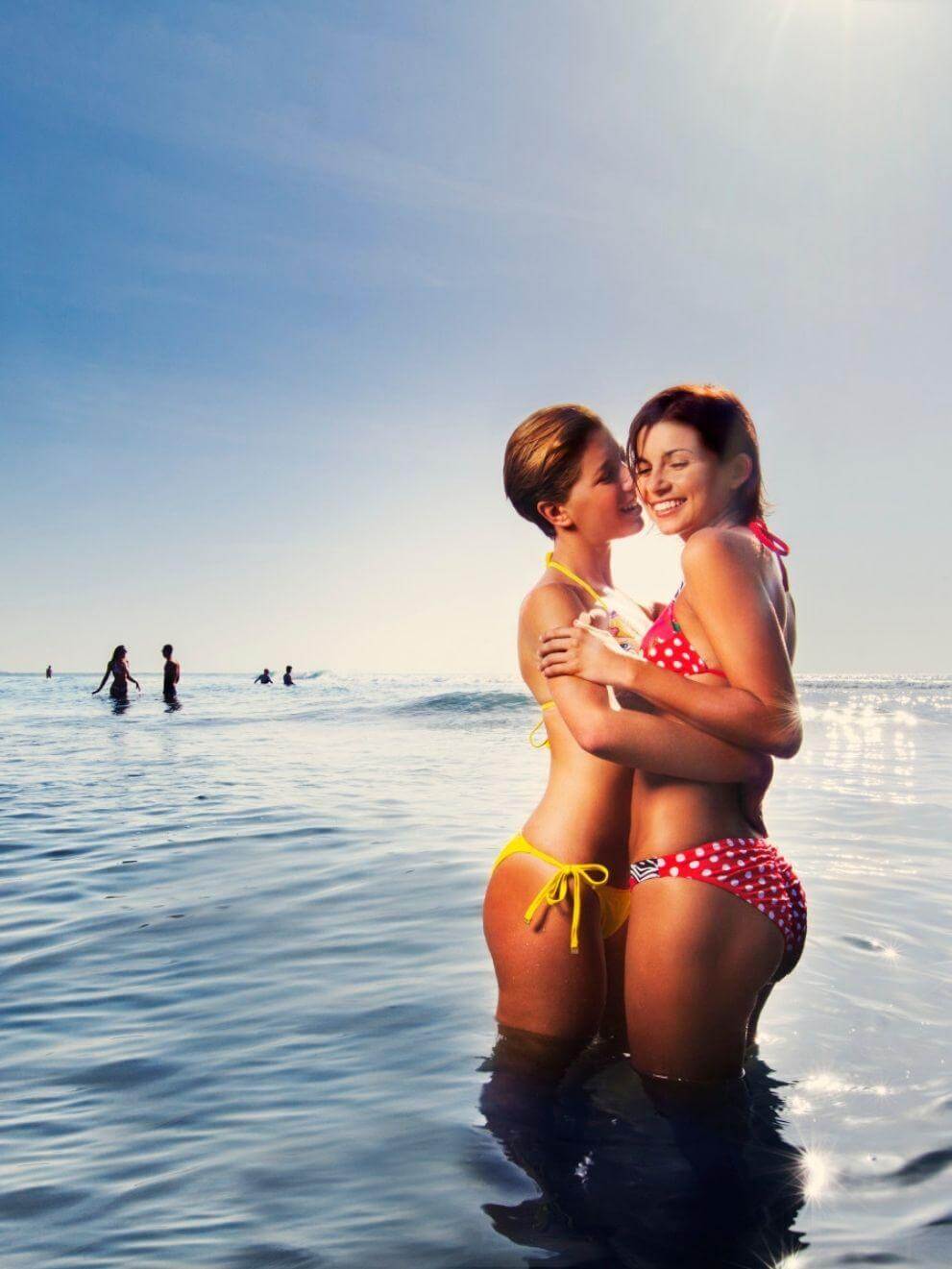 Contenido
Top destination year round 
Back on tierra firma, you can dine at one of the hundreds of restaurants in the area and order a cocktail at any of the 30 gay bars while it dawns on you as you look at the fairy lights: Maspalomas is for LGBTQ what Disneyland is for children! No time to get bored - everything catches your attention and it's MASSIVE. 
So now you're planning another getaway, this time in winter, when it's freezing cold where you come from. Maspalomas and its perfect year-round temperature have found a home in all your dreams. 
Now you know it's one of the indisputable hubs of the LGBTQ scene, what better place can you imagine to take a break, on your own or with your partner? Maspalomas has the beach with the best "scene" in European, where you can let your hair down and enjoy life in a way that's not possible in many parts of the world.
Imagen