Contenido
Life is sustainable in the radial and deep ravines, with vertiginous vertical walls, which lead to beautiful valleys from where you can reach the sea to swim at any time of the year thanks to the good weather of La Gomera. Its 378 square kilometers take us through an almost virgin island where nature remains practically untouched. All of it is crossed by more than 600 kilometers of enabled trails, which can be found in the Info La Gomera App.  

Contenido
UNESCO World Heritage Site: Garajonay National Park
The Park is home to the largest extension of laurel forest in Europe. It is a type of humid forest that 65 million years ago covered the old continent almost completely. Located inside Garajonay National Park, distributed among the municipalities of Vallehermoso, Agulo, Valle Gran Rey, San Sebastián de la Gomera, Alajeró and Hermigua, it is the crown of a natural jewel of the Tertiary Era. In it you can find fayas, heather, laurel, ferns and more than twenty species that make up the laurel forest. The Park can be easily explored thanks to the numerous trails that cross it, through which this natural paradise uplifts the spirit.
Imágenes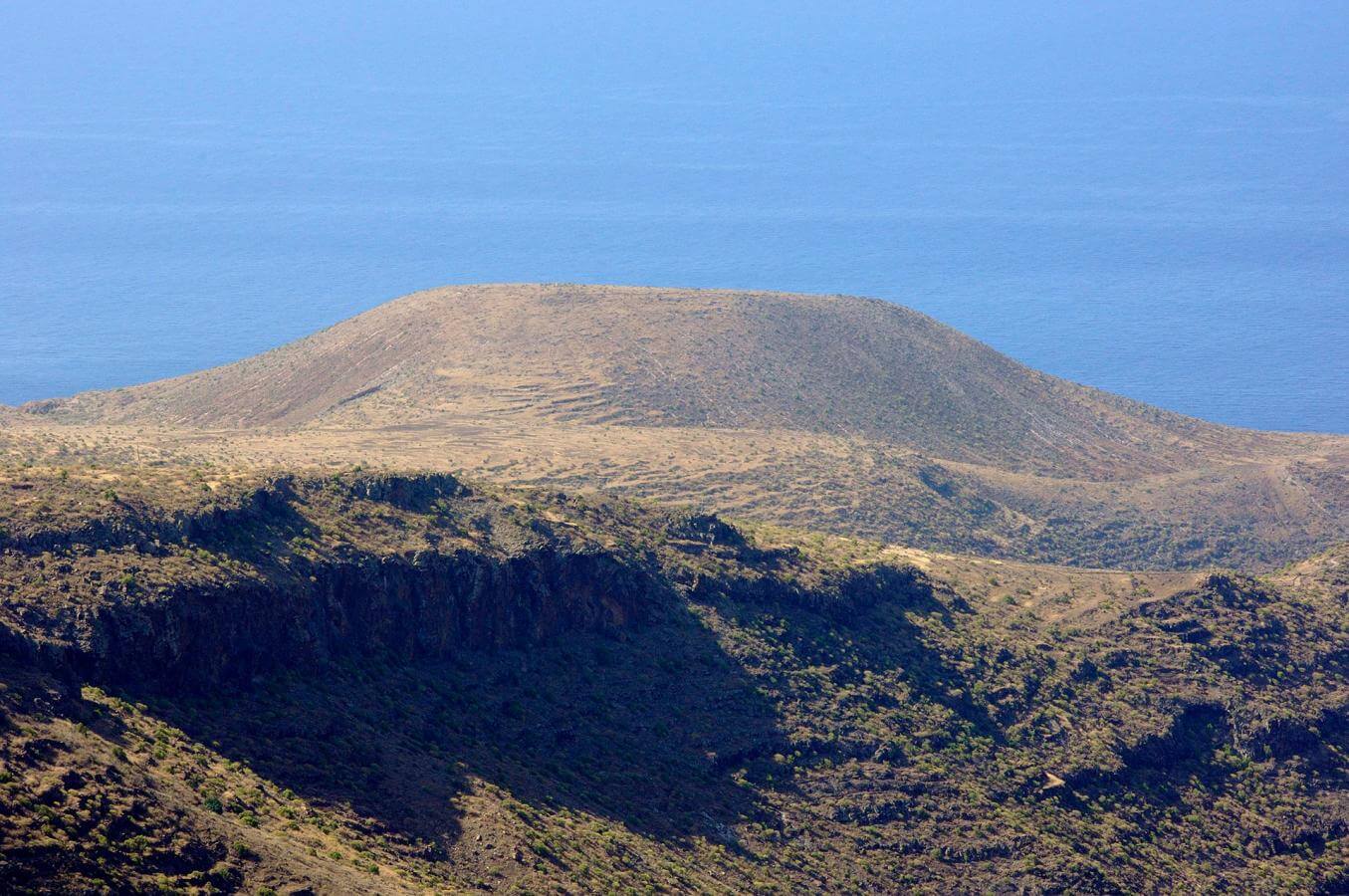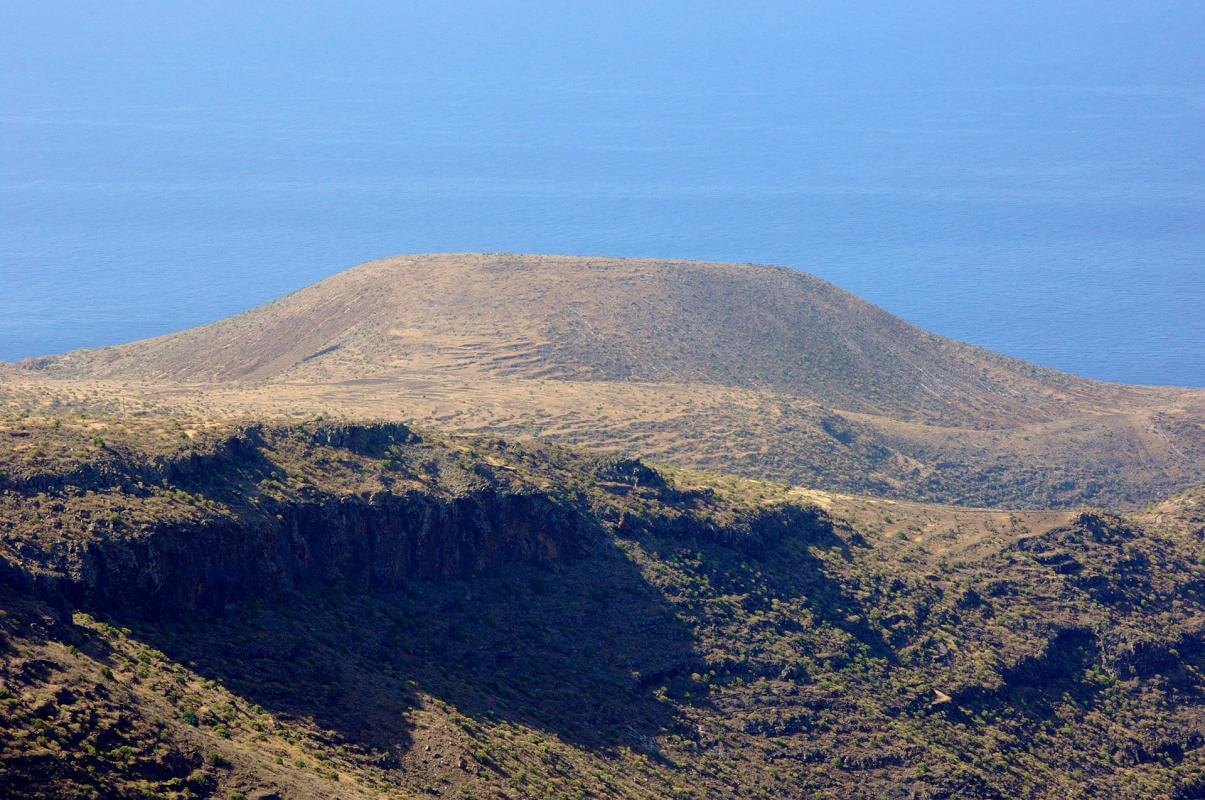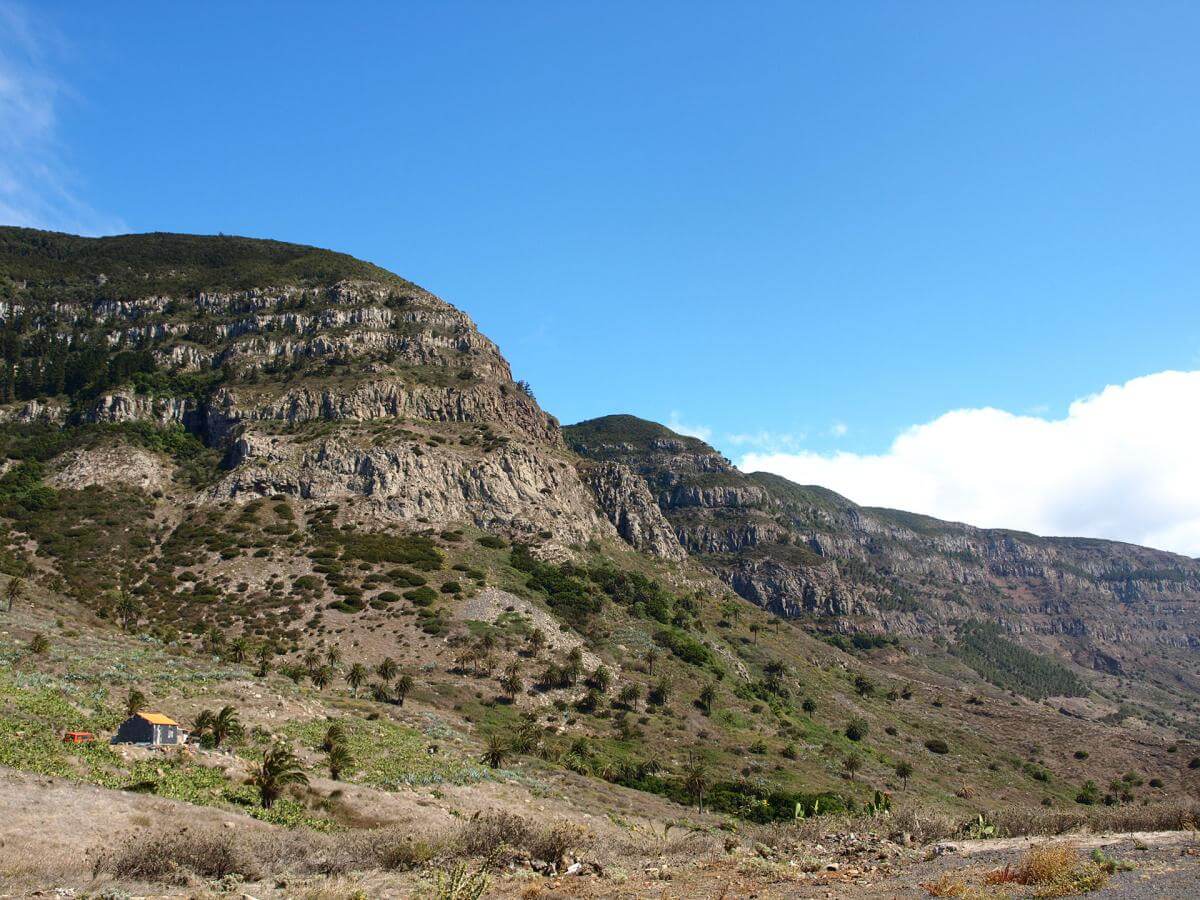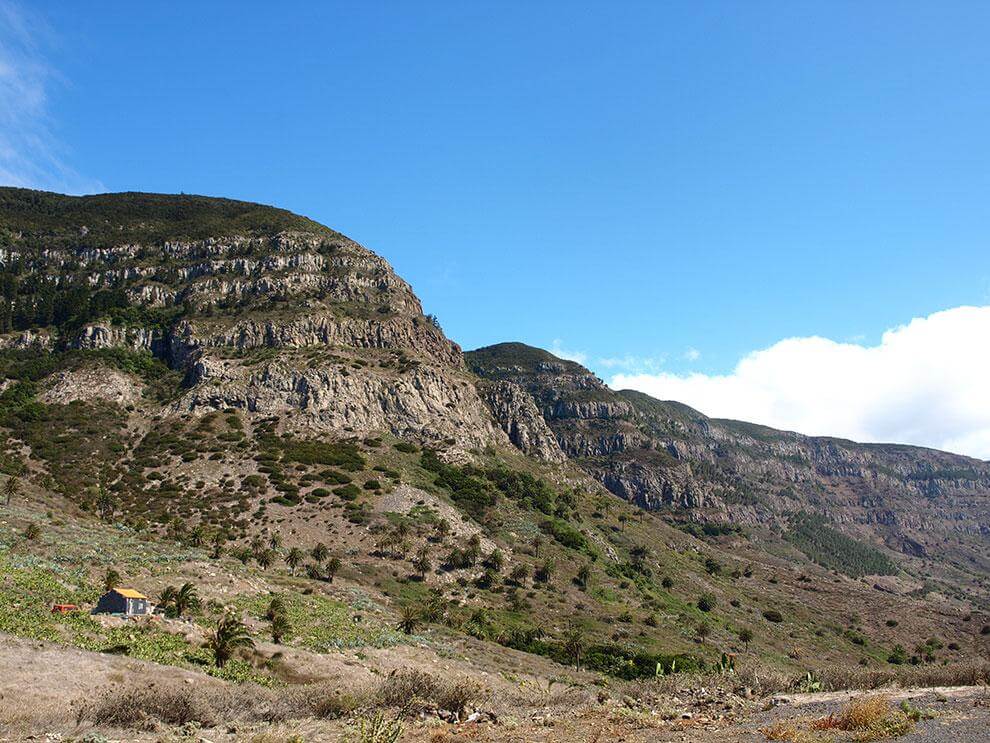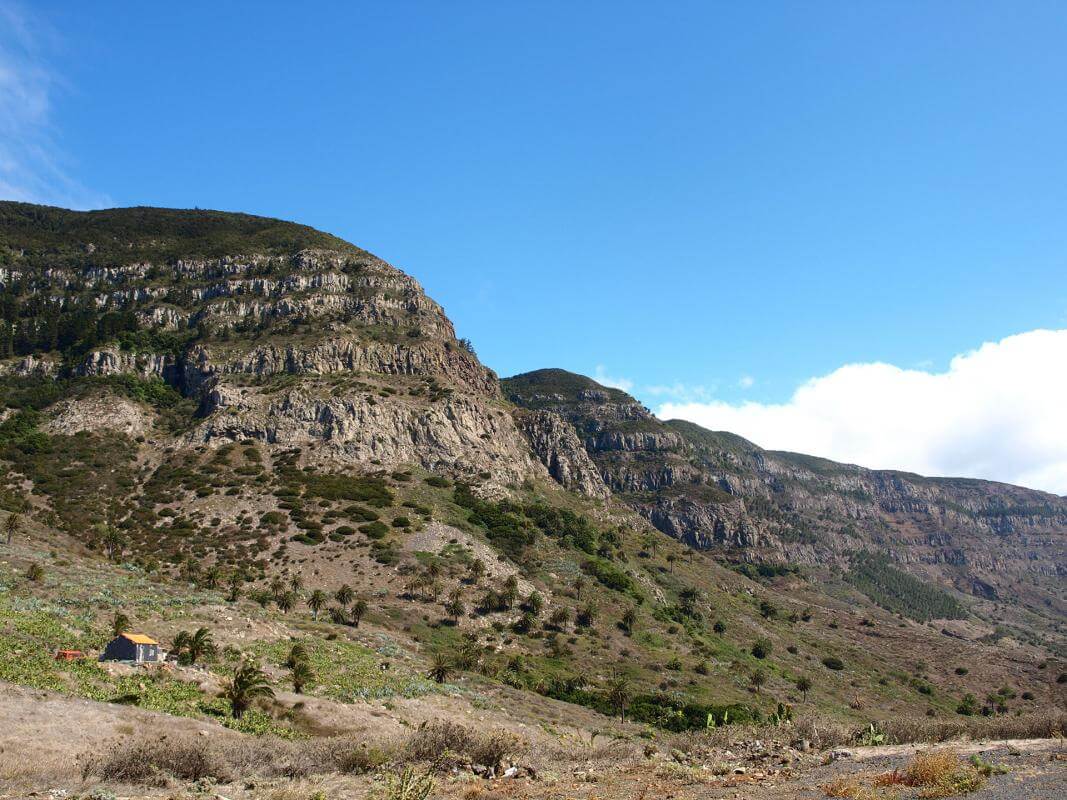 Imágenes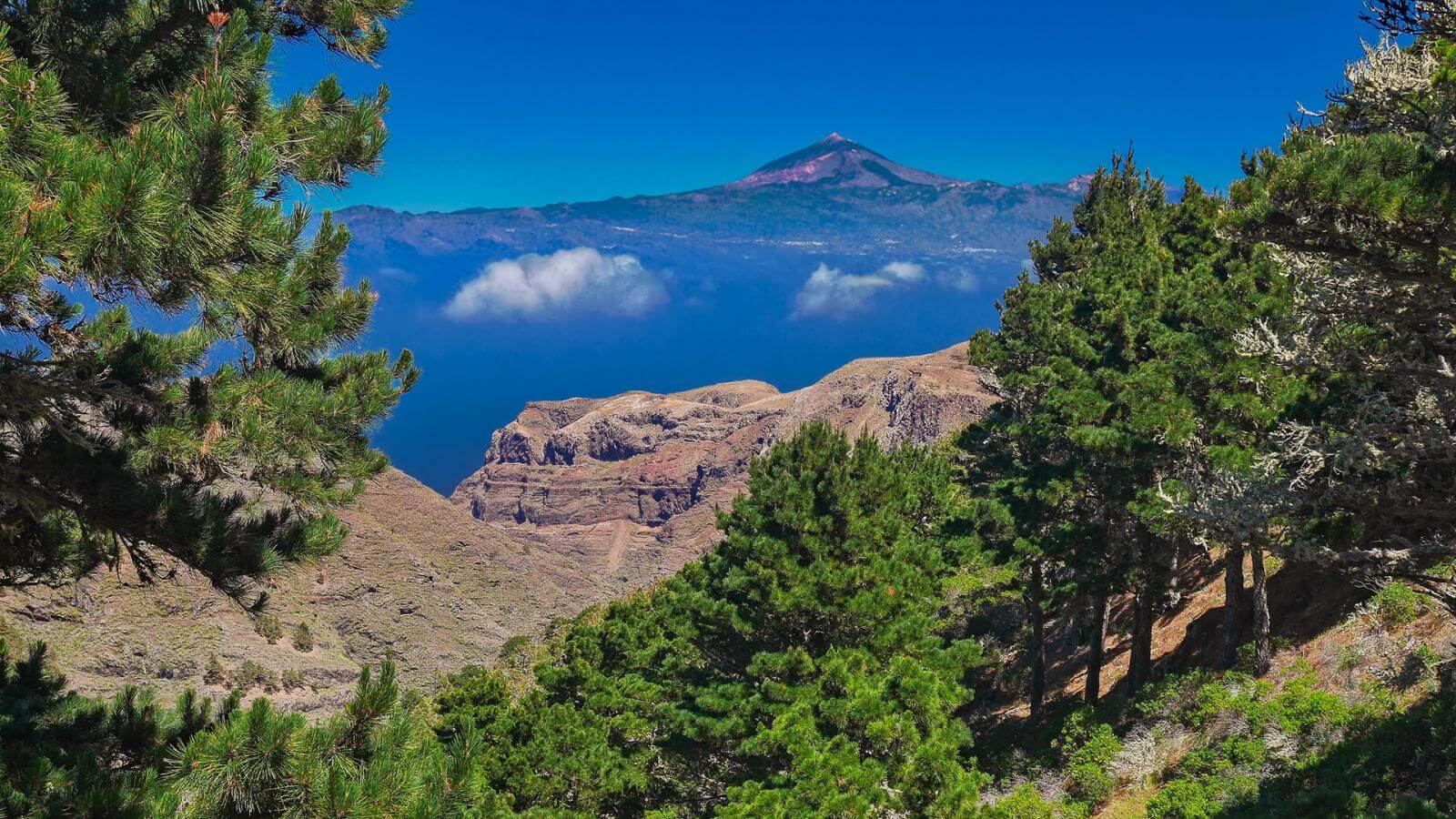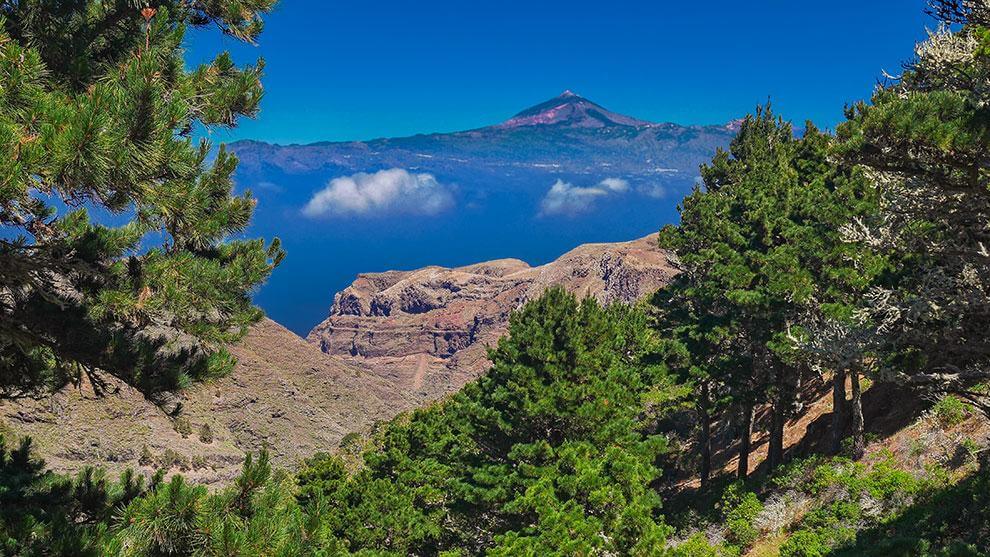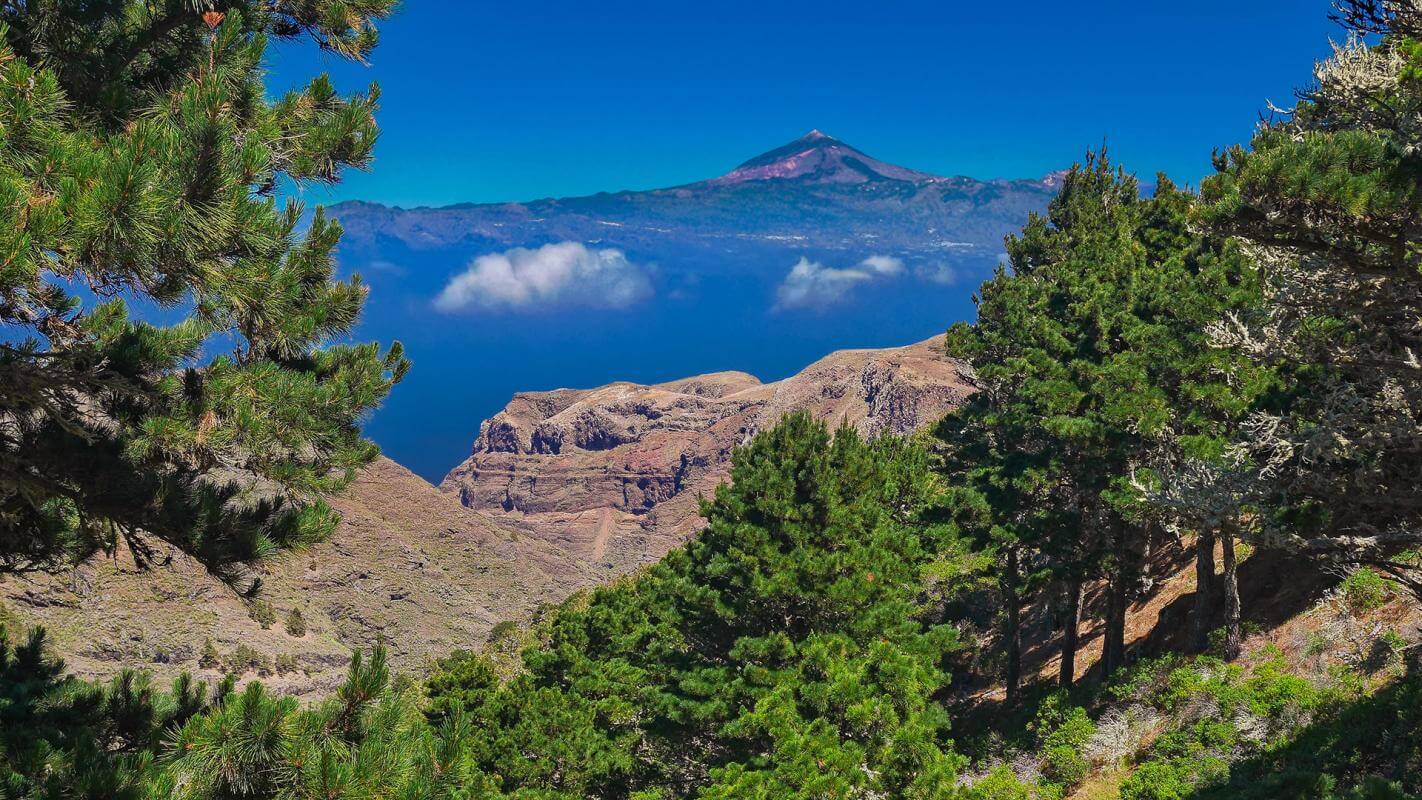 Contenido
Intangible Cultural Heritage of Humanity: Silbo Gomero
The whistled language of La Gomera has an exceptional value as an example of human creative genius. It is endowed with a great technical and aesthetic complexity as it is a communication system to facilitate survival, as well as its condition of expression of the popular culture of a territory. The language reproduces another language in coexistence with the Spanish language in a non-exclusive and non-competitive manner. In addition, the whistled language of La Gomera is transmitted from one generation to another by means of the same technique, using the fingers in a particular way so that the air coming out of the mouth produces sounds that are classified words and phrases comprising a specific message. 
The silbo gomero is taught in all schools in La Gomera, so it is common to see and hear this language among the Gomeros when they communicate over long distances. 
Imágenes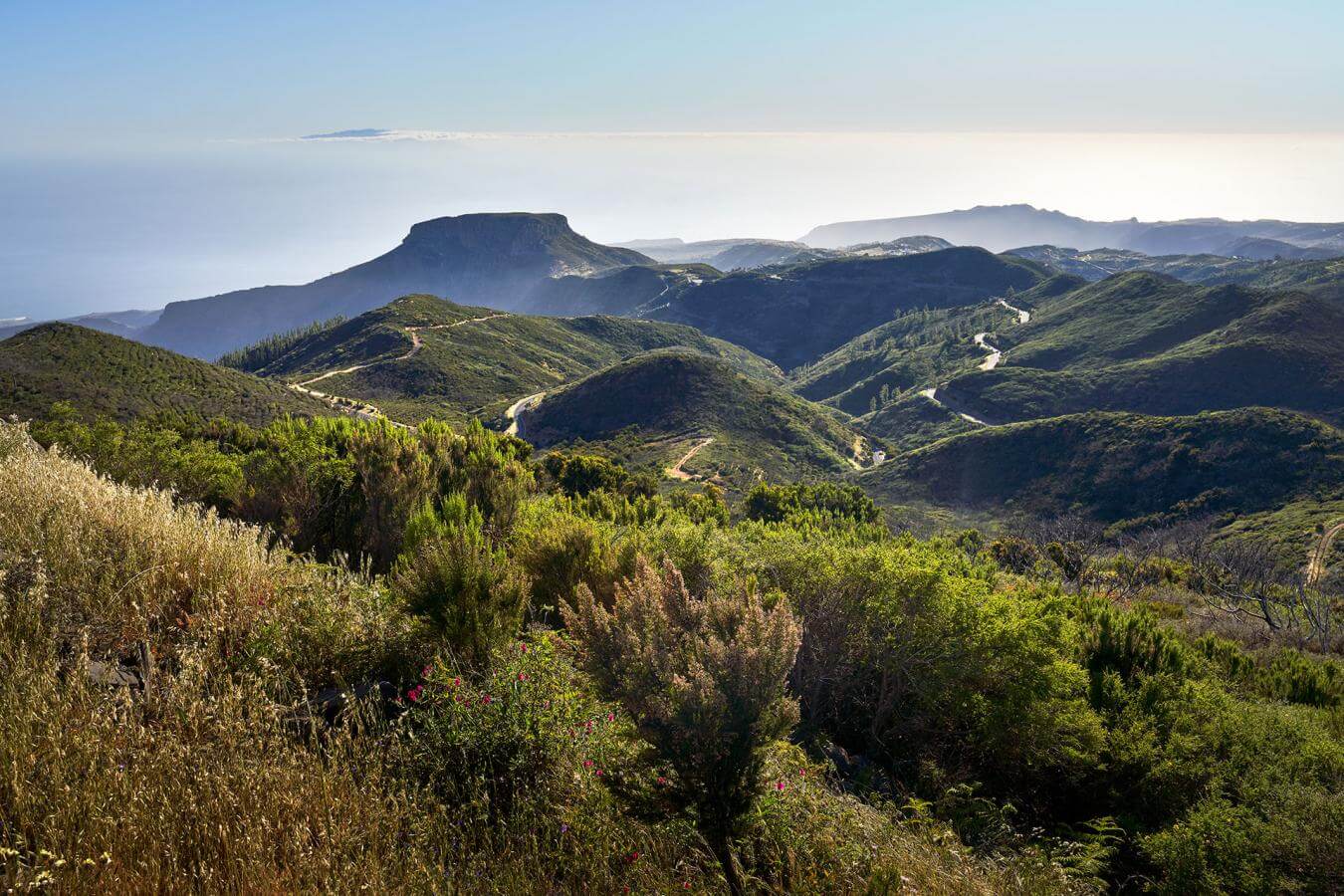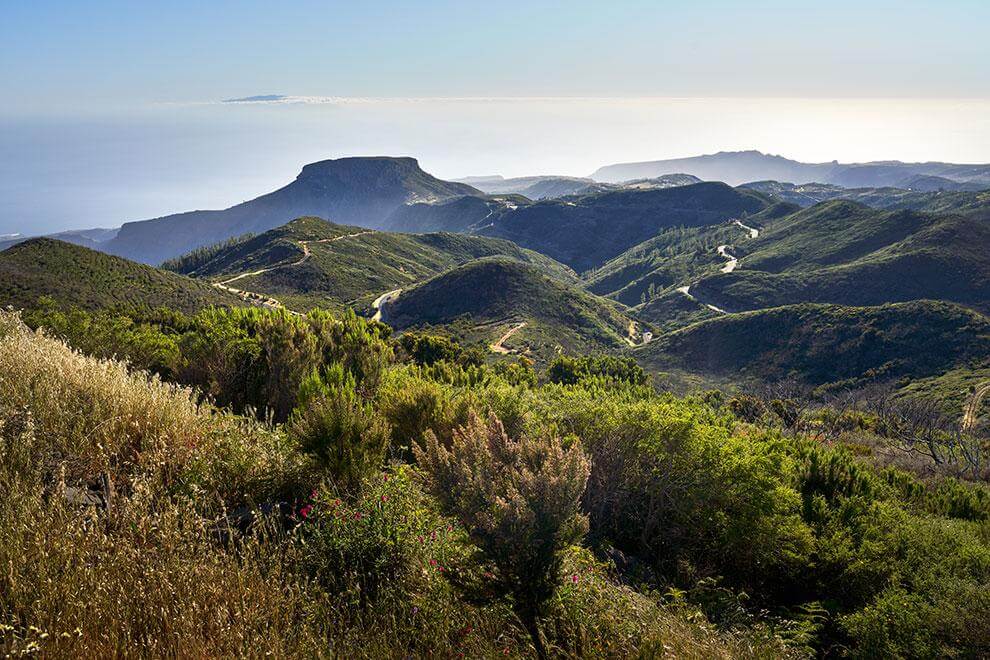 Contenido
La Gomera Biosphere Reserve
La Gomera maintains many of its traditions almost intact and preserves a great biological richness. It has a total of 4,182 varieties, of which 1,063 are endemic and 268 are exclusive to the island. The best way to get to know the Biosphere Reserve is to walk its trails. 
The GR-131 Summits of La Gomera. Links San Sebastián de La Gomera with the beach of Vallehermoso and throughout its three stages it crosses a large part of the island's ecosystems. 
The GR-132 Coasts of La Gomera. Allows you to enjoy an impressive landscape, furrowed with deep ravines and imposing cliffs. 
Contenido
Protected Natural Spaces of La Gomera 
In addition to Garajonay National Park, La Gomera has 17 Protected Natural Spaces. There are eight natural monuments, three sites of scientific interest, one protected landscape, one integral nature reserve, one special nature reserve, one nature park and one rural park. The routes are unique. 
Imágenes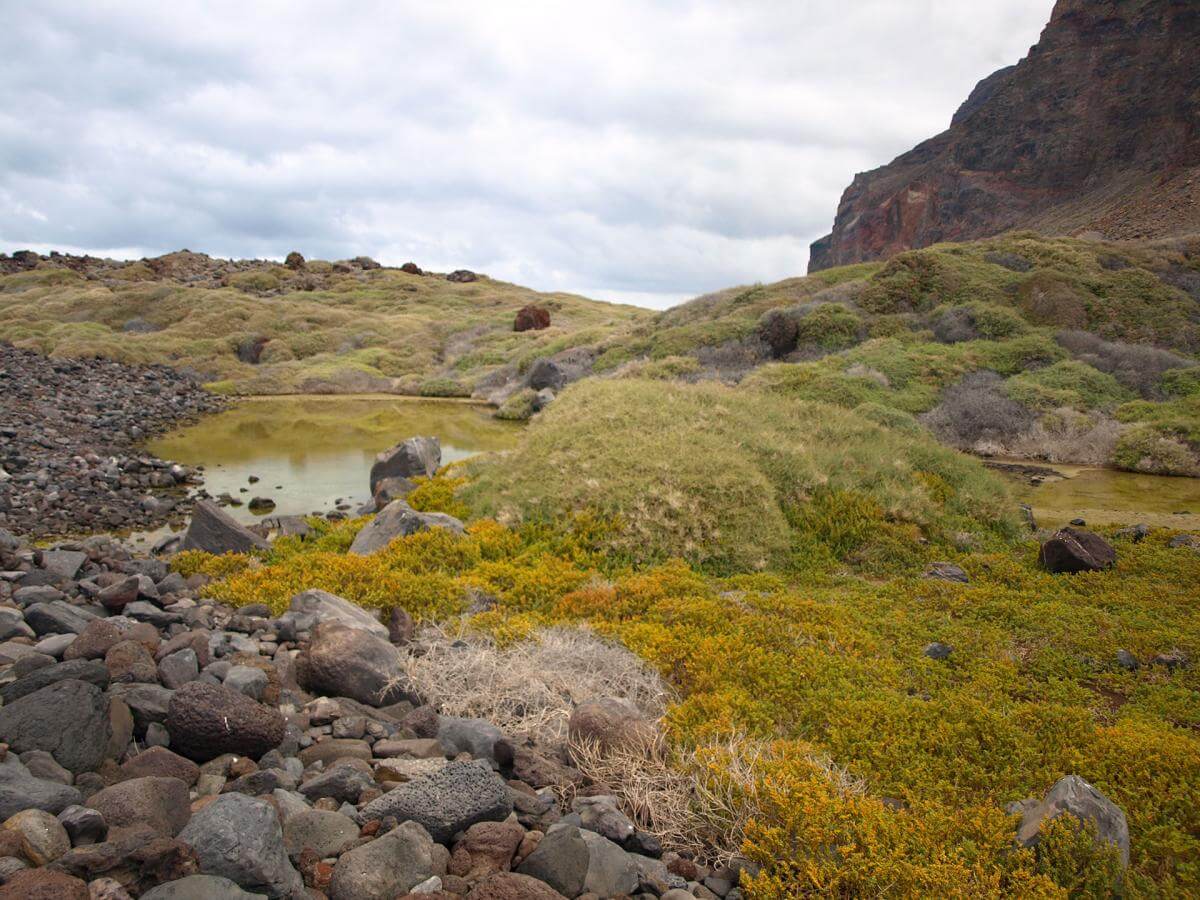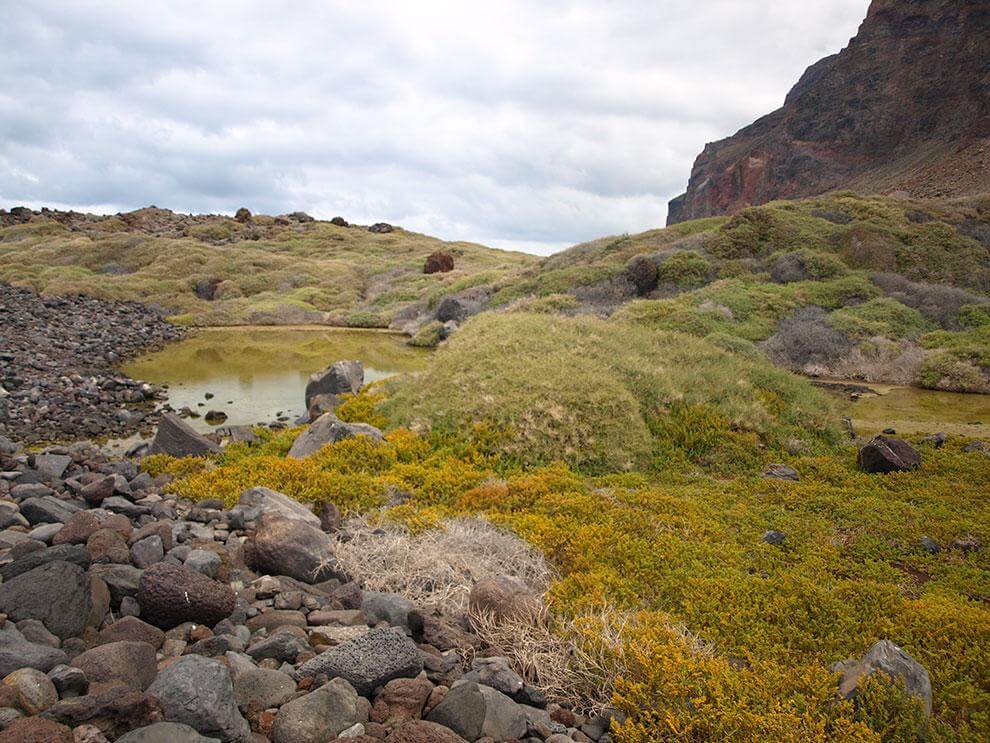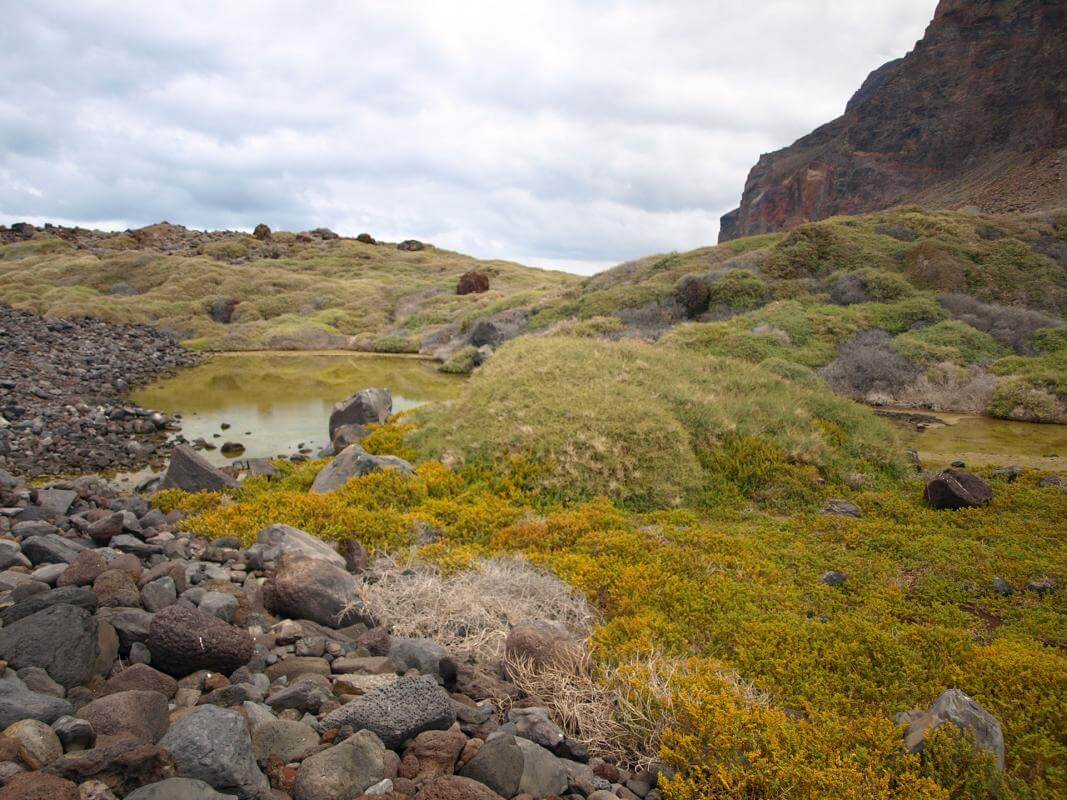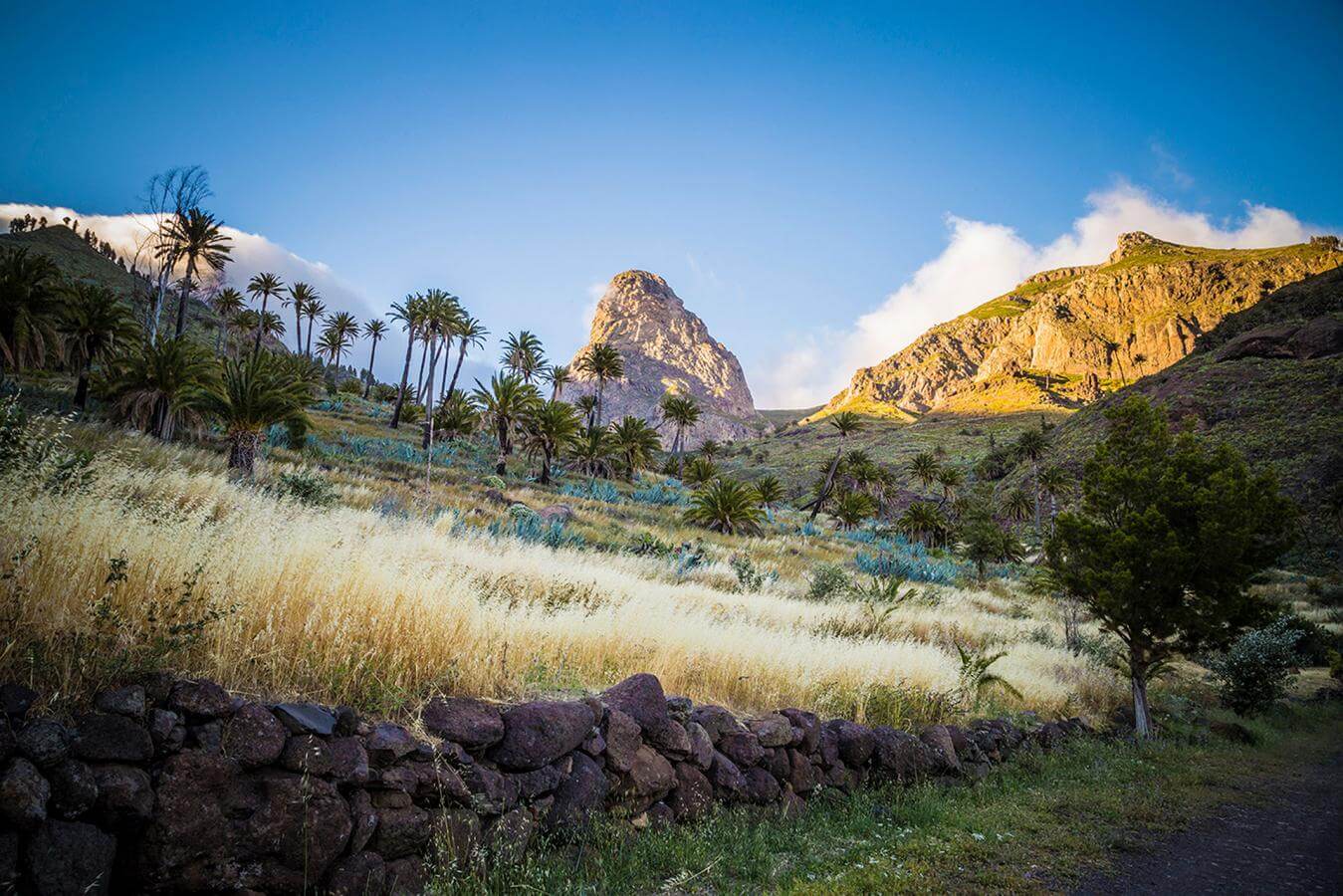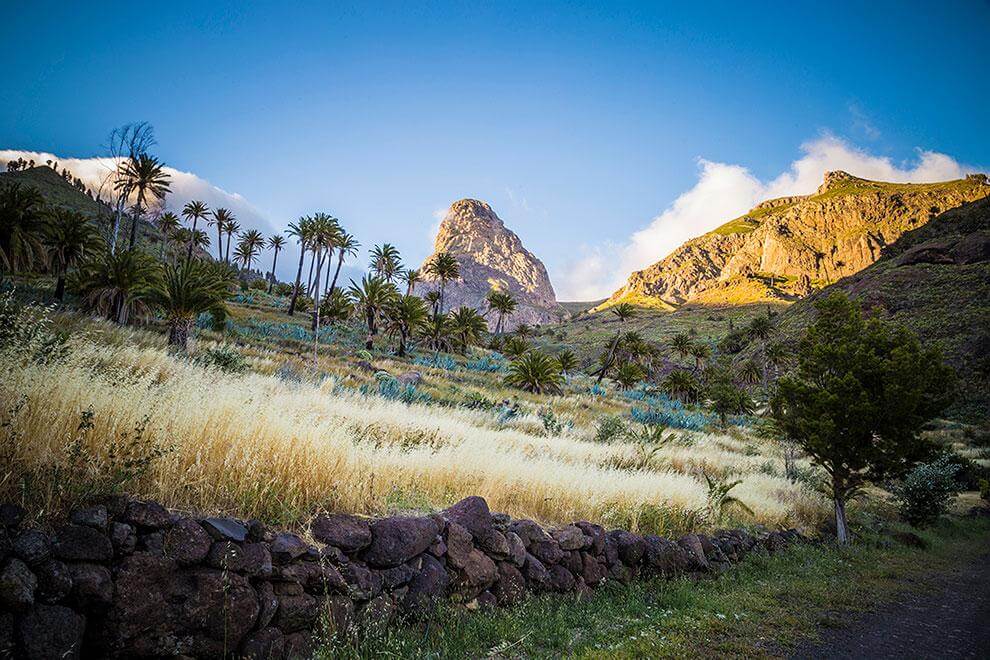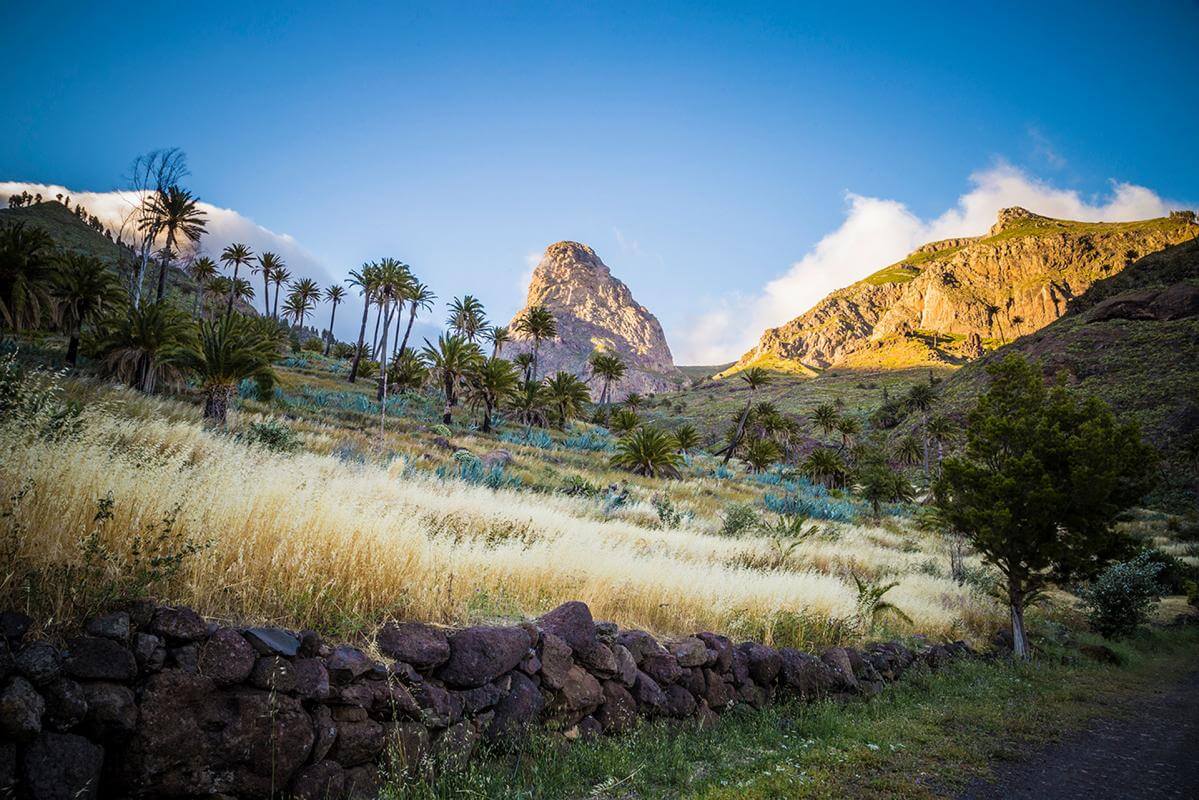 Contenido
All-European Whale Heritage recognized by the World Cetacean Alliance 
Along the marine strip surrounding the island of La Gomera lives a population of about 200 pilot whales and several other species of cetaceans, including several species of dolphins. In addition, the area occupies an important place in the migratory route of these marine mammals, which can be sighted from authorized boats just twenty minutes from the coast. The excursions depart from the port of Las Vueltas, in Valle Gran Rey, or Playa Santiago, in Alajeró and San Sebastián de La Gomera. 
Imágenes