A graduate in Physiotherapy and Higher Technician in Physical Activities and Sports Animation, Katherine Castro specialises in rehabilitation and chronic paintreatments at her clinic, Alpha Salud, in Adeje, where she has been for ten years.

Every year she treats professional athletes such as two-time world body boarding champion Alexandra Rinder, Olympians like Sifan Hassan and Enrique Arathoon, and national teams like the Austrian swimming team, during their training stays in the Canary Islands.

ID
me-quote-a1b6bb25-ee66-49d4-bf20-6aab6db342c1
Cita
Elite athletes need to feel confident they are in good hands and can trust you.
Contenido
You often work with great athletes, many of them Olympians, while they train on the islands. What does that mean to you as a physiotherapist? What does it take to treat the best athletes in the world?
I believe that the secret lies in working with love and passion. Elite athletes need to feel confident they are in good hands and can trust you. I like my work very much and, at the end of the day, patients can see it.
You have always been connected to the world of sport (you have been a national swimming coach, you love athletics, etc.). How do you think your love of sport combines with your career as a sports physiotherapist?
Well, it is a very important factor, of course. When I was competing, I realised the importance of physiotherapy to my performance and that's when I decided to pursue this career. Now, as a professional, having been an athlete is extremely useful for understandingathletes' expectations when they go to a physiotherapist at a professional and personal level, etc.
Imagen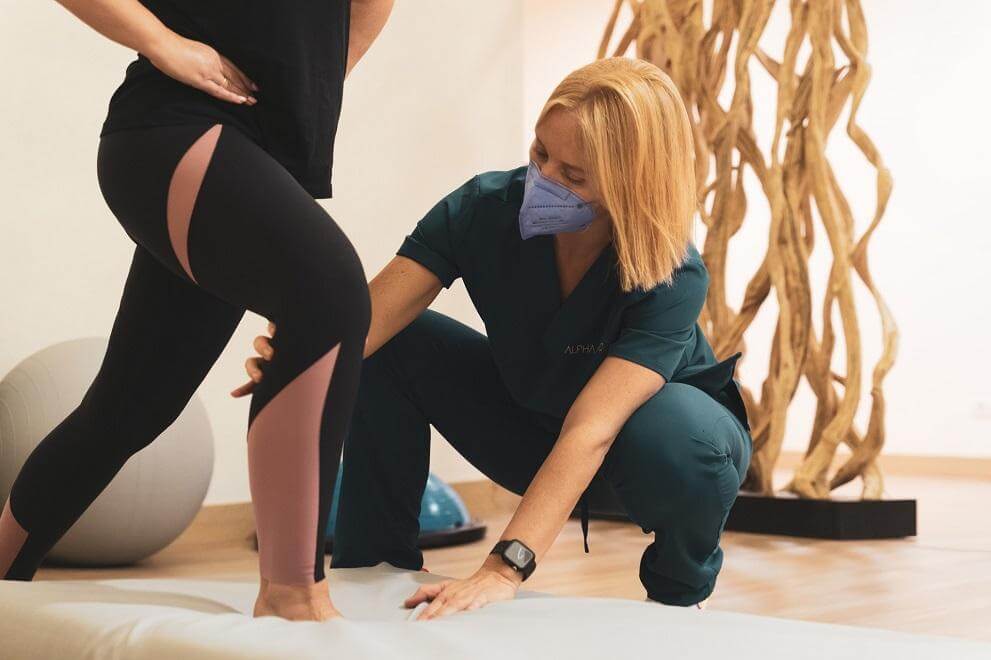 Contenido
Elite competition is highly demanding. It pushes the body to its limits and makes it difficult for professional athletes to get enough rest.  What kind of treatments do you give them? What usually happens when they first visit your clinic?

Of course, there is no doubt that physiotherapy is a must in top-level competition today. The role of physiotherapy in recovering from injuries more quickly and efficiently is important to keep athletes from missing a season, but what is most important of all and most valuable is controlling and preventing injuries.

When the body is exposed to high impact and/or stress like Olympians experience, it is normal for the body to suffer and get injured. Our main job is to prevent it from happening in the first place so that the body performs to its full potential in every training session.
What role does physiotherapy play in a professional athlete's performance, and is physiotherapy a determining factor in competition success?
These days, physiotherapy is not restricted to treatment on the couch and passive treatment of the athlete. It is essential to complement the treatment on the couch with adaptations through movement. They can overlap in time, and the percentage of one and another changes according to how the injury responds.
What is clear is that, in general, a good physiotherapeutic treatment should always end with a period of fixation at the cortical level to ensure full recovery.
Contenido
The centre where you work has specific machinery for techniques such as percutaneous electrolysis and radio frequency, which are highly beneficial. What's more, the islands are home to numerous sports centres for professional athletes. What other resources make the Canary Islands such a top-level training destination?
Yes. Tenerife has well-equipped physiotherapy facilities. Obviously, what really matters are the professionals who use them, the treatment administered and a suitable diagnosis of each patient.
The Canaries are ideal for training because the island geography offers a huge variety of conditions for training and preparing for future trials, among them altitude training on the Teide. This is essential. The winter climate is also a massive draw, because training can take place in the outdoors. All this is relatively close to their countries, and they don'tneed to fly to the other end of the planet
ID
me-quote-67d18501-47d8-44ac-b59d-857203447957
Cita
Tenerife has well-equipped physiotherapy facilities.
Imagen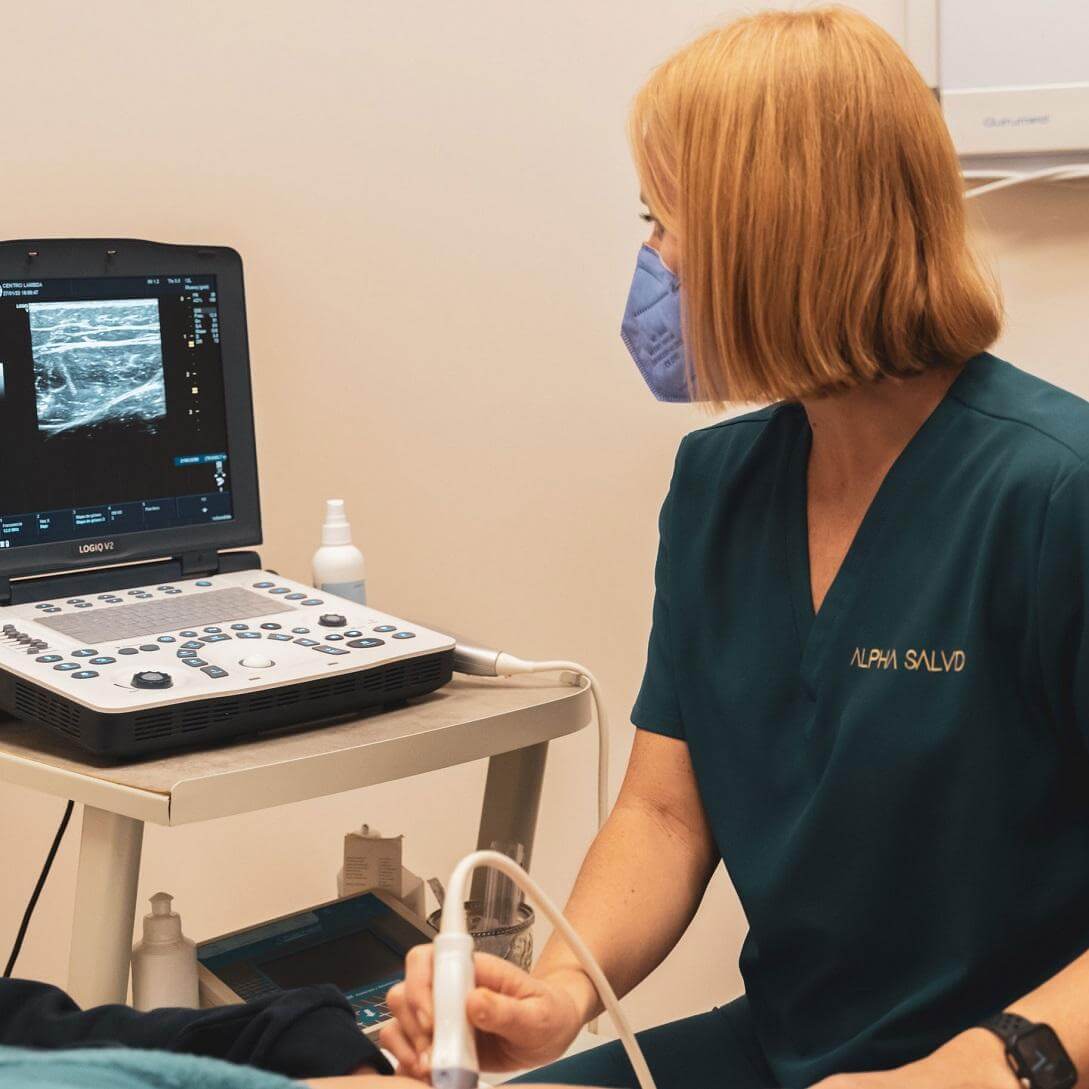 Contenido
One aspect to consider is that athletes need to recover from injuries without giving up. What is the right time to switch from physiotherapy to readaptation?
We offer a diverse range of treatments to athletes. It all depends on the type of athlete, thesport, the point of the season and, obviously, if you are treating an acute or seeking preventive work.
Treatments range from radiofrequency, percutaneous electrolysis and invasive and non-invasive neuromodulation to manual therapy, dry puncture, readaptation to Pilates.
When you treat these athletes, what do they say about the Canaries as a destination?
The weather and how easy it is to get here from their own countries.
Which places do you recommend they visit during their downtime?
The Teide of course, as well as the hidden and natural swimming pools.