One of the most frequent characteristics of remote workers is their motivation and interest in discovering the place they are living in temporarily and integrating into the life of the communities they visit, rather than being mere observers of their surroundings. Discovering existing remote worker communities is a simple way of adapting to your new destination quickly, and integrating more easily into the local culture and population.


Contenido
Integrating into the community is quite simple for remote workers who decide to visit the Canary Islands, because as well as the hospitality of the local residents, numerous digital communities have already been created by and for remote workers. Here is a review of some of the most active and prominent remote worker communities.
Imagen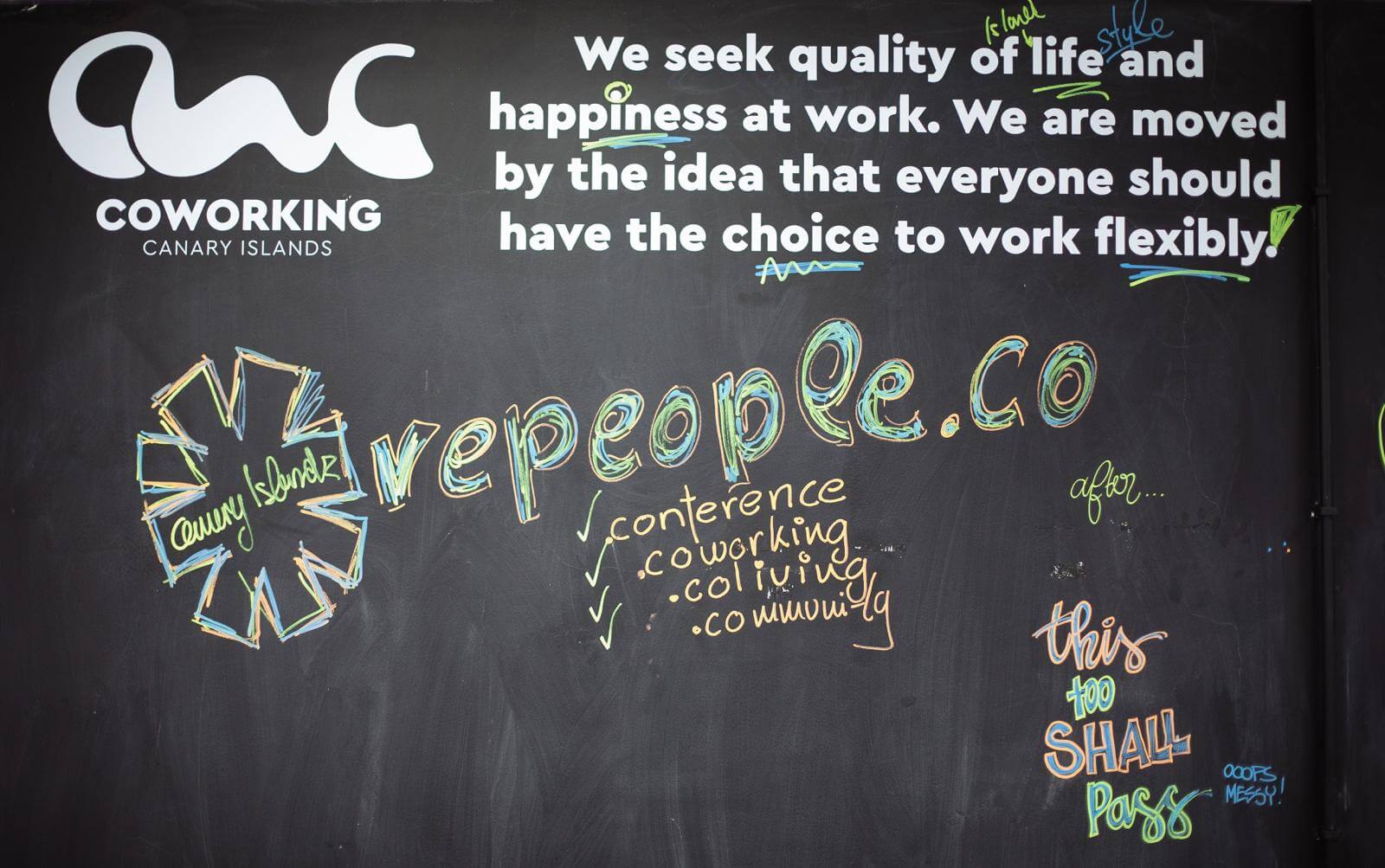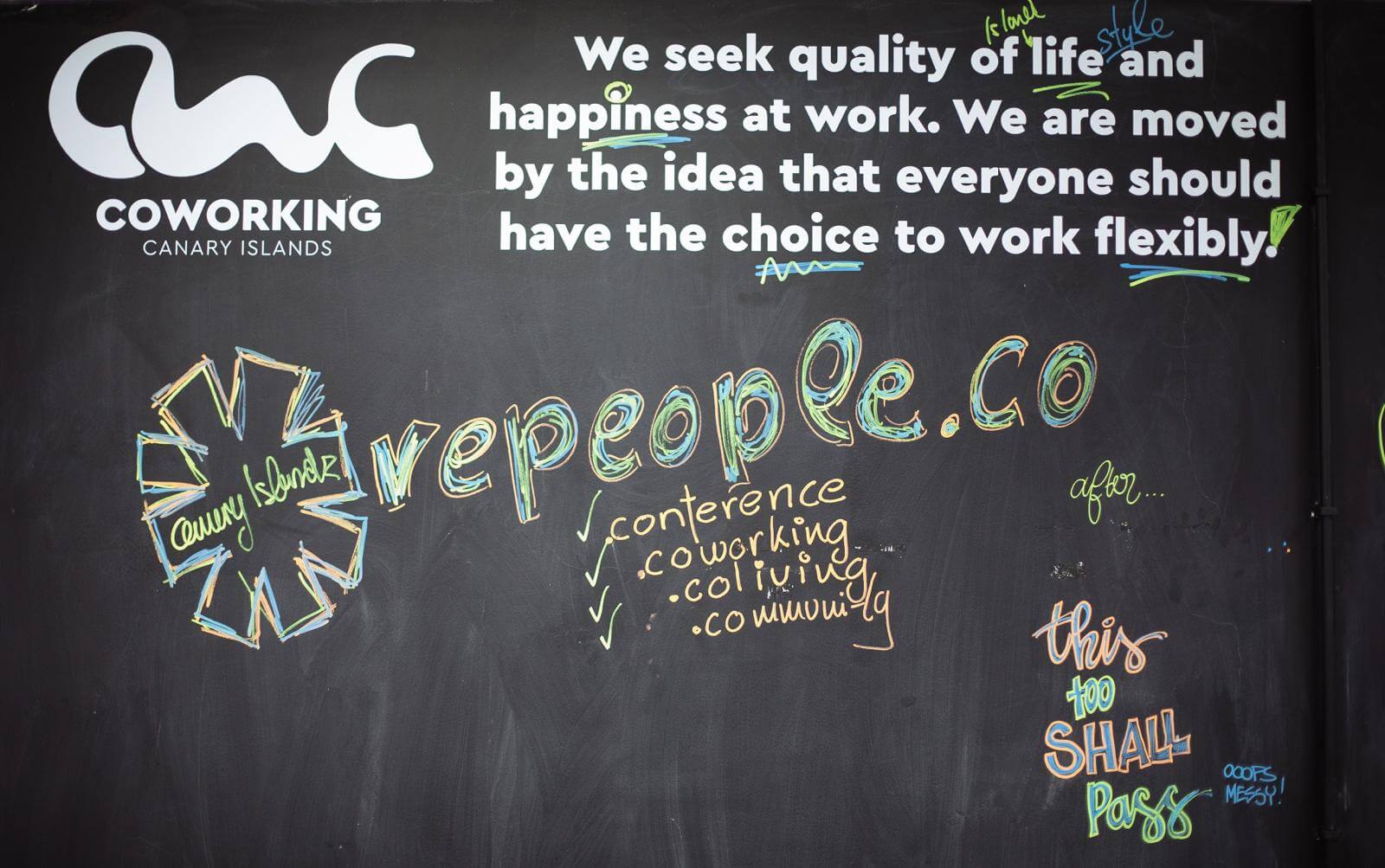 Contenido
Any remote worker who settles in the Canary Islands has a magnificent opportunity to integrate into the community thanks to RePeople, a project that emerged in Gran Canaria five years ago, designed to develop communities locally, internationally and virtually. Repeople brings together many of the best experts on the different topics related to distributed work.
Contenido
Teleworkers can find a wide range of coworking and coliving establishments on their website, as well as the chance to offer collaboration, take part in conferences…
Repeople also offers access to a selection of high-quality digital contents on its virtual platform. In short, a project that can be of great help to remote workers with their integration into the communities that already exist in the Canary Islands.
Contenido
Tenerife Remote Workers and Digital Nomads
Tenerife Remote Workers and Digital Nomads is a Facebook group consisting of 29.000 members, and its objective is to improve the life of the nomads who are currently living on Tenerife, helping them to connect with like-minded people and meet up with them and exchange information on how to work remotely.
Contenido
DigiNomads App
DigiNomads is an app that enables one to connect with other digital nomads in a given place who have similar goals and specific professional interests. Through it, one can also join in telematic chats and initiate collaboration opportunities with other members. One of the main advantages of the app is that we can find remote workers from practically any professional area, facilitating contact with people who share the same goals and objectives.
The Canary Islands were where DigiNomads originated, developed by Giacomo Bastianelli. This remote worker moved to the archipelago during lockdown.
The app facilitates attendance at virtual events and webinars on specific subjects of interest to digital nomads. In addition, the application allows for the creation of specific communities, as in the case of Amarilla Coliving (Tenerife), which has its own networking space created on this app.
Diginomads can be downloaded in versions for Android or iOS phones.
Contenido
WiFi Tribe
Since 2018, the Canary Islands have been on the radar of the largest digital nomad traveller community, after being included in its ranking of the 4 top destinations to travel to in Europe. The members of this group, who have already spent several weeks teleworking in the archipelago, rated the climate as one of the main reasons for choosing the islands as their destination, but also the good air connectivity, excellent Internet connection, availability of coworking spaces to create contact networks, and numerous other factors.
Contenido
Wifi Tribe is an international community-based experience that allows you to select a country to work in remotely with 12-25 fellow remote workers. They describe themselves as a "slow travel" group, spending four to eight weeks in any given country, where community members can join and get together.
The platform has its own selection process, designed to guarantee harmony among the travel groups. It provides quality accommodation, and offers the chance to spend time living and collaborating with other members of the community who have decided to venture to the same destination.
Contenido
Nomadlist
The Canary Islands repeatedly hold one of the top places on Nomadlist, a platform that compiles information on thousands of cities around the world to offer a ranking based on different parameters, such as cost of living, temperature, weather, safety… for choosing and making decisions when deciding where to become a remote worker from.
Moreover, thanks to the network of people who form part of Nomad List, one can connect with other members of the community via Slack to talk or obtain information and reviews of their favourite destinations. As a result, any remote worker who chooses the archipelago of the Canary Islands as a destination can find first-hand information on it.
Because of the numerous advantages the archipelago offers (climate, connectivity, accessibility, transport or the ease of finding reasonably-priced accommodation), two of the Canary Islands frequently feature among the top 20 destinations for remote workers.
Contenido
Whether it be through famous international remote worker communities, or via local groups, belonging to a group of people with the same goals can be of great assistance to digital nomads on the Canary Islands.