La Gomera has a variety of outdoor activities that will amaze travellers looking for an adventure holiday in nature
Contenido
Some people see a holiday as an opportunity to rest. Other people see a break from work as a chance to do outdoor activities. Adventure trips are a great chance to burn some energy in a natural setting. 
Whether travellers are looking to rest or exert themselves, the Canary Islands offers fabulous options. The Canary Islands enjoys average annual temperatures of 24 degrees and lots of sunshine so, if you are relaxing in a hammock or surfing waves, the Atlantic archipelago is a great setting to press reset. 
Contenido
Good weather and beautiful scenery 
La Gomera, as with all the Canary Islands, enjoys a climate which has been described as an "eternal spring". It is a great island to explore. The island was declared a Biosphere Reserve in 2011 thanks to its rugged terrain and ecosystems both on land and along the coastline. La Gomera is an unspoiled paradise, and the Garajonay National Park is the jewel in the crown. There is also dramatic scenery with deep gorges and picturesque agricultural terraces in Valle Gran Rey (which can be translated as the Valley of the Great King in English). La Gomera is also famous for its collection of prominent volcanic rock formations known as "roques". The best examples of these imposing rocks can be observed at the Los Roques viewpoint where four huge stone blocks appear to watch over the valley.   
Imágenes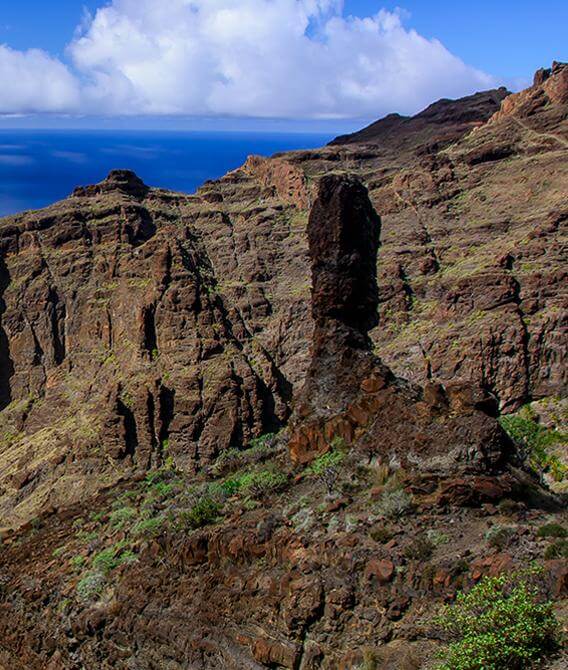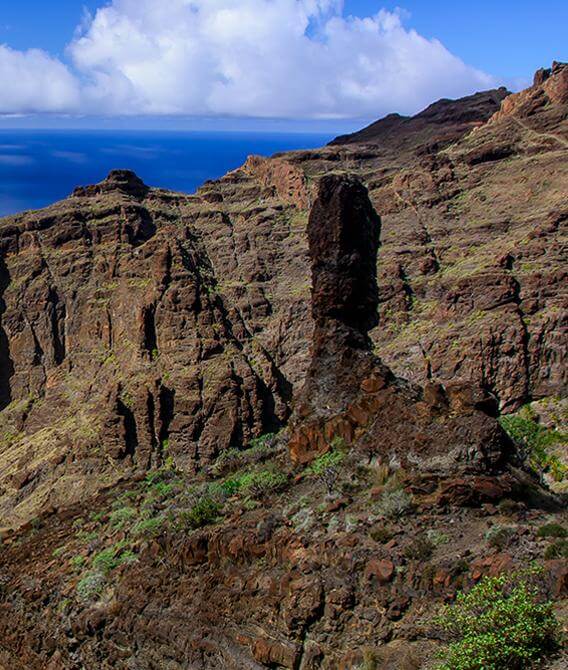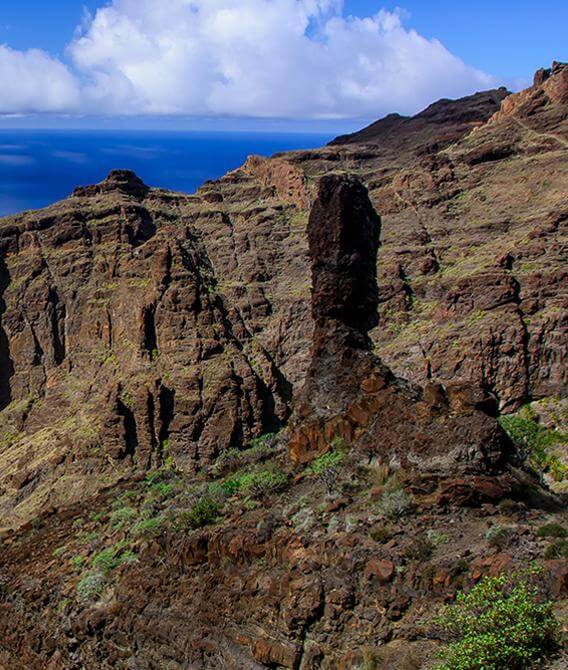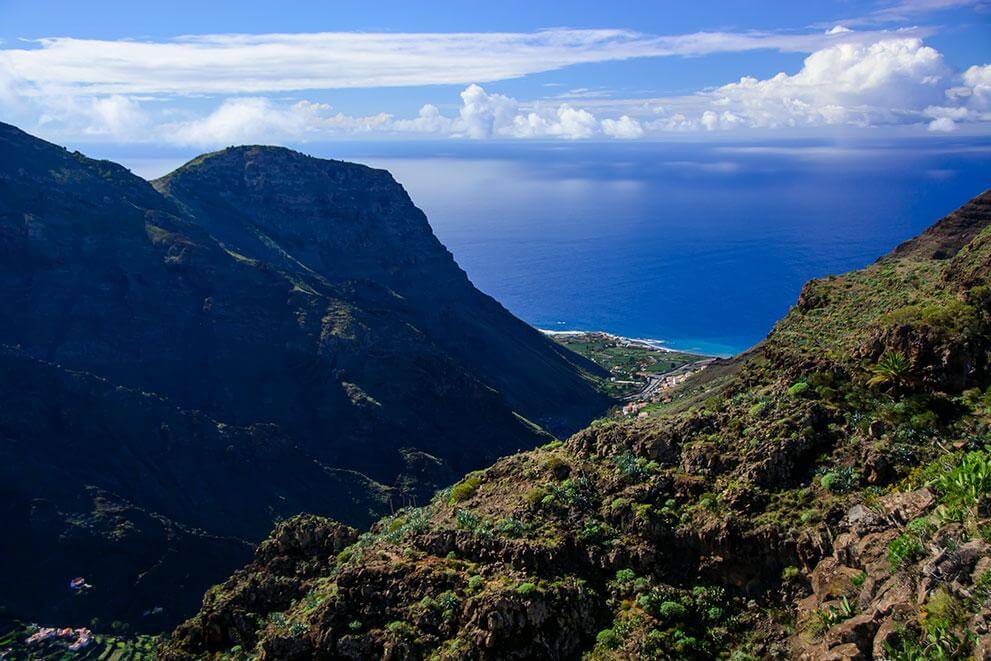 Contenido
Destination of Excellence Award for Active Tourism 2020 
La Gomera is a destination that is perfectly suited to an active tourism experience, and there is evidence to prove it. In 2020 the National Association of Active Tourism Companies awarded the island its destination of excellence award in recognition of the work undertaken by the local government to promote active tourism. 
Imágenes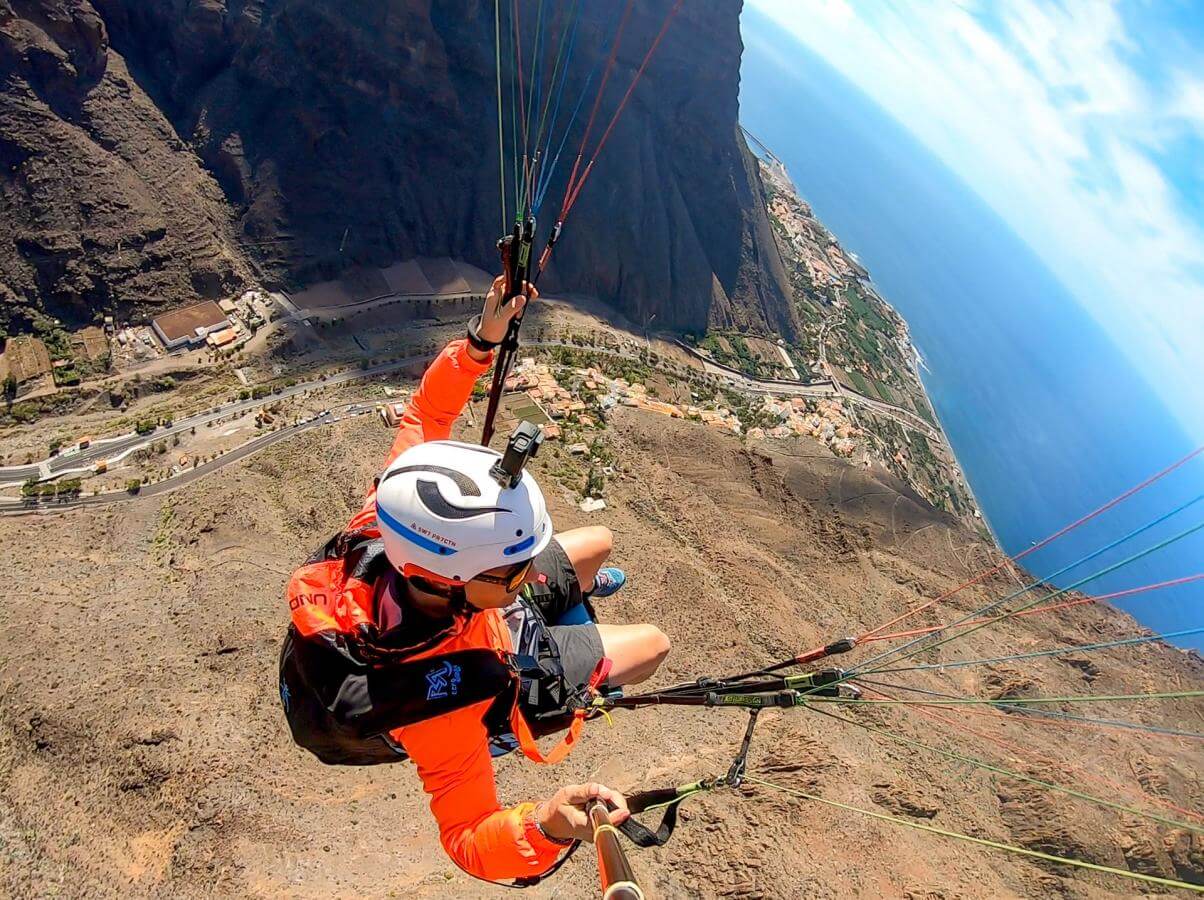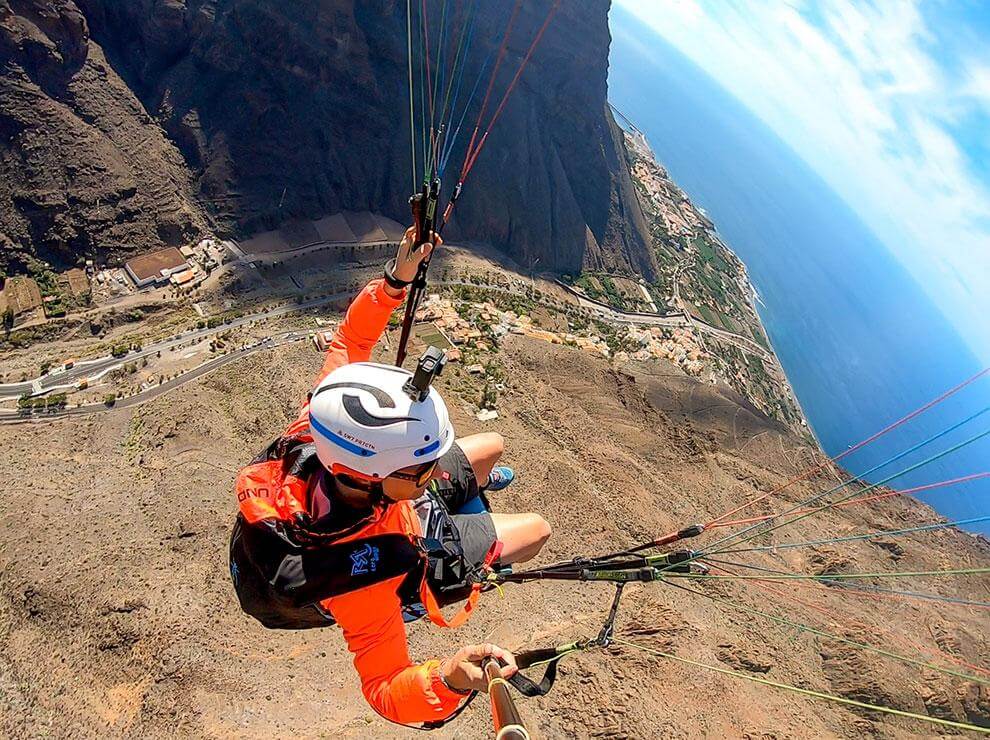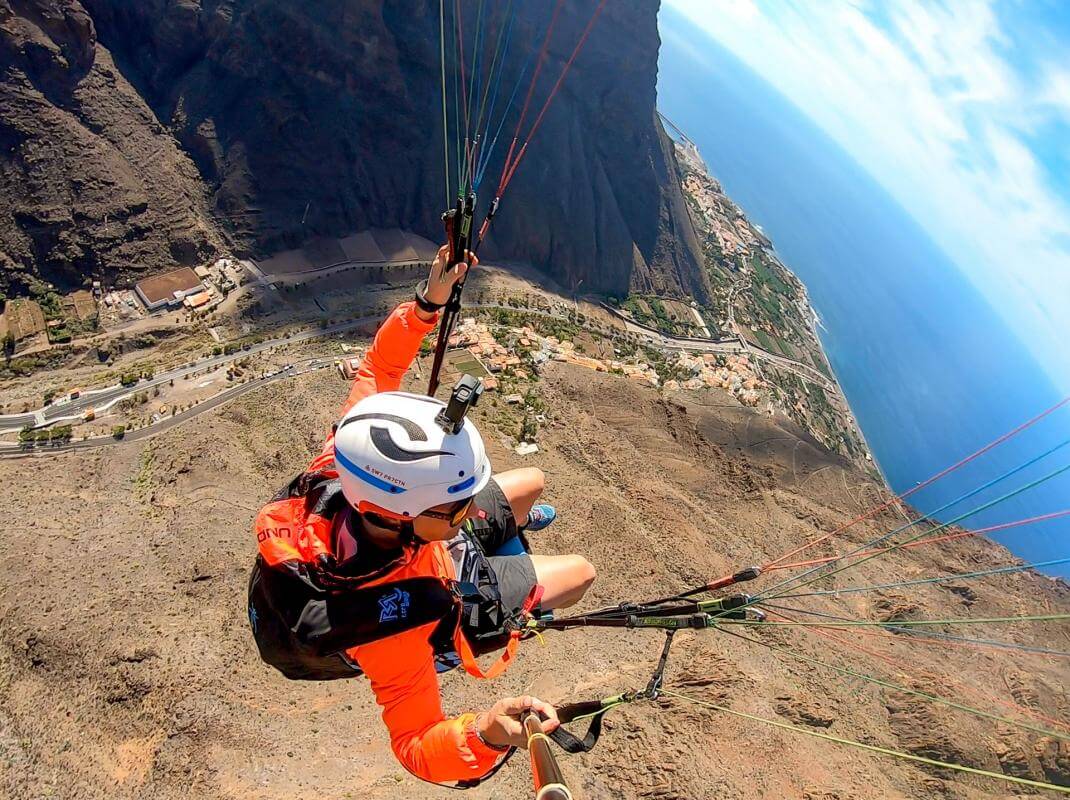 Imágenes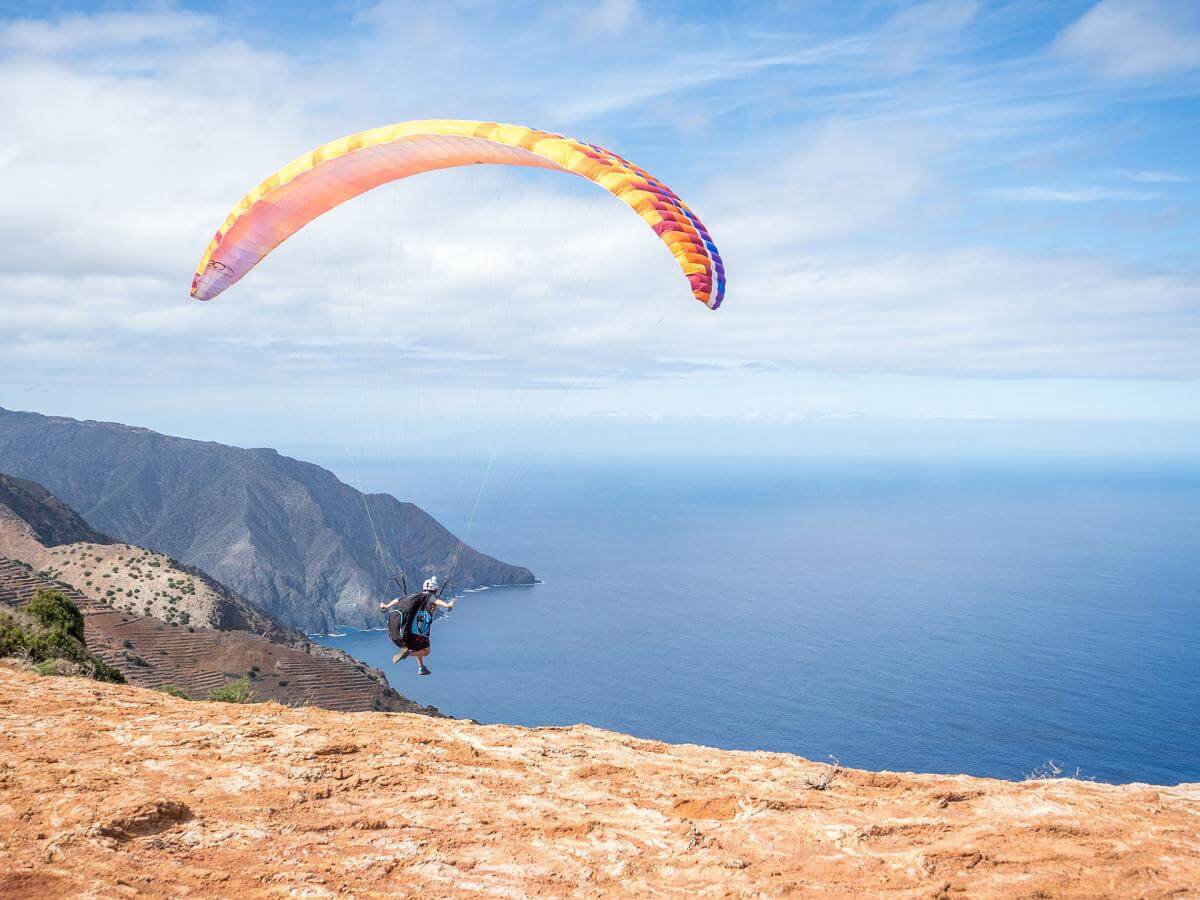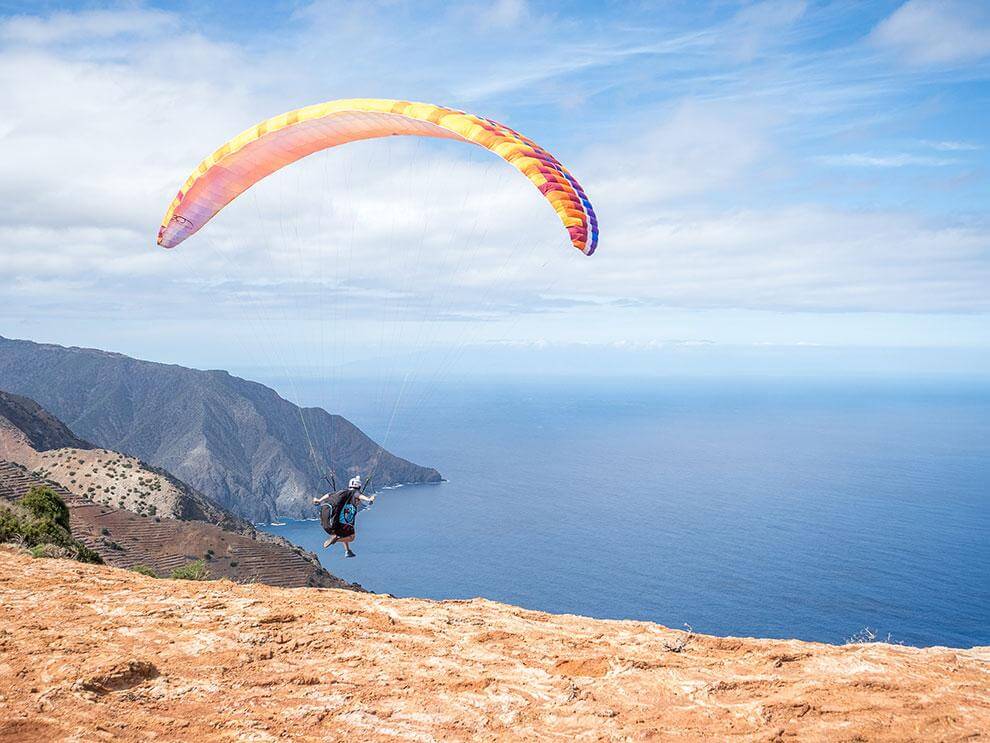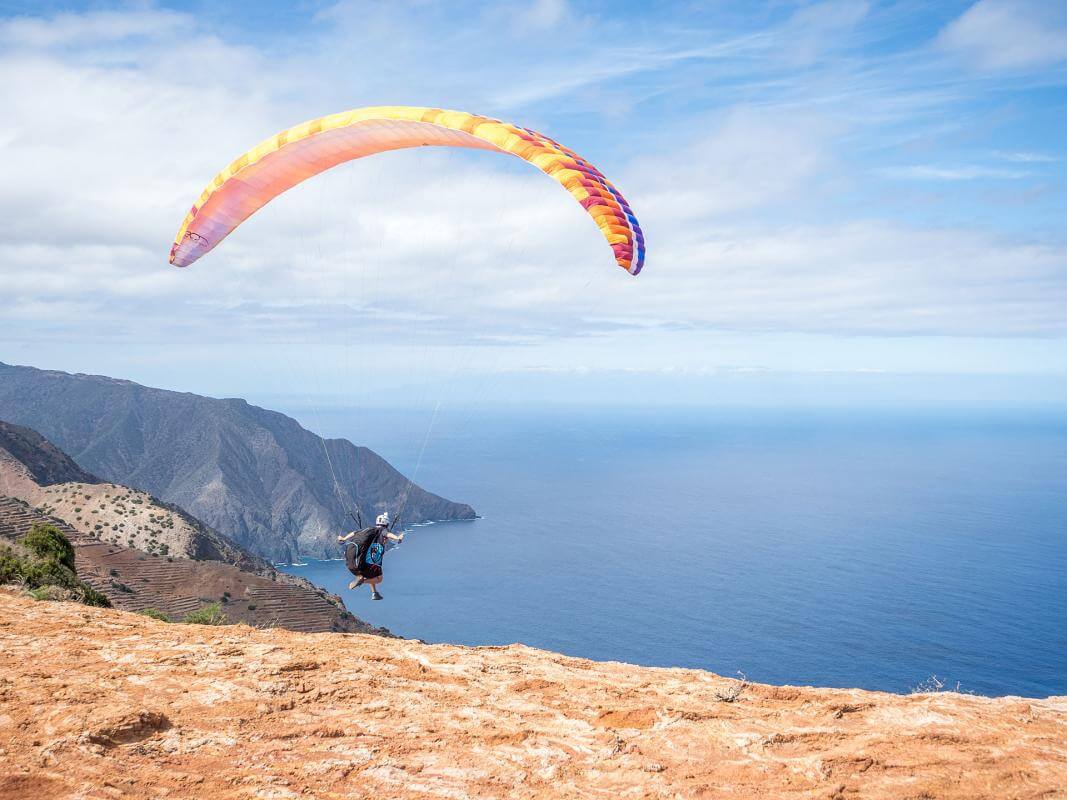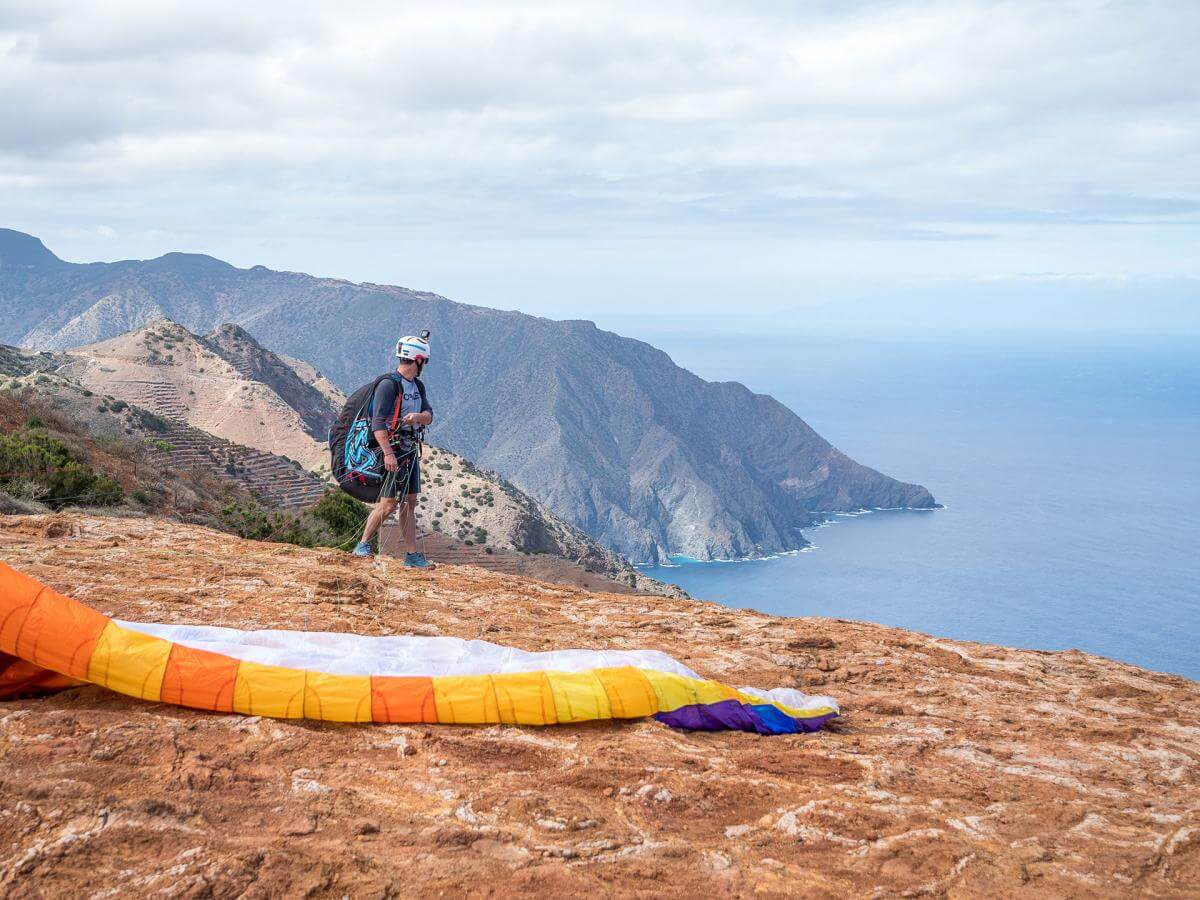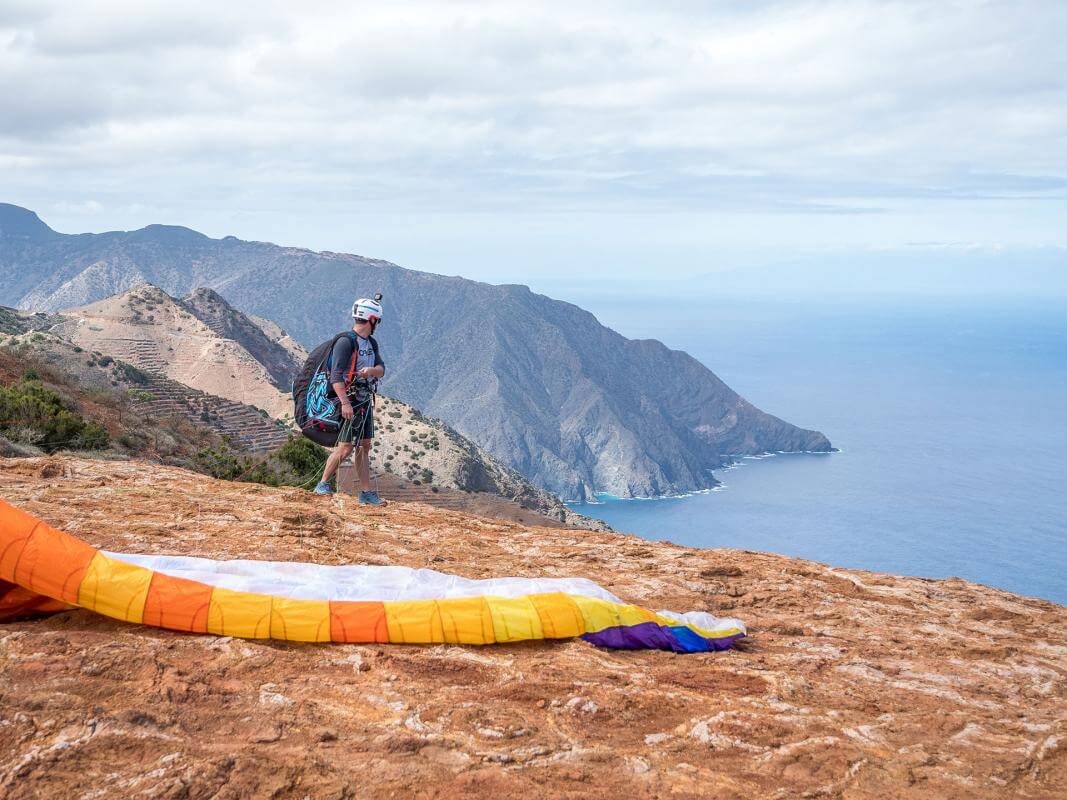 Contenido
Connect with nature 
La Gomera is an island which offers travellers a holiday which is far away from mass tourism. The La Gomera experience is an intimate interaction with nature. Outdoor activities that can be tried include hiking, mountain racing, cycling, mountain biking, water sports, canyoning, paragliding, climbing, bird watching, and star gazing. There are activities to enjoy in the interior of the island and along the coastline. Whatever active tourist experiences that visitors end up sampling the stunning La Gomera landscape will make it a holiday to remember. In the interior of La Gomera, hiking and cycling stand out as the most popular activities, while, for seaside fun, towns such as San Sebastián de La Gomera, Valle Gran Rey, and Hermigua have options for sea excursions such as whale and cetacean watching.  
Imágenes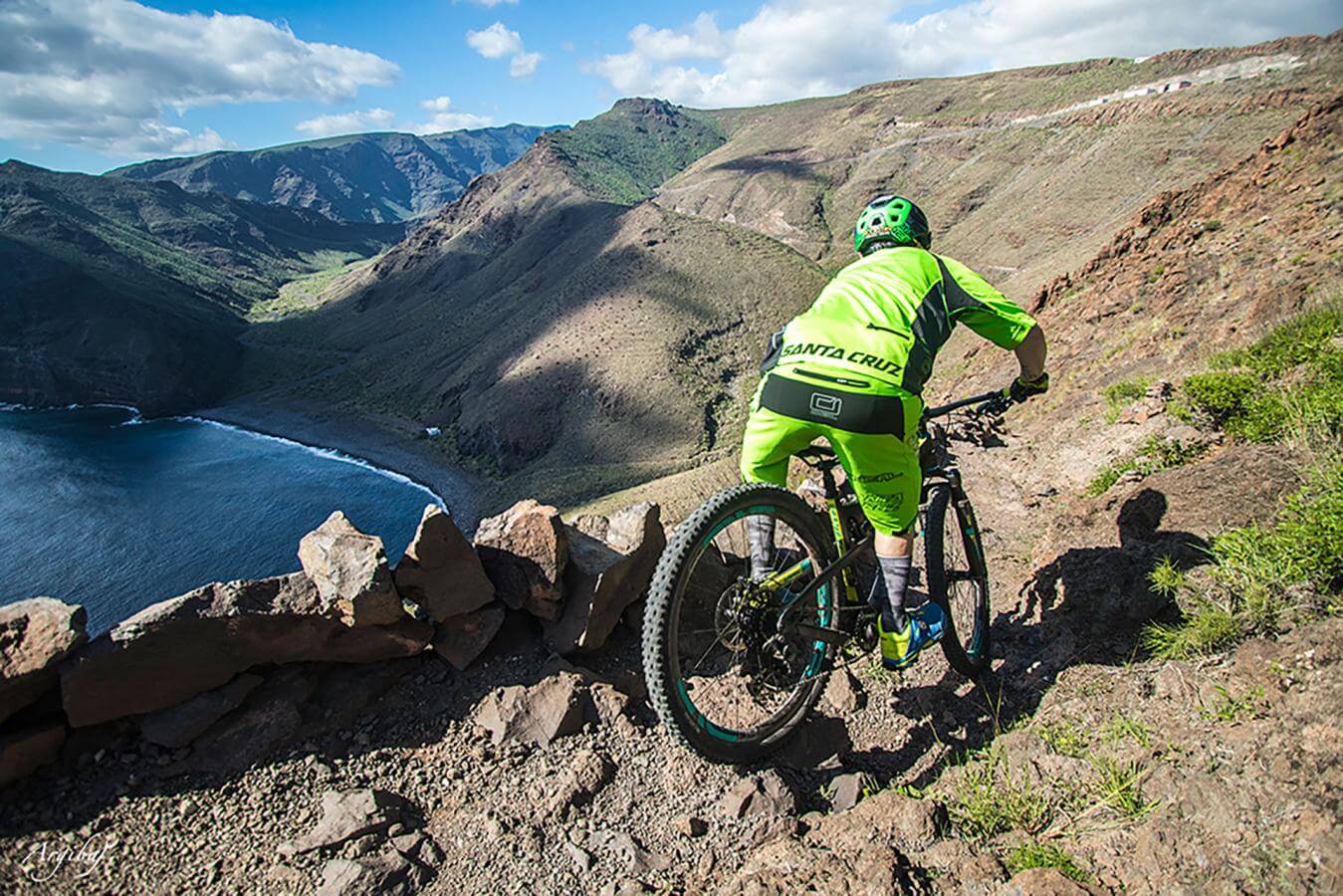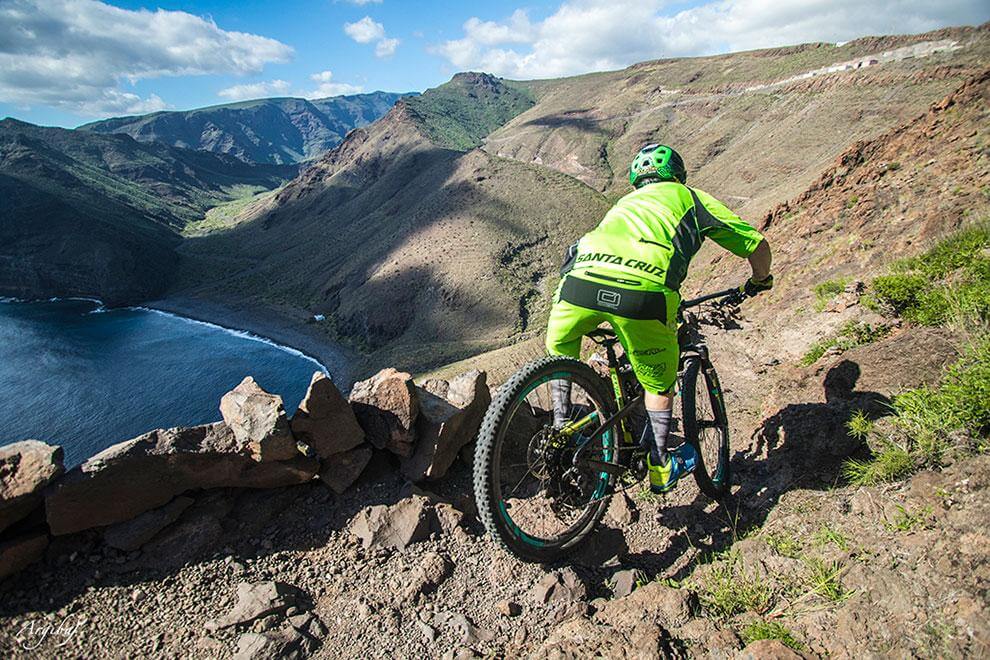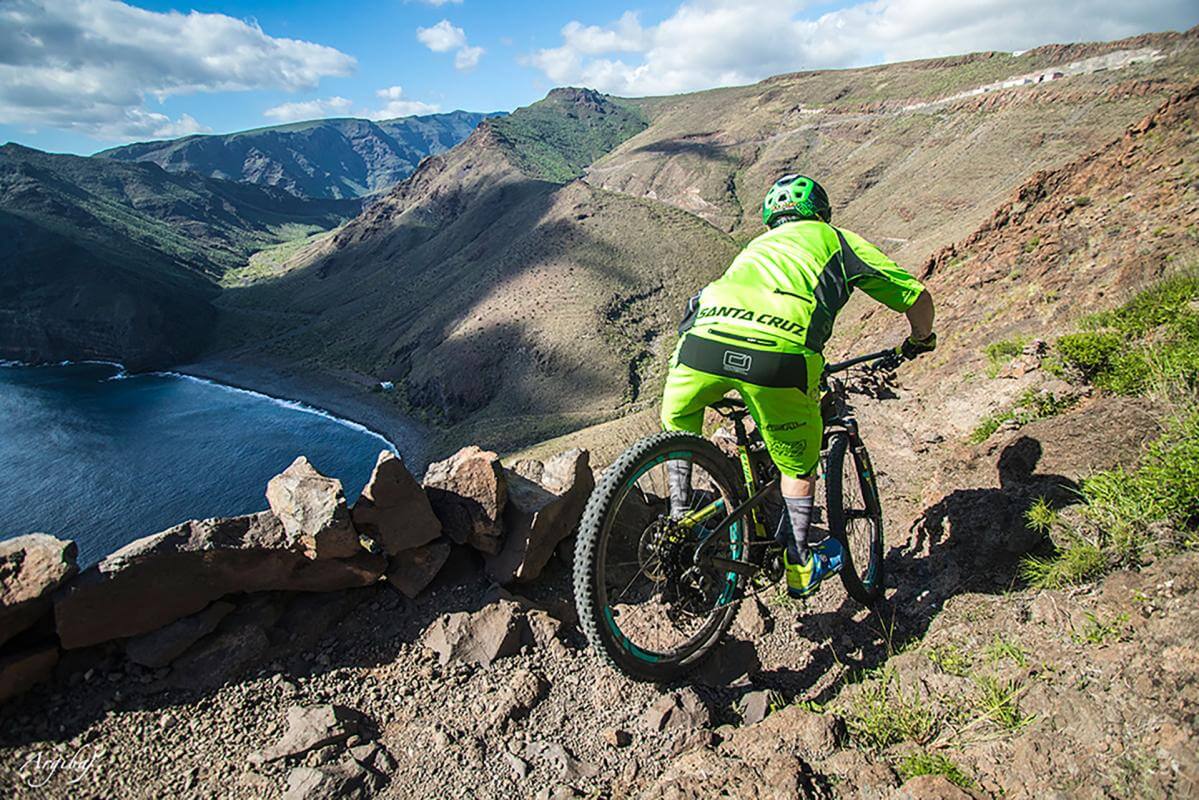 Contenido
Trekking 
La Gomera is ideal for hikers. There are more than 600 kilometres of walking paths that criss-cross the island. The landscape varies from lush thousand-year-old laurel forests to arid coastal environments. There are valleys of palm trees, black sandy beaches, and exquisite natural springs. A notable walking circuit is called the Contadero-Cedro route. It extends through the heart of La Gomera and takes in a rich variety of trees that are typical of the Garajonay laurel forest, trees such as persea indica, laurel, and ocotea foetens. The final section of the footpath passes a lovely hermitage which is worth visiting. Other trekking options include walks in Vallehermoso, the Santiago ravine, and the Valle Gran Rey. The Valle Gran Rey, in particular, is blessed with tremendous scenery: there is a spectacular gorge that leads to a black sandy beach and blue waters. There are also green landscapes along this route full of palm trees that draw a contrast with the small houses of local inhabitants which are invariably painted white. 
Imágenes