Dreamy landscapes, a fantastic climate year round, a great range of accommodation choices and leisure activities… You'll find loads of attractions on this island that's known for its tolerance.

Contenido
You probably know the Canaries are a leading gay friendly destination full of attractions for holidays: golden white sand beaches, hiking trails, quaint towns and cosmopolitan cities.
If you're thinking about visiting Gran Canaria, we've put together some suggestions for a perfect getaway any time of year.
Dreamy landscapes, a fantastic climate year round, a great range of accommodation choices and leisure activities… You'll find loads of attractions on this island that's known for its tolerance.
Contenido
The beaches of Maspalomas and Playa del Inglés were among the first in Spain to open up to LGBTQ tourism and are now in the top 10 in Europe's gay scene. Maspalomas is home to Beach Bar Number 7, where the rainbow flag has flown over an awesome beach scene for years.
Never heard of it? It's a hangout for gay, lesbian and bi people and anyone who wants the freedom to be themselves, with the spectacular Maspalomas Dunes on one side and the Atlantic on the other.
If you're into sun and beach, the south of Gran Canaria is definitely your ideal getaway destination.
Contenido
If you'd like a change from the beach one day… hang out at the pool! Many accommodation places in the area put on fun parties for our crowd where you're welcome any time. Axel Beach, Seven (Mow Hotels) and Ritual Maspalomas, for example, always have pool parties where the water, music and good vibes are the main attractions.
How about spending the day on a sailing boat or catamaran? Apart from getting a different view of the island, it's the best way to combine sun and sea with loads of fun.
Contenido
Beach, sea or pool… whatever you're into, these ideas go hand in hand with nightlife full of possibilities, where the Yumbo, one of the most internationally renowned LGBTQ leisure centres, holds a special place. 
Some of the most popular festivals specifically for the LGBTQ crowd are held at the Yumbo, where you'll also find plenty of exciting options any time of year. Maspalomas Pride, Winter Pride and Freedom Festivall, and of course the carnival Drag Queen Contest, are some of the highlights of the year for party lovers.  
Maybe you're more into cities. One of the top choices is Las Palmas de Gran Canaria Carnival and its internationally famous Drag Queen Contest, a show that's been wowing audiences for 20 years. Outrageous wigs, false eyelashes and platform shoes are all part of this flamboyant, fun, must-see event.
Las Canteras, one of the best city beaches
Contenido
While you're on the island, check out Playa de las Canteras, one of the best city beaches you'll ever visit, where you can indulge in spectacular sunsets while sipping a delicious cocktail. You can also go shopping in the many outdoor shopping areas in the city, take in an exhibition or cultural event, and enjoy Canarian food at the endless restaurants, from the more modern to the more traditional. As a suggestion, at Restaurant La Barbería, in Vegueta, the city's old town, they often hold drag shows, so put on your party clothes and enjoy platform shoes in best RuPaul style!
Imágenes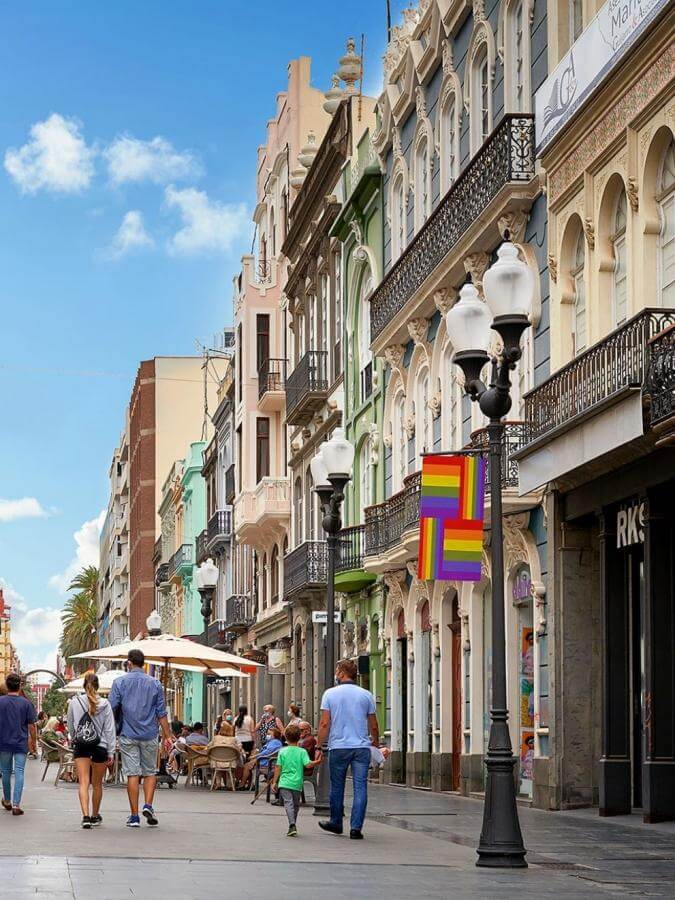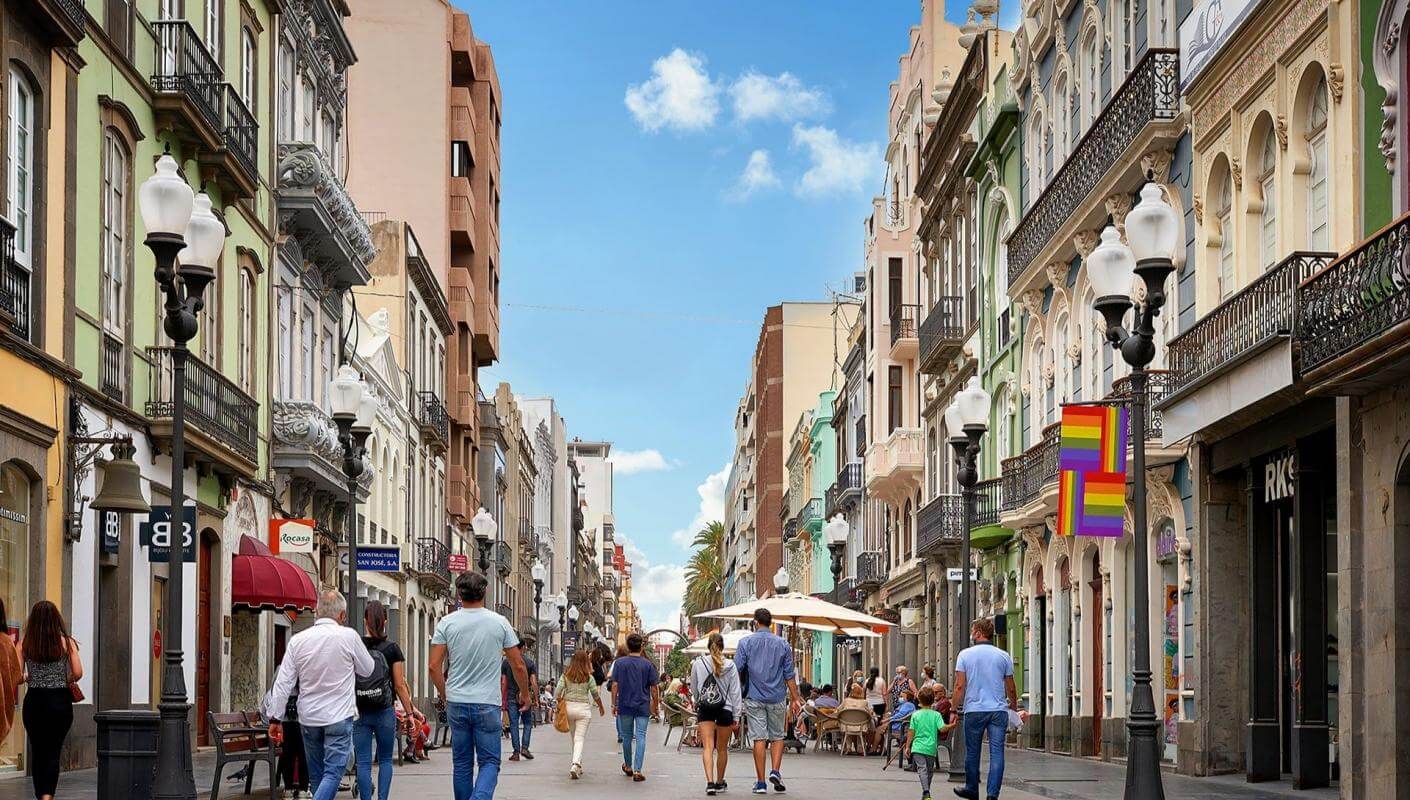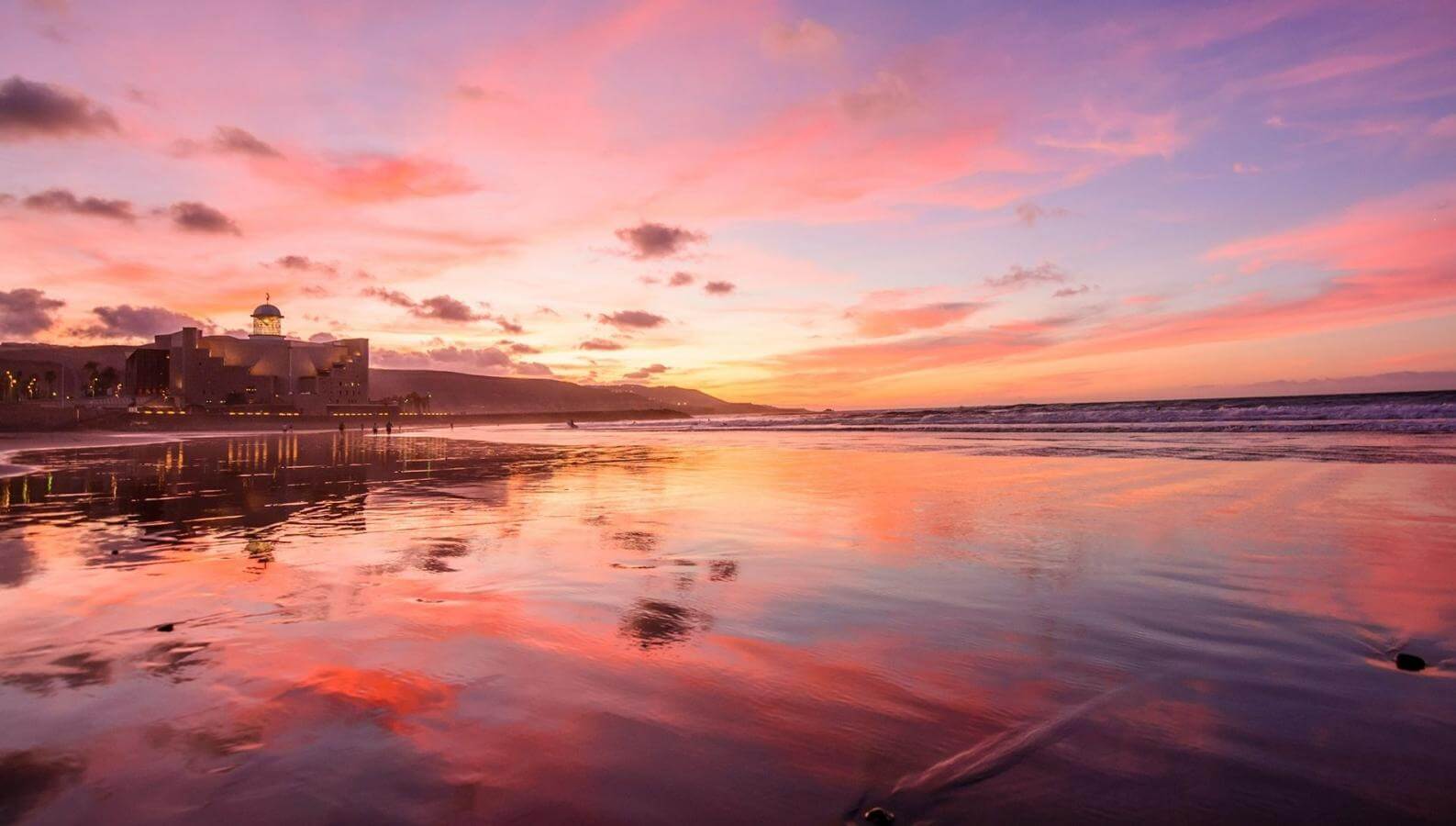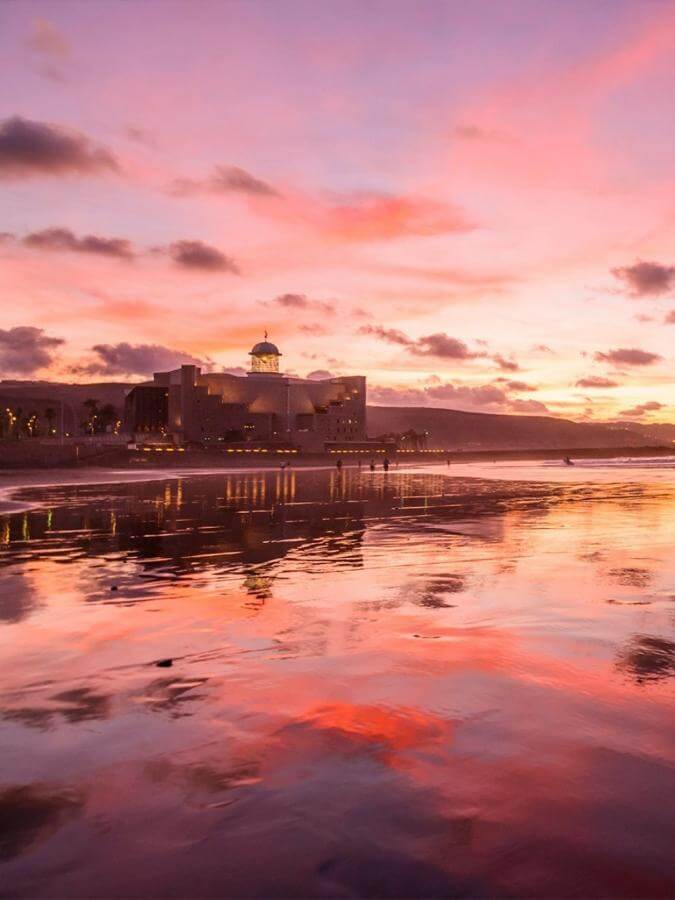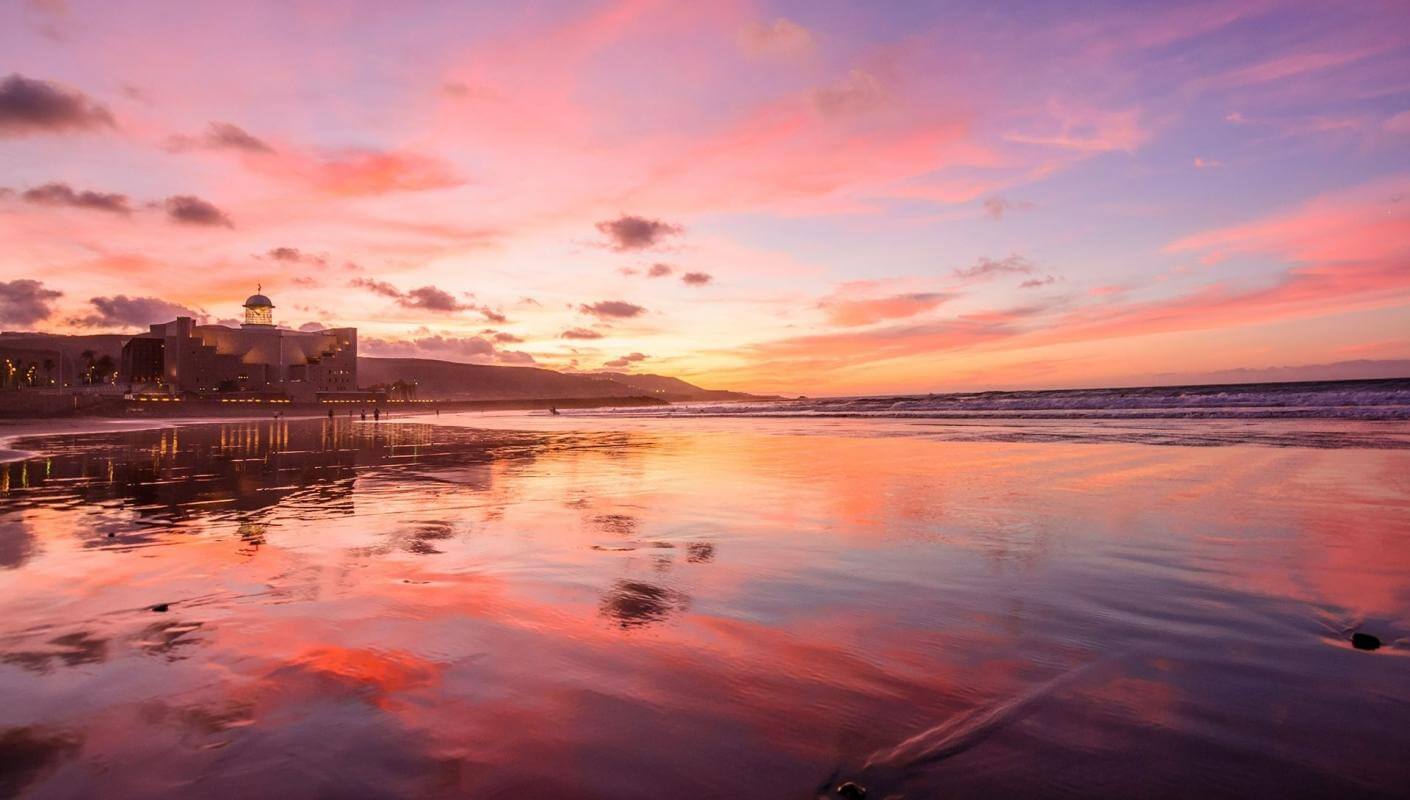 Contenido
Gran Canaria has lot of options for enjoying the sea, so perhaps can we tempt you with water sports? The island has dozens of schools for surfing, paddle surfing and kitesurfing, plus diving centres where you can try these sports or hire material if you're already into them. At least you won't leave the island wishing you'd had a go!
If the countryside's more your thing, Tejeda is a must. It not only has spectacular natural monuments like Roque Nublo and Roque Bentayga, but also boasts hiking trails in the mountains and ravines among Canary Islands pine trees. If you're thinking about staying in the area, the apartments run by Nikos and Fernando at Déjate Llevar are ideal...
Contenido
The good thing about Gran Canaria is that you can do so much in a short time: go to the beach, hike in the mountains, visit quaint towns, go shopping and do sport. There's a reason why the island's called a "Continent in miniature"! It's a perfect getaway destination where you can easily combine wildly different options. Make a date and we'll see you soon!