Gofio is a foodstuff which, over history, has become a symbol of Canarian culture. It is a type of flour made from toasted cereals, mainly corn (known as millo on the islands) or wheat. This product is usually found in Canarian kitchens, and every visitor should try it on their trip to this archipelago. Would you like to know more about this superfood?

Póster
Contenido
A product steeped in history
This humble foodstuff was a staple of the diet of the indigenous Canarian people. In fact, because of its high nutritional value, it was basic for survival during periods of famine that occurred on the archipelago. Indigenous Canarian people grew, toasted and ground barley to make gofio, which they then mixed with other foods such as honey and goat's milk. A huge input of energy, which has been present in Canarian culture since before the arrival of the colonists.

 
Contenido
A unique, traditional preparation method
Gofio has different toasting intensities depending on the preferences of the miller and those who consume it. The result is a Canarian superfood that is unique and singular every time it is prepared. And we should also highlight its traditional nature. In fact, the stones that were used by the indigenous people to produce gofio in rural areas were still being used right up until the end of the 20th century. In any event, mills with larger stones also existed, powered by water or animals, and later by diesel and electricity. While it is true that the preparation process has evolved over time, gofio has continued to conquer the kitchens and hearts of everyone who tries it.

 
Imagen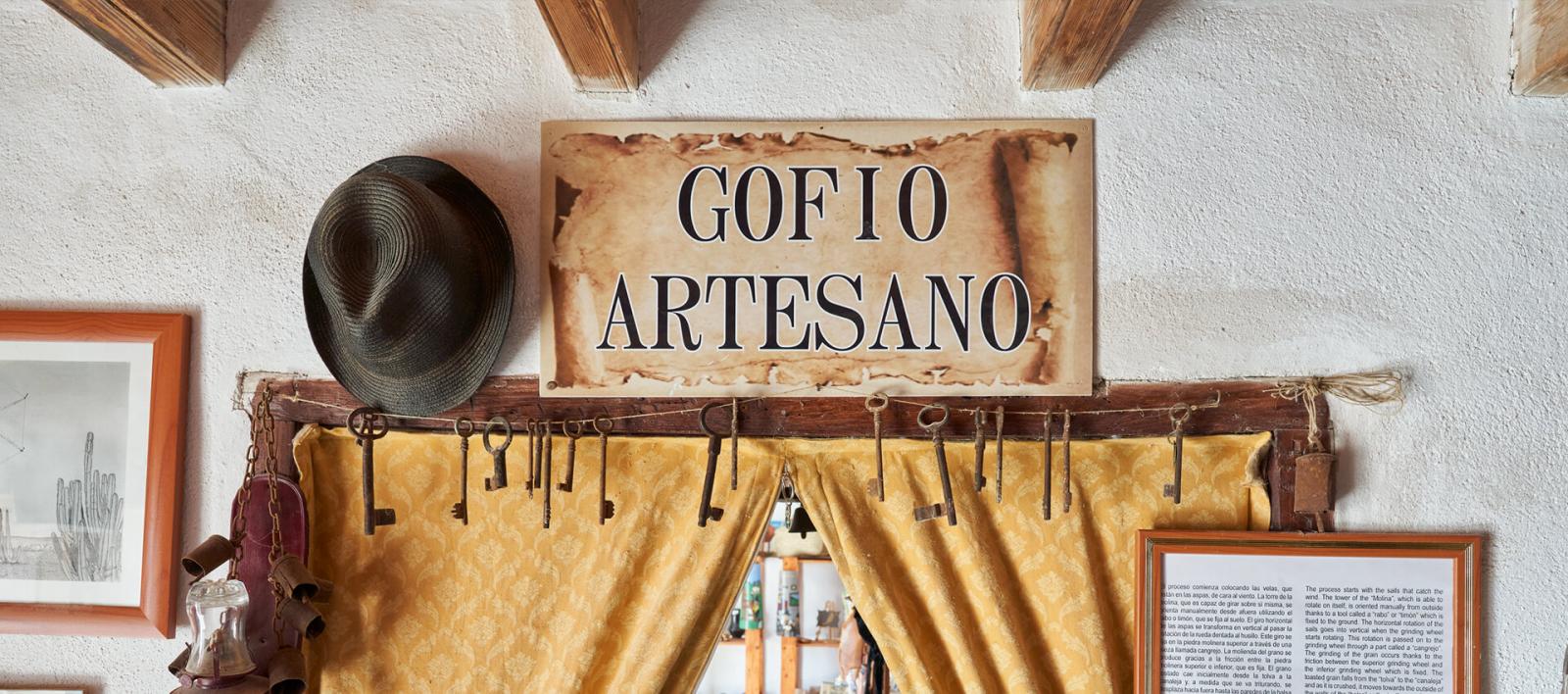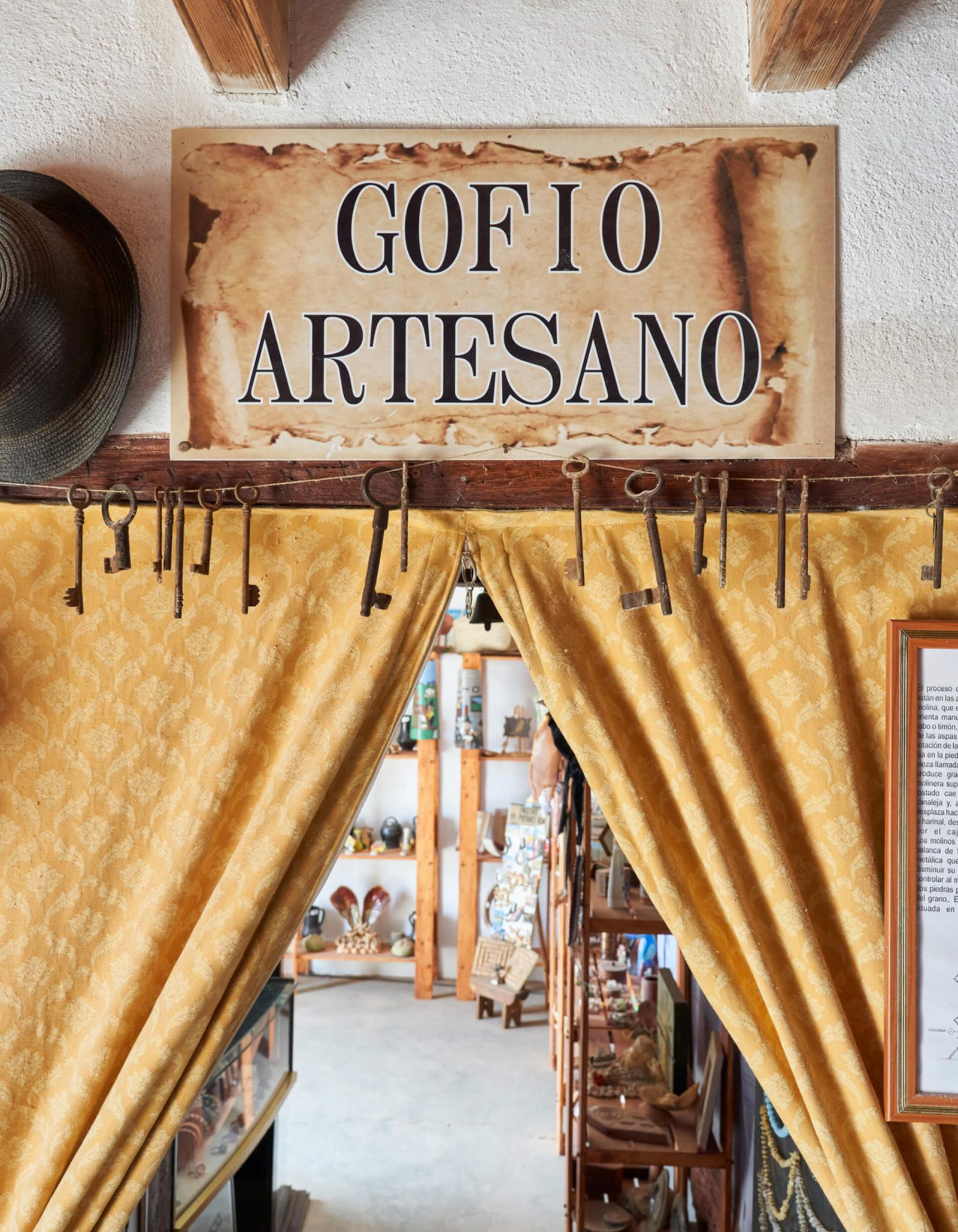 Imágenes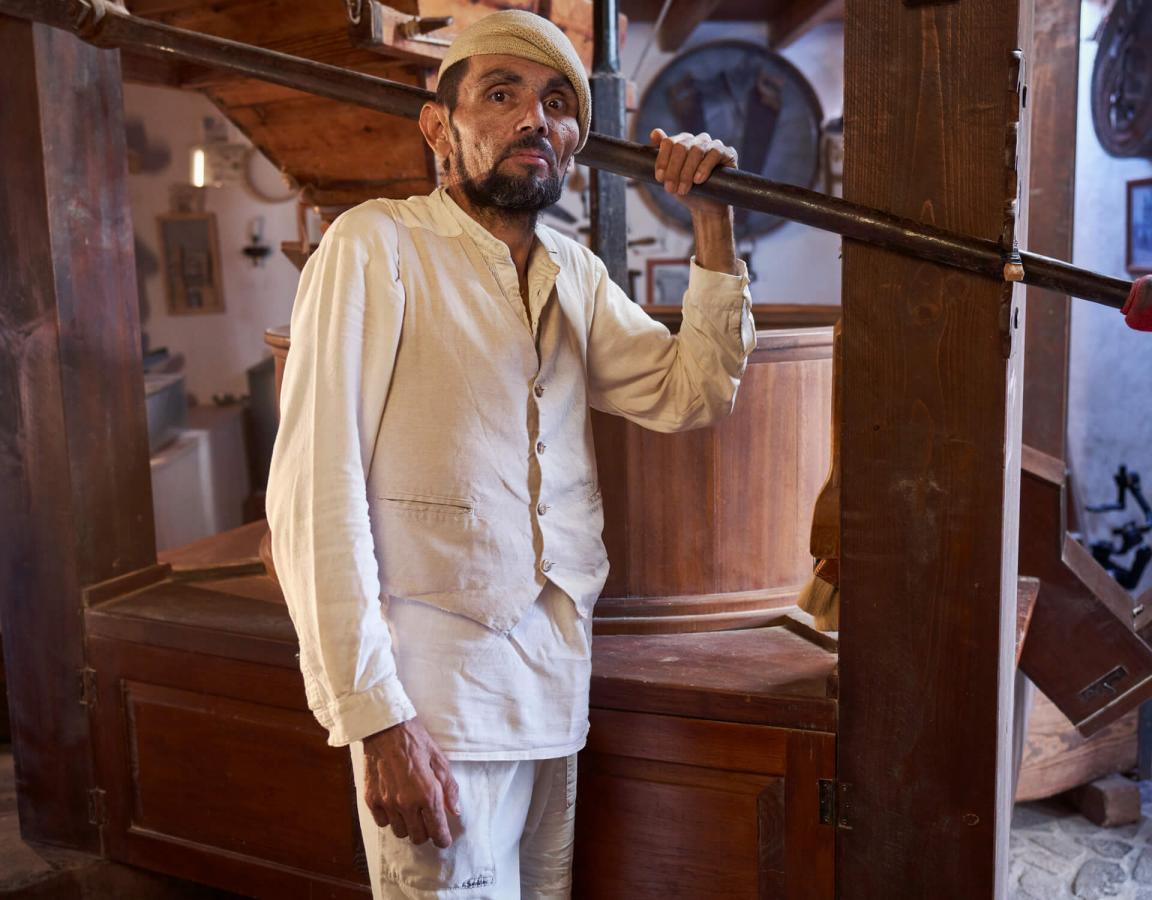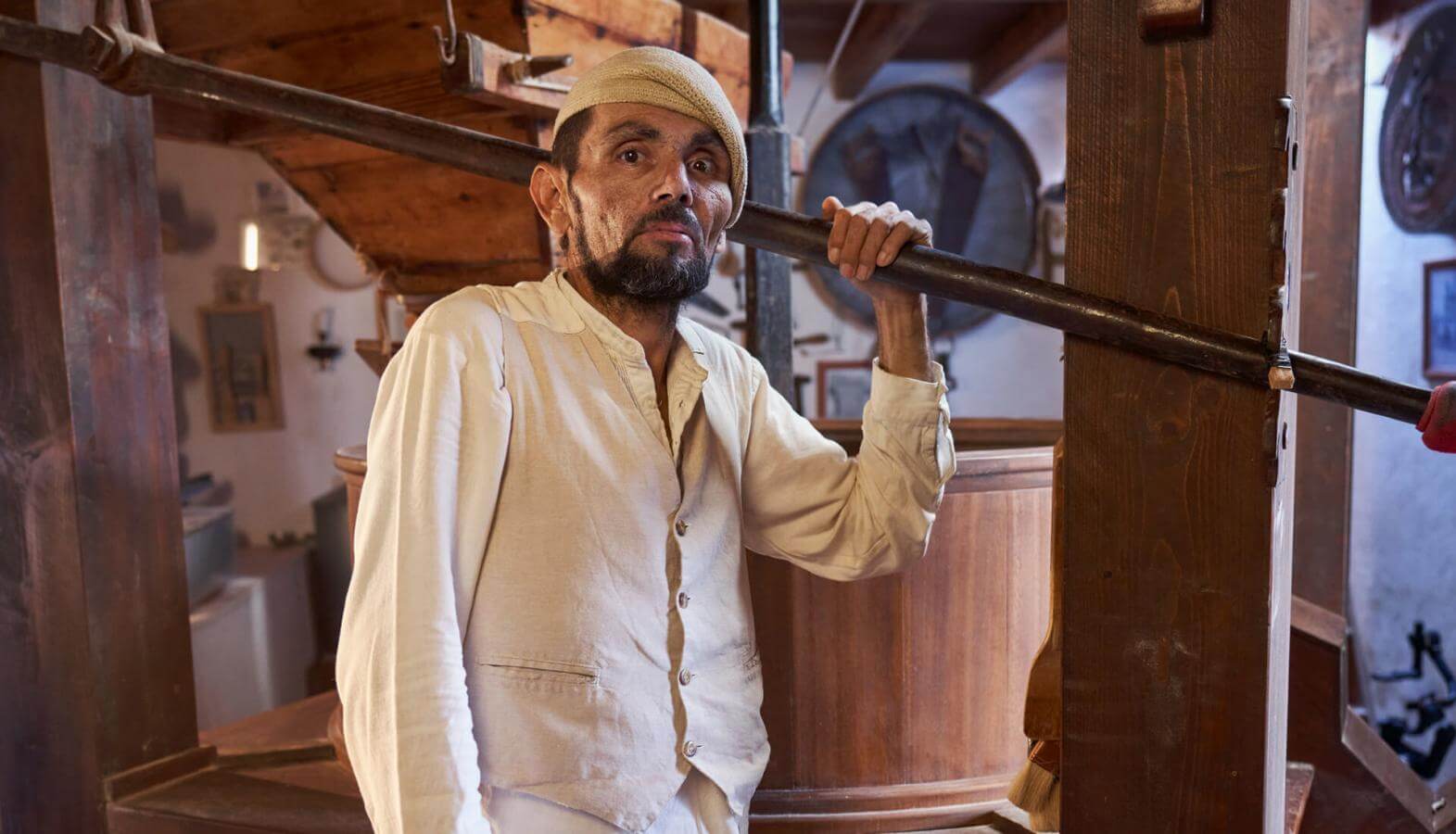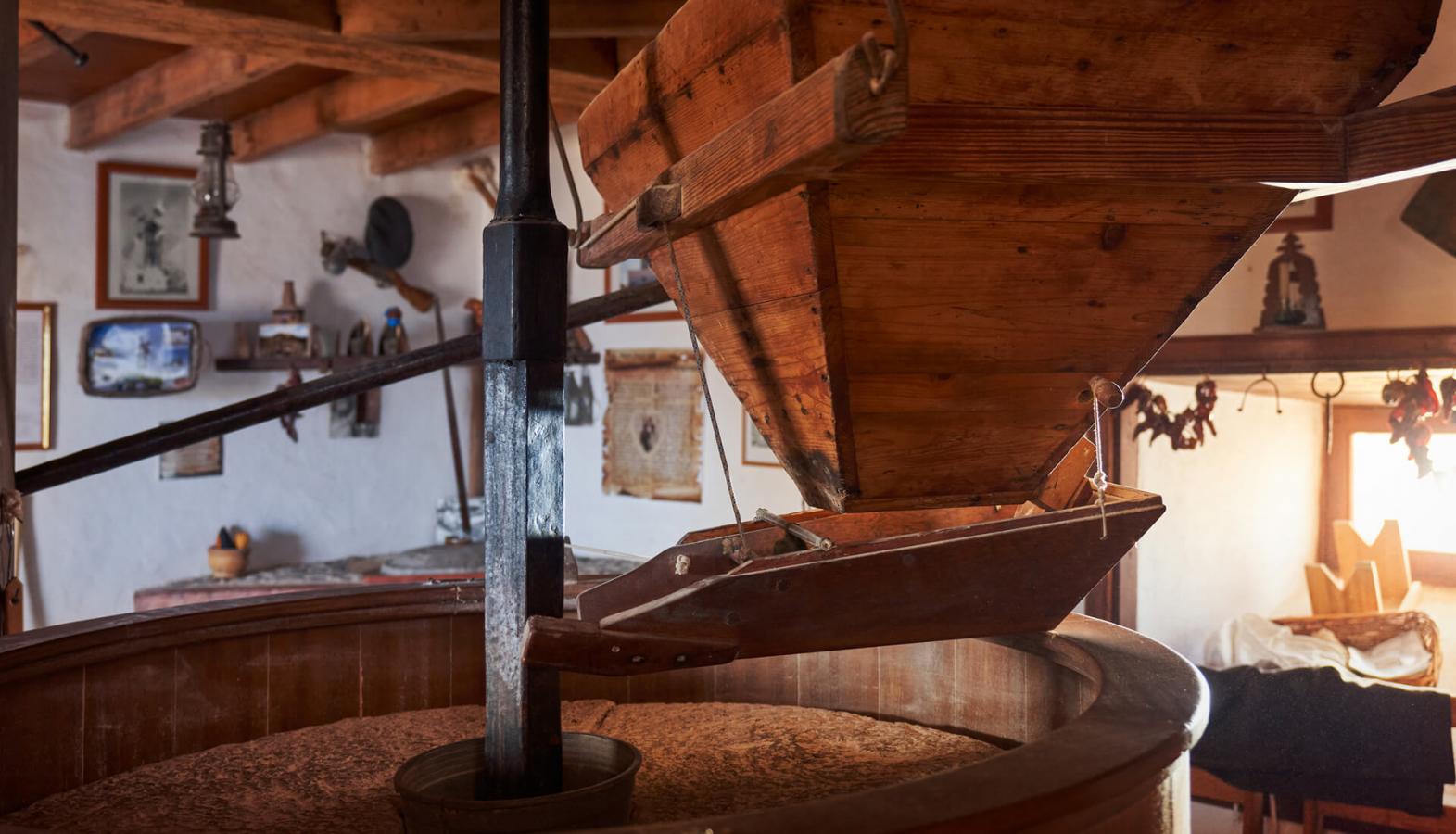 Contenido
A delicious superfood
This typical Canarian product is rich in minerals, as it maintains all of the nutrients typical of the cereal: potassium, calcium, magnesium, zinc, iron… A huge variety, favouring the optimal functioning of the human organism. And gofio is also high in protein and carbohydrates, but low in fat. As a result, it is a perfect option for strengthening the muscles, improving bowel transit and making you feel full. These healthy properties, combined with the delicious flavour of gofio, explain why all Canarians love this food so much.

 
Contenido
Versatility in the form of flour
There are countless ways of incorporating gofio into cuisine. From sweet desserts to savoury dishes, this foodstuff is the star ingredient of some delicious Canarian recipes.
Contenido
Of them all, the most remarkable is scalded gofio, which is made using boiled fish broth that is mixed with this Canarian flour. The result is a tasty purée with a texture similar to that of hummus, which can be eaten as an aperitif or accompanying well-known dishes like papas arrugadas, or wrinkly potatoes. Pella de gofio, or kneaded gofio, is also very popular. This consists of a tube-shaped lump of gofio that has been mixed with water, salt, sugar and oil, cut into slices and served with types of dishes.
Without doubt, gofio is a food that has managed to maintain Canarian identity since pre-hispanic times, becoming the star of the islands' gastronomy. Are you up for trying the most authentic flavour of the Canary Islands?