People always say a picture is worth a thousand words. And it's true that sometimes words just aren't enough to convey everything that a situation can make you feel.


Contenido
In the Canary Islands, there are places with a special kind of magic, scenes that transmit emotions that are hard to explain, beyond the colours of the landscapes, the smell of the sea or of the forests, or the gentle caress of the breeze.
The '#On The Draw – An Illustrated Journey through the Islands' project was created to express all of those sensations, where some of the most important international illustrators were invited to explore the Canary Islands and use their art to express everything the islands transmitted to them. With no strings attached. And with full creative freedom.
An incredible travel log, a unique perspective and a really emotional journey through the Canary Islands.
Contenido
Fuerteventura by Malika Favre
Through her style based on the simplicity of lines and colours, this French artist focuses on the pure and spiritual side of Fuerteventura. Geometry, plain colours, accentuated shadows and, above all else, calm and solitude are the absolute stars. Land and sky, beaches and mountains, animals and people. All coexisting in perfect harmony.
Imágenes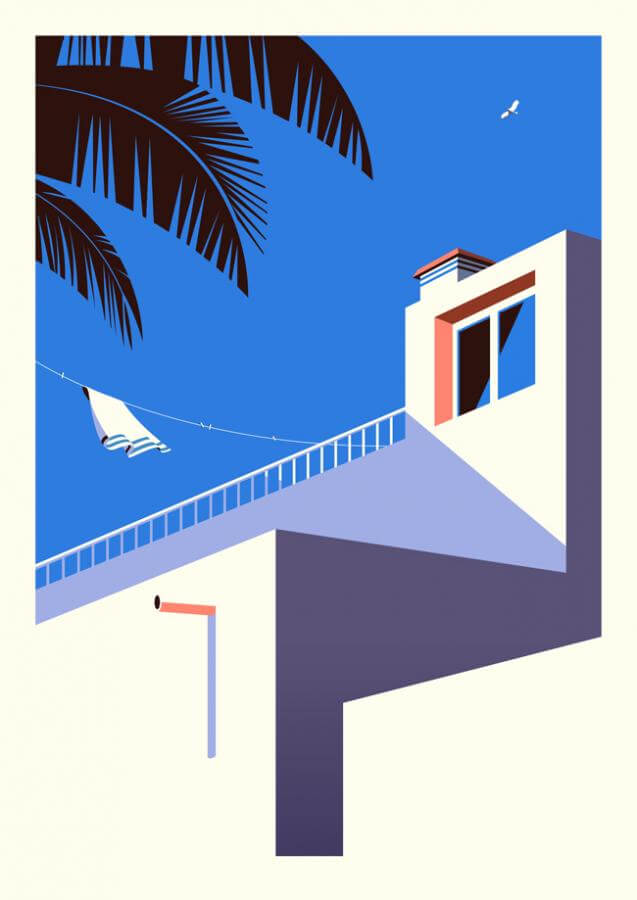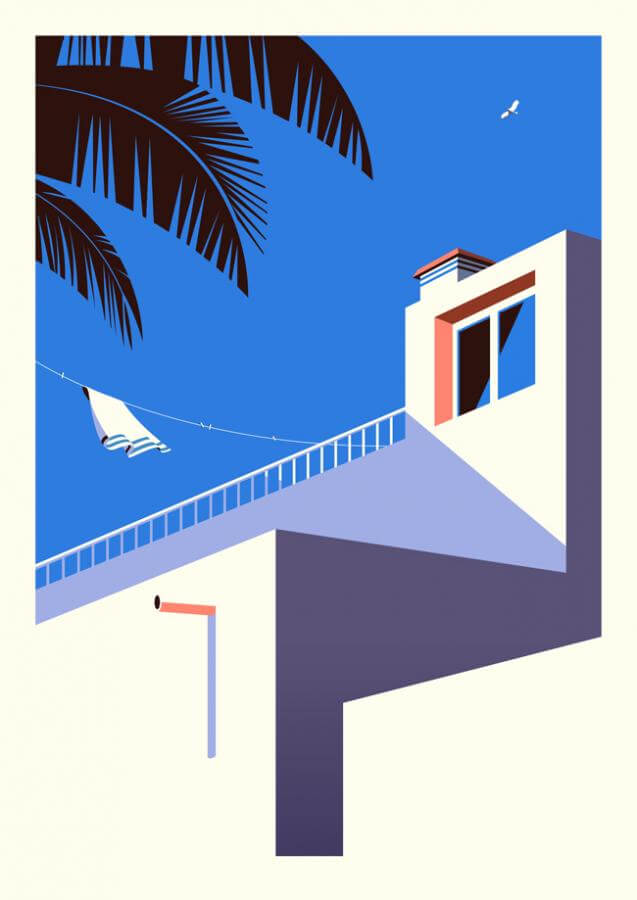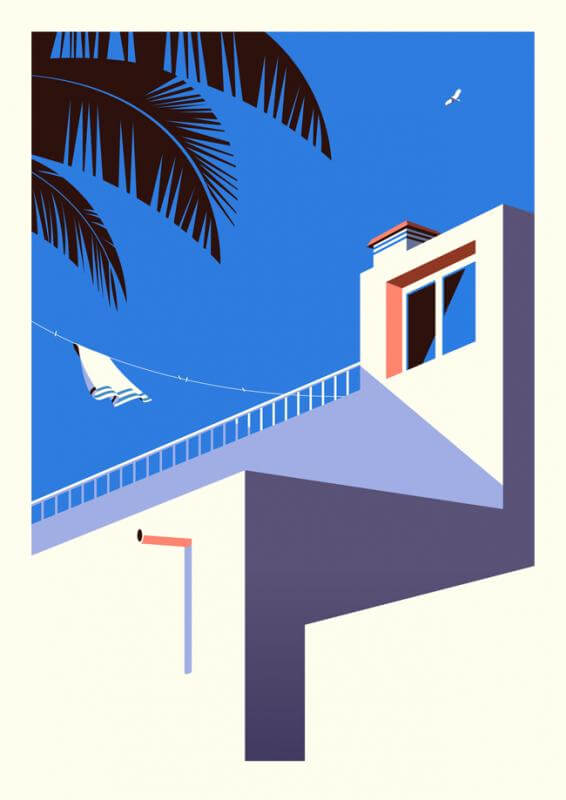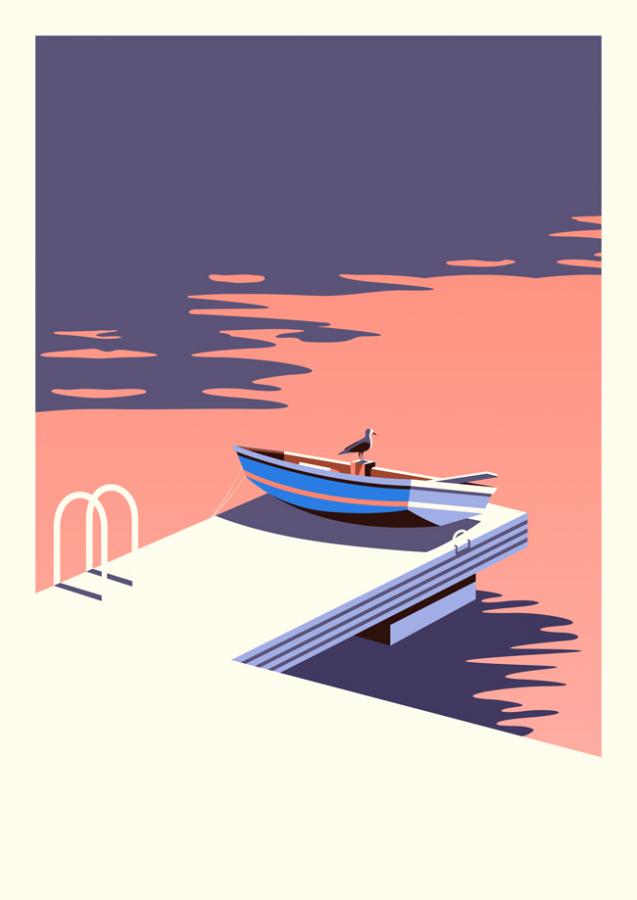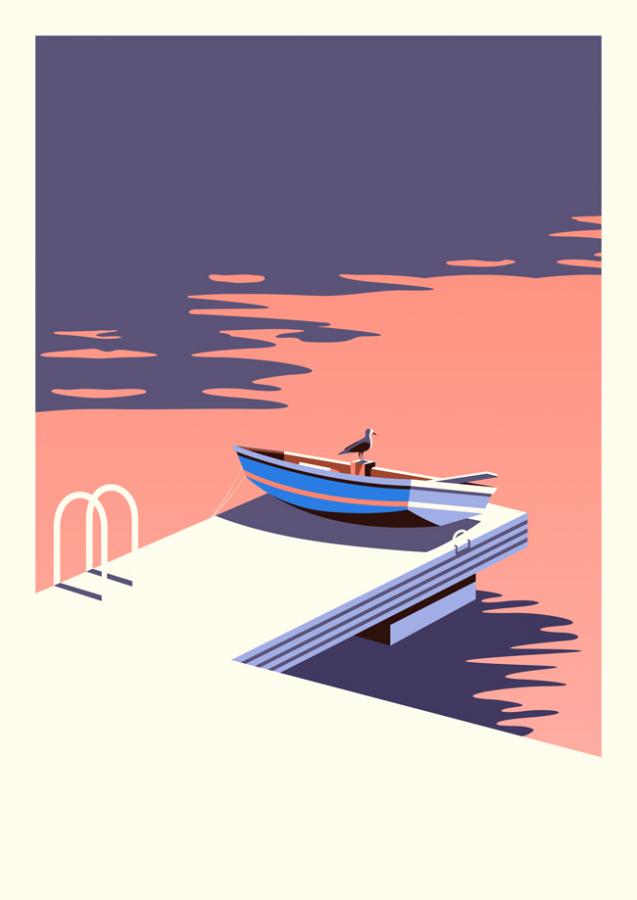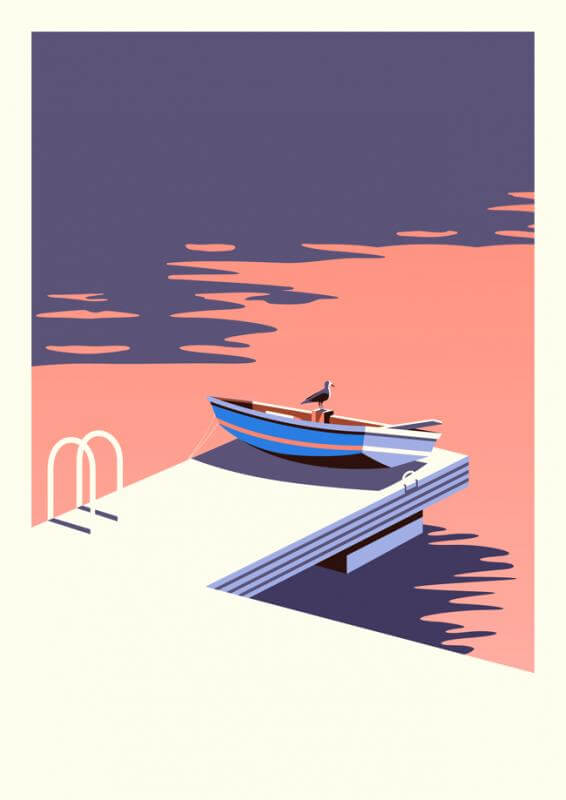 Imágenes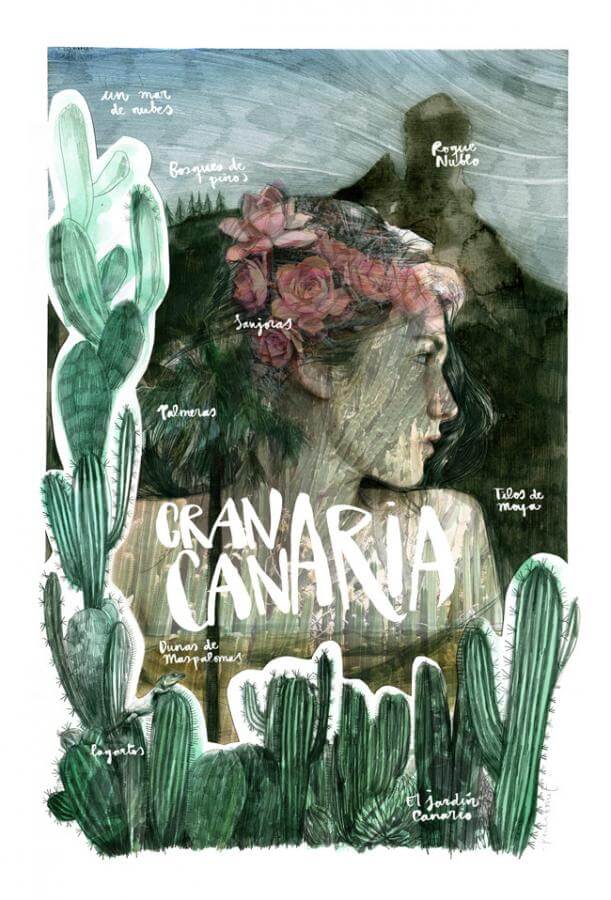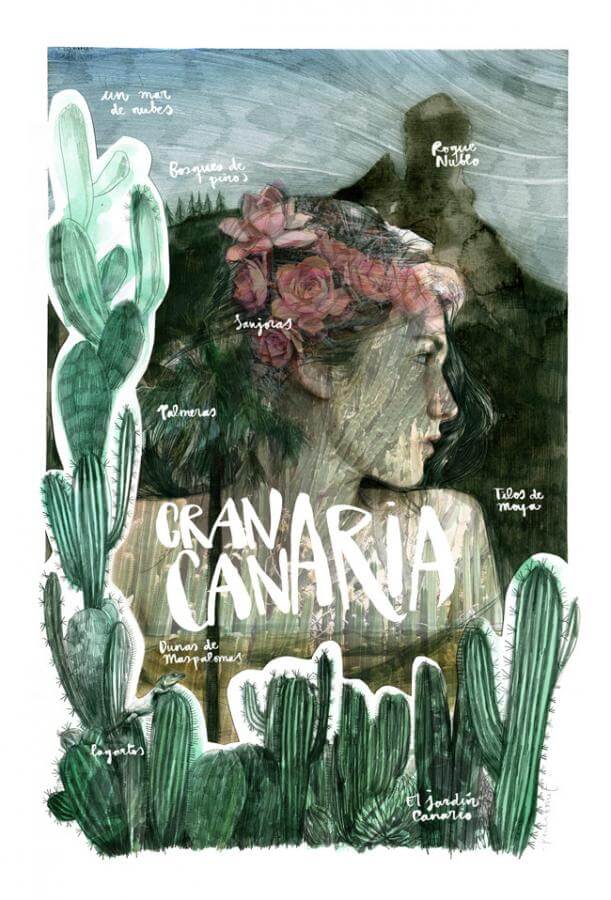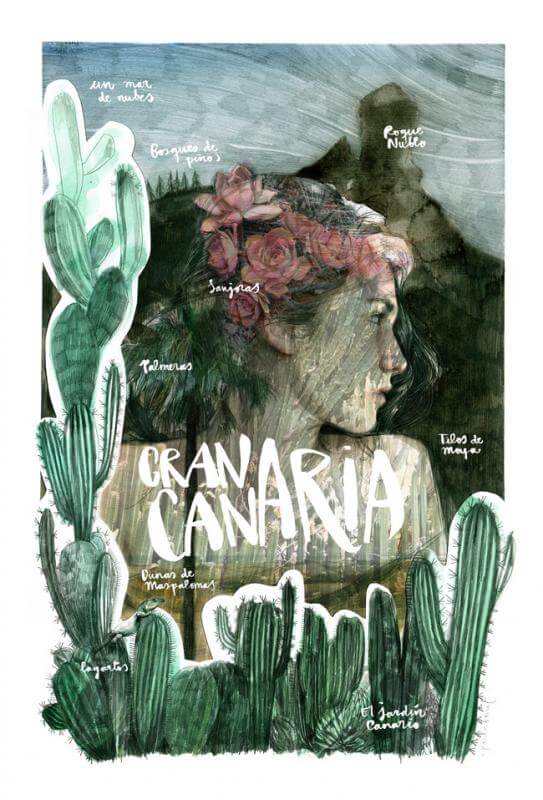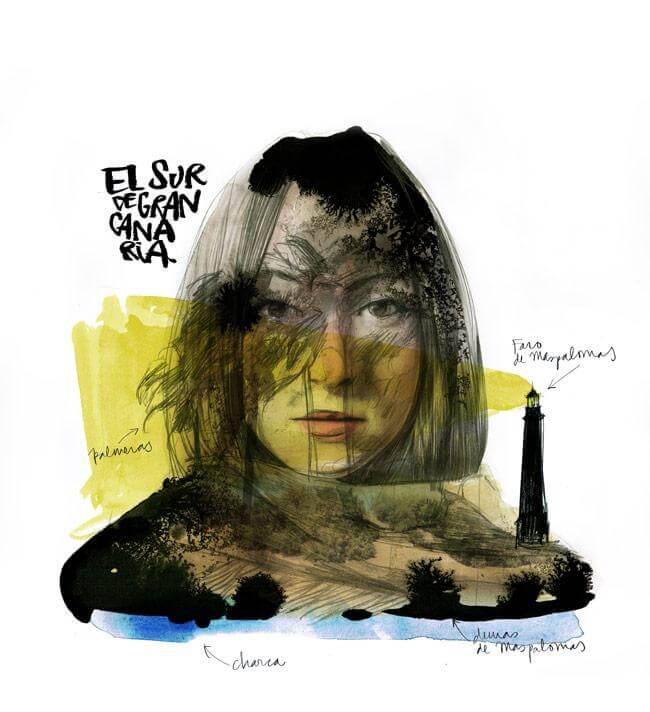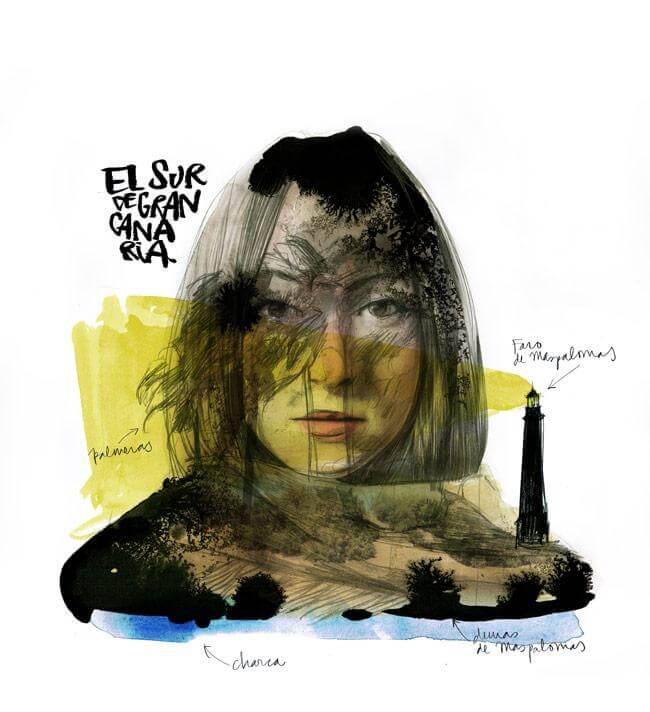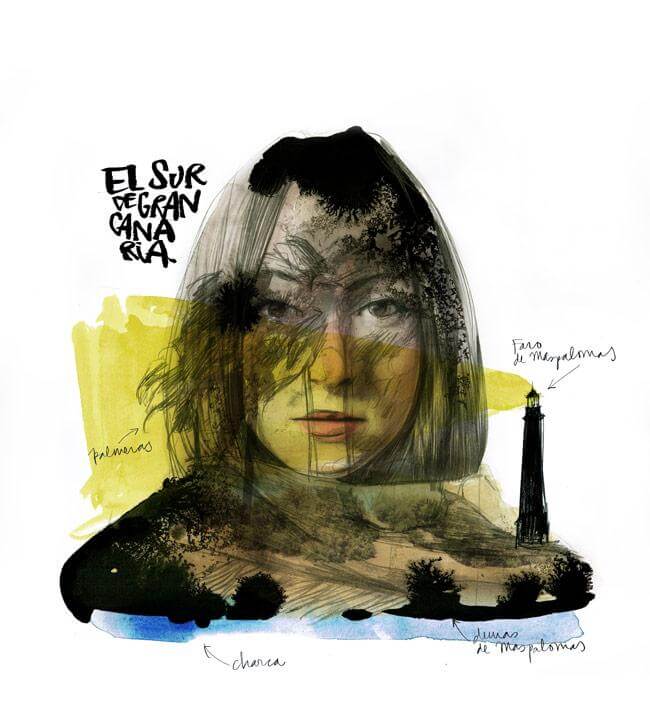 Contenido
Gran Canaria by Paula Bonet
With one of the most recognisable styles in European illustration, the drawing by artist Paula Bonet, from Castellón, evokes the different moods and intimate emotions awakened in her by her journey across Gran Canaria. A journey where feelings, memories and dreams from the past are unearthed. Landscapes and experience, nature and the individual. Contrasts that exude an eminently feminine sensitivity.
Contenido
Tenerife by Ben Heine
Ben Heine's peculiar style, with influences that stretch from surrealism to pop art, helps him reinterpret Tenerife's most iconic landmarks, such as the Tenerife Auditorium, the cliffs at Los Gigantes or Mount Teide. In his project, the Belgian artist takes the human being as a measure of the island landscape, creating an animated work where fantasy mixes with reality. A very personal interpretation of the island.
Imágenes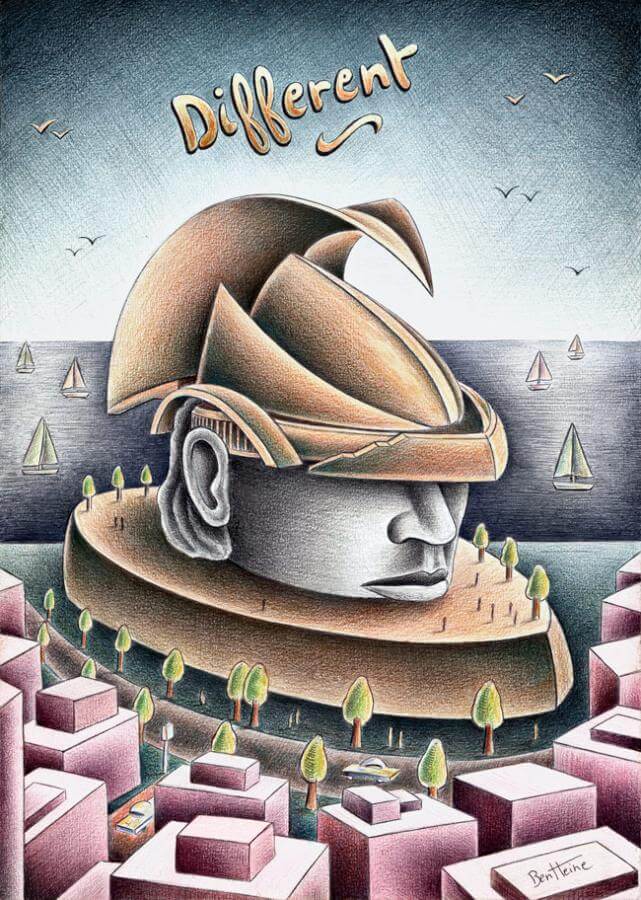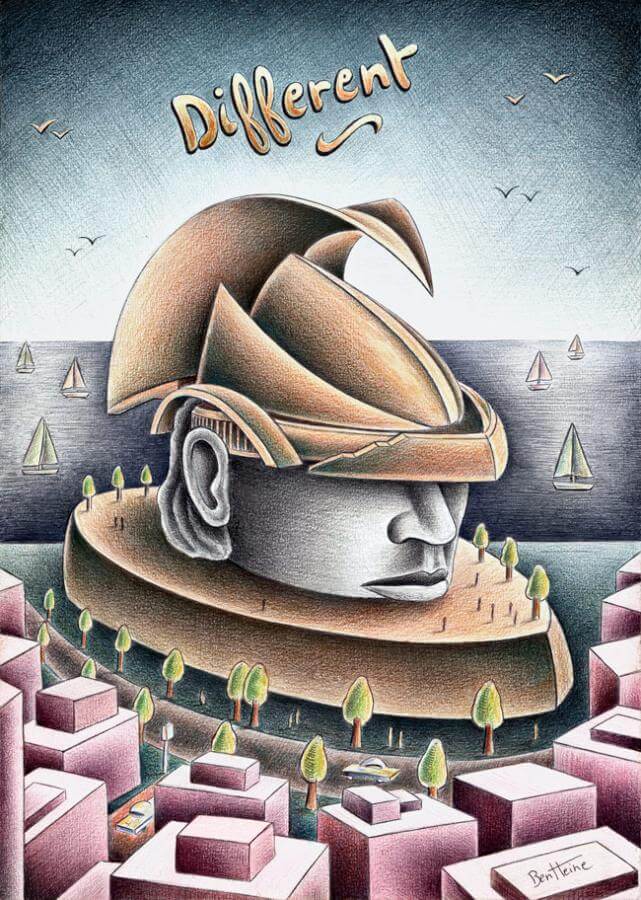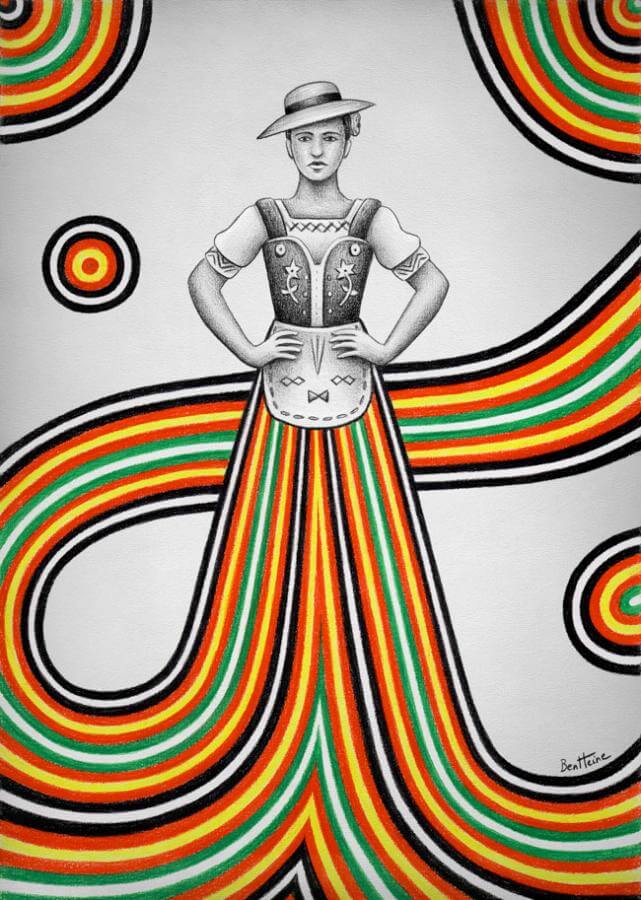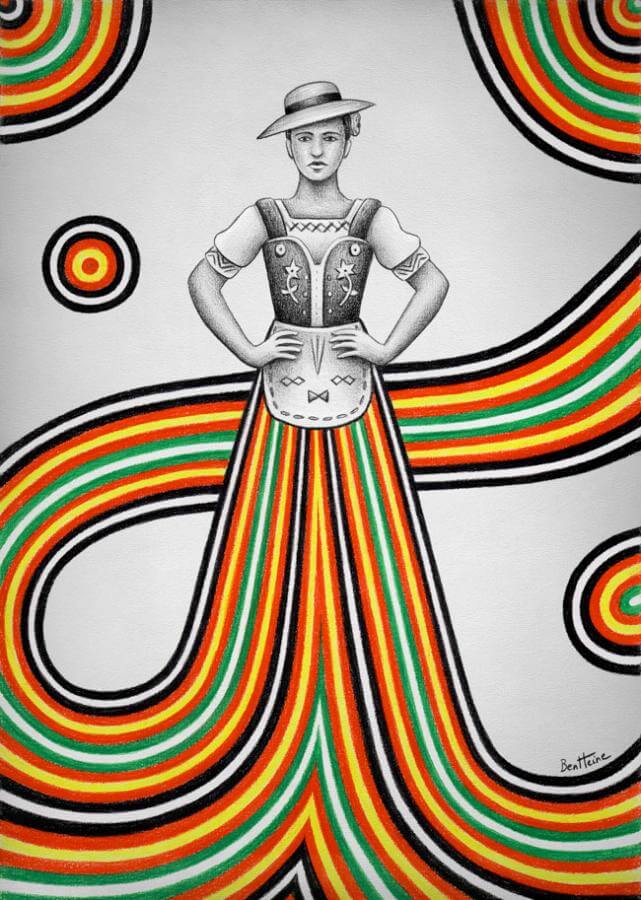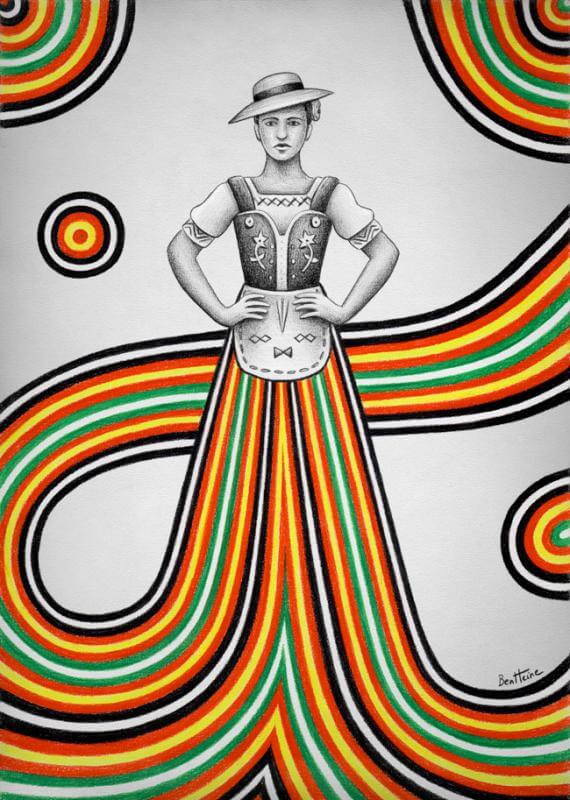 Imágenes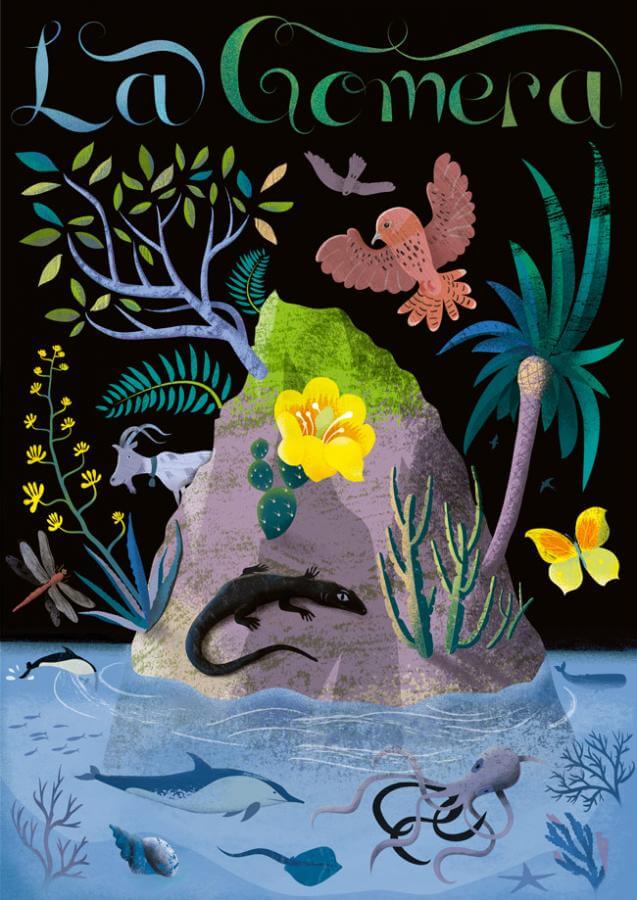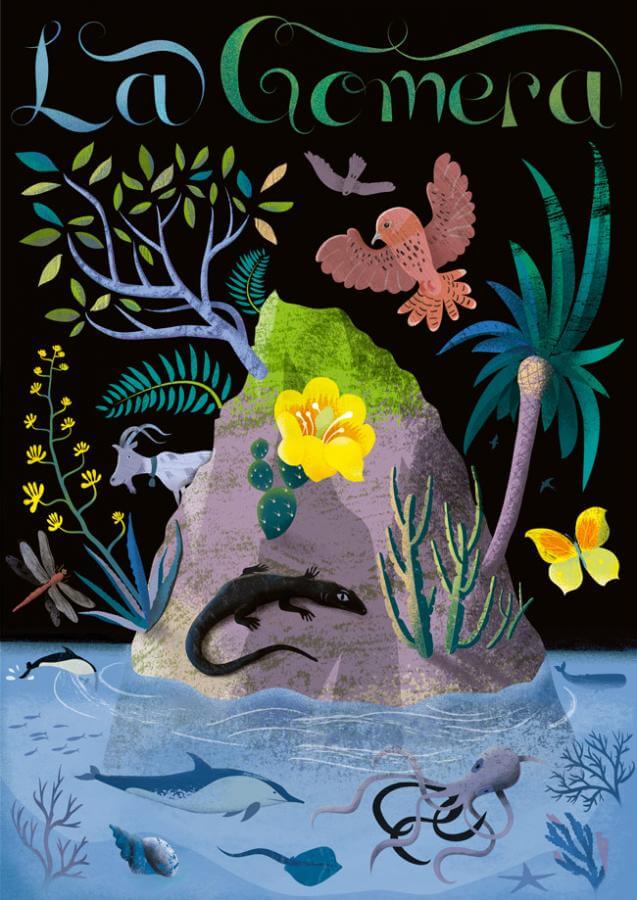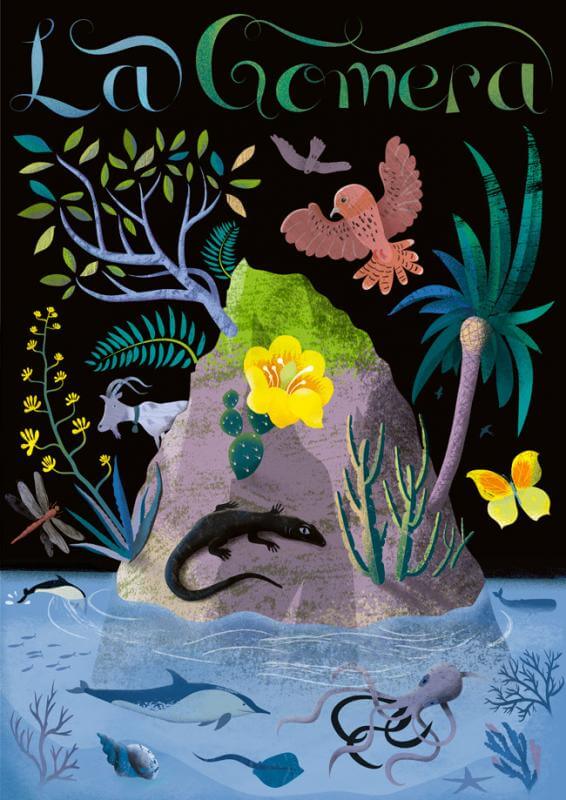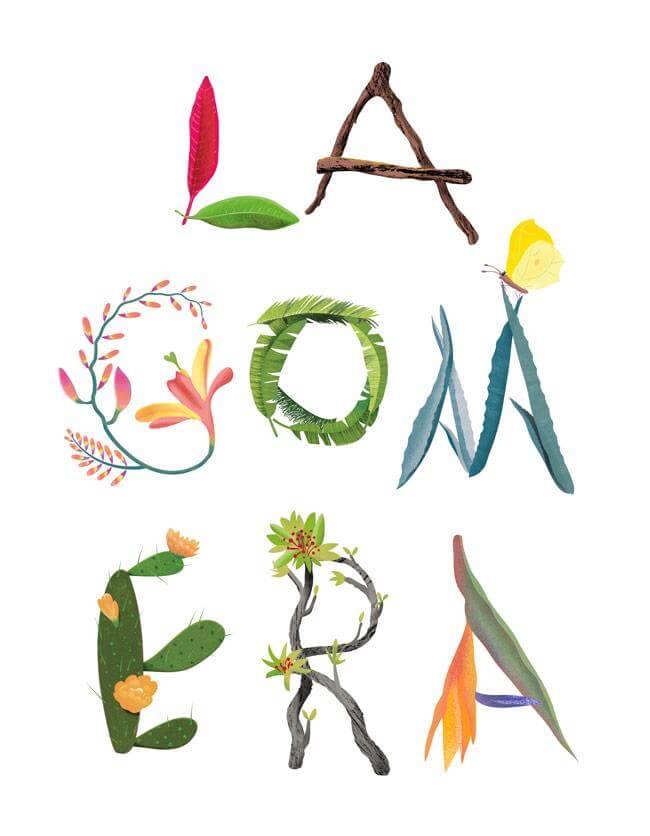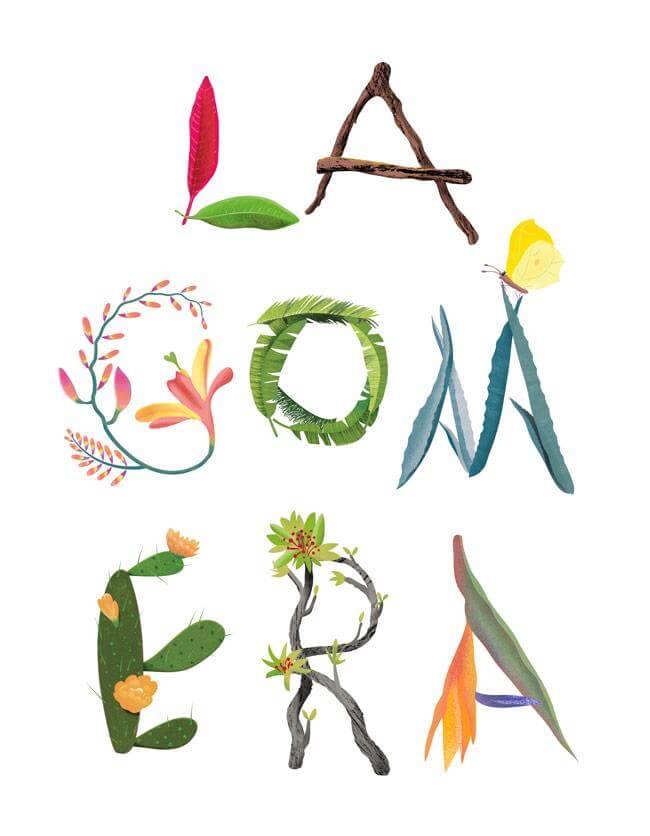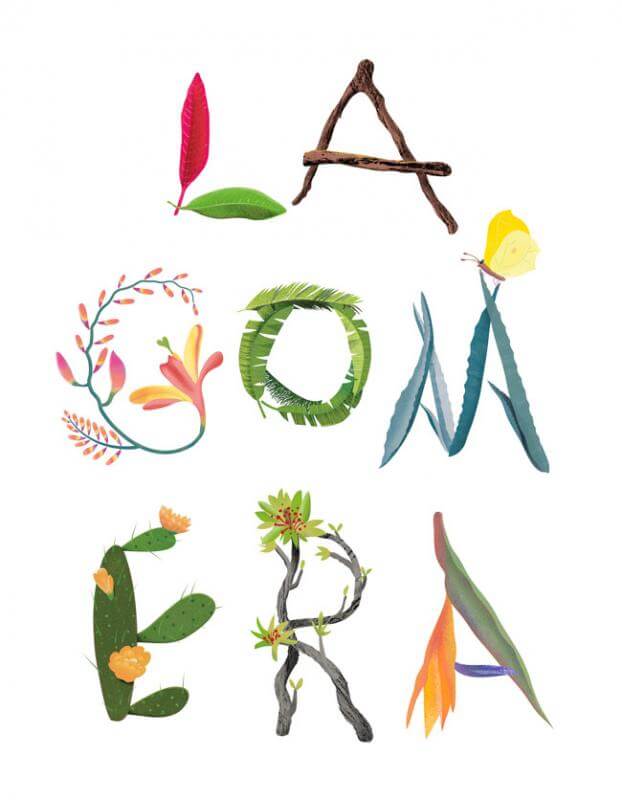 Contenido
La Gomera by Jens Magnusson
The Swedish artist, who specialises in children's illustrations, recreates a happy, colourful vision of La Gomera, where mankind lives in perfect harmony with nature. Thanks to his fantastic understanding of colour, composition and character design, he illustrates a universe permeated by childlike innocence where exuberance, abundance and the richly detailed island fauna and flora are the protagonists.
Contenido
La Palma by Steve Simpson
With a career spanning more than 30 years, the Irishman Steve Simpson is still full of life, with a fresh, fun style that derives from graphic design, typography and illustration. And this is the technique he uses to paint his vision of La Palma: Porís de Candelaria, the historic quarter of Santa Cruz de La Palma, the Holy Fountain… Moments associated with places and feelings, drawn with a didactic spirit and lots of humour to illustrate what makes life worth living.
Imágenes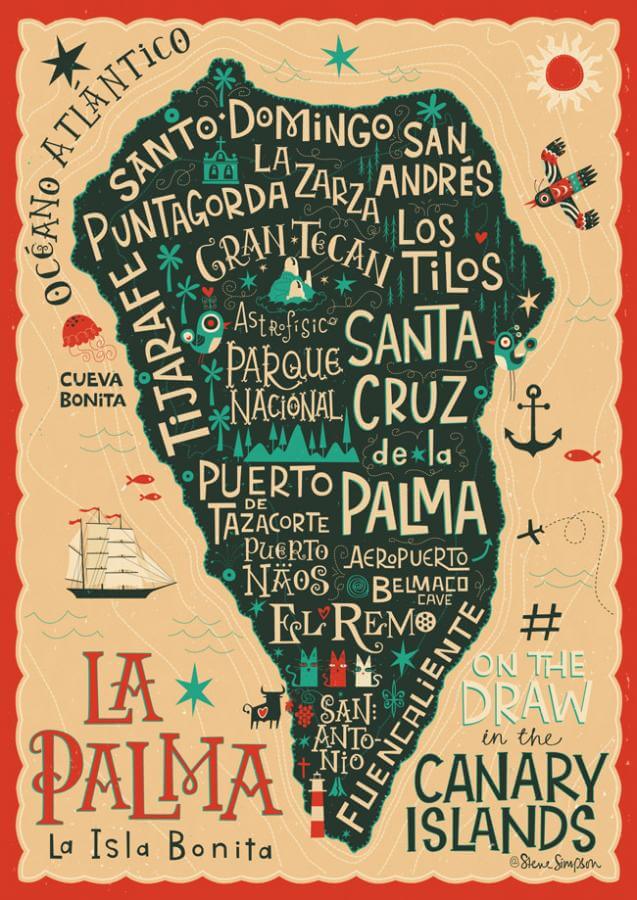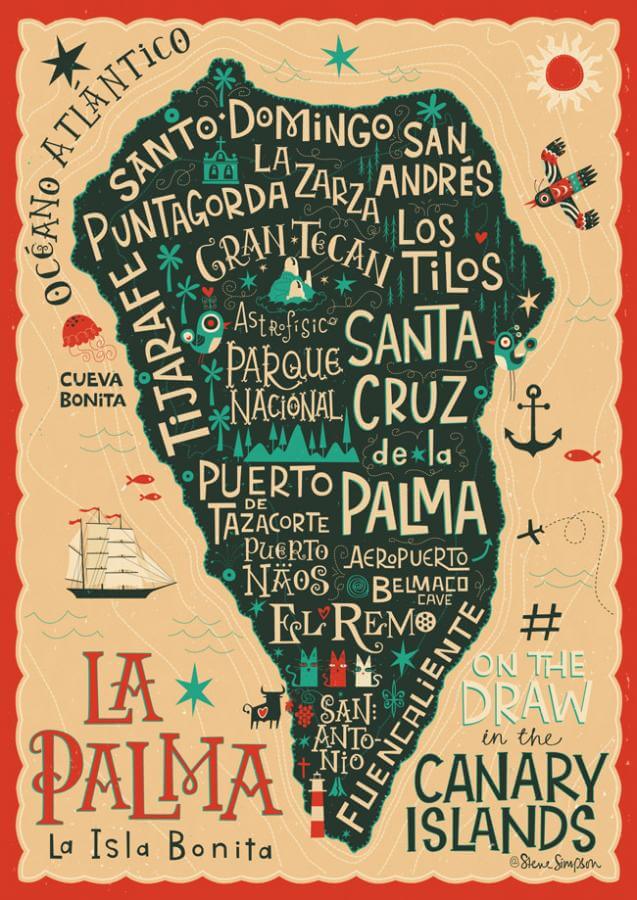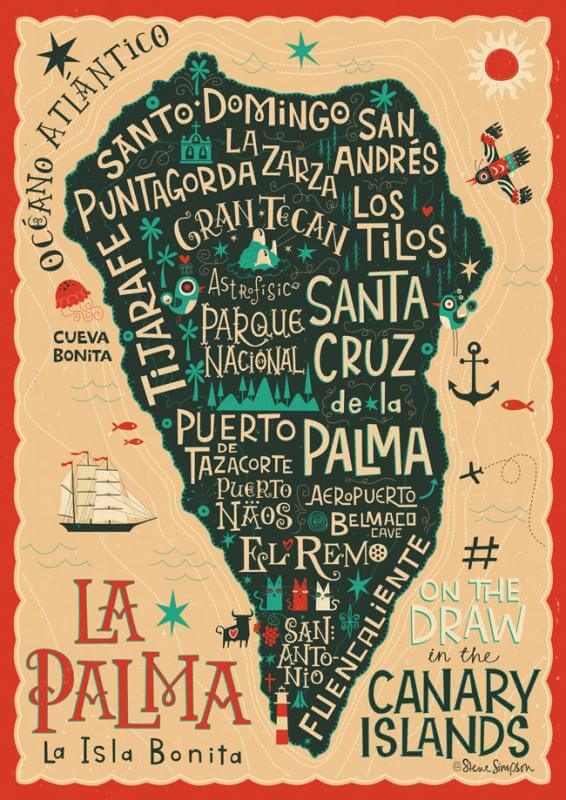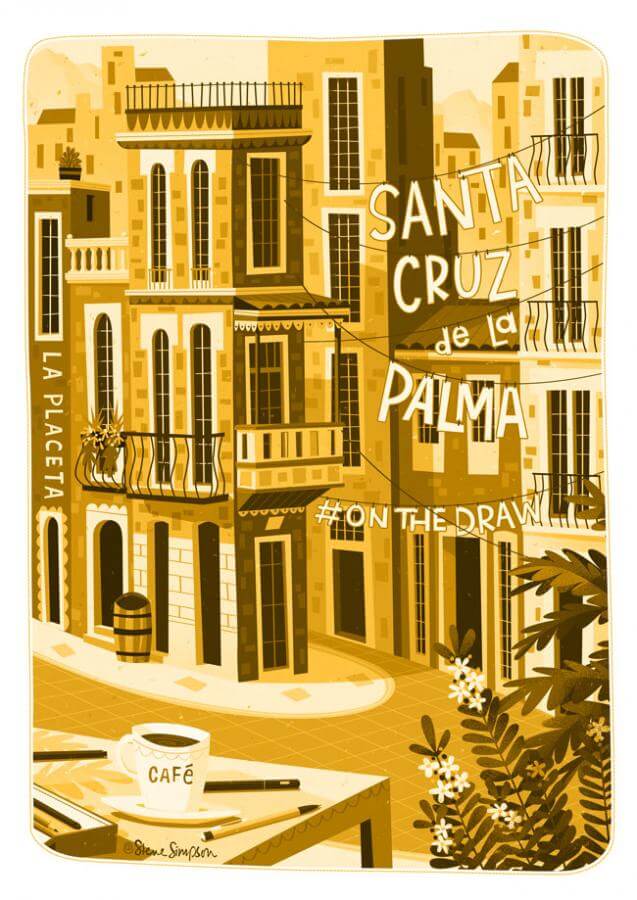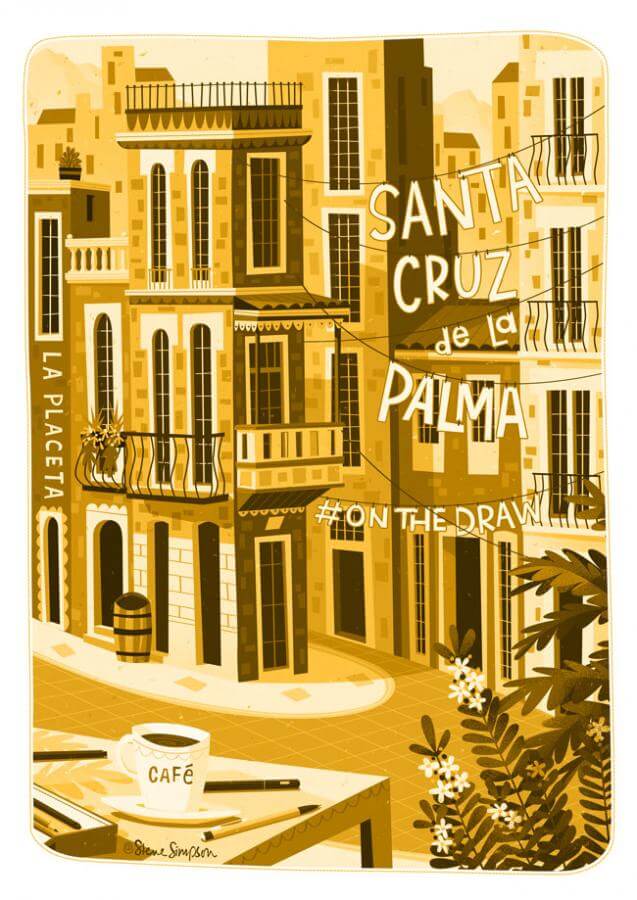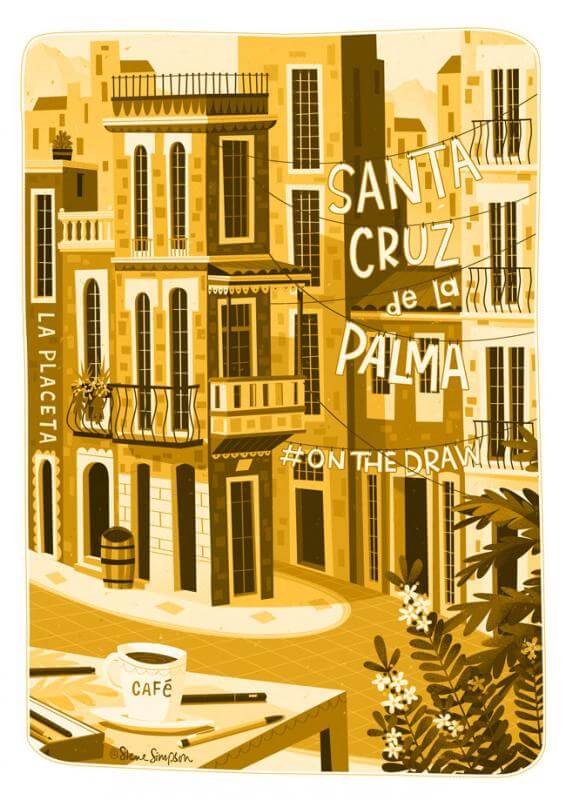 Imágenes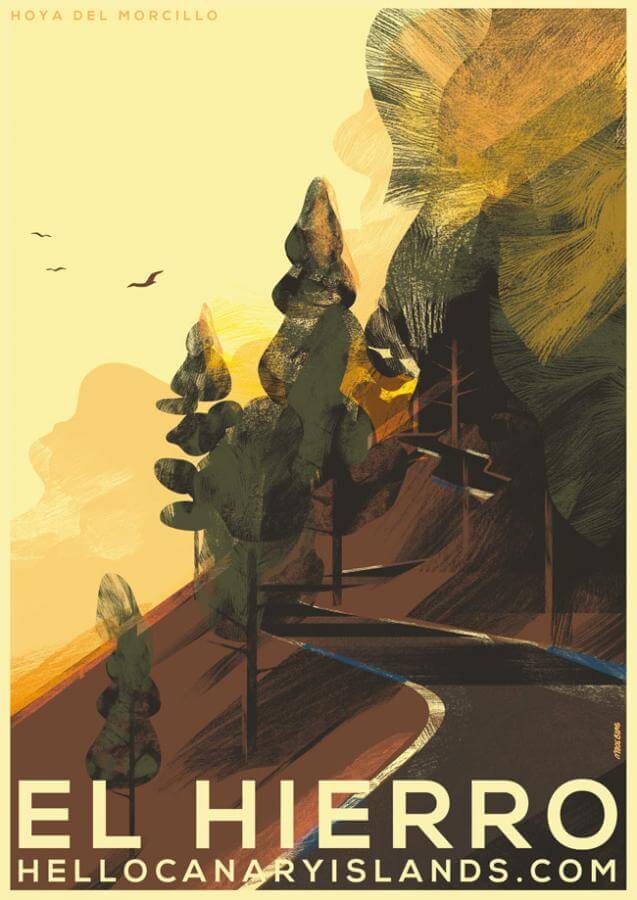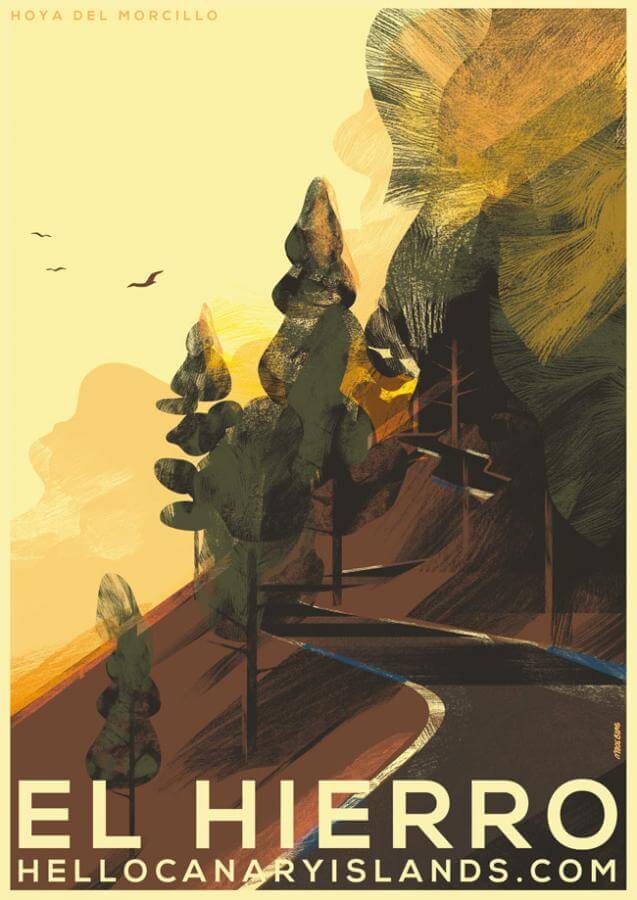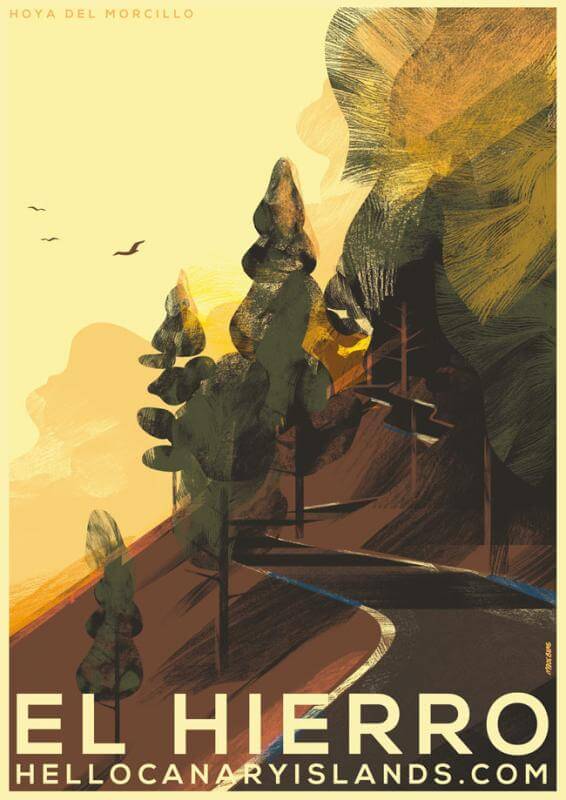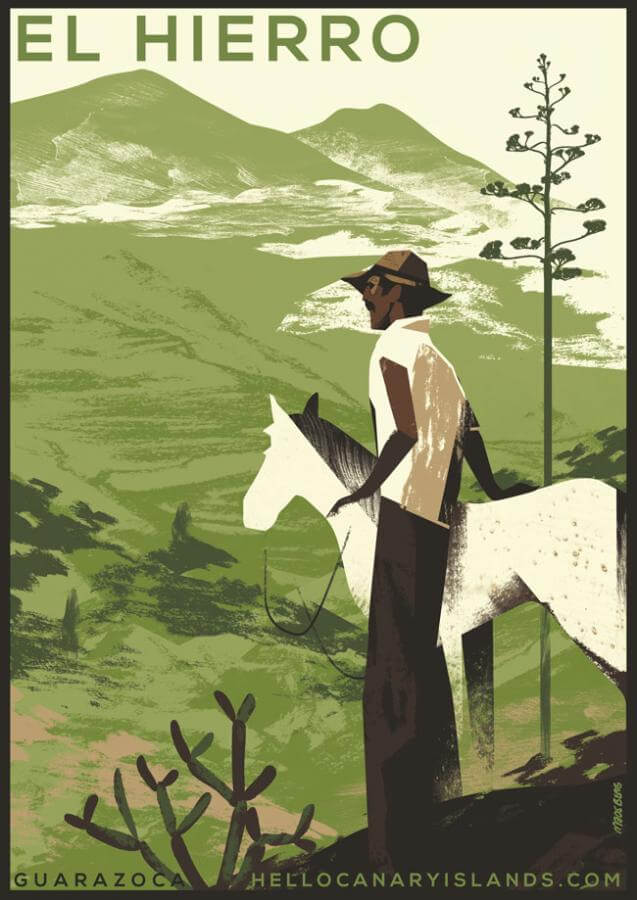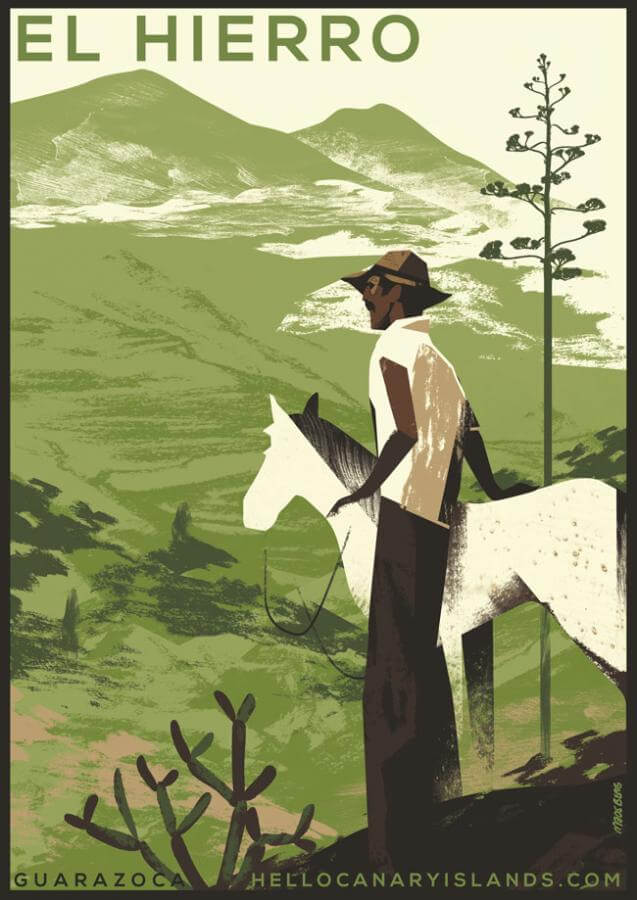 Contenido
El Hierro by Mads Berg
With his markedly publicity-focused style, Mads Berg situates on El Hierro a thoughtful human that lives in a natural environment that defines him as a man and makes him aware of his finite condition. An introspective look based on flat colours invaded by foggy fragments of clouds and shadows. It's unsurprising that his work is on display at the Designmuseum Danmark in Copenhagen.
Contenido
Lanzarote and La Graciosa by Ekaterina Koroleva
This young, talented Russian designer uses traditional painting techniques mixed with ink, pencils and watercolours to capture the work of César Manrique, Las Salinas and La Graciosa, creating a portrait of the island that is as subtle as it beautiful. Lava with a range of earthy tones, flora that is hardy but no less colourful, and a great blue flash produced by the clash of the sea and the sky.
Imágenes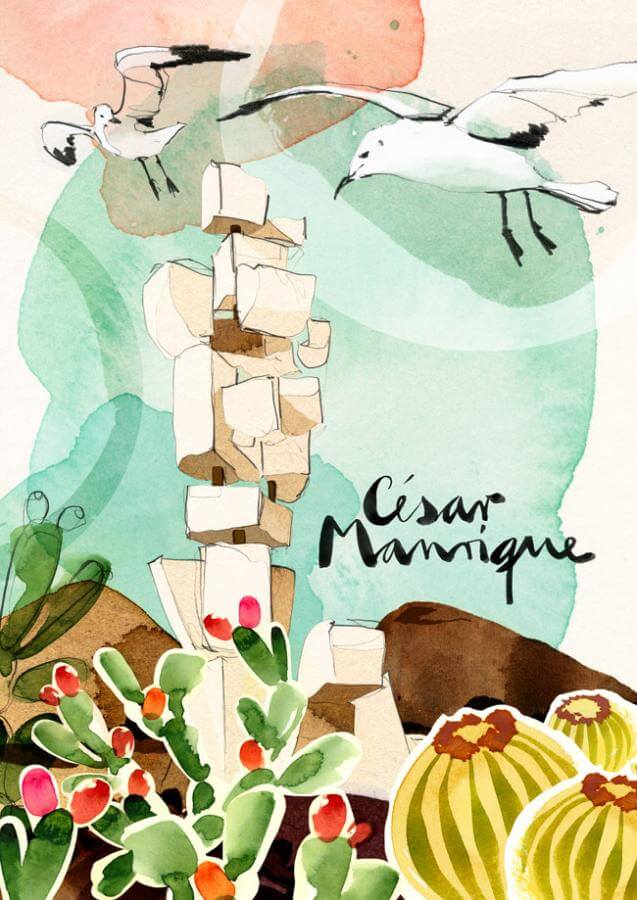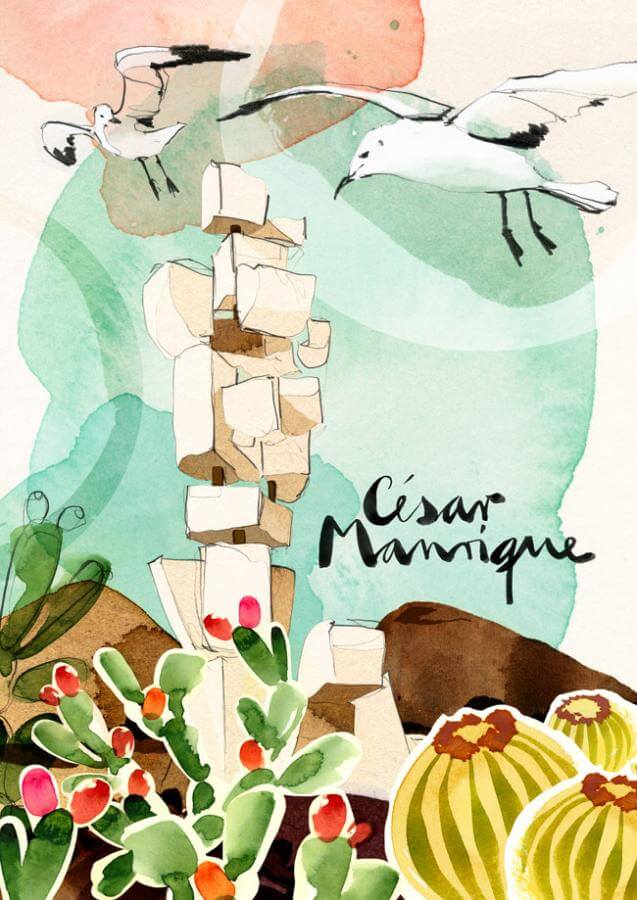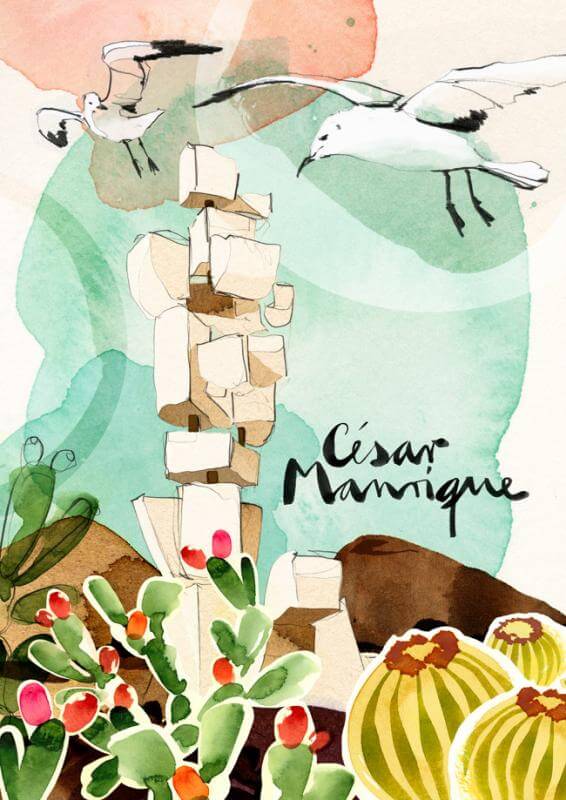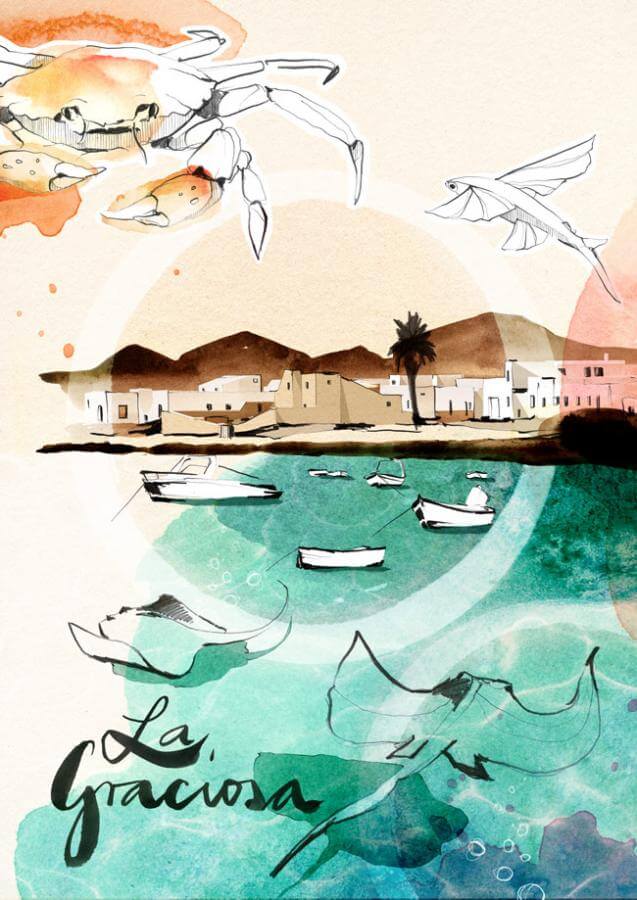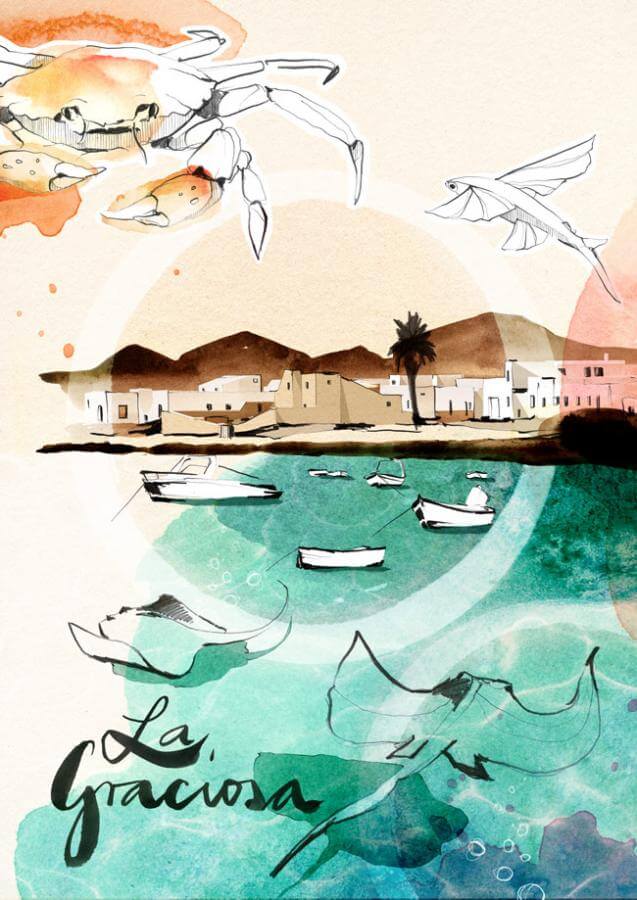 Contenido
To find out more about the project and the artists, go to onthedraw.travel