The quality of these specialist swimming centres are the main reason why big names like Ian Thorpe, Adam Peaty or Mireia Belmonte decide to perfect their technique in the Canary Islands.
Contenido
Any professional swimmer knows what the word "Professional" implies: effort, discipline and many hours of training.
Long periods of time in the water and planned rest, specific strength and resistance training outside the pool, and a constant search for environmental conditions and optimal techniques to train all day without interruption – these are just some of the keys to achieving excellence in this discipline.
The Canary Islands meet all the requirements of these sportspeople. Enviable weather conditions allow them to train in open water all year round, in a privileged location with excellent connections to the European continent and top-notch installations with pioneering technology on a par with their demands.
Would you like to know more about them?
Imagen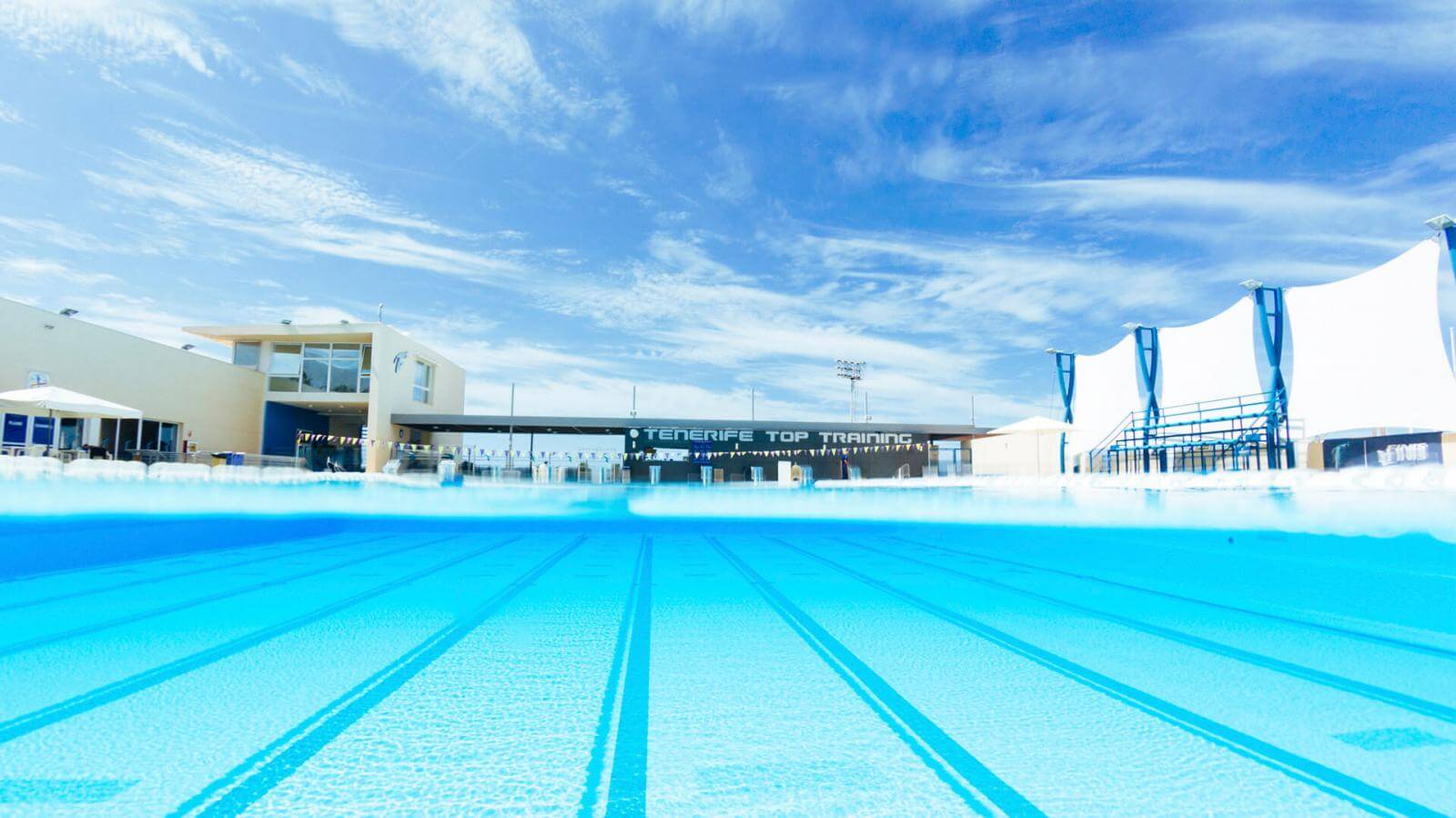 Contenido
The south of Tenerife is home to one of the most complete sports centres for professional swimmers: Tenerife Top Training. Over 10,000 sportspeople from more than 60 different countries have passed through this facility since it was inaugurated in 2008, serving also as  a training stage for 27 national swimming teams like those of Canada, Belgium, France, the U.S. or Germany.
Because, with its 50 and 25-metre outdoor pools and its swimming flume, this is one of the most competitive sports centres in existence. "I choose T3 because I consider it to be one of the most complete facilities in the world ", says Paralympian Miguel Luque who, after training here, secured the first medal for Spain in Tokyo with silver in the 50 metres breaststroke.
Contenido
Alongside Luque, 13 medal winners in Tokyo 2021 and 19 in Río 2016 completed part of their preparation at T3 to win 15 gold, 10 silver and six bronze medals. Ian Thorpe, AschwinWildeboer, Melani Costa, Mireia Belmonte, Adam Peaty, Dmitri Balandin, Pieter Timmers, Florent Manaudou, Pernille Blume… these are just some of the athletes who have swum in its outdoor pools or submitted their skills to analysis in its swimming flume.
This water tank – the only one of its kind in Spain – is capable of generating a counter-current with a maximum speed of 2.5 m/s, and it enables swimmers to evaluate their technique by means of the different cameras that record 3D images. This allows for analysis of movement from the physical and biomechanical point of view in order to correct poor techniques, which in the long term translates into a notable improvement for athletes.
Contenido
T3 also has two gyms, one indoors and the other outdoors, both of which are equipped with cutting-edge machinery where swimmers can complete their training sessions out of the water.
Along with the pools, the centre has incorporated a specific area for toning, stretching and tubing exercises, and its spa zone with jacuzzi, sauna and Turkish bath is perfect for unwinding when training is over.
The centre makes spaces for massages and ice baths available to anyone who may require them, with a view to improving recovery and rehabilitation processes.
Imagen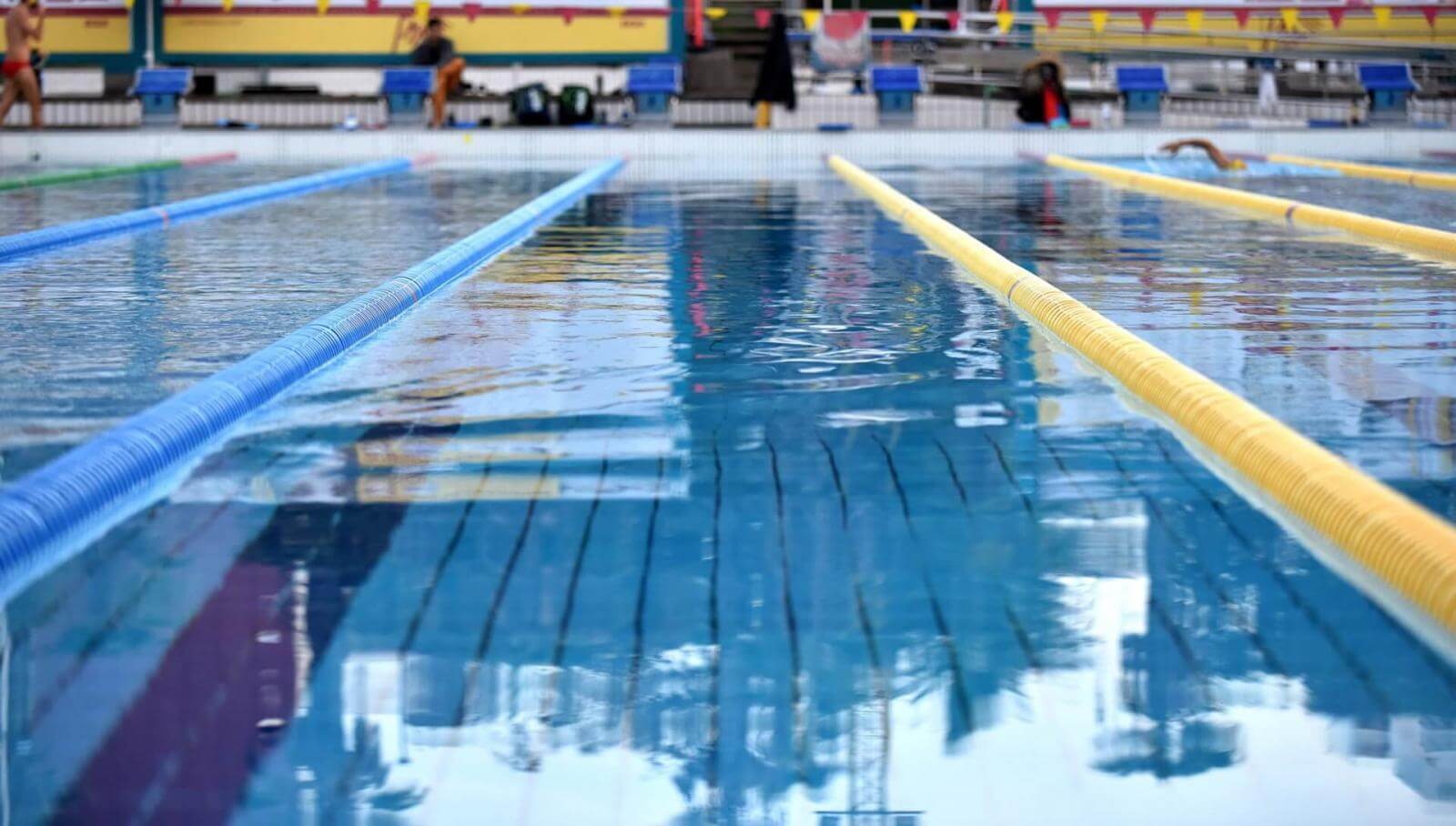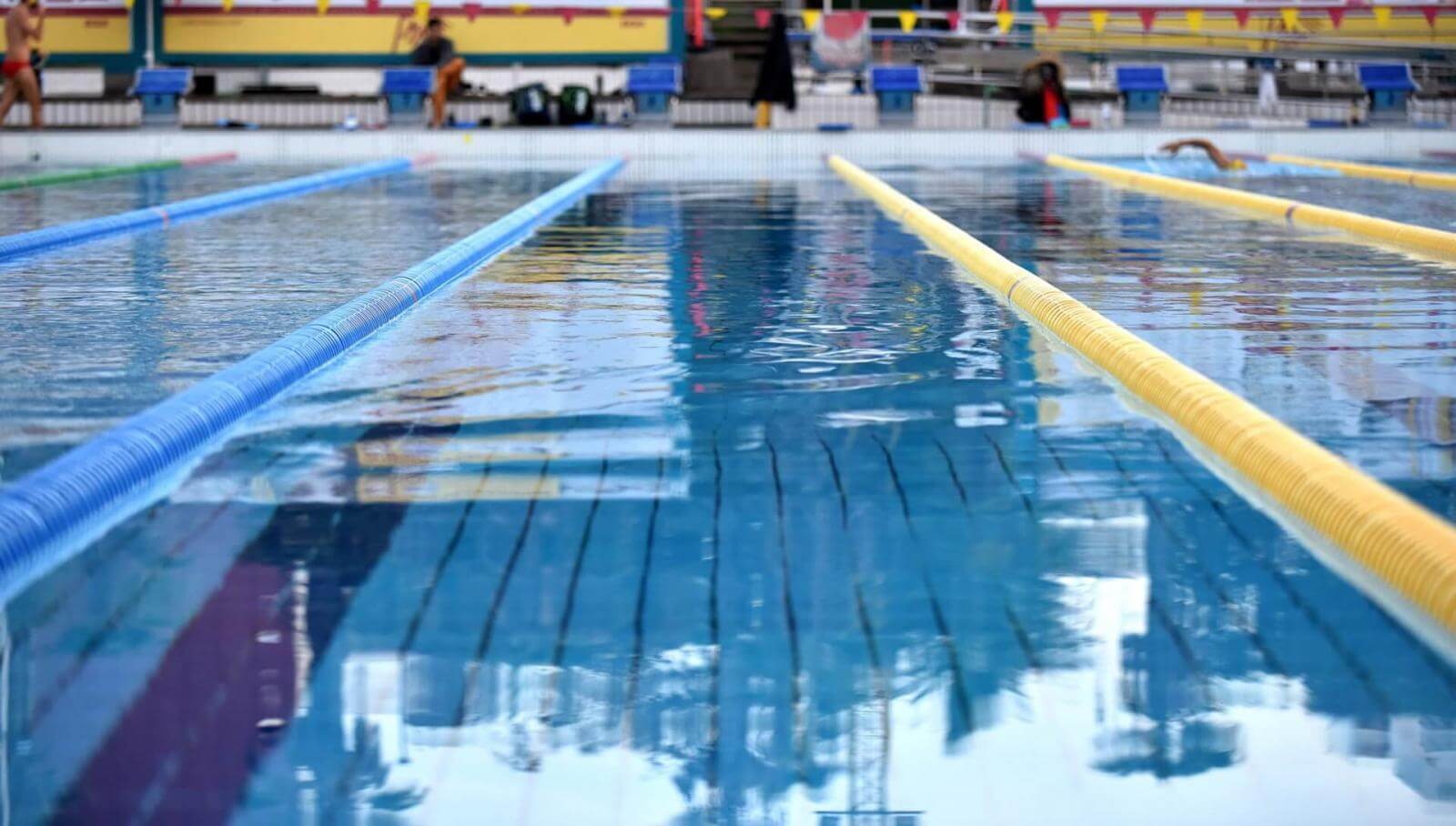 Contenido
On Gran Canaria, the Club Natación Metropole is a beacon of sport at the highest level where some of the best swimmers and divers from inside and outside the archipelago have trained. It has one of the most acclaimed swimming clubs, and is one of the few in Spain that encompasses all of the activities of the Royal Spanish Swimming Federation (open water swimming, masters swimming, synchronized swimming, water polo, diving and swimming). 
It is equipped with two 50-metre swimming pools and one 25-metre pool, as well as a jump pit with trampolines at 3 metres and a platform at 5 and 10 metres. It has a gym forcardiovascular resistance and strength training, the Parque Romano and a 500-metre running circuit.
The club places a restaurant service at the disposal of athletes, with adapted menus and work rooms for studios and video sessions.
Contenido
Every year the best athletes choose the Metropole's installations and team of professionals to train for the most demanding competitions, like French Olympic medallist Marc-Antoine Olivier, who joined the Club's training group in order to prepare for the Paris 2025 Olympic Games.
At the Rio Games Olivier won bronze in open water, a discipline in which the island could be a global benchmark, he declared, because of its excellent climate conditions which allow one to train here all year round.
The athlete was fortunate enough to train under Fred Vergnoux at the Club, the coach who, along with Ana Tarrés, can claim to have achieved the most Olympic medals for Spanish swimmers (one gold, two silvers and a bronze), and has trained great swimmers like Mireia Belmonte.
Contenido
The Club also boasts the person deemed the best diving coach in Spain, Quique Martínez, in whose hands two of the four athletes on the national diving team that took part in the High Diving World Championship Qualifier in Abu Dhabi in 2021 placed themselves (Carlos Gimenoand Alberto Dévora, who dive from the 27-metre platform).
Olympic divers such as Rafa Álvarez, Leyre Eizaguirre, Nico García Boissier or Rubén Santos have all acquired experience on the Club Metropole's high diving tower, and 31 athletes who trained at CN Metropole have taken part in Olympic Games since 1948, in the swimming, synchronized swimming and trampoline diving disciplines.
They include names like Manuel Guerra, Rita Pulido or Thäis Henríquez, who earned a silver medal at Beijing 2008 and a bronze at London 2012, oreven Boissier, who competed inthe Summer Olympic Games in 2020.