Here are some tips to help you choose your perfect island.

Imágenes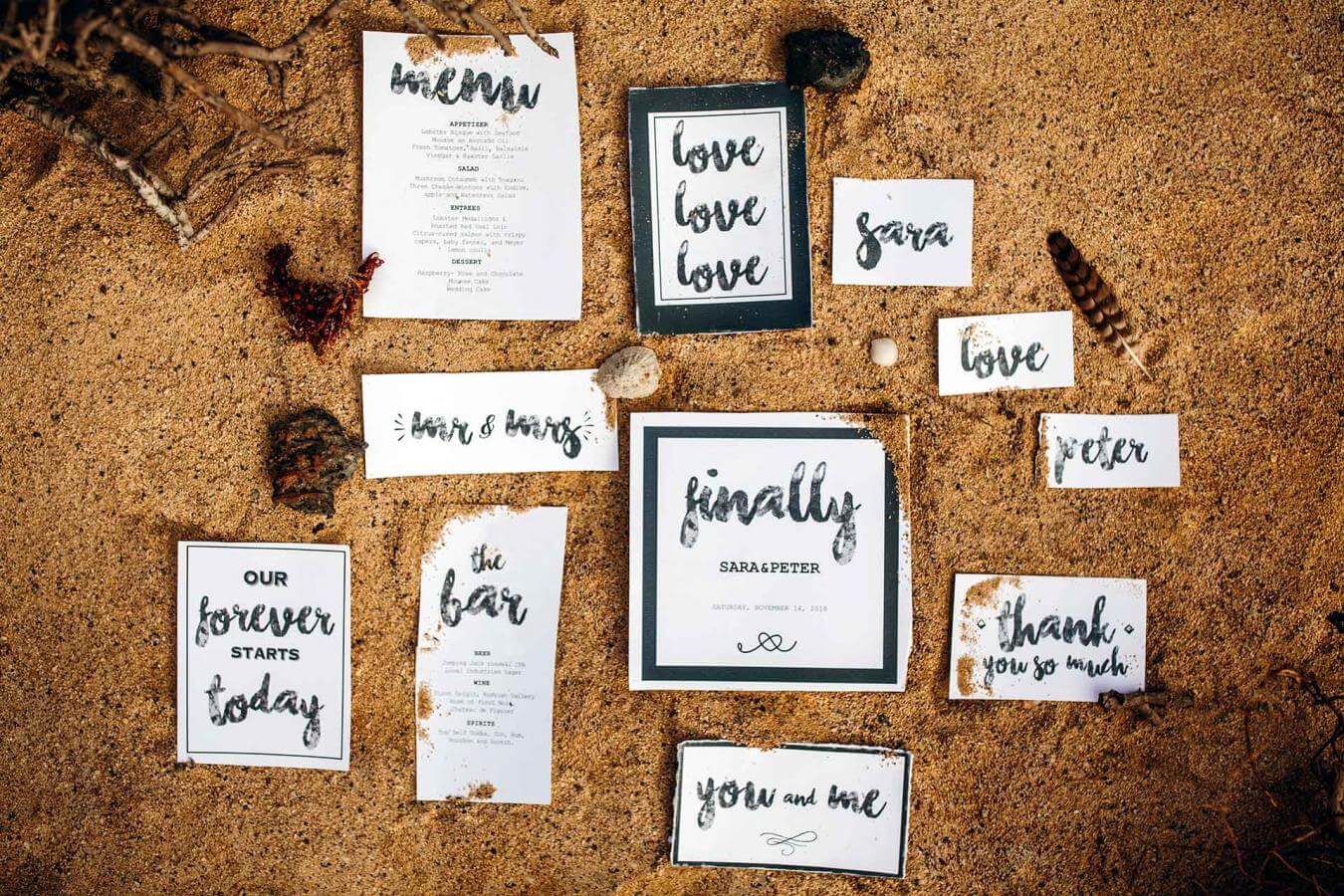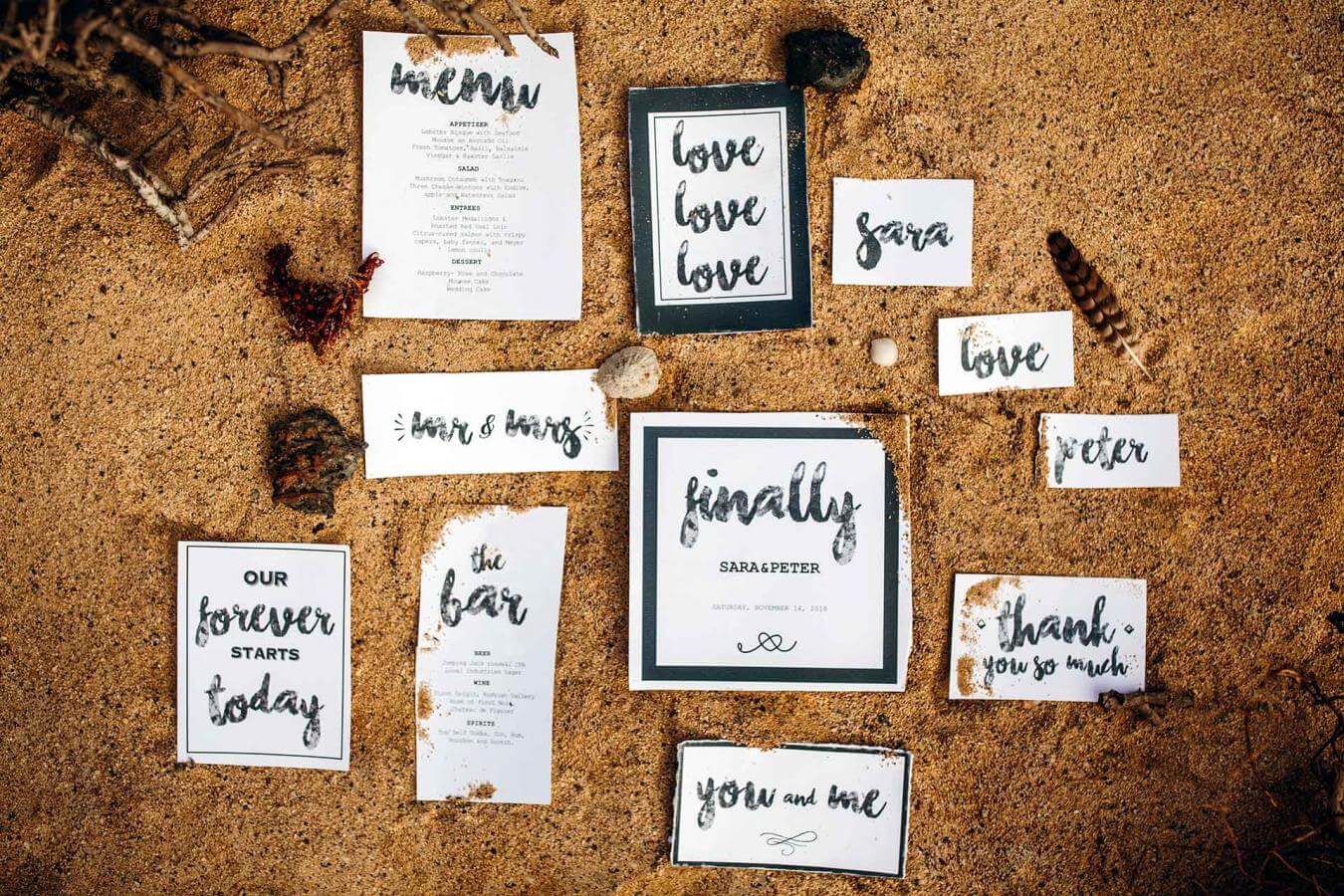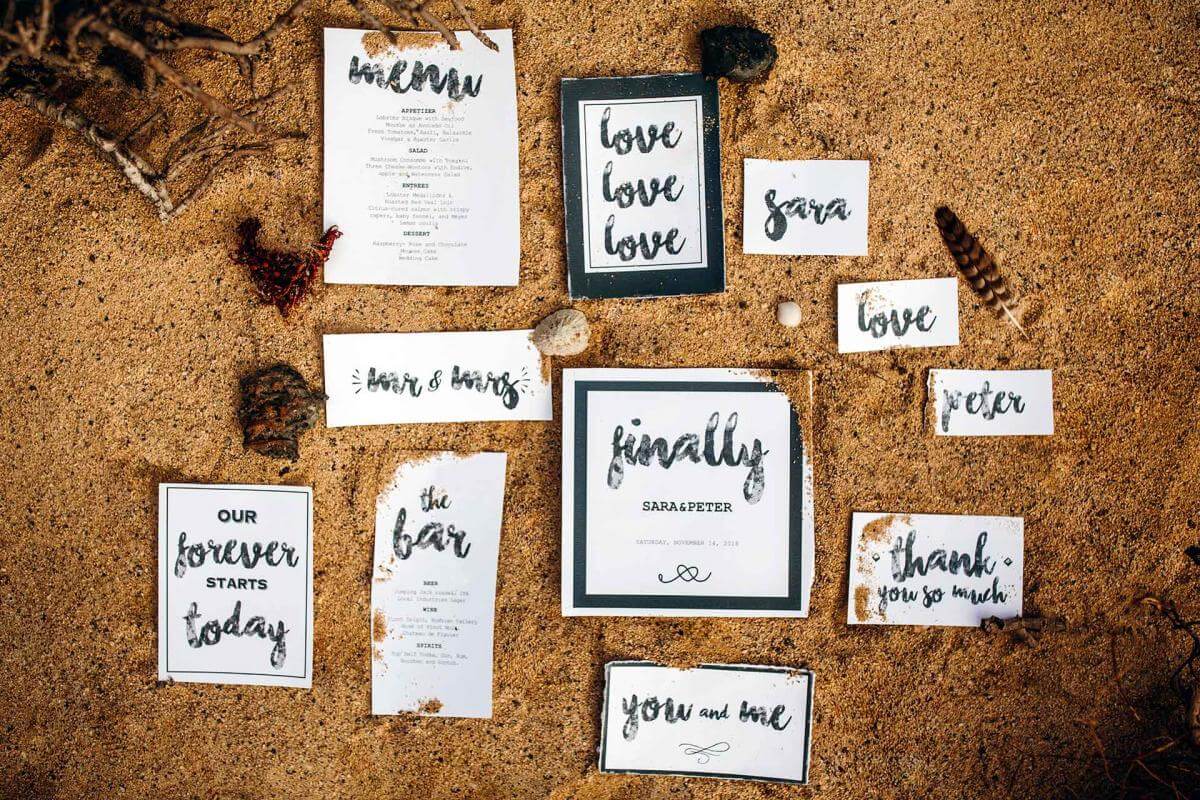 Contenido
The Canary Island is an explosion of colour: there is the lush green laurel forest; there is the medium green turquoise ocean; there is the calm golden sand; and there is the inky blue sky. Whether you're looking for relaxation tourism, active tourism, or astrotourism, the Canary Islands is the destination for dream honeymoons.
Contenido
Tenerife
Tenerife is the island of a thousand different experiences. You can get lost in nature, relax on a beach, visit charming towns, feel a rush of adrenaline in a water park, or enjoy exquisite gastronomy. Visits to Tenerife are full of such varied activities that newly married couples will have the sensation of experiencing several honeymoons in the same trip. Tenerife offers fantasy locations for honeymooners to watch the sun rise. At 3715 metres tall, Mount Teide is the highest peak in Spain, and the third highest volcano in the world. The mountain views in the Teide National Park are vast and romantic.  Tenerife possesses great natural beauty. The Macizo de Anaga Biosphere Reserve is one of the few places left where laurel forests can be found, and walks amongst the trees are an opportunity to immerse yourself in nature and dream.  Beaches are another of Tenerife's specialities. The La Tejita beach, located next to the majestic Montaña Roja volcano, is far away from the hubbub of civilisation. Its fine blonde sand is a great setting for a tender-hearted day excursions.  San Cristóbal de La Laguna and Villa de La Orotava are two towns in Tenerife that deserve a mention. La Laguna is a World Heritage Site thanks to its centre which is marked with beautiful examples of historic architecture. La Orotava is a place of cultural and historical interest with a reputation for housing a number of prominent artists. Couples that stroll through the streets of either San Cristóbal de La Laguna or Villa de La Orotava will discover little towns full of atmospheric restaurants and small shops with fancy local craft items.
Imágenes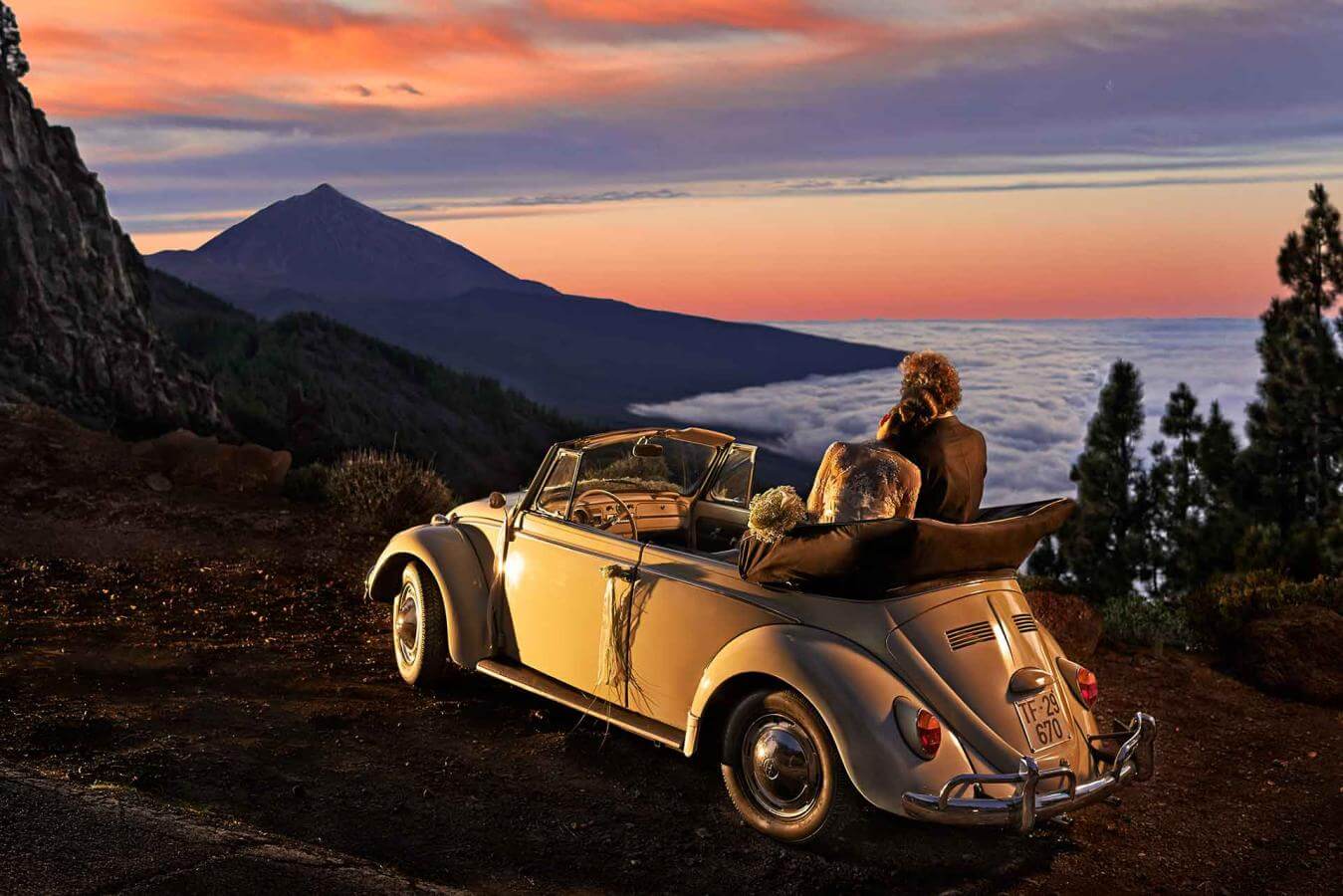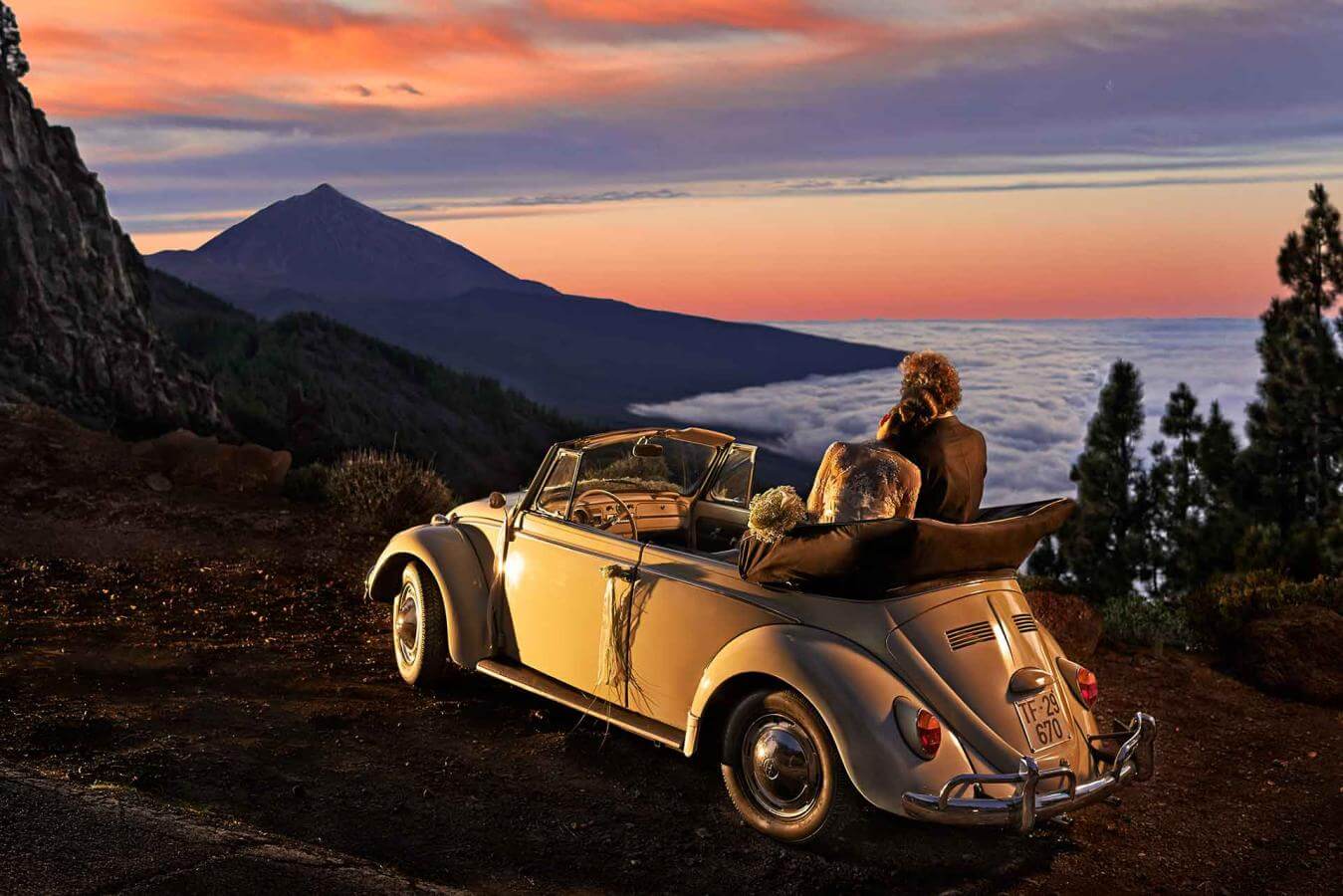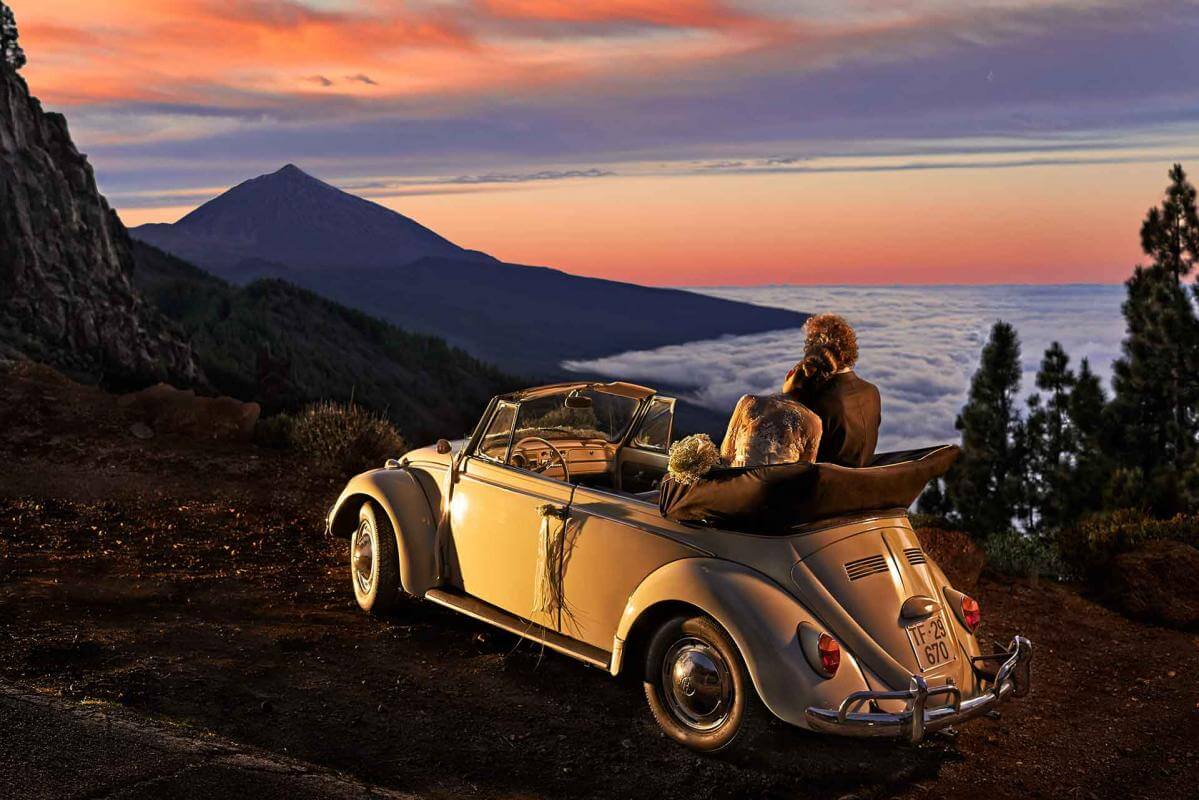 Contenido
Gran Canaria
The Canary Islands has a climate which has been characterised as an "eternal spring", so beach trips are great 365 days a year. The island of Gran Canaria contains kilometre after kilometre of exceptional beaches, each with a distinctive offering for visitors. So whether it's water sports or recharging your batteries on a hammock, in Gran Canaria anything is possible all of the time.  Noteworthy beaches include Maspalomas, a seaside town in the southern part of Gran Canaria which encompasses the fabulous Maspalomas Dunes Nature Reserve. Another popular beach is Playa del Inglés which draws in visitors thanks to its diversity of leisure activities: there are numerous highly valued accommodation options, restaurants, entertainment venues, shops, and theme parks. Las Canteras is reputed to be one of the best urban beaches in Europe. It is characterised by a long stretch of golden sand and calm water that curves for several kilometres from one tip of the bay to another. The local town has a collection of lively terrace bars, restaurants, and shops. Puerto de Mogán, meanwhile, is a quiet seaside neighbourhood with a small beach that has a very pleasant atmosphere. There is ornate architecture, gardens overflowing with flowers, and cute water bridges that traverse salt water channels. This idyllic corner of Gran Canaria is perfect for couples that want a few days of relaxation. Agaete, a place to rest and disconnect, should not be forgotten either. This municipality is adjacent to the stony beach of Puerto de las Nieves which contains natural pools perfect for quiet contemplation and views of a succession of striking cliffs known as the "dragon's tail". This beach is perfect for that special sunset together. Days whiled away can be accompanied with a once in a lifetime meal in one of the local restaurants.
Imágenes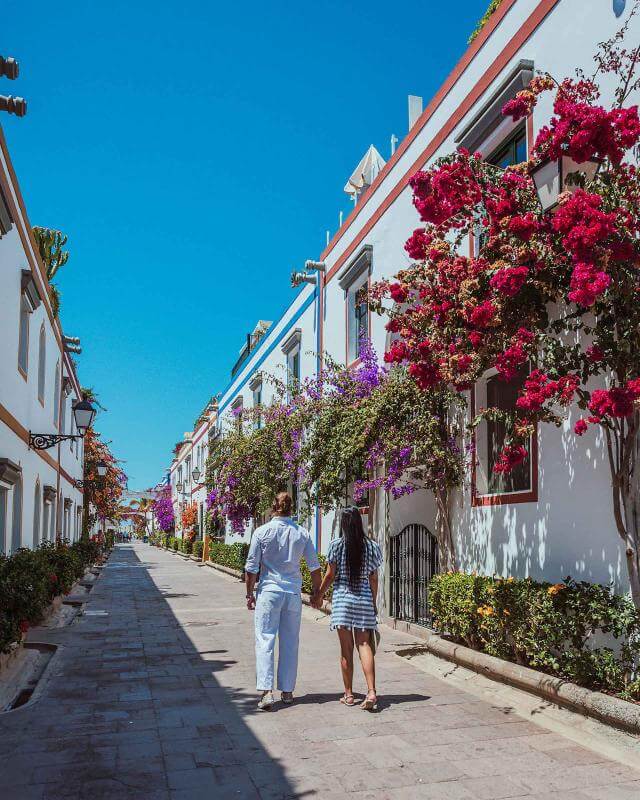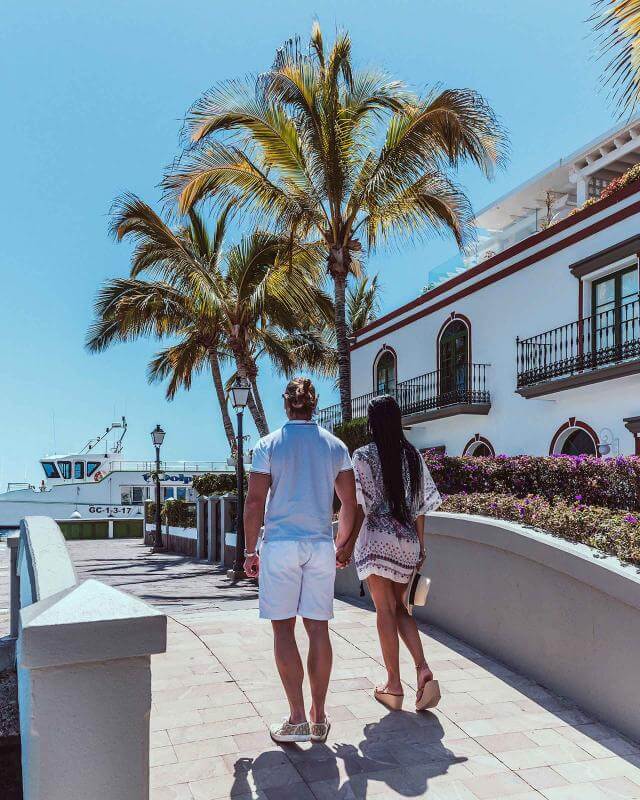 Contenido
Lanzarote
Lanzarote is an ideal location for hooneymooners who are looking for a destination with untamed beauty and plenty of water sports options. The volcanic island landscape is dreamy and rugged and conditions for wave sports are perfect whether you're a beginner or an expert. It isn't just surfing, kitesurfing, windsurfing, and paddle surfing which Lanzarote specialises in. There are top class dive locations on picturesque beaches for you and your loved one to enjoy as well.  A day of exertion in the ocean can be accompanied by a glass of wine from one of the numerous local bodegas. The Canary Islands is a significant wine producer, and a number of malvasian wines from the archipelago have been accorded legal protection through the Denomination of Origin status. Wine tasting tours of the island should include a visit to the La Geria growing region. This part of Lanzarote has an unusual Mars-like landscape and is home to an extraordinary group of wine farmers who, because of the challenges of the local environment, have had to innovate. Their groves have been specially designed with vine roots planted on blankets of picón (small fragments of lava) and semi-circular stone walls erected for wind protection. Suffice to say that all the farmers' hard work has paid off, and the wine from this part of the archipelago is exceptional.
Imágenes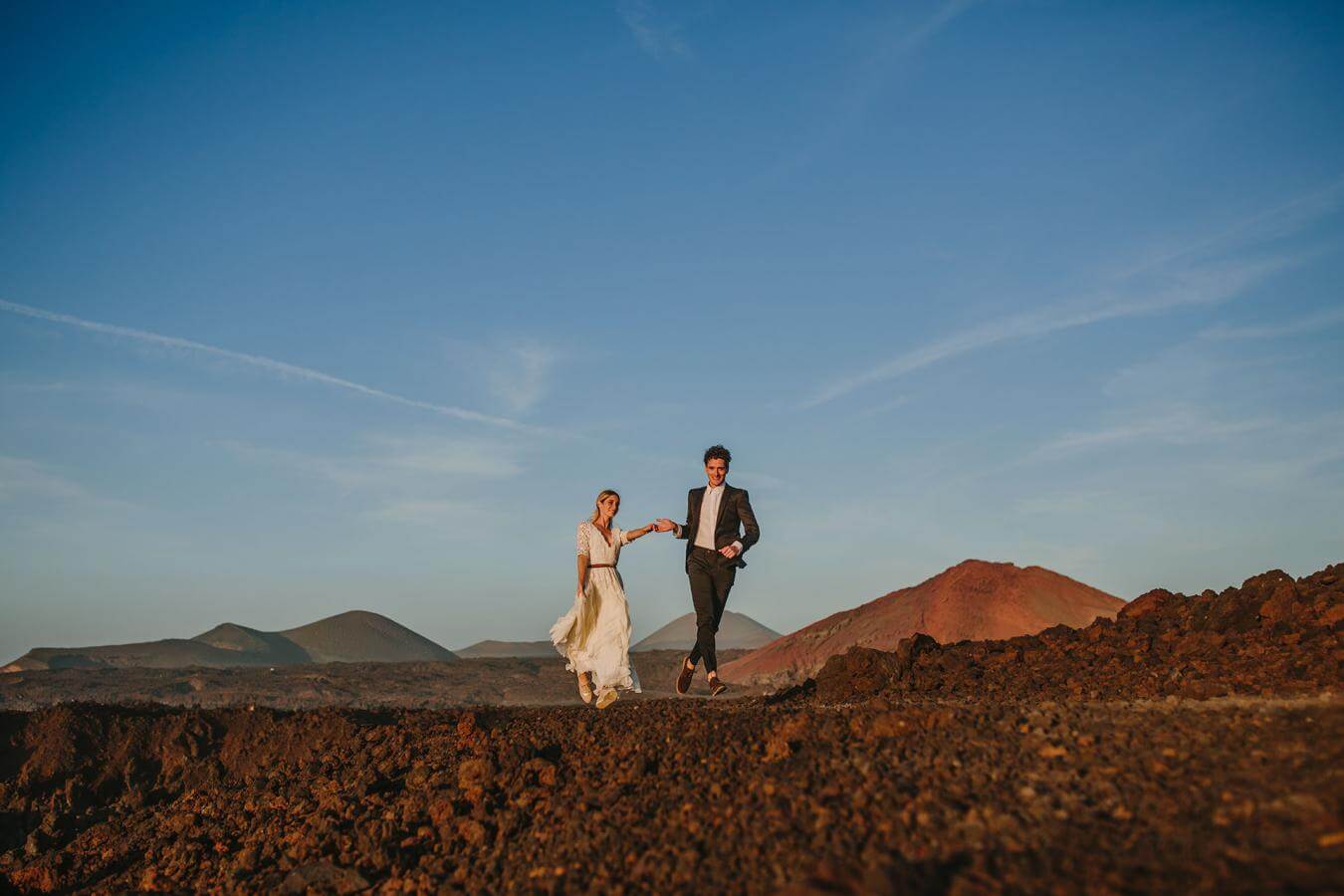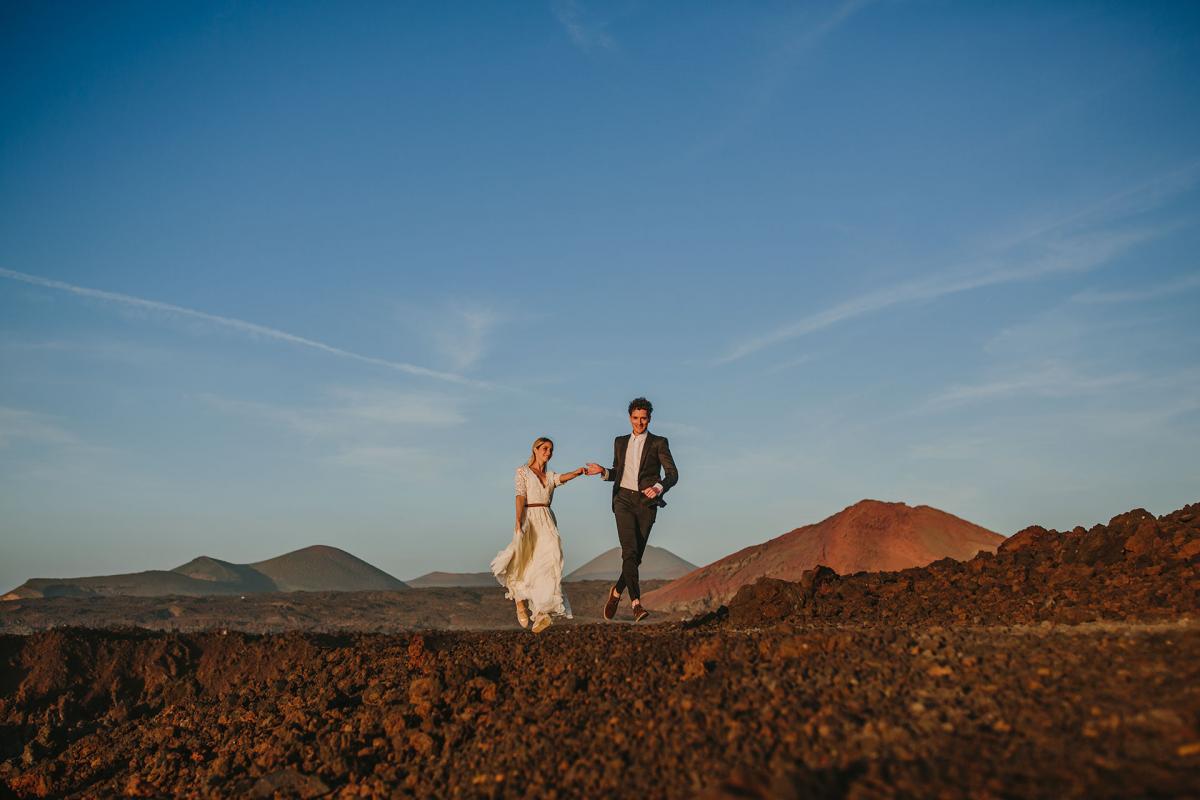 Contenido
Fuerteventura
With more than 150 kilometres of jaw dropping shoreline, Fuerteventura is known as "the beach of the Canary Islands." This island of sand, ocean, coves and, inlets has a variety of places for couples to enjoy an unforgettable day. Costa Calma has crystal clear water for invigorating swims and an endless stretch of sandy beach for sunbathers to enjoy perfect calm. The Islet of Lobos, at the same time, is 15 minutes by boat from Corralejo in the north of Fuerteventura. This small island contains Playa de La Concha (or the La Concha beach) which is an oasis of calm. On Lobos there are plenty of walking paths to stretch the legs after an hour or so in a hammock or a lounger. Another good spot is Cofete which has one of the most famous virgin beaches in the Canary Islands. For couples that like a beach with atmosphere and amenities the tourist centres on the south east of Furteventura are recommended. Beaches in this area have great bars and restaurants as well as beautiful sand and ocean.
Imágenes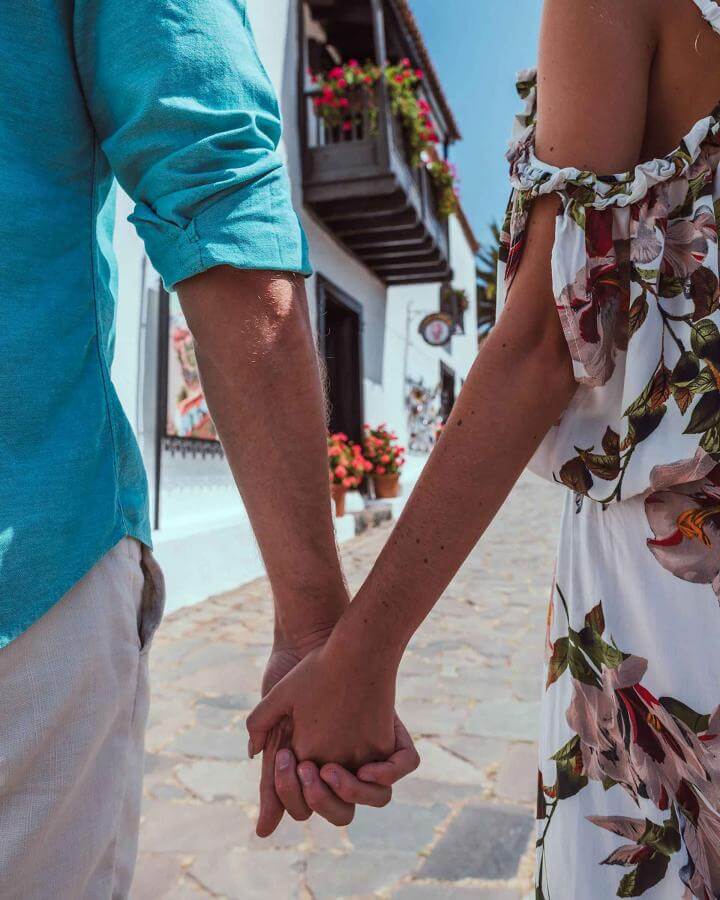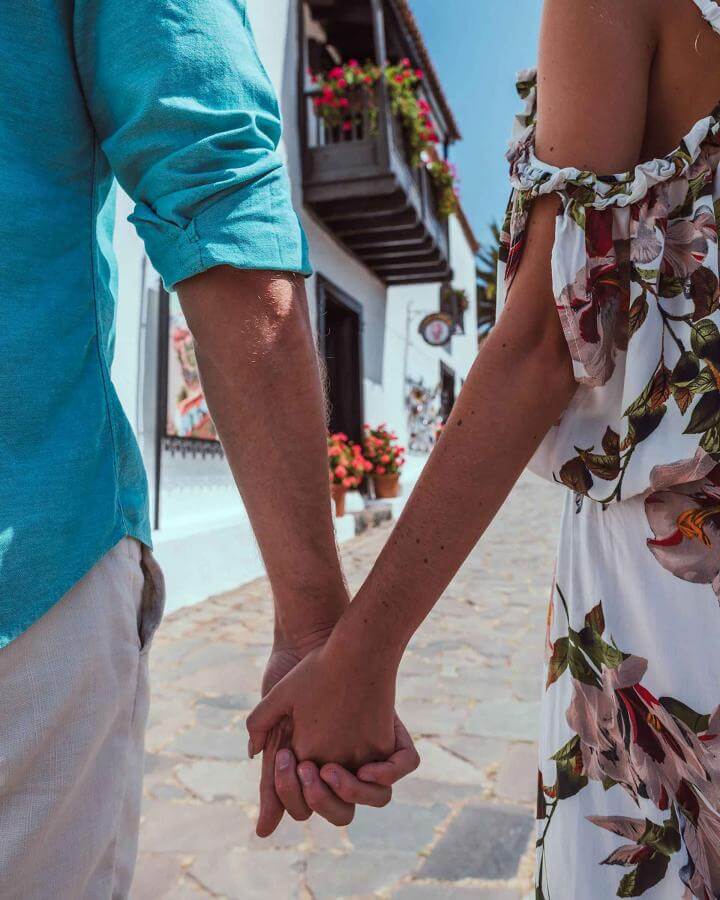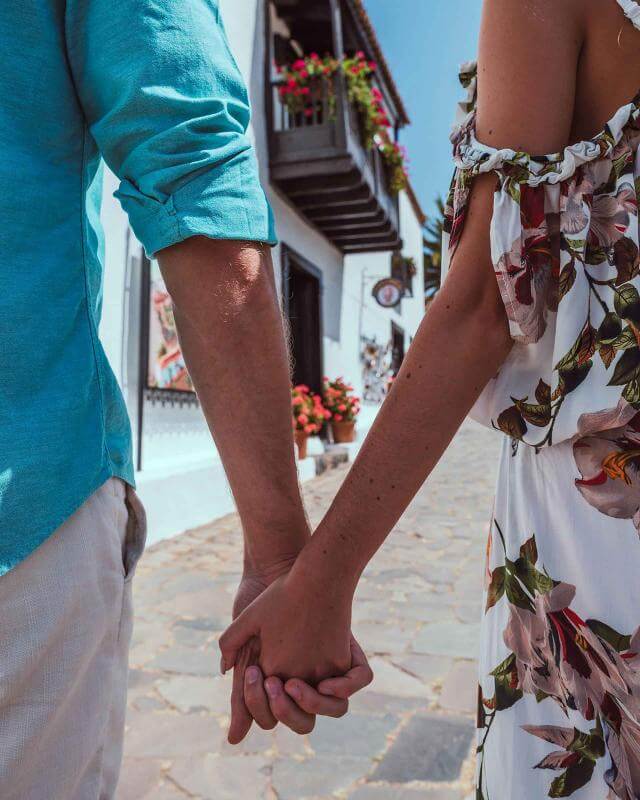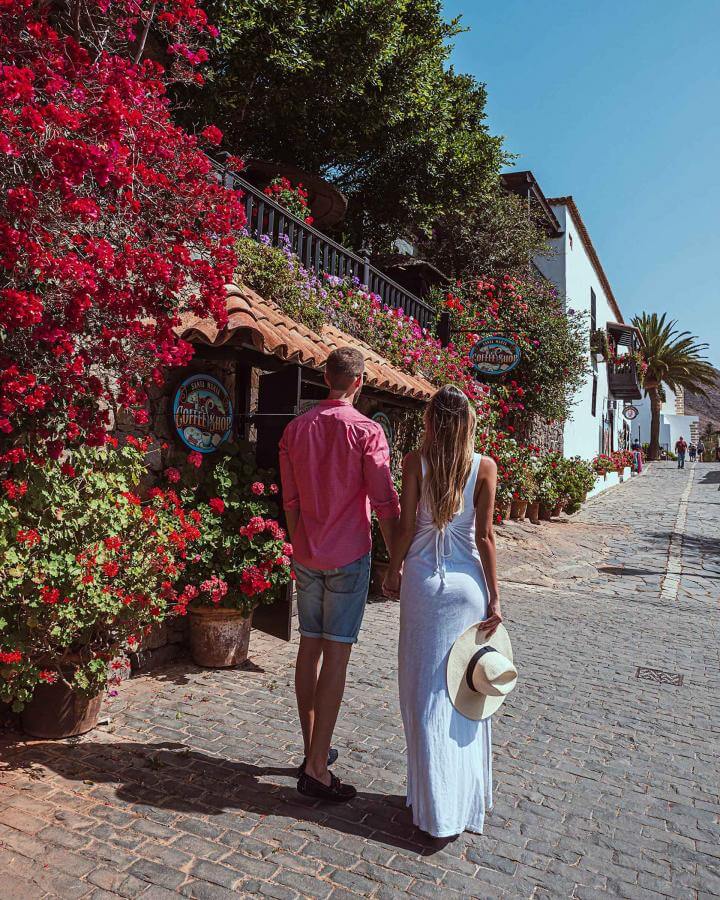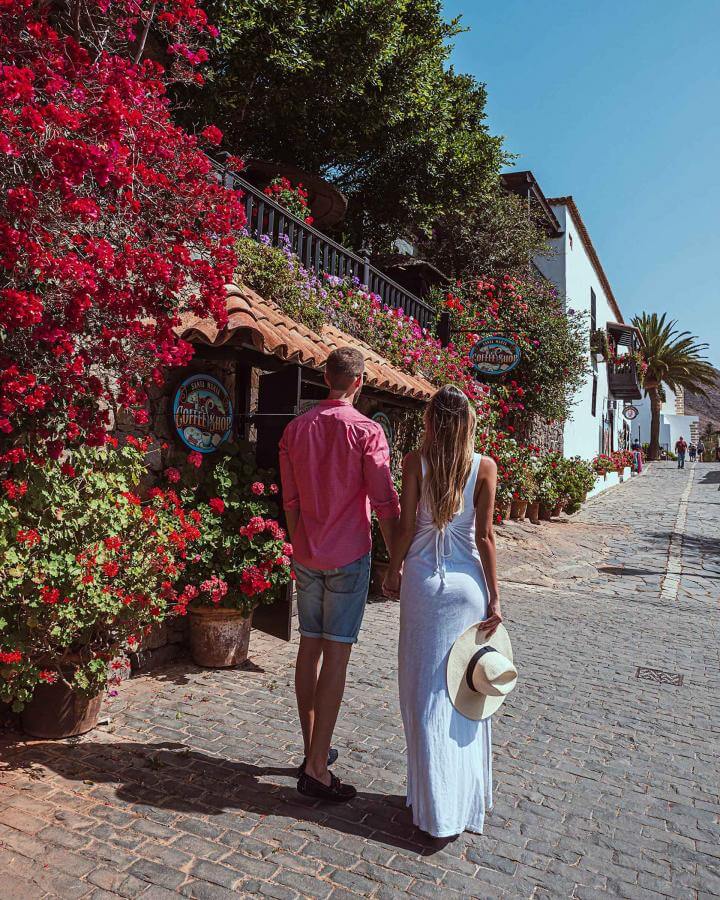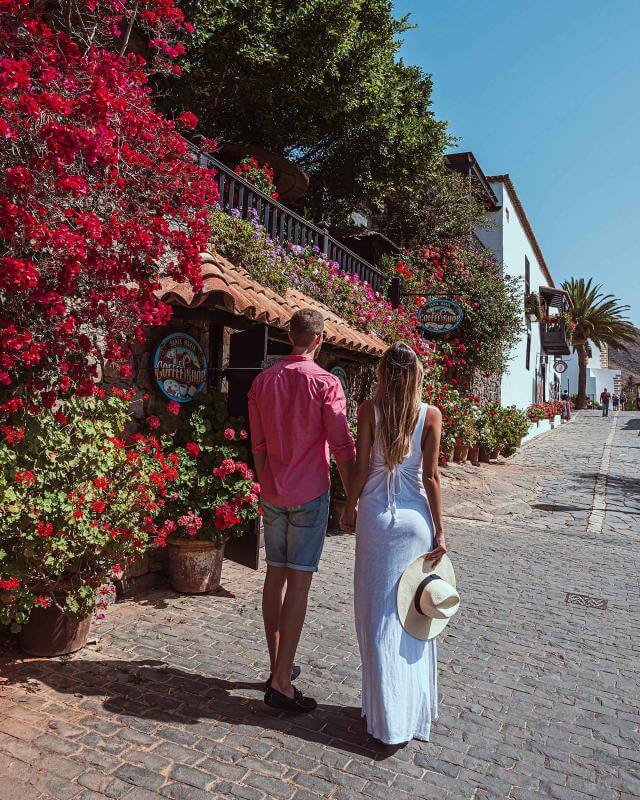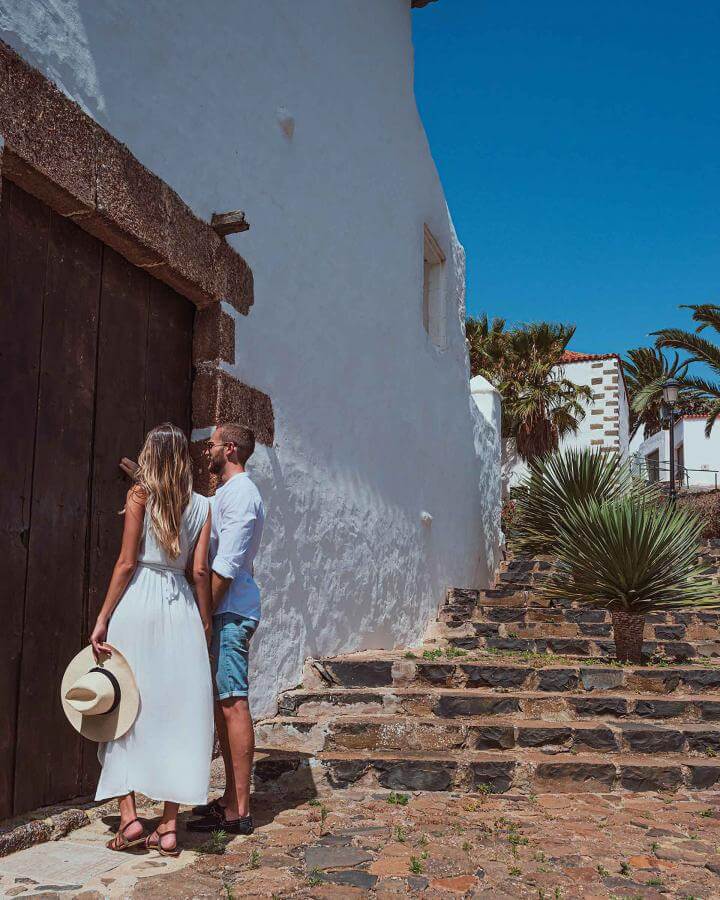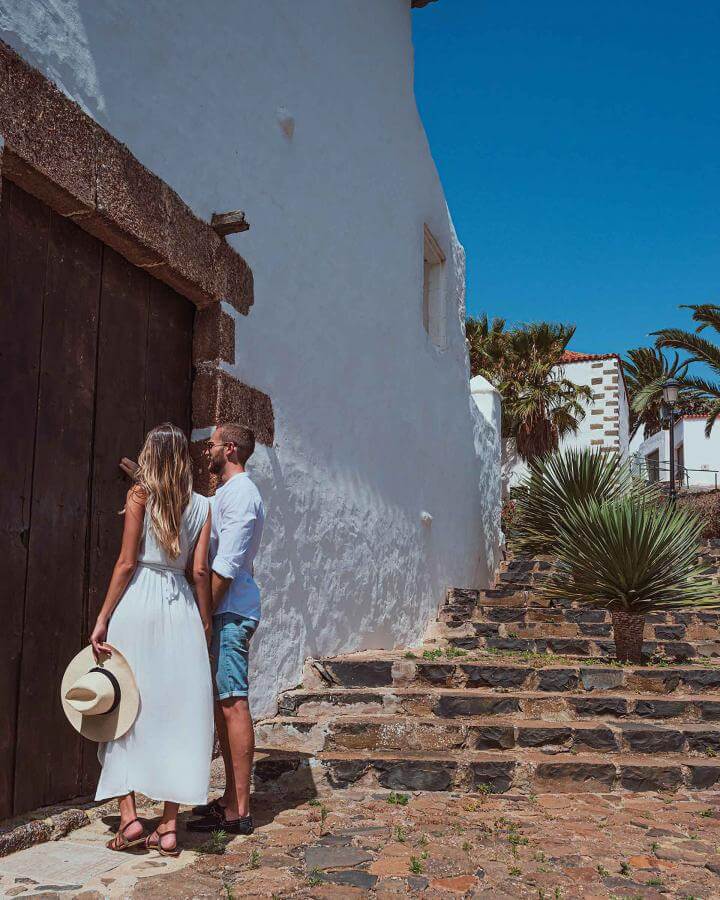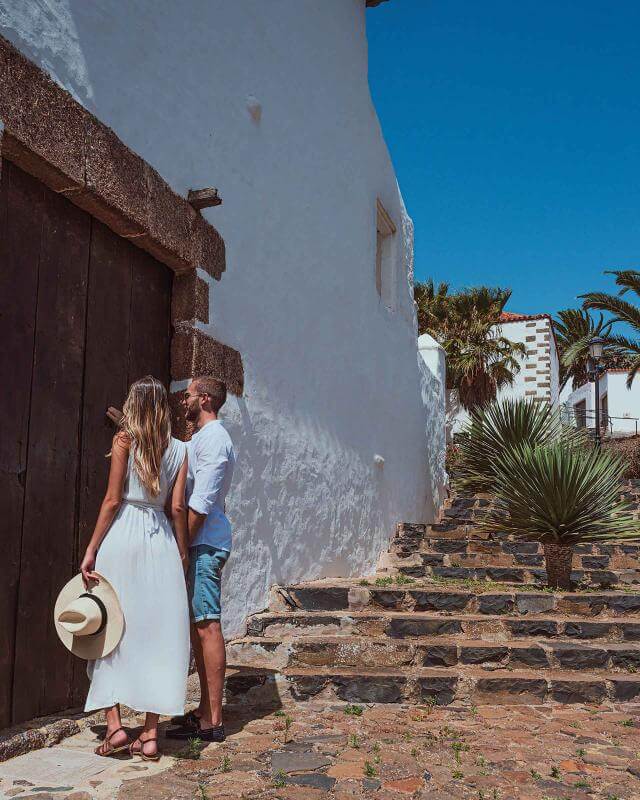 Contenido
La Palma
La Palma is the place for nature lovers. There is a wide network of trails which allow for an intimate exploration of the island's natural riches. Some of these, such as the Ruta de los Volcanes (or the Route of the Volcanoes), pass through dramatic landscapes which will take the breath away. Other routes navigate the Caldera de Taburiente National Park, an impressive forest which blends steep ravines with dense Canarian pine trees. Still more footpaths traverse the Bosque de Los Tilos (or the Los Tilos Forest), home to one of the most important laurel forests in the world.  When the day ends, La Palma is the place to be. This island, famous for its clear skies and starry nights, is an astrotourism centre and Starlight Reserve. There is an extensive network of astronomical viewpoints across the island to allow astrotourists to pick out the constellations easily.
Imágenes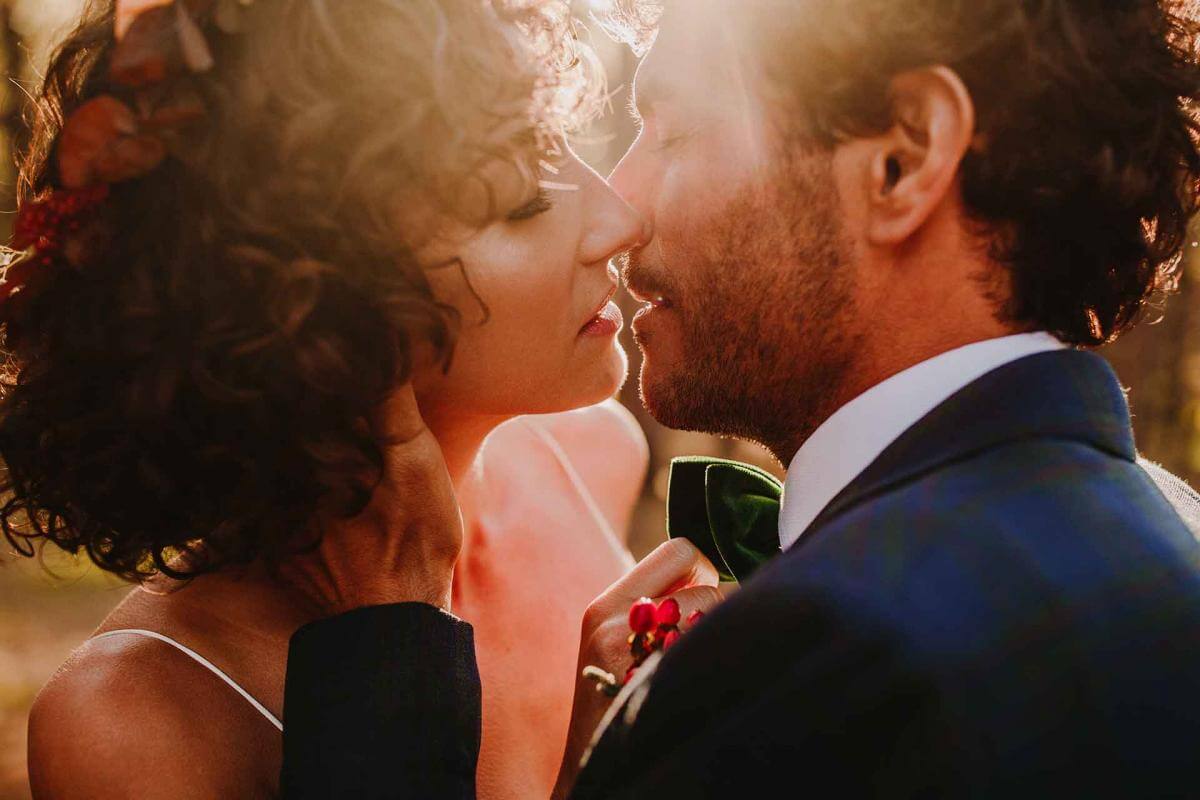 Contenido
La Gomera
La Gomera is magic. The island has an array of exotic plant life which is unique to the local area, and there is a maze of specially designed paths which allow visitors to come up close to unfamiliar species. The Garajonay National Park is the centrepiece. This laurel forest dates back to before humans set foot on planet earth. It is one of the world's last remaining laurel forests and allows visitors to immerse themselves in nature. Valle Gran Rey, on the other hand, is an explosion of colour. There is apple green, black, sapphire, and white. Palm trees, banks of sand, the ocean, and quaint village houses paint an extraordinary picture. Not to be forgotten as well, Los Órganos in the north of La Gomera is an Instagram ready natural monument which can only be viewed from offshore. This geological formation has the appearance of organ pipes melting into the ocean and has to be seen to be believed.
Imágenes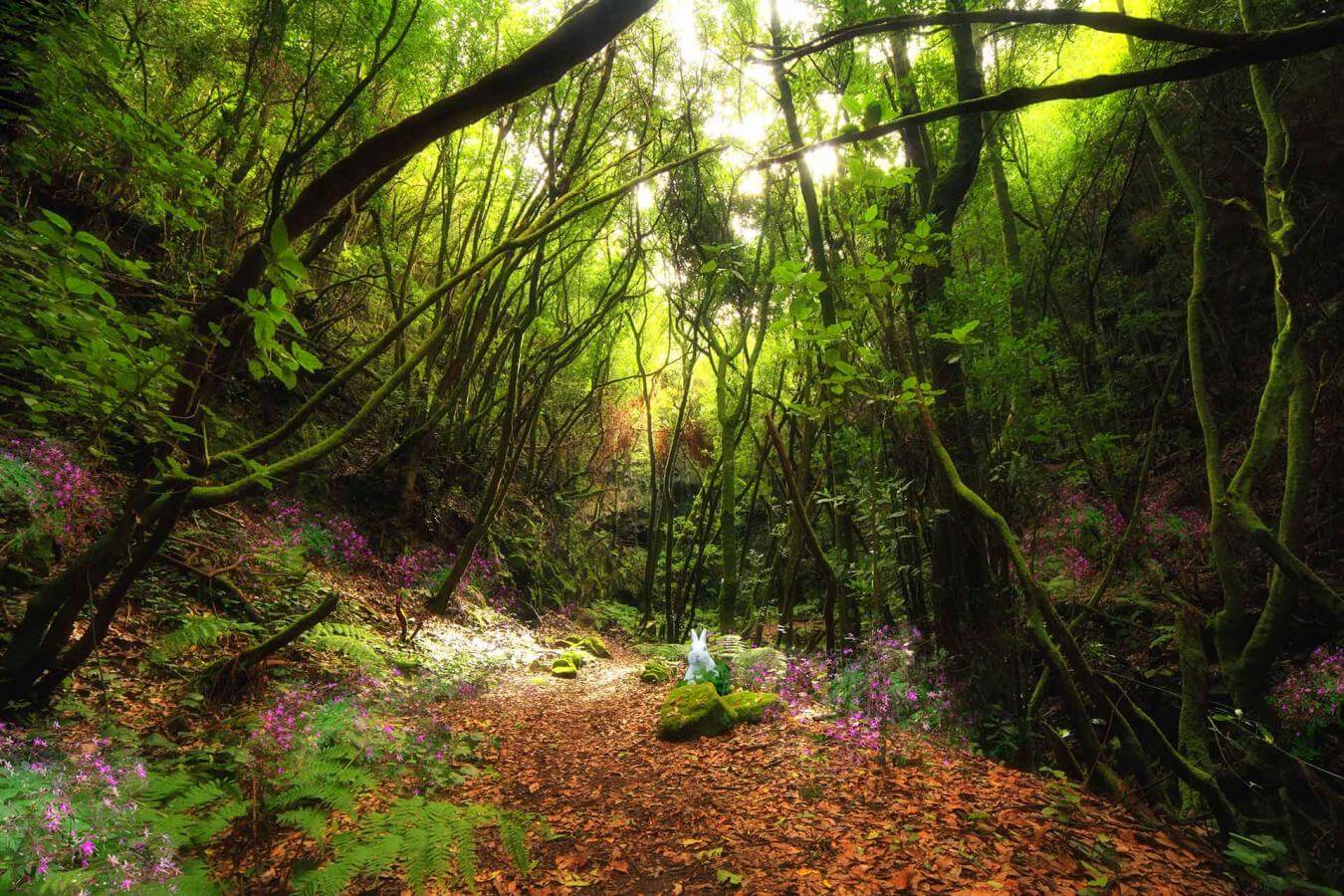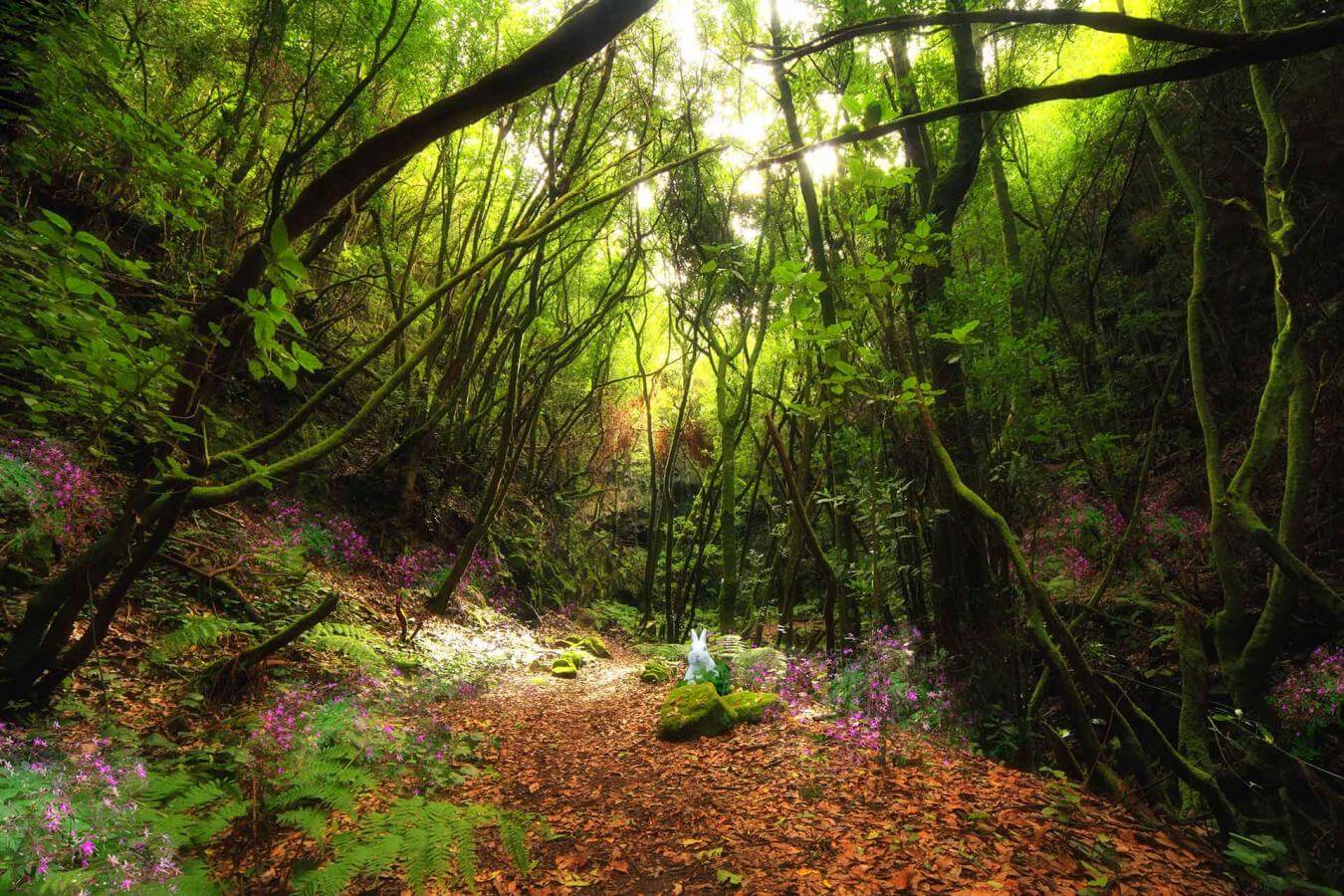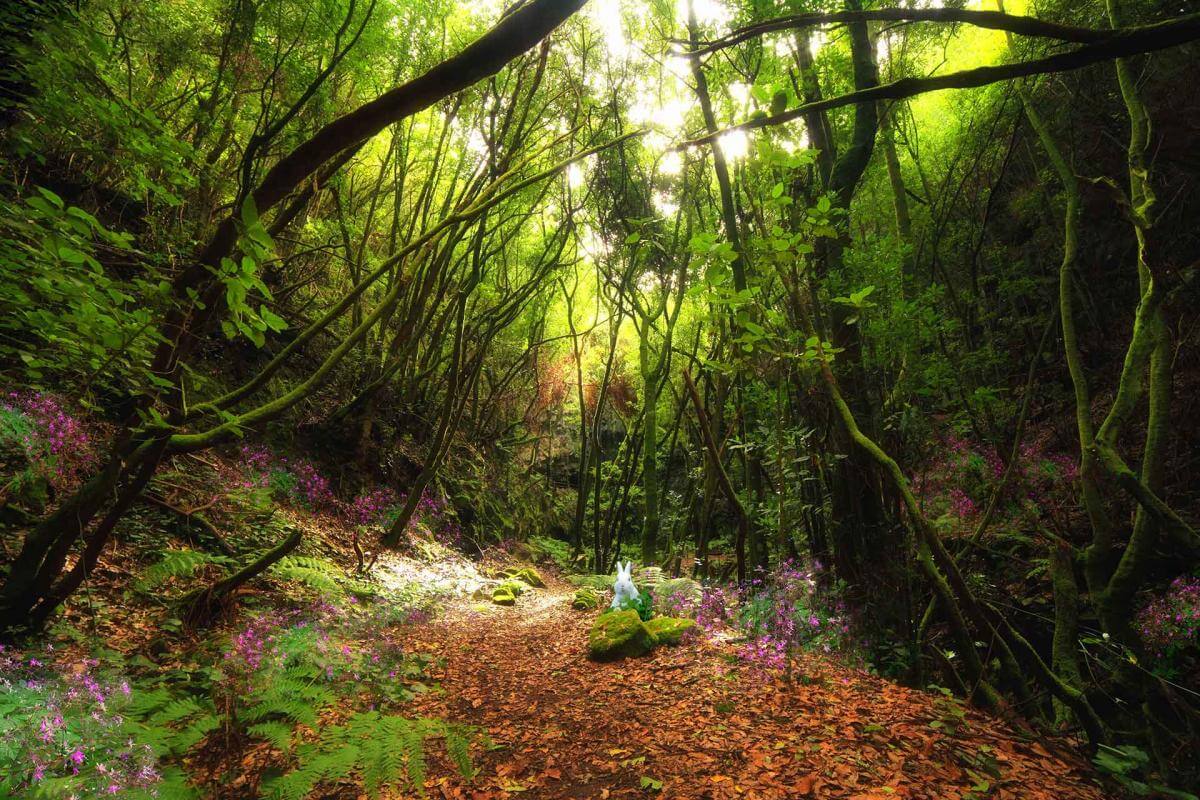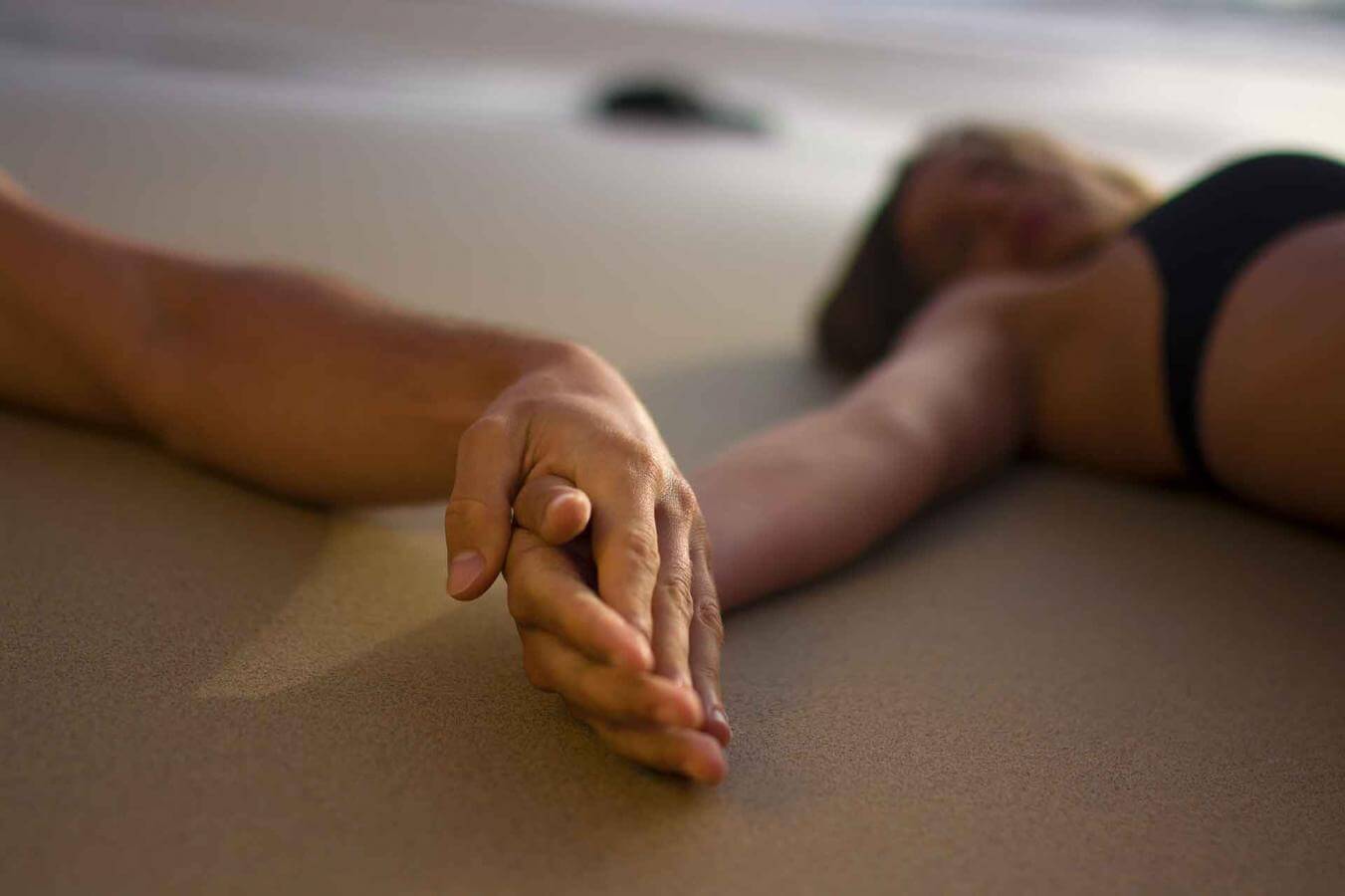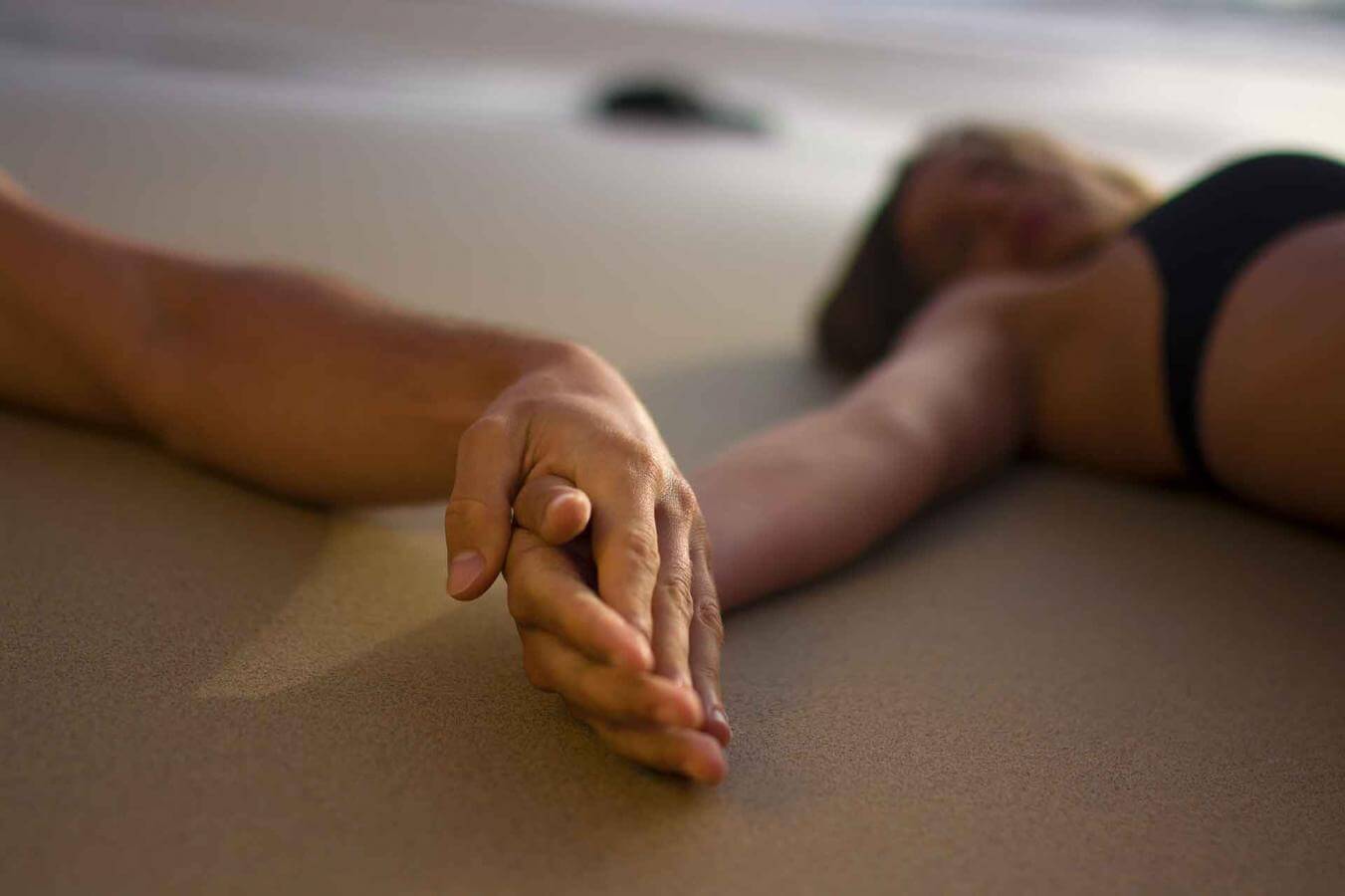 Contenido
El Hierro
El Hierro has a rich variety of sites to satisfy every ocean diver's taste. Volcanic eruptions occurred near the island in 2011, and this left an extraordinary underwater legacy. There are steady local temperatures of around 24 degrees, calm ocean conditions, and excellent underwater visibility. Add to this a superb set of rental facilities and dive schools for both scuba diving and snorkelling, and you get a diver's paradise. The La Restinga Marine Reserve is a standout location for underwater sports. The area is characterised by striking cliffs and caves. The Mirador de la Peña (or the La Peña Viewpoint) is another place which is worthy of a special mention in El Hierro. This lookout station was designed by the acclaimed architect César Manrique and has a fabulous view of the el Golfo Valley.
Imágenes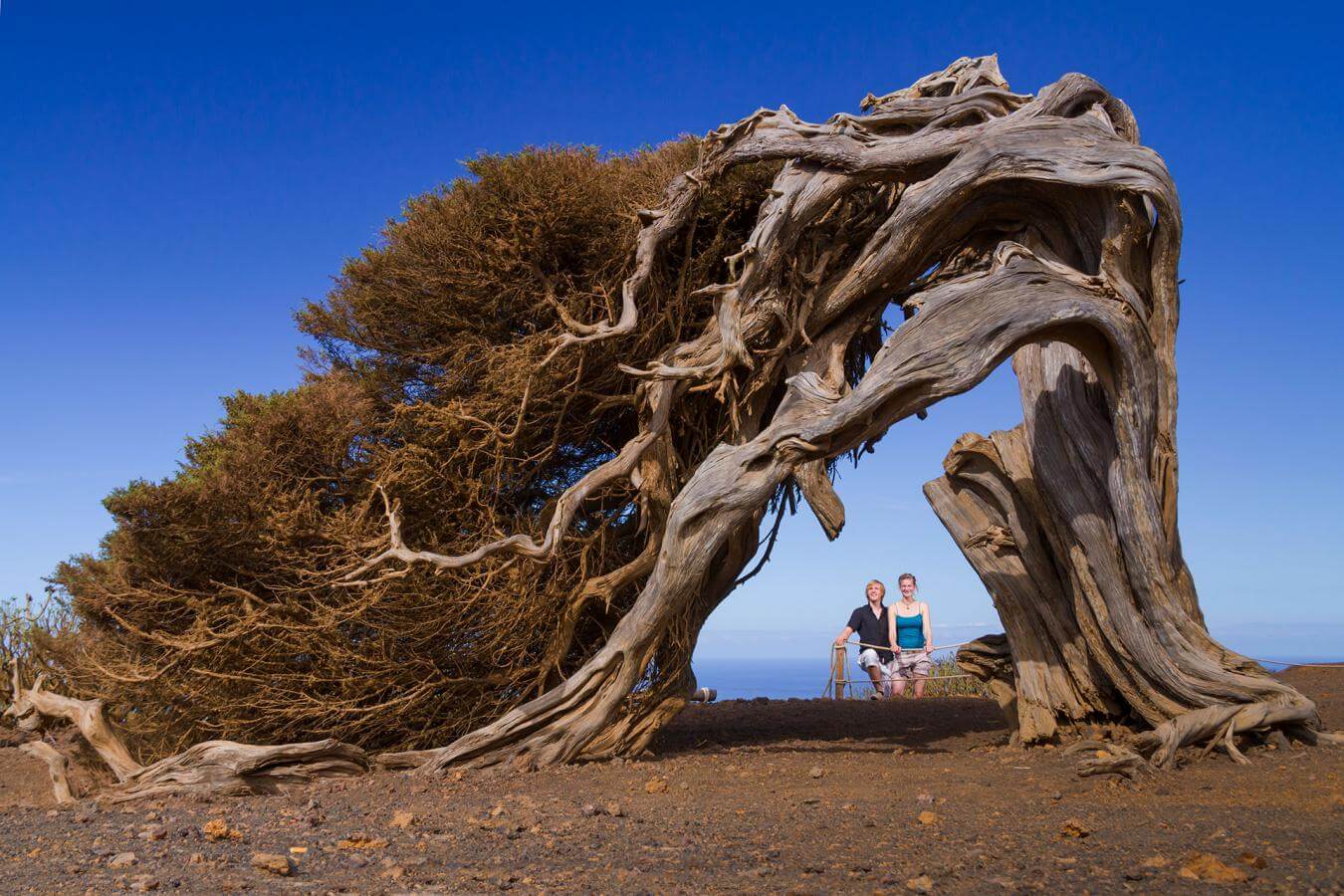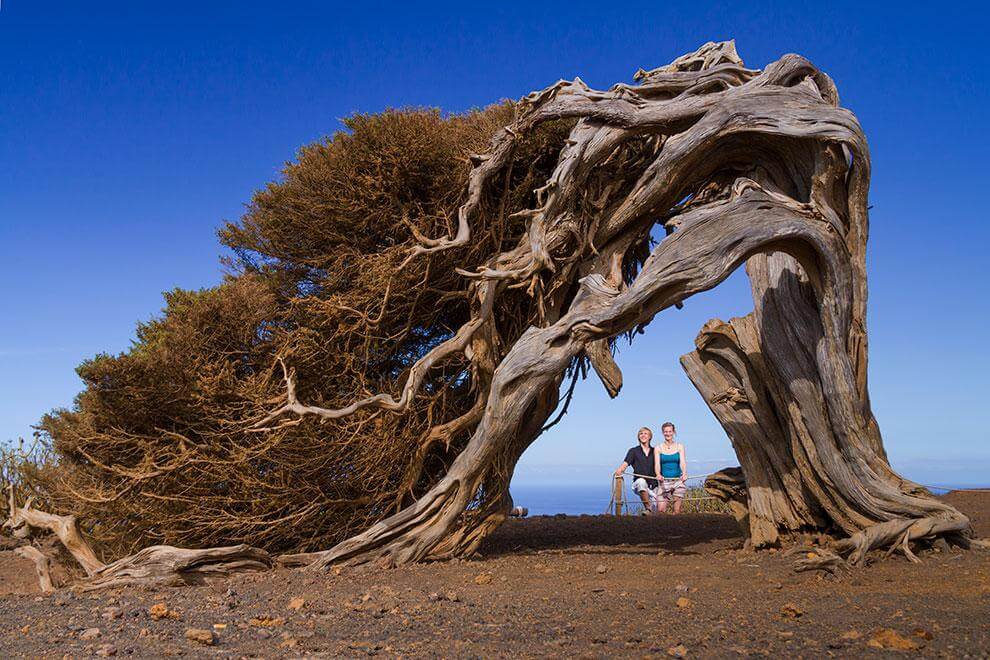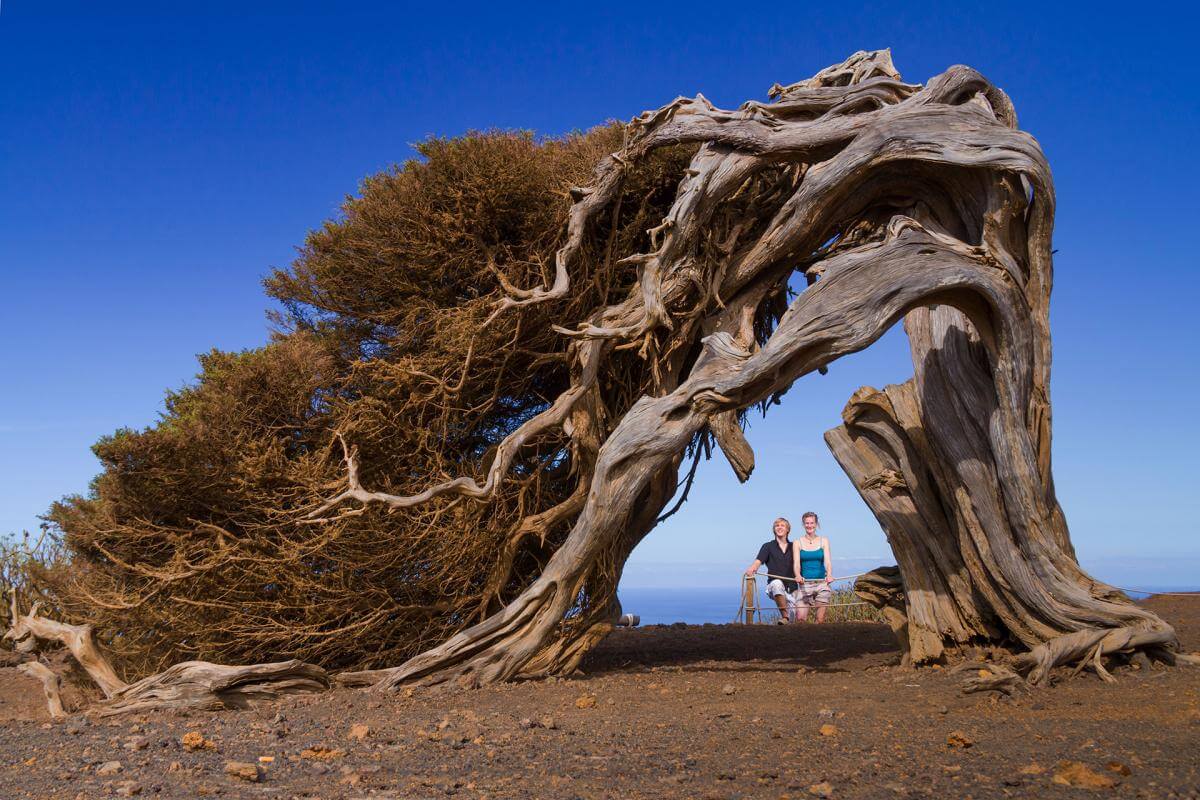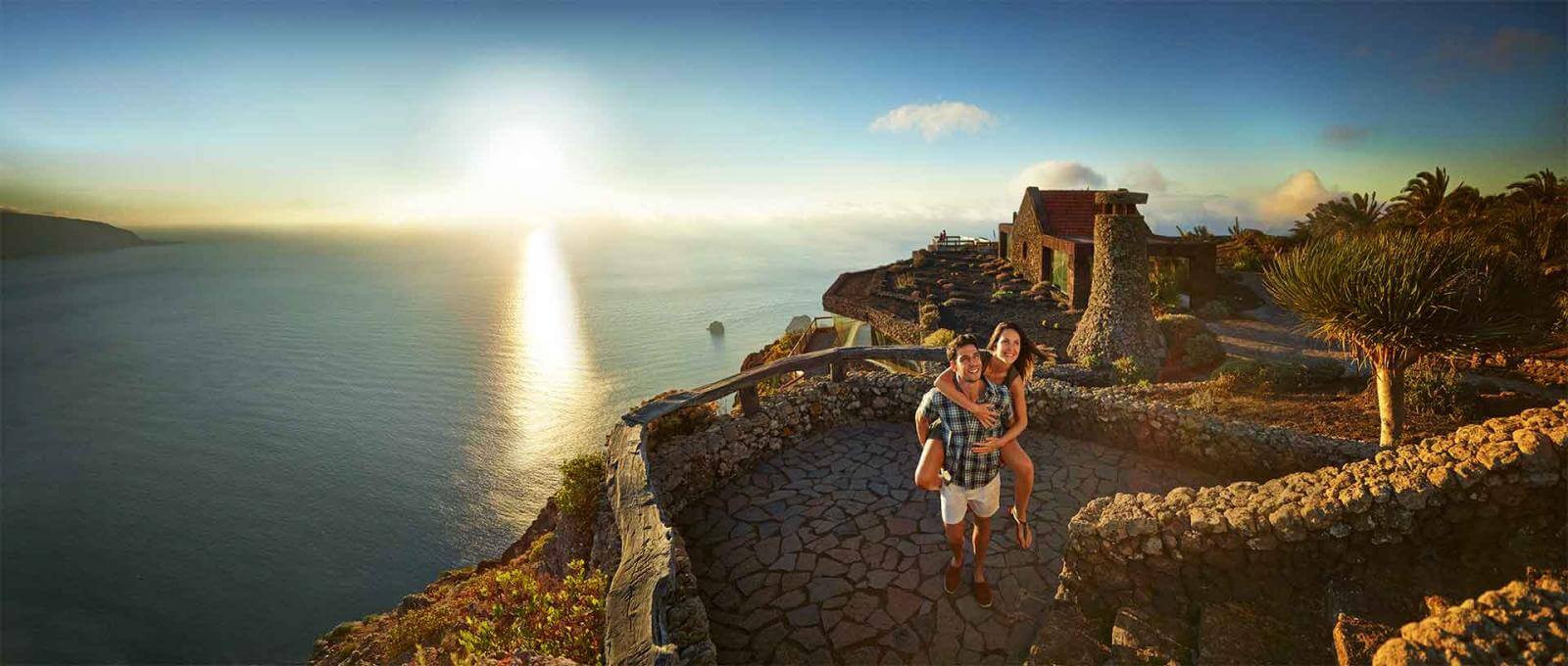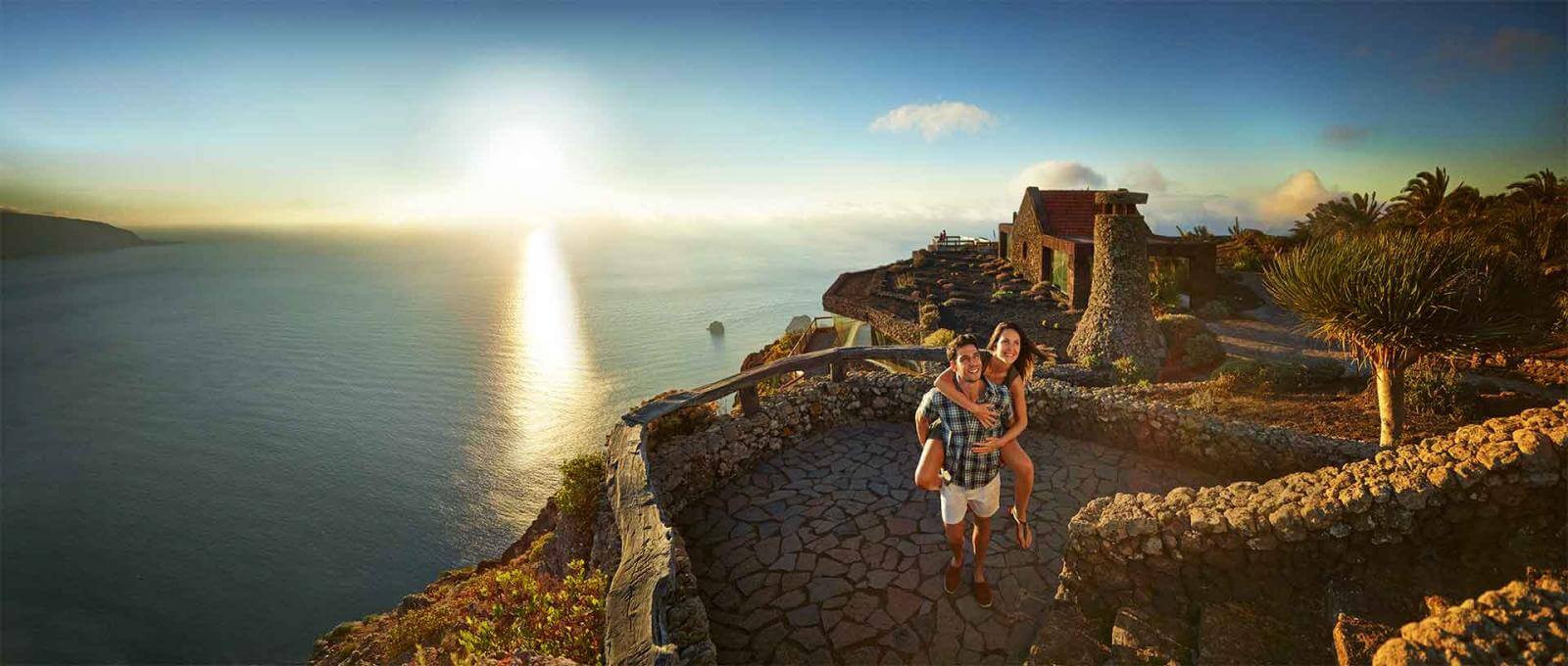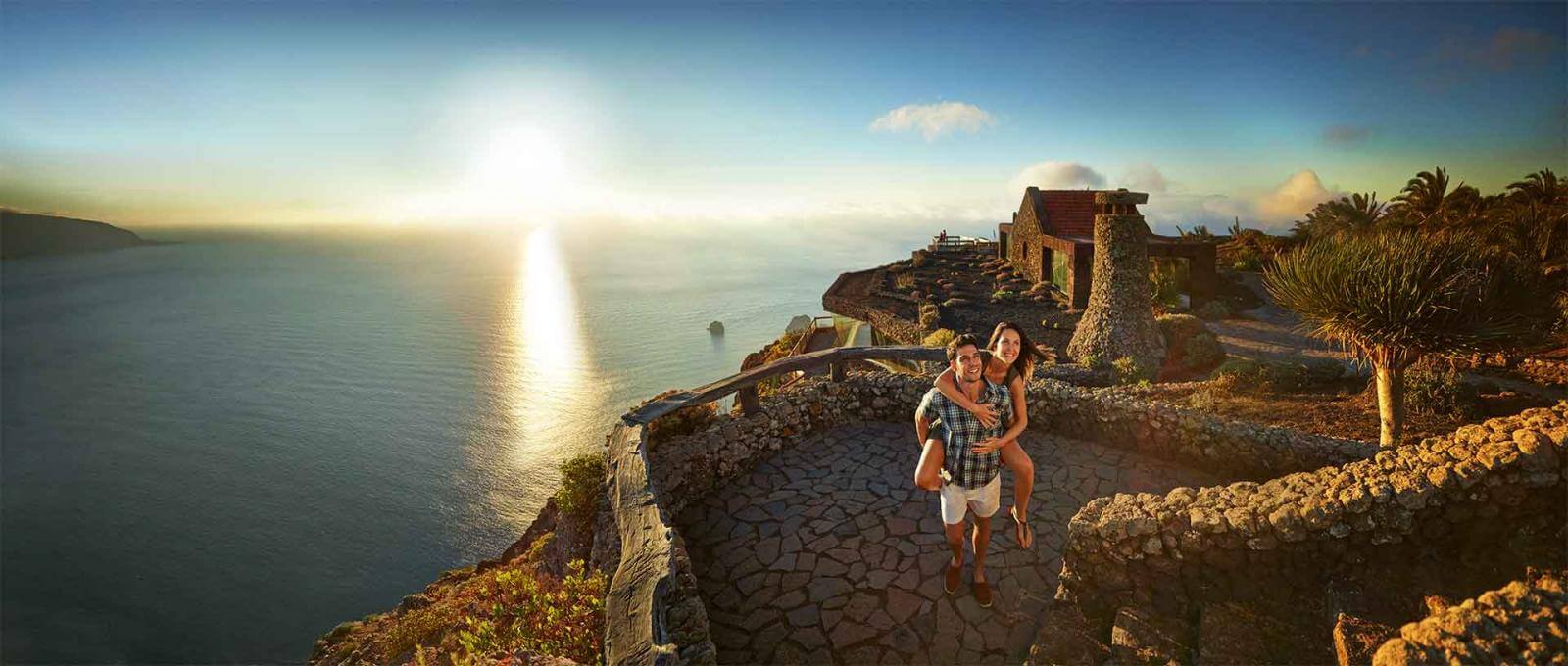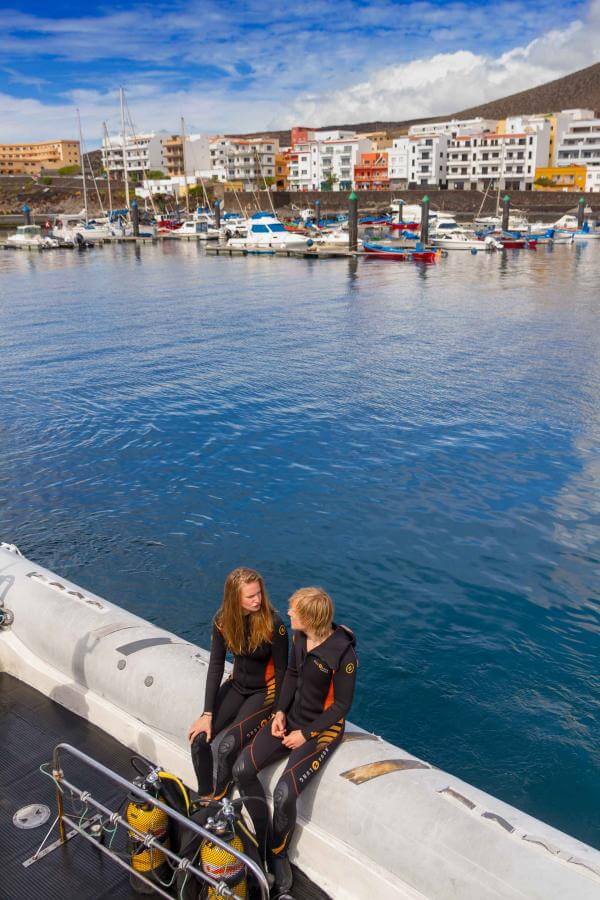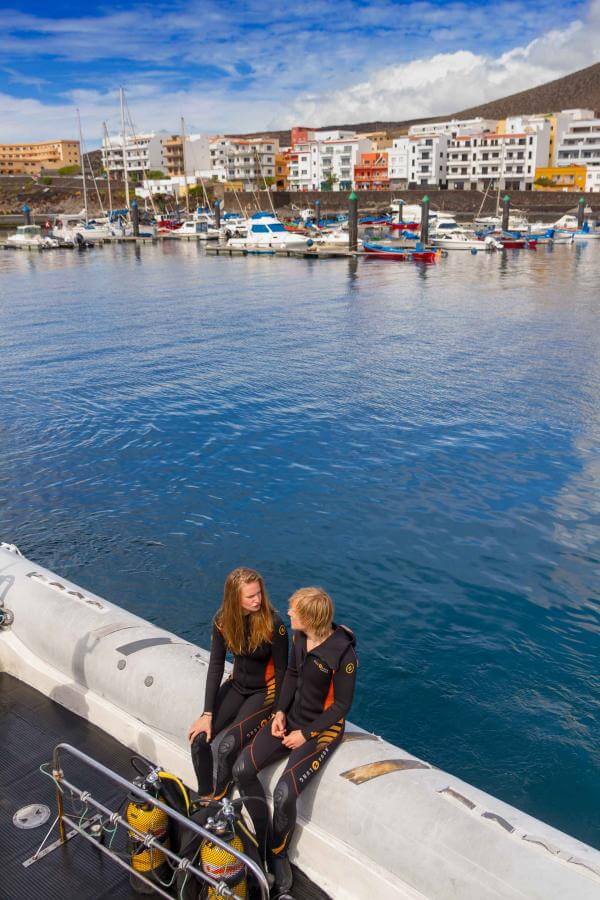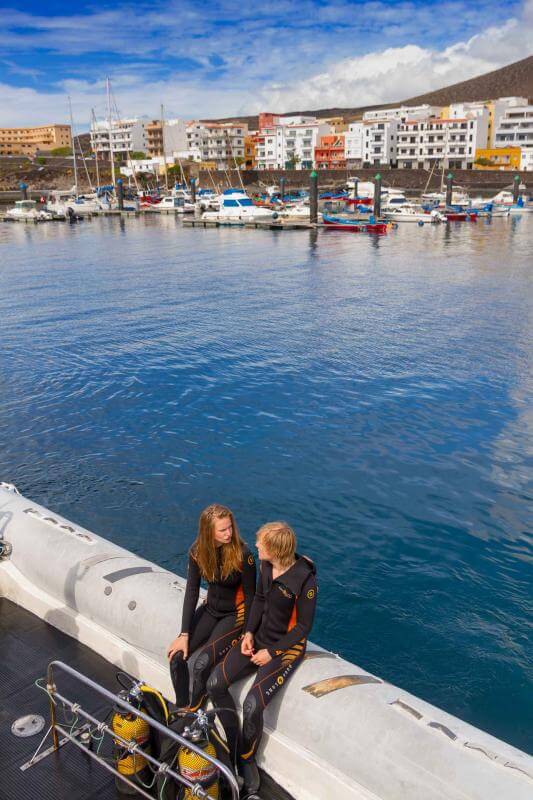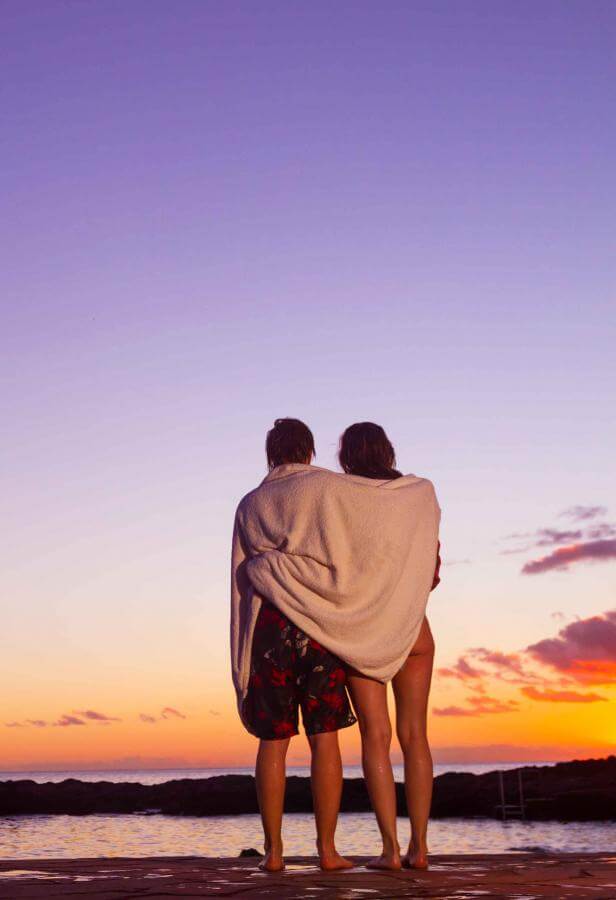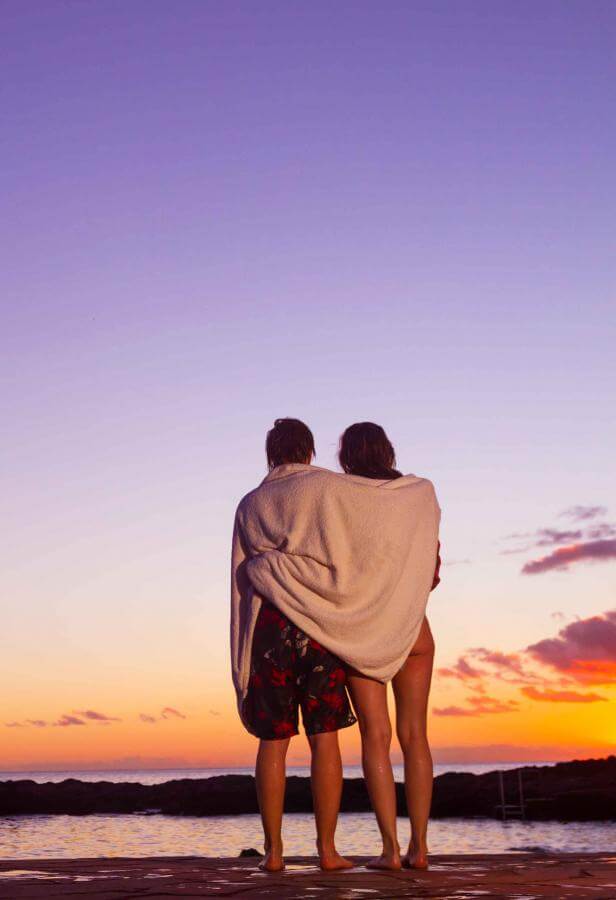 Contenido
La Graciosa
For couples whose ideal holiday involves lots of peace and quiet, La Graciosa is a great choice. This island is the smallest and most unspoilt in the Canarian archipelago. Indeed, the island is one of the few places left in Europe where there are no tarmacked roads. The white sandy beaches and turquoise waters of La Graciosa make it the place honeymooners go to lose the world and find each other.
Imágenes