Contenido
Different ways to enjoy Lanzarote's great new gastronomy 
In recent years Lanzarote has become a centre for gastronomy with many visitors travelling to the island simply to sample the local cuisine. Restaurants across the island have an enviable roster of chefs, and every year in Teguise, a village in the north of the island, there is a food and wine festival called "Saborea Lanzarote". This important event showcases delicacies from artisan producers.   
Imágenes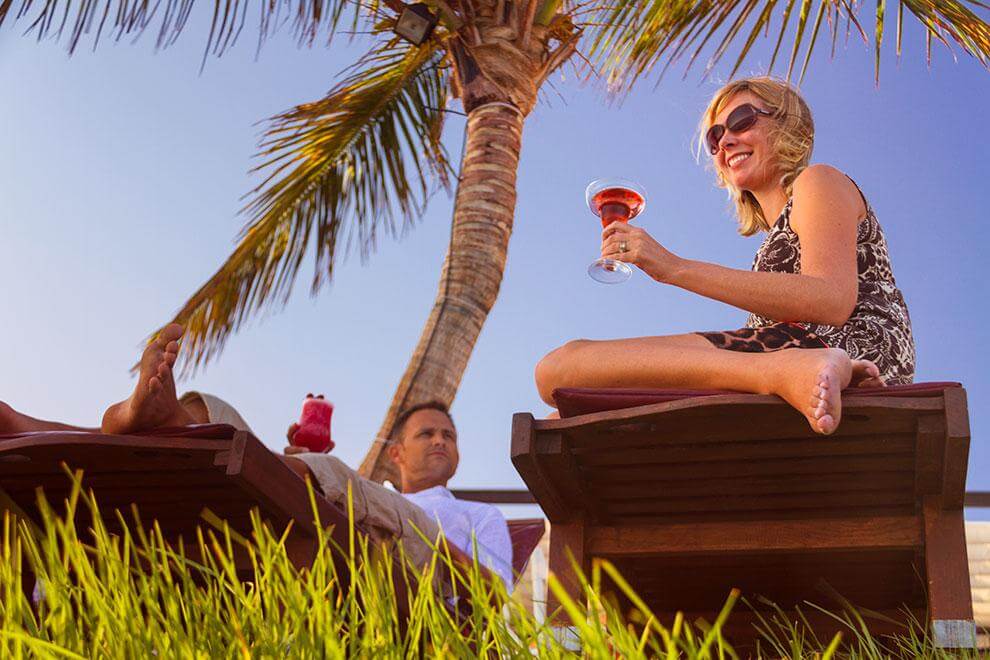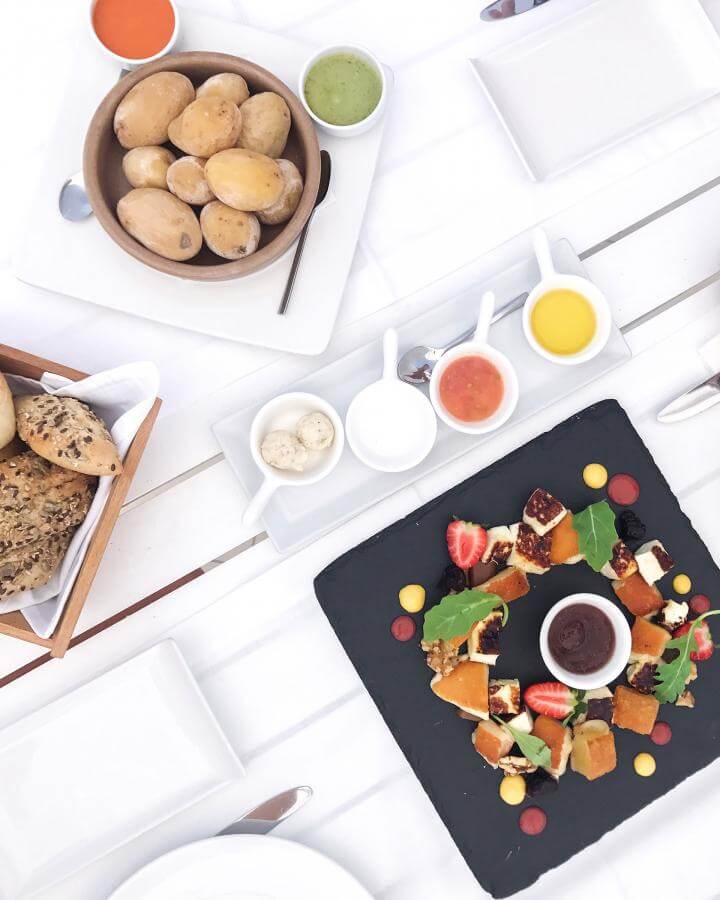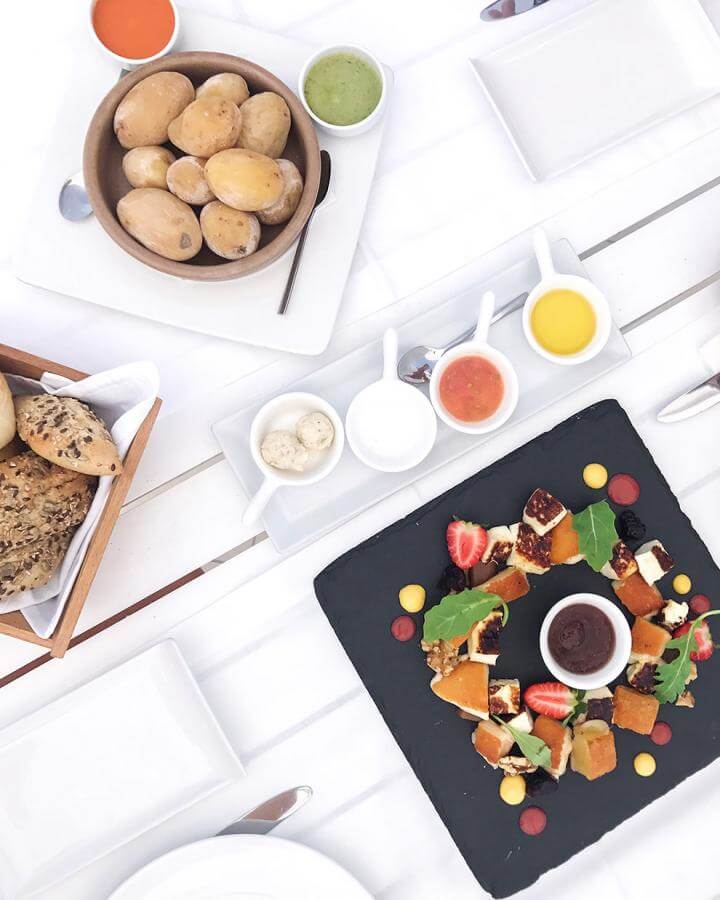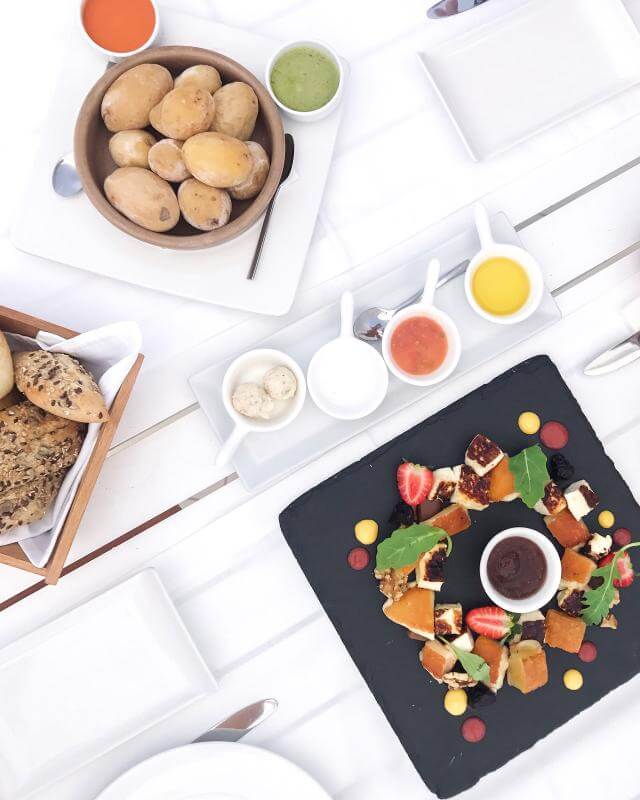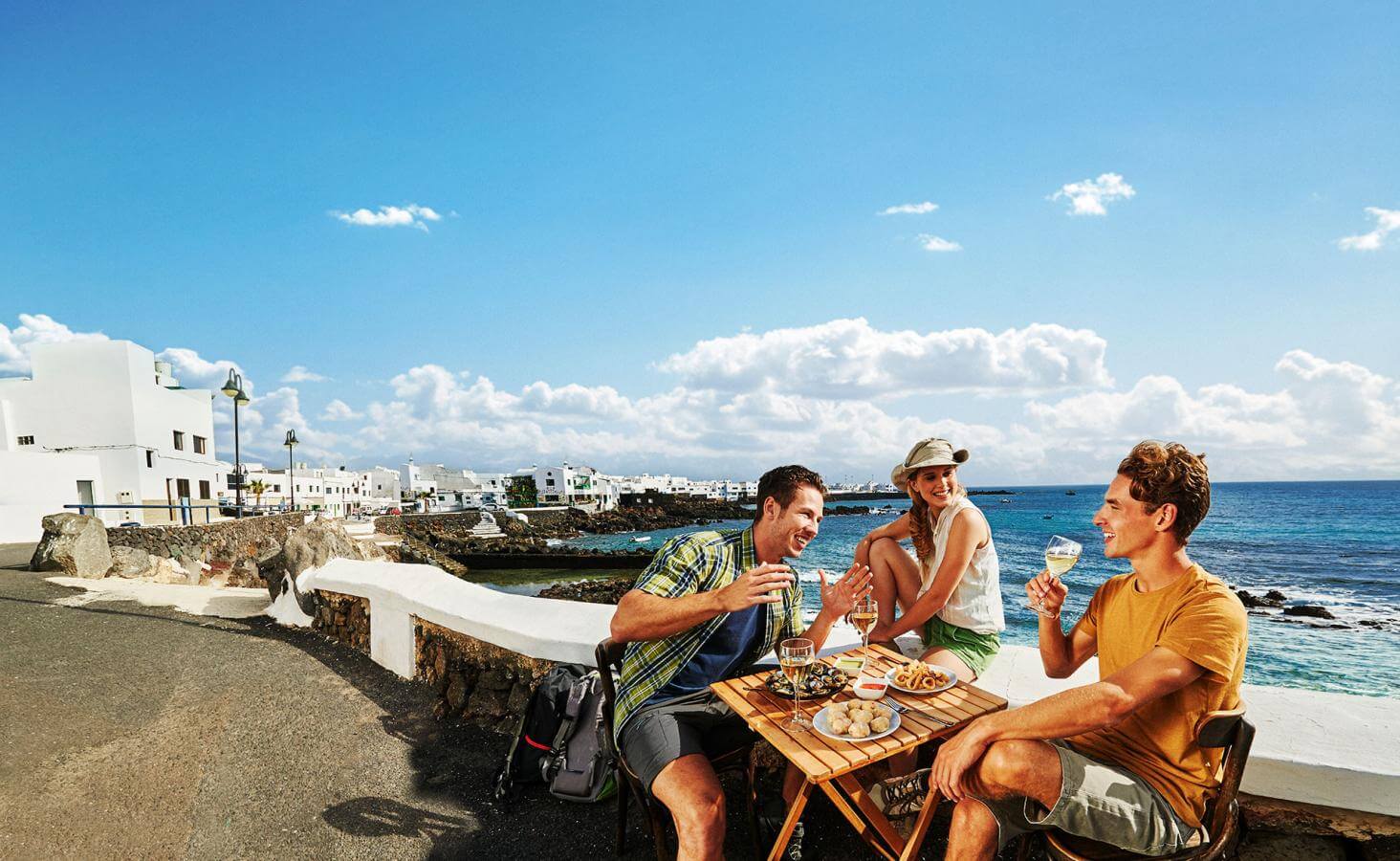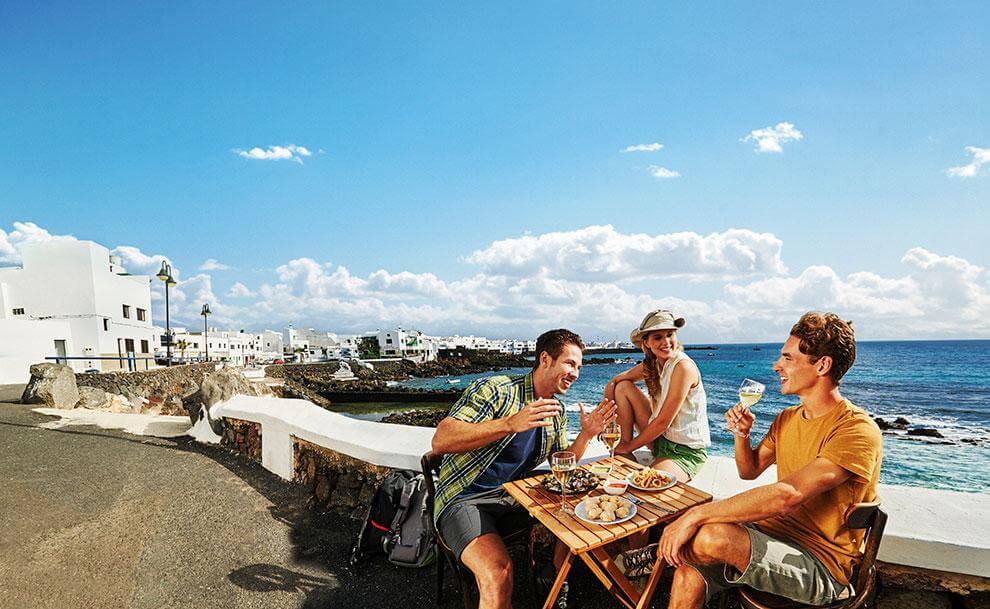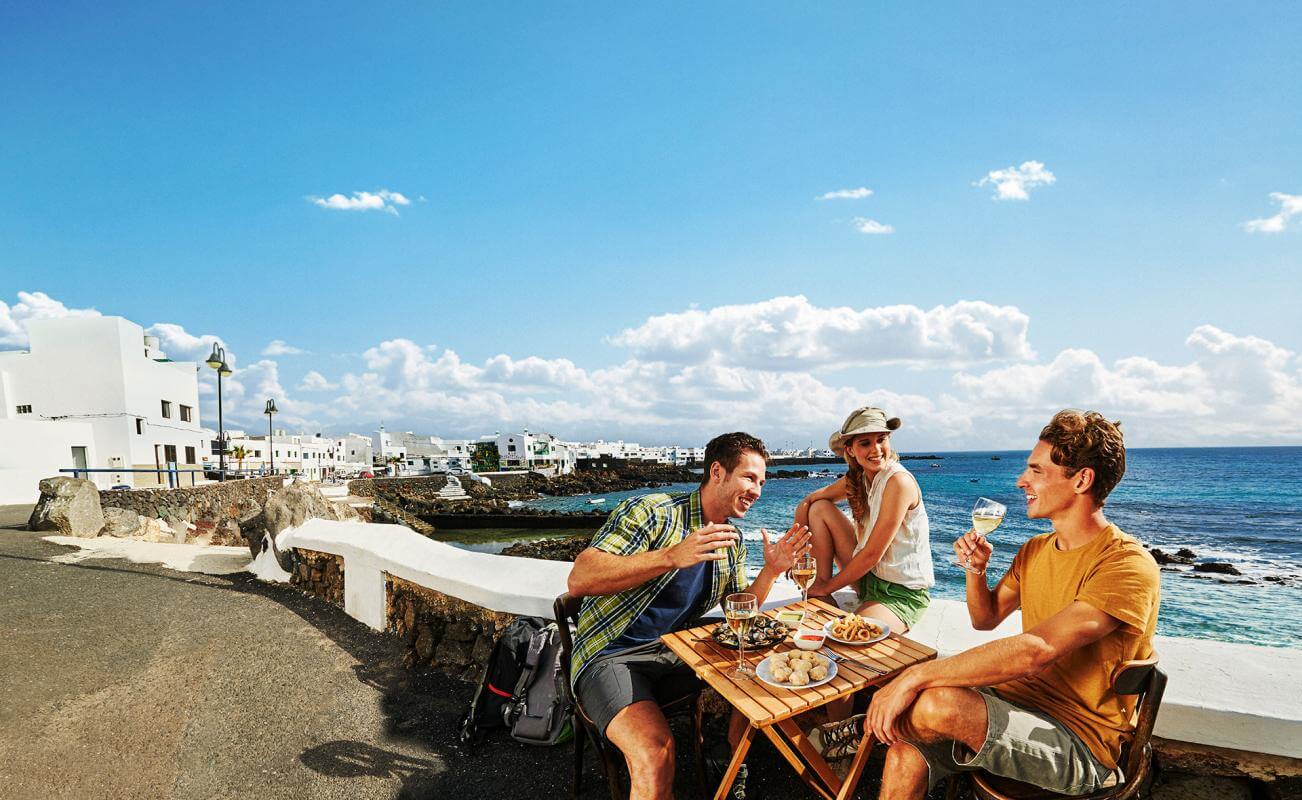 Contenido
Wineries, cheese factories, and kilometre zero food 
In Lanzarote crops such as sweet potatoes, squash, onions and legumes are cultivated in "jable" which is organogenic – or "living" – sand formed by tiny fragments of seashells. This special soil provides nutrients and maintains crop moisture. Besides its unusual crop growing methods, the island is also known for its black pigs as well as its abundant coastal fishing waters. Food in Lanzarote blends avant-garde and haute cuisine with the traditional Canarian cookbook. There is a culture of ecological awareness with a tendency towards kilometre zero food which is food that is produced, sold, and eaten locally.  
A few decades ago, the food in Lanzarote's restaurants was limited to not much more than fresh fish and the local hot sauce – "mojo picón". But, in recent times, a whole new kitchen culture has emerged which employs modern cooking techniques and attempts to rediscover local products. Farmers, the fishing community, cheese masters, wine producers, and chefs have worked together to extend the range of sustainable locally produced food which can be used in delicious cuisine.  
Imágenes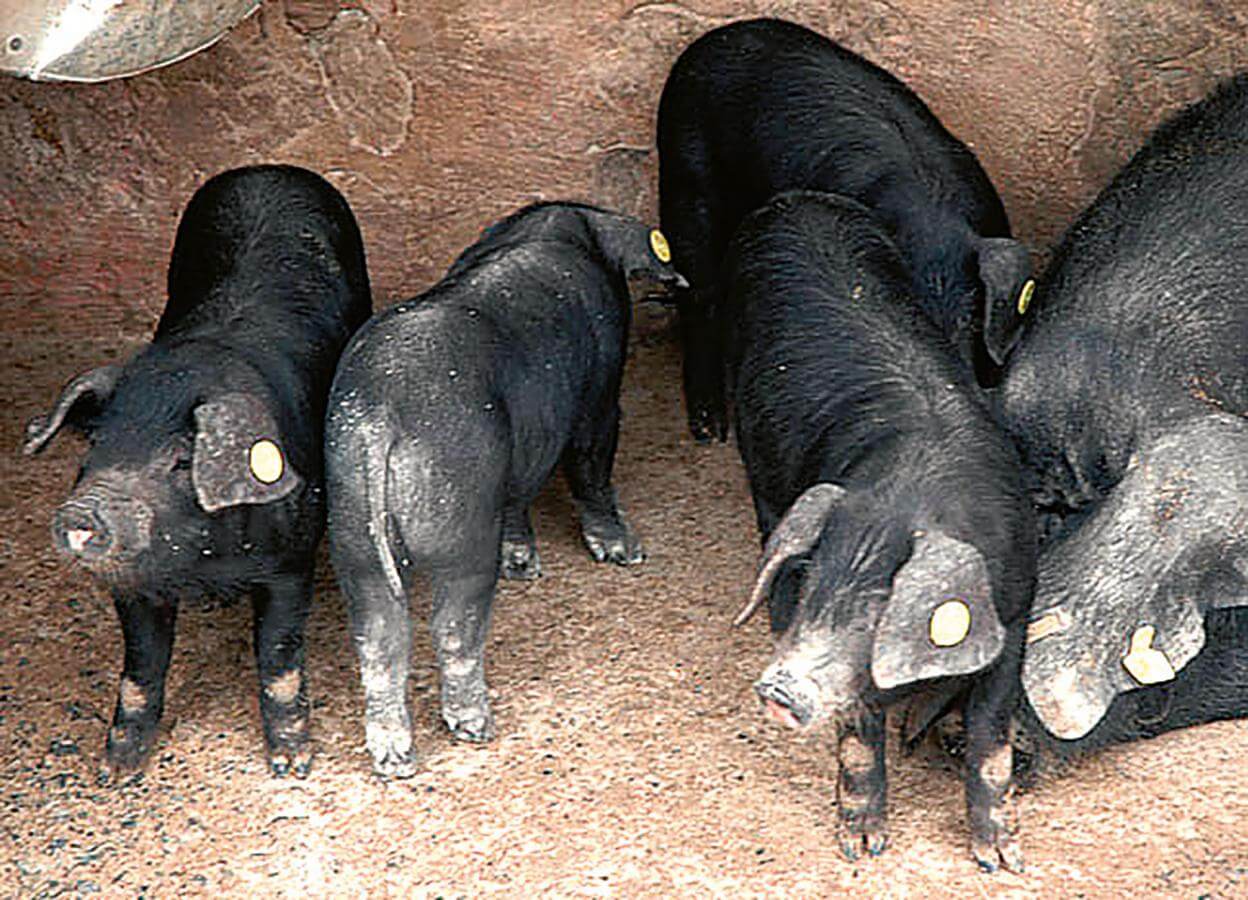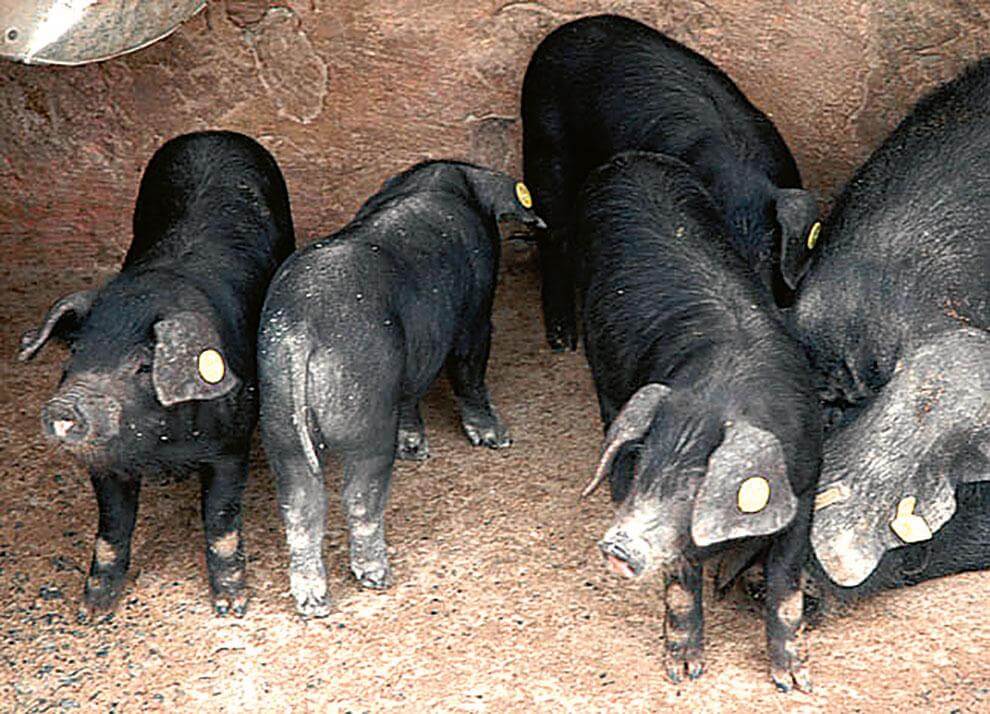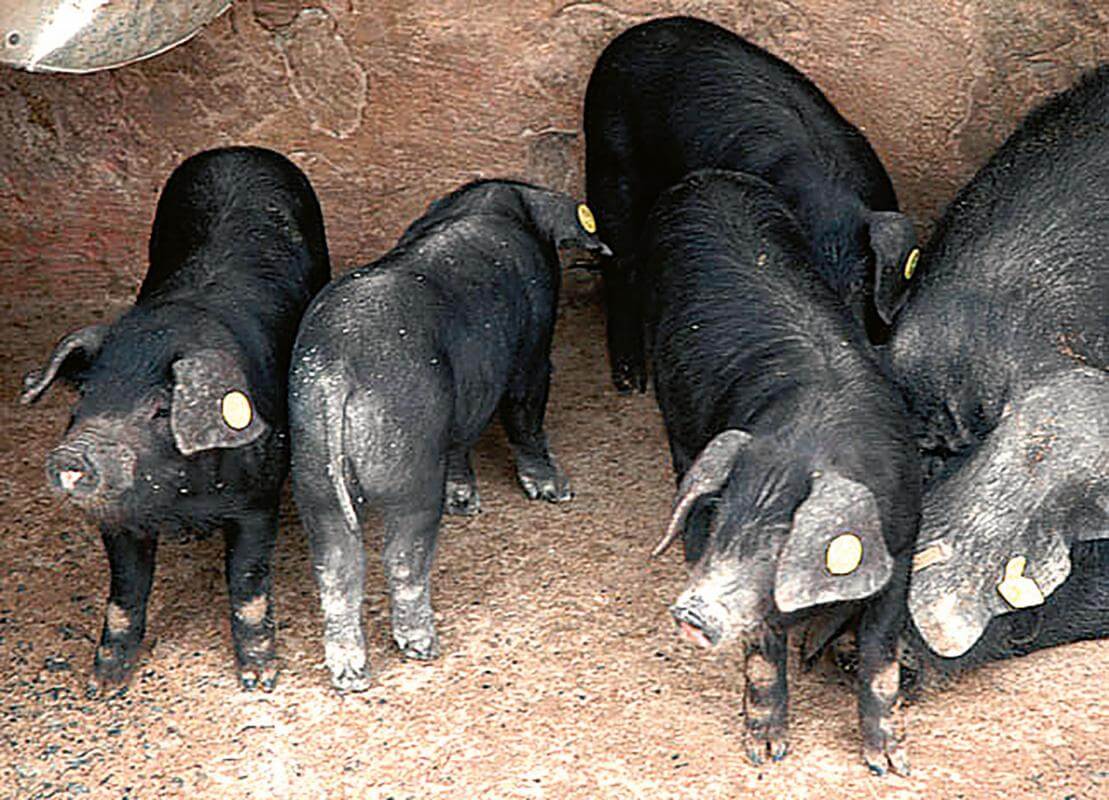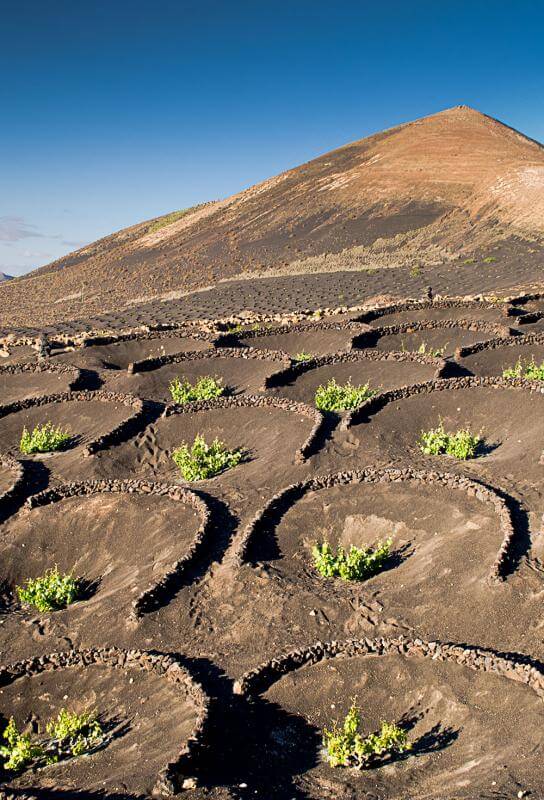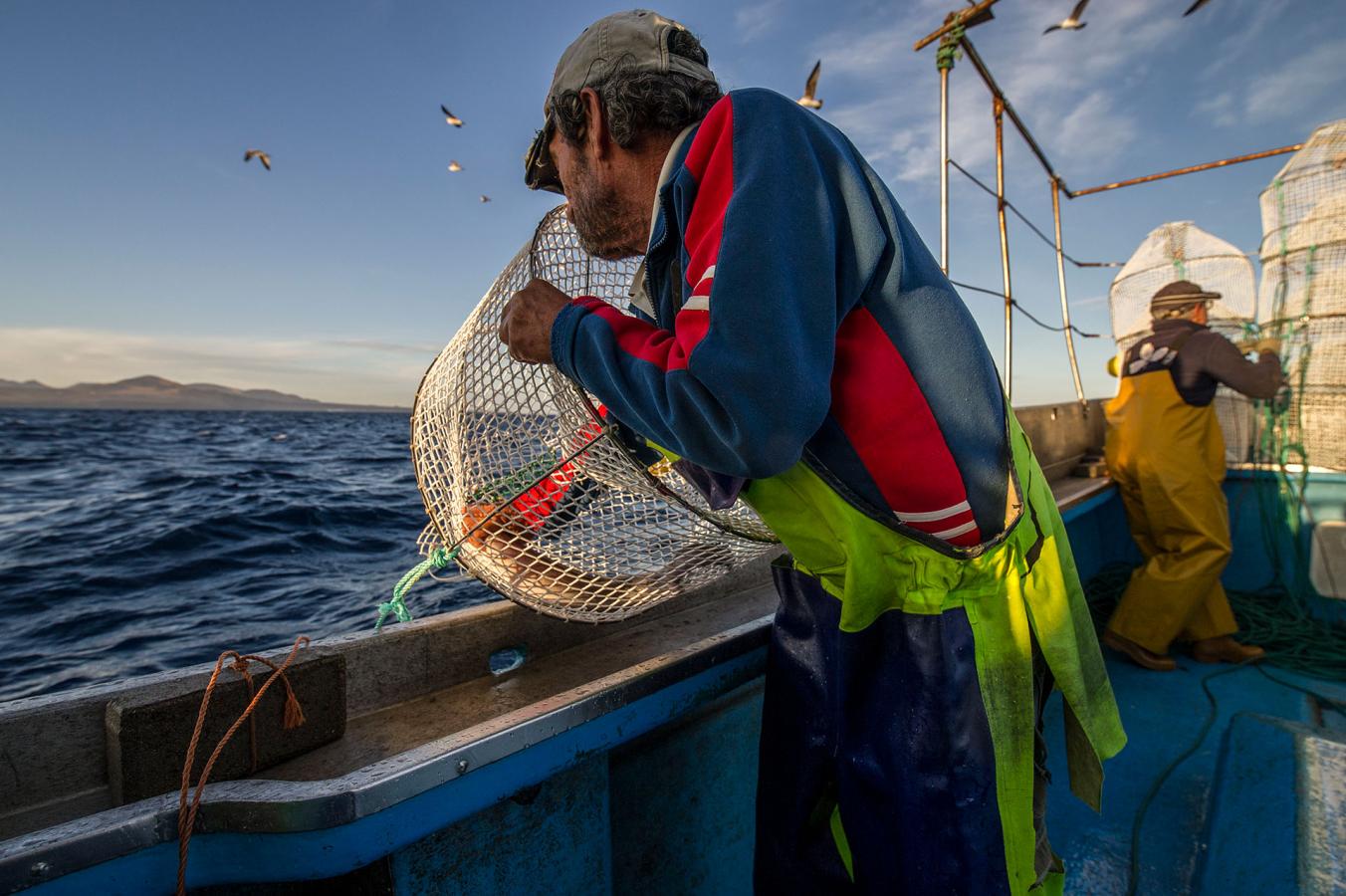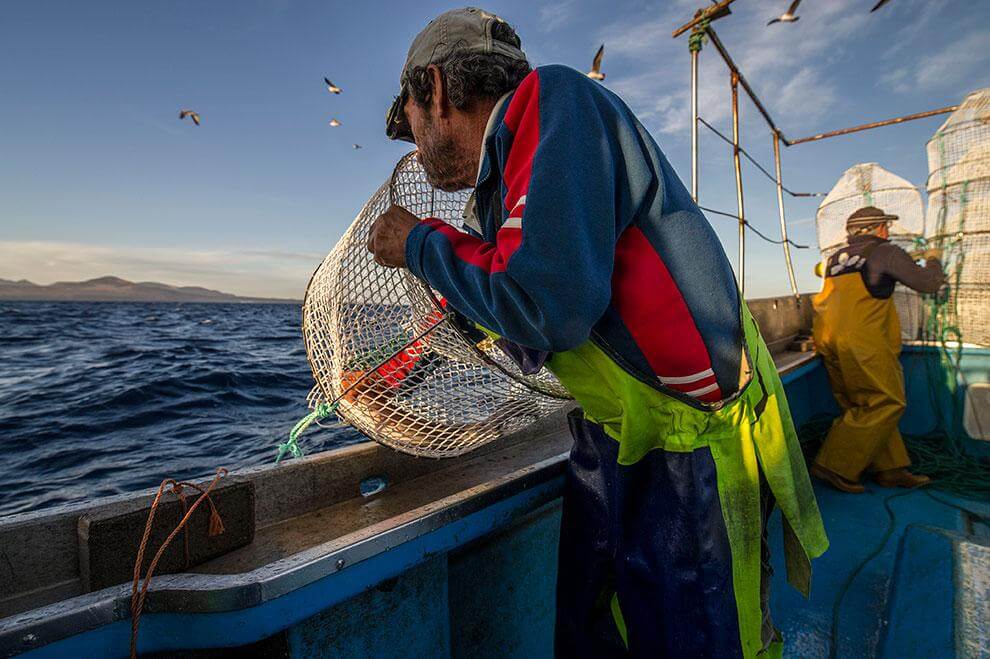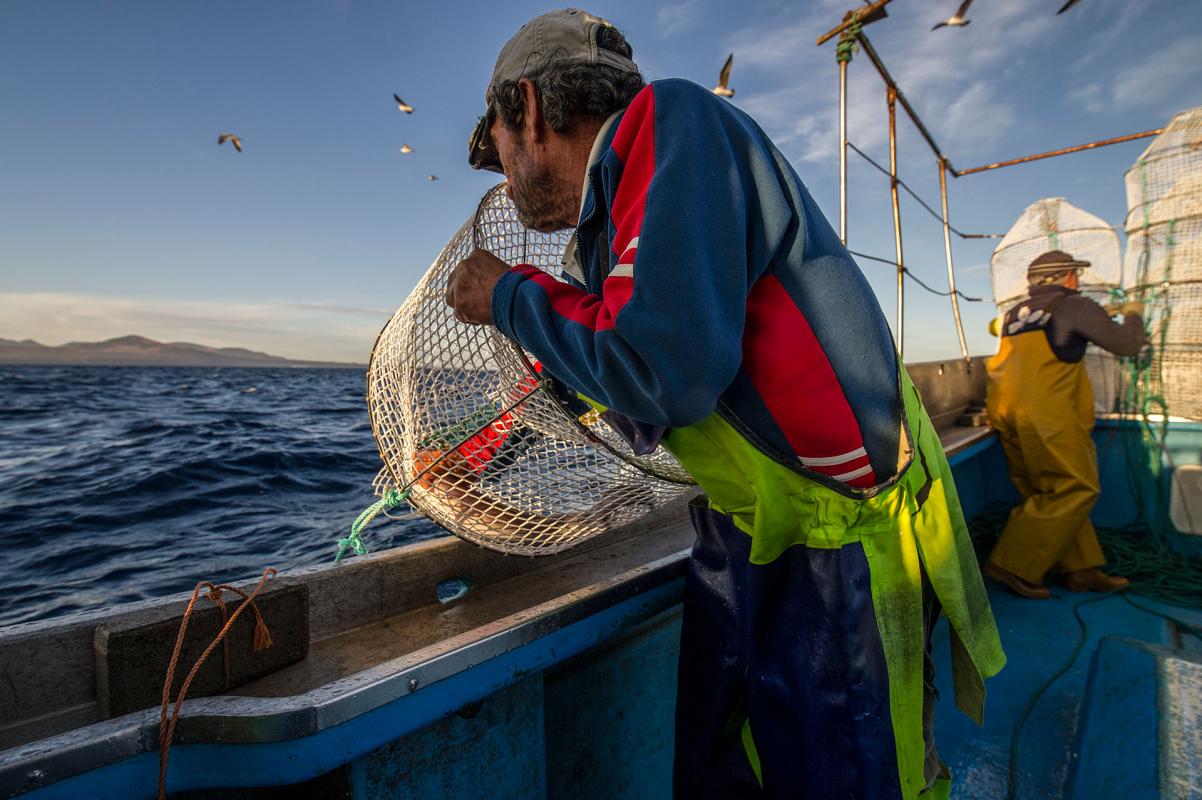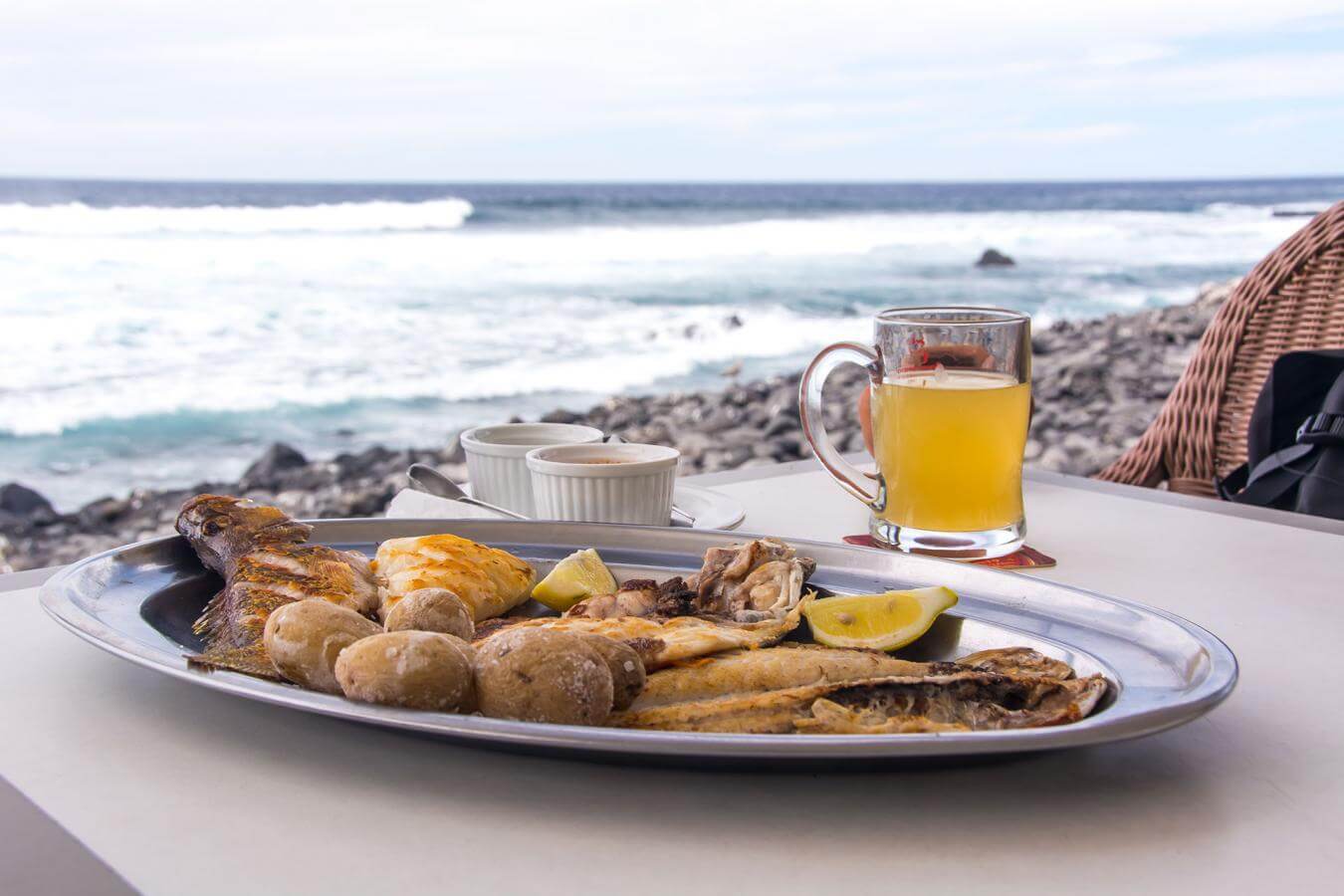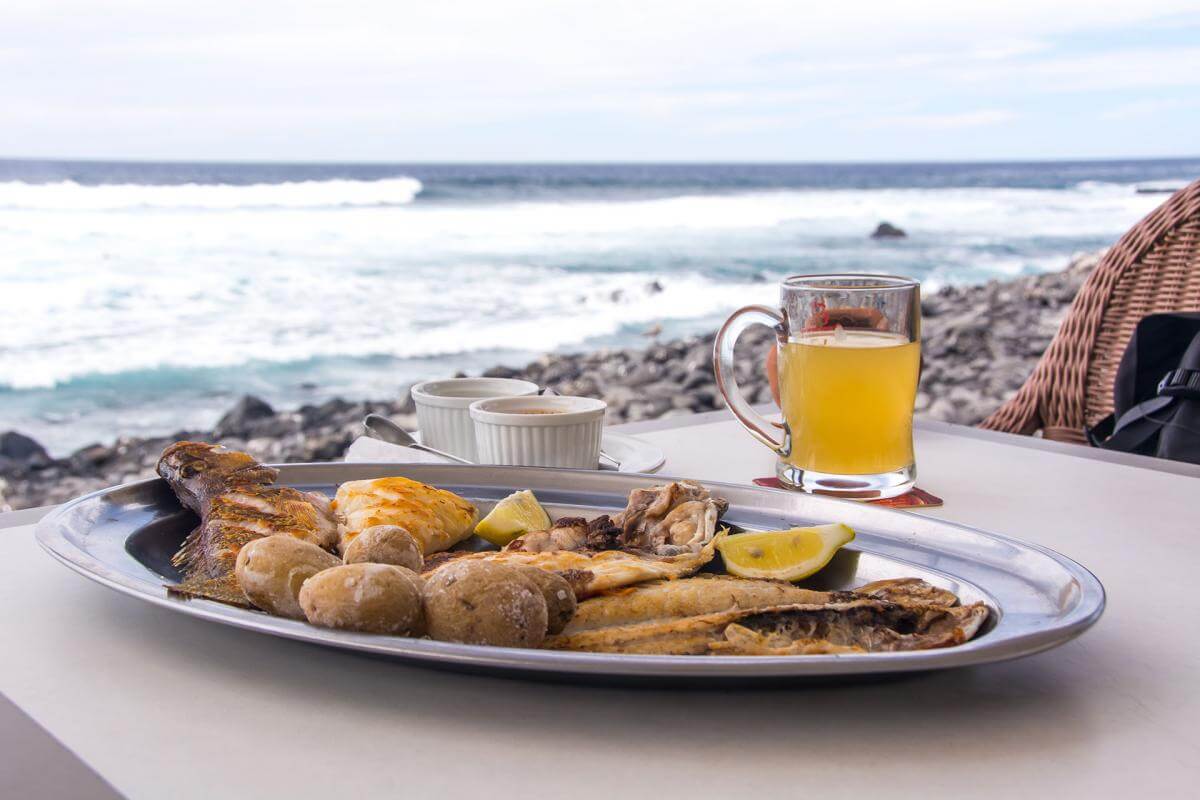 Contenido
The World Cheese Awards is the world's largest cheese event. It has been held since 1988 and participants compete from all over the world with an enormous range of products. At a recent ceremony, the cheese factory from the Finca de Uga, in Yaiza, won a superior gold medal for its Bodega goat's cheese. It also won a gold for its Alegranza cheese (which is a paprika variety) and a silver medal for its Bodega and Rojillo cheeses. Other producers in Lanzarote that obtained silver medals at the World Cheese Awards were the El Faro Cheese Factory in Teguise (with its delicious cured cheeses), the Tinache Cheese Factory in Tinajo, and the Montaña Blanca and Granja San Roque factories in San Bartolomé. Cured cheeses from the Flor de Teguise cheese factory and semi-cured cheeses from Flor de Luz and Montaña de Haría also obtained bronze medals. The Finca de Uga (or, in English, the Uga Estate) deserves a special mention. This artisan cheese factory and farm applies innovative techniques to traditional production methods and contains 1,000 animals that enjoy harmonious grazing in an open field. Visitors are welcome to see for themselves the working of this ecological, self-sufficient farm. Besides cheese production, Lanzarote is famous for its tradition of winemaking, especially from La Geria. In this spectacular Mars-like landscape the soil looks dry and barren at first. But farmers have used their initiative. La Geria is blessed with small fragments of black lava, and these black rocks (which contrast nicely with the green of the vines) are used to cover the roots of the plants. This helps the crop retain moisture and nutrition. The cultivation system is completed with a series of semi-circular volcanic stone walls which have been erected around the plants for protection against the wind. It is the unique farming methods that make wines from Lanzarote taste delicious. Indeed, such is their pleasant taste that, wines from the island have Denomination of Origin status, an accolade used to protect particular high quality wines from unauthorised imitation. El Grifo is one of the oldest wineries in the Canary Islands. It has a museum attached which is open daily for visitors. There are guided tours through the vineyards with wine tasting included. A good wine with a multi-faceted aroma depends on the timing of the harvest, and the Guiguan Wineries in Tinajo hand pick their grapes so as to be absolutely certain that the gathering of the crop takes place at the right moment.  
Lanzarote is endowed with rich natural features and a great cultural heritage. In recent years these assets have been harnessed to produce an original cuisine with a commitment to sustainability. The Saborea Lanzarote wine and food festival and many local producers have a commitment to kilometre zero products which protect the Lanzarote landscape and help in the gradual recovery of local produce for sustainable use.   
Imágenes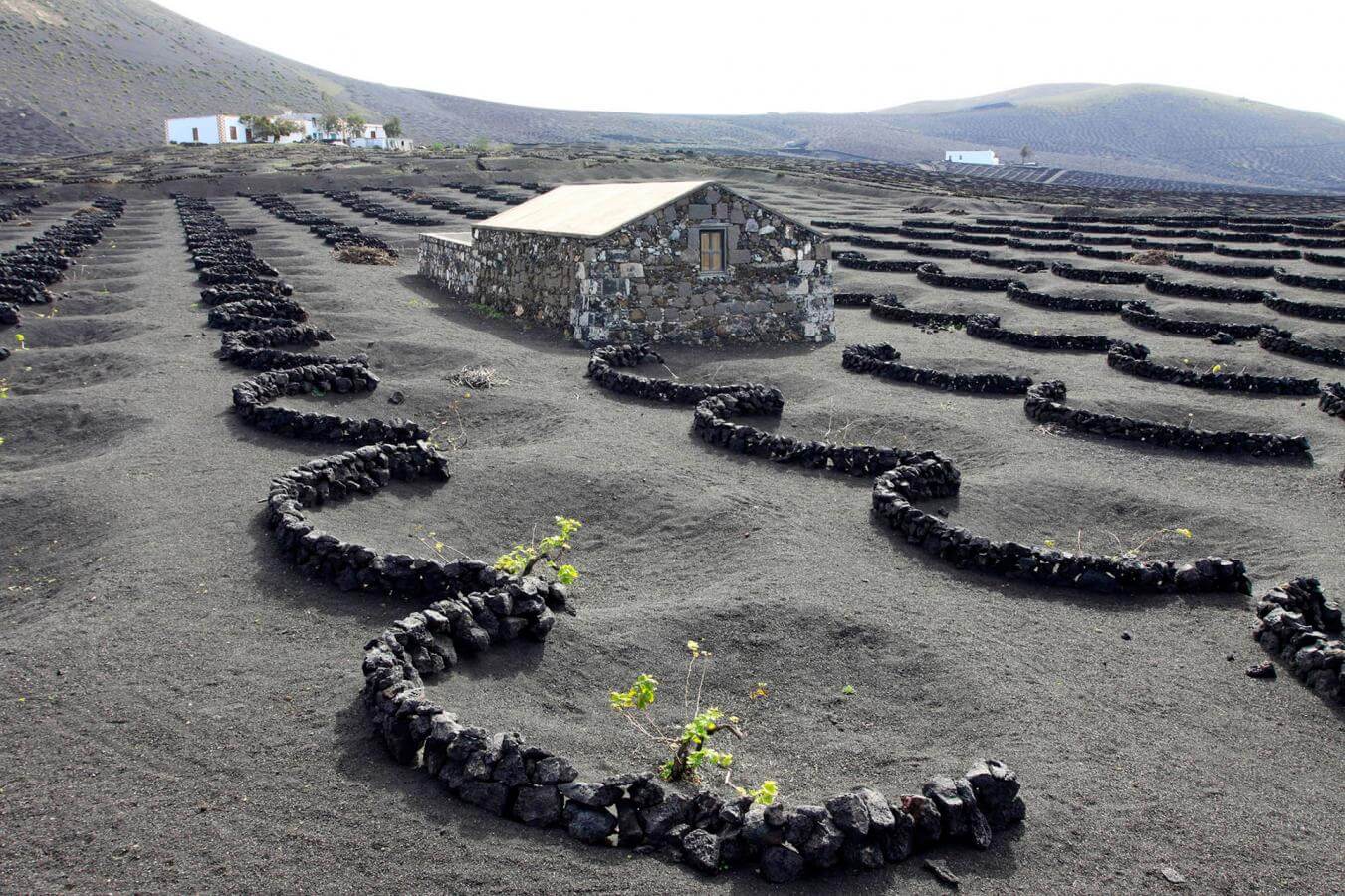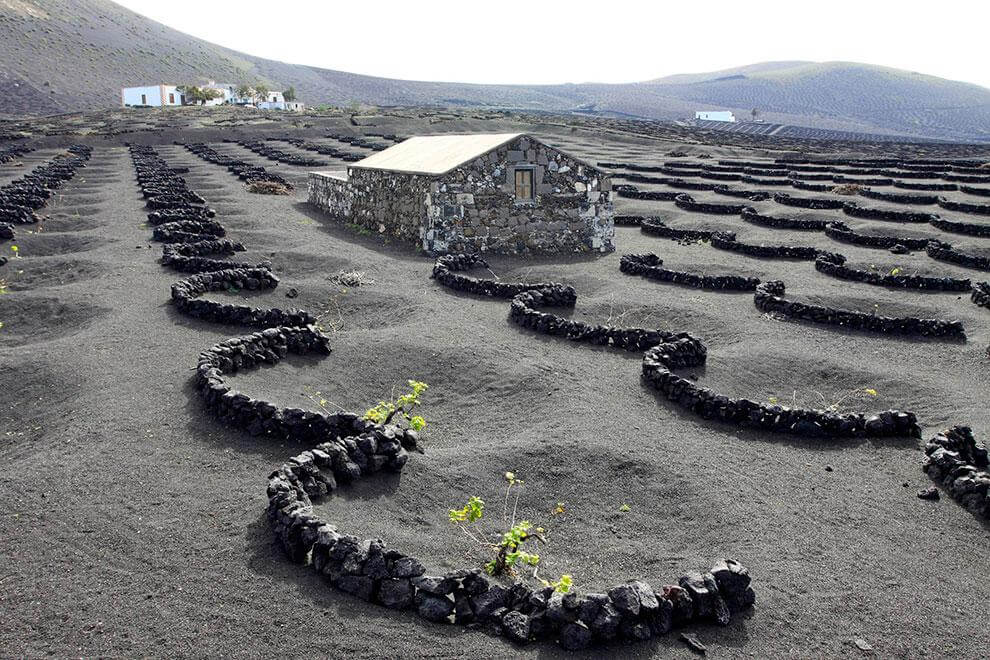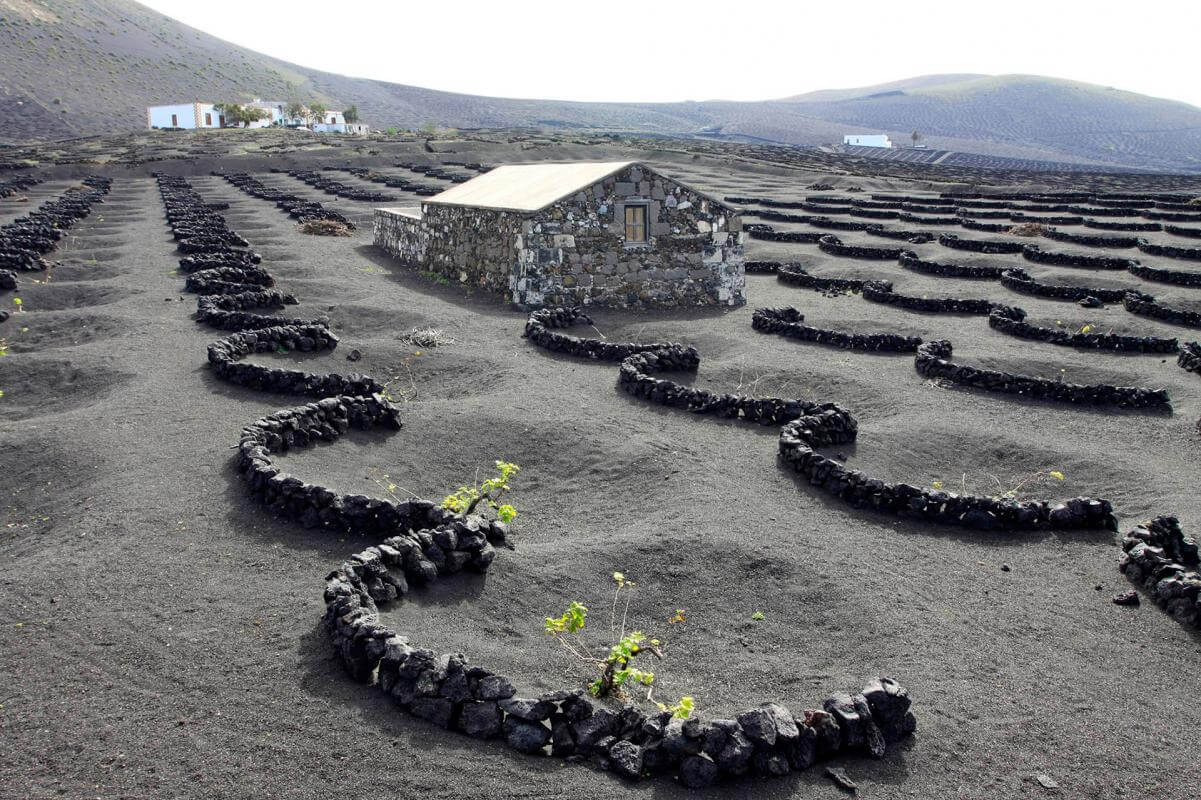 Imágenes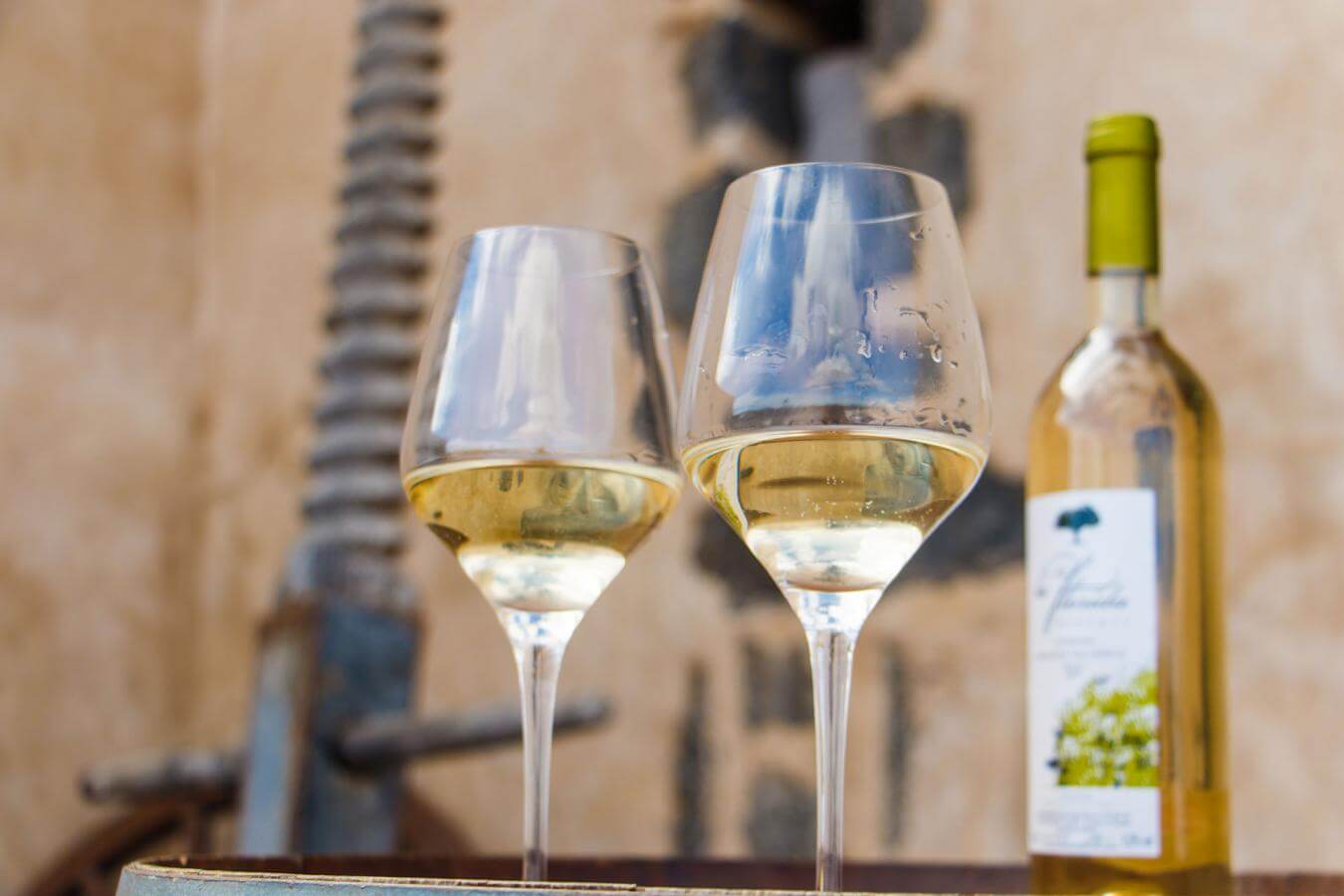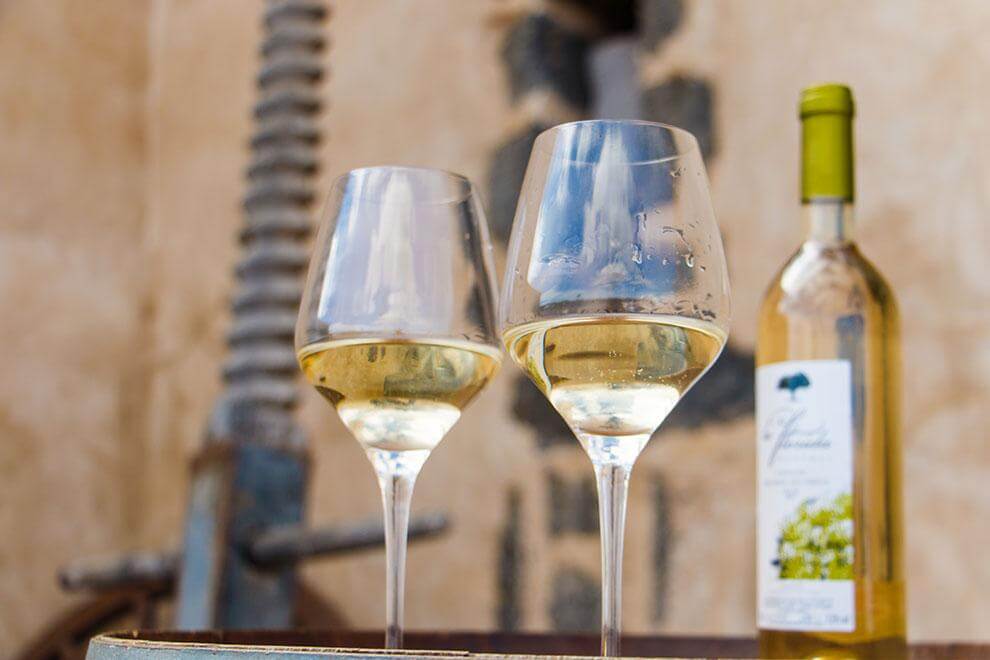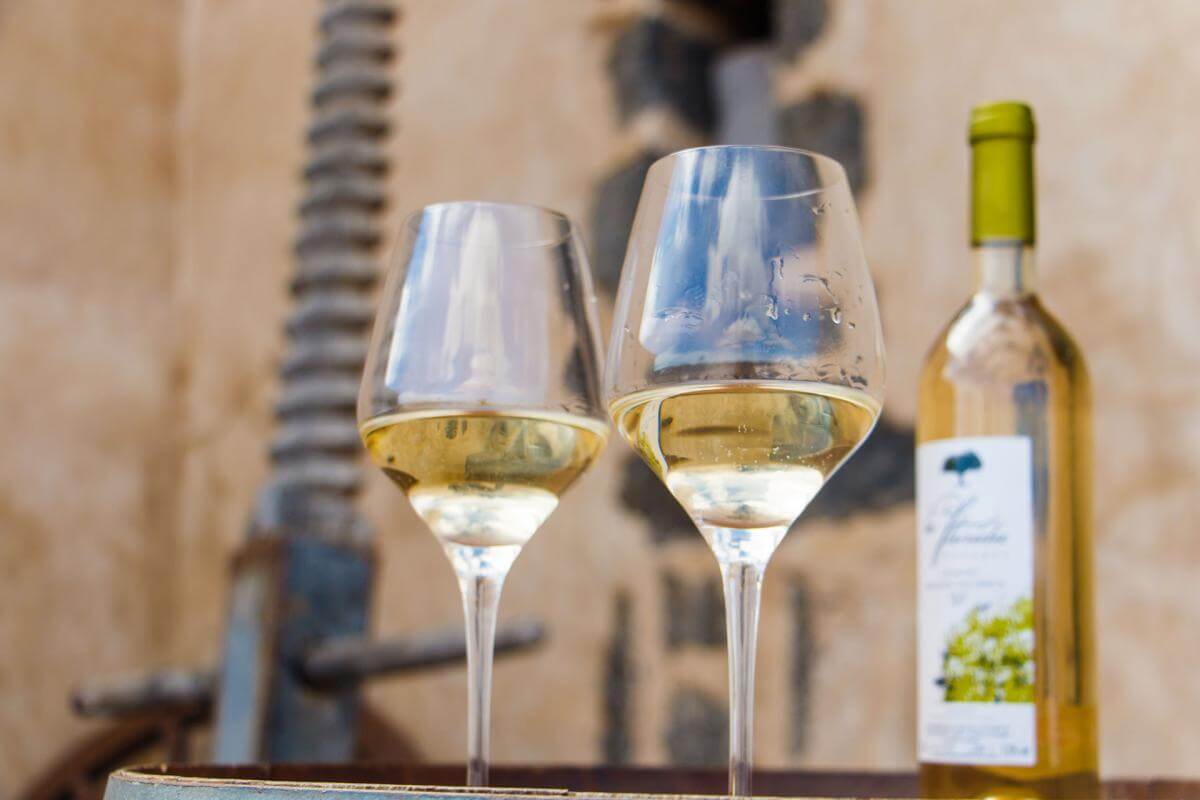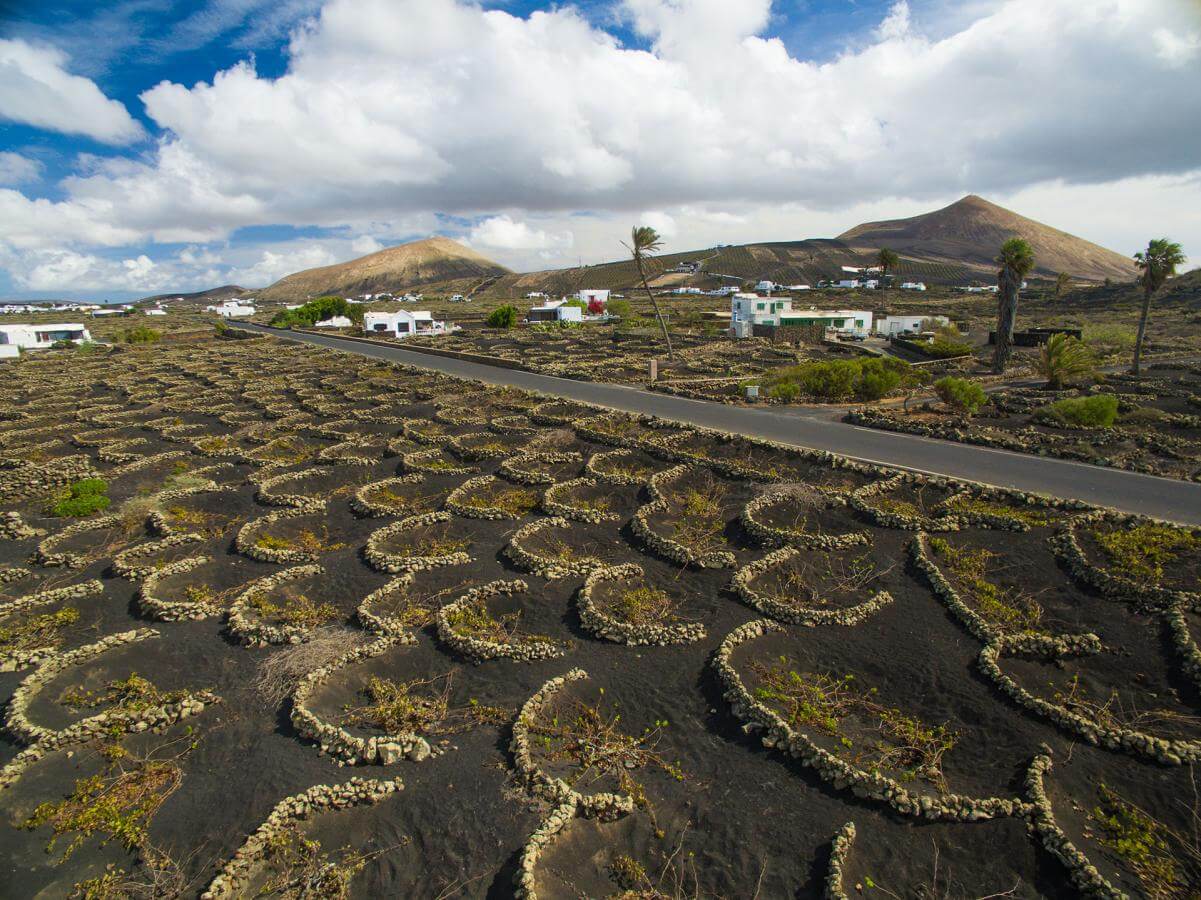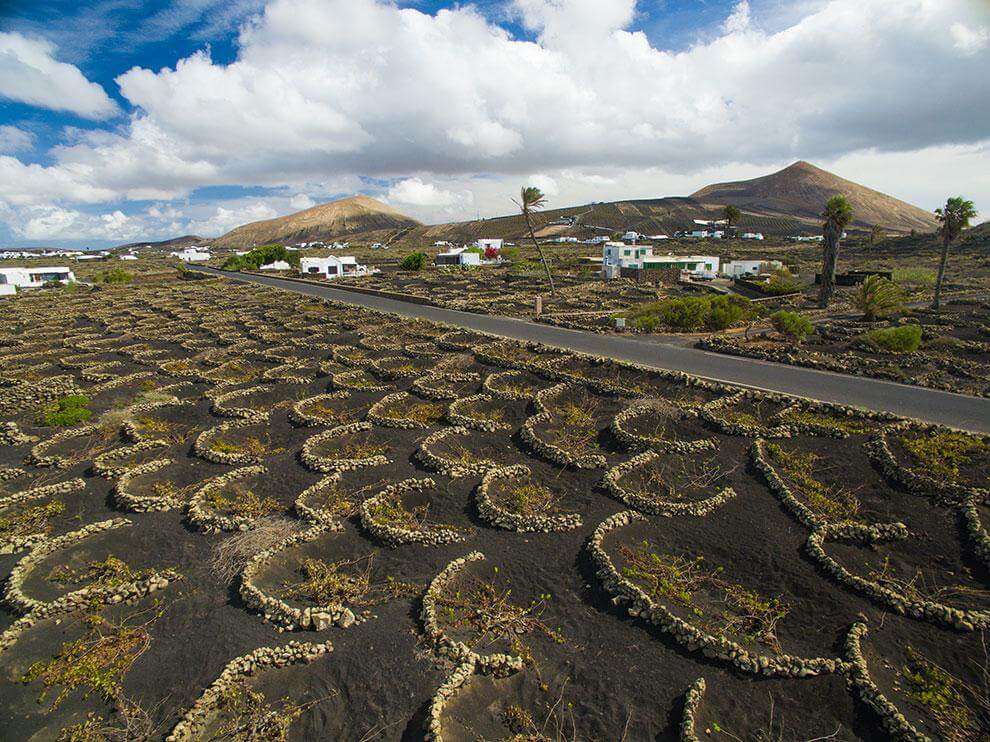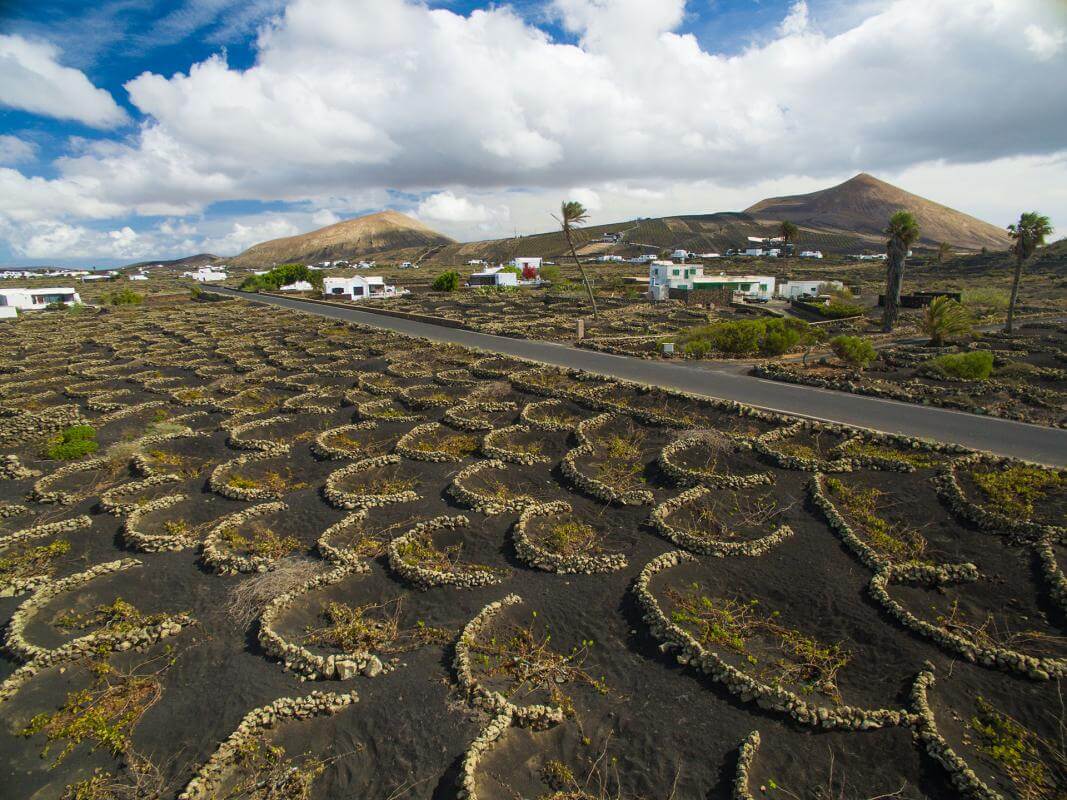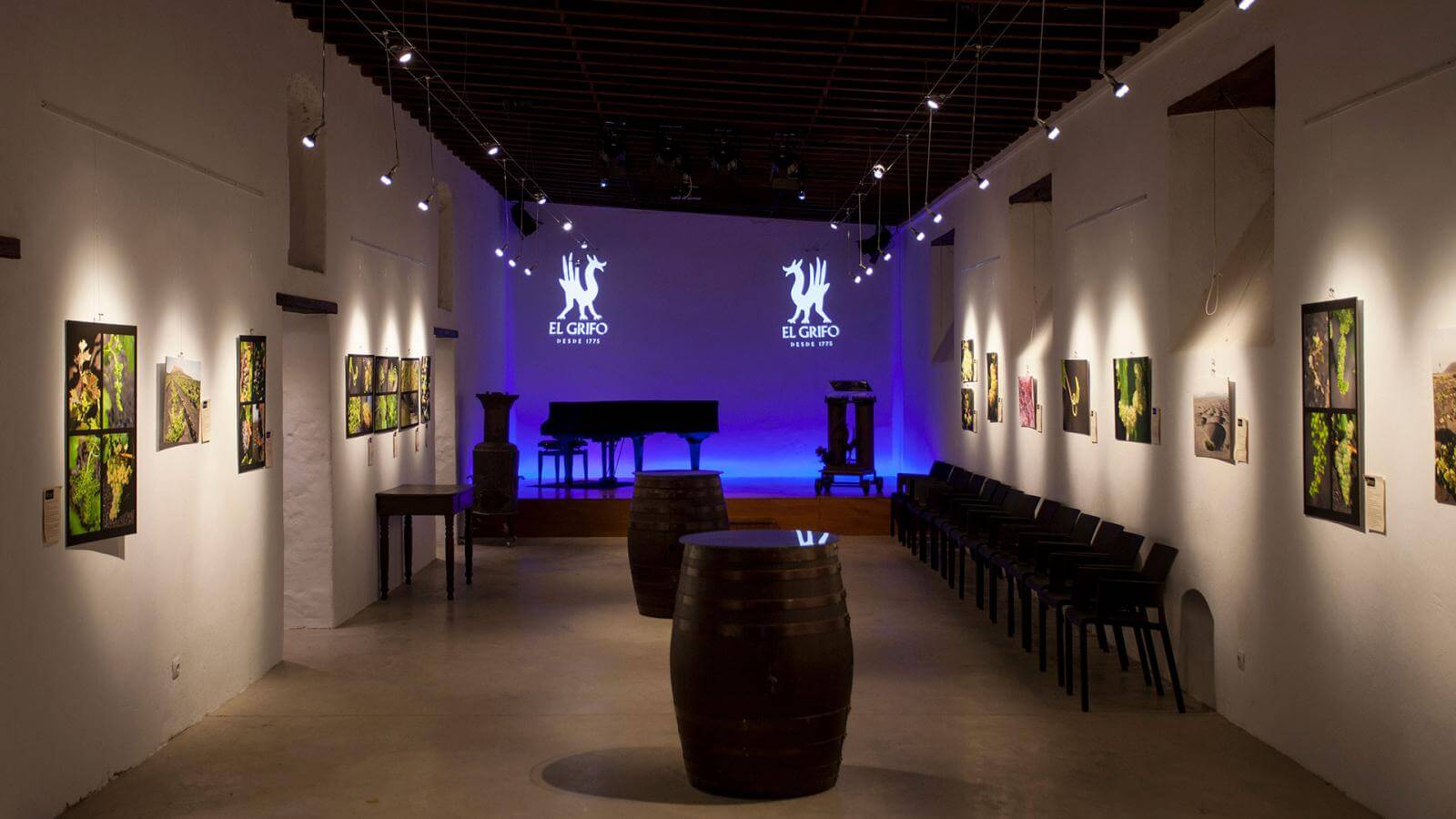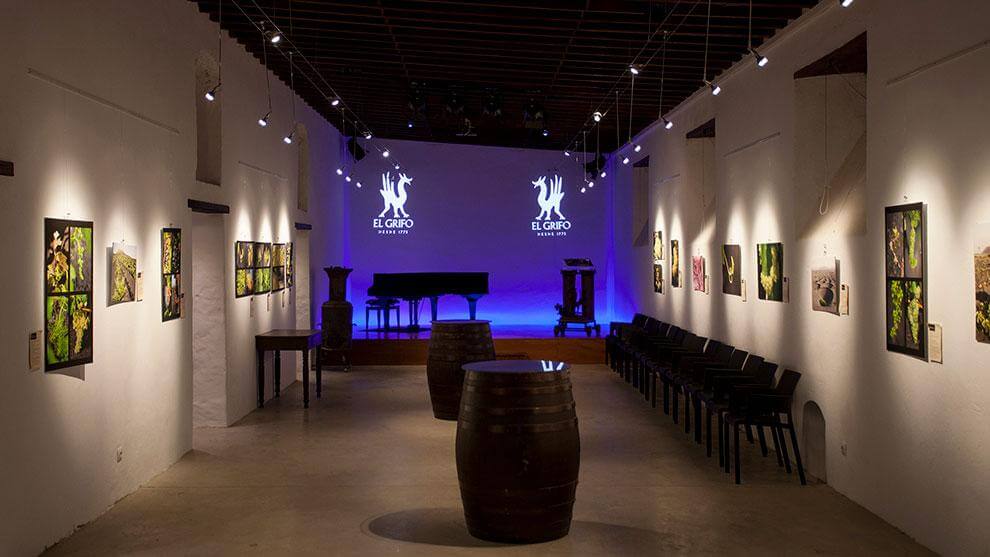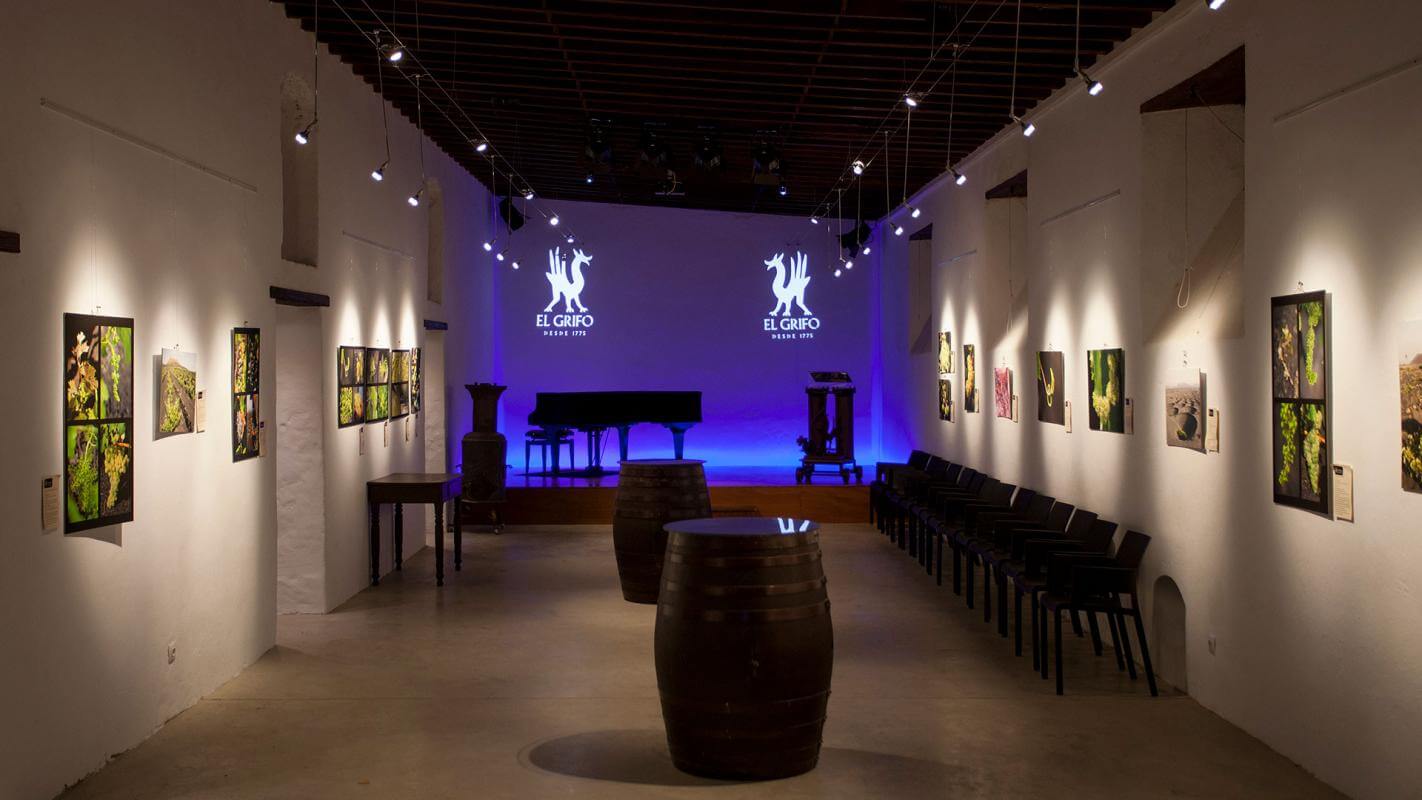 Contenido
Gourmet restaurants 
The Isla de Lobos restaurant is run by Gonzalo Calzadilla who was recently recognised as the best chef in the Canary Islands in the prestigious GastroCanarias awards. Calzadilla has a sustainable food philosophy focused on the consumption of locally produced products. His cooking fuses contemporary techniques with traditional Canary Islands cuisine. The Isla de Lobos restaurant is situated in the Princesa Hotel in Yaiza and has a close relationship with the local artisan food producer La Finca de Uga.  
Contenido
The Lilium restaurant, in Arrecife, has a well-deserved reputation for a traditional cuisine with an evolving style that incorporates modern touches. The restaurant relies on a passionate team that believe in delivering first class service every time. Lilium's menu reflects a philosophy of subtle flavours and creative experimentation. There are dishes such as the banana and chorizo croquettes with a mint mayonnaise sauce, panko-battered goat cheese with blackberry sauce, and fried octopus' tentacles with chickpea hummus and roasted peppers.  
Contenido
In the décor of the La Cañada restaurant, in Puerto del Camen, natural stone and wood predominate. This eating place is famous for original starters such as carpaccio and scrambled eggs with blood sausage and wild asparagus. Fresh meats and fish from the local coastline are always prepared with the utmost care.    
Contenido
Amura, on the Puerto Calero promenade, has been commended with two suns in the Repsol Guide. This recommendation derives from the restaurant's commitment to seasonal cuisine, made with local ingredients, that is flavoured with signature touches. 
Imágenes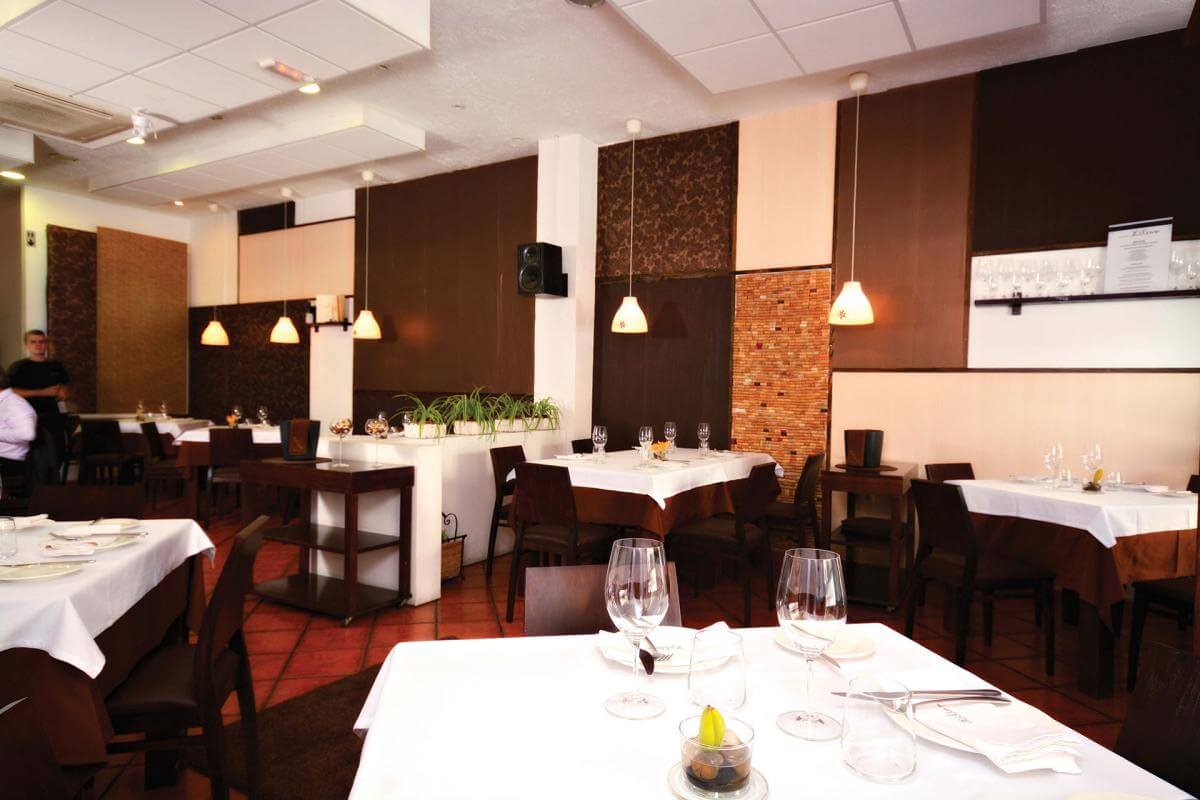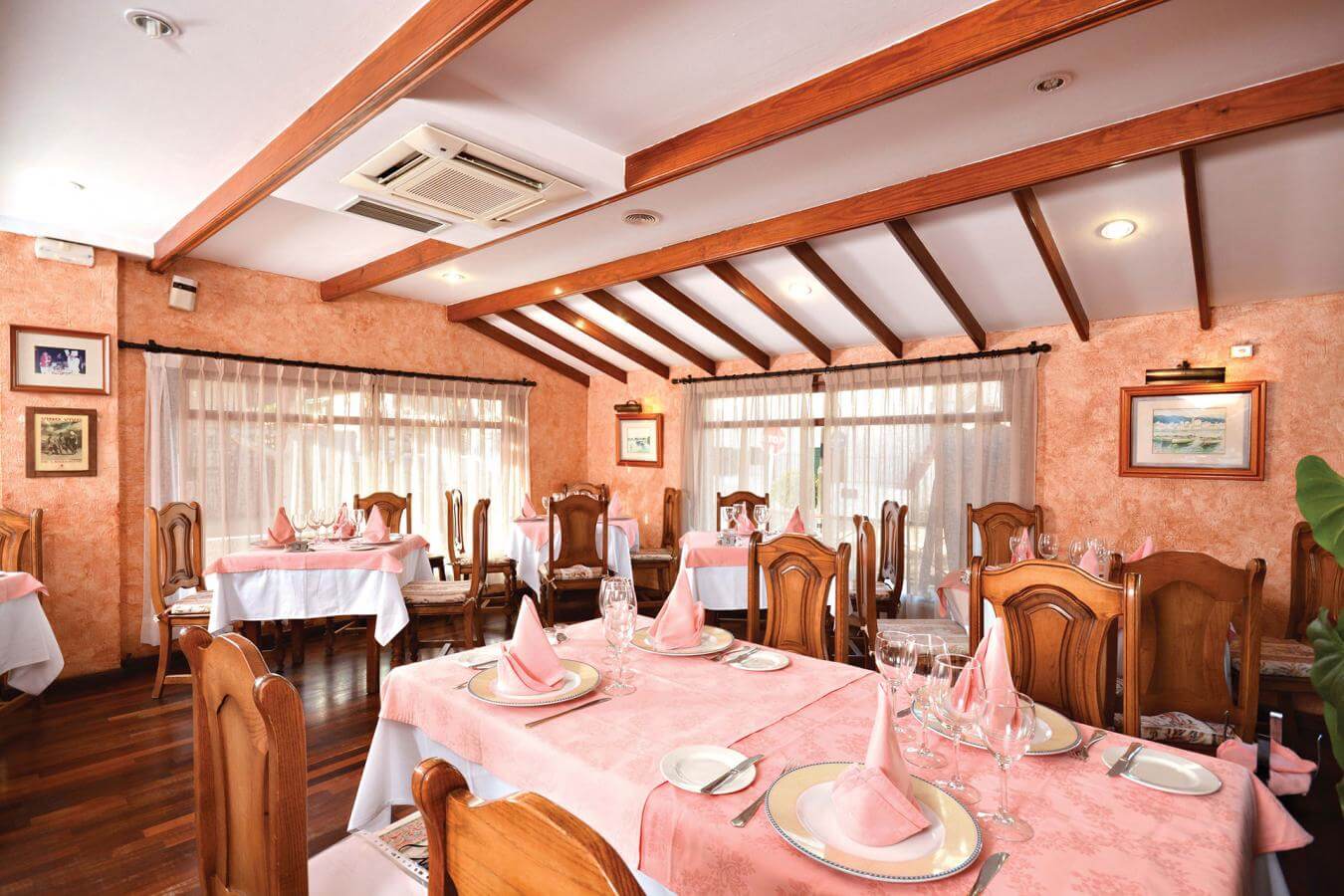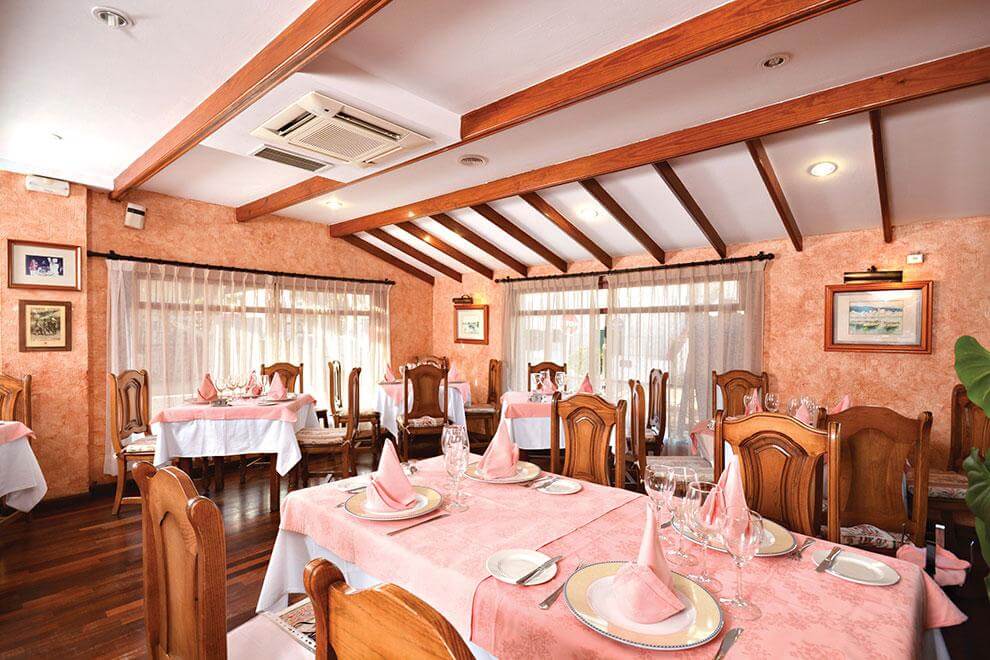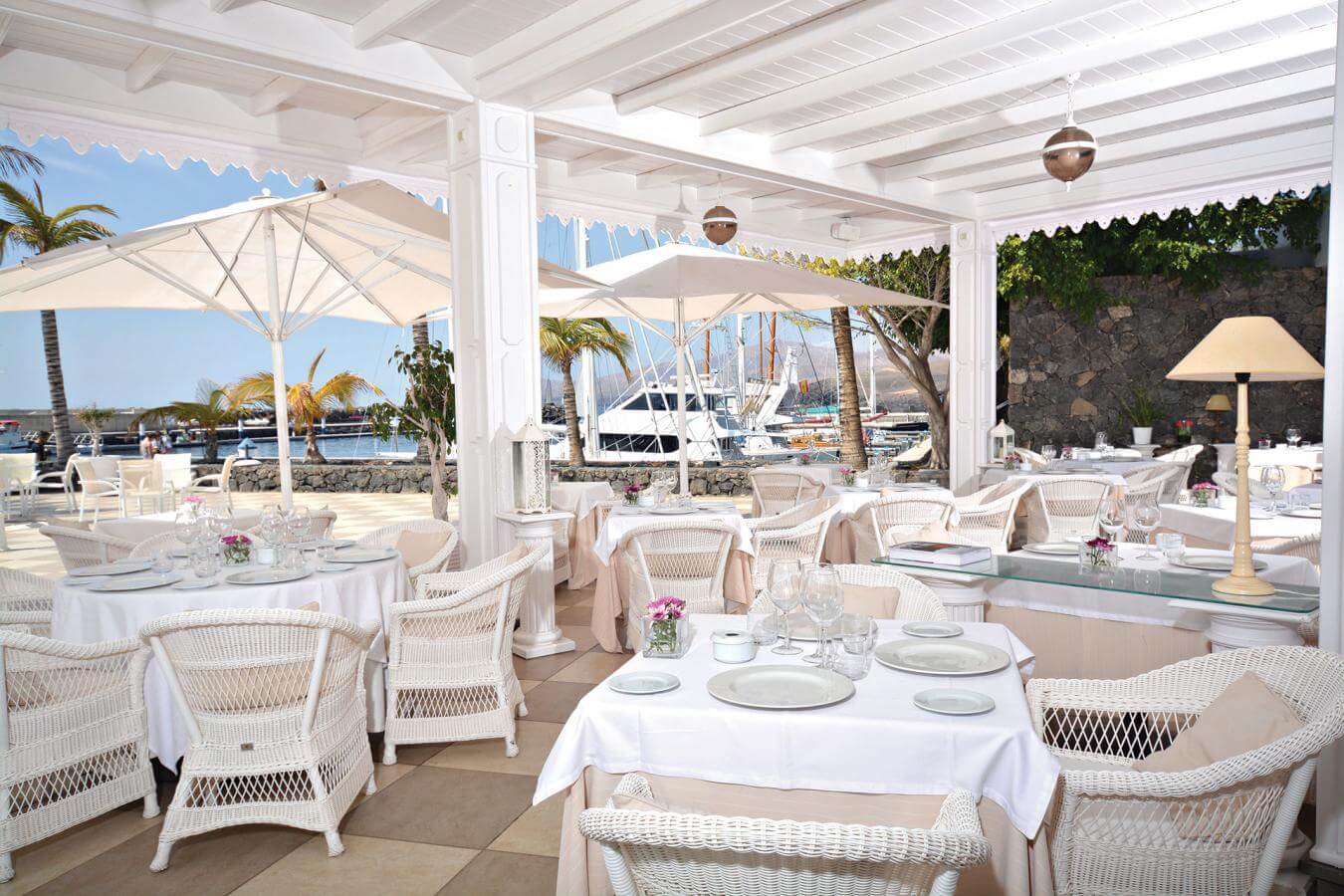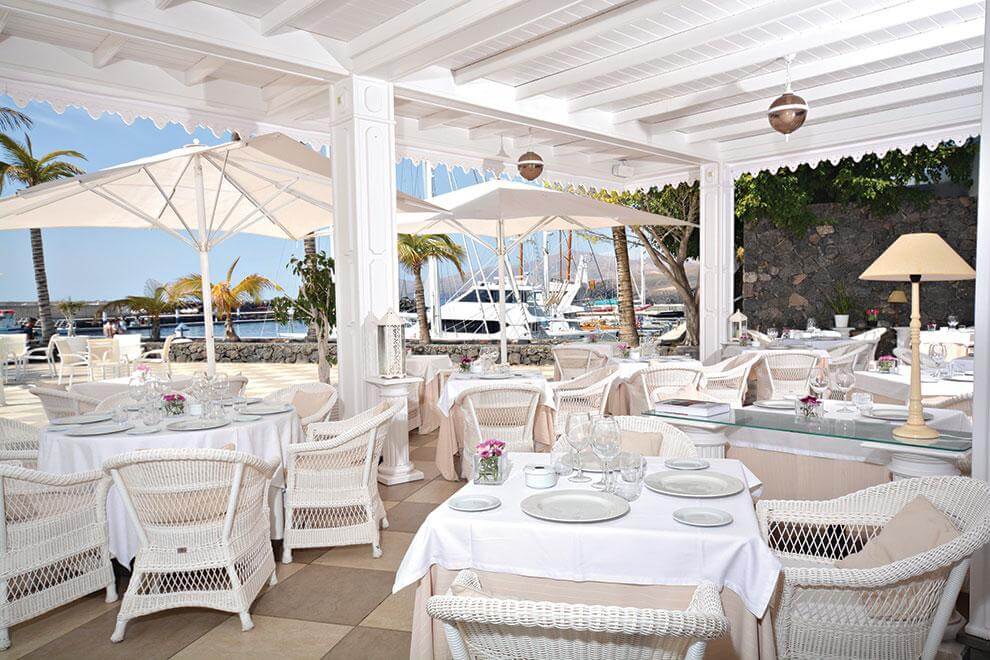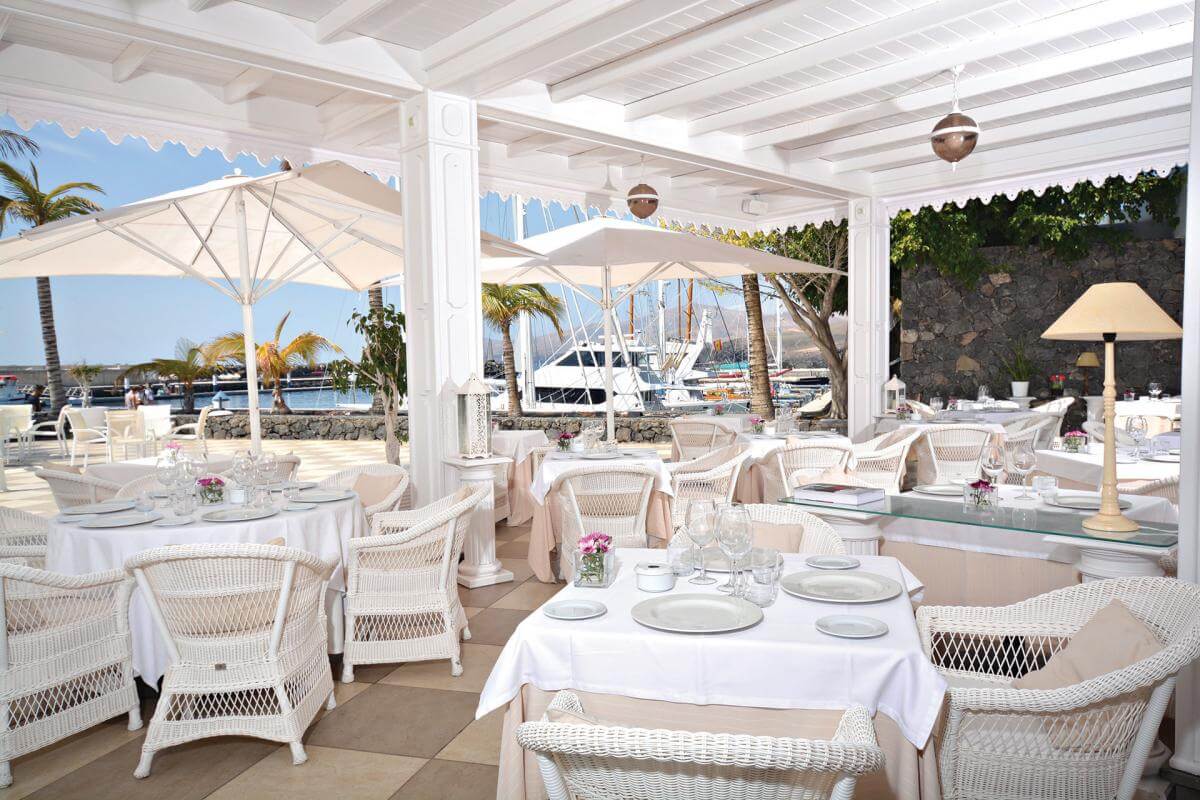 Contenido
Aguaviva, in the Playa Honda, has been written about in the Michelin Guide to restaurants as a restaurant committed to finding a balance between contemporary cuisine and traditional cooking. The premises are located in a villa close to a quiet residential area. For diners that wish to eat outside, the restaurant includes a beautiful terrace.  
El Risco, in Famara, is located very close to the ocean. The restaurant has incorporated a huge window into its design which showcases a view of Famara beach, the Atlantic and some nearby cliffs. Restaurant service is friendly and low key. The priority is to make diners feel at home as they enjoy Canarian cuisine with soft modern touches.  
The Arenas Lounge restaurant, in Puerto del Carmen, is headed by the ever creative Luis León. Dishes such as wild salmon sashimi, smoked monkfish carpaccio, and the classic scallops with courgettes are served in front of a panoramic view of a picture perfect garden with a pergola and swimming pool. 
Besides the restaurants and cooking professionals mentioned above, Antonio Hernández Abreu is a chef of merit in Lanzarote. He has done a great job at producing some fabulous traditional Canarian cuisine in La Era, in Yaiza. Joao Henrique Faraco is another noteworthy chef. He works at Coentro in Playa Blanca. At the fifth edition of the Salón Gastronómico GastroCanarias, Faraco was named as the best chef in the Canary Islands. David Díaz, meanwhile, from Atlántico Lounge, in Puerto del Carmen loves to break rules with dishes such as Grilled octopus on a bed of colichoco (which is cauliflower with white chocolate). 
Imágenes