Contenido
With 169 kilometres of Atlantic coastline and 26 beaches, Lanzarote has plenty for the ocean loving tourist to discover. 
Imágenes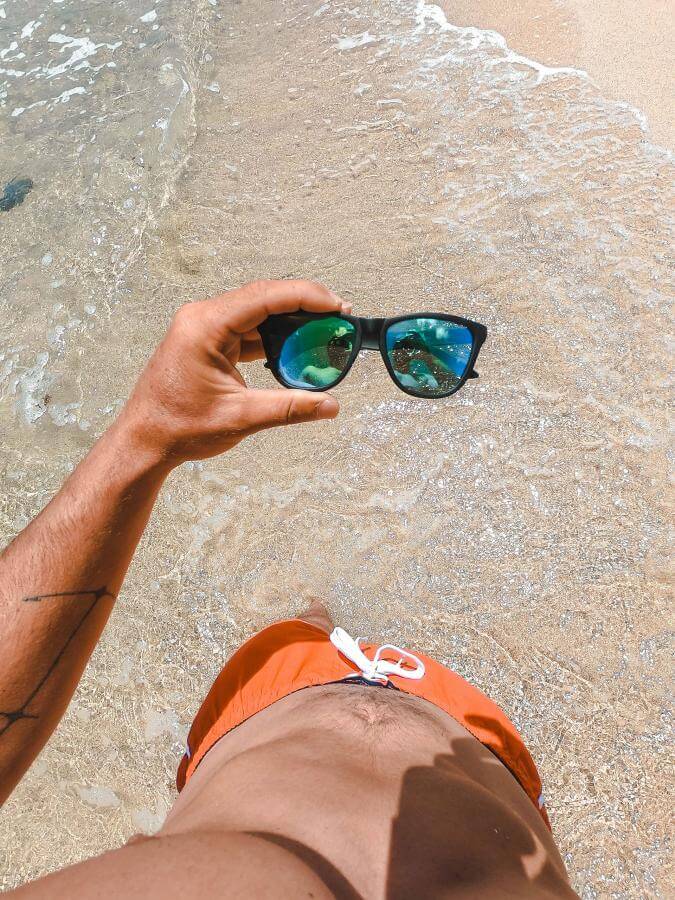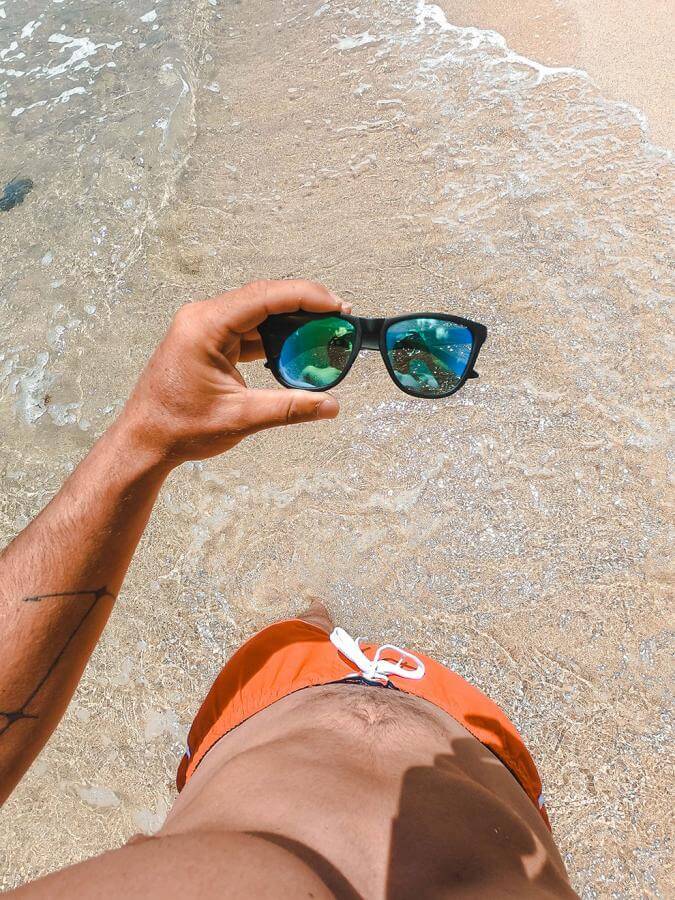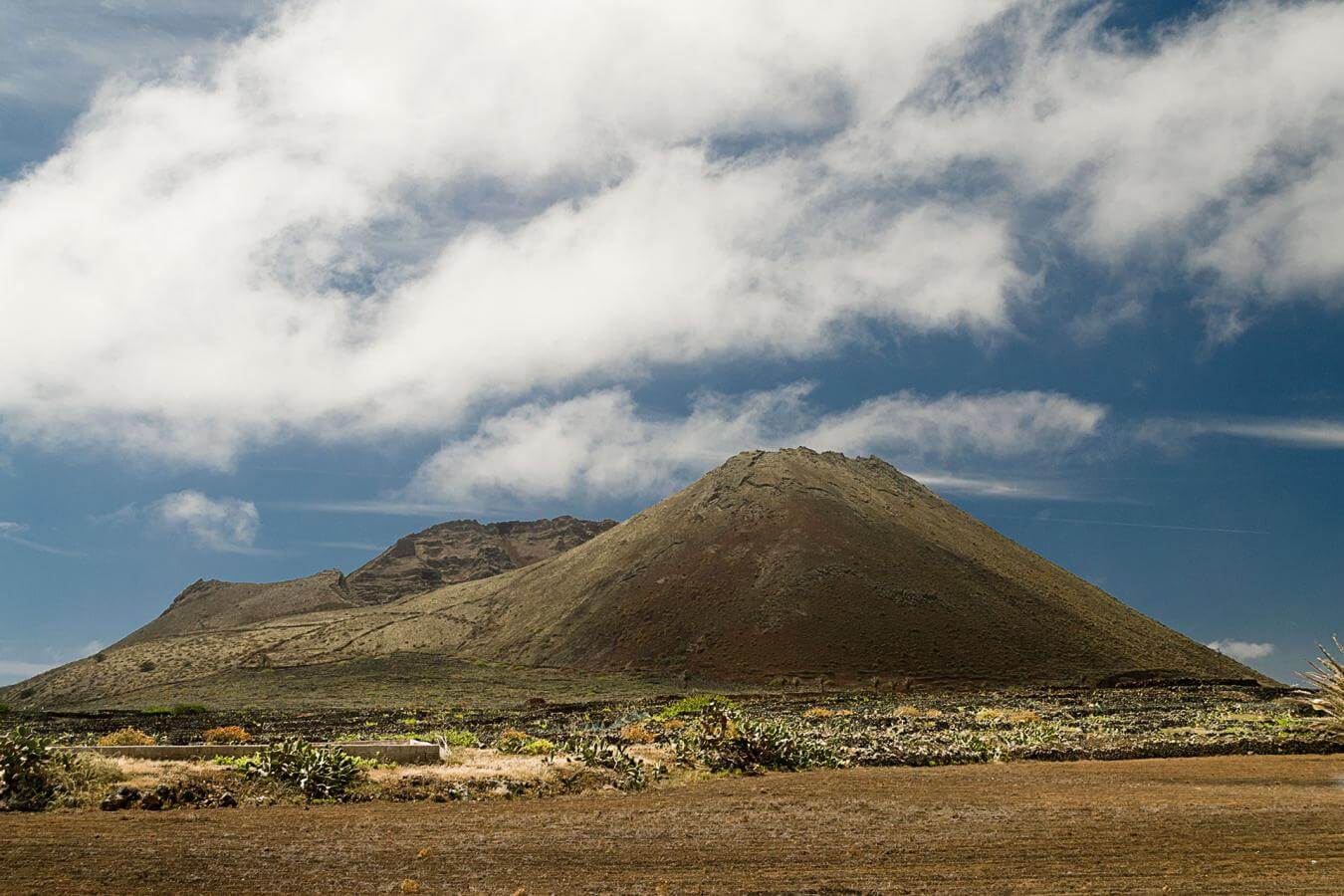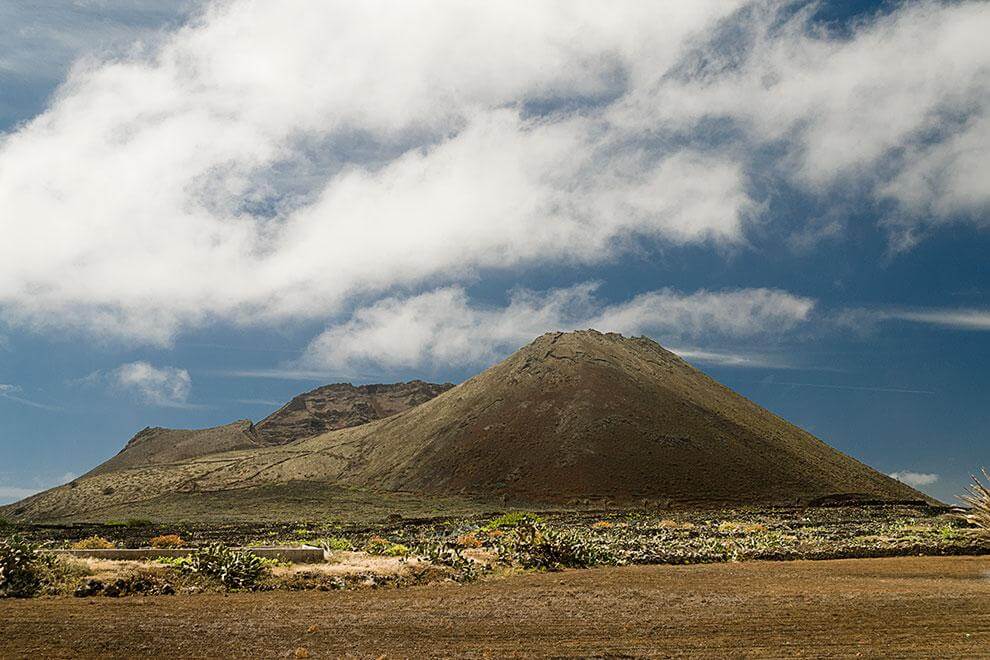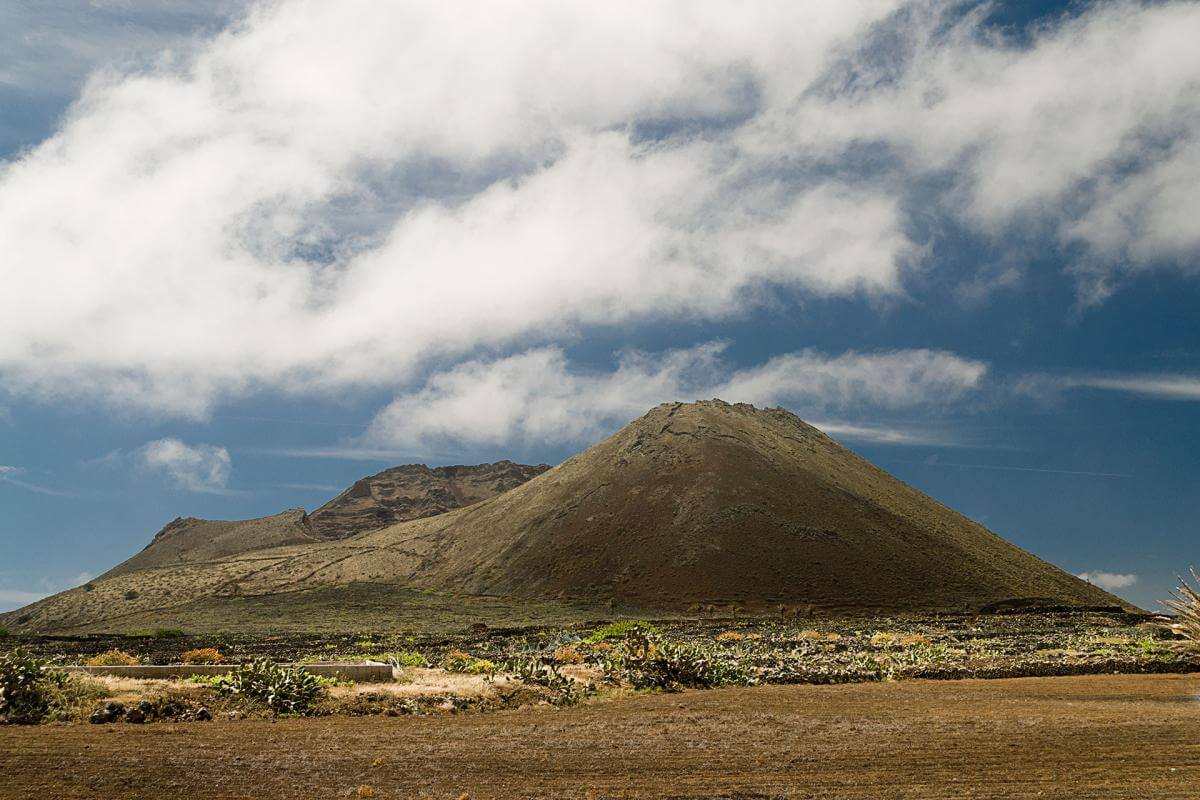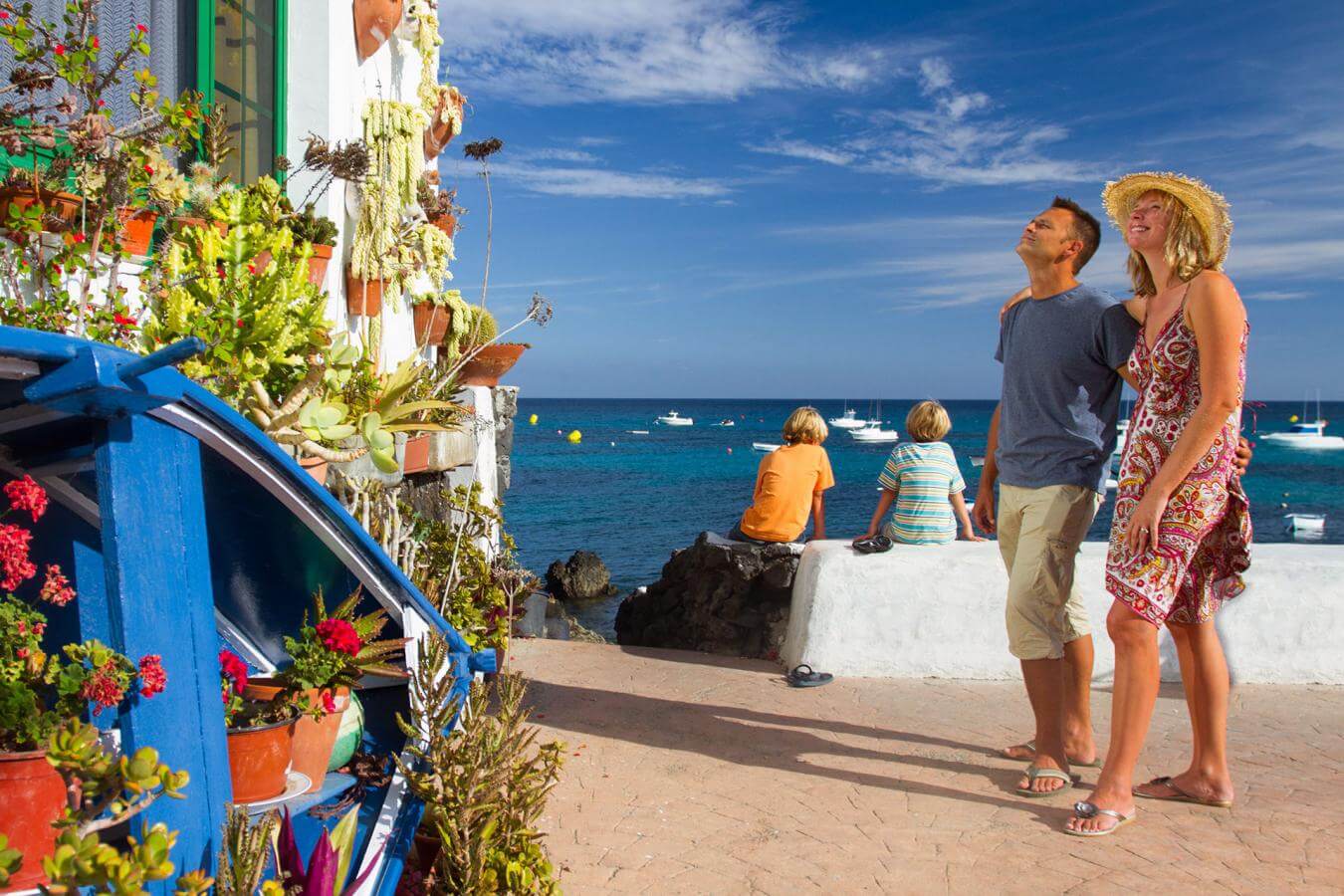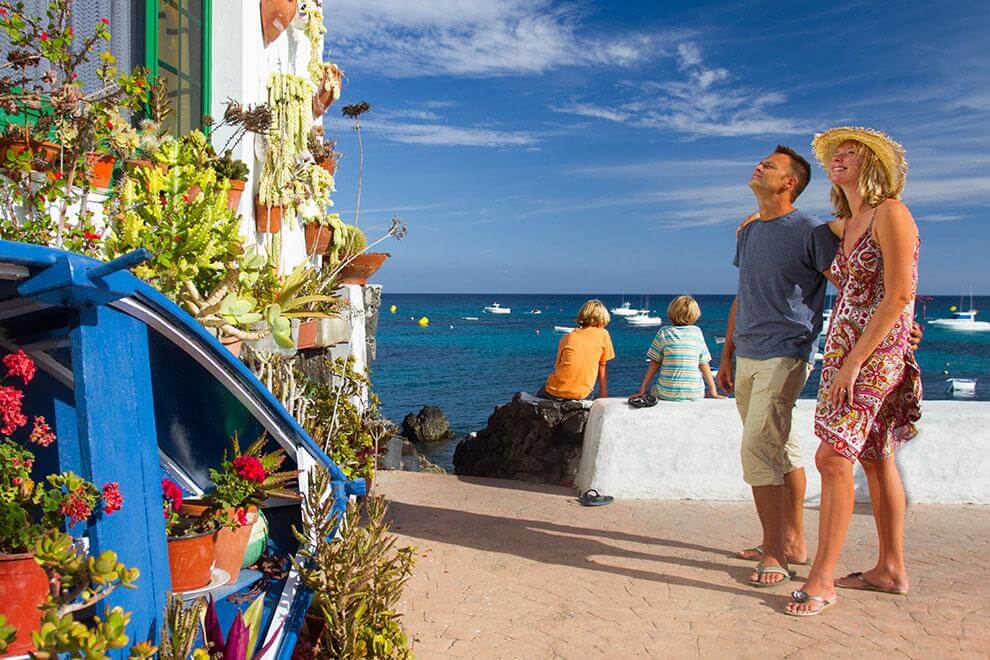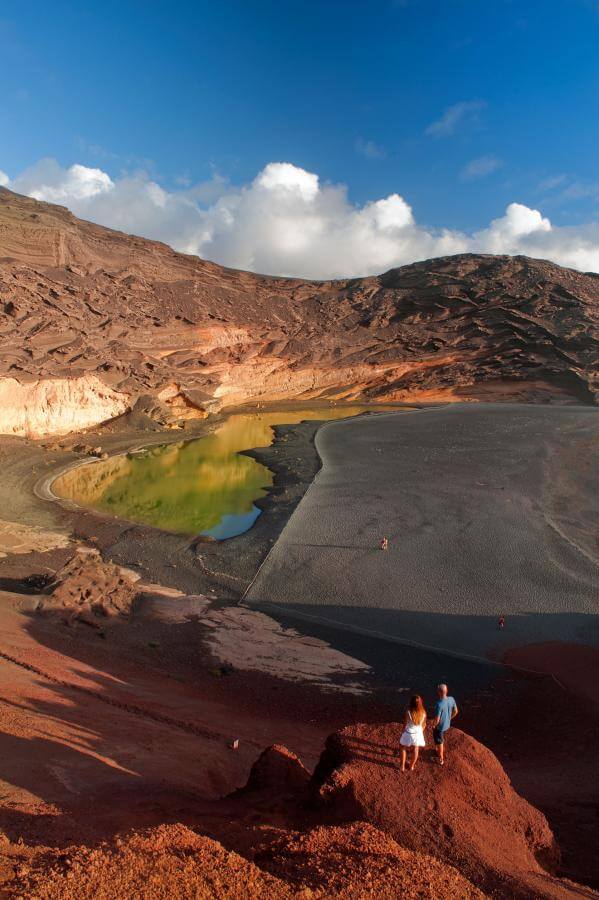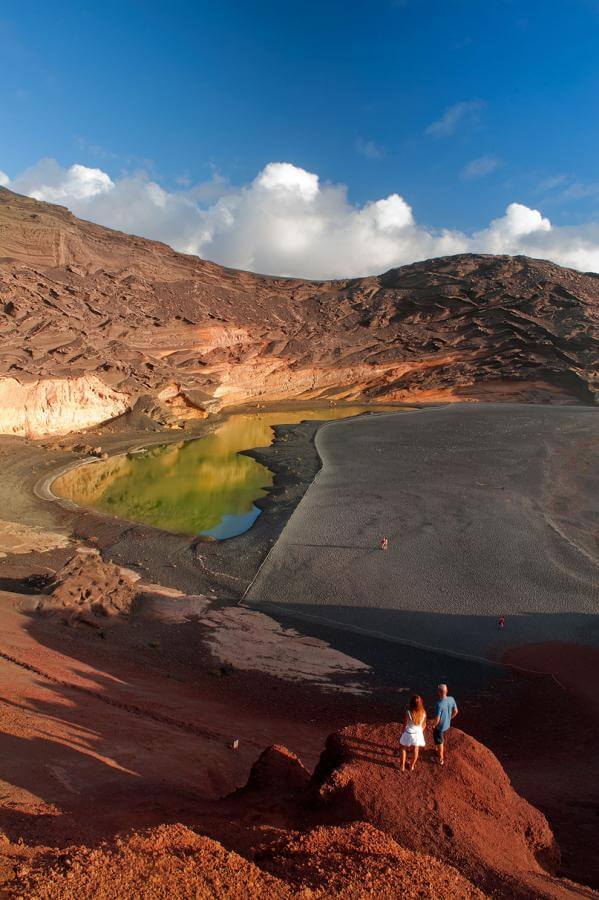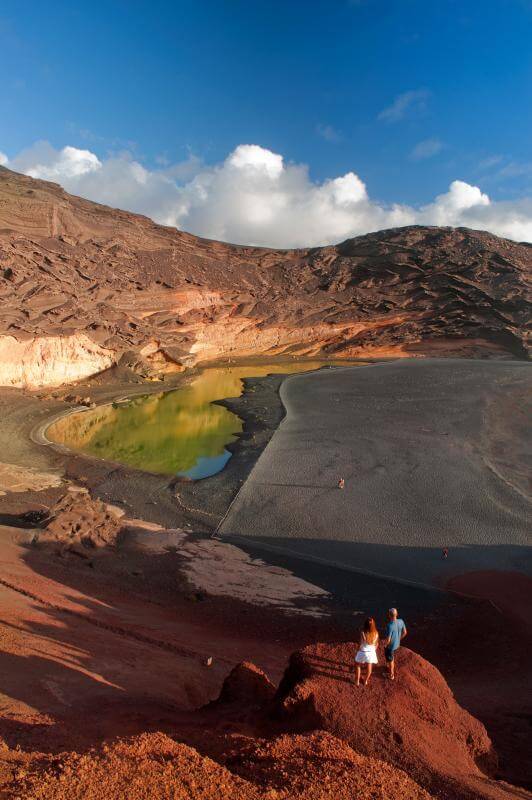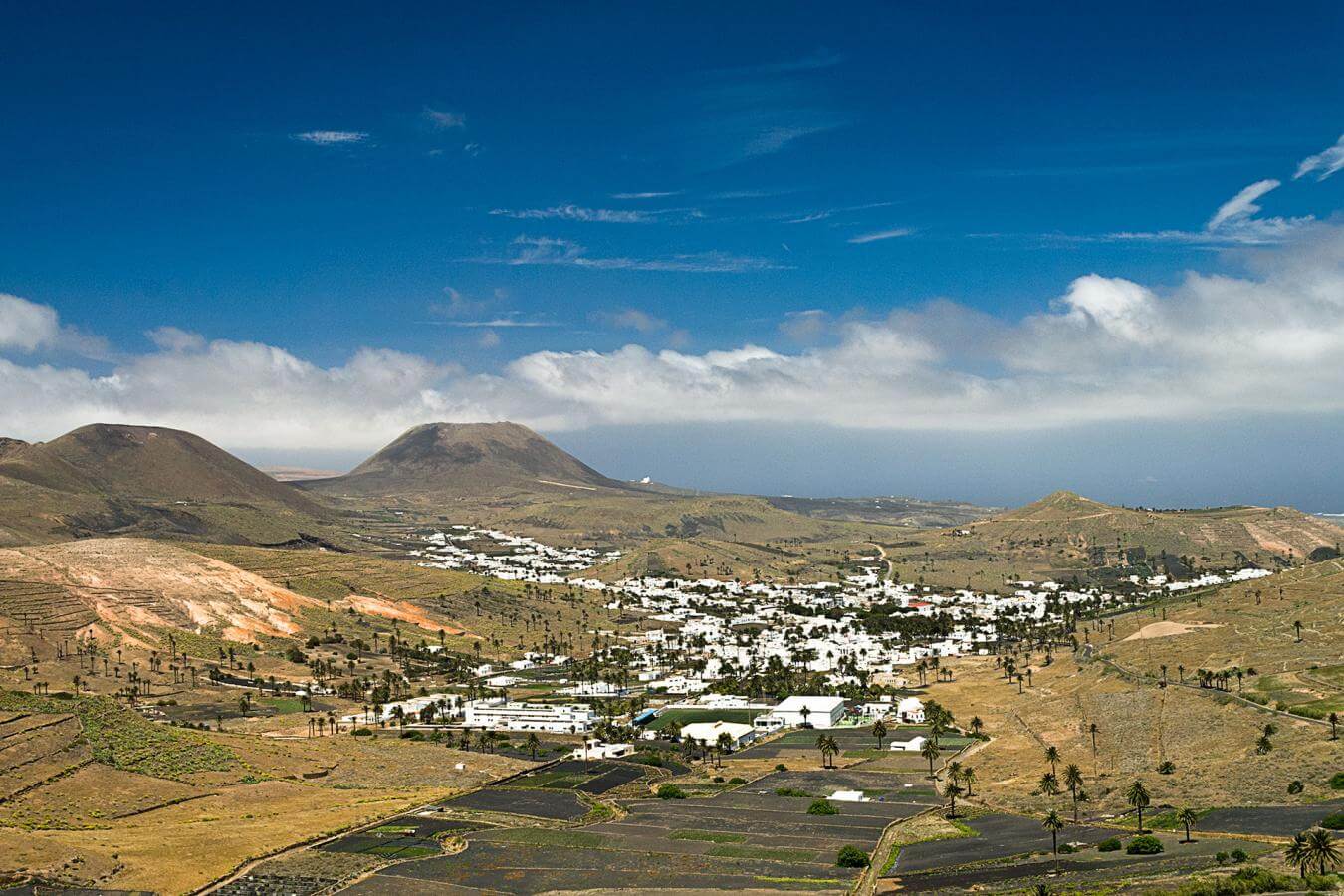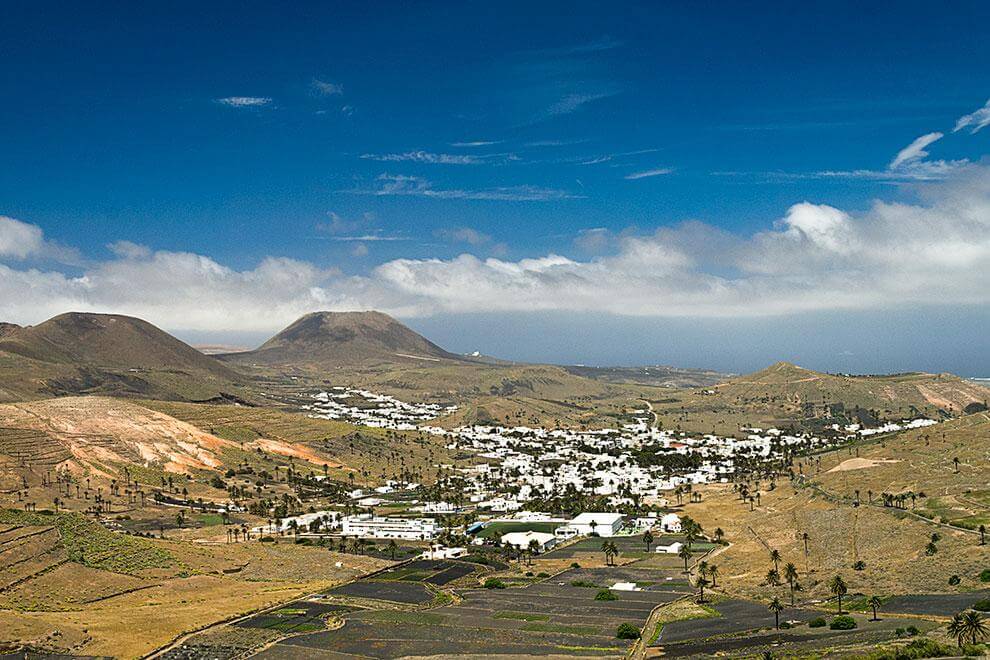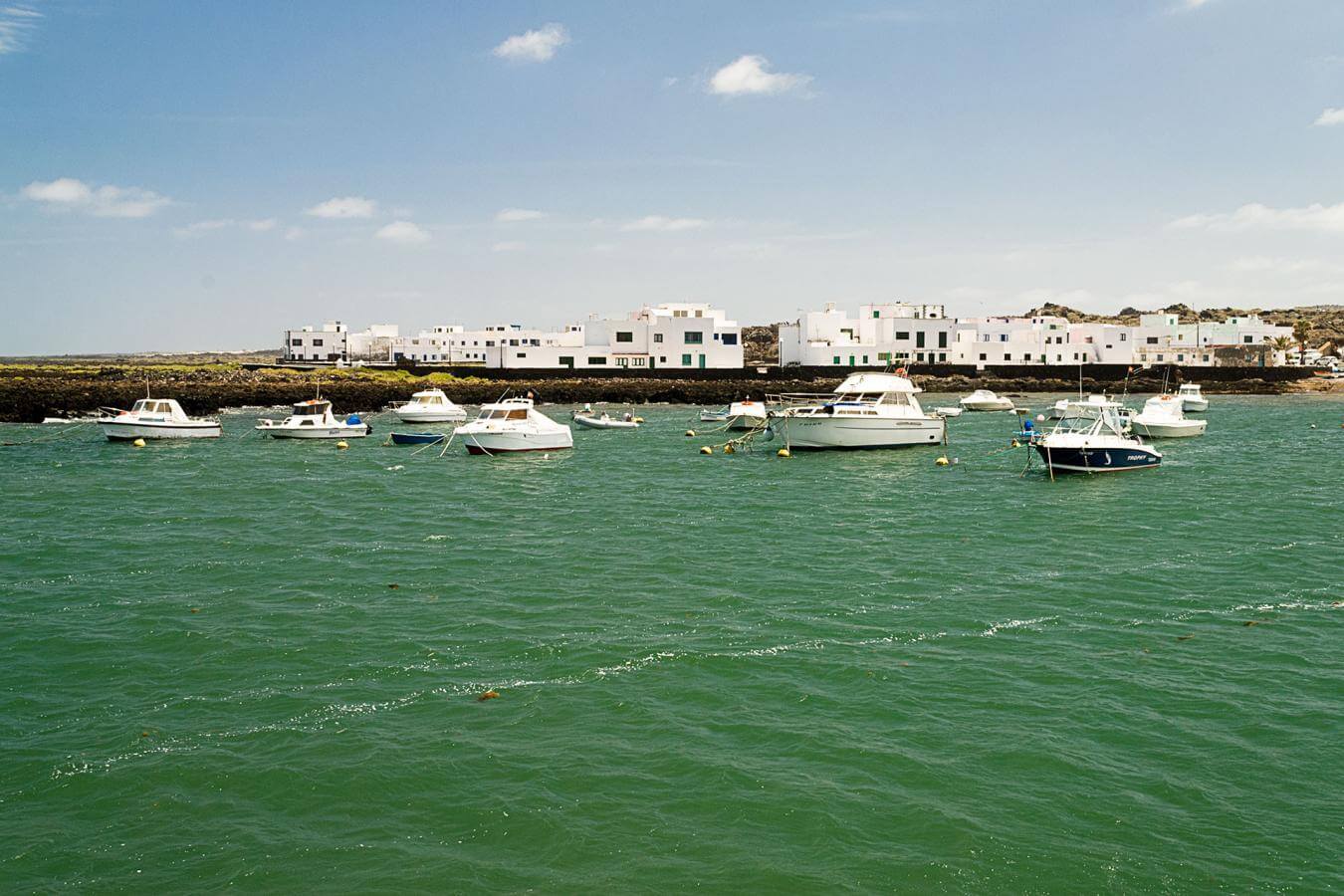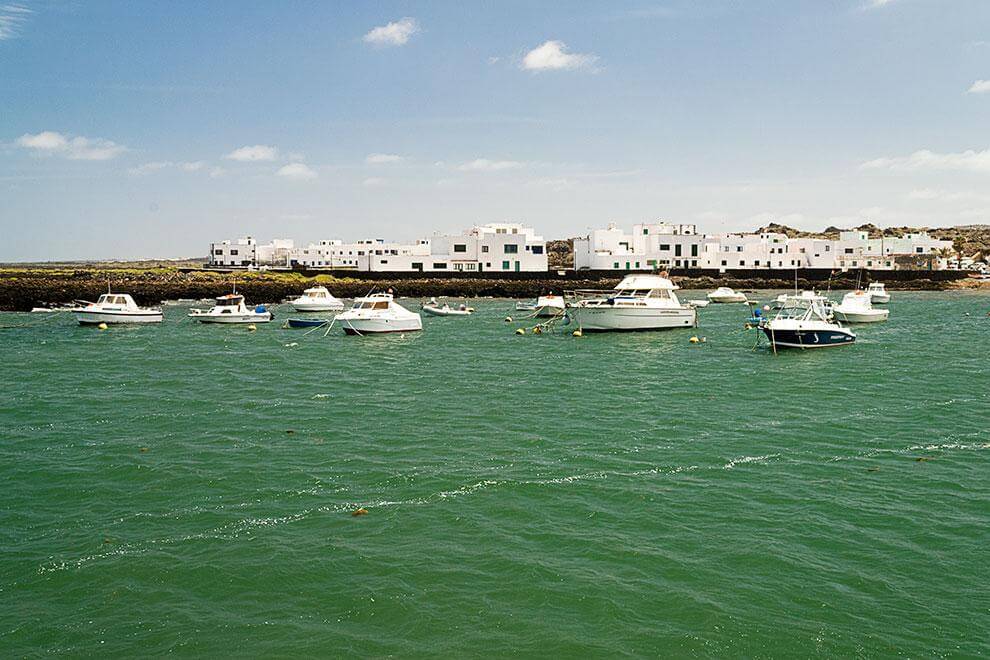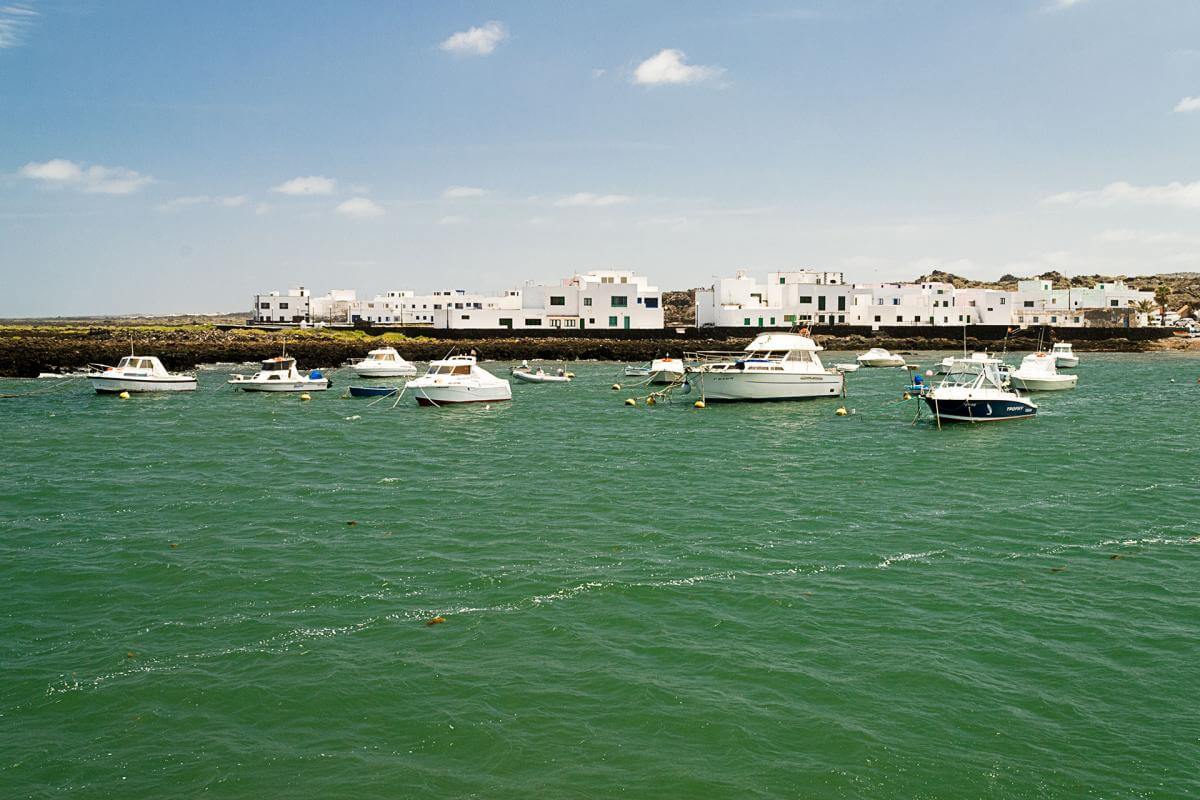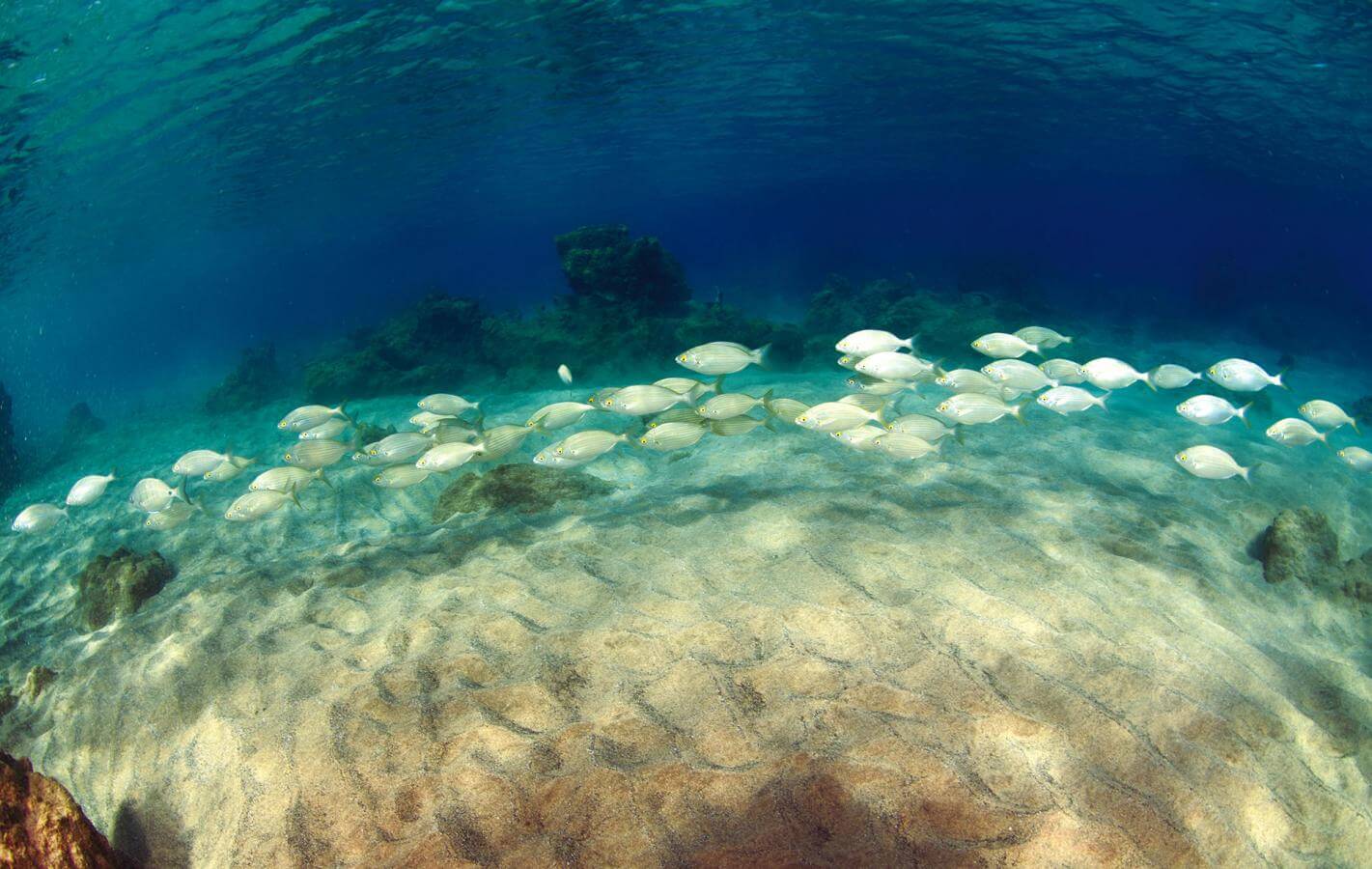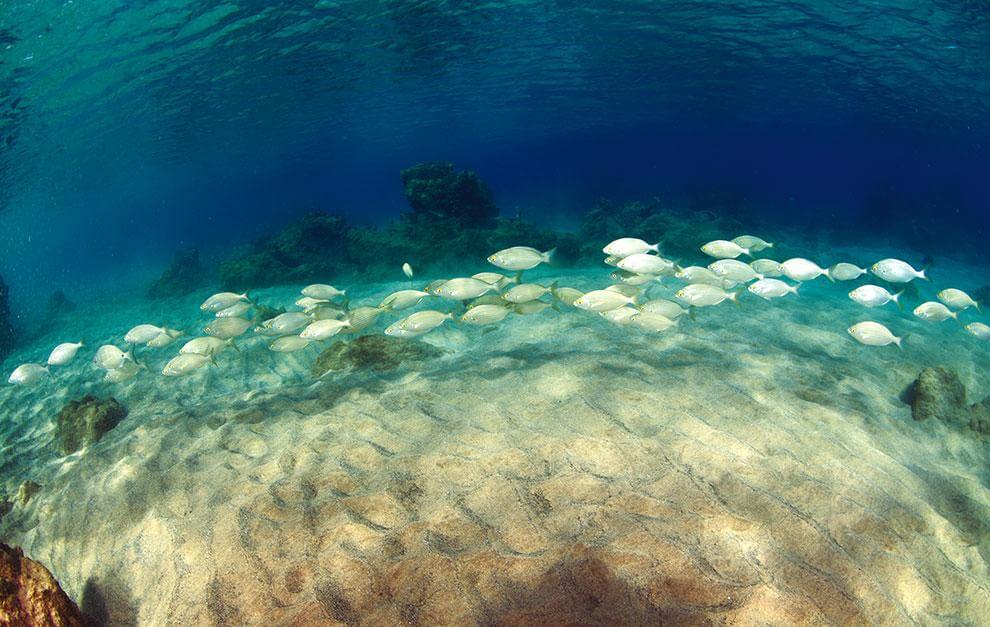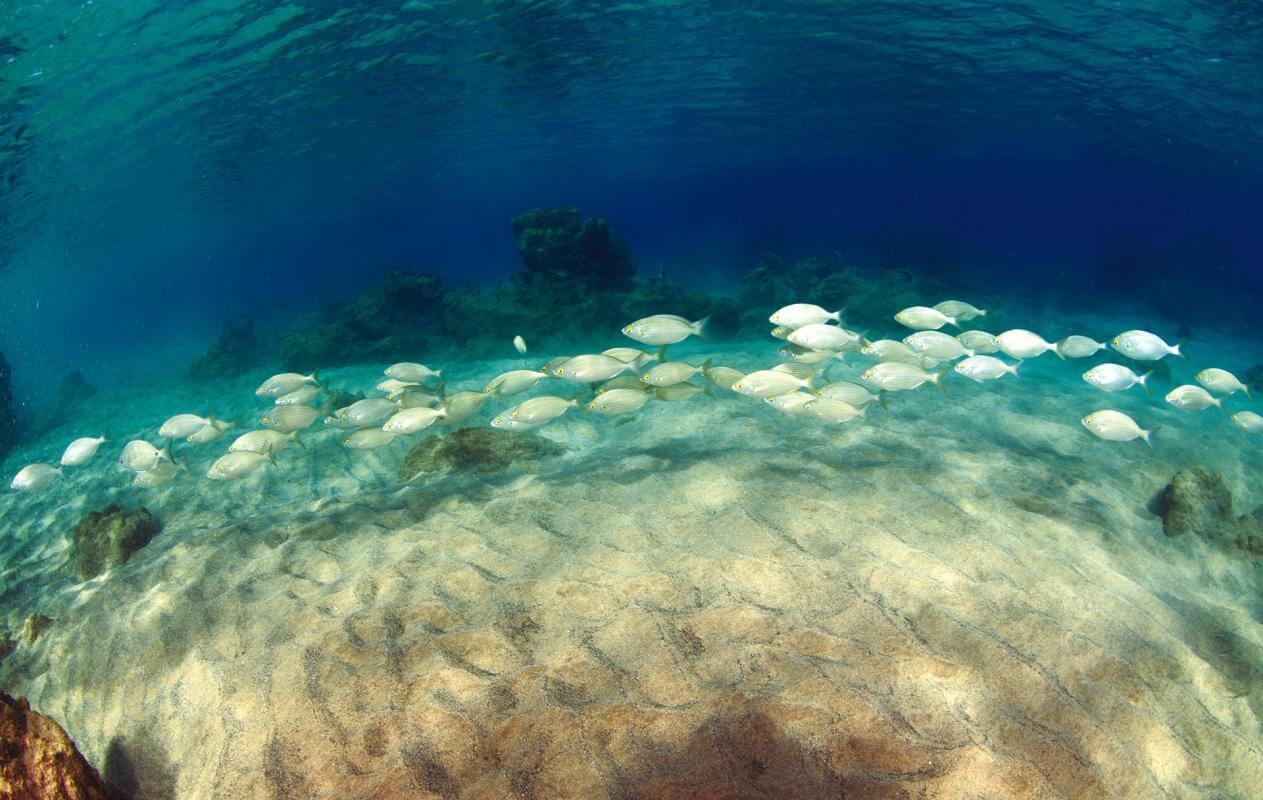 Contenido
Lanzarote, located on the west of the Canarian archipelago, is a designated biosphere reserve which has inspired artists such as the world famous sculptor and architect César Manrique. It is an island full of beautiful landscapes, magical towns and friendly people. Taking a route through the seaside towns of Lanzarote is a great way to discover more about the island.
Imágenes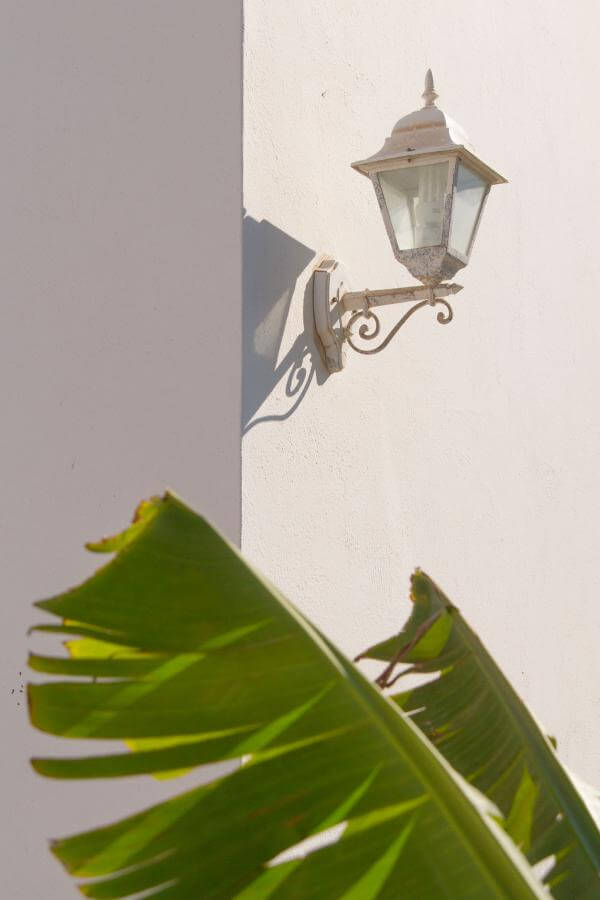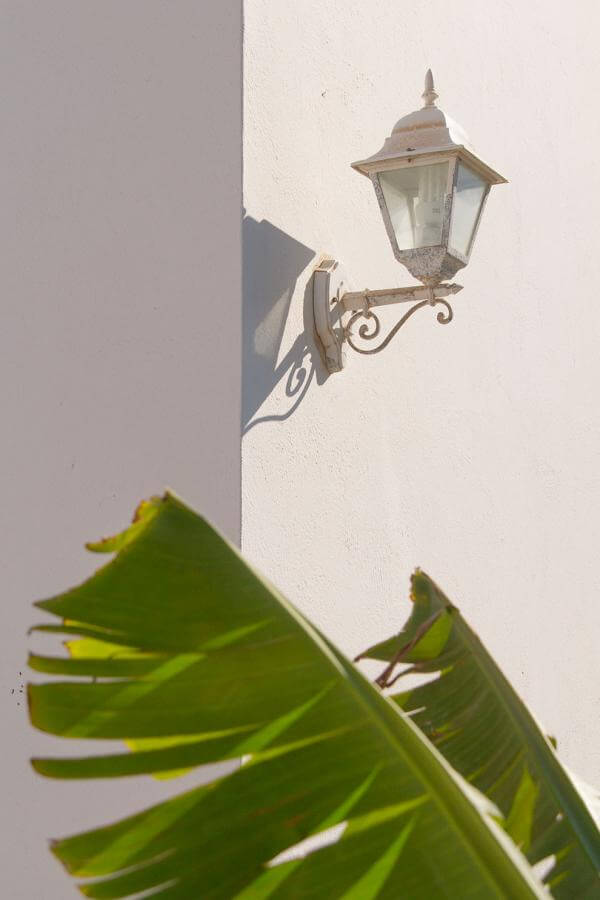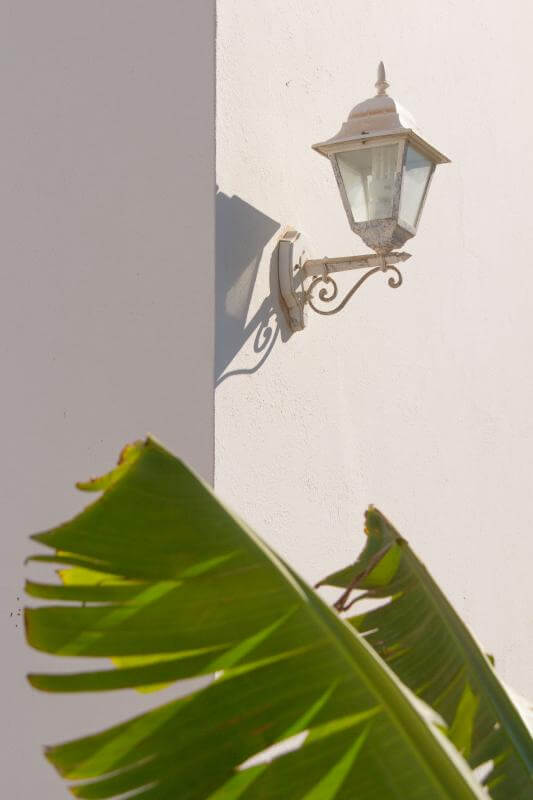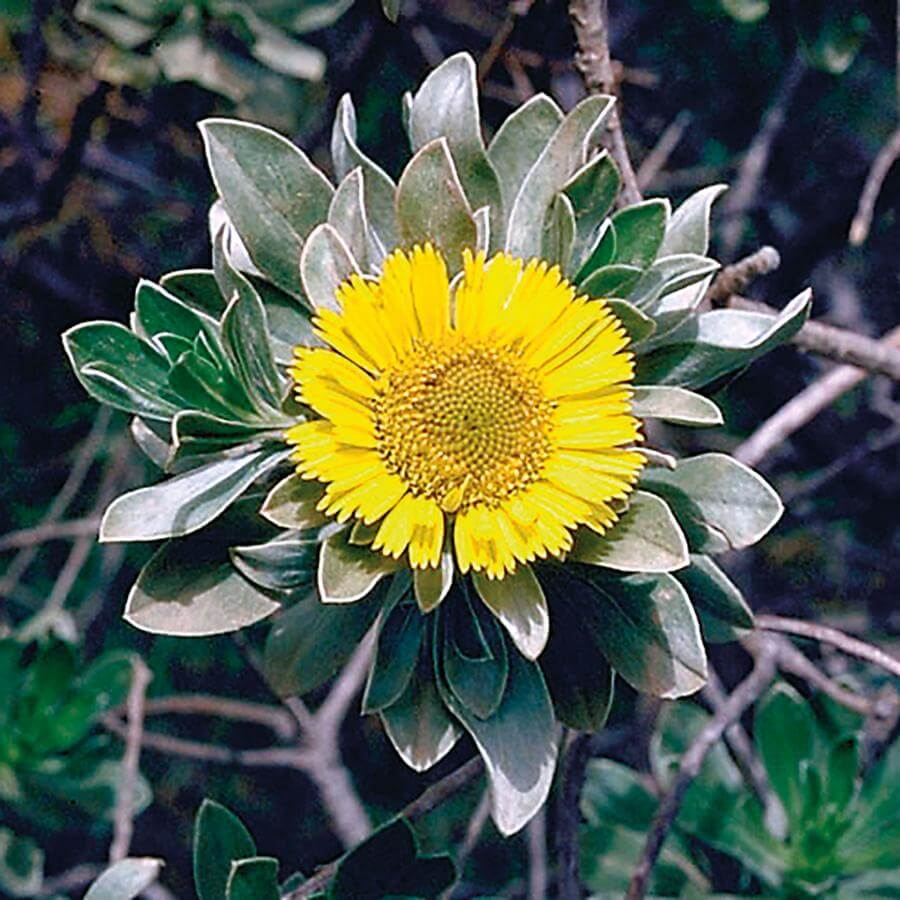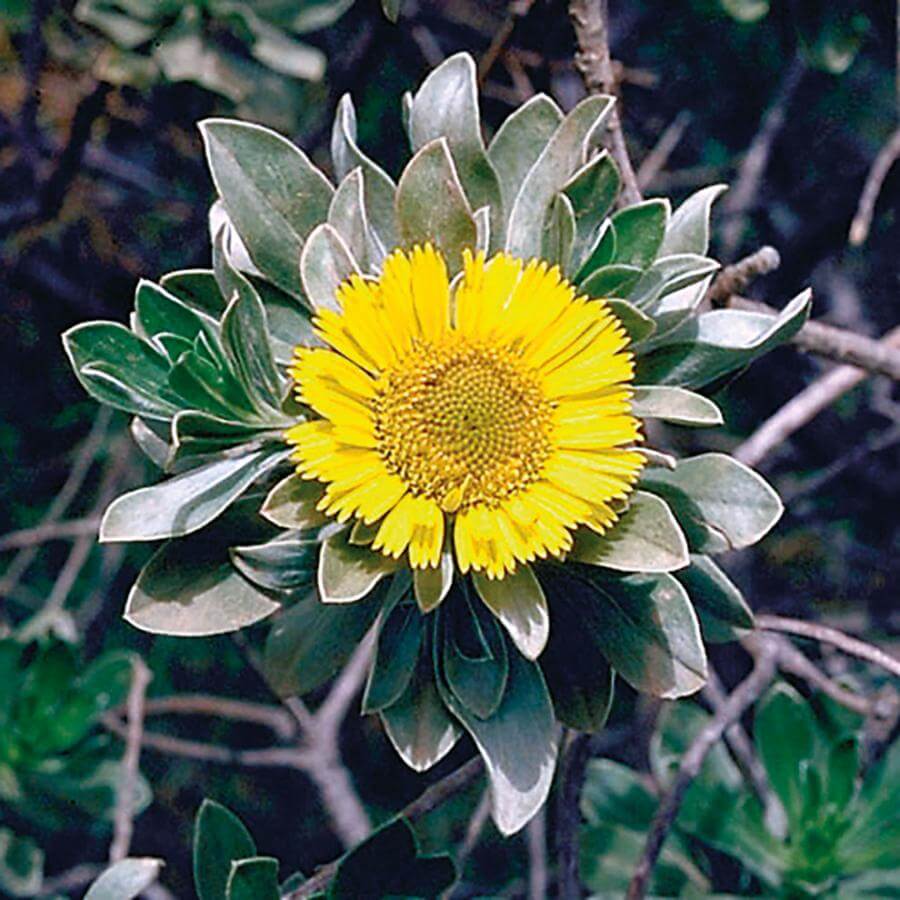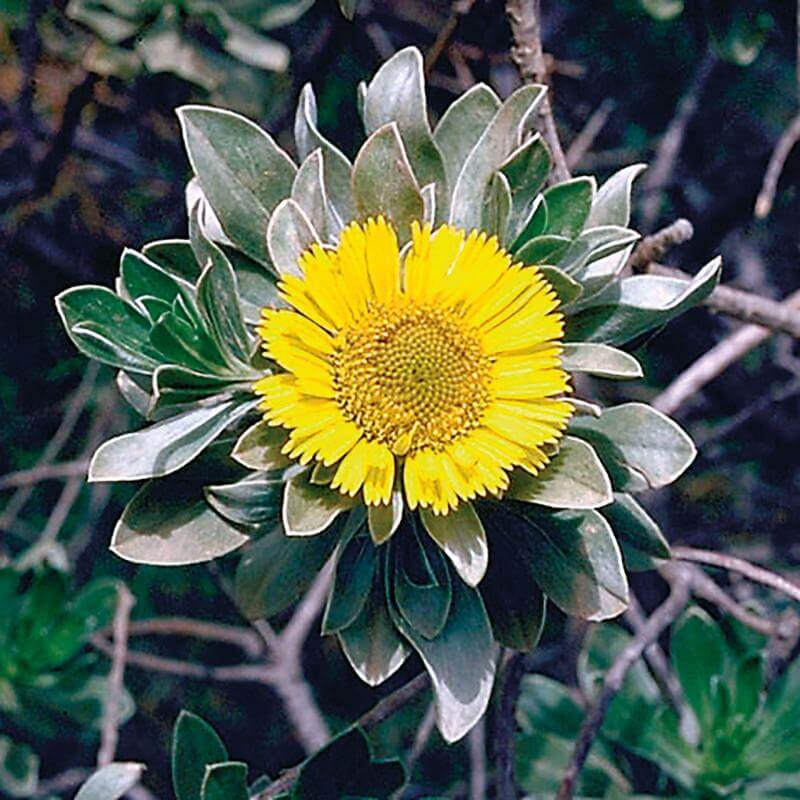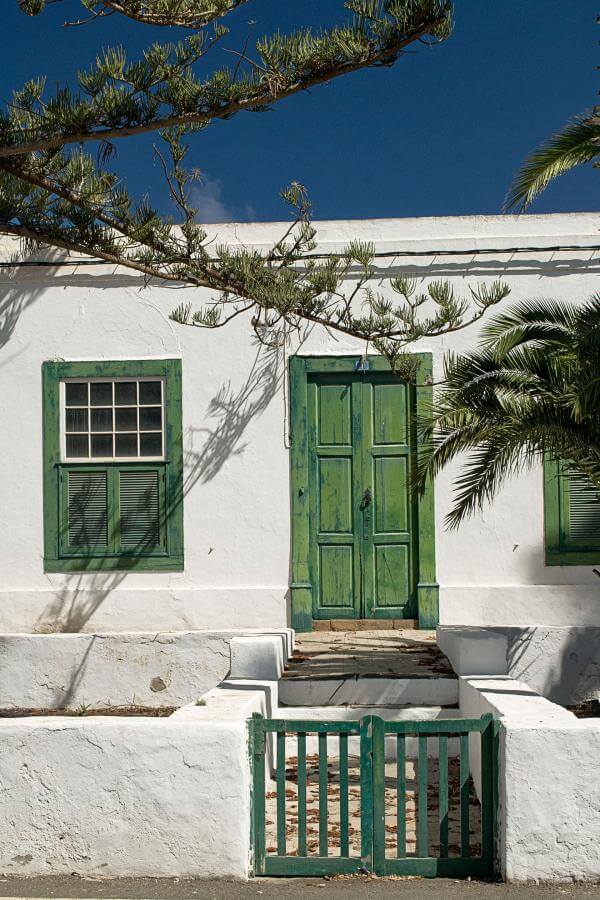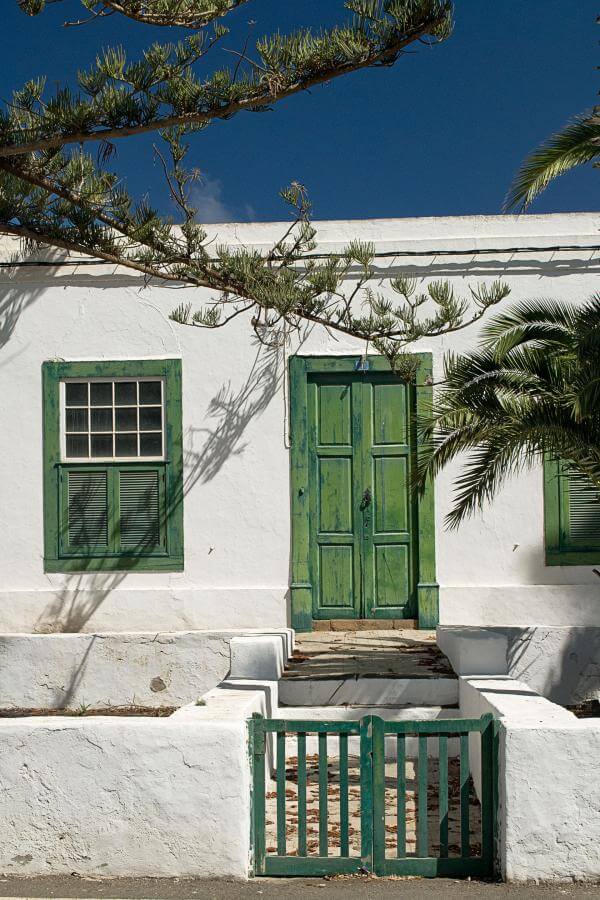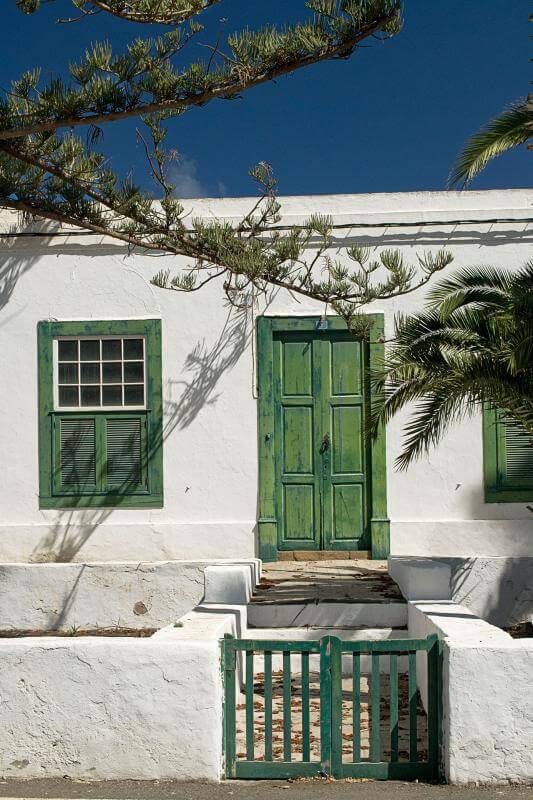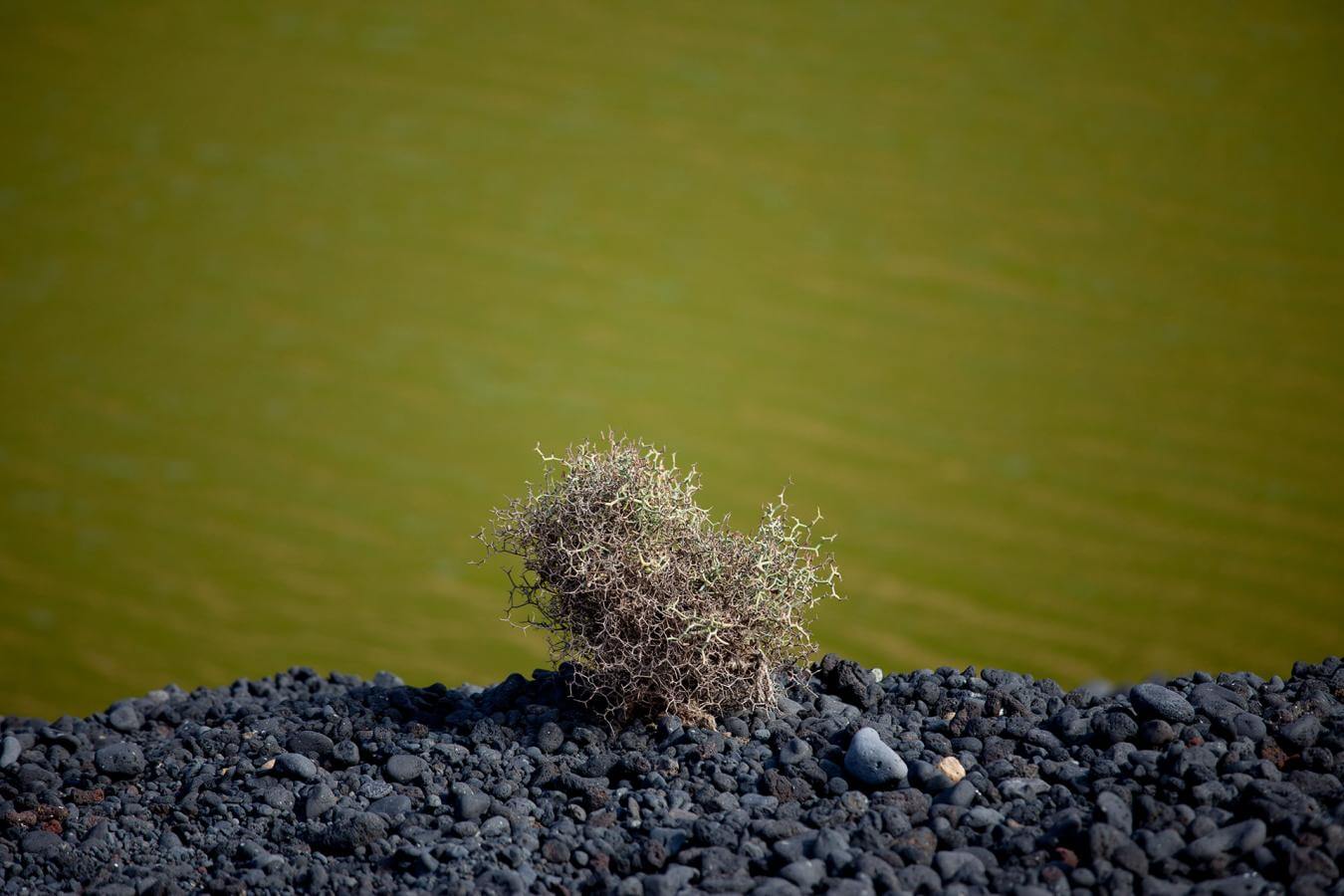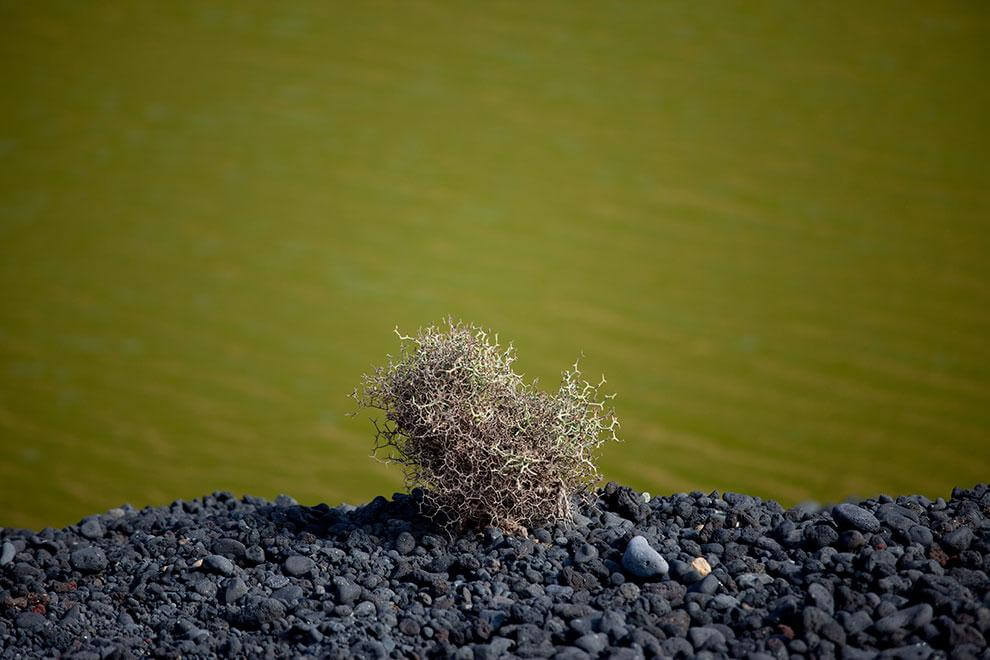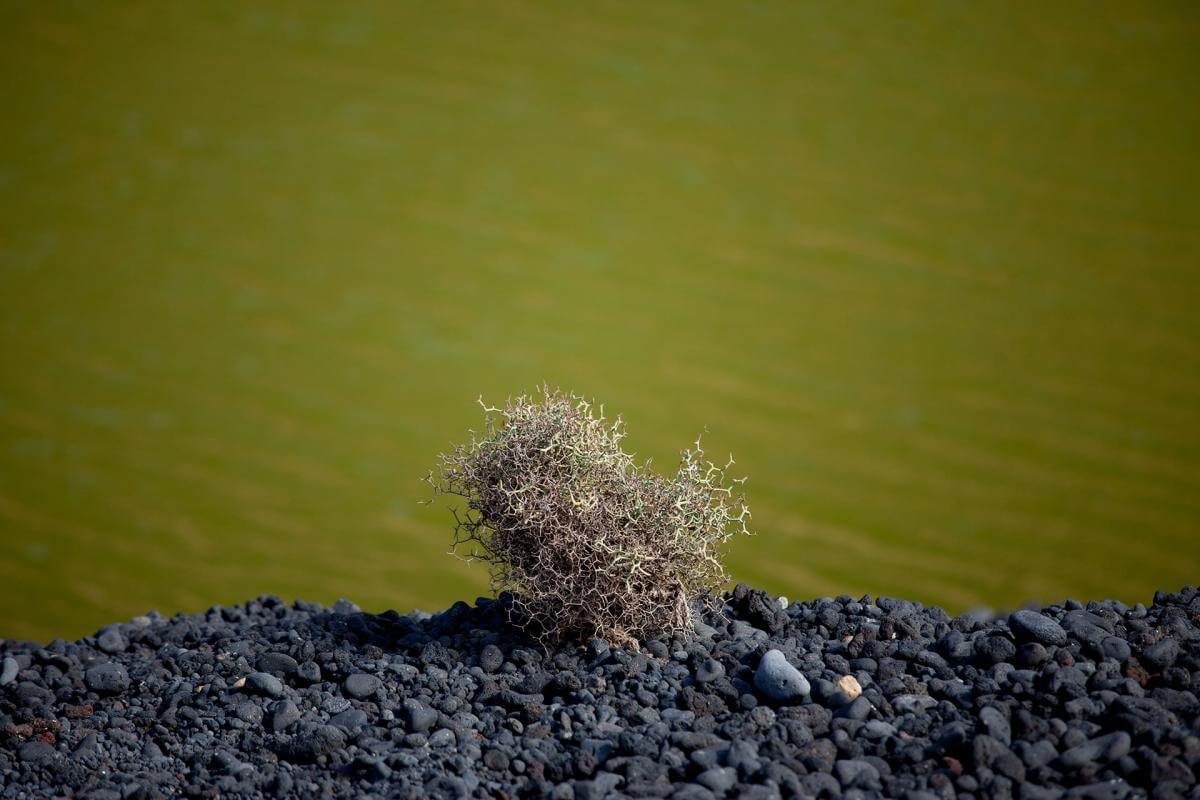 Contenido
Located in the municipality of Teguise, Famara beach is a mountainous massif in the north of Lanzarote. It often has large waves and is popular with surfers. The scenery is spectacular and does wonders to the imagination.  
Surfing is a great way to disconnect during a holiday, and in the cost coastal town of Caleta de Famara there are several schools that offer lessons. Caleta offers views of the tiny islands of the Chinijo archipelago and the Risco de Famara mountains. The town has pretty white buildings with blue detail. 
Imágenes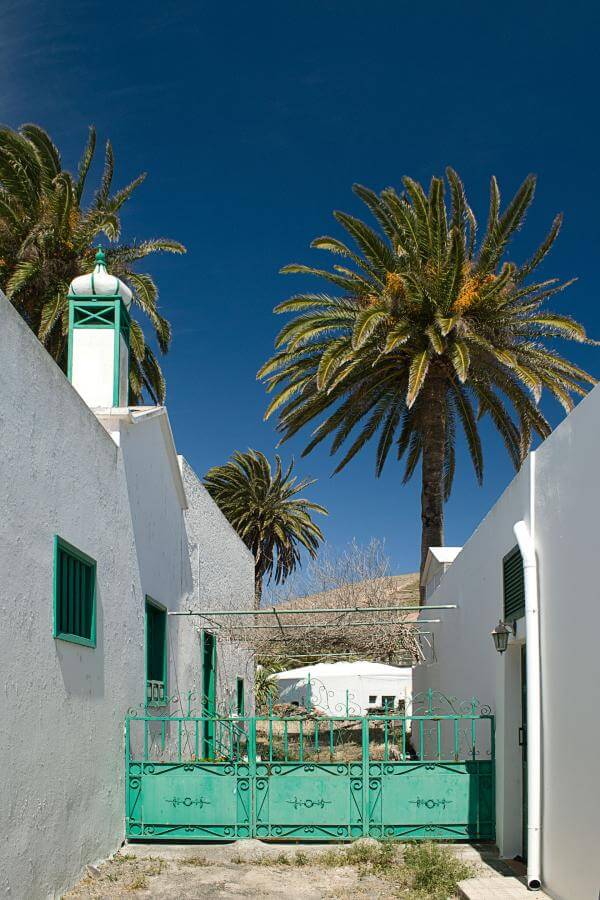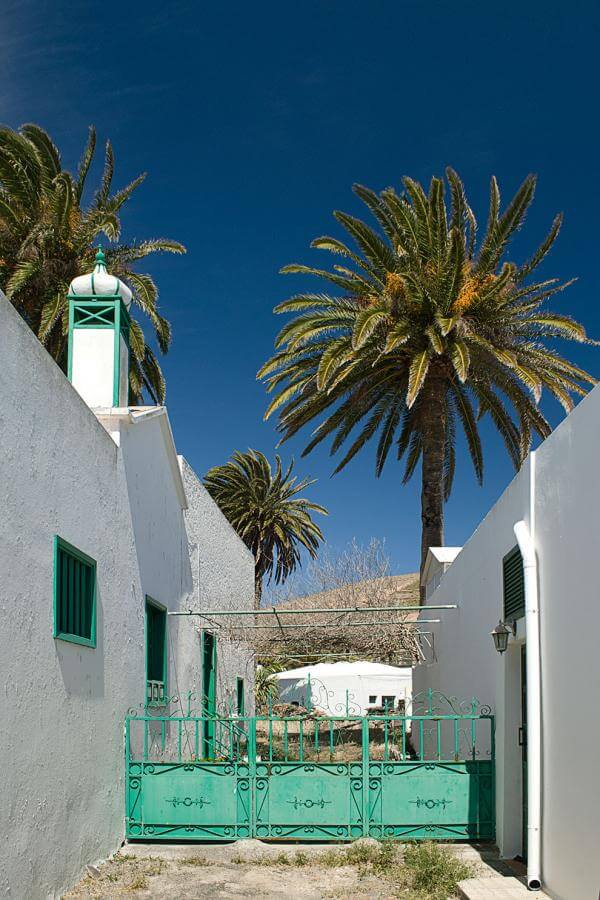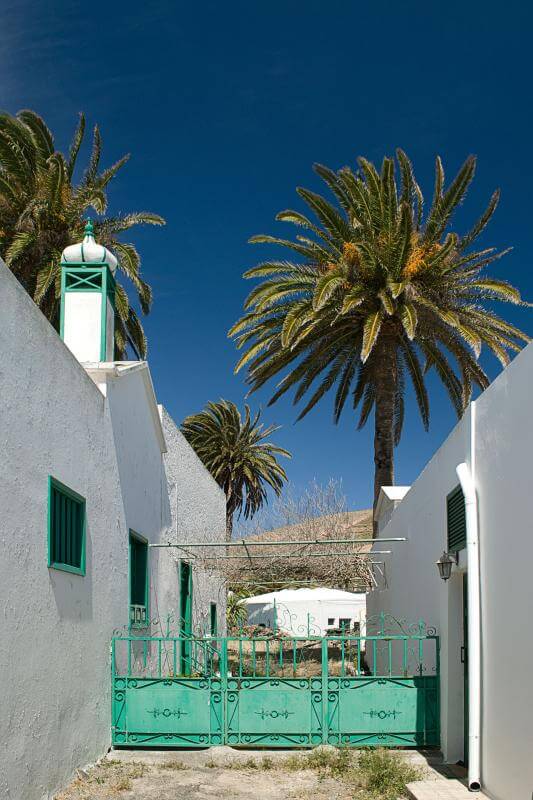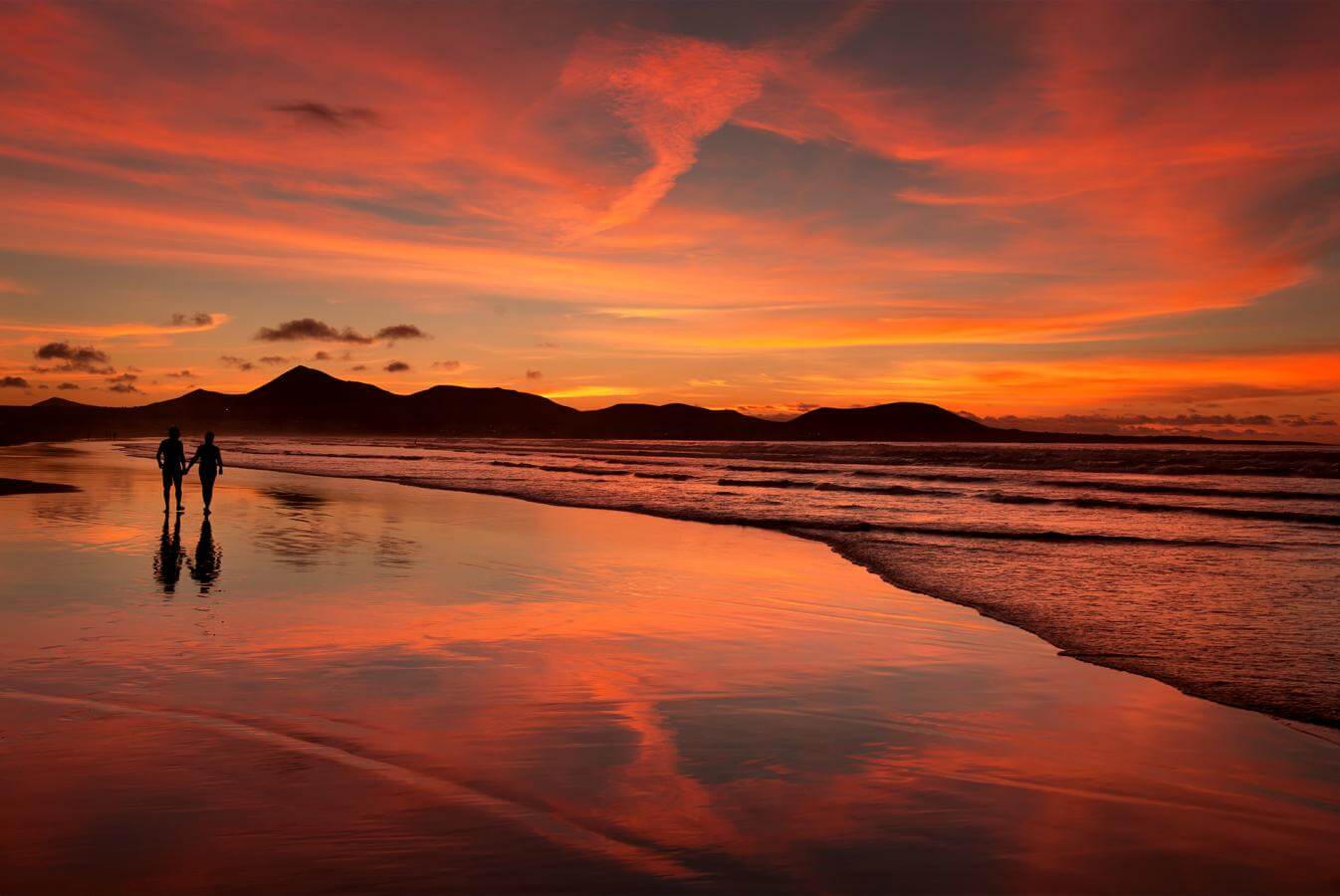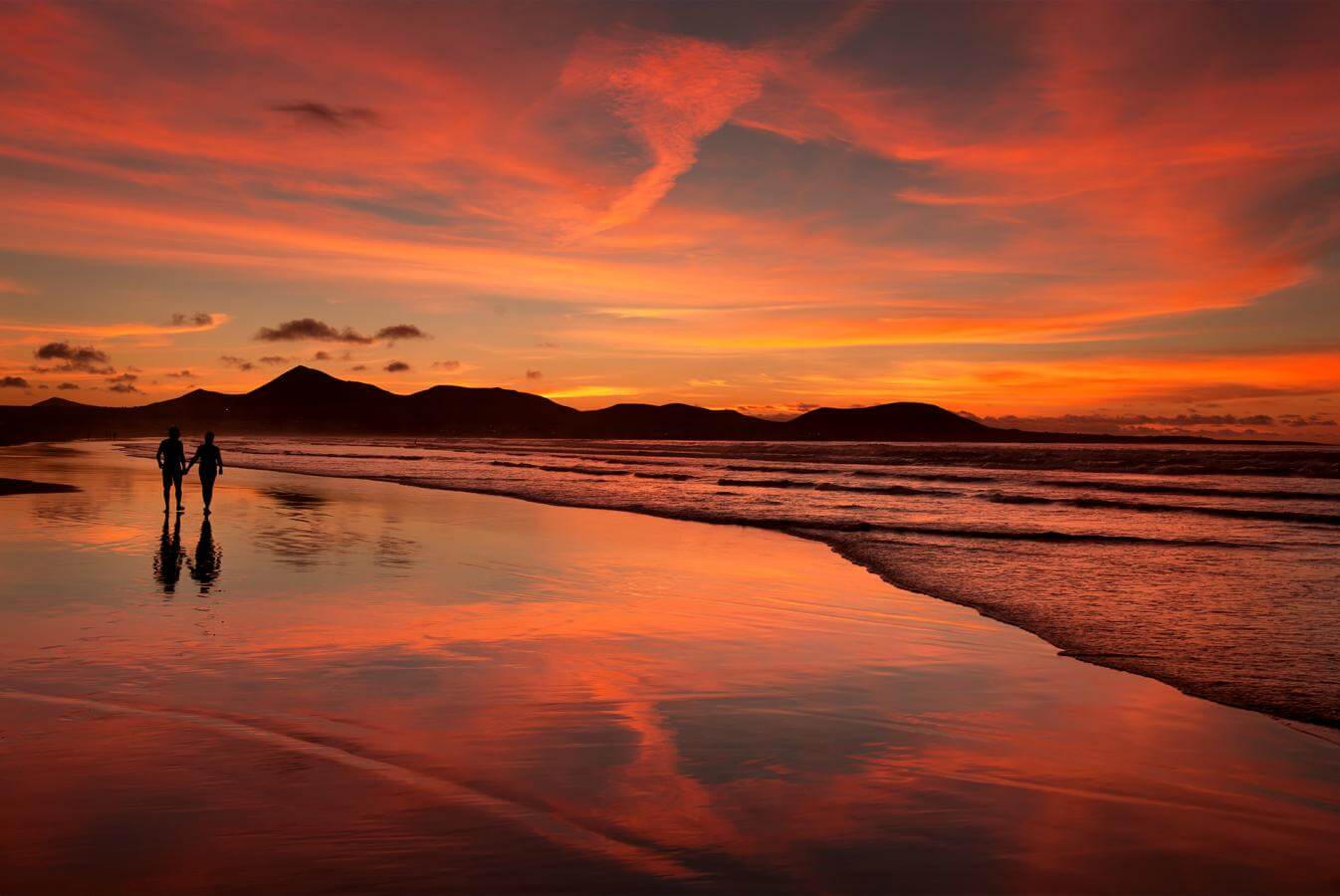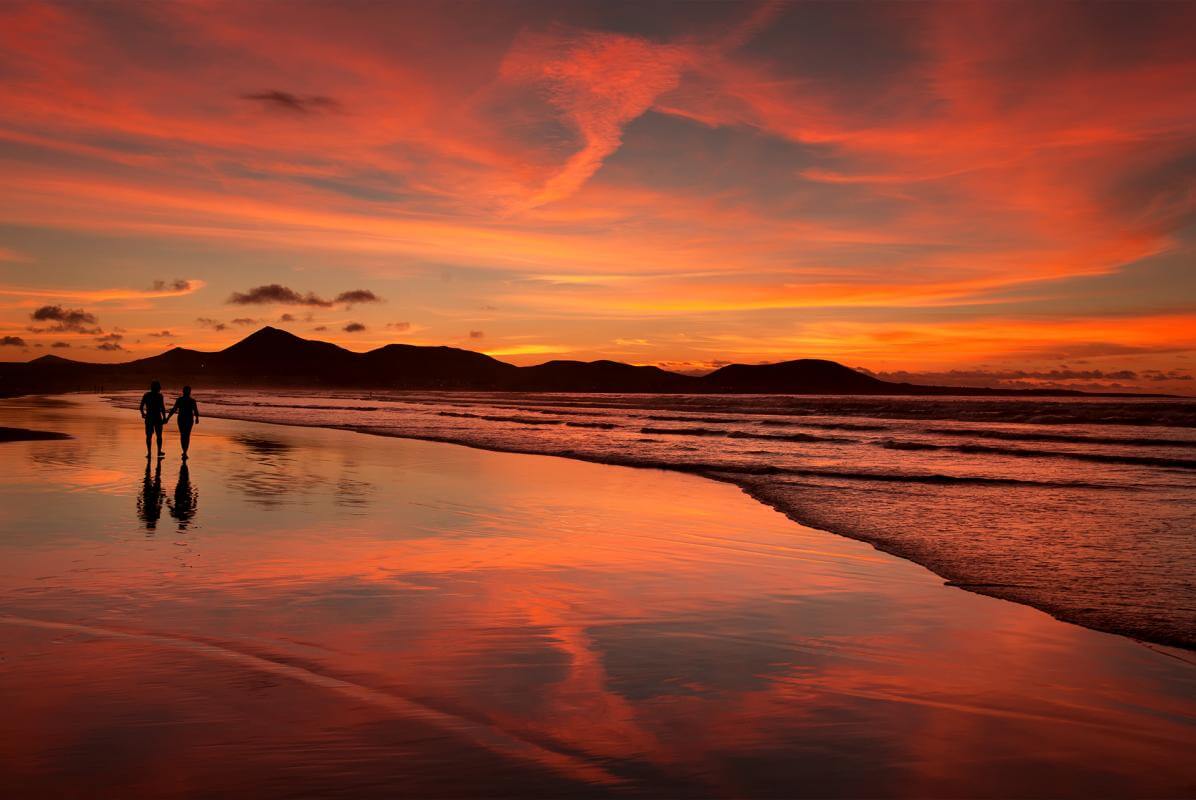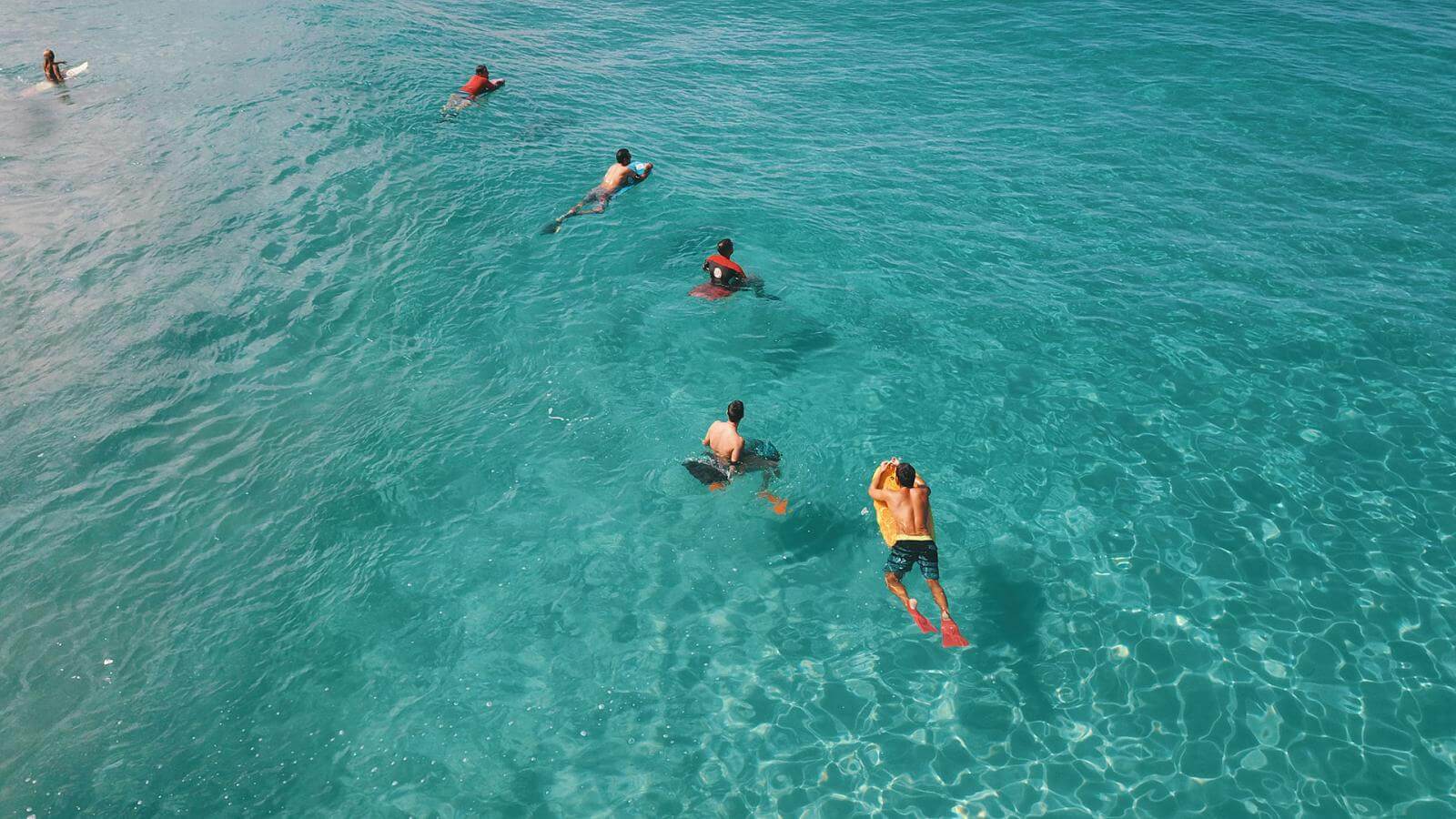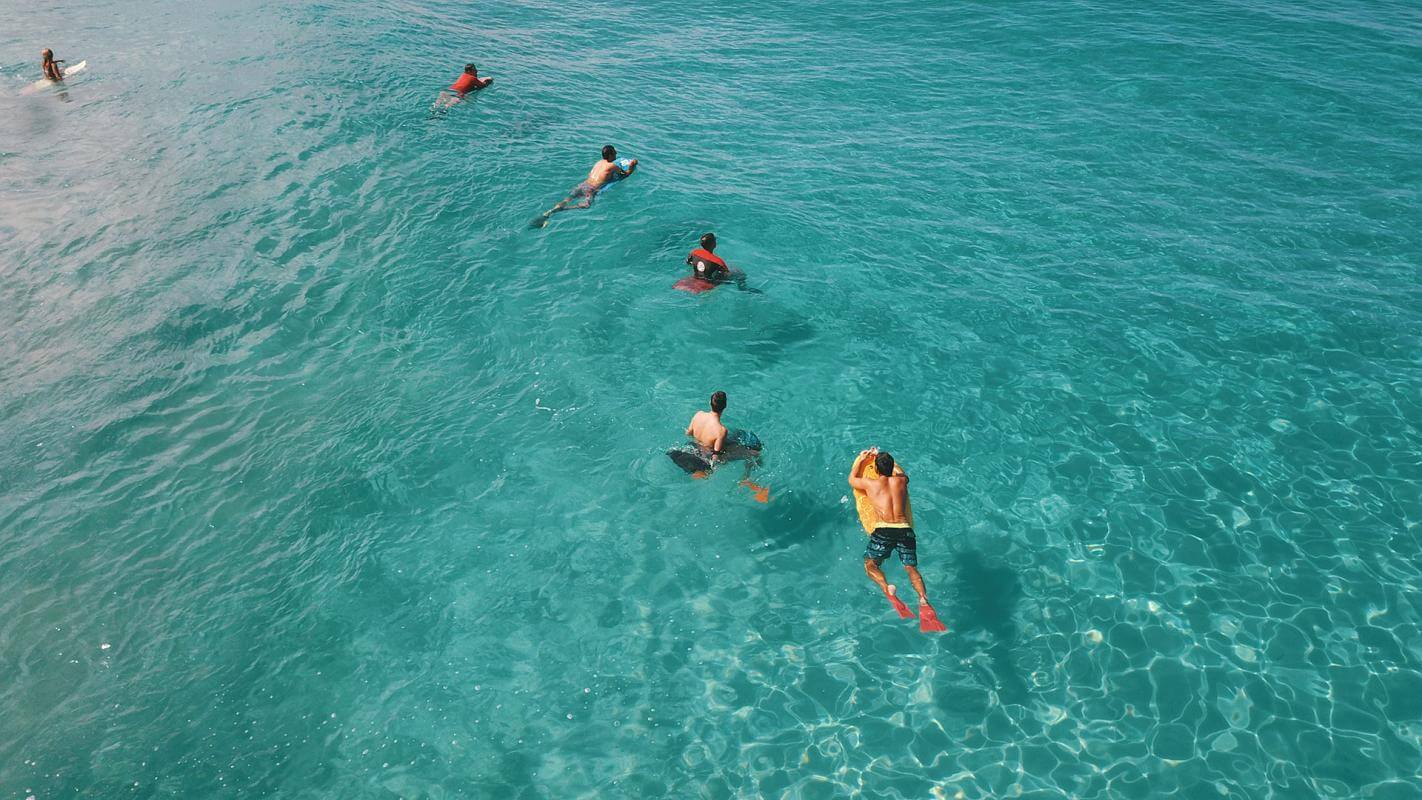 Contenido
There are hardly any paved streets. Instead, houses are divided up by sandy atmospheric alleys. This rustic location is a great spot to watch a sunset. When the nearby mountains turn golden in the evening and the waves break against the shore, there is little to do but relax. For eating out, there are delicious restaurants that offer fresh fish caught in the local area. Crispy moray eel is a Canarian favourite and popular in the area.
Contenido
Teguise is a small town with a peaceful air and beautiful landscapes. The Costa Teguise municipality has white sandy beaches and crystal clear waters. Recommended spots include Las Cucharas, El Jablillo and Bastián. There is also an aquarium as well as a waterpark. 
Imágenes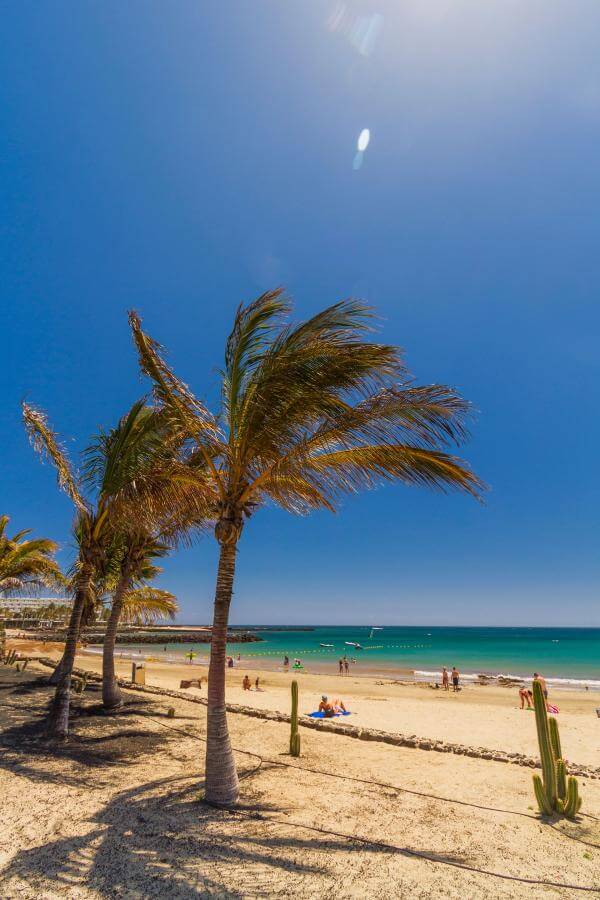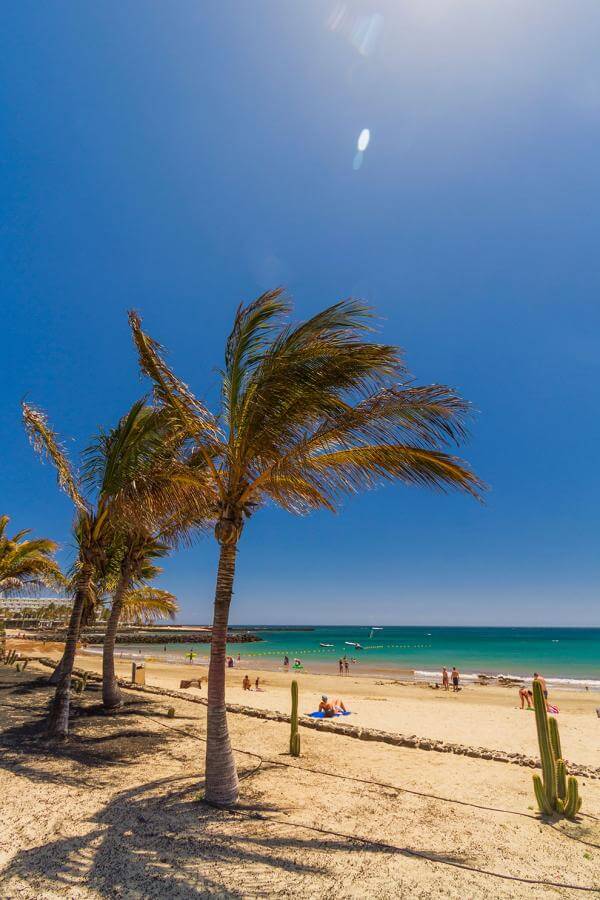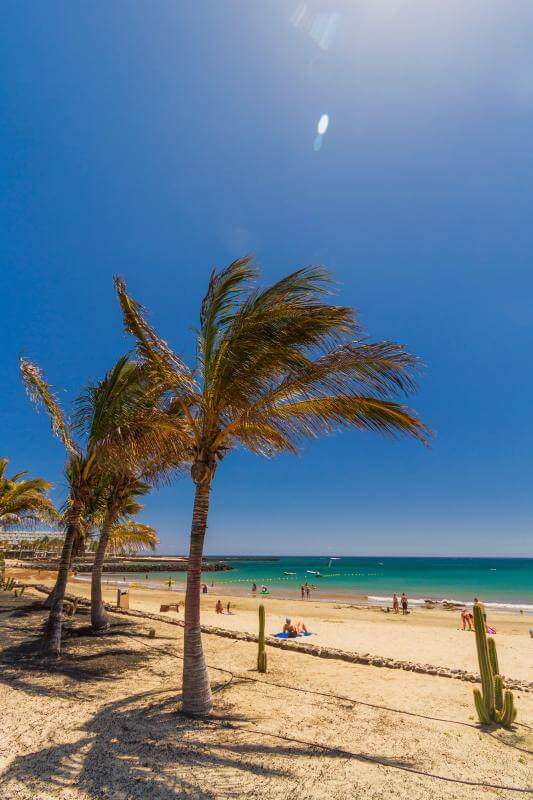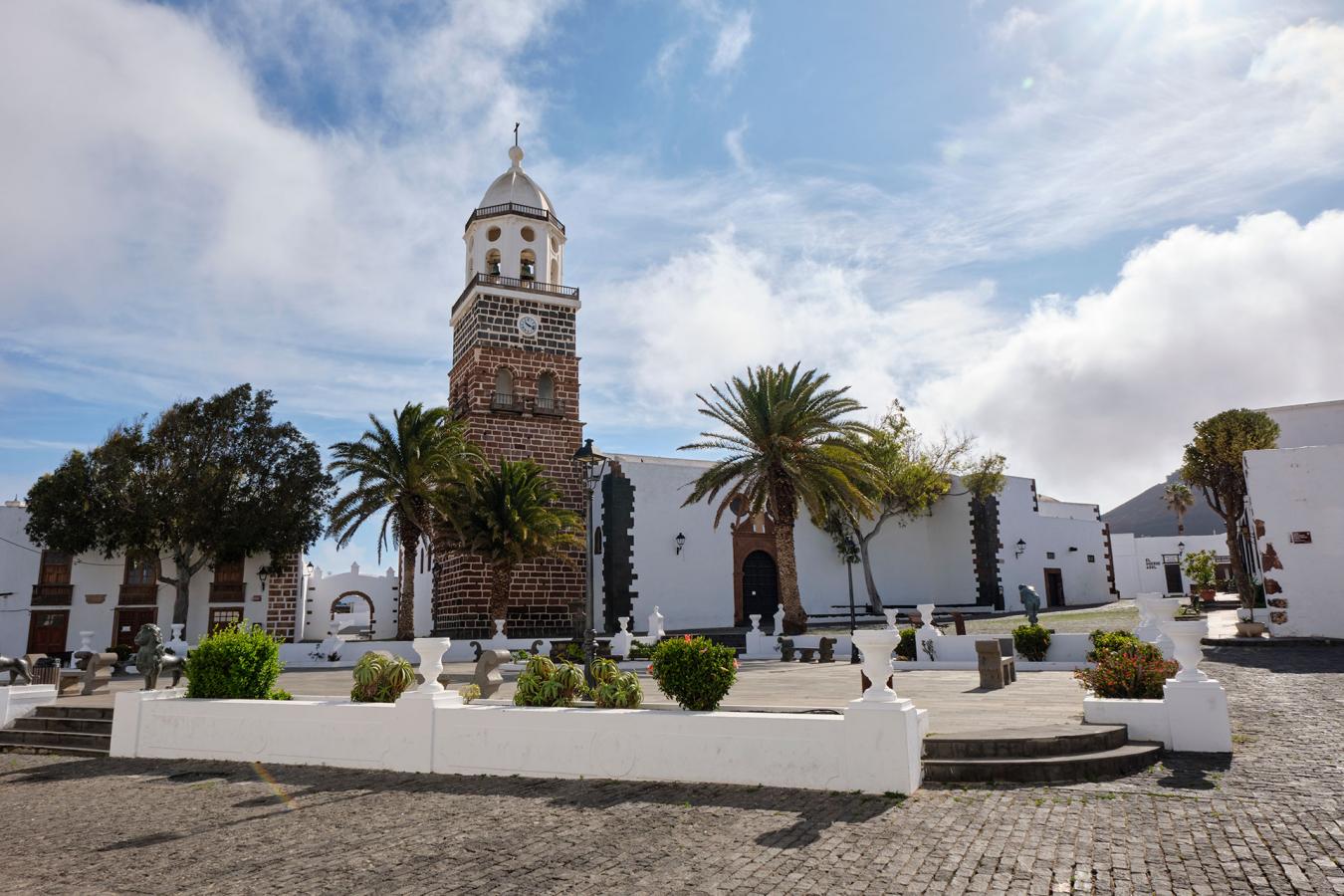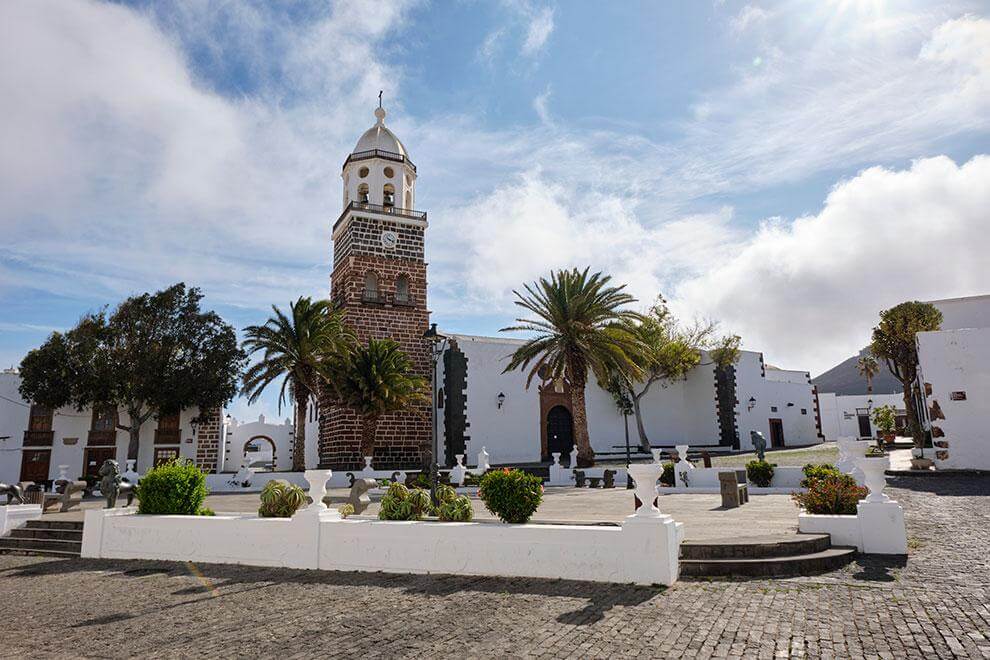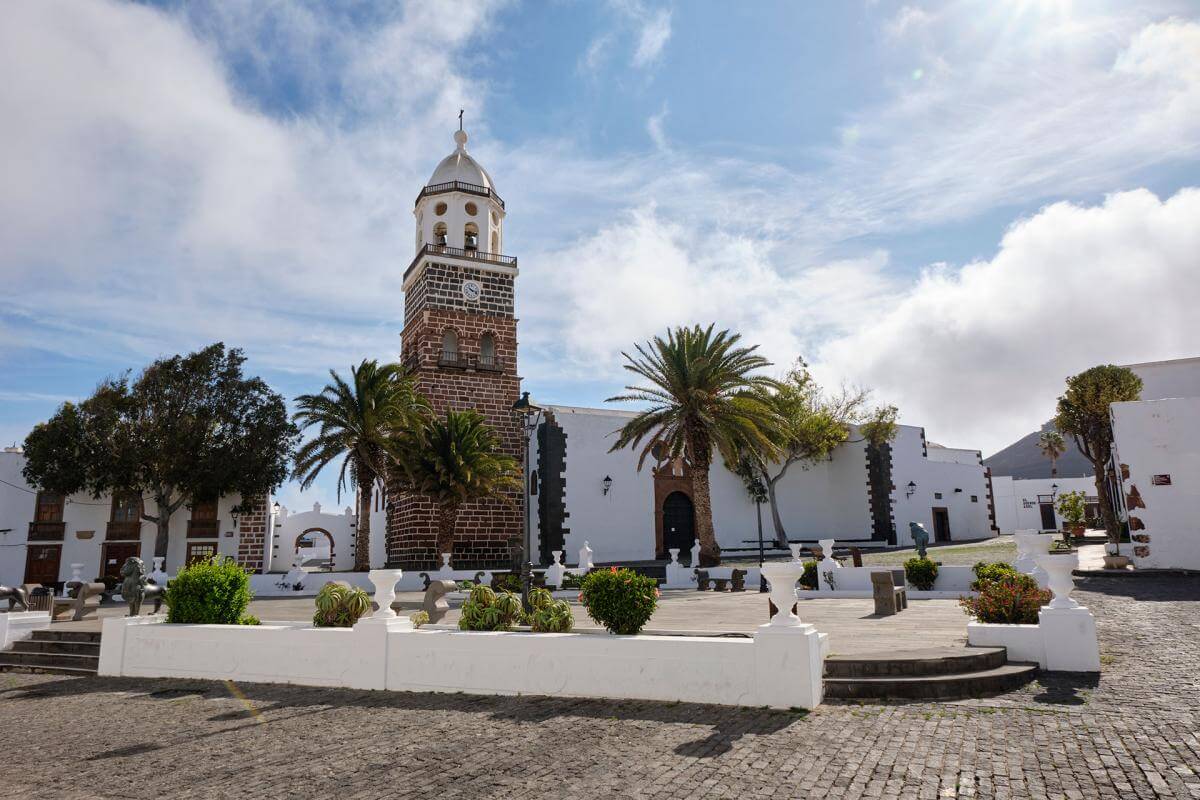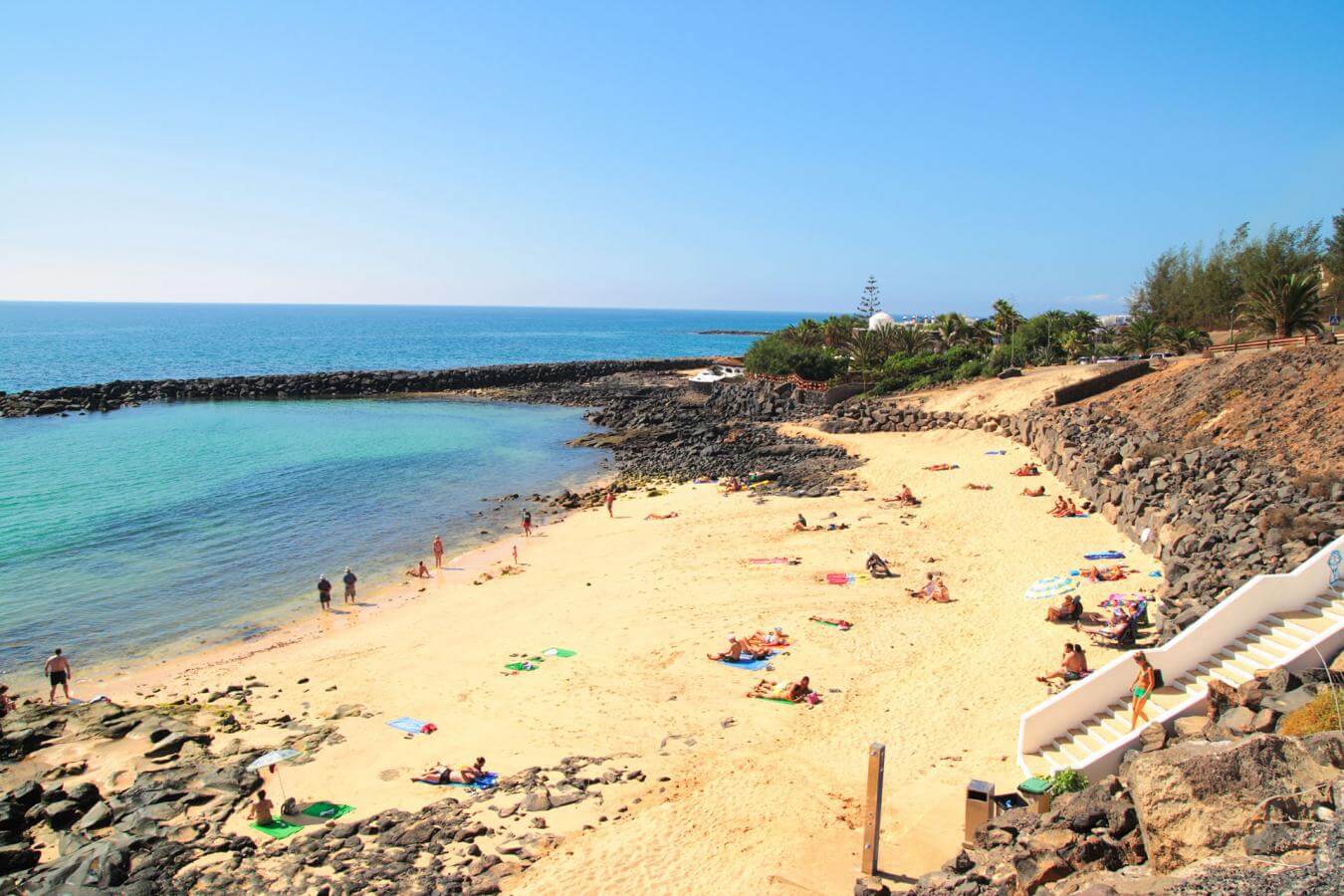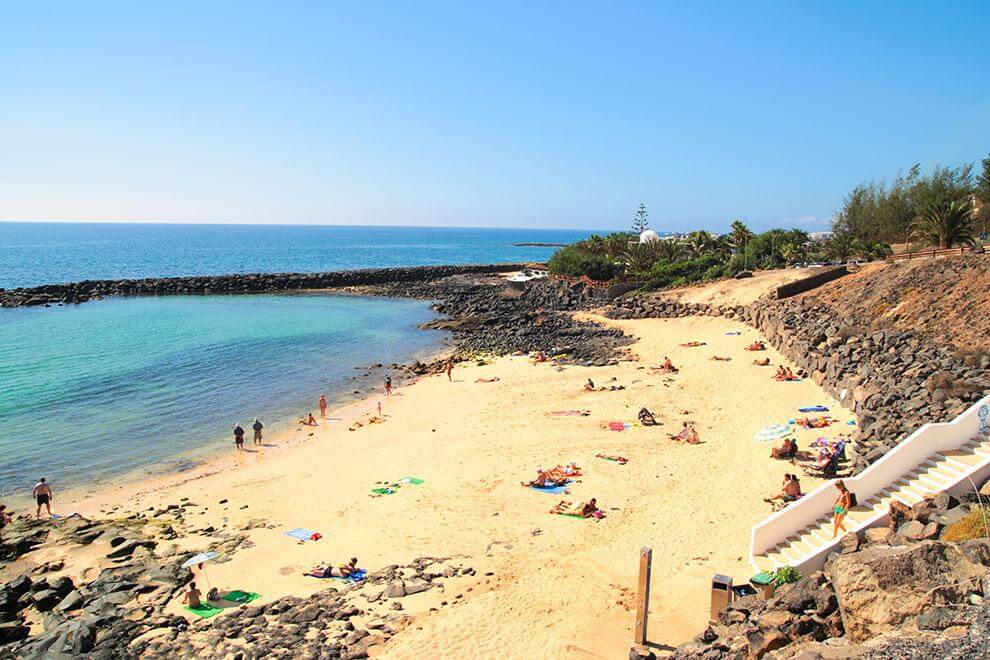 Contenido
 Lanzarote is a peaceful island with plenty to keep visitors entertained. Its capital Arrecife is the entry point for visitors arriving by cruise ship or ferry. It is an atmospheric place with lots of twisting streets. In the heart of the town is el Charco de San Ginés, an old lagoon used by fishermen to moor their boats. Recently the area has been remodelled by the famous sculptor and architect César Manrique. The result is a blend of the old with the new. There are a wide range of bars and restaurants as well as cultural attractions such as El Almacén Cultural Innovation Centre and the International Museum of Contemporary Art which is located in the San José Castle
Imágenes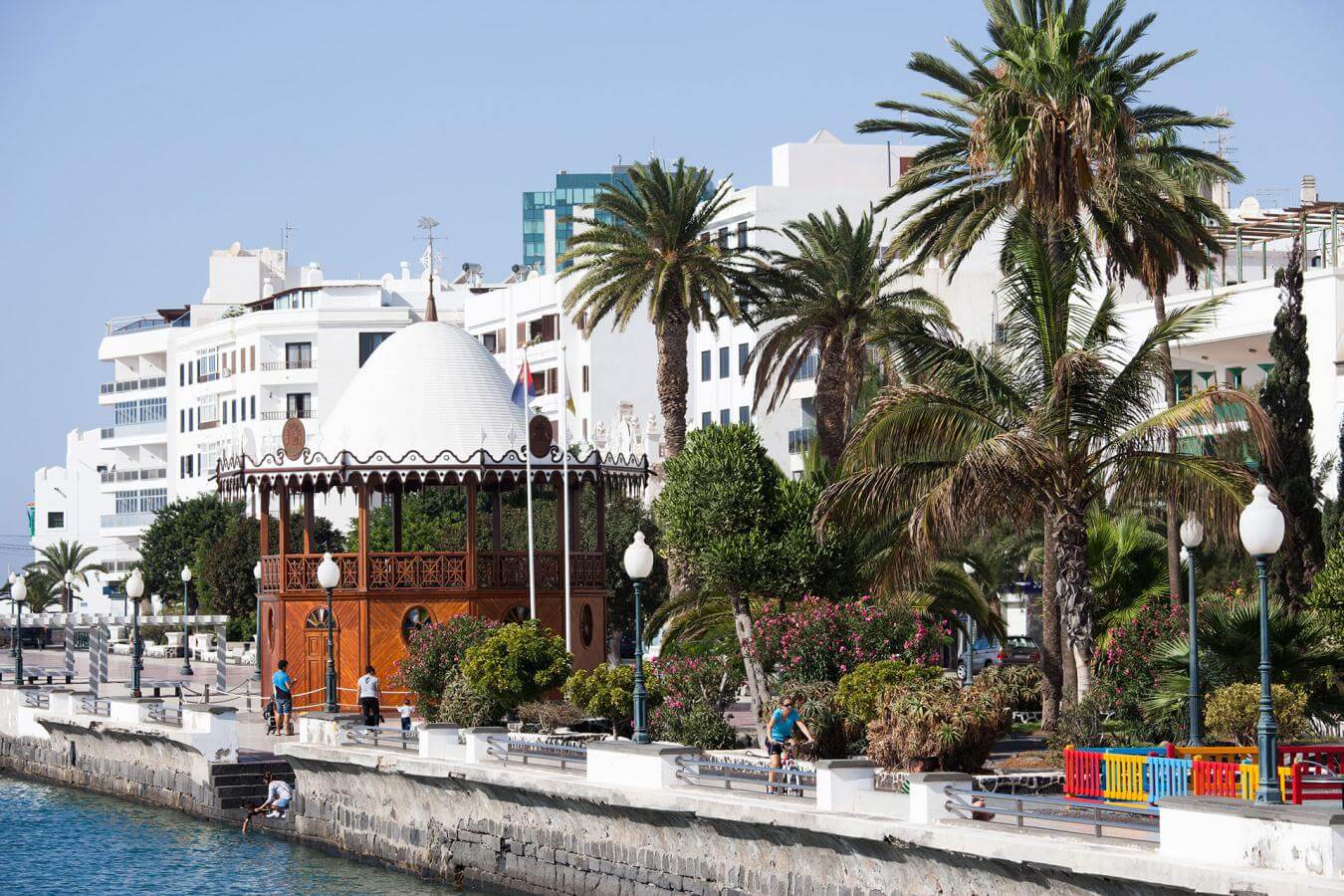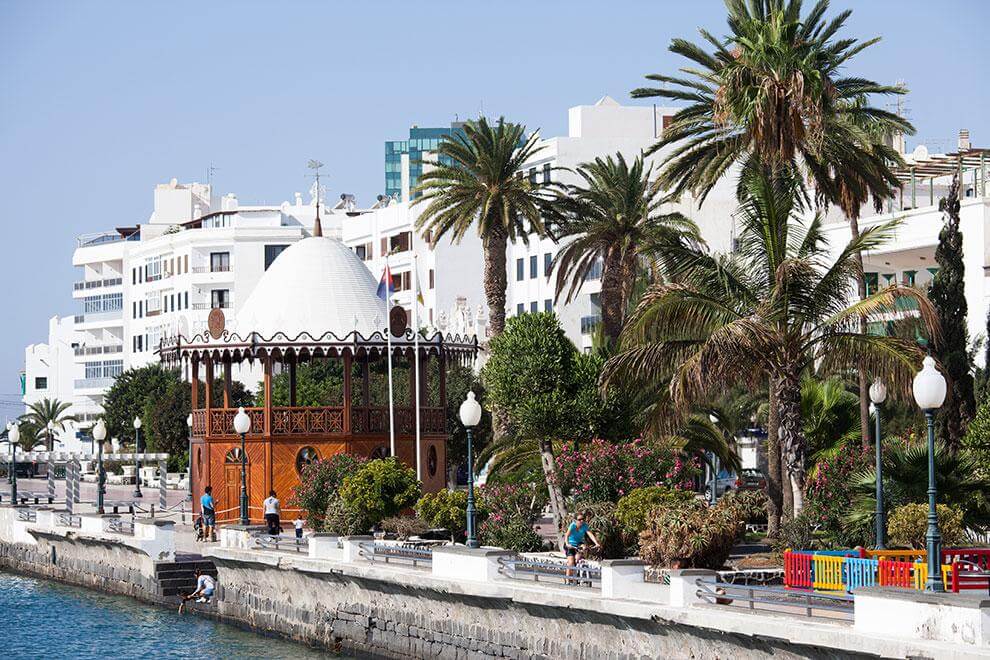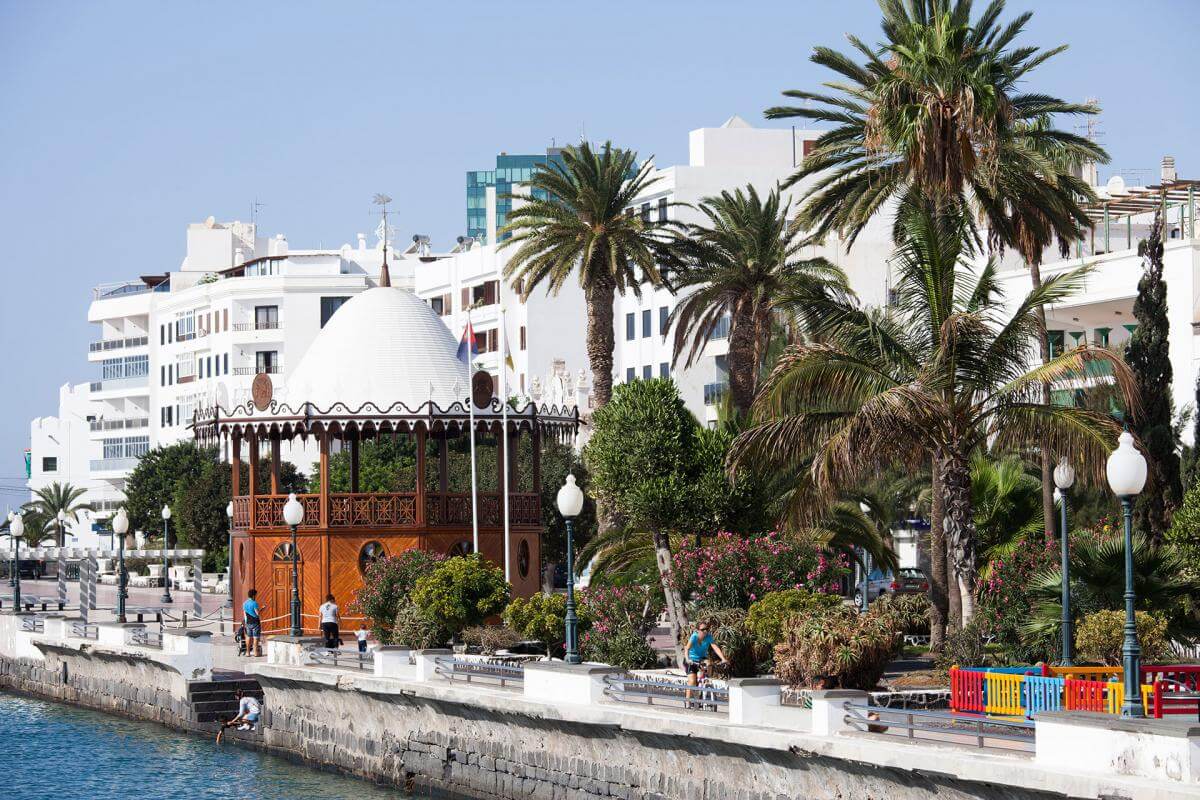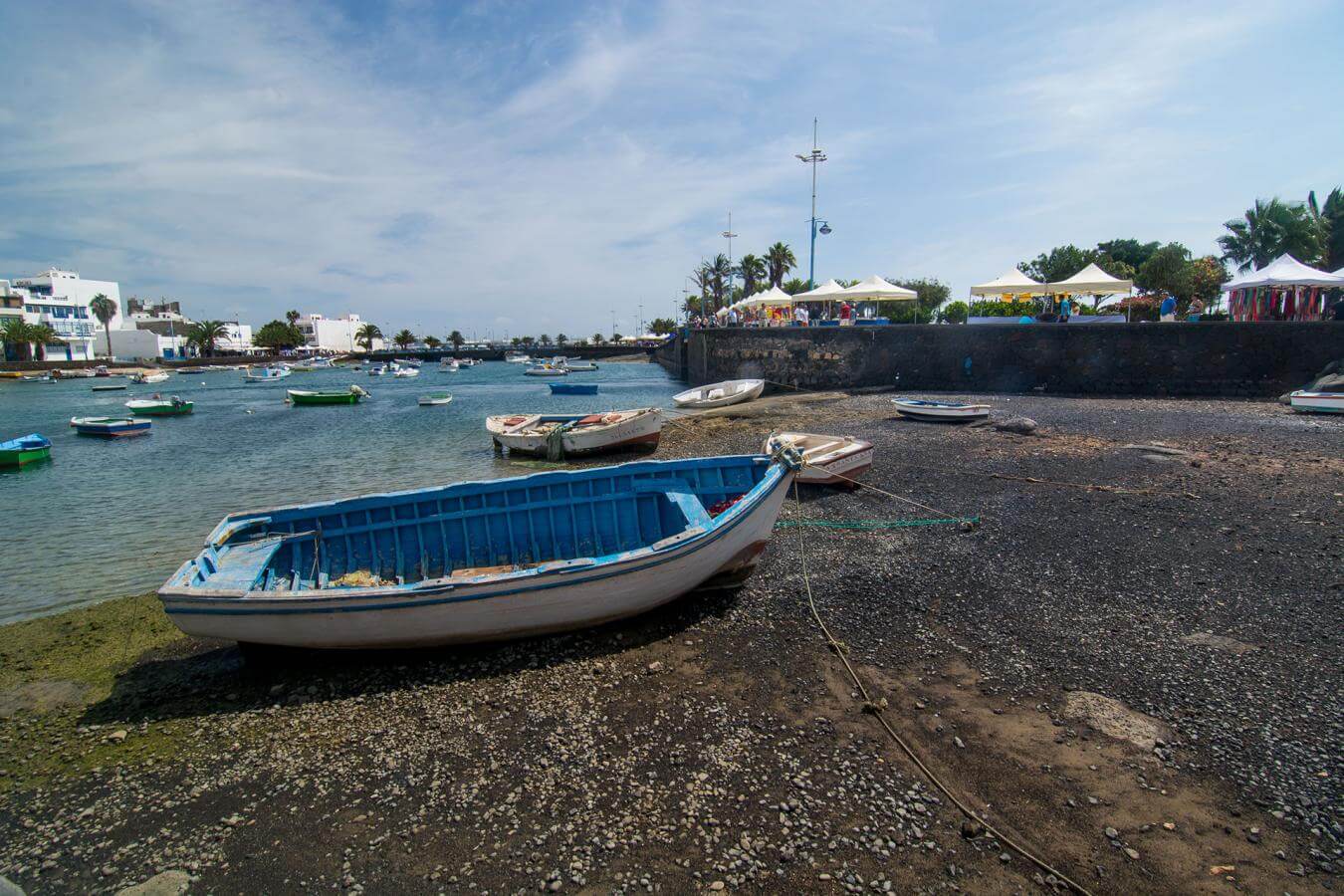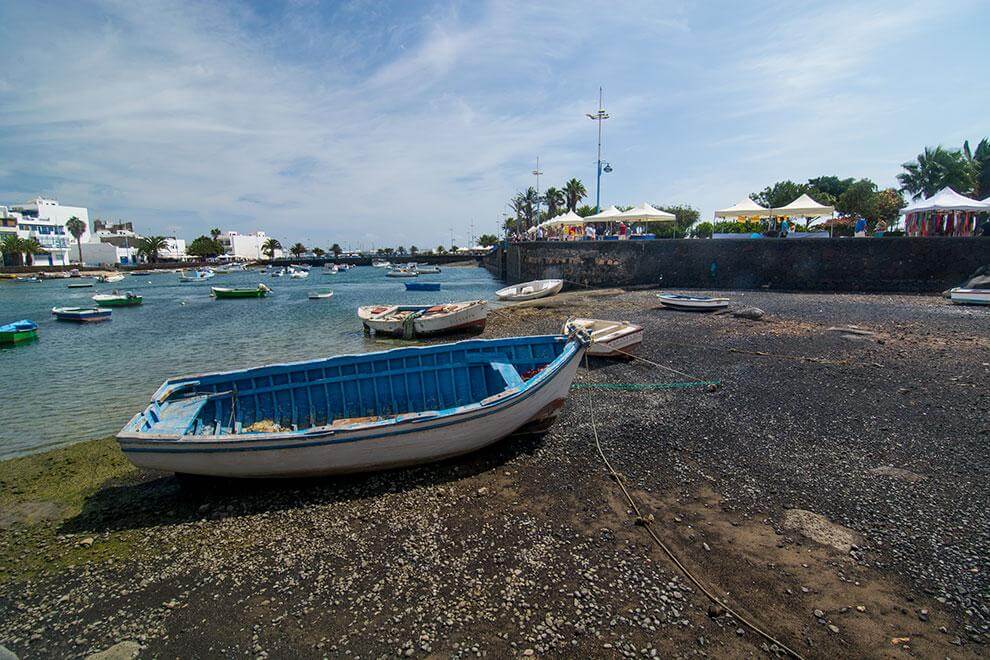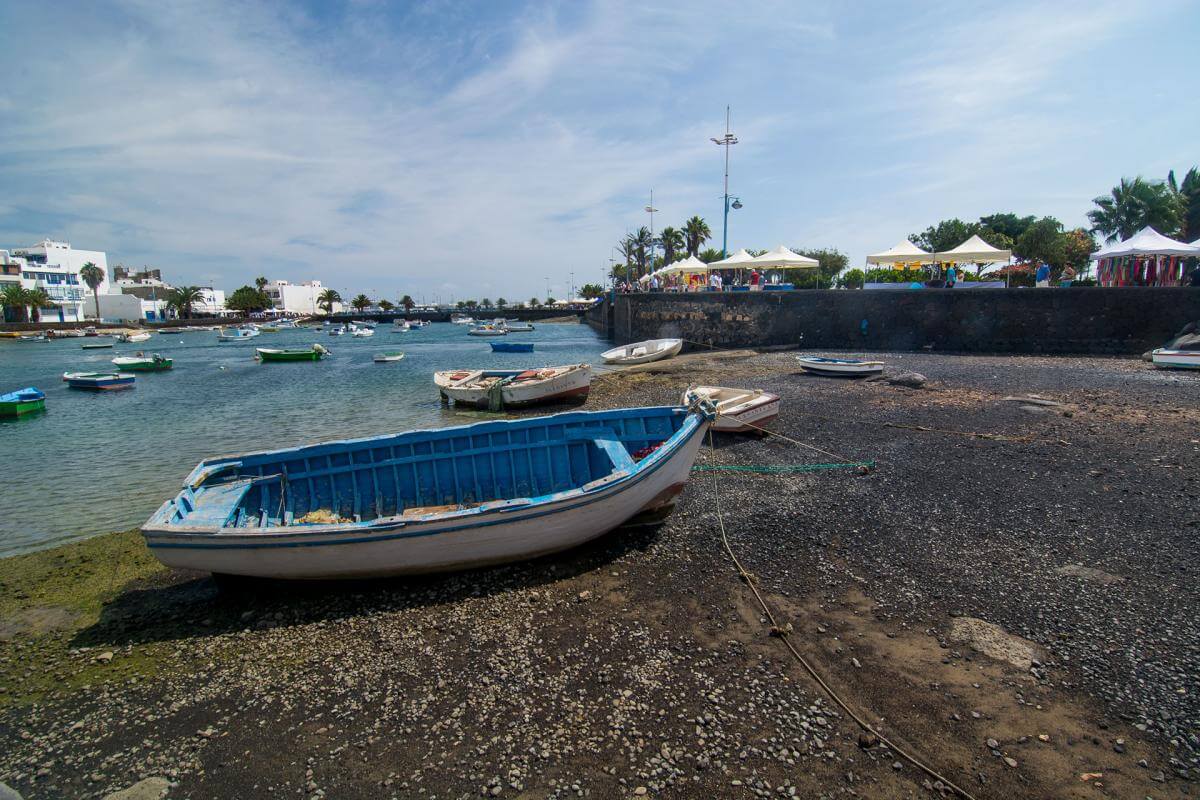 Contenido
Further north, the fishing village of Arrieta, in the municipality of Haría, is another spot worth a visit. This is a great place to unwind during a holiday. The village's charming narrow lanes blend easily with the surrounding natural environment. There are lovely places to sunbathe close by. There is the sandy beach in La Garita and El Charcón which is a pleasant cove with calm waters..
Imágenes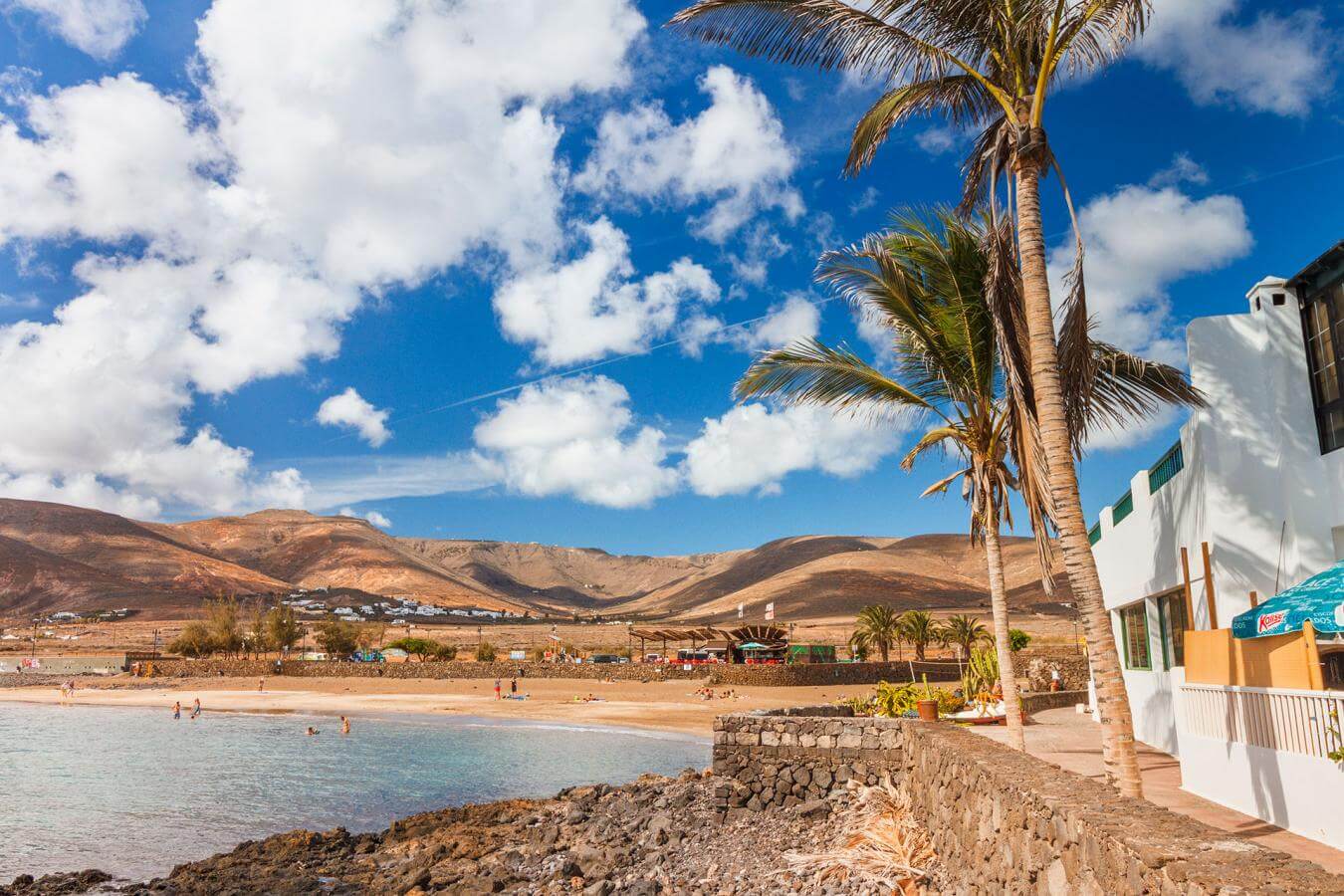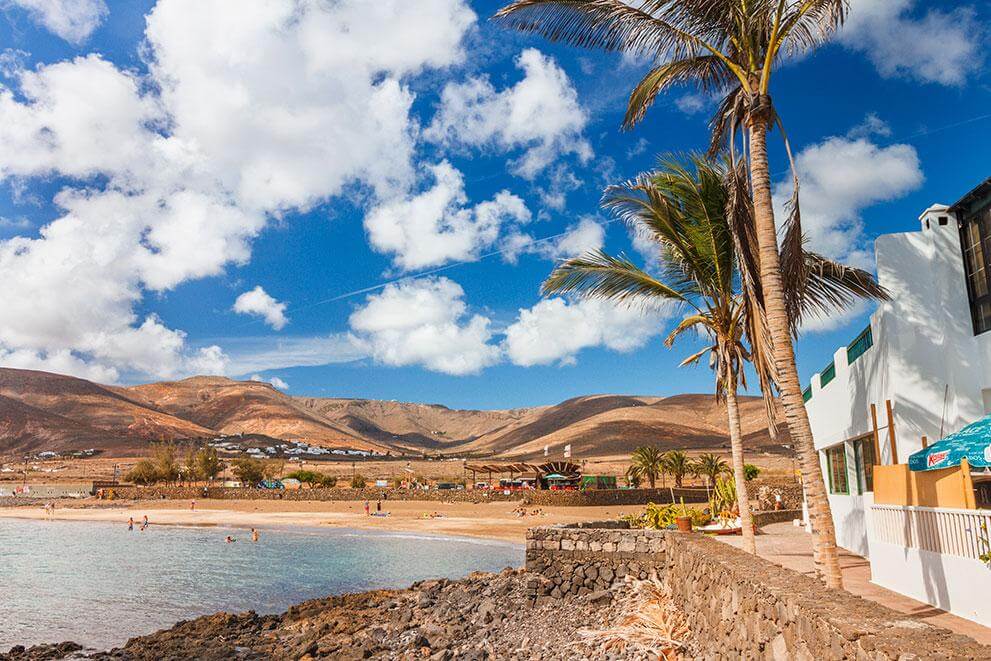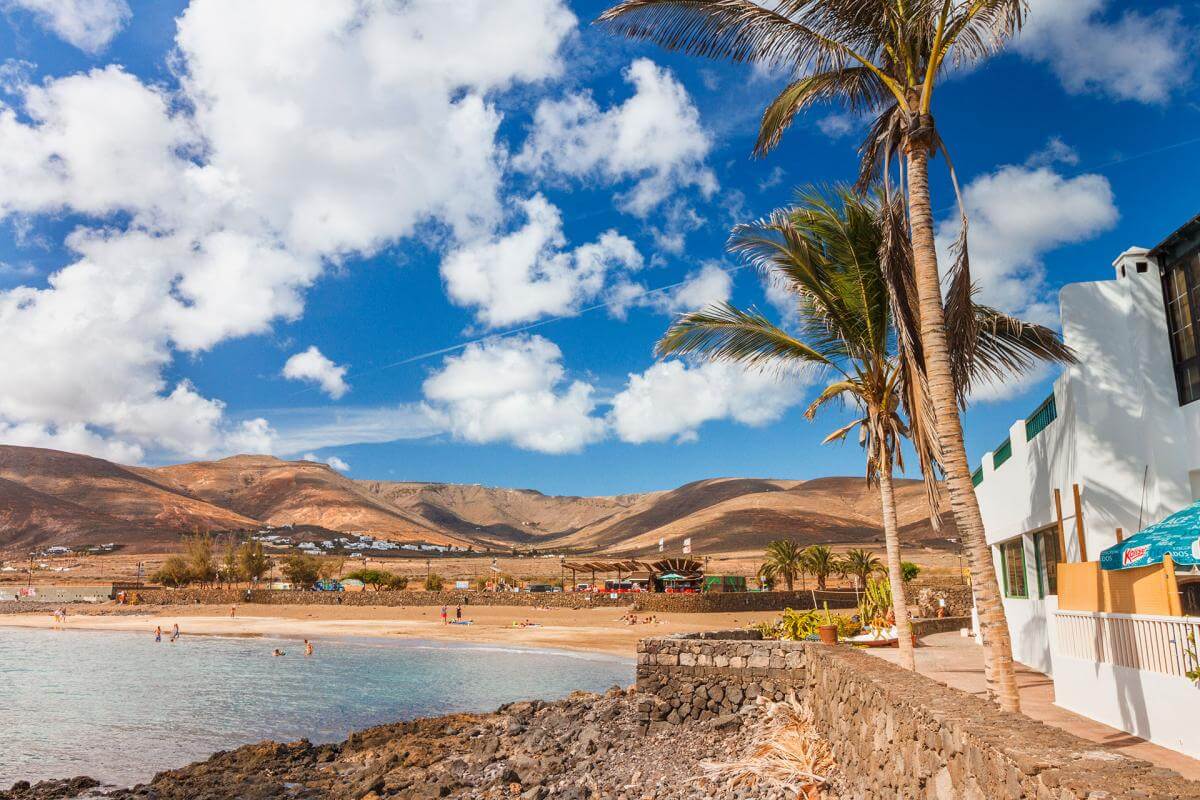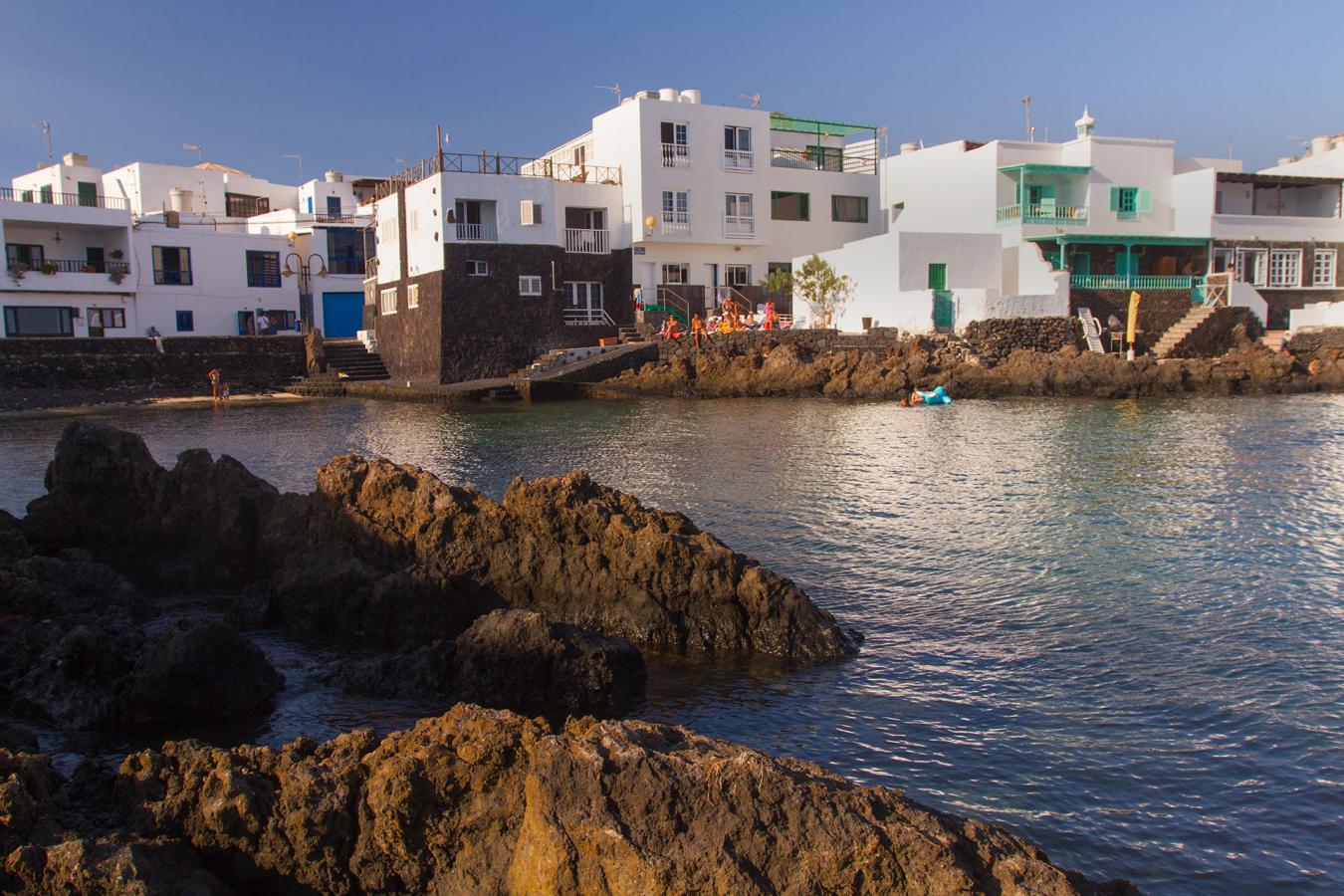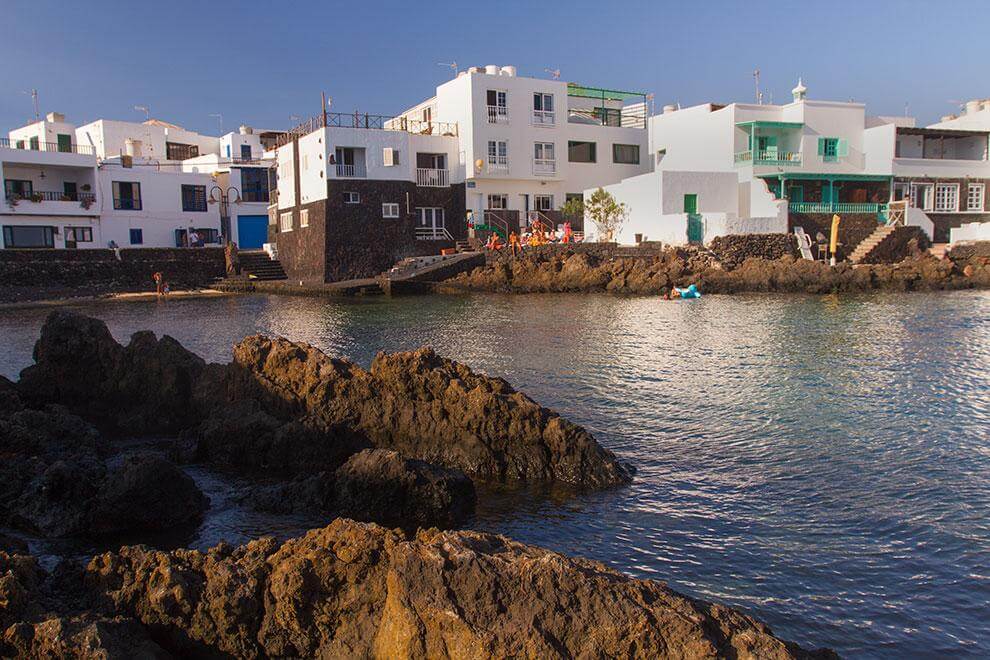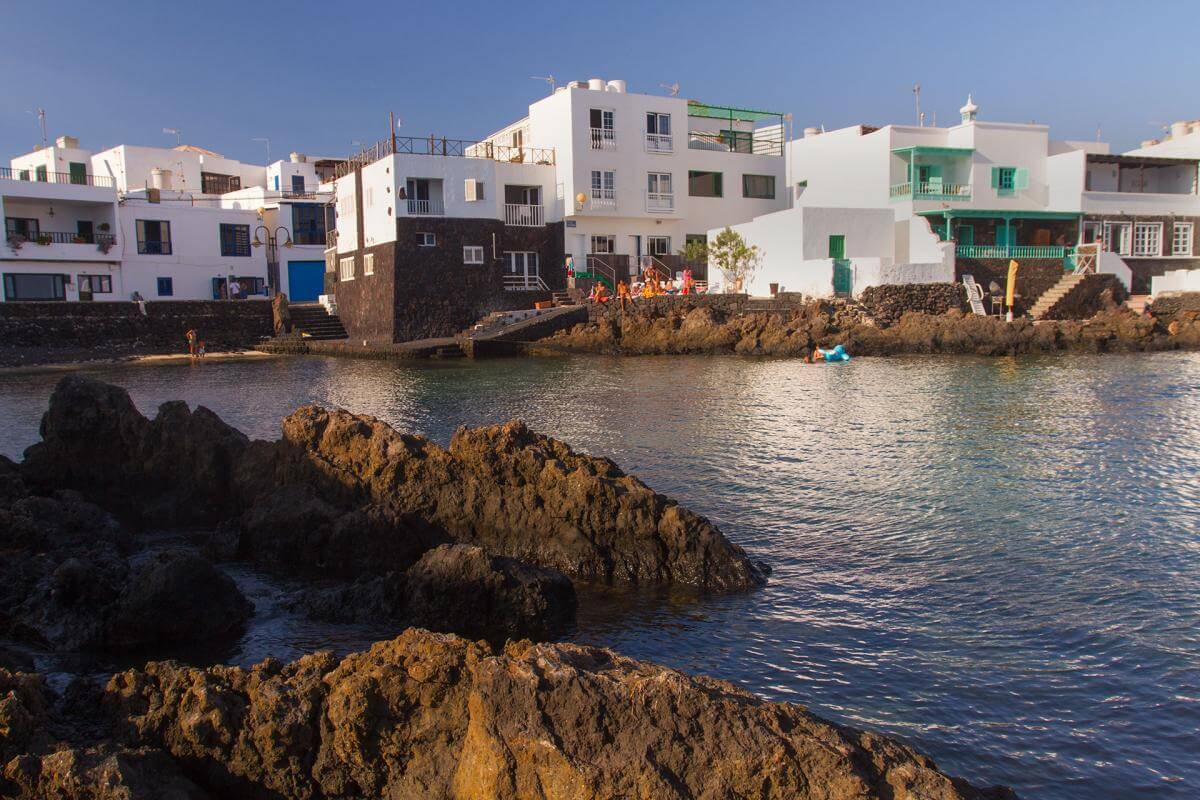 Contenido
On the northerly tip of Lanzarote is a coastal town called Órzola which is a fishing village and the only embarkation point for a boat trip to La Graciosa which is the smallest, quietest and most natural island in the Canarian archipelago.
Imágenes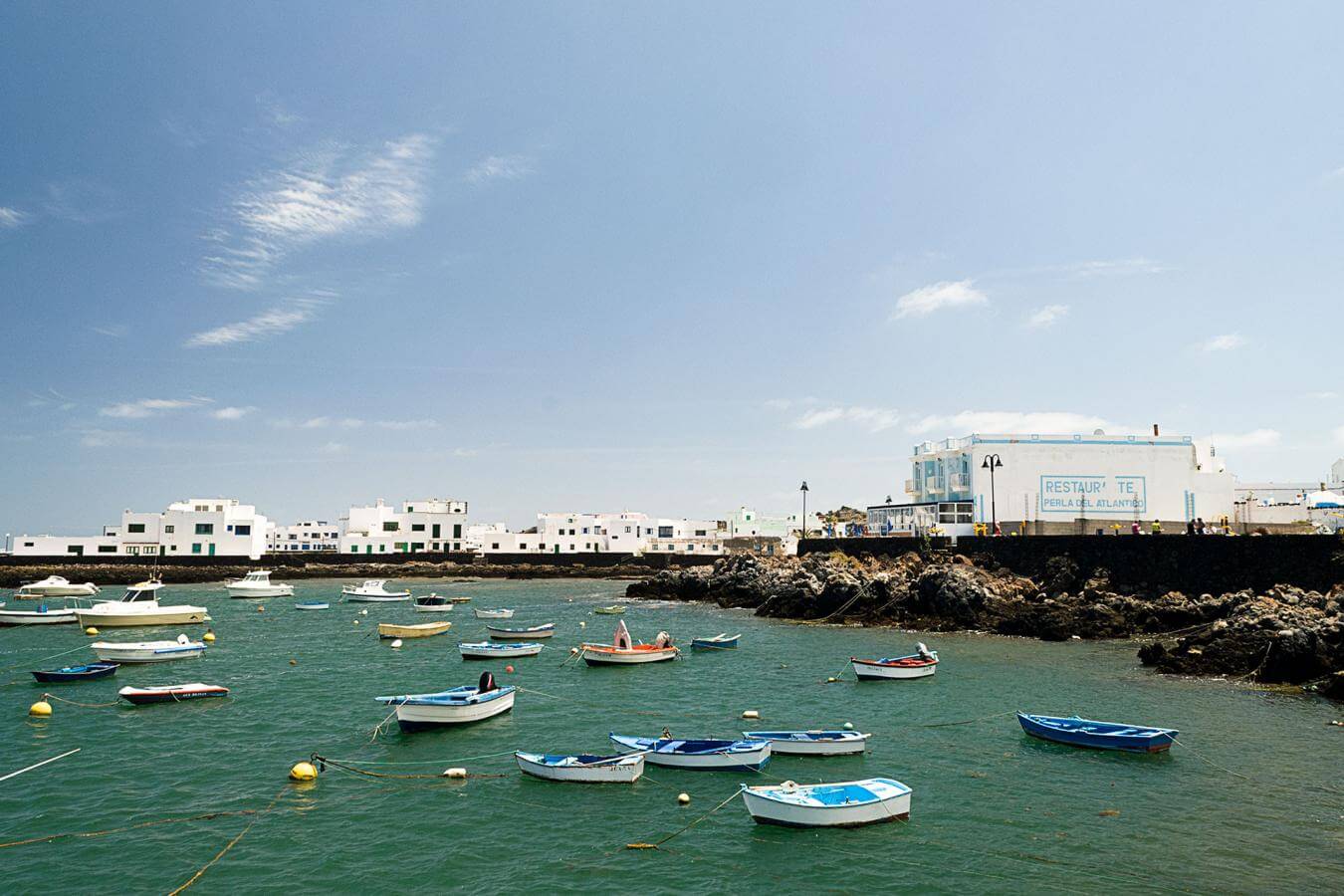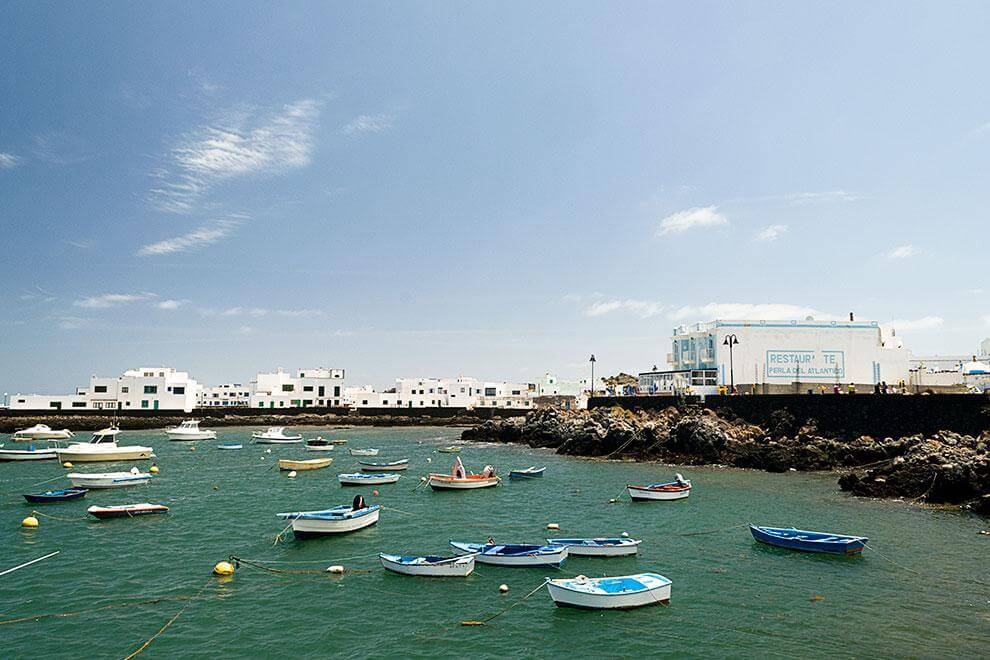 Contenido
Punta de Mujeres is an endearing village also in the municipality of Haría. This place is popular with families due to the pleasant natural pools and coves nearby. It is also frequented by divers who appreciate the quality of the waters for snorkelling. 
Imágenes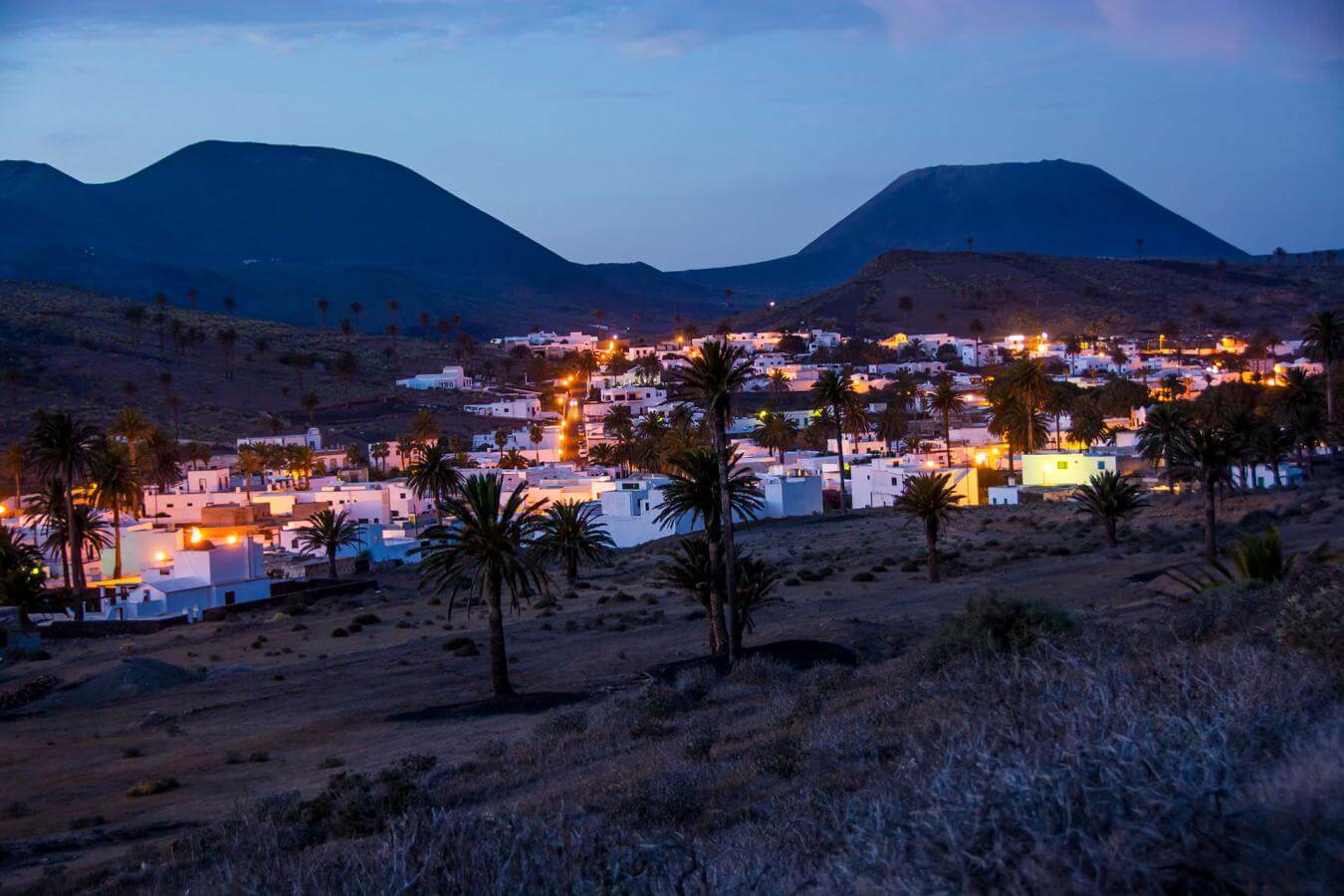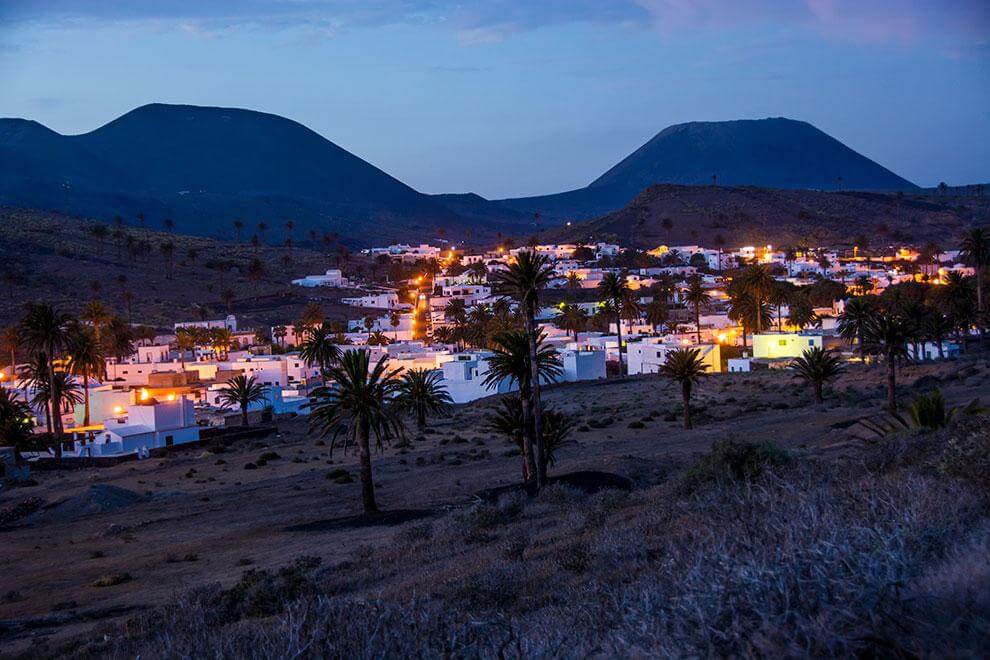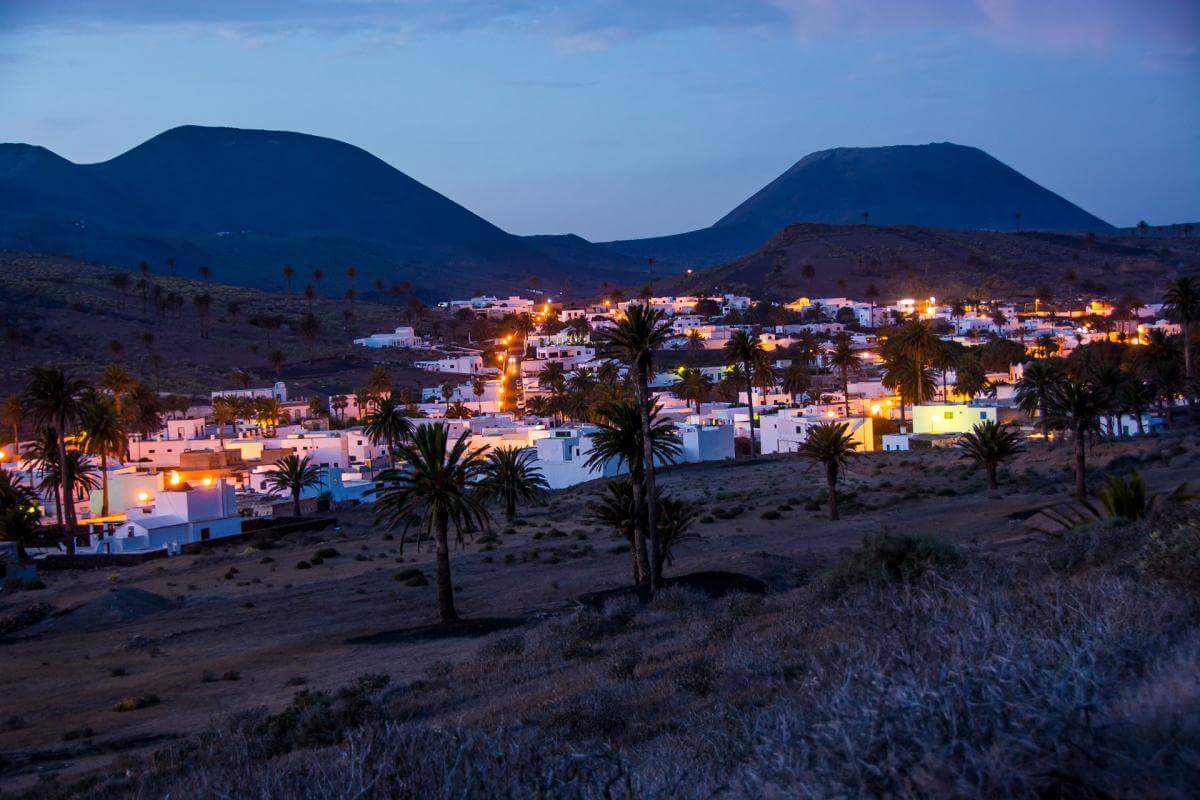 Contenido
In the south of Lanzarote is Playa Blanca, a coastal town in the municipality of Yaiza. This natural paradise contains spectacular beaches such as Dorada, Flamingo, and Papagayo. The town is flanked by a dramatic volcanic formation called Los Ajaches. Ferries to Fuerteventura depart from Playa Blanca. The journey takes from between 25 to 35 minutes.
Imágenes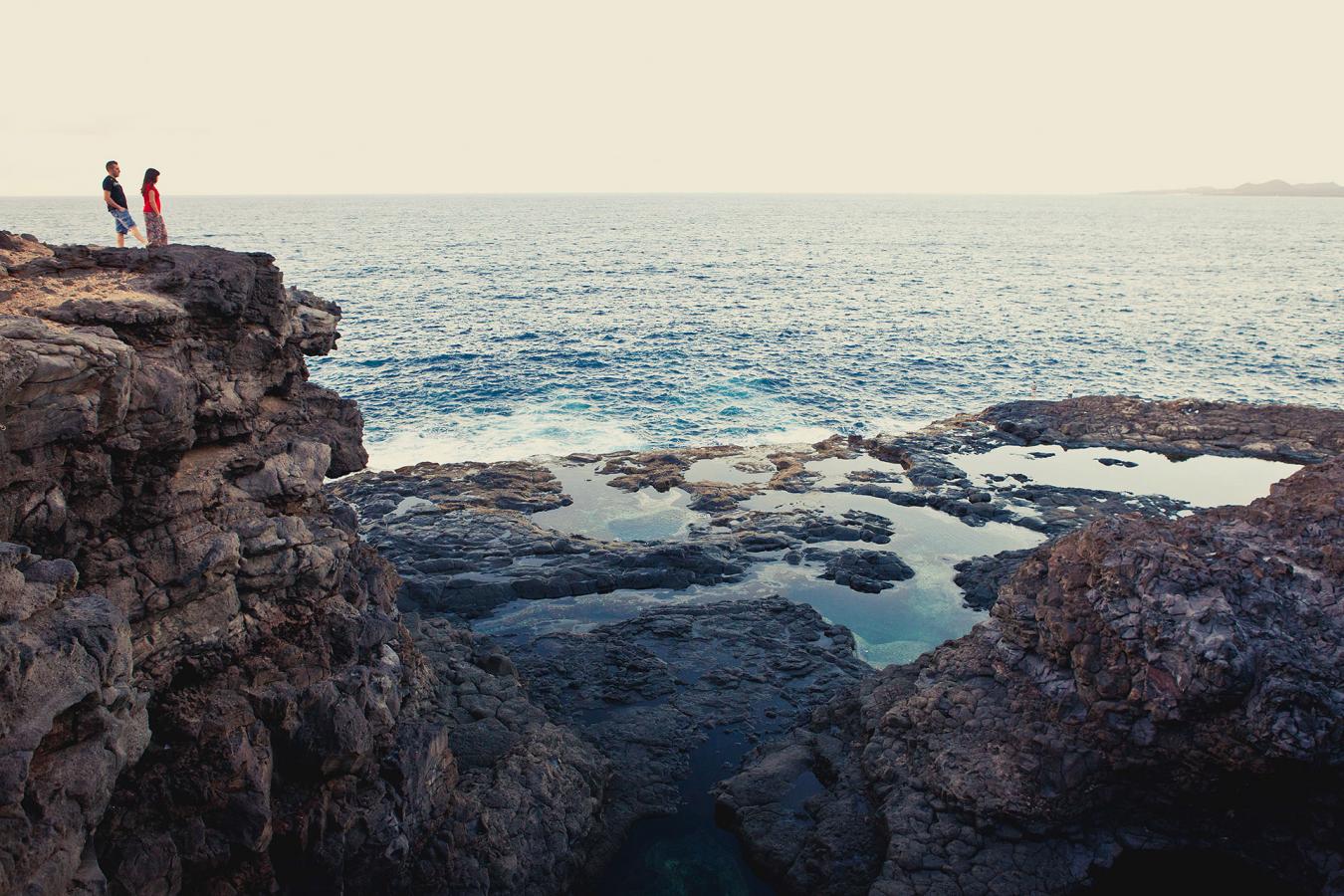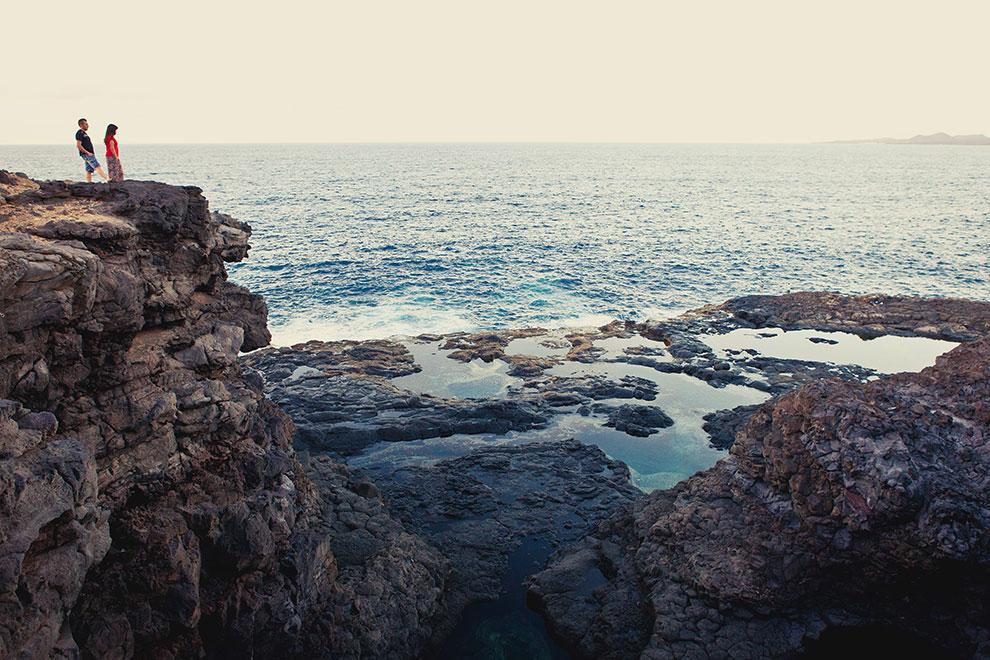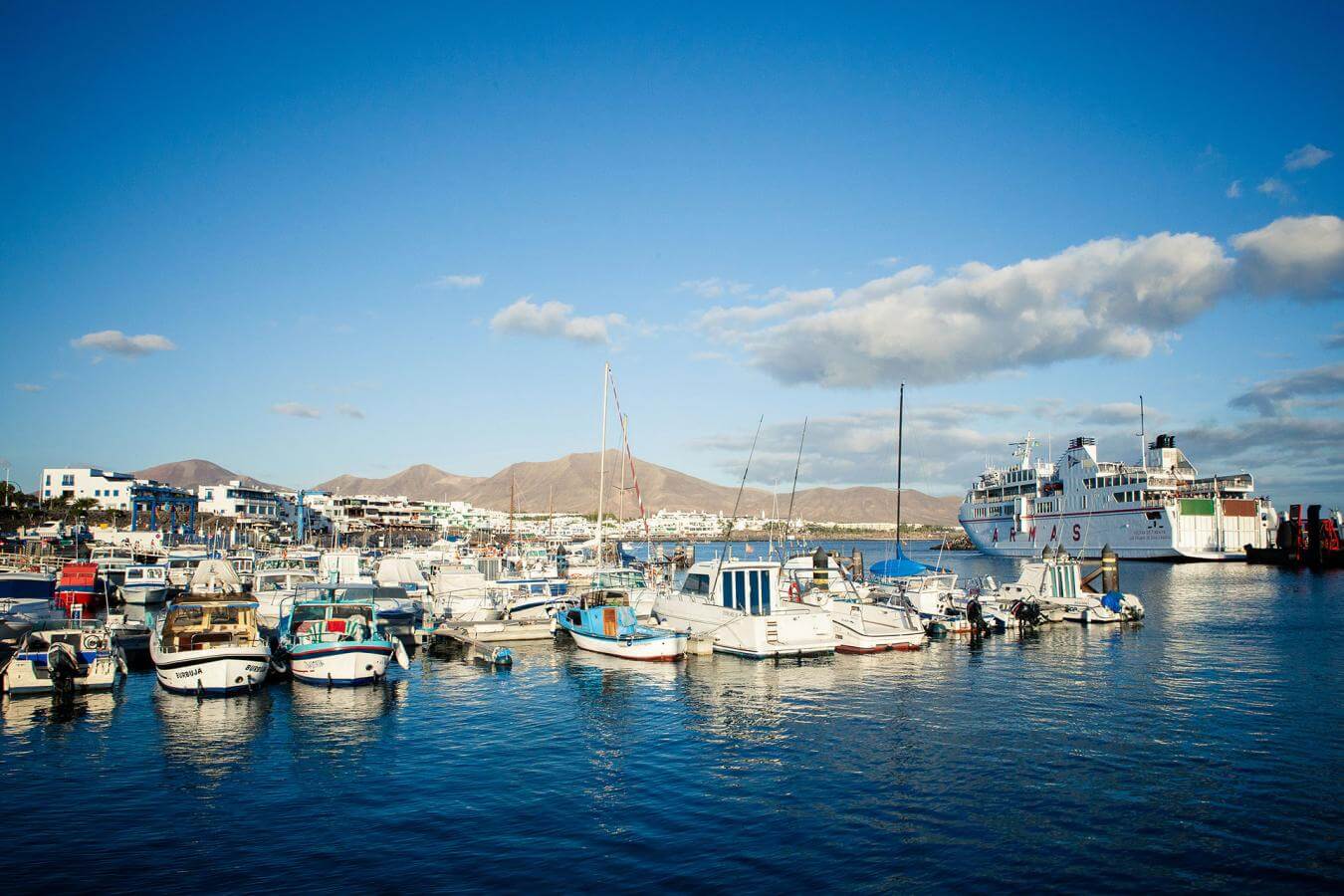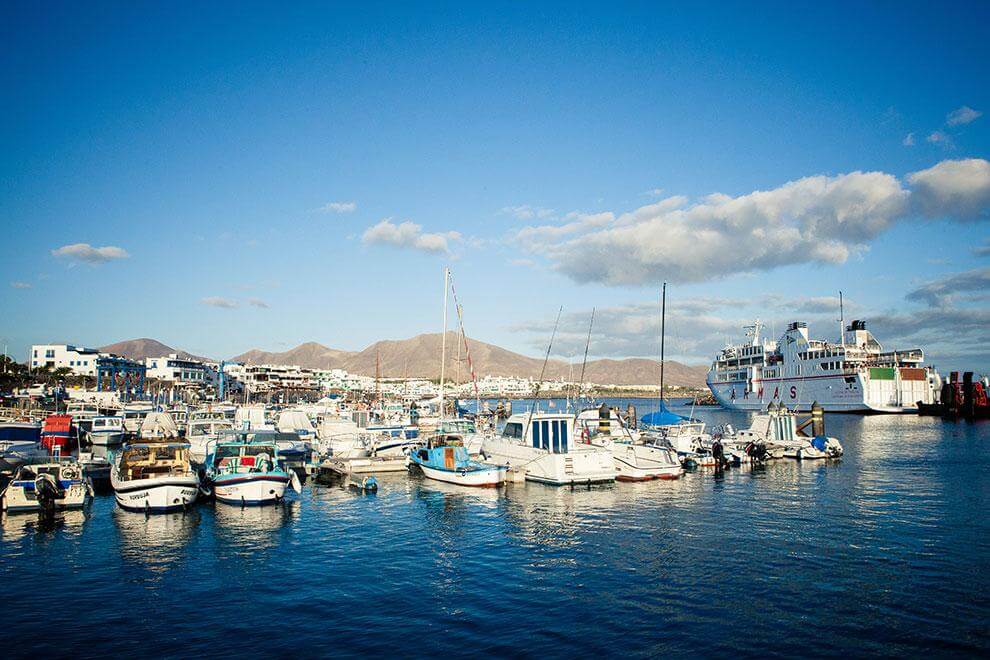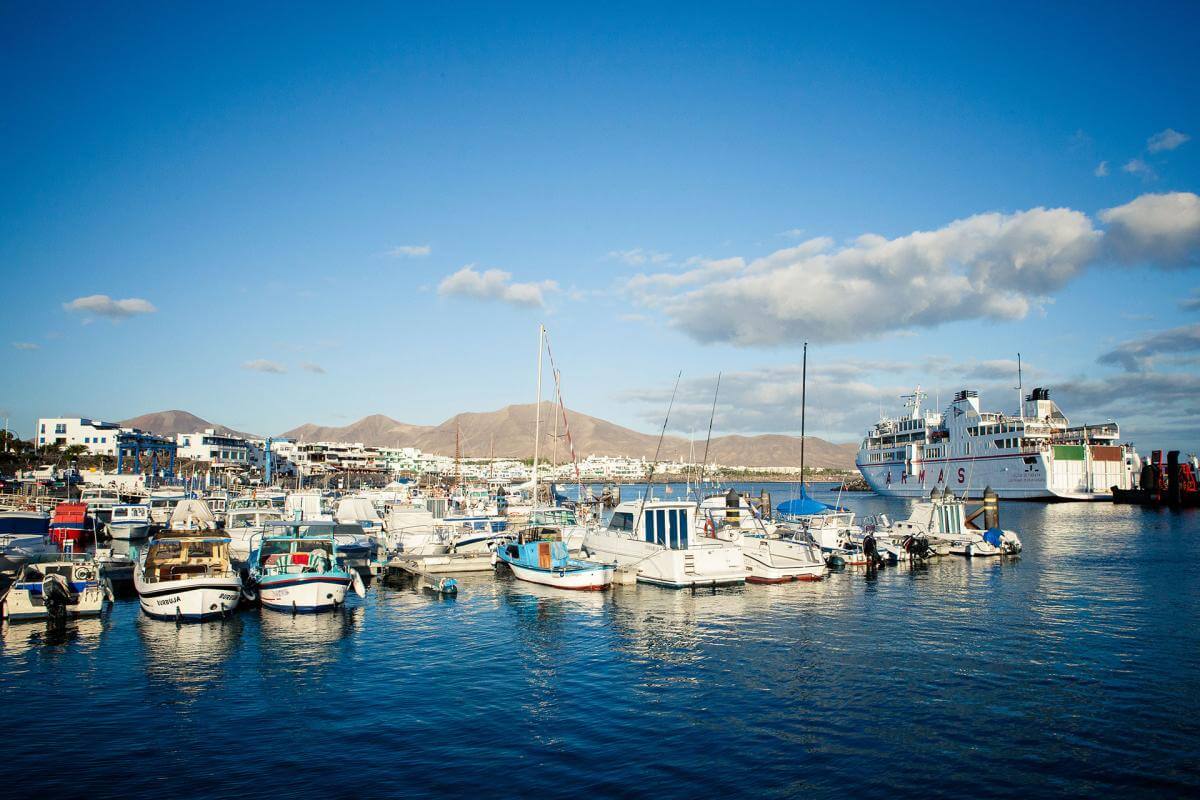 Contenido
El Golfo is located in the municipality of Haría. This small village is sandwiched in the middle of the Timanfaya National Park. Besides the gravel and dark sandy beaches nearby, there is also a small bay (el Charco de los Ciclos) which is known as the green lake. This old volcano crater looks like it comes from another planet. The paths made of pressed lava around the body of water are great for adventurous runners looking for an unusual route to try out. 
Imágenes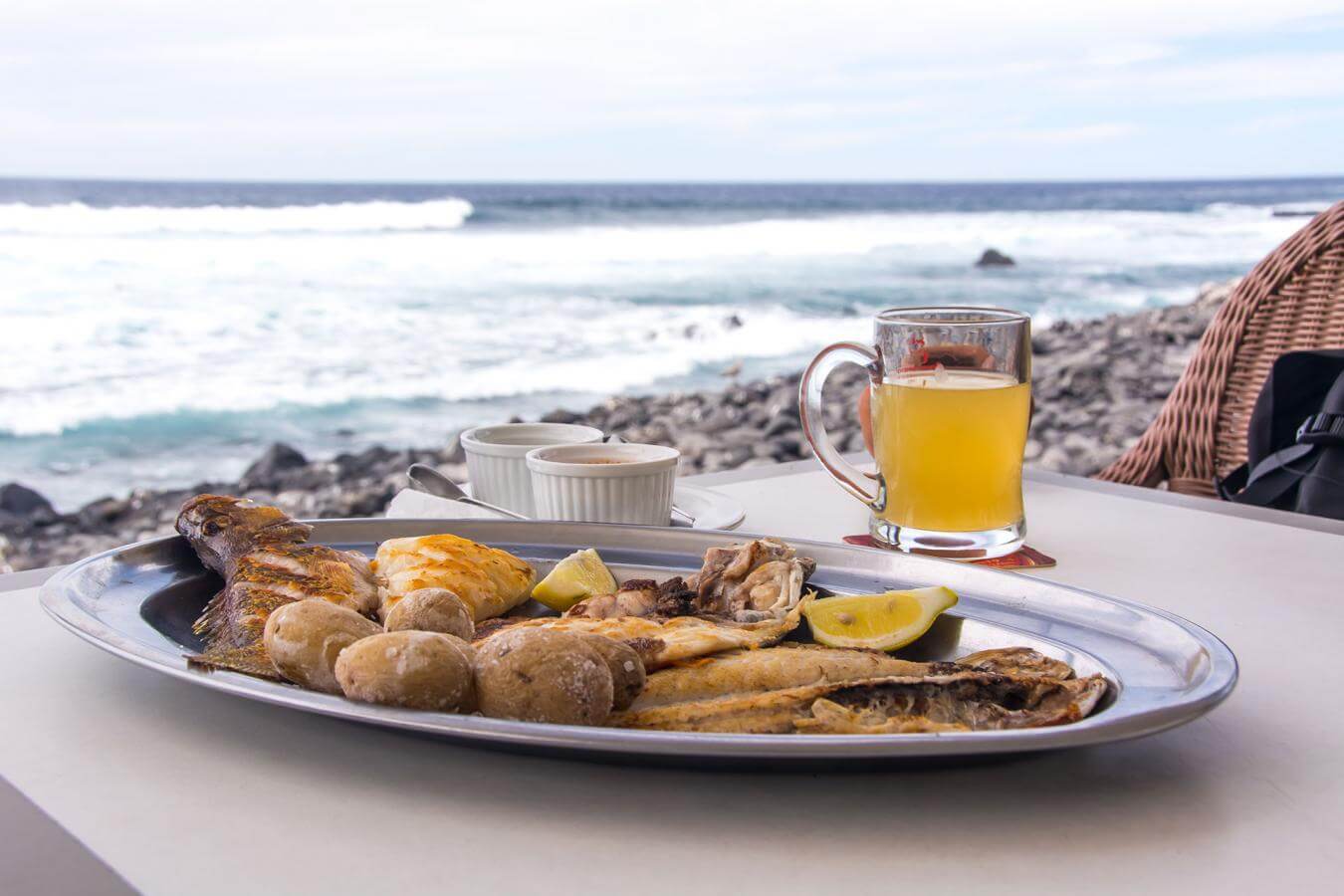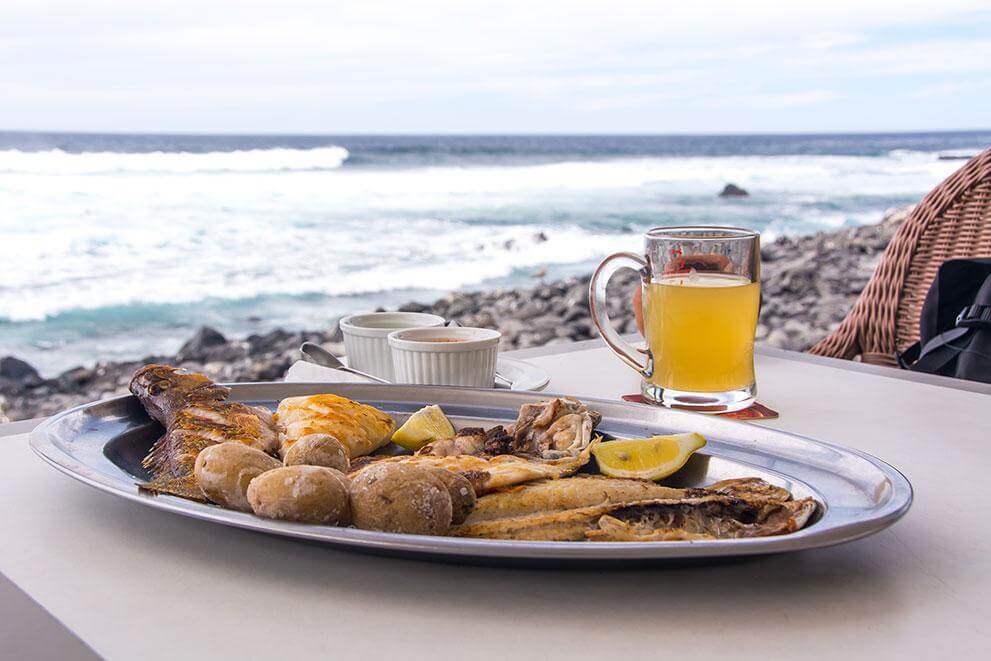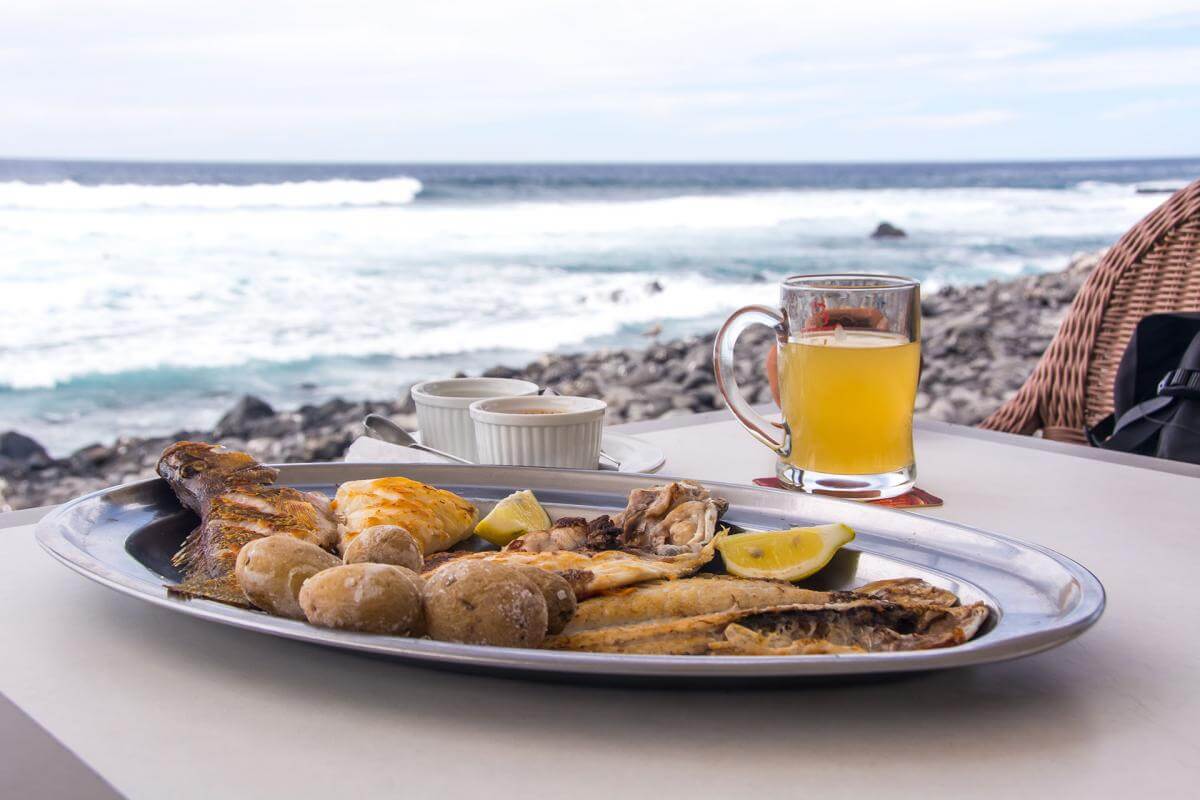 Contenido
In the southeast of Lanzarote is the town of Puerto del Carmen which is one of the tourist centres of Lanzarote. It is popular for good reason. There are dream-like beaches, maritime sports activities, hiking trails, great restaurants and many shops for retail therapy. Playa Chica and Los Pocillos are recommended locations to go for a swim. Along this coastline there are sunken ships and clear waters, and Playa Chica and the Veril de la Tiñosa, in particular, is recommended for scuba divers. Puerto del Carmen has 20 kilometres of cycle lanes which makes long walks and bike rides easy.
Imágenes
Contenido
Lanzarote is a great holiday destination. It has natural beauty and a wide variety of activities to keep the family entertained. For those that want a relaxing break with the opportunity to encounter new experiences, this part of the Canary Islands will not disappoint.