Imágenes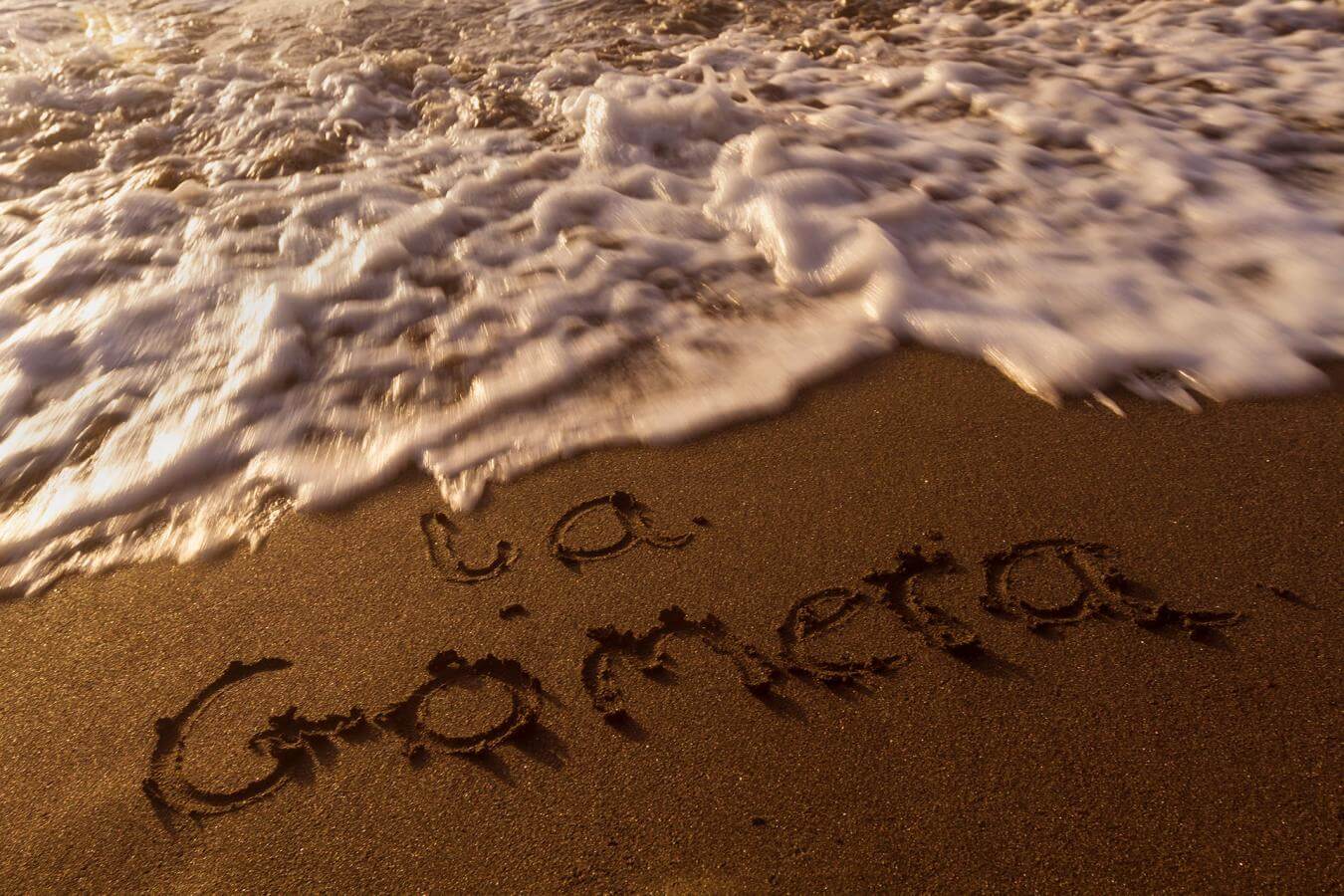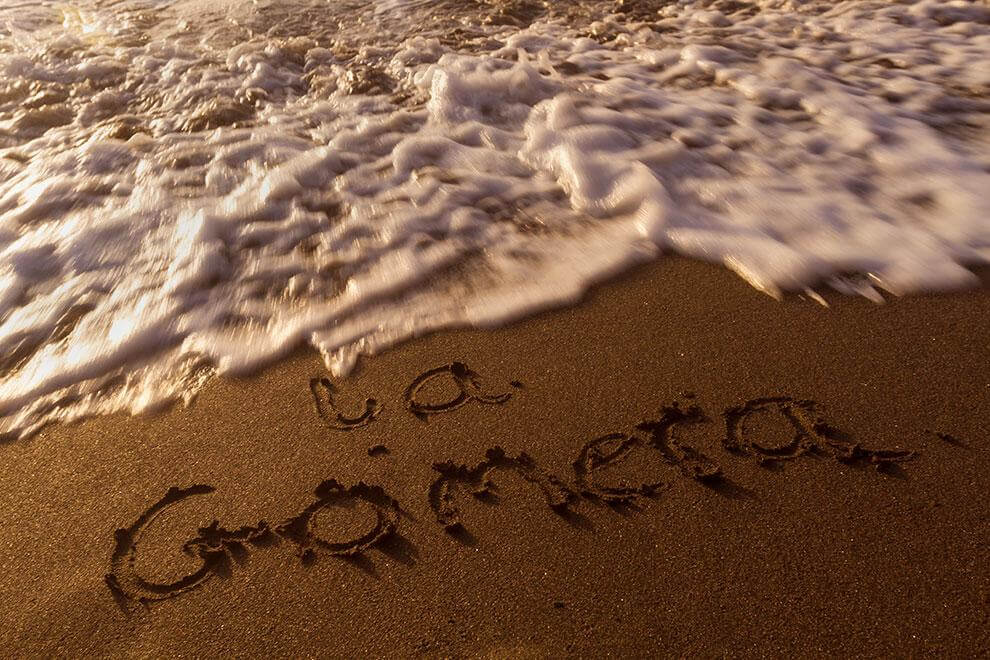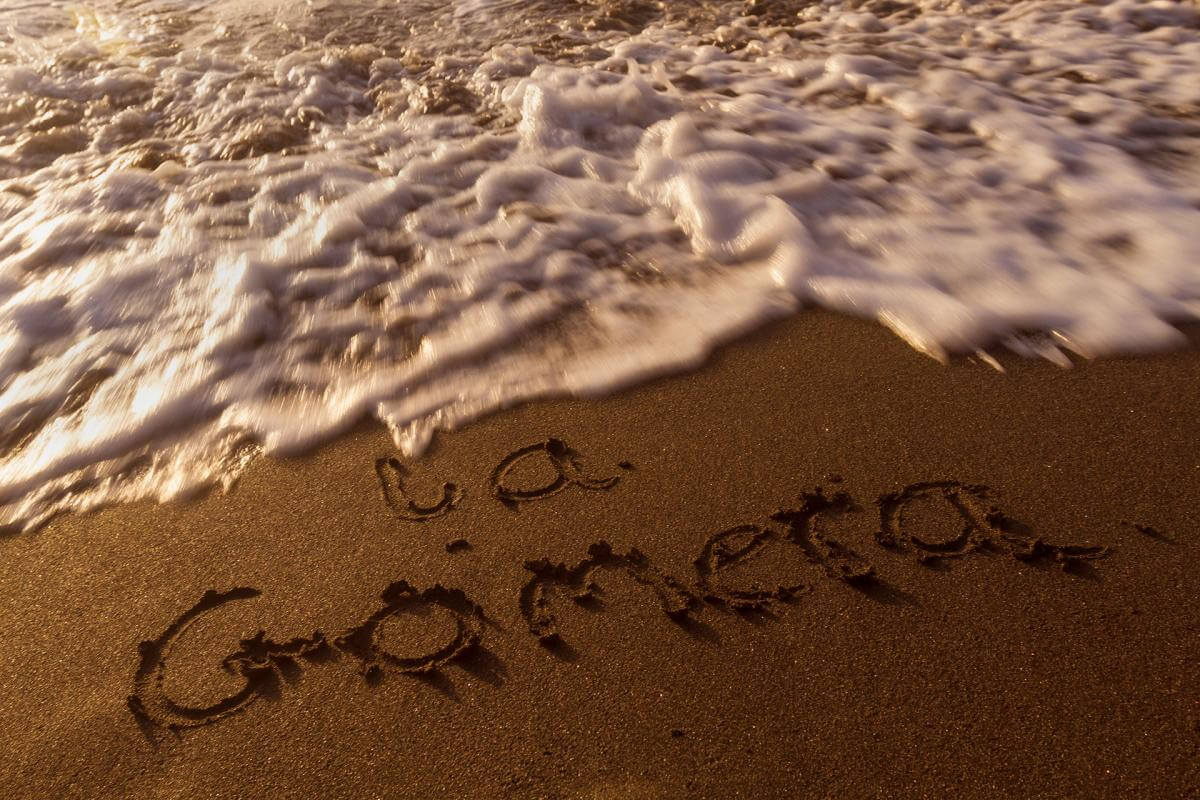 Contenido
In La Gomera you can move from a canopy of green laurel trees to black volcanic sand and then dive down into the turquoise Atlantic Ocean. La Gomera is designated as a biosphere reserve because of its rich natural beauty. There are lush forests populated by ancient trees, 600 kilometres of fascinating walking trails, and countless dreamy beaches.  
Imágenes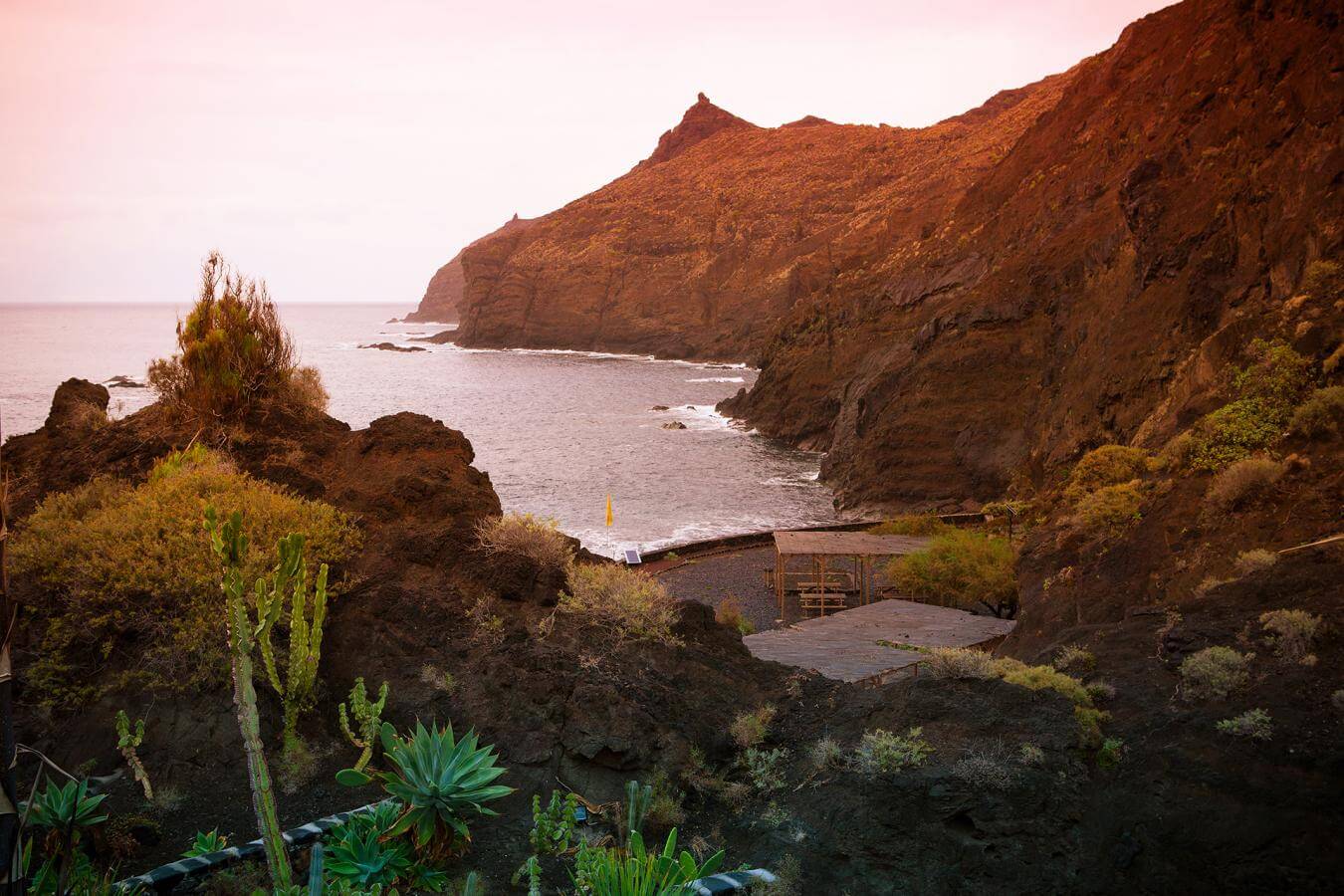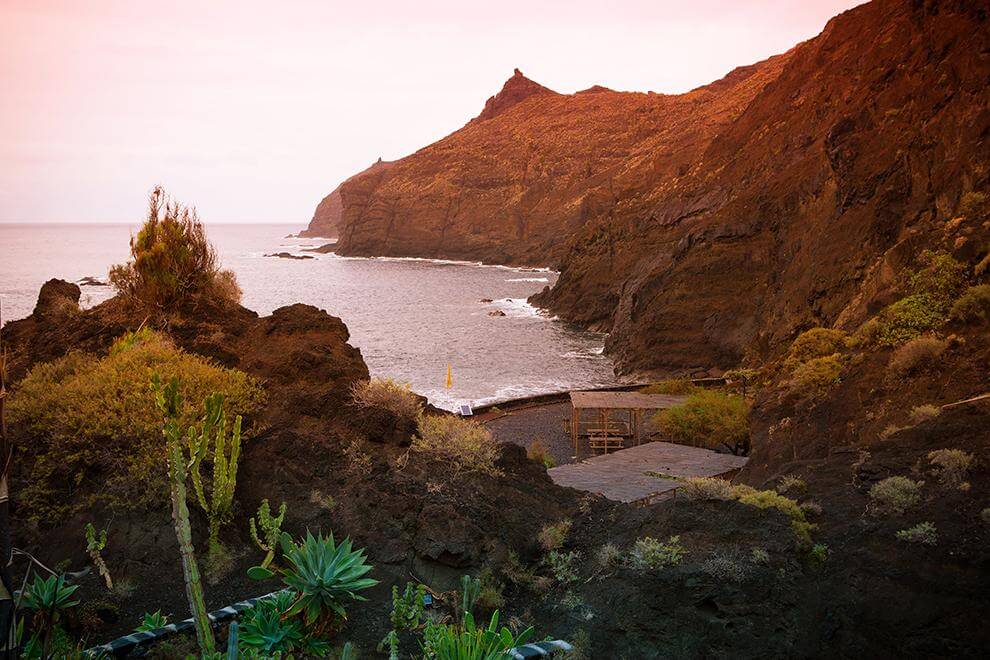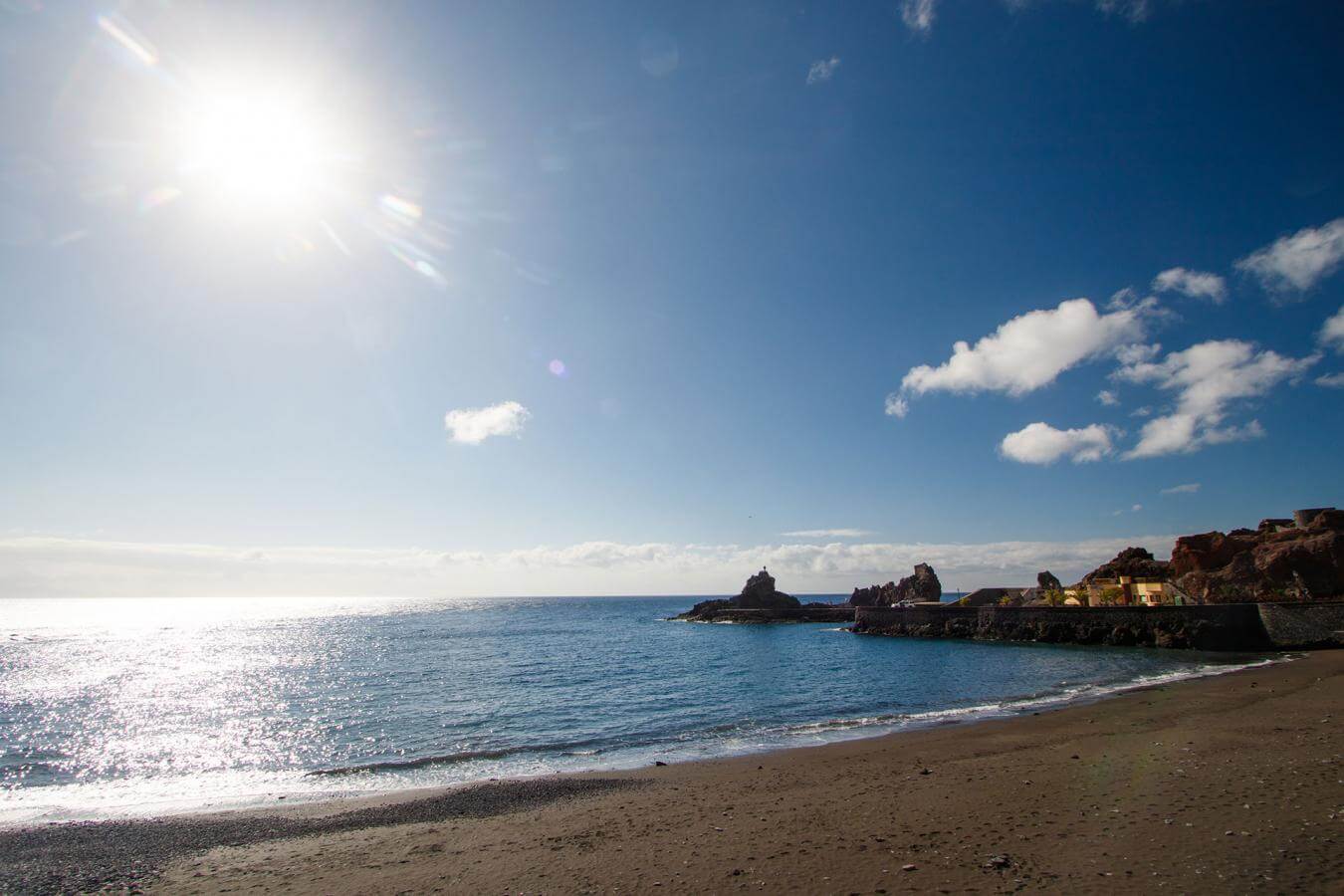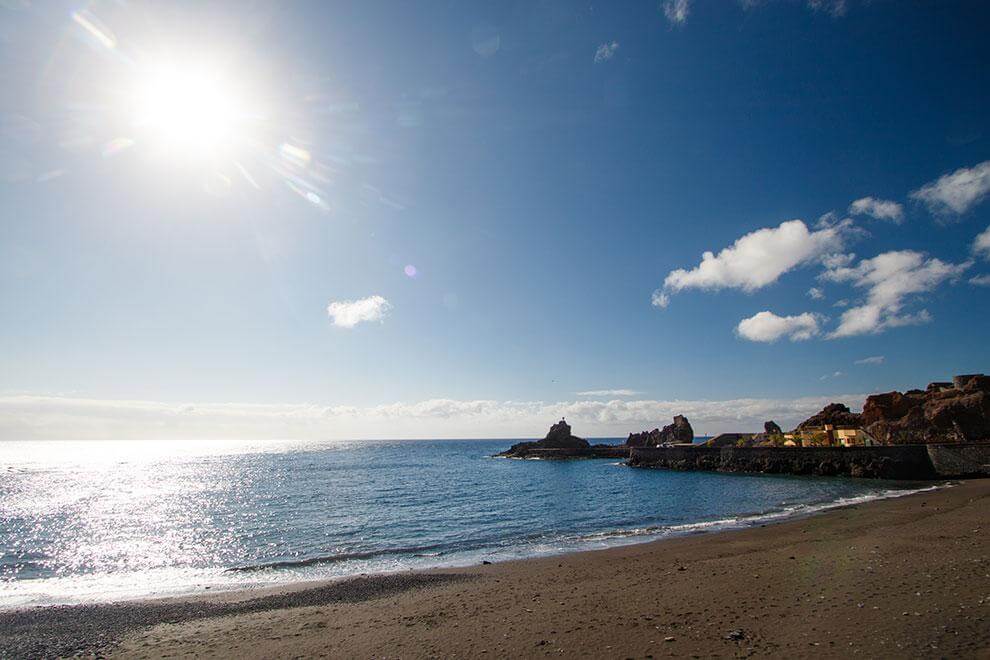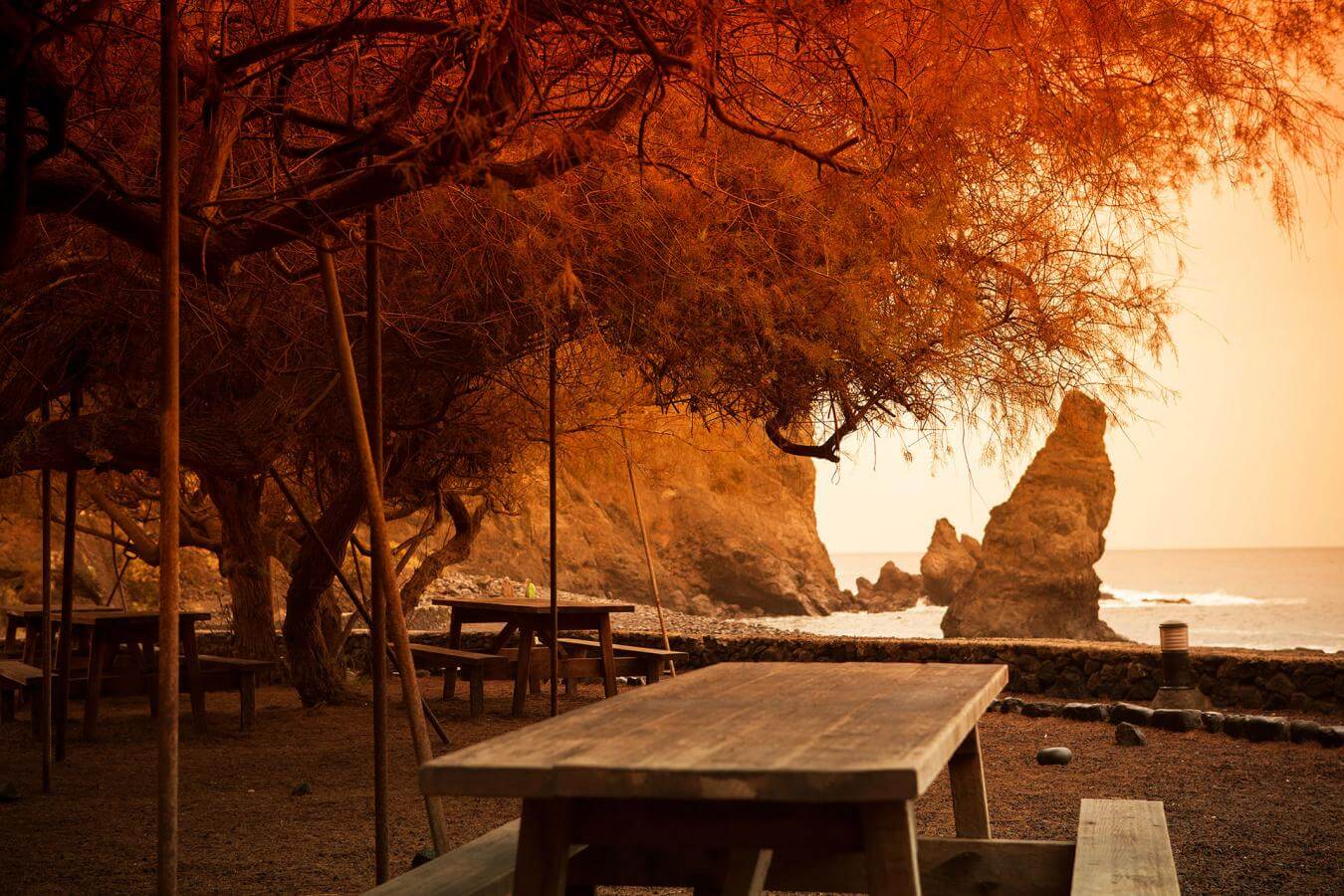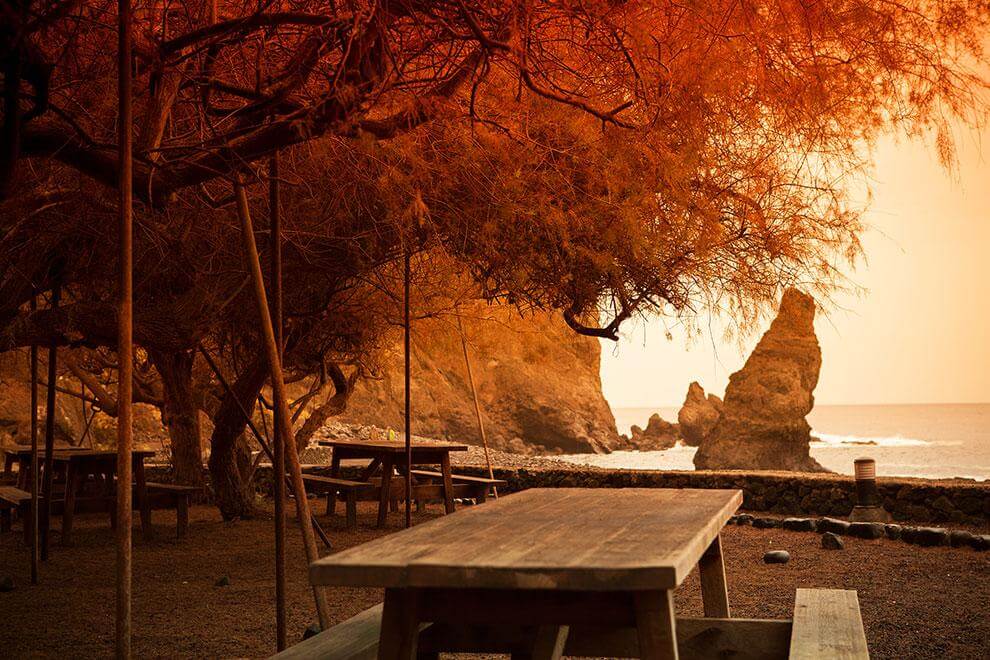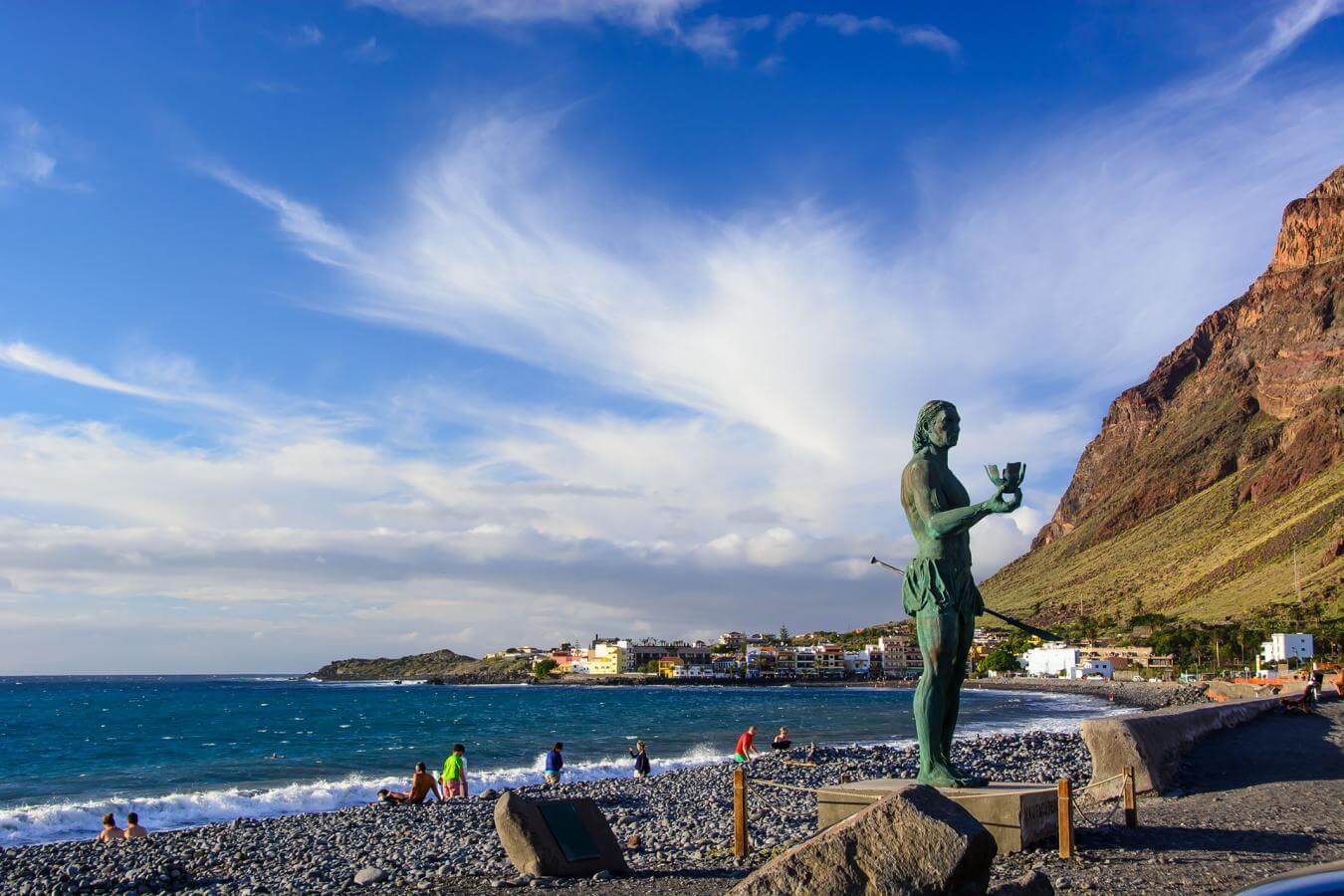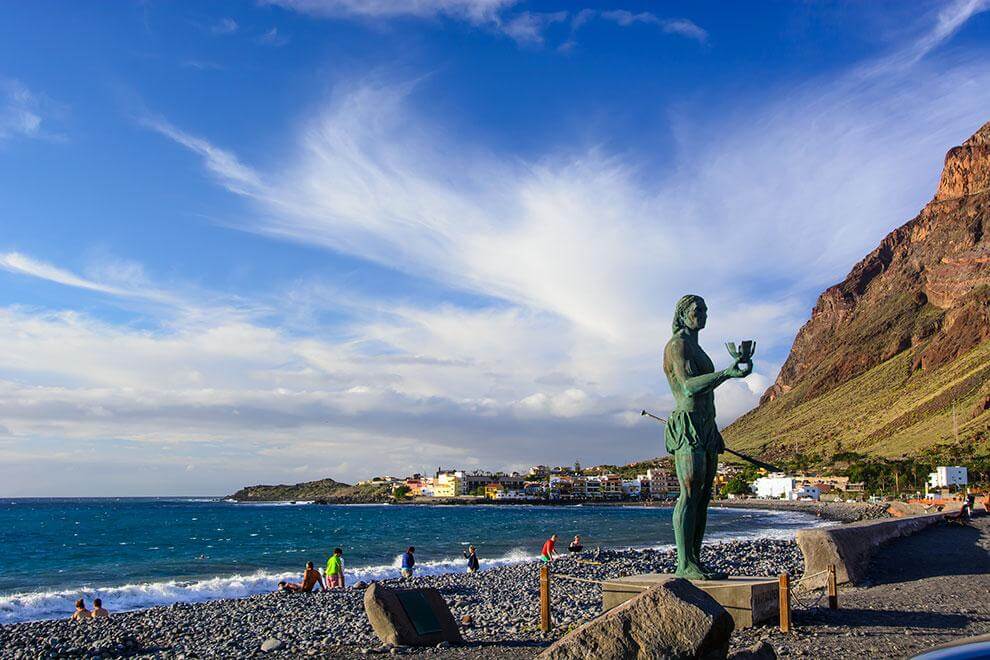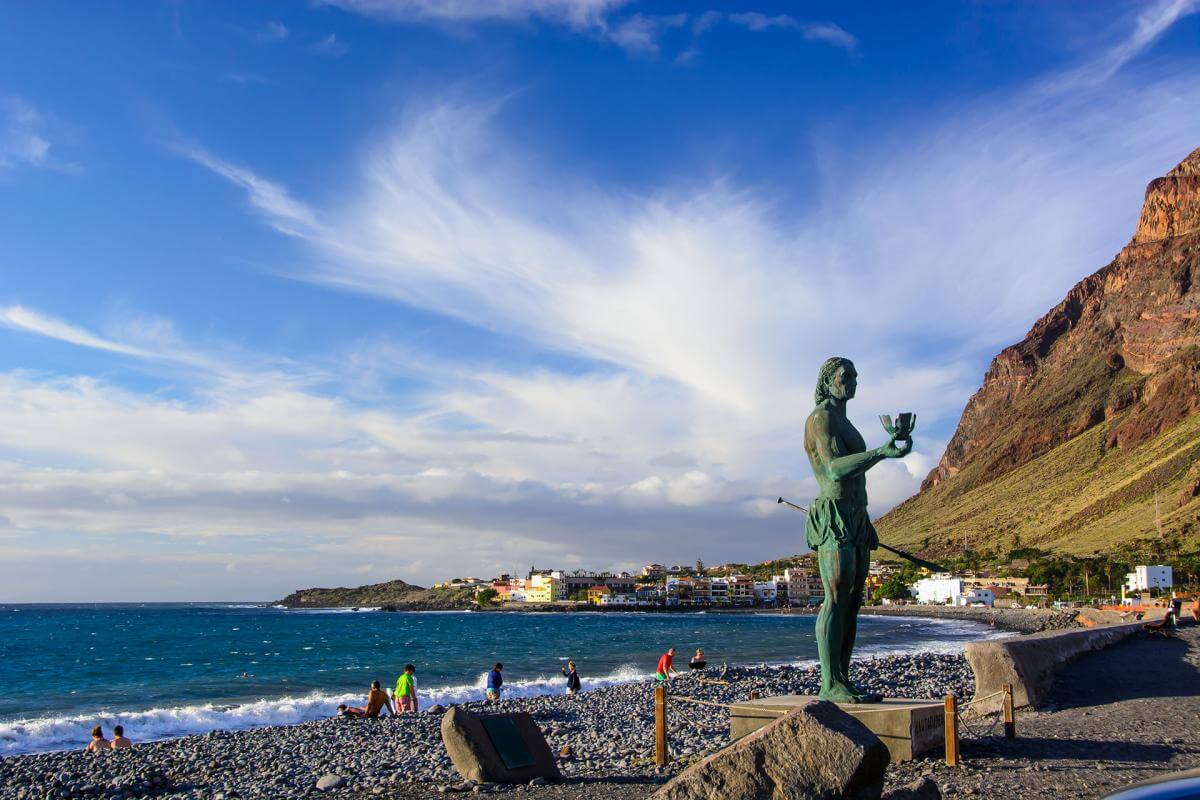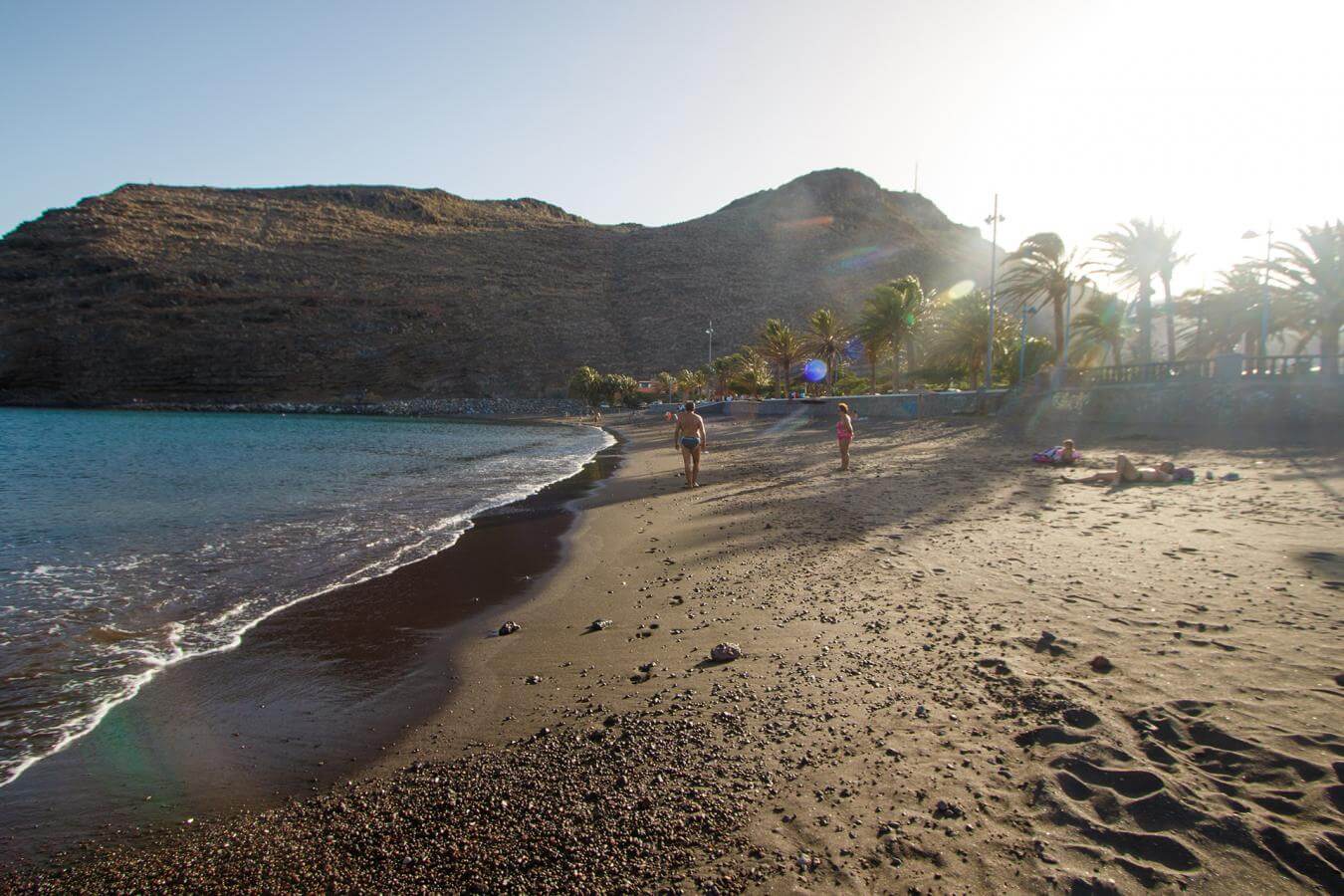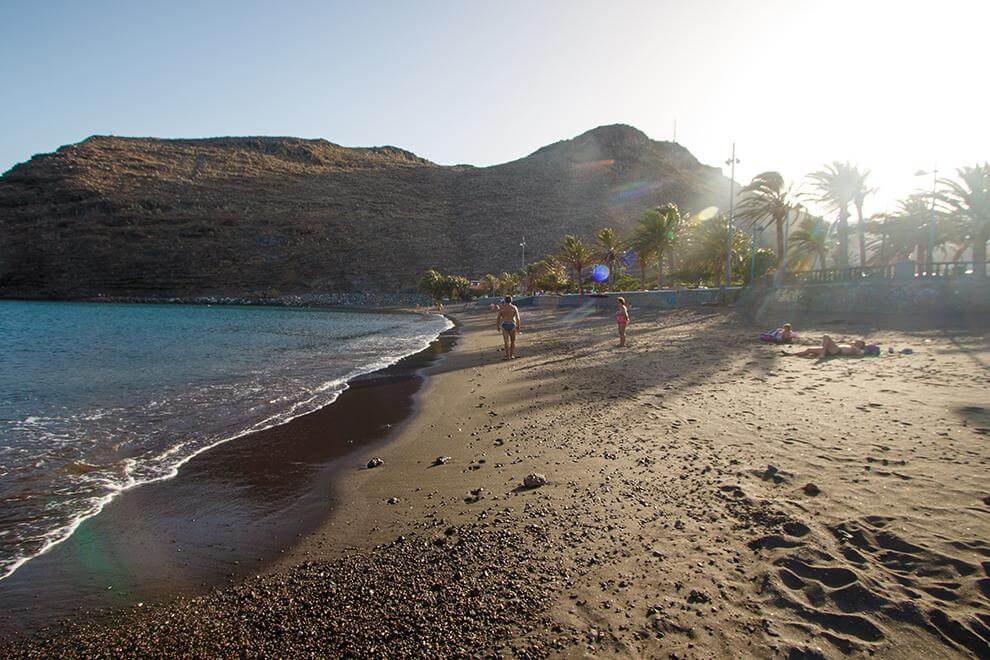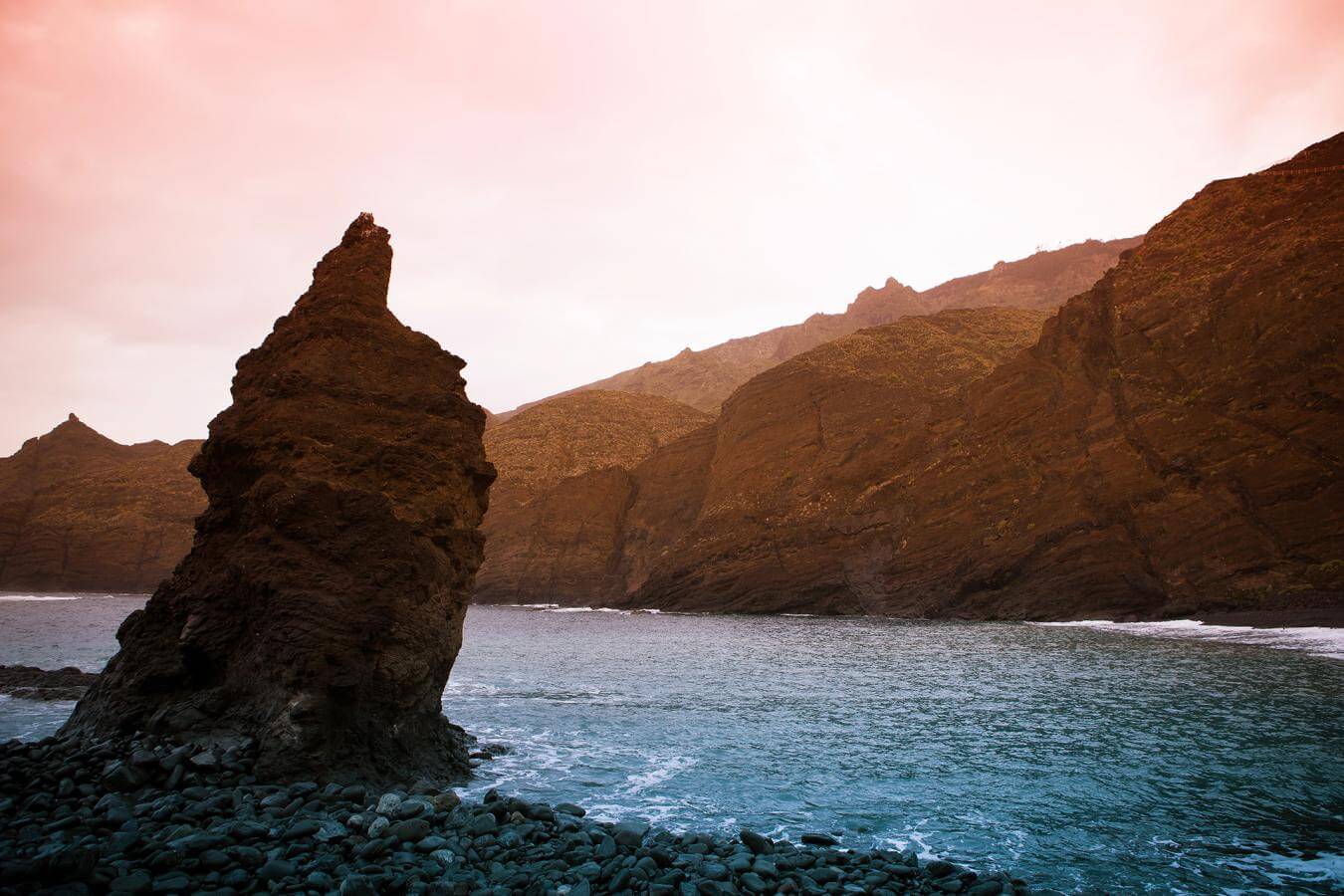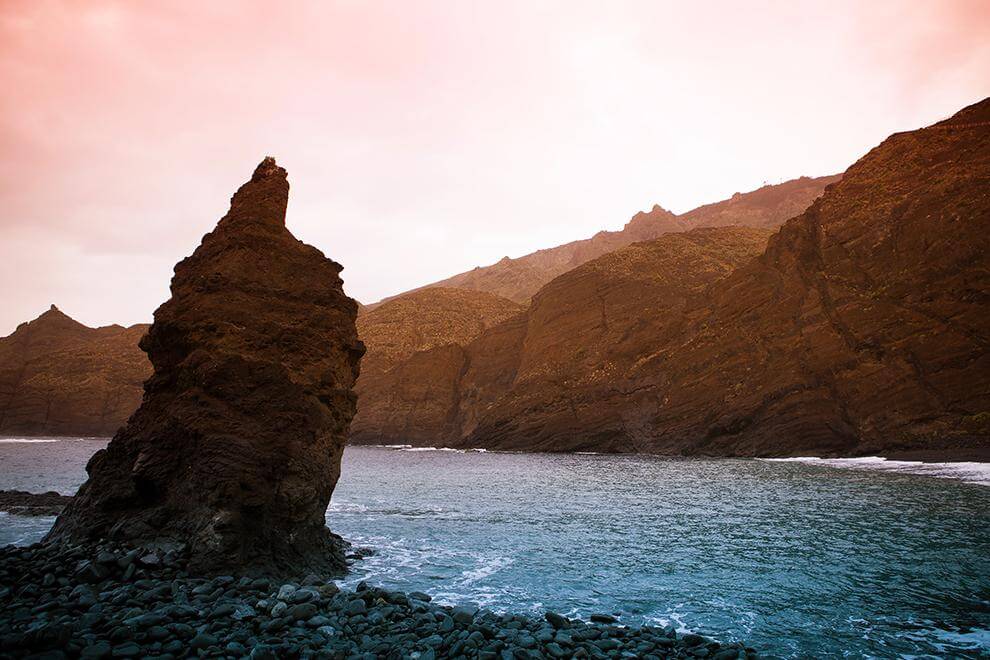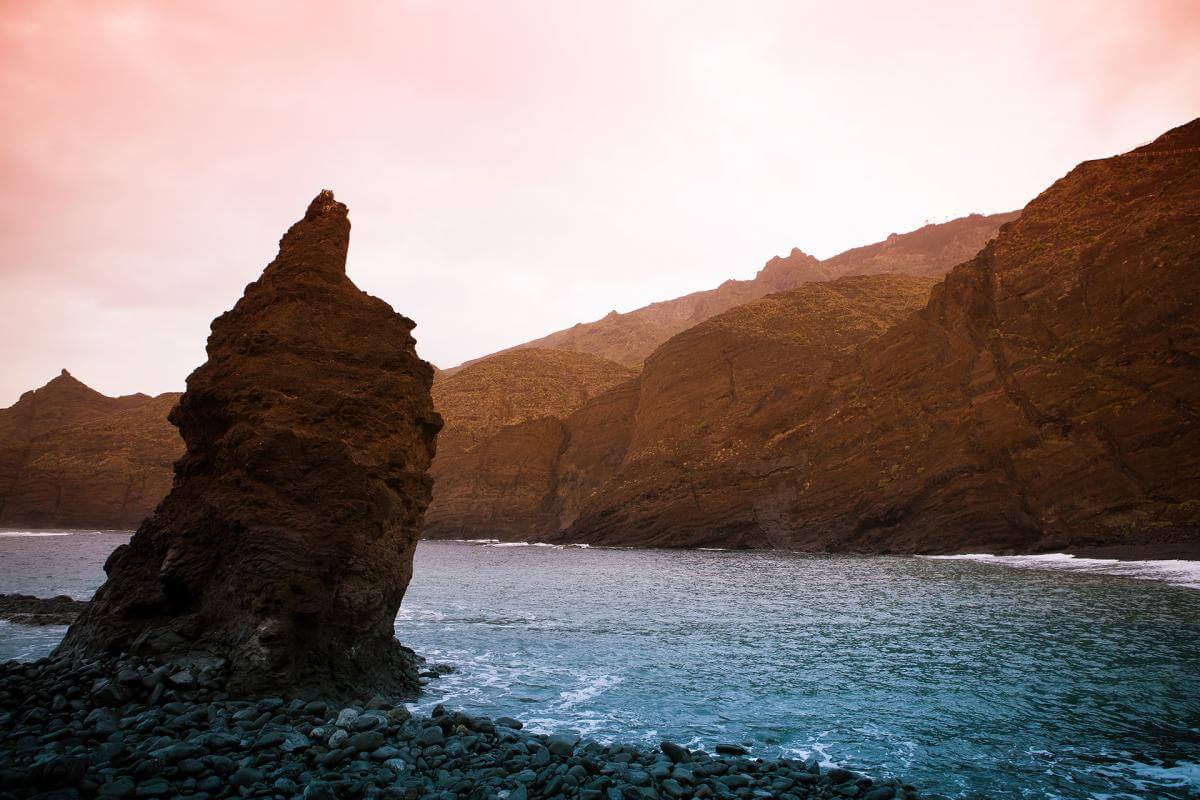 Contenido
Playa de Avalo
This beach is known for its calm water, black sand, and colourful pebbles as well as its palm grove which is one of the most beautiful on the island. The landscape around Avalo is great to discover from the comfort of a deck chair.   
Imágenes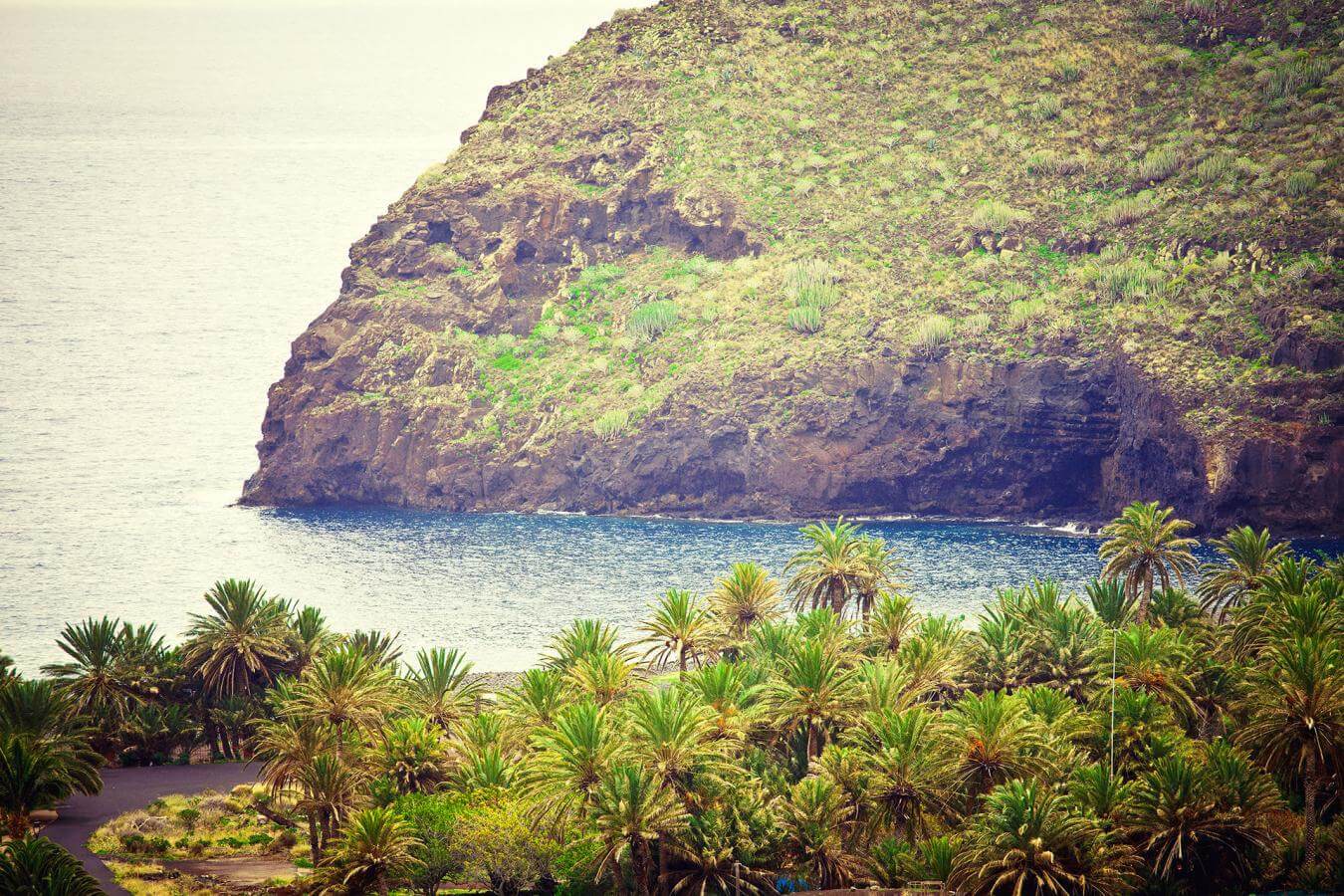 Contenido
La Negra 
This is a great destination for those looking for privacy during the day or a quite spot to watch the sun go down. There is little to distract you in this place other than pebbles, black sand, and the dramatic beauty of the La Gomera landscape. It is a virgin beach which can be reached through paths from neighbouring La Rajita or Arguayoda. 
La Calera 
If you travel with a family, La Gomera offers beaches with tranquil waters and all that is necessary to enjoy a pleasant day of fun and relaxation. At one-kilometre-long, La Calera is the largest beach in the municipality of Valle Gran Rey. It is easily accessible by car and has parking facilities, showers and restaurants. The sea in this part of the island is always calm, and there are no currents. This is a great place to enjoy a slow moving sunset. 
Imágenes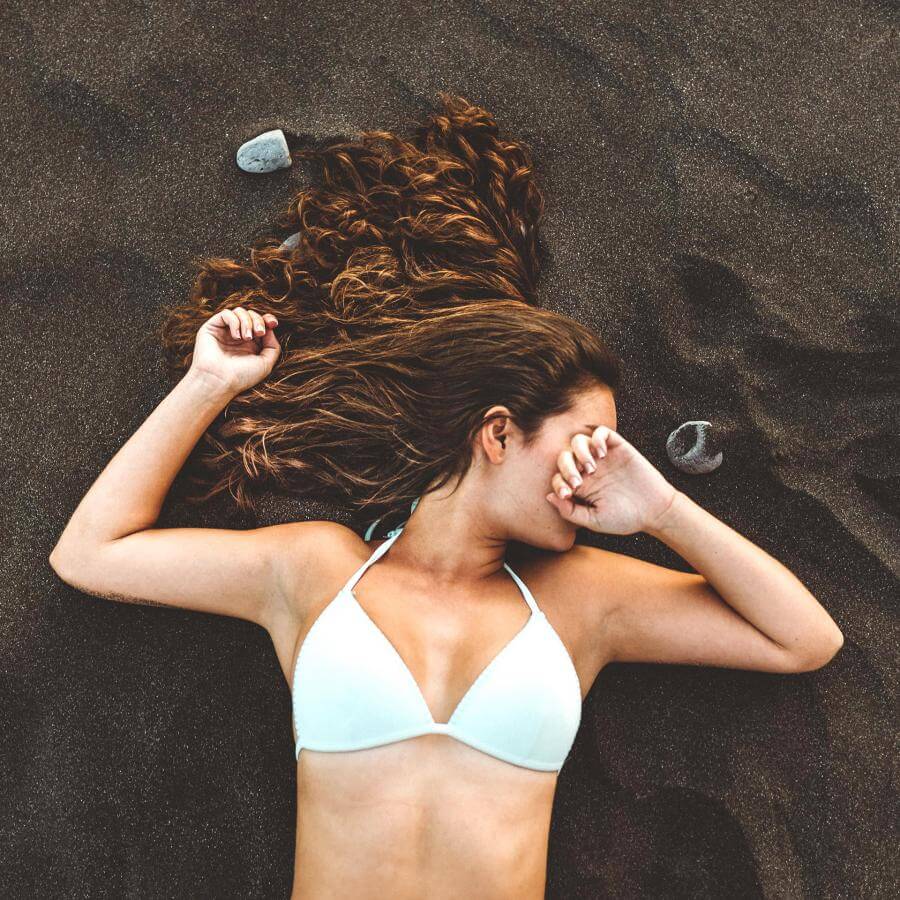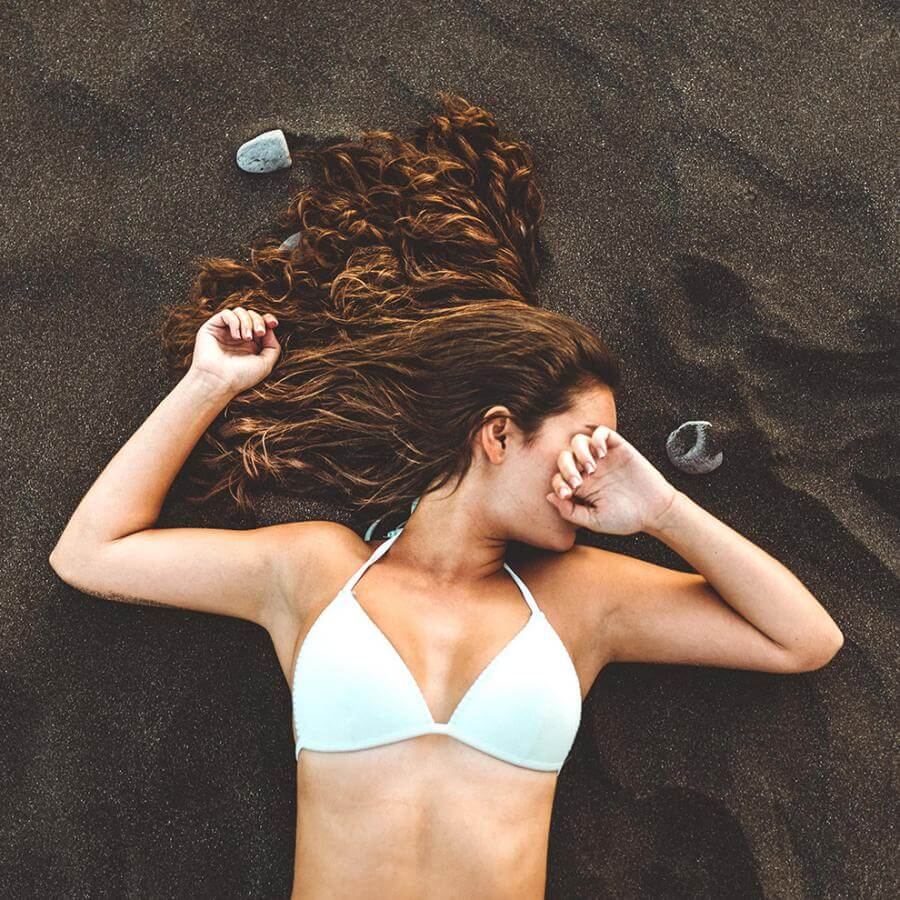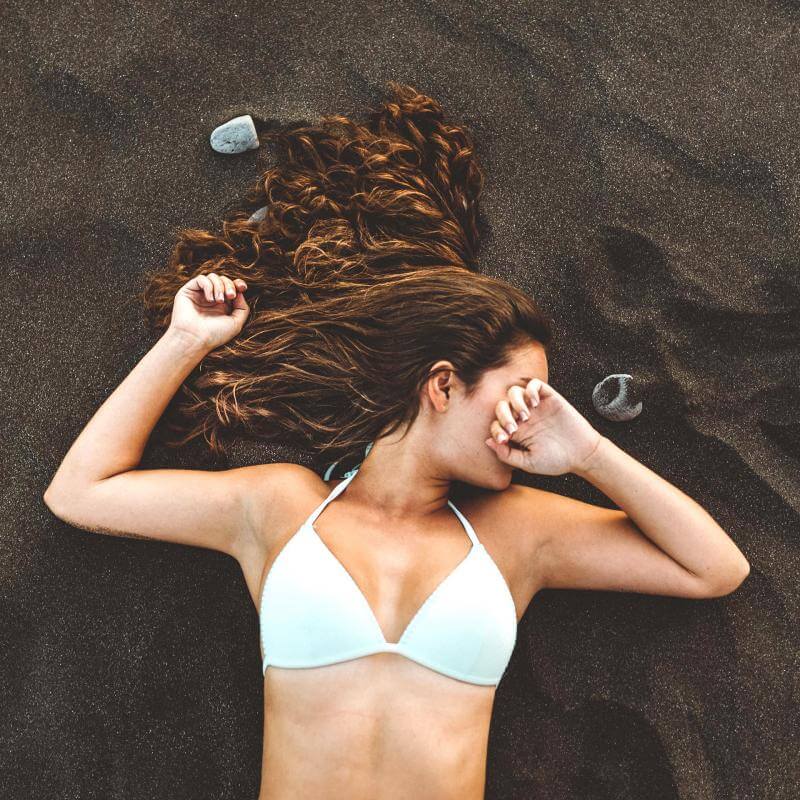 Contenido
Vueltas 
Vueltas is another option in Valle Gran Rey. It is a good place for children with a sheltered bay and calm waters. This beach is great to walk along. There are plenty of small fishing boats dotted around which creates a cosy marine atmosphere. There are showers, restaurants and easy access for cars.  
Imágenes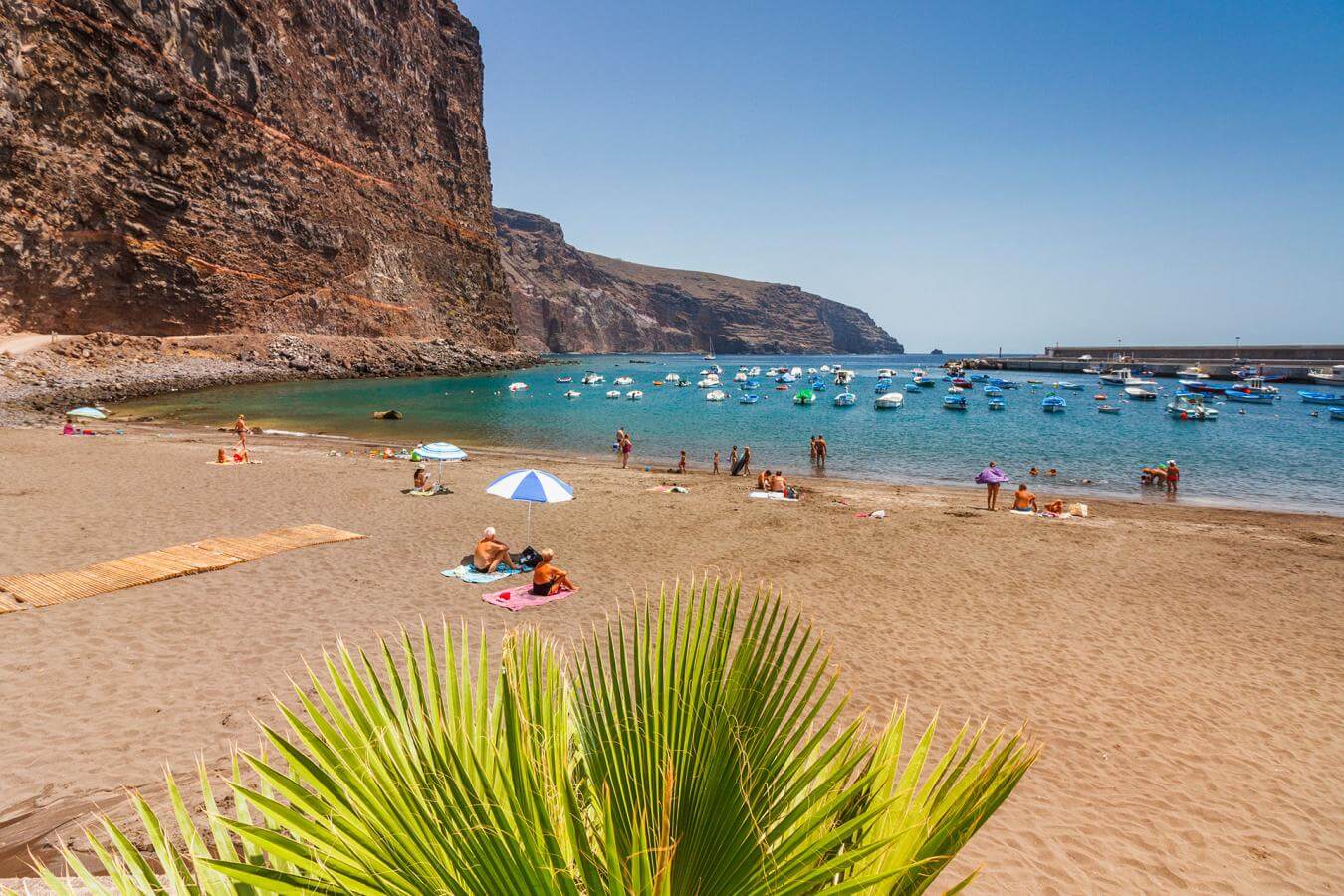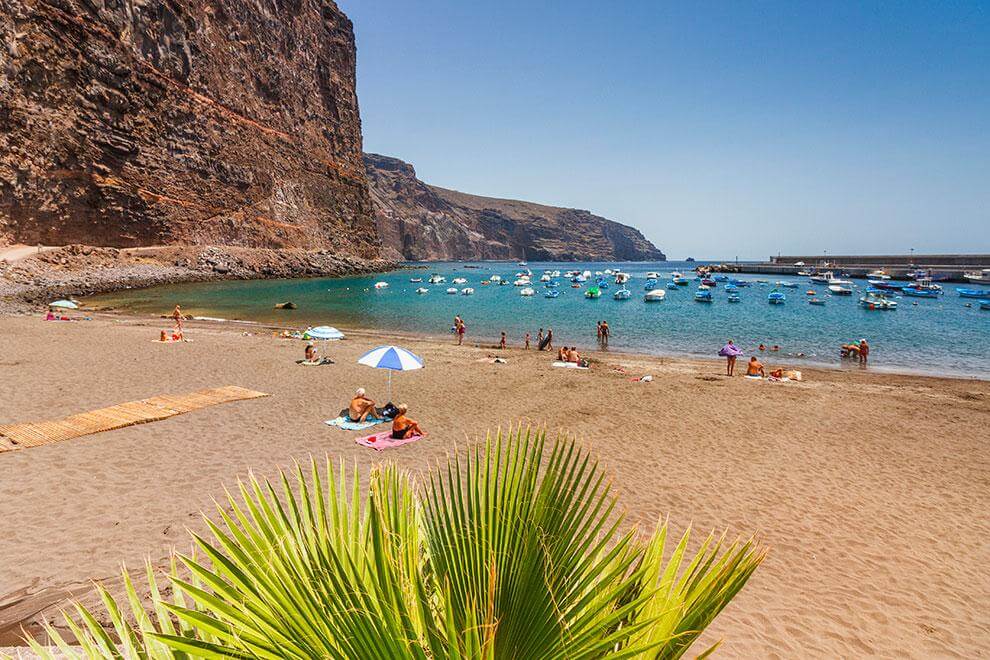 Contenido
La Caleta 
About ten minutes from the Hermigua Valley is La Caleta. This family friendly beach located in the north of La Gomera is a sheltered cove of about 200 metres in length. It is blessed with beautiful black sand, and there are views Mount Teide. This is a quiet beach with a kiosk-bar as well as chicken take-away shops, toilets and showers.  
Imágenes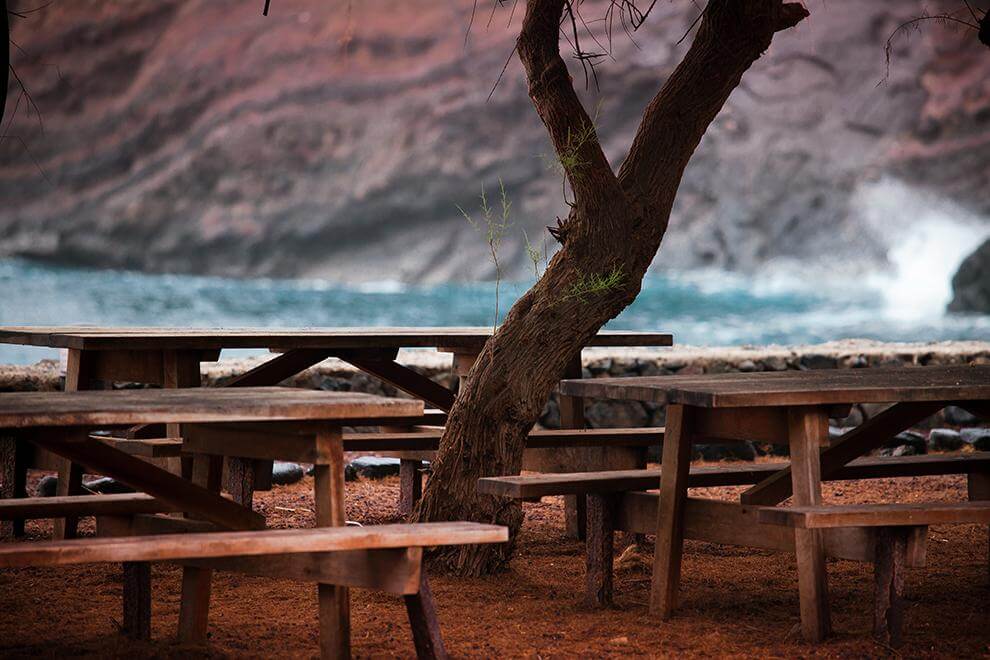 Contenido
Other unmissable beaches in La Gomera 
La Gomera is a paradise for naturist, and there are dozen of beaches in which to bare all and feel at one with nature. Good options for naturism are Argaga with its black sand and untouched natural beauty, Playa del Inglés with its rustic and isolated shoreline., and Cabrito which is accesible by boat from the port of San Sebastián or via a small path.
Imágenes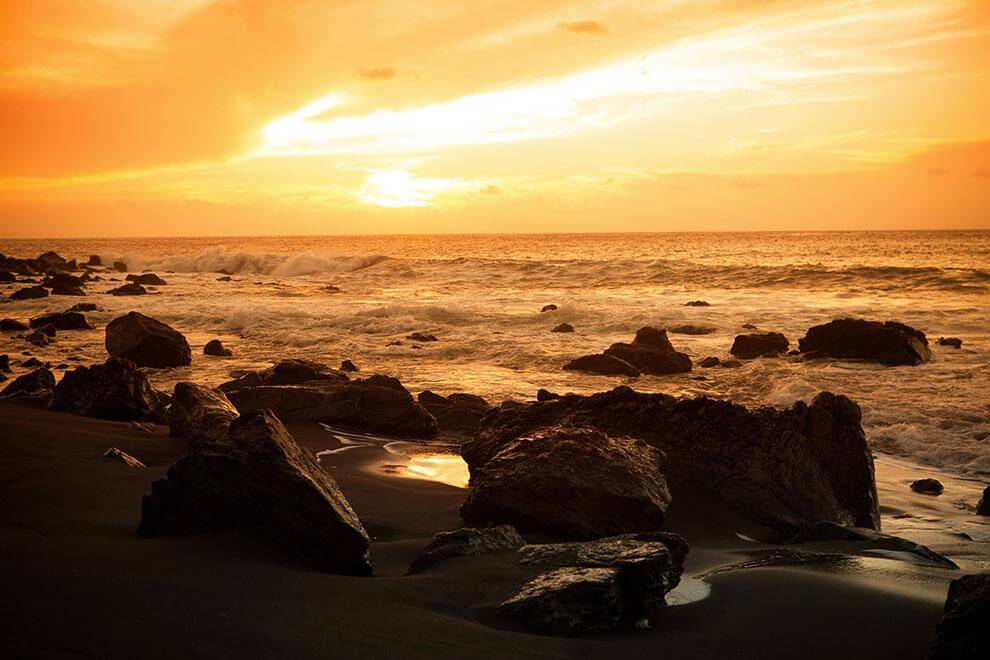 Contenido
There are also beaches on La Gomera which are easy to access for those with reduced mobility. Beaches such as La Cueva (San Sebastián de La Gomera), Playa de Santiago (Alajeró) and La Calera (Valle Gran Rey) are good spots for those that want to get close to the sea without any fuss.  
Imágenes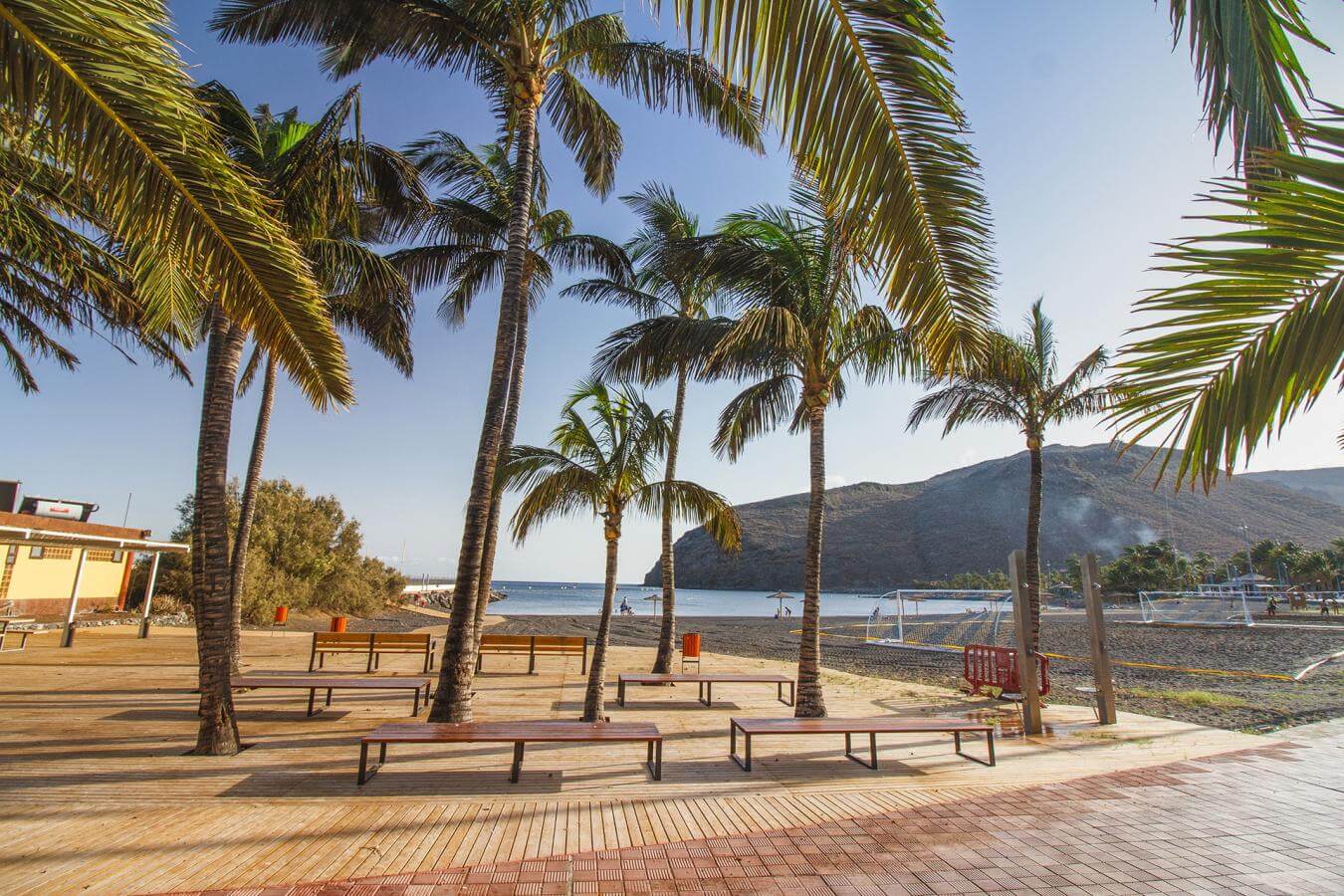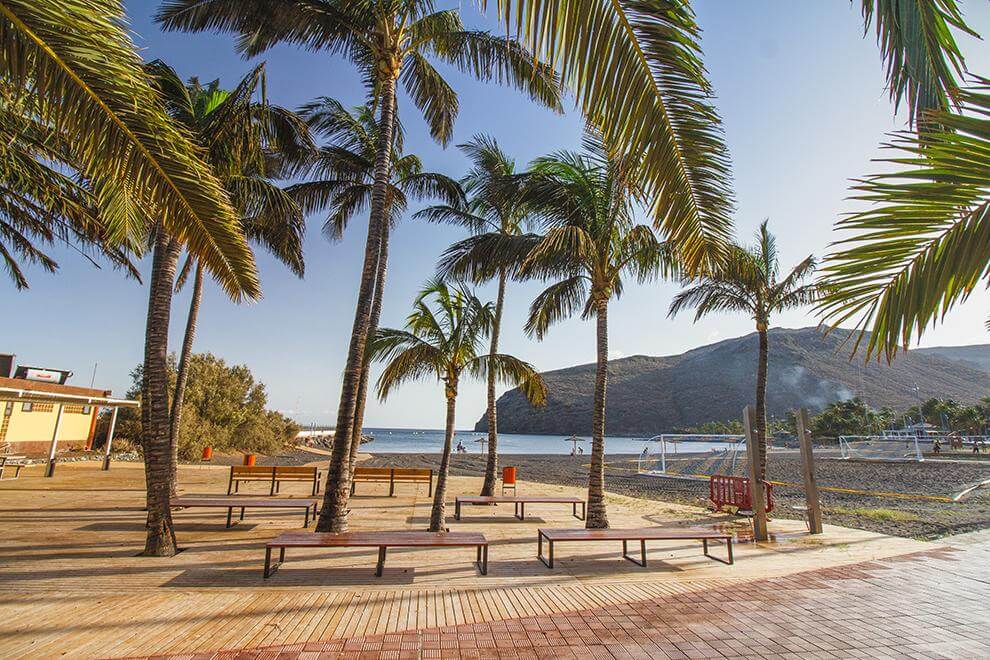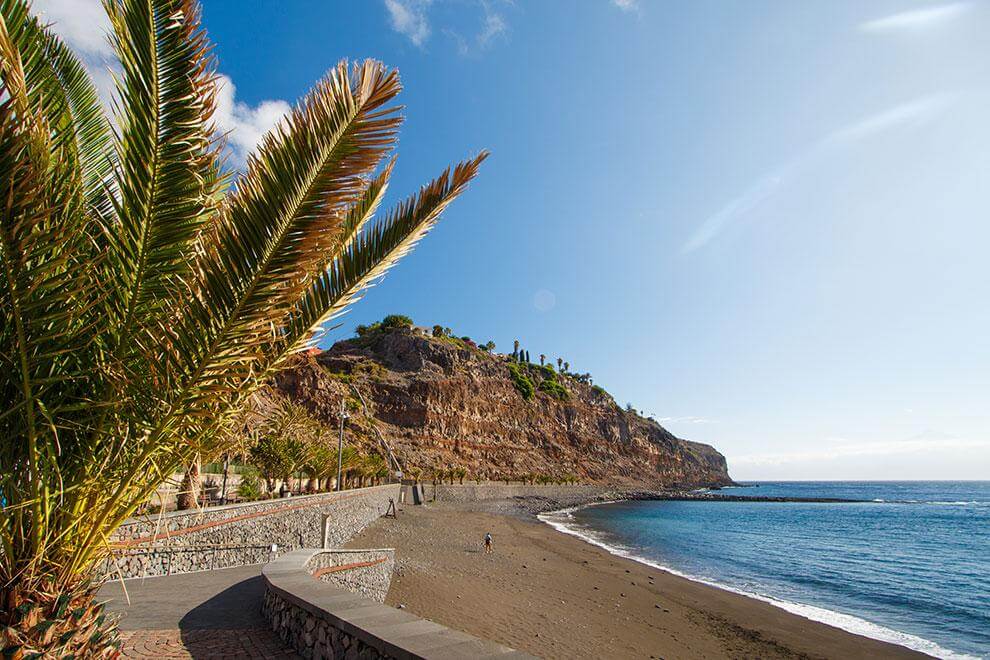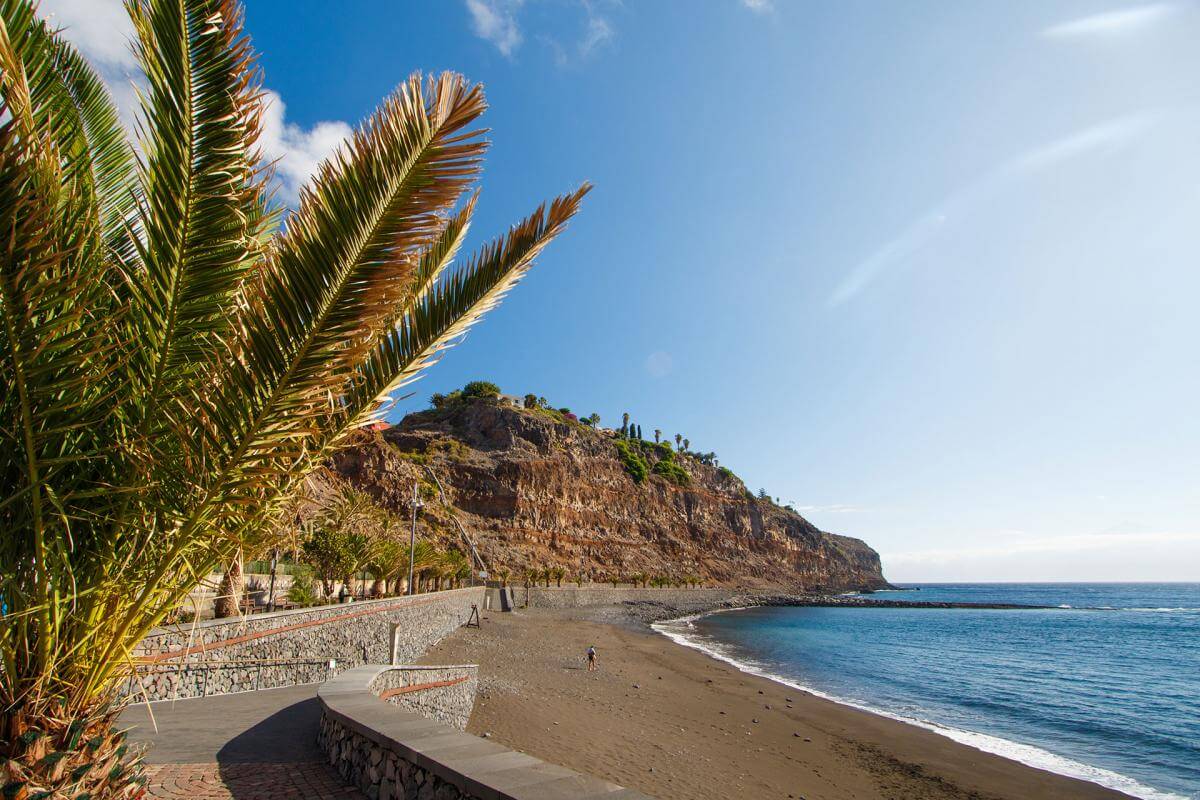 Contenido
The coast of La Gomera has an interesting natural monument. While visiting La Gomea it is recommended to take a boat trip to get a better look at Los Organos which is a starling volcanic cliff which has the shape of an organ with pipes that drip into the ocean. This natural wonder can spark an interest in geology amongst young people.
Imágenes