The Canary Islands are a Garden of Eden for diving enthusiasts, an activity that they can do almost any day of the year in the archipelago's clean, transparent waters with visibility of up to 30 metres. The temperatures favour the islands being a world-class paradise for marine diversity: volcanic seabed, reefs and grottos where an incredible wealth of species of marine fauna live.


00:00
Título
High definition diving
Póster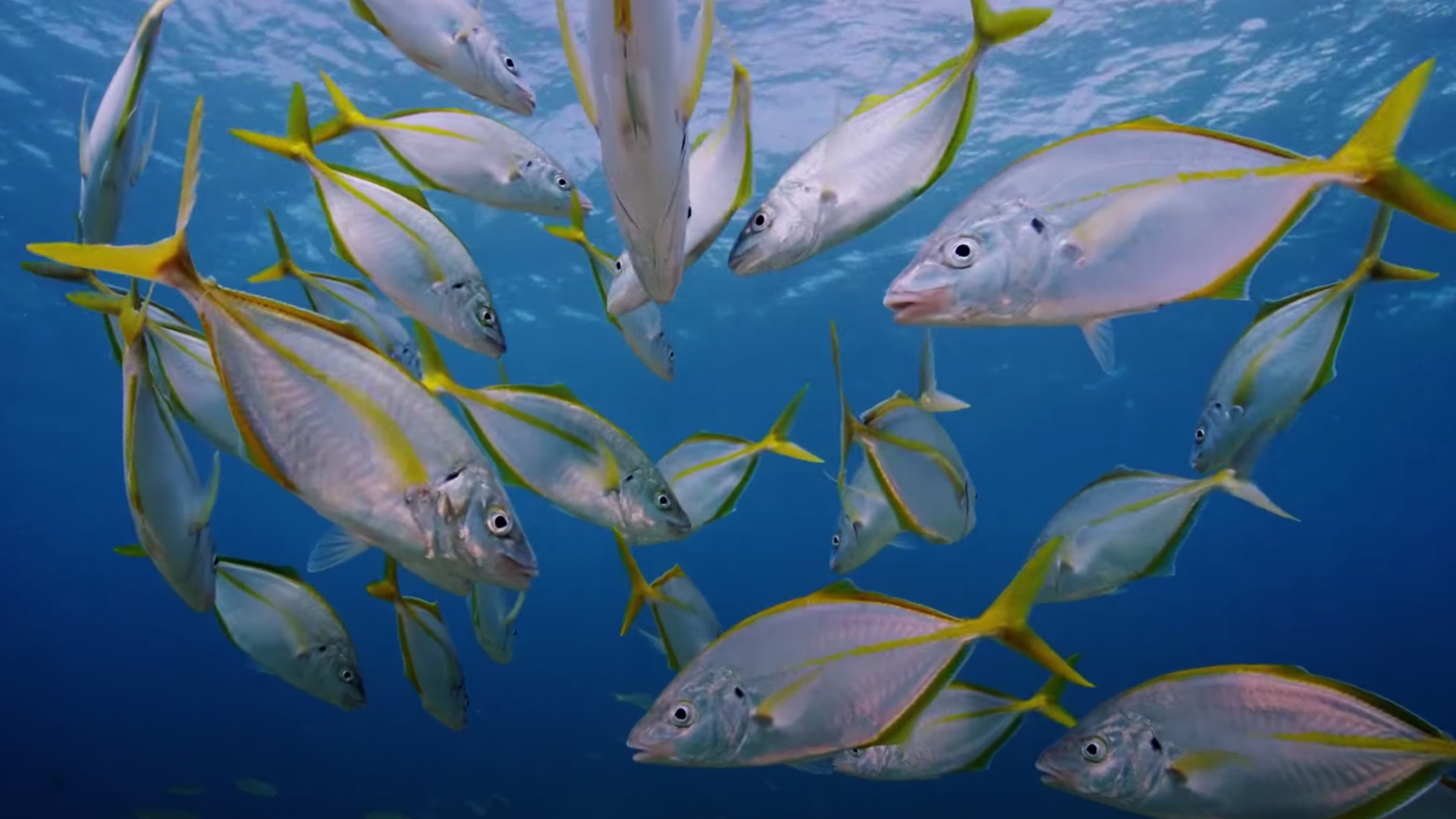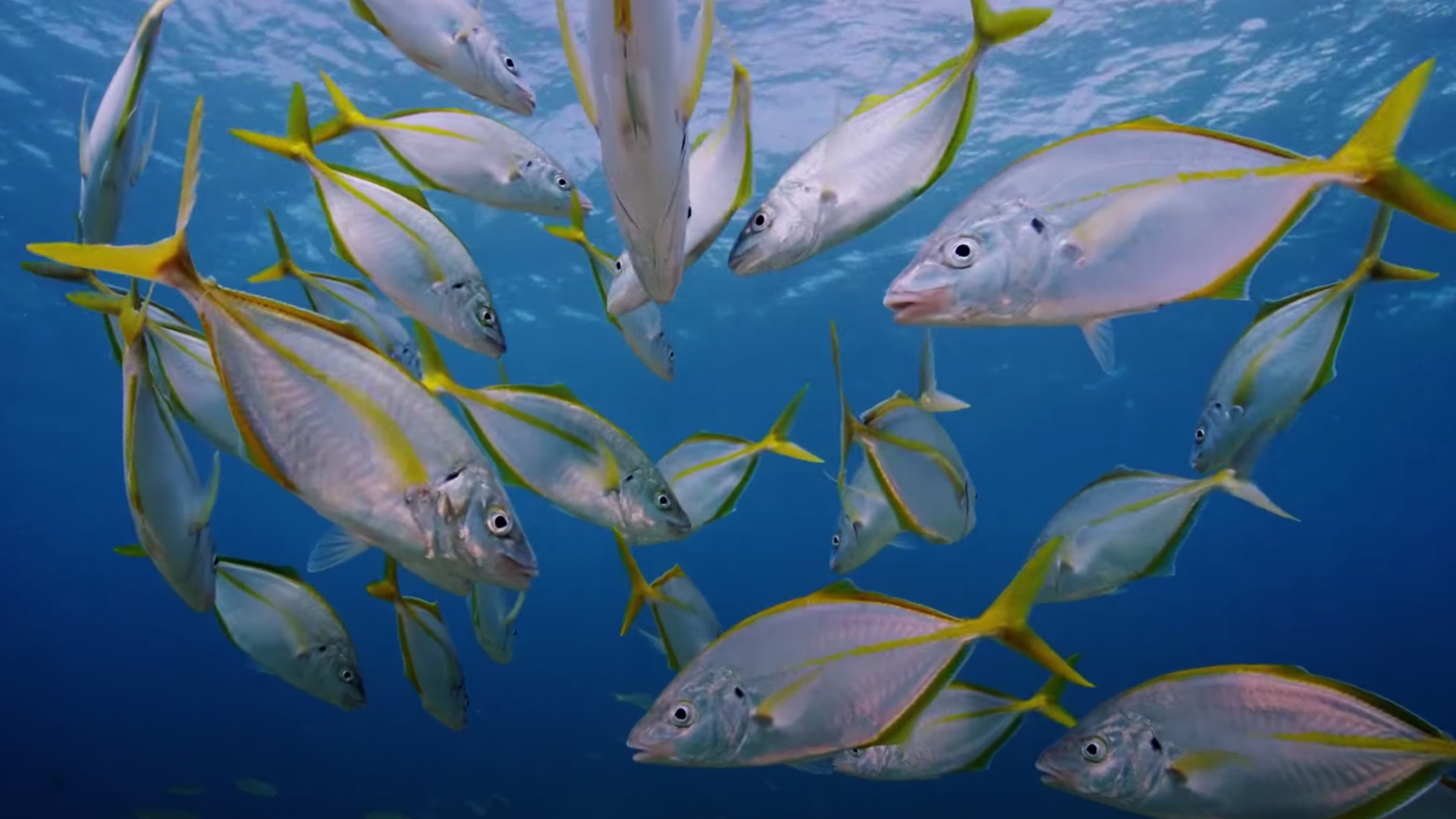 Contenido
Marine reserves in the Canary Islands
In the Canary Islands, you can find up to three marine reserves and enjoy their rich, diverse fauna.
The Punta de La Restinga-Mar de las Calmas Marine Reserve on the island of El Hierro holds huge appeal for any serious diver. An astounding seabed where turtles, tuna, great amberjacks, rays, wrecker and dolphins live, letting themselves be seen as they swim between the caves and cliffs. A rich seabed that was regenerated after the underwater eruptions in 2011.
Diving in the La Palma Marine Reserve, with lots of grottos and cliffs stretching down as far as 300 metres, is a real challenge for divers looking for deep dives and perfect for viewing good specimens of eagle rays, black coral or common bottlenose dolphins.
The marine reserve around the island of La Graciosa and the islets to the north of Lanzarote is the largest protected marine area in all of Europe. Its spectacular seabed hides a great diversity of its marine fauna, which can be enjoyed from different dive points suitable for all levels. There are many specimens of hake, European bass and common dentex, highly valued by fishing enthusiasts.
Imágenes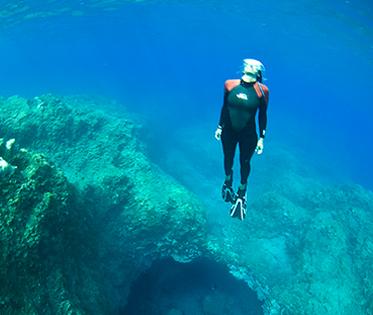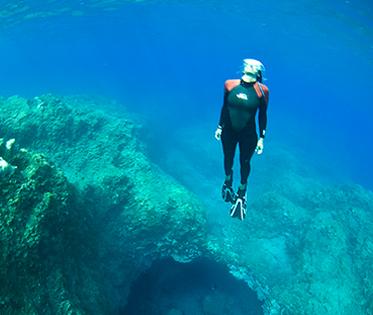 Contenido
Volcanic seabed and underwater mysteries
Under the sea in the Canary Islands, there are lots of places to enjoy diving, where you can clearly see the islands' volcanic nature. Not far from the coast, you can also visit caves and the seabed down to a depth of 1,000 metres, full of black lava structures and underwater grottos.
There are lots of stories hidden in the waters surrounding the islands. During dives, it is not unusual to discover shipwrecks that are excellently preserved despite the passage of time. Thanks to their position as a port of call on commercial and maritime routes and their significant fishing activity throughout history, the Canary Islands hide a seabed full of life and brimming with species in the depths surrounding them. And we mustn't forget to mention another secret below the surface of the ocean: the striking Atlantic Museum, near Playa Blanca. The only underwater sculpture museum in Europe.
Imagen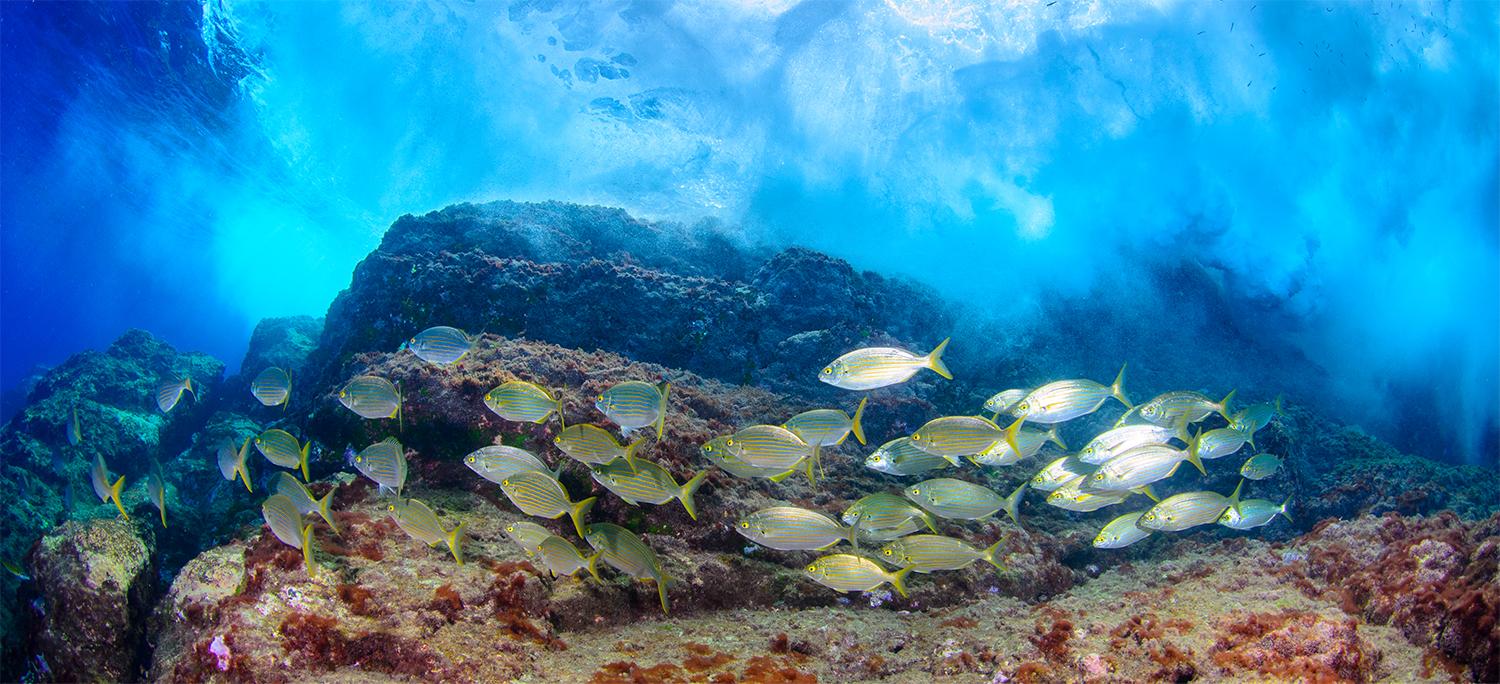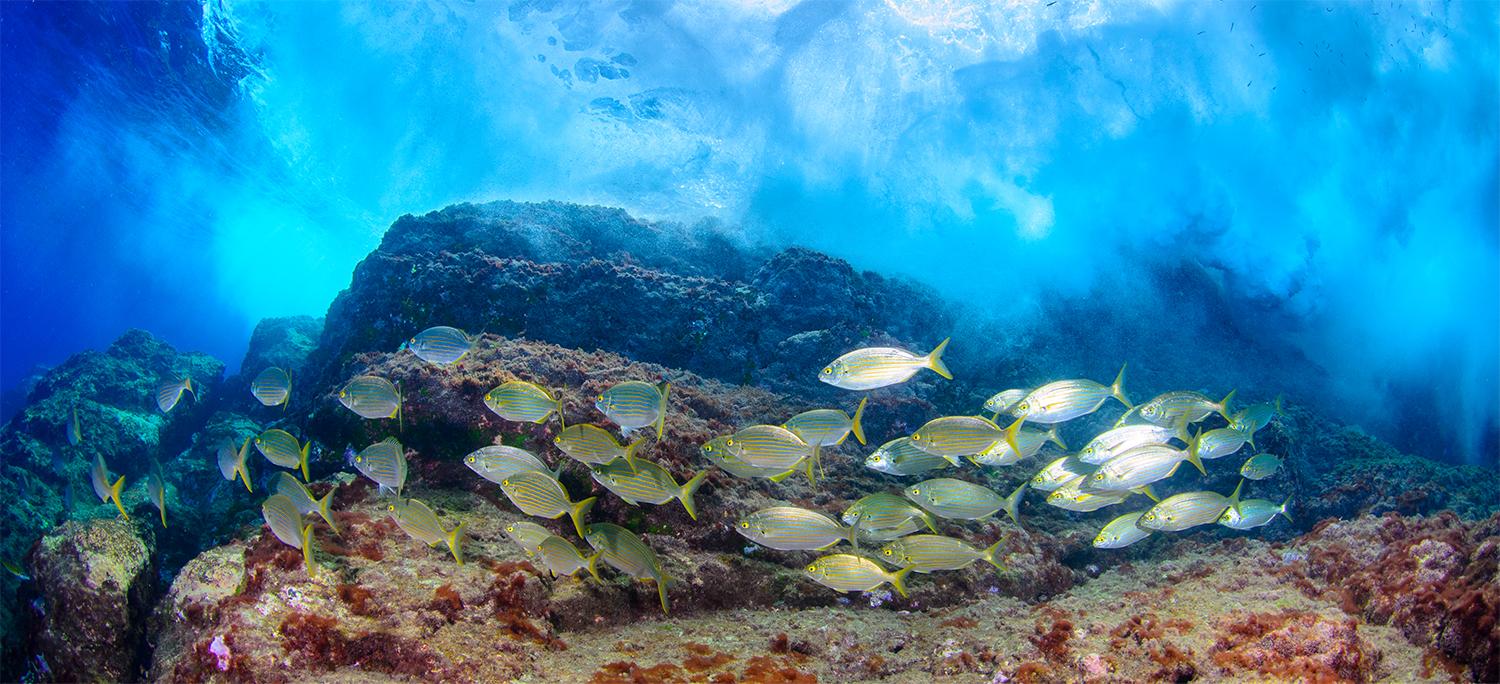 Contenido
Dives for all and championships
The range of places available for scuba diving in the Canary Islands is extensive: an ocean of contrasts, different depths and spots for all levels. This is added to the fact that many of the dive points along the coast are easily accessible on foot, without having to sail anywhere.
There are also numerous scuba diving schools on the islands for anyone wanting to get started in the sport, and establishments where the more experienced can rent equipment. The archipelago, furthermore, hosts some world-famous sporting events and contests, such as the widely recognised 'Open Fotosub Isla de El Hierro', an underwater photography contest that is held every year and attracts professionals and amateurs from different countries.