The Canary Islands are a top choice destination for athletes and teams from all over the world for swimming training in Spain. They are ideal for professional athletes who come from all over the world to train in Olympic swimming pools and swim in warm, open waters to achieve record breaking times. And add to it the best climate in the world, they can do it all year round. You'll find perfect formula for optimising your swimming training routine.
Imagen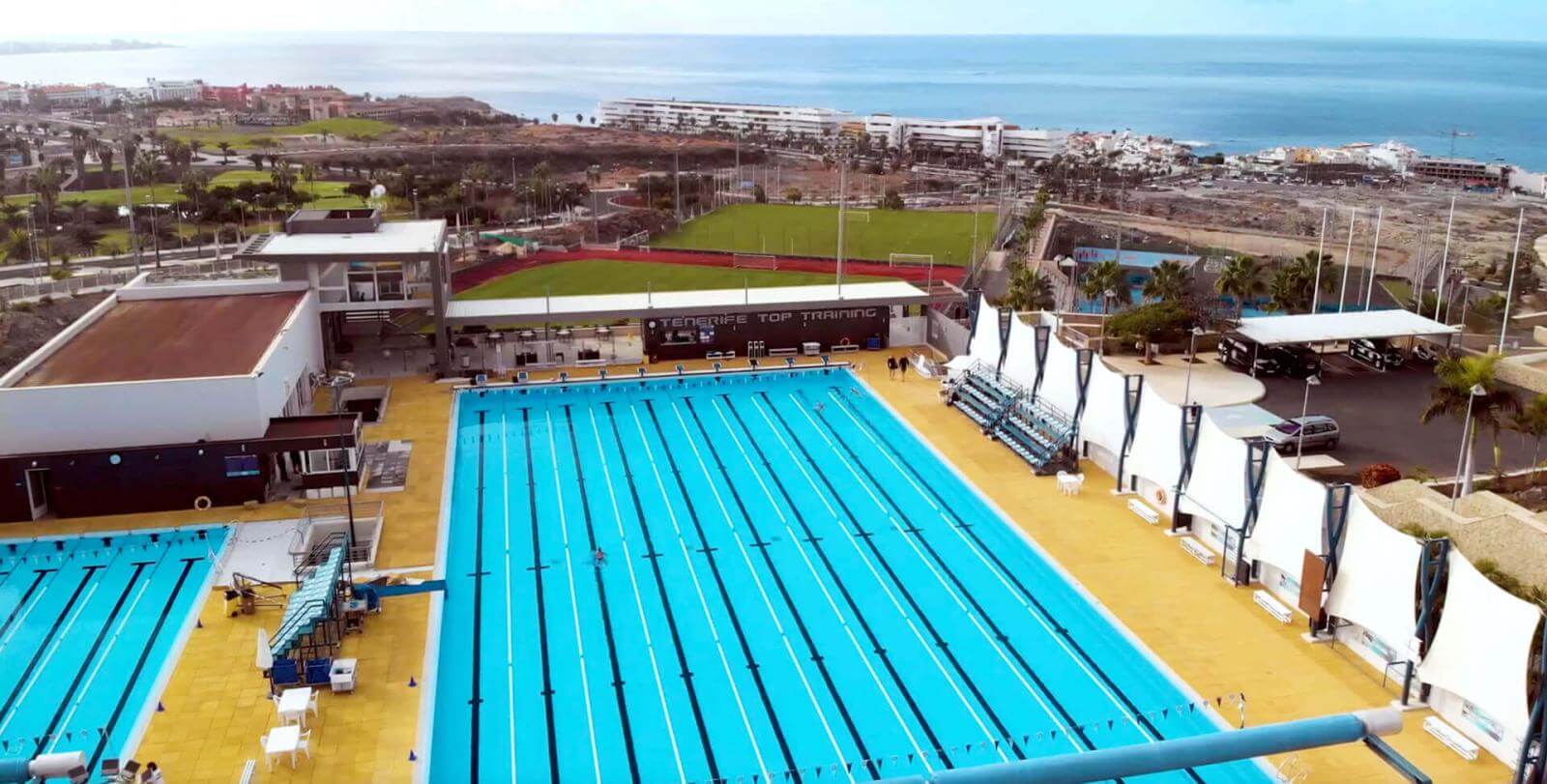 Contenido
An ocean of superb swimming facilities
Tenerife and Gran Canaria, Lanzarote and Fuerteventura all have perfect facilities for hosting elite swimmers in training. You'll find tailor-made facilities for preparing for all the Olympic trials.

As well as swimming clubs with a noble history like the Metropole de Las Palmas and La Santa de Lanzarote, you'll find modern training centres. For example, the Playitas Resort in Fuerteventura and Tenerife Top Training (T3) have outdoor Olympic swimming pools with technology that keeps the water to a perfect 26º all year round, as well as FINA standard equipment like starting blocks and special filtration systems. Add together more than two kilometres of tracks, gyms, diving boards and all types of equipment and facilities and you have all the ingredients to own record and benefit from optimal recovery. 
Contenido
Tenerife is one of only two places in Europe with a hydrodynamic channel for swimmers. This water tank generating counterflow is equipped with cameras positioned at different angles and side windows that enable users to detailed biomechanical and physical analysis of a swimmer's technique. 
Contenido
A paradise for open water swimming
The Canary Islands are the top choice training location for open water swimmers of many nationalities. The warmth of the Gulf Stream and the sunny climate make the sea temperature ideal for pre-competition training, ranging from 18C in February to 25C in August. This makes for a far longer swimming pre-season for elite swimmers compared to more northern climes. 
 
Another reason for training in the waters of the Canary Islands is their diverse conditions and locations. And with 1,500 kilometres of coast, you'll always find what you need, from conquering the Atlantic currents in Fuerteventura and Lanzarote to waters sheltered from the Trade Winds in the Mar de las Calmas Marine Reserve on the Island of El Hierro. To optimise training in open waters, some sports centres such as the Club La Santa have pools close to the sea, and lagoons with currents and real waves. The installations allow professional swimmers to work on race strategies and fine tune aspects such as spotting and swimming between buoys.