Share facilities with Olympic medallists. Enjoy the good climate and nature while you train. Go from sea level to 2,000 metres in one session. The Canary Islands are made for elite athletics. A sunny sports centre and a pleasant temperature where you can train for your best performance any day of the year.
Imagen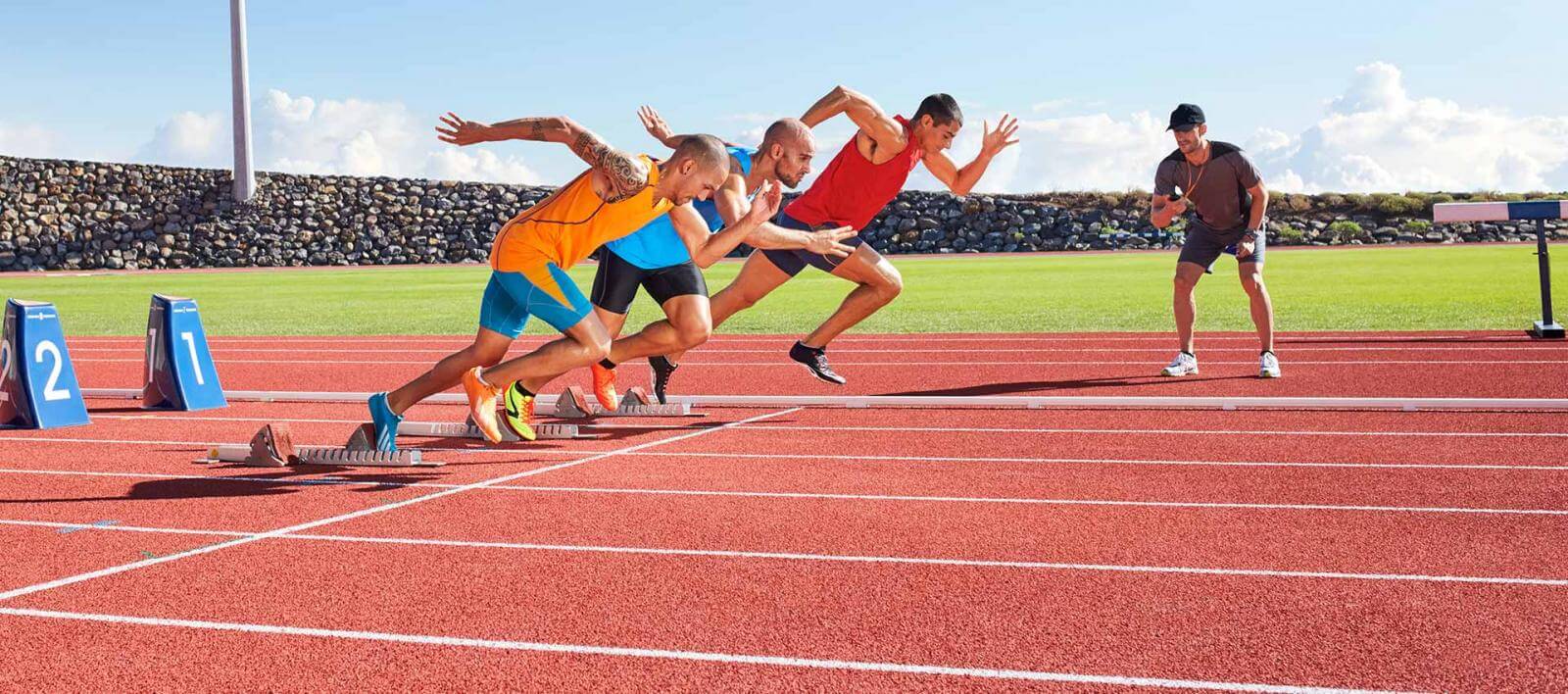 Contenido
Stay warm with 4,800 hours of sunshine a year
The world's best climate is brilliant for sprinters, middle distance and long-distance runners, particularly those who live in cold countries. And that's not only because of the sun and its vital contribution of vitamin D. Stable temperatures -that vary between an average 23º in summer and 19º in winter-, the neutral wind and humidity allow you to train in the conditions of international athletics competitions year round. A good example of this is the Fuerteventura Dunes International Half Marathon, a 21-kilometre race that takes place every November, almost entirely inside this Natural Park.  
Contenido
World Champion-Level Facilities
In addition to all types of outdoor running routes, the Canary Islands have several World Athletics-certified track-training athletic centres, such as the CIAT (Tenerife Athletics Centre), with outdoor and indoor tracks, sandboxes for jumping, skid, gym, recovery services and residence for athletes. 
 
Following the footsteps of some of the world's top athletes, you can set your course for Arona and its famous Antonio Dominguez Alfonso Stadium. Marcell Jacobs and Gianmarco Tamberi trained here for months before winning  gold in Tokyo in the 100 metres and high jump categories, respectively.
But the race doesn't end here. As the Spanish Royal Athletics Federation points out, the Canary Islands have a total of 14 homologated track fields, plus many other perfect spots for training in this sport. 
Contenido
Improving your performance above the clouds
High-altitude training is a key factor in high-level professional athletics. To workout at over 1,500 metres from sea level enables low oxygen exercise, which leads to improved performance and overall endurance when returning to track and field in low elevations. 
 
Thanks to the steep terrain of these volcanic islands, it is very easy to reach high locations in the Canary Islands without making long journeys. In less than 100 kilometres you can go from the coast to the Teide National Park, more 2,000 metres high.