For a safe and secure honeymoon in a dream location, discover Gran Canaria, Europe's desert island
Imágenes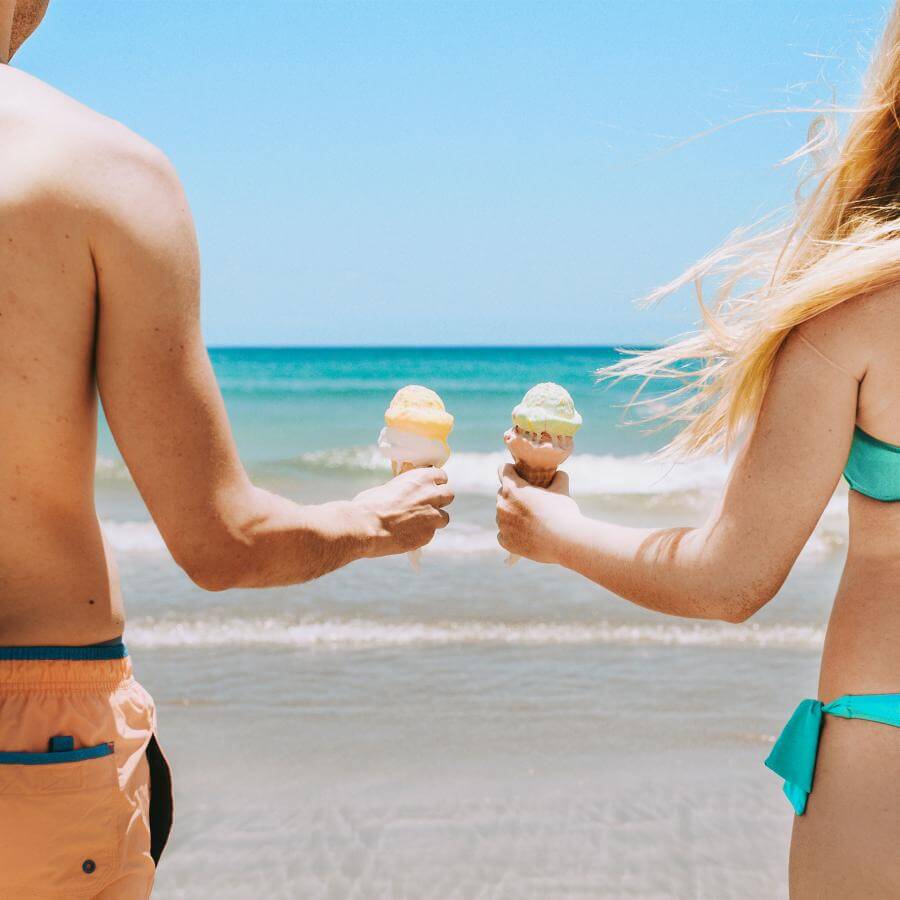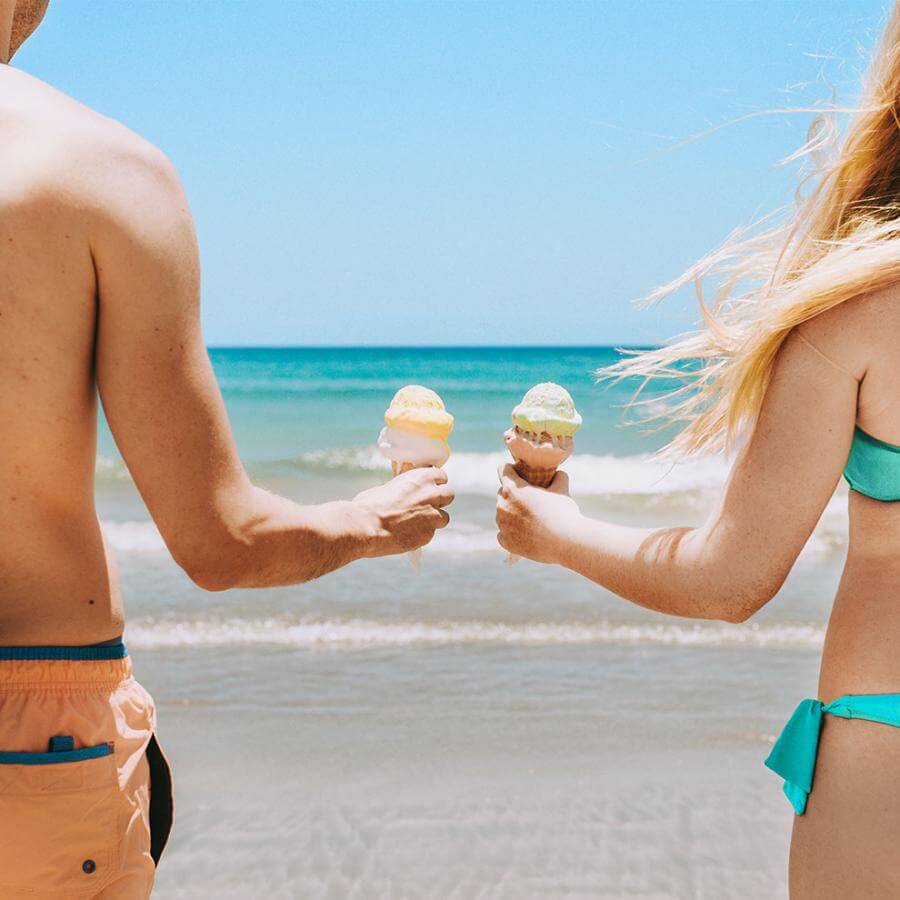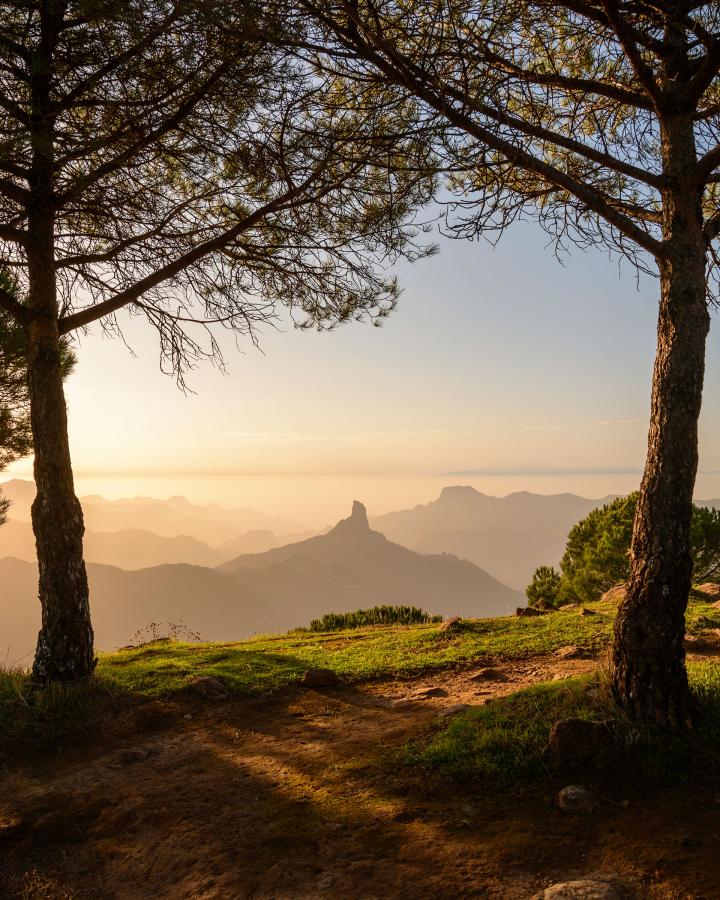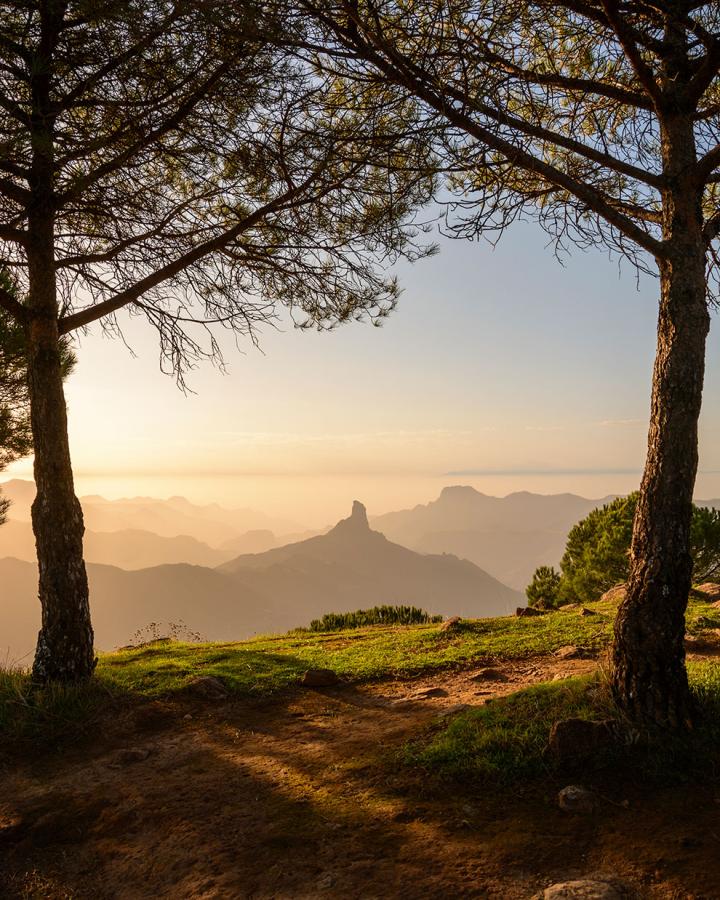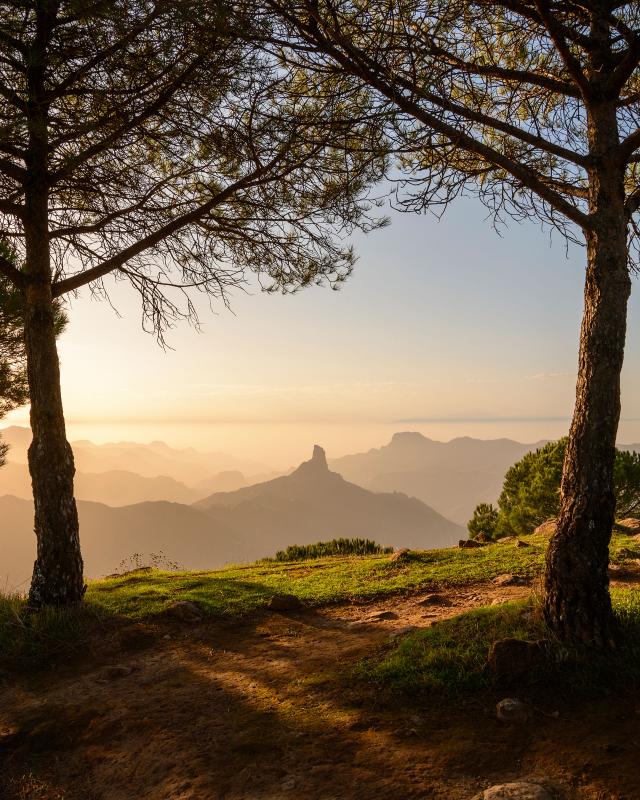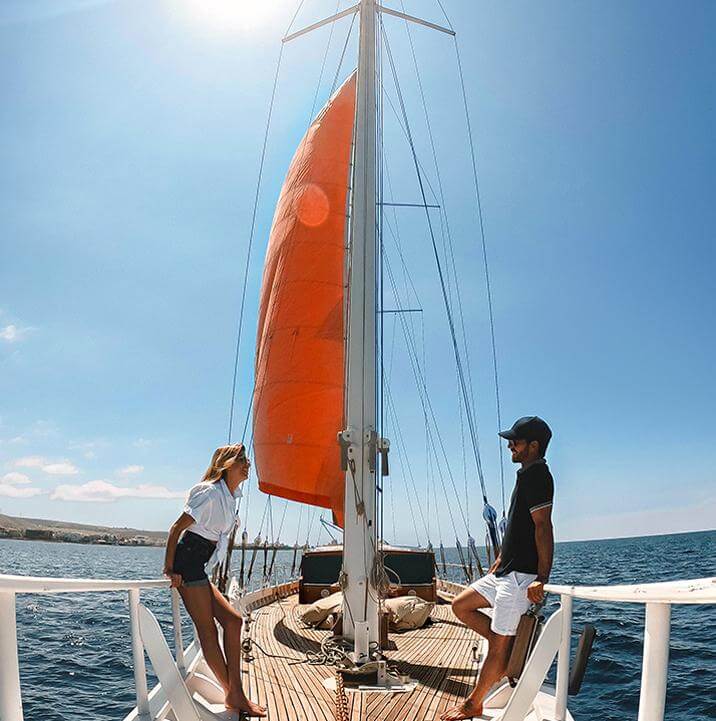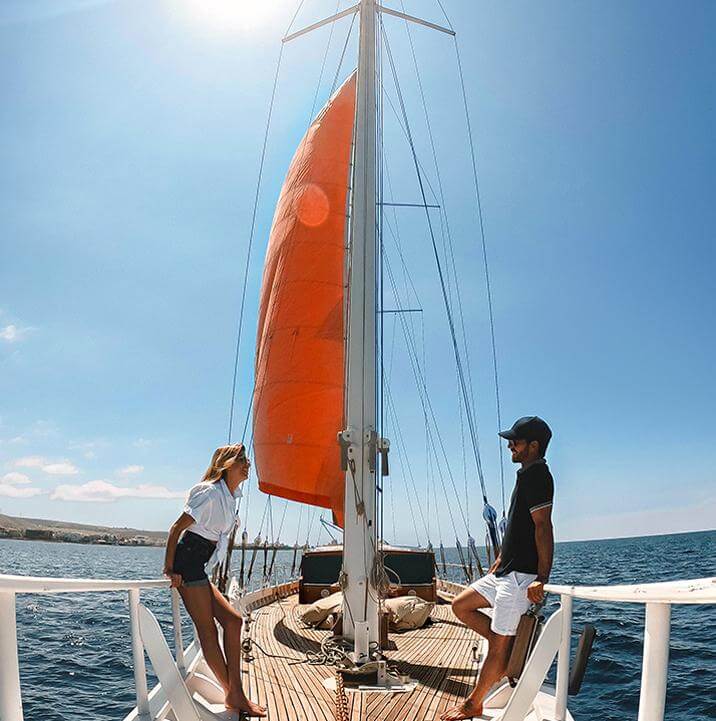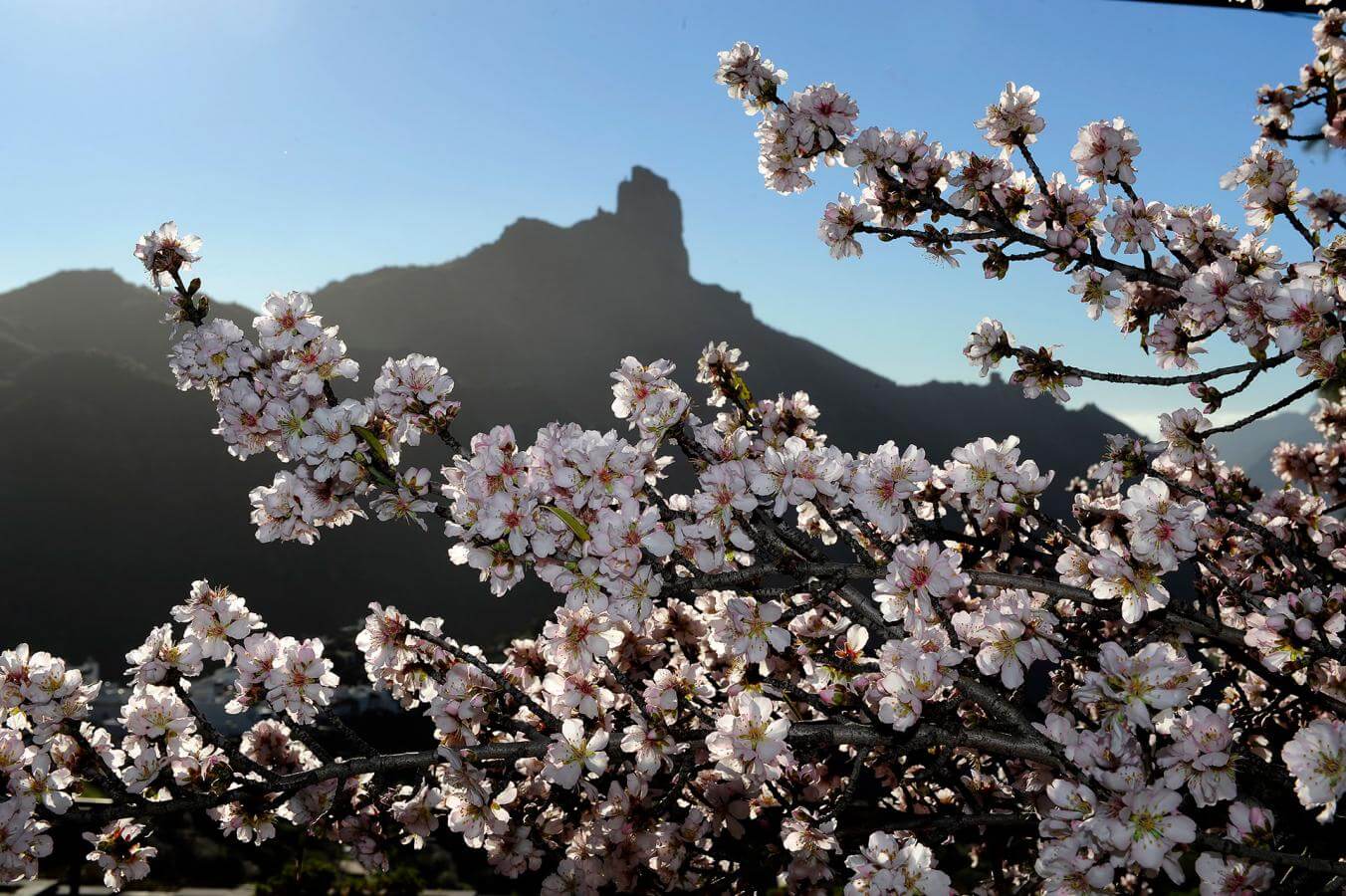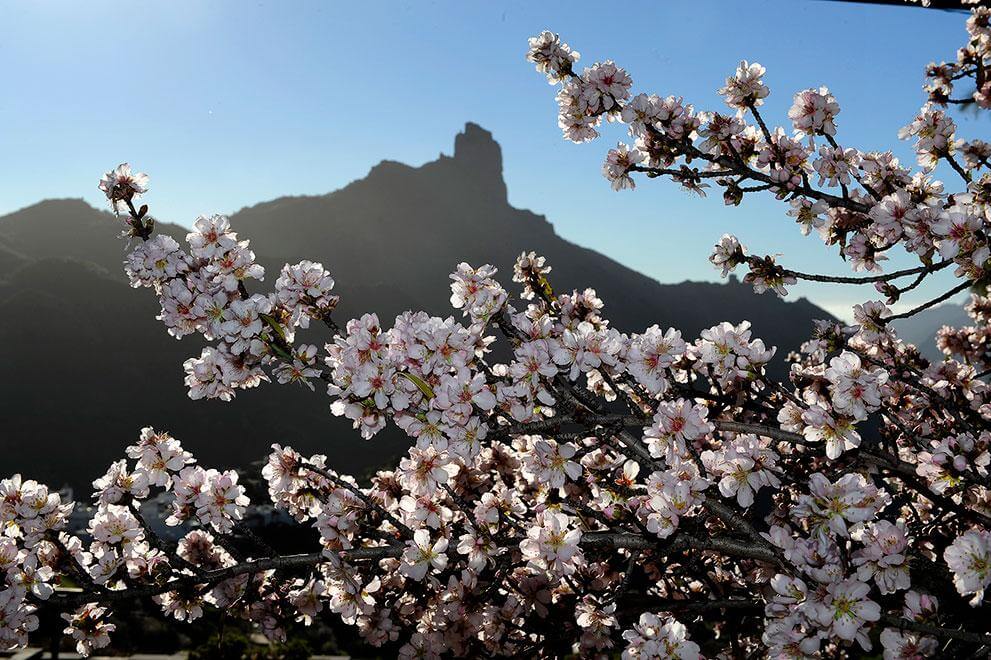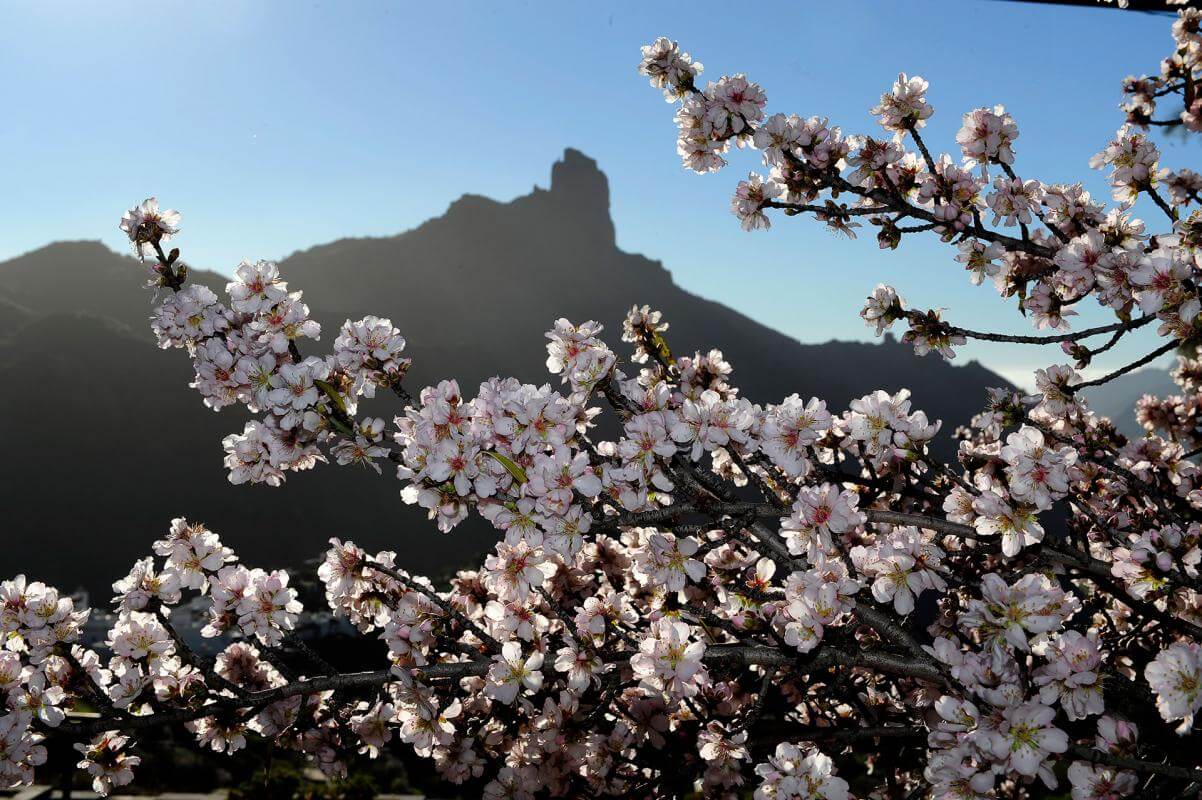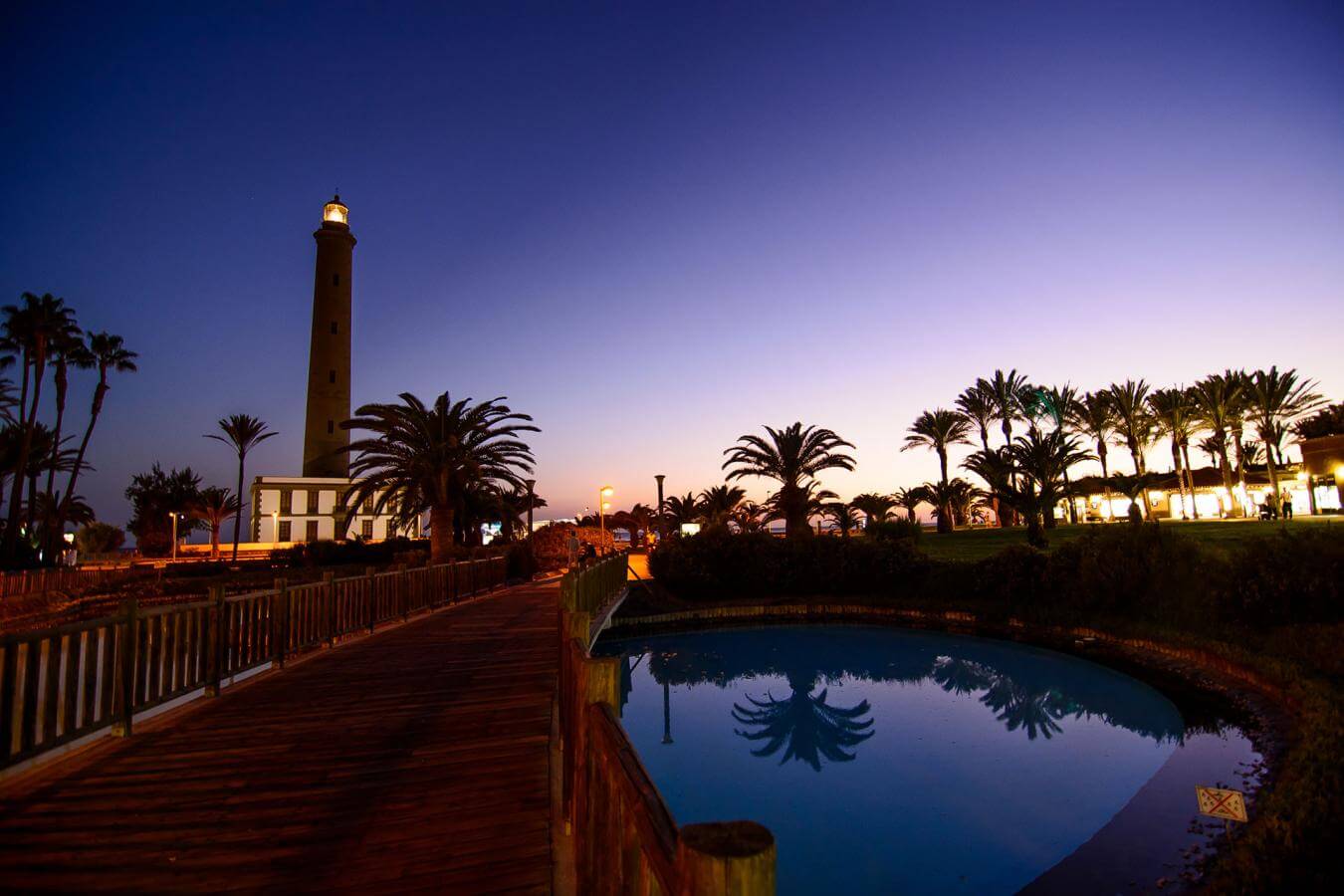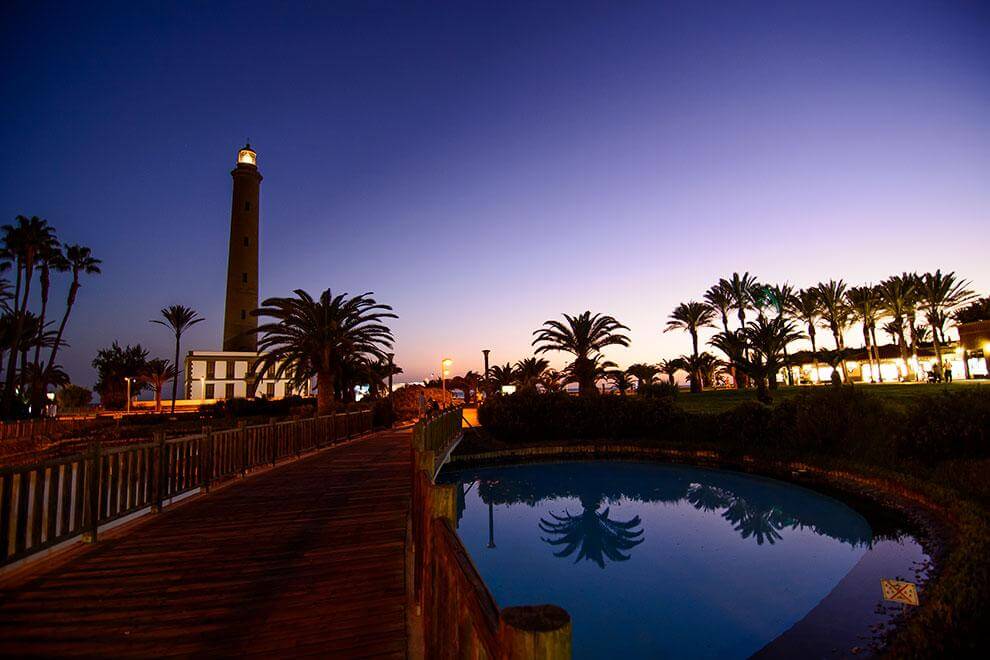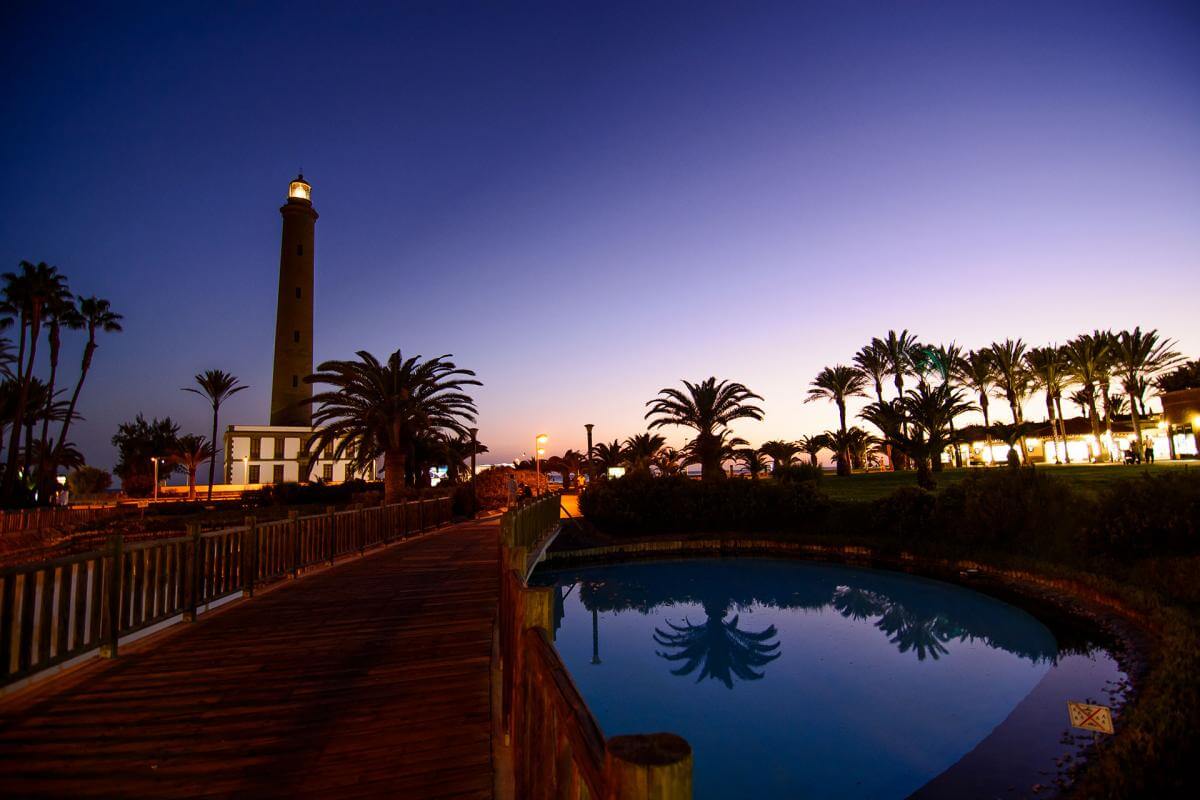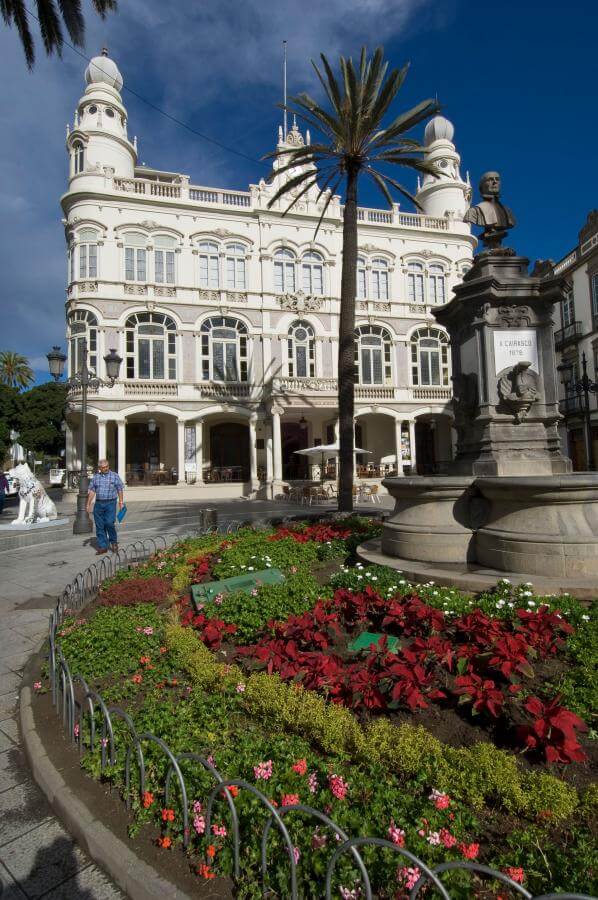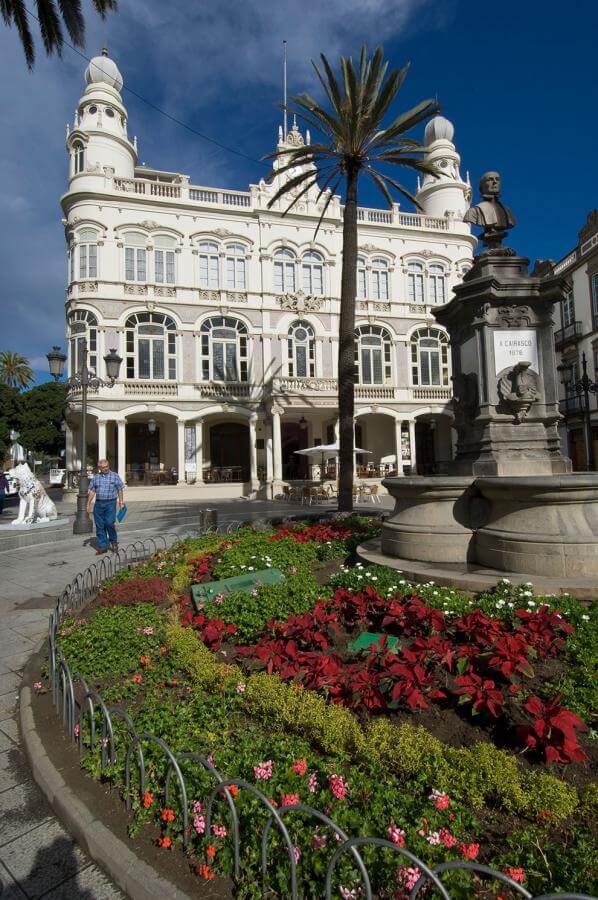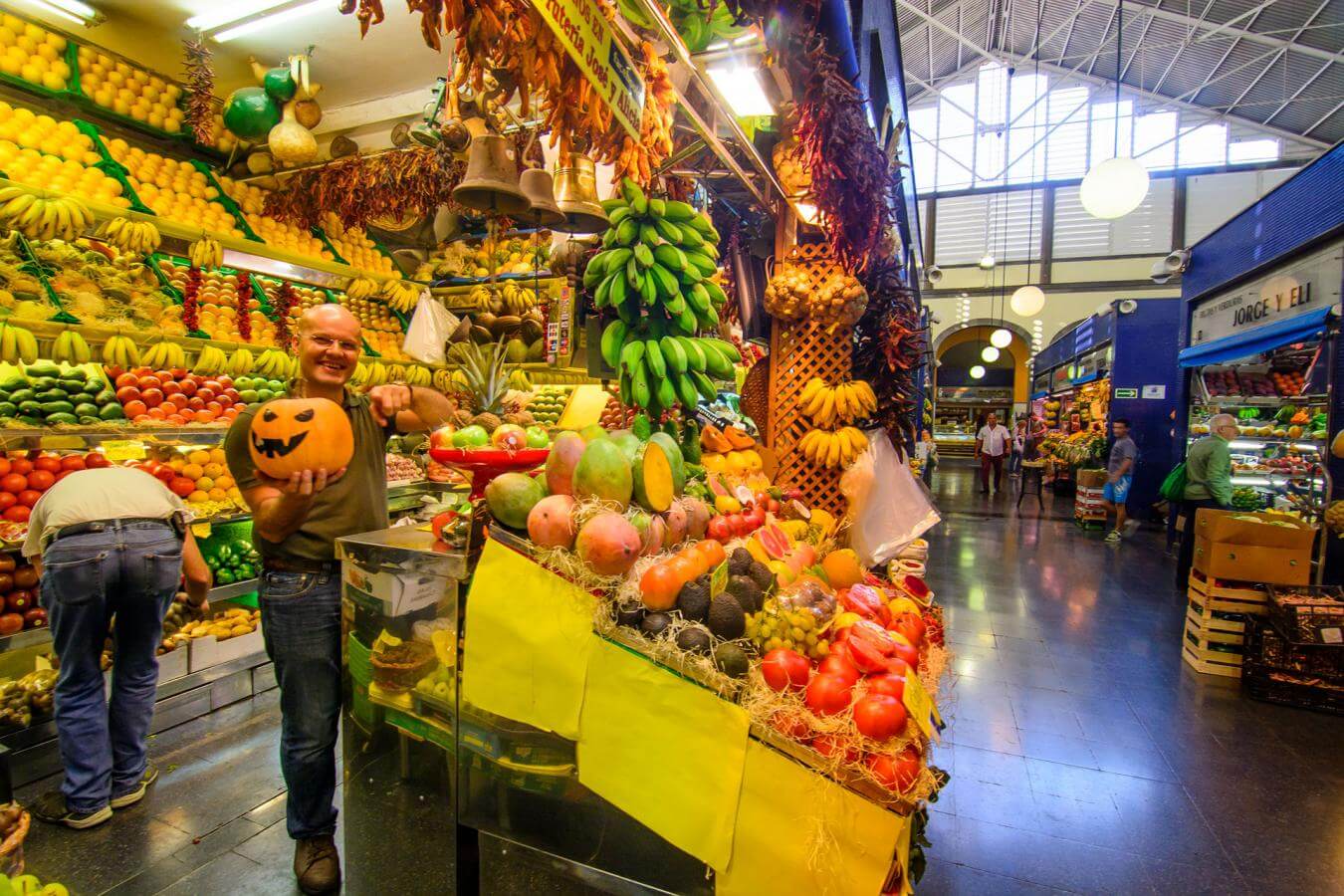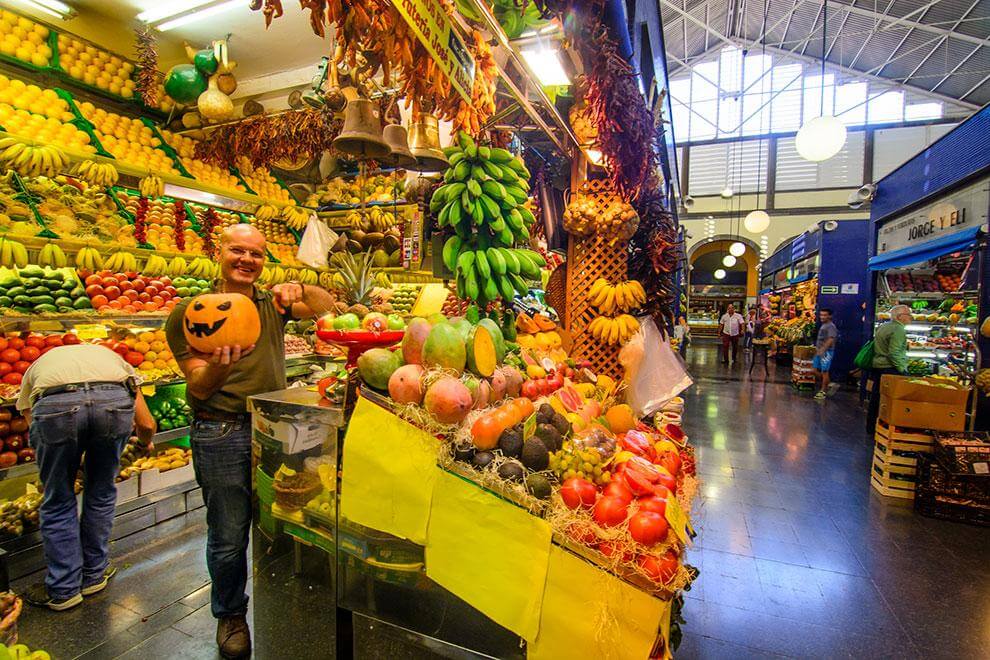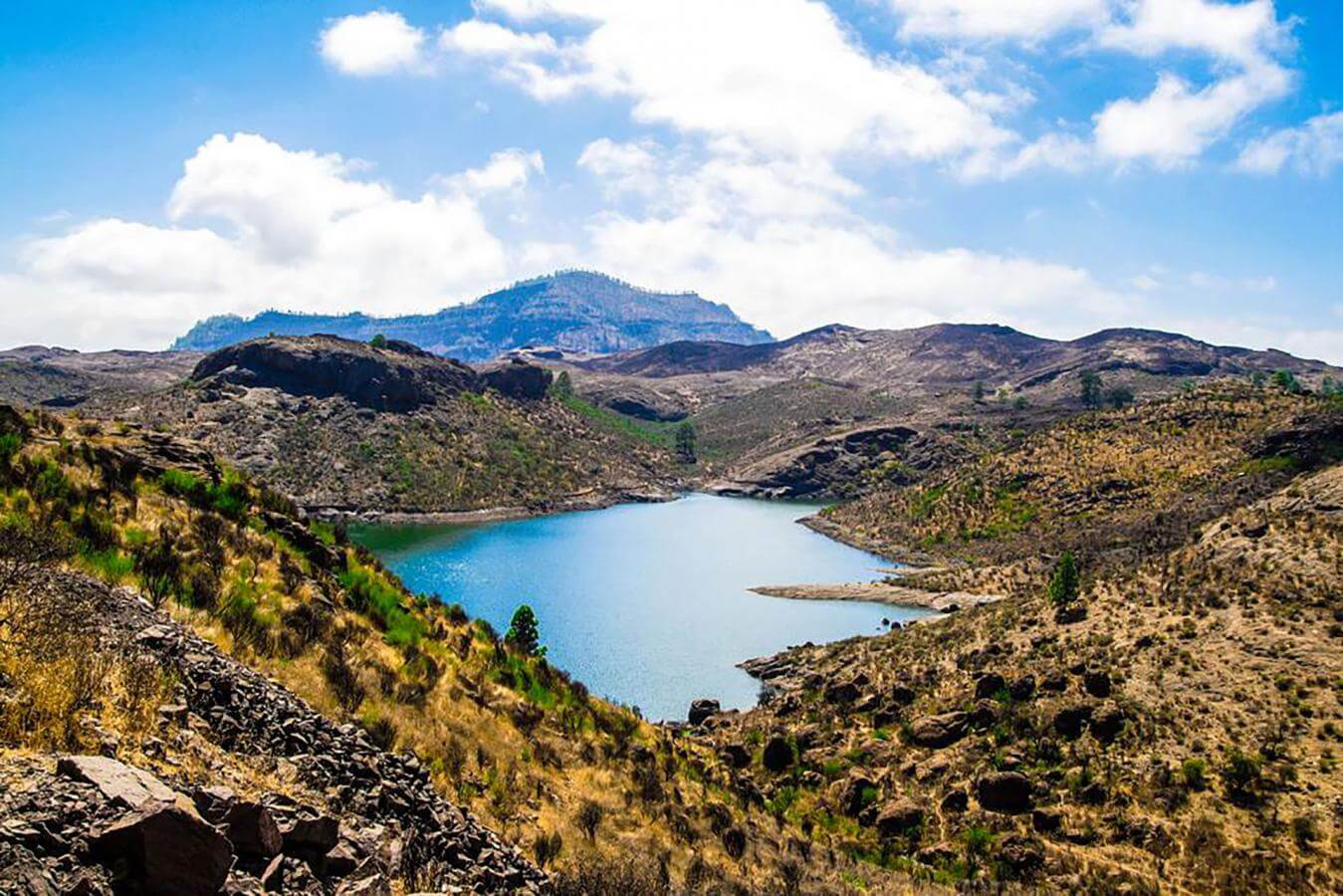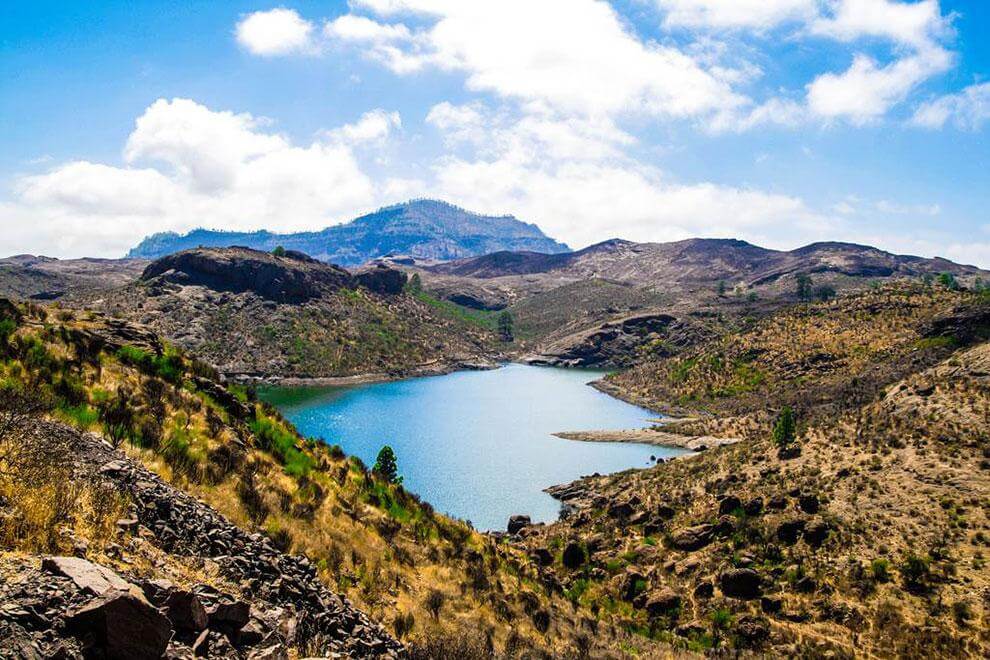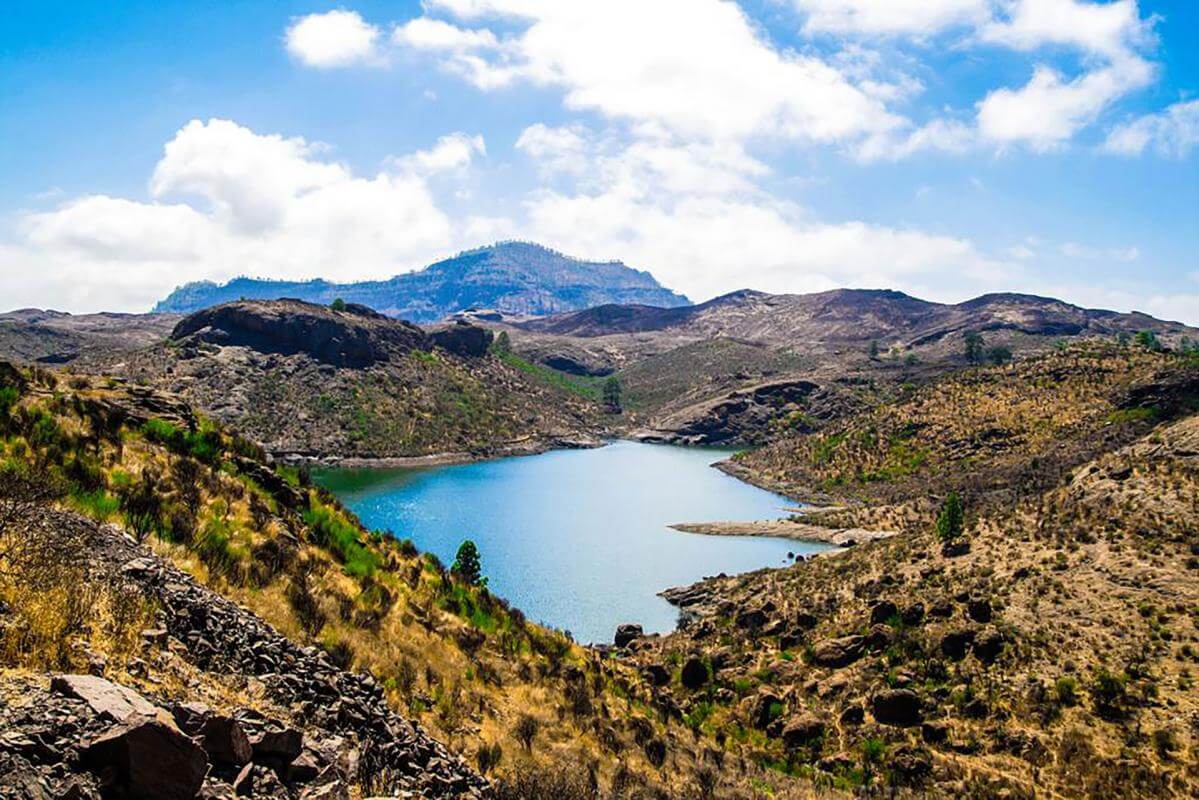 Contenido
Gran Canaria is a location full of natural beauty. There are exotic beaches, rugged mountains, and lush forests. As the biggest island in the Canary Islands, Gran Canaria also has great nightlife with fabulous restaurants and bars and clubs to keep you entertained.  
During a typical morning in the Canary Islands you can wake up to freshly made croissants and then stroll out to a sandy beach with the ocean stretching off as far as you can see. After a gourmet meal for lunch, you can saunter along a picturesque path in a quiet forest with only the birds for company. With the sun setting, you can tip-toe into the Atlantic Ocean for a swim. In the evening, with twinkling stars overhead, the day might be topped off with a seafood barbecue on the beach.   
Contenido
A beach for every taste 
Las Canteras is a beautiful beach for shopaholics. It is located in Las Palmas de Gran Canaria, the capital of Gran Canaria. It has easy access to an enviable selection of shops, restaurants, bars, and cinemas. The mixture of beautiful sand with an extensive leisure sector makes Las Canteras one of the most respected urban beaches in the world. Its three-kilometre-long promenade is a hive of activity with an enticing selection of entertainment facilities.  
During Christmas the beach is famous for its nativity scene which is made out of sand and water by renowned artists. Each year 200,000 visitors flock to the spectacle.  
Imágenes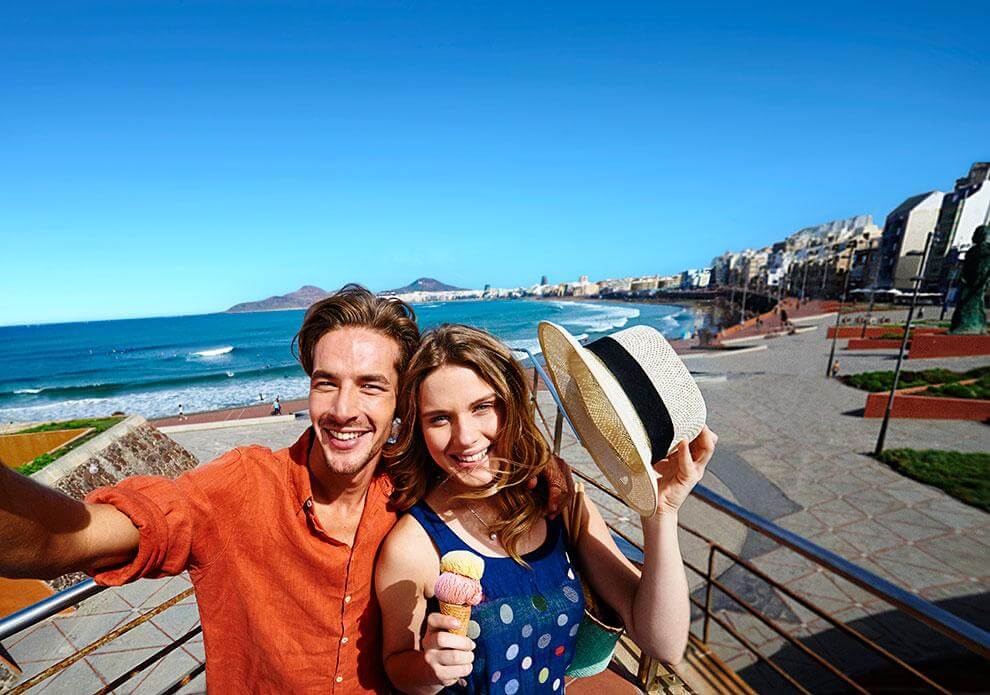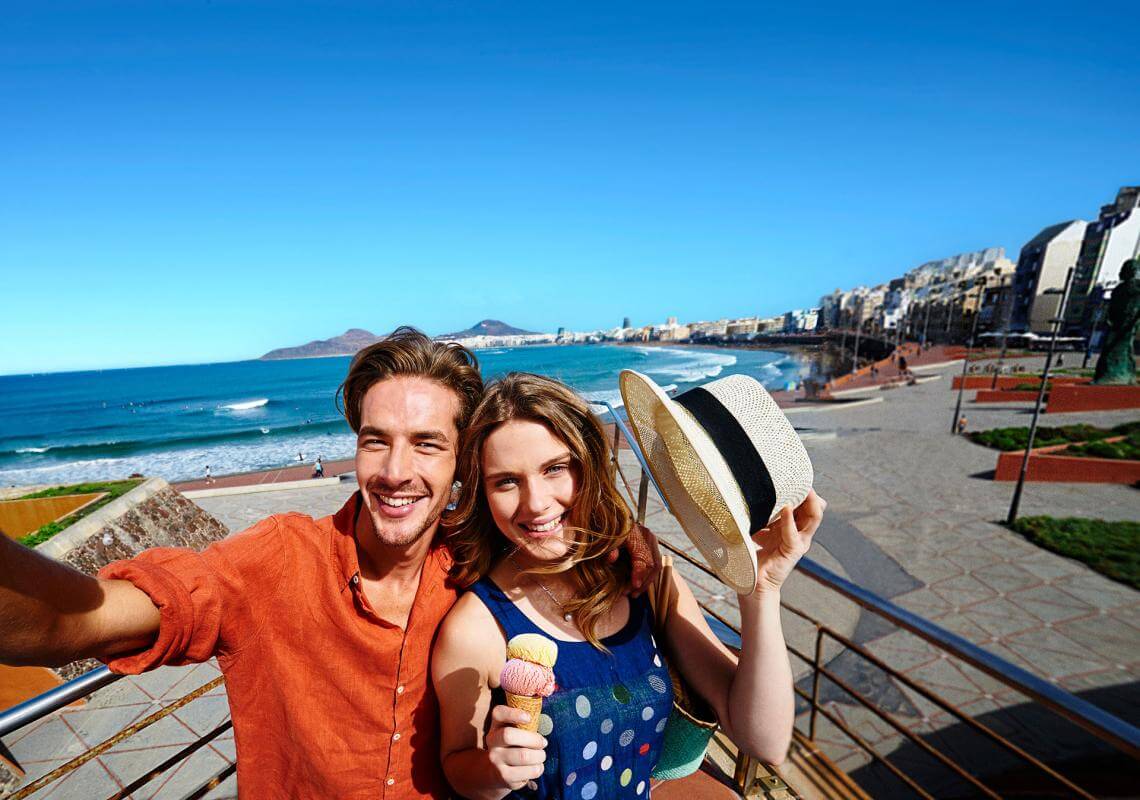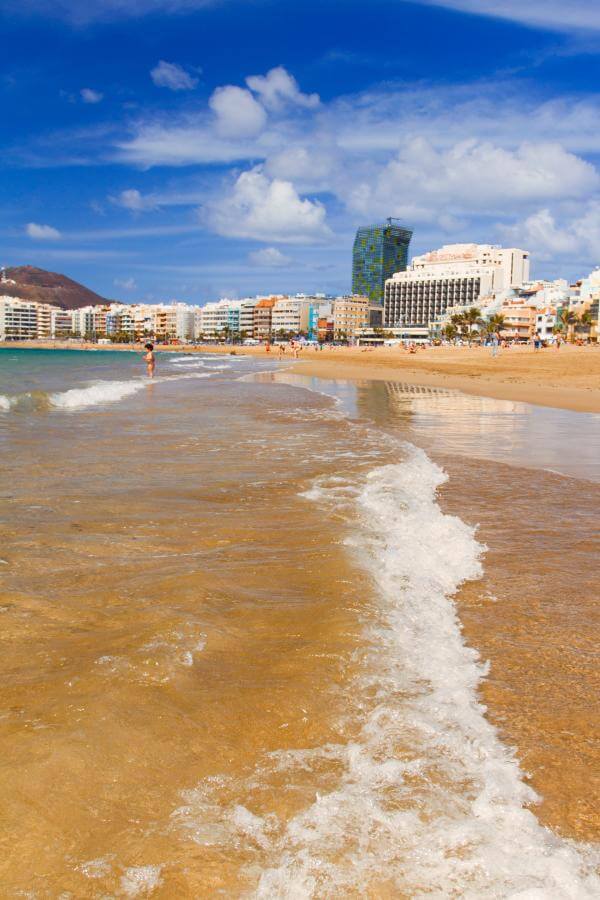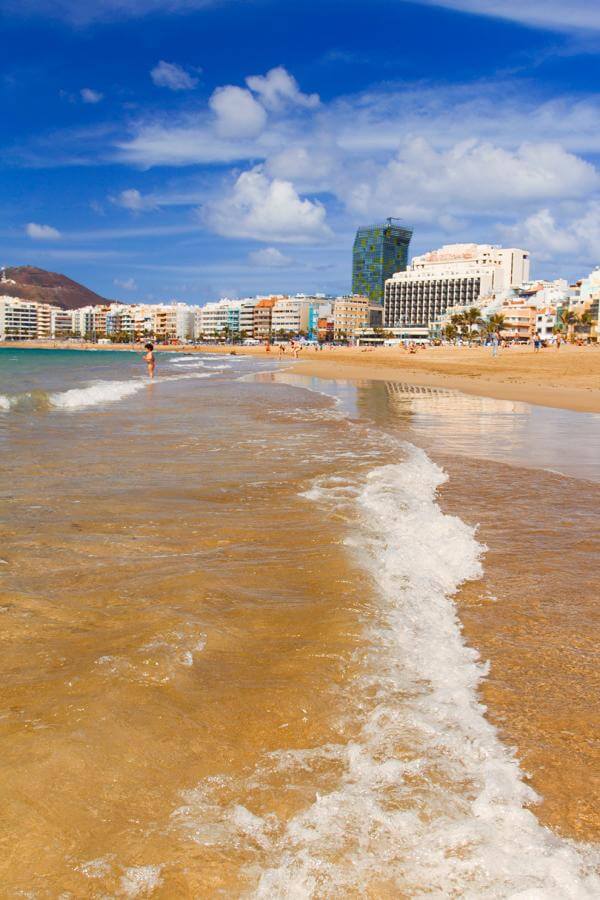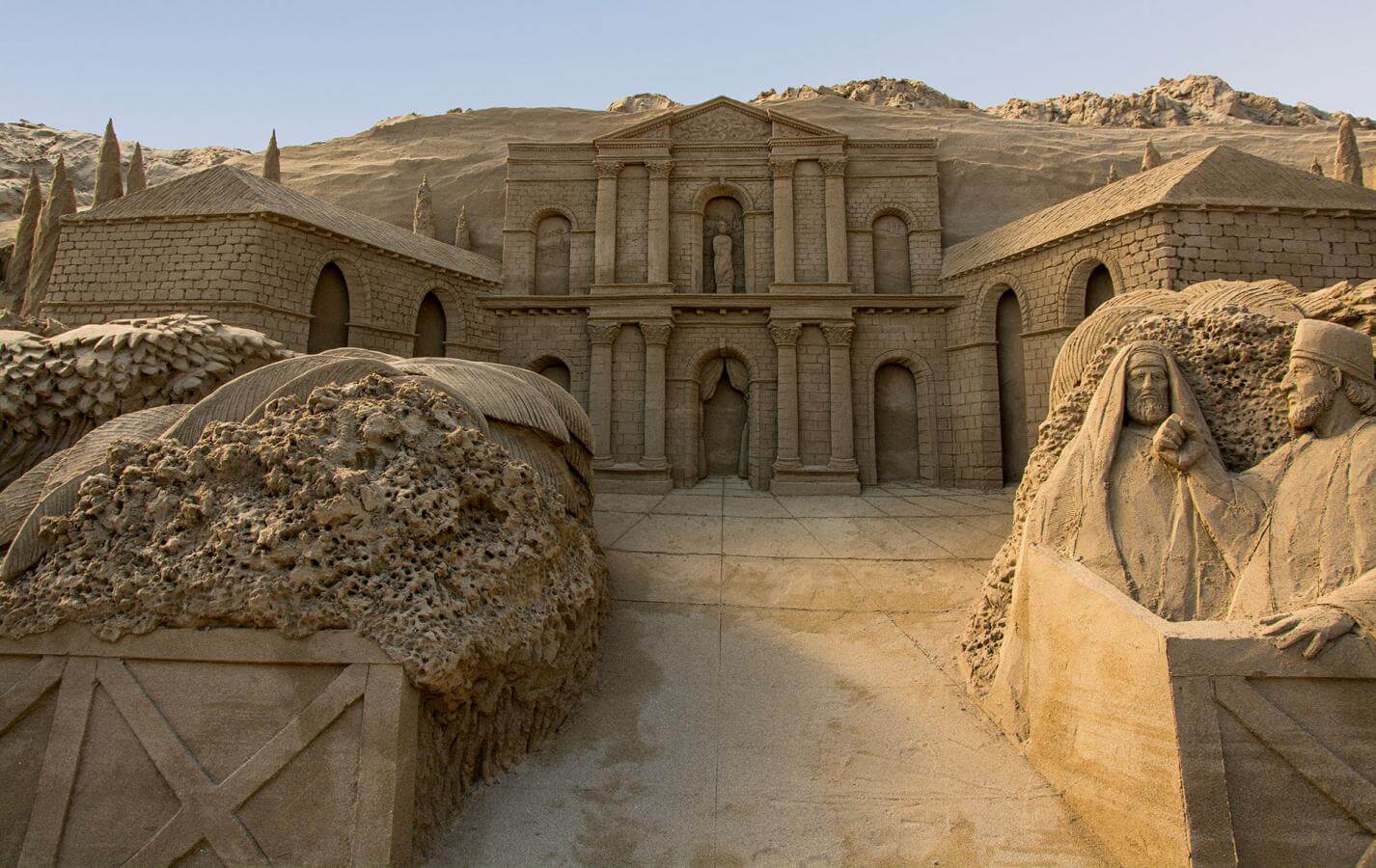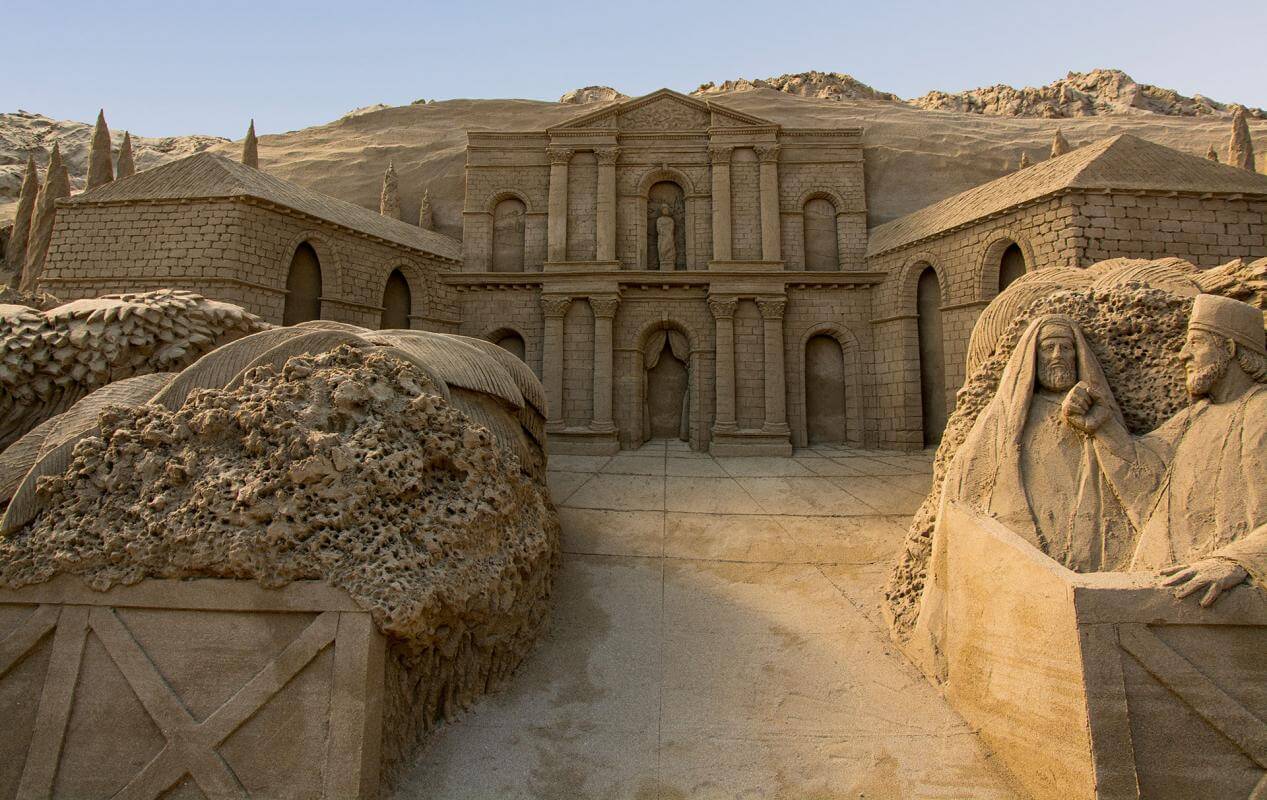 Contenido
Maspalomas is in the south of Gran Canaria. This beach contains spectacular dunes and natural pools of such astounding beauty that the area has been designated a protected natural zone. The long golden sandy beach is accompanied by a lighthouse at its tip. Walks along the promenade, especially during sunset, will be filled with elation. In the south of Gran Canaria there are other special beach such as El Inglés, located in Maspalomas, and Puerto Rico and Amadores, situated the municipality of Mogán. 
Imágenes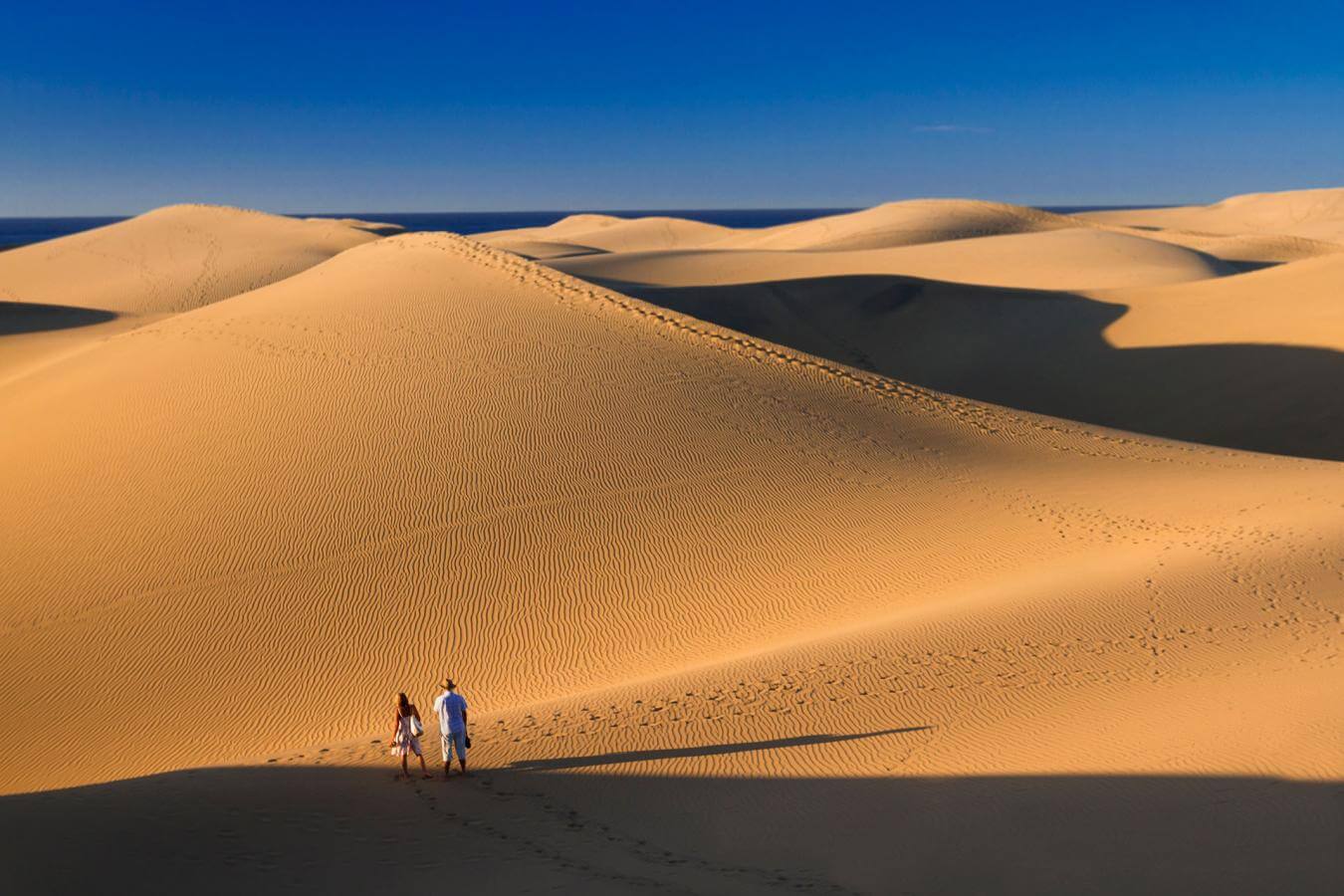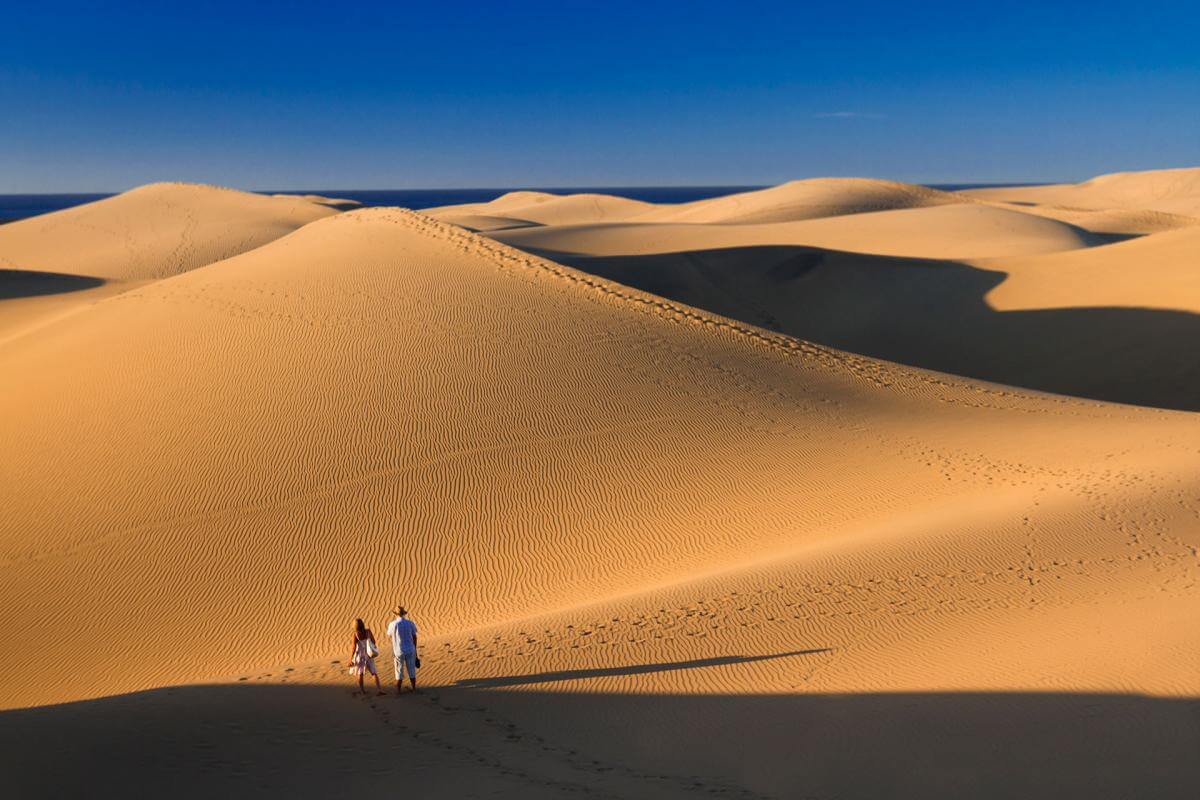 Contenido
Agaete in the northwest of Gran Canaria is a great beach for quiet reflection. It is a friendly spot with great options for eating out. The area has a number of gastronomic specialities, and the fresh fish dishes are recommended. 
For those that are looking for more seclusion, a few kilometres from Agaete is Guayedra. This beach is untouched by development. Swimming isn't recommended due to the currents, but with the pine trees of the Tamabada Natural Park in the distance and the turquoise ocean mixing with the dark colour of the sand, this spot is perfect for photographs. 
Imágenes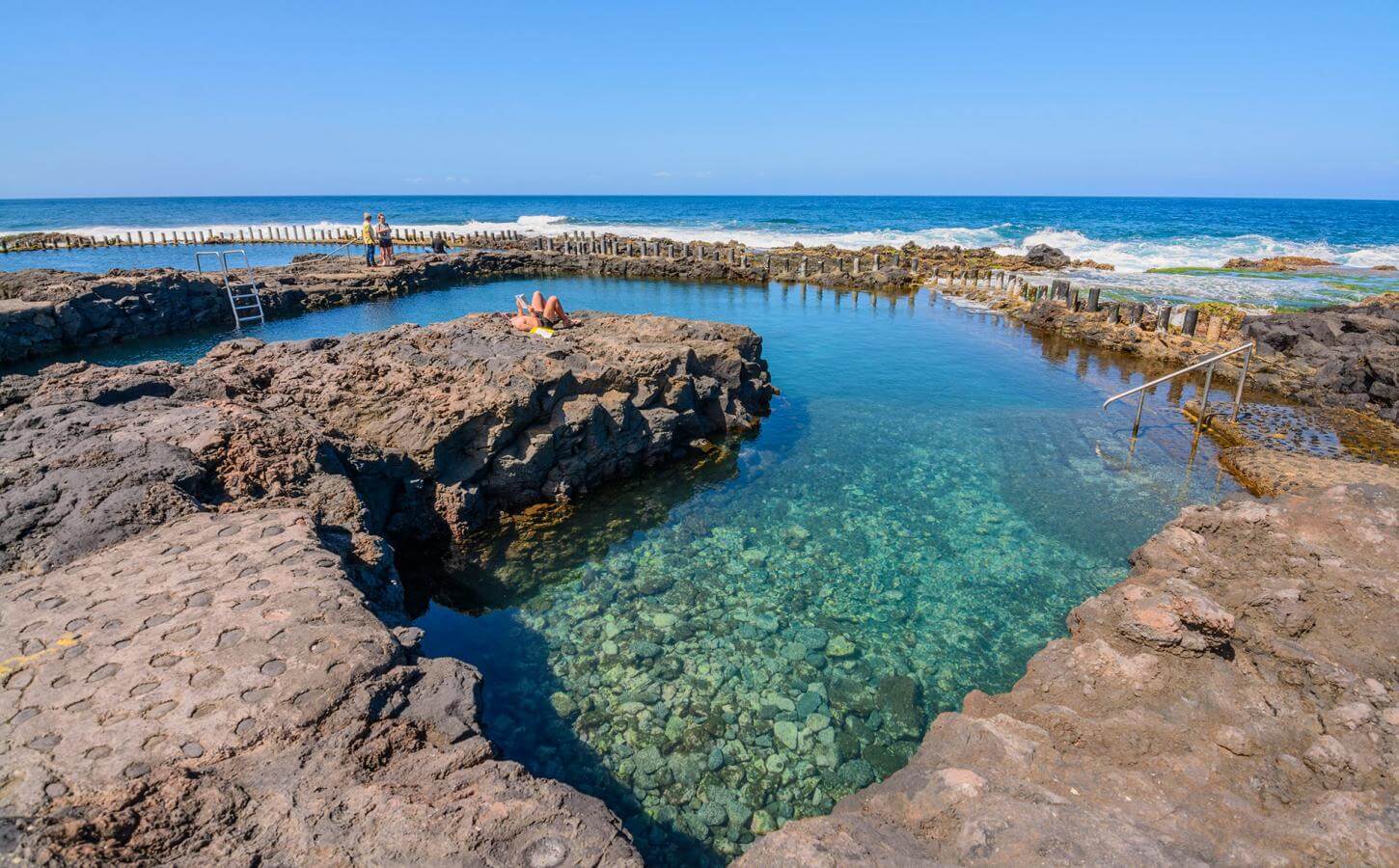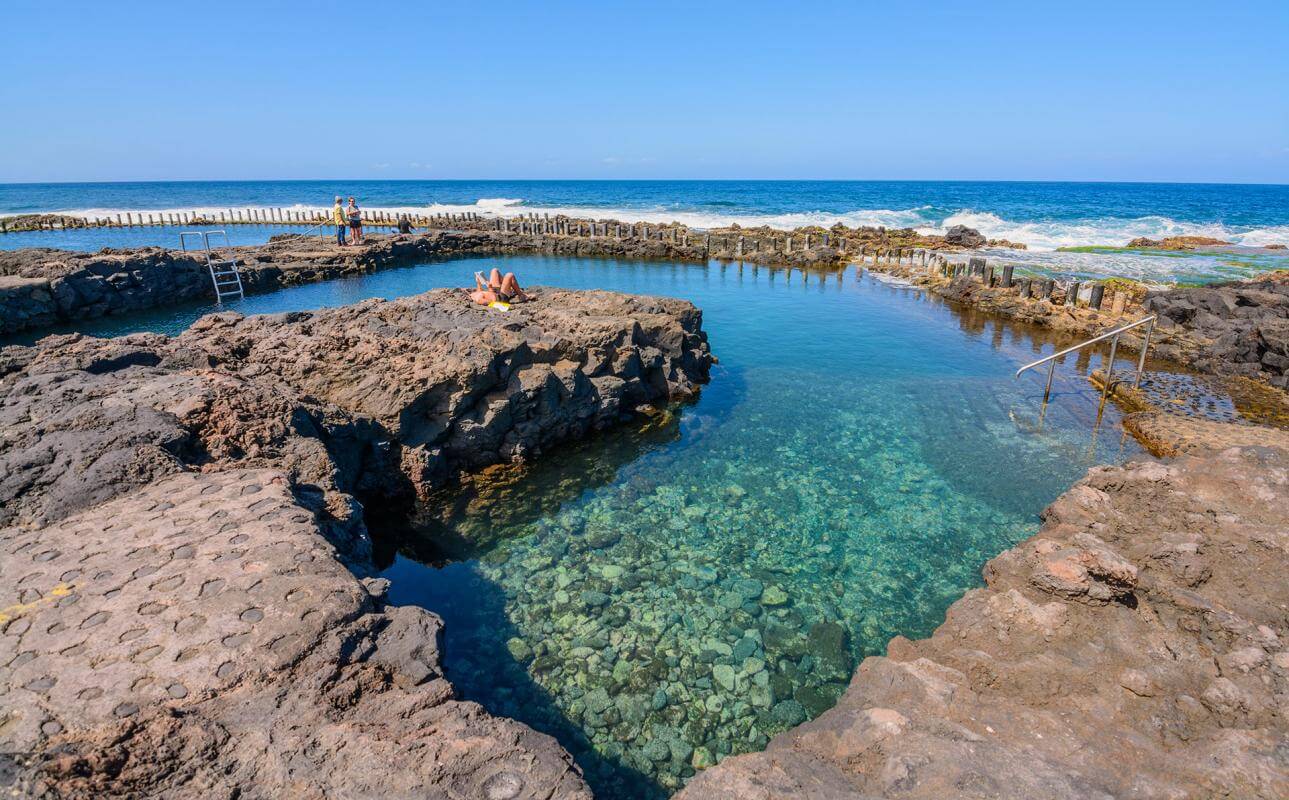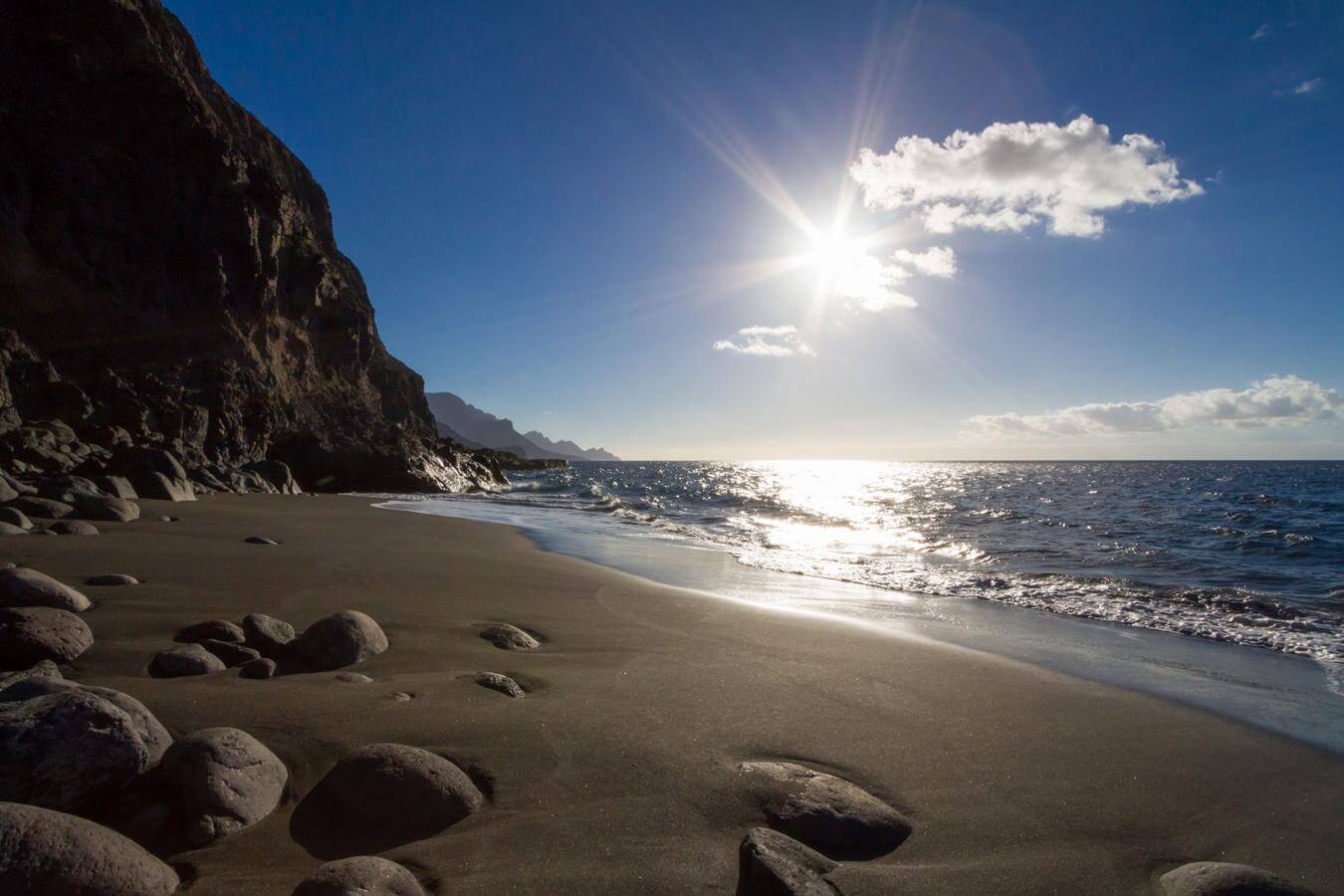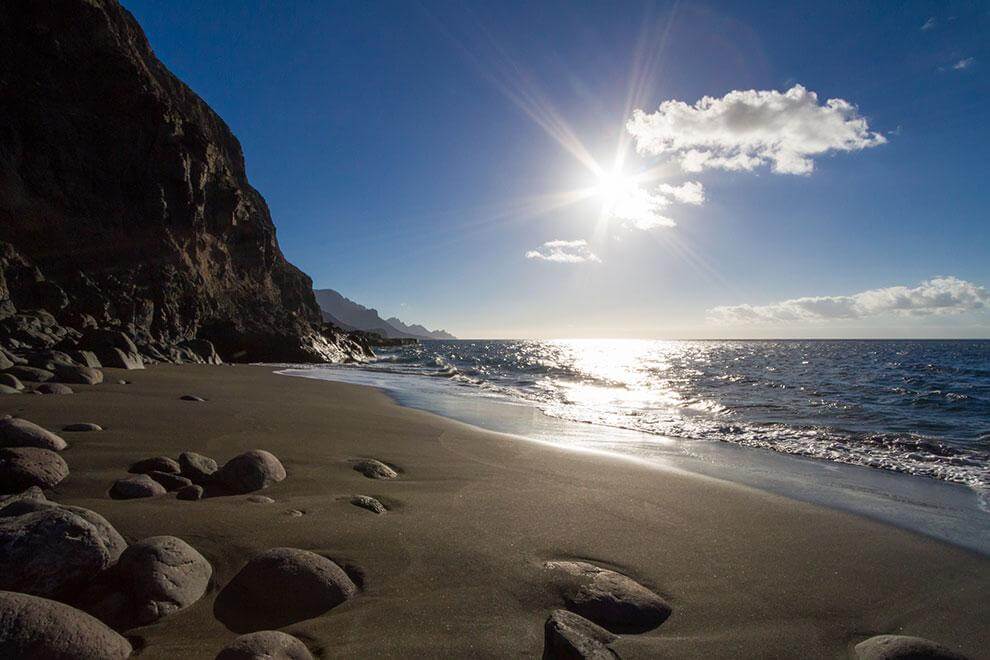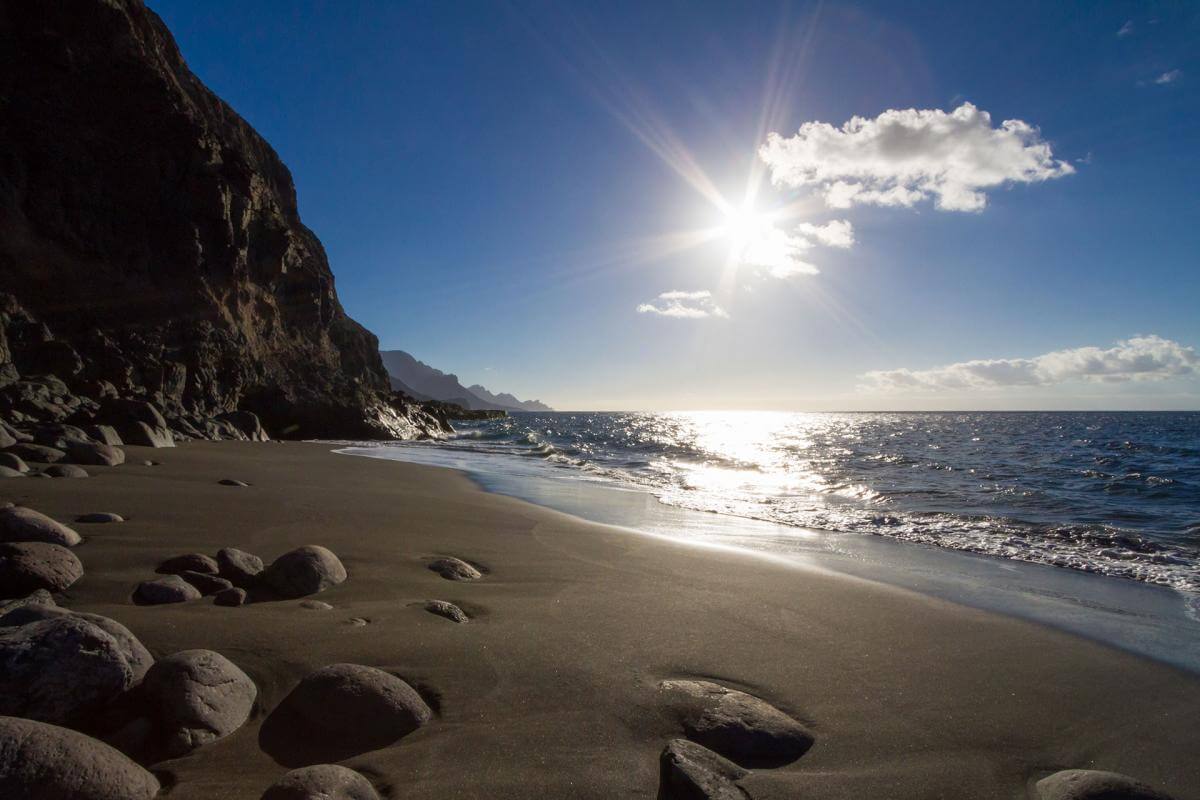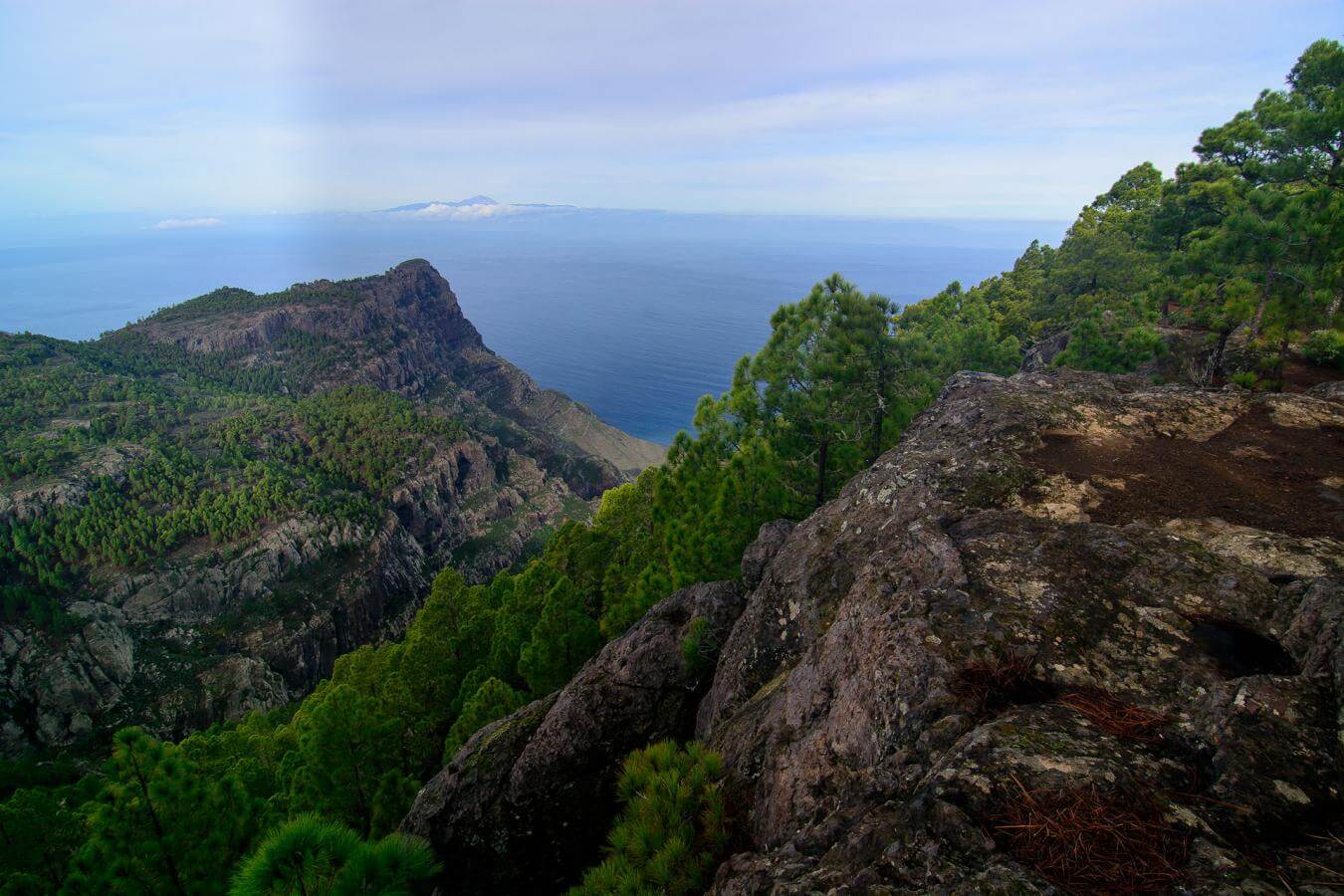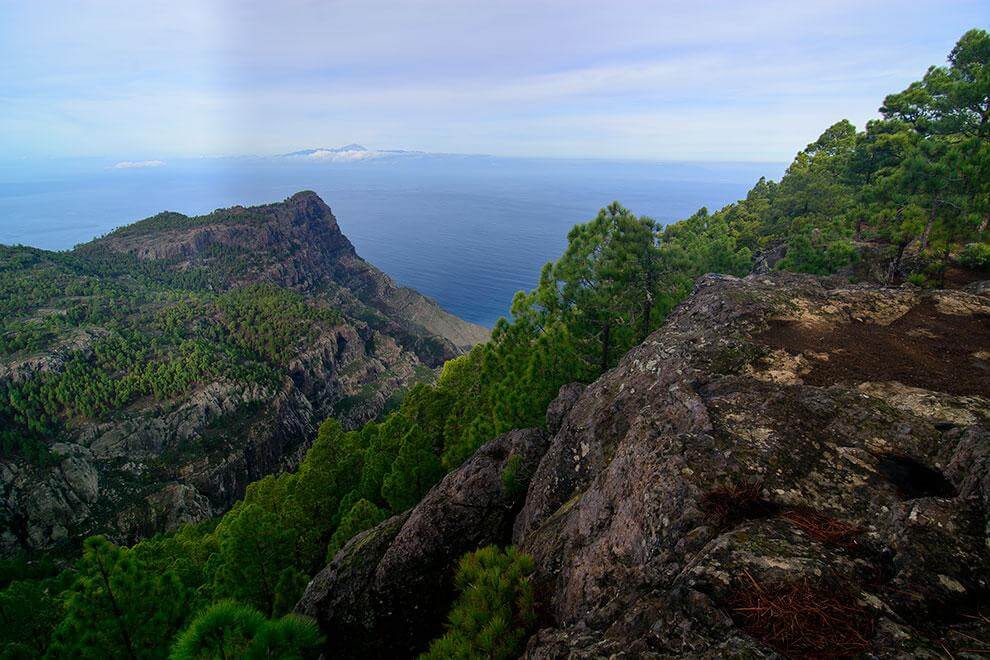 Contenido
Touch the sky at Roque Nublo 
Lovers on a honeymoon will marvel at the immensity of Roque Nublo. Visiting the rock formation is a great way to connect with nature. 
The town of Tejeda lies inside the Gran Canaria Biosphere Reserve. It is a place of symbolic importance to the people of the Canary Islands because it is home to the Roque Nublo, an astonishing rock, 80 metres in height. The town of Tejeda is also within sight of a volcanic crater, the spectacular Caldera de Tejeda.  
To reach Roque Nublo there are pretty paths that are flanked by Canarian pine trees. Walks aren't too strenuous. The great views of Roque Nublo on "Tablón del Nublo", a wide plateau, will make any effort more than worthwhile.  
Imágenes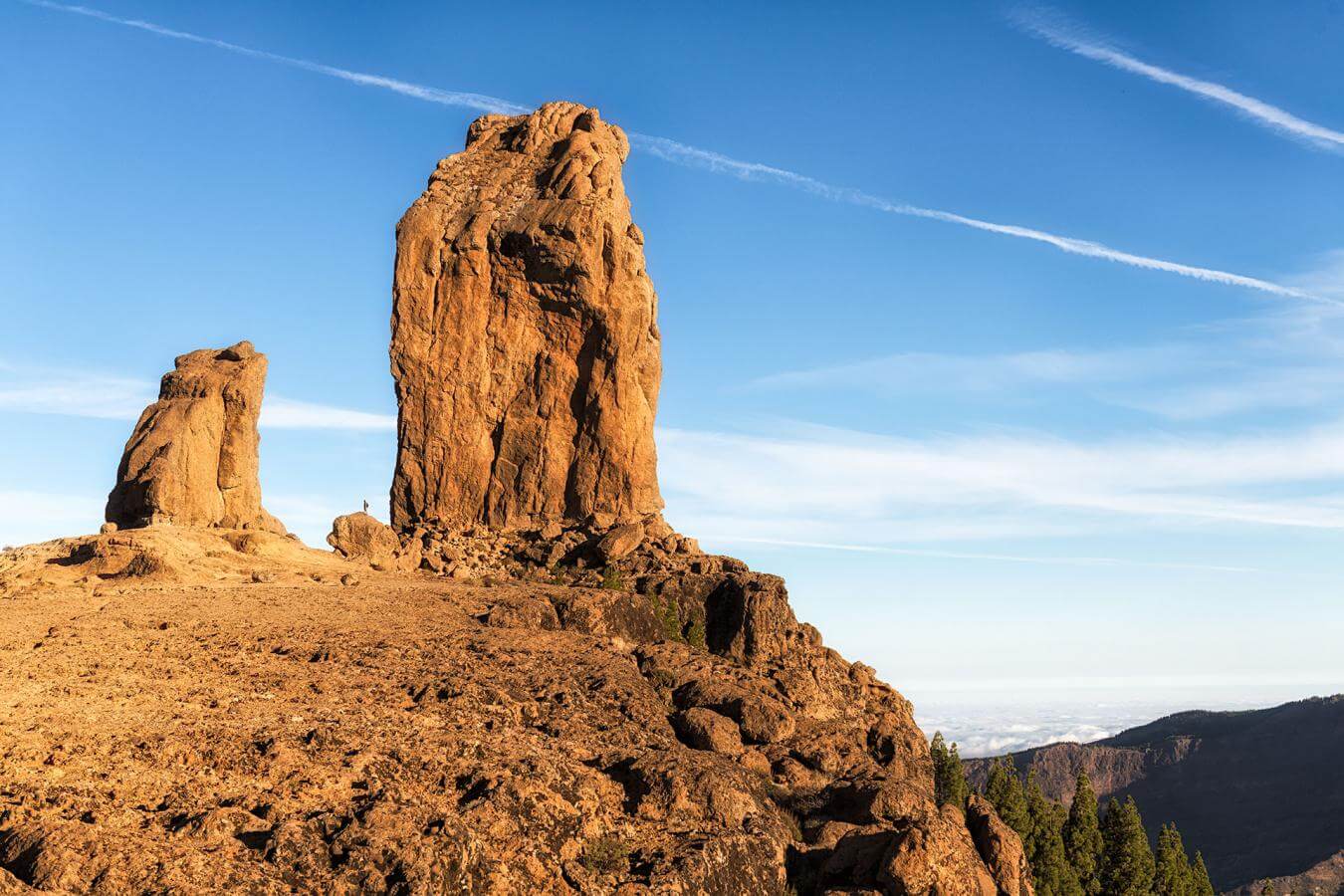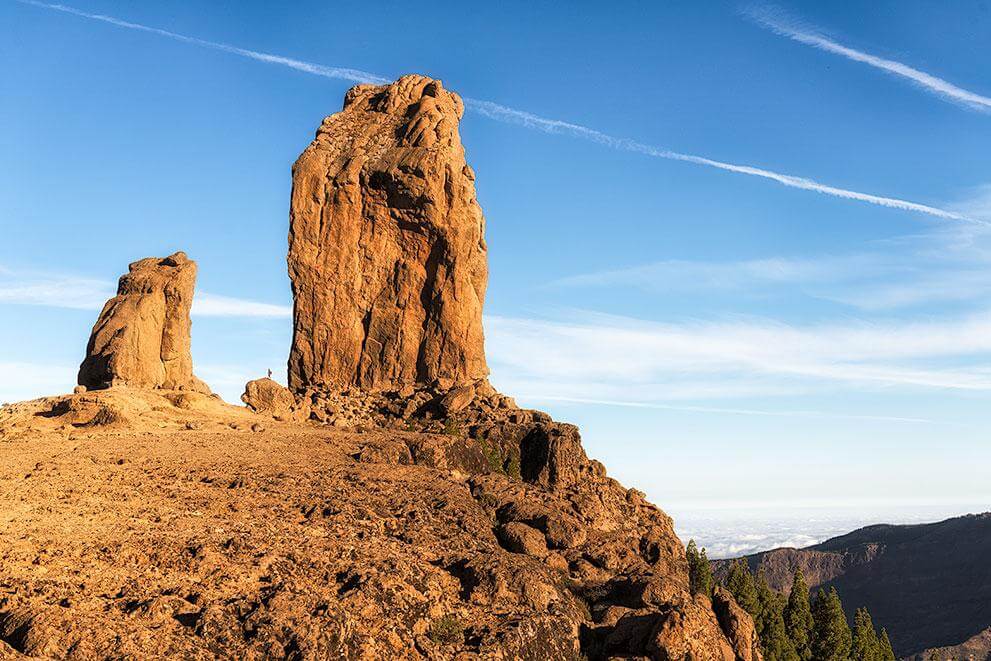 Contenido
Wander along winding streets, pass beautiful buildings 
For lovers that want their honeymoon to include romantic urban walks, the Canary Islands offers many options. For instance, in the old town of Gran Canaria there is a neighbourhood called Vegueta. Couples will find great pleasure in wandering around this area which has been designated a National Artistic Historic Site. There is more than 500 years of history in this part of the city. Places to visit include the Cathedral, Plaza de Santa Ana, the Casa de Colón (the house of Christopher Colombus), the CAAM (Atlantic Centre of Modern Art) and the Canarian Museum, which, among other exhibits, holds work relevant to the history of the aboriginal people of Gran Canaria. 
Puerto de Mogán is on the south west of Gran Canaria. This coastal town has narrow windy streets, colourful buildings, and a sports pier. It is a cosy place that will be perfect for arm in arm walks with loved ones. Trips here can be successfully finished with a visit to one of the local restaurants which prepare tasty fresh local fish such as grilled bonito (which is similar to tuna) and limpets with "mojo verde" (a Canary Islands sauce). 
Another great place for a reflective stroll is Teror, located in the centre of the Canary Islands. This small town hosts the Basilica de Nuestra Señora del Pino, an exquisite eighteenth century church with ornate interior decoration. 
Imágenes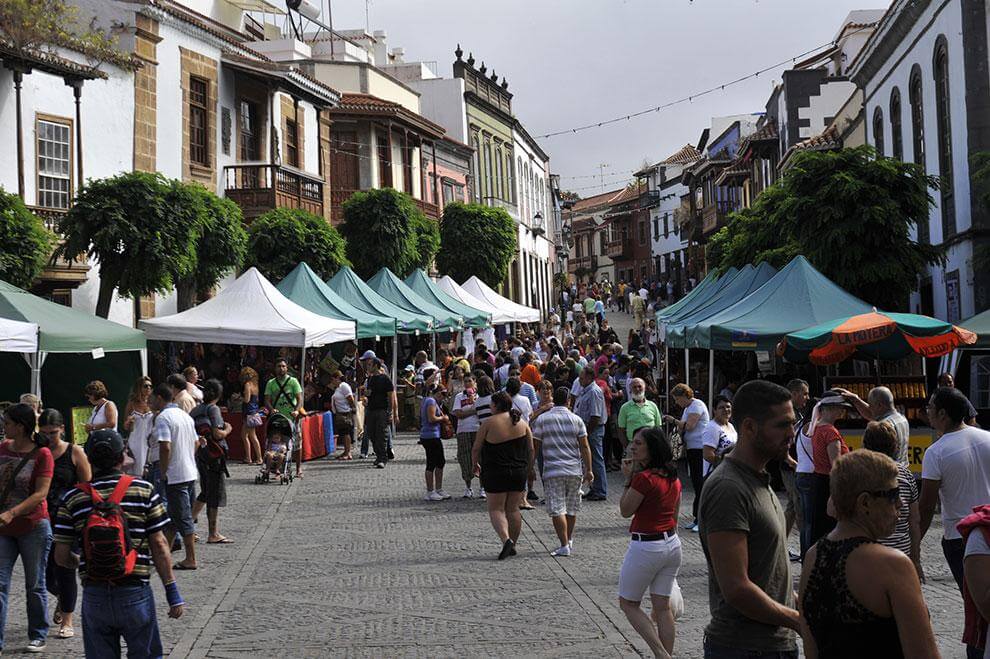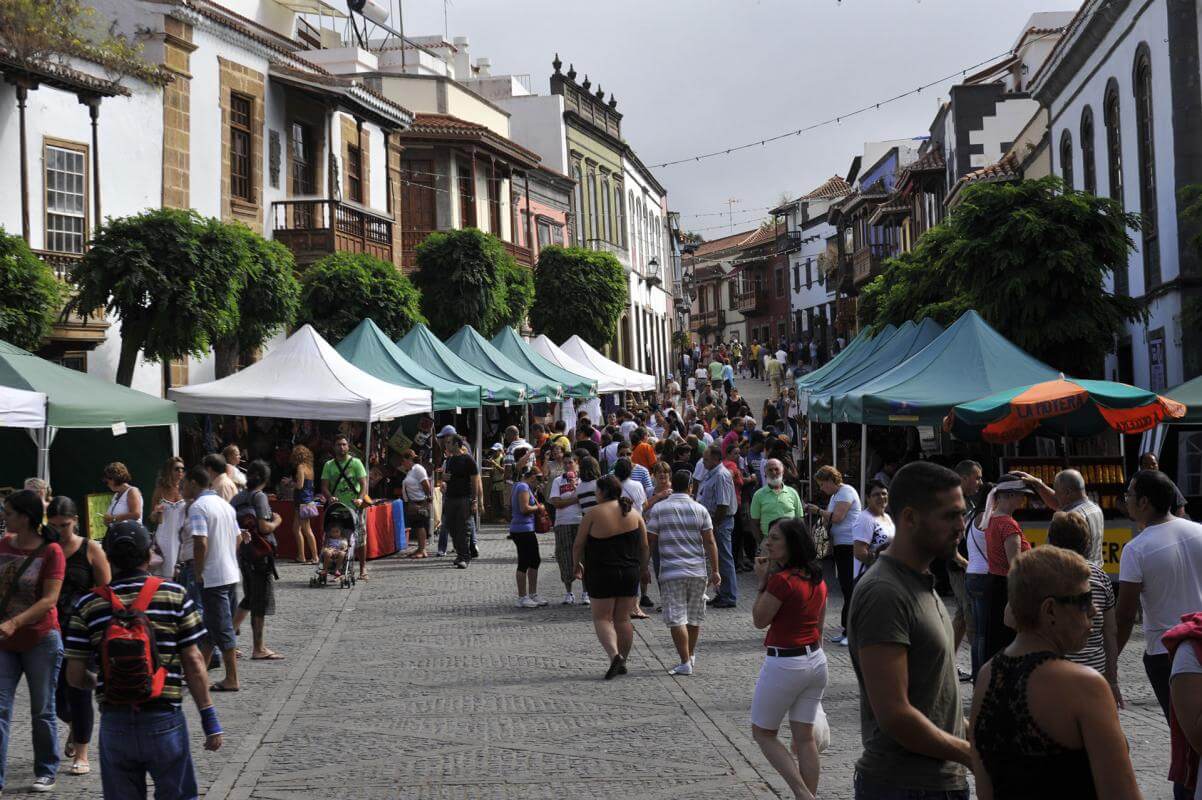 Contenido
Water sports to set your hearts racing 
Typical honeymoons involve long lazy mornings and afternoons by the sea. But sometimes lovers need to spice things up a bit. Water sports such as surfing, windsurfing, and kitesurfing can allow couples to goof around and maybe get a shot of adrenaline. Beginners can take lessons in one of the surf schools. Diving can also enthral. The Canary Islands is a great place to put on a snorkel and descend to the bottom of the ocean where a world of fish is just waiting to be discovered. For those that prefer dry land to the water, there are several golf courses on the Canary Islands with courses for beginners and intermediates. 
Imágenes