There are several reasons Lanzarote is called "the Hawaii of Europe". One of them is because surfing conditions on the island are exceptional. Do you want to find out more?
Imágenes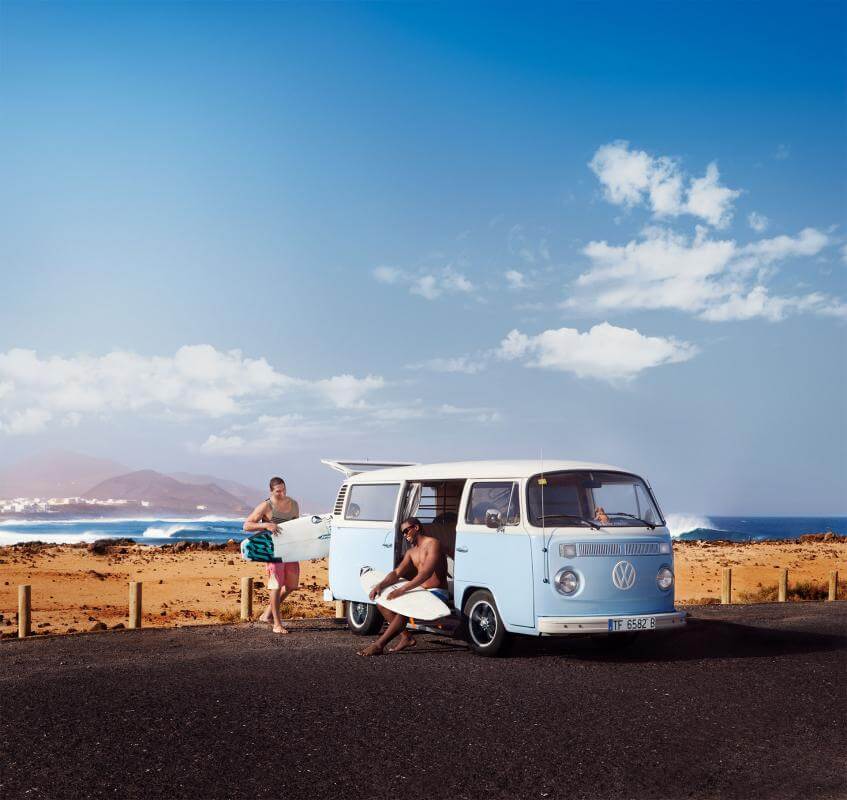 Contenido
In some beaches in Lanzarote there is paradisiacal white sand and a calm ocean. In others, only a few kilometres away, there are large waves and volcanic terrain with black and ochre rock.  
Contenido
Lanzarote is called "the Hawaii of Europe" partly because the island enjoys warm weather throughout the year which makes it a great destination for travellers looking to escape the harsh winters in the northern hemisphere. Lanzarote is also famous for the quality and consistency of its waves. The island is a paradise for surfers. Enthusiasts from all over the world are drawn to the clean, crystalline waters.  
Imágenes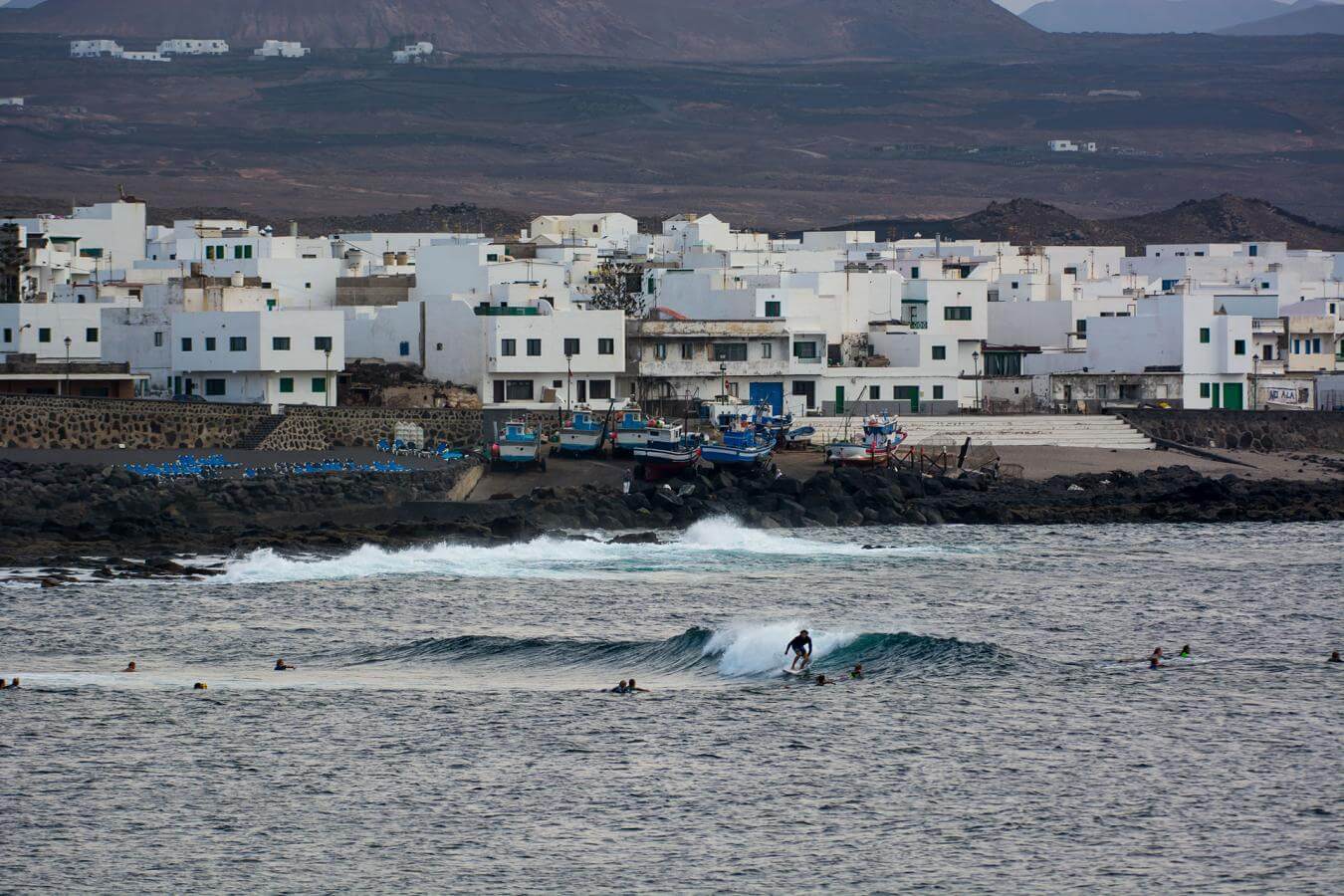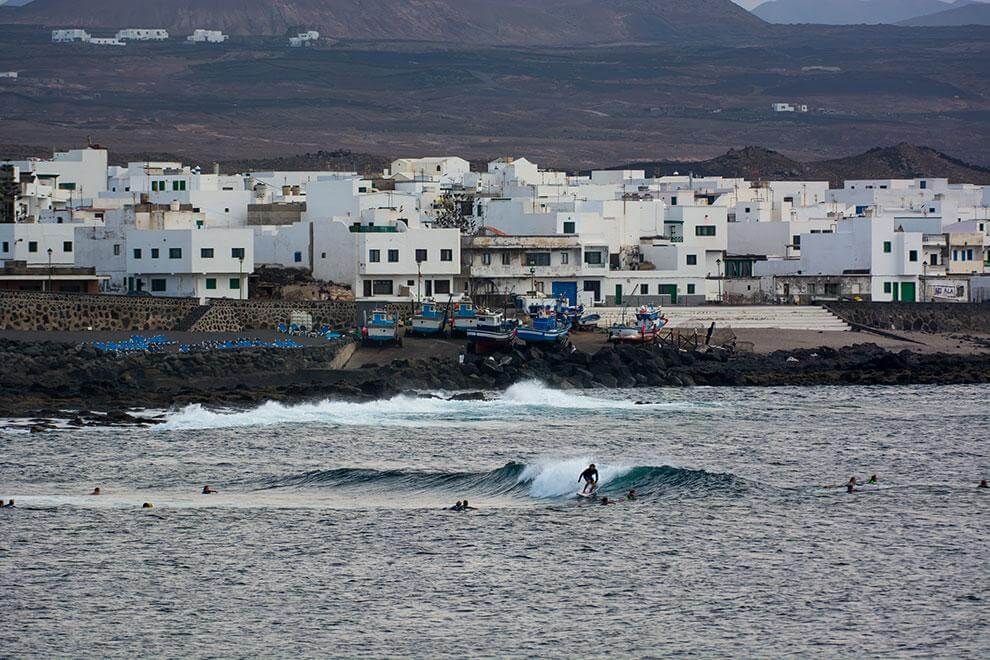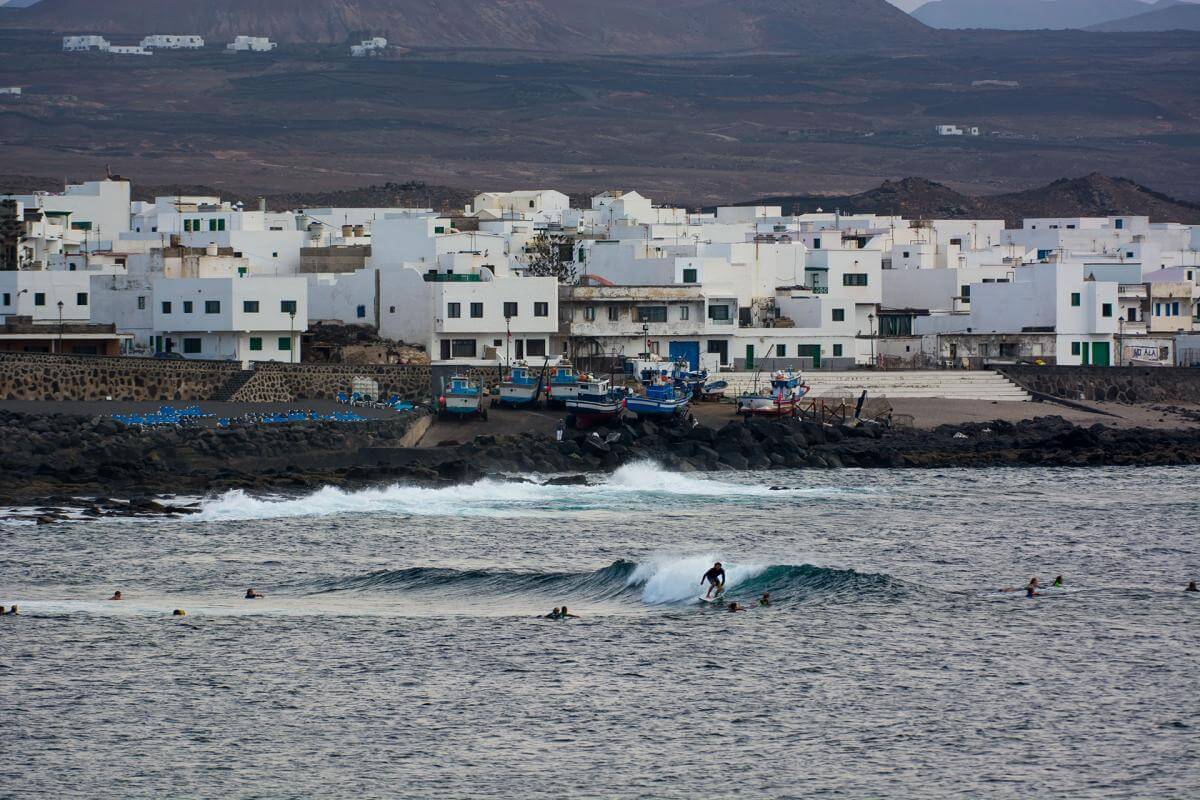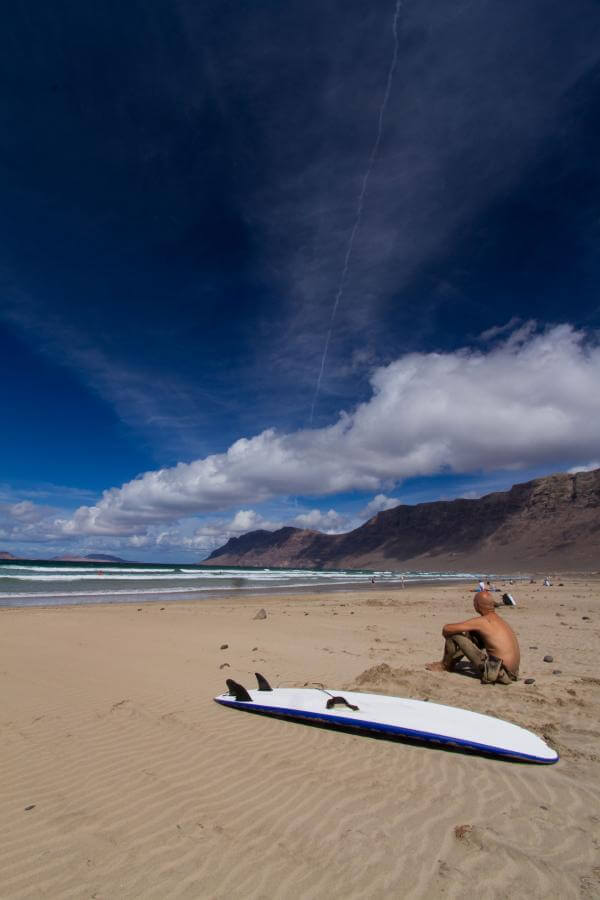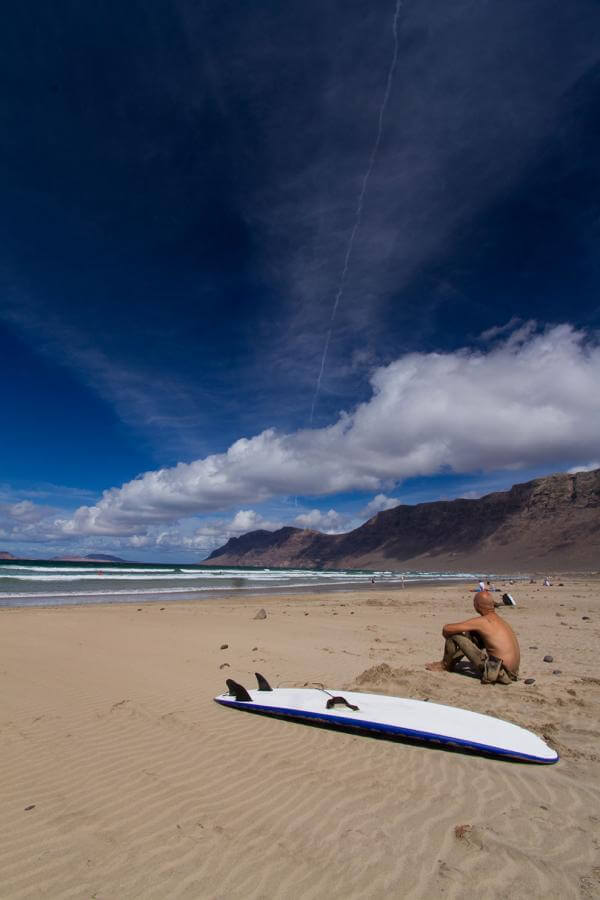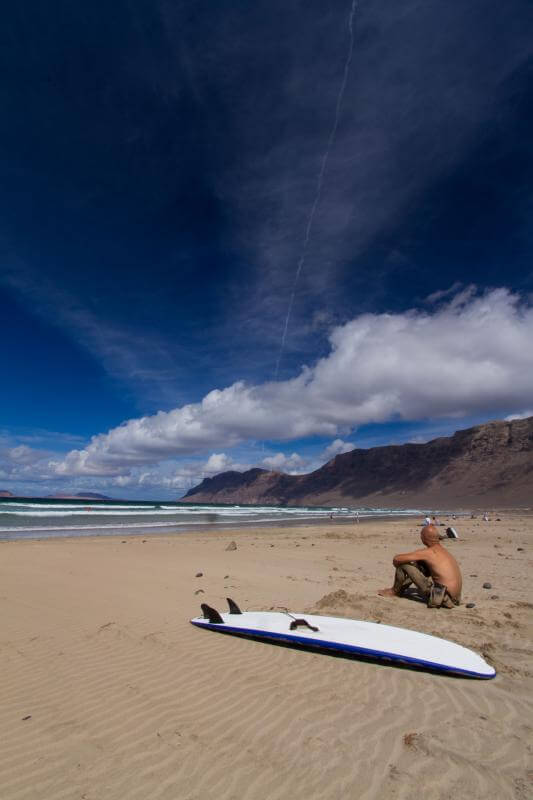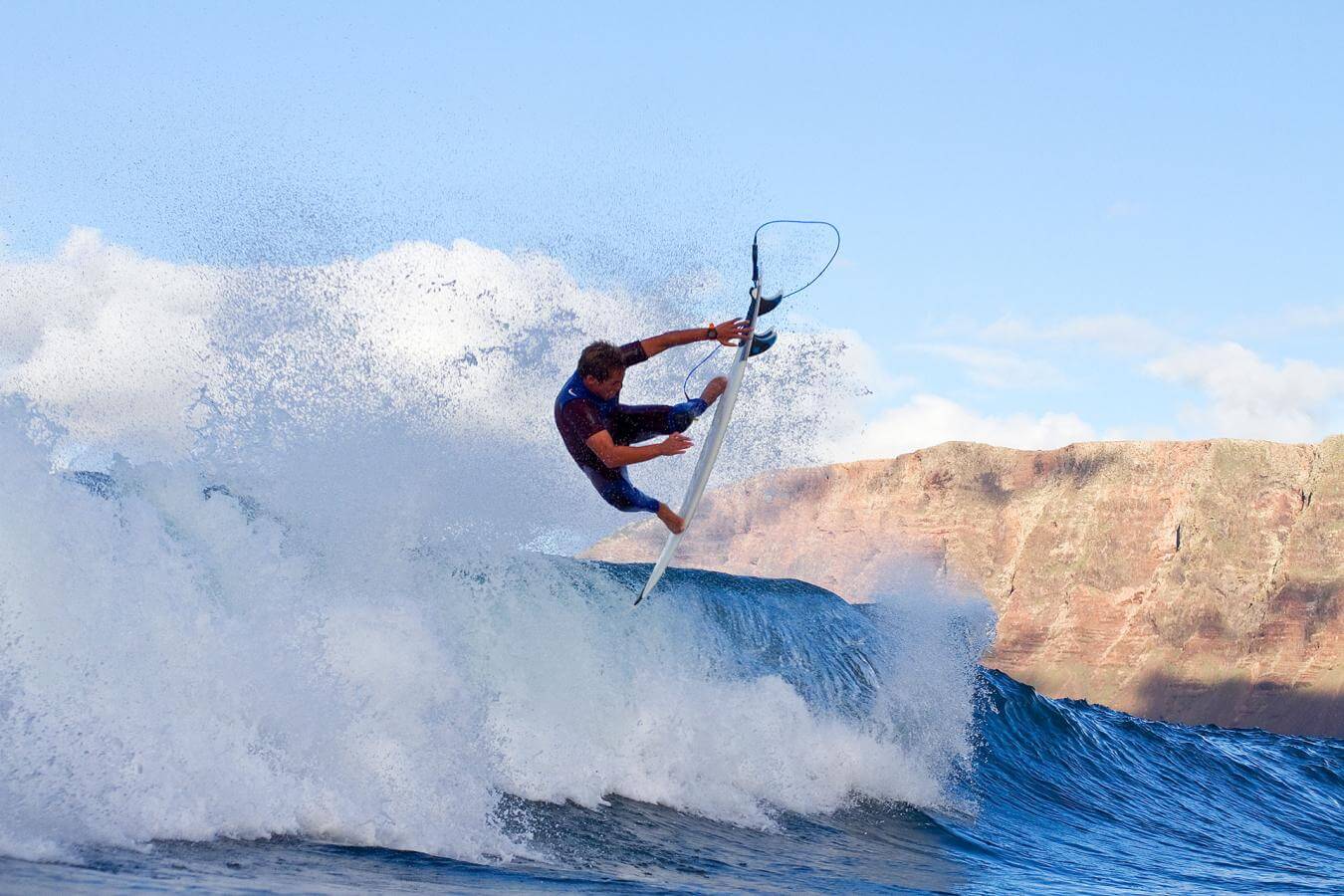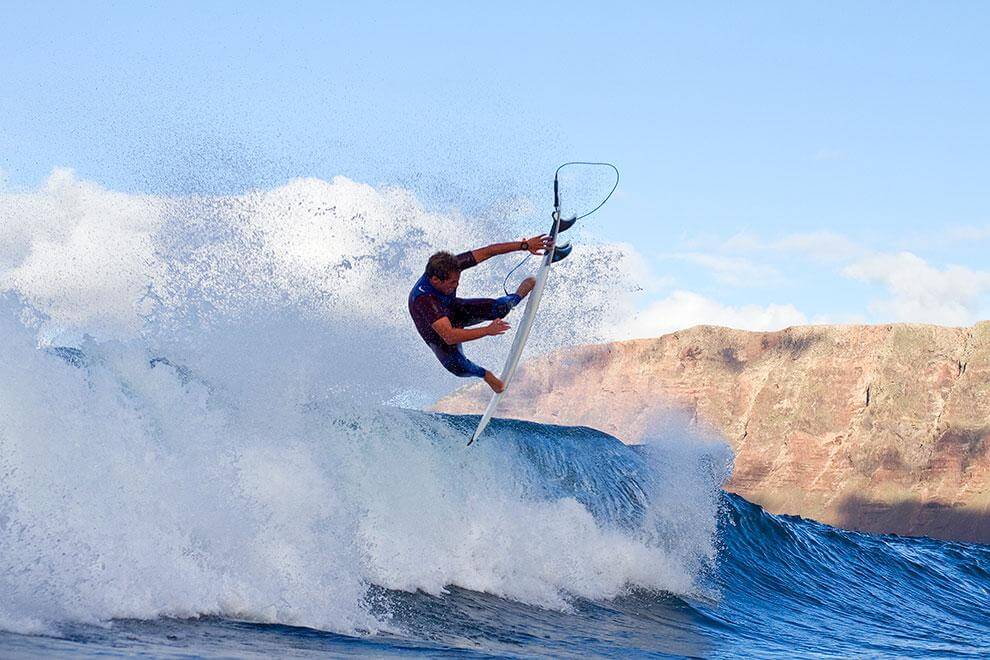 Imágenes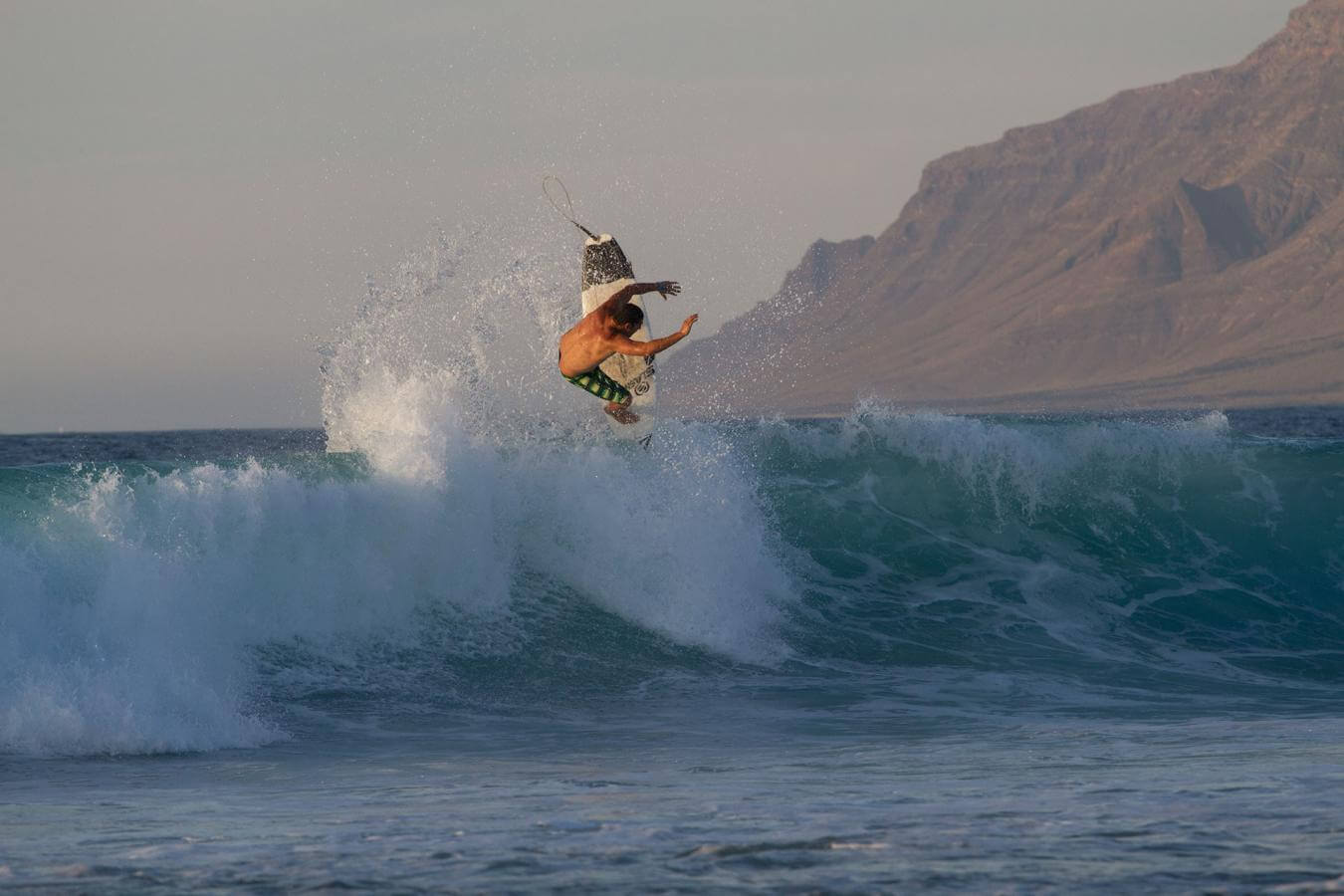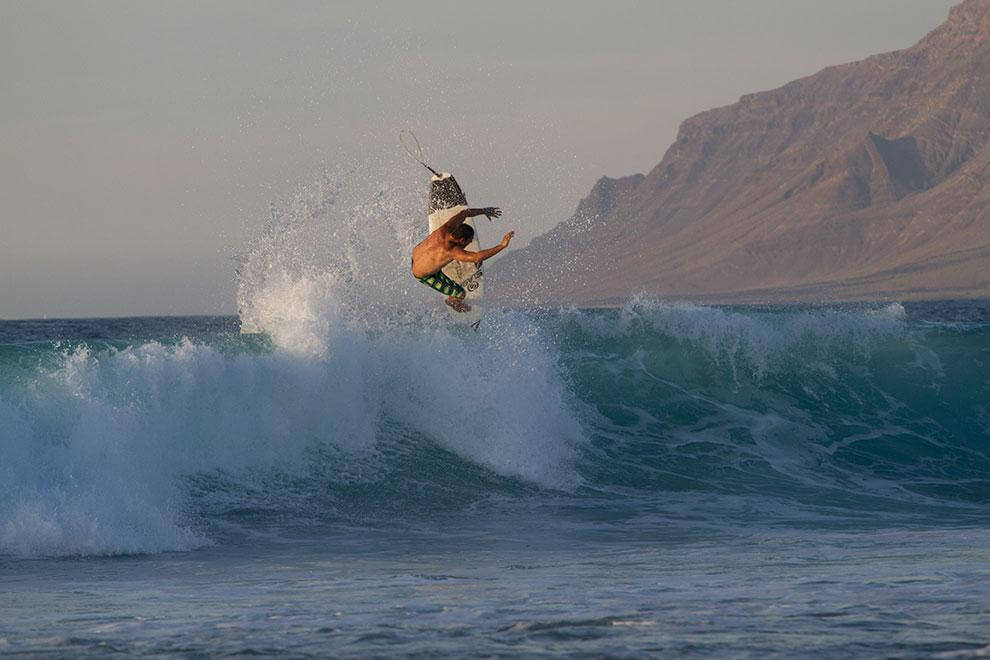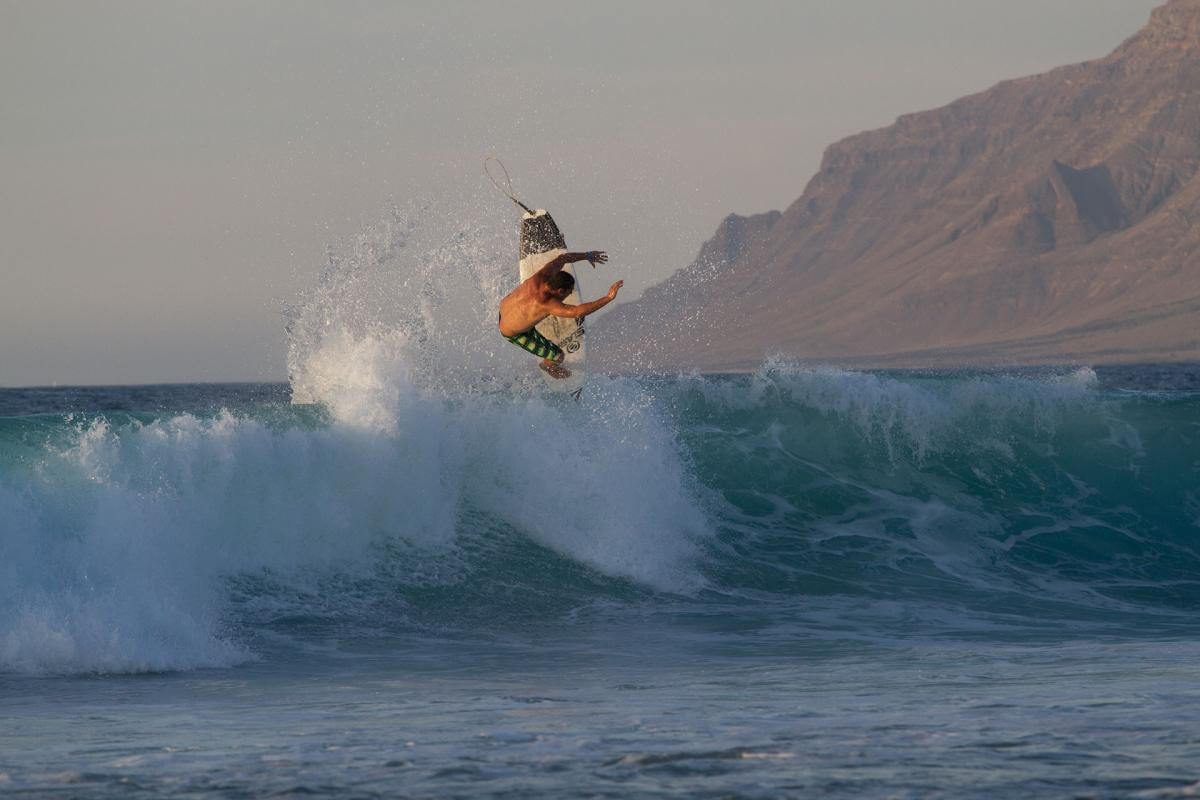 Contenido
Lanzarote has 250 kilometres of coastline with a variety of surf suitable for difficulty levels from novice to expert. Famara, El Quemao, La Santa, and Caleta de Caballo are some of the island's most iconic surfing locations.  
Contenido
Famara has some of the best surfing conditions. It is surrounded by spectacular landscapes with views from the shore of imposing cliffs and the small island of La Graciosa. The ocean floor in this part of Lanzarote has both sandy sections and rocky parts with multiple peaks. This makes Famara an idyllic location for surfers of all levels. There are many surf schools located on the beach that offer equipment rental as well as classes for those that want to either learn the basics of surfing or improve their technique.  
Imágenes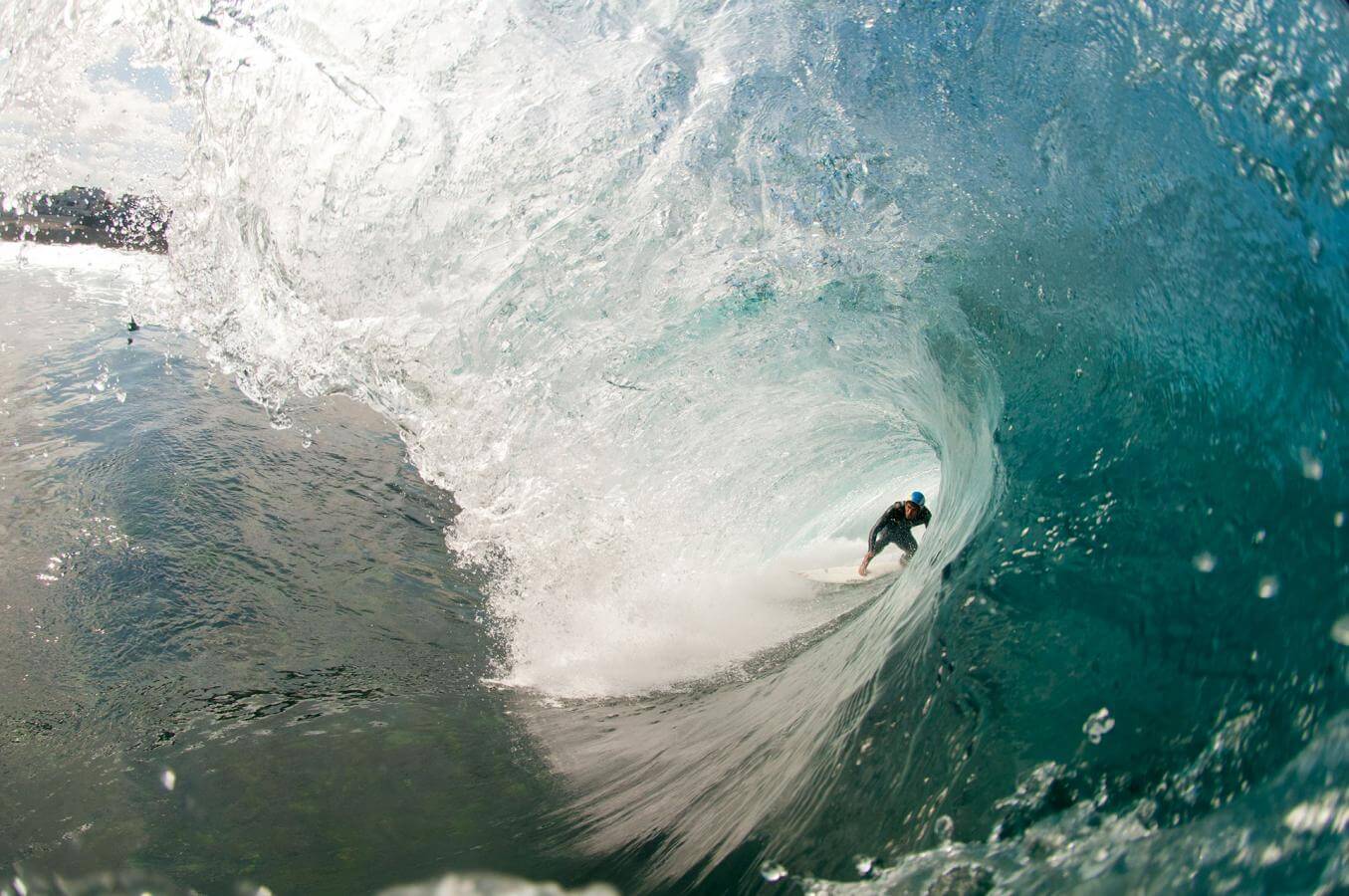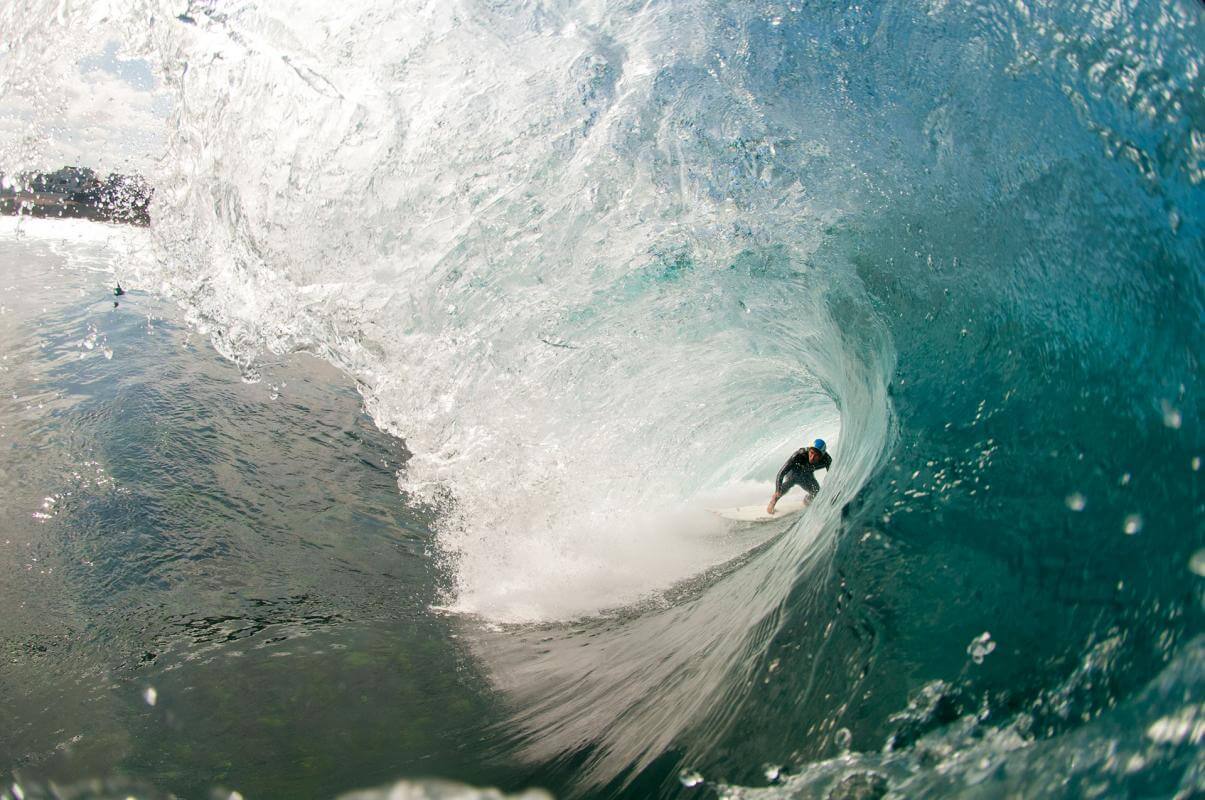 Contenido
El Quemao, in the northwest of Lanzarote, is a world class surfing spot. The local waves are dynamic with fast and deep tubes that are perfect for accomplished surfers. Tubes are created from a vertical descent with a deep take off. El Quemao is famous for its left, but it also opens to the right with a hollow and fast wave. The beach is located in front of the La Santa fishing village. Nearby, there is a wide variety of surf schools and shops for both the sale and rental of equipment.  
Contenido
With strong waves and lots of rocks and slopes, the port of La Santa provides great conditions for expert surfers throughout the year. Indeed, the La Santa left is one of the most sought after surfing experiences in the world. Waves in this area can be intense and dangerous, so this part of Lanzarote isn't recommended for beginners.  
Imágenes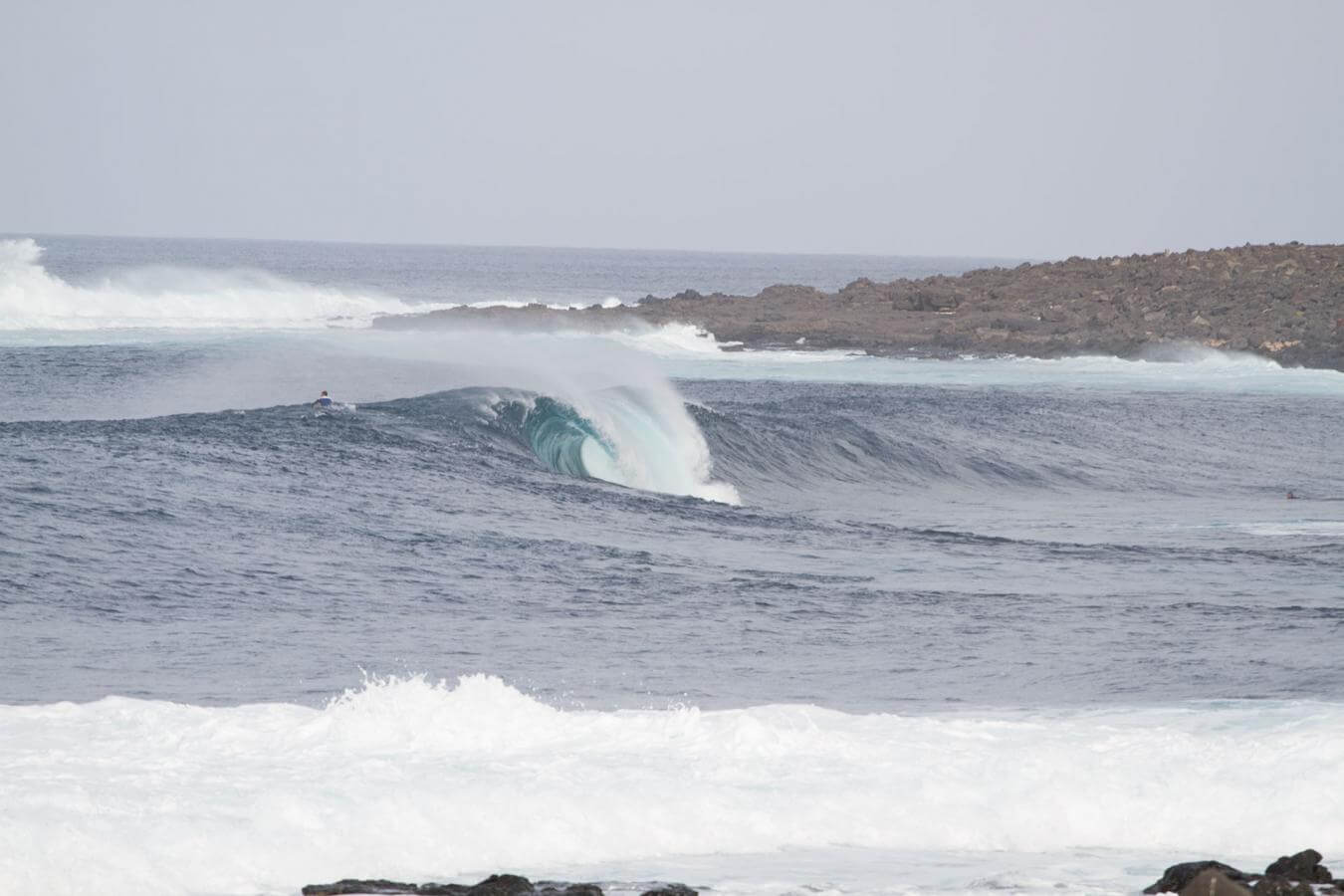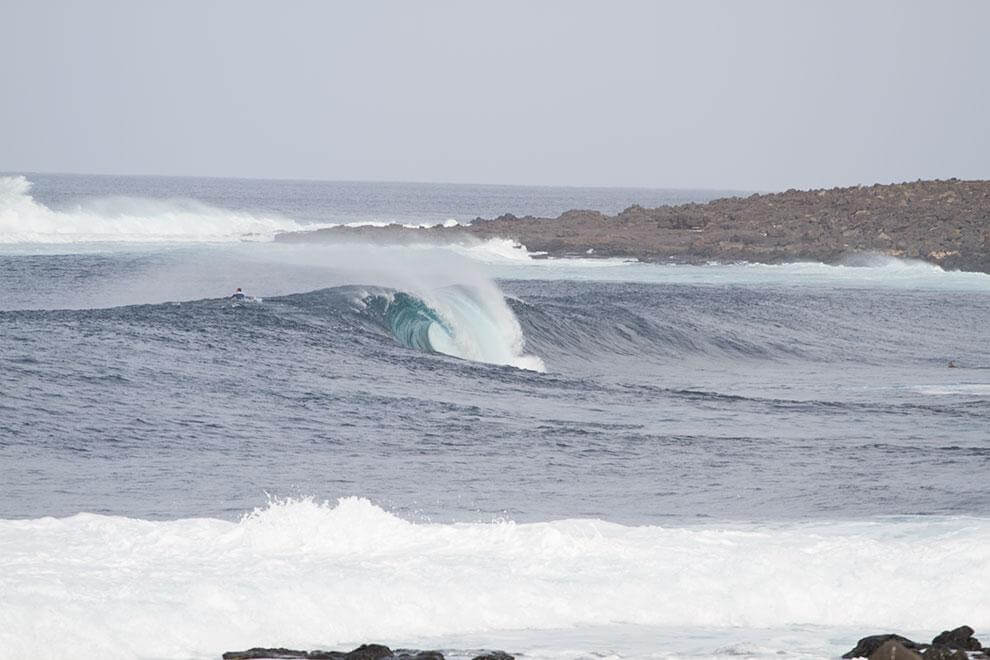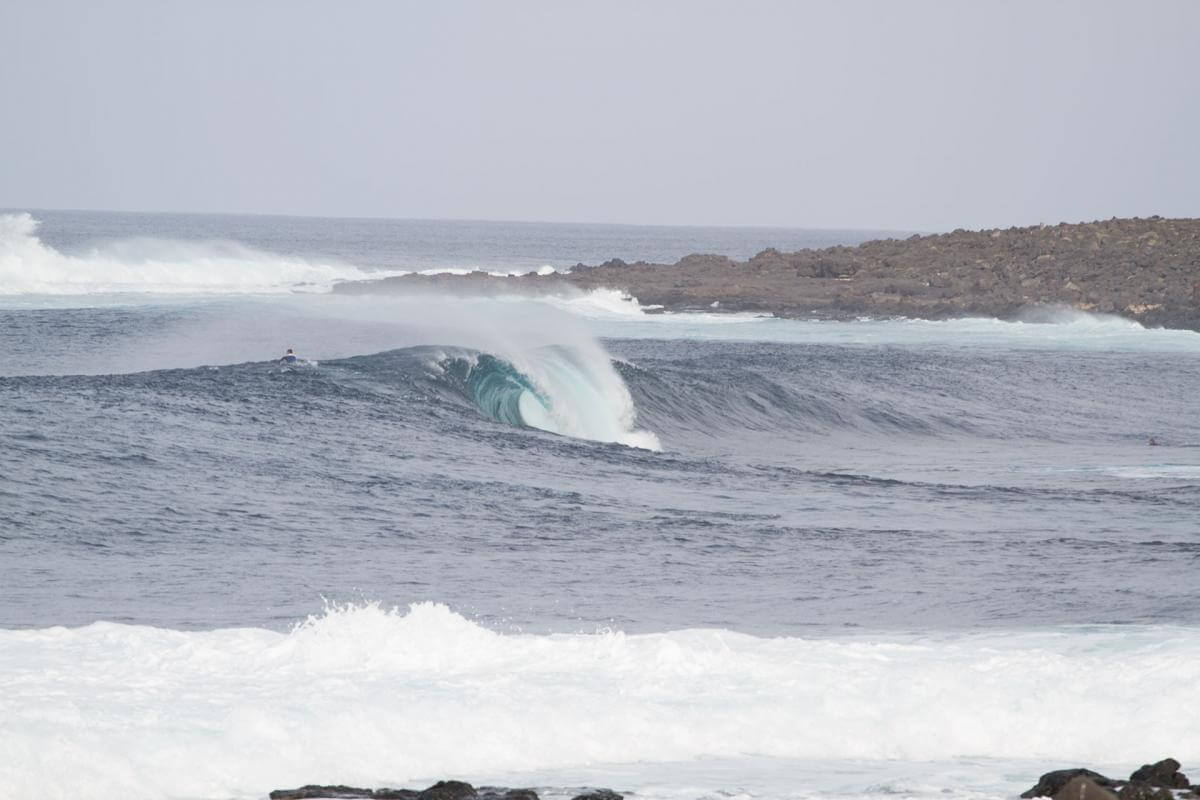 Contenido
Caleta de Caballo is a small bay which is located at the end of the Soo town road. The sea here enters from the west whilst the wind comes from the southeast. At low tide there is a magnificent left. This part of Lanzarote is normally quiet, so surfers can enjoy a bit of peace and quiet between waves. On the left of the bay, on days with the biggest waves, there is a small left break which is especially fun for long boarders.  
Contenido
Lanzarote has kilometres of magnificent beaches with stunning scenery and consistent waves which provide great conditions for surfers of all abilities. What's stopping you from challenging the waves in "the Hawaii of Europe"?