Las Canteras, one of the best beaches in Gran Canaria and one of the best urban beaches in the world, can be ours for the whole day, from dawn until dusk. Are you in?
Imágenes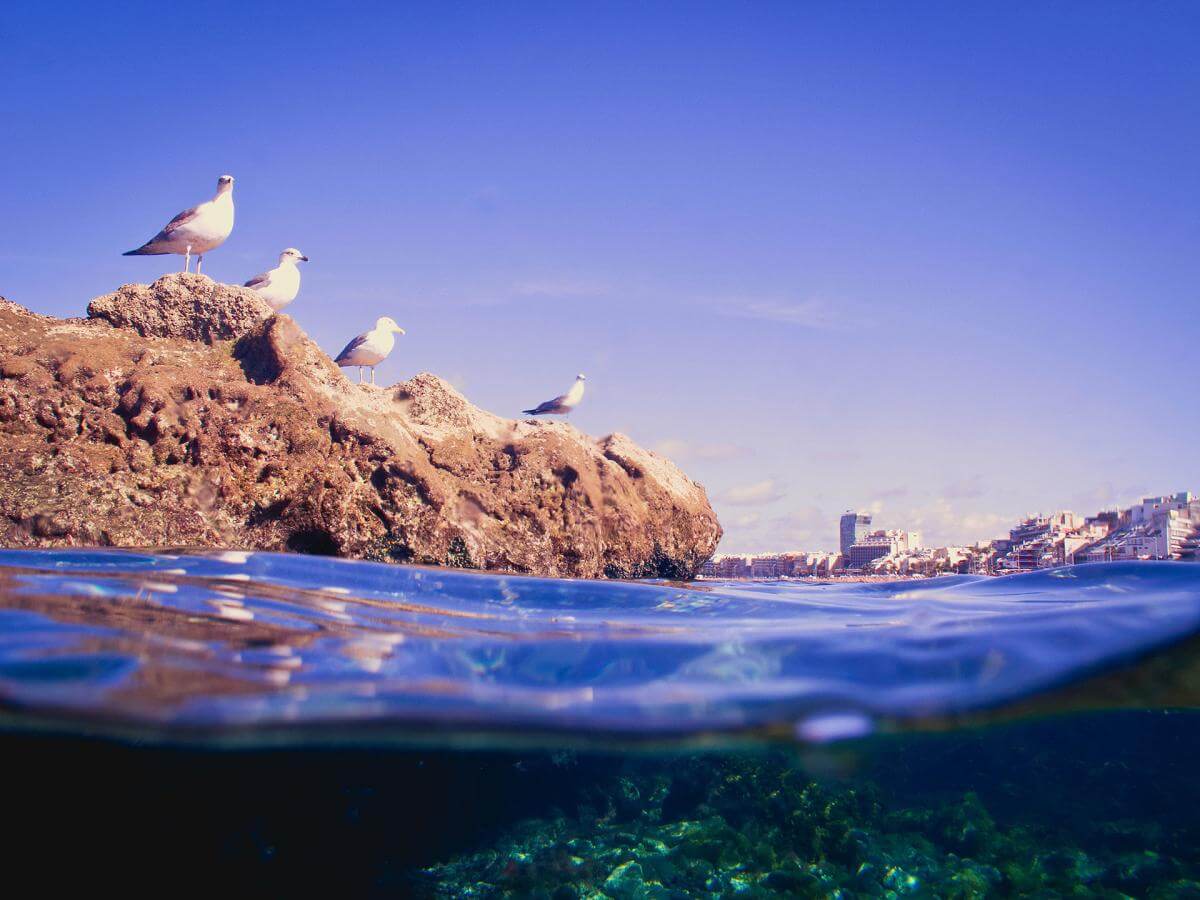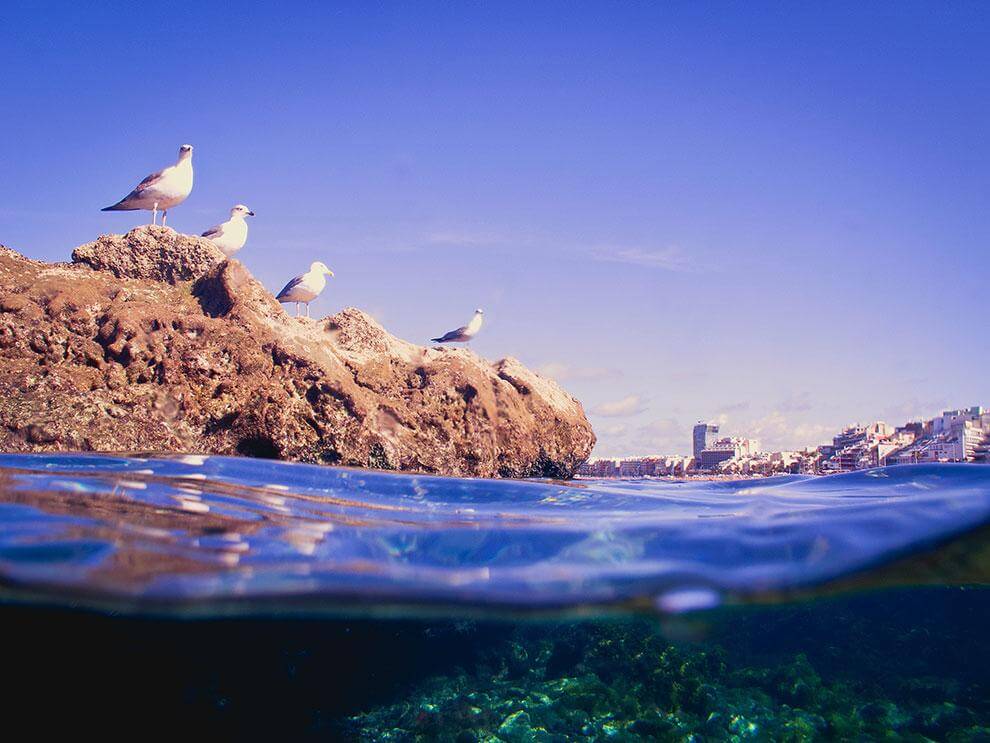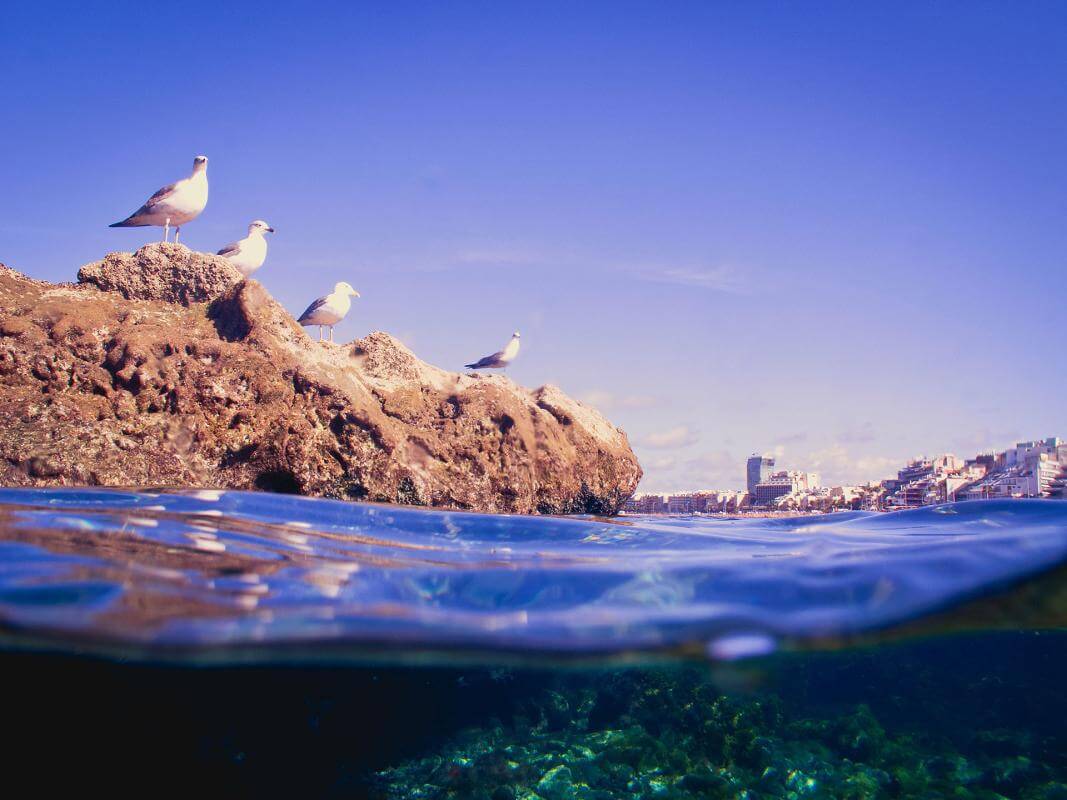 Contenido
What can we do during a beach day in Las Canteras? There are so many things to do at this beach that one day seems barely enough time. Las Canteras is a one-kilometre-long urban beach located close to the cruise port in Las Palmas de Gran Canaria, the capital of Gran Canaria. We've got our swimsuits on, and we've applied sun cream to our bronzed skin. We're ready to take advantage of a beach day at Las Canteras, a beach which, according to the Traveller's Choice Beaches awards, is ranked in the top ten of beaches in Spain. 
Imágenes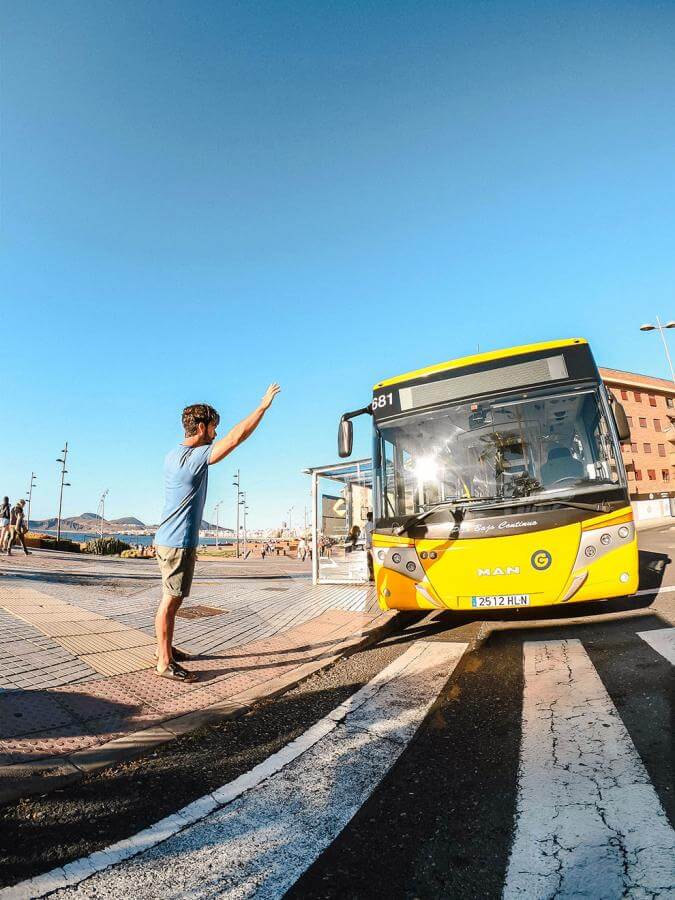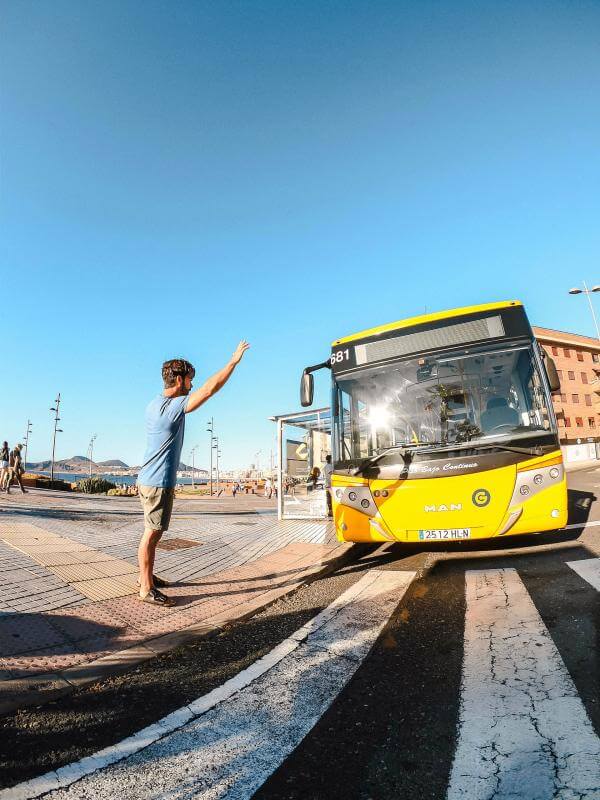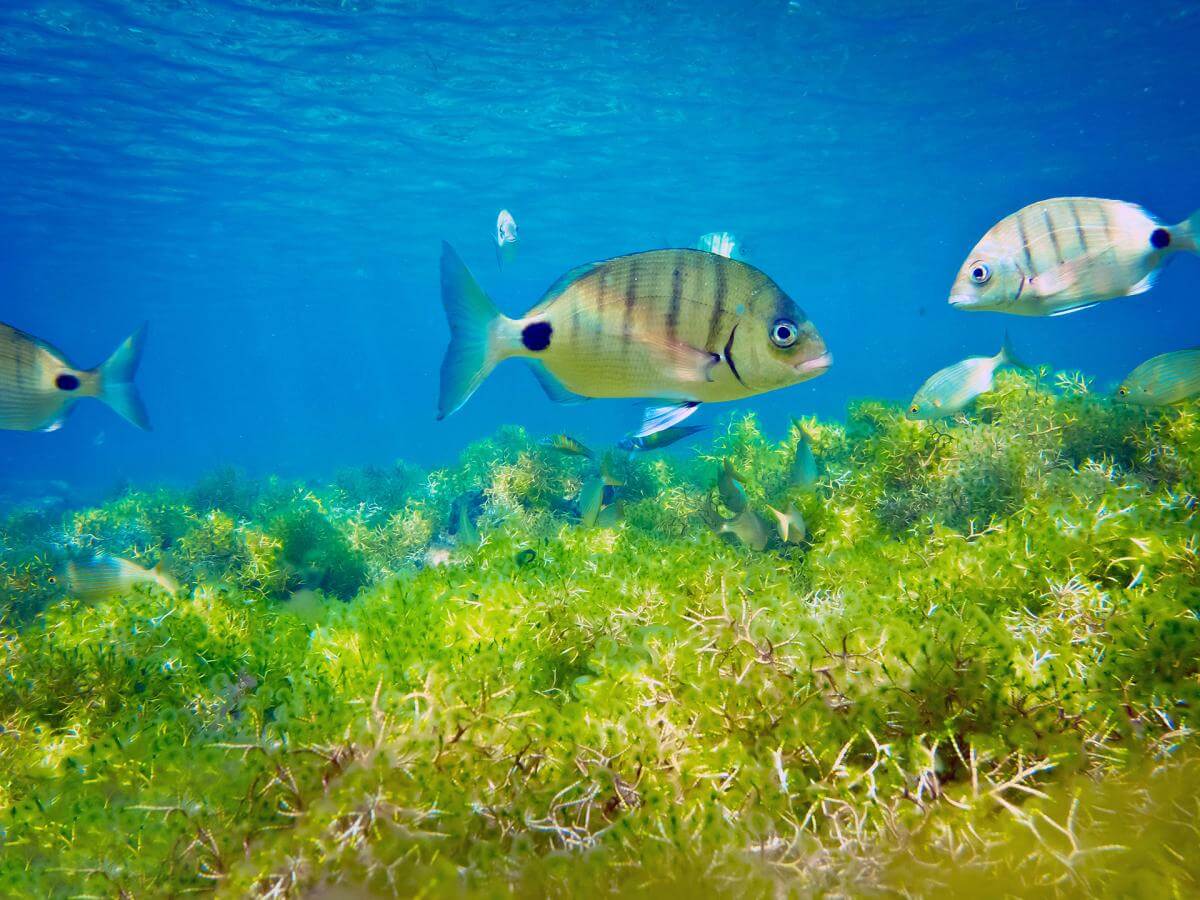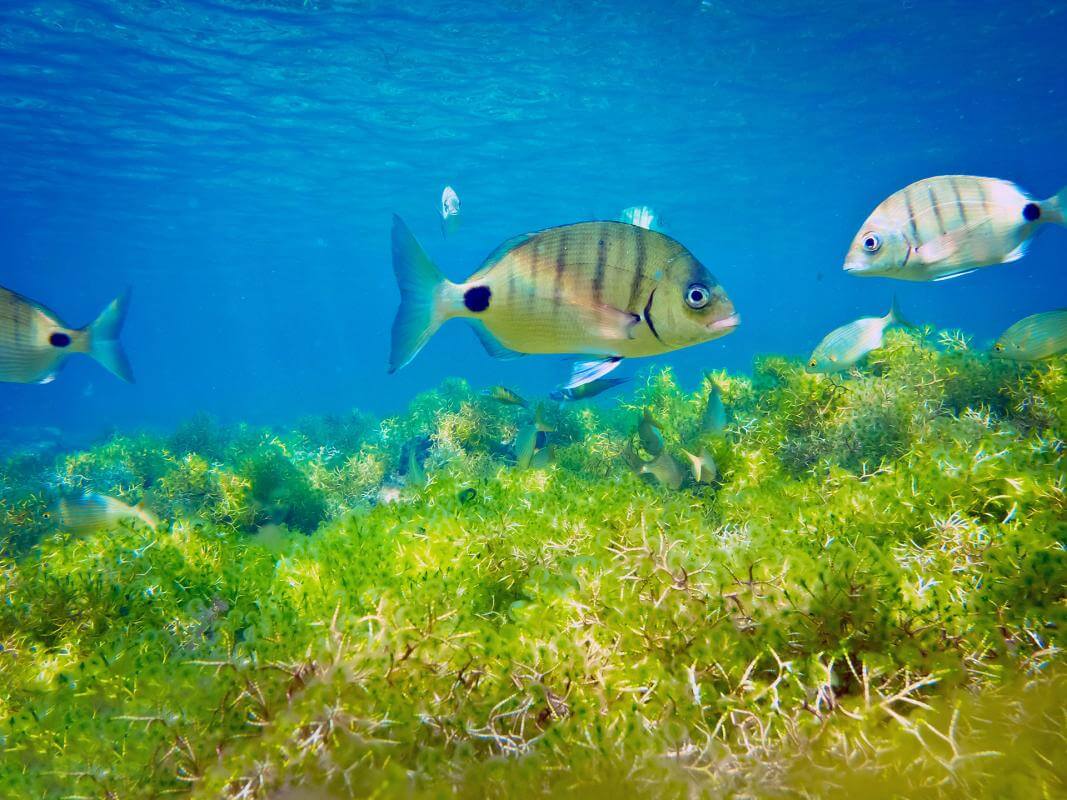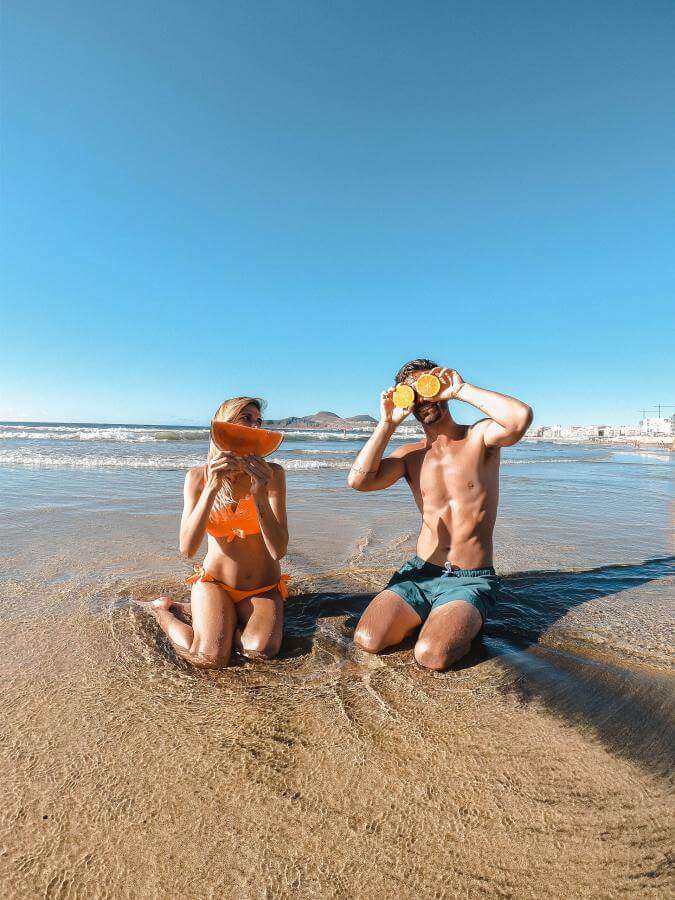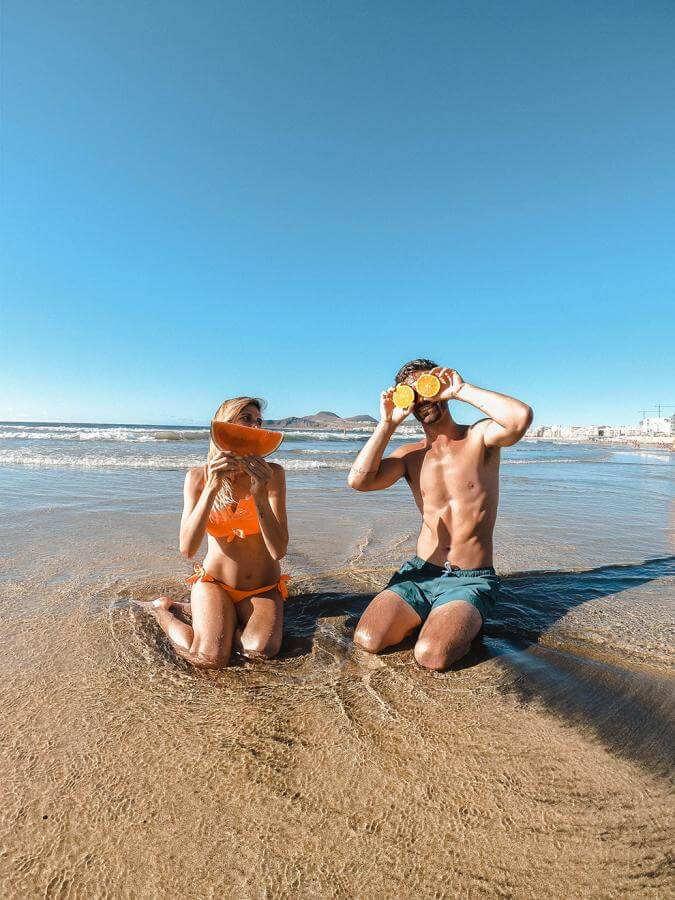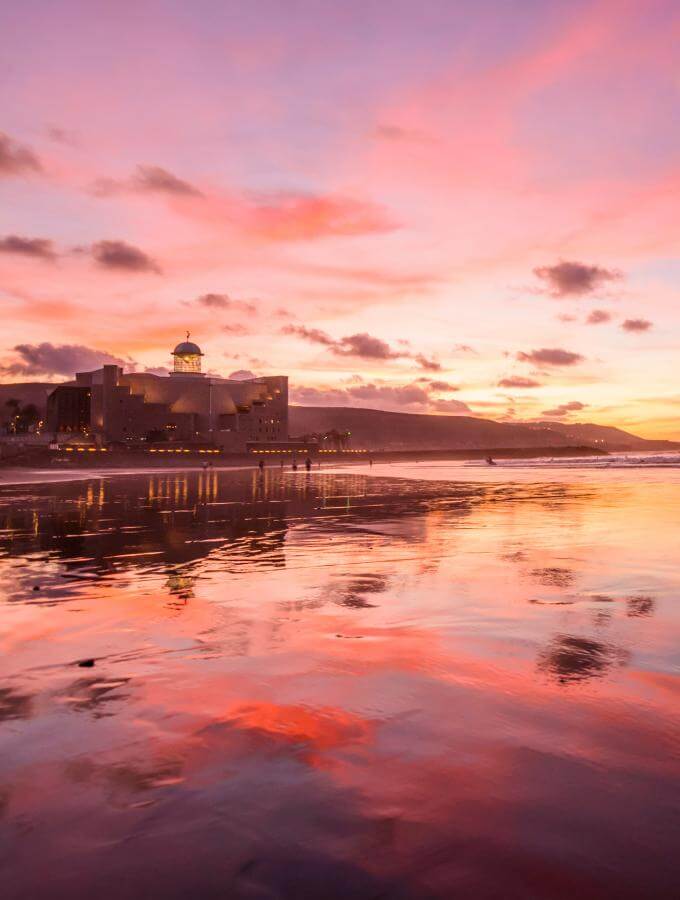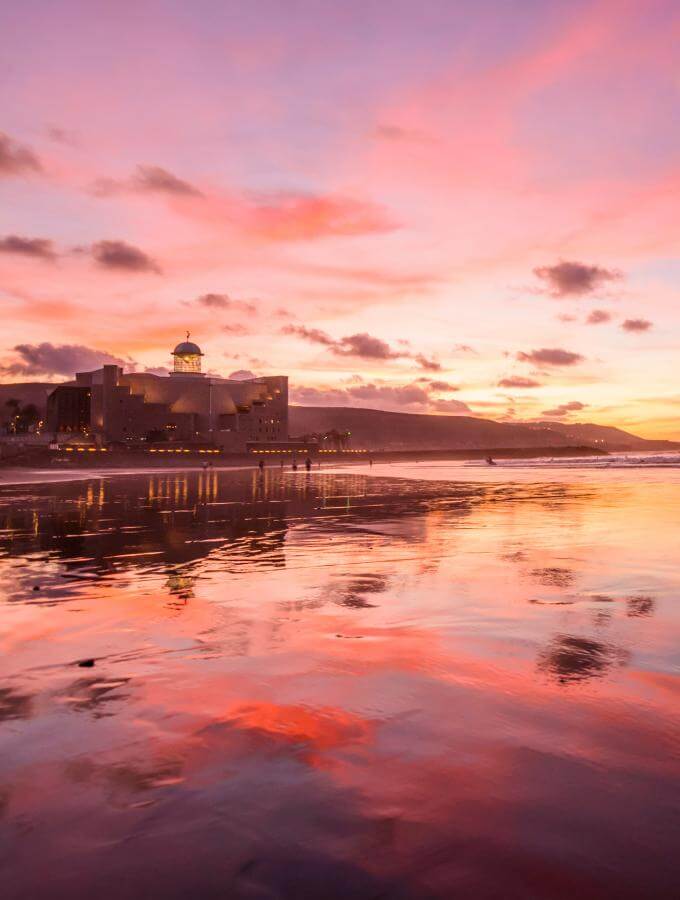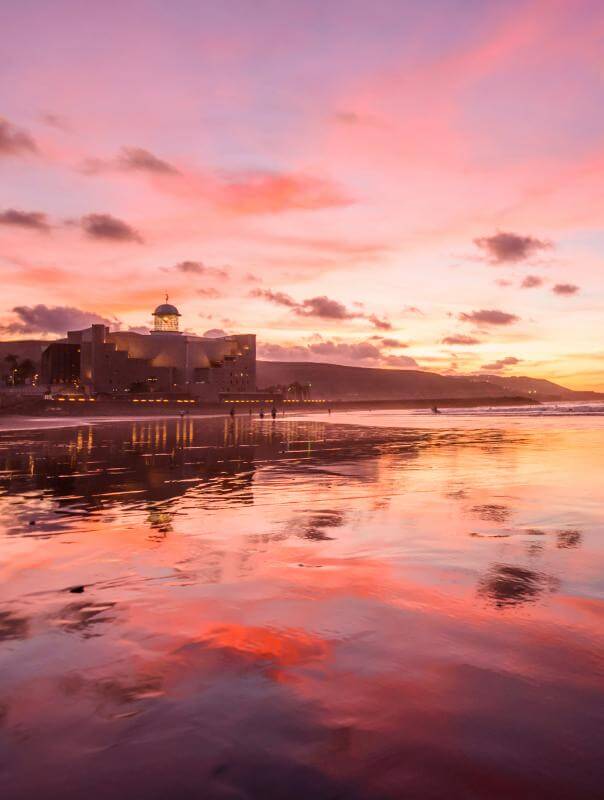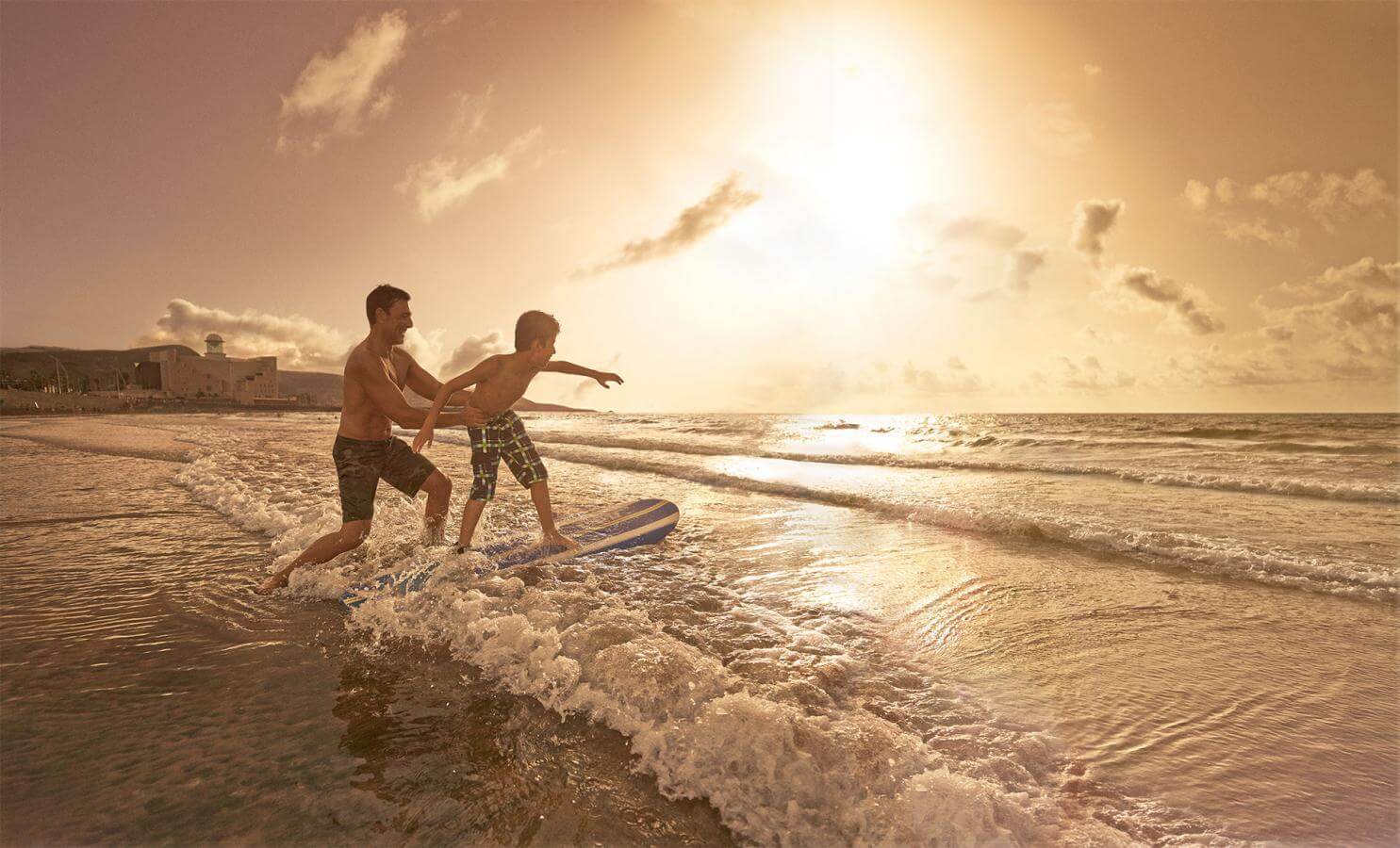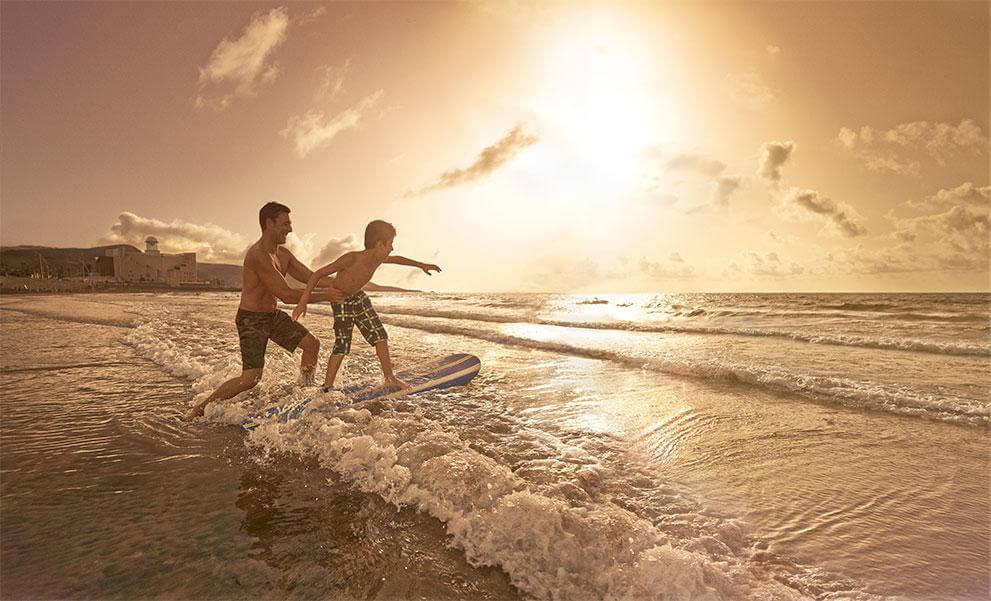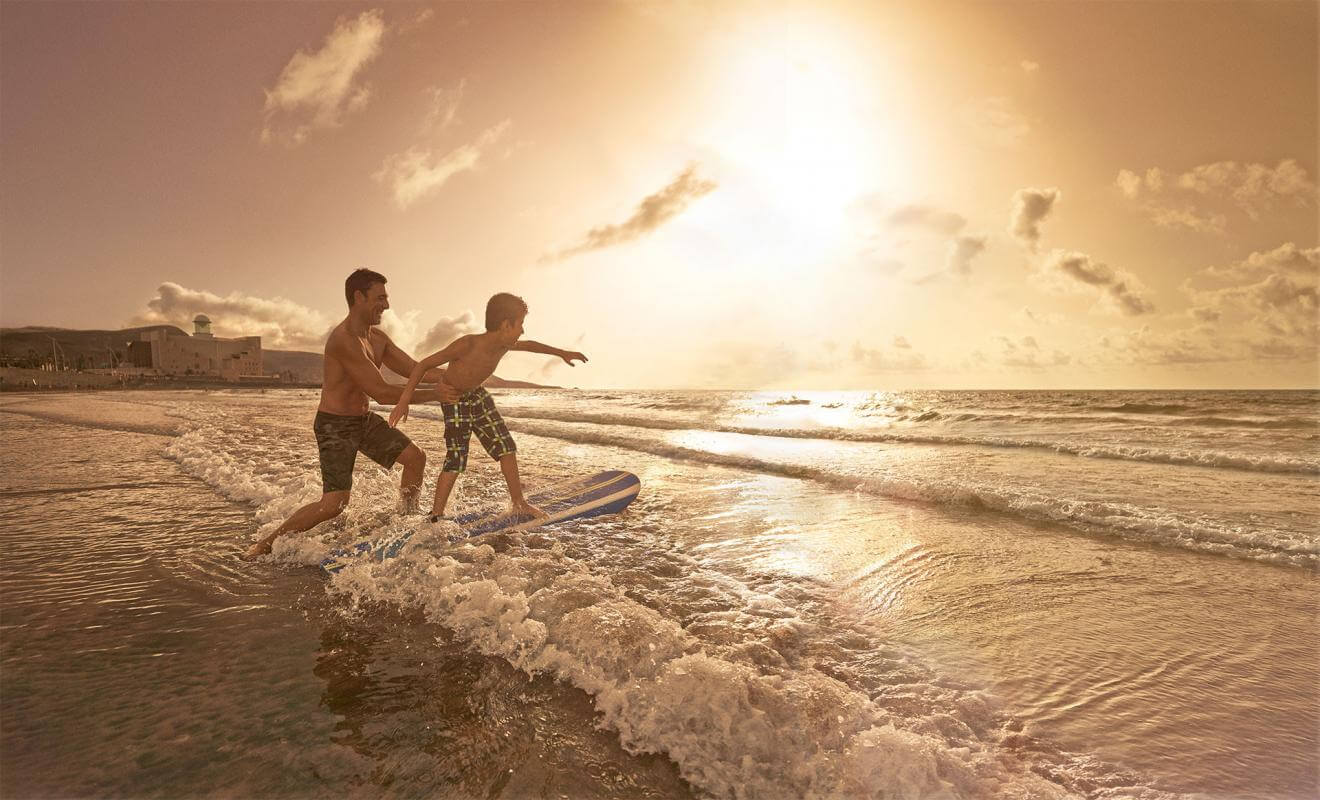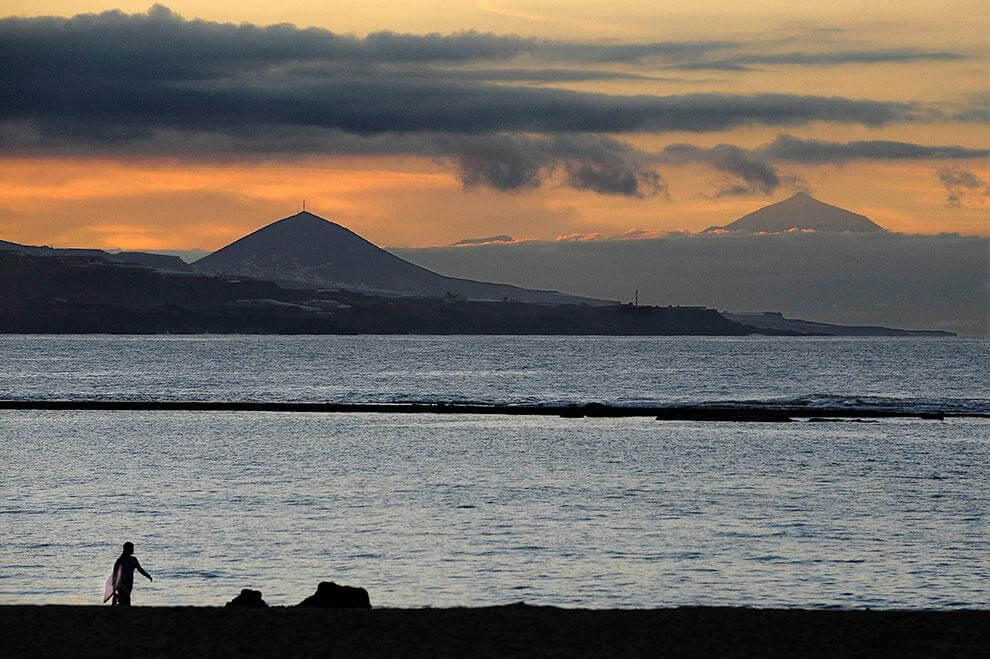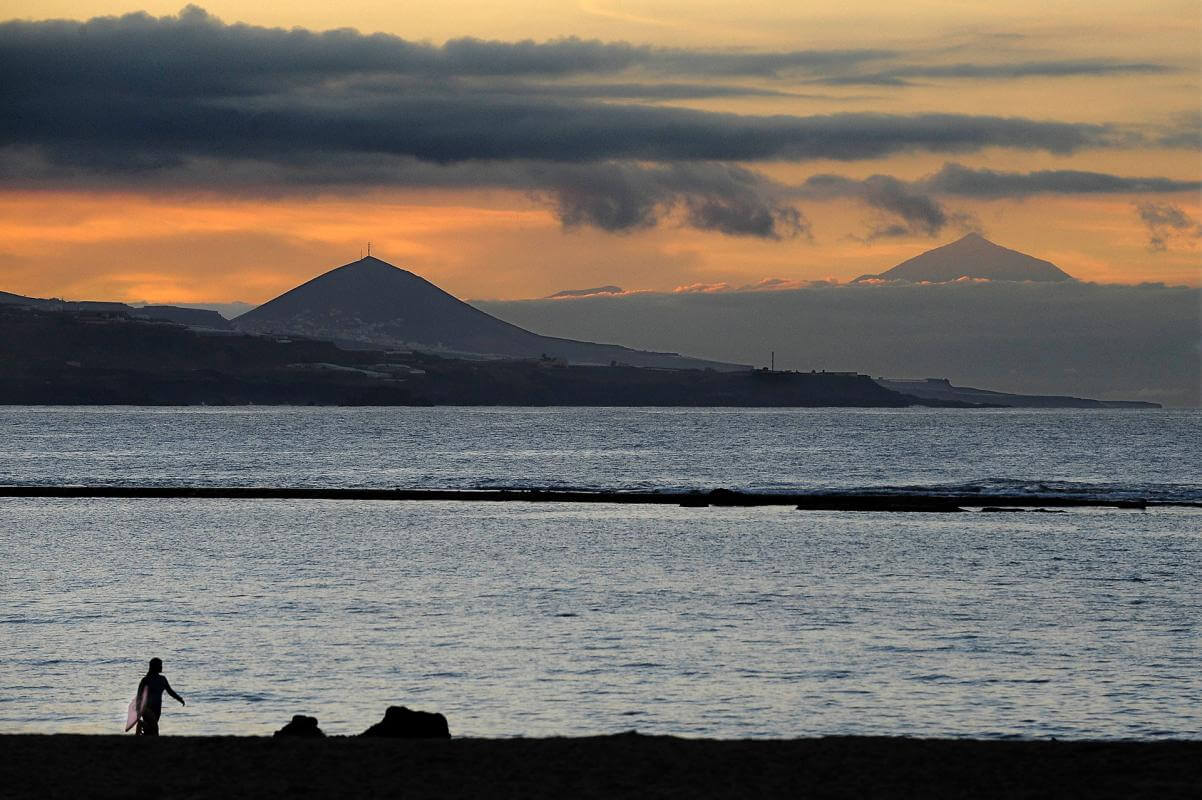 Contenido
10.00 h
We start the day with a leisurely walk along the beach. The sun, low on the horizon, is only just heating up, and the sand under our feet is fine and golden. There are calm crystalline waters lapping against the shore. Little by little the beach starts filling with swimmers, surfers, scuba divers, runners, and families. Everybody is excited because this is such a beautiful corner of the world. We walk along the promenade of Las Canteras, an avenue which runs parallel to the sandy beach. There are many small shops to peek into. There are cafes with temptations for a morning coffee or a light breakfast. The Alfredo Kraus Auditorium is at the end of the promenade. This cultural centre which hosts arts events is a very interesting building with an unusual design that blends into the rugged Canarian landscape. When we arrive outside the theatre we find an empty bench. We relax for a moment, contemplate the ocean.   
Imágenes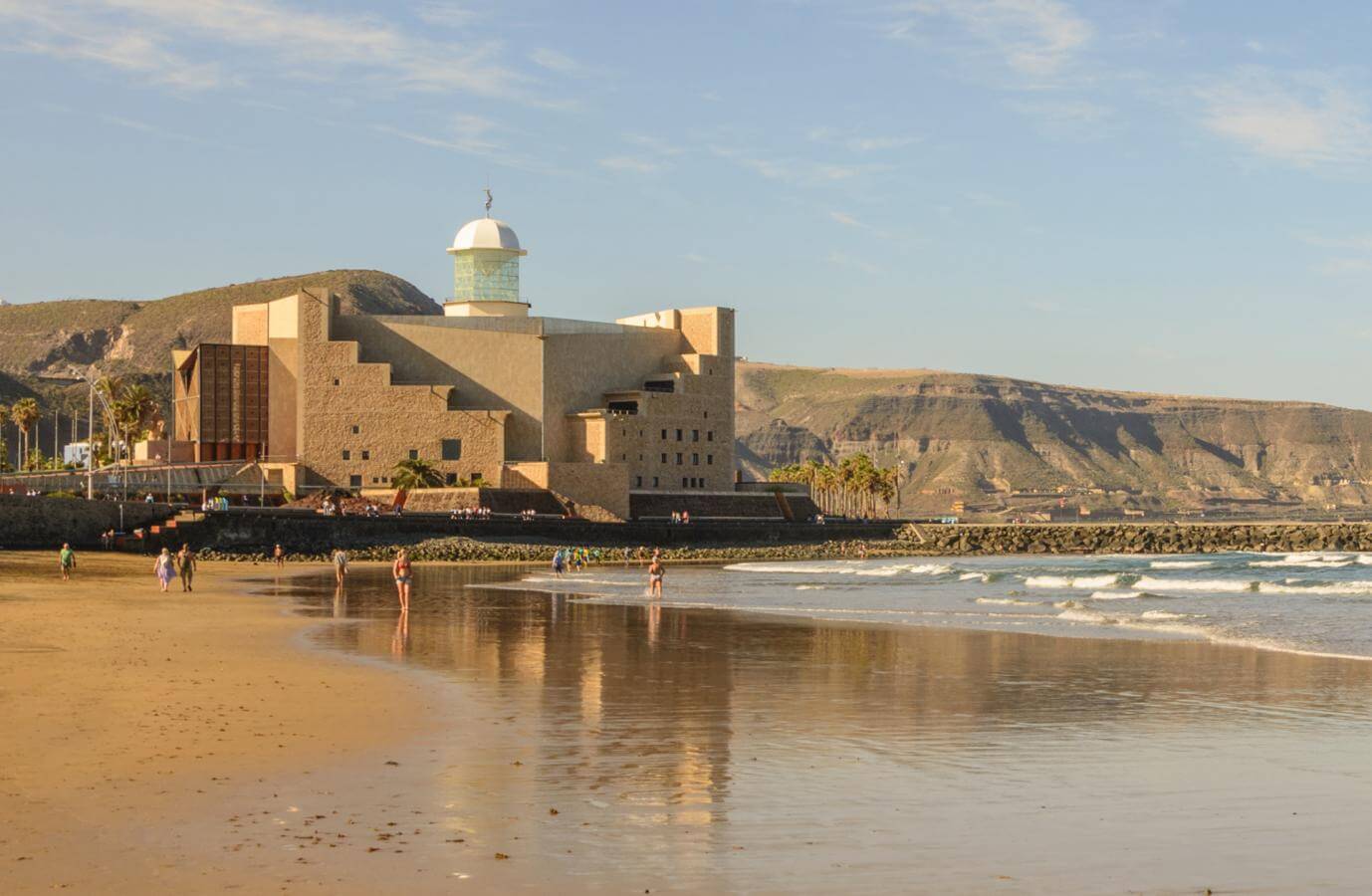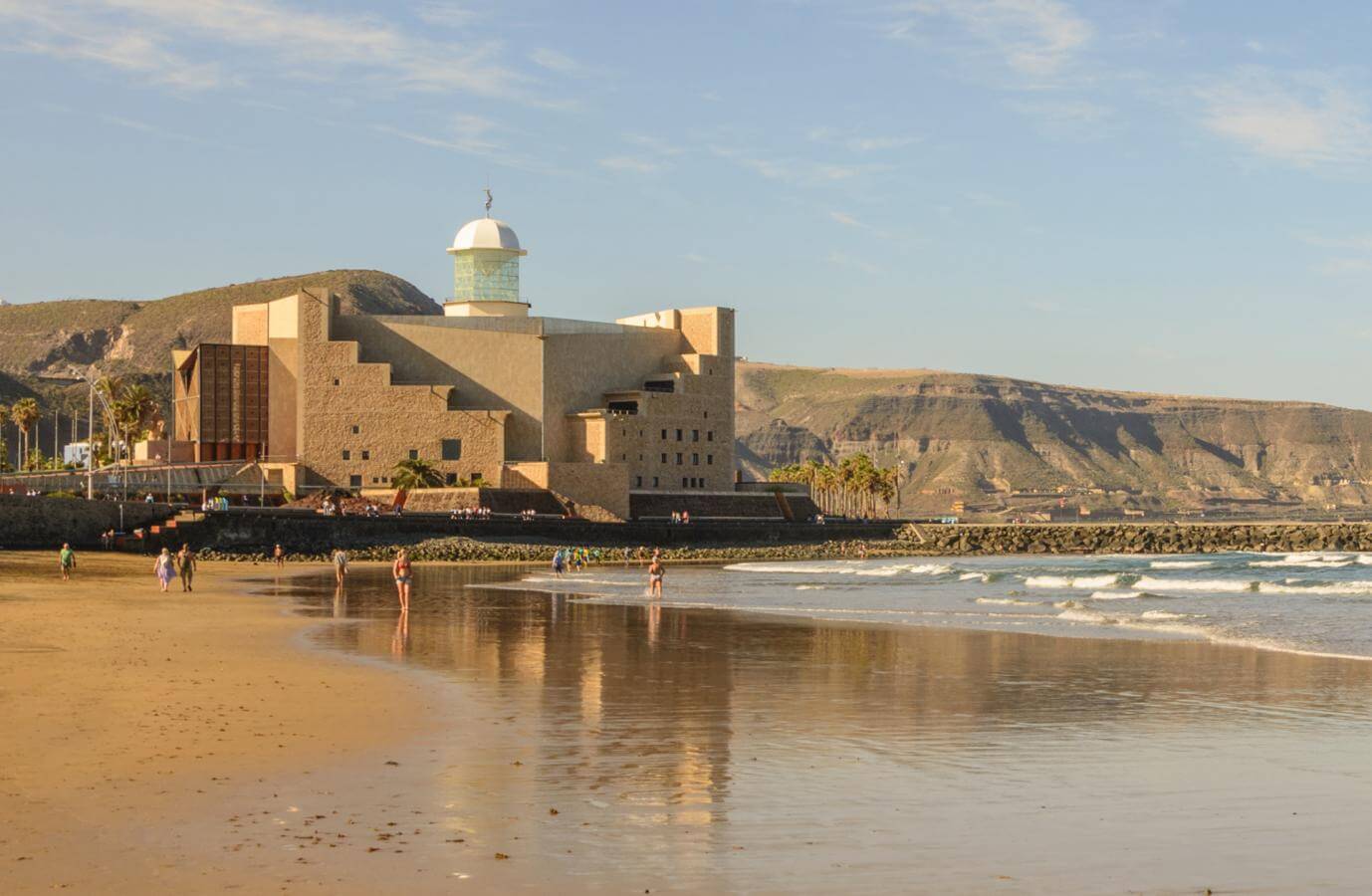 Contenido
11.30 h
Although it seems tempting to stop and have a small beer on one of the terrace bars, we opt for a surfing lesson from one of the surf schools near the cultural centre that has all the necessary equipment. We've been told that Las Canteras is an ideal place to learn how to surf. We're excited because we've never surfed before. Surfing is such a popular sport, and we've always wanted to try it. 
Imágenes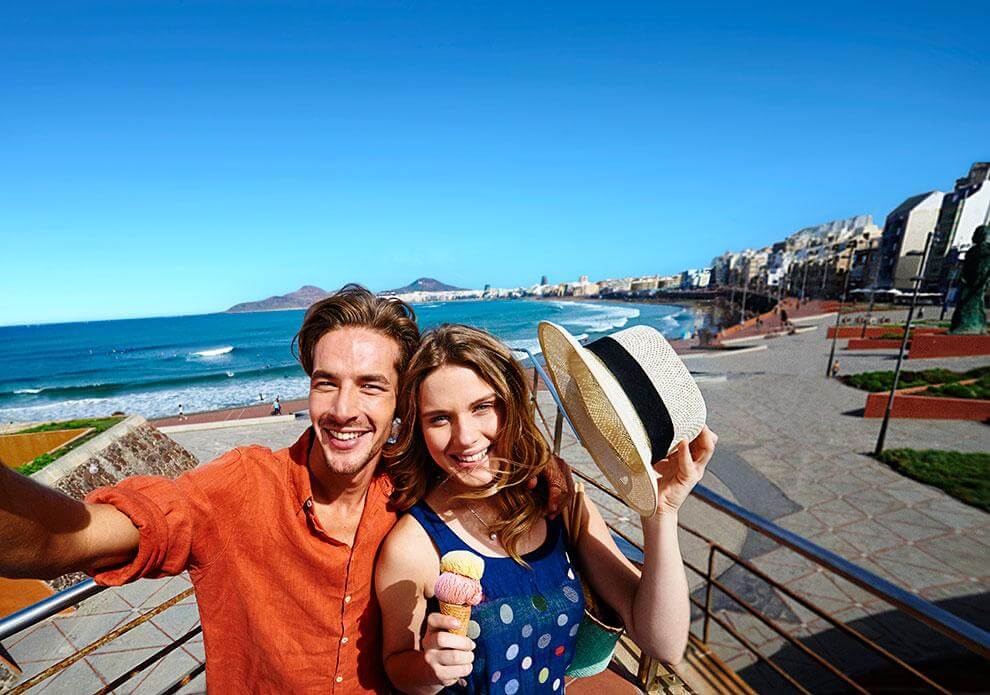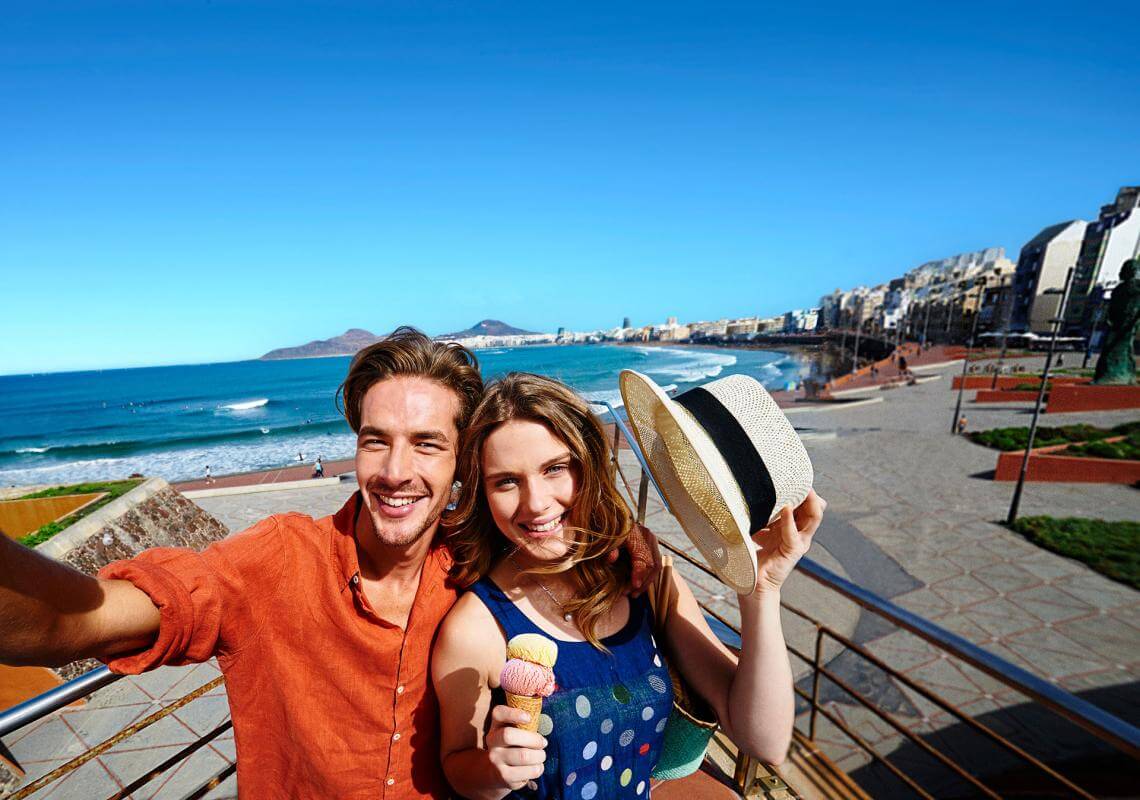 Contenido
1 pm 
After having so much fun surfing, we decide that there is just enough time for bit of snorkelling before lunch. It doesn't matter that we're a beginner, there is still plenty to see underwater at Las Canteras, a variety of flora and fauna. A diving school nearby has offered us lessons, and we're happy.  
Imágenes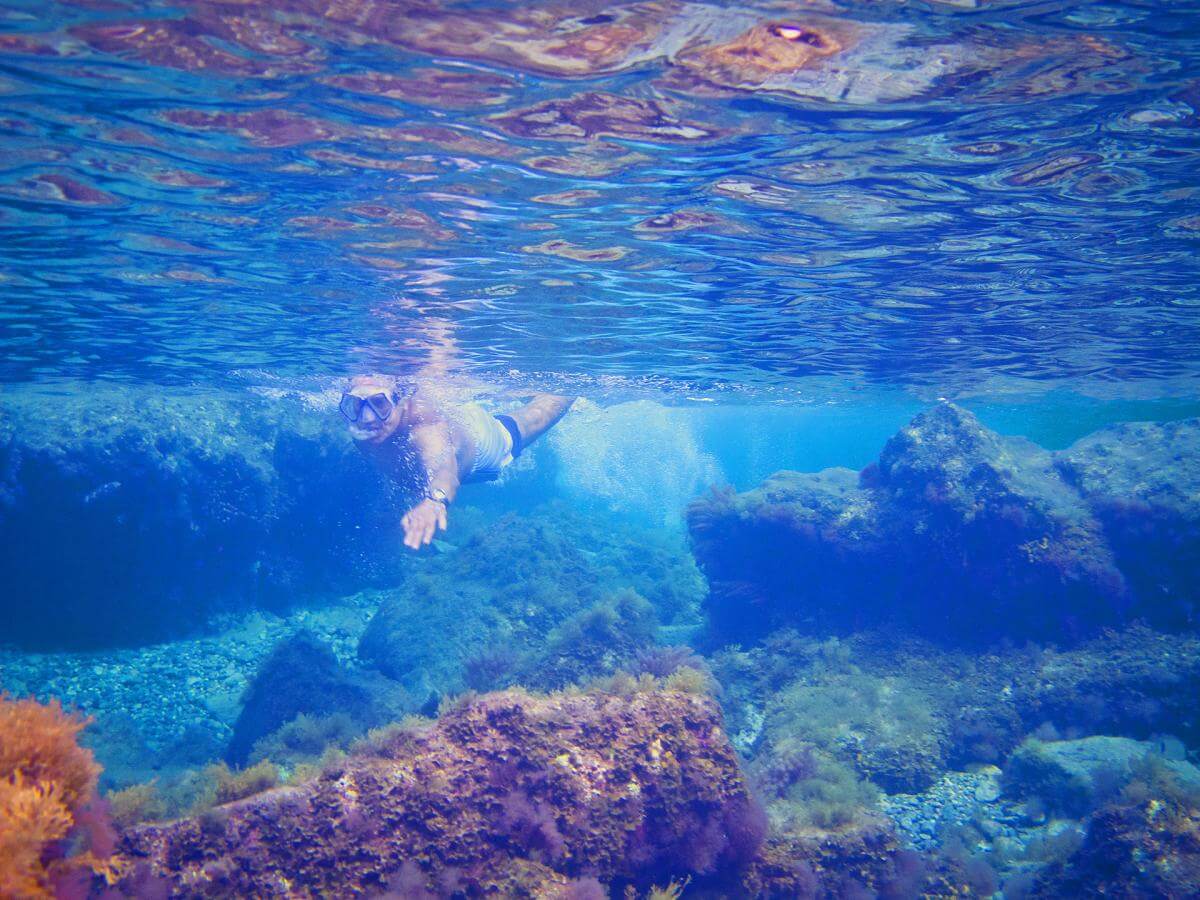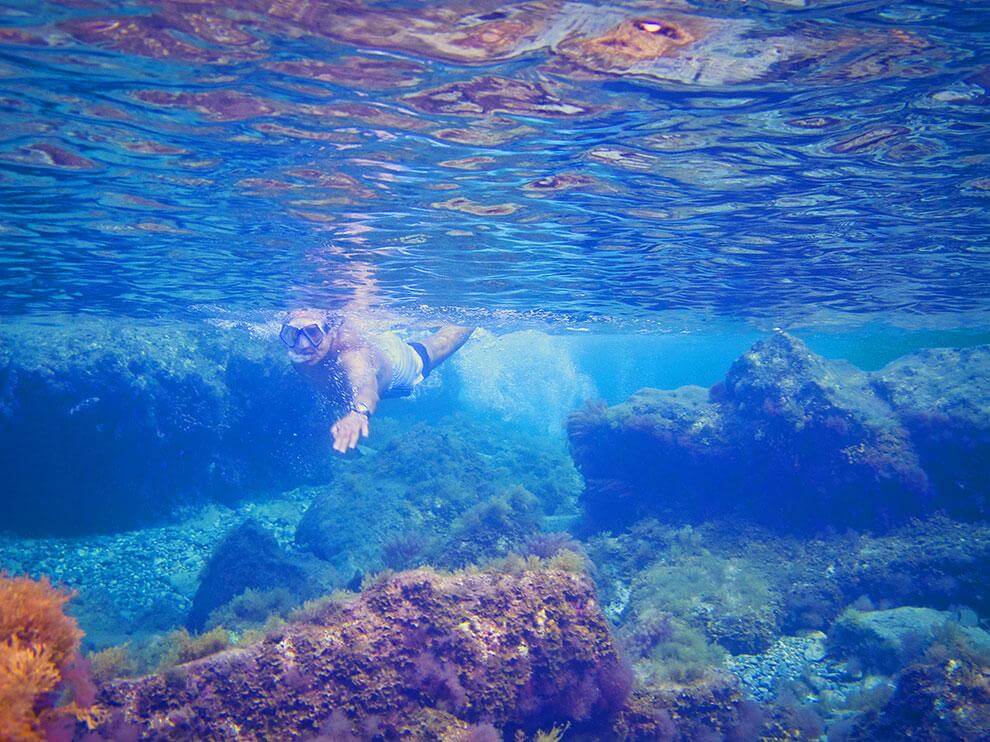 Contenido
2.30 pm 
Oh great! Now we can eat! In the La Puntilla area (which is part of Las Canteras) there are plenty of restaurants with great offerings of fresh fish. We don't need anything else to recharge our batteries and put a smile on our faces. Let's have an unforgettable afternoon. While we eat we can watch the tide lap against the shore. Some restaurants even have views of the Teide volcano on the neighbouring island of Tenerife. 
Imágenes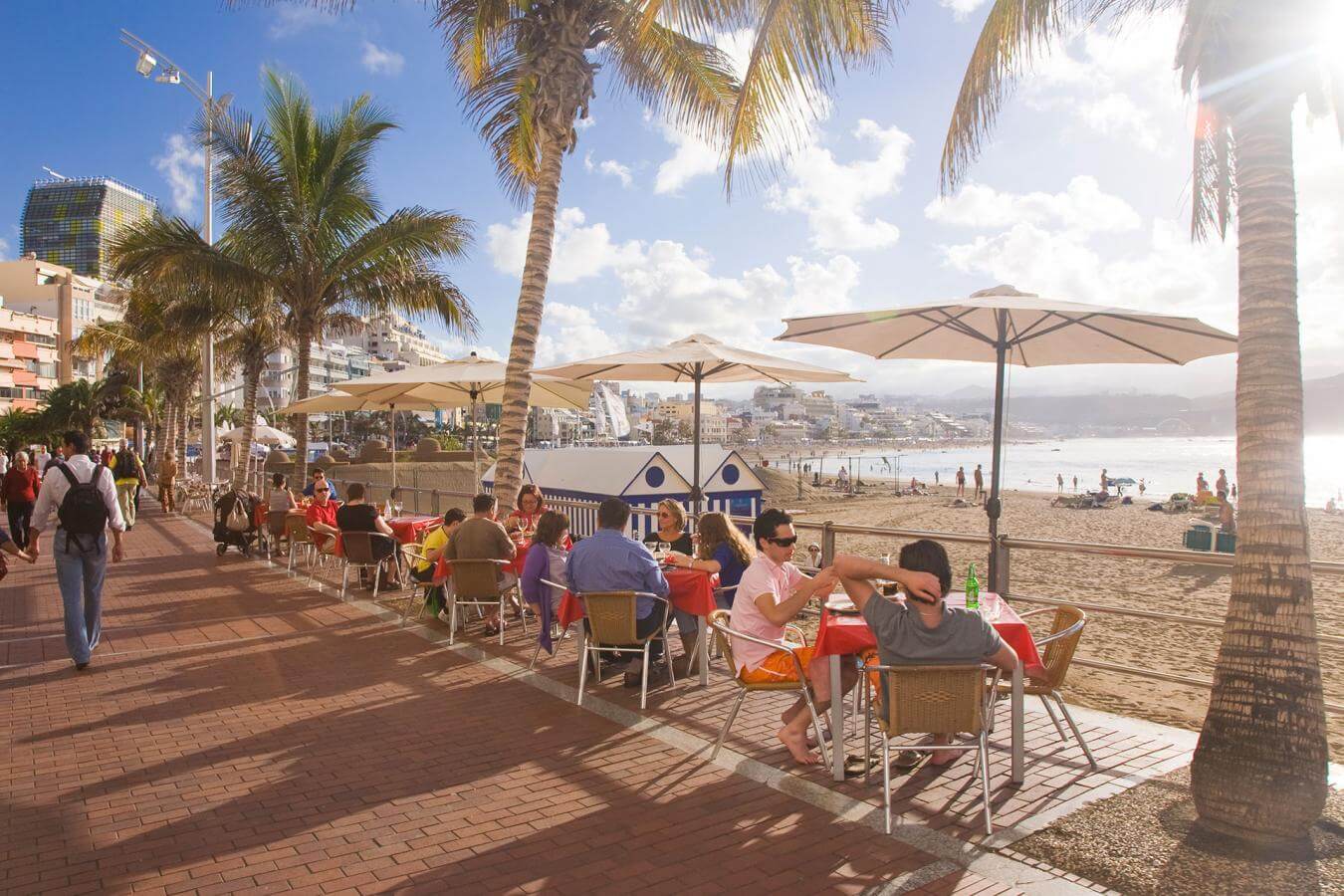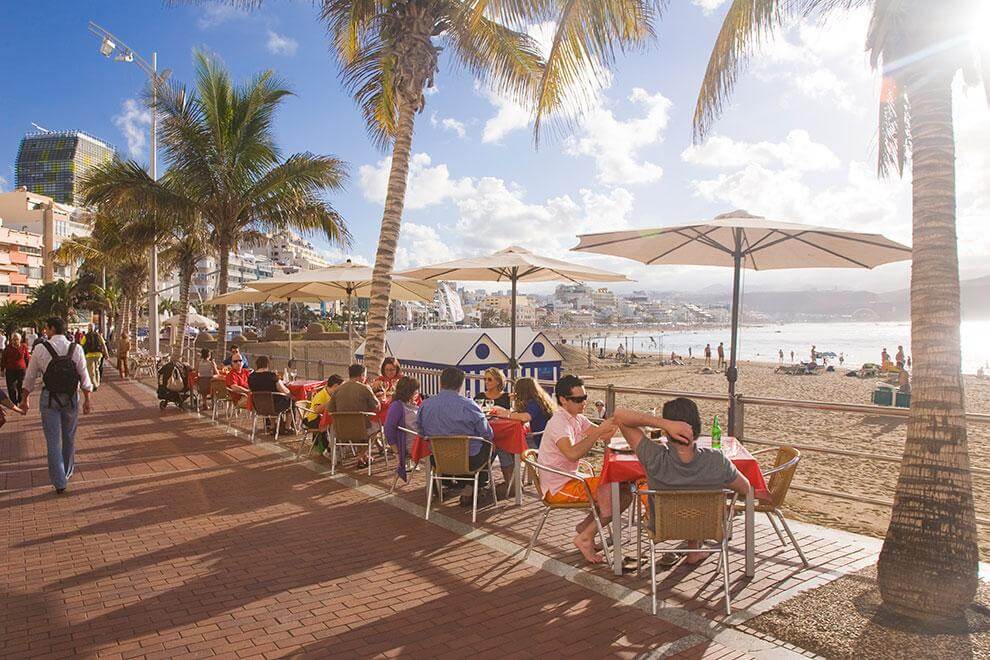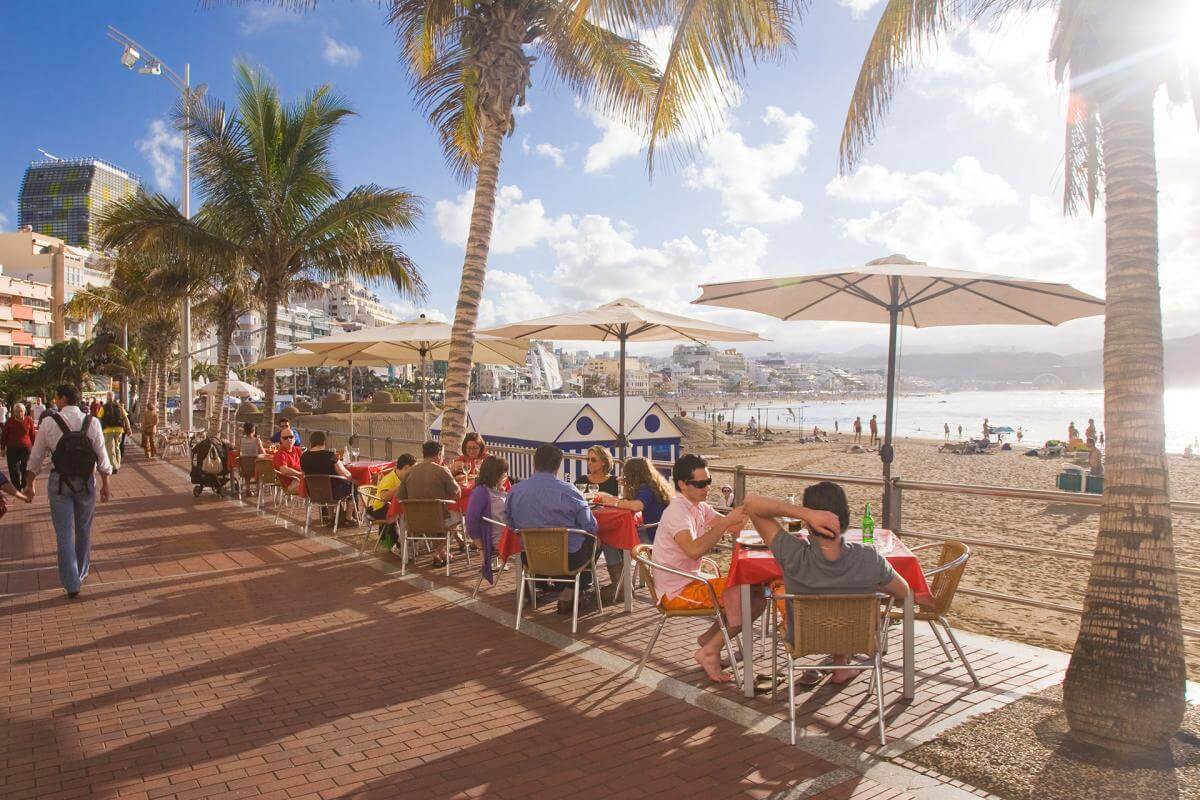 Contenido
4.30 pm 
The beaches on Las Canteras have hammocks and parasols, so after lunch we can have a bit of shut eye. Canarian temperatures are mild throughout the year, so it doesn't matter if it's December or July, there is sure to be a pleasant warm sea breeze. Sweet dreams! 
Imágenes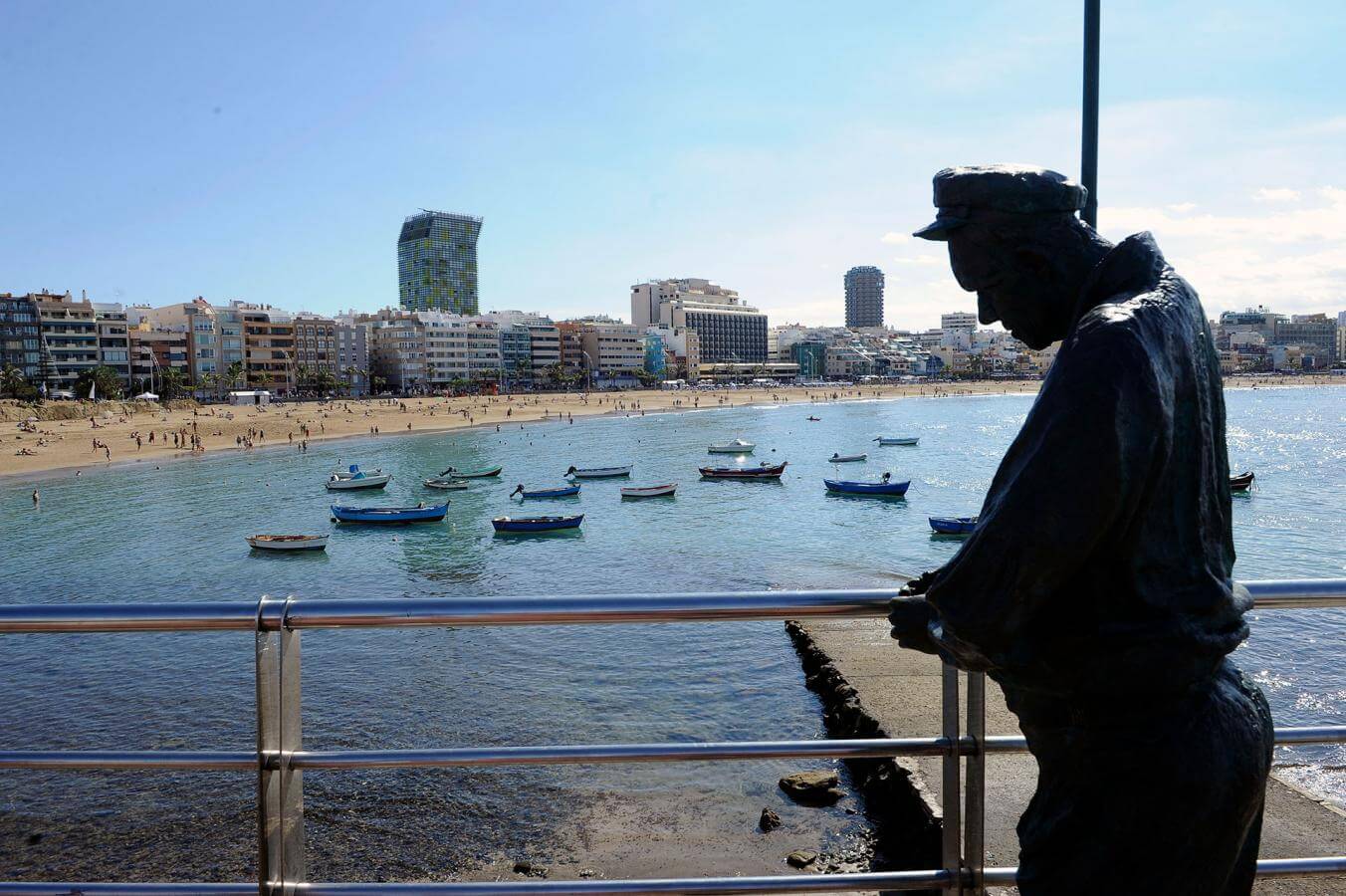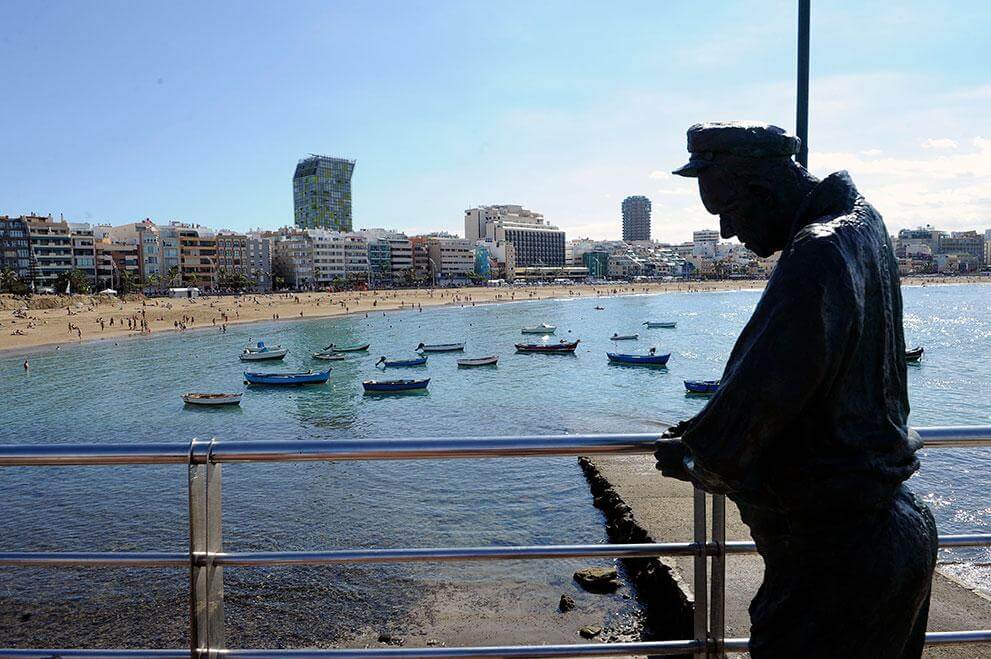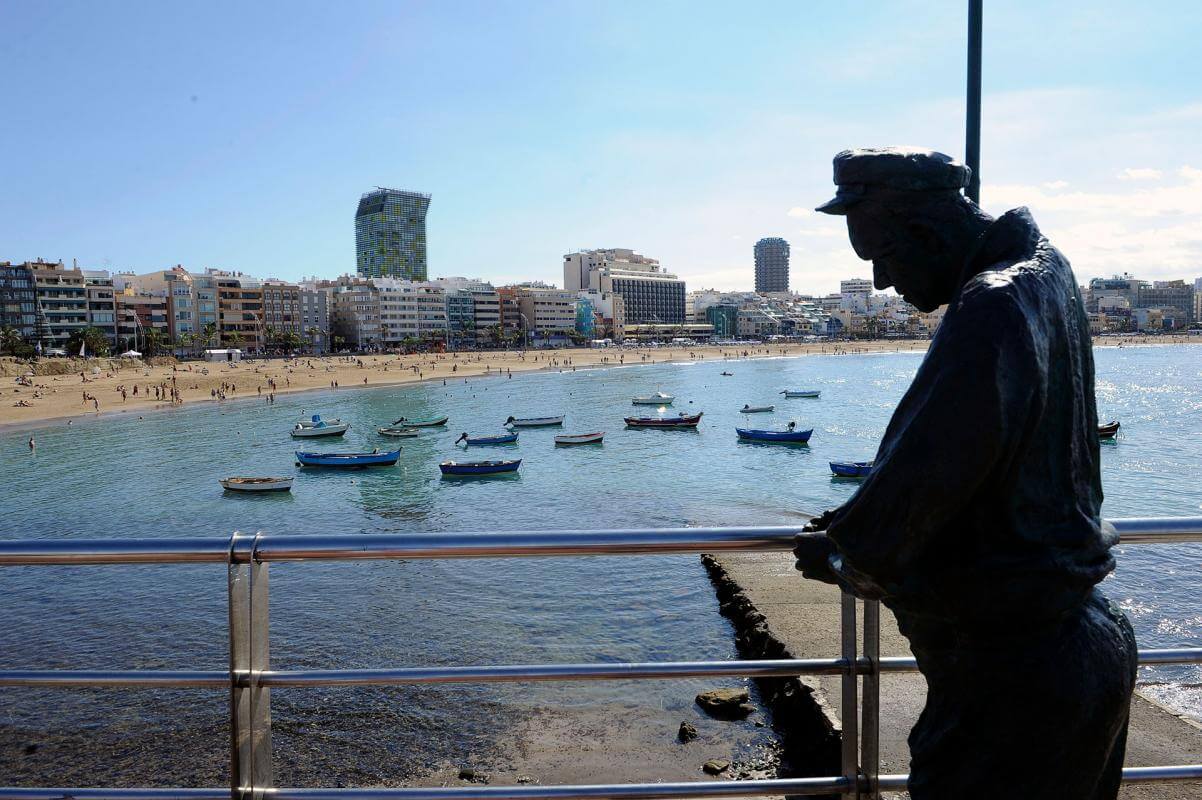 Contenido
5.30 pm 
It's low tide, and we decide to walk to La Barra. This natural reef is about 250 from the shore and runs for about two kilometres down the coastline. It protects Las Canteras beach from waves and currents and looks great.   
Imágenes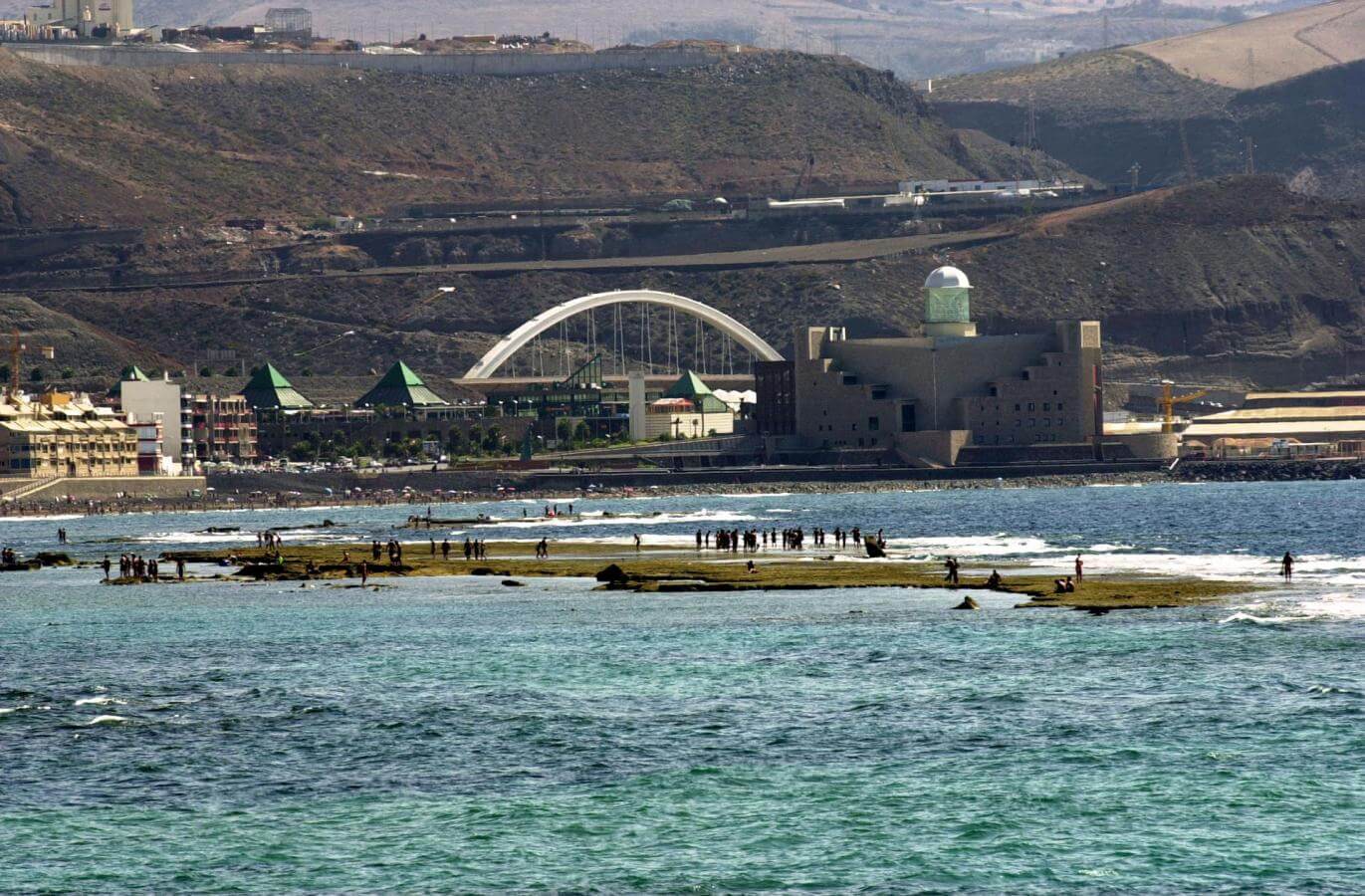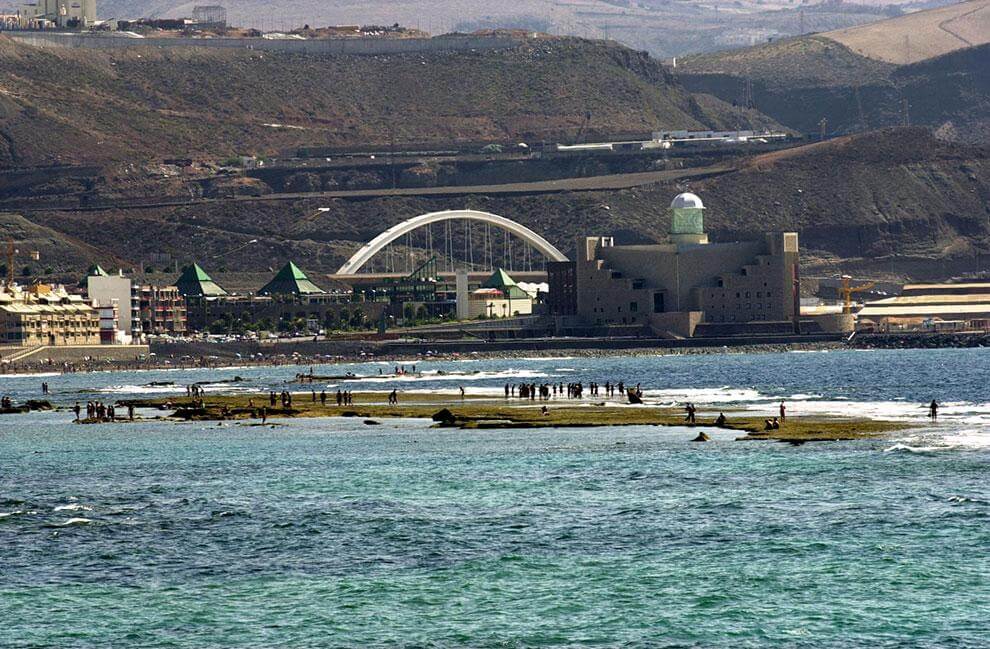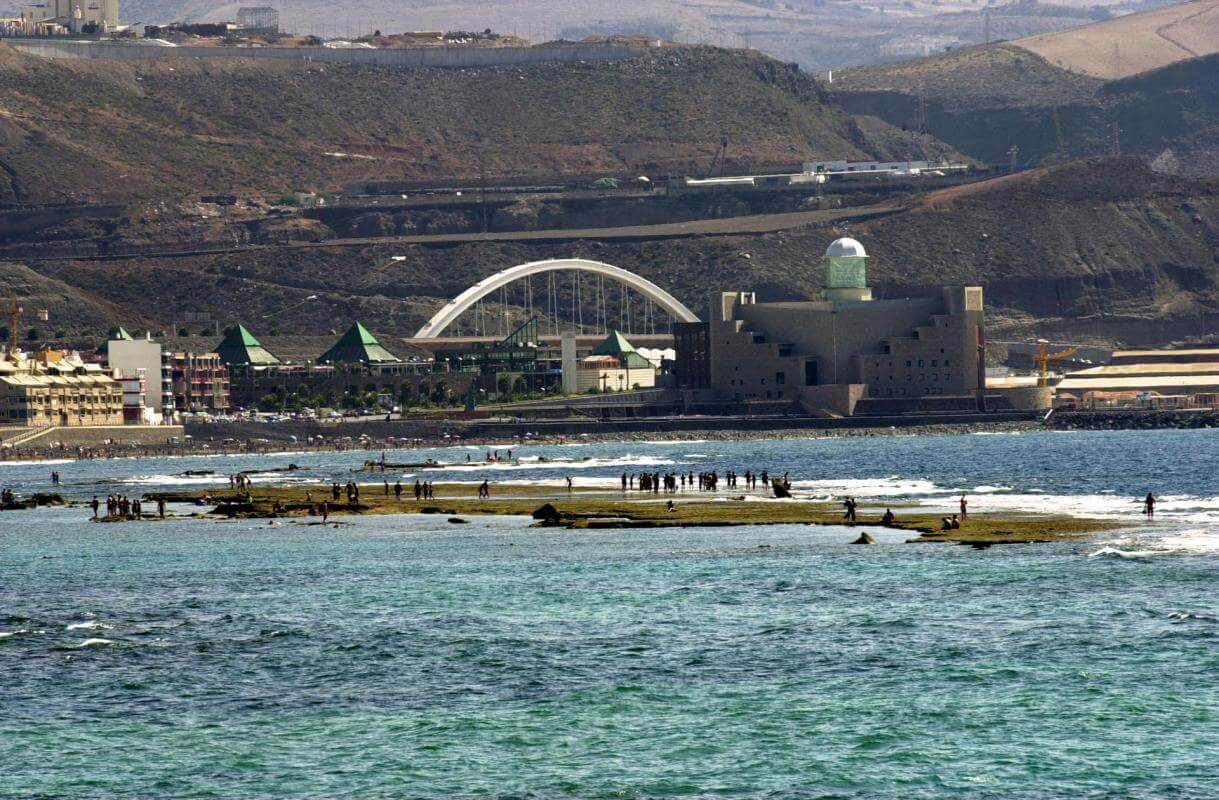 Contenido
6.30 pm 
Las Canteras beach is a great place for art and culture. During Christmas internationally acclaimed artists come to the beach to construct a nativity scene out of sand and water. There are also great wall paintings in the Las Canteras area. This urban art is great for instagrammers who are searching for a cool backdrop. A walking tour of the promenade (maybe accompanied with an ice cream?) let's us discover some great local sculptures such as Calypso (1998) by Manuel González, Los Niños de la Barra (1993), by Juan Bordes Caballero, and, the life-size bronze statue of the Canarian folk singer, Mary Sánchez (2005) by Ana Luisa Benítez. The best known sculpture in Las Canteras is by Víctor Ochoa Sierra.
Imágenes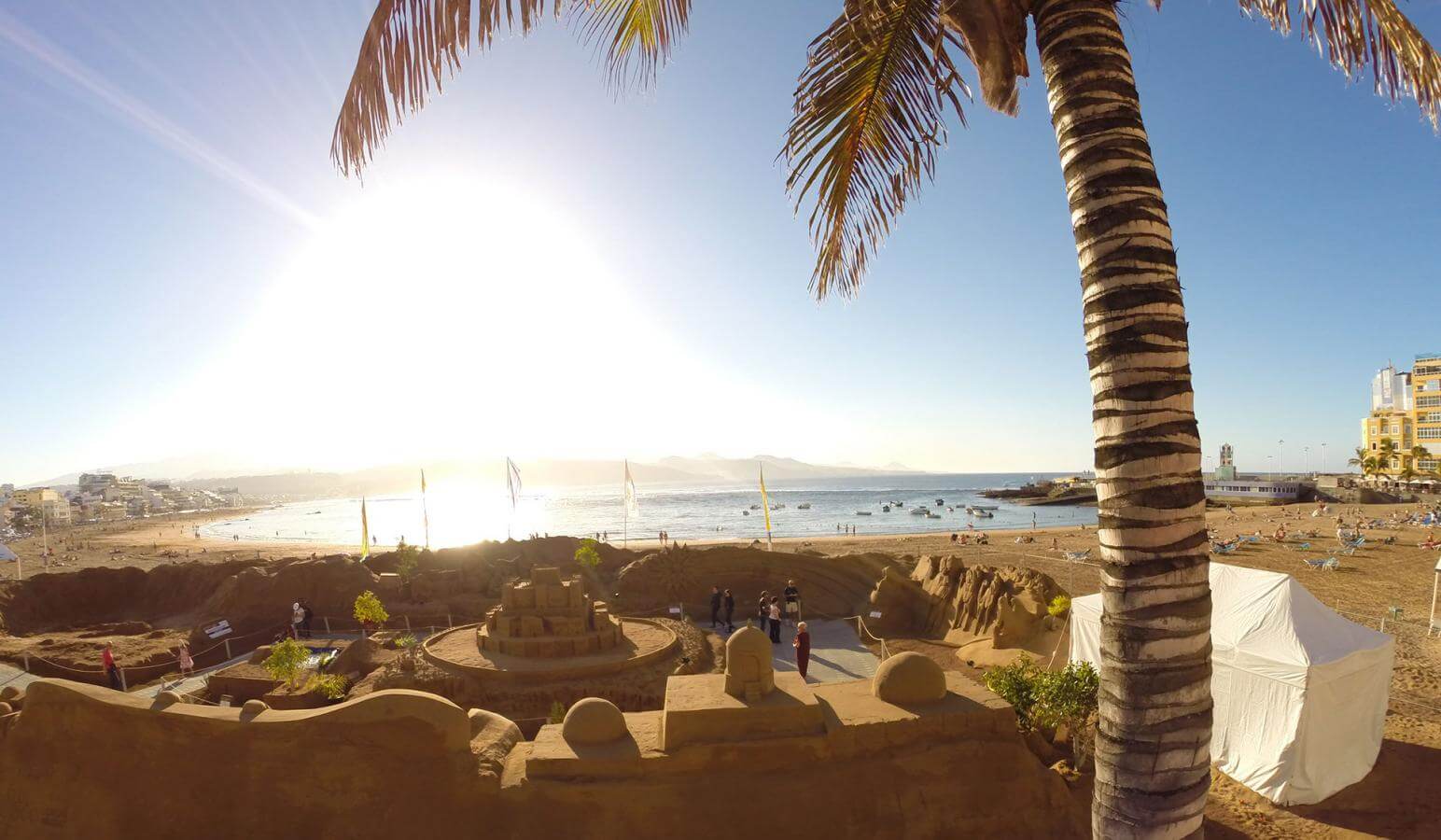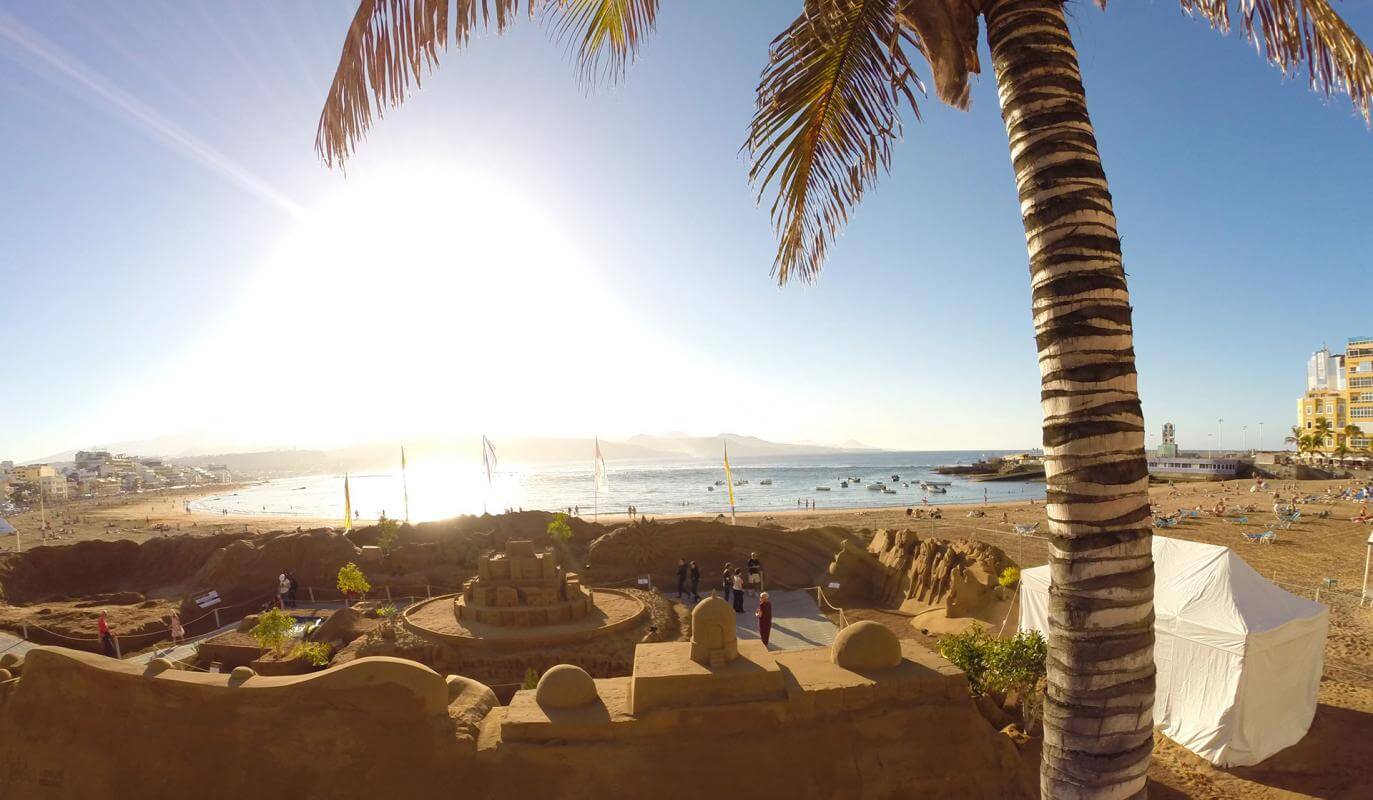 Contenido
It is dedicated to the tenor Alfredo Kraus and is located next to the auditorium. The evening in Las Canteras can be completed with a visit to one of the most impressive buildings on the island of Gran Canaria. The Alfredo Kraus Auditorium and the Palacio de Congresos de Canarias (Congressional Palace of the Canaries), located at the end of Las Canteras beach, were designed by Óscar Tusquets. As the sun sets, we sit near these buildings. From our bag we take out a tome by a local postmodernist author, Alonso Quesada. It's a favourite book of the Spanish writer Miguel de Unamuno, and we've been meaning to read it all year.  
Imágenes