Contenido
Gran Canaria has a very diverse tourist offer to satisfy the needs and interests of all kinds of visitors. Although, without a doubt, one of its main and most acclaimed attractions is its incredible beaches, blessed by an exceptional climate. In this aspect as well Gran Canaria has options for all tastes: golden or black sand and crystal clear waters, unspoiled bays, bays for families with all kinds of services, urban bays, ones wild and far away from the noise of the world...a beach for every person and every occasion. Beaches to relax and rest or to be active by doing sports. Whatever your plan, these are some of the best beaches in Gran Canaria in order to enjoy a round trip.
Imágenes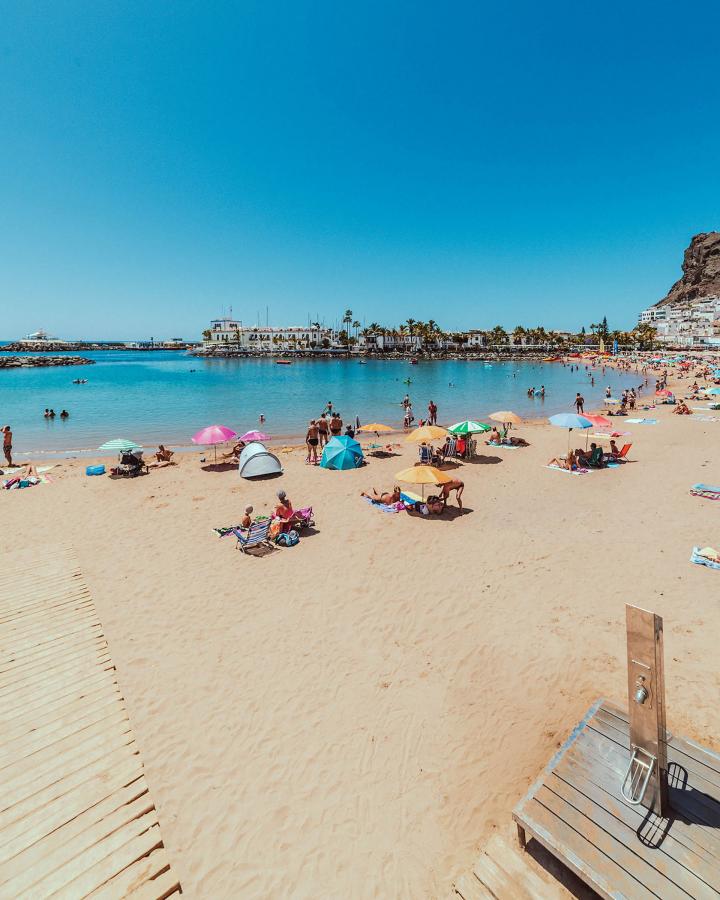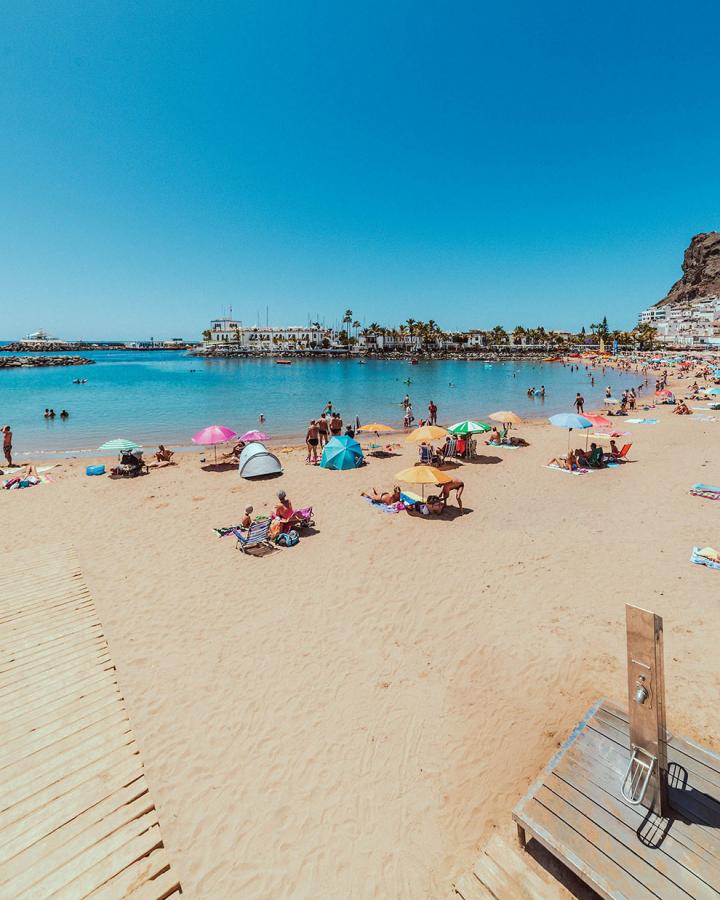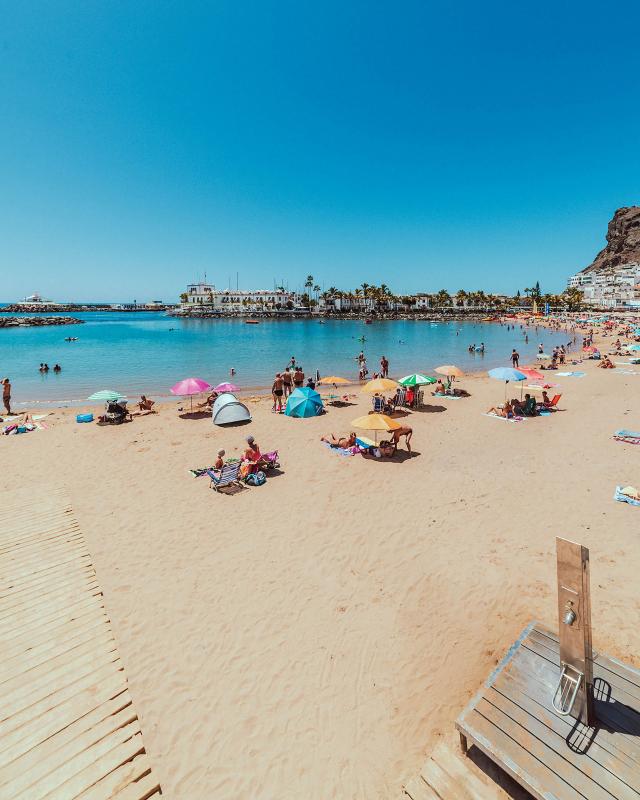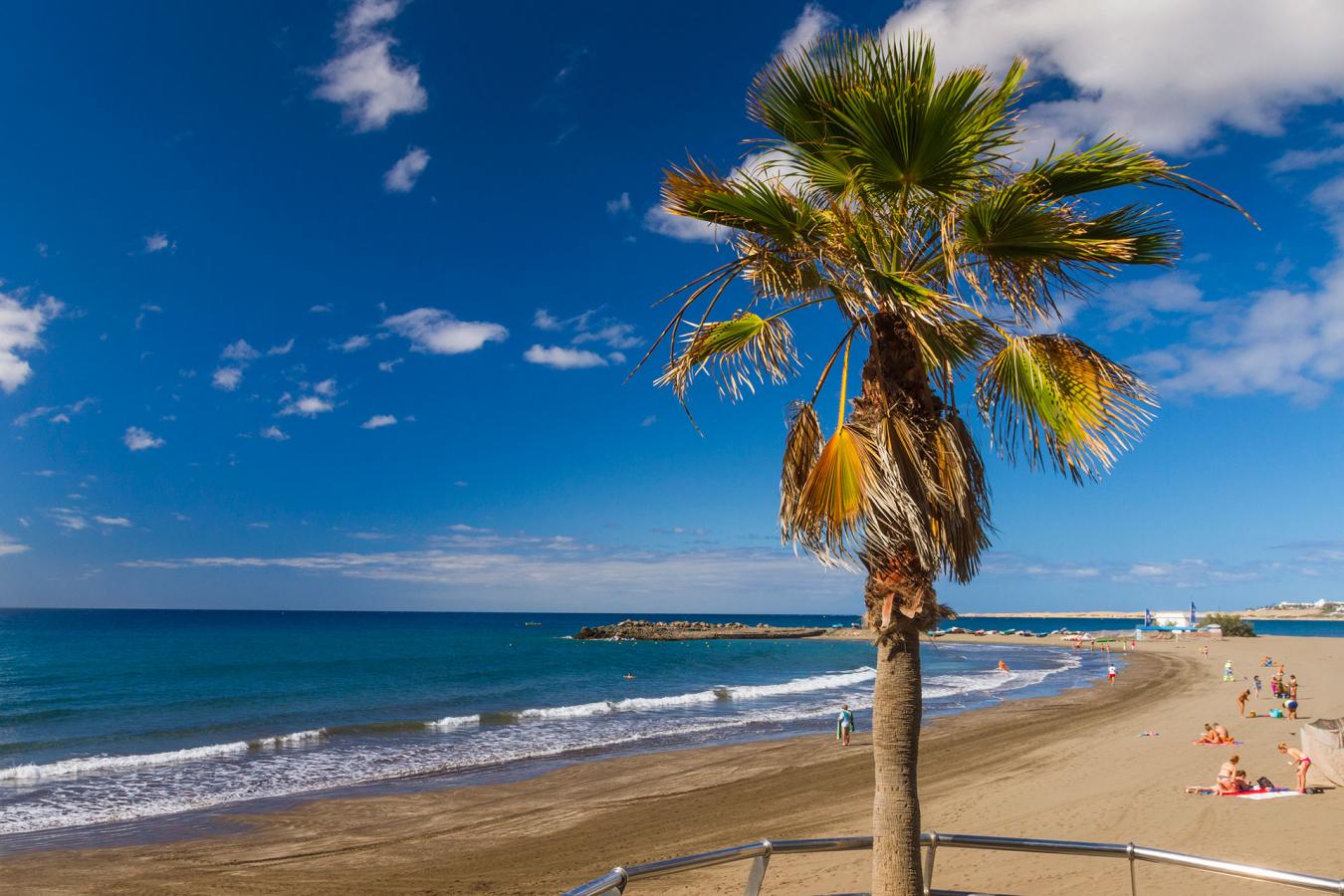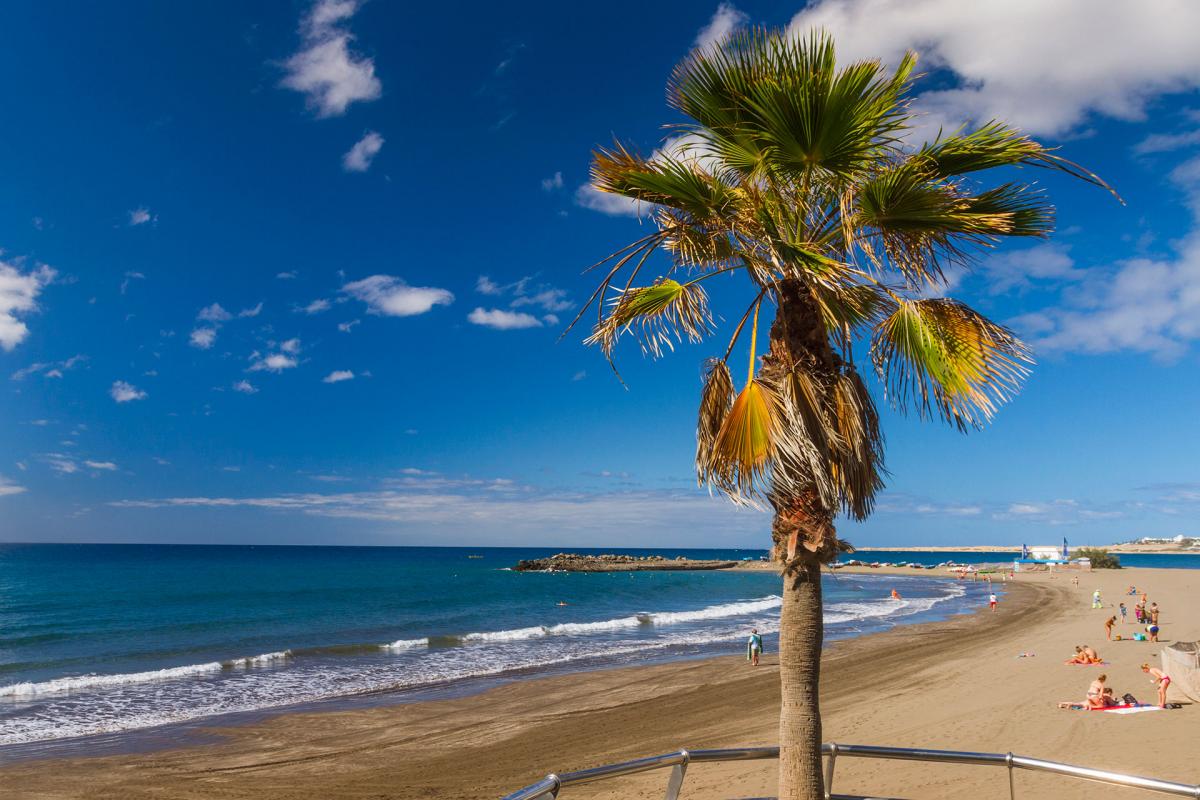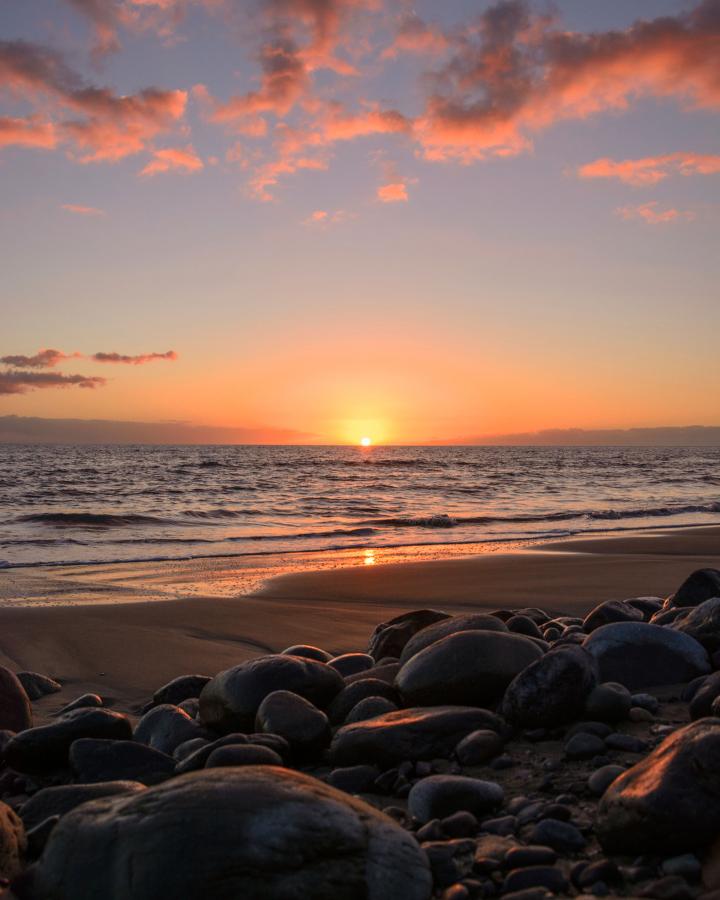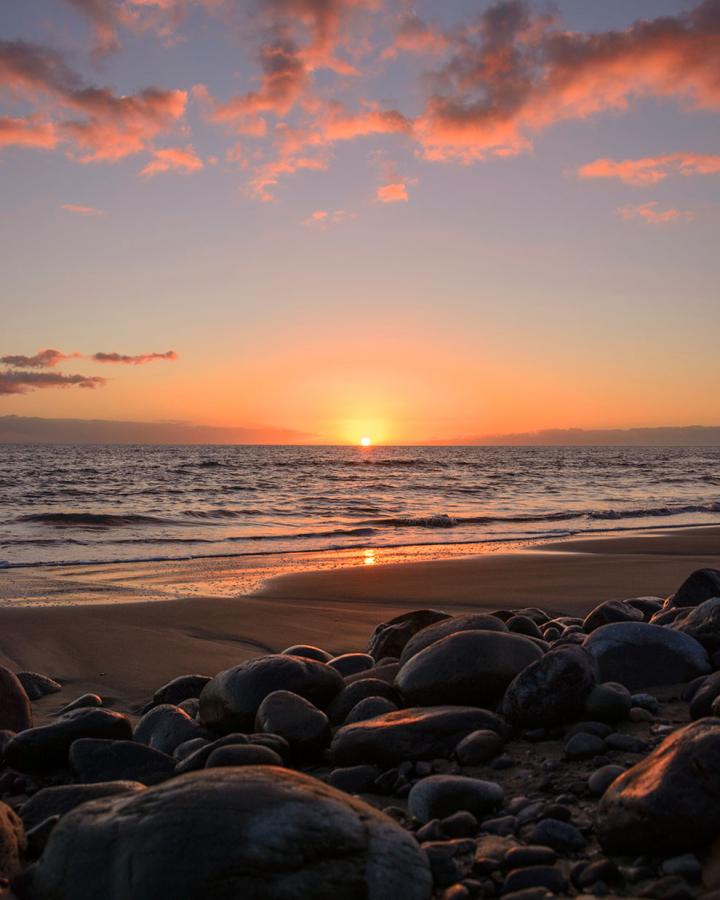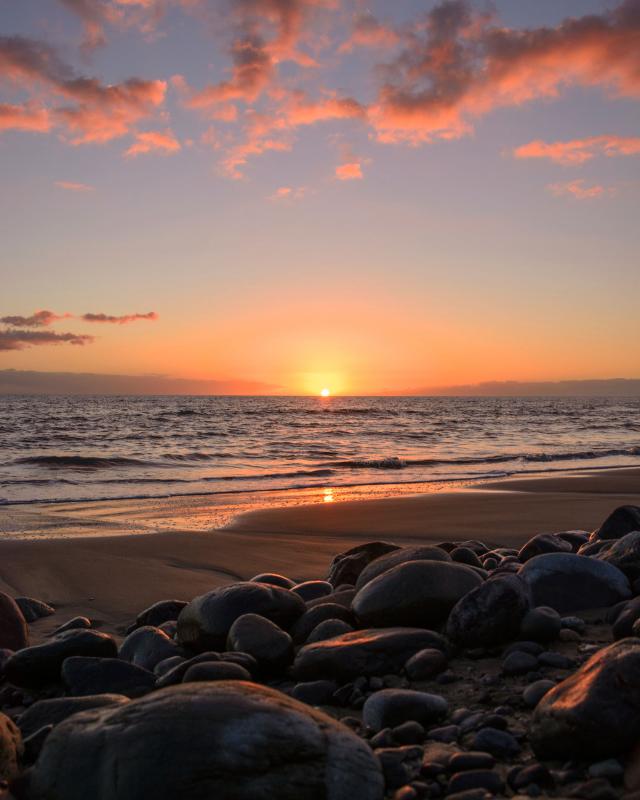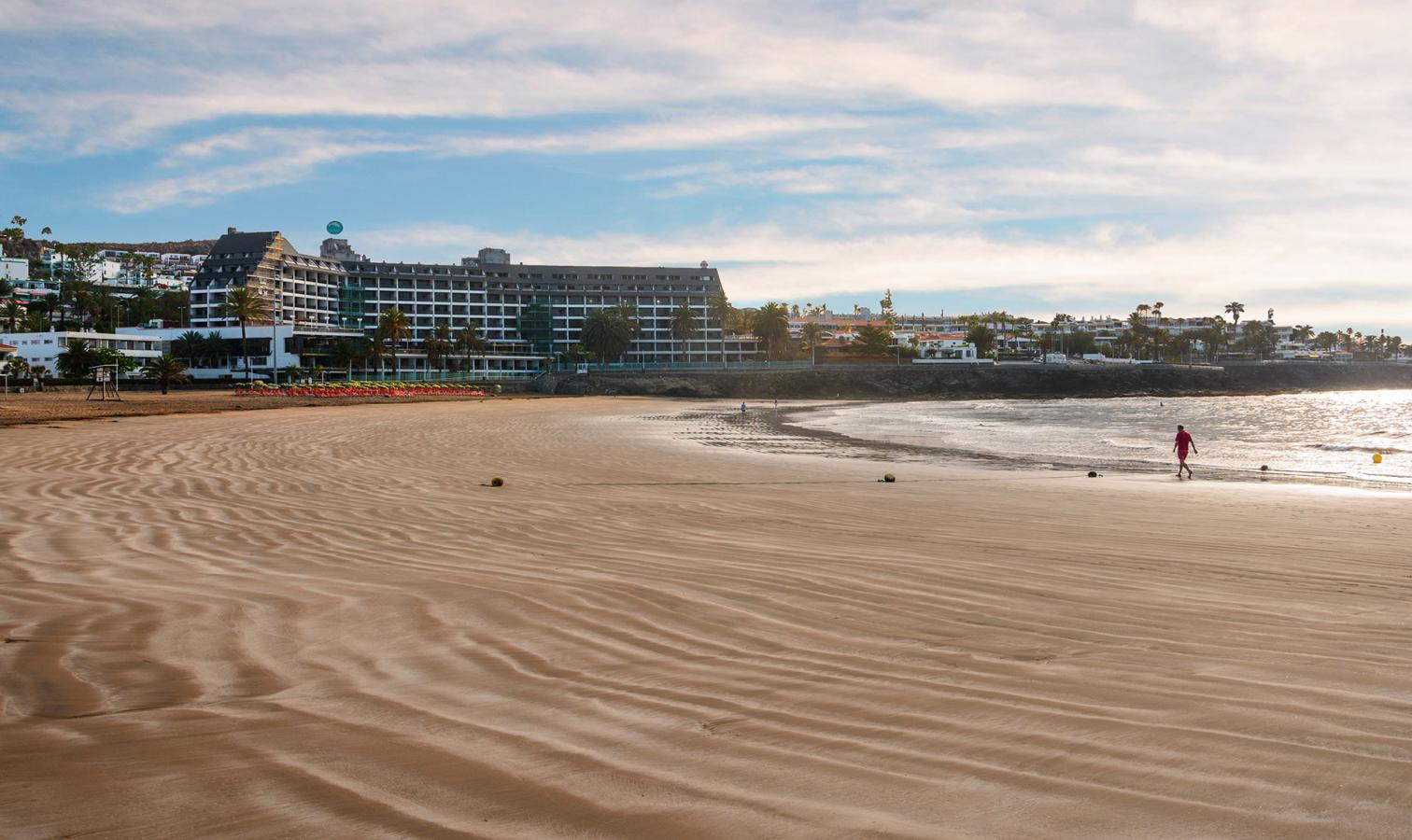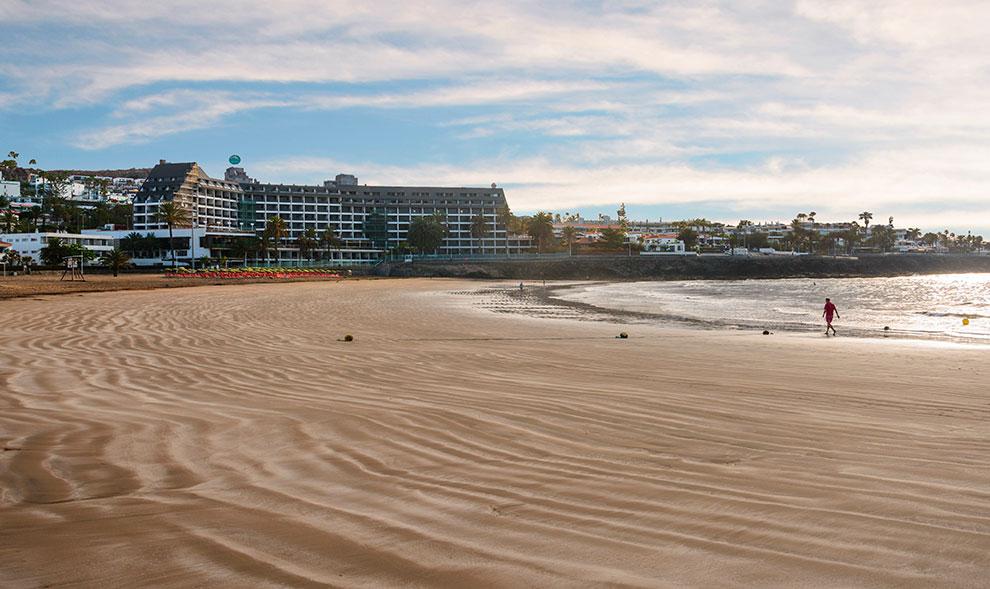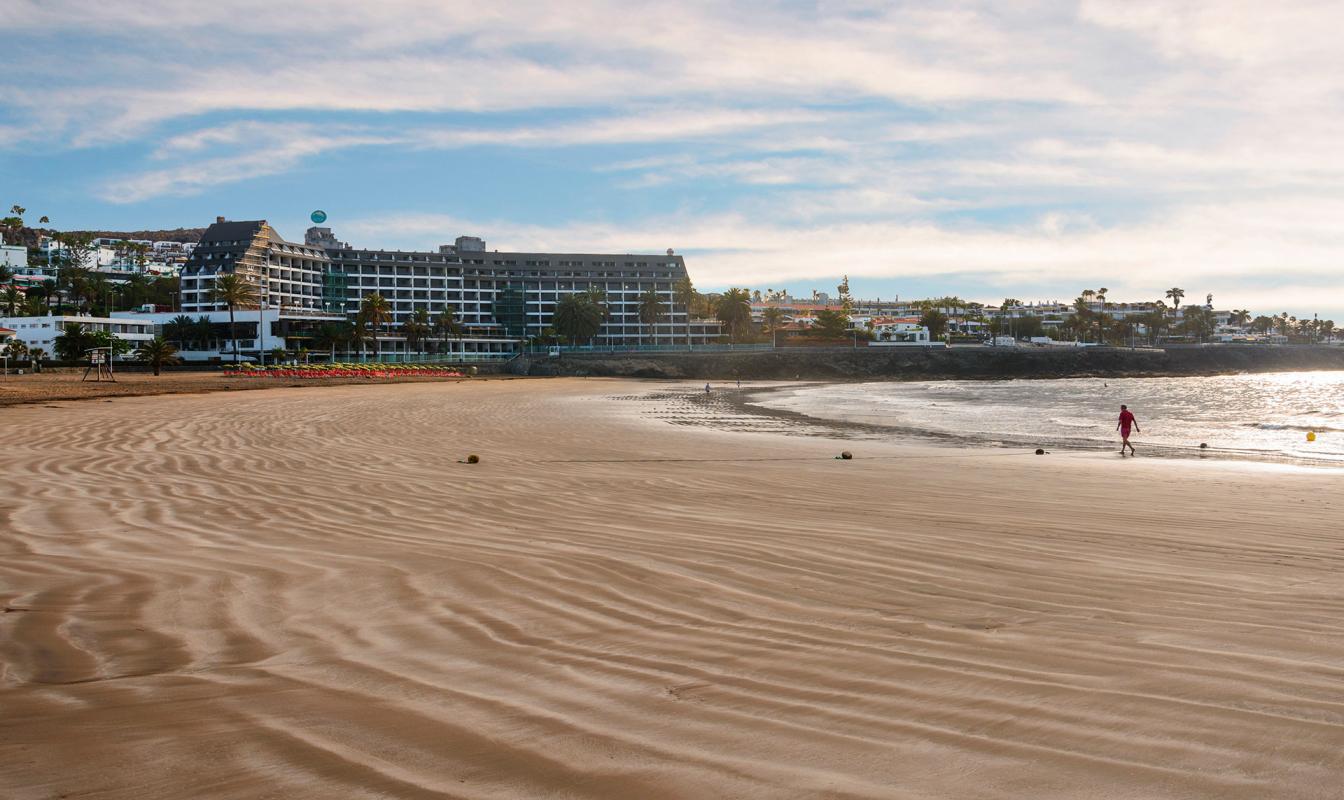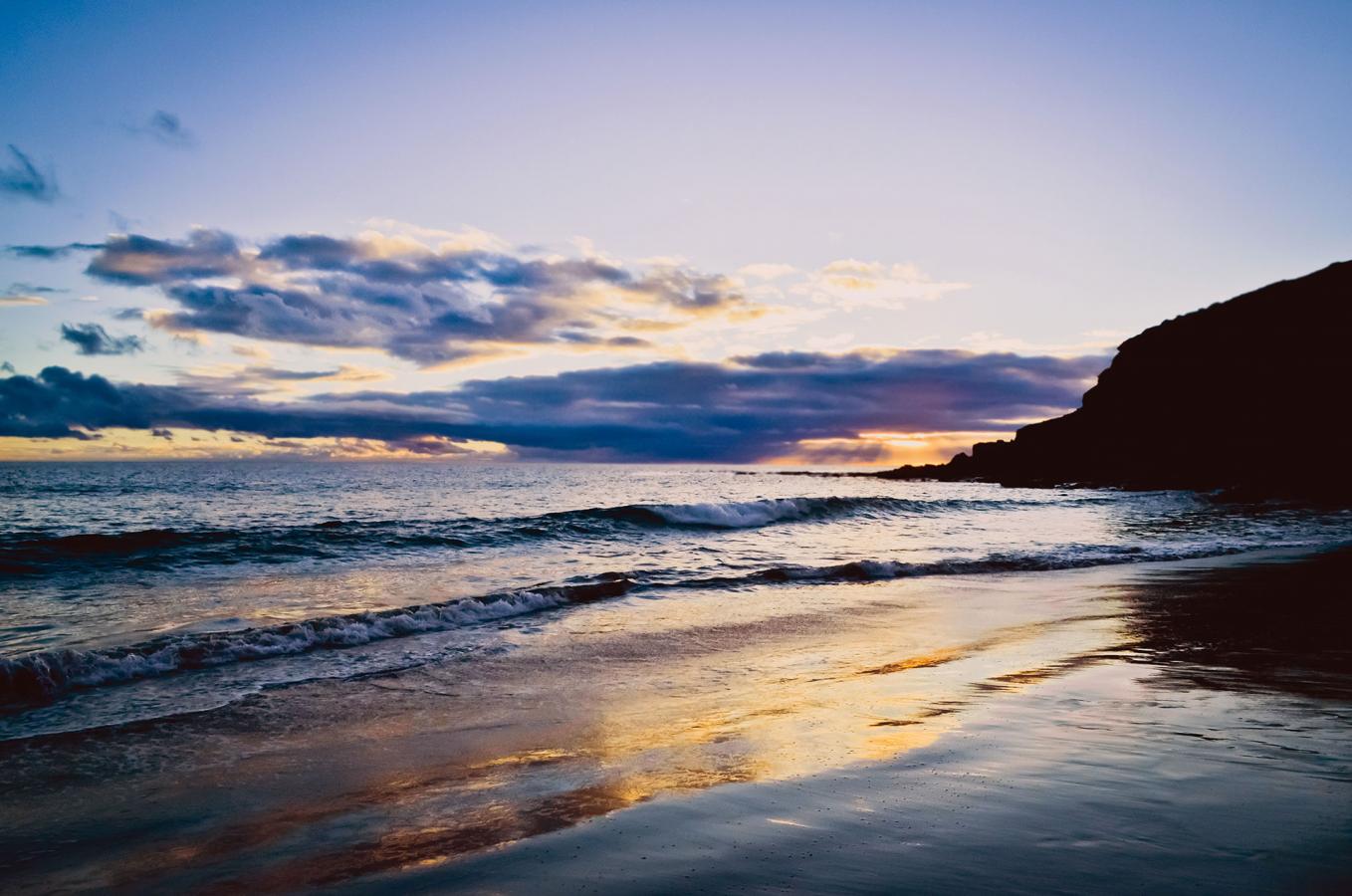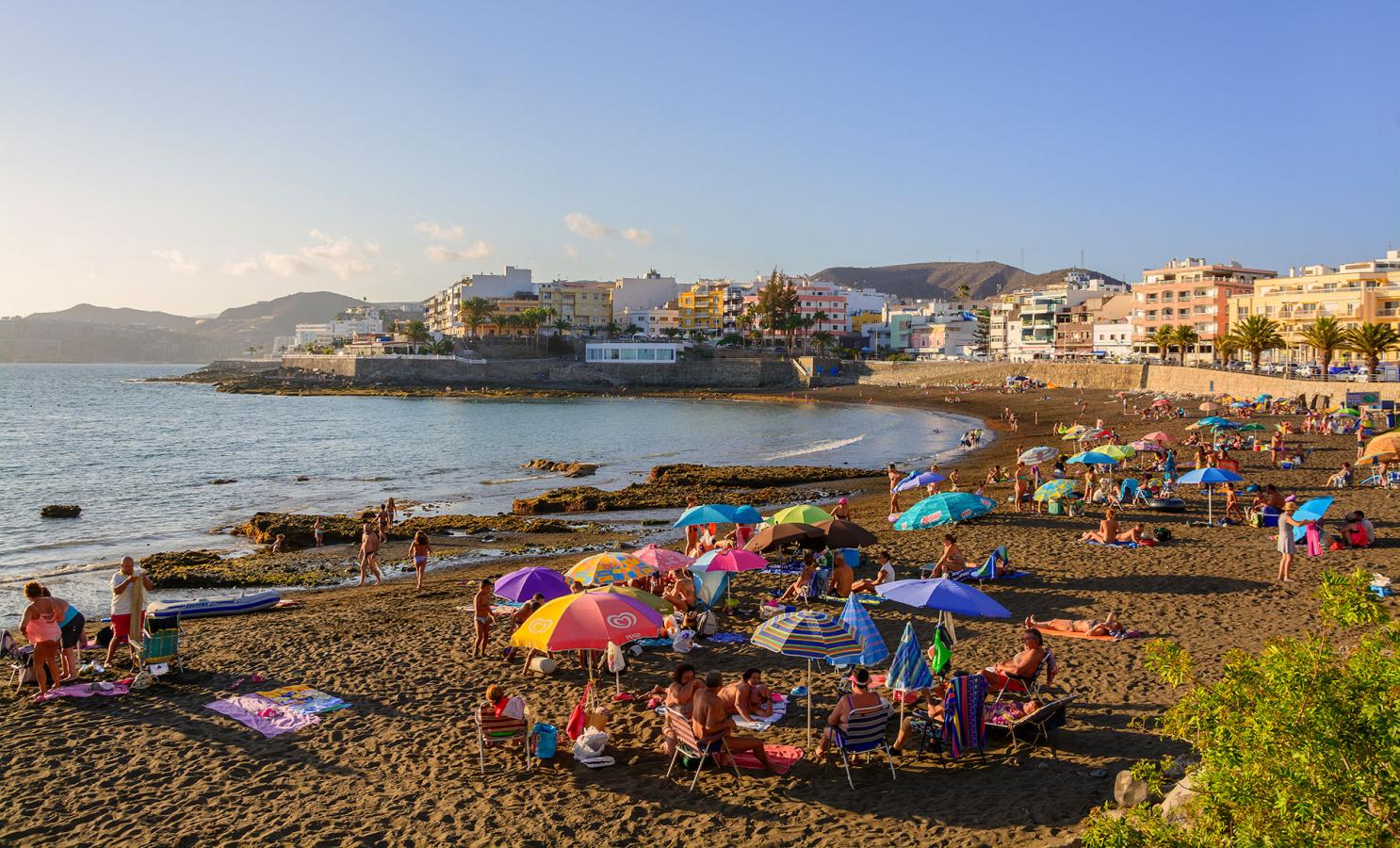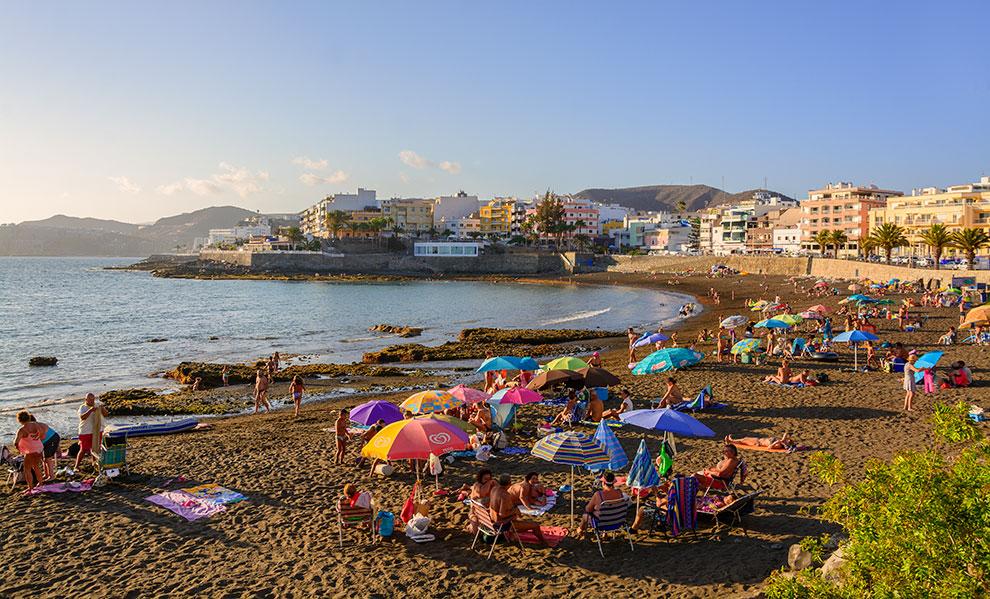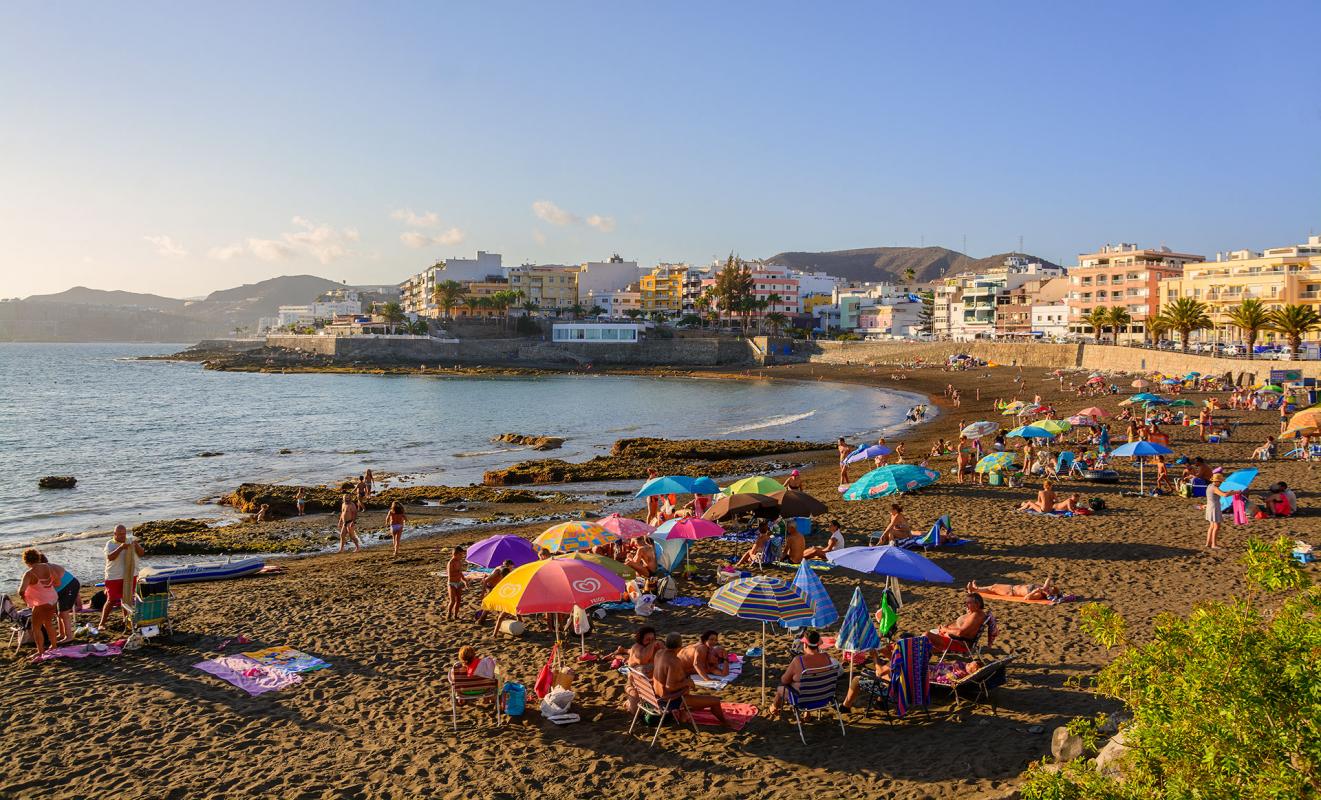 Contenido
Las Canteras 
Considered one of the best urban beaches in Europe, it is also one of the treasures of Gran Canaria. Located in the heart of Las Palmas de Gran Canaria, the island's capital, this beach offers great natural beauty and a host of services to make our day as pleasant as possible. Its more than three kilometers in length make it ideal for walking or renting a hammock and lying calmly in the sun. Children will enjoy playing in its calm, crystal-clear waters and in the children's areas, while more sporty people will be able to discover the rich sea bed - by snorkeling and diving- or feel the adrenaline of the waves - by surfing on one of the ends of this extensive beach. The lively avenue that runs alongside it offers all kinds of services and complementary offers, such as restaurants, terraces, ice-cream parlors and an endless list of shops. Its wide range of services is completed by accesses for people with reduced mobility, showers, spas, lifeguards... 
Imágenes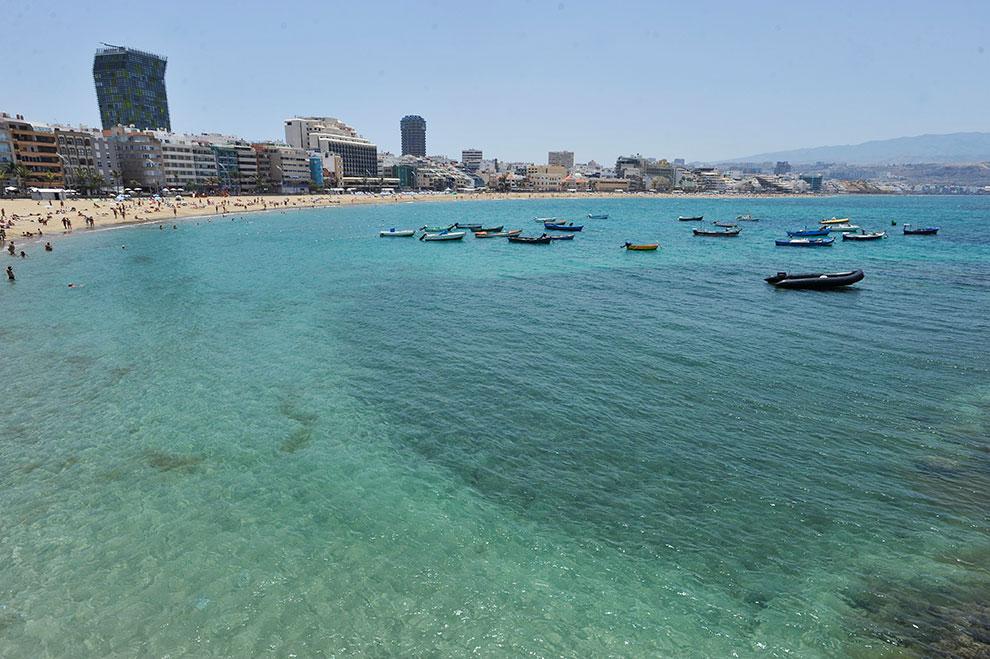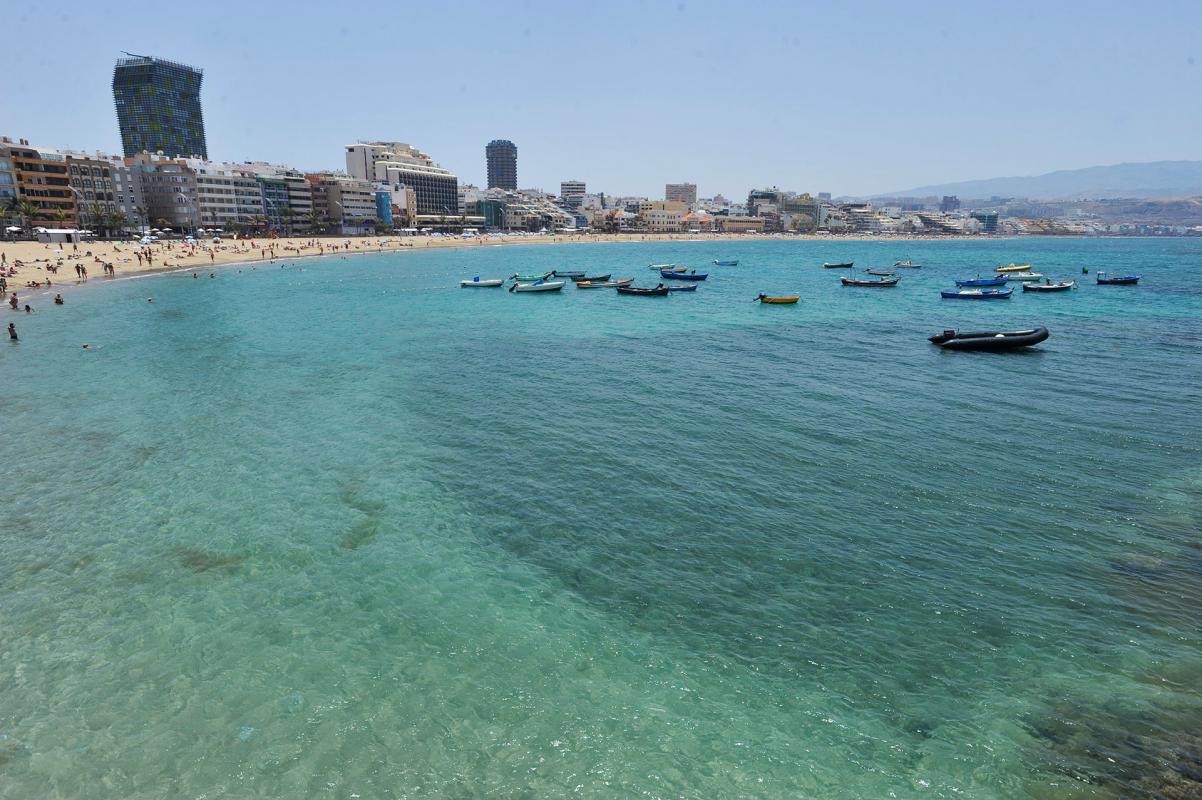 Contenido
Maspalomas
Probably the most famous beach in Gran Canaria. Situated in the south of the island, this beach is located in a natural area of exceptional value, the Special Natural Reserve of the Dunes of Maspalomas, comprised of three ecosystems: the palm grove, the pond and the dunes. In addition to these scenic attractions, Maspalomas also stands out for its old lighthouse - 55 meters high - which was first lit in 1890 and served as a guide for the ships that covered the routes between Europe and America. This kilometric beach of fine golden sand has a great number of services like the rental of hammocks and chiringuitos (small beach bars). Those who practice nudism will also find their haven here, as a section of the beach is marked out for this purpose.  
Imágenes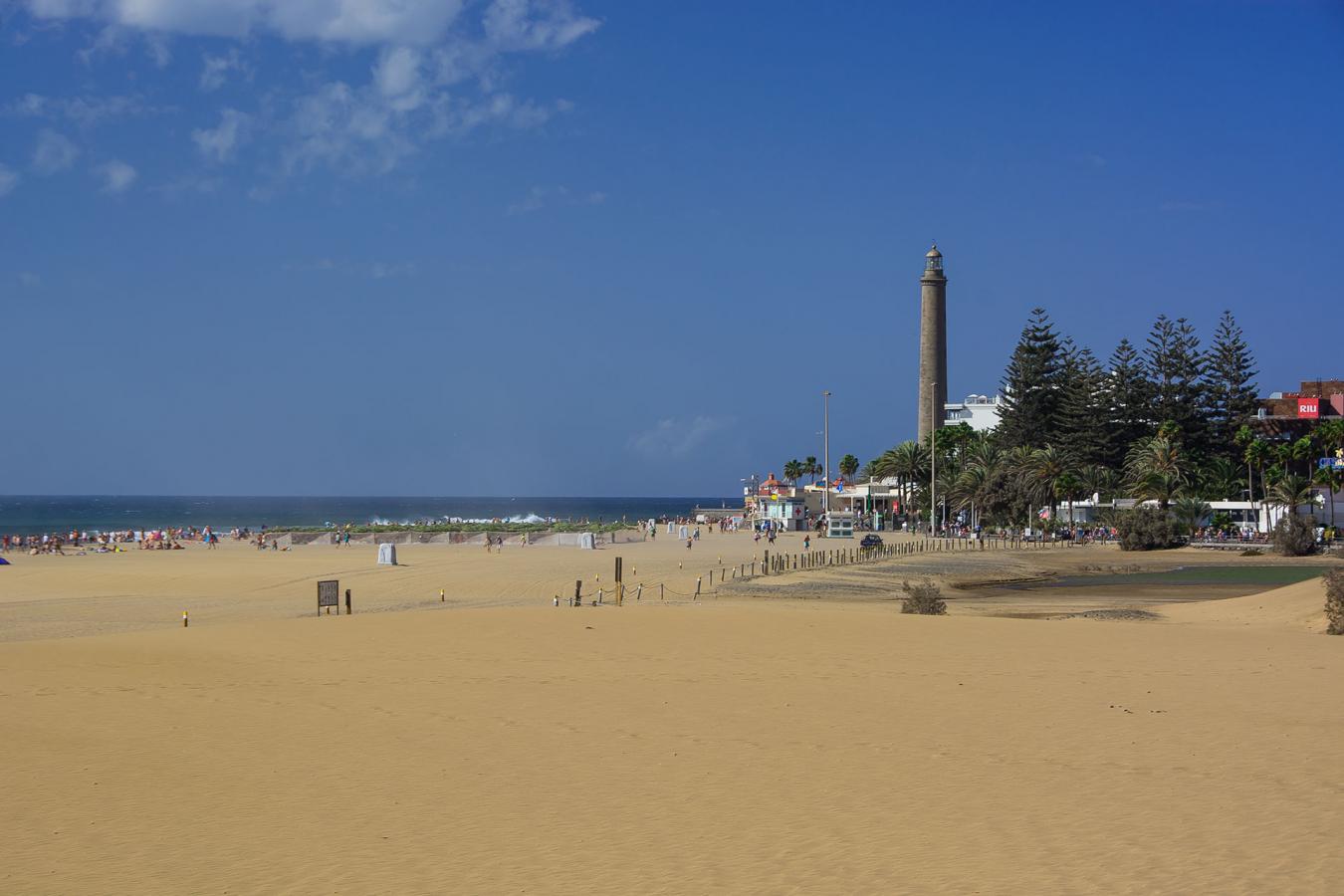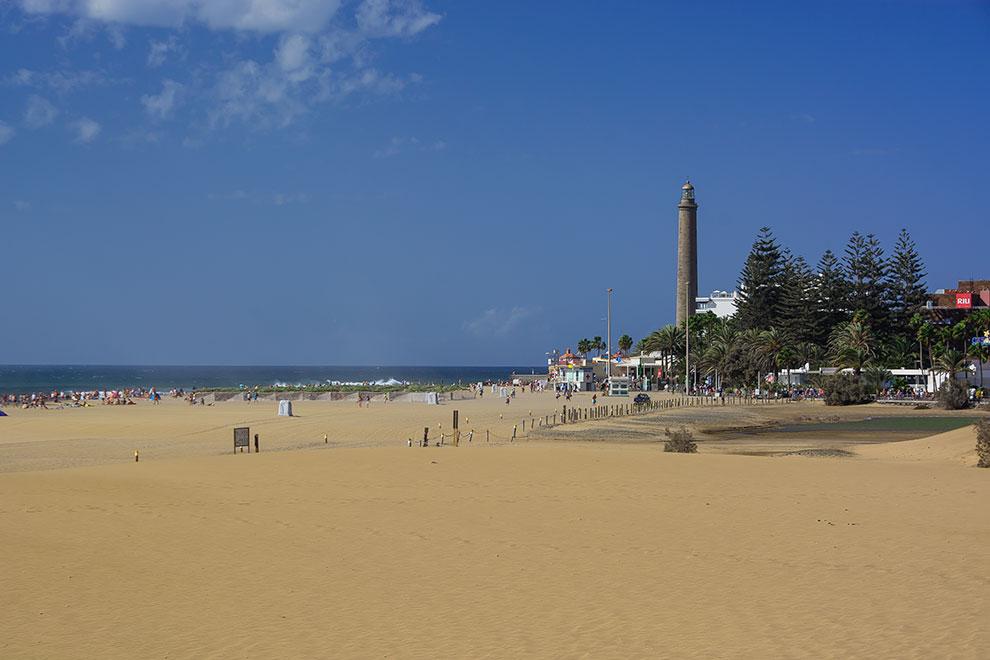 Contenido
Playa del Inglés
Walking along the seashore from the Maspalomas Lighthouse we reach the Punta de Maspalomas, which connects without interruption to the Playa del Inglés. Actually, it's the same beach, which changes name from that point. It is ideal to enjoy it with children, since it is very wide and has sheltered areas where kids can be at their ease. It is also a perfect option for sports lovers and it is common to see surfers, runners and yoga lovers... Although if what we want is a little intimacy, there are also less crowded areas. 
Imágenes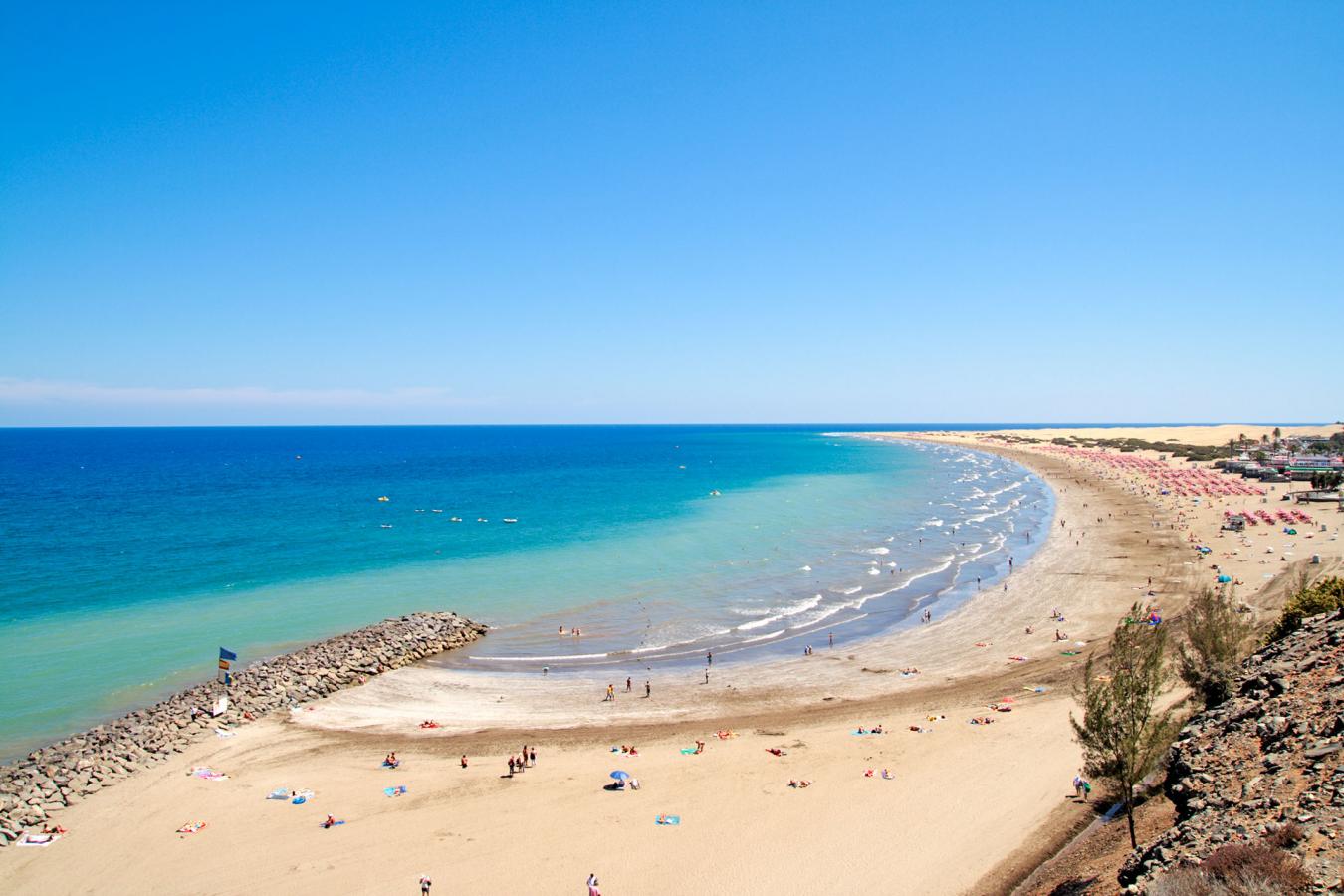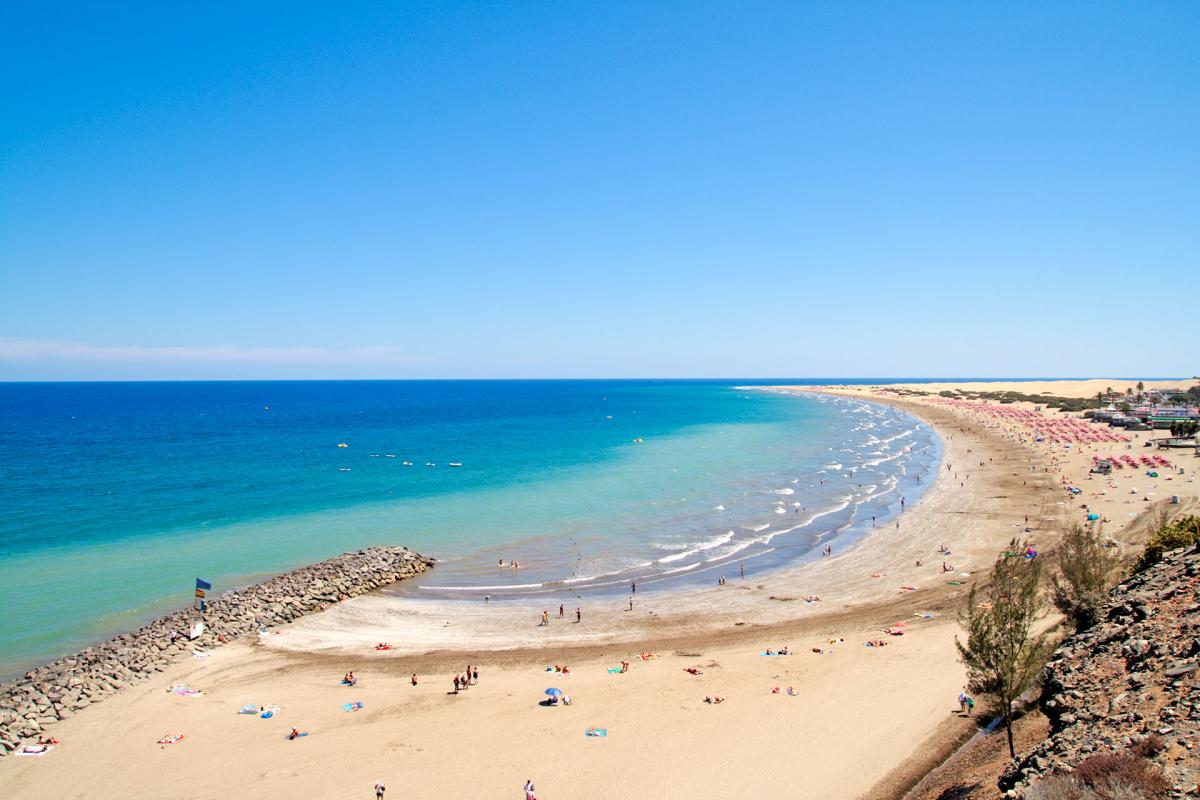 Contenido
San Agustín
Lovers of tranquillity will find their beach in the south of Gran Canaria. San Agustín is a place to rest, relax, forget about the world in one of the biggest thalassotherapy centers on the island or simply to sunbathe on toasted sand. The beach of San Agustín, 600 metres long, has calm waters and little current. In addition, its waves are moderate enough to have fun with the kids on the shore. The long promenade that runs along it connects to the south with the tourist center of Playa del Inglés, where there are many terraces and restaurants where you can eat.   
Imágenes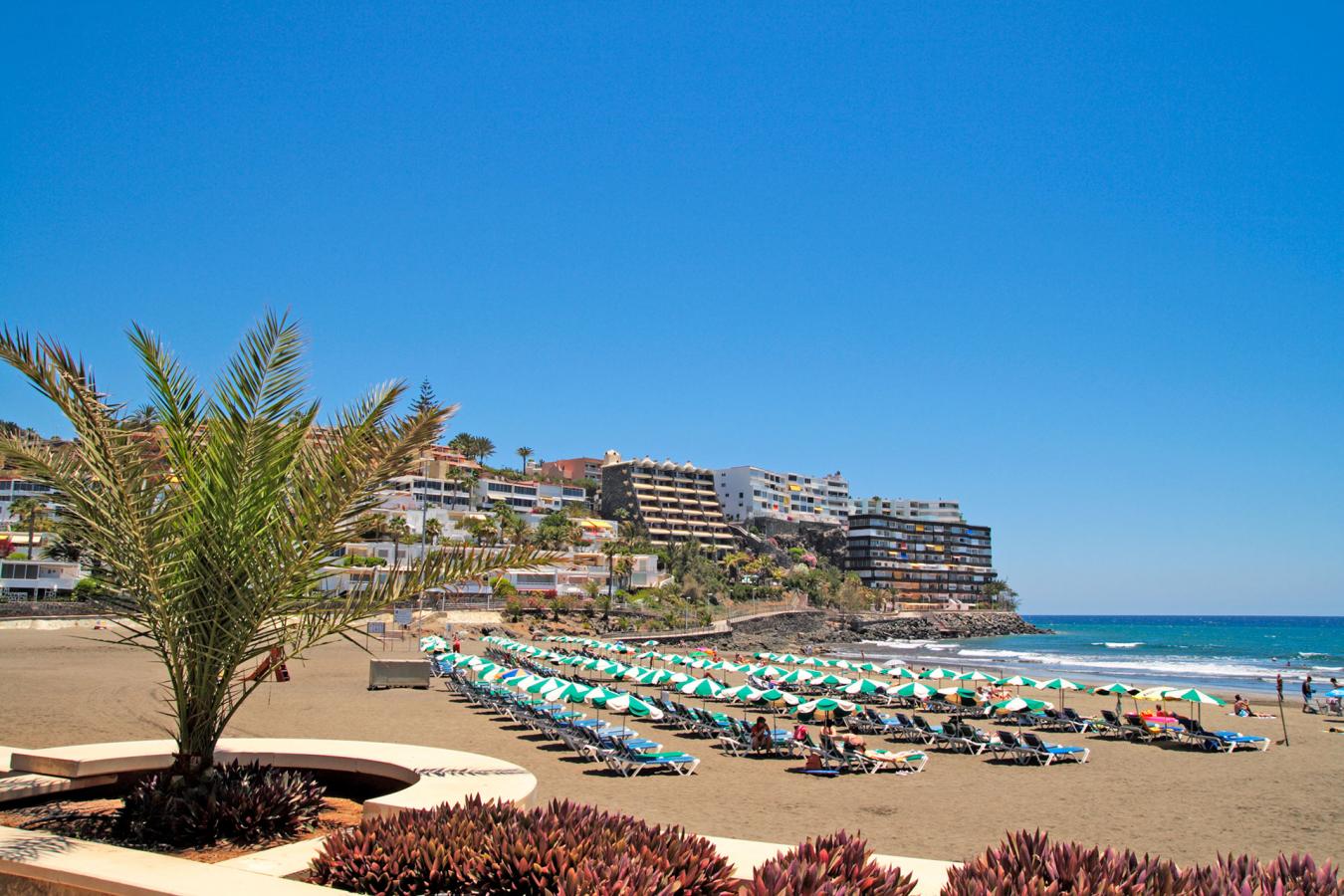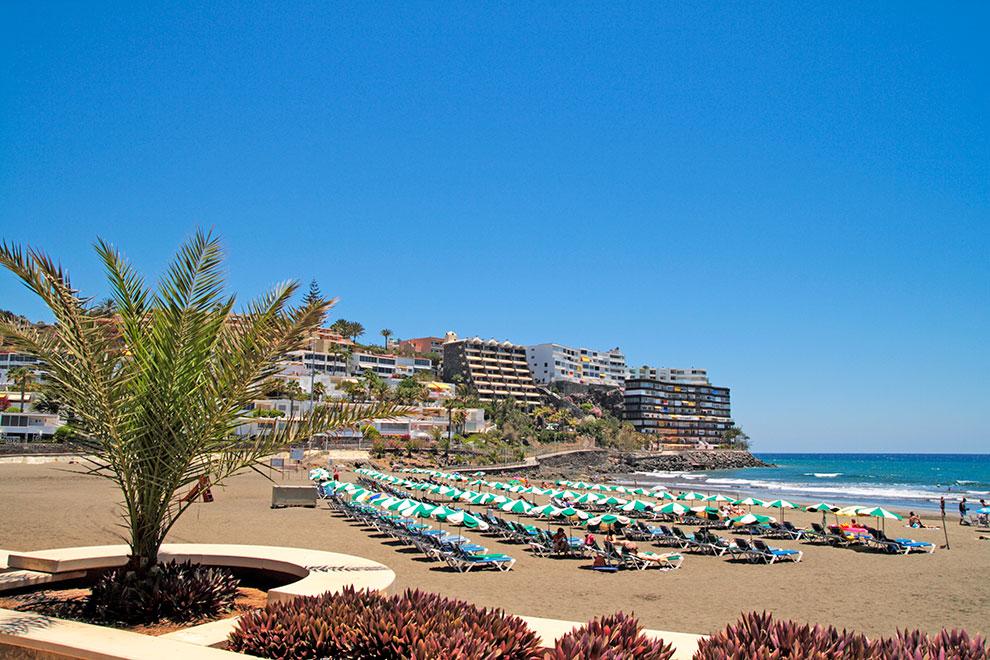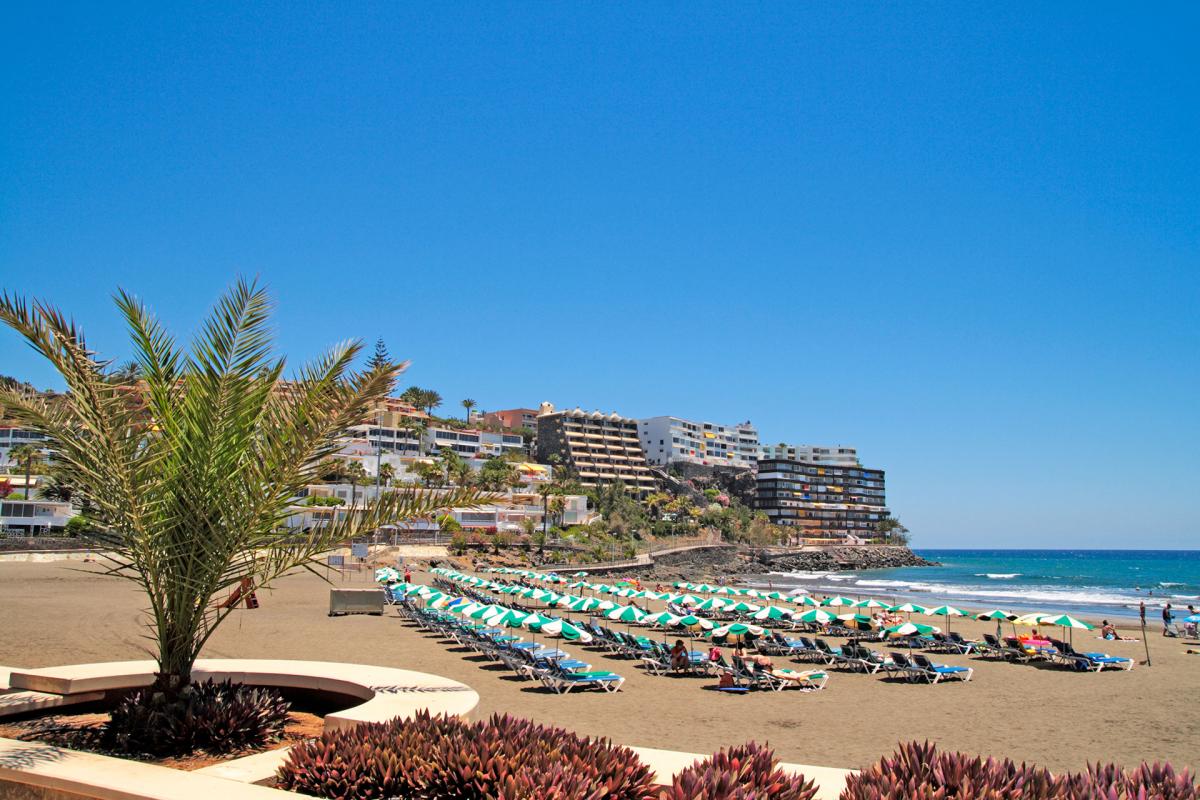 Contenido
Puerto Rico
In the municipality of Mogán we find a beach that can boast of having sunshine almost all year round. It also boasts crystal-clear waters, always tranquil thanks to the protection of the marina and a series of breakwaters that make it almost a saltwater lake ideal for a quiet and relaxing swim. Moreover, it also has many services: a garden walk, a shopping area, the rental of sunbeds and parasols, parking...a real wonder for lovers of sun and sea. 
Imágenes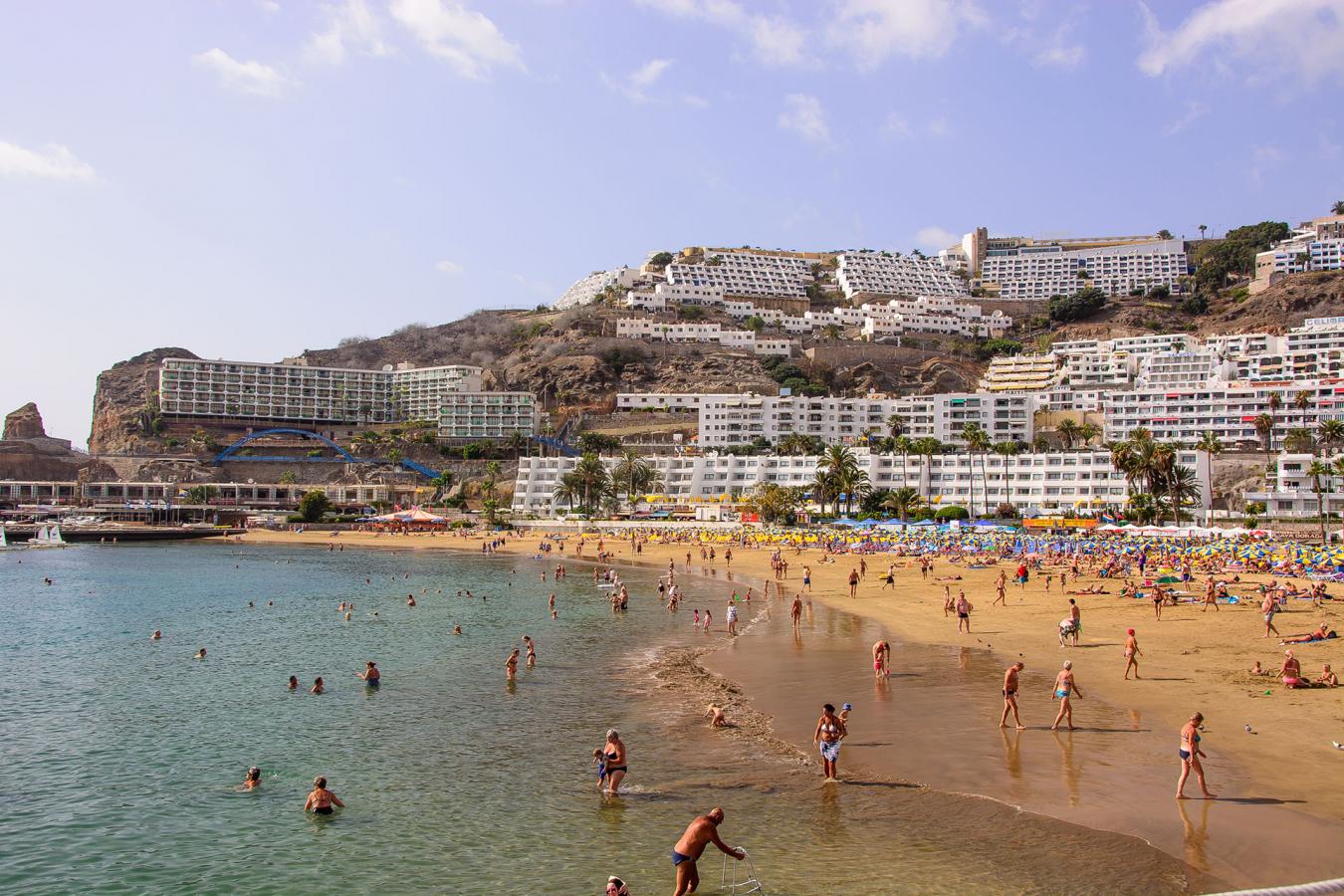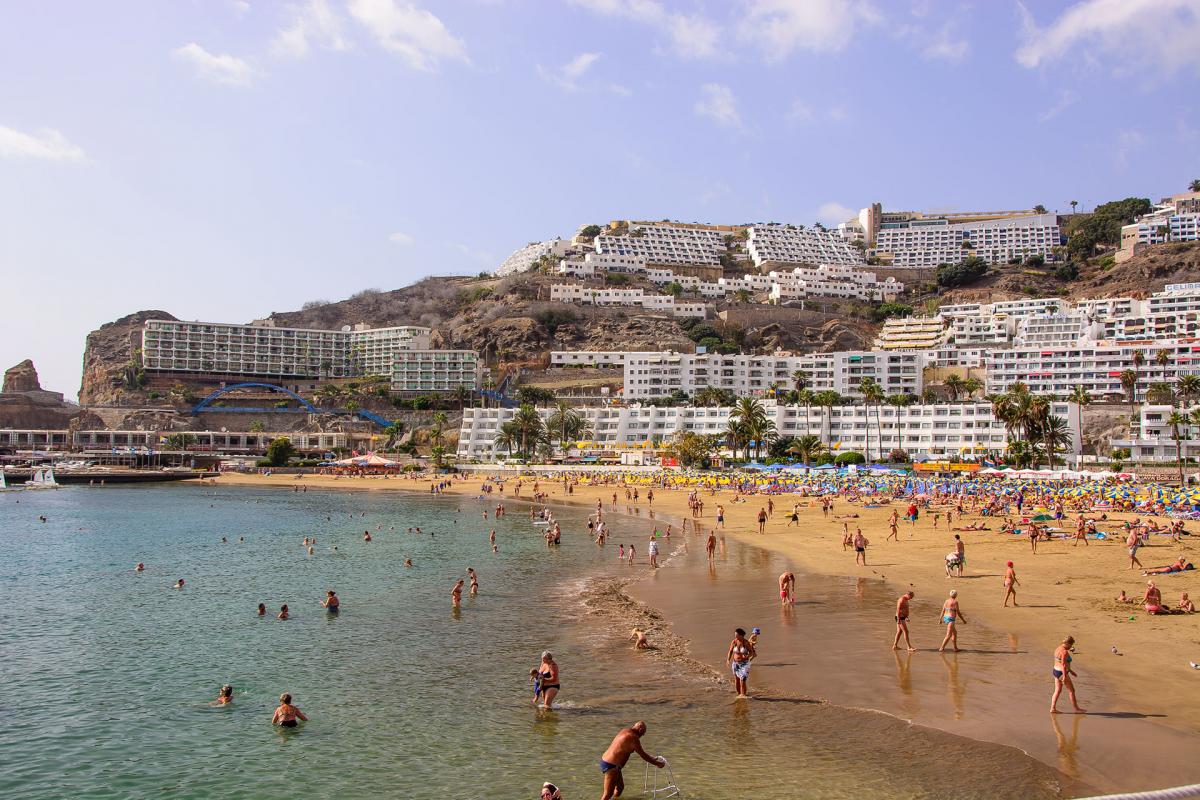 Contenido
Amadores
Next to Puerto Rico Beach we find Amadores Beach. Its crystalline waters without waves, protected by two dikes, invite you to take a quiet bath, while its soft white and golden sand invites you to sunbathe and relax on the shore. In 2004, Amadores was awarded the Blue Flag certification for the quality of its services, among which stand out the beach wheelchairs, gangways, buoys and nets to facilitate bathing for people with reduced mobility. 
Imágenes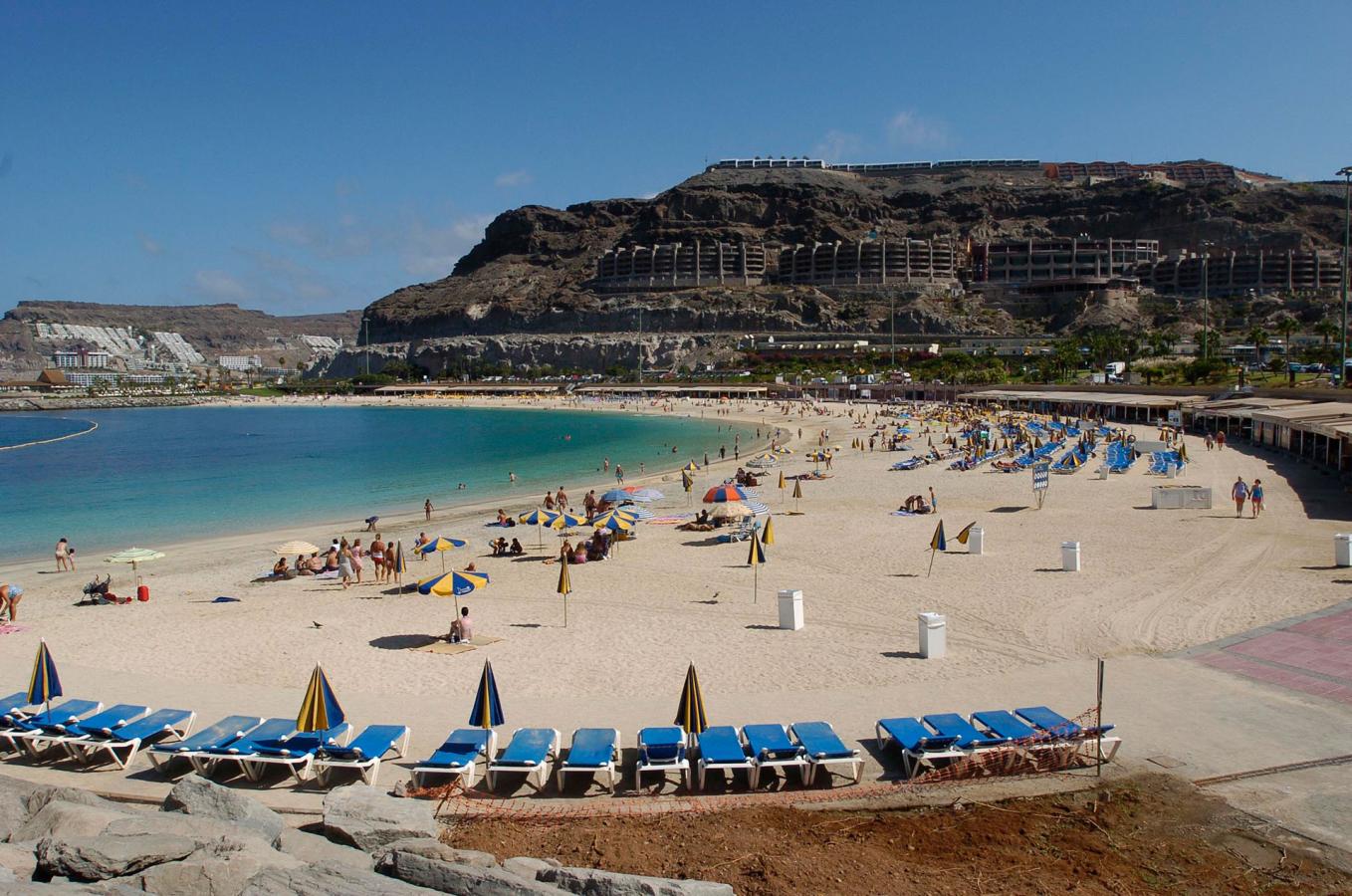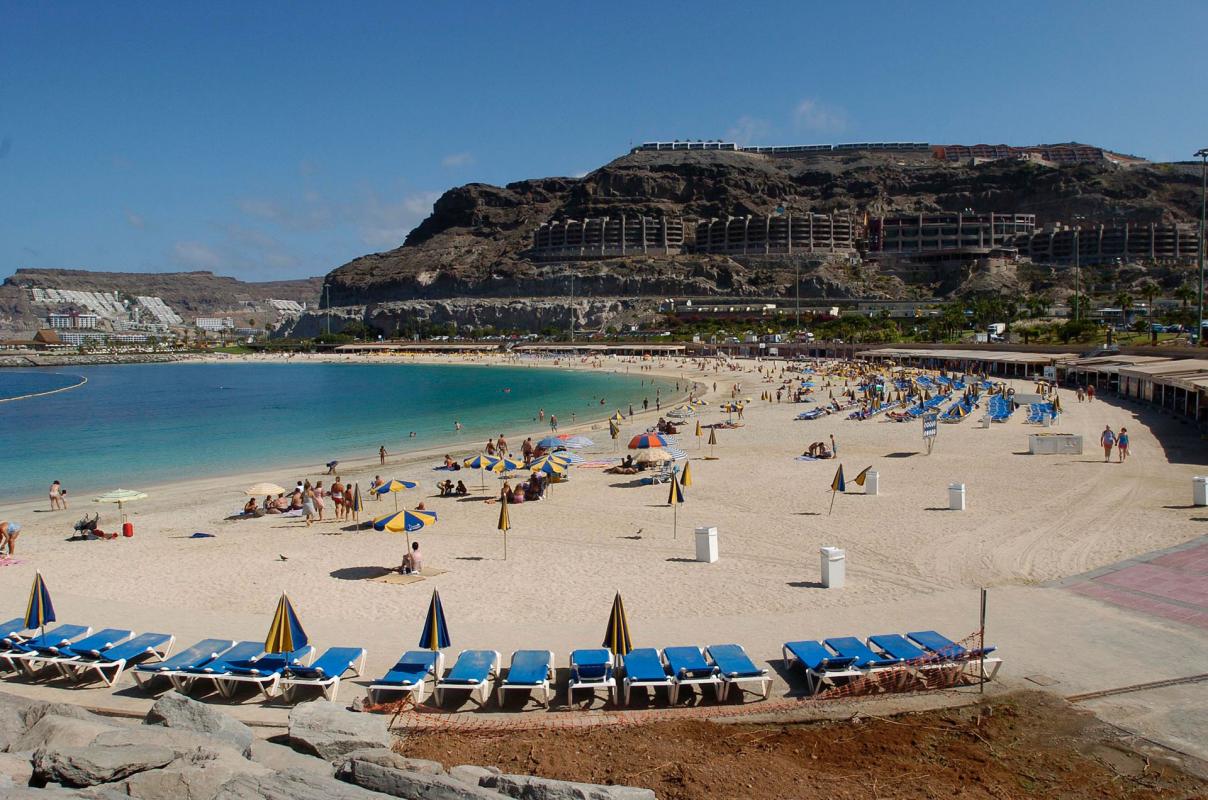 Contenido
Anfi del Mar
Also located in the municipality of Mogán, this is another perfect beach for those travelling with children. Comprised of fine golden sand, its waters are so calm that it is possible to swim in peace and the kids will have fun playing in the sea or on the shore. On this beach you can rent kayaks, water skates, hammocks... there is a shopping center right there with supermarkets and cafeterias to make your day as comfortable as possible. 
Imágenes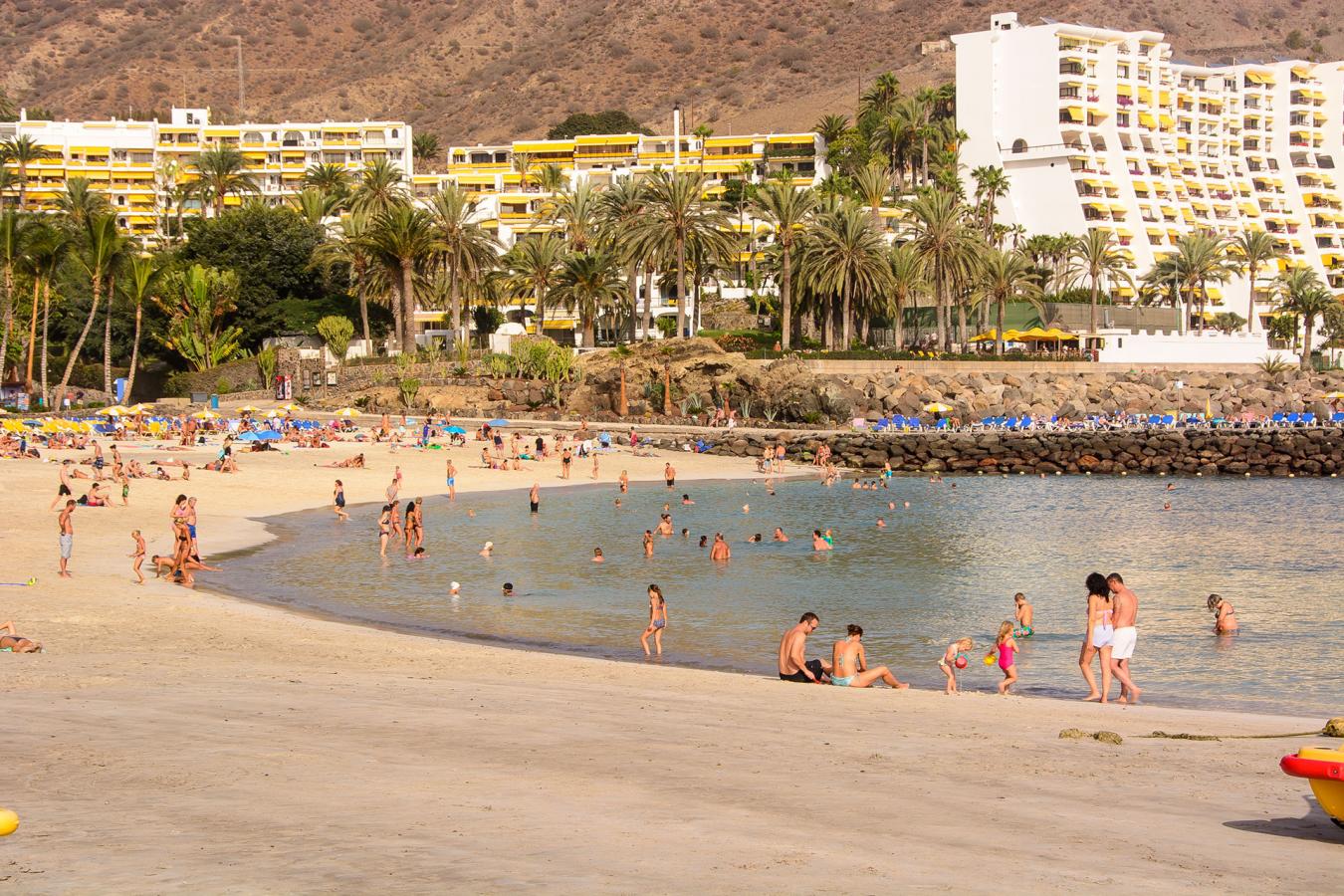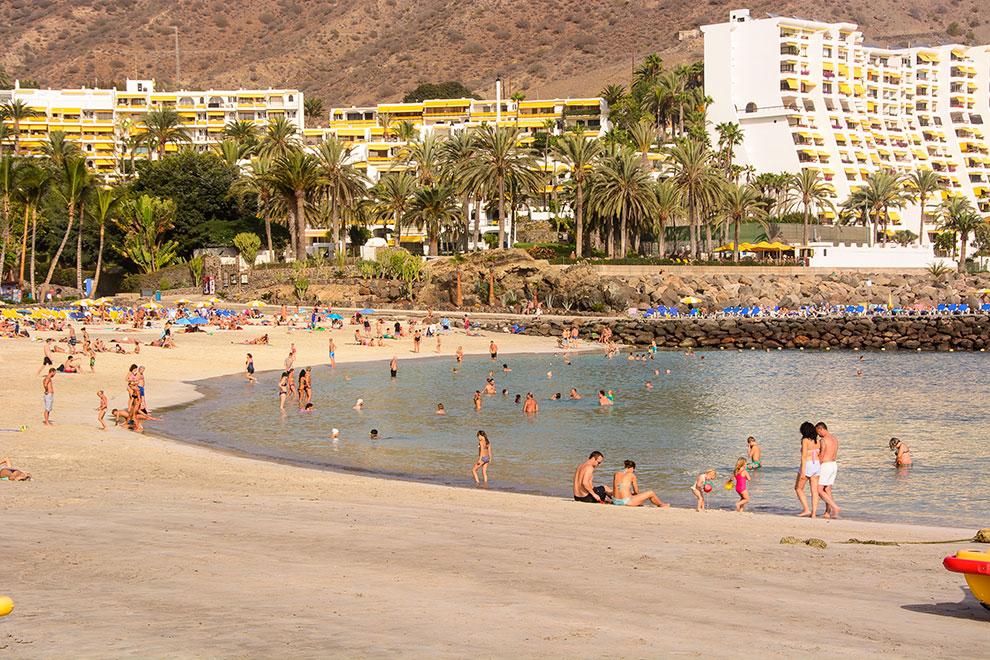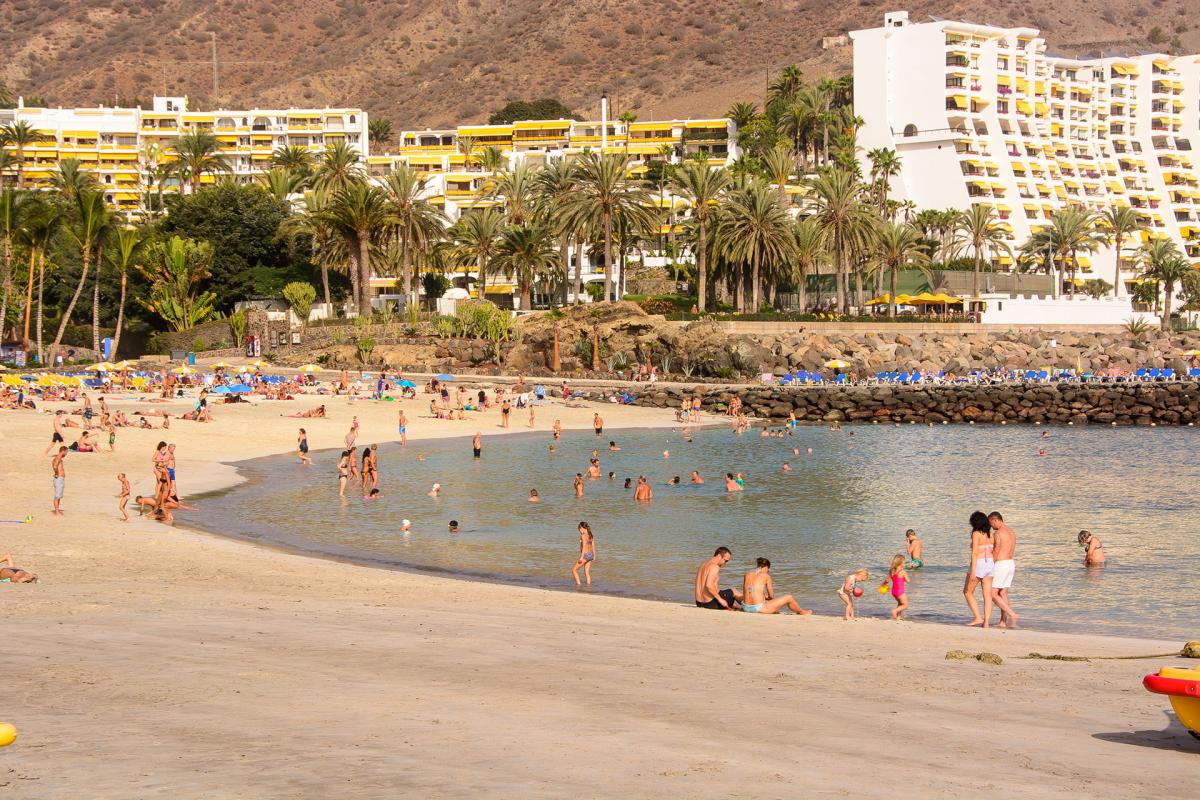 Contenido
Güigüí
Located in the west of Gran Canaria, it is one of the most beautiful virgin beaches on the island. An excursion of about two and a half hours from the town of Tasartico - it is advisable to be in a certain physical shape to carry it out - will allow us to enjoy nature, the views and the fresh air and, as a reward for the effort, the Atlantic gives us its fresh and crystalline waters for a refreshing bath. If we're not in the mood for this walk - or we are not in shape - we can also access this wild beach with a boat trip from Mogán or from the town's quay. 
Imágenes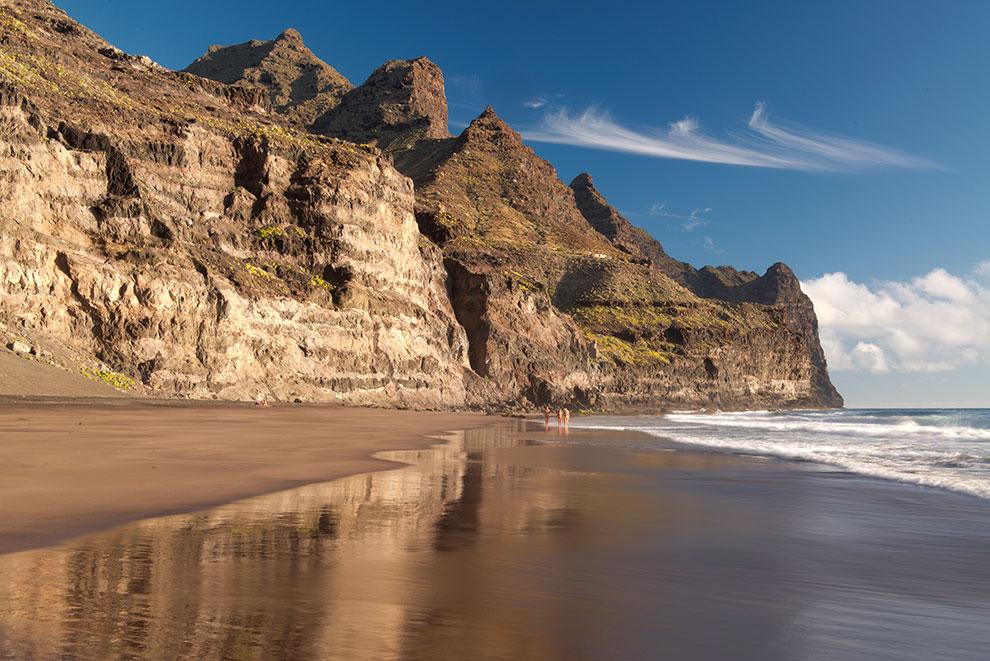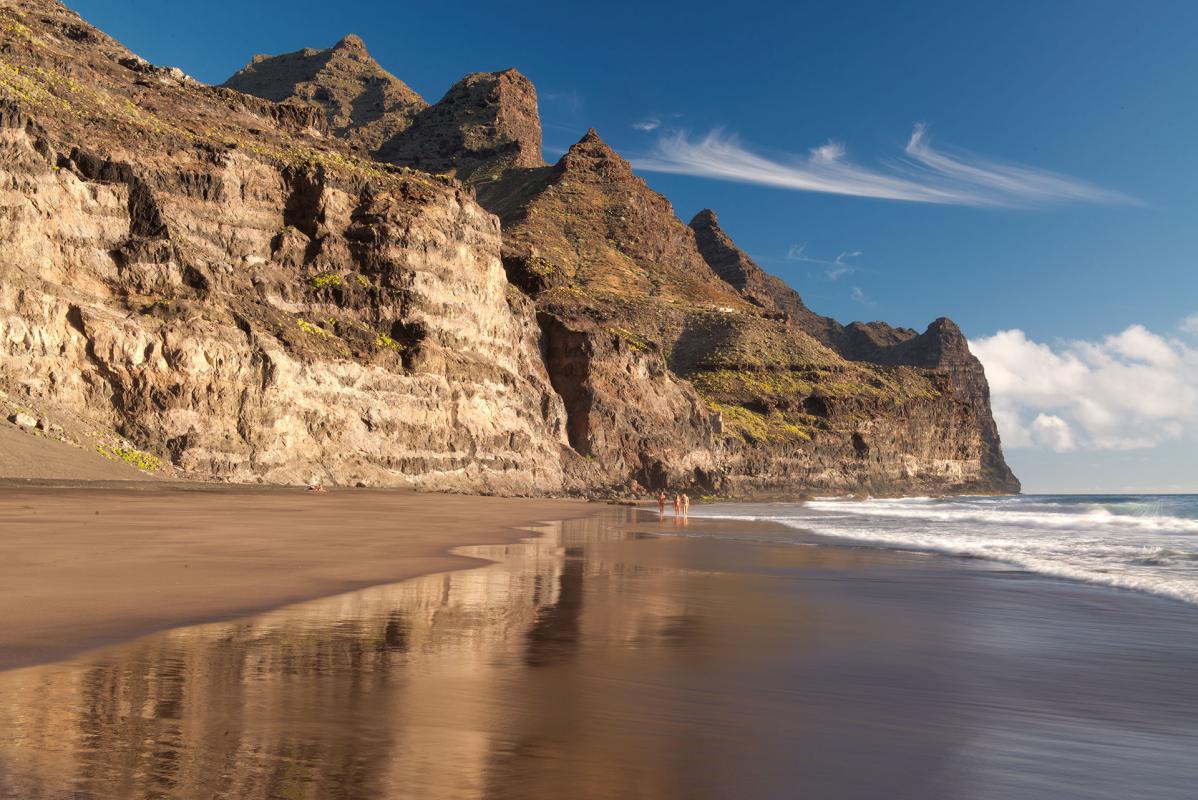 Contenido
Playa de Las Nieves (Agaete)
Those who need to stop running and stop to take a breathe will find their refuge in Las Nieves Beach. Situated in the northwest of Gran Canaria, in the quiet village of Agaete, this small beach of stones and crystal clear waters deserves a mandatory visit. Not only due the shore next to Puerto de las Nieves, but also the natural pools the visitor will find just a few meters away. Las Salinas is located at the end of the avenue that runs along the coast from Las Nieves Beach. There are three peaceful pools connected by tunnels that will also be enjoyed by diving lovers, because of the marine flora and fauna of the place.  
Imágenes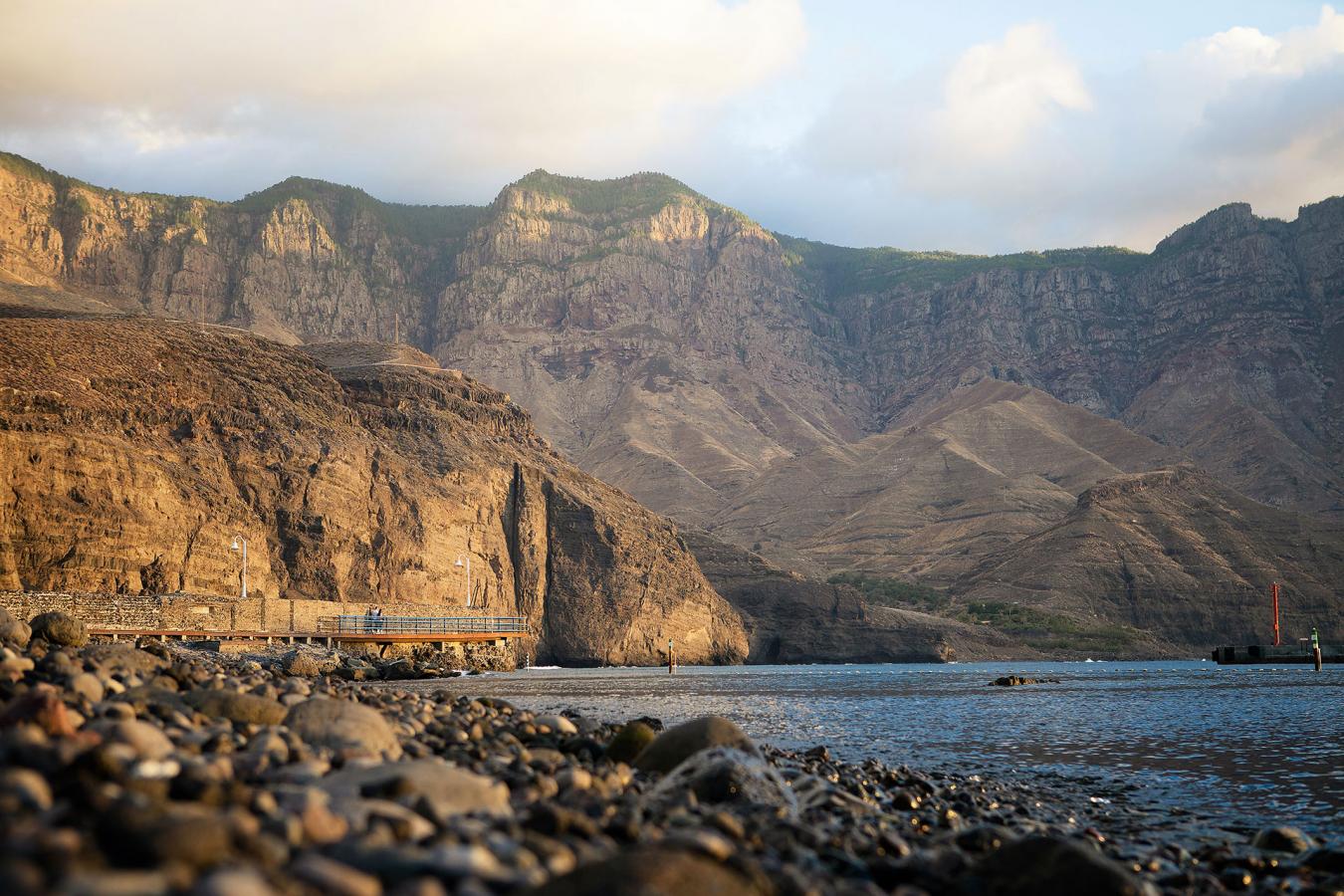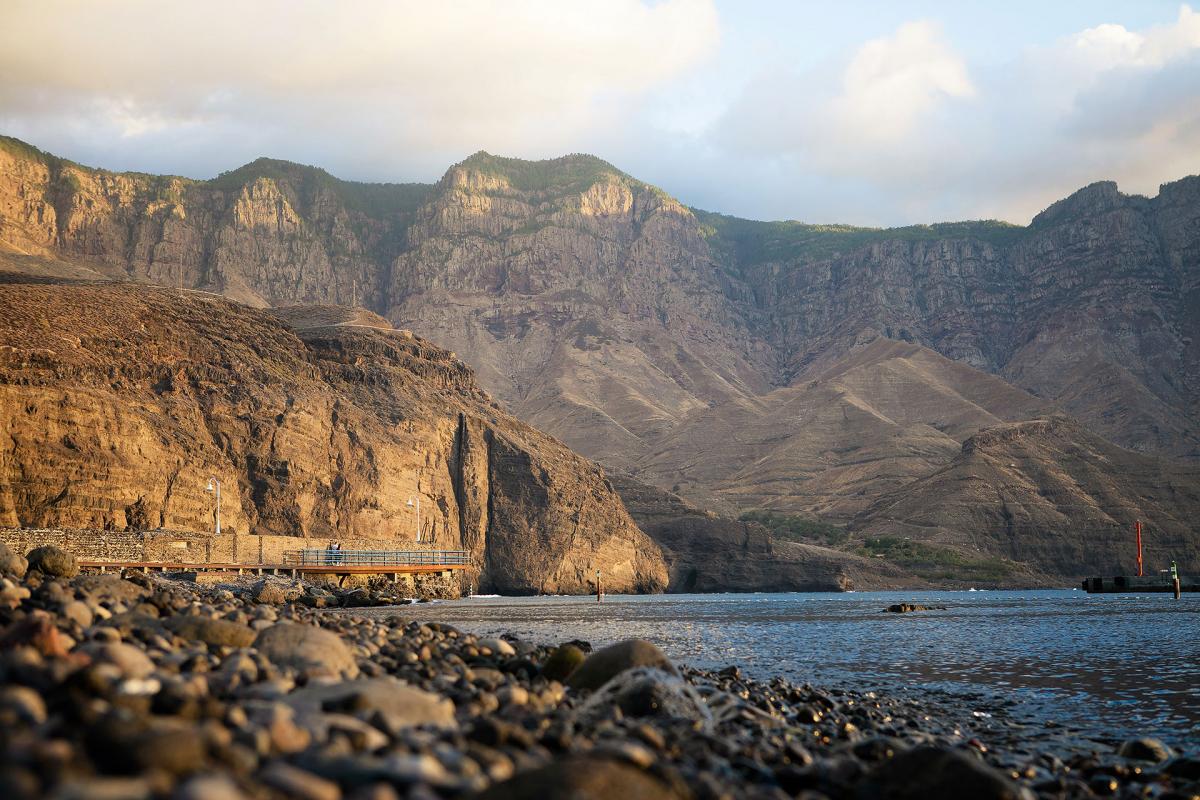 Contenido
Guayedra
Very close to Agaete, nudist lovers have their own particular paradise on this beach. This dark sandy cove is one of the most beautiful protected areas on the island because of its scenic charms, as it is flanked by imposing cliffs, at the top of which is Tamadaba, one of the best preserved pine forests in the Canary Islands. A beautiful mix that combines the green of the Canary Island pines with the brown tones of the volcanic rock. The perfect corner to enjoy an idyllic sunset. 
Imágenes