In Tenerife you'll find an endless choice for a quick getaway, both for solo travellers and couples.
Contenido
You've got loads of work and it's hard to organise the long holiday you deserve, but why not plan a quiet, hassle-free short break to fit in a bit of everything? 
The Canary Islands are one of the world's safest destinations and they're easy to get to thanks to the large number of flights from most places on the continent. And, as you know, the weather's always mild, a big plus for anyone who wants to escape plummeting temperatures and short days. 
The Islands also have a great range of accommodation and nightlife for the LGBTQ crowd, who are always welcome in the Canaries... What more could you ask for?
In Tenerife you'll find an endless choice for a quick getaway, both for solo travellers and couples. 
Contenido
Santa Cruz de Tenerife Carnival, one of Spain's best known carnival events, is the island's flagship festivity. It's held in February, one of the best times to visit the island, when it's not as cold as the rest of Europe. 
The costumes, bright colours and party atmosphere are definitely part of the attraction, but the city has all sorts of activities on at the same time that you can enjoy after a swim at the beach in Las Teresitas or a good meal in the main street, Calle de la Noria.
Contenido
The food in Tenerife is worth checking out, especially at the diners known as guachinches, so we recommend heading off the beaten track to find one and try some typical food from the island. And why not continue with a drink in the early evening and a stroll around the nightlife venues? 
Contenido
If you like music and you're really into festivals, come to Tenerife for the next  ARN – Culture & Business Pride, an event that celebrates sexual diversity, makes awards to key figures for their work, and encourages sharing through culture, technology, business, science, art and leisure. Save the date! 
ARN Culture Pride is held in Playa de las Américas, in the south of Tenerife, where you'll find most of the LGBTQ accommodation and leisure options. Some accommodation choices are very popular, not only because they're handy to the nightlife, but also because they have nudist areas or are close to beaches where you can feel completely free. 
Contenido
You'll find examples at the villas in Playaflor Chill-Out Resort, one of the best-rated choices among the LGBTQ crowd, and hotels including H10 Conquistador and Hotel Gala, both close to the popular LGBTQ areas. 
Contenido
With a few days up your sleeve, you can check out other beaches in the area. Just a few kilometres from Playa de las Américas you'll find several nudist beaches: Playa de la Tejita, Montaña Roja, Montaña Amarilla and the wonderful Playa de Diego Hernández are ideal spots to enjoy the feel of sun and salt on your skin. 
And when night falls… the fun continues! Venues like Babylon Disco Gay Pub, in Playa de las Américas, and Fiji Beach Club, close by at the beach in Fañabé, are perfect if you fancy a drink in the evening or good vibes with a DJ on the beach front. 
Imágenes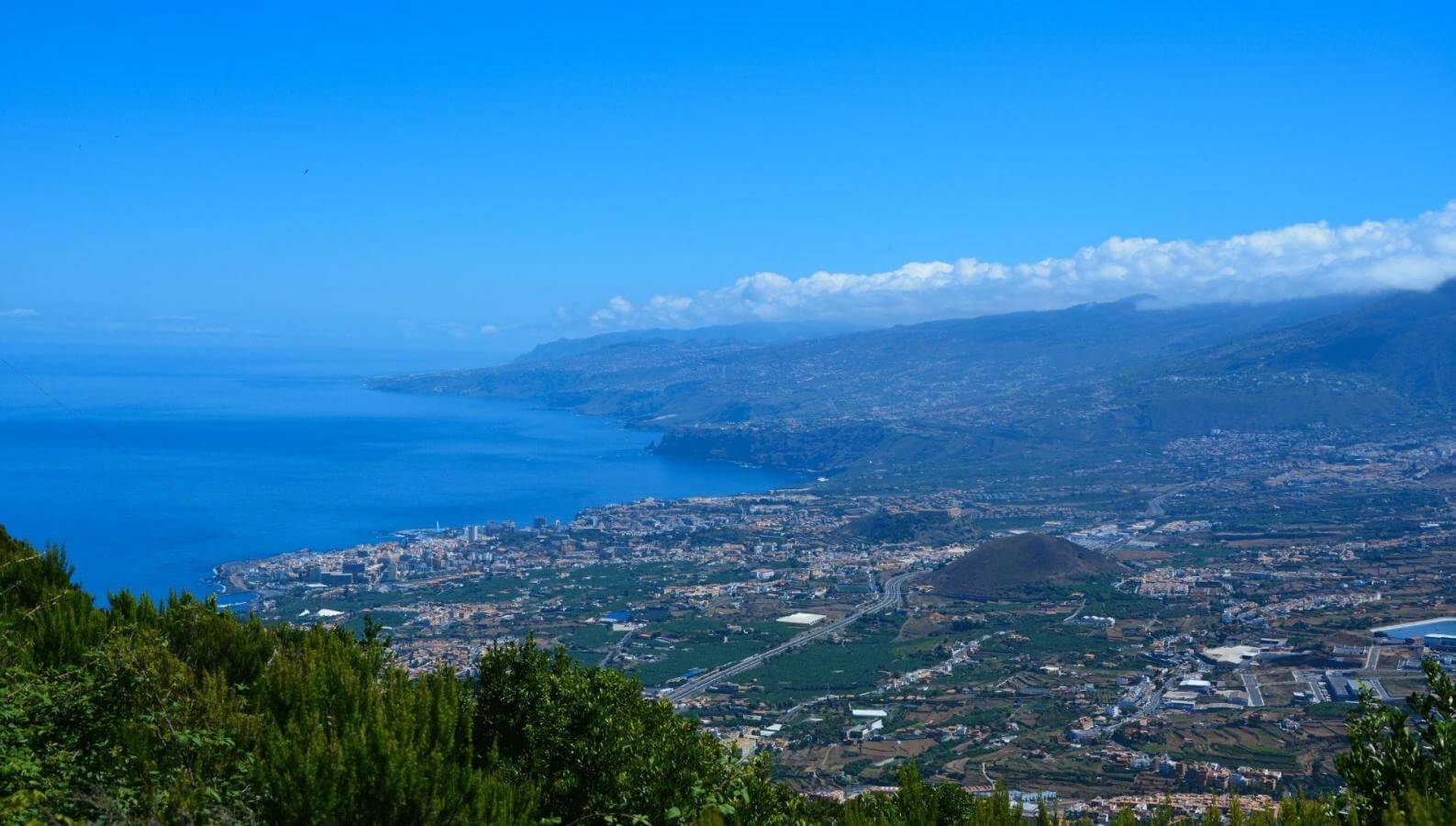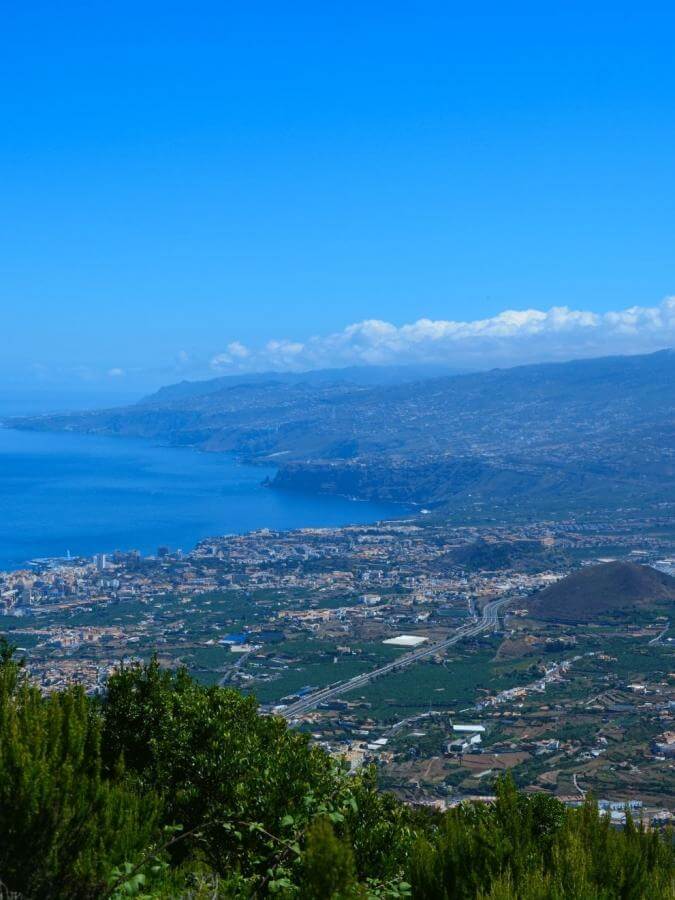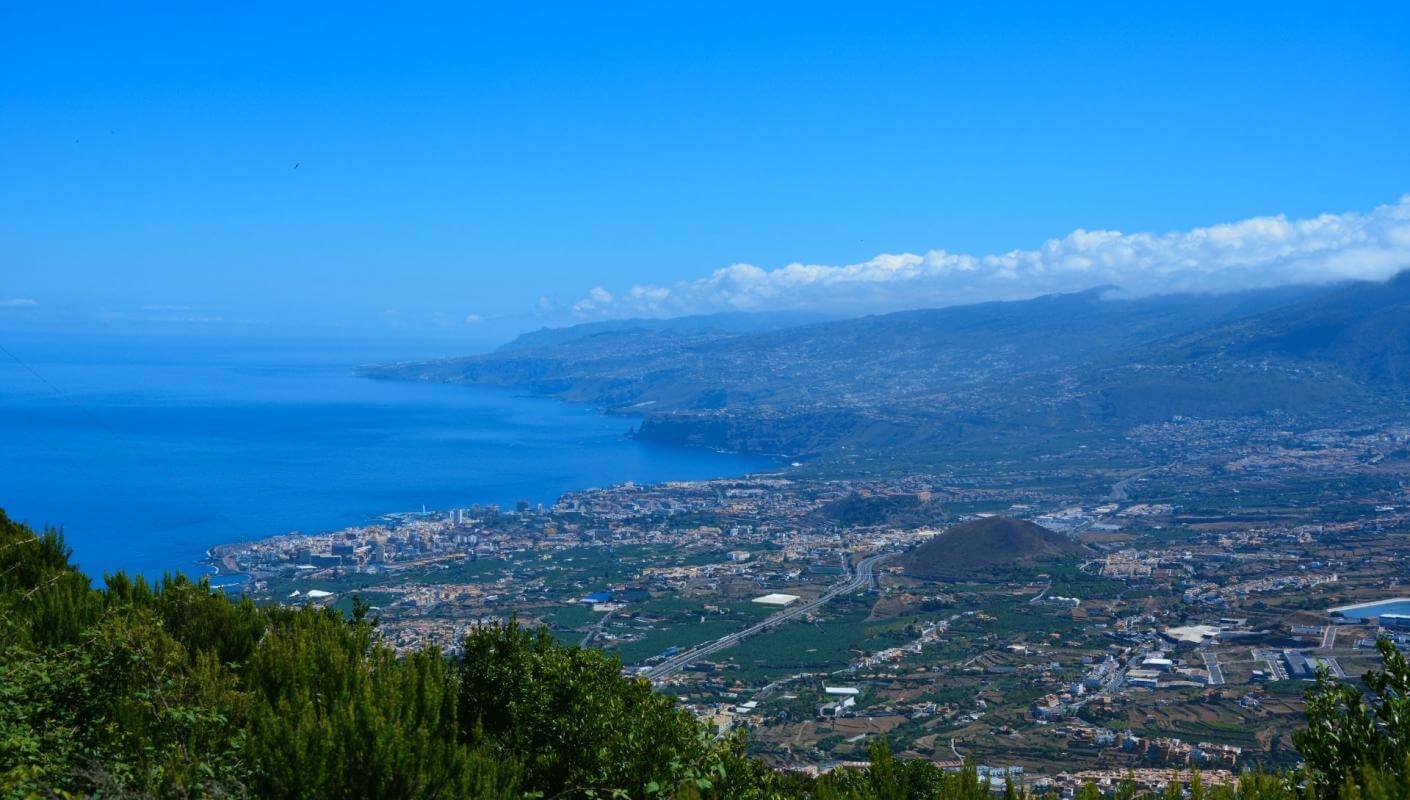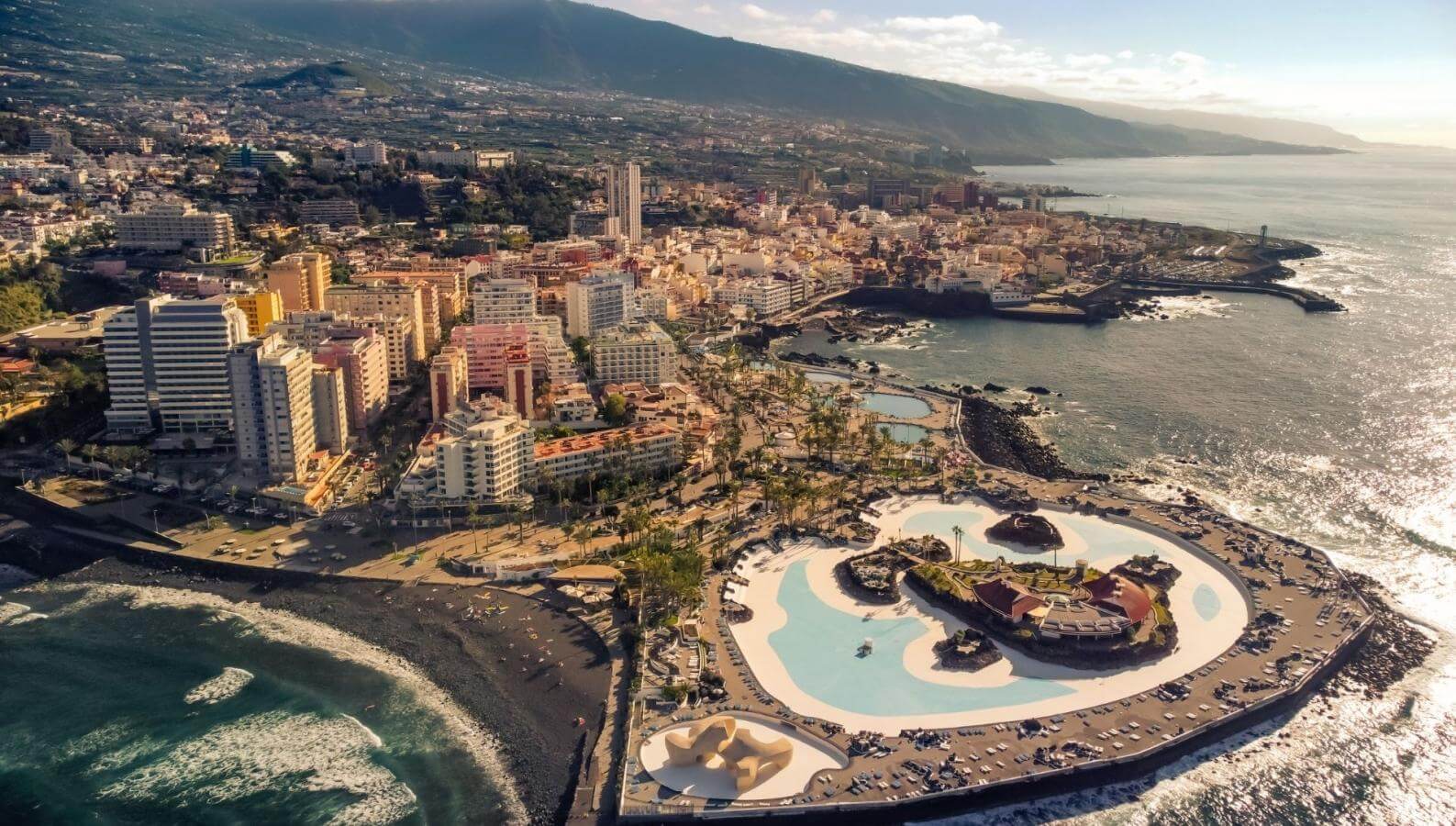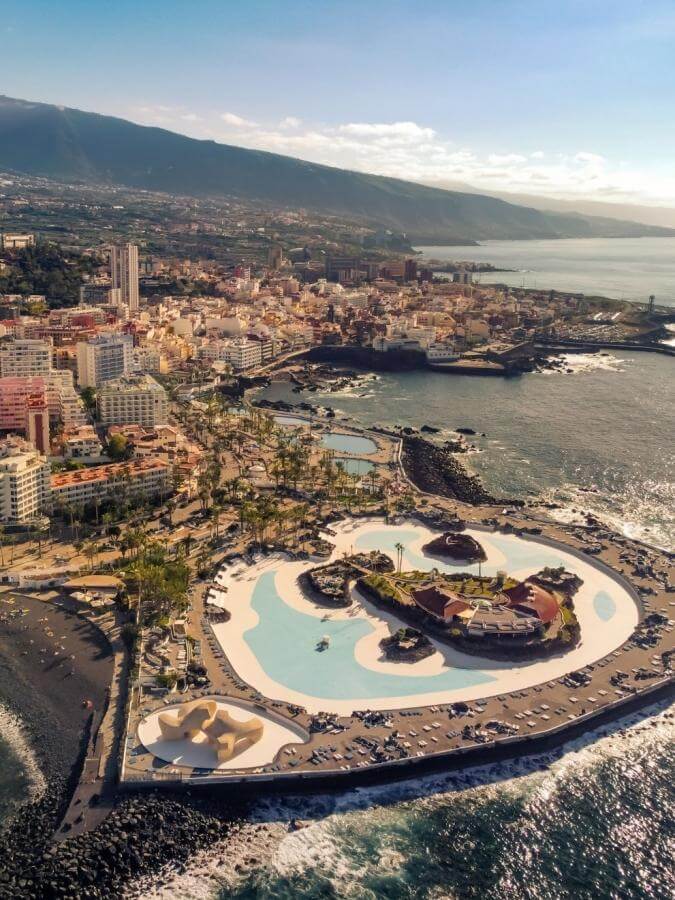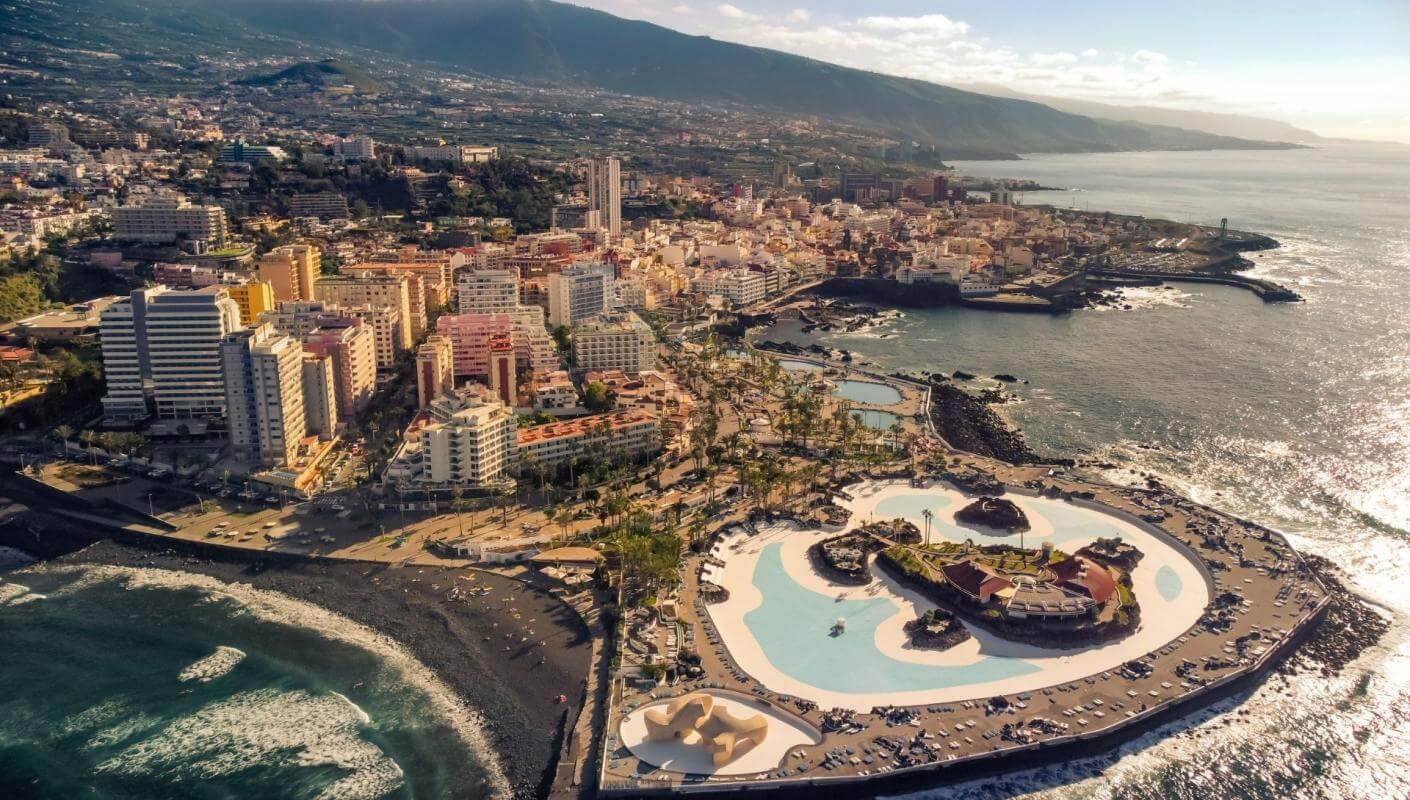 Contenido
This is Puerto de la Cruz, a more traditional, authentic area and one of Spain's first and leading tourist boroughs where the rainbow flag has been flying for years. 
Although it's small, this area boasts several beaches, fantastic dining, the famous Lago Martiánez (designed by Lanzarote artist César Manrique), and nightlife venues for our crowd, including the legendary disco Vampis and Anderson Gay Pub & Show Bar, where you'll find shows and fun year round. 
Because it's in the north of the island, you can visit nearby towns like La Orotava, Los Realejos, Garachico… places that ooze charm, where you can spend a few hours by yourself or with that special someone. 
It's easy to get away to Tenerife for a few days and enjoy a combination of city, partying, sun, good food… You just need to find the time - we've organised the rest for you!