Imagen Listado
Imagen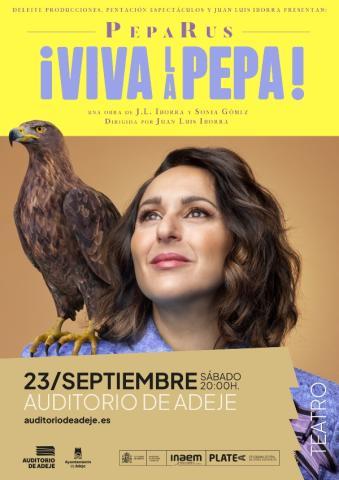 Past event
Descripción del evento
"""Pepa is a woman with no future, a single mother of twins, who lives her life fuelled by only the air she breathes and, perhaps, by her positivity and her constant smile in the face of endless struggle.
But suddenly everything changes and overnight she unwittingly becomes a heroine. The media makes her the most popular person of the moment and politicians, journalists and television programs vie for her attention.
Her grey life seems to turn rosy and the promises of help for her children, for her rent, for everything, are forgotten little by little. Faced with so many lies, Pepa decides to slam her fist on the table and take charge, taking advantage of the fact that she has not yet completely lost her popularity. She wants to be mayor of her city, Melilla. Who says she can't be?
A comedy full of truth, because it is in the truth where the best comedy is born.""
"
Category
Categoría del evento
Cinema and theater
Age
Edad Recomendada
Adults only
Price
Please, check the event/tickets web