Imagen Listado
Imagen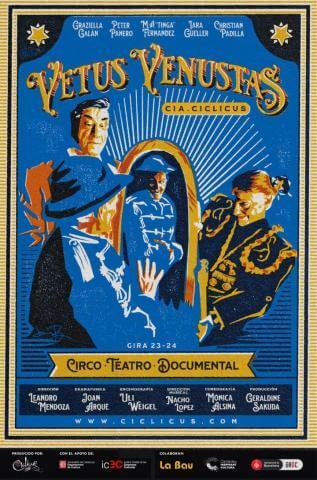 Past event
Descripción del evento
A warehouse of arts and crafts, where society places objects that they no longer need or want. Three older artists have taken over this space of abandonment and rebel against the place that society has bestowed upon them.

The show documents their journey in the artistic world, thus highlighting the strength and resilience that has enabled them to perform on stage once again and reflects on the space they maintain in the world of art and in society.

In that forgotten warehouse, they meet young characters with whom generational contrasts collide and conflict. However, there are also complicities and encounters that lead to them creating an unparalleled show. Through an inter-generational journey and memory, Vetus Venustas reflects on the horizon as artists and as human beings beyond age, demonstrating that it is possible to accept and adapt to life changes, including in the artistic professions.

Category
Categoría del evento
Spectacle
Age
Edad Recomendada
All audiences
Price
Please, check the event/tickets web