Imagen Listado
Imagen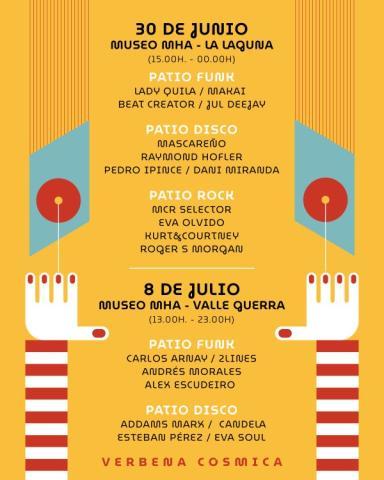 Descripción del evento
"Now, here's a head-scratcher...
What's better than a good Verbena Cósmica?

Well... TWO VERBENA CÓSMICAS!!!!!!!!!

We're back, loaded to the brim with verbena spirit!



2 locations, several different atmospheres, and 20 amazing artists.



When? Where?

30 June | MHA Museum - La Laguna

08 July | MHA Museum - Valle Guerra
"
Category
Categoría del evento
Festival
Age
Edad Recomendada
Adults only
Price
Please, check the event/tickets web