Imagen Listado
Imagen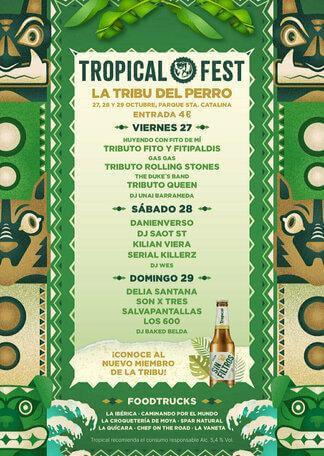 Past event
Descripción del evento
If you are a Tropical beer lover and your thing is to collect SOUVENIRS, we have great news for you: Cerveza Tropical invites you to join La Tribu del Perro to enjoy a weekend with the best music, live performances, food trucks, markets, surprises and, of course, Tropical beer.

TROPICAL FEST returns to Santa Catalina Park on 27 to 29 October.

Join the Dog Tribe at Tropical Fest.

Category
Categoría del evento
Festival
Age
Edad Recomendada
All audiences
Price
Please, check the event/tickets web