Imagen Listado
Imagen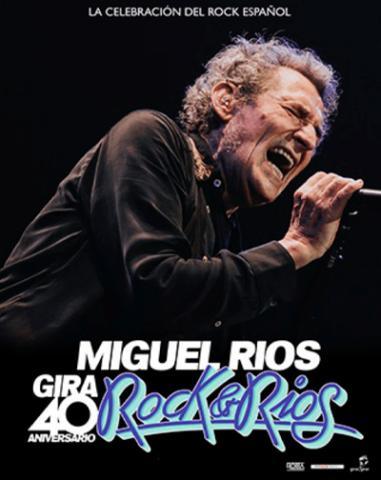 Past event
Descripción del evento
"ROCK&RIOS BACK ON THE ROAD! Miguel Ríos, after the overwhelming success of the 40th ANNIVERSARY that took place in 2022 in Madrid, not only repeats, but wants us to continue celebrating it.

We are going on tour! Rock&Ríos 40th anniversary, the best live album in the history of Spanish rock.

The children and grandchildren of Rock & Roll will be able to recreate the magic of the concert nights with Miguel Ríos, in the tour of 15 cities of Spain, in which the city of Las Palmas de Gran Canaria is located where it will land on September 20 to revive the spirit of Rock&Ríos, the concert that marked a before and after in the history of music and rock in Spain in March 1982. "
Category
Categoría del evento
Music
Age
Edad Recomendada
All audiences
Price
Please, check the event/tickets web