Imagen Listado
Imagen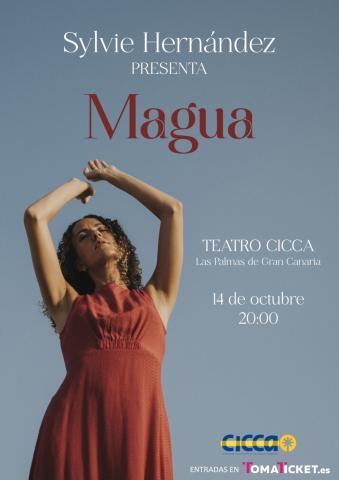 Past event
Descripción del evento
In the Canary Islands, the word magua refers to the sorrow or disconsolation felt for the lack, loss or longing for something. The first album by singer-songwriter Sylvie Hernández bears this evocative word as its title because nostalgia is its common thread.

Presenting her album is a journey back to her childhood and roots, but also to the issues of today that concern the artist. Sylvie Hernández (Alberto Delgado Young Music Prize 2022) invites us to join her on this journey in which there is room for poetry as well as vindication. Rhythms such as the waltz, the chacarera, the zamba and the bolero help us to remember, dream and, above all, be moved. Accompanied by renowned musicians from the islands' music scene, Sylvie Hernández will also present some of her new compositions for the first time.

Magua is roots music for the soul.

Category
Categoría del evento
Music
Age
Edad Recomendada
All audiences
Price
Please, check the event/tickets web