Imagen Listado
Imagen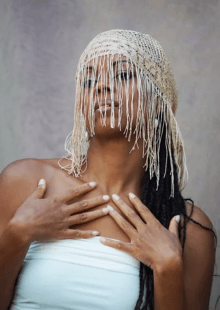 Past event
Descripción del evento
"Sundri Feeling


From Réunion Island, France, born into a family from the four corners of the world. In 2002, thanks to the Creole singer Jun Fortuna, she made her breakthrough as a back-up singer and dancer. In 2014, she released her first album, Acords, which was nominated for both the International Acoustic Music Awards and Voices of the Indian Ocean and, in 2017, she toured Asia.

She has collaborated with Sylvin Marc, Chris Rea, Mishko M'Ba, and Ray Charles, among others. It embodies the spirit of jazz flourishing over beautiful songs of the world—in French, English, Creole, and Spanish—as well as the generosity of the singer and musicians. This quartet is surprising because of the unique and original landscape they offer. It manifests as an organic journey, blending different sounds, rhythms, and dances. The audience is invited to be carried along by this solar energy, a mixture of sweetness and strength.
"
Ha colaborado con Sylvin Marc, Chris Rea, Mishko M'Ba, y Ray Charles, entre otros. Es el espíritu del jazz Florando sobre bellas canciones del mundo, en Francés, Inglés, Criollo y Español; así como la generosidad de la cantante y los músicos. Este cuarteto sorprende porque el paisaje que ofrecen es único y original. Surge como un viaje orgánico Mezclando diferentes sonidos, ritmos y bailes. Uno está invitado a dejarse guiar por esta energía solar, una mezcla de dulzura y fuerza."
Category
Categoría del evento
Music
Age
Edad Recomendada
All audiences
Price
Please, check the event/tickets web