Imagen Listado
Imagen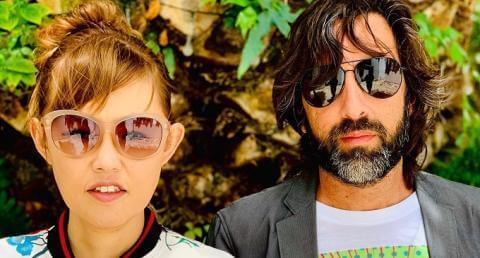 Past event
Descripción del evento
"ST Dúo is the union of two exceptional musicians with extensive careers: the Japanese artist Satomi Morimoto and the Canary Islands artist Tomás LP Cruz. This concert, which will take place in the prestigious Jameos del Agua Auditorium, is part of Global Sounds and World Music Sessions, a global music platform in the Canary Islands.

ST Fusion was founded in Tokyo in 2003 during the recording of their first album, the title of which unreservedly manifests their open, impertinent and mestizo spirit: 'Occiriental.' Its inspirational genres, at least the most influential, seem to continue to be clear: modern jazz, traditional Japanese music and the Brazil of the MPB. Each of the ST Fusion musicians has a solid background and extensive professional experience, having worked on numerous major musical projects.

Satomi Morimoto — Vocals, piano, keyboards, koto
Tomás L-P Cruz — Double bass, guitar, shamisen, koto

Cueva de los Verdes Auditorium
Friday 16 June 20:00
Entry €20
Organised by: Art, Culture and Tourism Centres of the Lanzarote Cabildo City Council
"
Category
Categoría del evento
Music
Age
Edad Recomendada
All audiences
Price
Please, check the event/tickets web