Imagen Listado
Imagen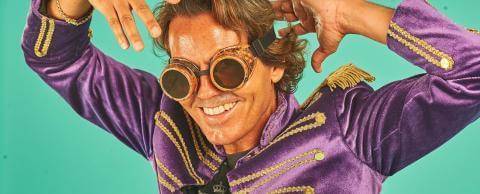 Descripción del evento
"Travesuras (Mischief) Tour.
Concert tour of more than 15 cities in Spain.
Romano Aspas
An enterprising and charismatic viral artist in Spain and Latin America, a seducer of souls and composer, he has collaborated with musicians who also accompanied Sinatra and Prince.
He currently produces fusions of different rhythms in the Dominican Republic with a very fresh Latin sound to the rhythm of reggaeton, pop music, funk, dembow, electronic music, disco and house, trapbow, bachata and melodic pop.
"
Category
Categoría del evento
Music
Age
Edad Recomendada
Adults only
Price
Please, check the event/tickets web