Imagen Listado
Imagen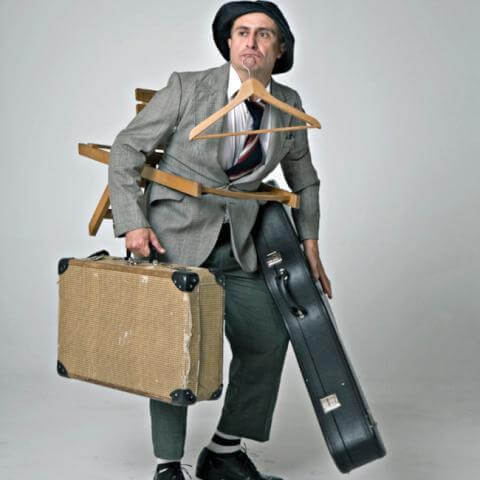 Past event
Descripción del evento
"Pepe Viyuela studied dramatic art and started out performing parodies with objects and without words. His first television appearance was in Un, dos, tres… responda otra vez como humorista (Un, dos, tres… answer again as a comedian), where he asked his famous question: ""But, what is this?"" His best-known skit, in which he was trapped by a folding chair, will be remembered in this 2023 CajaCanarias Cultural Autumn event.

This lover of cinema, theatre and television is vice president of the NGO Payasos Sin Fronteras (Clowns Without Borders) and honorary member of the NGOs Amigosdela Tierra and Saniclown. He played Filemón in the two stories of Mortadelo y Filemón that have been made into films: La gran aventura de Mortadelo y Filemón (The great adventure of Mortadelo and Filemón) (2003) and Mortadelo y Filemón. Misión: salvar la tierra (Mission: save the earth) (2008).

In theatre, he has participated in the Mérida Classical Theatre Festival and starred in the theatrical version of "El pisito" (The Little Apartment), among other successful performances. In his television role, Viyuela is well known for his role as Chema Martínez in the series "Aída".
"
Category
Categoría del evento
Humour
Age
Edad Recomendada
All audiences
Price
Please, check the event/tickets web