Imagen Listado
Imagen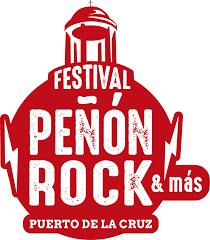 Past event
Descripción del evento
""Peñón Rock expands its offer and adds new musical styles to its programme:

DANCE NIGHT - 13 OCTOBER | MÓNICA NARANJO, DAISY DEE FROM TECHNOTRONIC, LOCO MÍA, SELENA LEO, DJ FRISCO & MARCO PEÓN, AND FERNANDISCO



ROCK NIGHT - 14 OCTOBER | SIDECARS, MÄGO DE OZ, JAIME URRUTIA, LA GUARDIA, THE HITS, AND EL PULPO

Presenting Peñón Rock&Más!!
- More artists

- More fun

- More hours of live music

- More activities



But that's not all...
We're going all out!

There will be 2 festival days of Peñón Rock!!!

13 and 14 October

At the Esplanada del Muelle at Puerto de la Cruz



Peñon Rock is Más!!!"
"
Category
Categoría del evento
Music
Age
Edad Recomendada
Adults only
Price
Please, check the event/tickets web