Imagen Listado
Imagen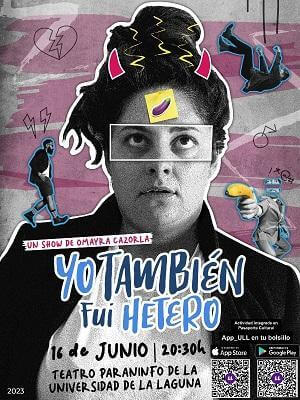 Descripción del evento
"Irony, mischief and humor come together to tell a story from a lesbian's perspective.
Yeah, I was straight, too.
I have also tested a man. And he has tested me.
I can talk about it too, even though I often try to look like a woman. Only women.
I'd come if you were a man.
If I were you, if you were with a man, I'd encourage him to come.
Everything is possible within the world of Omayra Cazorla.
Just don't come with children unless your education is free.
You are all warned. #loquehay"
Category
Categoría del evento
Cinema and theater
Age
Edad Recomendada
Adults only
Price
Please, check the event/tickets web