Imagen Listado
Imagen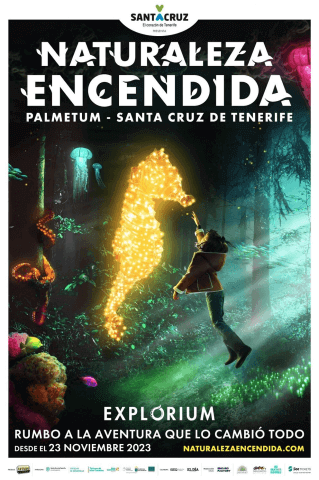 23 November 2023 to 21 January 2024
Descripción del evento
"A journey through the senses that will transport you to the transoceanic voyages of the 16th century.
Explorium is a maritime expedition in which the ocean, through its flora and fauna, will rock you in its waves until it takes you to remote and amazing places where you will find, just as the sixteenth century sailors did, marvelous vegetation made up of exuberant leaves, medicinal plants and exotic fruits in a luminous experience full of magic and nature.

This edition is a tribute to the 16th century maritime expedition that began with Ferdinand Magellan and culminated with Juan Sebastian Elcano setting sail for an unknown world; an adventure to distant lands that forever changed our way of seeing the world and which was the first round-the-world voyage. An odyssey where we let ourselves be captivated by everything that inhabits the greatness of the immense ocean of light and sensations."
Category
Categoría del evento
Spectacle
Age
Edad Recomendada
All audiences
Price
Please, check the event/tickets web