Imagen Listado
Imagen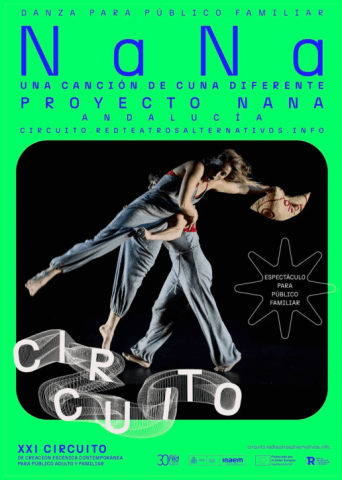 Descripción del evento
"NaNa is a dance-theatre show in which two characters grasp at sleep in different and abstract ways. Through physical motions, they retrieve a fantasy of movement that takes us back to our childhood and opens a door to the wonderful world of dreams.

The interests of the two protagonists meet, clash, oppose, and drag each other along. They are surrounded by sleep, by cushions, and by the need for each other's warmth. Through physical play, they resolve their differences.

Fetén Award for best dance theatre show, 2018.

Date: Saturday, 1 July (17:30) and Sunday, 2 July (12:00).

Venue: Teatro Victoria.

Book your ticket using the form on the website or by calling 922 29 05 78
"
Category
Categoría del evento
Dance
Age
Edad Recomendada
All audiences
Price
Please, check the event/tickets web