Imagen Listado
Imagen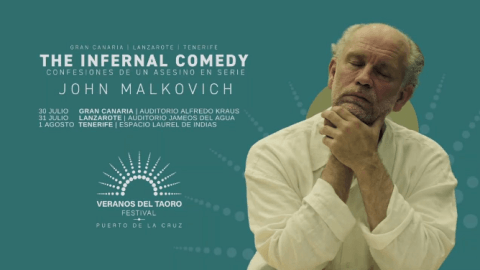 Descripción del evento
"""The Infernal Comedy, a unique musical production featuring actor John Malkovich portraying a serial killer. Accompanied by the Orchester Wiener Akademie and sopranos Susanne Langbein and Chen Reiss.

Renowned actor and filmmaker John Malkovich immerses us in the life of serial killer Jack Unterweger. From his life sentence for strangling a young woman in 1974 to his release and continuation of his crimes.

Directed by Michael Stturminger, this production combines Unterweger's narration with music from composers such as Vivaldi, Haydn, Mozart, Beethoven, Boccherini, Weber, and Gluck. An experience that transitions from touches of humor to dark drama.


Category
Categoría del evento
Cinema and theater
Age
Edad Recomendada
All audiences
Price
Please, check the event/tickets web