Imagen Listado
Imagen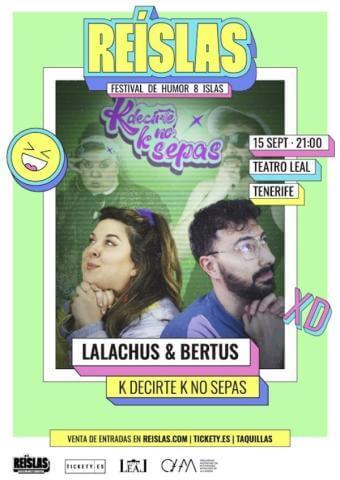 Past event
Descripción del evento
"
Lalachus and Bertus invite you to take a trip back in time to analyse with wit and a lot of silliness the most important milestones in millennial history. If you regret the looks you wore in the 2000s and you miss all the shitty culture of the beginning of the millennium, this show is for you.

""Ke Decirte K No Sepas"" (What to tell you that you don't already know) is a show full of improvisation with the audience, live sketches and reactions to the best millennial videos full of laughter and humour that will take the audience back to their teenage years.

Casting: Alberto Fernandez and Laura Yustres
"
Category
Categoría del evento
Humour
Age
Edad Recomendada
Adults only
Price
Please, check the event/tickets web